How to make dance music in garageband
How to Make EDM with GarageBand – An Ultimate Guide
GarageBand is a piece of underrated software. You can't deny that it has many limitations, especially if you compare it to professional digital audio workstations. Still, it is one of the best, most complete, and not to mention "free" DAWs that beginner music producers can use to create electronic dance music, among other genres. If you have an Apple computer, you can download GarageBand for Mac on the App Store for free and start creating music, including EDM.
The Elements of an EDM Song
Before we start making an EDM track with GarageBand, let's discuss the anatomy of an EDM song first.  
Tempo
Most EDM songs are 128 BPM, but it is not mandatory. You can explore different tempos as long as people can dance to them.
The Beat
An EDM song's beat is usually a 4-beat measure that consists of a heavy kick, a snare, hi-hats, clap tracks, and other percussive instruments. When mixing an EDM song, you want the kick to be on every measure, especially during the hook, to give it a good bounce.
You can also mix it up a little by adding an off-beat element to some sections and add percussion to make the beat sound more complex.
Instruments
GarageBand might have limited functions, but the virtual instruments sound incredible. You will find all the necessary synth instruments to create an EDM track, such as synth bass, pads, leads, and more. The synth tracks will put the "E" in EDM. 
The Build Up
Besides the drop, one of the most vital elements of an EDM song is the buildup. These sections will gradually put the listener into a trance or keep them hanging in suspension before the anticipated drop.  
Fillers and Risers
You can add various sound effects during the buildup, such as risers, to indicate that the beat is about to drop. Most popular EDM songs have these filler tracks for additional suspense. 
The Drop
The most essential element of an EDM song is the drop. The main riff or hook is where all hell breaks loose on the dance floor.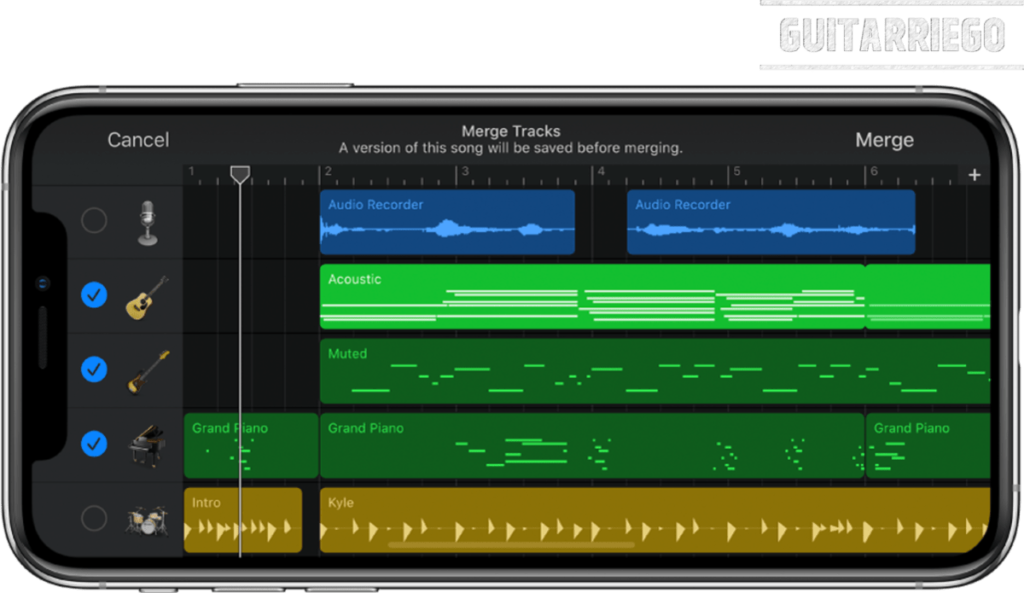 The drop is usually the loudest and busiest part of an EDM song, where layers of tracks mix together to make an ultimate danceable hook! It is called electronic dance music, after all. 
Vocals
Most mainstream EDM or pop tracks have vocals, but it isn't always necessary. If you aren't much of a singer, you can ask a friend or hire someone to add vocals to your track. You can also use the Apple Loop Library in GarageBand to add some vocal lines to emphasise the different sections, but it is not required.
8 Steps for Creating EDM Using GarageBand
In this step-by-step guide, we will limit ourselves by only using GarageBand's essential sound pack, so you don't need to download the entire sound library or download any external plugins to get started. 
Now, let's get to it!
Step 1: Open GarageBand and Start with an Empty Project
Starting from scratch is an excellent way to make a new song. GarageBand has some templates you can start with, but sometimes, it is better to start from a blank project and build something from there.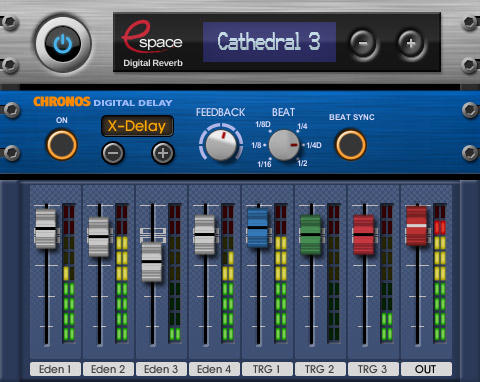 You are the artist, and the empty song timeline is your blank canvass. 
Step 2: Set the Tempo to 128 BPM
On the top of the screen, use the mouse or trackpad to adjust the BPM to 128. For this example, we will stay in the key of C Major, which is the default key for every new GarageBand Project. 
Step 3: Create the Hook or Drop
Moving forward, let's go straight into making the hook. You can start with the intro or verse. HOWEVER, for EDM songs, it is always better to make the drop first so that you know what you are heading into when creating the buildup.  
You can start by creating a drum beat. Click the (+) icon on the top left of the main menu to add a new software instrument track. You can do this step every time you want to add an audio or software instrument track. 
As an alternative, you can also go into your Apple Loop Library on the top right of the screen to search for high-quality drum samples for your song.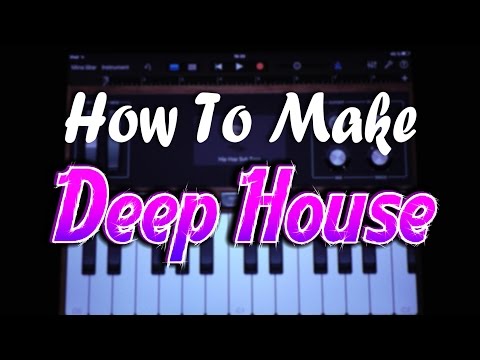 In this example, I will build the drum beat using Apple Loops, which is easier if you don't know how to program drums using the piano roll
As you can see, I took some loops from the Loop Library and dragged them down to the timeline to create our song's main beat. For this example, I added a kick, a snare, a hi-hat, and a topper track to make the main beat. 
The next step is to add some instruments. You can add more software instrument tracks and choose the instruments you want from the sound library. In this example, I added a bass line, synth pads, synth keys, synth leads, and plucks to add texture. 
I did not use a MIDI keyboard for recording the instruments. Instead, I used the musical typing feature in GarageBand. To bring out this menu, press command + K on your keyboard. This feature will allow you to record virtual instruments if you are not familiar with MIDI programming. 
Step 4: Create the Sections Leading Up to the Drop
Now that the hook is done, it's time to create the intro, verse, and pre-chorus sections that build up to the drop.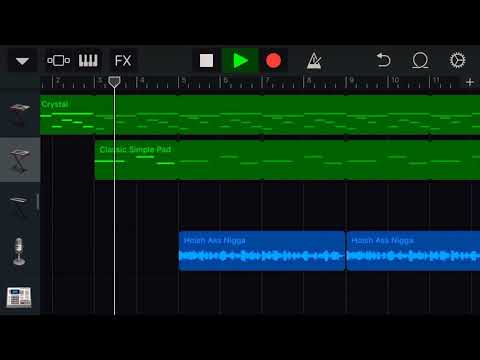 You can choose different drum loops and mix them up. You can also strip down your hook and remove layers to make the sections quieter, so it will create more impact when the beat drops. 
For the intro, I only left two tracks for the first 4 bars. The beat and the bass line will come in as soon as the verse starts on the fifth bar.  
As soon as the 17th bar starts, I took out the kick, added a snare buildup and a riser effect from the Loop Library to build up to the drop—which is the first section you did earlier. 
Step 5: Add Vocals
If you have a condenser mic and audio interface at home, you can add vocals to the track. However, adding vocals is optional at this point.  
Step 6: Mixing and Arrangement
Now that you have all the elements of an EDM song, including the buildup and drop, you can now arrange the song's structure. You can introduce new instruments for the second verse, add a bridge, or simply copy and paste the sections to make a simple song structure.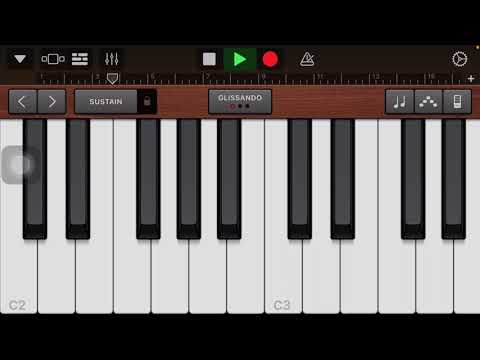 After arranging the song, adjust the volume of each track, so you get a clean mix. You can even add EQ and pan the tracks. At this point, you can experiment with what sounds the best, and usually, the mixing and post-production will take the most time to finish.  
Step 7: Save your Project
Mixing may take a while to master, so it is better to save your project and work on improving it from time to time. To save your project, just click "file" and "save as" on the upper menu. 
If you want to render the song and convert the project into WAV or Mp3 format, you can do that by clicking on the share button on the upper menu. 
Related Questions:
Can you use a MIDI controller with GarageBand?
Yes, you can use a MIDI controller with GarageBand. However, unlike other professional DAWs, you cannot map the controls. Still, using a MIDI controller with GarageBand can help you record virtual instruments easier than using the MIDI editor.
Can you use external plugins and VSTs with GarageBand?
Yes, you can use external plugins and VSTs made by other developers with GarageBand. Although the selection of compatible VSTs is minimal compared to other DAWs.
How to make your own beats using GarageBand
The quarantine trend of feverishly searching for new hobbies may have faded, but that doesn't mean you can't still try new things. It can seem intimidating, but making music is a creative endeavor that can be really rewarding and easy to learn.
You don't need to know about the rule of fifths, key changes or polyphony to pick up music. You also don't need to sink a ton of money into buying instruments. All you need is a free app: GarageBand. It's an iOS application made exclusively for Apple devices, but there are alternatives if you don't have one.
GarageBand allows you to create or record music in a simple, multitrack format. The app is incredibly user-friendly and fun to use, and this guide will have you creating dance floor-ready songs in no time.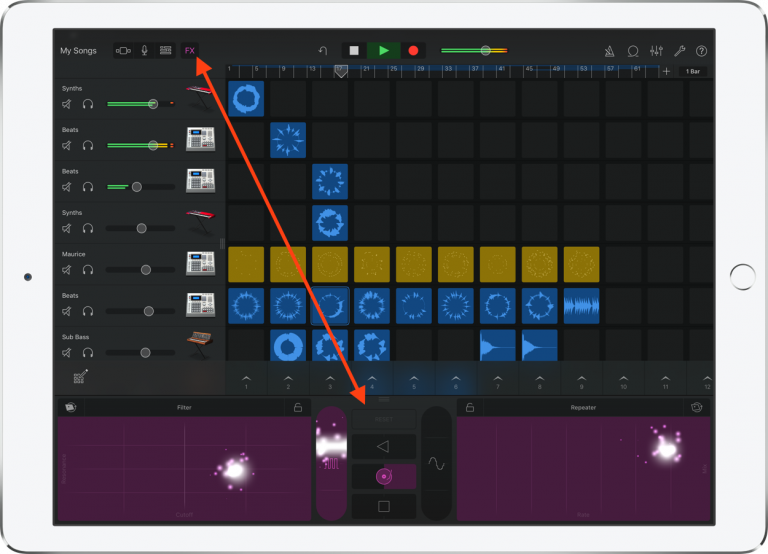 Below is a quick way to get started using the app, but this is only a place to begin — a new world of musical experimentation is at your fingertips.
1. Download the app and select "Drums"
First, you'll need to download the app from the App Store. Open it and tap the small plus sign in the top right-hand corner. This will open a new project, and the first thing you'll see is a selection of instruments to choose from. Swipe left to find the drums, and tap "Beat Sequencer."
Swipe to drums and tap "Beat Sequencer."
2. Find the right drum kit
The app defaults to the "Modern 808" drum kit, which isn't exactly what we want for a dance beat. Before we change it, you'll need to put a note on the board. Press to the right of the magenta kick drum, which is the first colored icon on the left-hand side. You'll hear a deep note repeat on loop, but press the power symbol on the bottom middle screen to stop that for the time being. Then, press the down arrow in the upper left-hand corner, press "Modern 808," scroll up and choose "Hacienda.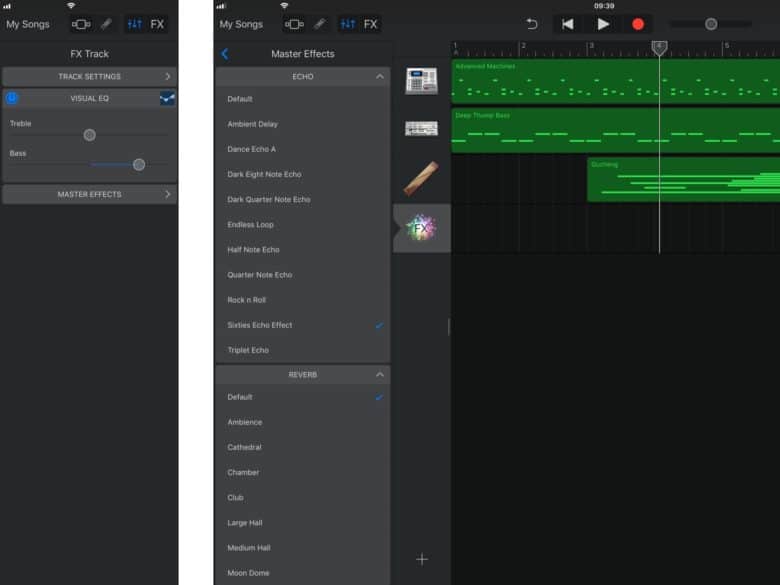 "
Tap the down arrow in the upper left.Tap "Hacienda."
[Digital fashion is changing how we participate in trends]
3. Organize the bass drum
You'll see your screen segmented into four sections because most Western music is broken down into four beats. Those beats are then broken down into smaller and smaller denominations, but no need to worry about that for now. You already have laid one note down, but follow suit and place a note at the beginning of each remaining segment in the kickdrum row. You should see a selected beat every four notes, as shown below.
Place a beat at the beginning of each bass segment.
4. Organize the snare drum
Move on to the second row, designated by the yellow drum icon on the left-hand side. Place a beat at the beginning of the second and fourth segments. Mirror those beats in the third row — designated by a yellow hand icon — to add extra spice to the snare.
Place the two snare beats at the beginning of the second and fourth segments.
[Review: Brockhampton gets retrospective on 'ROADRUNNER']
5. Finally, organize your hi-hats
Look at the fourth and fifth rows, designated by the blue icons on the left. In the fourth row, place a note at the beginning of every segment, like in step three. Then, in the fifth row, we add that dance music magic. Place a note on the third beat of every segment, or what's called "the offbeat." Press the power button again and listen to your new dance beat!
Place a note at the beginning of every segment on the fourth row, and place a note on the third beat of every segment for the fifth row.
You can toy around with your note selections to make different variations, and if you like what you've created, tap the red button on the top and record a few measures. Then, you can add more tracks, sounds and instruments to your song. I recommend some synths from the Keyboard section if you want to stick with the dance theme.
There's so much more that can be accomplished on this app, and I hope you explore it on your own or with the help of YouTube tutorials.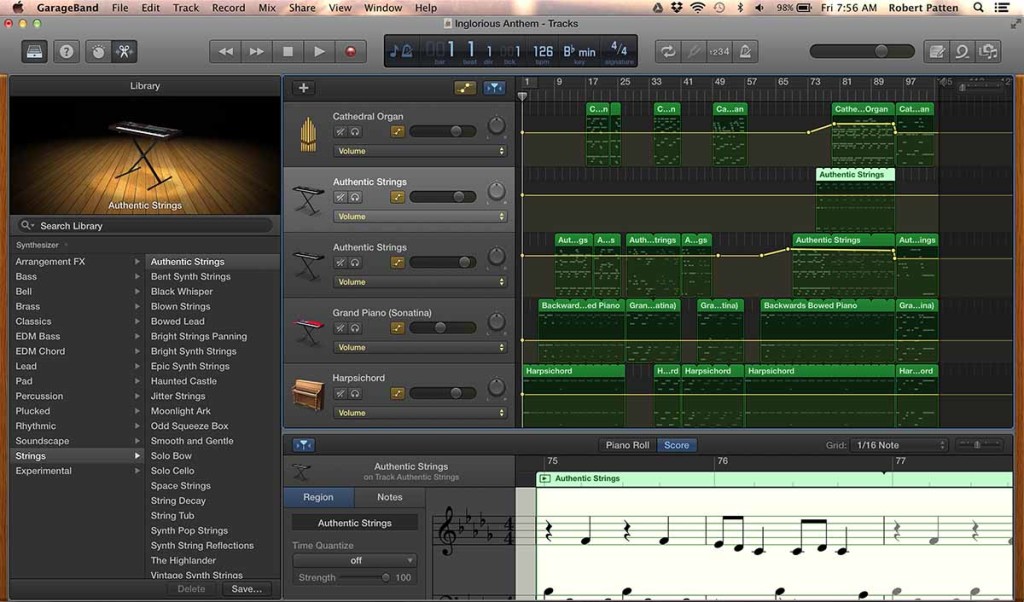 Music of heavenly garage. History of DJs
Paradise Garage Music
Garage witnessed the death of disco and saw its rebirth in a hundred different forms. He paved the way for this increasingly commercialized music, but his roots are deep in disco, having started in 1977, before Saturday Night Fever kicked the genre into the mainstream. But then the disco boom turned into a bust, and DJs had to spend more time and effort finding the right tracks to feed the hungry dancers.
The result of these searches was nowhere as impressive as in Paradise Garage . Here Larry Levan proved that dance music can be fueled from many sources and that a myriad of possibilities float in the wake of disco.
He has inlaid the golden disco classics polished in Gallery and Loft with a variety of elements including rock, pop and sci-fi electronic quirks, as well as more familiar soul, rap, funk and post-disco releases. The music that today is called "garage" developed from a small part of the club's vast soundtrack.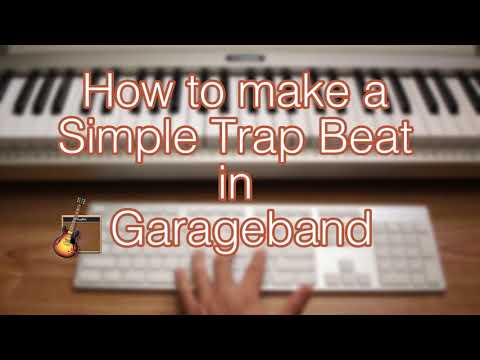 AT
Levan went to extremes and stubbornly manipulated the tastes of clubbers, imposing on them unusual, sometimes strange recordings that produced an effect thanks to his extraordinary willpower. One of them was Yoko Ono's sound sonnet ' Walking On Thin Ice '. John Lennon was working on this rock mantra, in which Yoko's discordant Oriental wails writhed around thick heavy percussion, the day he was killed. Levan liked it.
When Johnny Dinell was playing records at Sean Lennon's 10th birthday party, he told Ono about her popularity among the party people in midtown Manhattan and even took her to a party at Paradise Garage . "Yoko was very surprised to see black guys dancing to her song," he says, "but she loved it. She seems to have gone there a couple more times." Levan willingly swam against the current and therefore could defend some commercial record as well as the most little-known underground thing. Dave Piccioni recalls playing ' Fascinated ', a completely commercial Company B electro-pop record.
"She was terribly tasteless. To kill me, he twisted it for 20 or 25 minutes, so you just couldn't help but feel it. He apparently decided this way: "I like this record, and it will sound great in the club, but I don't care about your opinion." And he got away with it because he had talent and imagination."
Another Garage anthem unexpectedly became ' Love Is A Battlefield ' by Pat Benatar ( Pat Benatar ). "Someone said that Larry would never risk turning on this song," Danny Crivit chuckles. "That turned out to be enough reason for him not only to get her, but to make her popular."
Music
Music We know relatively little about the musical culture of the Egyptians, since music, unlike other forms of art, does not leave concrete traces. However, some information can be gleaned from the found tools and from texts, images and
Music
Music If the musical culture at the courts of the Russian Grand Dukes and Tsars until the 17th century was almost an exact copy of the folk culture, gravitating, on the one hand, to buffoonery, on the other hand, to church chants, then in the transitional period from the Middle Ages to the New Age it was
Chapter 5 Music
Chapter 5.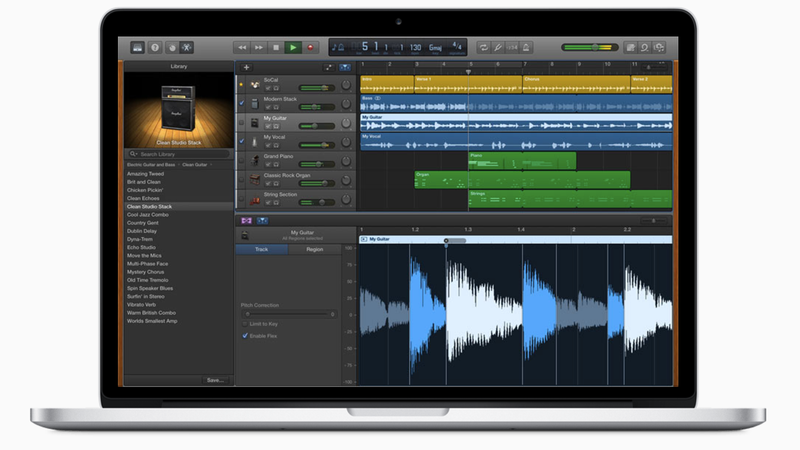 Music The Robber Barons of the New Economy In May 2001, Bob Dylan turned 60 years old. In an old documentary the BBC aired to celebrate the great singer's birthday, young Bob - well, he was about 40 at the time - said, "When I
Music
Music One of the favorite entertainments in the harems was music. The musicians were usually slaves. A typical pictorial plot is a languid beauty lying on a sofa, whose ear is delighted by a no less pretty slave musician. "And with him was a Cairo girl, —
Pop music
Pop music (eng. pop music - short for popular music - popular, public music, music of mass genres; in modern slang of Russian mass media, the pejorative "pop" derived from pop music is common) A concept covering various styles and genres
Music -
Music - that's what, perhaps, will remain when everything that was called cinema will be forgotten.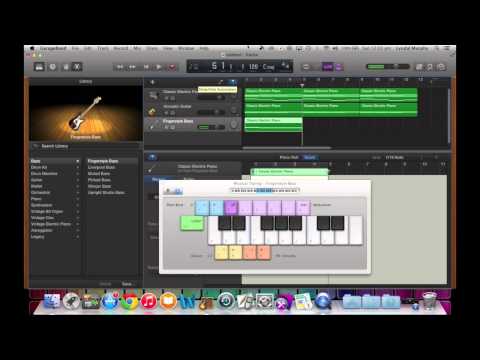 The curses against Hollywood, this mechanics for the reproduction of specie, all the junk it issued, meaningless, incalculable, will never dry up. But it is necessary from
3. Music
3. Music There are only two kinds of music: good and bad. Duke Ellington Without music life would be a mistake. Nietzsche Every culture has its own music. Music is a human universal that has a profound impact on cultural worlds. In this chapter, I will be
GARAGE
- this is how his popular name and shamelessly commercial scent are highly valued. He personifies the raw materialism that has soaked through hip-hop (of course, this is the result of a quarter-century escalation of show-offs), but you cannot deny him an understanding of the music business.
Sharing his impressions of the cultural power of hip-hop, he told Time magazine: "If Master P and I support one of the presidential candidates in five years, we can decide the outcome of the election.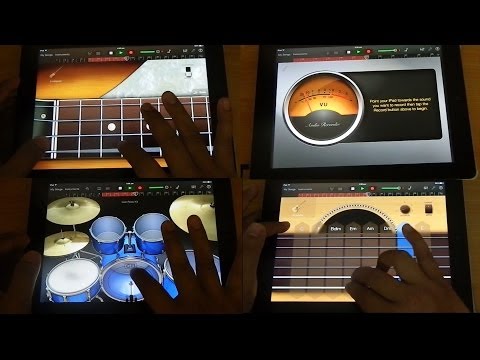 That's how strong hip-hop is."
But it all started with a couple of turntables and a box of old parent records.
I WILL TAKE YOU TO HEAVEN
I'm not a disco fan. It seems to me that it causes mental disorders ... It is a factor contributing to the development of epilepsy, the worst destroyer in the history of education, a primitive cult. Watusi do the same thing before going to war. The way people shake in discos is not much different from what I saw in the bush.
Harvey Ward, General Manager of the Rhodesian Broadcasting Company
In my opinion, what makes a party successful is not a record, but a combination of all that makes a person happy.
Larry Levan
Homer Simpson once admitted that few songs moved him as much as Lipps Inc.'s 'Funkytown'. However, at the dawn of the eighties, he, without hesitation, put a sticker on the bumper of his car that read DISCO SUCKS (Literally: "disco sucks", that is, "disco sucks" (English)).
Homer is a typical example of the mainstream's attitude towards disco.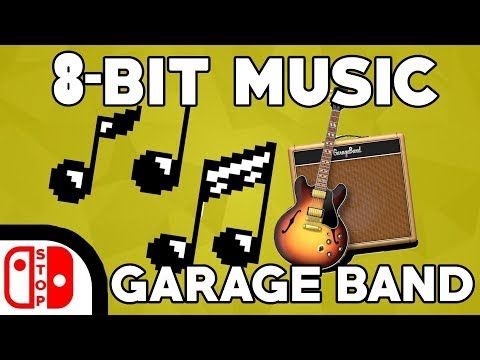 Its short-lived crossover pop phase gave people songs they'd whistle forever, but most listeners thought the style was a passing fad that abused their hospitality.
Chicago radio host Steve Dahl hated the music so vehemently that he created a "disco destruction army" that attacked him at every opportunity. Steve's supporters, united around the openly homophobic slogan Disco Sucks, fought against the vicious music of buggers, convincing the club DJs that they were right. "Disco music is a disease that I call disco dystrophy," Dahl rumbled on the radio. "Victims of this deadly disease roam the streets like zombies. We must do everything we can to stop this plague."
According to an eyewitness, Dahl (having left disco-switched radio station WDAI out of disgust) once gave away 100 tickets to a Village People concert with the condition that ticket holders take cakes marked Disco Sucks and throw them at the performers.
Dahl's finest hour came on July 12, 1979, when he instigated a massive anti-disco protest involving several thousand baseball fans, leading to numerous injuries and arrests.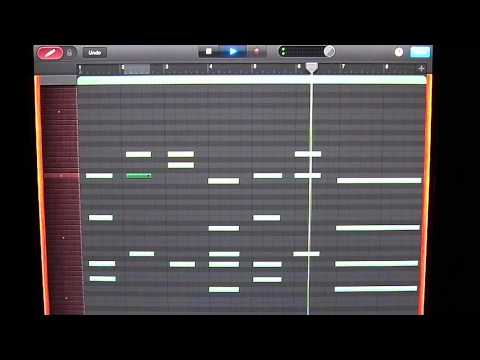 Organized by Dahl's rock station WLUP in agreement with the Chicago White Sox baseball team at the latter's Comiskey Park, Dahl's "subversive" campaign began by selling discount tickets to fans for two Chicago White Sox games against the Detroit Tigers in exchange for a record of
disco, which should have been left at the turnstile. It was possible to collect over ten thousand discs, which were blown up inside a container in the middle of the field during the break. Violent riots began in the crowd: the protesters shouted slogans, fought, set fires, threw plates at the field, pulled out the turf. The American middle class has made their dislike of disco very clear. The police did not have time to restore order by the second game, and the White Sox were counted for a loss.
Dalem's campaign was by no means a unique phenomenon. The hatred for disco has permeated everything around. The rocker generation considered him an enemy of all that was holy because he did not bring visible musicians, "real" stars or "live" concerts to the forefront.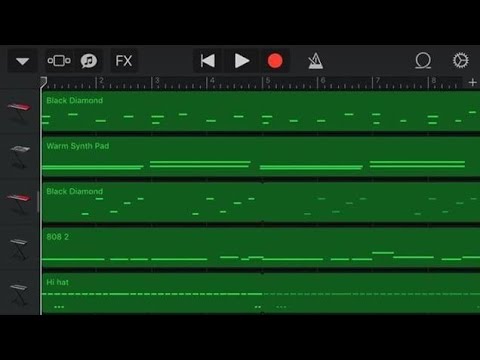 This music was all about consumption and had no aesthetic purpose, and indeed no other purpose, except to make your body twitch involuntarily. It was called dehumanizing, inexpressive, meaningless - in a word, criticism was deadly.
The Kill Disco call has become a popular graffiti subject. New York radio station WXLO held a "disco-free weekend". Pasadena's DJ Darryl Wayne made the show's motto "destroy disco while we live" and received calls from listeners suggesting different ways to carry out this plan. "Cut off the Vee Gees estrogen supply," one of them read. The whole world bristled in opposition to the disco threat. Right-wing Americans saw this style as a manifestation of moral degradation and even some form of communist subversion, communist countries banned it as capitalist decadence. Perhaps most bizarrely, the dislike of disco manifested itself in Turkey, where scientists from the University of Ankara concluded that disco made pigs deaf and mice became homosexual.
Considering the depth of this reaction, it is not surprising that the history of popular music, revised under its pressure, as a rule does not recognize special merit for disco.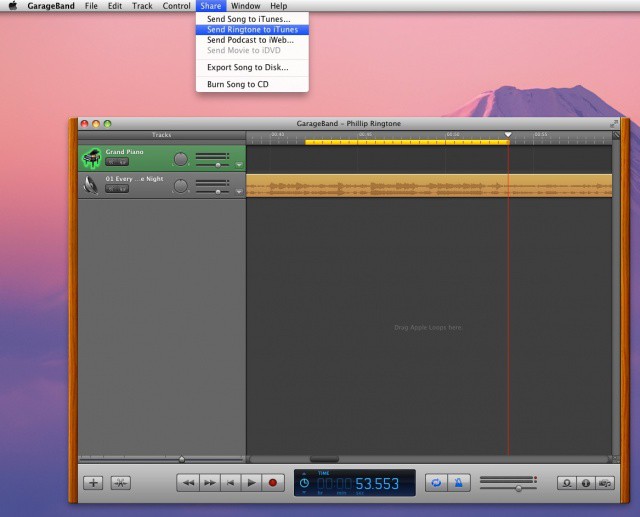 Often this is due to the lamentable homophobia of the authors, but more often to the fact that the writers of this kind of story, like their readers, judge the genre by a few emasculated commercial projects, having no idea about the bulk of artists and musical works that either came before or not widely known. To appreciate the spiritually powerful (and very influential) dance music played in clubs like the Loft or the Gallery, you have to talk about artists like MFSB, Chaka Khan and Eddie Kendrick, or a whole host of lesser-known names who created raw and rough, but uplifting disco. Against their background, it is completely inappropriate to remember Donna Summer, KC and the Sunshine Band, Village People or (well, of course!) Abba. Even if disco stereotypes with their pop-primitive rhythms are most firmly stuck in most heads, they cannot be considered exemplary.
In truth, rumors about the demise of disco have always been greatly exaggerated. Yes, his short commercial era ended in a dramatic collapse, but the music that initially led the whole scene is still alive and well.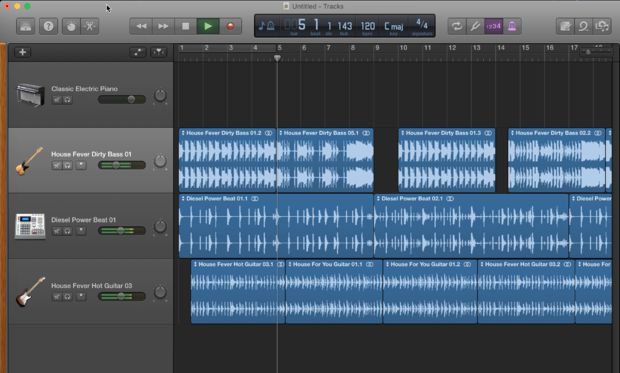 Such global genres as house or techno are, in essence, the same disco, but created by new means. Disco has had several plastic surgeries, changed its name a couple of times, and moved to a less posh area.
FROM THE ASHES OF DISCO
In the early 1980s, the rich and famous left the clubs, and unsung youth flooded into their place, so that the old dialectic of nightlife once again proved its worth. New York's gay venues, which spawned disco, have a fresh underground vibe. The same thing happened to the traditional black or "ethnic" (a word used in the city instead of the adjectives "Italian" and "Hispanic") institutions in which Latin American music flourished along with more modern forms - hip-hop and electro. The DJs of these clubs suddenly turned into producers or into remix productions; now they have the opportunity not only to cut music live for their dance floor, but also to record original material and sell it. With the support of a growing network of independent dance labels and the inevitable attention from major radio hosts, they even managed to use clubs to push records (including their own) into the mainstream charts.
The DJ proved that he knows more about the dance music industry than anyone else. From now on, with the support of the structures formed during the disco period, he could increasingly apply his knowledge in practice.
Other important processes were of a technological nature. The "Silicon Revolution" hit both the price and the size of studio equipment significantly, and there was only one step left from DJing to producing. In the first half of the 1980s, this step was taken by a generation of young disc jockeys who were itching to treat the dance floors with something new. Some of them have proven to be such brilliant innovators behind the turntables and in the studio that they are credited with inventing entire genres of music. House, techno, garage, hi-energy, they were all conceived by DJs around this time, and although each style inherited a different set of chromosomes from its mother, they all came from the same (spacious) womb of disco.
With the advent of the era of the DJ-producer, dance music entered an extremely fruitful stage.
The experiments of Frankie Knuckles and Ron Hardy in Chicago gave us house music and a legion of home-grown superstars who surrounded themselves with cheap synths and drum machines.
Techno was born nearby in Detroit, where Juan Atkins, Derrick May, and Kevin Saunderson programmed their cars and contemplated the bittersweet futurism of a decaying motor city.
Tony Humphreys (Topu Humphries) in New Jersey collected pieces of disco, mostly inspired by soul and gospel, and glued together the basis of what would be called jersey sound or (with a light but not very accurate hand of British journalists) garage.
Yet another group of DJs and producers focused on the fastest and most impactful components of disco created a high-energy style that was originally called boystown.
After the Roxy club, which was dominated by Bambata and his Zulus, the role of the incubator of the harsh sounds of hip-hop and electro went to the large New York institution Funhouse. Here a cult of personality developed around young Latino DJ John Jellybean Benítez, who later became a star remixer and the first DJ in his own right to sign an album deal with a major label.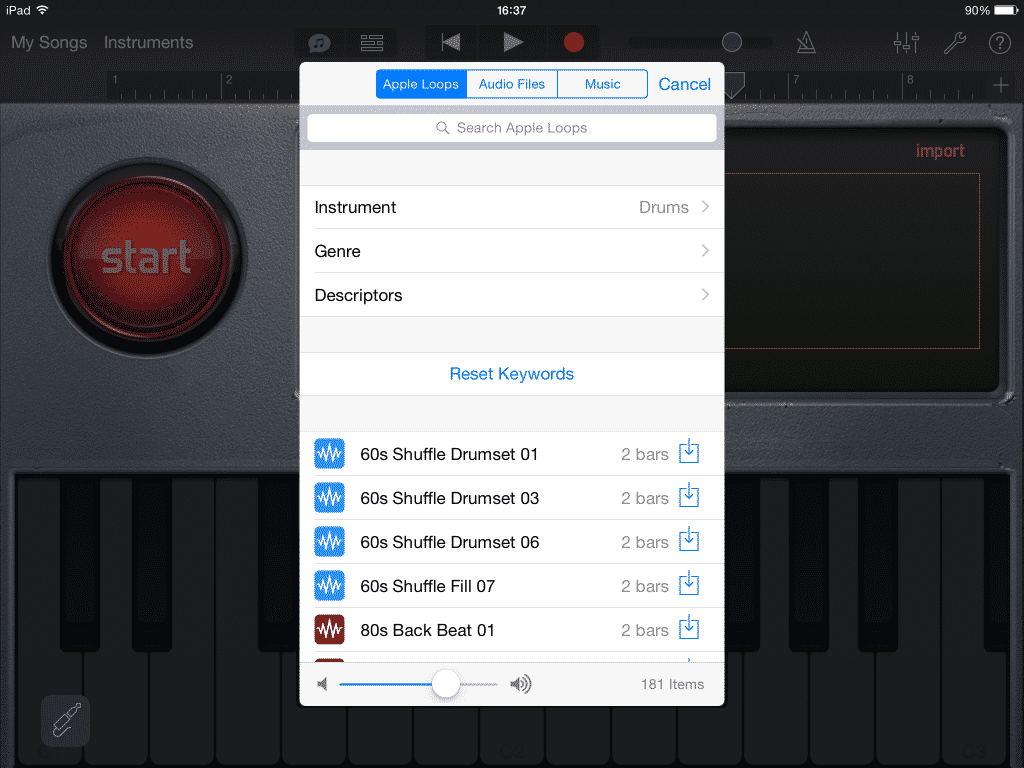 Meanwhile at the Danceteria, Mark Kamins, Johnny Dinenel and Anita Sarko were also making a big impact on the city's music, mixing it with quirky European post-punk and American new wave (Kamine also helped secure a young Madonna record deal). ).
LARRY LEVAN AND THE PARADISE GARAGE
The club that stood out more than any other in helping numerous disco offspring take their first steps was New York's Paradise Garage. He ran from 1977 to 1987 and served as a key link between disco and the musical forms that developed from it.
Here, young disc jockey Larry Levan demonstrated the new possibilities of his profession, combining the functions of a producer, remixer and tastemaker with business acumen. He showed how powerful levers of creative control a DJ can concentrate in his hands. Together with one of the most dedicated and energetic clubber groups, Levan used Garage to preserve and reinforce the original underground spirit of disco. Moving towards this goal, he created a real oasis of tolerance and pleasure in the hardened metropolis and achieved such intensity in relations with party-goers that they worshiped him almost like a god.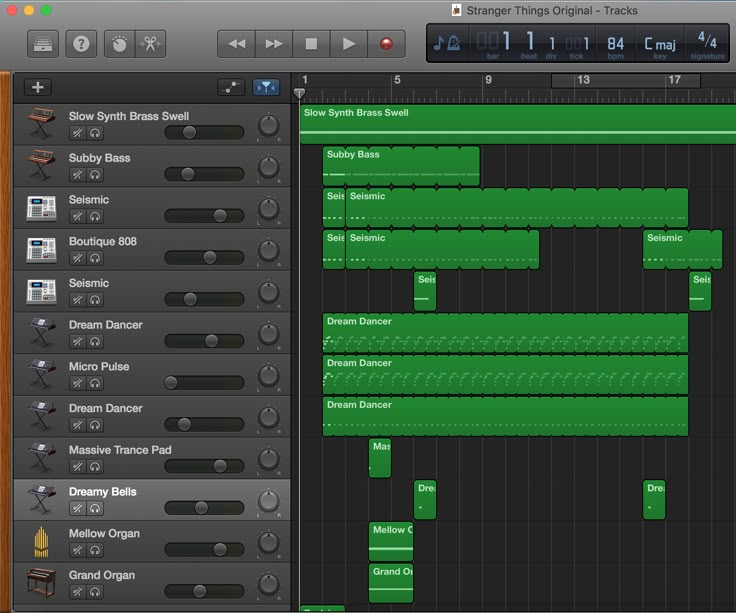 Garage's sound system is considered by many to be the best in the world. The characteristic features of the institution were carefully copied by various clubs that opened after Paradise Garage. A musical genre is even named after him. Today, Larry Levan is often praised as the greatest DJ in history, and his abode is compared to Olympus at every opportunity.
"I'll give you one example that will give you an idea of ​​what Paradise Garage was like," says New York DJ Johnny Dinell. "One night my wife Chi Chi was working at the bar there. She used to do the same thing at the Danceteria, but here she couldn't get enough of how carefully the guys clean everything. They threw out the rubbish from the bin, then washed and scraped it, dried it, and only then inserted a new bag. She was struck by the love with which these guys treated the urn. The fact is that they perceived the Garage as a temple, as a sanctuary, and therefore the urn was not just an urn. It was an urn from the Garage.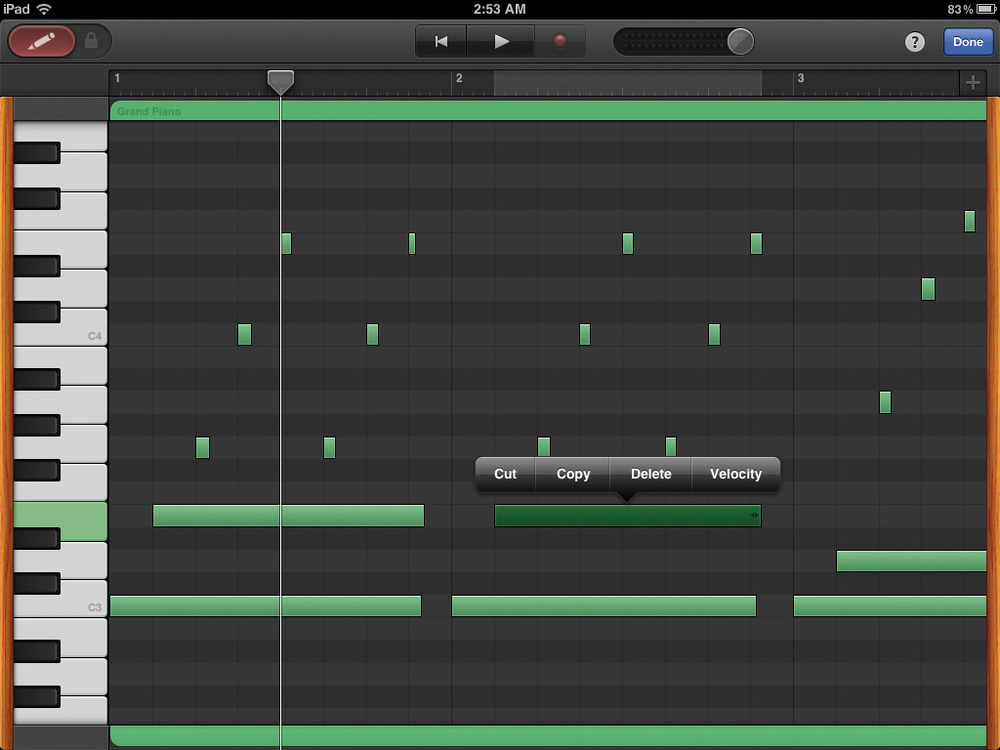 There was something of the Old Testament in this regard. In fact, everyone went to Paradise Garage like a temple and considered this place sacred.
"Paradise Garage" inspired clubbers with unparalleled awe. He dominated New York's homosexual dance scene for a decade, and his only serious rival, The Saint, catered to a completely different kind of audience. For its visitors, the Garage was a refuge from a cruel and greedy city, and this role became especially in demand when New York was covered with an ominous cloud of AIDS. The party-goers there were treated like guests of honor, with a courtesy that is almost impossible to imagine in today's clubs. "You felt special," says Danny Tenaglia, one of the many DJs who were encouraged by visits to the early Garage. "You felt like you belonged to a select group of people who feel the music as well as you do." In a gray area of ​​southwest Manhattan, the owners of Paradise Garage have built a separate world on the age-old disco ideals of love and equality.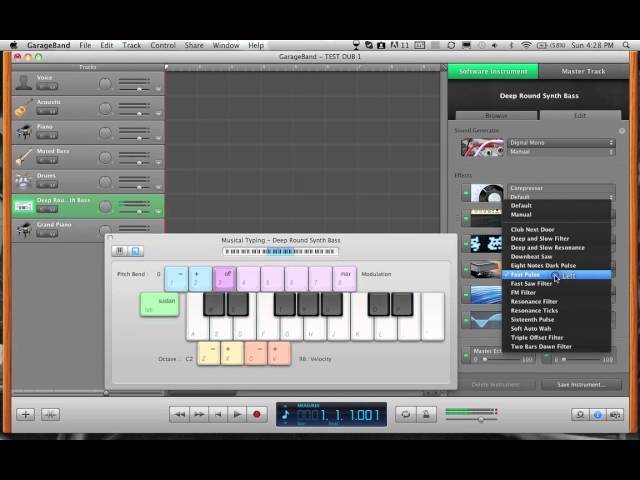 Garage stood in stark contrast to the eye-catching lights of the big city and embodied the ideals of freedom, sympathy and brotherhood. It became not only a discotheque, but also a social center.
The head of London's Black Market record label, Dave Piccioni, lived and played records in New York in the late 1980s and frequented the Garage regularly. "In New York, there was a fierce struggle for money then," he recalls. Everyone was ready to cut each other's throats. Real wolf law, in a word. Aggression, buy and sell, and there are sixty thousand homeless people on the streets. Terrible place to live. And then you found yourself in a small oasis with well-mannered and friendly people, where you felt very comfortable. Like-minded people gathered there who had something in common, namely open-mindedness. After all, America, in general, is a country of prejudices. We were united by something much more than the desire to hang out. That's why the place was so wonderful."
Larry Levan played the leading role in the club, and it doesn't matter if he was the greatest DJ, as is often said, or not.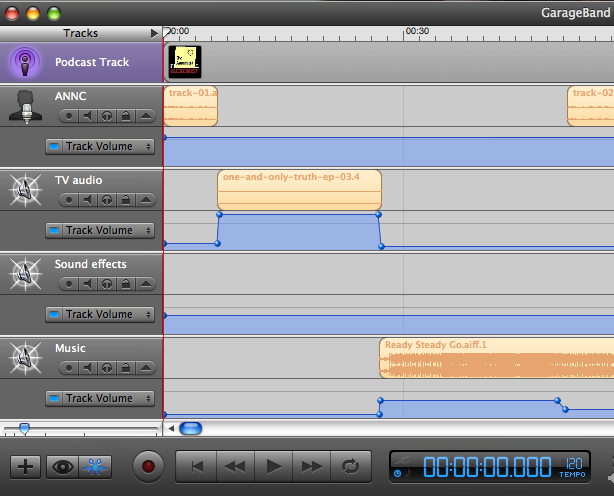 More importantly, he was the main source of inspiration for many New York disc jockeys, among whom are those who today are considered the titans of dance music. David Morales, Danny Tenaglia, Kevin Fisher, Junior Vasquez, Danny Crivit, Kenny Carpenter, Francois Kevorkian, Joe Clausenell - they all owe it to Larry Levan and willingly agree with it.
Junior Vazquez followed his example throughout his career.
"I bowed and still bow to Larry because he was the best," Vasquez says. "To be honest, I really live in the past and continue to work to recreate that feeling, that environment, that cabin." Junior's Sound Factory Club was conceived as a replica of the Garage and in its heyday reached a similar degree of goodwill and sense of togetherness. On opening day, a glowing sign for the Paradise Garage club hung over the entrance to the Sound Factory (angry Garage fans denounced this rather unceremonious publicity stunt). The Shelter (now Vinyl) club, which hosted the famous Body And Soul parties, was also created in the image and likeness of Paradise Garage and in memory of it.
The glory of Garage was strengthened by the untimely death of Levan at the age of 38 from a heart attack (heart disease accompanied him all his life and was complicated by addiction to drugs). For musical mythology, there is nothing better than an interesting corpse, and therefore the words of Danny Tenaglia, who calls Levan the Jimi Hendrix of dance music, leave a heavy aftertaste.
REED STREET
Larry Levan was born Lawrence Philpot on July 21, 1954 in Brooklyn. As a teenager, he began to run into Manhattan, which lies across the East River, with a childhood friend from the Bronx, Frankie Knuckles. This pair of dark-skinned gay men were inseparable. Their personalities were a perfect combination of yin and yang: Levan is excitable, childlike and eccentric, while Knuckles is calm, personable and just sweet. After working together at Gallery and at Continental Baths (already as DJs), Knuckles moved to Chicago and contributed to the emergence of house there, and Levan moved first to Soho Place, and then to the prototype of Paradise Garage - Read Street.
This two-story warehouse club at 143 Reed Street grew out of the idealistic soil of David Mancuso's famous Loft. Levan was invited there to play records by his owner Michael Brody
(Michael Brody). It was here that the seeds of Paradise Garage were sown. In addition, according to the stories of visitors, the club even surpassed the future Garage.
Like Paradise Garage, Reed Street was a predominantly black establishment with a wide variety of hangouts, from telephone operators to dancers from the local ballet company, Alvin Ailey's, to freelance singers such as Teddy Pendergrass, Rick James and Chaka Khan. Almost only gays came there. On the top floor, which looked like a cave, balloons, lamps that pulsed with soft light, and a huge silk parachute hung above the dance floor attracted the eye. At the end of every Saturday party, the balloons were released and they rained down on the dancing people. Reade Street left the impression of a crazy place.
It appeared after the surge in the struggle for gay rights, but before the onslaught of AIDS: it followed the Loft club and preceded the Garage.
All conditions turned out to be ideal, and for a short time "Reed Street" turned into a promised land.
"Punch has always had a degree," Yvon Leybold chuckles. "Someone was sure to pass around a joint or a pipe of opium, or offer a stamp. Everything happened very freely and openly. I remember dancing topless there. It was so hot and fun that I just wanted to take off my clothes. I remember I even had sex there a couple of times!"
Reed Street eventually closed after numerous fire inspections in the early summer of 1976. Michael Brody and Larry Levan's next venture, which teamed up with sound engineer Richard Long and received financial help from Brody's lover Mel Cheren of West End Records, turned out to be much more professional.
Climbing up a darkened ramp with tiny egg-shaped gates on the sides, you seemed to be moving along the runway, only you were lifted off by chemical, not mechanical elements. Inside, there was a non-alcoholic bar, frescoed with images of Greek and Trojan warriors fighting (from where you could breathlessly look into a large DJ cabin), dressing rooms, a cinema hall through which an exit to the roof garden opened, and decorated in a Spartan, but very spacious dance floor.
Paradise Garage was located in, you guessed it, an old garage at 84 King Street in West Soho. It opened with a series of "construction parties" in the fall of 1977, when it had nothing but bare walls and an amazing sound system. Construction work continued, the club gradually took shape, and Levan's reputation grew.
Levan's greatness proves that perfect mastery of technique is only a small part of DJ's mastery. From a formal point of view, he was no match for, say, Walter Gibbons, and indeed most of his colleagues in the early disco period. His mixing suffered from sloppiness; often he would insert a theme into a set quite crudely, not caring about the seamlessness of the mixing. What made him great was his ability to escalate sensuality, an obsessive desire to observe and correct all aspects of the club experience, as well as the ability to convey his individuality to the listener through the records.
Levan boldly built the program. His explosive, unpredictable style is the acoustic equivalent of a tightrope walk over Niagara Falls.
He was a brilliant sound engineer, and although the system that produced crystal-clear sound was designed by Richard Long, it was Levan who improved, tuned, tormented and loved it.
The atmosphere of Paradise Garage was imbued with drama. With a wealth of experience in clubs ranging from a punch tanker at the Gallery to lighting at the Continental Baths, he knew how to make a nightclub experience a holistic experience. Each week was a lesson in improvisation, a performance without preparation, carrying the emotional charge of serious opera. The repertoire of this or that night depended on a lot of factors, but there was no doubt about one thing: Levan always put on an excellent show. He could shock you, excite you, amaze you, or even scare you. In any case, he knew how to surprise.
It is not often that the mood of the person behind the console is so completely conveyed to the dance floor. By the compositions that Larry put on, and by their order, you understood whether he was in a good mood or not, whether he quarreled with someone, was just tired, or, on the contrary, was ready to have fun.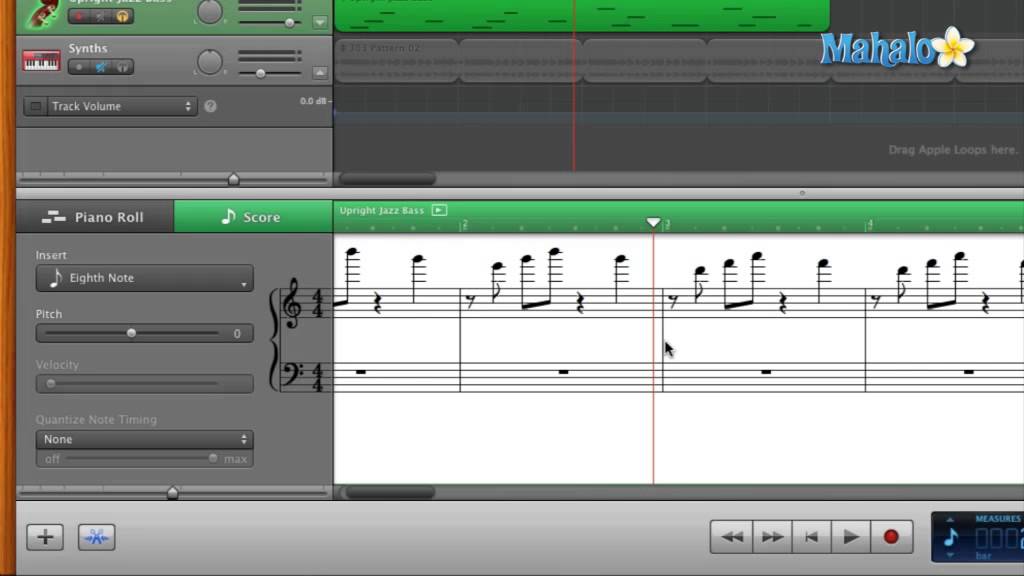 David Morales, who had the good fortune to play in Garage as a young man, says that Larry had very severe mood swings. "He could feel like shit for seven hours in a row, and then all of a sudden, in just fifteen minutes, shake everyone up like that to make the party unforgettable! That's the problem. No one else was capable of this."
With exceptional will power, Levan could even make his own song, which was played by every DJ in the city. The most famous example is 'Love Is The Message'. Levan firmly fixed this record to the Garage, as David Mancuso once chose it for the Attic, and Nicky Siano for the Gallery.
Siano and Mancuso can rightfully be considered Levan's main sources of inspiration (he had short-lived romances with both). All the records that he played at the beginning of his career were previously played in the Loft or Gallery. But Levan openly admitted to borrowing from his predecessors. He once said to Stephen Harvey: "Nicky Siano, David Mancuso, Steve D'Aquisto and Michael Capello, David Rodriguez - that's the DJ school I came out of.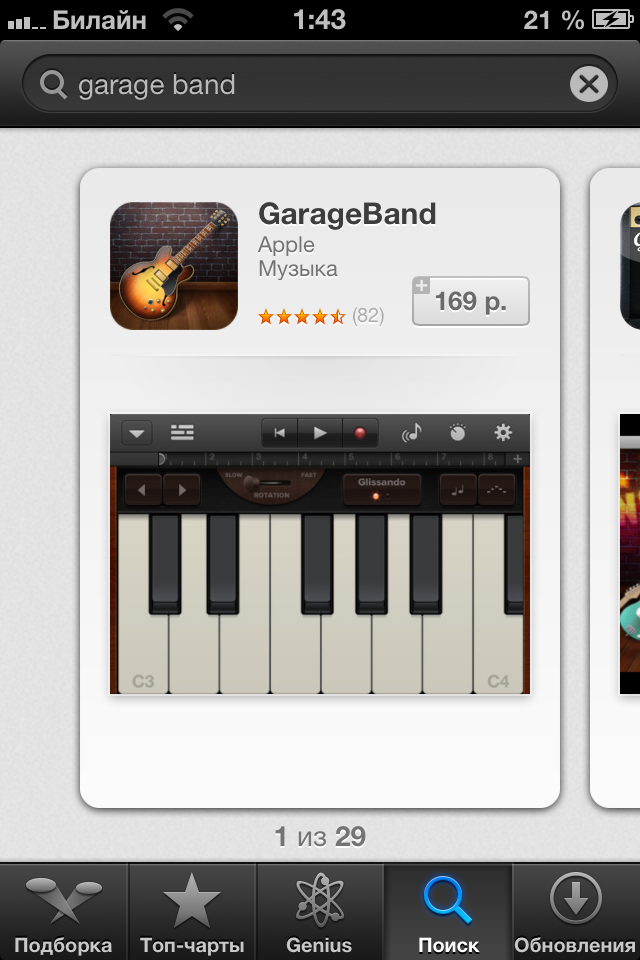 "
Levan could inflame passion in the dancers or make them feel on the brink of an abyss, often at the same time. Sometimes he just disappeared from the cabin. It happened that for an hour he played dub reggae or played the same track three times in a row. Once (sitting on a rocking horse) he played something on the synthesizer and made the whole audience dance, not paying attention to the fact that the record had long ended. At times he fell into a stupor, but in an incomprehensible way he continued to control the course of the party. François Kevorkian, who regularly played at Paradise Garage, recalls how Levan turned on the film instead of the music. "What will you do? There are two and a half thousand people around, and you suddenly turn on Altered States. This is the kind of freedom that I think people need to know about."
"He had a position," says Kevin Fisher, another DJ producer who spent his early years on King Street. - He left the turntables, the record ended and just continued to spin.
And why did he leave? .. Although, of course, everyone knew what he was doing there! He returned to the cabin completely empty, picked up the needle from the record and turned it on again. The people were dragged by it."
Although Garage had a very talented and experienced lighting designer, Robert Da Silva (he also did the lighting at Galley and Studio 54), Levan had a second console hung over the turntables on a rail. When he was in the mood, when he wanted to pamper the audience, he pulled the console towards him and asked everyone to leave the wheelhouse, as if saying: "From the screw!"
"Everything went dark," says Johnny Dinell. - All the lights were turned off, even the lamps above the exits, but this is forbidden! You couldn't see your own hand in front of your face." Levan pushed the tension to the limit, then kicked it off with a cappella or a sound effect (according to Dynell, he once turned on The Wizard of Oz), cranking up the volume, and BOOM! - brought down another hit on the crowd.