How to dance ballet
10 Things to Know Before Starting Adult Beginner Ballet
Growing up, I was always drawn to the Ballet art form.

I would put on a leotard and tutu and dream of what it might feel like to perform the ultimate feats of elegance & grace. 

And I know I'm not alone. 

But when you're a grown adult who still wants to learn Ballet, it might feel like your time has passed.

Fear not –– you can start learning Ballet at any time in your life!

You just need to start by knowing these 10 things below. 👇
1. Ballet's Past & Present
When you think of Ballet, what comes to mind?

Classical music, buns, tutus, old traditions, and French words, right?
‍

Ballet is an old tradition –– it originated in 15th Century Italy before making its way to France where it was exclusively practiced by French courtiers and royals.

Given its history, it makes sense to want to learn Ballet to feel more sophisticated & refined!

But keep in mind that Ballet, like any art form, is evolving.
Through social media platforms, affordable performance venues, and an increasing number of adult-friendly Ballet programs available on platforms like STEEZY Studio, Ballet is becoming more inclusive every day.
Speaking of which...

2. It's Not Only for "Certain Girls"
Did you know that some football players take Ballet classes to improve their agility, posture, and movement? 

Or that Tupac Shakur danced as the Mouse King in Baltimore School for the Arts' performance of The Nutcracker?

Or that there are skilled Ballerinas of every shape and size?

While Ballet was once restricted to a specific set of rich, white performers, anyone can be a Ballet dancer.

You don't need to be feminine nor female, thin nor "soft" –– in fact, if you've ever met a Ballet dancer in person, you'll notice that they have larger muscles than the average WWE fighter!
Harper Watters - STEEZY Ballet Instructor
Whatever your race, gender, sexuality, or background, remember this:

If you're learning Ballet, you are a Ballet dancer.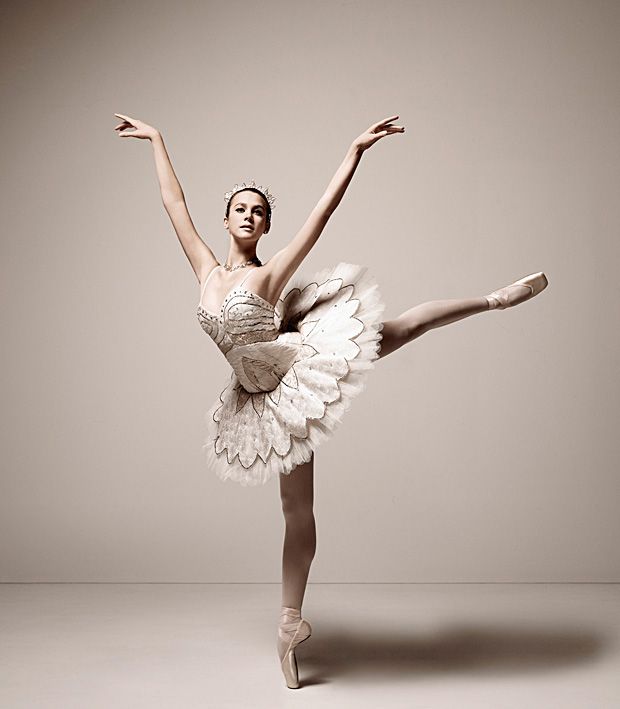 Period.
3. How to Determine Your Ballet Goals
Ok –– so you're a Ballet dancer. 

But what type of Ballet dancer do you want to be? 

Before you look for a class, ask yourself:

Are you trying to find an outlet for creativity? Are you trying to find a fun new hobby? Are you trying to find a new way to exercise your body? 
If you want to expand your creativity, focus on the artistic aspect of Ballet by learning variations –– dramatic solo dances that allow the dancer to tell a story. 

For example, in the famous Kitri variation from Don Quixote, the main character is a feisty Spanish princess who's chosen to marry someone against her father's wishes.

You can connect with this character and play up the story by choosing a wedding-themed costume, using a Spanish fan as a prop, or experimenting with flirtatious facial expressions!
Try out all of these artistic choices in the Kitri class on the last day of STEEZY's "Intro to Ballet" program!

If you're dancing to improve your fitness, focus on repetition & engaging your muscles as you train.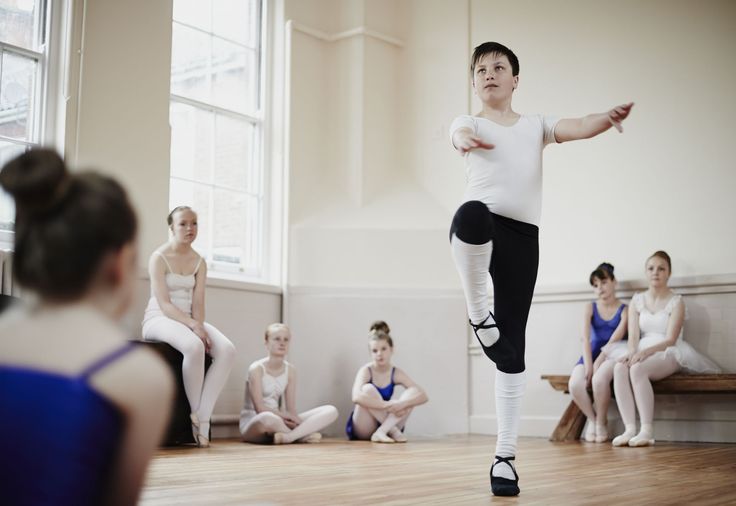 Once you have a few steps down, you can even practice them to your favorite upbeat songs in order to get your heart rate up.

Just want to have fun? Focus on finding a set of moves you really enjoy doing, and make those the core of your weekly training. 

If pliés aren't your favorite, but you love doing tendus… you can ten-do those all day!

Check out this article to learn more about goal-setting: How to Set and Achieve Your Dance Goals
4. How to Choose the Right Ballet Class For You
There are many different types of Ballet classes out there, so it's important to find a class that's tailored to your goals.

Private Lessons
Pros: 
You'll get undivided attention and feedback, which will help you master techniques and level up quickly.
Your instructor can tailor the classes to your specific needs –– great for dancers with limited mobility, space, or time.
Cons:
Private lessons tend to be expensive.
You may miss out on the social aspect of dancing. Learning with others can be rewarding and motivating!
You'll have to vet your instructor on your own. With services like Zoom, anyone can offer Ballet lessons online fairly easily, so you'll need to spend some time searching for a great instructor and ensuring that they're qualified.
In-Studio Classes
Pros: 
In-studio classes allow you to get real-time feedback from your instructor.
You can learn alongside other people and make new dance friends!
Cons:
Many classes marked "beginner" still expect students to have a little bit of basic knowledge and skill. They will not explain Ballet terms or break moves down completely.
In-studio classes can also be expensive! Remember, you're paying for not only the class, but for the entire studio to keep their lights on.  
These classes can be tough to find if you live in a smaller city or town. A lot of studios still prioritize kids-only classes, so you may have to travel outside of your city to find an appropriate studio that offers Ballet classes for adults.
Online Ballet Classes
Pros:
Recorded classes give you the opportunity to take your time and train on your own schedule. 
You never have to worry about falling behind, looking awkward, or being the only adult in class.
Online Ballet classes can be much more affordable –– for example, you can take unlimited programs & classes on STEEZY for $99 per year, whereas most live classes cost $15-$20 each.
You can get a nice balance of private learning & socializing by joining your learning platform's Online Community.
Cons:
Even though each class will feel like a 1:1 private lesson, you may have to look to social media, such as STEEZY's Facebook community, to get continual support from others who are sharing the learning experience.
Interested in training at home? Learn more about STEEZY Studio's "Intro to Ballet" program below:
‍
Related Article: Famous American Ballet Schools You Should Know

5. Ballet Requires Determination
Once you find the perfect class, it's important to adopt the proper mindset for your Ballet training.

Go into each class with a small, actionable goal, such as mastering a single move, or being able to stretch a little further than yesterday.

Remind yourself throughout each training session that learning these things takes time and repeated practice!

You may feel like you're a slower learner or not as limber as you used to be, and that's ok –– as long as you're practicing, you're making progress.
‍
6. You Don't Need a Pink Tutu
Professional Ballet dancers don't always train in tutus.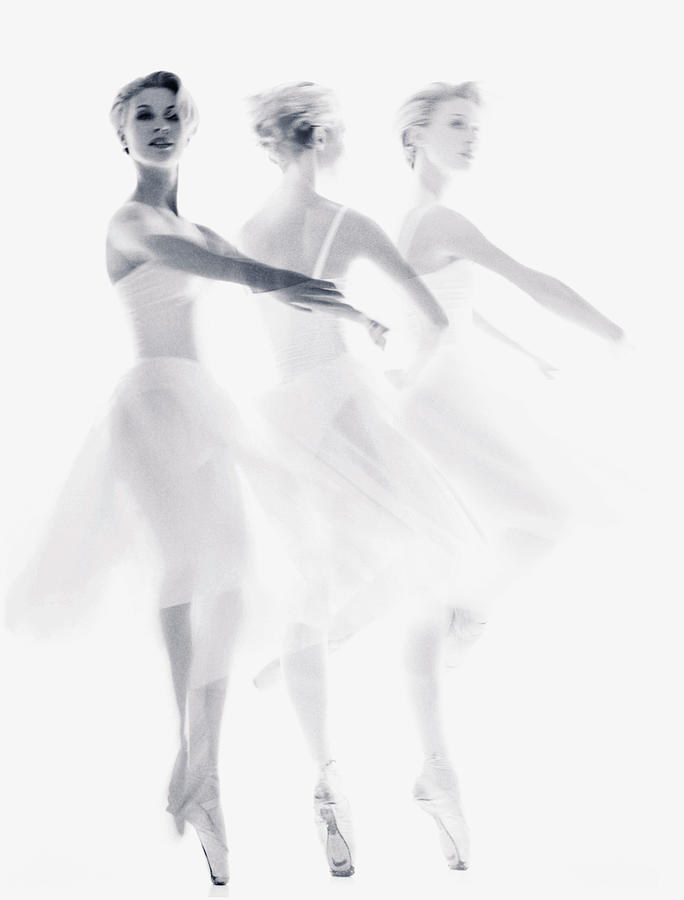 Neither should you!

Your clothes should hug your figure so you can see the lines you're creating with your body, and they should be comfortable enough to sweat in.
If you're just starting your dance wardrobe, opt for a leotard paired with shorts or leggings, as you can find these pieces in a wide range of sizes and colors.

For example, STEEZY's "Intro to Ballet" instructor, Brittany Cavaco, has a Ballet apparel collection with SoDanca that features inclusive sizing and comfy materials.

Tap here to see what we mean: http://stzy.co/sodanca

And if you don't feel confident in a leotard yet, just start with athletic wear that allows you to move freely and see your body well! 
‍
7. You DO Need the Right Shoes
Ballet shoes on the other hand, are a little more important for safely practicing ballet movements. 

Ballet requires a lot of smooth, gliding movements across the floor, but you'll also need just enough grip to keep you from slipping.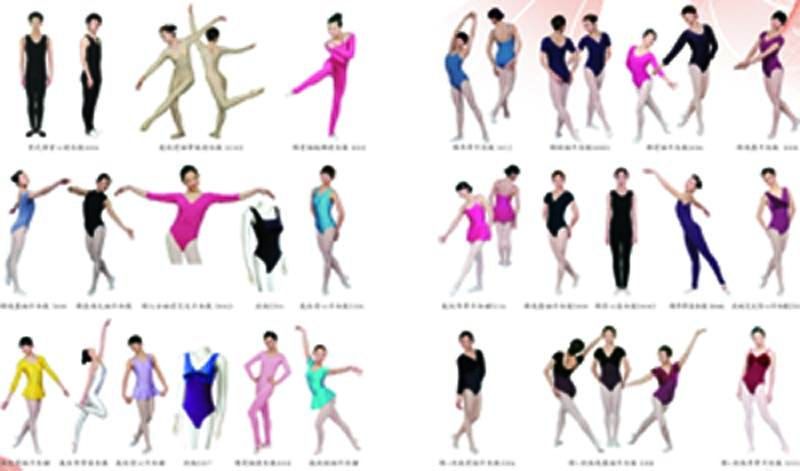 Opt for a pair of Ballet slippers rather than pointe shoes – they're soft & easy for beginners to wear.

You can get a pair for around $20-25 through online retailers like SoDanca as well!
‍
8. How to Prep Your Dance Space
If you choose to learn Ballet at home, you'll need a 6x6 square foot space for practice. 

For barre, you need even less space because you're working on 1 side of your body at a time. 

When you're doing turns or variations, you might need a little more room or adjust your range of motion.
You should also avoid carpeted areas as the resistance of the carpet can cause knee and ankle injuries.

If you don't have hard, smooth floors inside your home, set up space in your garage or purchase affordable dance floor mats on amazon.

Watch this video for more info:
Lastly, you don't need a barre – anything sturdy that's slightly above your hip height is perfect.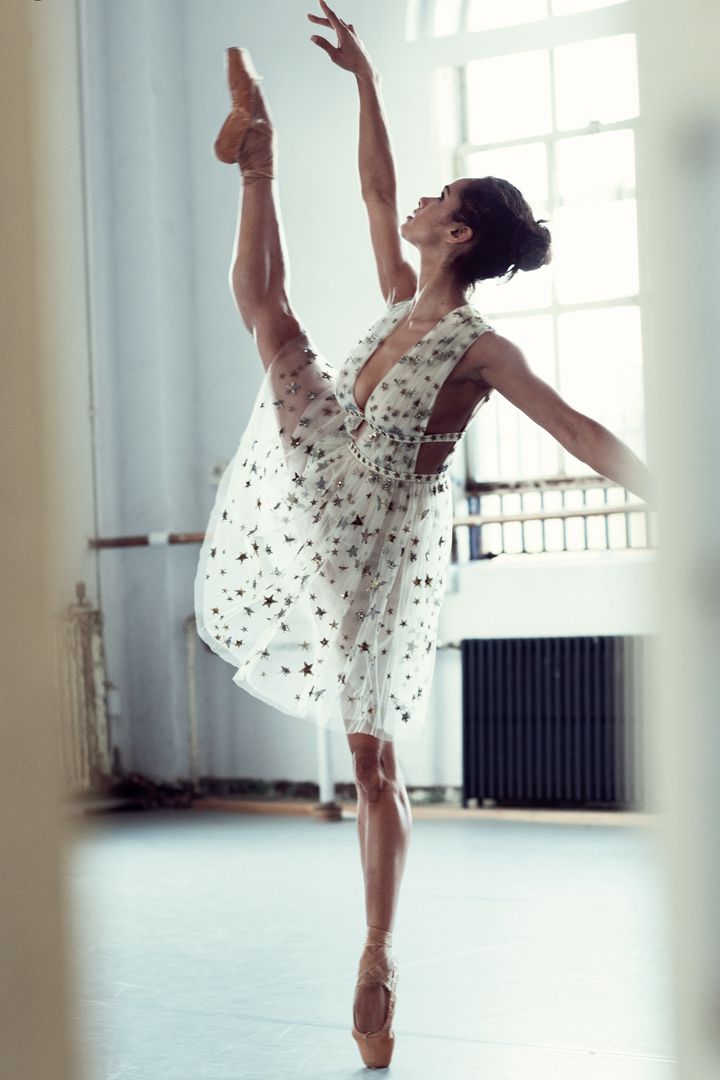 Many Ballet dancers use a chair, shelf, table, or windowsill. If your chair isn't as sturdy, lean it against a wall so you're properly supported.
‍
9. How to Dance Ballet Safely 
Remember, Ballet is physically demanding!

It's important to treat your body well, so you can follow along with your classes safely.

Make sure to eat balanced meals on class days, and hydrate before and after you train. 

If your class does not include stretches, warm ups, and cool downs, be sure to supplement your training session appropriately.

And, of course, learn at your own pace. 

Yes, you can expect to sweat, feel sore, and be challenged. 

But listen to your body carefully! 
‍

If you feel like a move is outside of your ability, don't feel pressured to learn it right away. 
10. You're Here to Have Fun
Try not to hyper-focus on perfection. This will make you forget why you started in the first place!

After each lesson, check in with yourself by asking:

What did I enjoy about my class? What made me feel excited? Proud?

You're likely dancing because you love to dance.
Make sure that you're preserving and growing this love, not turning it into another chore or source of stress and insecurity. Dance is for you.

--

‍We hope this helped you start your Ballet journey! 

And if you're still looking for the perfect beginner class, head on over to STEEZY Studio.

With a free 1-week trial, you can begin our "Intro to Ballet" program & start learning the basics, step-by-step, in the comfort of home.

See you in class!
What to Read Next:
How to Learn Hip Hop

What is House Dance?

What is Whacking?

What is Locking?‍

Ballet | History, Dancers, Choreographers, Companies, & Facts
Misty Copeland and James Whiteside
See all media
Key People:

Igor Youskevitch Pyotr Ilyich Tchaikovsky Claudio Monteverdi Igor Stravinsky Sergey Prokofiev
Related Topics:

ballet position International Ballet Competitions classical ballet ballet movement battement
See all related content →
Summary
Read a brief summary of this topic
ballet, theatrical dance in which a formal academic dance technique—the danse d'école—is combined with other artistic elements such as music, costume, and stage scenery.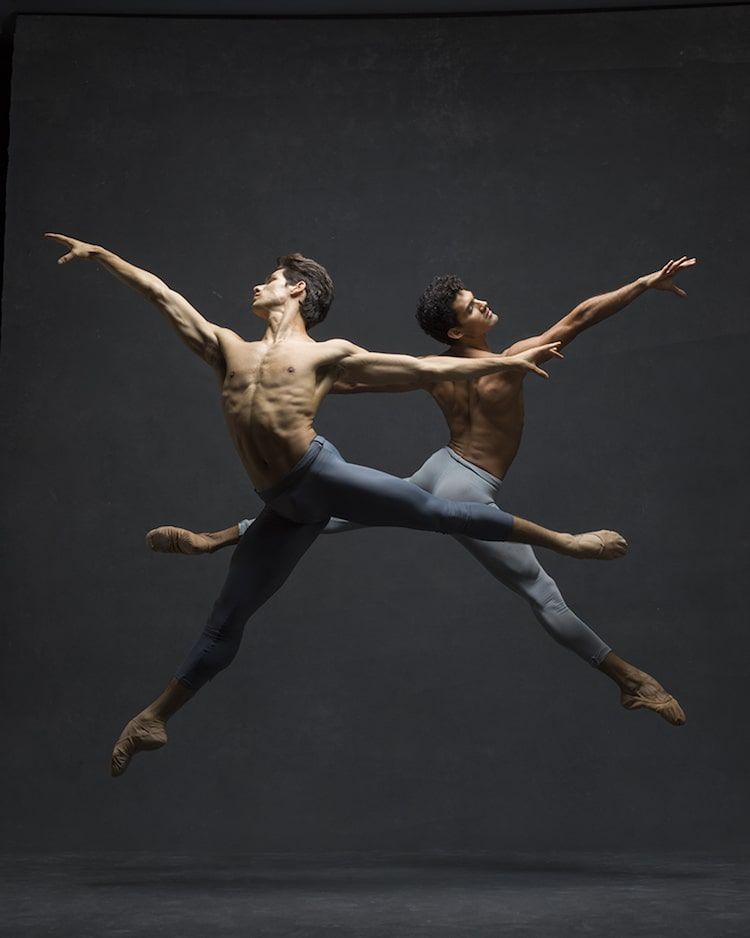 The academic technique itself is also known as ballet. This article surveys the history of ballet.
History through 1945
The emergence of ballet in the courts of Europe
Ballet traces its origins to the Italian Renaissance, when it was developed as a court entertainment. During the 15th and 16th centuries the dance technique became formalized. The epicentre of the art moved to France following the marriage of the Italian-born aristocrat Catherine de Médicis to Henry II of France. A court musician and choreographer named Balthasar de Beaujoyeulx devised Ballet comique de la reine (1581; "The Queen's Comic Ballet"), which inaugurated a long tradition of court ballets in France that reached its peak under Louis XIV in the mid-17th century.
As a court entertainment, the works were performed by courtiers; a few professional dancers were occasionally participants, but they were usually cast in grotesque or comic roles. The subjects of these works, in which dance formed only a part alongside declamation and song, ranged widely; some were comic and others had a more serious, even political, intent.
Louis XIII and his son Louis XIV frequently performed in them; the younger Louis was in time regarded as the epitome of the noble style of dancing as it developed at the French court.
Eventually, developments at the French court pushed the arts aside, and the court ballet disappeared. But Louis XIV had established two academies where ballet was launched into another phase of its development: the Académie Royale de Danse (1661) and the Académie Royale de Musique (1669). The Académie Royale de Danse was formed to preserve the classical school of the noble dance. It was to last until the 1780s. By then its purpose essentially had been abrogated by the music academy, the predecessor of the dance school of the Paris Opéra.
Britannica Quiz
Ballet: Fact or Fiction?
What is a pirouette? Where does ballet terminology come from? Test your knowledge with this quiz.
Ballet as an adjunct to opera
The Académie Royale de Musique was to become incalculably significant in the development of ballet.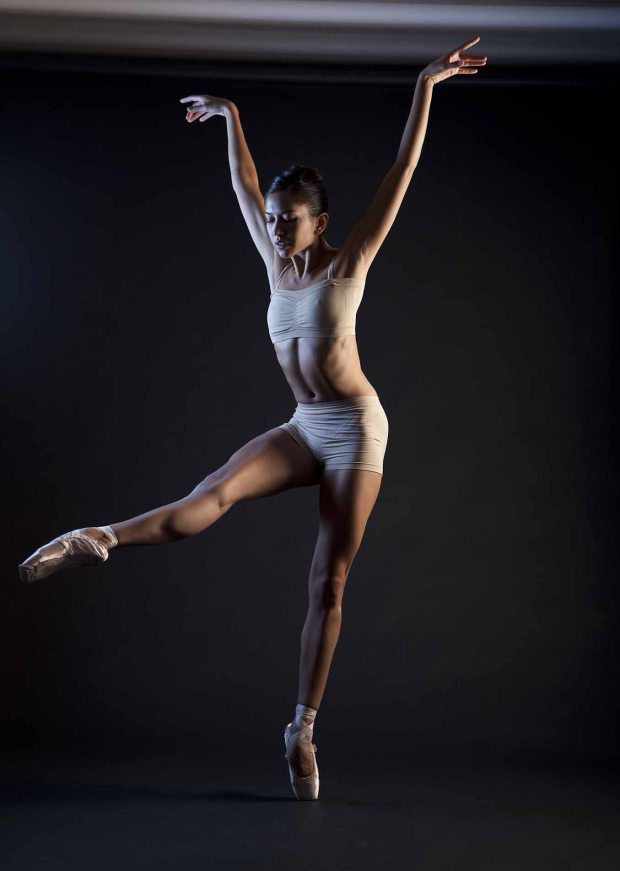 The academy was created to present opera, which was then understood to include a dance element; indeed, for fully a century ballet was a virtually obligatory component of the various forms of French opera. From the beginning, the dancers of the Opéra (as the Académie was commonly known) were professional, coming under the authority of the ballet master. A succession of distinguished ballet masters (notably Pierre Beauchamp, Louis Pécour, and Gaétan Vestris) ensured the prestige of French ballet, and the quality of the Opéra's dancers became renowned throughout Europe.
The growing appeal of ballet to an increasingly broad public in Paris was reflected in the success of opéra-ballets, of which the most celebrated were André Campra's L'Europe galante (1697; "Gallant Europe") and Jean-Philippe Rameau's Les Indes galantes (1735; "The Gallant Indies"). These works combined singing, dancing, and orchestral music into numbers that were unified by a loose theme.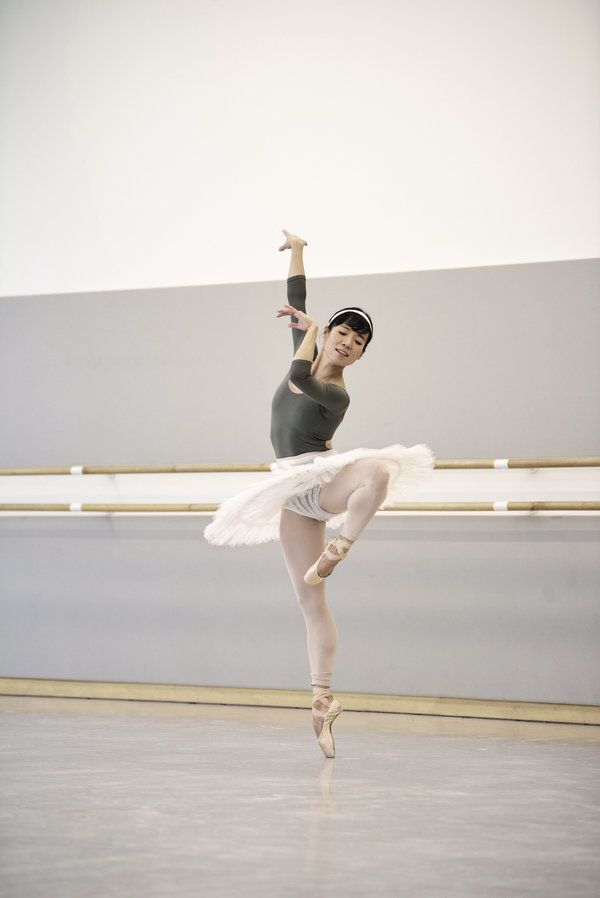 Get a Britannica Premium subscription and gain access to exclusive content. Subscribe Now
In the early years the most accomplished dancers were male, and it was not until 1681 that the first principal female dancer, Mlle La Fontaine, appeared. Gradually she and her successors became nearly as well-known and respected as male dancers such as Michel Blondy and Jean Balon. From the 1720s, however, with the appearance of Marie Sallé and Marie-Anne Camargo, the women began to vie with the men in technique and artistry. The retirement of Sallé and Camargo in turn coincided with the debut of one of the most celebrated dancers of all time, Gaétan Vestris, who became regarded in his prime as the epitome of the French noble style; he played an important part in establishing ballet as an independent theatrical form.
Ballet dance - style descriptions
Ballet is one of the most popular classical dances that came to us from France in the 16th century, but quickly spread throughout the world.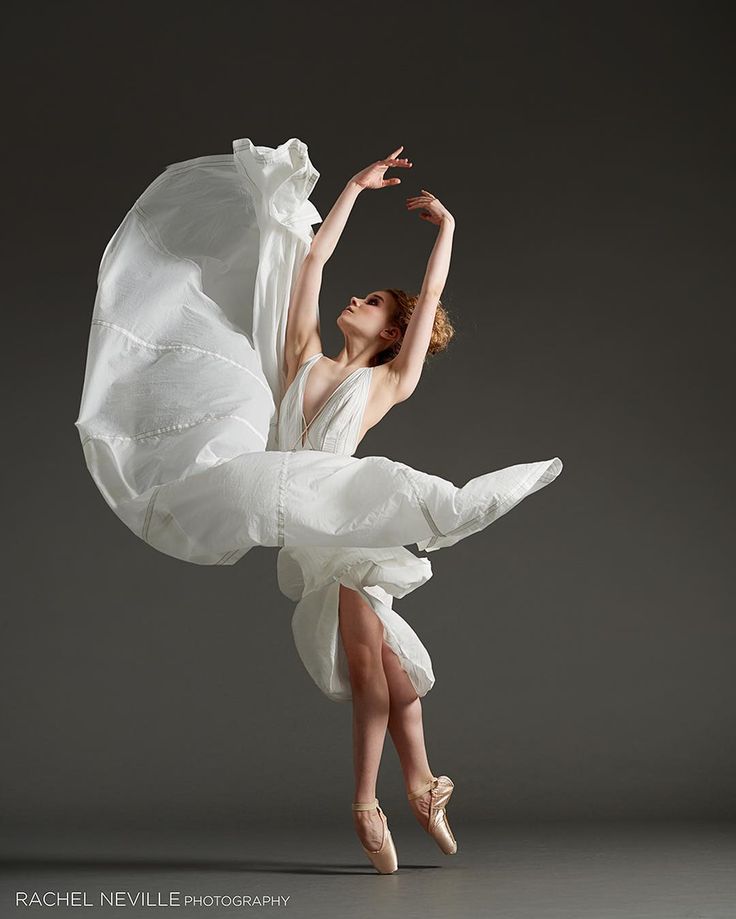 It appeared in Russia much later - almost a century later. But at the same time, it quickly became the favorite dance of the nobility, and Tsar Alexei Mikhailovich at one time was even one of the main founders of the national Russian ballet.

Modern ballet dance schools in Moscow for beginners offer training to people of any age of both sexes. And it is worth saying that over the past decades, ballet has not only not lost its relevance, but has become even more in demand. All over the world, men and women devote their whole lives to dancing and reach incredible heights.
Ballet never goes out of style
At the moment, there are just a lot of ballet festivals:
• International festival named after R. Nuriev;
• Dance Olympus, Berlin;
• Golden Pointe, Paris;
• "Arabesque" in Belgium and many others.

The dance is completely authentic and unique, starting with the costumes, ending with harmonious and smooth movements to the beat of the music.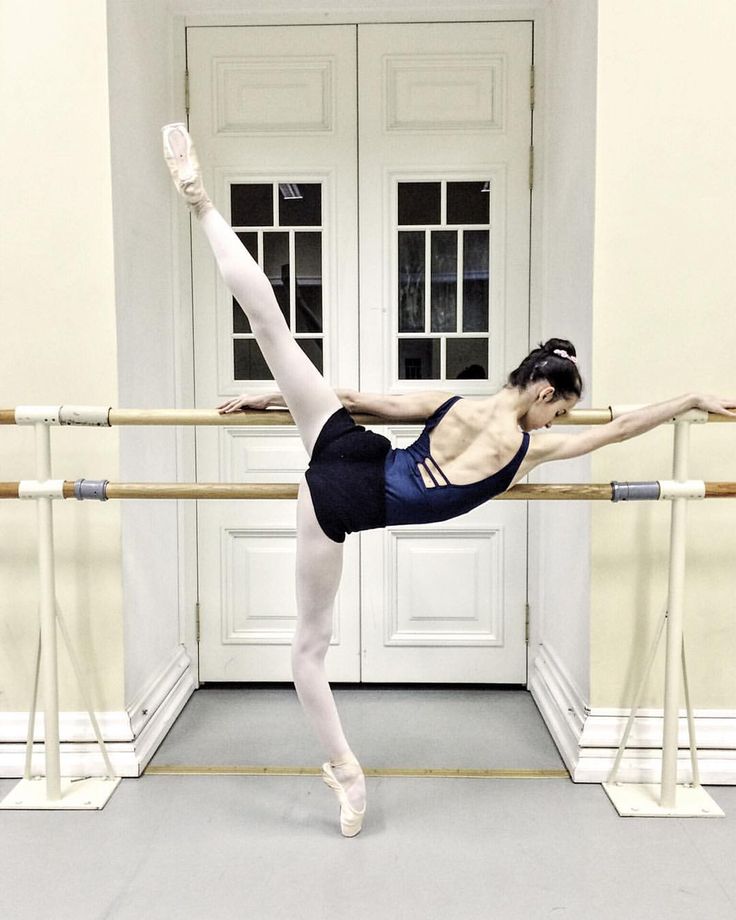 Ballet is harmony, sensuality, the ability to merge with the musical flow and swim with it in the same current. A truly majestic sight.
Ballet watch video
THIS STYLE IS TEACHED
Visions, dance and fitness school
Moscow, Svobody St., 79, 2nd floor
+7 903 201-54 15-15, +7 (916) 731-58-37
"MAYAKOVSKY" ballet studio
Moscow, st. 1st Tverskaya-Yamskaya, 8
+7 903 298 45 15
Classic, school of ballet and choreography
Moscow, Proezd Odoevsky, 11, room 7
+7 (499) 322 82 71
Dance Options Moscow, dance school
Moscow, 4th Syromyatnichesky lane, 1/8, building 14
+7 (495) 223 44 10
LIKEDANCEFIT 21
+7 (903) 795-90-99
Palestra Dance | School of Contemporary Dance and Ballet
Moscow, Maly Ivanovsky lane, 11/6 1
+7 (965) 178-69-01
Related news
02 November
Dance and cinema.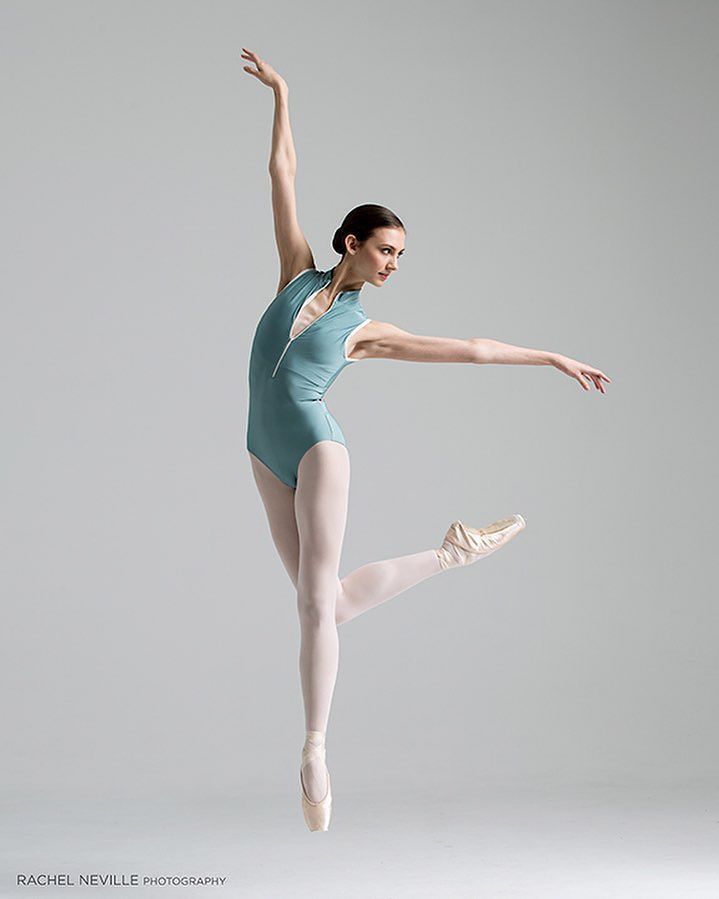 3 films about ballet
Dance.ru
23 October
TOP 5 dance videos of the 2000s
Dance.ru
04 October
THE STORY OF ONE ROOM: A PERFORMANCE OUT OF TIME AND SPATIAL CONTEXT
Dance.ru
19 September
Save the date: 9 bright dance events
Dance.ru
09 September
Dance program of events for City Day in Moscow
Dance.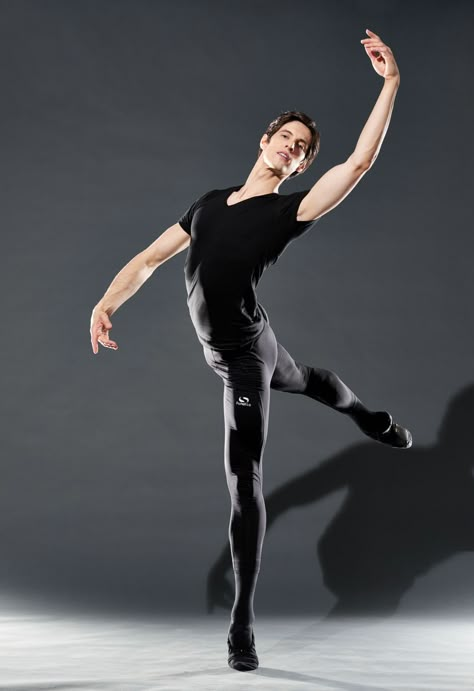 ru
05 July
Boris Eifman started filming the film-ballet
Dance.ru
08 December
Natalia Osipova put up for sale videos of ballets... How is this possible?
Dance.ru
18 November
The Nutcracker: an exhibition dedicated to the legendary ballet
opens in St. Petersburg
Dance.ru
08 November
Scottish ballet finds elements of racism in The Nutcracker0005
Dance.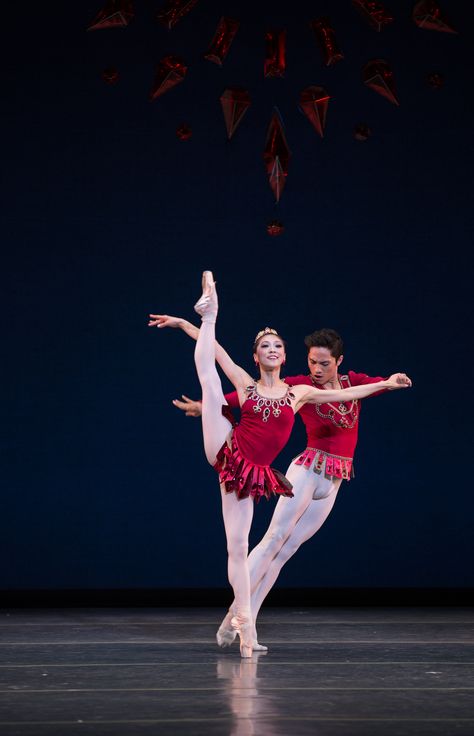 ru
Registration
for competitions
and festivals
Moscow Ball 2022
3.12.2022 - 4.12.2022
Moscow Ball Professional Competitions
3.12.2022 - 4.12.2022
Dia del Tango Amor. Pro-Am Ball
12/10/2022 - 12/10/2022
Saint Petersburg Star 2022
12/18/2022 - 12/18/2022
MASKT TOP-100 International Latin Championship
12/18/2022 - 12/18/2022
Nizhny Christmas Cup 2023
01/08/2023 - 01/08/2023
Dancing schools
MDC NRG, Dancing School
Galladance, Dance Clubs
Visions, Dance and Fitness School
All Dancing Schools
All for Dance
Grishko
Zumbastore How to dance ballet, complete ballerina video, ballerina weight, ballerina photo
Who said that all ballerinas have to be thin? The heroine of this material - Lizzie Hovell - strongly disagrees with this statement.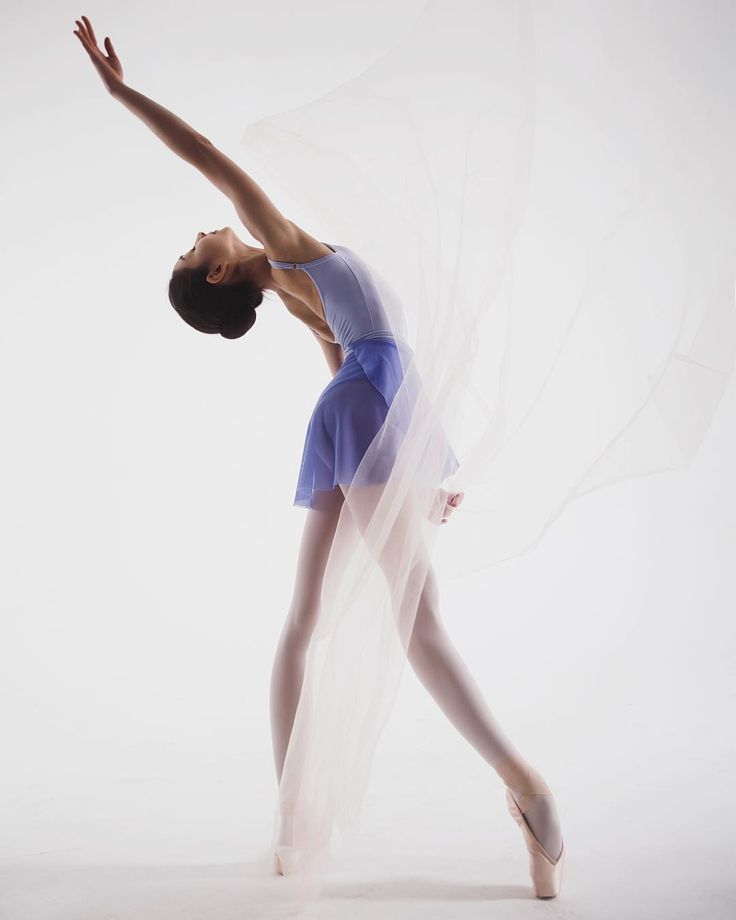 She believes that the main thing is the passion with which you do what you love, and the desire to work a lot (a lot) and hard (very hard) on yourself.
Agree, when you hear the word "ballerina", the first thing that comes to mind is the image of an elegant and petite girl who performs the most complex elements of dance with deceptive ease. Her body is a perfect tool that allows you to realize absolutely any idea of ​​the artist, and her figure is the result of hard work and strict diets.
Also, this girl is very thin. Highly.
But still, ballet is the art of beauty and virtuoso control of one's own body. If you like, it's flying, and the width of the hips is not the main thing here. Don't believe? Then look at Lizzy Howell - she is fifteen years old, she is overweight and she dances. And she dances well. By her example, the girl proves that you don't have to be thin to dance and perform complex steps.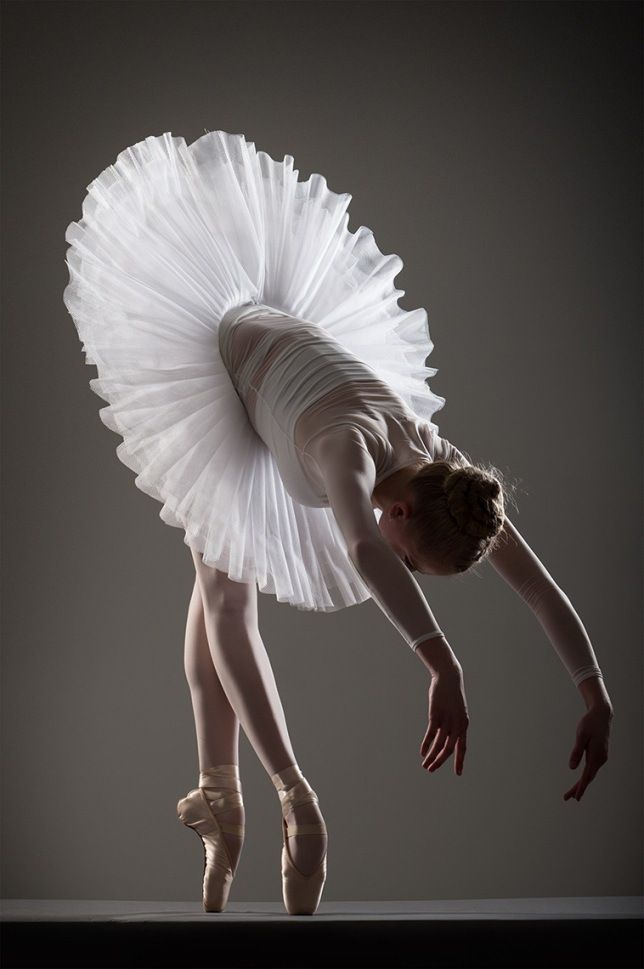 It is enough to train a lot and love what you do.
The number of subscribers on Lizzy's Instagram is steadily growing - more than 60 thousand people have already watched her inspiring videos from rehearsals. And thanks to her hard work and willpower, Howell is increasingly being called the new role model for women of all sizes - she is dedicated to her work and constantly working on herself.
Lizzy started dancing when she was five. Now the girl trains four times a week and in her free time she masters new dance styles, such as step and jazz.
By the way, Lizzy's self-irony is also all right.
Lizzy Howell
— I love ballet because it allows you to throw out the accumulated emotions. If I had a good day, I go dancing. If I had a bad day, I even more go dancing.
Lizzy Howell
— My previous teacher used to say: "Until you get rid of excess weight, you will always get the same parts in The Nutcracker.