How to mime praise dance
Praise dancewear, worship dance attire, Dance Fashions Warehouse, worship dance dresses, praise dance dresses, christian dance wear, mens and boys praise wear, praise tunics, praise overlays, liturgical dance dresses, worship pants, worship tops, flamenco dresses,spirutial dance wear, cheap praise wear in Atlanta.
Do you have a Mime ministry or looking to start one? Body Wrappers and The Word in Motion Inc. have provided very insightful information about Mime Liturgical Dance. Whether you're already established, just getting started, or just want clarification about Miming, this article provides information about Mime's origins, message, expressions, make-up history, and movements!
Mime's Origins
Pantomime, also known as Mime, is a dramatic art form using movements and facial expressions to act out a story or an event. Mime can be traced back to the earliest book known to man, The Bible. In Biblical times, God used His prophets to dramatize a message or an event that was coming.
In later years, Mime became very popular in the secular arena, branching out as a form of self-expression in ancient Greece. Greek theatres were set up in honor of Dionysus, the God of Theatre. The actors would perform in outside theatres for audiences over 10,000 people. Secular use of Mime caused many in the church to begin to disassociate from any of its forms and considered it perverted. However, the Bible says, All things were created by God and he is reconciling all things back to Himself. (Col 1:16-17) Other cultures began using Mime for festivals and rituals outside of Christianity. Many church embrace Mime as a type of Worship and ministry that originated from God as a sacred art form. Mime continues to flourish today in both the religious and secular arenas as one of the earliest forms of communication.
Acts 21:11 He went right up to Paul, took Paul's belt, and, in a dramatic gesture, tied himself up, hands and feet. He said, "This is what the Holy Spirit says." (from THE MESSAGE" The Bible in Contemporary Language© 2002 by Eugene H.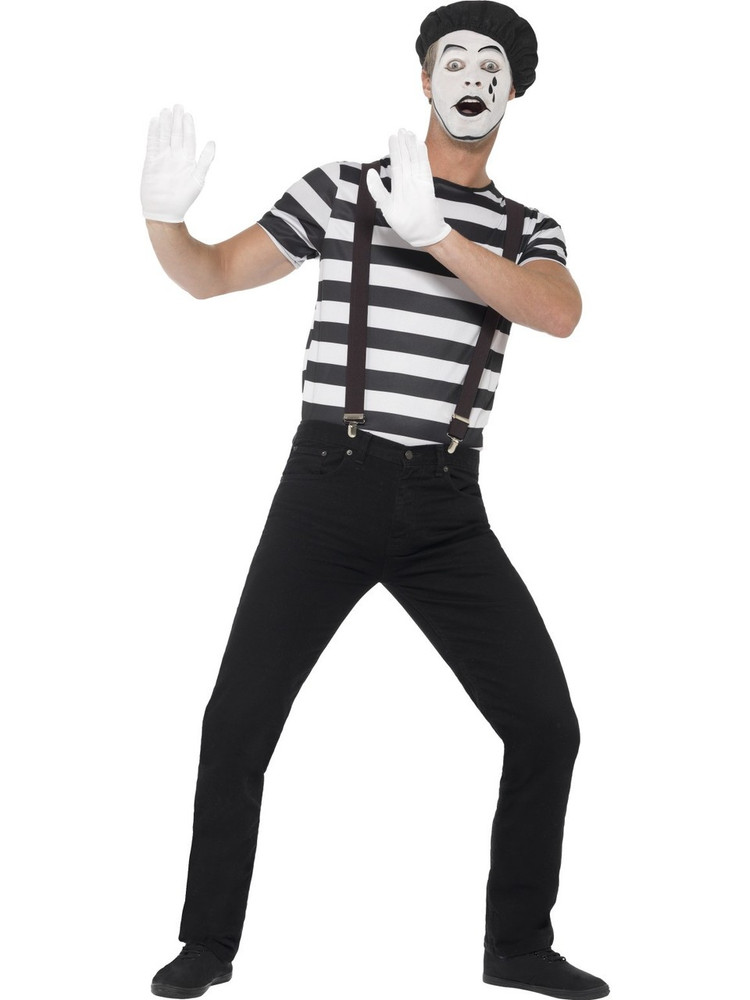 Peterson. All rights reserved. This scriptures shows that God used dramatic gestures to send a message to the people.)
Mime's Message
Mime is a type of universal art form that uses communication to cross language barriers. In Ezekial 3, God made Ezekial unable to speak because the people would not listen to God's word. Thus Ezekial became a silent prophet who acted out God's messages. Hos 12:10, "I have also spoken to [you by] the prophets, and I have multiplied visions [for you] and [have appealed to you] through parables acted out by the prophets. (To act out mime is to dramatize the message that the mime is composed of.)" Amplified Bible God also used the prophet Hosea to dramatize God's love for his people. Biblical Mime messages were meant to communicate guidance to the people leading to restoration, joy and healing.
Ezekial 4:3 Then take an iron pan, place it as an iron wall beween you and the city and turn your face toward it. It will be under seuige, and you shall besiege it.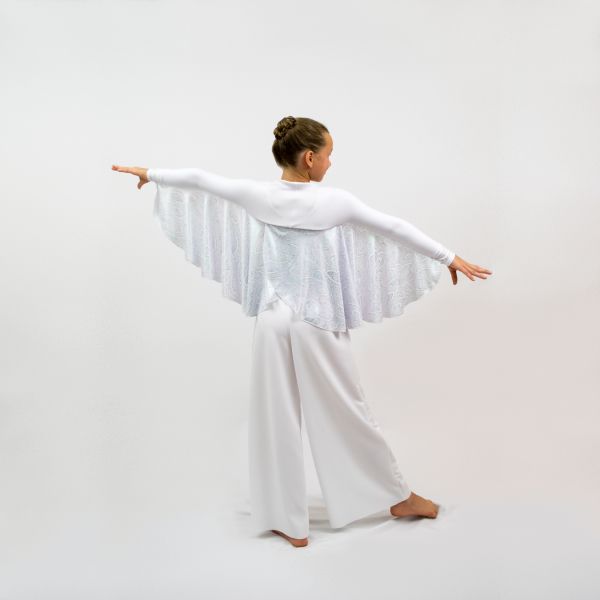 This will be a sign to the house of Israel.
Mime's Expressions
Exaggerated facial expressions and hand gestures are part of Mime's movements used to capture attention. Facial expressions reflect feelings, mood and emotions the dancer wants to convey. These expressions range from joy and happiness, to fierce and sadness, depending on the message of the mime. For example, a happy/joyous expression may be shown through smiling, laughing, or raised eyebrows. A mime showeing fierceness may be depicted through eyes staring intensly or squinted; eyebrows downward with a slight tightened mouth; twisted to the side or downsward. A sad expression may be represented with eyes drooping and the corners of the mouth turned down. Although mime ministry is unique in its appearance, make-up and movements, it still falls under a liturgical dance category sich as celebration, travail, warfare, worship or prophetic dance just as the prophets dramatized these messaged. Facial expressions are key in conveying not only the type of dance but the unspoken message since no spoken words are used.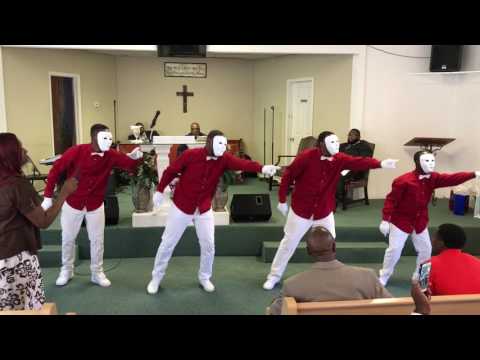 Mime's Make-Up History
In Mime ministry, make-up is worn to bring attention to expressions. Make-up helps tell a story and bring the messages to life. The concept of the white make-up symbolizes the glory of God shown on one's face. The Bible states Moses went into the the presence of God and when he came out he had a radiant glow on his face. Ex. 34 vs 34-35. Mime carries a message from God to the people; we must first spend time in the presence of God as Moses did to recieve the message. However, Moses had a natural glow on his face.
Today, people symbolically apply white face paint with black and/or red accents. Theatrical face paint is more durable than the clown make-up purchased at the local party supply store. Reapplying make-up between make-up between dances is used to alter facial expressions ranging from fierce to sad or happy. To accentuate a fierce face, draw the eyebrows more inward. For a happy face, draw an arched eyebrow. To depict Travail Mime or show sadness, add a teardrop or a cross under one eye to symbolize the Travail that took place on the cross.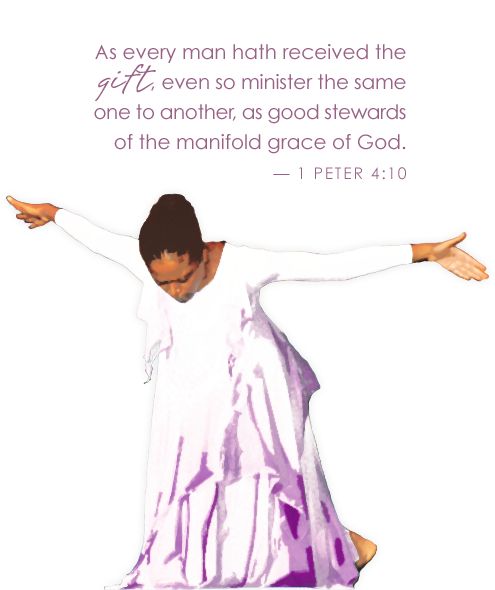 A cross can be used to distinguish between a liturgical and a secular mime. An example of how make-up impacts expression is someone acting out good versus evil in Travail or Warfare Mime, one side of the face white while the other is plain or black to show contrast. Make-up is used to change the shape of a persons face causing features to become more noticeable. A full oval or circular face is smooth and round which affords high arched eyebrows and wide smiles expressing joy. A triangle  is narrow bringing higher intensity while allowing more focus on the shape of the eyes and puckering or tightening of the mouth to bring a fierce, serious, expression. A person does not have to wear mime make-up to act out mime . Some prophets dramatized without make-up. In some secular mime shows make-up was not always used to highlight expressions as seen in the old television shows Laurel and Hardy and The Three Stooges. Mime Worship has become very popular in churches in the 21st century.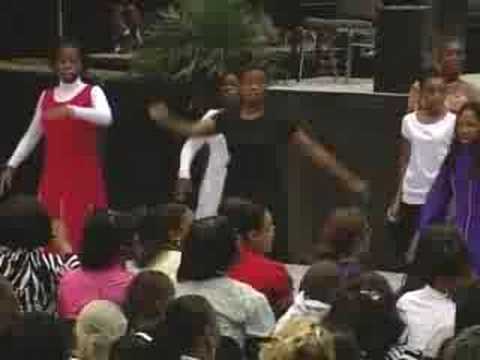 Some churches shun Mime as ministry because of the make-up controversy. Theatrical make-up is widely accepted in most churches today with some exceptions and Mime is preformed in places of worship without the use of make-up. There is Controversy beacuse in some secular arenas, mime make-up was/is used in festivals to celebrate cultural events. The make-up used in theatres covers up or masks the identity and gender of the performers. This form of mime is viewed as entertainment rather than for Ministry. Thus, in some places of worship as soon as the make-up is used, the mime is misinterpreted and associated with the secular forms of mime rather than viewed as a sacred form of communication by God through the prophets. Despite Misconceptions about mime make-up its use can compliment mime expression while conveying messages and moods to the audience.
Exdous 34:29 Moses didn't realize as he came back down the mountain with the tablets that his face glowed from being in the presence of God.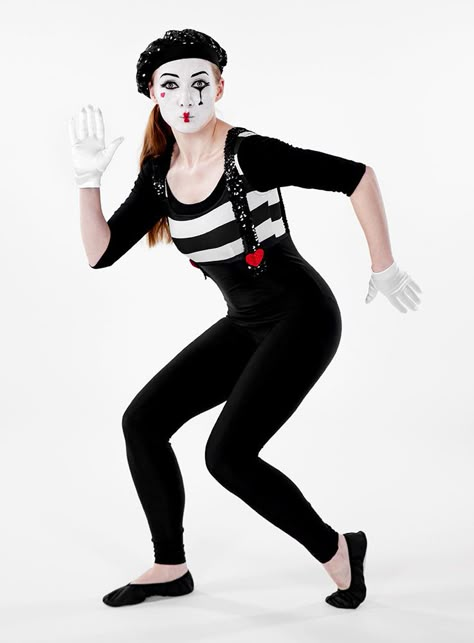 TLB
Mime's Movements
Mime movements are significant and emphasize not only the message but the feeling behind the message. The movements present a setting by outlining objects  with the hands giving a visual image of something; an example is to act if a door knob is being held and the door is opening. Or move hands up na d down, standing in place to depict a wall while other objects or props could demonstrate if the wall was inside or outside of the building; similar to the story of God telling Ezekiel to build a wall as a sign to the people. After the visual concept of the wall is demonstrated , movements  could involve knocking the wall down (a mime Warfare), or demonstrating constricted movements; a mime of confinement within walls, symbolizing bondage, or sepration from others and God (a mime of Travail), where the mood is sadness and anguish. This mime demonstrates the need to be rescued by God.
There are many other movements that give you a visual imagery of scenery, time, or events.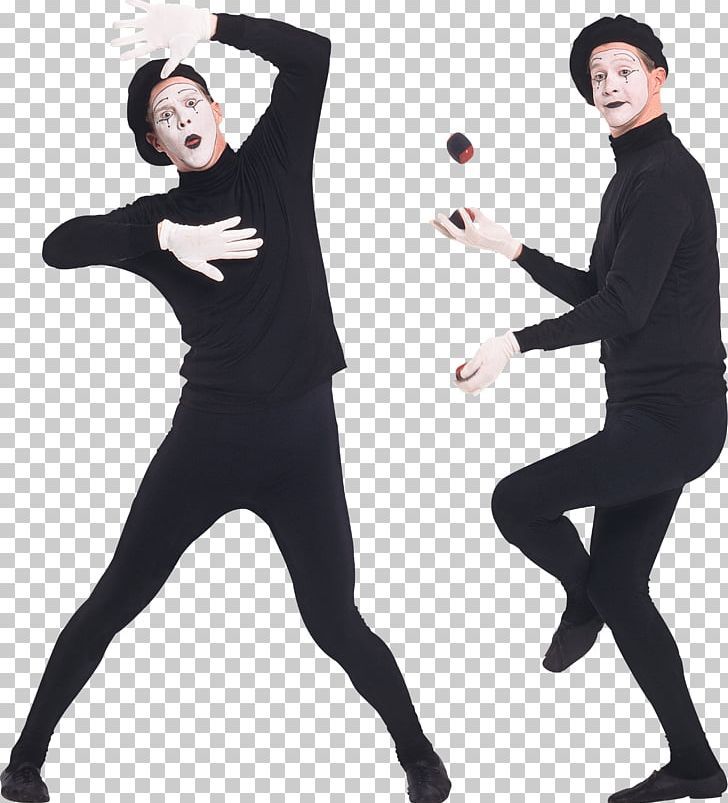 The mime minister usually faces the audience so eye contact is maintained. Eye contact plays an exteremely important role in communicating and connecting with others. The audience is waiting in anticipation for the next movement as each word or concept builds a silent language and interprets the message. There is a non-verbal dialogue between the audience and the mime minister beacuse people respond to the message being conveyed. A message of celebration would cause clapping and rejoicing. On the other hand a message of Gods love may cause some to bow in adoration. A message of travail may elicit crying as the mime minister might have a symbolic tear drop on his/her cheek. Thus, the movements of the mime minister engages in a non-verbal conversation between  himself/herself, the audience and God. White gloves are used to emphasize hand gestures.
Mime movement technique is different from other dance techniques beacuse Posture is very critical as it shows the mood of the message. In Mime as well, the person mostly faces toward their audience so that their expressions can be seen, as apposed to liturgical dance where the focus is more of the movements.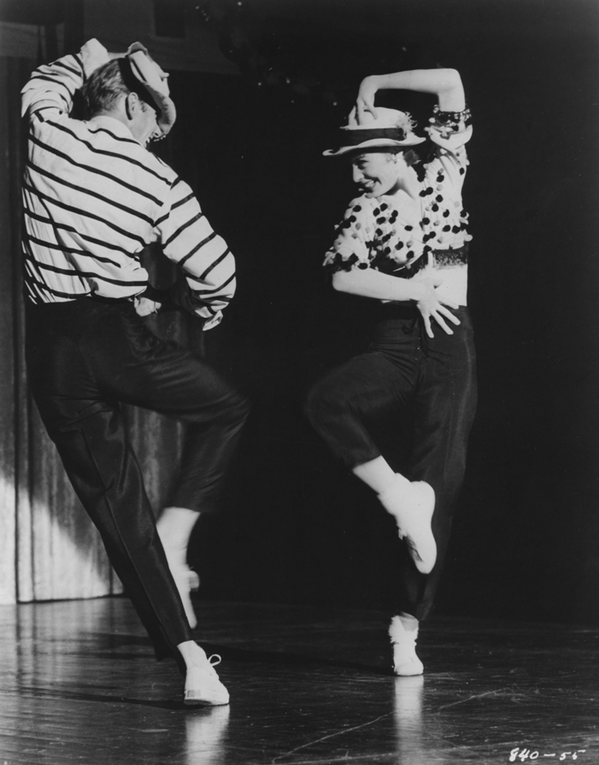 The mime minister creates a mood by their facial expression followed by movements that creates a setting. The mime minister then moves within or outside of the frame of his setting to communicate the message and keep the audience focused. Movements range from stiff, rigid to fast, swaying asymmetrical involving quick sharp or contrasting slow motions that freeze in place. These motions allude to a concept of time and space as the mime minister gets the audience to visualize the message behind the movement.
Luke 6:23 Rejoice ye in that day and leap for joy! 
Dancer's Expressions:
Joy/Happy-Celebration
Loving-Worship
Fierce-Warfare
Sad-Travail
Overcoming-Prophetic
Why Mime?
Mime is one of the earliest forms of communication. Communication is key in bringing unity to people. Drama was one of the most powerful methods that God chose to speak to His people through the prophets. Mime crosses language barriers through non-verbal communication.
1 Corinthians 2:4 And my speech and my preaching was not with enticing words of man's wisdom, but in demonstration of the Spirit and of power.  
Mime Ministry, Praise Dance Mime Expression, Gloves, Clown White Dance Makeup, Miming Uniforms
Mime Ministry and Dance Apparel
Cotton Military Praise Mime/Usher Gloves
$3.95 pair
Traditional Style
Ribbed backs
100% cotton, fully washable
Available in sizes XS, S, M, L, XL
Available in white or black.
For hand and pantomime expressions
$4.95 pair
100% Polyester
Sized for Women
One size fits all
Variety of colors available
Mime Flash Gloves are Solid Color  on inside and White on outside of glove.
Flash Praise Mime Gloves
Size
Choose Color
Quantity
XS
WhiteBlack
S
WhiteBlack
M
WhiteBlack
L
WhiteBlack
XL
WhiteBlack
MAL'TEST BUTTON
Choose ColorRoyal BlueGoldSilverKelly GreenRedBlack
Select Quantity
 Metallic Mime Bow Ties
Clip on
Colors match pleated cummerbundsl
Metallic Colors: Royal Blue, Gold, Silver, Kelly Green, Red, Black
One Size Fits All
Colors match Bow Ties
Metallic Colors: Royal Blue, Gold, Silver, Kelly Green, Red, Black
 Metallic Mime Pleated Cummerbunds
$7.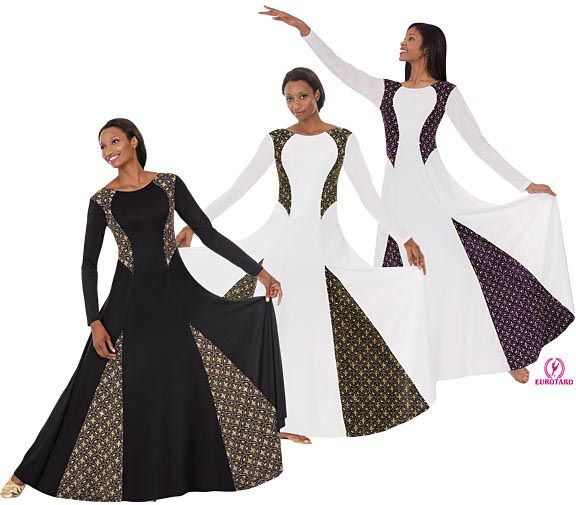 95 each
$15.00 each
Choose ColorRoyal BlueGoldSilverKelly GreenRedBlack
Select Quantity
Solid Color Stretch Polyester Mime Praise Gloves
Sized for Women
One size fits all
Colors: Navy Blue, Orange, Purple, Maroon, Red, Black, Kelly Green, Royal Blue, Gold
Choose ColorNavy BlueOrangePurpleMaroonRedBlackKelly GreenRoyal BlueGold
Select Quantity
$4.95 pair
Choose ColorBlack (as shown in photo on left)Navy BlueOrangePurpleMaroonRedKelly GreenRoyal BlueYellow
Select Quantity
Black/White Mime Flash Gloves
Clown White Cream Mime Makeup 2oz.
Mehron Clown White Makeup
Used by Mimes for white face Gospel performances
Super smooth and creamy
Select Quantity
$6.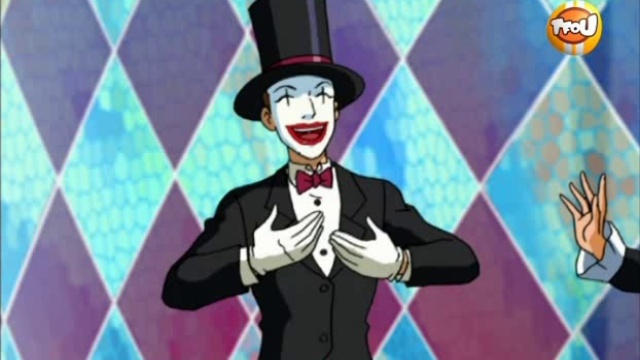 95 each
Mime Dance Makeup and Cosmetics
Clown White Cream Mime Makeup 8oz.
$11.95 each
Select Quantity
Mime Pro-Pencil Jumbo
$9.95 each
Mehron Mime Makeup Pro-Pencil Jumbo
Used for outlining and drawing face designs
Choose ColorWhiteBlackRedAuguste
Select Quantity
Dual Eye Pencil Sharpener
Mehron Dual Eye Pencil Sharpener
Minimizes waste by gently peeling ribbons from the top of the non wood casing while forming the perfect point.
For both Slim and Jumbo Pro-Pencils
$8.95 each
Select Quantity
Clown White Mime Makeup Remover Cream Treatment 4 oz
Mehron Mime Makeup Cream Remover
Non-abrasively removes cream and grease paint makeup
$7.
95 each
Select Quantity
Mime Face Smoothie Sponge
Mehron Face Smoothie Sponge
Unique acorn shape makes application foolproof by allowing you to access hard-to-reach areas with ease.
Select Quantity
$10.95 each
Mehron "no sweat" barrier
Apply before using Clown White cream or face paint  to mimimize sweat beads
$5.95 each
Pro Face "No Sweat" Barrier  4oz.
Select Quantity
Mehron Mime Lipstick
Moisturizes lips
Comes in Black or Red
Choose ColorBlackRed
Select Quantity
$3.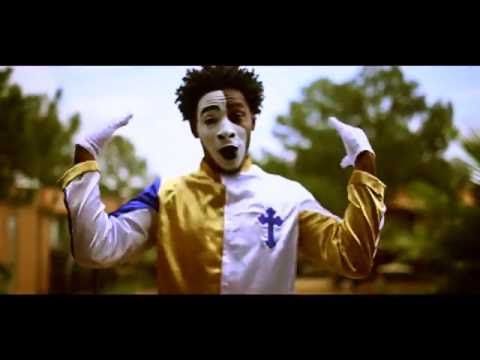 95 each
Mime Lipstick
Lipstick available in Black or Red
Buy More.....Save More!
$49.95 dozen
Buy a Dozen Flash Gloves of the same color for only $49.95   (save $.79 a pair)
Buy More.....Save More!
$39.95 dozen
Buy a Dozen Solid Color Nylon Gloves of the same color for only $39.95   (save $.63 a pair)
Choose ColorBlack (as shown in photo on left)Navy BlueOrangePurpleMaroonRedKelly GreenRoyal BlueYellow
Select Quantity
Choose ColorNavy BlueOrangePurpleMaroonRedBlackKelly GreenRoyal BlueGold
Select Quantity
Clown White Cream Mime Makeup 16oz. Tub
Select Quantity
$19.95 each
[Worship Products Praise Dance Supplies] [Worship Flags] [Flag shafts 26 28 inch] [Flag Baton Flagshaft Cases] [Flag Worship DVD Books] [Apparel and Accessories] [About Us] [Sale Items] [Black Lighting Products] [Gloves] [Tambourines] [Glory Hoops Tabrets Finger rings] [Dance Streamers Ribbon Rods] [Worship Prayer Veils] [Childrens Praise Worship] [Mime Ministry] [Gift Sets]
       World Twirling, Inc.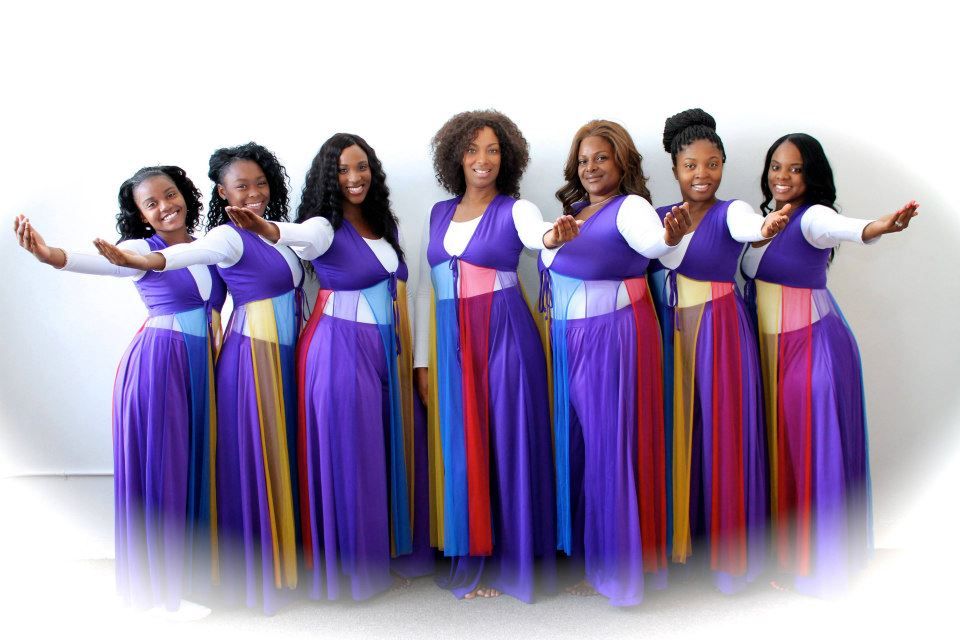 PO Box 8721
     Deerfield Beach, Florida
     33443-8721 USA
Phone: 561-394-9214
Fax: 561-394-6749
E-mail: [email protected]
 
Secure Online Shopping.
SSL Secure Server
Shipping Information
Worship Products Home
Sale Items
About Us
Events
Gloves
Worship Tambourines
Flag DVDs & Books
Flag Baton Cases
Swing Flag Shafts 26, 28 in
Flag Worship Supplies
Praise Dance Supplies
Worship Tabrets
Glory Praise Hoops
Finger Dance Rings
Dance Streamers & Rods
Worship Kite Pole
Praise Dance Hoops
Flag Worship Supplies
Flag shafts
Praise Flags
Metallic Flags
Fire Flags
Swing Wing Flags
Flag Cases
Flag Worship DVDs
Praise Dance Supplies
Streamers & Rods
Kite Pole & Kite
Wing Flags
Tabrets
Glory Hoops
Finger Rings
Tambourines
Mime Gloves
Sale Items Worship Flags for sale
Events
About Us
Worship Flags
Christian Worship Twirl Flag
Site Map
Site Map
Like us on Facebook to get promo updates and coupon codes!
Apparel and Accessories
Color Meanings in the Bible
Swing Flag Shafts 36 inch
Flag Shaft Tubes & Parts
Banner Flag Shafts 46 inch
Super Swing Wing Flag
Angel Wing Flag
Stage Lighting Equipment
Black Light & Products
Worship Prayer Veils
Childrens Praise Worship
Mime Dance Ministry
Mime Ministry
Fog Machines
Instruments & Sound
Dance School "Titul" - Advice to parents
1 .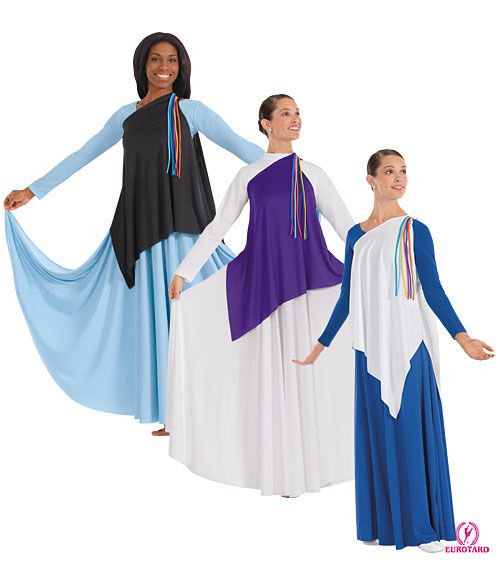 It is harmful if a child is praised for what comes easily to him, for what is given to him by nature itself. Praise not for work, not for effort, but only for the presence of ability does not give anything that would really be necessary for the child for his development. And it can hurt, especially when it is repeated. Repeating praise unnecessarily acts like a drug: the child gets used to it and waits for it. He is imbued with a sense of his superiority over others, and if he is not accustomed to work that realizes his abilities, then he may not take place as a person: egocentrism will completely lock him in on himself, he will go all in anticipation of admiration and praise. Their termination will cause that chronic discomfort from which envy, petty resentment, jealousy of someone else's success, suspicion and other painful attributes of egocentrism, a failed "genius" are born.
2 . It is doubly harmful to praise someone to whom something comes easily, setting him as an example to those who find it difficult, despite their efforts.
Scolding one and praising the other, imposing him as an example to the first, they are opposed to each other. The very fact of an unfair assessment of the effort seriously injures the psyche of the child (and not only the child!). This reduces the motivation to work. And opposition cannot cause a desire to "take an example" from the one who is unfairly praised. On the contrary, it only pushes them apart. Opposition cultivates an unhealthy rivalry that stimulates not diligence at all, but egocentric tendencies. Opposition can cause negativism, the rejection of those activities that do not guarantee success.
3 . It is harmful when people praise too often, unnecessarily and insincerely. This devalues ​​praise, and accustoms to cheap success, and contributes to a thoughtless attitude towards what comes from the elders. Watching children, their elders, you yourself will be able to see other harms of thoughtless praise. muscles are clamped, movements become constrained, the general impression deteriorates sharply.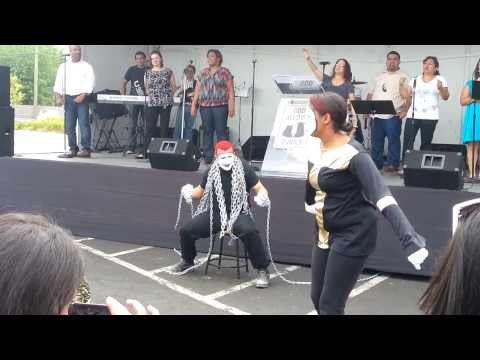 It's pointless for a dancer to talk before the competition, or worse, during the competition, about those moments that he doesn't do well. The body will still give out the result that has already been worked out, and psychologically the child will be tuned in to the desire to correct, self-control increases and, as a result, stiffness and unsatisfactory results.
You need to train in the gym, and perform on the floor with enthusiasm, incendiary and recklessly.
At this age, dancers are still learning to go out in public, to be in the spotlight, if the training process and psychological preparation are properly built, the child becomes more liberated. As a result, he does better, his motivation increases. Further, on such fertile ground, you can build an even more successful training process.
The nature of excitement is a natural process laid down by nature.
Excitement and tension, this is a reaction to a stressful situation, at this time the body goes into a special mode: an increase in the amount of energy that needs to be released begins.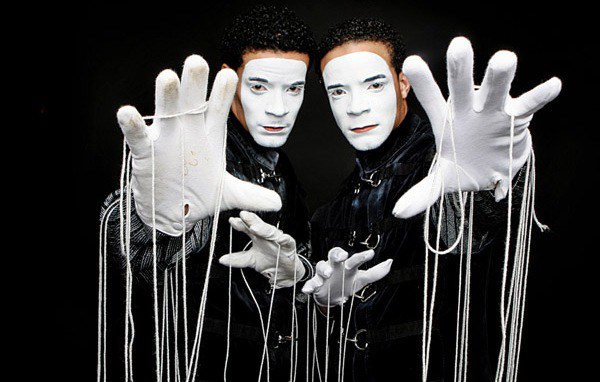 Trying to hold it is like setting off a time bomb, it will still break out, either in the form of a spontaneous release during the performance, and then the movements will be poorly coordinated, abrupt, or the dance will be inexpressive, sluggish, but at the end it will definitely be emotional release, because the body was clamped, then emotions will do their job, and discharge will still occur. What to do to relieve prelaunch excitement?
Do what the body wants to do: jump, scream, clench and unclench fists, hug yourself (Cook Hooks), make faces, but these emotions should not be taken seriously, this is just an exercise to relieve excess tension.
It is important not to frighten children before the performance "I'll punish you if you don't perform well", "I won't love you", "Try not to upset your mother", this only increases children's anxiety. If a child wants to dance, he will do everything possible for himself, for his parents, and for the coach. If they don't, you can't do anything about it.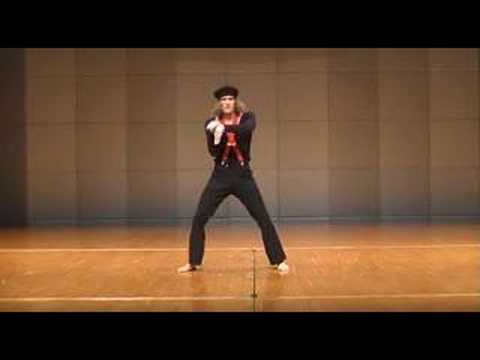 Dance is a team effort: dancer, coach and parents. And the result of the performance is not the result of a child, but a characteristic of general interaction and work. If something does not work out for a child, it means that first of all, you need to work on yourself, your methods, views, values. It is also important to distinguish the behavior of the child from himself. There are no bad children, there are wrong actions, and the child in this regard needs to be corrected, prompted and directed, respecting the personality of the child himself.
Dancing shows all the same features that are characteristic of the learning process. In addition, the child has additional difficulties: this is interaction in a pair and a competitive process that requires the activation of all internal resources: personal, psychological and physical.
If a dancer is motivated only to get a place, then most likely he will lose. For him, the goal is a certain place, which he may not be given, and as a result, disappointment.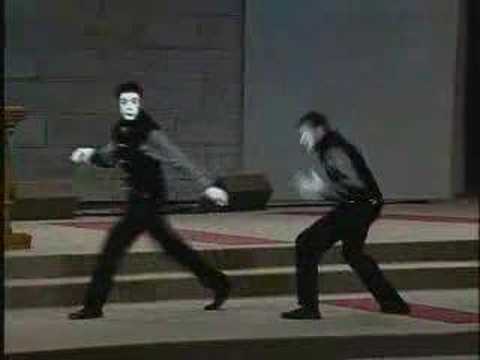 If the goal is to enjoy the process of dancing, from music, from proper interaction in a pair, from free possession of your body, then the result will always be higher than expected. And this can often be seen at tournaments: emotional and liberated children, but with "dirty" technique, go to the next round and bypass dancers with good technique, but without emotional upsurge. And on the floor, where 17 couples are dancing, only bright, energetic dancers are visible.
Thus, one of the most important moments of the psychological mood is a reference not to the result itself, but to the dancer's involvement in the dance.
"Dance is a state of the soul, not the possibilities of your body"
Nick Palmquist:
"Dance is a state of the soul, not the possibilities of your body"
Text — Ekaterina Baeva
Photo — Irina Tuminene
No fixed points would like to thank Diana Vishneva's studio
Context Pro for their help in organizing and conducting the interview.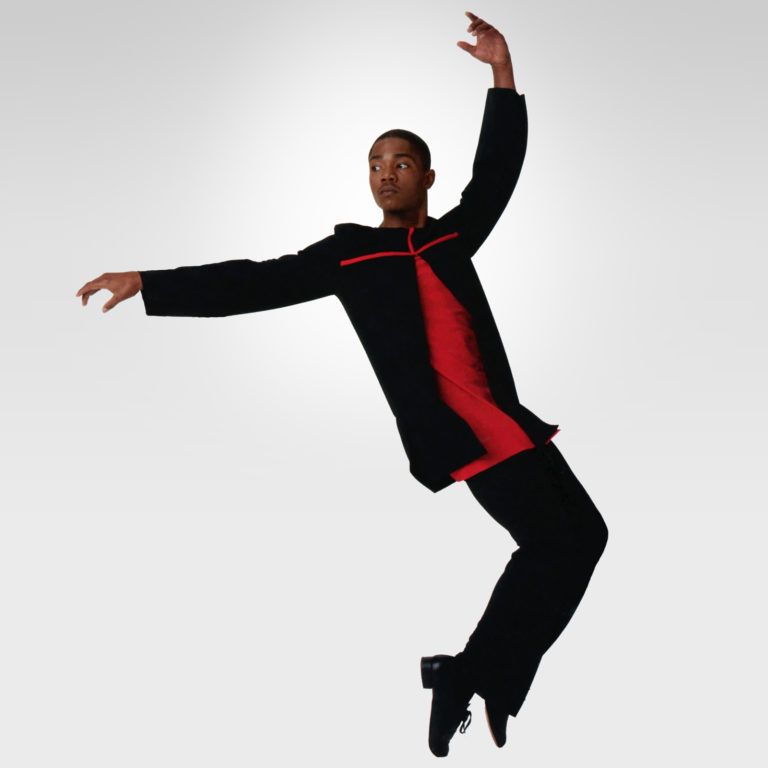 Nick Palmquist is a dancer, choreographer and teacher who teaches commercial jazz at Steps on Broadway, one of the most famous dance schools in New York City. In March, he came to St. Petersburg and gave two master classes at the Context Pro studio. We met with Nick after class to talk about his dancing career, teaching experience and the art of dance.
Nick is tall, eloquent and very charming. Even in an unfamiliar studio, with a new audience, he is both focused and relaxed at the same time. The class begins with a twenty-minute warm-up; when it comes to push-ups and ab exercises, half the class giggles nervously. Then, little by little, they learn an intricate bunch. The teacher is very talented: over and over again he patiently demonstrates the movements, but all the time he reminds that passion is more important than accuracy, you can learn the steps, but not dance them. He has a penetrating eye and polished movements, and while showing the dancers a combination, he closely watches each of them.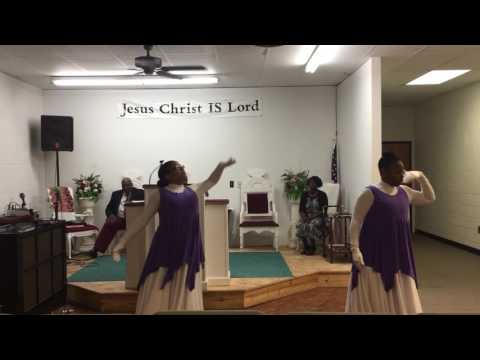 They ask how to feel the movement. "You have to dance like you're trying to take some weight off your shoulders," explains Nick. "You should feel good, really good."
He says that usually dancers are their own harshest critics, berating themselves all the time and, of course, shrugging off praise, but "you have to be the first to believe that you are doing great, otherwise how can you convince others of this? ". It seems that this advice would be useful not only for dancers. Encouraged, the audience perks up, and they get better and better.

Nick grew up in a small town in Missouri, was a very active child and played a variety of "coordination" sports. Having tried both karate and gymnastics, at the age of 10 he began dancing, because "my parents asked me to choose one thing, and it was the perfect combination of movement and music." In addition, his older sister also dances, and she became a kind of example for her brother. In a city of 4,000 people, you don't have much to choose from, and Nick went to jazz and hip-hop clubs "suitable" for boys, where, however, only girls went.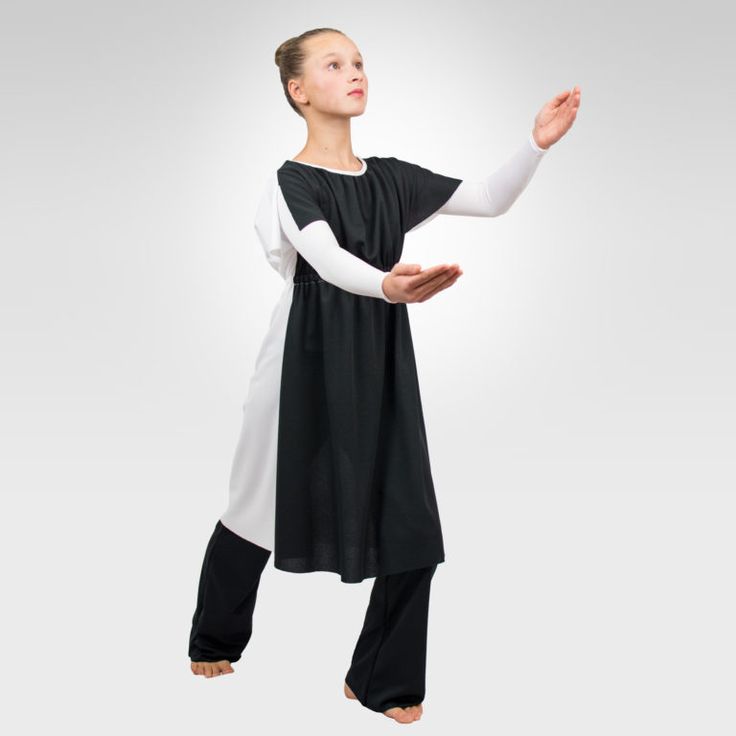 The teachers were also exclusively women. Nick speaks very warmly about them and says that, in spite of everything, they tried very hard to make the boy interested in studying.
Oklahoma City College already had ballet, and jazz, and tap dance, and Nick, laughing, says that he had a real blast here - he enrolled in all classes at once. When asked about the dance idols of his youth, he simply says: "You know, I never had a dream job, just as there was no specific idol from the dance elite. My mom and I, of course, loved Center Stage, I had watched it a thousand times, and it was easy for me to admire these guys because I knew I would never be a classical dancer like them. I did not compare and compare myself with anyone. What really inspired me was the same dancing guys like me, with whom we met at competitions. I remember that I participated in some competitions all the time, traveled all over the country, and met amazing people there. We all loved dance, we could talk about it day and night, and I had two, so to speak, sets of friends: ordinary guys in my hometown and dancers in completely different states of America.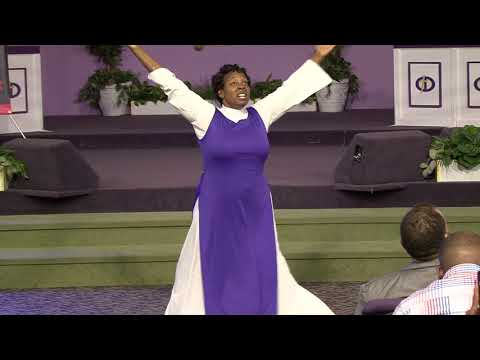 I think that the company of bright creative people who fully share your hobbies, and the constant support of the family are the main factors that shaped me as a dancer.

After graduating from college, Nick moved to New York, the center of the nation's dance scene. He did not have clear plans or goals for the future, and the young dancer, one might say, was lucky: one choreographer saw the portfolio of a guy with the same redhead as himself, and invited him to star in one of the episodes of Saturday Night Live, TV show, watched by all of America. So Nick was gradually recognized in dance circles and invited to participate in other projects - that's why, Nick smiles, my resume is so motley: "When you work in some dance company or theater, they form your repertoire themselves, and you have no choice . When you're self-employed, your experience will be a little more eclectic." New York, Nick thinks, is an ideal place for experiments: today you can always do what you didn't dare to think about yesterday, and it's amazing.
He fondly recalls his experience at American Dance Machine, where they danced Jerome Robbins and other well-known choreographers: "There I learned what dedication to work is and how the dance process works in general, and perhaps it is precisely because of this experience that I enjoy staging dances so much: I love being in studio, surrounded by dancers, and compose something. I like that with my dance I can tell a story - or, on the contrary, not tell anything, and people will still come to see you. I think it's pretty cool."

Which is better, to stage it yourself or to dance someone else's? - Nick thinks for a moment, and then firmly answers: bet. "Actually, it really depends on the choreographer. I love working with craftsmen who clearly know and can explain what they want from you. I may not succeed, but I will try, I will learn and do the impossible - and in the end, my reward will be the satisfied face of the choreographer. It's terrible when you realize that you are dissatisfied, but you don't know why.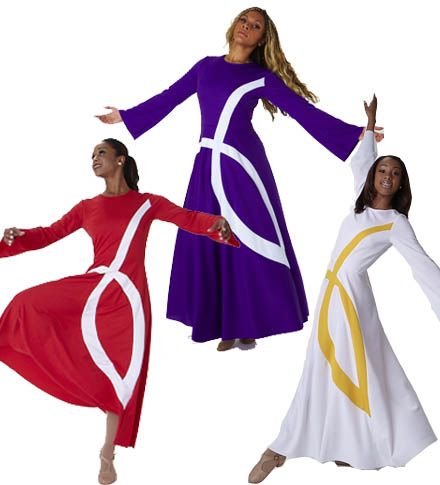 The key to success is constant interaction."
This is probably why Nick himself is so good at building work with his students: when he is not teaching, he, like them, goes to auditions and looks for new dance projects, and with them new sources of inspiration.
He has been teaching on Broadway for a year and a half now and speaks of the school, its staff and students with great respect and enthusiasm. The audience of Steps on Broadway is, as a rule, professional dancers who do not stand still, but want to constantly develop their skills. Nick says that he is extremely grateful to the school administration, who believed in him and invited him to teach even when he was not particularly famous: "I was told: do not look at others. Do not watch how your colleagues conduct classes, do not try to repeat them. Do yours. Let two people come to class, but they will come to you." At first it was like that, but over time the teacher gained confidence in his abilities - and there were noticeably more students.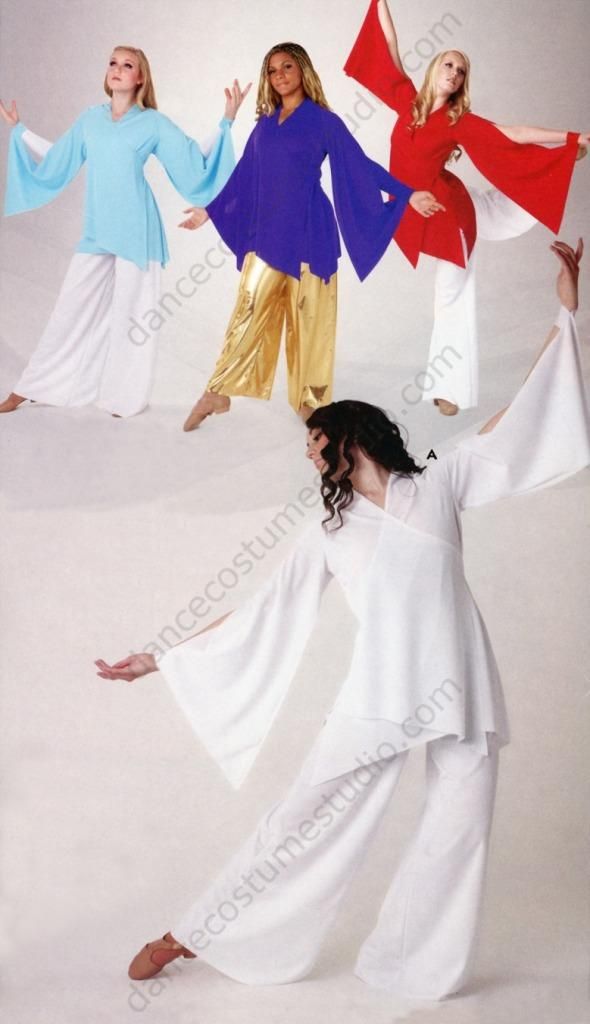 Sometimes someone comes and stands at the end of the hall, doing something of their own based on the material of the lesson, and Nick believes that this is normal: "Sometimes you are ready to squeeze all the juice out of yourself, and sometimes you just need to be in a creative atmosphere, get energized dance. I understand this and never press anyone. If a person is not in the mood, he simply will not be able to dance perfectly, because dance is a state of mind, and not the capabilities of your body. Do you tailor the lesson to the level of the audience? - Well, no, Nick smiles: he is a big fan of order and therefore thinks through each lesson in advance, prepares bundles and combinations. The same combination is danced several times, and then it is replaced by something new. Isn't it a pity to let go? It's a pity - shrugs - but there's nothing to be done, such is the creative process.

The creative process, however, does not stand still: Nick has already staged several dance numbers and two musicals, but he has not yet had the opportunity to do his own projects for the stage in New York.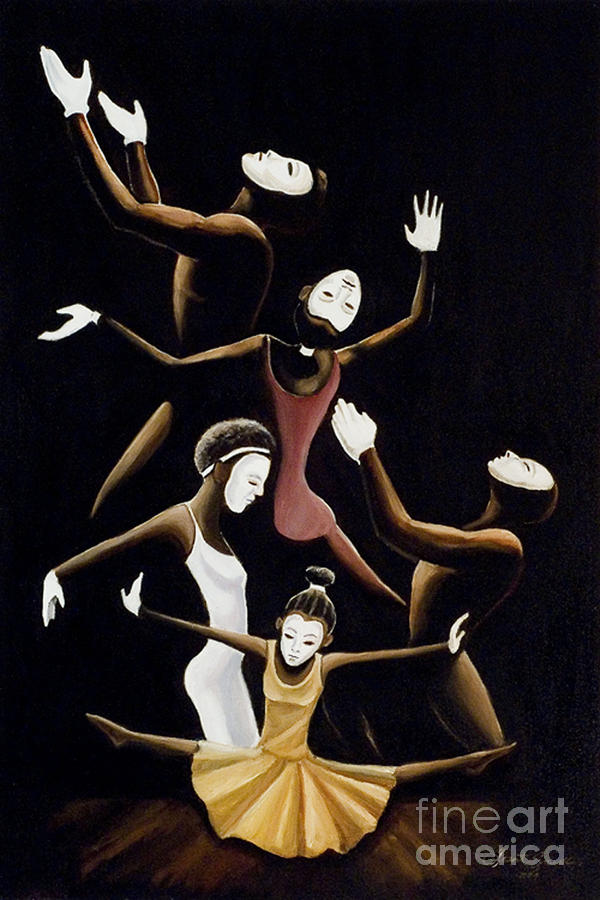 He says that he wants to experience for himself what it is like to sit in the auditorium and watch with bated breath how others dance your work. He experienced a similar excitement preparing a project for a dance video to the music of Florence and the Machine: it was a voluntary, non-commercial project, and it was very exciting and honorable to understand that great dancers in their free time came to participate in it, simply because they like the choreography and idea. It turns out that when you do something primarily for the love of art, the work becomes truly special. "I would love to put on a show on Broadway," admits Nick. - As a viewer, I don't really like just lines and shapes, I prefer stories with a plot. I understand that the ability to relate yourself to the hero of the play is a double-edged sword, but I would still like to show some kind of story in which the viewer could see himself. On the other hand, if someone says "I didn't understand what the performance was about, but I liked it", I will still be satisfied: this will mean that body language helped me to reach the audience.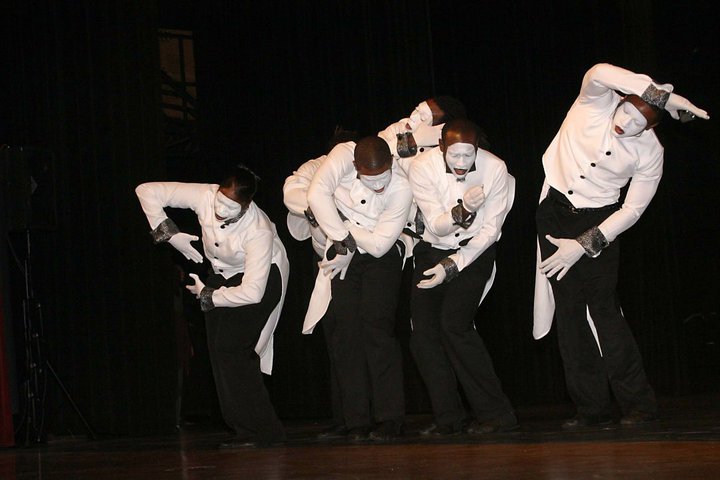 "

Perfectly mastering his own body language, which allows him to perfectly interpret other people's choreography, Nick admits that he prefers to compose: "What I like most is being in the class, discussing with the dancers what should be and how it should be, and talking about music and lyrics. I listen to tons of new music, and when I find a song stuck in my head and constantly spinning in my head, I add it to my special dance playlist. It's a oh-so-long playlist [laughs]. When I listen to music, I pay little attention to the lyrics.
Most of all I remember the melody, and not necessarily the most obvious fragments of it. Even as a child, I was like this: friends teased me that I could not remember a single line from popular songs, but I could sing some strange pieces of melody. And these are the snippets of melodies that inspire me to dance." Nick shares his creations with subscribers on Instagram: "I have a rather complicated attitude towards the ubiquity of social networks: I don't really understand yet whether it's good or bad, it's another matter that this is absolutely inevitable in the modern world.
But I definitely love that the videos on my blog inspire others to go and dance." Commercial jazz, explains Nick, is a dance that should be watched through a lens, as if it was filmed and shown on TV like a commercial, hence the name [commercial - "advertising on TV", approx. ed.] . TV commercials are always shot with a certain audience in mind, but during the broadcast, other viewers also watch it, and the creators' task is to make sure that the commercial attracts everyone's attention. "People who are far from the world of dance often leave comments to me. What you do seems so easy and simple, they say, I think I can do it too! This is the trick - to make the complex look simple. And I want people to try. I always say go and dance. Go to the theatre. A live performance is an incomparable experience, and the audience in Russia, who often go to the ballet in the theater, I think they will understand me like no other."

The main piece of advice that Nick could give to dancers is to really love what you do.