How to pick your first dance wedding song
Tips for Picking a First Dance Song
Choosing a first dance song seems like it should be one of the easiest wedding-planning decisions. But once couples realize how many great options are out there, the pressure can start to mount. After all, whichever song you pick will be the one that you define as "yours" for the rest of your lives together. 
But don't worry! With the help of real brides, we've compiled a few guidelines to ensure that your tune is worth replaying in 50 years. 
1. Find A Common Musical Interest
Sometimes, opposites really do attract, so it's possible that you and your fiancé don't share the same taste in music. Narrow down the selection by focusing on one genre you both do like.
Jenna Guarneri began her search for the perfect wedding song by identifying a shared interest with her then-fiancé — country music. After listening to various country albums, she heard a Lady Antebellum duet ("When You Got a Good Thing") on the radio that encompassed everything she had been searching for.
"I played it for my husband afterward, and he had never heard of it either," says Guarneri. "He loved it just as much as I did and said that it was definitely 'the one!'"

Jenna and her husband bonded over their love of country music by sharing their first dance  as husband and wife to Lady Antebellum's "When You Got a Good Thing."
Photo courtesy of Jenna Guarneri
Worried that the song you're thinking of using isn't typically associated with weddings? You're not alone. Carolyn DeWitt and her husband were initially skeptical about whether Diana Krall's jazz tunes would work for a first dance (she's their favorite artist). Then, they found a Tony Bennett collaboration she had done that fit all of their wedding-song needs. "Using the Internet is a great way to find more obscure songs and artist collaborations when the band or artist's standard music isn't a good fit," says DeWitt.
"Diana Krall and her music was the soundtrack to our courtship.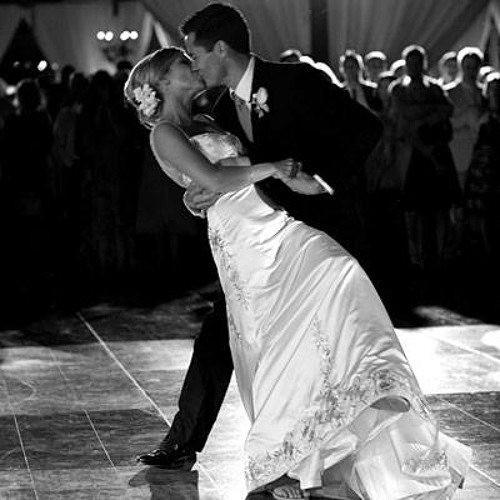 Finding a song of hers that was so optimistic for a wedding dance was just the perfect choice."

A romantic first dance moment between Carolyn and her husband. 
Photo courtesy of Carolyn Dewitt
2. Look For Lyrics That Speak To Your Relationship Together
Finding a set of lyrics that tell your story is the difference between a sweet love song and your love song. Were you friends before you started dating? Did you spend a long time struggling with a long-distance relationship? Did you meet each other later in life with kids and a previous marriage already under your belt? Whatever your story is, there's a song that speaks to it from both ends of the spectrum. 
Emily Kleck chose UB40's rendition of "Can't Help Falling in Love" to commemorate the unexpected turns that led to her marriage. "Our first date after we met was a little rocky," she says. "And we just joked and gave each other crap the entire time."
You see, Kleck had planned to take a job in another part of Oregon, so she wasn't expecting anything more than a fling with her now-husband, Jared.
Obviously, things panned out a little differently than she expected (for the better!). They found a way to make their long-distance relationship work, and after a year-and-a-half of happily dating, Jared proposed. 
"I think a lot of people were surprised, thinking it was too soon ('fools rush in...') but we are so happy," says Kleck. "When I heard 'Can't Help Falling in Love,' I teared up and immediately thought, this is our song."

Jared and Emily Kleck were starry-eyed as they danced to UB40's "Can't Help Falling in Love."
Photo Credit: Mike Sidney Photography
Laura Anderson, whose happily-ever-after also caught her by surprise, chose Adele's "Make You Feel My Love" to represent her journey with her husband. Having turned him down a total of 11 times before agreeing to their first date, they found humor and nostalgia in the line 'I know you haven't made your mind up yet.'
"[The song] is a little nod to us," says Anderson.
"Who we were when we first met, what we are now, and what we promise to be."
3. Pick a Beat You Can Dance To
You don't need to hire a choreographer or ballroom dance instructor, but you do need to make sure you feel comfortable dancing to the song you chose. If you have your heart set on certain lyrics but wish the song had a different rhythm, ask your band or DJ if they can prepare a customized rendition of the song for your wedding.
Yolanda Muckle first heard the song "Truly Madly Deeply" by Savage Garden during her engagement. Once she heard the words, she knew it would be perfect. Luckily, her husband Craig agreed. "It was definitely the right choice," he says. "We planned to dance a rumba and simply asked the band to play it slightly faster than it was recorded so the dance wouldn't be too hard to perform."

Craig and Yolanda Muckle danced a rumba to Savage Garden's "Truly Madly Deeply." 
Photo courtesy of Craig and Yolanda Muckle
Karol Markowicz can relate to the Muckles' beat conundrum.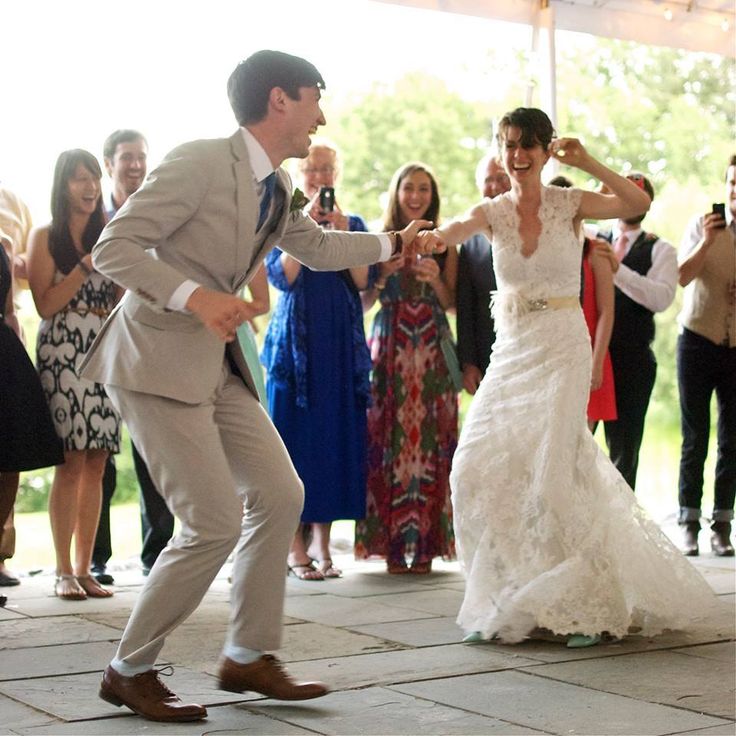 She originally asked a talented friend to recreate Buju Banton's "Love Sponge," a song that was special to her and her husband, before switching to "First Day of My Life" by Bright Eyes at the last minute. She and her husband had a change of heart after "testing" the new song, as well as two others, on the night before their wedding. The pair had taken one dance class which, ironically, was the cause of their difficulty.
"While we had always been able to hold and sway with the best of them, we suddenly found ourselves concentrating on some kind of box step with a dip at the end," Markowicz explains. "We gave up on that and went back to just being us, two people who have danced together a million times over their 11 years of friendship and knew how to do it. No box step necessary, but maybe we'll keep the dip."

Karol and her husband shared their first dance to "First Day of My Life" by Bright Eyes.
Photo courtesy of Karol Markowicz
4. Don't Be Afraid To Be Unconventional
We love a sweet old-fashioned slow dance, but if shuffling along to the likes of Celine Dion just isn't your style, then choose something a little more upbeat, like bride Emily Worden did.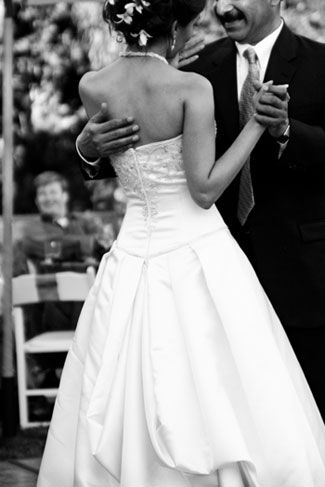 This is a great opportunity to express yourself and your relationship with the love of your life.
"Neither one of us wanted to stand in the middle of the dance floor while people stared at us for three to four minutes," says Worden. "So we thought, 'Let's choose a really cheesy song for the opening number, play it for 30 or 40 seconds so people think we're really serious, then break into our master mix.'" Watch Emily's daring first dance with her husband: 
Deciding whether to go the traditional or funky route all depends on what you feel connected to as a couple. Bridal designer Liz Fields opted out of a classic first dance song at her wedding because it would have seemed "forced and insincere." Instead, the couple chose "I'd Rather Be With You" by Bootsy Collins. "We really wanted our wedding to feel 'real,' and our first dance song's beat, lyrics and personality matched us and made us feel like ourselves," she says.
At the most dramatic point in the song, Fields and her husband put on a skit to entertain their guests. "I pushed him away and we walked to opposite ends of the dance floor, where there was a shot of tequila waiting for us. We each took a shot, he ripped his jacket off and aggressively 'got me back,'" she recalls. Gimmicks and alcohol aside, you can take a cue from Fields and ask all of the other guests to join you at the end of the dance to make it more fun. It might also add some sentiment to have friends and loved ones be a part of this special moment. 

Liz Fields and her husband performed a humorous skit to the Bootsy Collins song, "I'd Rather Be With You."
Photo courtesy of Liz Fields
Above all, keep in mind that if you and your hubby have a personal connection to a particular song, your guests will feel the love that you radiate on the dance floor, even if it's not a "typical" wedding tune. After surviving a bad car accident with her fiancé, bride-to-be Marissa MacDonald has chosen "We Are the Champions" by Queen to represent all of the obstacles they've overcome, including postponing the wedding a number of times because of her poor health.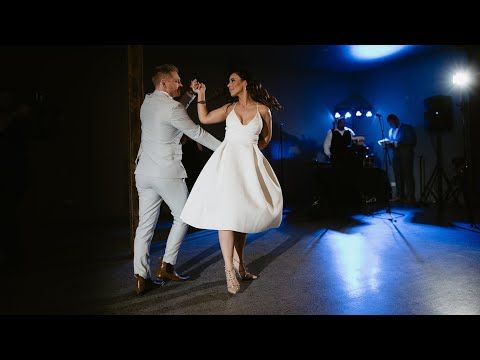 "Once we've [finally] walked down the aisle and vowed, in front of all of our loved ones, to love each other 'til death do us part, we intend to celebrate our great feat with one of our favorite songs," she says. "After all my fiancé and I have been through together, 'We Are the Champions' and we're one heck of a team." 
—Alyson Kaufman
How to Pick a First Dance Song
Wedding Songs & Music
Let us help you take some of the stress out of figuring out how to pick a first dance song, so you can focus on the fun.
Lauren Rodrigue
DJ Jay ENT
I bet if I said, "Name a first dance song you've heard at a wedding," everyone reading this would say one of the same two, maybe three songs. It's not necessarily a bad thing that people tend to gravitate toward the same few songs for their wedding day first dance songs—after all, they're popular songs for a reason, and it's easier to imagine your first dance to a particular song when you've seen someone dancing to it beautifully at a wedding already.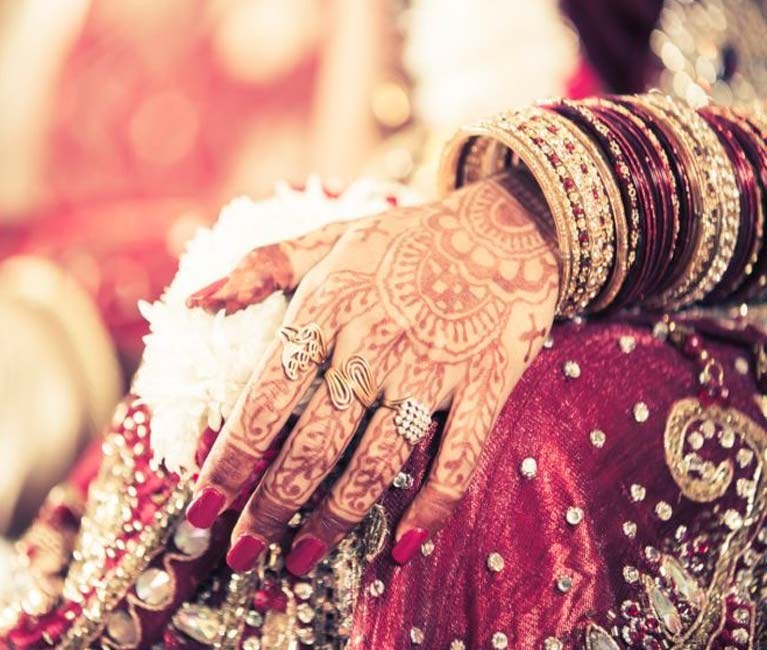 But if you really want your wedding to stand out, be more creative when it comes to how to pick a first dance song. Here are our tips for how to pick a first dance song that'll help your (and your partner's) individuality shine through.
How long should your first dance song be?
When it comes to how to pick a first dance song, first things first: You'll want to learn what actually makes a good first dance song. Probably one of the biggest indicators of a great first dance song is its length. A song that's too long may bore your guests (they'll be eager to eat and hit the dance floor themselves), but you don't want a tune that's too short either—your photographer won't have time to get enough photos of this special moment. The sweet spot? Around three minutes is the sweet spot, but your song should definitely be longer than a minute and less than four. You'll also want to find a tune that's not too fast, nor too slow, is easy and enjoyable to dance to, and features appropriate lyrics (sorry, "I'll Make Love to You").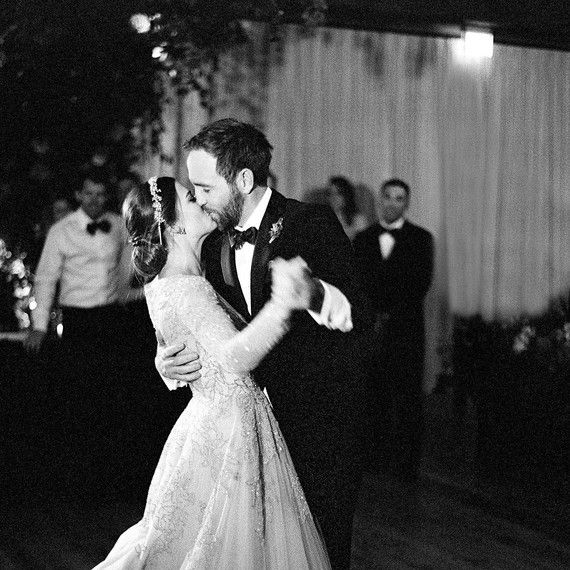 Listen to more music together.
While there may be songs that have special significance to you and your partner, there may be lesser-known tunes that are actually good candidates for your first dance song. If you don't already spend a lot of time listening to music together, try to jump on Spotify, Apple Music, YouTube Music, or another music streaming service more often in during your time together. Whether it's while cooking dinner, going on walks, during car rides, or just hanging out on the couch, keep the music playing! Create radio stations based on your favorite music styles or artist so you know you'll hear tunes you generally like. The more opportunities you and your partner give yourselves to listen to music, the more likely you'll find the perfect first dance song.   
Consider covers.
You can totally play that song as your first dance track and make it feel one of a kind at the same time by digging around online for a cover.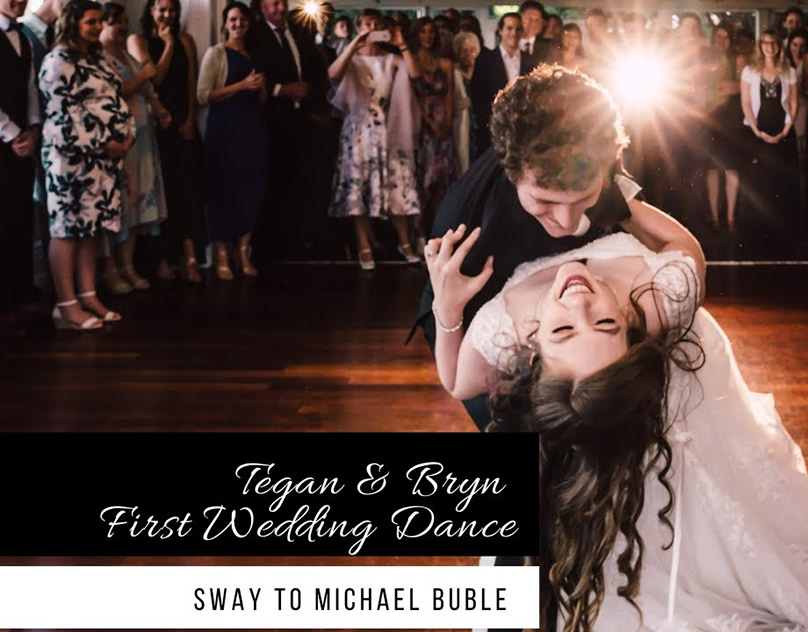 Most hit songs have dozens of covers (usually with romantic singer-songwriter vibes) available on Spotify or Soundcloud, all of which can help make an old-standby first dance song feel fresh. Alternatively, if there's a faster-paced song you and your partner love (say, a Drake song), you'll likely be able to find a slower-paced, acoustic cover of that that feels more appropriate for your first dance and would totally surprise and delight guests.
Go back in time.
Wondering how to pick a first dance song? Don't limit your search to only current songs. That's a surefire way to choose something that's overused. Instead, spend a few hours listening to curated Spotify playlists from the 50s, 60s, 70s and 80s. These years cranked out classics for a reason! And choosing a song that's been around for decades and has some gravitas will add a lovely bit of timelessness to your first dance—you can't get that from the one-hit wonder pop stars of today! (No offense, Chainsmokers.
)
Ask around.
Yes, figuring out how to choose a first dance song is a super-personal decision that should only be made by you and your dance (and life) partner—so back off, nosy mother-in-law! But you should still feel free to get inspiration from family, friends, the Internet—whatever! The same way you found your favorite song by that indie band in college thanks to a suggestion by your musically inclined friend, you can unearth a very cool and unique first dance song just by picking the brains of people you love who happen to have great taste. Especially consider asking friends who've been married for a while—it's a totally true (and sometimes annoying) phenomenon that after a person's wedding concludes is exactly when they discover all the very best wedding songs they wish they'd used. Their loss, your gain. 
Check out instrumentals.
The coolest idea I've ever heard for a wedding song is a couple using the Jurassic Park theme song as their processional—but it was an absolutely elegant cover done by a live violinist.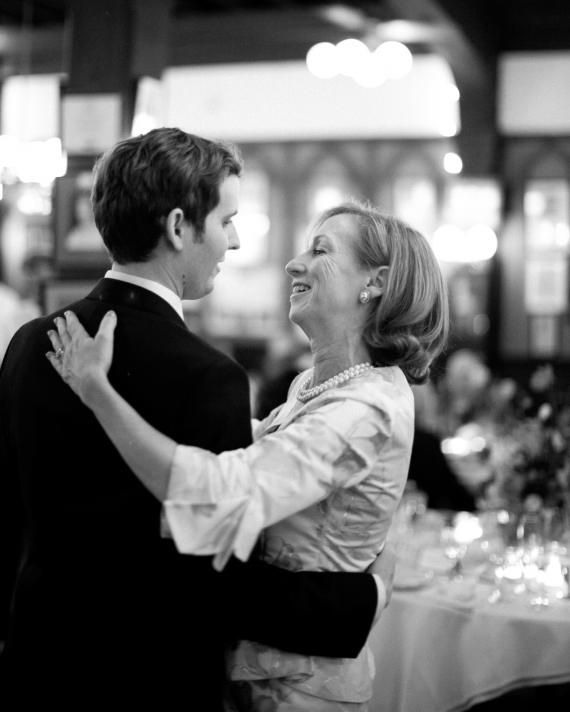 You might have not even known it was the Jurassic Park theme song, which is fine—but the couple got to represent their love for a great flick, without making an important moment at their wedding feel a little bit silly by using a movie theme song. Think about books or movies you and your partner love (Harry Potter, anyone?) and consider hiring a band to create an elegant, instrumental version of a song from that source material that will bring even more meaning and personality to your first dance. Or, consider asking your band to cover a pop song using only instruments, which can class-up a song that otherwise might be inappropriate for the event. 
Ask a talented friend to perform.
For a first dance you'll really treasure and an easy way to figure out how to choose a first dance song, consider asking a musical family member or friend to play your song for you. It's a surefire way to make your first dance ultra-unique and irreplaceable, with a side bonus of giving your guests something else to look at as you dance (in case having all eyes on you for three and a half minutes gives you serious anxiety).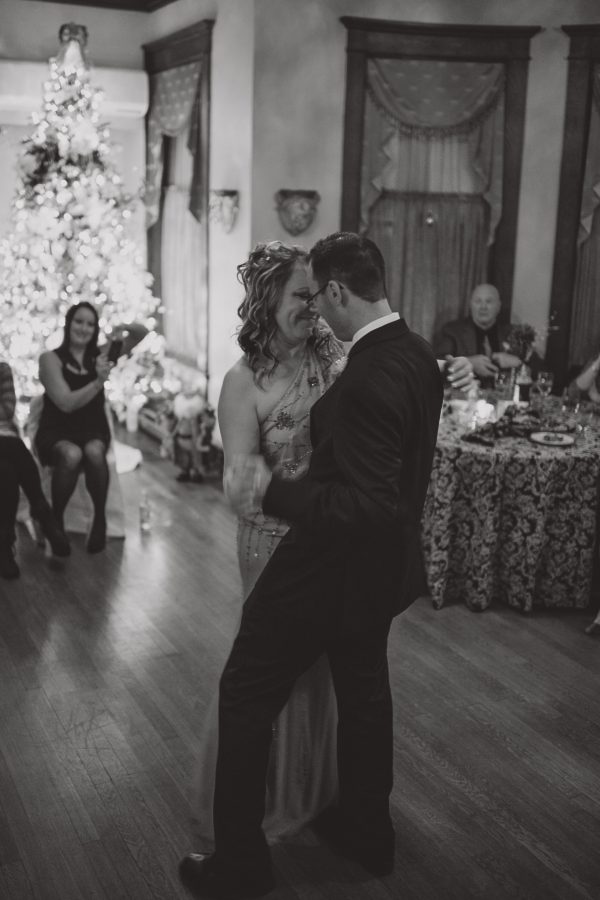 It's also a great and creative way to involve someone who's important to you in your wedding—when maid of honor or ceremony reader just won't do. If you're going to do this, be sure to work closely with the musician to make sure the song you've chosen is a style they feel comfortable playing, and to make sure they have all the infrastructure they need to do the job well. This will likely be as big a deal for them as it is for you, and they'll want to make sure they pull it off perfectly!
Try 'em out.
Picking a first dance song isn't necessarily as simple as just listening to a song and saying "that's our song" (though if that approach works for you, great!). You may want to try out a few different tunes before deciding on "the one" (just like partners, amirite?). So narrow the picks down to a couple of potentials and try cutting a rug to each of them to see which one feels right. Yes, it may seem a little silly and awkward, but you'll be glad you did a test run, though taking dance lessons would be even better.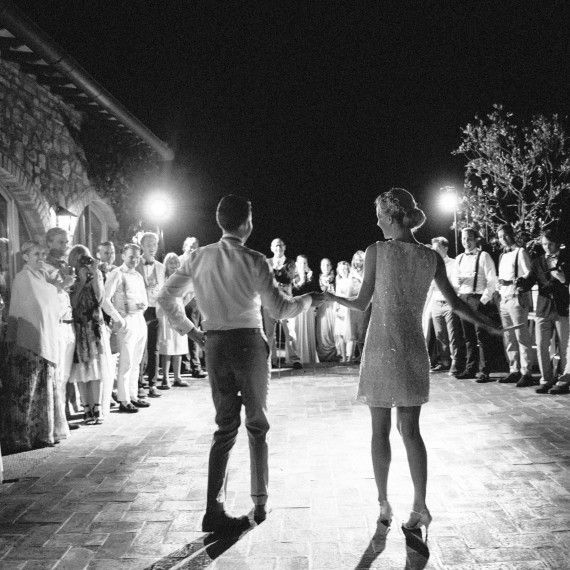 How to choose music for the first dance
How to choose a song and dance for a wedding.
Careful wedding planning requires attention to detail. Every stroke, every detail is subject to careful planning and analysis. The key moment of the wedding celebration is the dance of the bride and groom. Difficulties often arise here: what style to choose, what composition will sound, and at what point in the evening will the bride and groom start dancing? We will try to answer all these questions.
Let's start, of course, with the composition. Many couples have "their own song", the one that sounded on the first date or was the background in some significant event for lovers, but what if this piece of music does not fit the style of the wedding evening or the lovers generally disagree about which song is "ours"? Rich experience in organizing wedding events tells us that in this case, you should choose a neutral melody that suits the rhythm and content of both partners.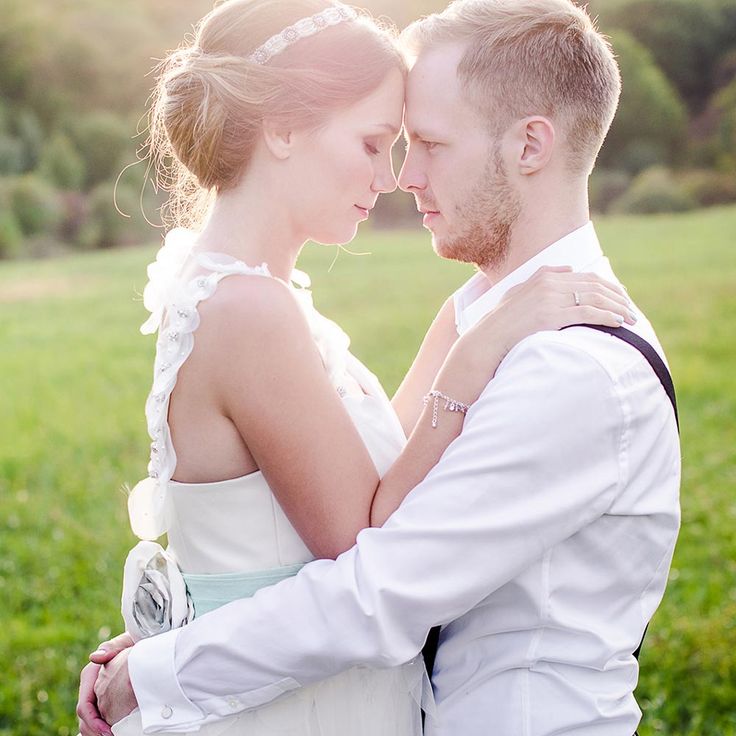 And here we move on to the next stage, namely the outfit of the bride and the style of the wedding celebration. It is clear that in a classic white floor-length dress, the bride is unlikely to perform an incendiary twist or jump-style. Of course, you can try, and this will definitely amuse the guests, but the chances of not getting tangled in the hem, not tearing the petticoat or not falling are very small. And aggressive hip-hop, for example, is hardly suitable for a boho or rustic wedding, although such cases have also happened in our practice. In any case, most couples first choose the music and only then choose a dance that matches the composition. We advise you to start with a dance, and choose a song for it.
So, three basic conditions for choosing a composition:
Wedding style, banquet hall design
Groom and bride outfit
Physical training for newlyweds
003
Now let's talk about the styles of wedding dance popular in recent years and the musical accompaniment to it:
Waltz.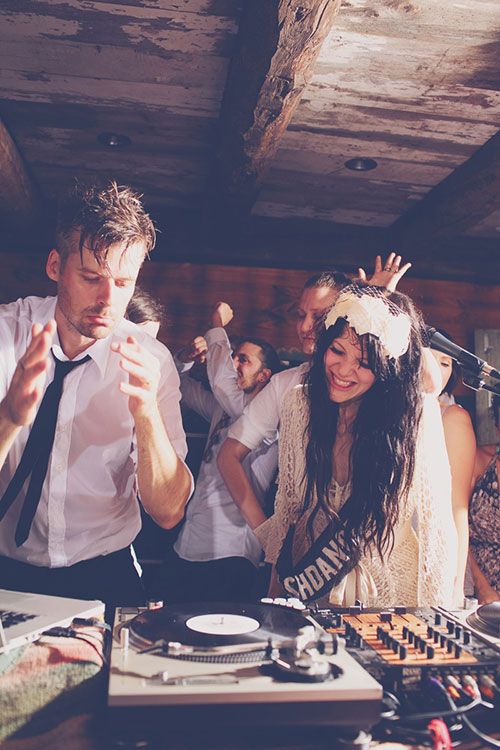 Ideal for a wedding in classic Empire or Art Deco interiors. The classic waltz is danced in three quarters, with such a frequency the dance is very easy to learn and is suitable for a classic floor-length wedding dress. In the classical waltz, the dancers hardly bend their knees, which creates the effect as if the bride is spinning without touching the ground. If you want to add energy and drive, then choose the Viennese waltz, it dances faster and includes more elements. In any case, the waltz rightfully remains the leader of the wedding dance, and waltz music is the best arrangement for the dance of the young. Ideal compositions for a waltz:
Waltz of the Flowers - ballet "The Nutcracker", composer P.I. Chaikovsky. For a summer wedding
Snowstorm - composer G. Sviridov. For a winter wedding.
Mendelssohn's Wedding Waltz, arranged by Clauss Hallen. A very atmospheric composition that gives the classics new meanings.
Viennese waltz - composer Johann Strauss. A more dynamic version of the classic waltz, you will have to practice.
Under the sky of Paris - French accordion.
There are also a number of Russian performers with songs in waltz rhythms and romantic texts: Evgeny Martynov, Ruslan Mark, Mikhail Mikhailov. And foreign artists: Francois Feldman with the track Les Valses De Vienn, Sting with the composition Until, Francois Feldman and his legendary Les Valses De Vienn.
Latino. Combining freedom and drive with classical elements of ballroom dance, Latin American rhythms are increasingly gaining popularity among newlyweds. And opens the list of solar gestures, passionate Tango. Easy-to-perform forms of tango have long been adapted by choreographers for amateurs, and it will not be difficult for a couple in love to learn this dance. But believe me, your work will not be in vain, the WOW effect of tango surpasses all other dances. The movements there are expressive, so it is better for the bride to prepare a lightweight outfit, but there will be no problems with a long dress, it can be anything.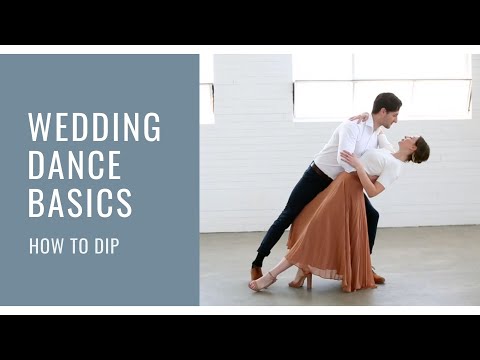 Ideal compositions for wedding tango:
Tango Amore - composer Edvin Marton. Classical tango at medium tempo.
Assassin's is a composition by Jeff Strainberg from the movie Mr. and Mrs. Smith.
Bust Your Windows by Jasmine Sullivan. Modern presentation with daring female vocals.
Libertango - by Joseph Lendway. It features an accelerated tempo with a change of rhythms.
Bachata and Rumba. Quite a bold move, the dance contains many provocative movements and will require the bride to have a cropped wardrobe. The dances are bold and sexy, but not romantic. Top Compositions:
Perdida - wedding bachata
Prince Royce - Stand By Me
Mohombi and elvis crespo bachata heightz
Charleston, twist, foxtrot, swing (boogie-woogie) and other dances of the first half of the 20th century. These dances are high tempo, complex choreography and require careful selection of musical compositions, however, retro is now in vogue and more and more couples are choosing these styles for their wedding dance.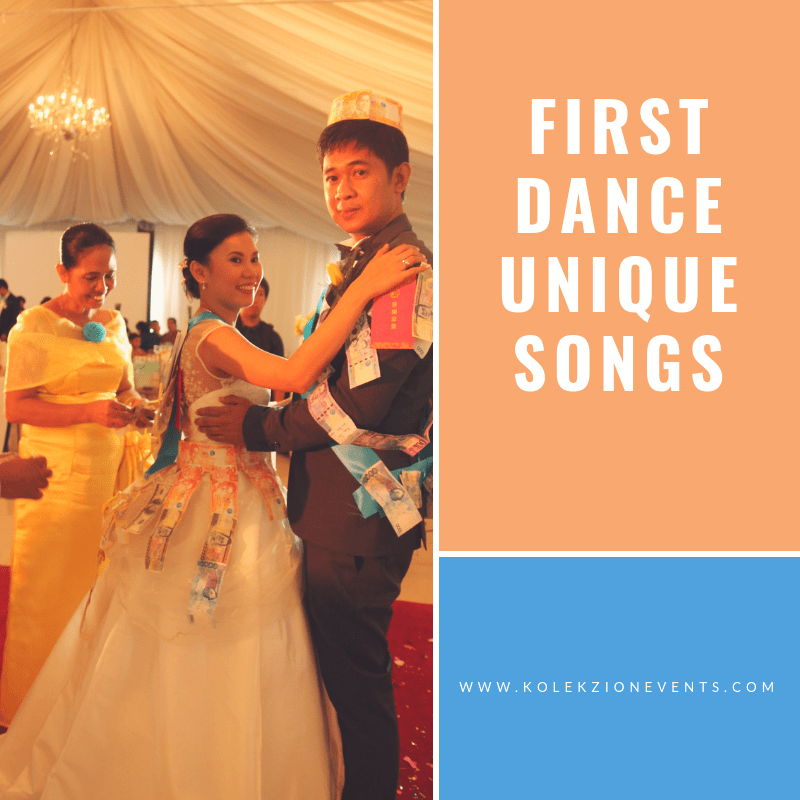 For Charleston and Foxtrot, songs by Frank Sinatra are perfect, and boogie-woogie by Albert Ammons. The best compositions for an energetic jazz couple will be:
Ballroom Dance Orchestra – Love Walked In. Slow Foxtrot.
Charleston Project - Mr. Charleston. Classic Charleston.
Elvis Presley - Lawdy Miss Clawdy. Boogie woogie from the rock and roll rabbit.
Twista – Still on Top
Contemporary dances. A variety of modern dance styles, from artistic contemporary to acrobatic breakdance, allow you to create your own, unique choreography for the song chosen by the newlyweds. Of course, the ideal option would be to involve a professional choreographer tutor and thorough training, but many couples create their own unique dance, composing simple movements from different styles into a single composition. Below we present the TOP Russian and foreign wedding dance songs that are always popular at wedding events in 2021:
Russian and foreign songs for newlyweds dance
Foreign songs
John Legend song All of Me
Elton John Your Song
Christina Perri song A thousand years
The Righteous Brothers song Unchained melody
Robbie Williams song Angels
Michael Bolton song All for love
Elvis Presley song Can't Help Falling in Love
Russian songs
Polina Gagarina "Winter"
Hanna "Status in Love"
Max Fadeev and Nargiz "We are together"
Liza Evans Falling Stars
Nepara "I'll give you half the world"
Tina Kornet "My love"
V. Bykov "My Beloved"
Anton Makarsky "Eternal Love"
30 wedding dance songs: choose "your"
Wedding dance music must be perfect! Such that even after 10 years, having accidentally heard this very melody, feel a thrill in the chest and tingling in the fingertips. How to choose it, we will tell in this article. YesYes conducted a survey among brides and guests, and prepared a rating of the most beautiful wedding songs. No need to thank! We just decided to save your time and nerves so that you can focus on the main thing.
How to choose music for the first wedding dance?
The most suitable option is "your" song. Perhaps you have a melody associated with a special event or some happy day. Believe me, such a song definitely exists! It takes your breath away and your heart jumps out of your chest. It will inspire you and help you overcome your anxiety. The performance will give pleasure and make the guests admire.
Remember: not only the song is important, but also who will perform it! In our Catalog you can choose the best musicians and DJs for your wedding.
By the way, there is no need to make strict demands on yourself. The first dance of the bride and groom is always beautiful, in any interpretation! Nobody expects professional performance from you.
If you still can't choose one tune, here are some tips from YesYes wedding experts.
1 First, answer the question: how do you want to dance - slow or fast? Today it is not necessary to learn the waltz. You can surprise guests with an energetic track and incendiary movements. If this approach appeals to your relationship, why not? Choose the music that you feel comfortable with.
2 The optimal time for the wedding dance is 3-4 minutes. This is enough to show the emotions that overwhelm you, but at the same time save strength to continue the holiday. Wedding music has to fit into these time frames.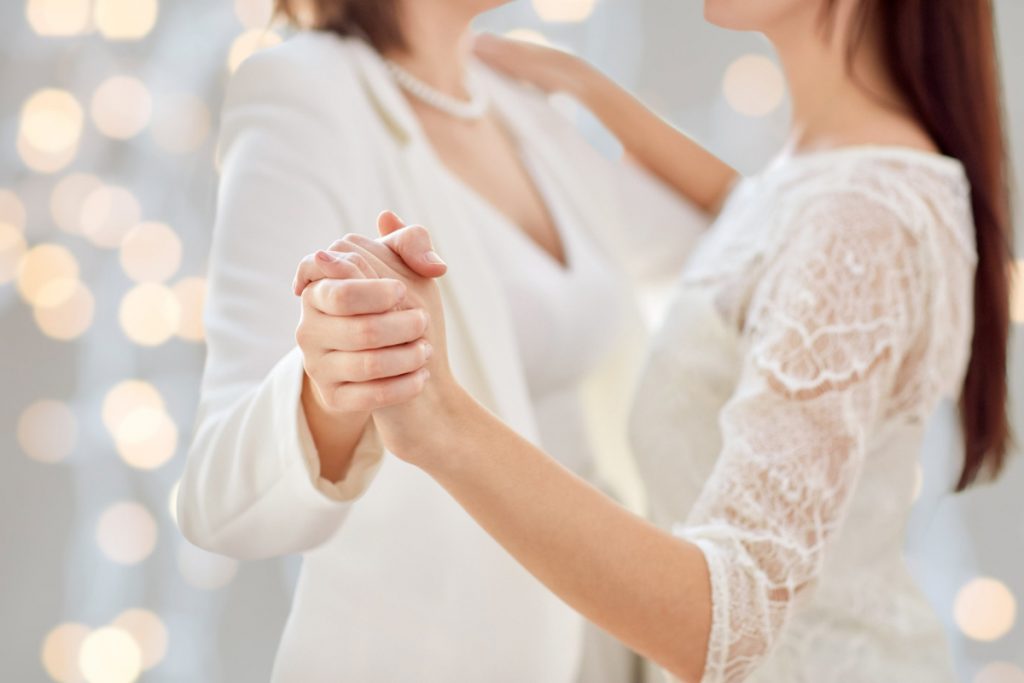 It will be ugly if it breaks off at the most interesting place or if it is not enough to beautifully complete your dance show.
3 If musicians will work at the wedding, ask them to play the chosen option in advance and rehearse if possible. Live performance is different from what we are used to hearing on the radio, in the car or on our favorite headphones. Firstly, you may not like the instrumental version of the song, and secondly, it can break the rhythm.
4 Some couples customize the music to match the style of the wedding and even the format of the entertainment program. Whether this is the correct approach is debatable. Perfection in everything is, of course, great. But it is even more important that the pursuit of ideality does not cause the loss of individuality. If you like a song, you need to dance, and not think about any limits or troubles.
5 And the last thing is words. They must be relevant.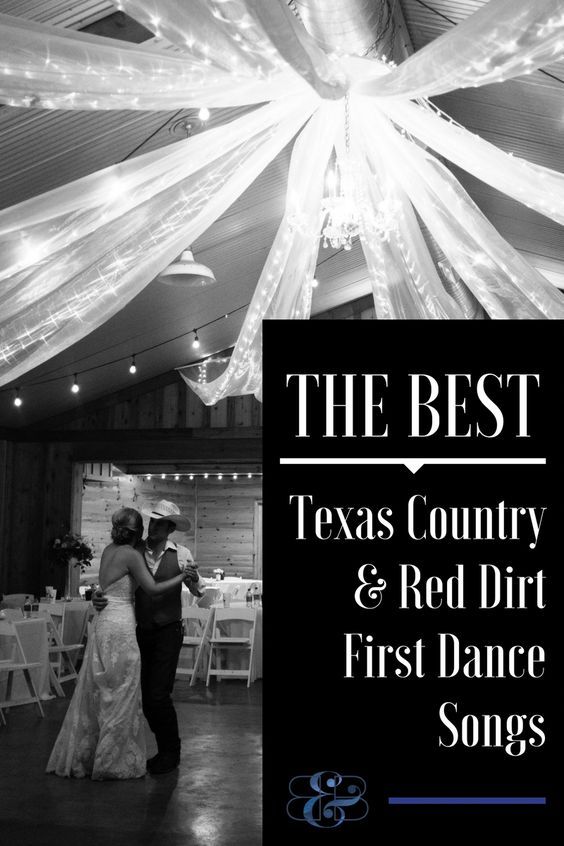 Be sure to read the lyrics in full before approving the song for the wedding dance. This is especially true for foreign compositions. After all, for example, the popular and very, very beautiful song Whitney Houston - I Will Always Love You is not at all suitable for this role, since we are talking about parting: the girl loves, but leaves, realizing that she is not the one he needs .. .
Therefore, so that you do not have to proofread the lyrics of each song, we have done it for you! And we made a list of cool, very romantic, soulful songs that give everyone goosebumps!
But music is needed not only during your first dance. For your exit to the altar, incendiary dances and just a background during dinner, you need musical accompaniment - look for our selection of music for any occasion in this article .
YesYes's Best Wedding Dance Songs
YesYes knows what kind of music is in your head :) So, you don't have to "wool" the Internet up and down.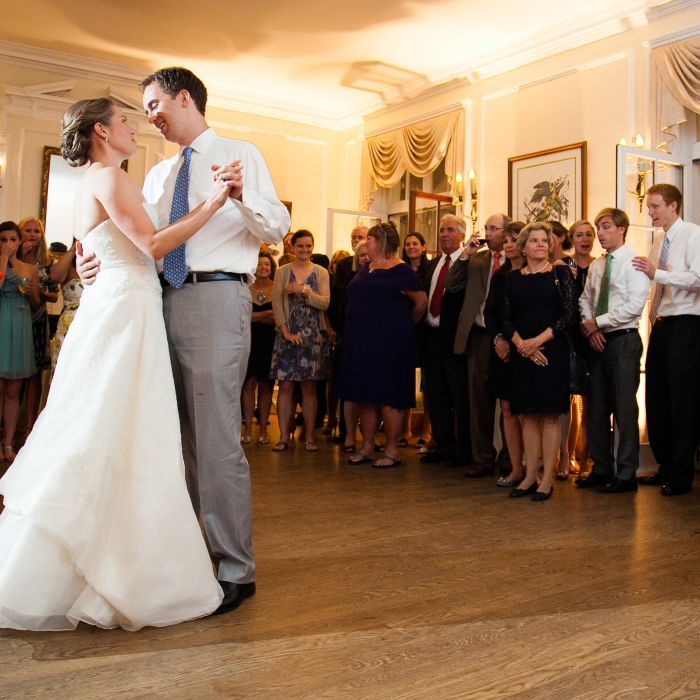 Set aside one evening to listen to the tracks from our rating in a relaxed atmosphere. And don't forget to leave a comment which one you liked the most.
30. Robbie Williams – Feel
You don't need to know English to appreciate this composition - Robbie Williams' voice will explain everything without words!
29. Julie Zenatti & Patrick Fiori – Ces Diamants La (Notre-Dame de Paris)
Waltzing to such a masterpiece is a real pleasure. Unless, of course, you like the waltz :)
28. David Bisbal – Mi Amor
An incredibly beautiful composition about pure, unearthly love: a morning together is everything you can dream of.
27. Dave Koz - I believe - instrumental
A heartfelt melody that will make for a gentle and sensual dance!
26.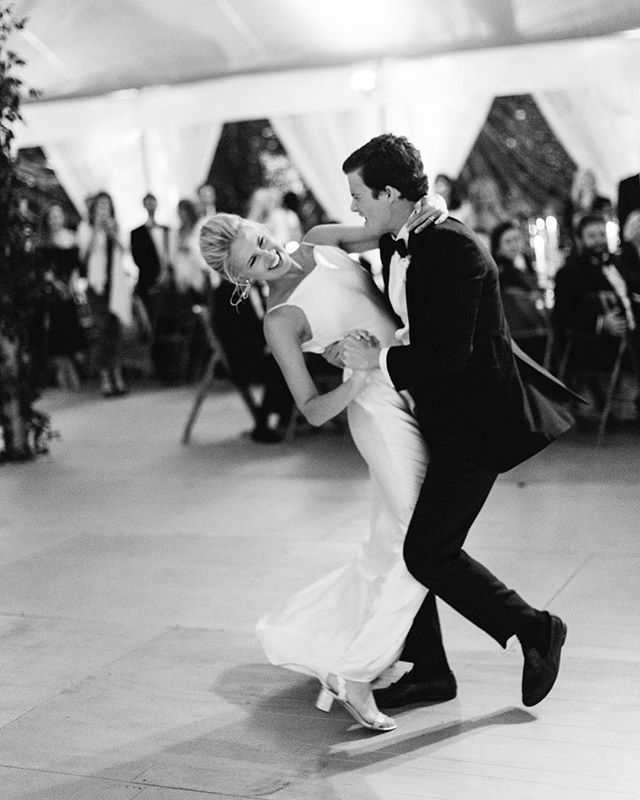 Enrique Iglesias & Withney Houston – Could I Have This Kiss Forever
The passion and tenderness sung in the song will be the perfect basis for a beautiful dance show.
25 . Toni Braxton - Spanish Guitar
A beautiful song by one of the most romantic singers in the world has long become an anthem of sincere love.
24. Lionel Richie - How Long
Every bride dreams of such a reverent declaration of love.
23. Queen - You're My Best Friend
A dynamic hit that will become a real decoration of your wedding! Do you think friendship can become the basis of a strong and happy family?
22. Frank Sinatra - Fly Me to the Moon
The perfect composition to "fly to the moon", fill your heart with beautiful music and dance an amazing wedding dance!
21.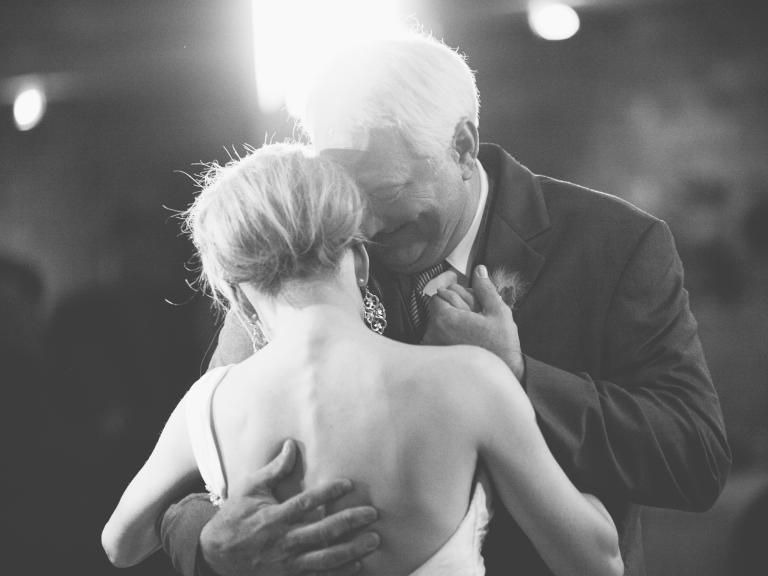 Ed Sheeran – Thinking Out Loud
Passion, tenderness, love - this composition has absolutely everything.
20. Joe Cocker – You Are So Beautiful
A slow, lyrical masterpiece that moves even the most reserved guests to tears.
19. Enrique Iglesias – Hero
The soulful voice of a performer who promises to "always be your hero". Could there be anything more suitable for a wedding dance?
18. Beyonce (Etta James) - At Last
Gorgeous Beyonce sings that love has come and the lonely days are over. Life is like a song!
17. Bryan Adams – Everything I Do
We won't say much. If there is a perfect music for the first wedding dance, then this is it!
16.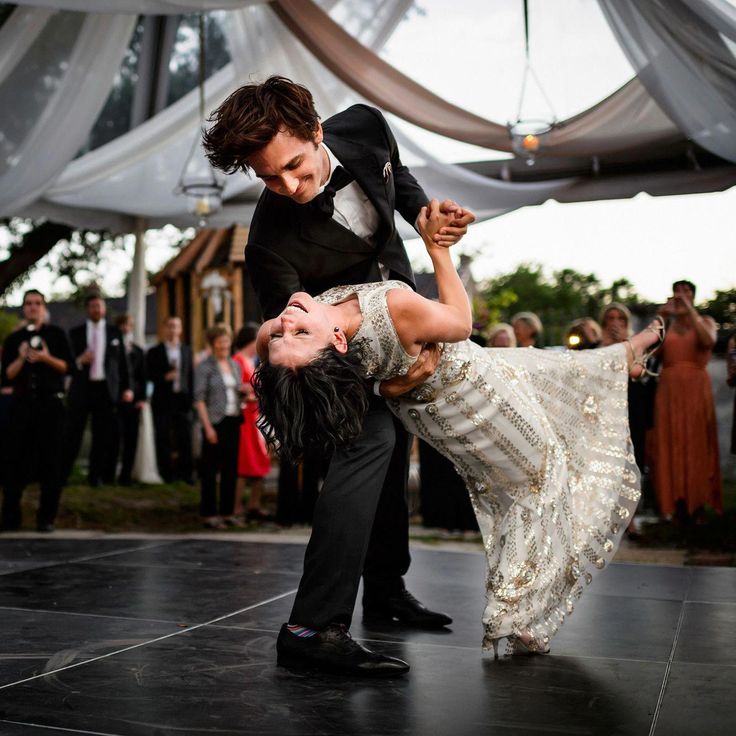 Elvis Presley - Can't Help Falling In Love
The magnificent voice of Elvis Presley and beautiful words about how some things are just meant to happen... .
14. John Legend – All of Me
Lyrical song about crazy love. This is how your dance will turn out.
13. Christina Perri – A Thousand Years
Selfless love and devotion that will last a thousand years are the perfect words for a first dance!
12. Louis Armstrong – Wonderful World
Pure romance. The performance will be slow, but incredibly sensual.
11. Nat King Cole – Love
A wonderful song that fits perfectly into the format of a Retro wedding or Vintage style.
10.
Frank Sinatra (Muse) – I Love You, Baby
A masterpiece that will definitely not let you get bored! Under it, you can give free rein to emotions and really "ignite" at your own wedding.
9. Florence and The Machine – Never Let Me Go
The emotional depth of this composition is a combination of beautiful words and extraordinary music.
8. Hot Chocolate - Crazy
Gentle, romantic song that is popular among modern brides and grooms.
7. David Cook – Billie Jean
The perfect track for a temperamental wedding dance
6. Arno Elias – El Corazon (Buddha Bar)
Gorgeous instrumental melody, interesting vocals – this song definitely has aura and soul!
5.