How to practise dance at home
15 Ways to Practice Dance at Home – Dance Insight
Your teachers insist on it, and you know it'll make you a better dancer, but how often do you actually practice dance at home?
I know I don't practice nearly as often as I'd like.
There are so many reasons not to practice dance at home. You're too busy, you don't have enough space, the neighbors would hear, you've got x, y, and z to take care of, there's a new episode of your favorite TV show…
Despite all these deterrents, if you really want to take your dancing to the next level, practicing at home is a great the way to do it. Try these 15 ideas to find what works for you and form a habit you can stick with.
This post may contain affiliate links. If you click on one of these links and make a purchase, we may earn a small commission at no additional cost to you. All affiliate links are marked with an asterisk.
Follow-Along Class Videos
Follow-along videos are a great way to practice dance at home! From short combos to full-length classes, there's a full supply of free dance videos online.
Chair Barre
You might not have room for a whole dance studio in your basement, but you probably have a chair and enough room to do some pliés and rond de jambes! Start your day with a quick barre in your kitchen or go for a longer session to stay active during time off.
Or if you want to splurge on the real thing, you could buy a portable barre like this:
*
Portable Ballet Barre by Artan Balance US*
Portable Dance Floor
If you're a tapper or Irish step dancer, having a portable dance floor is a must! All you need is a couple square feet of wood or other suitable surface that you don't mind getting scratched up. Buy a simple piece of plywood at a hardware store, or get fancy with one of these:
*
dot2dance Marley Circle (in multiple sizes)*
*
SnapFloors Interlocking Panels*
Practice Acro with Walls, Beds, and Mats
Hopefully you already know to be very very careful when practicing acro at home.
Have someone spot you, and give yourself way more room than you think you need. Use a wall for handstands, headstands, and backbends, and use your bed to get over the fear of flipping over. (This video helped me get over my fear of flipping over in front walkovers using a bed.)
DO NOT use chairs, tables, or anything unstable to practice acro. Even large sofas can fall over if you put your weight in the right spot. Don't take the risk of injuring yourself, a family member, or a pet with falling furniture. Use objects that will not move, like walls, or practice your acro outside.
A small acro mat like this might be a good investment!
BalanceForm Tri-Fold Exercise Mat*
Practice Dance Outside
Weather permitting, your yard or driveway is a great place to practice dance at home. Use the open space to practice leaps or acro tricks (with a mat!), bring your portable dance floor outside so you don't tap out your family's eardrums, or do a workout in the driveway.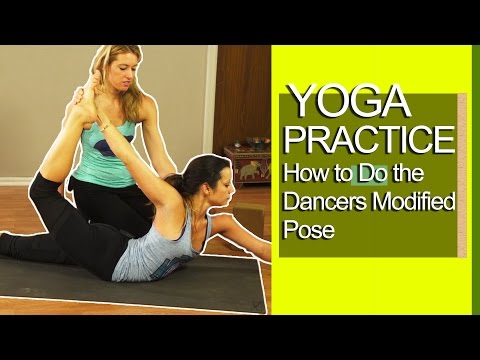 Just make sure you're wearing sneakers or other shoes with a lot of support. Asphalt is not a forgiving surface!
Follow-Along Workout Videos for Dancers
Just like online dance classes, you can find tons of workout videos catered to whatever specifications you need. Here are some of the ones I follow:
ACHV Peak
Lazy Dancer Tips
Anna McNulty (Great stretching videos, too!)
Alivia D'Andrea (Also has great stretching videos and lifestyle/motivational content)
Kathryn Morgan
And there are so many more out there!
Watch Rehearsal Videos
So it's not really practicing, but actually watching your rehearsal videos (not just saying you did when the teacher asks) will give you a leg up on your classmates (pun intended, heehee). It might not feel like much, but even just marking with the video, or listening to the music and doing the dance in your head, can do wonders for your memory recall.
Tape Yourself
It's simple: prop your phone up and record yourself dancing, then watch the video and give yourself feedback.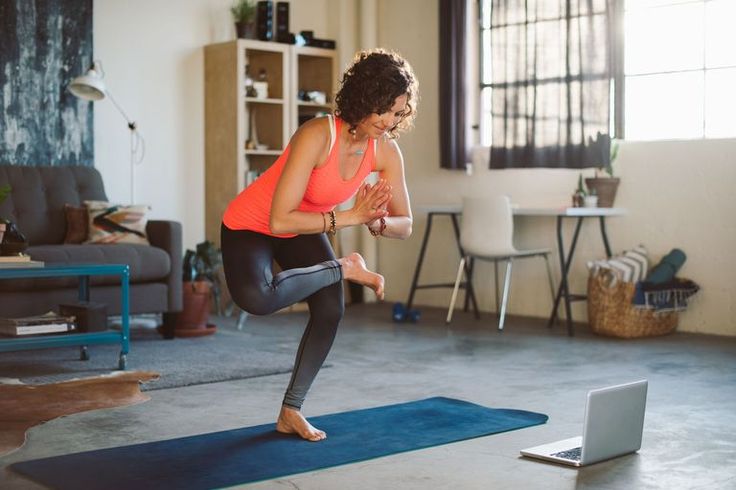 You could do this for individual tricks, or just jam to your favorite song and work on your improv. You may end up with a really cool video to post on your social media!
I use a Gorillapod with a phone attachment to record myself and works very well! Check out those products below:
*
JOBY Gorillapod*
*
Vastar Universal Smartphone Tripod Adapter*
Deep Stretching Session
Get a good warm up in, then take some slow, deep stretches to wake up all your muscles. Touch on a variety of areas, cycling through different parts of the body so that you never stretch the same muscle twice in a row. Try to hold each stretch for a minute. Play music, breathe deeply, and try to relax.
Go for a Run Around Your Neighborhood
Some people say running is bad for dancers, but I saw a huge improvement in my dancing when I was running regularly. Namely, I was able to jump higher, and overall my movements had more "pop.
" You don't have to train for a marathon. Just set a timer and jog around the block, making sure to stretch out your quads, hamstrings, calves, and hip flexors after.
Blast Your Tunes with a Portable Bluetooth Speaker
I just have to give a shoutout to my favorite Bluetooth speaker. The Oontz Angle 3 Ultra*. (This is my genuine, not sponsored opinion!) It's perfect for practicing dance at home, teaching a class, or really any scenario where you need music to fill a room. If you don't like dancing with headphones in your ears, connect your phone to a speaker like this so you can move freely.
*
One more point and then I'll stop gushing. This speaker is so lightweight! I carry it around in my dance bag and it's come in handy so many times. Check it out for yourself here*.
Or Keep Your Music to Yourself with Headphones
As much as I love my Oontz, I don't like other people to overhear my music unless I'm teaching a class.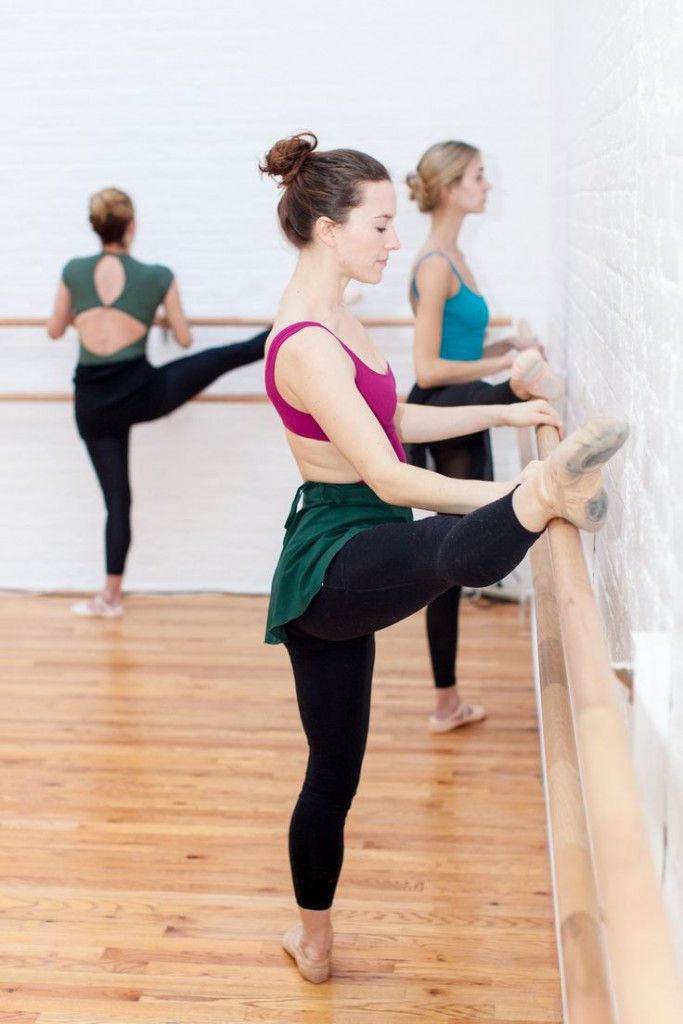 If you're the same way, headphones are the way to go. Go wireless for a tangle-free experience, or stick with the old phone-in-the-pocket method.
Practice Improv in Unusual Spaces
Develop your artistry and creativity by practicing dance improvisation at home. Take an unusual space, like your closet or a staircase, and see what kind of dance you can make there. Play a little bit, then try recording yourself. You might end up with a cool video to post on your social media! (Don't feel pressured to post just because you took a video, though. Improv is about your own experience!)
Read: My Dance Improv "Cheat" for Overthinkers
Learn Isolations
via GIPHY
Have you been wanting to learn isolations like those above? Watch some tutorials, then stand in front of a mirror and try it yourself. This is a great thing to practice if your space is truly limited, because you don't usually need to move your feet!
Fit Little Exercises into Your Daily Routine
Do relevés while brushing your teeth, stretch for 10 minutes before going to bed, or do some crunches while you wait for the water to boil.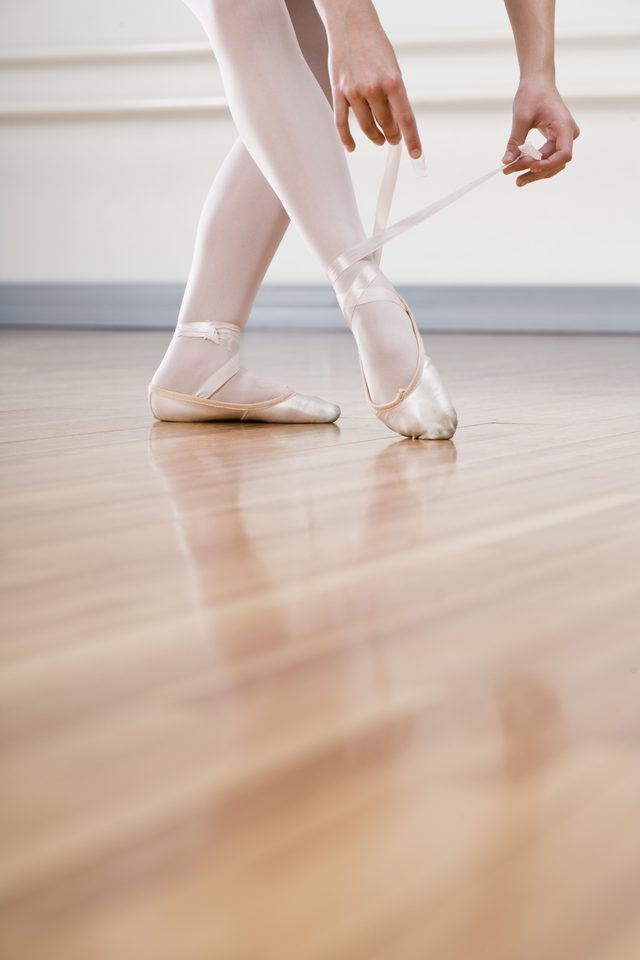 If you're very busy, as most people are, this may be all you can fit into your schedule. And that's okay! A little bit is better than nothing, and you may find creative ways to squeeze in more than you thought you could.
How do you practice dance at home? Which of these 15 ideas are you most excited to try? Leave a comment here or on our social channels.
*Asterisks indicate affiliate links. See the disclosure at the top of this post.
How To Practice Dancing | STEEZY Blog
In section 5, we talked about taking dance classes at studios.
But many of us don't live close to any dance studios, or are too busy, or on a tight budget...
Which is why, in this section, we'll talk about other ways to practice dancing that can better fit your lifestyle.
Use online dance tutorials
There are tons of dance tutorials available online.
‍DanceTutorialsLIVE offers how-to videos in everything from Twerking to the Dougie.
‍Matt Steffanina teaches choreography on his YouTube channel.
And you can learn from Korea's choreographers through 1MILLION Dance Tutorial.
And of course, STEEZY Studio has over 600 online classes where you can learn advanced Urban Choreography pieces, grooves, beginner choreography, and more.
‍Curious to see how it works? This'll tell you everything: How To Use STEEZY Studio
‍For different styles –
‍B-Boy and B-Girl Dojo provides an interactive, immersive Breakin' program that teaches moves, techniques, battle skills, and more.
‍VincaniTV also has great tutorials on Breakin' and Hip Hop styles, as does Darren Wong!
You can find YouTube tutorials on basic House steps by Jardy Santiago, too!
How to practice dancing at home
1. Practice a piece you've already learned
A class ends in an hour or two, but you can keep learning from it even after it's over.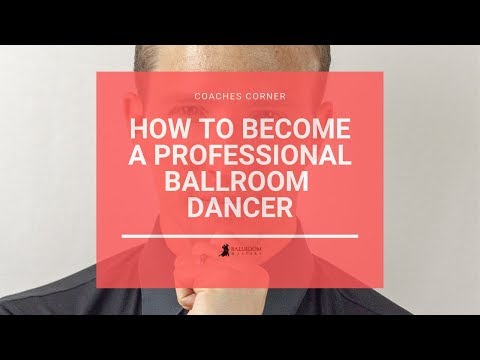 Re-teach yourself the piece, drilling specific parts that were difficult the first time.
‍Get more ideas on how to do this! How You Should Practice After Learning A Piece
2. Drill fundamental exercises and grooves
Hip Hop, Urban Choreo, Popping, Locking, Waacking, House, etc., – whatever style you want to get better in, the key to improvement is all the same – repetition.
We have an entire playlist of FREE drills in House and Popping on our YouTube channel!
Check 'em out:
3. Stretch and strength train your body
Your body is your most important tool! Stretching and strength training your body will keep it healthy, strong, and flexible.
‍Try these: 7 Stretches To Help You Dance Better (And Stay Injury-Free!)
1.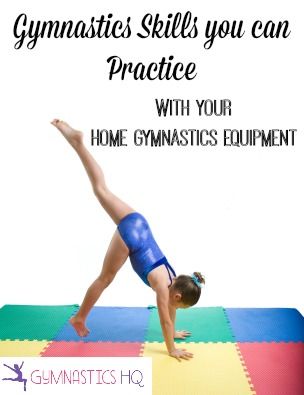 Find dance studios that offer classes later in the evening
Many studios do offer classes that start later, around 9 or 9:30 pm.
‍If you live in Los Angeles, then this list of The Top 8 Dance Studios In Los Angeles is a great guide.
‍This means you might even be able to go home after work and nap before class!
2. Create your own dance passion project
Taking class is fun, of course, but if you want to set a more personal standard for "accomplishment," come up with a passion project!
For example: make a concept video! Or choreograph a piece!
These goals will challenge you to be artistic in more ways than just dance – and you're not relying on anyone else's time to make it happen.
‍Use this guide on How To Set And Achieve Your Dance Goals
1. Learn pieces from friends
Cost: $0 (as long as you have good friends)
‍Master classes from super famous/dope dancers are awesome, but learning your friends' pieces can be a great experience for both the teacher and student.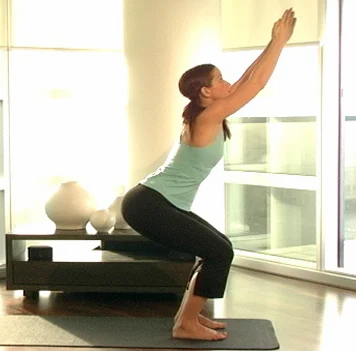 Ask your friend to teach you a piece, or teach them one of yours. It'll help you both learn to teach and learn to learn.
2. Go to open sessions
Cost: $0-10 (depending on the studio)
‍Some studios also host "open sessions," usually in the last block in their schedule for the night.
It's a great bang for your buck, and a totally new experience than a choreography class that'll stretch your comfort zone.
3. Collaborate to make a piece
Cost: $0 (or your friendship)
‍Choreographing is a great way to push yourself as a dancer. And collaborating to make choreography with another person is a whole different challenge.
Ask your friend's who's down to collab, pick a song, and start creating!
‍Use these tips: How To Collab With Someone To Make A Piece
4. FREEstyle somewhere! A bar, club, your kitchen, bathroom.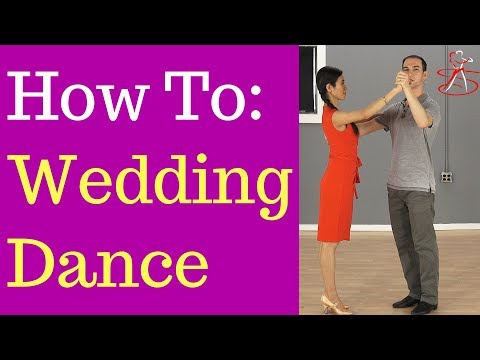 ..
Cost: $10-20 (depends on the club)
‍Many styles of dance started in clubs. So get back to the roots of dance!
‍For example, House!
‍Go to a bar or club in your area that plays music that you love. The only money you need to spend is on the admission, if there is a cover cost at all.
For all of these things: Take unlimited classes on STEEZY Studio
It's FREE for a week! Then, subscribe for $19.99/month or $99.99/year
You can take it anywhere, anytime you want, at your own pace
Choose from over 800+ classes in different styles and levels
Learn from the world's best choreographers and teachers!
STEEZY Studio is the easiest way to learn online. It's convenient, affordable, and it WORKS.
‍Sign up now and start learning!
We'll get into freestyling in the next section! Keep it up! Click here to start section 7.
Dance School - Balance Club
November 22, 2015
In today's society, the ability to move is important for both women and men. No one wants to stand on the sidelines at a disco or in a club, just because they are afraid to show themselves badly. In order to be able to move beautifully to the music, it is not necessary to attend special dance schools, just a little work out at home .
First, anyone can learn to dance. Just do not restrain yourself, be able to liberate yourself - then the movements will be smooth and easy. This is a big plus of an individual dance lesson - no one criticizes you, does not observe or evaluate you, you choose the music and the atmosphere yourself, therefore you also have no one to be ashamed of.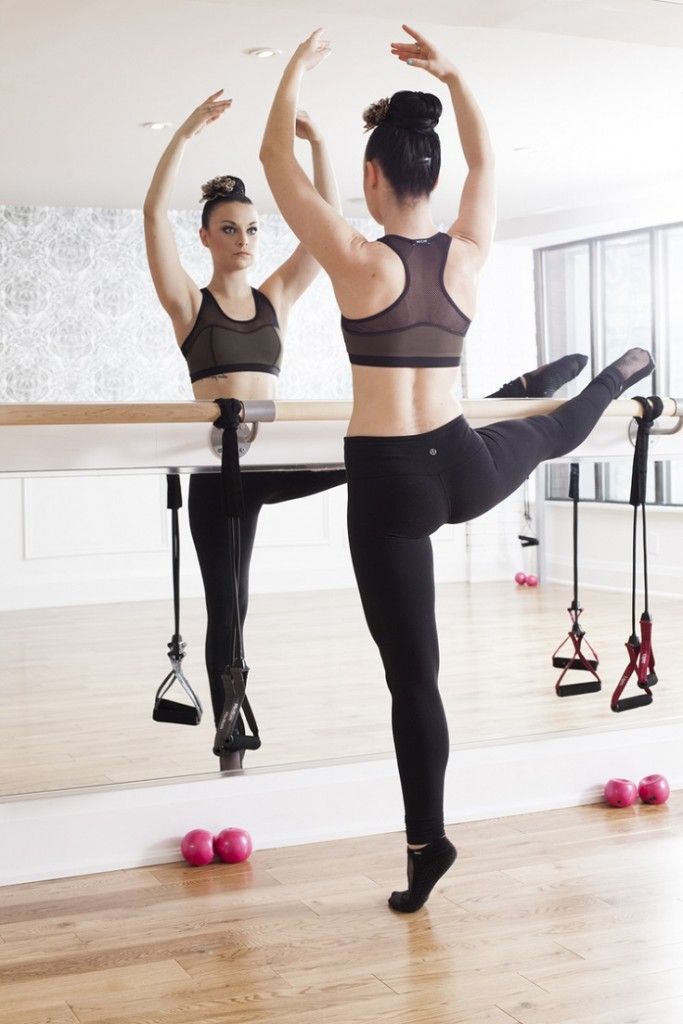 Remember: dancing should give you joy, only in this case you can overcome all difficulties on the way to success!
Make sure you have enough space in the room so that you are not disturbed. Record a playlist with songs separately for warm-up, separately for dance lessons. Prepare comfortable clothes that will not restrict you in your movements. It is better to lay a carpet on the place where you are exercising so that your feet are firmly planted on the surface. There should be a computer in sight if you are going to record special video lessons on it that you will learn from.
Dancing, like any sport, should be done regularly - only then you will get a real result. Any lesson should begin with a warm-up. Start by stretching your neck: press your chin to your chest for a couple of seconds, then tilt your head back, and then to the sides and in a circle. After that, proceed to the shoulders: the arms fit snugly to the body, and the shoulders stretch up, then down. Repeat 10 times.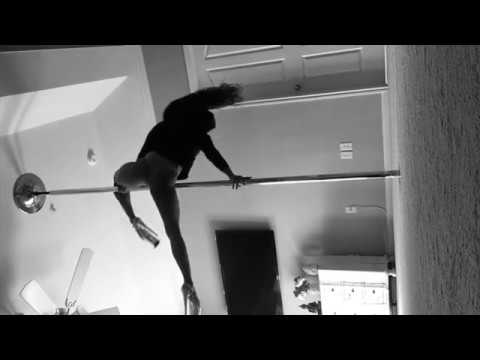 Now slowly turn your shoulders and torso from side to side so that the pelvis remains motionless. Next, stretch your back: do a few tilts to the legs, back and to the sides, then in a circle. After that, you can start stretching your legs: do a few lunges to the side and swing your legs.
Now you just need to choose an online dance training program. If you just want to move smoothly, then aerobics classes are suitable. Women who want to feel even more beautiful and sexy will love oriental dance, as well as strip plastic. One of the most popular types of both male and female dance is hip-hop dance. This energetic and daring dance is suitable for rap lovers, clubs who prefer loose clothes and are not afraid to stand out from the crowd.
Go-Go dance style is suitable for girls, club party lovers and those who want to stand out with their plastic and groovy movements. Latin American dances, although they look very beautiful in a pair, are quite suitable for a single performance.
But ballroom dancing of the European standard: tango, waltz, quickstep, foxtrot is better to learn with a partner. Rock and roll is suitable for fans of this style of music, which combines fast tempos, bright costumes, looseness and constant movement, in general, this style is created for energetic people. If you are looking for calmness and relaxation from classes, then we advise you to do yoga.
Now that you have figured out the type of dance, then choose any video program in this direction. There is no need to drive yourself under the frame: improvise, combine styles, choose music - just love this business, and then the question "how to learn to dance" will no longer be relevant, because you will improve every day. If you realize that you want to move from an amateur to a professional level, you can always enroll in a special dance school or hire a teacher.
How to practice dancing at home? - Dancejam
Dancing is no longer just a hobby; it is also one of the most lucrative professions.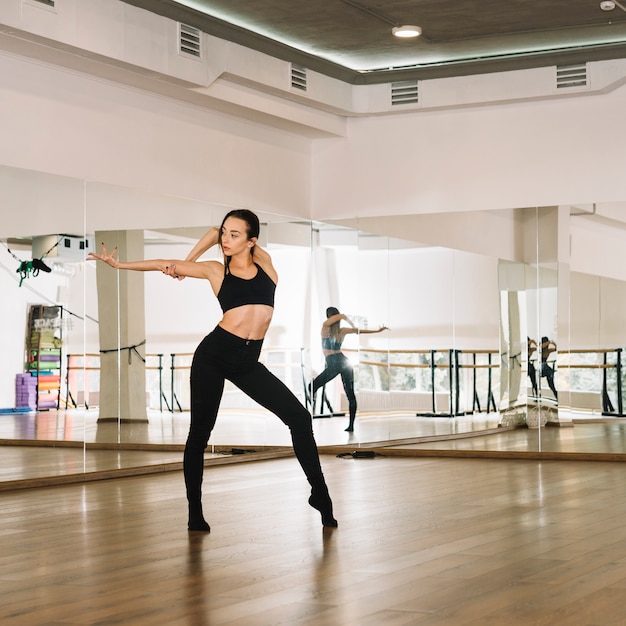 Also, dance therapy is very popular these days simply because the dance experience helps a person heal from within. Dance is a form of expression that helps a person understand who they are and what they are passionate about.
Various types of dances and dance styles, common throughout the world, are an indicator of the popularity of this kind of art. From ancient times to the present day, dance has always been accompanied social or aesthetic overtones. Various types of dances viewed as a fun way to stay in shape, such as zumba and other forms of dance included in the training.
Today the whole world is going through a special time, in which all classes are canceled for an indefinite period, halls and schools are closed. However, dancers need to keep fit so they don't lose the skills and abilities they've acquired over the course of the dance season. Therefore, today we will tell you how to do it and what dancers do when there is no training.
Stretching
Stretching is a complex exercises that develop flexibility and stretching.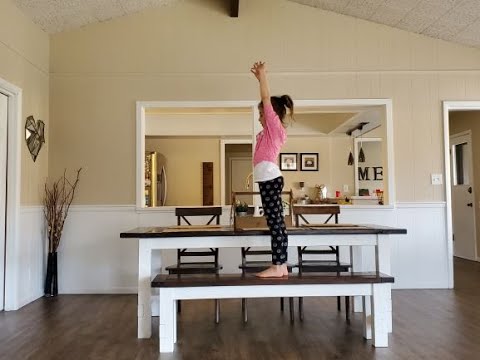 Injury Rehabilitation Program also includes stretching. Regular stretching helps prevent injuries during sudden movements, increase flexibility and strength, restore muscles after loads, supply them with oxygen and nutrients, contributes to improving coordination and improving the quality of execution of elements.
There are two types of stretching: static and dynamic. Formerly static stretching most often practiced before sporting events or physical activity. This meant that the athlete stretched the body while it was at rest, and the muscles were just stretched. Although static stretching is still widely used both before and and after sports competition, dynamic stretching is more common because it is more effective in preparing muscles for using and stimulating the flow of oxygen to the muscles. Dynamic stretching is performed using soft, warm muscles with the help of swinging movements. This stretch should be done relatively slowly and without jerking to avoid injury.
Stretching is important part of any workout and should be an important part of any regular day.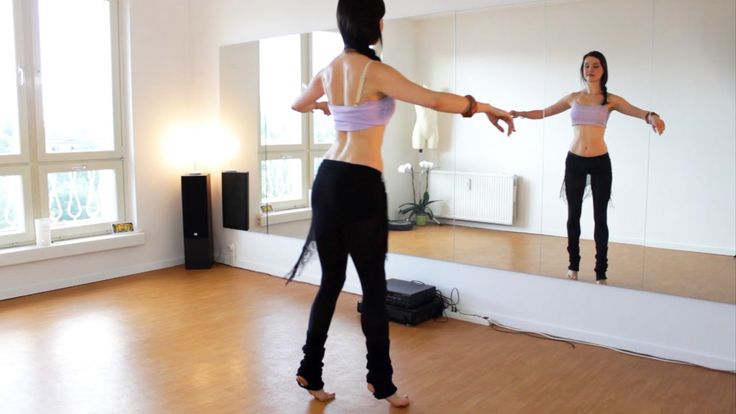 She is promotes increased range of motion and prevents tearing or straining muscles under normal conditions, as well as in case of sudden movement. Stretching promotes the movement of oxygen throughout the body as well as blood flow, and helps the body feel healthier and stronger.
Zumba
Zumba is a form of aerobic exercises that train your entire body from top to bottom, in addition to exercise it includes latin dances to show you what the classes are can be not only challenging, but also fun.
The benefits of Zumba are very different, for example, it improves the cardiovascular system, increases muscle strength, improves coordination. Zumba is great for burning fat thanks to constantly changing its pace and rhythm, which means that your body must adapt to these changes, and for this it will spend a lot energy. Zumba involves working with the rhythm of the music in order to dance, so it teaches you to step and move in time and rhythm. Zumba includes many various movements, postures and dance positions, this keeps you flexible.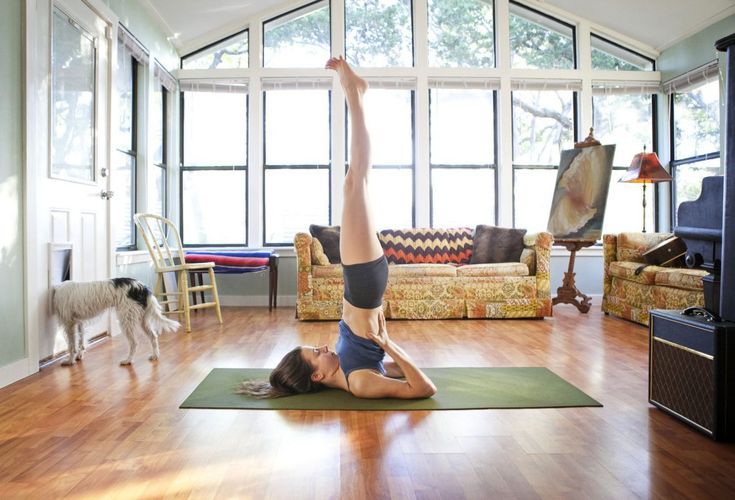 Another plus you can get from Zumba is that you can practice from the comfort of your own home, because it doesn't take much to train places.
Online training
When you learn to dance, no nothing is better than a lesson that you attend in person with a teacher to make sure you are doing the movements correctly. However, watching the video dance lessons online can be helpful for upgrading skills or to learn the basics of a dance style that interests you. Exists many websites, online schools, marathons and video lessons, thanks to which one can learn different styles of dance with just a few clicks.
Whether or not you study new style, get ready for a performance or just want to work out when you're not opportunities to get into the studio, online dance learning platforms are an ever-evolving option for dancers of all genres and skill levels. And while they should never replace live workouts, they can be handy. and valuable addition. You can work out the classics, repeat the old ones dance sequences or find and learn a new combination, then to show in training.