How to judge dance competitions
How judges decide who wins dance contests – guide
© Dean Treml/Red Bull Content Pool
Breaking
Judges are the most important people you'll find at any breaking competition because they get to decide who wins them. Learn about the things most of them look out for when judging a battle here.
Written by Emmanuel Adelekun
3 min readPublished on
1. Musicality
This is a breaker's ability to follow the rhythm and tempo of the music. The basic idea of this is a breaker being on time with the snare drum when top rocking, and if they can stay on this timing when they hit the floor and then finish on it. To take musicality to a higher level, breakers need to demonstrate their ability to play with the different layers of the music, expressing the sounds and lyrics of a track by hitting their freezes on beat and adapting or playing with their footwork to fit the music.
It basically comes down to whether a B-Boy or B-Girl can dance with everything they're displaying.
2. Foundation
Foundation is the fundamentals the dance of breaking is built on, so judges will look to see if a breaker is demonstrating its basic aspects by showing fundamental Top Rock steps, Go Downs, Footwork, Freezes, Power Moves and Transitions. They should also be looking to see if the structure, shape, and overall look of a breaker's foundation is clean and sharp.
B-Boy Focus at the Red Bull BC One World Final 2016
© Dean Treml/Red Bull Content Pool
3. Difficulty of movement
Judges usually want to see that a breaker has a high-level to their movement, and so will be looking to see if they're demonstrating the ability to execute extremely difficult moves, like putting together tricks or power moves in hard to execute combinations. They'll also be looking out for a high level of complex moves through things like demonstrating intricate footwork combinations, patterns and flows.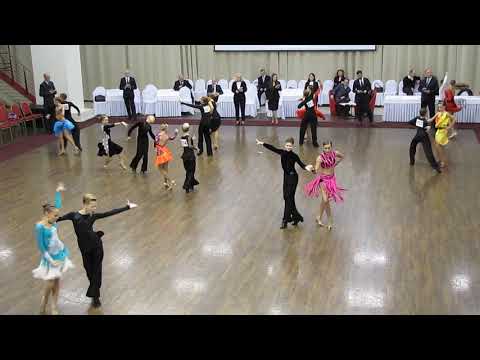 4. Character and personality
Breaking is a dynamic battle dance with highly difficult moves, but it's still a dance and art form, and part of the art form is demonstrating the ability to express your personality and character. Judges are always looking to see if a breaker is showing they can take their moves and add their personality and character to them to give their breaking a unique and personal flavour which makes them stand out above other opponents.
Cheerito from Russia is known for his unique character
© Dean Treml/Red Bull Content Pool
5. Style
Style is what really makes a breaker stand out, and depending on a breaker's personality, body type, flexibility, strength, creativity and other factors, you'll always find a large range of styles at a competition or jam. Some of the general ones include styles like Power heads, Footwork cats, flexible contortionists, and those who like to play with freeze combinations. How well a breaker demonstrates a style in their breaking is something judges will always take note of.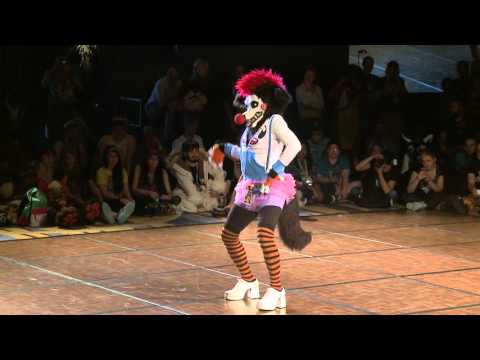 6. Execution
Judges are looking to see if breakers are demonstrating and finishing their moves clearly and cleanly with dynamic finesse. Messing up or crashing suggests poor execution and is heavily marked down by judges.
Luka showing the hollowback
© Dean Treml/Red Bull Content Pool
7. Originality and creativity
Judges always want to be surprised. They see so much breaking just in the course of one competition, but if they judge regularly they'd have seen hundreds of breakers over and over again. So a big thing is demonstrating either an original and creative twist on well-known moves, steps, freezes, tricks, power moves and transitions, or showing an original style with original sets of moves, steps, tricks, freezes, transitions, or power moves, which that breaker has created and a judge hasn't seen before.
8. Composition of the rounds
A round needs to make sense for a judge, so they'll be looking at if:
The way you put your round together makes sense.

Do your moves flow together smoothly, and tell a story?

Does it look like you're stopping and starting all the time, unsure of where to go next from what you just did?

There's a rhythm and flow to the music and so there should be a rhythm and flow to your rounds in the battle.
Breaking
Dance
Become a Competition Judge
If you've ever attended a dance competition, or even watched one on TV, you're familiar with the ever-present panel of experts whose opinion matters most when it comes to your score. Ever wondered how they got there or what the job is really like?

Something in the shadows? Judges watch dancers while tucked behind their dim table. (Photo courtesy of LADF)
"Most competitions and conventions feature a set group of industry professionals who teach and judge their events," says Randy Allaire, founder, president and general manager of L.A. Danceforce, Inc., and executive director of the LADF International Workshop Competition and Showcase in L.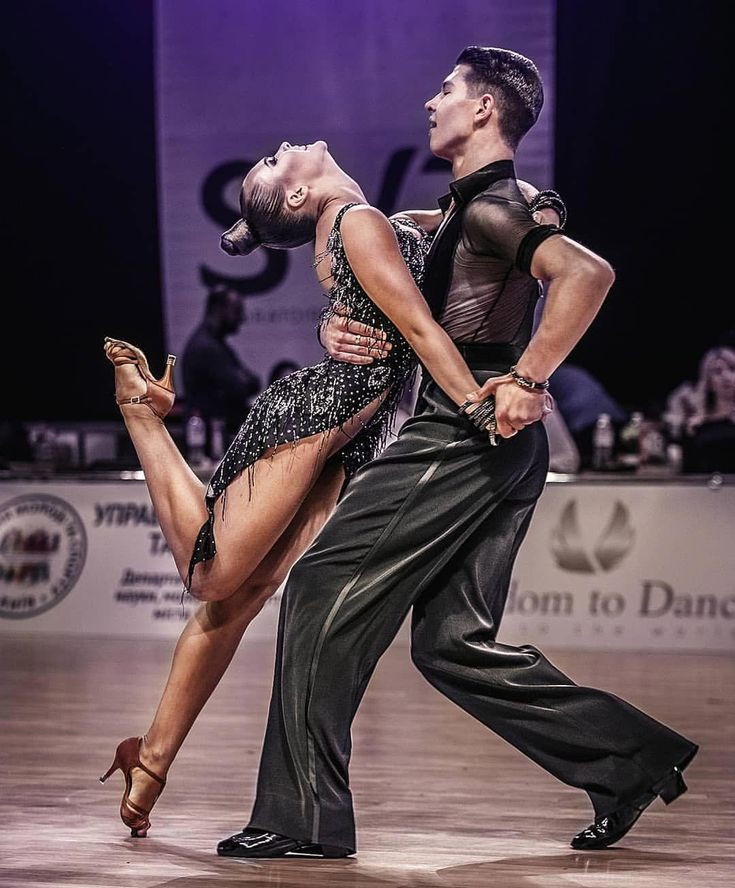 A. Many comp companies hire the same judges year after year. But don't be discouraged; they're always looking to add fresh faces to their panels. DS spoke with several judges and competition owners to bring you the ins and outs of the biz.
Setting the Stage
Before you start your job search, make sure your resumé is up to par. There are certain elements you'll need in order to get a callback.
Naturally, performance experience is a huge plus, and having a working knowledge of as many genres as possible is key. "As a judge, you'll be expected to have a knowledgeable opinion on every dance form—in addition to singing, acrobatics and cheerleading," says Jason Leonard Kalish, tap dance teacher and judge for Hollywood Connection Competitions and Conventions in L.A., and professor for tap dance technique at Kennesaw State University in Kennesaw, GA. (Think about the judges on "SYTYCD": They have to speak intelligently about everything from hip hop to paso doble!) Your chances of getting hired increase depending on the level—and breadth—of your dance knowledge and experience.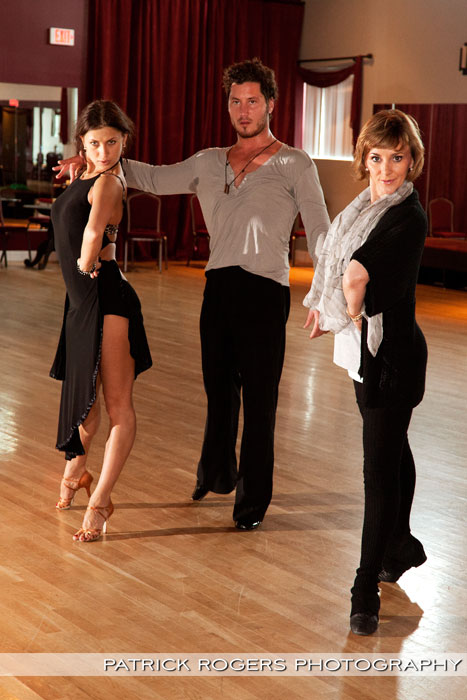 While there is no minimum age requirement, teaching experience helps judges to gauge and analyze a dancer's abilities in a way that performance experience sometimes cannot. "The real aspect of judging is not judging, but rather adjudication and recorded critiques," says Brian Santora, a dancer and choreographer who has judged for DANCEAMERICA and Dance Olympus, as well as many scholarship competitions throughout the country. "It's your responsibility to analyze the dancing before you can effectively express the dancer's success or shortcomings in an encouraging and effective manner."
Making the Connection
Your next step is networking. According to Nancy Stone, vice president of Dance Olympus, DANCEAMERICA and International Dance Challenge competitions, in Ft. Lauderdale, FL, judges are often hired by word of mouth. "We've been in business a long time," Stone says. "So if someone who has been judging for us forever says they have a friend who would be great, I go on that recommendation.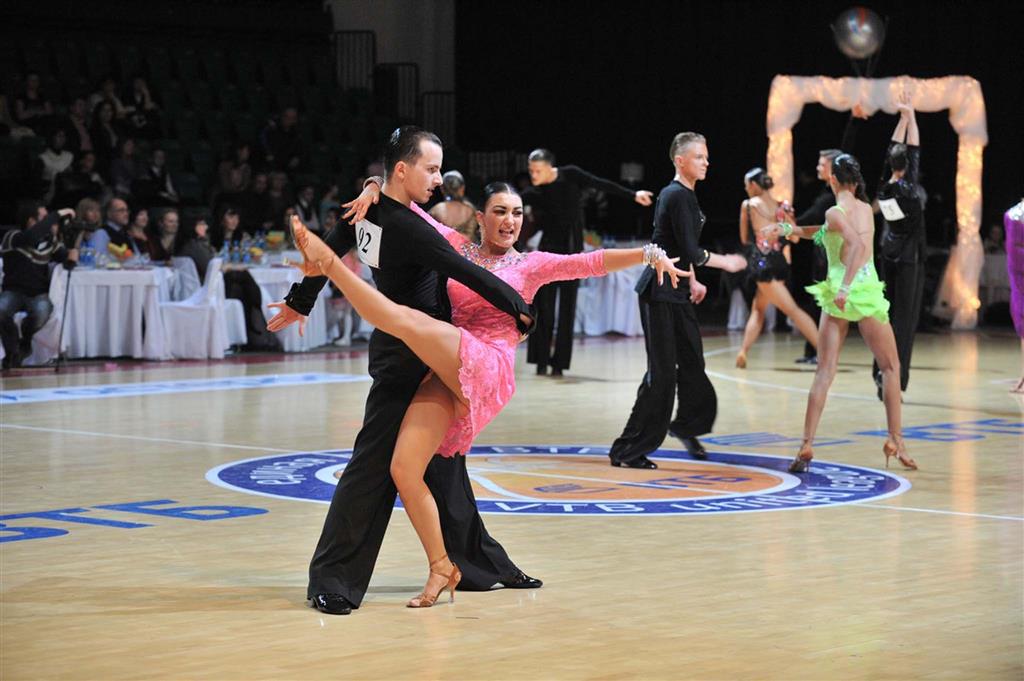 " Speak with teachers, fellow dancers, friends—anyone who might know someone hiring at a competition. "In show business," Kalish says, "it's not who you know, but who knows you."
Contact the companies you're interested in working for and find out what their preferred application and hiring processes are. Certain comps, like Dance Olympus and DANCEAMERICA, require a headshot, video and resumé. Others want you to demonstrate your prowess in person or during a phone interview. "They may ask you cold questions, like 'Give me corrections on the pirouettes that I just fell out of,'" says Kalish. "If you don't know what to say, then you're probably not ready to be a judge," he warns. Directors want to know that you make wise, educated decisions—and can communicate well with dancers.
"Finding qualified and responsible judges is actually harder than it appears. People submit their resumés for judging on a daily basis," says Jessica Wilson, whose role it is to sort through applications and determine who is qualified to be a JAMfest judge.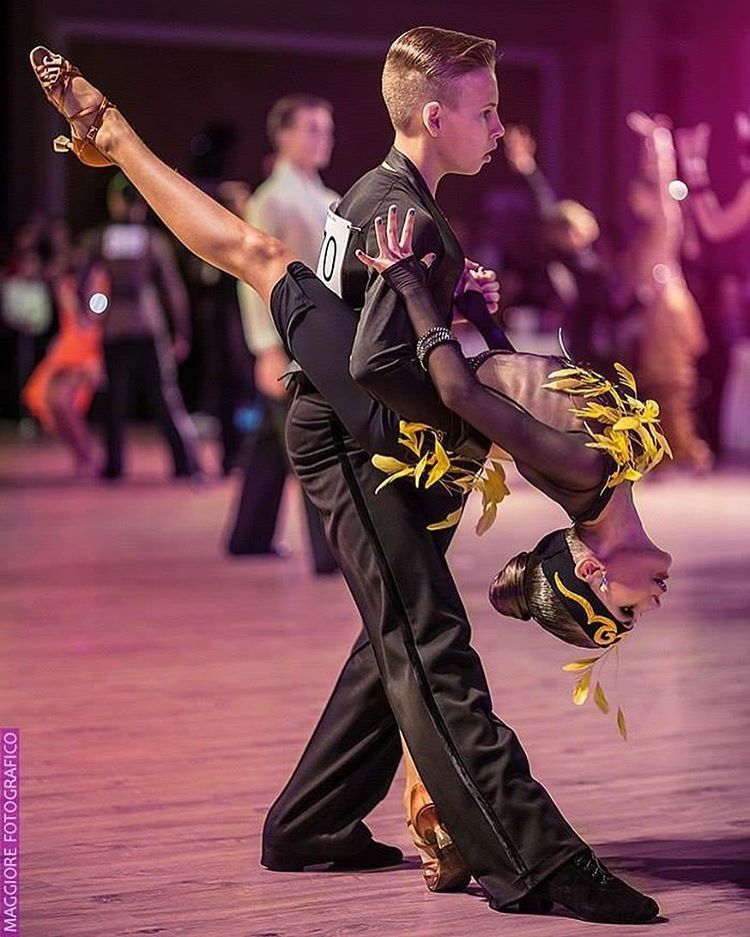 "It's not a bad idea to call and introduce yourself before submitting your materials."
On the Job
"Judges must have the ability to analyze, compare and rank," says Allaire. "They should understand production and choreography and need to differentiate between smart theatrics and poor technique." They must be familiar with which techniques and performance levels correspond to the appropriate age and award levels, as well as take notes, give corrections and offer constructive criticism to performers. "Teams need to know why they were given the scores and placements they received," Wilson explains. This means that judges need to write out comments by the end of each routine.
Patience and flexibility are two must-have attributes in the judging world. Competitions can last anywhere from five to 12 hours, and from one to five days, often with few breaks. A judge's demeanor and attitude affects every dancer onstage, so they must maintain a level of professionalism and respect at all times.
"Good judges learn how to pace themselves so that they remain effective," says Allaire. Equal attention and care must be paid to the first dancer all the way up until the last performer.
Is Judging for You?
If you find yourself constantly encouraging others, giving corrections in an inspiring way or watching dance all day, judging may be the perfect job for you! Examine the things that you enjoy in life: Writing? Critiquing? Being organized? While becoming a competition judge isn't easy, with the right skills, you can make it happen. When you market yourself, be natural, confident and prepared. "All in all," says Allaire, "the role of a competition judge is part judge, part dance critic and part inspirational communicator."
Lee Erica Elder is a freelance writer in NYC.
Criteria for evaluating a dance number. | Related material:
Published on 01/08/2014 - 22:47 - Proshchina Natalya Ivanovna
Criteria for evaluating a dance number at a competition, festival.
Download:
Preview:
Evaluation criteria for a dance performance.
Performance technique is the most rational and correct use of movements to express the main idea of ​​a choreographic work.
Correspondence of movements to the chosen dance style (direction).
Difficulty level.
Originality.
Musicality (rhythm) - the ability to dance music, highlighting the strong and weak
beats.
Synchronicity.
Quality of execution (volume, quality of movements, learning of movements).
Correspondence of the number to the age of the performers.
Composition (dance pattern) - moving around the site, including relative to other dancers.
Choice of dance elements.
Dance figures, their variations.
Rational use of the dance floor.
Interaction of dancers with each other.
The use of links between dance elements, the absence of unreasonable pauses.
Image:
Contact with the viewer.
Use of props.
Artistry - the ability to transform into the chosen image, facial expressions.
Compliance of movements with aesthetic standards, manners.
Make-up, hairstyle.
Suit.
Self-presentation (self-expression) - the feeling of being included in the dance;
emotional, energetic and free dancing.
The presence of a bow, leaving the stage.
Audio quality.
The results of the evaluation of the performance are announced immediately after the performance!
Subject: methodological developments, presentations and abstracts
Designing a dance number for the folk dance association "Russian Souvenir" "Shadow - a shadow over the water"
Designing a dance number "Shadow - a shadow over the water".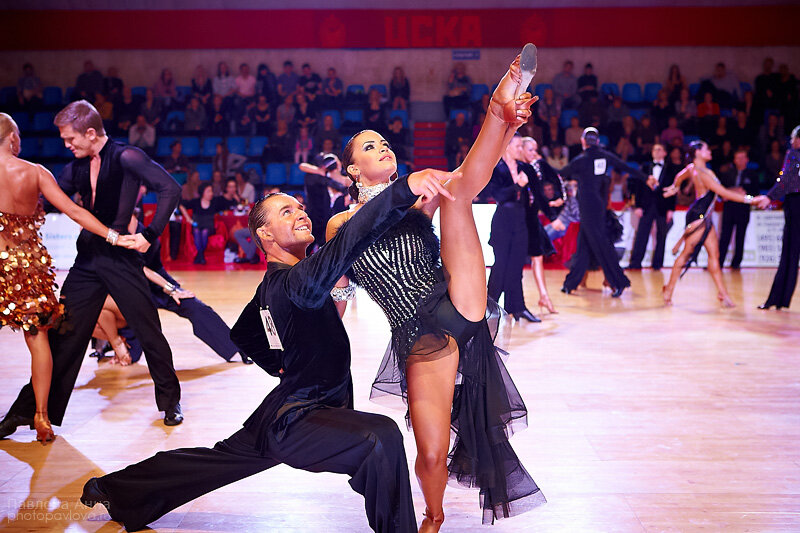 Each era is reflected in the dance culture of the people like in a mirror. Folklore fills the soul of every person with pride his people,...
Appendix No. 2 (dance numbers) to the methodological development "Peculiarities of staging a children's opera at school", on the example of MI Krasev's opera "Fly-Tsokotuha" .
In the clavier of the opera "Fly-Tsokotuha" there were no dance patterns that just suggested themselves to the music of the opera. I had to develop them, which the children really liked when staging the opera....
Statement of dance numbers»
Educational and methodological complex for the program "Staging of dance numbers"...
Educational and methodological complex for the educational program "Staging of dance numbers"
Required material. which is useful when working with the program "Performing dance numbers". ...
Educational and methodological complex for the educational program "Staging dance numbers"
Pantomime games, transformation games, creative exercises for relieving muscle tension, developing fine motor skills, developing hand plasticity .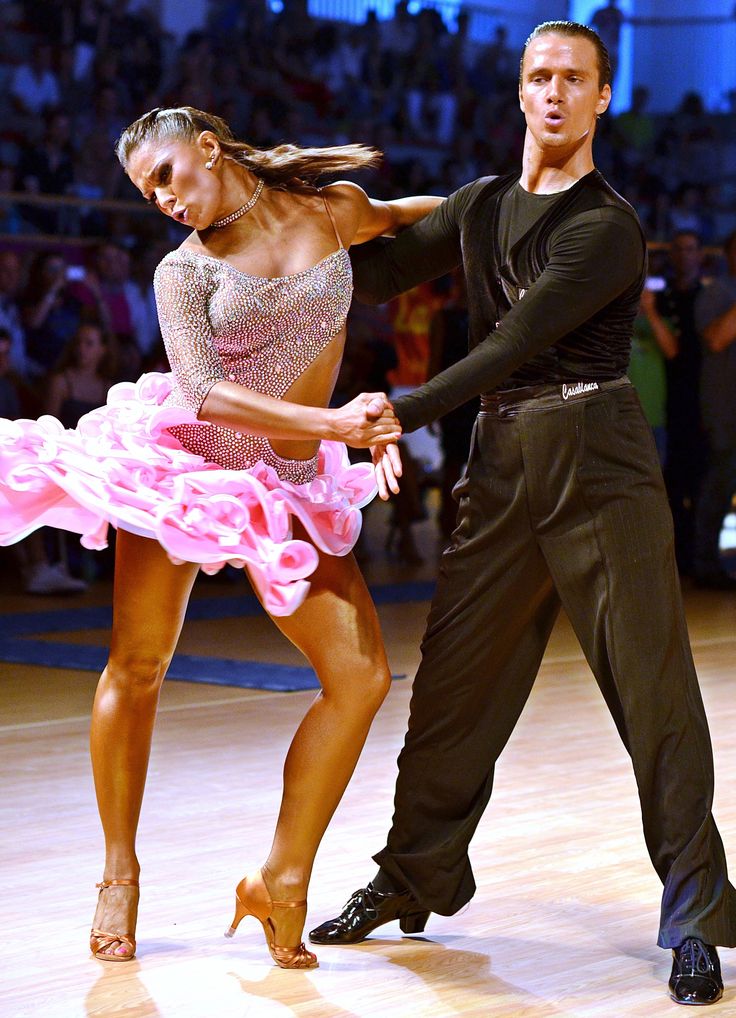 ...
"Evaluation criteria in music lessons. Pedagogical reflections on assessment in music lessons.
"Evaluation criteria in music lessons. Pedagogical reflections on assessment in music lessons ....
"On working on the image in a dance number with students in a choreographic class"
Dance is an art. And like any kind of art, it reflects life in a figurative - artistic form. The specificity of the choreography is that it conveys feelings, thoughts, experiences through...
Share:
The best dance competition. The best dance festival in Russia - MARKS
Dance competitions, there are so many of them... How to identify the best dance competition , because no team and no dancer would like to participate in a little professional competition. The best dance competitions are determined according to different criteria, even sometimes championships are held to determine the best dance competition .
Of course, each championship that determines the best dance competition has its own specific criteria, but some criteria are the same and they exist for everyone. Now we will consider them.
The first and most important criterion is the attendance of the contest. After all, if a small number of groups or dancers participate in the competition, this means that either the competition is not well known at all, or there is a poor organization, that the groups do not want to dance there. An indicator of poor organization may be omissions in the provision of the competition, that is, not everything is spelled out accurately and in understandable language; invited judges are not professionals in their field and do not know how to judge this or that style of dance and tell teachers about their mistakes or achievements at round tables; poor handling of musical material, the music is turned on at the wrong time or the music is confused; not those teams that should go next in the schedule of the competition are announced, and so on.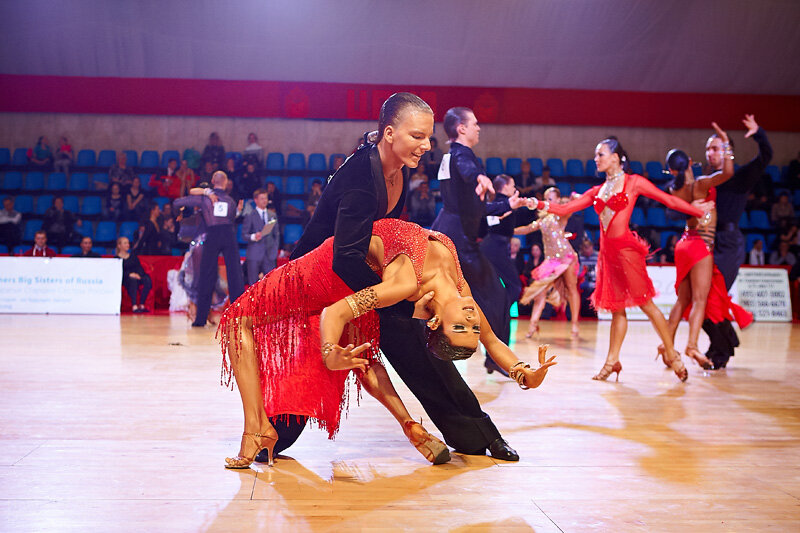 The second criterion for evaluating the competition is the professionalism and experience of those people who sit at the judging table. Judges must be well versed in all dance styles and genres that will be represented by dance groups at the competition, because the regulation states which styles can come to a particular competition, and which not.
The third criterion for choosing the best dance competition will be additional classes for the participants of the competition - these are different events (the competition is designed for several days; if, for example, the competition is held in a city that has access to the sea, a beach, then the organizers can organize a general removal of the participants of the competition to the sea, or arrange some kind of foam or Cuban party on the beach), master classes by professional choreographers (usually competition judges), round tables and lectures for teachers of dance groups who are participants in this competition.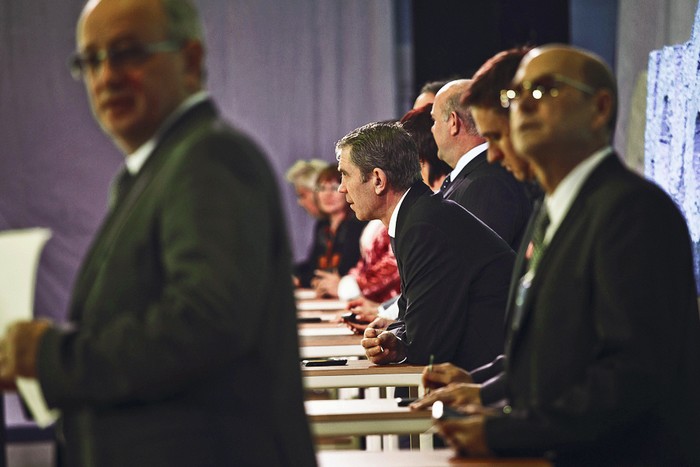 Another selection criterion the best dance competition is the scale of the competition itself, that is, how loudly this competition thundered in the world of dance art. If the competition is quite interestingly advertised, the competition itself is in a good position, master classes and other events are promised for the participants of the competition - the dancers themselves or their teachers, professional judges (sometimes some professional choreographers and teachers themselves offer their participation in the judging of a particular competition, if it suits them, because they know that a large number of dancers gathered from all over the world will come to their master class), a good organization of the competition and the competition program, then good professional teams with their teachers will go to this competition, just such competitions, I want to dance and enjoy the dance, my skills, getting new information, stock of movements and positive emotions.