How to get really flexible for dance
How to Boost Your Flexibility
"How can I get more flexible?" It's a question every dancer has asked themselves at one time or another. Whether you're attempting your first split or trying to nail a crazy high extension in your new dance uniform, flexibility is one of the key components to being a great dancer. If you want to improve yours, it can certainly enhance your rehearsals in the studio and performances on the stage. Just make sure you take the right approach. Here are some tips to help you in the process.
Tip #1: Take your time.
There's no fast way to get more flexible. So don't look for some quick fix on the Internet that will magically elongate your dance moves. It doesn't exist and you could actually wind up hurting yourself in the process. In fact, when you try to make too much progress too fast, you're going to end up with some kind of sprain or strain in your muscles, tendons or joints.
Instead, take a gradual approach. Try to slowly and patiently improve flexibility so that your muscles have the time they need to safely adapt.
Tip #2: Warm up first.
Another vital tip to improving your flexibility involves warming up first. If you start stretching with cold muscles, you're going to wind up with an injury because your muscles aren't limber and ready to stretch in the way you want them to. Doing so can also cause muscle instability that impacts both your strength and agility.
So rather than jumping into difficult stretches or exercises to enhance flexibility, warm up first with a few minutes of cardio. This can be as simple as some jumping jacks or running in place for a couple of minutes. Then ease yourself slowly into your first stretching pose and take it from there.
Tip #3: Listen to your body.
When it comes to stretching and building flexibility, everyone's body is different. What's easy and comes naturally for one dancer -- who's more limber -- might take months of work for another. That's why it's important to listen to your body and pay attention to what works for you.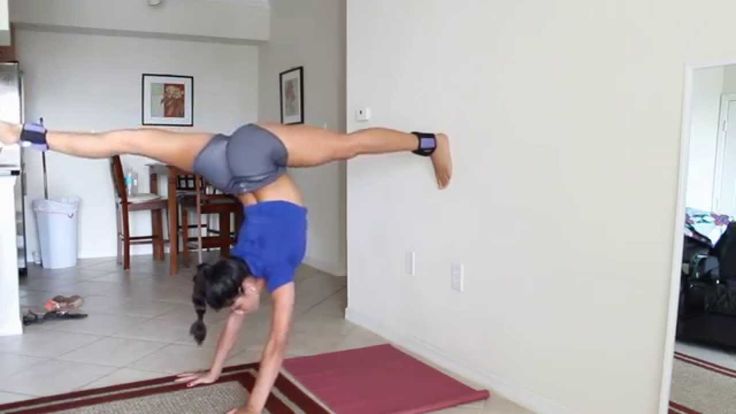 Some dancers are naturally built to be more flexible, so don't compare yourself to others during the process.
When you're holding your stretches, also be careful that you don't hold them for too long. In the beginning of class, aim for holding your stretches no longer than 15 seconds. Toward the end of class, however, you can hold stretches for longer - from 60 to 90 seconds.
Tip #4: Perform dynamic stretches before class and static stretches after.
According to Dictionary.com, a dynamic stretch is "a type of sports fitness routine in which momentum and active muscular effort are used to stretch and the end position is not held."
These types of stretches -- such as shoulder rolls, torso twists, and arm swings -- are best used just after warm up, at the beginning of class. Some other good dynamic stretches for the lower body include hip circles, forward and backward lunges, and leg swings. Regardless of which you choose, dynamic stretching is ideal for the start of class because you're getting your heart rate up, while also stretching and warming up muscles.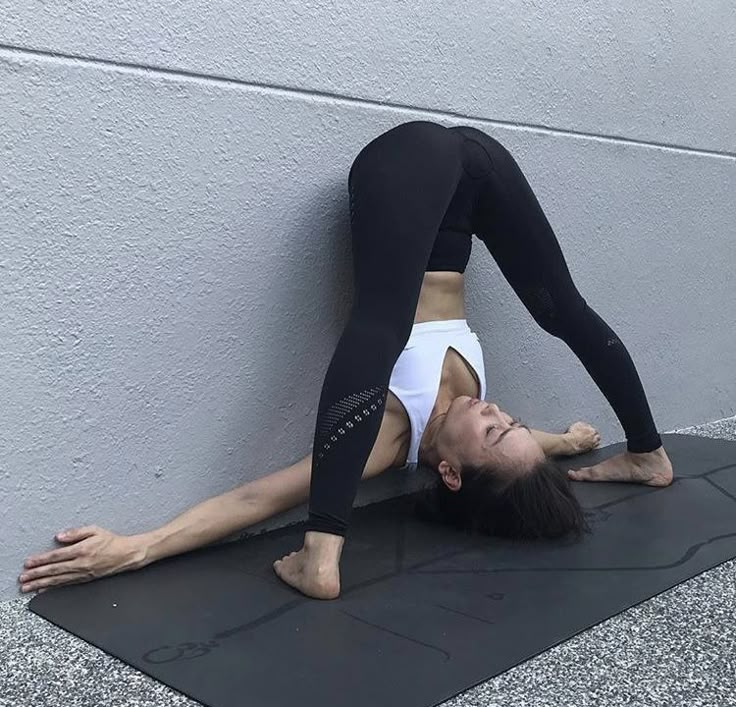 Static stretching, on the other hand, involves holding a certain stretch for a specific period of time. This is usually best done toward the end of class, during your cool down period. You should hold these stretches for at least 30 seconds, or even up to 60 or 90 seconds -- especially if you have a particular muscle you're trying to enhance flexibility in. At the end of your dance class, your muscles will be nice and limber, so you'll be able to push them further during static stretches.
Both dynamic and static stretches are good ways for dancers to improve their flexibility. However, it's best to avoid ballistic stretching, which incorporates bouncing movements where the muscles and tendons are rapidly stretched and relaxed. This can cause strain and can even damage tendons, joints and muscles.
Tip #5: Use strength training.
If you're trying to improve your flexibility as a dancer, then add some strength training to your workout routine mix. While flexibility improves the length of your muscles, strong muscles mean you can hold your dance positions for longer.
Tip #6: Don't push too hard.
If you're having sharp or severe pain, chances are, you've taken things too far. Don't continue on or try to push through the pain. Pain is your body's way of signaling that something is wrong. Likewise, don't stretch for too long before a big performance. Doing so can actually cut down on your ability to perform your jumps properly.
At Just for Kix, we offer all styles of dance uniforms and dance wear that are both stylish, as well as comfortable and functional. From hip hop pants to crop tops and sweatshirts, we've got you covered (literally)! Shop now and check out our collections.
Request a Just For Kix Catalog!
So you want to be flexible... — A Dancer's Life
L: Hyperextension R: Normal knee
There's always that one person in every class whose bones seem to be made of rubber (if indeed, there are any bones!) and who can lounge around in splits just as easily as they can hold a split penché; which is to say, effortlessly.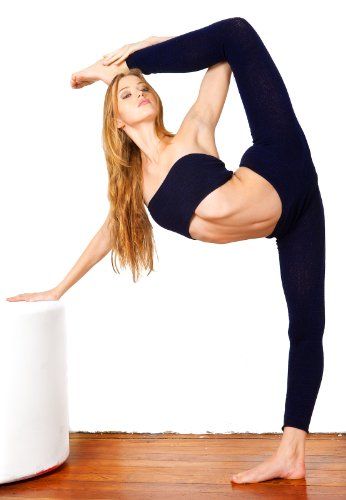 Now, this person might be you, but if it isn't.. fear not! We've got some helpful pointers to get you on track to acing that arabesque! First of all, it's important to remember that just as we are born with different body types, there are different types of flexibility too. What we mean by this, is that certain people will be born with a naturally higher capacity for flexibility. Bodies vary greatly from person to person and some people will have longer muscle fibers, allowing them to stretch their muscles further, and with more ease - and some people will have shallower, less restrictive joints and sockets, giving them a greater range of movement (you know those people with hyper-extension in their knees and elbows, yep, that's them) being 'flexible' is going to come a little easier to these individuals.
Miss/Mr flexible that we were talking about above will probably fall into this category, so it's important not to get frustrated or annoyed with yourself if you've been trying for ages and you still can't touch your toes to your head whilst they can.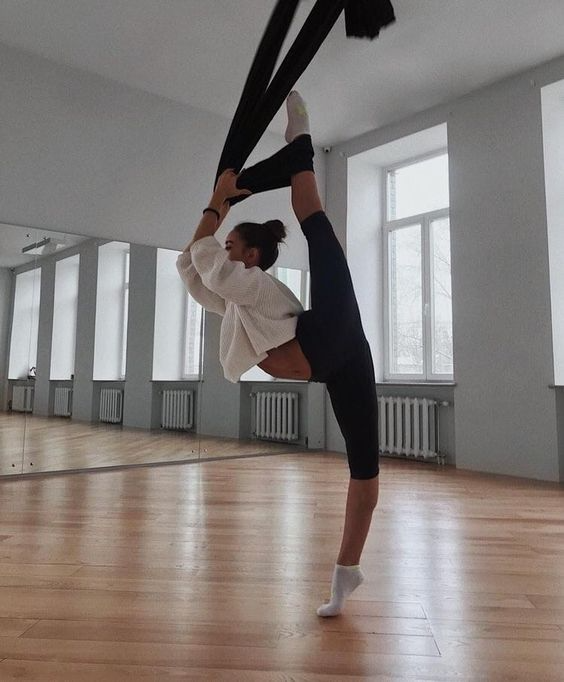 .. It's okay, have a brief Lion King moment* and then get on with it. The key is to remember that how you start does not determine how you finish, just because you couldn't touch your toes in the beginning (and everyone else could) doesn't mean you won't be knocking everyone over with a perfect Grand Battement a little down the track. It's all up to you.
*Scar: giving us a life lesson
So, you've accepted the fact that you're not the most flexible.. yet, and that getting flexible is hard, but you also know that flexibility is an important physical advantage, if not a necessity, for a dancer (and that you reallllyy want to have Darcy Bussel's arabesque, and split kicks like those dancers on SYTYCD!) now what are you going to do about it? Well, these exercises for starters!
Remember: Make sure your body is adequately warm (see our warm-up guide here) before you begin these stretches to prevent muscles seizing up and causing injury to yourself.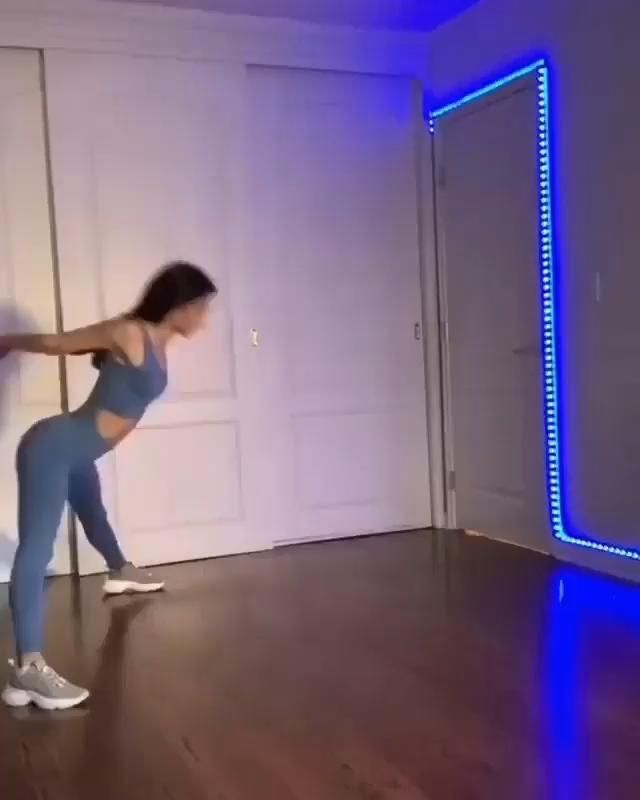 Don't push yourself too hard in one go, keep in mind that long term improved flexibility is much more rewarding than being uber flexible for one day, and then being so stiff you can't stretch all week!
1. Stretching for back flexibility.
Lower back stretches. To begin, start by laying stomach side-down on the floor, legs straight out arms bent with hands placed next to either armpit, elbows by your side. Push the upper body up of the ground and towards the ceiling, keeping the hips firmly on the floor and pushing back away from your hands to give your back a gentle stretch (See Image 1.). Return to the neutral lying position, this time with arms by your side and bend the knees so that the feet are brought up and in towards the back. Reach your hands up and take hold of your ankles and pull the legs up and over towards the head whilst simultaneously lifting the torso up off the ground towards your feet (See image 2.).
Basic lower back stretch.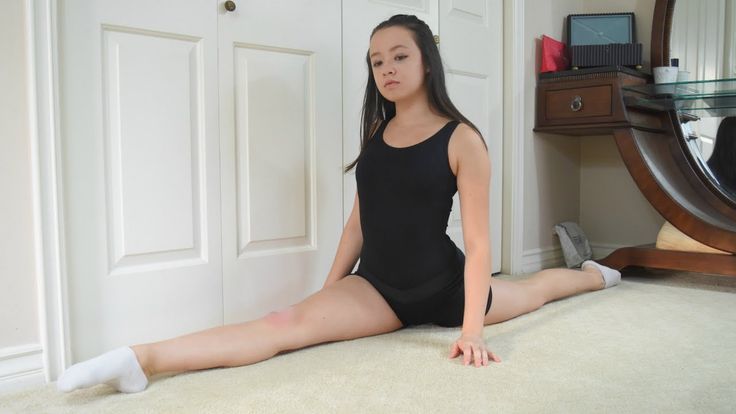 The second back exercise
Upper Back Stretches.  Next, kneel on your knees, with the feet flat to the ground (so tops of the feet will be against the floor) and keeping everything below the hips vertical, lower the upper back and head backwards over the legs, allowing the arms to remain by your side. Go back as far as you need until a stretch is felt in the upper back (see Image 3.), if this is quite easy then raise the arms above the head and repeat, allowing the the pelvis and upper legs to also tilt backwards with the aim being placing your hands (stretched up above your head, not by your side as before), and finally your head on the floor (See Image 4.). This should also gently stretch your quadriceps.
Basic stretch
The advanced stretch
Advanced bridge: This is a great stretch to further increase your flexibility if you're comfortable doing a bridge (see Image 5.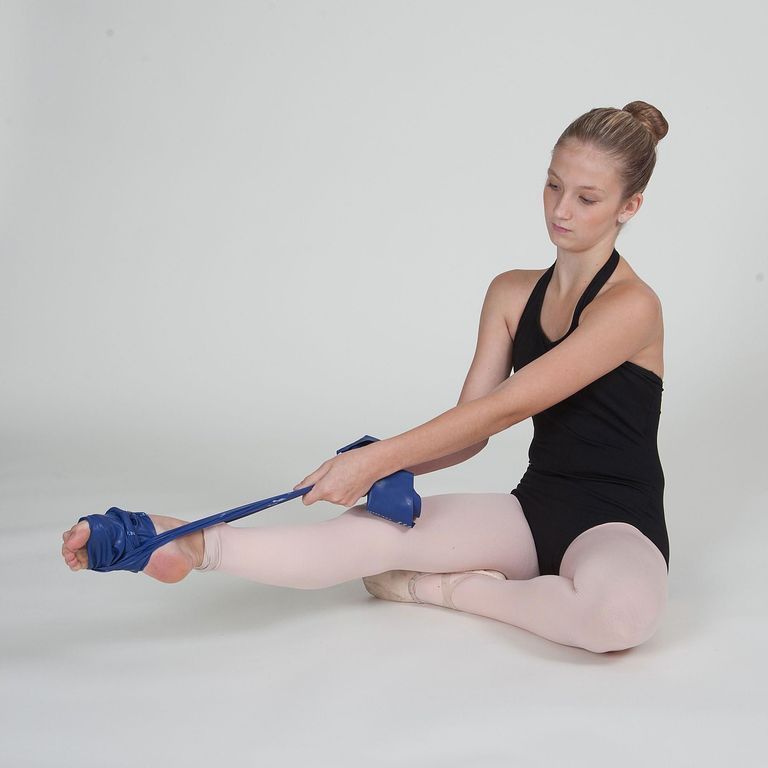 ) - If this stretch is still a little difficult for you then just keep practicing bridges, and re-asses in a couple of weeks. - Once you are up in a bridge shift your body so that your weight rests primarily over the arms, and gradually try to straighten you knees. This is very effective in stretching out the upper back and shoulders (See Image 6.). Don't worry if you can't get their just yet, gentle daily repetition will lead to gradual but significant improvement. If you can easily straighten your knees then relax back to a normal bridge, walk the hands a little closer to your feet and repeat until a reasonable stretch is felt. From here the next step is to bend the knees once more and lower yourself down so that your upper body is supported on your elbows, and your hands are folded under your head (see Image 7.)
The bridge.
Head to floor
Stretch for Arabesque/attitude: Now for a stretch that will aid with increasing your splits and back flexibility, improving the line of your arabesque/attitude and lengthening the quadriceps.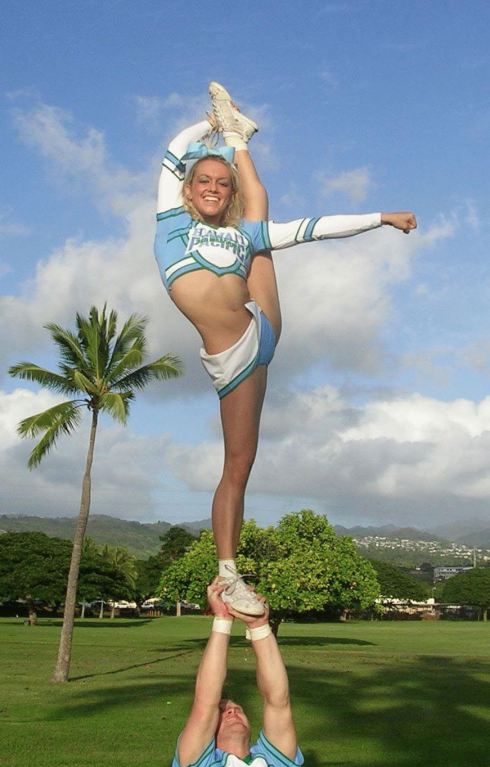 Using a theraband, bend one leg backwards at the knee, and with one end of the theraband grasped in each hand, loop the centre over the flat top of your foot. Sometimes it can be good to have someone supporting you as you do this (but not necessary), once you've steadied your balance, begin to extend the leg up and backwards, keeping the supporting leg straight, as well as tension in the theraband and using it to pull your leg up and over your head. Make sure you don't let the upper body collapse, but hold yourself upright with as straight a back as possible (See Image 8.). Try to hold it here for 10 to 15 seconds and then repeat with the other leg.
Stretching for Splits/Arabesque
2. Stretching for splits / leg flexibility.
Inner thigh / Middle Splits stretches. The next few stretches will focus on improving the flexibility in your inner leg (adductors), hamstring and gluteal muscles to aid in getting a flatter side splits and higher kicks/battements.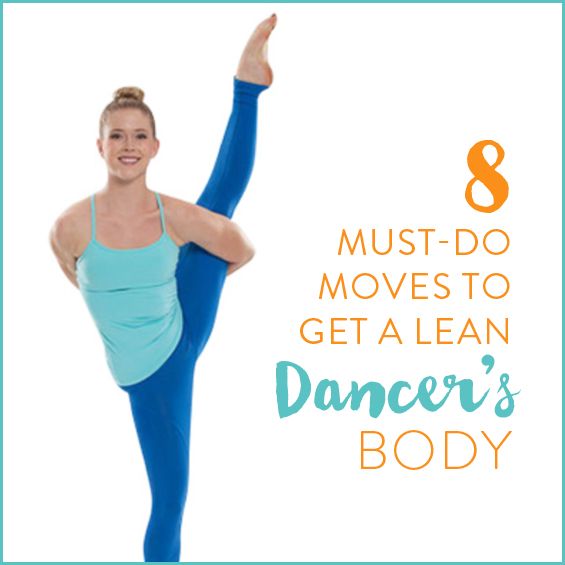 Remember to breathe and relax into the stretch, never force or 'bounce' it!
Standing Straddle Stretch: From a neutral standing position, split the legs so that the distance between the heels of the feet is approximately one and a half times the width of your shoulders, or a little wider, and you are now standing in a straddled position, with your feet facing forwards in a slight turn-out. Shift the torso to your right, so that the upper body is in line with the right leg and gradually lean forward trying to keep the spine relatively flat. At the same time use your hands to wrap around your ankle and gently pull the body closer; You should be aiming to press the entire upper body against your leg with the head reaching as close to the ground as possible (See image 9.). Return to the upright 'straddle' position and repeat to the left side. Perform the stretch again, this time keeping the upper body over the middle of the legs and leaning forwards, one hand on each ankle, until the chest is almost in between the legs, or as close as possible (See image 10.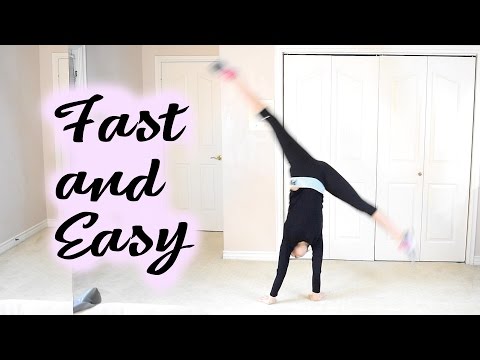 ).
Focus on getting the stomach and chest flat, rather than just the head.
View fullsize
View fullsize
Frog and Butterfly Stretch:  Now for some floor stretches that will greatly improve your middle splits, hip range, and also your turnout. Please keep in mind that people with a very limited range of movement in their hips sockets may find these stretches to be too uncomfortable, so make sure you modify your routine as needed, not all stretches are suited to everyone which is why it's important to listen to your body.
Start sitting on the floor with your knees bent and the soles of your feet pressed together, legs drawn in and hands resting on your ankles. Gradually press your knees down towards the ground until a stretch is felt (See image 11), if no stretch is felt and knees can be flattened easily then hold the legs down, and keeping a long spine gradually bend forwards with the aim of touching your forehead to the your toes.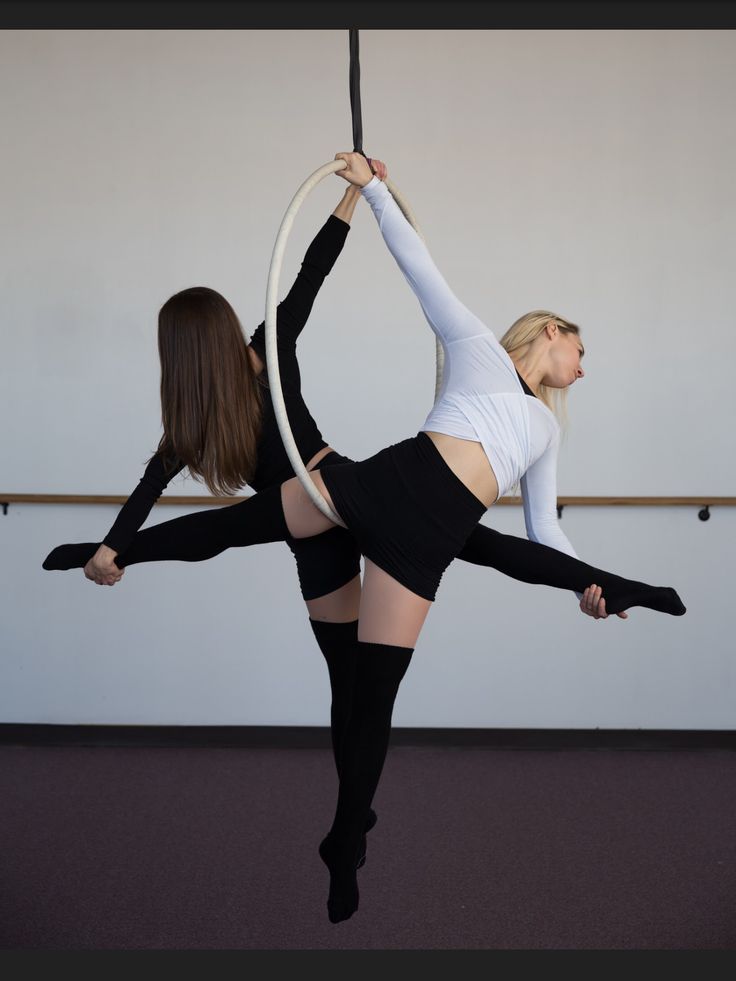 Keeping good posture is essential.
Next, position the body so that you're resting on your elbows and knees, back straight, and gradually spread the knees apart, pressing the hips down towards the floor and making sure you keep the knees in line with the hips (this bit is important!). It is helpful if you can get a friend or partner to gently press down on the lower back to increase the stretch. Once you have gone as far as you can, take several deep breaths and relax into the position, holding for 20 - 30 seconds before relaxing.
Finally, lay flat on the ground, stomach to the floor and draw the legs up in a turned out position with the soles of the feet touching (Don't sickle!). Keep bending the knees until you're in the 'frog position'. Unlike the previous stretch where the hips had to be held directly over the knees, the focus of this exercise is to keep the pelvis firmly connected to the floor, aiming also to get the ankles as close to the ground as possible.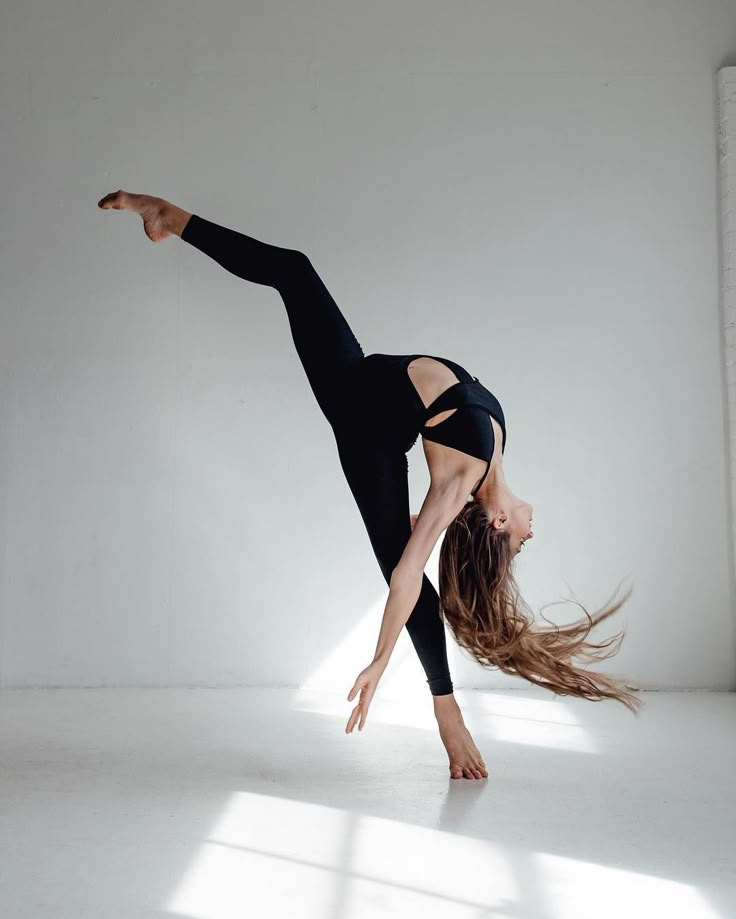 Don't be worried if your feet are stuck up in the air to begin with, some people will be more limited by their hips sockets (and turn-out capabilities) than others, and some will be able to get their hips and ankles to the ground immediately (See image 13.). Practice is the key here, with repetition everyone has the potential for improvement.
Hips remain pressed to the floor as knees draw in.
Next, sit up with your legs stretched out to the sides (in a relaxed middle split position) and make sure your toes are facing up towards the ceiling with no rolling forwards. If you like, you might find it beneficial to sit with your back against a wall to ensure you're not sinking or collapsing your posture.  Now reach your left arm up from the side, and over your head, and still facing forwards bend towards your right leg, trying to feel the stretch all along the leg and up your side (See image 14.). Keep going until you feel a stretch and then hold for a count of 10.

Relax, and repeat on the other side. Now repeat the exercise, this time shifting the upper body towards the leg and flattening all the way from your lower spine to your head until you are folded over your leg (See image 15.). This should give you a completely different stretch, as you engage new muscles to the ones targeted in the previous exercise. Once again hold the position for a count of 10 and repeat on the other side.  Finally, return to the upright, forward-facing position and placing your hands in the centre, begin to walk them forward away from your body, allowing the chest to eased forward with them. Maintaining a straight a spine as possible, lower yourself towards the ground as you continue to walk the hands out. As you do this you should find your pelvis also rotating a little and coming forwards, placing you in a deeper, flatter middle split. Make sure to pause every few beats and take a couple of deep breaths, and then creep the hands forward a little further and repeat until hopefully you look like this (See image 16.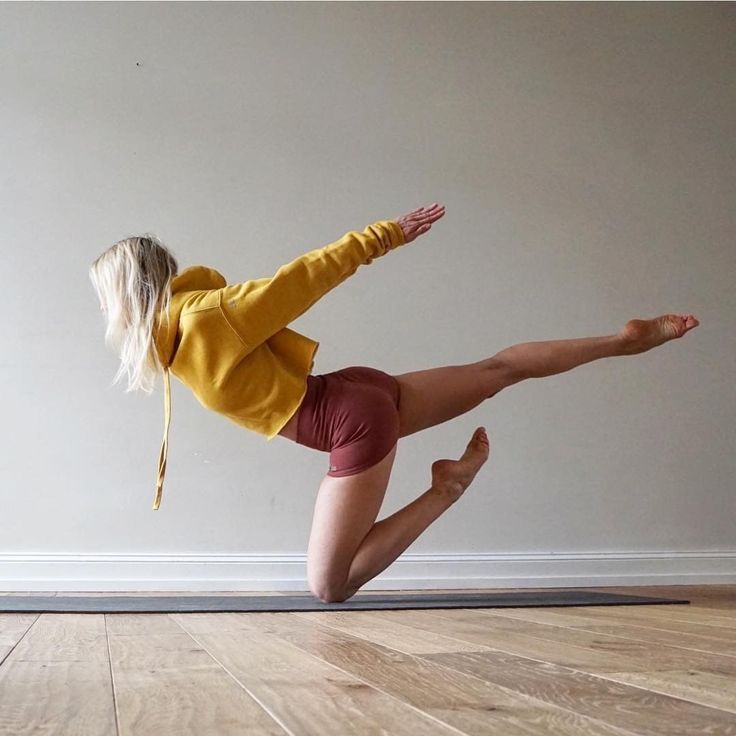 )! Once you relax from the stretch be sure to shake your legs out a little bit so your muscles aren't storing the tension.
Toes facing upwards, upper body facing forwards.
The body has now shifted to face the leg, toes remain pointed towards the ceiling (they may be flexed or stretched according to preference).
Flatten from the lower spine, so the back stays as flat as possible, this provides a much more effective stretch.
Et Voila! There you have it;  A selection of fantastic stretching exercises that will help you improve your flexibility in leaps and bounds (not without practice and dedication though)!   
Article by Elly Ford
Read Next:
Preventing Muscle Soreness
Pointe Shoes the Perfect Fit
Coping with Injury
Dance Advice, Fitness, New to Dance, Advice + Tips, Health + FitnessEnergetiksdance, stretching, dance advice, tips, ballet tips, flexibility, flexibility tips, splits, flexible, stretching tutorial, ballet stretches, dance stretches, So you want to be flexible, Elly Ford7 Comments
0 Likes
Dance to be healthy! - BU "Novocheboksarsky Medical Center" of the Ministry of Health of Chuvashia
On April 8, the team of the Novocheboksarsky Medical Center took part in the traditional evening of rest "Dancing with a doctor" .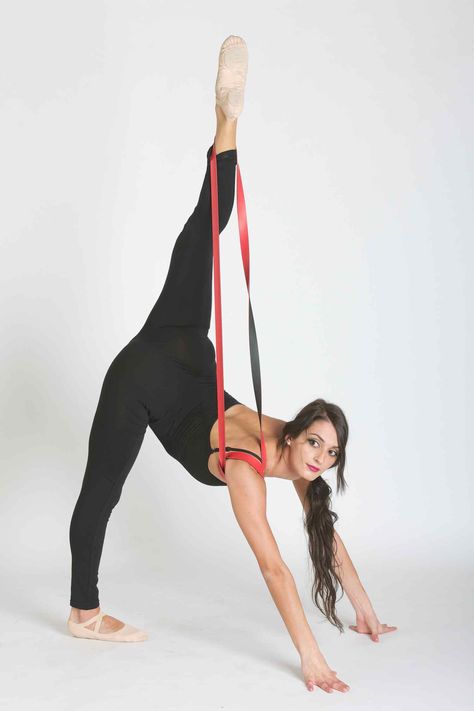 Dance club "Fortuna" of the Palace of Culture "Khimik" hosted the project "Dancing with a doctor" - a project actively implemented in Chuvashia, in which, along with other groups of the city, health care representatives take part.
Employees of the medical center are one of the most active participants in the project: Alexey Demakov Deputy chief physician for obstetrics and gynecology, Alexei Kalashnikov obstetrician-gynecologist of the gynecological department, Gennady Manochenko head of the neonatal intensive care unit, Nina Cheglakova head of the PTO , Irina Vanyuzhina head of the pediatric department No. 1 and Lilia Porfiryeva head of the OOMPDOU.
Guests of honor were present at the evening of rest: the Minister of Health of Chuvashia Alla Samoilova , Head of the city administration of the city of Novocheboksarsk CR Oleg Biryukov , Chairman of the NGSD Natalia Dobryanskaya, which was thermal maintaining health.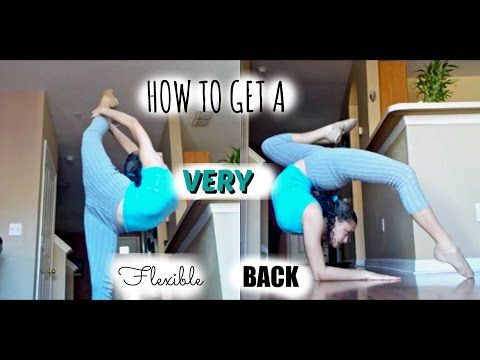 Then all the participants went to the dance floor and started spinning in a waltz whirlwind.
Chief Physician of the Novocheboksary Medical Center Aleksey Kizilov noted that regular physical activity is necessary for health and dance classes lead to active longevity.
Dancing is a great way for people of all ages to keep fit. Dancing is a great activity for those at high risk for cardiovascular disease. An Italian study has shown that people with heart failure who engage in dance as a form of exercise improve their heart health and improve their breathing. Their quality of life also improves significantly compared to those who exercise on exercise bikes or treadmills.
Dancing helps you lose weight
If you exercise regularly, dancing will help you lose weight. Recreational aerobics based on dance moves is just as effective for weight loss and getting in shape as cycling or running.
Dancing gives you energy
Do you feel that you lack energy during the day? Dancing will help you regain it.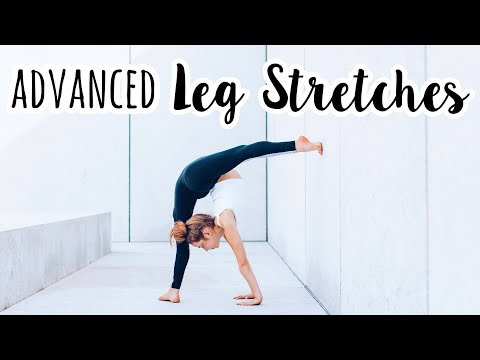 Weekly dancing can improve physical condition and make adults more energetic.
Dancing makes you more flexible, strong and enduring
At times, dancing requires you to be flexible. Most dance classes begin with a warm-up that includes stretching and flexibility exercises. When you dance, you must try your best so that all muscle groups are involved.
Dancing is a physical exercise, so it makes you stronger. Endurance is the ability of the muscles to work each time for a longer and longer period without fatigue. If you practice dancing regularly, especially an energetic style, you will become much more resilient.
Dancing makes you happy
Dancing is a special activity that everyone enjoys. If you watch a man dancing, you will surely notice a big smile on his face. Smiling and laughing while dancing is absolutely normal! Just dancing allows you to truly enjoy life and yourself. Unlike other physical exercises, there are no age restrictions in dancing.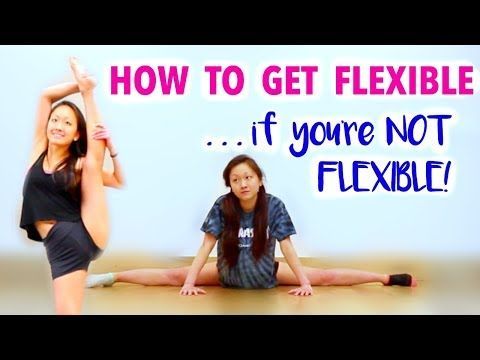 A person at any age can dance and enjoy the benefits that this activity brings to his health.
Dancing relieves stress and depression
It has been proven that dancing can prevent mild depression and make the dancer more self-confident. Depression is becoming more and more common in teenagers and adults of all ages.
Dancing increases self-esteem
Dancing helps to become more self-confident. Every time you learn a new move, you gain more confidence and your mood gets better. And this heightened self-confidence extends to all areas of your life.
Dancing improves memory
Scientists have found that aerobic exercise helps prevent shrinkage of the hippocampus, the part of the brain responsible for memory. The hippocampus naturally shrinks throughout adulthood. This often leads to memory problems, and sometimes to dementia.
What is the best music to dance to?
There are many dance styles.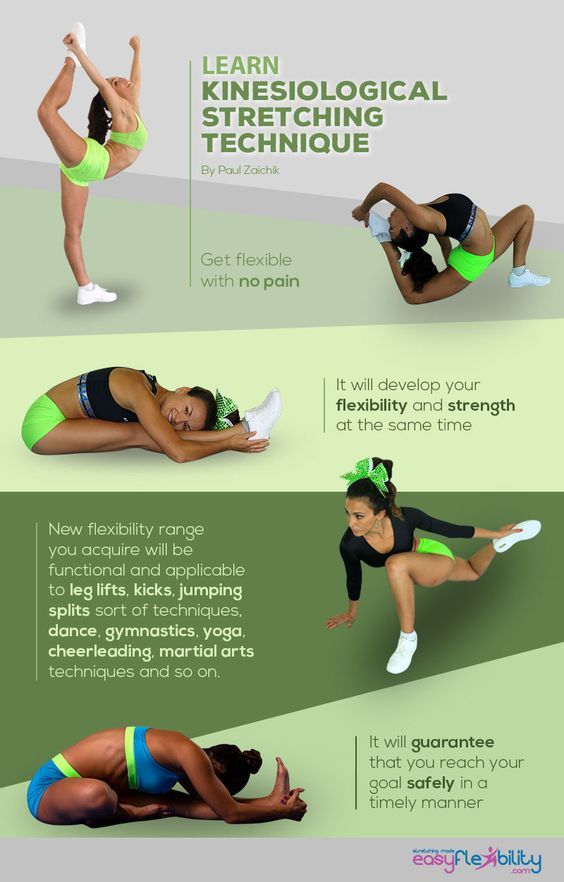 Jazz, salsa, merengue, bachata, reggaeton, zumba, hip-hop, ballet and so on - they all require different music. Each dance style is equally useful. Any dance provides an opportunity to lead a healthy lifestyle. Dance can help in many different ways. All types of dance are equally effective, the main thing is to choose the style that you like best and do it regularly so that this pleasant activity benefits your health.
Dance and be healthy!
5 tips to help you make progress in dancing
Is it possible to quickly improve your dancing skills with a few simple and effective steps? Yes! Read our tips to improve your dance technique.
Whether you're a beginner or an experienced dancer, whether you're into ballet, modern jazz, hip hop, or any other style, these 5 tips will help you reach your peak.
Would you like to change your dance costume while keeping the same clothes? This can be done with a single accessory or piece of clothing - a favorite item that can be worn in many ways.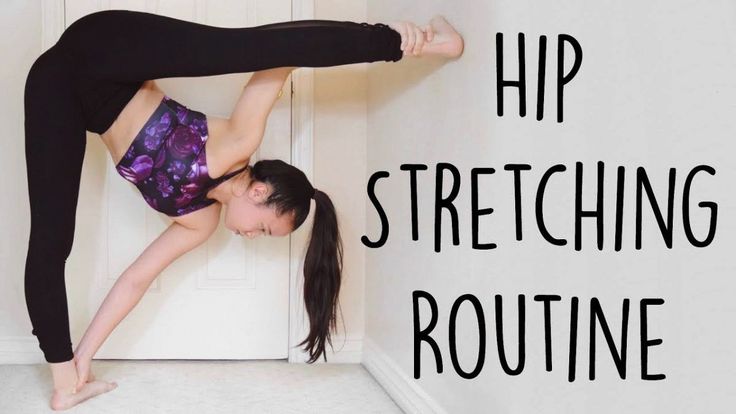 Depending on your style of dancing or how you feel at the moment, you can wear this piece however you want right now to give yourself a whole new look.
Your dancewear is part of your expression, so get creative by choosing an outfit that reflects your personality. Mix styles and develop your creativity.
What dancer has not had difficulty maintaining balance during the batman retreat or when performing a pirouette without a somersault?
To keep a good balance, remember this: when you move into a half-pointe position, automatically think about getting taller, as if someone is pulling you up. Press down on the ground with the foot that touches the floor to keep a firm footing. Also pay attention to the muscles of the core: tighten the stomach, imagining that the navel should touch the spine, and tighten the gluteal muscles.
Dancing is not always easy to gracefully express yourself and see your body moving smoothly and elegantly.
However, viewers often pay attention to the upper half of the dancer's body. To become more graceful, try to move in a relaxed way and keep a natural expression on your face. No one should notice the slightest sign of effort in your eyes!
Free your head and let it move, don't tense up. Do not spread or close your fingers as if you are holding something. A good dancer should have "light" hands. Your fingers should be controlled but relaxed (imagine water dripping from your fingertips and focus on the sensation).
Watch how you hold your hand: from the shoulder blades to the very nails. Keep your elbow from "falling" by taking care to support your wrist. Good support and resistance will help you shape curves that are smooth and elegant!
Flexibility is not required in dance, but it remains a highly sought-after characteristic for many dancers nonetheless. If it is not an innate trait, it can be developed gradually, with patience and care, given the capabilities of your body.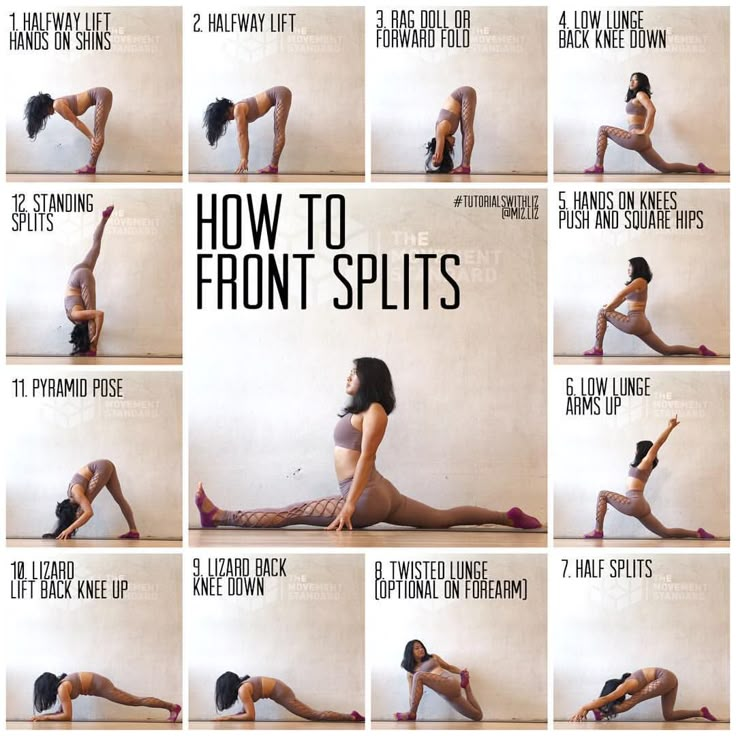 To make your body more flexible, we recommend a special exercise - splits . It is recommended to perform it only under the supervision of trainer ! Find a trainer at All Do Sport to train efficiently and safely.
First, warm up for 10 minutes, alternating several basic exercises. Sit on the floor with your legs together in a butterfly position and do a few rolls on your back. Then warm up your legs with a few exercises, do a series of jumps and a few deep lunges, and move on to the next:
Execution: lie on your back and put your feet on the wall. Use your hands to move as close to the wall as possible. Touch the wall with your buttocks. Straighten your legs up and stretch your toes, keeping your feet and knees together. Legs and buttocks should rest on the wall. Start slowly spreading your legs apart. Lower them down to the most extreme position. Fix this position and try to relax, allowing gravity to push your legs towards the floor. Lightly press your hands on your feet. Gradually open your legs wider and wider, stretching your muscles.
Breathing: inhale deeply and exhale slowly throughout the exercise to relax and oxygenate your muscles. This will gradually help your body become more flexible.
Safety tips: make sure you keep your buttocks firmly against the wall and your back against the floor throughout the exercise. Pull in your stomach and lower your legs as low as possible, but not with force!
Do this exercise once every 15 minutes.
If you are already flexible enough, put on ankle weights such as Gym Weight Domyos. They will increase muscle tension and add extra inches to your stretch!
Before the performance, it is important to take time for yourself and relax. Every dancer has their own set of tips for overcoming fear on stage. Do you want to know the proven way? Learn to relax through conscious and deep belly breathing.