How to become a dance teacher in australia
How To Become A Dance Teacher In Australia
So, you have danced for as long as you can remember. The early mornings, the late nights, the blisters, the lifelong friends, the passion, joy and all the lessons along the way. Now you're ready to impart your knowledge and love onto the next generation of dancers. But, where do you even start?
It can be overwhelming right; those nerves you felt before your first ever class are no doubt creeping back in. Rest assured as we piece together some steps to help you along the way.
Here is our guide on how to become a dance teacher in Australia. 
Table of Contents
1. Dance Teachers need a Formal Qualification
The qualification you will need to pursue depends on where you want to start and finish your career. You could start off small and as you progress further, continue with your studies to complete your Diploma or Advanced Diploma.
A great place to start is by pursuing a Certificate IV in Dance Teaching and Management.
The Australian Government's Myskills page lists Accredited Training Providers to complete the course with. It also outlines the Course Overview, Student Outcomes and Financial Assistance. 
Now, you have the experience and formal qualification, it is time to start the fun stuff.
2. Your Business Plan (AKA your choreography)
There are so many avenues you can go down, from teaching the littlies or giving the oldies a fun social outing, to teaching within a school or an academy. Or maybe you just want it to start off as a bit of a side hustle and hire out your local hall/studio a couple of nights a week.
Setting up a business plan can be daunting though it's an essential to becoming a dance teacher. Think of it as choreography, it will give you a starting point, it will help guide you when you're feeling lost. It will grow with you and no doubt will be your savior when things aren't going to plan.
The business plan should outline your goals, vision, your budget, your business ethics and so much more.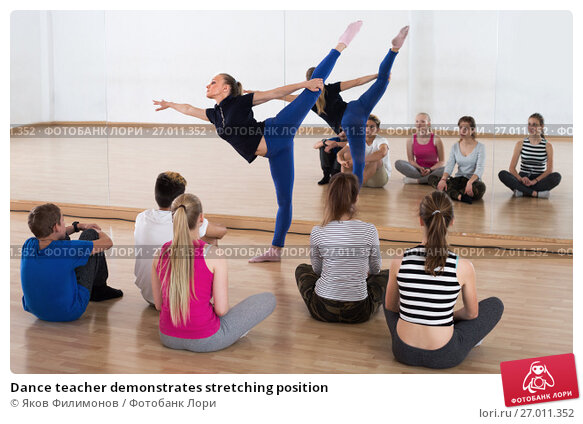 I hear you, you're a dancer not a business plan writer!? Thankfully, the Australian Government have put together some great resources and free webinars to help you on your way, check them out here. There is also a great example written up by The Studio Director.
I know, I know, this stuff isn't your forte but it will all be worth it in the end, hang in there, where almost at the end! 
3. Marketing
Though you would have written about this in your business plan, we're here to place an emphasis on how important marketing is in successfully becoming a dance teacher.
In your business plan, you would have established your target market- your dance style in other words. Stay true to this and try to find where your dancers' hangout… Are they on social media, is TikTok the answer? Or are you targeting the older generation. In which case maybe it is time to create some flyers and get them circulating in your local retirement village. Which marketing activities you adopt will depend on your target market.
Though in any case, it is best to at least establish an active presence on Facebook and Instagram. There you can share videos of your classes, student achievements, class schedules and more. 
If you're still a little unsure, here are 9 Low Budget Marketing Ideas to get your marketing campaigns off the ground. 
4. Dance Teacher Insurance
You will need Dance Teacher Insurance which is a combination of Professional Indemnity and Public Liability Insurance.
The Professional Indemnity Insurance is there to protect you against claims or incidents where a third party (crazy dance mum) alleges they have suffered a financial loss as a result of your (or your alleged) negligence or a breach of Professional duty. 
The Public Liability Insurance, is designed to protect you against Personal Injury or Property Damage arising from your activities. This means…. That crazy dance mum strikes again but this time, trips over the extension cord running your music. I know, dear old mumsy shouldn't even be back there in the first place.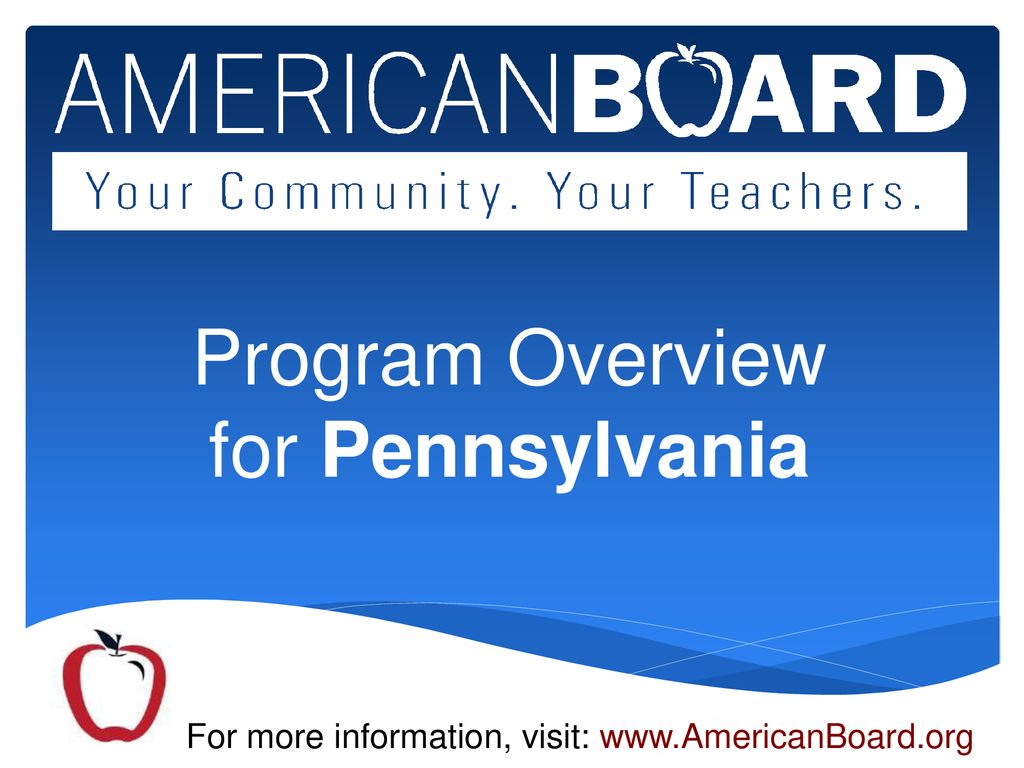 Now she is holding you responsible for her twisted ankle and the fact she can't go to work. Que the medical and legal bills which is where your dance teacher insurance comes in.
Public Liability Insurance will also come in handy when you're hiring out a dance studio to teach in. Or for that end of year concert when the landlord is demanding a Certificate of Currency. This is to simply prove to the landlord that you are currently insured incase anything goes wrong on their property.
Time for the fun to begin!
You have finally finished all the boring things and you can get back to what you love! Remember to have fun, it will all be worth it in the end. You will be spreading your love and passion for dance in no time at all.
Facebook
Twitter
Pinterest
How To Become A Dance Teacher In Australia
Working in a field you love is the ultimate dream.
If you have the knowledge, experience, skills, and above all, a passion for dance, there is no reason why you can't pursue a career as a dance instructor.
Teaching students effectively can be hard work but with time, patience and a little creative know-how, you'll soon be able to share your love of dancing.
Before you start applying for every dance teacher job you see, you might like to take the time to make sure you have any professional qualifications required by different dancing schools and studios. Be aware, some may prefer you to have some teacher training or to have completed formal course work or professional learning in pedagogy.
However, if you would like to become a private dance teacher, have a look at Superprof. It only takes a couple of clicks to upload your profile and you can start working with new students.
Continue reading for more advice about how to become a dance teacher.
The best tutors available
Let's go
Where Can a Private Dance Instructor Work?
Your first consideration is likely to be where you can teach dancing to students?
You can conduct lessons in a studio, school, college.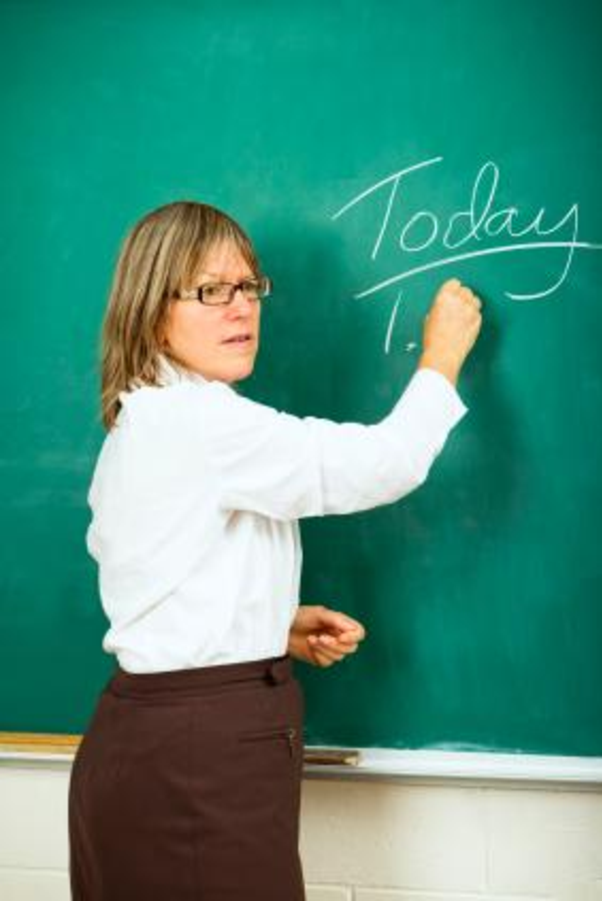 or privately at your home | Source: Unsplash - Danielle Cerullo
It can be difficult at the start, when schools don't know you, to find a job as a dance instructor. It may also take time to get your first student. Try not to feel discouraged—dancing is one of the more popular performing arts and you just need to know where to look and how to promote yourself at a professional level.
Before you begin working, you should think about how you would like to be paid. There are two pathways you can follow:
Employee (contracted or casual)
Sole Trader (self employed)
Employment as a Dance Teacher
The process for applying for jobs, and the benefits of working for a dance school or studio, are similar to any other job.
You will first be required to submit your CV and an application letter addressing the criteria. If you pass this stage, you will be called in for an interview and you may even be asked to demonstrate your skills.
While this process can be arduous, the end result is rewarding as you will likely be given a contract and will have regular hours and a reliable salary.
Apply broadly when you start submitting applications. Try:
dance studios and schools
public and private education institutions (primary to college level)
theatre production companies
independent performing arts schools
private agencies and dance associations
regional and national dance conservatoires (such as ballet)
Self Employment
Working for yourself requires a lot of effort and motivation but the benefits are increased flexibility and freedom, not only in your work hours and rates but also in your teaching style.
As a self-employed instructor, you decide the level of students you will take on and the group size, from private training with a single student to larger groups.
The most important initial consideration will be finding a good location for teaching your class. This may mean hiring a space. Once you're established, however, you can certainly work towards opening your own studio or company.
Self-employment also comes with added responsibilities, including financial management. You may wish to consider hiring a book-keeper, or even going into partnership with another teacher.
Dance teachers with skills in choreography and experience in performance organisation can also put together shows or workshops. Not only does this allow your students performing opportunities but it will bring in new students.
Building a professional career teaching dance takes time and effort. It may be that, rather than pursue a fulltime job, you are happier working part-time and just want to help people experience the joy of dancing.
Whatever your next step is, qualifications and experience will go a long way to helping you reach your goals.
Superprof offers a unique way of promoting your skills and classes to a wide market. Creating a profile is easy and once you've done that, you can begin giving private lessons or running online classes.
What is a Reasonable Hourly Rate for Dance Lessons?
"How do I know what I should charge?"
This question is probably the most commonly asked by teachers new to private tuition—in any field.
Instruction for less common styles of dance can usually be charged at a higher rate | Source: Visual Hunt - CLF
Deciding on a fair hourly rate will be your most important decision. Too high and people might be unwilling or unable to commit; too low and students may think you have no experience or skills.
Setting your rates is a balancing act to ensure you are covering your costs and being competitive in the market.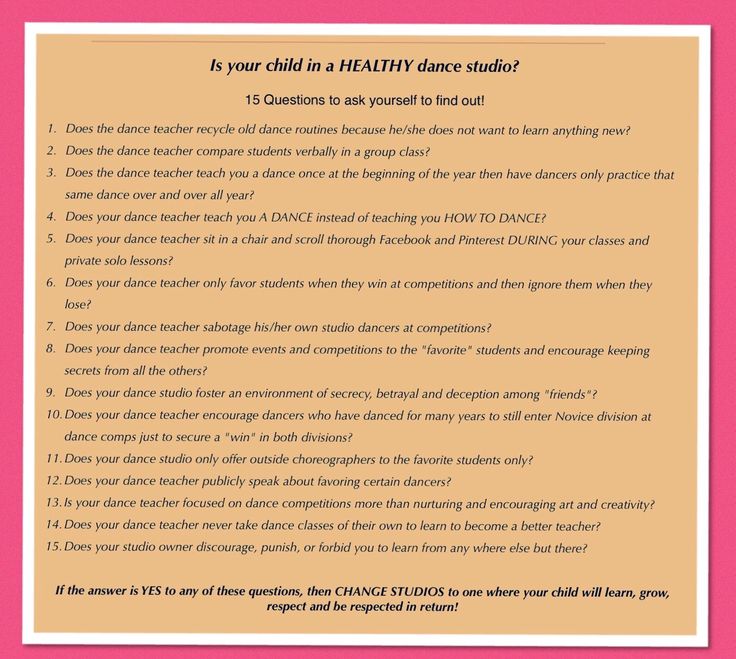 As a guide, the average hourly rate of pay for dance instructors in Australia is $30 to $50.
Depending on whether you are teaching at a dance school or offering private or online classes, this rate may be more or less. The key is to be able to get students who would like to continue learning with you because they like the way you teach and find your lessons enjoyable.
As a new instructor, it would be a good idea to factor in the following points when determining your rates:
your personal level of dance education and professional teaching qualifications
style of dance class you offer
your teaching experience
background experience of each student (beginner or advanced?)
whether you will offer packages, group discounts or loyalty bonuses
external costs, such as rental of teaching space and equipment
content of your lesson and preparation time
As your career progresses, you should also emphasise feedback and testimonials from students and your reputation.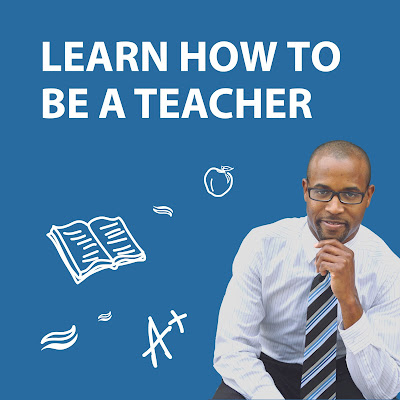 These will both help people make their decision about which teacher they want to learn with.
Check the rates other dance tutors set to find the average hourly fee for your class style. On the Superprof site, you can search the type of dancing you specialise in and the location to see what other tutors charge.
These days, dancing doesn't necessarily have to be taught in person. Online classes are very popular and, as long as you have a reliable internet connection and webcam, are a good way to save on external costs and travel time. Online tutorials tend to have lower rates, but even so, make sure you still factor in your level of experience, preparation time and computer-related costs.
The best tutors available
Let's go
What Qualifications Does a Dance Teacher Need?
Qualification or word-of-mouth—which is better?
The answer to this question is mainly determined by where you want to teach.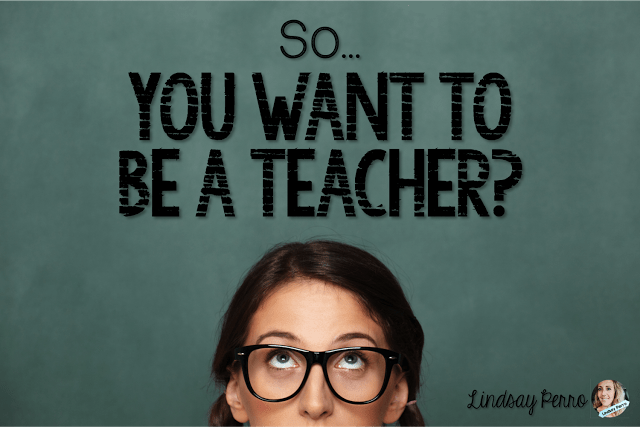 Setting up a tutor profile on Superprof does not require a dance qualification, and it is possible to teach privately without them. In fact, some people prefer practical experience and knowledge over a paper qualification.
On the other hand, if you are looking to be employed by a dance company or similar, they are likely to require some level of official qualification.
There are a number of different courses you can do to gain professional qualifications. Some of these are:
Certificate IV courses (Teaching and Management, Community Culture)
Skill Set units (through AusDance)
Diploma of Dance
Bachelor of Dance Education
These courses vary in length, so you would need to carefully weigh up what requirements you have to meet, and how much time you can afford.
In addition to dance-specific qualifications you may also need:
working with children and vulnerable people approval (as applicable to your state) if you will be teaching children
current First Aid qualifications
a bachelor level (or equivalent) degree in education if you are planning on teaching in primary schools, high school or at college level
Obtaining employment in a more prestigious dance institution will not only require top-level qualifications, but also significant prior experience.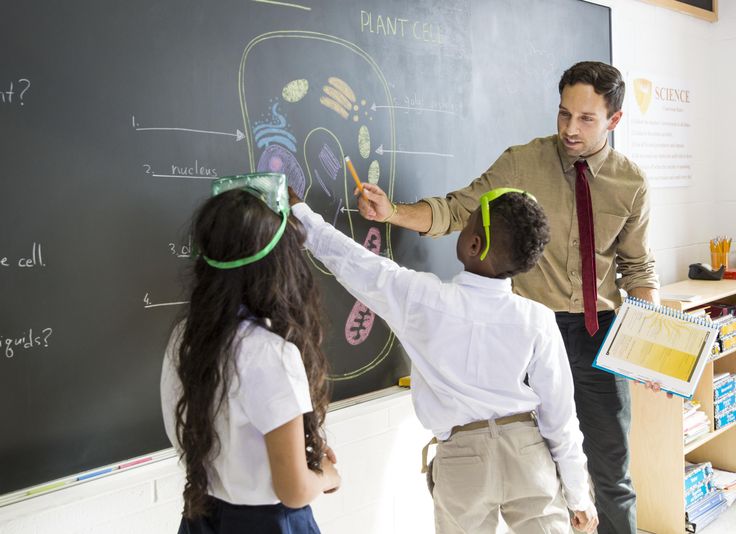 Starting small as a private tutor while you study, then working your way up can be an achievable career goal.
For further information we have a full article on dance qualifications here. 
Getting Ready for Your First Lessons
If you're committed to knowing how to become a dance teacher with a good reputation for quality lessons, you have to be able to take a step back and assess your personal and professional aims.
Ensuring your students learn something while having fun is a guaranteed way to get them to keep coming back | Source: Visual Hunt - idadanza
Beware of becoming a victim of the fast money trap. Taking on students for every and any style and level, from beginning jazz to advanced ballet, and capoeira (what is that?), is only going to ensure stress on your part and dissatisfaction for your students.
Look at where your strengths, skills and passions lie. Ask yourself what you can offer that will make you stand out from other teachers who have similar training and knowledge.
What is your point of difference?
Be creative. What can you do that very few others offer?
Would it be worthwhile to become more in demand by undertaking training and increasing your skills in some less common styles?
Narrow down your niche. Will you focus on ballroom styles, traditional jazz, latin, modern, hip hop, funk or classical performance dance such as ballet? What level will you specialise in—beginning, intermediate or professional advanced?
The more precise your niche, the more focused you will be and the ability to meet student expectations will increase.
Currently, Superprof dance tutors offer classes in:
ballet
contemporary
Bollywood
Urban Kpop
dance for fitness or therapy
Brazilian Zouk
Hip Hop and Jazz
Indian Classical Dance
Chinese dance
That's just a small sample.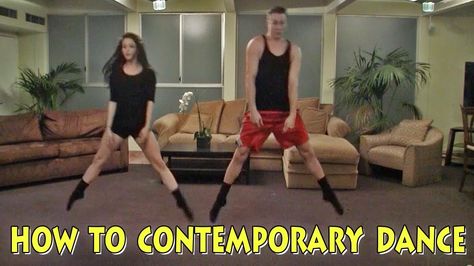 Where do you fit?
Before starting, think about your personal teaching style. If you're not sure, think back to teachers you've had whose styles you liked. Also remember that you may need to modify your style to suit your student and help them meet their goals. Your first lesson is your best opportunity to test out what works and what doesn't.
Remember to have your teaching space organised—if you're renting, ensure it is reserved correctly and has everything you need. Make sure you have the necessary equipment, especially if you are tutoring beginners who will appreciate not having to buy lots of equipment at the outset.
Even if you have been teaching for a while, it's essential that you review your content and teaching plan before every lesson so your session runs smoothly.
Now that you've done the set-up preparation, what about planning your individual dance lessons?
Do You Dream of Teaching Ballet?
If you want to become a ballet teacher, you should be aware the competition is tough.
Out of all the dance styles, ballet teaching requires the greatest amount of training and a high level of education at a certified institution.
However, if this is your dream, don't let the requirements deter you. For talented and committed instructors, the popularity and demand for ballet instruction mean the effort will be worth your while.
What Resources, Equipment and Accessories are Necessary?
As with any creative pursuit, dance also requires style-specific equipment and clothing.
Some dance styles require specific equipment and accessories | Source: Unsplash - Nihal Demirci
Aside from the teaching location, new tutors also need to decide what accessories and equipment they need, and whether they will provide it for their students. In addition, you need to ensure you have access to the relevant music and playing devices. For modern dance, you may wish to see what sort of music your students prefer.
Resources for teaching dance are readily available and can be of significant help when preparing lessons.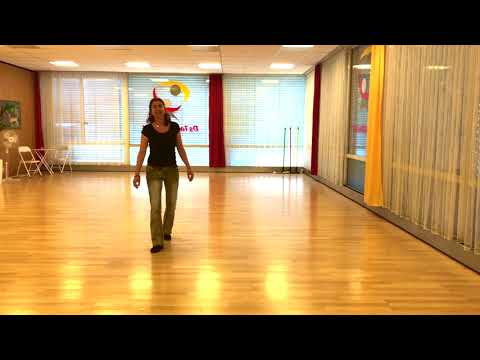 Relevant resources are also great to use during a lesson, at any time.
When planning content for classes, new (and experienced) tutors may find helpful resources in the following areas:
YouTube clips
Dance Video Libraries
Teaching and technique Apps
Online tutorials
dance websites, such as Ausdance
Online dance resources, including Every Chance to Dance
Dance companies, such as Bangarra, often have resource kits or platforms
Now that you're ready and armed with information on how to become a dance teacher, what are you waiting for?
Studying choreography abroad
Study Abroad: Specializations
The process and cost of studying choreography in the best universities abroad
Choreography is the art of composing and staging a dance, as well as the correct presentation of the dance to the audience. Being one of the most widespread and extensive disciplines in the field of arts, choreography is popular among students of foreign universities.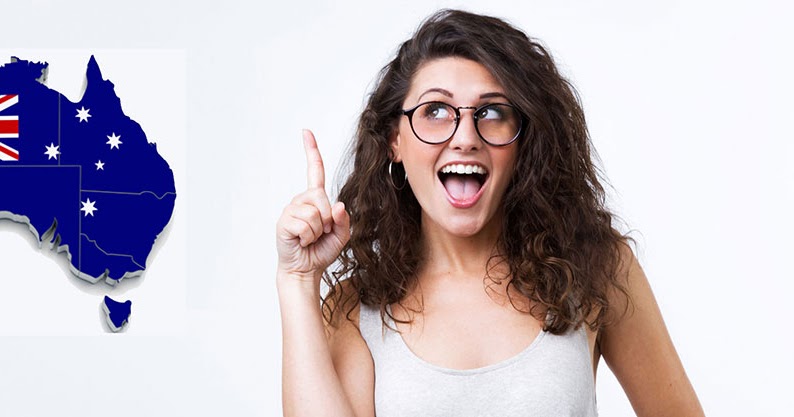 It is not surprising, because the choreographer's craft is in demand, does not lose its relevance and keeps pace with modern trends in the art of dance.
If you feel music and understand the human body, you are interested in traditional and newest dance styles, studying choreography abroad is for you! A quality international choreography education will allow you to get an extensive practice and the job of your dreams.
Specializations
By choosing choreography as your study abroad discipline, you will be able to concentrate on general choreography and dance staging, or on individual types of choreographic art.
Here are some popular subjects in which students from foreign universities can specialize:
General choreography
Contemporary dance
Classical dance
Jazz dance
Ballroom dance
Ballet
Dance moves
Dance notation
Folk and traditional dances of the world
Folk and traditional dances of Europe
Folk and traditional dances of Asia
Folk and traditional dances of the Middle East
Folk and traditional dances of the Americas
Process and cost of training
You can get initial choreographic education at the certificate or diploma level, which lasts from 1 to several years, provides applied skills and a basic understanding of dance art.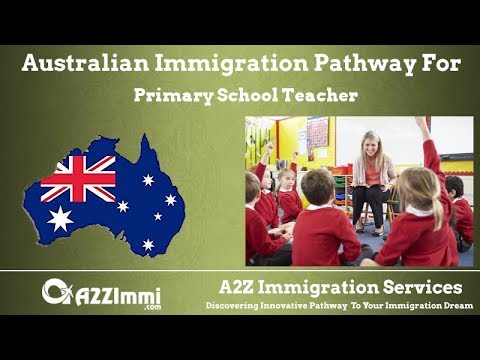 Most current choreographers have at least a bachelor's degree. At the undergraduate level, a student can earn a BA or BFA degree with a specialization in choreography. Bachelor's studies usually last 3-4 years and include simultaneous theoretical and practical training of future choreographers and directors.
The student can also continue their studies in the master's (1-2 years) and doctoral studies, studying the art of dance at a deeper level and, with the research focus of the course, working on their own scientific research in the field of choreography.
The study of choreography usually combines theory and practice. Thus, students study the basics of dance construction, the composition of choreography, its motives, forms and principles, learn how to stage choreography of small forms and large-scale dance performances. In addition, an important component of choreographic education is the study of music, art history, music and dance history, world culture, stage costumes and effects.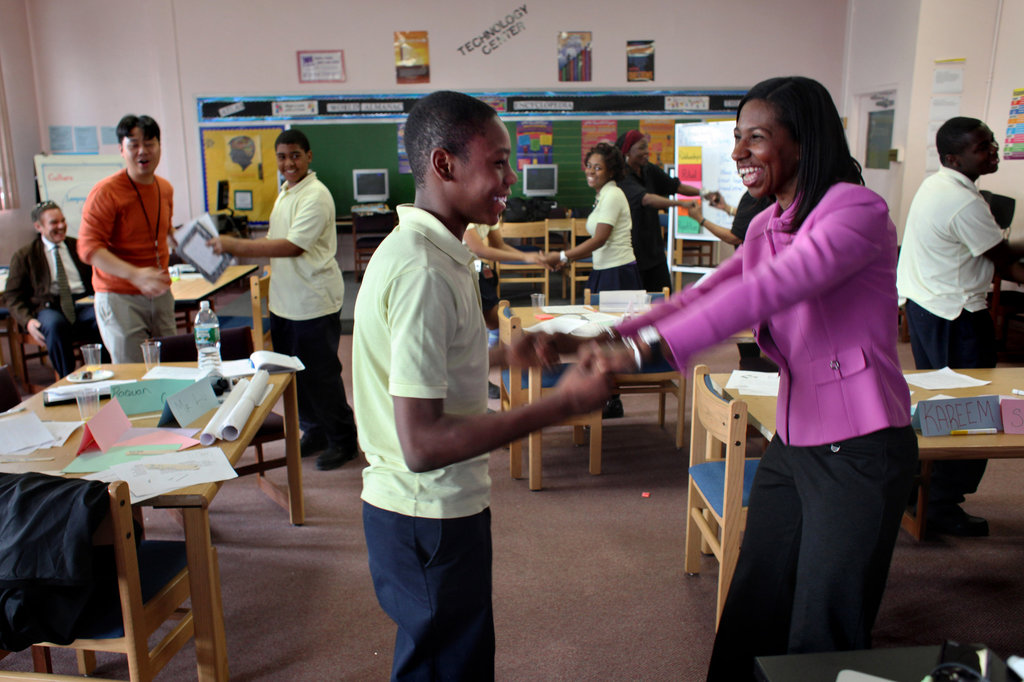 Knowledge of all these aspects of the discipline allows the choreographer to create professional dance performances that are perfect in terms of technique, emotion, music and thematic context.
Practice is one of the most important components of choreographic education, which gives the young choreographer the opportunity to gain the necessary experience, embody his ideas and test his abilities. Students of choreographic courses abroad are engaged in practical dance staging weekly in modern equipped studios and classes. A large individual or group dance project is also part of most training programs. Graduation performances by young choreographers take place in university theaters and other venues.
With a wide range of choreography programs at foreign universities, international students can choose a course that suits their budget. Affordable choreographic education can be obtained at the Canadian Brandon University ($5,244 per year), the American MiraCosta College ($6,800 per year) and the Dutch Codarts University of the Arts ($5,100 per year).
More expensive education is offered by the Australian University of New South Wales ($24,811/year) UK Coventry University ($17,535/year) and Lincoln University ($17,960/year) US New York University ($25,705/year) and UC Santa Barbara ( $34,213 per year).
Top universities in choreography
Royal Academy of Dance, UK
Royal Academy of Dance is located in the heart of London and is one of the best dance schools in Europe. Students from 80 countries of the world study here, and the best teachers and experienced choreographers teach. Due to the extensive selection of training courses, students of the academy can study almost any existing direction in the art of dance.
In addition, the academy offers a wide range of degrees, including licentiate, professional and higher diplomas, certificates, bachelor's and master's degrees.
Here you can study choreography and dance education, dance production, ballet and many other disciplines. The courses are intended both for students studying choreography from scratch, and for dancers who want to master the profession of a choreographer. For foreign and working students, the academy provides the opportunity to study with a flexible schedule, as well as fully or partially distance learning.
Average tuition: $14,000 per year
LASALLE College of the Arts, Singapore
LASALLE College of the Arts is one of Singapore's leading arts and performance institutions. College teachers are experienced teachers and active artists, which allows you to maintain the relevance of training courses and their applied nature. In addition, the college boasts extensive practice and internships that students undergo during their studies, and, as a result, a high level of employment of their graduates.
For future choreographers, the college offers 3-year diploma courses and bachelor's degree programs with honors in choreography and dance arts.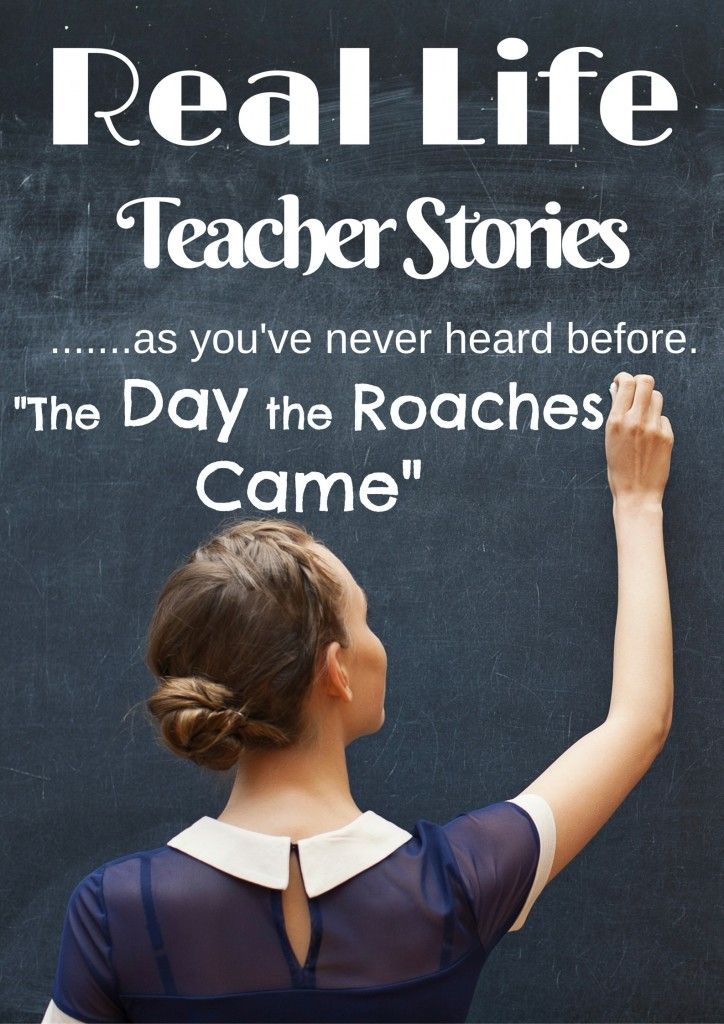 Classes on these programs are held in small groups, students study all aspects of choreography - from the historical and cultural context of dance art to dance production, expression of emotions through movements, dance techniques and critical analysis of dance productions.
Average tuition: $17,000 per year
York University, Canada
Founded in 1959, York University is one of the largest universities in Canada and is famous for its truly international atmosphere, created through extensive international cooperation of the university and the education of a large number of foreigners from 171 countries of the world. On the basis of two campuses, the university offers the study of a wide variety of subjects, including a wide range of disciplines in the field of arts and performance.
Choreography at the university can be studied at all academic levels - undergraduate (BA and BFA degrees), masters (MA and MFA degrees) and doctoral studies.
The University Department of Choreography is the largest and oldest in Canada, on its basis today you can study all aspects of the theory and practice of choreography, classical and modern dance, as well as ballet and national dances. University students get access to well-equipped dance studios and venues for organizing performances, modern equipment and costumes. University graduates are actively working as choreographers, directors, dance teachers and dancers.
Average tuition: $16,050 per year
Best dance schools in Australia, USA and England
World Schools of Choreography
Study in Australia in English - preparation and admission with Allterra Education
Admission to Australian educational institutions with experts! We will help you choose a program, university, submit documents and enroll
Ask a question
Prospects
Wide choice of schools
---
There are over 2,800 private schools in Australia, including both day and boarding schools.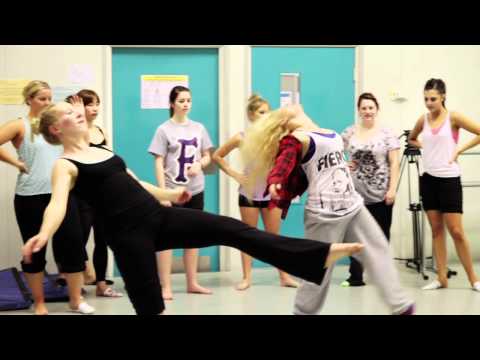 You can study not only in English, but also in other European languages, such as French, Italian or Spanish.
World-class universities
---
Education in Australia is not inferior to British. Australian universities are consistently present in the international rankings of the best universities. More than ten universities in Australia are in the world top 200.
Job Opportunity
---
Australia values ​​qualified professionals and graduates of its universities, so foreigners are given the opportunity to stay in the country for two to six years after graduation (depending on the level of education) to find a job.
Australian education system
Perhaps the main feature of Australia, in comparison with most countries of the Western world, is its remoteness from other continents. This location somehow affects local life. Most of the problems of the Western world do not affect the Australians themselves and those who come to their country so much.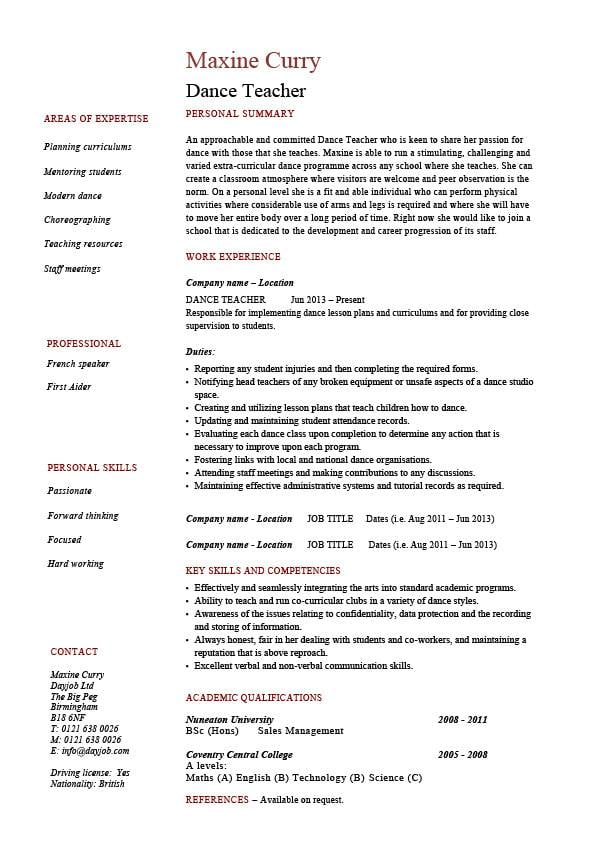 Thanks to some aloofness, as well as a warm and sunny climate, life in Australia can be called more relaxed. Well, the uniqueness of Australian nature and the ocean simply do not need comments.
Despite its remoteness, Australia is a developed country with a strong economy. It has everything for a comfortable life and career: modern infrastructure, large companies, rich cultural life, opportunities for outdoor activities. The combination of these factors makes Australia an excellent destination for secondary or tertiary education.
One of the main features of education in Australia is the prevalence of private educational institutions: about 36% of children in this country attend private schools (for comparison: in Russia, about 5% of children study in private schools). Due to their popularity, non-public schools receive enough funding for development - both from the public and private sectors. As for universities, public universities are more popular in Australia: about 93% of students.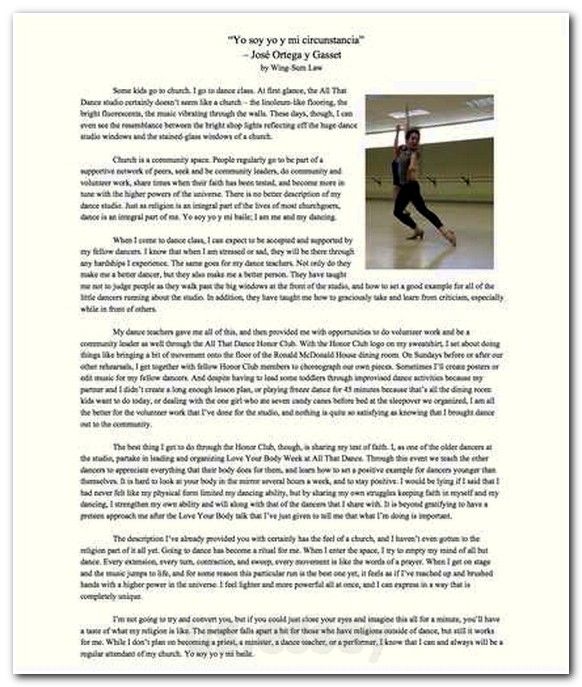 According to the US News Best Countries for Education Report, Australia is in the top 10 countries in the world for the quality of education. Education here is entirely aimed at development. Teachers in schools monitor the efficiency of assimilation of information, and if one of the methods works, then they apply another. In the classroom, children not only study theory, but also actively participate in practical exercises: they experiment, test, model, etc. Studying at a university also involves a lot of practice and independent analysis of theoretical material, developing the skills necessary for successful employment and career building.
Features of secondary education
In Australia, secondary education consists of three stages: primary, secondary and high school. Compulsory education means education from 6 to 16 years.
Primary school may also include kindergarten and preschool. As a rule, in Australia, children go to the first grade at the age of 5-6.
Education in elementary school lasts seven to eight years. Secondary school begins at the age of 12-13 and lasts three to four years. Children go to high school at about 16-17 years old, the training period is two years. The last, graduating class in an Australian school is 12th.
Private schools
In Australia, there are both private day schools and boarding schools where children live on campus. There are also boys-only and girls-only schools and, of course, coeducational schools.
One of the advantages of private schools is that foreigners can study in them. In addition, such schools usually have more modern educational and technical equipment, they may have their own vast territory, swimming pools, gyms, dance studios, tennis courts and much more.
After private schools, you can enter public and private universities in Australia and abroad. Since the school is taught in English, it is easy for graduates to start their studies at universities in other English-speaking countries, such as the UK or the USA.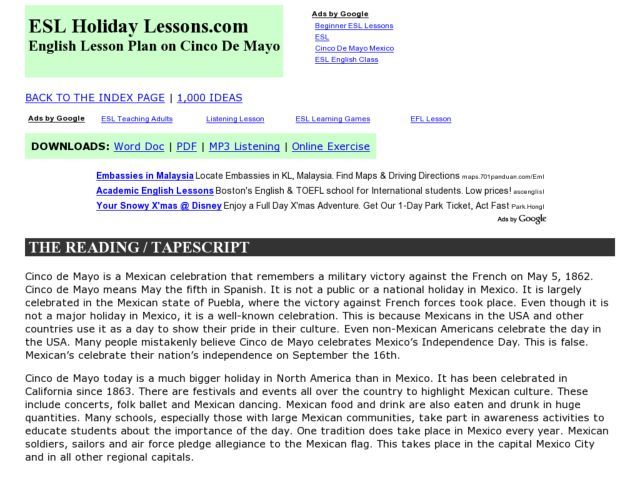 Universities Australia
There are more than 40 universities in Australia, 14 of them are in the world top 200 (according to QS World University Rankings). Here is a list of the seven best universities in Australia, included in the first hundred of the world:
Australian National University (ANU)
The University of Melbourne
The University of Sydney
The University of New South Wales (UNSW Sydney)
The University of Queensland
Monash University
The University of Western Australia
Tuition fees
The cost of studying in private schools in Australia can vary between 10,000 - 40,000 Australian dollars per year, depending on the type of school. A year of study at universities in undergraduate and graduate programs for foreigners costs 15,000 - 40,000 dollars.
Entry requirements
In order to enroll in a private school in Australia, parents and their child are often required to complete an interview with a school representative.