How to get involved in a flash mob dance
What A Flash Mob Is & How You Can Participate
A Flash Mob is a large group of people who gather at a public location to perform a pre-defined action, typically a brief dance, and disperse rapidly after the event has concluded.
Flash Mobs are an internet phenomenon of the 21st century. Although Flash Mobs don't happen online, they are organized using social media, viral emails, or websites in general. Consequently, the first 'official' gathering of this nature was attempted in Manhatten in May 2003, the early days of social media. The phenomenon has since spread across the globe and Flash Mobs are open to anyone to join.
Would you like to participate in a Flash Mob? This articles shows you how to find flash mobs and a few videos from past successful Flash Mobs.
How Does It Work?
Flash Mobs are initiated online. The organizers set up a website, mailing list, and/or a viral message that provides all necessary instructions for potential participants.
This of course includes the date, time, and meeting point in the real world, as well as the action to perform, for example a video of the dance moves.
An example of an upcoming worldwide Flash Mob is Thrill The World, a tribute to Michal Jackson. Since 2006 it has been held on the weekend before Halloween. This year it will be held in countries around the globe on Saturday, October 23rd, in an attempt to break a Guinness World Record.
This is what the practicing session looked like in Vancouver in 2010:
To participate in October, learn the dance here:
Now let's look at some ways you can find other upcoming Flash Mobs in your area.
Improv Everywhere, aka IE, is a performance art group based in New York City. They started to 'cause scenes' as early as 2001. In the meantime their 'missions' often involve a high number of 'agents', which they recruit through their website. However, not all of their pranks strictly fit the Flash Mob definition.
One of their latest missions called for people to invade a beach dressed in business attire:
One of Improv Everywhere's most famous pranks is the 'Frozen Grand Central' mission:
If you are not in New York, you may find a local IE-inspired group on The Urban Prankster Network.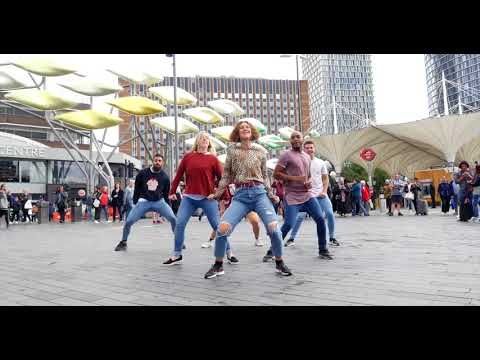 The site is simple to use and very basic. Anyone can post their Flash Mob and you can search the latest posts for Flash Mobs in your area. Unfortunately, there is no way to pre-sort the entries by location, you have to use your eagle eye.
The best and most reliable way to find out about a Flash Mob are social media networks like Twitter or Facebook. Simply search for the keywords 'flash mob' / 'flashmob' or follow groups and people who regularly tip off Flash Mobs.
Facebook: Flashmob groups and pages; Flash Mob groups and pages.
Twitter: flashmobfreedom, flashmobbrasil, flashmobamerica
Commercial
For some time the Flash Mob movement received a lot of attention from the media. Subsequently, companies picked it up to use it for viral marketing and even advertisements. The T-Mobile Dance is a famous example.
Flash Mobs are out of the ordinary and simply fun. If you have a list of 'Things To Do Before You Die', being part of a Flash Mob should definitely be on it.
Well, maybe you can already cross that item off your list. If you ever participated in a Flash Mob, what did you do and what was it like?
Feature image credits: Karen Seaboyer
How To Organize A Flash Mob
Updated December 17, 2017 by Staci Lawrence, Founder, Flash Mob America
We've been putting on some of the world's most popular flash mobs since 2009.
Through the years, we've learned A LOT about what it takes to bring joy through surprise, spontaneously bringing people together in a public space. Like most events, flash mobs require a lot of careful pre-planning. We've created a list of our top three strategies for anyone looking to plan a flash mob of their own.
Apply our Flash Mob Expert tips to ensure your flash mob event is a success!
Plan Ahead.

Choose a date and time that works for the most people. Keep in mind that your volunteers might have to make work or school or babysitting arrangements. Also keep in mind that time of day will have an impact on both your audience and your venue.

Also, do a little research. Put social network search engines to use! Find other people who are planning a flash mob, or looking for volunteers. Learning from others will help you identify any gaps in your own plan, as well as inspire creativity for your own event!

Watch videos of flash mobs and take notes. Make lists of what you want, and what you'll need: Costumes? Coordinated outfits? Props? Technology?

Advertise!

Harness the power of social networks.

Announce a call for auditions and volunteers online.

Choose your preferred social media sites where people can find out about your flash mob. Use social networks like Facebook and Twitter to keep people in the loop and direct them to important details like your rehearsals, meeting spots and contact info. Make sure to keep all your details up to date!

Find a Venue

The venue plays a HUGE role in the logistics, access, and the overall feasibility of your flash mob. Ideally, you want to choose a location where a lot of people congregate. Choosing a high-traffic location ensures that you'll have the largest audience for your performance!

Make sure you have permission to be there! Venue permits can be pricey, and can require booking well in advance. Having your flash mob broken up after all that hard work is disheartening, so be sure to get the venue details arranged to perfection!

Choose a Song

Finding the perfect venue and choosing the song that will bring people together are not only the two key factors for a successful flash mob, they're critical to getting people to participate in and observe your flash mob event. You'll want to choose a song that gets the participants excited and will wow an unsuspecting audience and have them singing along.

If you're going to play music, make sure you're allowed to in your chosen venue or location.

If the song is not yours, you'll need permission to share any content that features the song. Are you going to hire a DJ? If so, make sure that person has access to power and space to set up speakers and equipment. If you're handing music on your own, make sure to bring in a portable speaker. Will there be live musicians? Make sure you have permission and ample space and logistics for the band to perform as well. Also, make sure you consider weather! The weather can have a HUGE impact audibility, and can impact your ability to use technology (wind, rain, snow, etc.).

Recruit Your Crew

One of the key visual elements to a successful flash mob is the amount of participants taking spectators by surprise. You'll want at least 50 people present. Getting people to volunteer and be a part of your flash mob means asking your family and friends. Tell everyone you know and everyone they know. Call in all of your favors. Don't know 50 people? Try calling local organizations like recreational groups and student clubs at colleges and invite them to join your flash mob event. You never know who would be willing and able to do a flash mob. The more the merrier—literally.

Rehearse, Rehearse, Rehearse.

Before you can do your live flashmob, you'll need to teach your volunteers the choreography and make sure you are all as synched as possible. You'll also need to run through how the event will play out in real time. To do this, you'll need to plan out and confirm a rehearsal space that will accommodate everyone. Alternatively, find a space to rehearse outside to ensure that everyone knows the dance.

You'll also need a choreographer to coordinate the dance for your flashmob. You can't just freestyle or improvise a dance for your flash mob. It will look like an unorganized mess! If you are going to teach your volunteers yourself, do your best to make the moves accessible to anyone and the choreography will fit the venue and audience.

Communicate ALL of the Details to ALL of the Peoples!

Never assume people "just know. " Detailed, consistent communication is vital to a successful flash mob! Write clear instructions for all of the people who will be involved in your event and make sure they are clear and specific.

Keeping your participants informed helps ensure a smooth coordination process and enables people to understand how they can participate and be involved. Don't forget to include important safety, traffic, and parking information to everyone as well!

Document and Share.

Flash mobs are priceless events that draw so many emotions from participants and spectators. You'd be doing a great disservice to all of your hard work and efforts by not recording and capturing the event from start to finish.

If you can't hire a professional photographer and videographer to film your flash mob, designate a few trusted friends to capture photos and video of the event. Both you and your guests of honor will want to look back at all of the dancing and amazing reactions. The best way to make a keepsake of the event is to have it digitally documented. That way everyone can cherish the memory forever.

Once you have the best photos and videos compiled, share them online for the world to enjoy! Add an extra touch and share links to all of the photos and videos to all of your volunteers and participants as well.

Flash mobs provide an unforgettable experience to participants and spectators alike. These top tips will guide and ease your event planning process. Feeling overwhelmed?

Or, You Can Leave It To Us.
If you want to coordinate a flash mob but don't know where to begin, leave the planning to us.
We're the Flash Mob Experts. Contact us today!
90,000 first -graders with parents will arrange a dance flash mob "#we are one family"
Ally.ru
News
Society
Society
September 9, 2018, 03:33
Dance Flashmob "#We - We one family" starts today, September 9, in all schools of Tyumen, the organizers of the "Tyumen Autumn" festival told Vsluh.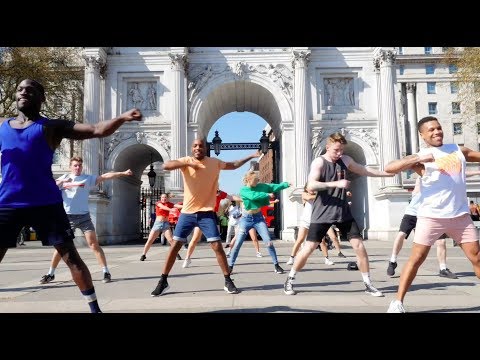 ru. It will be attended by first-graders and their parents. The promotion starts at 9 am.
Children and their parents will dance the synchronized dance they have been rehearsing for a week. The best in each school will be determined by a competitive commission, which will include teachers and parents of first-graders.
Prizes await the winners - educational trips to museums in Tobolsk, Yalutorovsk, Tyumen, trips to the theater and the Philharmonic, as well as board games. Without exception, all children participating in the flash mob will receive sweet gifts. Not only the performance itself will be evaluated, but also the activity of the participants, their unity, cohesion.
According to the deputy director of the Tyumen gymnasium No. 49 Evgenia Kin , the purpose of the flash mob is to unite children: "Today 360 first-graders of our gymnasium are taking part in the flash mob '#We are one family'. They were joined by teachers, parents, and not only mothers, but also fathers and even grandparents, brothers and sisters participate.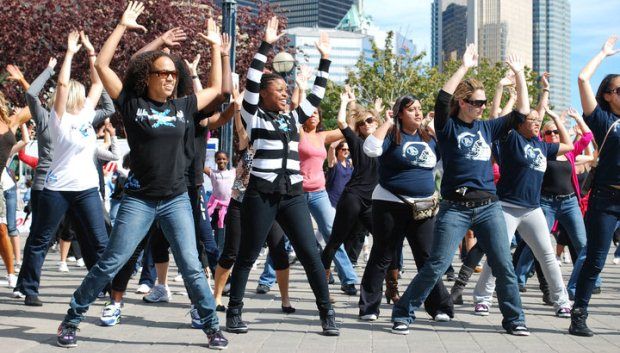 In general, the flash mob brought together about 600 people."
Evgenia Kin noted that everyone was in a wonderful mood. "Children prepared, rehearsed, worried, waited for their performance. And today they are so cheerful, noisy, will perform in a good mood, express their position in life. Among those present there are no indifferent and indifferent. And today we are all charged with a general good mood. We invite all those who have not yet joined us to take part in the celebration and share it with the whole of Tyumen," said the deputy director of the gymnasium.
Uncomfortable on the site? Read the most interesting in Telegram and the most useful in Yandex Zen.
Latest news
Young biathletes opened the competitive season in the "Pearl of Siberia"
82 biathletes fought for the prizes of Olympic champions.
#biathlon
#competitions
#Tyumen news
Vsluh.ru
November 23, 18:10
Sergey Zhukov talked to Tyumen journalists and bloggers
Frontman of the famous group "Hands Up!" came to Tyumen for the anniversary of his bar.
#Hands Up
#music
#culture
#variety
#Tyumen news
Yuriy Shestak
November 23, 18:06
Tyumen residents are preparing to set a record for winter swimming in body armor
Swimmers will also have a machine gun behind their backs.
#walruses
#Tyumen news
#TVVIKU
#record
Vsluh.ru
November 23, 17:32
Boxes for separate collection of waste were installed in schools in the Yamal District
Schoolchildren will be able to leave used batteries and plastic in containers.
#school
#schoolchildren
#ecology
#garbage
#YNAO
#education
#Tyumen news
Vsluh.ru
November 23, 17:23
A bulldozer caught fire on a Tyumen street while clearing snow
The city administration made a comment.
#Tyumen news
#fire
#Tyumen administration
#road workers
Clad in granite
Dzerzhinsky Street: five houses with a unique history
older citizens are invited to the 1st Moscow International Festival of Pensioners / News of the City / Moscow Website
Moscow longevity
Photo by M.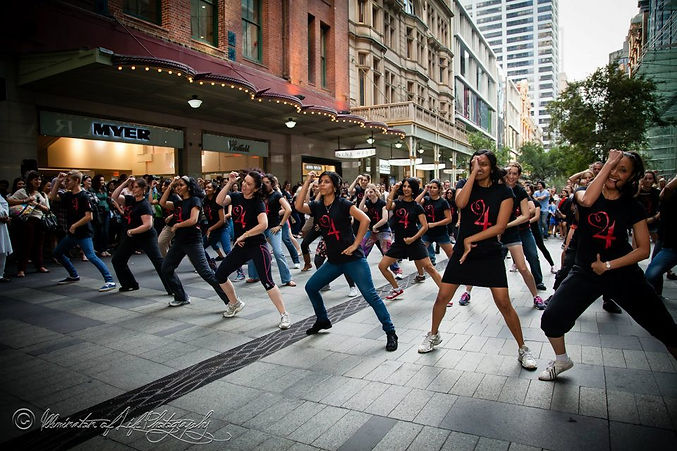 Denisov. Mos.ru
VDNH guests will be able to undergo a medical examination, attend lectures and film screenings, and take part in a dance flash mob.
On August 27, VDNKh will host the 1st Moscow International Pensioners' Festival. Guests will enjoy performances by creative teams, lectures on health and financial literacy, a chess tournament and a gala concert. Admission to all events is free.
From 10:00 to 18:00 on the stage in front of pavilion No. 1 "Central" there will be performances by creative teams and artists, fashion shows and interactive games.
At 11:00 am, older Muscovites will be able to take part in the dance retro flashmob "The most massive twist dance" , within which it is planned to set a world record. More than 500 participants of the Moscow Longevity project are expected to join the flash mob. Site registration required.
At 12:00 on the stage will be the grand opening of the festival. At 12:20 p.m., the ceremony of commemorative cancellation of the artistic stamped envelope dedicated to this event will begin.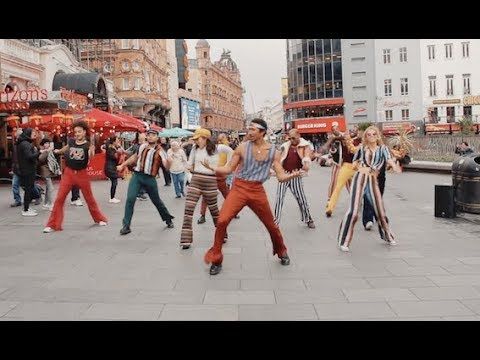 During the day, visitors will have the opportunity to be examined and consult with specialists on health-related issues. To do this, special zones will be organized on the Central Alley in front of Pavilion No. 1 "Central".
From 10:00 to 22:00, the New Technologies laboratory will work at the site. Here they will talk about restorative and rehabilitation medicine, and from 10:00 to 18:00 a specialist from India will conduct for everyone pulse diagnostics of the body .
You can undergo a comprehensive examination of the body, get an appointment with an osteopath and attend a master class in recreational gymnastics from 10:00 to 17:30 in the Health and Sports tent. From 10:00 to 18:00, visitors will be received by specialists from the Pension Fund of Russia branch in Moscow and the Moscow Region. In addition, from 10:00 to 17:30, a consultation zone of the Health of the Nation center will operate in Pavilion No. 10. Vision testing and measurement of intraocular pressure, baropodometric testing of feet, testing for osteoporosis using ultrasonic densitometry will be carried out on the site.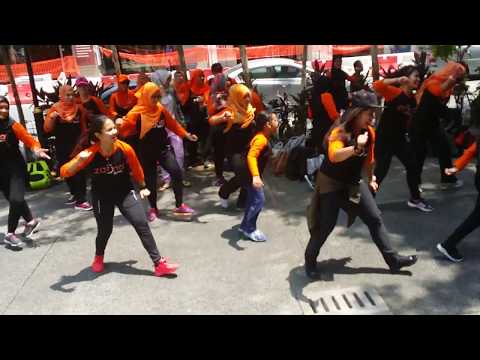 From 10:00 to 22:00 at the stands of "Water of Health" and the All-Russian Research Institute of Fisheries and Oceanography on the Central Alley of Muscovites, a tasting of medicinal mineral water and a story about its health benefits will be waiting.
At 10:30 am the international chess tournament will start in the chess club. Visitors are invited to watch the game and cheer on the athletes.
lectures on gerontology and geriatrics , which will talk about health and active longevity. You must pre-register to visit.
At 14:00 and at 16:00 there will be screenings of the feature film "Silver Aster" . This is a film about the participants of the project and the opportunities that the city gives to older residents. The audience will be able to discuss the film with the actors. Pre-registration is available via the link.
Series 9 will be organized at the Palace of Public Services (Pavilion No.