Learn how to dirty dance
How to Dirty Dance - Howcast
When you're trying to seal the deal on the dance floor, knowing how to really get down can make all the difference.
Instructions
Step 1: Find a partner Find a partner you can practice with. If you can't find someone you're sexually attracted to, just grab anyone.
Step 2: Loosen up To learn to dirty dance you'll need to loosen up. Wiggle around a bit. Get those limbs loose and limber.
TIP: Commit to looking silly. Remember, no one's watching at this point and no one cares.
Step 3: Learn to grind your hips The 'dirty' part of dirty dancing is all in the grinding of the hips. Practice on your own. Grind to the front, front, side, side, front, front, side, side. Now that's dirty!
Step 4: Learn a basic step Learn a basic rhythmic step on your own. Step right, then bring the left foot together with the right. Then do the opposite -- step left and bring the right foot together. Now a little faster. Step right, together, left, together, right, together, left, together. Good.
Step 5: Learn the basic hold Learn the basic dirty dancing hold. The man grips his partner so his right hip is glued to her right hip, with his right leg between her legs and her right leg between his legs. As for the upper body, the woman should have her hands around the man's neck, while the man has his hands on the woman's hips and/or rear end.
TIP: The upper body can vary, but the lower body should always return to the basic grind.
Step 6: Learn a basic dip A basic dirty dancing dip requires the man to slightly turn his partner to the right. While supporting her back, he lets her arch backward as she bends her supporting leg and raises her other leg as high as she can. She then drops her head back.
TIP: As you dip, kiss your partner seductively. Pay particular attention to the neck, shoulders, hands, and the upper part of the chest.
Step 7: Learn to spin The basic spin simply requires the man to turn the woman by her waist, as she follows his lead through one, two, or even three turns.
Step 8: Both face front From time to time, face front. The man turns his partner so she is facing out, with his body pressed against her back. The woman can either have her hands at her sides, or wrap her arms around the man's neck. The man's hands are on the front of her thighs and hips. Yes, very dirty indeed.
Step 9: Turn on some sexy music Now it's time to put these basic moves together. Turn on some sexy music.
Step 10: Get into a sexy frame of mind Get into a sexy frame of mind. Sure, maybe you have the sex appeal of a used stamp. But right now you need to think of yourself as the sexiest person on earth. Feel it. Believe it.
Step 11: Let yourself go Now put it all together, and let yourself go. Step together, step together. Spin. Step together, step together. Dip. Step together, step together. Grind, grind, grind, grind. Dip. Now that's dirty dancing!
FACT: The choreographer of the hit '80s film Dirty Dancing also choreographed the 2006 blockbuster High School Musical.
You Will Need
A sexy outfit
Sexy music
A sexy partner
Sexy self-confidence (real or imagined)
Tight clothing
Dirty dancing can help you get him in the mood! Try these easy tips
Spread the love
"When Marimba Rhythms start to play
Dance with me, make me sway
Like a lazy ocean hug the shore
Hold me close, sway me more."
This iconic song Sway from Dean Martin can tempt people to sing, sway and dance right away. Each line of the song will make you want to get up close and sensual with him. That is what happens when a good song plays, and you indulge in sultry dance moves to woo and seduce your man. Dance; my love has the magic to turn anyone on.
How to dance sexually when you are a beginner?
Table of Contents
Dance is beautiful; dance is magic. Do not feel nervous or scared just because you have never danced before. Once you know how to sway, you will fall in love with it. This is the first step before you begin to dance for the man. Here are some tips that will help you in making the right seductive dancing moves.
Start exercising or just walking to get your body into a flexible model. Any stiffness will impair your progress and moves
Watch what you are wearing. Spruce up your wardrobe and stock Western wear that makes you feel sexier, bolder and a badass babe
Read interesting articles on dirty dancing moves and get to know tricks to master the art
Get over inhibitions if you want to drive your man crazy in bed. The only way to strip for your man is by freeing the mind from all sorts of apprehensions
Heard about lap dance moves? If not, then search on the Internet and try to use the tips when the night is young, and your man is ready for the show
Try sending seductive photos, messages, and videos as the evening sets in. This is to build an atmosphere before the actual act is staged
Most importantly, buy the right lingerie that will add drama to the dance performance. The traditional trick is to reveal some and leave some for the imagination. You too should make the most of it
Related reading: 30 Sexy, Dirty Text Messages For Your Boyfriend
Eight seductive dance moves to get him in the mood
Calculated dance moves give you a chance to touch, tease and tickle your man. And no; you don't have to be a pro in dancing, all you may need is some tips which you can get from so many videos online.
Get your dose of relationship advice from Bonobology right in your inbox
Try catching up with the legendary film 'Dirty Dancing' to get some serious inspiration. Then there is Abba's Dancing Queen number that will make you feel like a diva ready to cast a spell. This is just the beginning. Look upon the Internet, and you will have a whole new world of songs to get on with dirty dancing moves.
Related reading: List of things my husband wants me to do. Unfortunately, none of them dirty!
1. Shake that booty like dance diva Shakira
Shakira is one singer who manages to shake millions of men around the globe. Her signature dance moves using her hips can set many mouths agape. You don't have to be a pro like her! Just move your hips in a curvy manner with your hands above your head. This movement is sure to set the pulse racing.
2. Dance, strip, and sex
Put on a coat with a white shirt and pants. Don't forget to wear that sexy lingerie inside. Play a hot song, dance slowly, removing one layer of clothing with each move. Pull him on the dance floor and ask him to help you undress. This one is fun, and you really will have a blast once in bed together.
Related reading: I didn't want to be his dirty little secret
3. Dancing on the bed and under the sheet
Pull up a chair and let your man be the audience.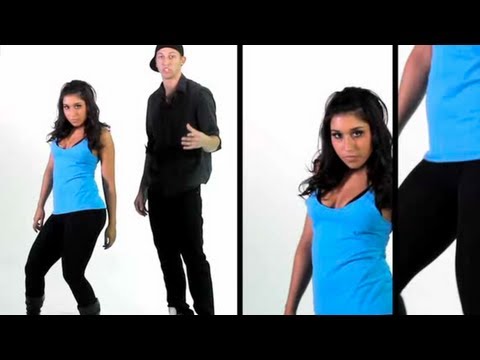 Play a mash-up of sultry songs and dance on the couch like you are making love to yourself. Let your man long for you as you flaunt your cleavage and bare legs in front of him. Here is where you take dirty dancing to a new level.
4. Chair, you and him – the perfect combination
Ask him to sit on the chair while music plays in the background. Slowly unbutton his shirt as you dance to the number. Tease him, bite him and kiss him while feeling his bare chest. Occasionally sit on him and get him close to you. This will set the dance floor on fire literally. Try this one for sure.
Related reading: My husband has dirty chats with several women and I can't bear it
5. Slow crawl on the floor
Wear a low-neck nightgown, stand on the floor on all fours and crawl slowly towards your man. While he waits on the bed, you move slowly with seductive looks and sensual moves. This one needs no practice, and you can get started right away.
6.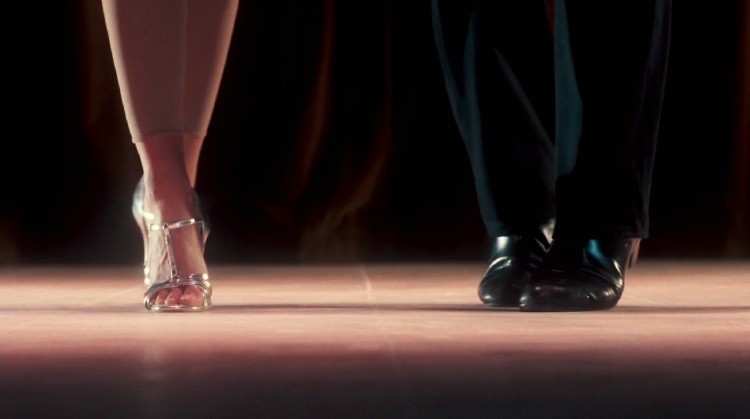 Couple dance and loads of mush
Don't spend thousands on a candlelight evening. Create the ambience at home by ordering wine, food and good music. Dress up in that little black dress and ask your man to dress up too. As you enjoy a glass of wine in his arms on soulful music, try touching him in places where he would clench his fist in excitement. You might skip the meal for a little mischief under the sheets.
7. Dancing in the bathroom
This is one of the best places to get started for a seductive dirty dancing session. Imagine music being played as the two of you get under the shower, kiss, fondle and dance like two crazy souls. With the two of you naked, get in tune with the song and get touchy-feely.
8. Learn a dance form to sway like a pro
This one might take time, but the outcome is going to leave your man surprised. Learn salsa, hip-hop or jazz or any other Western dance form. Perfect each move and throw a surprise dance performance for your man. Select a song that will make you look a sex siren and drive your man crazy.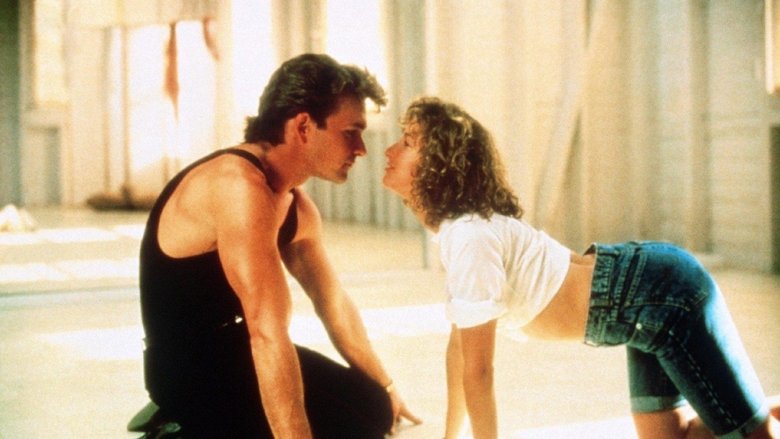 Chances are he might dream of you even in the office.
Spread the love
Learn to Dirty Dancing - I Know
Take the time to learn "Dirty Dancing", can be an interesting variation on the normal social dance spectrum. Sure, everyone can foxtrot and waltz, but can you swing like Swayze?
Down and Dirty
Dirty Dancing is actually a dance style depicted in the popular 1987 film Dirty Dancing . It was a style of free form and sultry, sensual movements, symbolizing the urge to grow up of rebellious teenagers emerging from the influence of their parents. The basic form is a dance frame with close hugs where the hips are close together, and sometimes the woman sits on one of the man's legs bringing them even closer. From this basic position, a range of movements can be performed, from simple back and forth rocking to full-body sit-ups, push-ups, and more.
Photos of ballroom dancing
Interesting Dancing Facts
Dance studio equipment
After the film became popular, more and more people wanted to learn how to dance this way.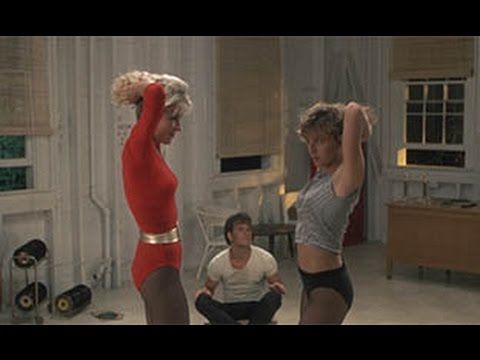 Although the style of the film was specifically designed by Kenny Ortega, many other dance teachers from different styles have created curriculums that teach the style. The sources of the dances vary widely, from swing, blues, Argentine tango, samba, to traditional lead-following traditions for most social dances. Teachers such as Johnny LeRock from the UK, along with others, demonstrate this style of dance and give workshops. Much of the music used for this type of dance comes from a movie soundtrack or other R&B style.
You can learn how to dance dirty
If there is no qualified dance instructor nearby, you can still learn how to dance dirty on your own. Because the style is derived from the movie, there is no "official" set of steps to learn. However, you can follow these basic principles and move on.
Watch and imitate . There are many shows like Dancing with the Stars where you can see great examples of dancing couples and some of the methods used to train them. This may give you a general idea.
Feel both the music and your partner (if you have one, you can always do the dirty dance alone). But it is vital that you start slowly and, before you move at all, listen to the rhythm and feel the body of your partner and the connection between them next to you.
As soon as you feel the rhythm, start moving . But try to make the movements as close to the ground as possible (feet, knees, hips) and closer to the center - rotate your stomach, shake your shoulders, etc. You don't have to be big and flashy. Dirty dancing is more about getting in touch with the dark sensual place inside and letting it peek out a little while you dance.
Work on isolation and contrast . Isolation is when you keep most of your body still and allow one part to move with the music. Johnny LeRock has a part of his demo where he just swings his knees up and down, and the power of a pair of hips just rocking back and forth is well known on the dance floor. Contrasts can vary, such as dancing very close to each other and then turning your partner to move apart, connected only by the fingertips. You still move in the same way, but the difference in distance makes it more exciting. You can also change the level (squat closer to the ground) or speed (a quick spin that ends in a slow, swaying hug).
A big part of dirty dancing is self-confidence. While moving, you should feel hot and sexy, and the mirror is your tool for this. Knowing how your body moves—no matter what body you have—will give you more confidence on the floor.
So put on your groove and shake it!
Mambo
Temperament and sensuality, refined movements and grace, a reflection of human passions - all this is mambo dance . Sports and dance club "Insight" offers to learn the art of dance in pairs for everyone. This direction is suitable for adult couples. The melodies and rhythms of Cuba ignite and delight the soul, glorifying the sunny island and giving their charm.
Mambo is a joyful dance with fast movements, its purpose is to reflect joy and a positive attitude towards life.
More about the dance
The name of the god of war is hidden in the name of the direction. Such a non-standard choice for dancing occurred due to the traditional rites of the local population. For many years, the Cubans performed a ritual dance, necessary in order to earn patronage and secure the deity's favor. When watching couples, you can find a lot of similarities with another dance, which is known to everyone under the name "Cha-Cha-Cha". Initially, it was often confused, but the differences are noticeable. Mambo dance is more temperamental, luxurious musical rhythms and freedom in showing emotions and sensations are provided here.
The splendor of the dance wins hearts, it is not for nothing that it is shown in the movies, and the rhythms of the music complement the pictures. Sports and dance club "Insight" offers to learn the ability to express their feelings beautifully, move incendiary and use dance to create vivid feelings, seduction.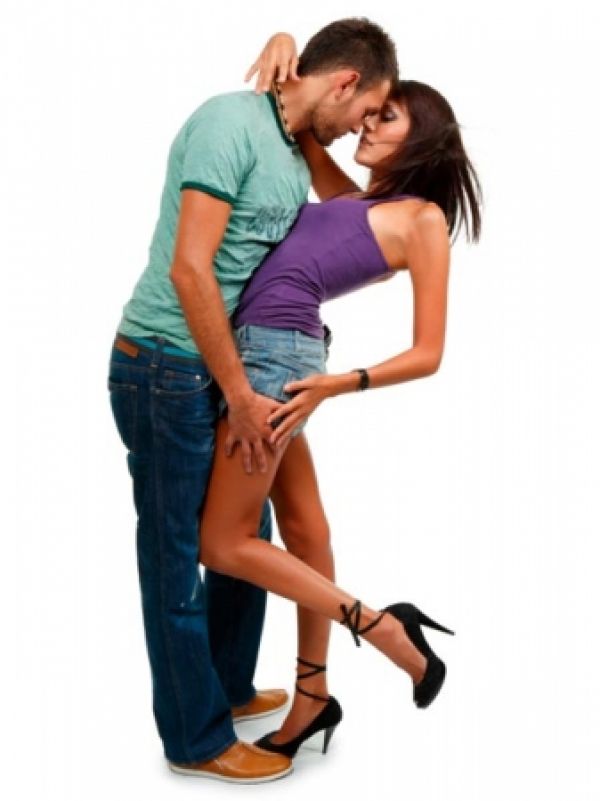 The film "Dirty Dancing" with the main character P. Swayze, who won the hearts of thousands of ladies, and the earlier film "Mambo" are widely known.
A little bit from the historical past
In its modern performance, the mabo appeared in the 20th century, it became a combination of charming Afro-Cuban rhythms and jazz direction. Among the authors of melodies are Arsenio Rodriguez, who played the drums and Odilio Urfe. In 1938, a new style in the art of music was introduced, thanks to the musical group "Orquesta Arcanos" and Ortes Lopez.
The dance itself was born after the discovery of new music, gradually dance fans noted the successful musical direction and imbued with its special rhythms. Suitable figures were formed. Initially, the dance was not appreciated, for its eroticism and frankness, mambo was called a "dirty" dance. In order to advance in music, it was necessary to add certain rhythms characteristic of jazz.
What distinguishes an incendiary dance?
Mambo dance is based on spectacular movements with smooth "waves", there are also hip swaying, circular elements.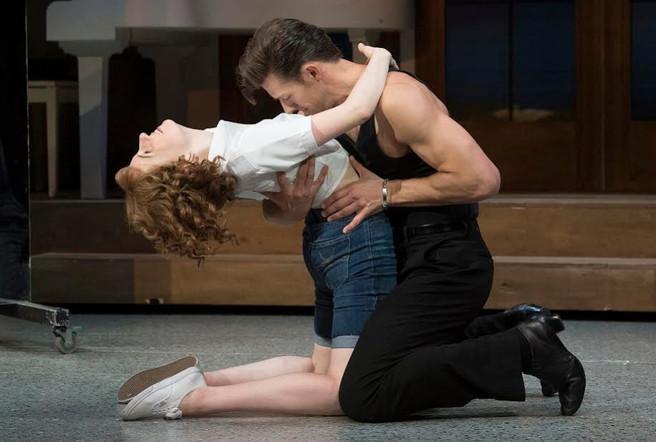 It is all saturated with erotica and sensuality, and elements of jazz serve as the basis of the choreography. The simplicity of the movements allows you to teach even beginners, the involvement of an experienced coach and incendiary musical compositions will allow you to enjoy the dance already in the first lessons. Dance in a group, in pairs or alone is allowed. The rhythm of the dance compositions is understandable, but it is easy to get used to the rhythm of the movements. There is a deceleration of 4 when calculating 4/4.
At the moment, many interesting and complex elements have been introduced into mambo. They are not found in other types of dances. Initially, the rhythm was exceptionally fast, gradually calmer melodies were introduced. So the possibilities of self-expression have grown, now you can show feelings and fully open temperament.
We invite you to learn to dance mambo
The club "Insight" employs experienced instructors who are ready to teach the art of dance with all its dance steps and possibilities.