How did the show dance moms start
The Original Idea Had Nothing to Do With Abby Lee Miller
Abby Lee Miller might be one of the most polarizing figures in reality TV, but it's hard to imagine Dance Moms without her. Throughout her tenure on the show, she often liked to remind members of the cast that they owed their fame, success, and wealth to her. But in reality, the opposite might be true. In fact, the original concept for the hit reality TV show had very little to do with Miller.
Dance Moms Season 2 cast | Jason Merritt/Getty Images
Like most TV shows, Dance Moms began with a casting call. Following the success of Toddlers & Tiaras, the producers at Lifetime were trying to think of a concept for a reality TV show that would focus on the world of competitive dance. One of the original ideas was that the show would follow a new dancer, and their parents, each week, and then viewers would have the opportunity to see them all compete against one another at a national competition.
An original cast member gets candid about the audition process for 'Dance Moms'
While nearly all of the original cast of Dance Moms hailed from the Abby Lee Dance Company, the first casting call wasn't exclusive to Miller's studio. In a recent YouTube video, Christi Lukasiak revealed that it just so happened that the casting director for Dance Moms liked all the moms that came from that particular studio. He especially loved that the moms already had history with one another and were referencing each other in their audition taps.
RELATED: 'Dance Moms': A Video of Abby Lee Miller Dancing Has Been Unearthed
"All of our tapes, we weren't just talking about dance and our daughters, we were all talking s— on each other," Lukasiak recalled about the audition process for Dance Moms. "And he was like, 'Hold on a minute here.'" But when did Miller come into the picture? It wasn't until filming began, and the producers realized what an intense person Miller was, that the concept of the show shifted and Miller became one of the main focal points.
Abby Lee Miller didn't become a focal point of the show until filming began
"It just started going and once we started filming at the studio, they quickly realized that there was another person in the studio who made for amazing television," Lukasiak shared, referencing Miller.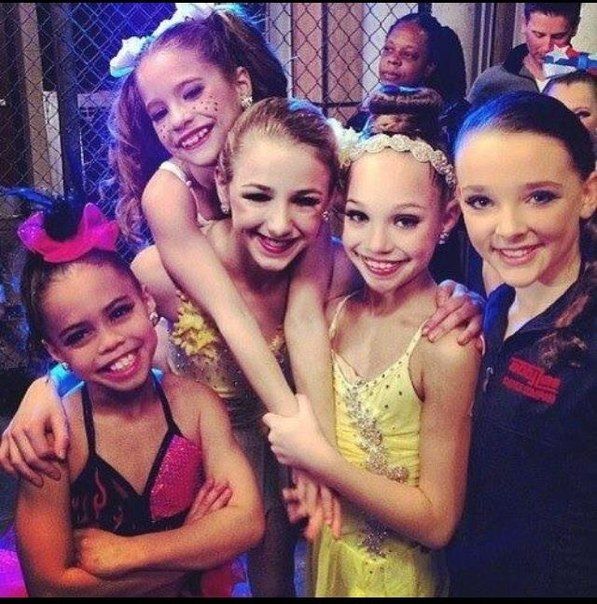 "And then that's kind of how the show evolved into a dance teacher and the team, and then the moms." Especially after Miller was thrown into the equation, the executives at Lifetime knew that the show would be a great success. The rest, as they say, is history.
RELATED: 'Dance Moms': Jill and Kendall Vertes 'NEVER' Would've Joined the Cast Without Abby Lee Miller
"The [Dance Moms] producer came to us and they were like, 'Listen, the network wants more episodes,'" Lukasiak recalled.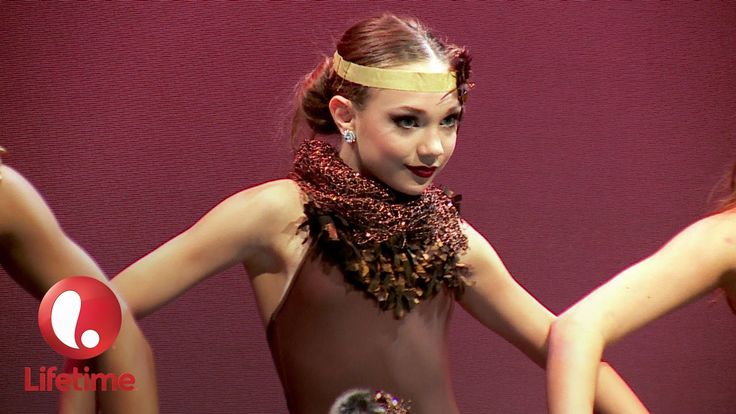 "And we were like, 'Wait, it was supposed to be six [episodes].' And they're like, 'Yeah, no, they think this is going to be a great show.'  And we're like, 'It's not even aired yet.' And they're like, 'It doesn't matter, they think it's great. They want more episodes so we're going on the road this summer.'"
'Dance Moms' helped put Miller on the map
There's no denying that Miller's teaching style and penchant for drama helped make Dance Moms a success. However, if the moms from her studio hadn't been the ones to catch the casting director's eye, the show would have never been filmed in her studio in the first place. It seems like Lukasiak was right all those years ago when she said that the seven original dancers (and their moms) put Miller's name on the map.
How Dance Moms Began : dancemoms
Abby Lee Miller spent some weeks in LA living with John Corella during the summers after her studio competed in Las Vegas, where they would swap studio stories.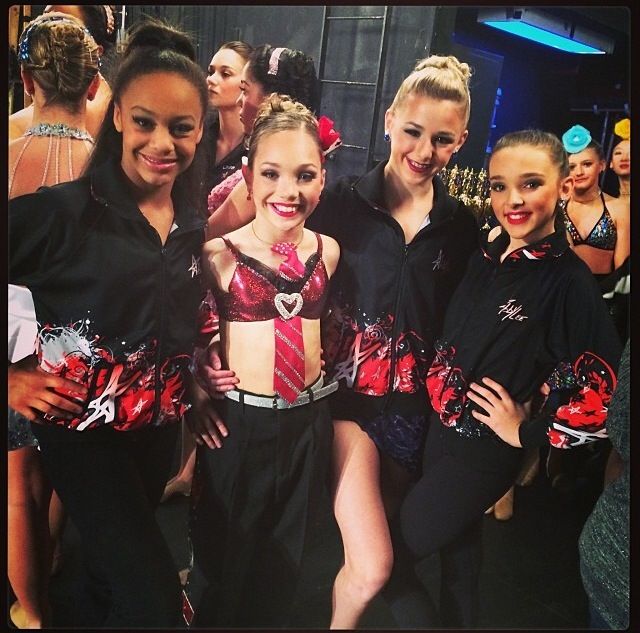 Unknown to her, John took the idea of an inside look at Dance Studios to Bryan Stinson, who liked the pitch and they took it to Jeff Collins- who was looking for a show to pitch to Lifetime and liked the cross between Real Housewives and Toddlers & Tiaras. So they got a budget of $100,000 and an order for 6 episodes. At first Collins Ave was going to go in studios all over the country but John pitched Abby's studio which would be cheaper.
A casting call was put up at Abby's studio and on her website. Abby's friend Cathy saw it on the website and called Abby to see if it was legit and Abby told her to go for it. All but three other moms and Cathy applied from Abby's studio. The mothers in Abby's studio all mentioned Melissa and Maddie- and why was this little 8 year old girl winning everything (she was undefeated at competitions that year) and why was she front and center in group numbers ahead of older girls. Instant drama.
Cathy was the first hired because Jeff Collins liked her quirkiness.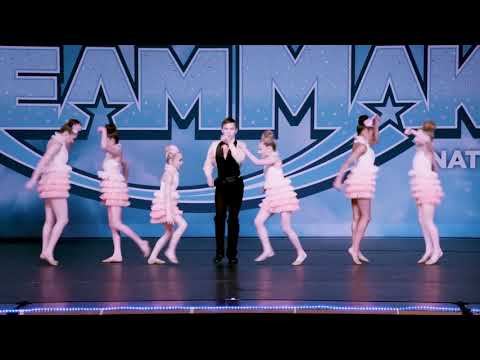 Christi talked Kelly into applying. They were both hired and Melissa was hired. Melissa fought for Mackenzie to be added with her sister to the show. Holly was hired (a professional woman and for diversity (hence her sore-spot of 'typecasting'). Apparently Minister Dawn was briefly hired as well until her ranting Abby-chase through the Studio got her evicted from the Studio and fired from the show, putting Abby on camera in her place). Melissa also got Gianna hired for the competition weekends. Abby's studio was rented and Abby was hired as the show choreographer.
The girls never auditioned but were thrown together as a group because their mothers were hired. Mackenzie danced with the minis, Brooke with the olders, and the other girls danced together in their own real team. Brooke, Chloe and Maddie were the serious dancers already having won crowns and titles. Christi (and Melissa) uploaded 20 second clips of Chloe (and Maddie) dancing for the producers who decided to show the girls dancing.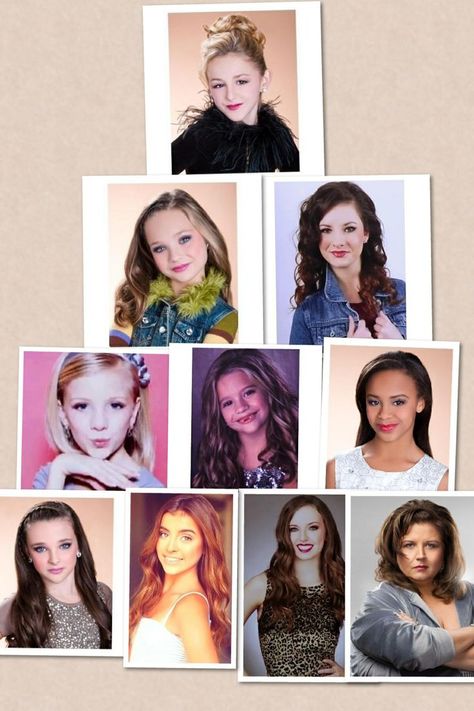 It is unknown if the other mothers did the same.
After production put up motivational signs and black paper over the back mirror in StudioA and created the pyramid so viewers would immediately know each girls' face and name, they filmed the first 6 episodes. Production then came back and said they needed 6 more. And that they needed 4 new dances for every week.
Now this was difficult for the girls who had never learnt a new dance in three days and then performed it live before. Which was why Chloe was so tired in the Lake Tahoe episode. Abby and Gianna had been doing the dances the girls already knew all year but now had to try to teach new routines in a time crunch.
Unfortunately none of them, including Abby, had good lawyers and signed the contracts locking them into seasons for little money (hence the walkout of season3 for much-needed raises). Also the issue of having the girls be in class and training to learn these new routines caused ever-increasing turmoil between Abby and some of the moms and the travel to competitions across the country caused Cathy to decide to leave (becoming the 'rival' studio).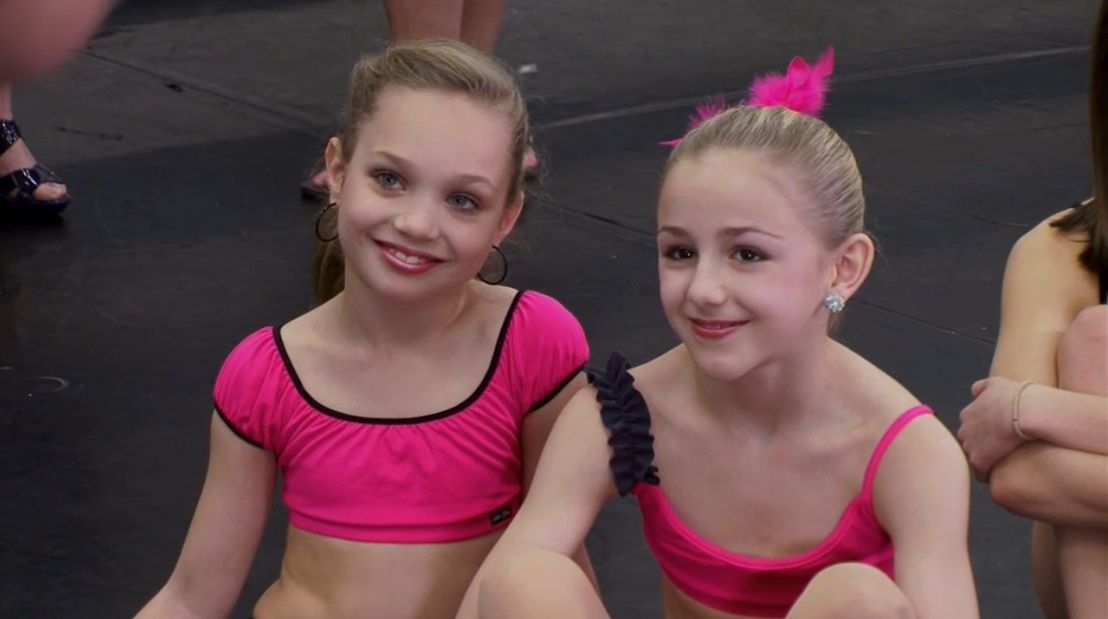 In the fall of 2011 Jill got a call from Abby to apply with Kendall for the show and they were hired to replace Vivi-Anne/Cathy. Abby had/has no final say in who is on the team as it is a creation of the show; however, she can tell producers which girl can learn the dances and fit in- but it is in Production's hands which mother/daughter combo will sign the contracts and be hired. Production also has a weekly meeting (before 'Pyramid' with Abby and Gianna for dance number Titles and Themes to suit the week's storyline and Abby/Gianna fight/fought for which girl would do solo/duos/trios. Abby is in charge of choreography and costuming and Abby/Gianna get to pick the music from a set show library.
This is how Dance Moms began. It evolved into 'invitational' competitions, and massively over-produced storylined drama.
.
Reasons Why Dance Moms Is Totally Fake
Getty Images
Dory Jackson
@dory_jackson
In 2011, Lifespan Network graced the world of Dance Moms, a reality show that followed in the footsteps of other successful shows In Young girls and their persistence, squabbling mothers.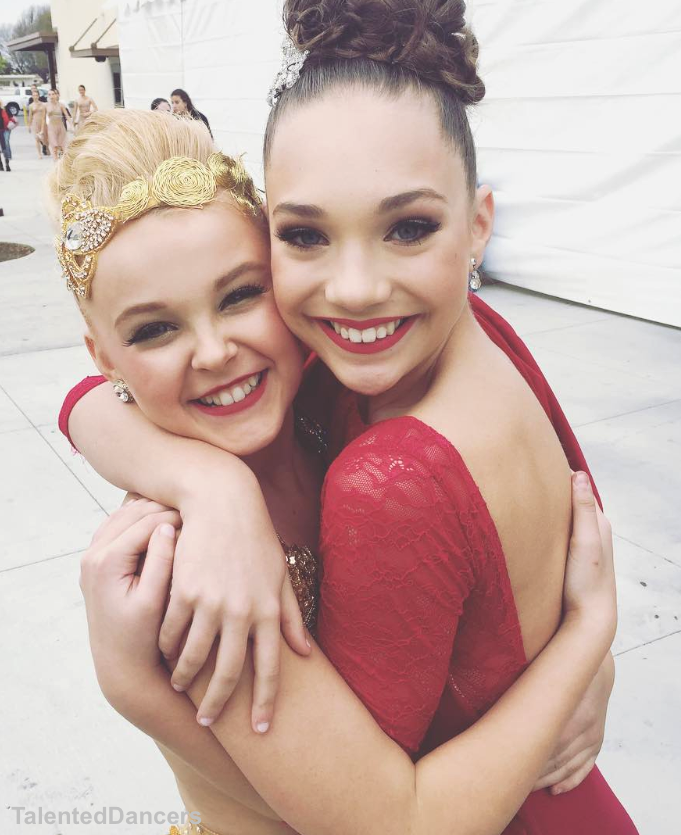 I guess tots & tiaras with franchise flavors real housewives mix in for good measure. Moms in Dance revolves around Abby Lee Miller of the "Pittsburgh" studio of the Abby Lee Dance Company (ALDC), and her junior elite standings. What drives the show is the consistent yelling and insane demands from Miller, coupled with Mom's drama. The series presents a behind-the-scenes look into the world of dancesport, while lighting a steady dose of over-the-top chaos.
From the beginning, many dance mom fans were wondering if certain aspects of the show were being rolled out on camera. How entertaining, how dramatic can it be, how real is it? Conflict on the series as a choreographer, like his performances? Let's find out what's really going on behind the scenes at one of life's most lucrative programs.
Show choreographer drama
It's not rocket science to the viewers that "reality" TV is not entirely authentic. Reportedly, elements of many programs are improved to keep viewers interested, and life seems to feel free to use this method.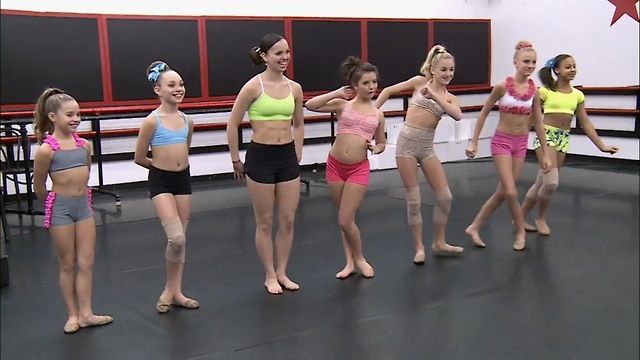 Dancer Kalani Hilliker opened OK! A magazine that in some situations were staged during the season 5 finale.
As a rule, the girls at the show are required to perform every week for a new competition. Sometimes, if they land on Miller's good side, they get the opportunity to showcase a solo. During the finals, Miller had Hilliker and ballet dancer Nia Frazier compete against each other in a fight to the death to determine who would get the chance to perform solo at the Nationals. In the end, Frazier was declared the winner of the challenge. Naturally, Miller's decision caused an air of rift between the dancers' mothers.
However, a few key components of such a tense situation were reportedly omitted from the footage that was shown on TV, such as this important piece of information: "I did do a solo on the Nationals," Hilliker said in a buzzword. "It just wasn't on TV." Yes, all that TV drama was ostensibly for nothing, since both girls got their moments in the spotlight.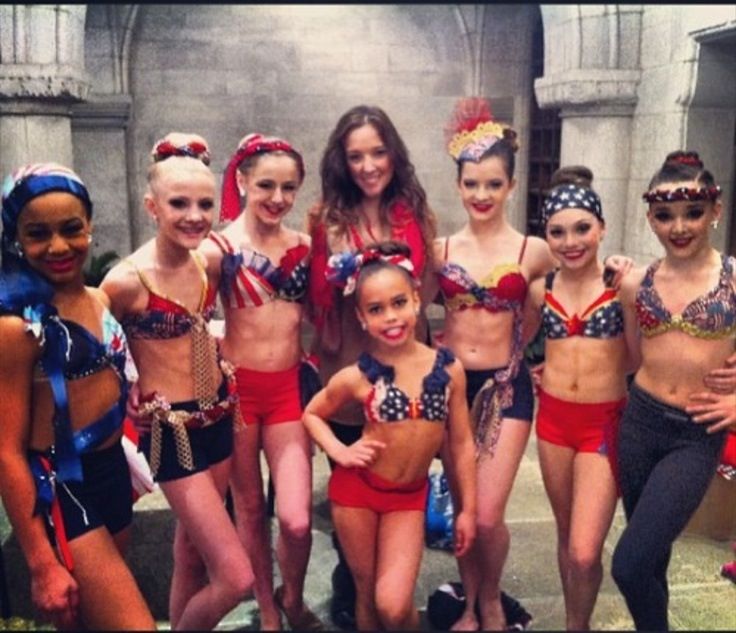 While it's fair to say that a staged version of this story sounds much more interesting than the so-called truth, fans want to keep this tale alive next time Moms in the Dance tries toying with the audience's emotions.
His big stars say it's fake
Dancer Maddie Ziegler became a worldwide sensation after starring in Dancing with the Stars. She demonstrated her abilities for five seasons before taking on an international title for herself as the heroine of Asya's "Chandelier" video. Miller's mom and bandwagon certainly catalyzed Ziegler's career, but despite acknowledging the show's impact on her life, Ziegler also confirmed that more than just dance moves are being performed on the show. "It's hard to do a reality show when there are so many tears and drama. Manufacturers tweak it to make us all yell at each other," Ziegler told USA Today. "Moms fake sometimes fight. Then they just start talking and laughing about it."
Even Miller's boss says the show team has gone too far.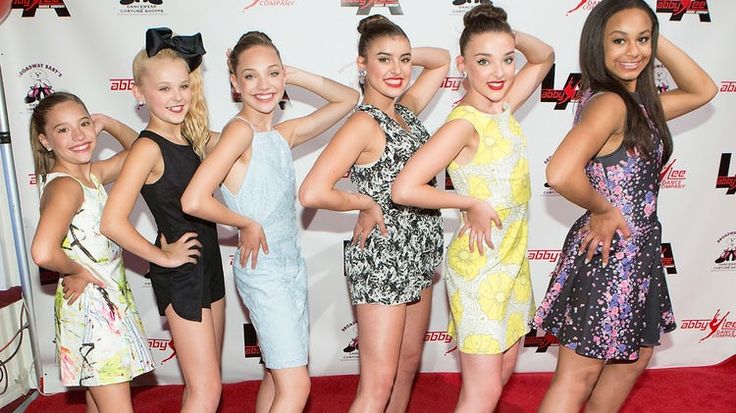 "They're just spurring people on. They push you to the brink of exhaustion and the brink of going insane," she told TMZ. "I just don't think the show should be played. I think we should just let things happen."
Practice (and reshoots) to make it perfect
When it comes to TV shows and movies, it's not unheard of for scenes to be shot multiple times from different angles, but where does the line lie with reality TV? You may have heard of Kim Kardashian requesting that her marriage proposal to basketball player Kris Humphreys be re-shot for E!'s Keeping Up with the Kardashians, but did you know dance moms are too much, even with actual dance competitions?
According to Radar Online, "everything I've recorded multiple times to ensure the producers got the maximum take for the show.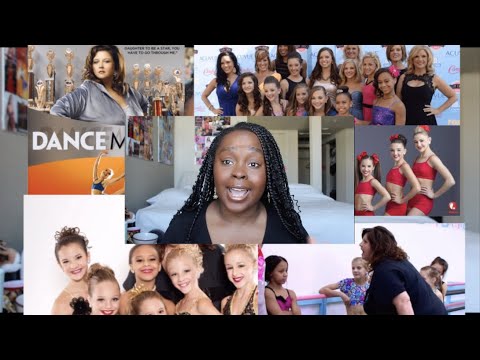 " As a result, the days were long and the young people were often exhausted. The show may air for a 60-minute block, but daily shoots reportedly can last as long as nine hours. The girls allegedly got multiple opportunities to perform dances too in the competition, which definitely doesn't sound fair to other teams. "Dance mom stars got a few chances to perfect their dances," Radar reports. "The other participants in the competitions were allowed only one performance."
Still in denial? Reportedly attended by a reporter from Business International once one of the contests for girls in 2014 and checked the inequality. "I can confirm clicking on [the show] does not represent a typical event," the journalist said. "Not only is the number of participants noticeably less than average...the production and single-handedly pushed back the start time of the competition are awaiting the arrival of the OANRC's group."
Competitions manipulate
The seemingly exhausting pace of life for the dancers on the show raised eyebrows among the audience. The OANRC girls attend a new competition every week and somehow manage to win with honors in the vast majority of them. How do the kids pull off such memorable performances, as well as filming shows, attend school, and try to lead pretty normal lives?
By manipulating reality, of course! From the moment the girls arrive at the competition, the whole stage turns into an organized event. According to the International Business Competition time shown on the program, there is often not enough real competition. "OANRS LA swept the devotion competition 2 dance [season 6] but that's not certain because they were the 'cream'," NTT reports. "Looks like [Miller's] two teams were the only groups to compete.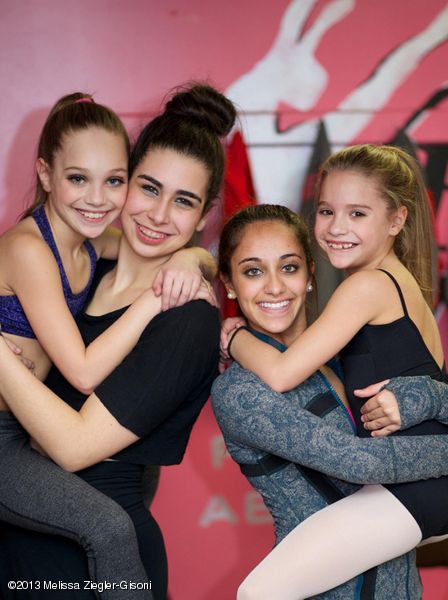 " In the addition of a farce cast, the contestants are reportedly given a reserved seat for the competition, and the crowd's reaction is allegedly staged too, because they were filming separately from the actual performances.
And it turns out like this: bossy Miller, they say, they don't talk much because of the music and choreography that you see on the show. While viewers tune in for a week to watch her coach the girls on a gorgeous routine, the network reportedly selects and approves all of the music and dance featured on the show.
Not all girls are loyal members of the OANRC
If the reality show was going to call itself "Dancing with the Stars", one would assume the dancers and their moms would be full members of the dance studio, but you know what they're saying about assumptions?
The Hilliker dancer has been an asset to the Pennsylvania OANRC studio since she jumped on our TV screens, but you knew she was trained at a club dance studio in Mesa, Arizona.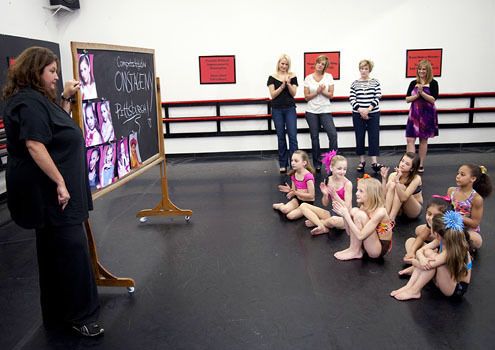 before joining mom in dance and, at the time of this writing, continues to be an active member of the dance club? According to USC Annenberg media, Hilliker only trains with OANRS when filming is shown; during the off-season, she returns to Arizona to resume training with club dances. Ballet dancer Ziegler told the International Business Times that Hilliker "don't go to the [OANRS] studio". Hilliker isn't the only one hiding a dick at the dance moms part of the time. Season 5 addition JoJo Siwa is also reported to train with Miller only during filming.
So why throw these outsiders around? Drama, of course. "These new moms of girls usually start problems with the original mothers, claiming that their kids will keep the spots of the originals," USC Annenberg told media. "Once again, all hell breaks loose."
Fan favorite Mackenzie Ziegler, the younger sister of superstar Maddie Ziegler, is not even a member of OARRC's most elite team. Sis is reportedly just joining Maddie and the rest of the elite squad for filming.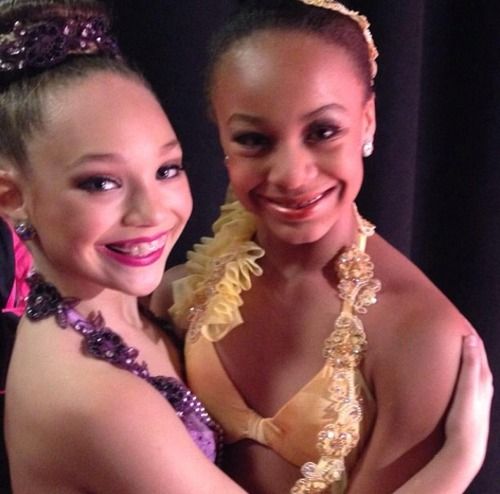 "I don't really dance with them," McKenzie told the International Business Times. "I'm dancing with another group, it's completely different." In reality, little Mackenzie spends much of his time with dancers his own age. Sorry guys, photos this time.
Game Over
Getty Images
No matter how much the dance mom tries to produce suspense, the ratings say viewers can see through the façade and move on. During the show's fifth season, ratings began to drop after several stars, including showgirl Chloe Lukasiak and mom Christy Lukasiak as well as sisters Maddie and Mackenzie Ziegler and their mother, Melissa Gisoni. The aforementioned ladies seemed to take a lot of unmissable drama with them as they left.
To stir up interest, the series refocused on a cold, hard dose of truth: the coach's legal troubles. At the time of this writing, she is facing federal charges of fraudulent bankruptcy and money laundering. According to the Post-Gazette of Pittsburgh, Miller is "accused of withholding $755,000 in assets from her television shows from bankruptcy proceedings.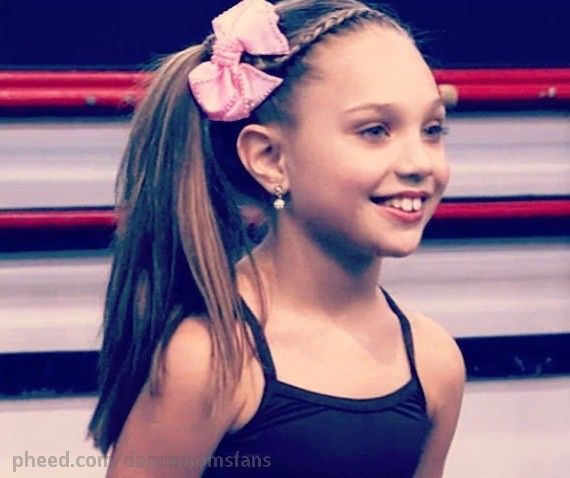 The case began after a bankruptcy judge saw her on TV in December 2012 and thought she should be making more than $8.89.9 she claims the monthly income." The series milked her on TV, producing tears the moment that implied Miller was leaving the show.
All that premonition turned out to be for nothing, however, because Miller didn't miss a beat and was back for season 6, though we can't say the same about the show's ratings. On TV by the numbers (according to online radar) the series' mid-season premiere attracted only 961,000 viewers, a drop from the 1.3 million people who tuned in for the season's premiere, leading many to believe the jig (literally and figuratively) was.
Season 7 debuted in November 2016. Can the cast and crew concoct enough reality to keep viewers coming back? We will keep you informed.
(Visited 7 891 times, 2 visits today)
Maya Show Creative and Personal Growth Center for women 35+.
One day I happened to stare at a video of dancing women.
There was something bewitching in the way women moved, smiled and beamed at an age in which they are called either ezhe or apa, and if by name, then only along with a patronymic. I couldn't take my eyes off them. And you understand, right? It's about some kind of inner magic that came from these women. They are not dragged down by plastic surgeons, they do not do any outstanding dance steps, and everything is as they are at the age of ... ten. But the beauty of age, the strength of experience and mature femininity, together with movement and music, make an unforgettable impression.
Today Maya Tilebalieva, the author and project manager, tells us her personal story: "Center for Creative and Personal Growth "Maya Show" for women 35+. She is also the founder of couple social dances in Kyrgyzstan; head of the pop dance group "Asia"; head of the ballet show "Ademi"; head of the show-ballet "Maya-Show"; organizer of the first Republican variety dance competition in Bishkek
- You know, I often go to your page to look at your dancing women and cheer myself up.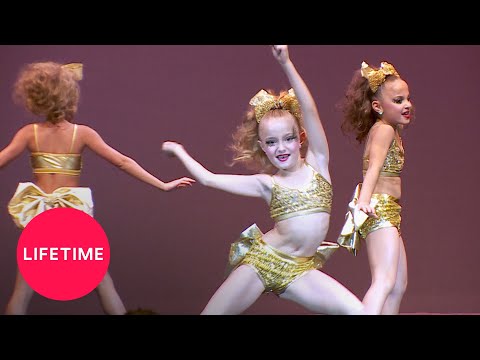 - I understand. These are natural emotions. Because this is my goal - to release the best, that real beauty that each of us has from birth.
- Have you been dancing all your life?
- I started dancing at the age of 14. It's too late for a serious dance career. My friend called me, she was afraid to go alone. We went with her to the House of Culture. Lenin and ended up right in the classroom in the hall. My friend never started dancing, but I devoted my life to dancing. I came to Saparbek Imashevich Kabekov, He is an honored worker of art of the Kirghiz SSR, from the galaxy of the first ballet dancers who were taken to the Vaganov Choreographic School in St. Petersburg in childhood, our entire theater began there: Bubusara Beishenalieva, Nurdin Tugelov and others. the origins of the Kyrgyz ballet, at the origins of the organization of our state dance ensemble. He was a ballet dancer, worked in the theater. I danced in his group for 4 years.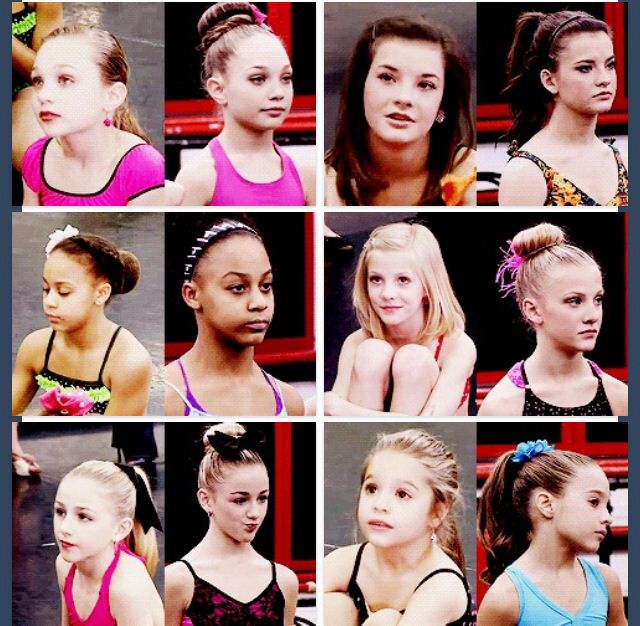 - Did you receive a special education in choreography?
- I studied a lot at master classes, I was on advanced training at the Higher Trade Union School of Culture. When she worked at the Palace of Culture. Lenin, I was sent to study from them. She traveled a lot on her own to master classes in Moscow, for example, in jazz dancing. But in the dance direction, I did not receive a higher education. It so happened. At that time, we did not have a dance direction yet.
Student years, 1998, KGUKI named after B. Beishenalieva
But in addition to dancing, from an early age I loved to organize some events, gathered children in the yard, staged concerts. That is, I always wanted to be the director of mass performances or something related to the organization of people's leisure. I just didn't know what it was called as a child. As a result, I graduated from the Institute of Arts of Byubyusara Beishenalieva and work in my specialty.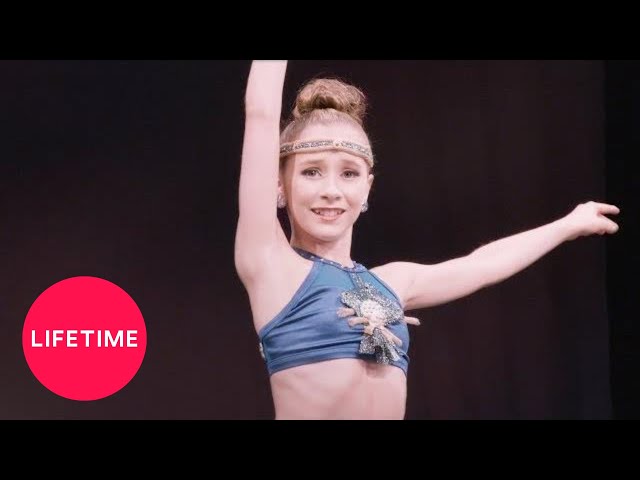 By diploma I am the organizer of mass performances. I arrange events, make people's leisure rich and meaningful, I try to give good emotions, create a cool atmosphere. That's just what she's been doing all her life. And I got it all through the dance. Sometimes I walked away from dancing, then came back again and so on several times. Until I realized that I did not have the technology to systematize my experience, so that the project would live for a long time. That is, I had elementary knowledge of marketing, management, management. But serious financial planning, work with personnel, goal setting, strategies - I didn't know anything about it. Although she did interesting projects. For example, for the first time I took our artists abroad. When she returned from Turkey with her artists, Melis Asylbashev, the artistic director of the Dances of Kyrgyzstan ensemble, asked: "Maya, find an opportunity for us to leave." They have a state collective, they cannot take out the entire staff. And I could leave in a chamber composition, 7-8 people.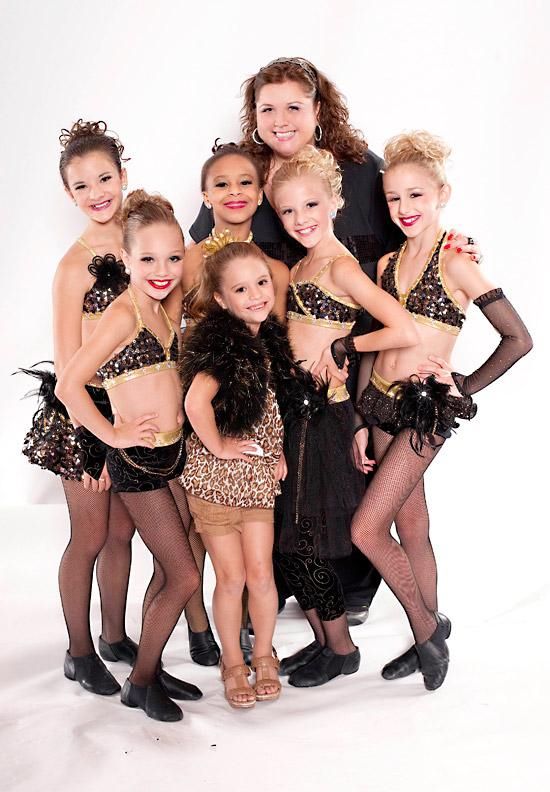 in Turkey
The first to make a revolution in Kyrgyz dance costumes. She cut off long skirts to the knees, in which they usually danced. The dance "Ker Ozon" staged in a jazz arrangement. Then she made the first fringe on the dresses. Even the director of the Philharmonic then asked: "Where do you get all this? Where do you sew?
- And who sewed your suits?
- I selected good designers. When selecting music and designers, I approach very painstakingly, I don't work with everyone. Then I had designer Natalya Berezhnaya. She made all the costumes for me. Now she, in my opinion, lives in Israel. According to my idea, by the way, she made stylized hats, in which everyone in Kyrgyzstan now dances. I made such a base in the form of a helmet.
- Oh, did you make that up?
- I was the first to come up with these hats. Then there were crowns. With this crown, we once had an entre exit - the beginning of the program.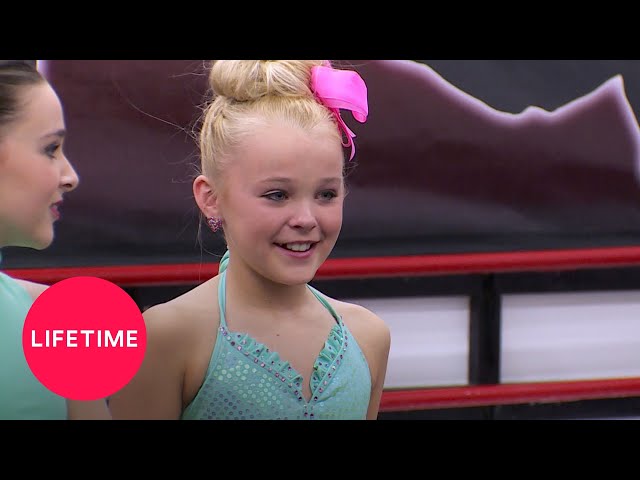 We worked in a five star hotel in Turkey. There, one famous belly dancer (belly dance) admired: "Such chic hats! Where are they made? Although in Turkey there is a lot of everything, it would seem. And he: "I'll buy at any price." But I could not sell, because then I would have one ballet dancer left without a headdress.
in Turkey
Much depends on the taste of a person, what attitude he has towards style. The choice of music is also very important. I carefully approach the choice of music. When we worked in Marmoris at the five-star Grand Azur Hotel in Turkey, the general manager of Teoman Bay Hotel was impressed. We played Begaliev's music, classical music. It turns out that some ballet groups performed before us, and everyone danced to pop music. He was surprised by our approach to music, the stylization of costumes. On Ramadan, when all the artists are sent home, this Teoman Bay left only the Kyrgyz Ballet at the hotel. He invited the whole team to a glass of champagne.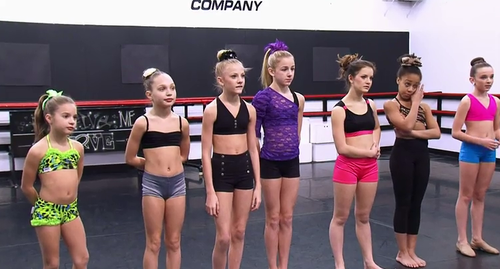 Because he really liked my program, he liked our professionalism, staging, taste. The hotel staff were shocked: "He never did that!"
Maya Show at the Grand Azur Hotel

- Who are your parents?
- My parents are intellectuals, my dad is one of the first diplomats. And my mother is a geography teacher. By profession, she worked little, she is also the wife of a diplomat, that is, she often left with her dad. She started working when we got much older.
Parents
- So you lived abroad since childhood?
- Yes. I was born in a small village, I just know the name, the village of Dyurbedzhin is written in the passport. This is the Aktala district of the Tien Shan region. So I was born there, and somewhere in three or four years, dad was sent to Moscow to a diplomatic school. He studied there for a year, worked for some time, and then we left for Pakistan.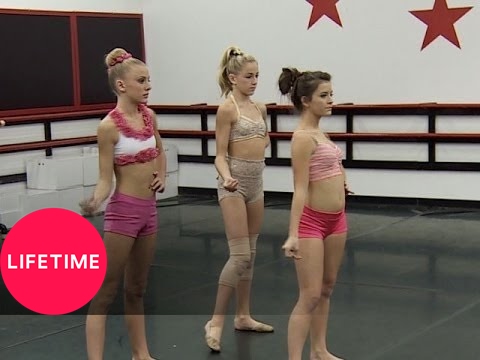 We lived in Karachi, in the embassy of the Soviet Union. We had a small class. Good teacher. All the time receptions, parents always looked good. We lived very well. Mom ordered food and clothes from the Otto catalog. All received from Germany. Of course, there were also disadvantages. If you eat unwashed food, mom immediately gave a glass of potassium permanganate. I still remember her taste.
mother of Maya Tilebalieva far left , in the center Valentina Tereshkova
- How long have you lived in Pakistan?
- Three years.
- Have you mastered the languages?
- I studied English at the embassy school and wrote with a ballpoint pen there, by the way. A ballpoint pen was something in those days. The Union never heard of them. All wrote in ink. Upon returning to school, were they surprised that I was writing with a pen? I had beautiful books in English, large, colored. This was new for my classmates.
- Why did you return to Kyrgyzstan?
- There began a war started with the Hindus. All families were sent home. They left only the diplomats themselves.
- And how were you when you returned?
- Not very good at the beginning. I was very worried about my dad. And it was too hard for me to adapt. We returned to Naryn. We temporarily lived with my grandparents. Everything else. Not something I'm used to. Toilet outside. For me it was a shock. Then, of course, we moved to the city. The city was better. Here I graduated from school number 27.
- It turns out that when you returned here, you no longer had the same standard of living as in Pakistan?
- Yes. We children generally wanted to stay in Moscow. And dad chose Kyrgyzstan, he missed his homeland. But then things didn't go very well for him, although he reached the deputy minister of foreign affairs, then he even was a minister for a short time.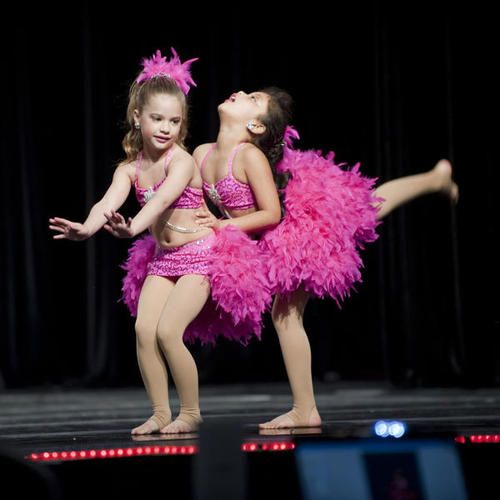 But he had such a character ... Not that wayward. He was just a professional in his field, and he did not like it when non-professionals made a remark to him. He made comments to the higher management, and this, you know, annoyed them. Dad left the Foreign Ministry. And he went to the wrong place. Director of Intourist, and this is not a diplomatic path at all.
I have long had nostalgia for the life I have lost. That life was spent in beautiful houses, among beautiful polite people, good food, beautiful clothes. These are my strongest childhood experiences. It was like I was living in a fairy tale. Probably, my frequent trips abroad, and the life that I create for women, are connected with childhood impressions. Because for a long time I was upset by this change of life. And every time, again and again, I tried to recreate that fairy tale. By the way, I started earning very early.
- How old were you?
- At the age of 14 I had my first salary.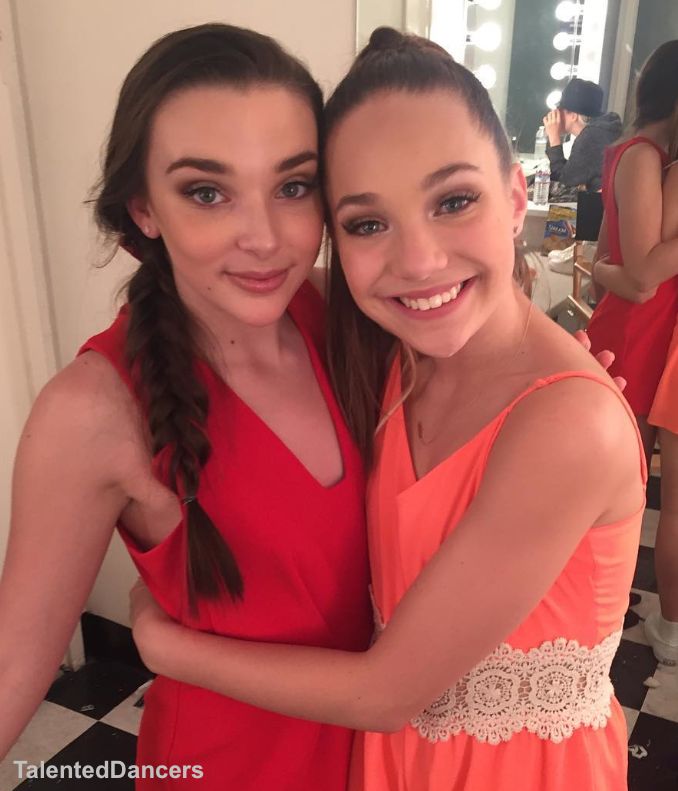 Dance. And at the age of 19 I already lived separately from my parents' house. Can you imagine what that meant in Soviet times? Mom didn't want to, of course. She dreamed that I would get married and live like all women. But I didn't want to be like everyone else. Immediately after graduation, she rented an apartment and began to live separately. I have been used to independence since childhood. My team and I traveled a lot to performances. In Soviet times, the trade union often sent us. We were in Kronstadt, St. Petersburg and so on. We went to Moscow for a big forum. She even visited Moscow as a tutor at the World Olympiad.
1981, school 38, teacher of rhythm, Argentine tango
Since childhood, I have not been a girl who sits at home. Traveling all the time, working hard. My parents didn't see me much at home, I didn't talk much even with my friends. I opened my first club when I was in college. It was the first pop dance group, an amateur group.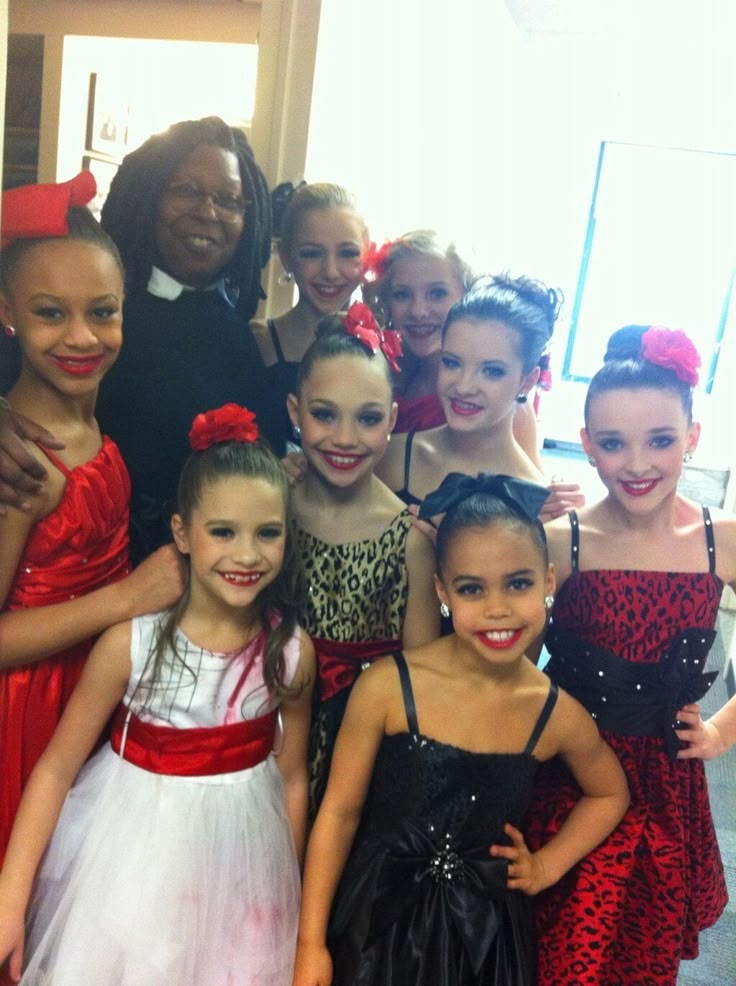 Then he grew into a professional - the group "Ademi", then - "Maya Show".
- Do you have brothers, sisters?
- I had three sisters. But two are dead, one is alive. And there is a brother. My brother became a diplomat, just like my father. But I don't really want to talk about personal things.
mother, sister and Maya (right)
- Why?
- Very difficult things happened in our family. For example, children died. One sister died from a serious illness. It got me wondering, why is that? Why don't girls get along at all? I, too, have been doing things differently all my life. It seems that I am not stupid, but it seemed to me that I achieved little success. Or there is success, then it is not. Or there is a good life, then it disappears. Like with Pakistan. There was also a good life in Moscow, she, too, once disappeared. But gradually understanding came. Now I look at my life differently.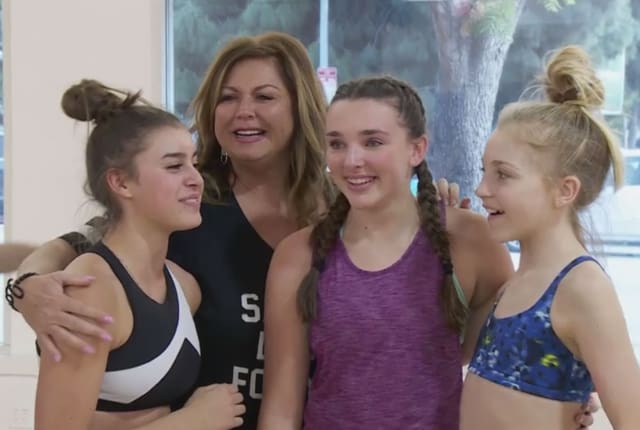 The fact that this project took place is precisely due to the fact that I lived a lot abroad, saw a different life, saw how you can get joy from simple things, live a little easier and happier. And I wanted to show it to our women.
- What kind of relationship did you have with your parents?
- I used to have a misunderstanding with my mother. And then everything got better. After I began to engage in personal growth. I looked at all situations related to my mother from the other side.
with mother
- With what?
- With correct.
- What is the right side?
- I realized that I myself did some things wrong. When you want something around you to change, change yourself, your attitude. Everything starts with yourself. It took me a long time to understand this.
- There are so many people now selling their idea of ​​the right kind of personal growth course.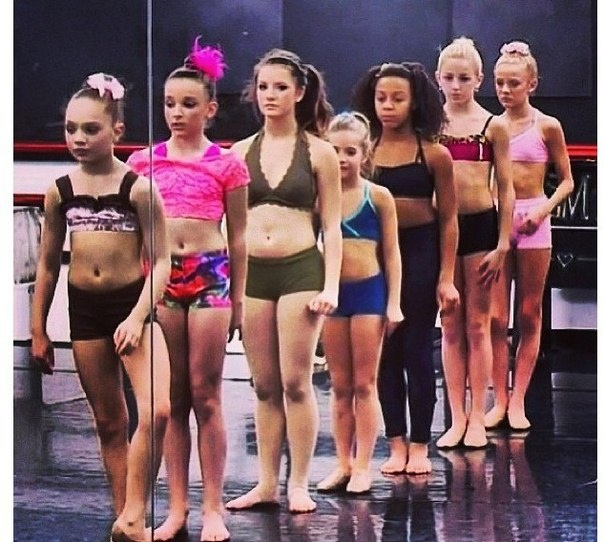 How not to make a mistake?
- We should probably study this market more carefully. I was lucky, I got to the professionals. I still go to different courses. It helps me a lot. I had problems with finances. It turned out that they were associated with ignorance of the basics of financial planning. Some things happened to me because I didn't know how to communicate with people, I didn't have knowledge in management. Life has taught me something, of course. Here parents showed us abroad. We went to beautiful places, dressed well, ate well. Chatted with beautiful people. For me it was natural, as if it should be so. I lost it. But I did have it. As a child, I was a little offended by my parents, and then I decided to create such a life for myself. In addition to experience, new knowledge was also needed. I wanted to study. Thanks to personal growth training, I realized that I create my own reality, I create my world myself. In Soviet times, they taught that the party controls everything, or parents.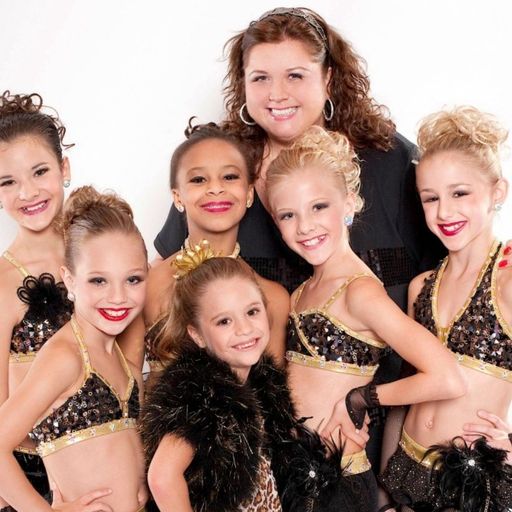 No, you are in control of your life and choose how to live.
- It turns out that you have been earning money all your life?
- Yes, when I was a student, I received a scholarship plus worked. And I received more than my dad, who worked in the Central Committee of the party.
- What about your husband?
- No husband.
- Have you ever been married?
- No. Oh, I do not like about the personal. Because our ideas are so tough - necessarily - a family, a husband. I always skip this topic. I tried. Such as I want, I have not met. None of those who offered me marriage came up. Then I decided that maybe it's not mine.
as a student
- I know deeply unhappy married women and happy women who never got married.
- So I'm happy too. I don't feel disadvantaged at all. Why don't I like to talk about it? Because for many, marriage is an indicator of a well-lived life.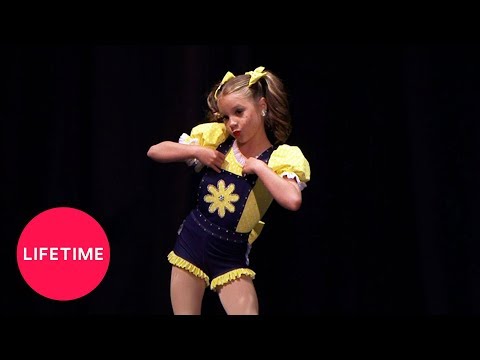 - The world is different. And we need to talk about it so that women do not get hung up. Although married, I'm sure there are happy ones.
- Yes, probably. It is my choice. I do not impose on anyone. But I haven't seen many good marriages in my life. I saw around me a lot of unfortunate people, my own acquaintances, girlfriends. Someone got divorced, someone suffered. Some distortion everywhere. I thought so. Mom and dad lived like everyone else. And I am such a child who did not love like everyone else.
I wasn't going to put on a headscarf, I wasn't going to be a submissive Kelinka. My mother did not want me to marry a foreigner. Then I said that I would not get married at all. Then she already agreed to a foreigner.
Now I understand that creating a marriage is a big responsibility. Both the husband and the wife should have knowledge of how to start a family, how to keep it, and, finally, most importantly, how to make this marriage happy.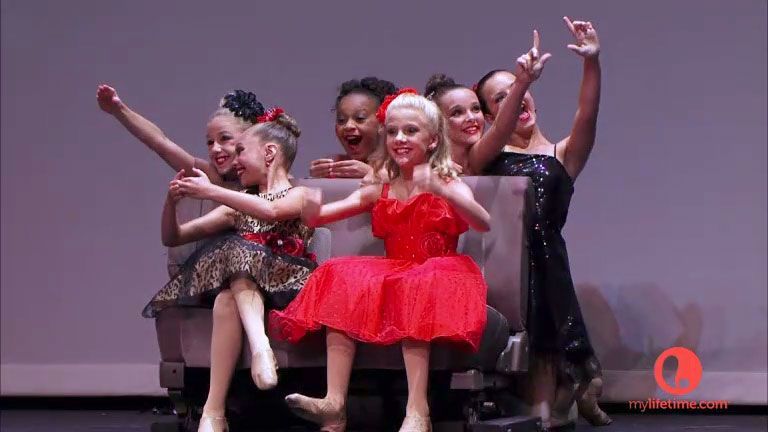 To give birth to a child, there must also be knowledge. Correctly educate, do not suppress, do not make a criminal out of him or create something that will make you cry all your life. If you want to have a baby, you must create financial conditions.
I thought like this: either I have to stand on my feet, or a man. I did not come across such a man who would say: "I will support you in everything! And you do what your heart desires." And what did they want? Let me put you in a golden cage, and you sit there. And I will show you. Many people offered me marriage, and abroad too. And there were millionaires. One of them showed me in golf clubs, in different places, as a curiosity. He admired that I was an Asian, and my eyes were European. He was a cosmetic surgeon and made Japanese women big eyes. He could not understand how this was possible by nature. And I explained that we are at the crossroads of Europe and Asia, so we are like that. All women are like this, I'm not the only one.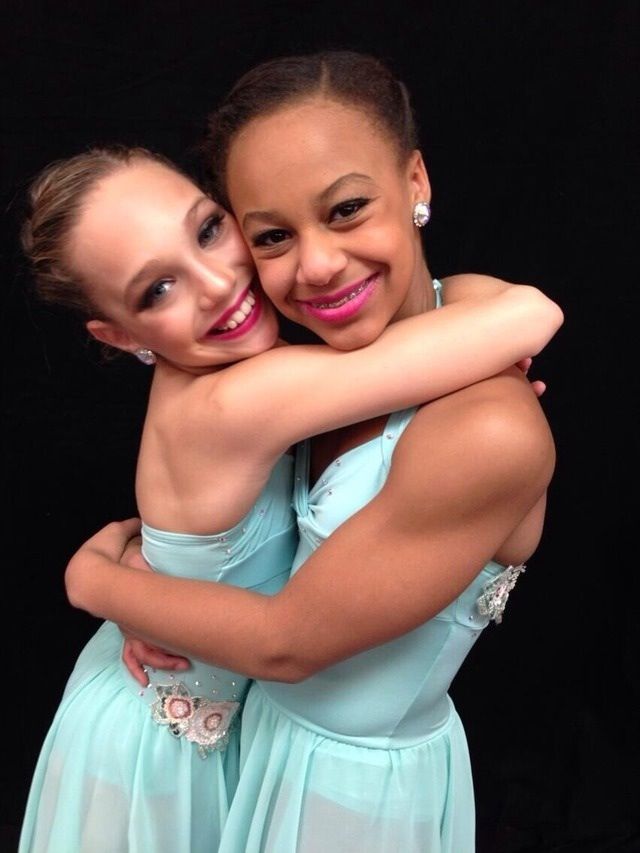 I could live in Australia. They prepared a store for me, and a huge house, and palm trees nearby. And the pool, cars - everything was waiting for me. But I don't marry riches. The man himself did not suit me. Therefore, I refused. And if only to get married, so that people do not condemn - I can't do that.
I feel good too. I am self-sufficient, I create my own life. Well, I didn't get what I wanted. With fans, believe me, and now there are no problems. There were always many people who wanted to.
- At what point did you realize that you don't even want to get married?
- I once saw how dramatically a person changed when he thought that I was already in his power. It was a completely different face. Before that, he wore a mask, it turns out. And if I had married him, a completely different life would have awaited me. I then realized that I lacked knowledge. How to understand people? What should I do to have common goals, to have happiness, and not to live together boringly? I then thought, what kind of duplicity is this, how can you change like that?! I was 44 years old.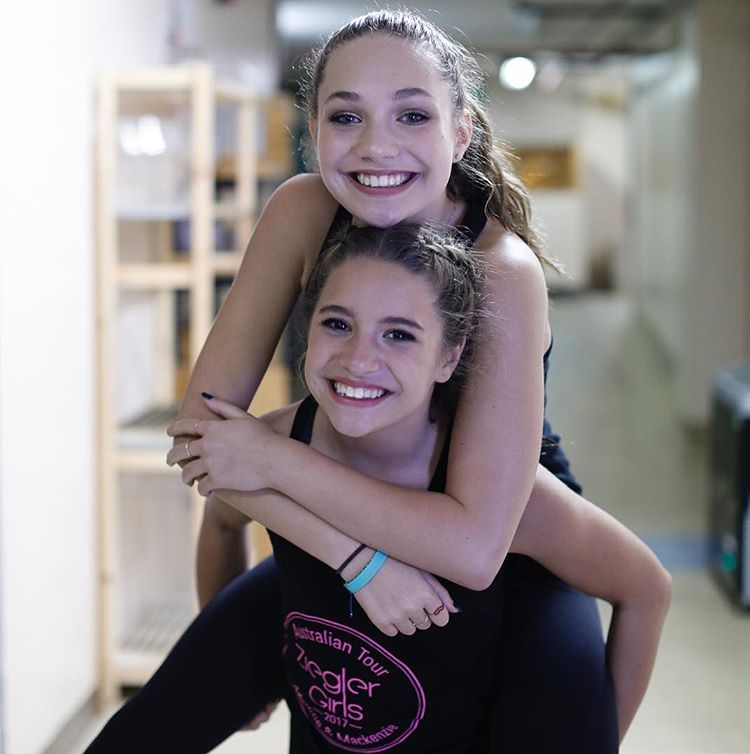 And without that, I have a fear of violence inside me, although I have never had violence from men in my life. But for some reason there is such a fear, where does it come from, God knows, but I am a little afraid in this regard. I am a straight person, if you press me, I will explode. Probably, no one was born who could withstand my character. Now I have changed, I have become much softer, but still there is sharpness. Especially regarding men.
- Do you have any close friends?
- Not now. I have one close friend, she lives in St. Petersburg, but we have not seen each other for a long time. Another close friend has died. And I didn't have many of them. One childhood friend, we communicate with her, but we have very different interests. With her, we are like "hello, hello."
- Why didn't you stay abroad?
- I left Kyrgyzstan many times and always came back. I kept thinking - why do I return to this country endlessly?
- How many times did this happen?
- Many times.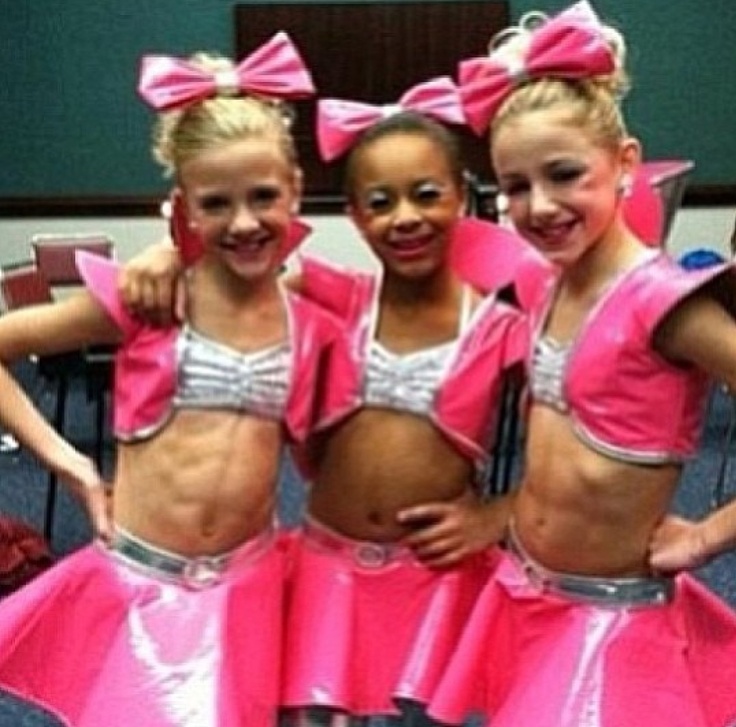 I even wanted to obtain Russian citizenship, I was going to live in St. Petersburg. But I didn't like the weather there, it's hard to endure the winter. And I went abroad and returned constantly. I was told that I would have stayed in America, Germany, somewhere else. But I was still drawn to it. And then I sat down and thought, perhaps I should do something good for my country?
- Oh wow!
- And when I realized this, I felt better. I sit and think, what good can I do? I have done so much! She held the first pop dances, the first republican pop dance competition in Kyrgyzstan, introduced the culture of social dances. Is this a contribution? Contribution. I did a lot in dancing. But it turns out that something else needs to be done.
And she decided not to dance, but created a center for creative personal growth for women 45+. This is a certain center, which is not only engaged in dancing. I have open days. Women come to me every Saturday just to talk at the round table.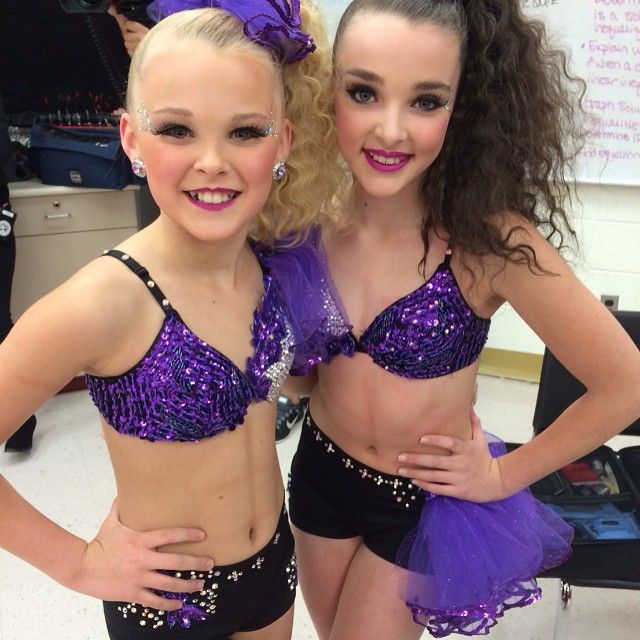 Be sure to set the table. Last Saturday I made a table completely without sugar - proper nutrition. I share my experience with women. For example, many people ask, how did you save the figure? But if you were in a good mood, and then deteriorated. Why is this happening? How to keep a good mood?
- How to save it?
- First, you need to look at what environment you are in. If there are a lot of negative people in your environment, people who do not support you, your ideas that devalue you, press down, imperceptibly belittle you, then it is impossible to keep positive.
And what's going on with the women here? They have a different environment. Enhance good emotions. Here everything changes a lot. I am changing myself. We don't have negative people. Those who do not change, they leave.
- Have you ever left?
- Yes, it happened. I have a list of rules for how to behave here. It hangs on the wall in the dressing room.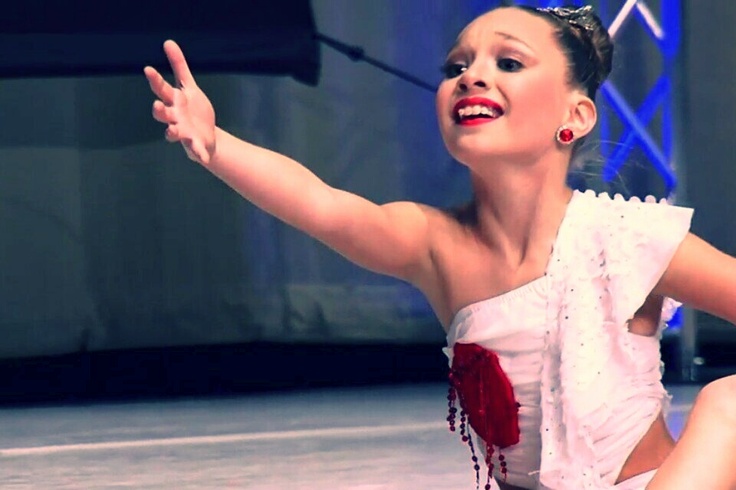 If the rules are repeatedly violated, I have the right to remove a person from the project. And I had to remove such people. Because I understand the importance of the environment and I know something about suppression. I took special courses on how negativity affects a person. One person with this attitude can destroy a large organization. They are very easy to identify: you were in a good mood and suddenly upset for no reason, and began to look inside yourself. The fact that there was someone who said something kind of good, but actually pricked.
- For various reasons, people start a cycle of negative thoughts.
- So you need to see why this cycle starts. It's definitely something that happened in the outside world. Maybe they even saw something wrong on Instagram. Surrounded again. So I watch and clean my groups, and I tell all the girls about such things.
- Did you just say "don't come" to those who broke your rules?
- At first I made comments, then I led to the rules, I said: "Do you agree with this?" She said: "Yes", I said: "How are you behaving now?" Or heard the girls say something about the coronavirus, about politics, something else.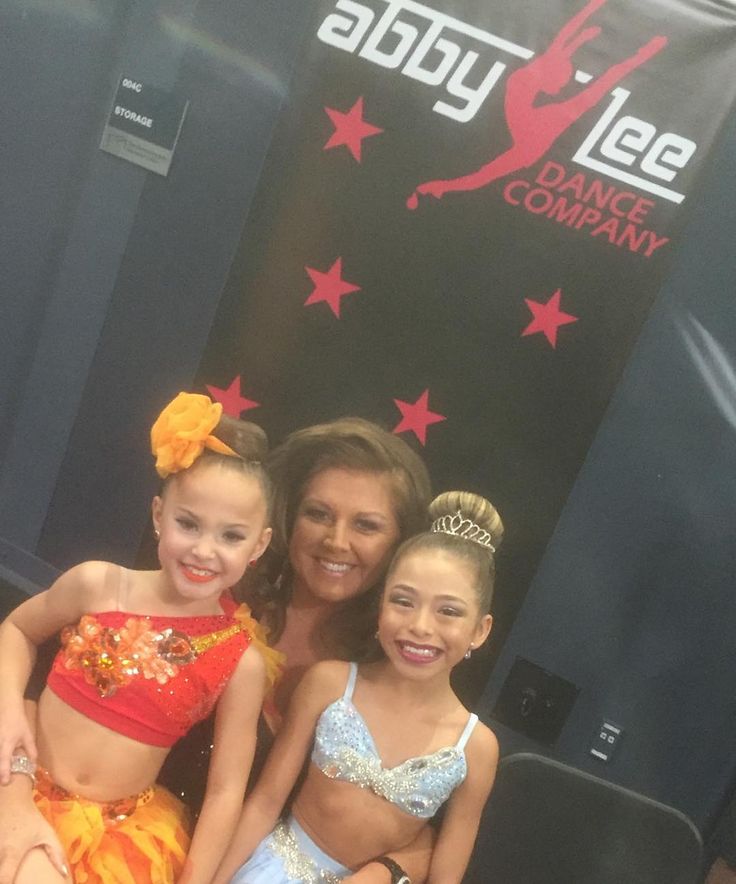 I immediately react: "Girls!" - and point to the smiley. I usually translate the conversation here. I ask: "Girls, what good news did you have today?"
- Cool!
- And they remember, they tell. Is it healthy? Sometimes people are so tuned in to the bad. They come loaded, and they leave filled with joy. I also have piles up in the morning, there are many responsibilities: employees, planning, financial obligations. And then, when I get up, I turn on the music, the lesson begins and there is none of this.
- Do you spend the whole day in the gym?
- No. I go to school, I go to my mother, I communicate with her. She lives with her sister. I like to walk, do shopping, visit friends and acquaintances. I am now working on myself a lot in terms of development. I have to do strategic planning of finances for the year ahead, strategic planning of the creative side. This takes time.
- That is, before launching the project, did you register it?
- Not completely.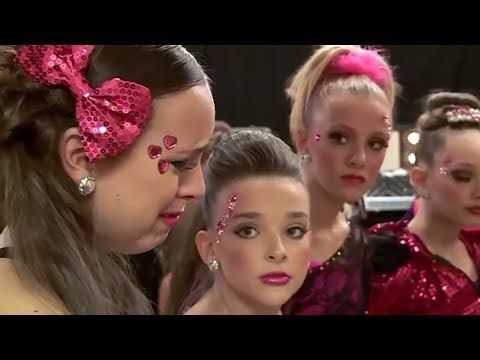 But she meant something. Strategically, at first I saw only an hourly form of work, I decided that I would rent in different places, attract teachers, and make a network. And then I realized that I don't need an hourly form, but I need to make my own gym.
- When did you get the idea to create groups for older women?
- I saw dancing women abroad. We were having dinner at a restaurant in Washington DC. Slow beautiful music played, the saxophone sounded. Some family, Americans, was sitting nearby. The grandson in a beautiful suit stood up and invited his grandmother to dance a slow dance. Not waltz, but jazz. She was in high heels, in a beautiful dress, with makeup. Grandmother, 80 years old. I looked at them and thought about our grandmothers. After all, for women over 60, our whole life is predetermined - grandchildren, pensions, cooking. It's like they're living their lives.
The second time I was already in another place in America. I managed to get to the Hawaiian Islands, and lived there for six months.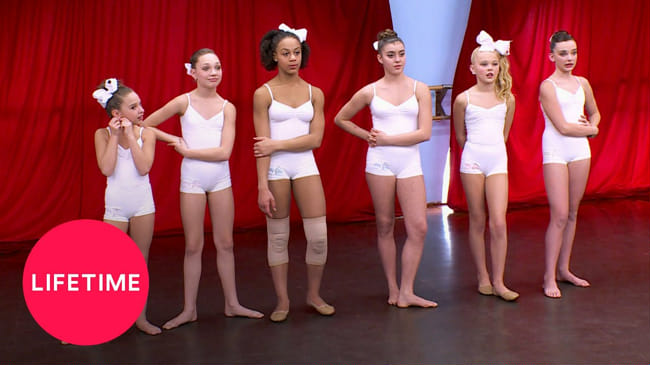 Hawaii
- Did you like it?
- You know, I liked it there, but not for long. Small island. It's great to come with a noisy company for 2-3 weeks. How about living there for six months? No. I didn't have a job yet. Lived with relatives. I do not like to talk about this period, because for the first time in my life I had a period when I became a dependent. I've been in real decline.
- How did it manifest itself?
- I thought that everyone around me owed me. I wanted to work in Hawaii. But my relative who invited me was afraid that the police would find out and there would be problems. She said no work. I chatted idle. It's good that I went to parties, studied there. She did something anyway. But gradually I got used to such an idle life.
Here's what I'll say about dependency. There was a time when I fed the whole family. She went abroad, to Turkey, brought fashionable things, sold them, provided for mom, dad, sisters, dressed herself, did everything herself.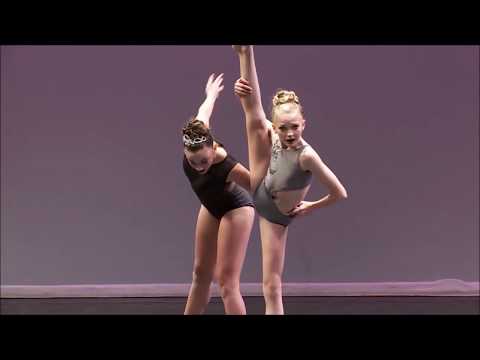 And then there was a period in my life when some of my relatives began to pamper me, and then even men with their gifts, trips. And I got into it a little. And it turns out - a real bomb! Under no circumstances should this be done! There must be a mutual exchange. I accepted, accepted and began to believe that everyone owes me - both men and relatives. And lost its core for a while. Dependency corrupts. It happens very quietly, and it's dangerous. In Hawaii, I experienced a personal degradation, getting used to the fact that some people provide. I had to reanimate myself, I studied a lot in order to see it, understand it and regain my integrity.
Now I am very careful about gifts. Yesterday a woman wanted to send me a present, but I refused. Also through a man. What is her purpose? What's the gift? I used to think: "Oh, a gift! Great!" Not now. If women give trinkets on March 8, it's normal. But something more significant - no. And before, I calmly accepted very expensive gifts.
And if I took them from a man, then I should at least get married, but I didn't. There was no knowledge in this regard, there was not enough ethics. I had to immediately give up such things and continue to work on the fact that I create my own life. Now I am doing it. A person must control how the exchange with other people takes place. If he is given expensive gifts, he must respond symmetrically in response. When this is not the case, the person is corrupted. This is happening slowly. So you accepted one gift, another, they take you to a restaurant, they do something else. And you give nothing in return. And you slide down to the point that everyone owes you. Stop being the creator of your life.
At the same time, it is clear that some people want to manipulate you due to the fact that they have some kind of advantage, let's say material. They buy you something, something like that.
in Hawaii
I now watch the exchange very carefully, especially when gifts.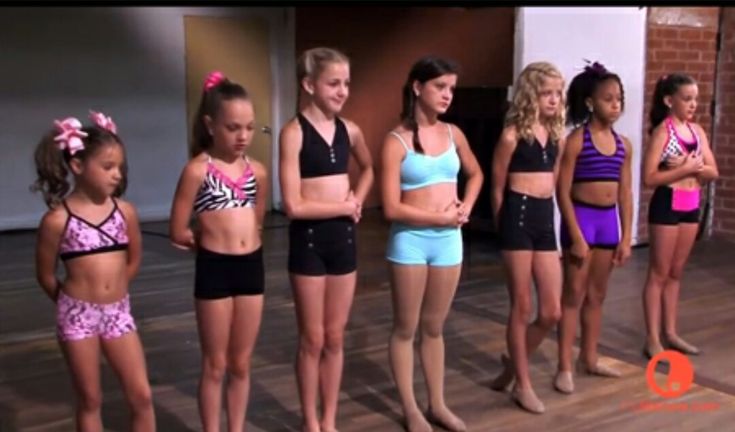 It is very easy to see where the exchange is broken. Here you give me something, I give you - we both feel good. And if, for example, you give me something, give, give, and I feel like I owe you - this means that I received more, I need to do something in return.
I didn't know these subtleties, but now I'm very careful not to have such an imbalance. Sometimes people's lives are ruined because of the wrong exchange. When I began to follow this, I began to see stable improvements. And the character changed, in my youth I was explosive. Until now, I am still surprised and grateful to my dancers of that time that they endured it all. There was a lot of work on myself so that I would become softer, more restrained, more understanding, notice and give more love.
The more you improve yourself, the more similar people appear in your environment. My environment has changed a lot. Previously, they were not very good people. For example, there was one producer, he brought foreign artists.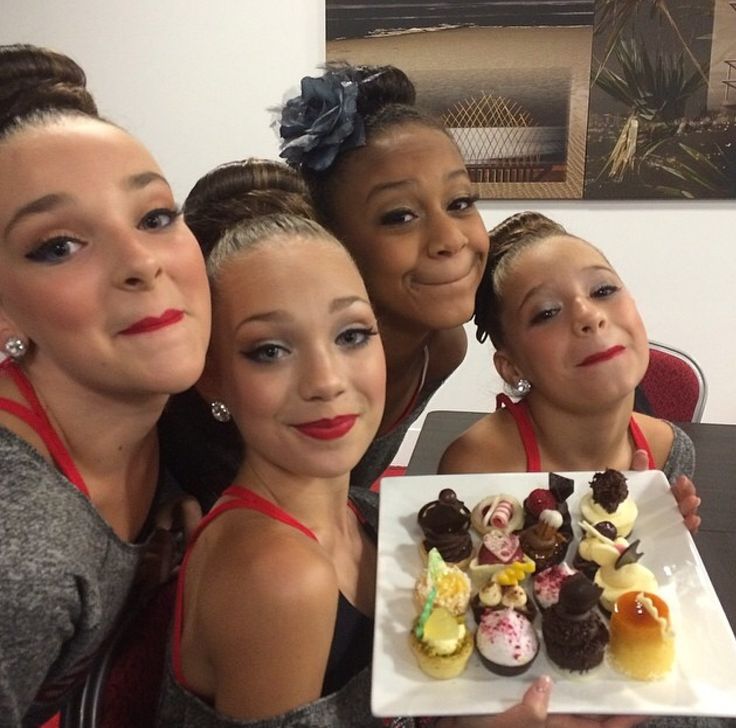 When I contacted him, I had big problems, especially with finances. He owed someone money, they came to beat him out, it happened in front of my eyes. I had money, I was afraid that they would kill him now and gave it away. And then he didn't give them to me. And later died.
But back to the project. Once in Hawaii, I was walking in a shopping center and suddenly everyone was invited to some kind of event. It became interesting to me, people were sitting on the stairs, I also sat down. And the action began. It was a reporting event of an organization that works with adults. Beauty contest. A whole concert program, defile, awards.
There were nominations 45+, 55+, 65+. Of course, when I saw the members, I was amazed at how beautiful these women are! On the other hand, I was upset because I remembered our Kyrgyz women. And I thought that at this age they hardly think about it.
- Evening dresses, chic, glitter?
- Oh, yes! Moreover, not poor people live in Hawaii.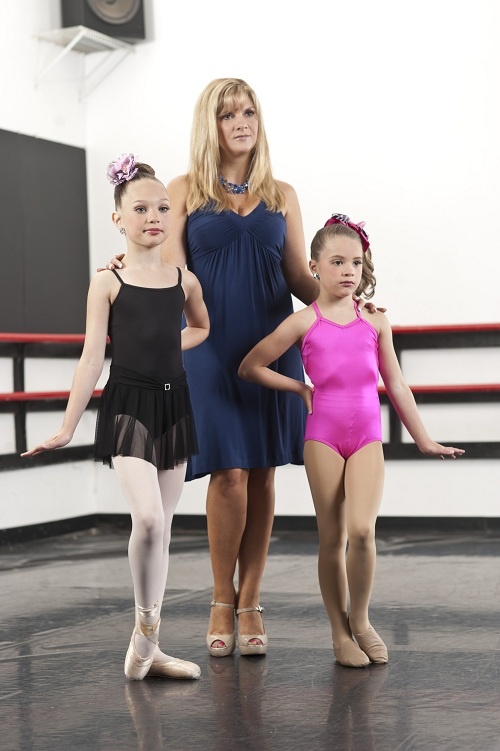 Of course, the Hawaiians themselves are not very rich. But among the visitors there are a lot of millionaires, billionaires. One feather on a woman's head alone can cost a thousand dollars. In general, sparkling outfits, stilettos, the beauty of these women, the fireworks of emotions remained in my memory.
In Hawaii
When I conceived my project, I remembered exactly this event. For some reason, I did not immediately come to this, although this vision lived in me for many years. I worked first with children, with youth, until I reached my intended goal: I introduced the culture of paired social dances in our country. I really liked how everyone danced in pairs abroad, but this was not the case in Kyrgyzstan. And now they dance a lot. This is my product.
I thought about how I could use my experience. Moreover, I have enough knowledge, I can not only dance. This year I came up with dance tours to the mountains for the first time. So she called it "Dance Tours from the Maya Show Center".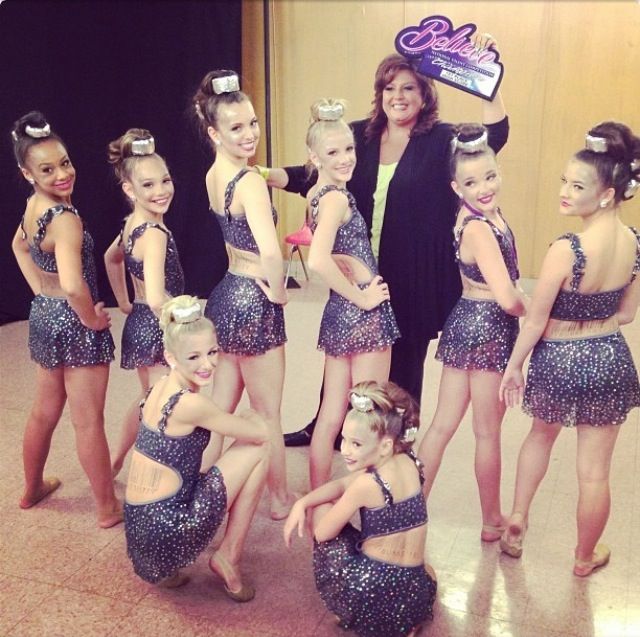 There were a lot of women, 3-4 completely filled minibuses came. There is a program: acquaintance, small personal growth trainings and dancing. Dancing on the lawn, in the mountains, near the waterfall is something! I also organized tours to Issyk-Kul. I don't just teach dance. We learn to walk beautifully, stand beautifully, speak well in front of the camera, and give interviews. We have been invited to TV several times. My queens are so loose, not camera shy at all. Well, what can I say? I have always wanted to celebrate. It doesn't matter what age. I get it and I like it
- Are there any women who are not allowed to join your group?
- Yes, there are. But very little. One woman hid from her husband that she came here. When he went on a business trip, she came. And now she has a tough situation there, he does not leave anywhere. Very jealous.
- How old are they?
- About 60.
- Actually, is the age of wisdom already? At least the initial phase.
- For whom? Sometimes children are banned. But there is care for mothers. When the coronavirus was at its height, many children were forbidden. And women still went secretly. And no one got sick! And here no one can get sick with the coronavirus - it's out of the question.
- Why?
- I'll say it completely scientifically. When a person is in a high tone, he does not have any diseases, conflicts and viruses. Viruses are in low tones - where there is fear, grief, anxiety, anxiety. Here, on the contrary, people reach such a high tone, their heads stop hurting, conflicts resolve themselves, even at work problems are solved. Here, the energy itself does not allow something like this to appear.
I think so - people create their own reality. When they talk a lot about illnesses, about something bad, then they get it. And if we talk about good things, then they get good things. I consciously approach the need to talk about the good and guide our women.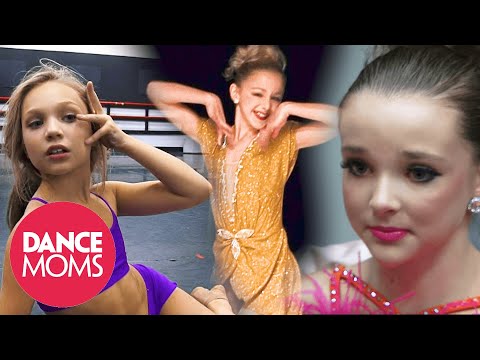 And myself too. First of all, yourself.
- Does your project generate income?
- Yes. And it is right. I used to think that if I have a good mission, but I don't earn money, that's how it should be. But I do it for people. Then I realized that this is not possible. This is devastating for any project. The founder must earn well. He must earn honestly, not offend his employees, plan correctly, take the right director, be financially literate, be useful and be sure to be profitable in order for the project to be prosperous. When the first person suffers and lives on crumbs, as creative people often do with us, this is fundamentally wrong. Now I am very knowledgeable in this regard. And I plan to get a good financial result. Then I can teach our women how to start their own business. So that they don't make the same mistakes that I had.
- Are you going to expand?
- We have been looking for suitable premises for 5 months.