Learn how to fancy shawl dance
Native American Indian Dance Shawls
Skip to content Native American Dance Shawls
Rate This Article
By Crazy Crow Trading Post ~ July 8, 2014
Credit Above Photo: Tony Alter from Newport News, USA, CC BY 2.0, via Wikimedia Commons
By Crazy Crow Trading Post ~ July 8, 2014
Credit Above Photo: Tony Alter from Newport News, USA, CC BY 2.0, via Wikimedia Commons
Ladies Fancy Shawl Dancing (the newest form of women's dance) is often called Northern Shawl, as it does come form the Northern tribes along the US-Canadian border. This dance style is similar in dancing and the bright colors to the Men's Fancy Dance. The ladies wear their shawls over their shoulders, and dance by jumping and spinning with the music. Though the fancy shawl involves more motion and agility than other styles of dance, the grace of the woman is always expressed.
As the name of the dance-style would imply, particular emphasis is paid to the shawls, with elaborate designs, appliqué, ribbon work, and painting.
Long fringe hangs from the edges of the shawl, and flies round the dancer as she moves to the music.
Credit Above Photo: Smithsonian Institution from United States, No restrictions, via Wikimedia Commons. Fancy Shawl Dance Photo Gallery ~ Introducing Crazy Crow's pow wwow dance styles photo & media gallery. Images & video organized by dance style to make it easier for you to find great ideas for your powwow dance clothes. View Gallery
Women's Traditional is the oldest type of women's dance. It is sometimes referred to as Straight or Buckskin Dancing, and like Men's Traditional there are many tribal variations, including wearing a buckskin, cloth or wool dress.
Regardless of the tribal variations, there are two important items used by Traditional Dancers.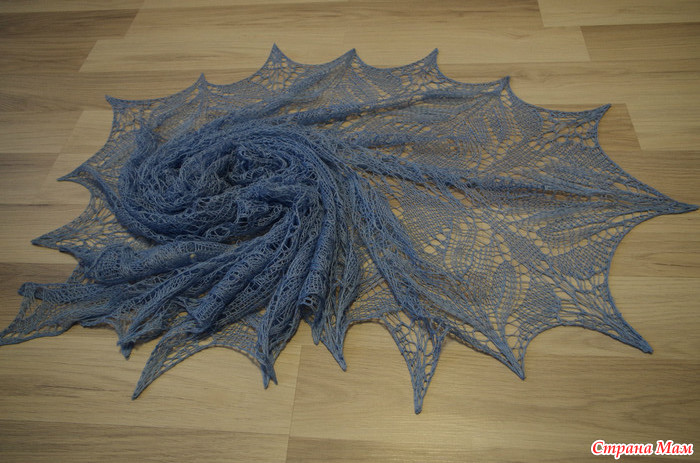 One, is the fan. This fan is usually beaded and is raised to the drum, in honor, during the "honor" beats of the songs. The second item, is the shawl. This colorful, fringed shawl is carried over one arm. The fringe of the shawl sways with the movement of the dancer.
Other Uses: Shawls are a very popular give-away item. Also, whenever a woman enters the dance arena without her dance outfit or regalia, she will most likely stop long enough to wrap a shawl around her shoulders.
Making Native American Dance Shawls
Regardless of the type shawl you wish to make, we have tried to assemble all the available online links and resources to help with the task. As additional information is found or created, we will add it in order to keep this reference current (if you haven't noticed, several more links have been added to the Moccasin page since it was created). In addition to the Web resources, we also highlight related products offered by Crazy Crow to make your dance shawl craft project easier and the results more assured.
I must admit that it was much more difficult than I thought it would be to find information regarding making shawls on the web. It almost made me turn in my web connection -and I definitely have less hair (that's happening anyway). If anyone knows of articles ON THE WEB that provide the 'how-to' diagrams online, please forward it to Craft Focus. Besides commercial sources which are listed, the best information I could get was in discussion forums at Powwows.com. This looks like a great place to ask questions and get help from craftworkers from all parts of the country. Try it out!
Native American Dance :: Womens Fancy Shawl Dance Regalia
O N L I N E    R E F E R E N C E
Craft-Ribbonwork-Part One – Canku Ota
Many shawls are decorated with ribbonwork applique. Part one of this 2-part article will help you use this beautiful means of adornment: What is Ribbonwork, Terms used in Ribbonwork, What kind of ribbons are used today, Making Ribbons using material, What fabric to use and The important aspects of ribbonwork.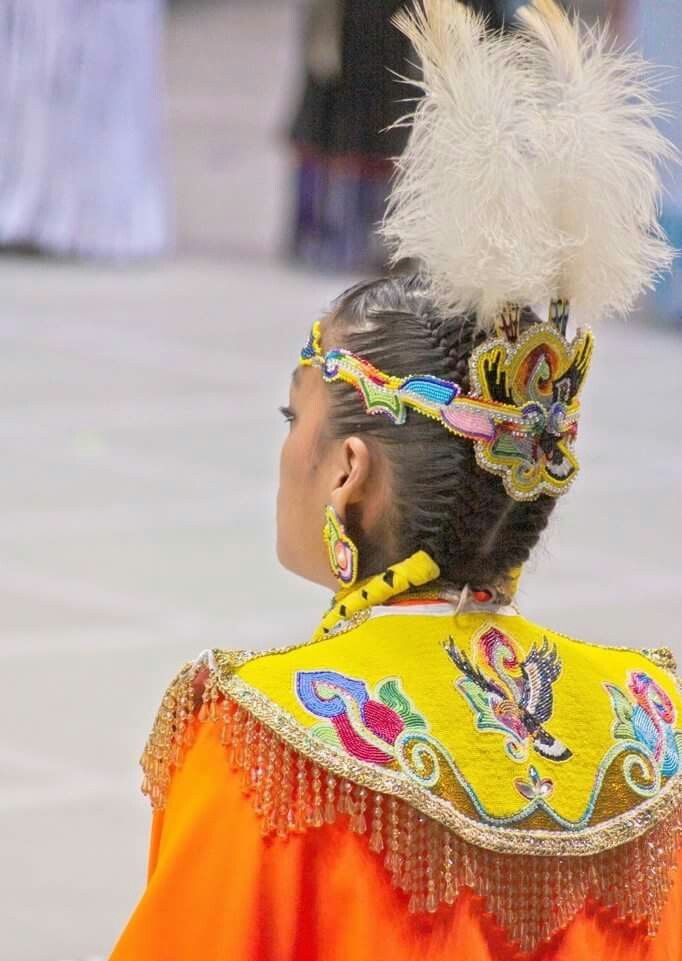 Craft-Ribbonwork-Part Two – Canku Ota
In Part Two, the different styles of ribbonwork are discussed, providing examples of how to prepare your ribbons for the technique. Shows some templates you can use. Features three appliqué ribbonwork techniques: Plains ribbonwork, Osage ribbonwork and Woodlands ribbonwork. The Plains and Osage Style Ribbonwork are mostly the same style only the how the ribbon is put on the material is different.
The Evolving Beauty of the Fancy Shawl Dance – Indian Country Today
Given its legacy of color, vivacity and even rebellion, the name of the dance is ironically plain: fancy shawl. Women's fancy shawl—often mistakenly thought to be a dance that traces back far in history but is actually a fairly recent innovation—is one of the most anticipated competitions at pow wows. In this unique performance, young women from many nations skim, twirl and hop across the arena with a gait that manages to be staccato, lithe and fluid all at once. Read entire story
Featured Lakota Dance: Women's Fancy Shawl
St.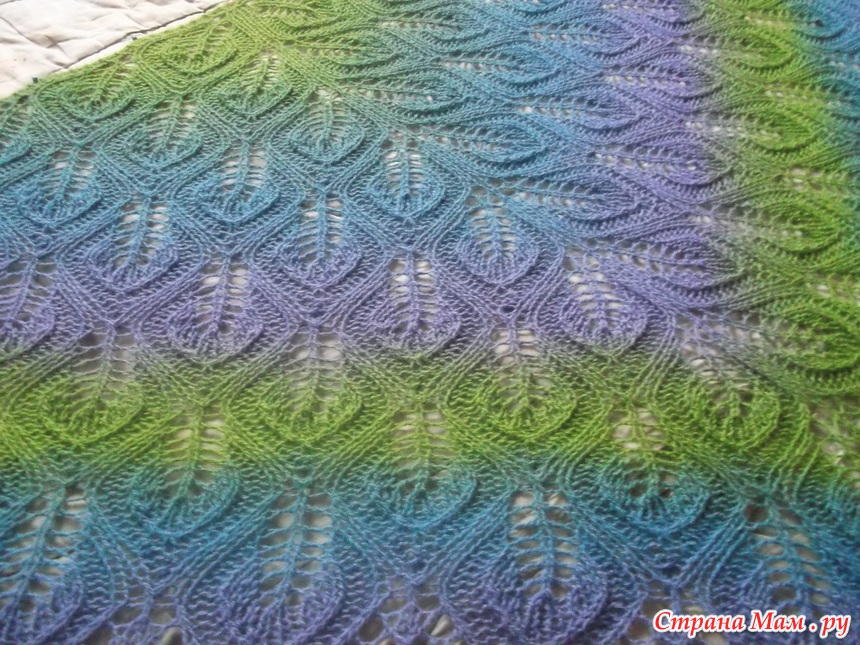 Joseph Indian School: The first impression people often have of the women fancy dancers is that of butterflies. Dancers wear American Indian decorated shawls that compliment a satin dress and knee-high beaded moccasins or decorated leggings. The decorated shawl is made of cloth and fringe, reminiscent of the decorated buffalo robes worn in the past. Read entire story
Yakama Girl's Fancy Shawl Dance

One of young Yakama girls' favorite dances is the Fancy Shawl Dance, which is performed in the powwow circle. This dance is similar to a Yakama social dance called the Butterfly Dance, in which the girls imitate butterflies leaving the cocoon. Both the Fancy Shawl and Butterfly songs are fast and lively. The girls dance wearing their tł'píip and a few extra beaded items, with shawls draped over their shoulders and arms. You can hear the bells or shells on some of the dresses keeping rhythm as they dance. The girls, gracefully interpreting butterflies fluttering in a meadow of flowers, dance in both the Yakama social-dance circle and the powwow circle.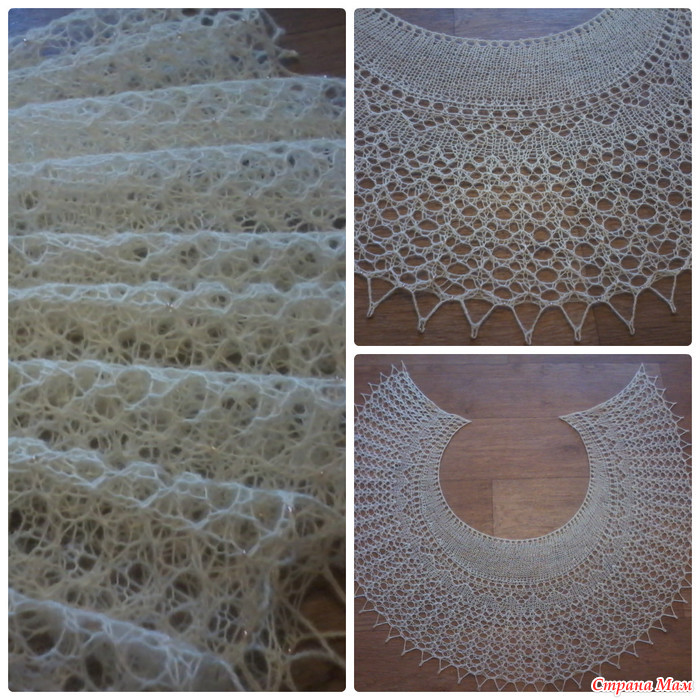 With dance, they demonstrate beautiful teachings from the Yakama lifestyle. Read entire story
CRAZY CROW ARTICLES
Articles Overview

Around The Camp Articles

Bead & Quillwork Articles

Book Reviews

Craft Focus Articles

Dance Regalia Articles

Dance Styles

Drum Groups

History Related Articles

Knife Related Articles

Music Related Articles

People Doing Things That Matter

Rawhide & Paint Articles
Current Crow Calls Sale
November - December 2022
SAVE 10%-20% on on popular powwow, rendezvous, historic reenactor, bead & leather crafter supplies.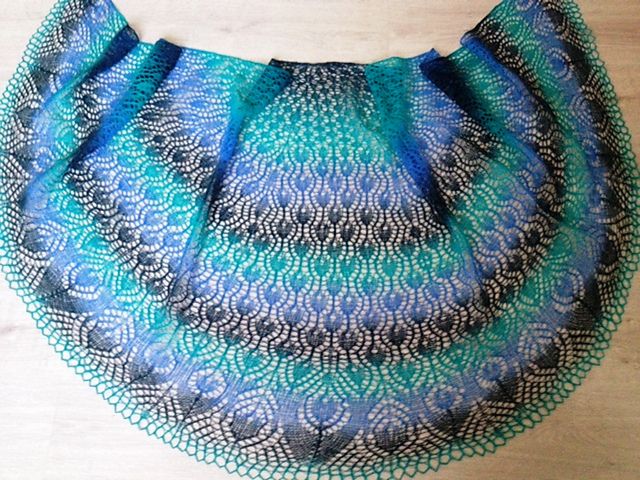 This is a great time to save on great holiday gifts to gear up for the new year. This sale offers many popular items for Native American and historic reenactor outfits, such as: Fan and Feather Cases, White Garment Buckskin, Elk Robes, Ready-Made Chokers, Imported Beadwork, Beading Kits, Strung Fluffs, Eagle's View Patterns, Candle Lanterns, Carbon Steel Knife Blades and much more.
LEARN MORE
LEARN MORE
LEARN MORE
LEARN MORE
LEARN MORE
LEARN MORE
LEARN MORE
LEARN MORE
LEARN MORE
Dance Shawls – Related Products
The following items are used in the above-article, or may provide added reference and helpful information.
Chainette Dance Shawl Fringe – 1,800 Ft Spools
Crazy Crow Trading Post's Chainette Dance Shawl Fringe is thick and drapes well on ladies shawls, aprons, gourd dance sashes & sometimes even on fan handles. A woman's dance shawl is essential for entering the dance arena. Whether in "street clothes", or dance clothes representing a particular tribal style of regalia or dance, the shawl is a universal piece of attire.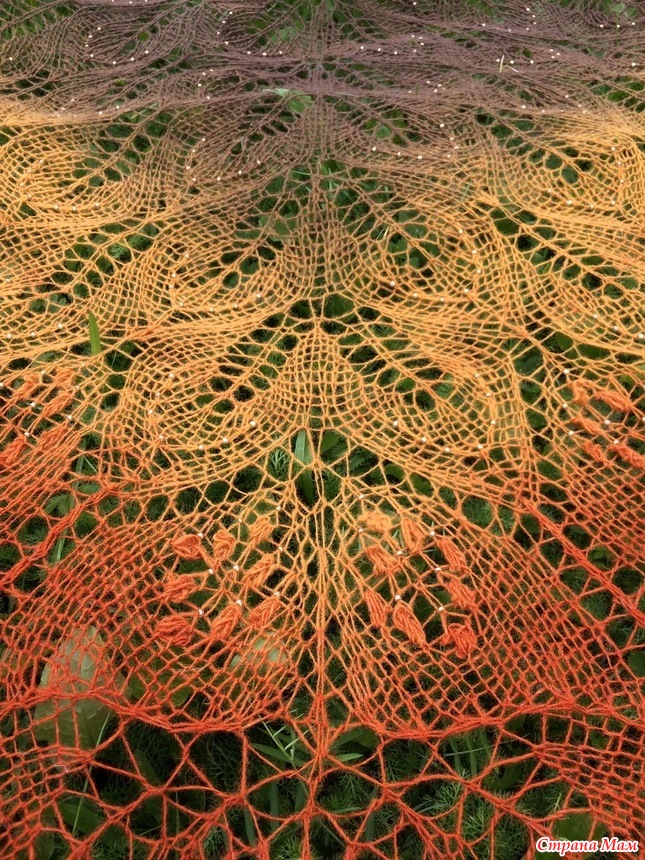 It is also a popular item in "giveaways". Shawl styles and materials will vary by dance style, but are used or carried by all but Jingle Dancers. With basic sewing skills Crazy Crow Trading Post's shawl kit, video and supplies, you can make beautiful shawls for yourself, family and friends. Mix and match your colors for quantity price breaks.
SHOP NOW
Chainette Fringe – 14″ Length
Sold by the yard, Chainette Fringe is easily pulled apart for hand tying, or sewn on the shawl fabric "as-is". Generally, 2-1/2 to 3 yards is adequate to hand-tie an average 60″ x 60″ shawl.
SHOP NOW
Chainette Fringe – 18″ Length
18″ Chainette Shawl Fringe – We have this hard-to-find size specially made for us in twelve of our most popular colors. Our 18″ chainette fringe makes unique & beautiful dance shawls and with the extra 4″ of length, it's excellent for double and triple tying!
SHOP NOW
14″ Braided Chainette Fringe 2-Color
We are excited to offer you our brand new Braided Shawl Fringe! This 14″ long chainette shawl fringe is made from the same material as our regular stock fringe that we offer in dozens of colors.
We took our best-selling color combinations and braided them together to create this new effect for your dance shawl. This results in a vividly beautiful chainette fringe that has never been offered before in the Native Craft market. Still traditional in style and application, our two-color braided fringe adds something extra to your shawl, an almost iridescent color from a distance, and is stunning when viewed up-close.
Sold by the yard, Braided 14″ Braided Shawl Fringe is designed to be easily sewn on the shawl fabric "as-is". We plan to add more color combinations in the future. IMPORTANT USE NOTE: This fringe cannot be hand-tied like our standard Chainette or Spool Fringe. It must be sewn on as is, so it takes 6-3/4 yards for a 60″ square shawl.
SHOP NOW
Shawl Fringe Cutting Tool
Crazy Crow Trading Post's Shawl Fringe Cutting Tool is the easiest, and by far the fastest way, to measure and cut your shawl fringe. Just load up your spool, tie it on, and spin your way to as many of your desired length fringe pieces as needed.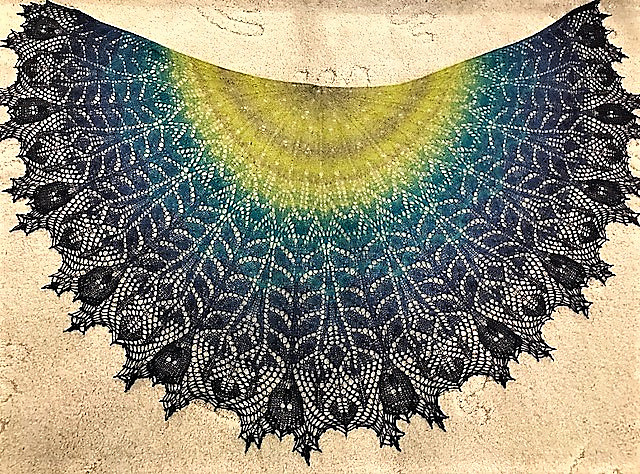 Dowel adjustment will allow 20" lengths all the way down to 12". Don't waste your time measuring out fringe piece by piece over a ruler. Buy this nifty Shawl Fringe Cutting Tool and make your dance shawl project more enjoyable. Cutting Tool Parts include: base, spinner with nut, dowel rods and guide dowel.
SHOP NOW
Native American Dance Shawl Kit
A woman's dance shawl is essential for entering the dance arena, and almost all ladies outfits require a shawl.. Whether in "street clothes", or dance clothes representing a particular tribal style of regalia or dance, the shawl is a universal piece of attire. It is also a popular item in "giveaways". Shawl styles and materials will vary by dance style, but are used or carried by all but Jingle Dancers. With basic sewing skills Crazy Crow Trading Post's shawl kit, video and supplies, you can make beautiful shawls for yourself, family and friends.
Choose from a variety of material & fringe colors. Dance shawl pictured is shown with felt applique, not included.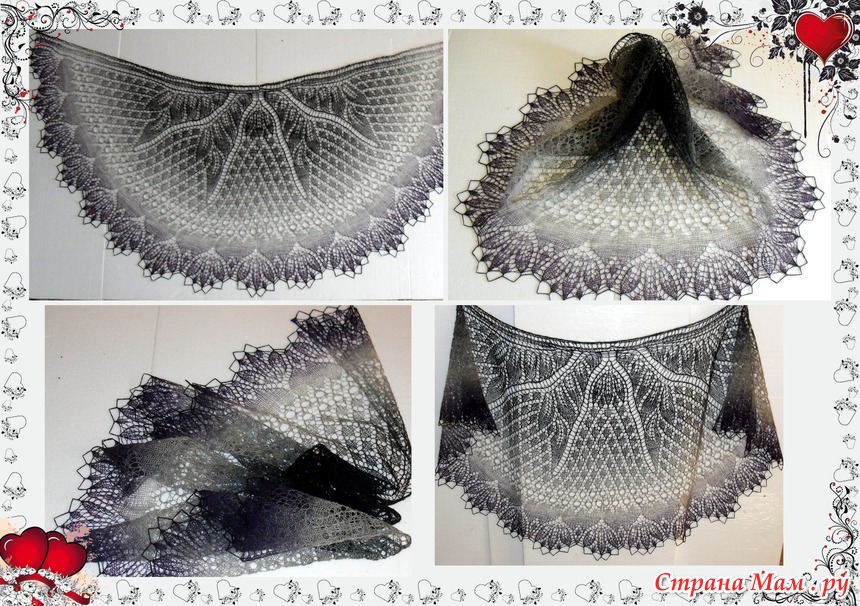 American Indian Dance Shawl Kit includes: 1-3/4 yds. of gabardine material, 1 spool of shawl fringe, fringing needle & illustrated shawl kit instructions
SHOP NOW
Sample Card – Chainette Fringe
Fringe samples of 39 colors which are available in either 14″ chainette or 3/4 lb. spools.
SHOP NOW
Rate This Article
crazycrow2022-02-22T03:23:47+00:00
Toggle Sliding Bar Area
Page load link
Go to Top
SOARING EAGLES POWWOW DANCING REGAILIA SCHOOL SCAIR San Diego Indian Education Cultural Programs
Learn How To Pow wow Dance and Make Custom Tribal Regalia Workshops Sponsored by the Southern California American Indian Resource Center, Inc., (SCAIR) & San Diego Indian Center.
PRESS RELEASE:
FOR IMMEDIATE RELEASE

Ron & Virginia Christman honored at First Annual Old Town Soaring Eagles Powwow, San Diego...

SCAIR-SOARING EAGLES perform live at the San Diego Martin Luther King Parade — Soaring Eagles win Youth Award trophy!

The Soaring Eagles Dancers performed live at Viejas Indian casino, 2/18/2009.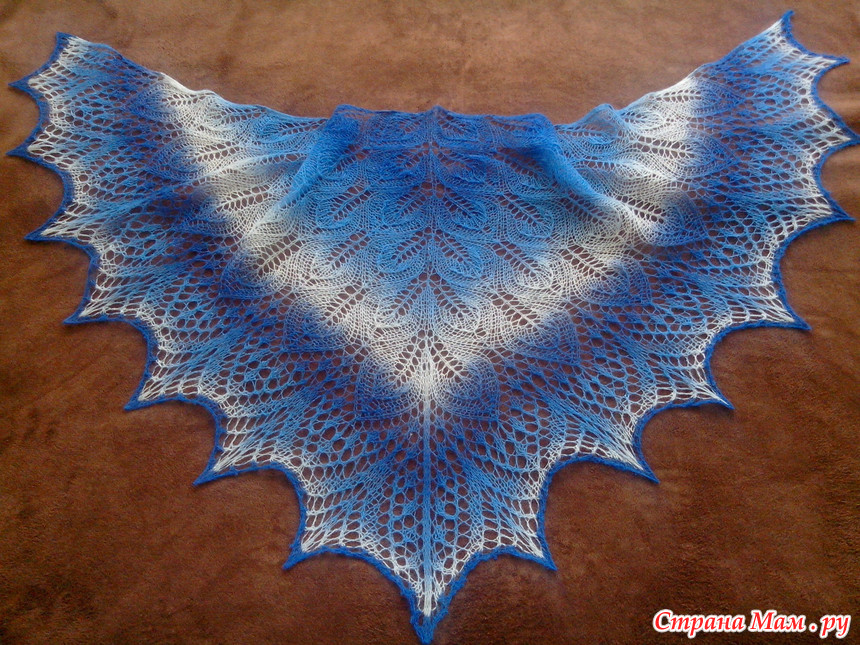 SOARING EAGLES at VIEJAS POWWOW — Young California Indian students perform live on the Viejas Indian Reservation with top professional pow-wow dancers from across North America.
HIGH RESOLUTION EAGLES: CLICK on "The San Diego Union-Tribune" above thumbnail. CLICK on above thumbnail posters for high-resolution posters.

Classes open with a ceremonial drum song and pow-wow style round dancing.
You are invited! (New *Class Schedule):

See SOARING EAGLES WEB SITE for current information, including current class and event schedules, contact information, FAQ, registration and eagles art posters DOWNLOAD.
POSTER: Download 12x18" SCAIR Poster/INFO.pdf
Information About the San Diego Tribal Dance Program, Soaring Eagles:
Please see ROY COOK's SUMMER CLASSES Blog for his class-by-class personal notes and complete photo gallery.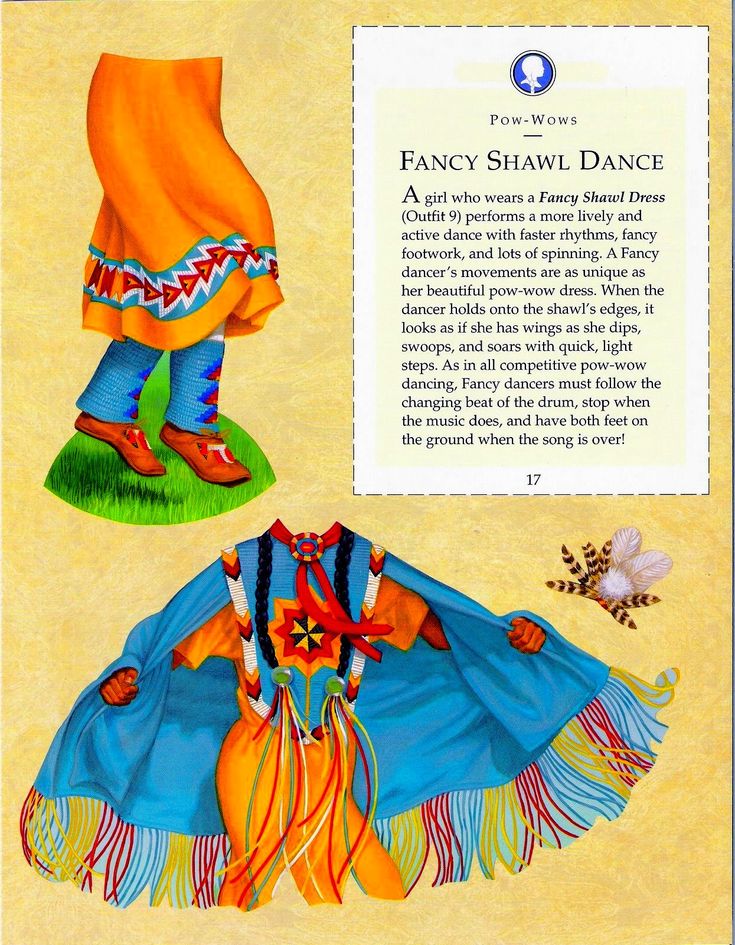 Also see ROY COOK's FALL CLASSES blog.
SEE ROY COOK SOARING EAGLES' LINKS PAGE

by Roy Cook, Opata-Oodham, Mazopiye Wishasha: Writer, Singer, Speaker

Many young Native American children, grades K-12, attend the classes to learn about their Native American cultural dance protocol to actively participate in California Indian traditional gatherings and powwows like the Barona Traditional Gathering on August 14-17, 2008, and the 2008 Sycuan Traditional Gathering.

DOWNLOAD The Soaring Eagles Dancers high-resolution poster photo.
The SCAIR Soaring Eagles dance and regalia-making program purchased the material and helped the Indian families make children's authentic tribal regalias during the program,
he Soaring Eagles summer powwow dance classes bring together American Indians dancers from different tribes to share their Intertribal powwow dances.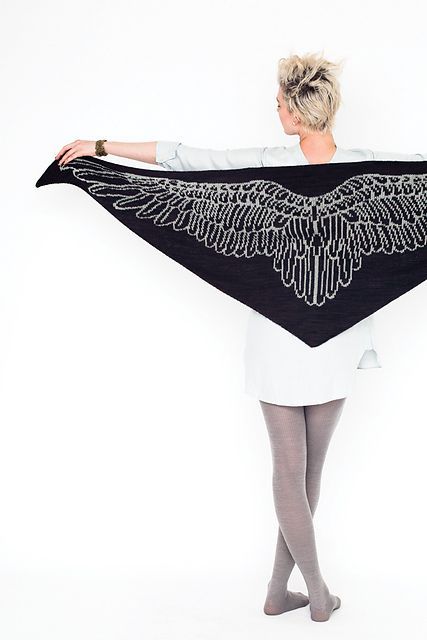 A schedule calendar will be provided with the date, location and time. For up to date information call Indian Education Title VII at 858-627-7362. Refreshment will be provided to all the participants.

Young fancy shawl dancers.

Native American drum group, The San Diego Inter-Tribal Singers of San Diego, provide the pow-wow dance music for the workshops.
Summer time is pow wow season for many tribal people. The inter-tribal pow wow is always a chance to see old friends and make new ones. This summer program is an opportunity to learn to dance, listen to the different songs and styles of pow wow music and appreciate and respect new or different tribal regalia. At the same time it is an opportunity to take pride in ones own culture and participate in tribal celebrations. Many Tribes and organizations in San Diego county host summer pow wows.

Experienced pow-wow dancers and community leaders provide valuable help as roll models, teachers and mentors for the older students (pictured: Elieen George, Choctaw Indian, program mentor).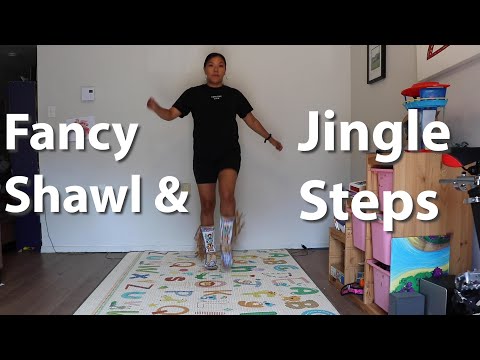 VOLUNTEERS NEEDED:
If you would like to volunteer or help support the Golden Eagles Indian students, please contact Vickie Gambala at (619) 281-5964, (858) 627-7362.

Vera Tucker, Kumeyaay Indian woman from Viejas Indian Reservation, teaches a young Indian student how to grip her fancy shawl.

The young Native American school girls learn how to position their bodies, step and swing their arms with the pow-wow music to exhibit fluid artistic motion into their fancy shawls.
Before the classes begin on July 16, the parents and children will be asking to sign a contract of participation to guarantee they will attend all the dance classes and sewing classes and to complete their children regalia. 
We will schedule dance classes and regalia classes during the month of July and August.  A different location will be selected for the fall 2008 school year.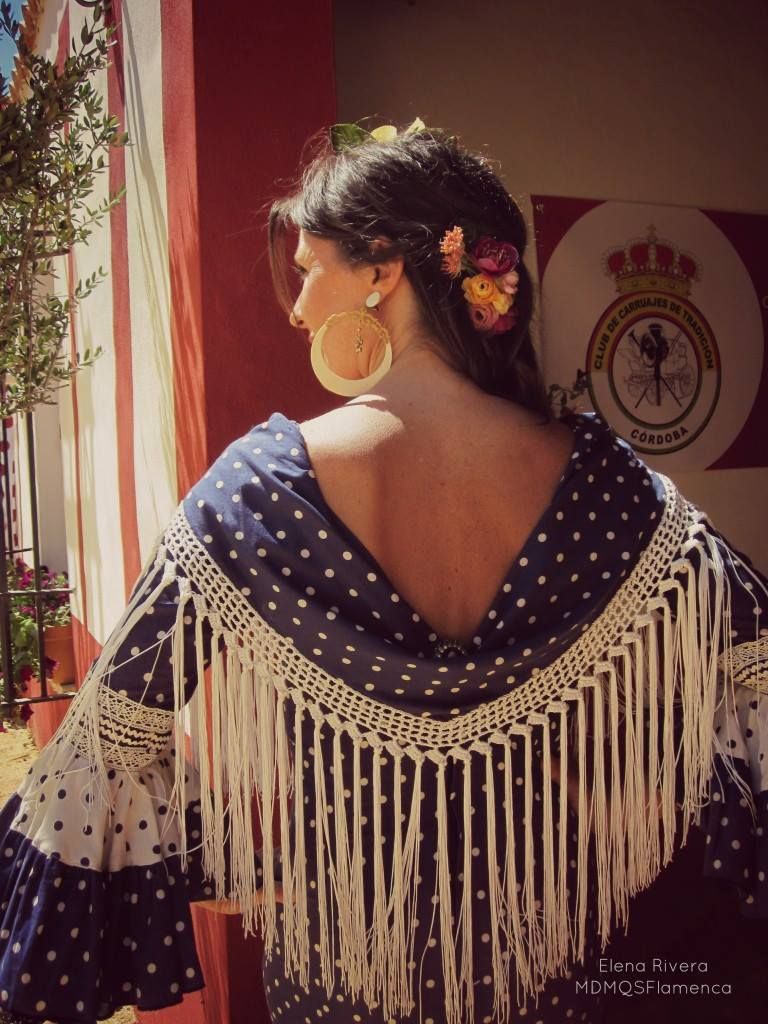 Chuck Cadotte, Lakota Indian Nation, is the Soaring Eagles lead instructor and brings a wealth of traditional teaching experience and leadership to the San Diego cultural program.
Also, the San Diego Indian community is encouraged to bring their powwow regalia they no longer use to share with the students who will be learning how to dance at the powwow dance class. 
Local and family Powwow dancers will also be encouraged in volunteering their time to help Vickie Gambala with the teaching of theses classes. She has enlisted the help of the Indian Human Resource Center for this summer project.
Regalia making classes will be held on Wednesday evening. The parents will be provided with some but not all, material and instructions on how to make their children's powwow regalia.
One of the cultural and educational values most prized in Indian country is the ability to observe and learn from respectful observation.
Unfortunately in these days of sound bites and impatience with the natural pace of human scale (tribal context) these values often get trampled upon.
Along with dance instruction and participation one of the major goals is the construction of Southern California Intertribal Pow wow regalia. We would love to be able to construct each and every type of Tribal regalia but for this summer program we are presenting the INTER-TRIBAL REGALIA.
Thank you for your consideration and support.

Promoting community participation within CALIE cultural network brings families together and famous Indians out to share in the tribal fun. Pictured in the hat is SCAIR Senior Advisor Randy Edmonds (Kiowa-Caddo) with his wife, Bonnie (Ojibwa).

Melissa Aleman, Cherokee (right) helps her mother and grandmother out at the head registration table and organizes the cultural curriculum.
Remember:
First Meeting.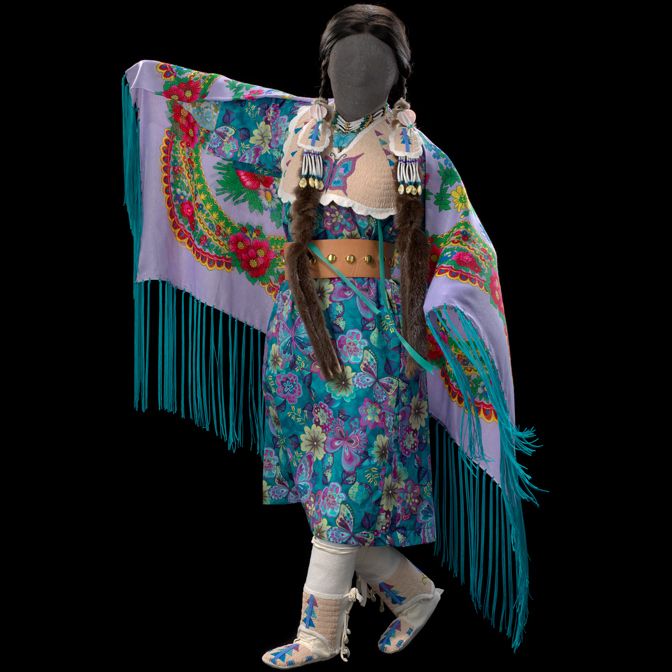 The parents and students will have the opportunity to meet the Summer program faculty; Chuck Cadotte, Instructor, Carla Trouville, Sewing Instructor, Michael Cadotte, Fancy Dancer Instructor, Eileen George, Traditional Dancer Instructor and other volunteers who represent a variety of backgrounds, interest and skill levels of powwow dancers. 
All the student who will be participating in the powwow dance program will be asked to bring with them an index card describing what type of dancing they want to learn.  The instructors' will began working with them on their regalia.  The participants will be placed in their dance category to begin their first dance lesson. The San Diego Intertribal Singers will sing traditional songs appropriate for the summer program.
At all the sessions, we will have Jennie Alvarado working with the other students who are not participating in the powwow dance lessons. Snacks will be provided at each session.
Later in the year we will be having a special community event for the participating students.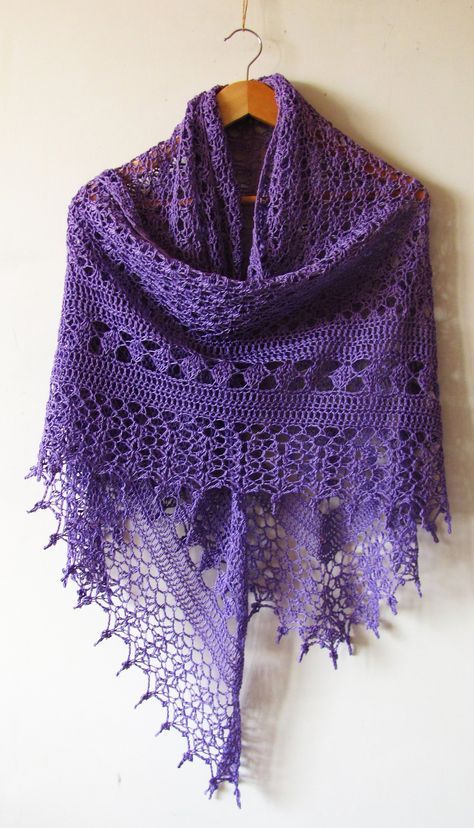 +++++++
Please see ROY COOK's SUMMER DANCE CLASSES BLOG and his FALL DANCE CLASSES BLOG on the summer dance classes — here a few pics to preview Roy's professional blogs:

Powwow dance students get real workouts during the dancing classes.

The young pow-wow girls seem to really enjoy their Native American cultural dancing experiences and socializing during the classes.

The students practice a walk-around greeting where participants walk a line and handshake with other participants in a common traditional North American Indian style.

The experienced young female pow-wow dancing instructor (in red) took her students outside for some fun to enjoy the cooler summer temperature and daylight.

The classes include a pot luck buffet and community family-style socializing.

You never know what's going to be on the menu with our community pot luck events, but everyone gets a full belly.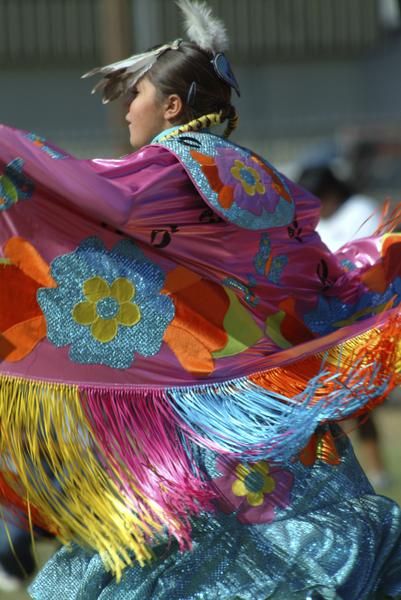 CLICK on group photo for large 10-inch high-resolution print JPEG picture. Some of the young traditional dance students and instructors posed for a group pow-wow photo.

Soaring Eagles instructor Chuck Cadotte, Lakota Nation, lead his group of pow-wow dance students around the Viejas pow-wow arena during a special Soaring Eagles section of the powwow at Viejas Indian Reservation. Frank Gastelum, Yaqui grass dancer (right) is pictured dancing alongside young Soaring Eagles dancers.

Young girl pow-wow fancy-shawl dancers in colorful tribal costumes performed their practiced cultural dance steps to the delight of a special Viejas audience.
+++++++
SOARING EAGLES Proudly Sponsored by:
Southern California Indian Resource Center, Inc. SCAIR
San Diego Indian Center
Coordinated by:
San Diego City Schools Indian Education Program
Indian Human Resource Center
Project Coordinator: Vickie Gambala
VOLUNTEERS NEEDED: If you would like to volunteer or help support the Golden Eagles Indian students, please contact Vickie Gambala off the SOARING EAGLES WEB SITE for current information, including current class and event schedules, contact information, FAQ, registration and eagles art posters DOWNLOAD.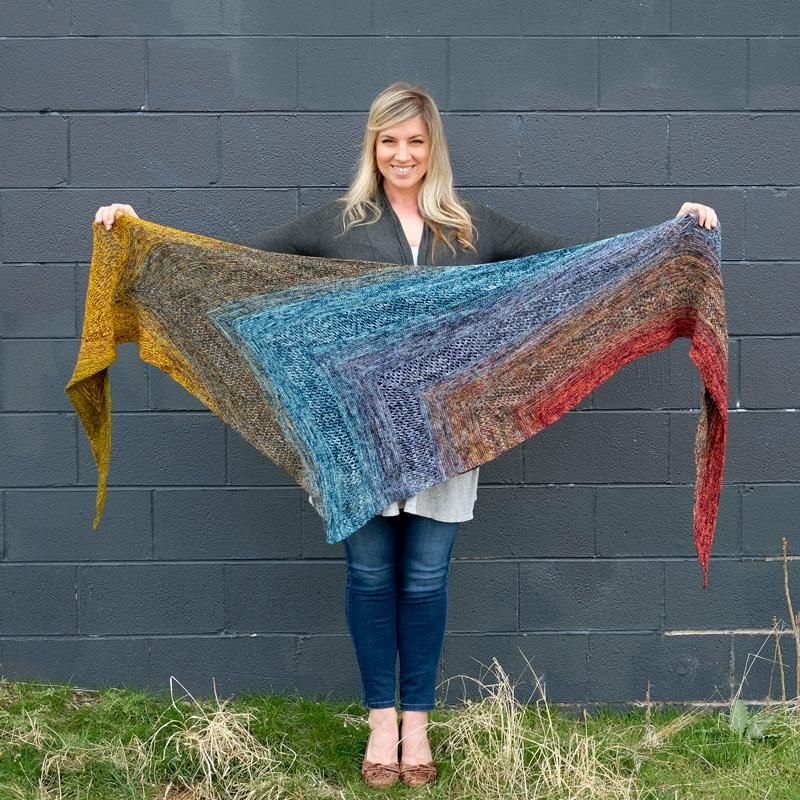 +++++++
POW-WOW REGALIA
See Roy Cook's CALIE Pow-wow History and Information article for more info and professional photographs portfolios and movies about Native American powwows in Southern California, San Diego County.
Back to Roy Cook's Articles page.

cool beautiful dances at home for guys (video)
Often people pay attention to the opinions of others. It seems to them that if something does not work out for them, then they will be condemned, they will be discussed. This also applies to the ability to dance. Many do not go to dance studios just because they are afraid to look ridiculous, they think that their age or physique does not allow them to attend such events. This is a big misconception!
Do not despair. Beginning amateurs can learn how to dance beautifully at home, and on their own. We will tell and show you how to do it.
What does dance give?
There are many advantages in dancing:
the ability to keep fit;
maintenance of optimal weight;
new acquaintances, communication;
good mood.
If you have a desire, do it. Start with simple recommendations for beginner amateurs, which you will read and see on this page.
Where to start?
So, you have decided to learn to dance at home. How to learn to dance at home, where to start?
There are many tutorials and guides to learn dance for beginners at home. But, they are unlikely to help - it takes practice. You can consult with friends, acquaintances, watch the performances of professionals.
In order to learn to dance at home, first decide which dances you like best. Focus on a specific style. This is important because different dance styles require a specific image.
Someone likes fast, incendiary Latin American dances, another will choose smooth, mysterious iconic Indian movements. Many people prefer the waltz as a classic. There are many options, so try to find yours.
First of all, stop being ashamed of yourself at home. Many people are ashamed even of their reflection in the mirror.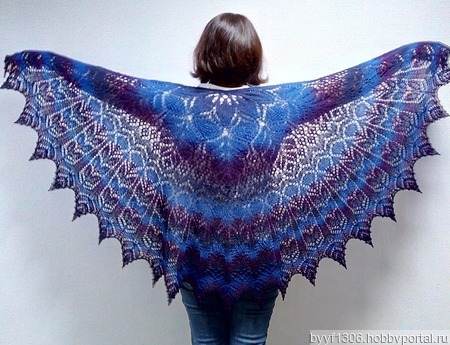 Understand that you are doing this only for yourself, no one sees you, and the first, awkward movements will be left alone with you.
Choose a certain style according to your temperament. When the style is chosen, try to choose a suit for homework. This is necessary to fully match the image.
Don't worry that you don't have a partner for the waltz yet - he will appear in time.
To learn how to dance at home for beginners, you can recommend training video courses. Memorize different techniques, try to repeat them, listen to music, feel the rhythm of the dance.
The most important thing from the start of learning at home is to open up to yourself. You have decided to learn first of all for yourself. When you realize that you are no longer embarrassed by your own reflection in the mirror, you can proceed to the next step.
Beginners may be advised to do a regular, physical workout before class. Warm up your muscles to avoid stretching with sudden movements.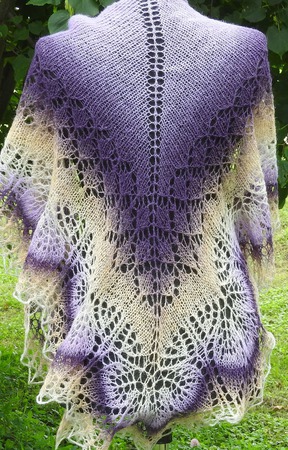 Basic lessons
You can learn to dance at home. Try hip-hop, tectonics, break dance, strip plastic. Let's focus on street dances, which are easier to start with:
street dance. Professional movements are not required here. You can mix different directions, add some tricks from yourself. Use a combination of rhythmic, sharp and smooth movements. Be yourself, loosen up, show your imagination;
listen to music, follow its rhythm. This is the secret of street tricks;
street dance does not require consistency and certainty in movements. You dance, improvise on the go;
when dancing, don't forget about your hands - they are also involved.
For those who want to master the basic movements and learn how to dance beautifully at home, there are video lessons offered below.
Don't forget to choose the appropriate music for the dance.
You can choose any dance direction that you like. The main thing is that it matches your mood, desires.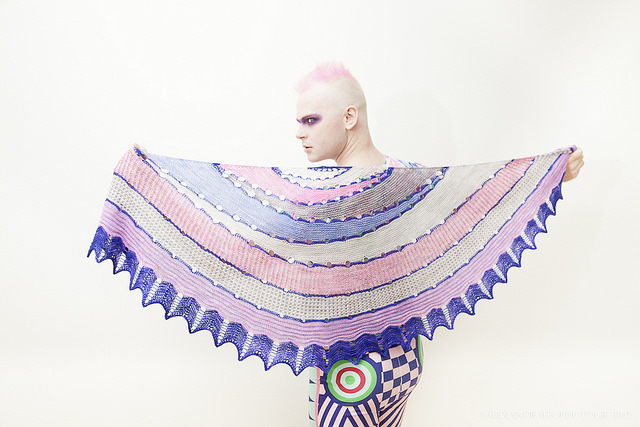 Start - you will not notice how you will become more confident at various club and corporate parties, and gradually learn.
A man in dance
There is an opinion that only girls need dancing skills. This is wrong, because in this way a man can interest the girl he likes, express his mood, emotions. How to learn to dance beautifully for a man at home?
You can again turn to friends, or watch them in a club, at a party. Watch more dance video lessons. To learn how to dance, you need more trials and practice. Start your day with music, dance moves at the mirror. Learning to dance a guy is not as difficult as it seems.
Many guys like to dance while brushing their teeth or cooking. Use these techniques in club dances! There are not many professional dancers in discos and clubs. Young people improvise more. Knowing a few basic dance techniques for beginners, you can safely go dancing.
Style without limits
Hip-hop is a modern style suitable for very young girls.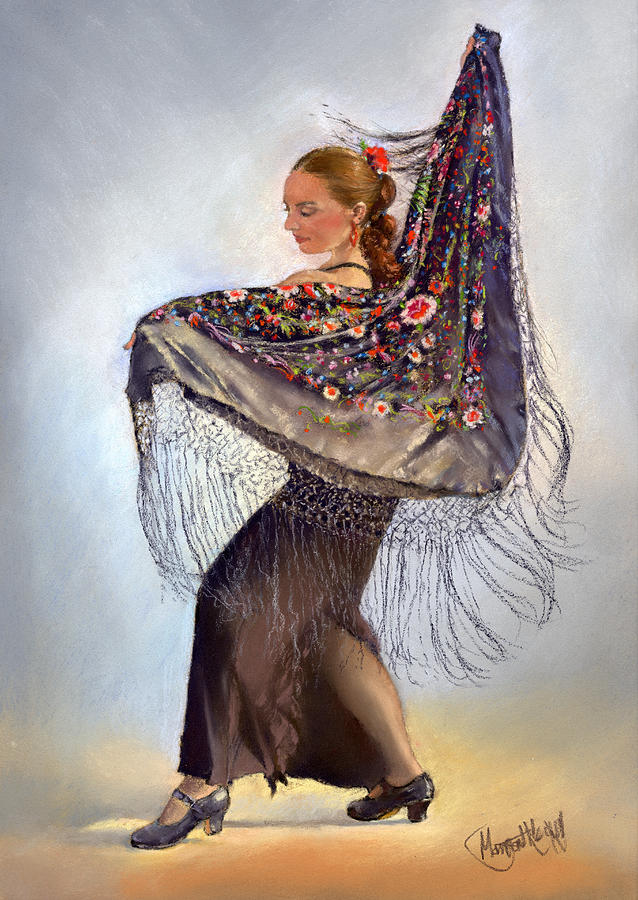 This cool dance for girls is not difficult to learn at home.
In this style, the main thing is to attract attention. If there is a sense of rhythm, love for music, a desire to please others, then there will be no problems for beginners.
Learning techniques will bring a lot of pleasure, will cheer you up. You can watch the video on how to learn how to dance hip-hop beautifully at home.
In conclusion
Learn different styles. It is interesting. Dance provides an opportunity for positive communication, regardless of age.
Having learned to dance, you will be able to meet different people, communicate with them without hesitation. Dancing in addition to a pleasant physical activity, you get a wonderful mood.
Any movement begins with a warm-up. And this is the first, light exercise.
You understand how cool it is to learn to dance at home. Having mastered the basic dance movements, you can surprise your friends, make a pleasant one for your loved one.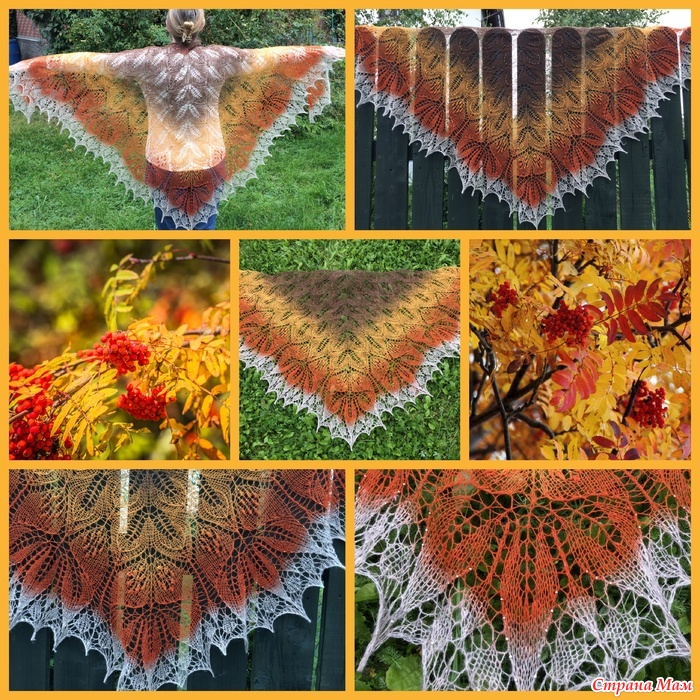 Yes, and dancing affects the general well-being only in a positive way.
Everyone is dancing a little at home without even noticing it. Standing under the shower, you can sing and dance. Don't just stand around while making your morning coffee - turn on the music, make smooth movements. Trust your movements to the mirror more often. This is already the beginning of self-learning dance techniques.
Video lessons
interpretation of dreams about the dance according to the dream books of Miller, Vanga, Freud, Loff
which portends difficulties. But is this interpretation always correct? In every popular dream book, this action has its own symbolism and meaning.
Let's figure out why we dream of dancing and how to correctly interpret such a dream.
Dancing in a dream according to Miller's dream book
According to the interpretation of Miller's dream book, seeing yourself dancing in a dream is a good sign. Your old ideas and dreams will begin to come true.
Also, the interpretation of the dream depends on how the dance was. Fast - you should be careful about the upcoming business, they can be difficult and unsafe. Slow - speaks of your inner desire to relax.
If a girl dreams of dancing children, it means that her family will live in harmony. For men, such a dream is a prerequisite for an interesting pastime.
Old people who were dancing in a dream are considered a sign of the coming succession of successes.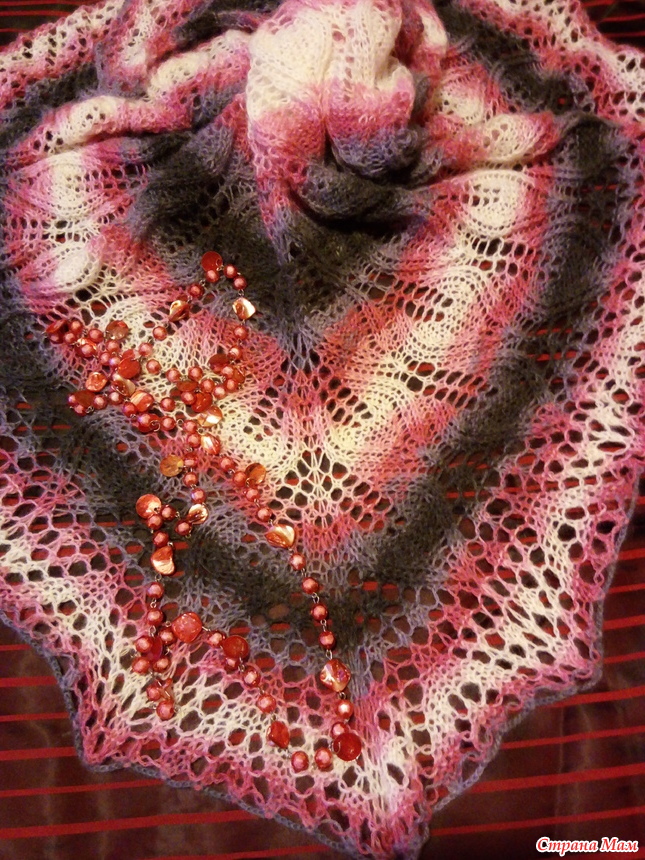 But strangers are a bad signal. He says that you are afraid of communicating with others.
Seeing yourself dancing under a tree is a warning. Changes are waiting for you, but it is worth taking certain measures to implement them.
Dancing with friends in a dream will be a harbinger of a good weekend.
Dance in a dream according to the dream book
Freud
Freud's dream book also speaks of the good meaning of dancing in a dream. All past problems will pass by themselves, and you will breathe a breath of fresh air.
If the craving for dancing in a dream was never realized, that is, you wanted to dance, but did not dare, then you should think about it. You have a huge potential that you do not want to reveal, referring to the fact that it is not serious and not important.
Watching the most beautiful dance from the side is a cry from the soul. In real life, you have a dream that you are afraid to fulfill. Consciousness prompts that it is still worth deciding on this step, contrary to moral prohibitions.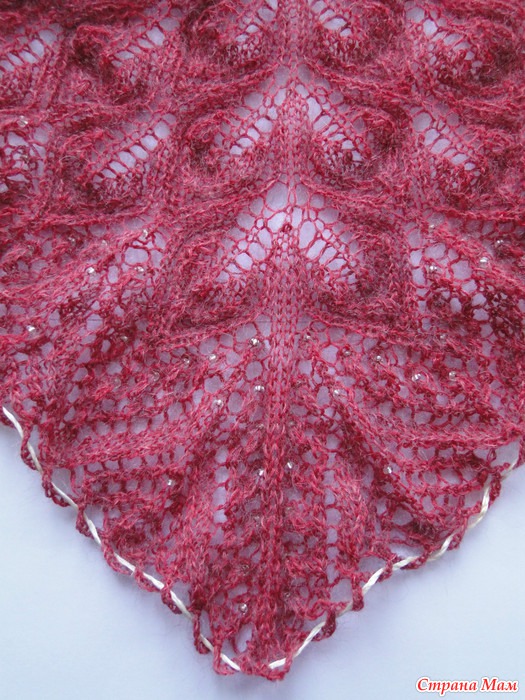 A dream about a naked dance speaks of a desire for freedom.
An interesting sign is a dream in which among the dancers you see a familiar person. Probably, fate will connect you with him in the future.
A dream where you are dancing in a crowded place speaks of your fear of the public.
Dancing in a dream according to the dream book
Hasse
The interpretation of dancing according to Hasse's dream book is as follows: the dreamer expects joy and wealth. And if you danced on stage, then a wave of popularity is coming.
According to Hasse's dream book, to see a dance in a dream - joy and wealth await you. Photo: andrea-piacquadio, pexels.com
A dream about dancing with a representative of the opposite sex suggests that you have a lot of envious people. But if the partner is your loved one, then the dream is interpreted much more pleasantly. Order and complete mutual understanding await your family, and those around you will be sincerely happy about this.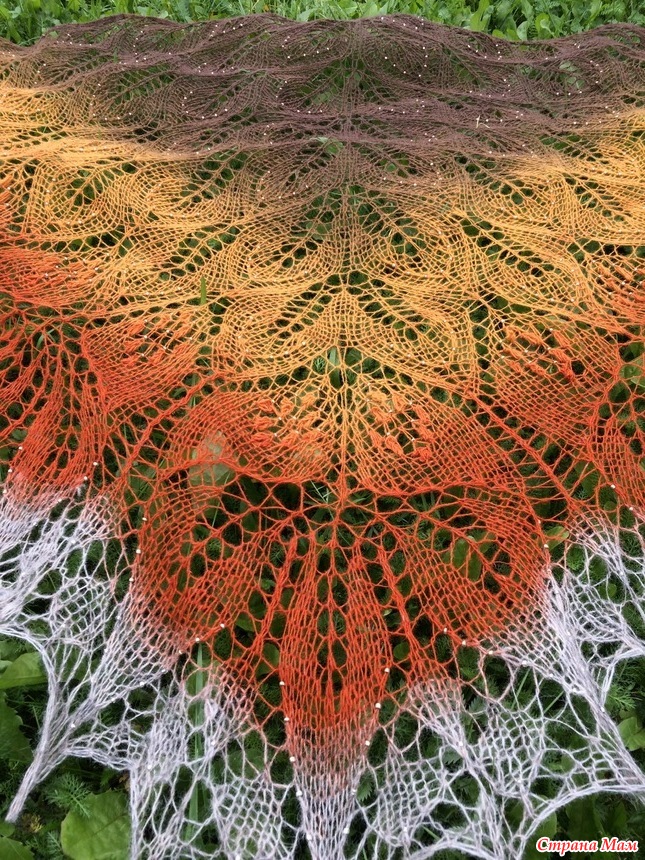 If during the dream the locations in which you danced changed each other, this is a sure sign that you should change the situation or even reconsider your habits.
Dreams of dancing under the sunlight speak of the desire for enlightenment.
A dream is a harbinger of participation in large mass events, where a lot of strangers are dancing besides you.
Dancing in a dream according to the dream book
Tsvetkova
According to the interpretation of Tsvetkov's dream book, dancing alone is a symbol of success and profit. But dancing with a partner is a harbinger of illness.
People dancing in the twilight in a dream talk about the appearance of a deceiver in your environment in reality.
Dancing under the moon is a sign of aggression that you are skillfully trying to hide.
To see yourself in a dream dancing with professionals - to useful acquaintances.
Dancing by the fire is a positive sign for you.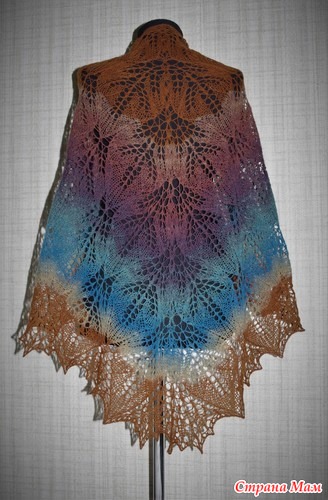 He says that in the near future secret desires will begin to come true.
Parting with a loved one portends a dream where you are dancing in full view of everyone. But this separation will be temporary. Probably, your relative will go abroad or to another city on vacation.
Dancing in a dream according to the dream book
Vanga
The interpretation of Vanga's dream book, relative to others, is not so positive. According to him, to see yourself dancing in a dream speaks of attracting too much attention to your person. And if you are dancing in a crowd, you are likely to be robbed.
A short but memorable dance is a harbinger of rash acts for which the dreamer will have to apologize.
Long dances - you should reconsider your attitude towards other people. Probably, recently you have become too callous, and do not notice how you use others for your own benefit.
Dancing in a dream according to the dream book
Loffa
The dream in which you see yourself dancing indicates that the professional field of activity is of particular importance to you.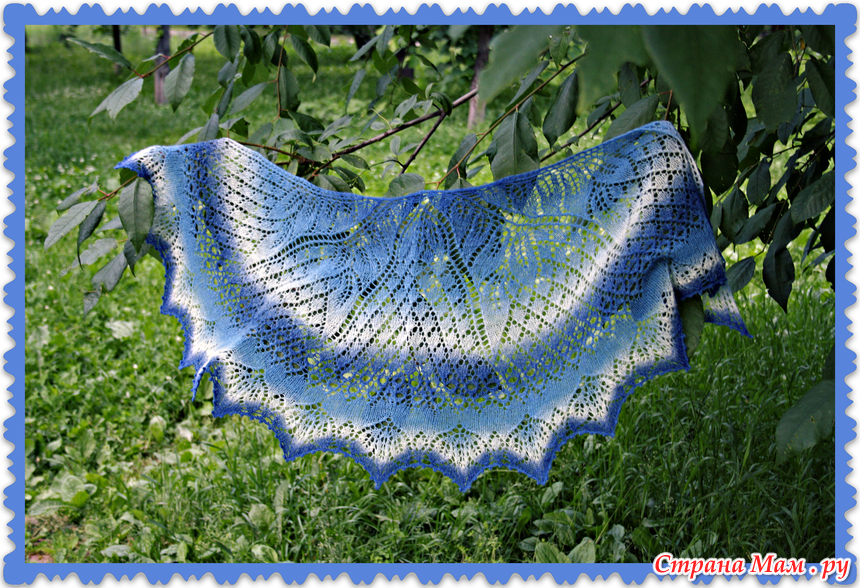 If the movements in the dance look unnatural, your subconscious mind wants to convey the idea of ​​non-recognition by society. A dream about dancing with a partner also indicates an uncomfortable feeling of being among people.
If others are dancing for you in a dream, then you should take a closer look at the dance, as it reflects your attitude towards these people.
A sign of self-doubt in reality is a dream in which music and dance are not compatible, or you are completely dancing without musical accompaniment.
Dancing in a dream according to the Modern dream book
The modern dream book notes dancing in a dream as a symbol of the successful completion of business.
Interpretation depends on the style of dance:
waltz - to fleeting experiences;
slow dance - to a period of difficult relationships with a loved one;
fast dance - to approaching problems;
tango - to beautiful courtship.
Also, the interpretation depends on the gender of the dreamer. Dancing in a dream for a girl is a quick joy. For a guy - to the coming ruin.
Expert's comment
In addition to all the above interpretations, experts-psychologists discuss this issue. For us, the answer to the question "why dream of dancing?" gives Veronika Tyurina, psychologist-consultant in the field of interpersonal relations :
When you dream that you are dancing, it speaks of your temperament, your taste for life and your general desire to enjoy communicating with other people. You try to arrange any cooperation in such a way that you are psychologically comfortable.
If you dream that others are dancing, and you stand on the sidelines and watch, this indicates your excessive restraint in communication with people. You do not show yourself enough, you are silent where you could say your word, and deep down you want to fix it.
When you have a dream in which you are dancing, this speaks of your temperament, your taste for life.