How to start your own dance club
How to Start a Nightclub
Start a nightclub by following these 10 steps:
Plan your Nightclub
Form your Nightclub into a Legal Entity
Register your Nightclub for Taxes
Open a Business Bank Account & Credit Card
Set up Accounting for your Nightclub
Get the Necessary Permits & Licenses for your Nightclub
Get Nightclub Insurance
Define your Nightclub Brand
Create your Nightclub Website
Set up your Business Phone System
There is more to starting a business than just registering it with the state. We have put together this simple guide to starting your nightclub. These steps will ensure that your new business is well planned out, registered properly and legally compliant.
Exploring your options? Check out other small business ideas.
STEP 1: Plan your business
A clear plan is essential for success as an entrepreneur. It will help you map out the specifics of your business and discover some unknowns. A few important topics to consider are:
What are the startup and ongoing costs?
Who is your target market?
How much can you charge customers?
What will you name your business?
Luckily we have done a lot of this research for you.
What are the costs involved in opening a nightclub?
If you are starting on a limited budget the best way to get going is to make a deal with an existing nightclub as a "promoter" that gives you a certain night per month (or per week if it gets popular), to hold a special event at the club. The club may charge a minimum bar cost that you must pay for the night, so you can lose money if nobody shows up, but this is a modest way to see if you can attract a crowd for your party ideas.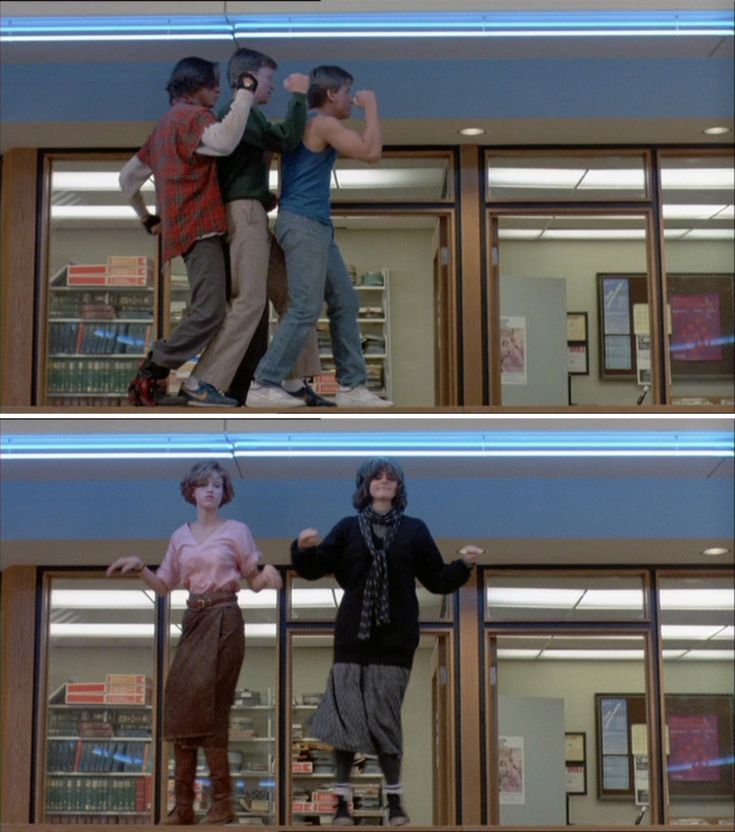 If you cannot attract a crowd for one night at an existing club, you may need to rethink your ability to be in this business.
The second best way is to buy an existing club that is already successful. For this opportunity you will pay at least 10 times the annual profits to buy the club, not counting the costs of the real estate if it is included.
If you are going to start a new club the costs vary widely depending on where it is. A modest neighborhood club could be around $100,000 for the fixtures, supplies, and equipment needed to get started. Other clubs, like the biggest ones in New York, cost tens of millions of dollars to open.
The basic equipment needed is:
Refrigerator(s) - $1,000 stand-alone style to $10,000 walk-in style
Freezer(s) - $2,000 stand-alone style to $20,000 walk-in style
Bottle Cooler(s) - $1,000 each
Bar Cooler(s) - $1,5000 each
Under-bar sink(s) - $900 each
Draft beer equipment - $500 for each station
Soda making equipment - $300 for each pouring station
Ice Machine(s) - $2,500 each
Glass racks and speed rails - $200 each
Glass washing machine(s) - $1,400 each
Bar Blender(s) - $250 each
Glassware in various sizes - $25 per 24 glasses
Bar ($4,000 to $10,000)
Bar stools - $75 each
Bar lighting - $1,000
Bar supplies – Utensils, Condiments etc. $300
Soda, beer, and liquor stock inventory - $10,000 to $50,000 (replaced daily as used)
Read our nightclub purchasing guide to learn about the materials and equipment you'll need to start a nightclub, how much to budget, and where to make purchases.
What are the ongoing expenses for a nightclub?
The ongoing expenses are the labor costs, food costs (if food is offered), beverage costs, rent, utilities, marketing, and insurance.
Who is the target market?
The best customers are the ones who have lots of money and do not mind spending it on a wild night out. A handful of these big spenders can make a club very profitable. Attracting famous people is very good because they attract others.
How does a nightclub make money?
Selling drinks, possibly food, charging for admission, and, where possible, for special seating and/or special services offered to the customers. These special services can be anything from "lap dances" at strip clubs to bottle service (customers buy a full bottle of liquor to be exclusively served to them for a special price) at VIP tables in the best spots right next to the entertainment.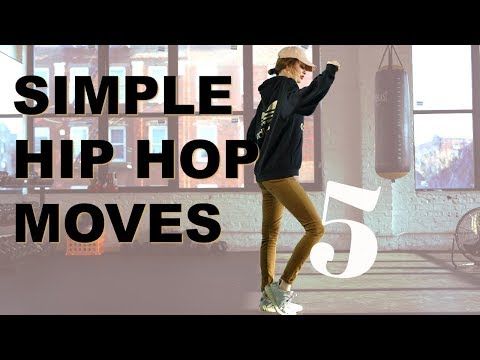 How much can you charge customers?
Drinks sell at the lowest prices of $1 per glass for cheap beer or a shot of cheap liquor up to hundreds of dollars for a bottle of fine wine, expensive champagne, and "top-shelf" alcohol. In the main American cities, the average drink sale is $2.50 for a beer and $5.00 for liquor drinks. Blended drinks sell for around $10.00 each.
The key is to manage the "PC," which stand for the percentage of cost. The lower the PC the more profits for the club. The typical PCs according to nightclub.com are, 17% for liquor, 23 to 25% for bottled beer, 21% to 22% for draft beer, 30% for wine, and 6% to 8% for sodas. The average PC is 21%. Based on the average, if the customer pays $3 for a drink the PC of 21% means that the contents to make that drink must cost $0.63 or less for the operations of the nightclub to normally make a profit.
The cover charge to enter a club can be a modest $5 to $10 per person with this money used to help pay the bands and/or the DJ.
It can be much higher for special clubs like strip clubs that charge a $25+ entry fee and even higher for special live music/performance events, which sell out due to the limited seating/capacity.
How much profit can a nightclub make?
A typical smaller club will make its owner $1,000 to $5,000 per week ($50,000 to $250,000 per year). A large metropolitan club can make $50,000 profit in a single night.
How can you make your business more profitable?
Make it more popular and host a variety of events as well as get into some of the sideline businesses that are club related, such as:
Comedy Night: Hosting comedian(s) is an additional source of revenue if you charge for tickets.
Live Music: Getting famous bands to play in smaller venues and charge premium tickets prices to see them in an intimate setting is a great way to make money.
Open Mike/ Karaoke Night – Allow the customers to provide the entertainment.
Private Parties – Rent the nightclub out or part of it for private parties.
Record Audio and Video of the Bands Performance – Offer live recording services to bands that perform at the club.
Live Radio Shows – Associate with a local radio station and produce a live radio show.
What will you name your business?
Choosing the right name is important and challenging. If you don't already have a name in mind, visit our How to Name a Business guide or get help brainstorming a name with our Nightclub Name Generator
If you operate a sole proprietorship, you might want to operate under a business name other than your own name. Visit our DBA guide to learn more.
When registering a business name, we recommend researching your business name by checking:
Your state's business records
Federal and state trademark records
Social media platforms
Web domain availability.
It's very important to secure your domain name before someone else does.
STEP 2: Form a legal entity
The most common business structure types are the sole proprietorship, partnership, limited liability company (LLC), and corporation.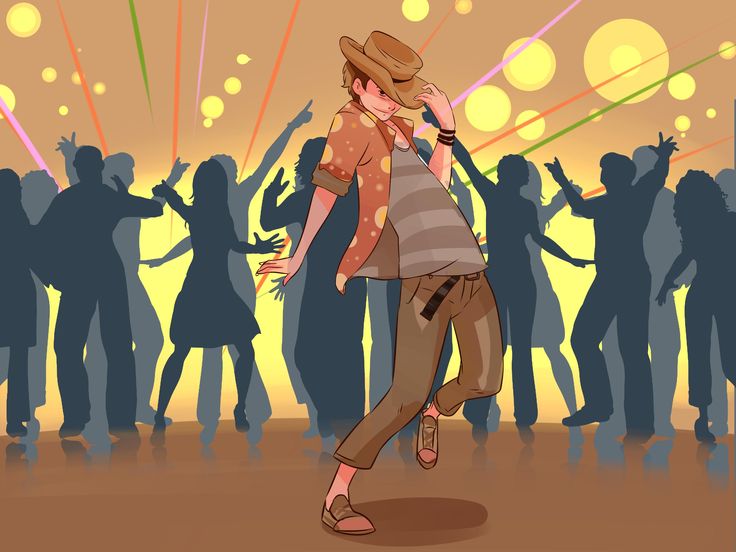 Establishing a legal business entity such as an LLC or corporation protects you from being held personally liable if your nightclub is sued.
Form Your LLC
Read our Guide to Form Your Own LLC
Select Your StateAlabamaAlaskaArizonaArkansasCaliforniaColoradoConnecticutDelawareDistrict Of ColumbiaFloridaGeorgiaHawaiiIdahoIllinoisIndianaIowaKansasKentuckyLouisianaMaineMarylandMassachusettsMichiganMinnesotaMississippiMissouriMontanaNebraskaNevadaNew HampshireNew JerseyNew MexicoNew YorkNorth CarolinaNorth DakotaOhioOklahomaOregonPennsylvaniaRhode IslandSouth CarolinaSouth DakotaTennesseeTexasUtahVermontVirginiaWashingtonWest VirginiaWisconsinWyoming
Have a Professional Service Form your LLC for You
Two such reliable services:
Northwest ($29 + State Fees)
LegalZoom ($79 + State Fees)
You can form an LLC yourself and pay only the minimal state LLC costs or hire one of the Best LLC Services for a small, additional fee.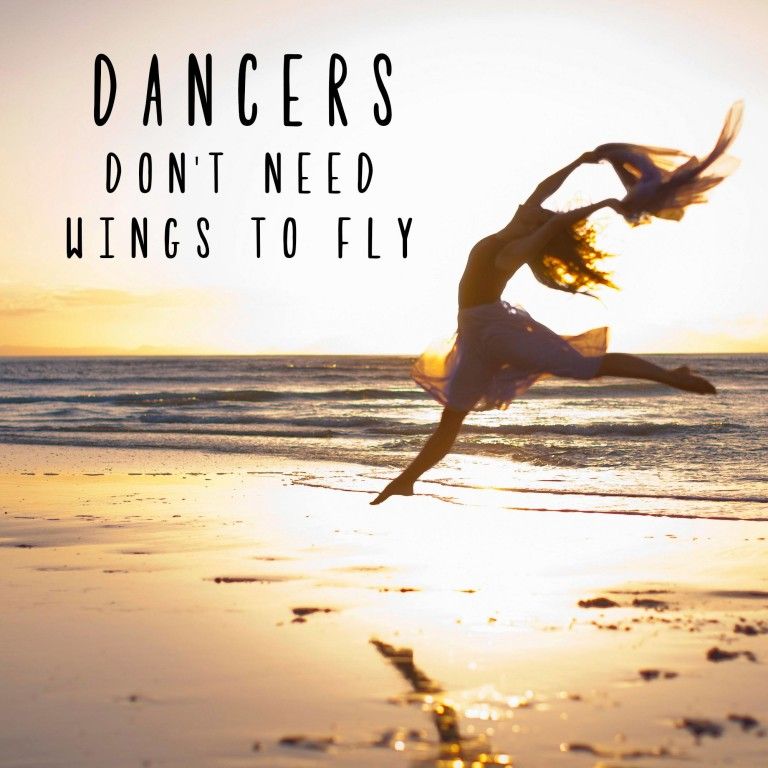 Recommended: You will need to elect a registered agent for your LLC. LLC formation packages usually include a free year of registered agent services. You can choose to hire a registered agent or act as your own.
STEP 3: Register for taxes
You will need to register for a variety of state and federal taxes before you can open for business.
In order to register for taxes you will need to apply for an EIN. It's really easy and free!
You can acquire your EIN for free through the IRS website, via fax, or by mail. If you would like to learn more about EINs and how they can benefit your LLC, read our article, What is an EIN?.
Learn how to get an EIN in our What is an EIN guide or find your existing EIN using our EIN lookup guide.
Small Business Taxes
Depending on which business structure you choose, you might have different options for how your business will be taxed. For example, some LLCs could benefit from being taxed as an S corporation (S corp).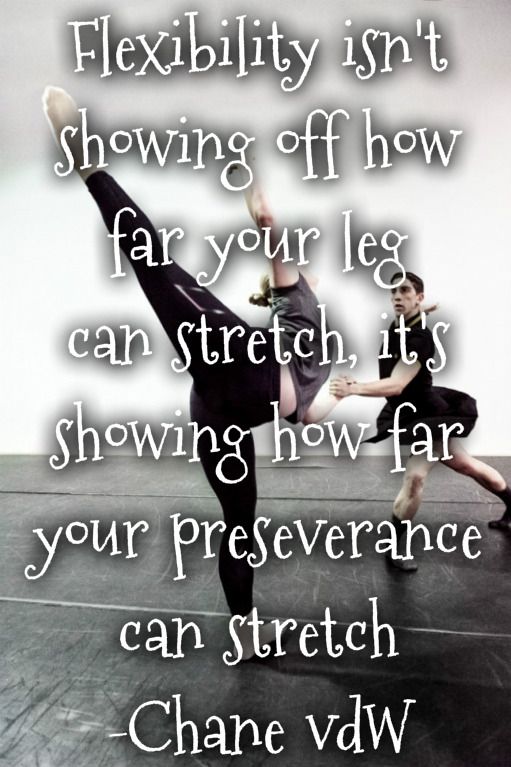 You can learn more about small business taxes in these guides:
LLC Taxes
Sole Proprietorship vs LLC
LLC vs Corporation
LLC vs S Corp
How to Start an S Corp
S Corp vs C Corp
There are specific state taxes that might apply to your business. Learn more about state sales tax and franchise taxes in our state sales tax guides.
STEP 4: Open a business bank account & credit card
Using dedicated business banking and credit accounts is essential for personal asset protection.
When your personal and business accounts are mixed, your personal assets (your home, car, and other valuables) are at risk in the event your business is sued. In business law, this is referred to as piercing your corporate veil.
Additionally, learning how to build business credit can help you get credit cards and other financing in your business's name (instead of yours), better interest rates, higher lines of credit, and more.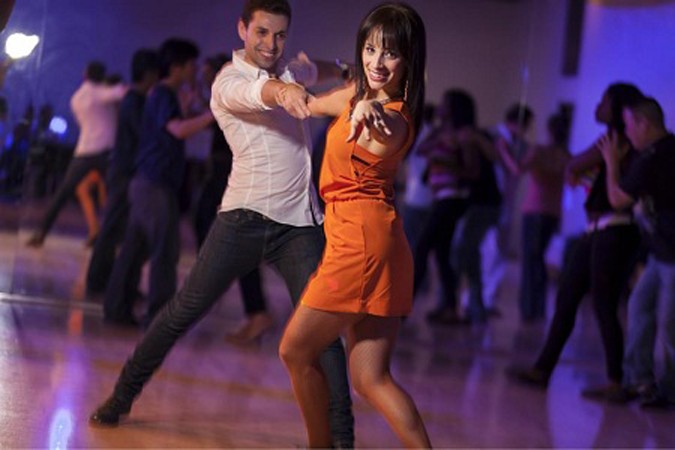 Open a business bank account
Besides being a requirement when applying for business loans, opening a business bank account:
Separates your personal assets from your company's assets, which is necessary for personal asset protection.
Makes accounting and tax filing easier.
Recommended: Read our Best Banks for Small Business review to find the best national bank or credit union.
Open net 30 accounts
Net 30 accounts are used to establish and build business credit as well as increase business cash flow. With a net 30 account, businesses buy goods and repay the full balance within a 30-day term.
NetMany net 30 credit vendors report to the major business credit bureaus (Dun & Bradstreet, Experian Business, and Equifax Business Credit). This is how businesses build business credit so they can qualify for credit cards and other lines of credit.
Recommended: Read our best net 30 vendors, guide and start building business credit.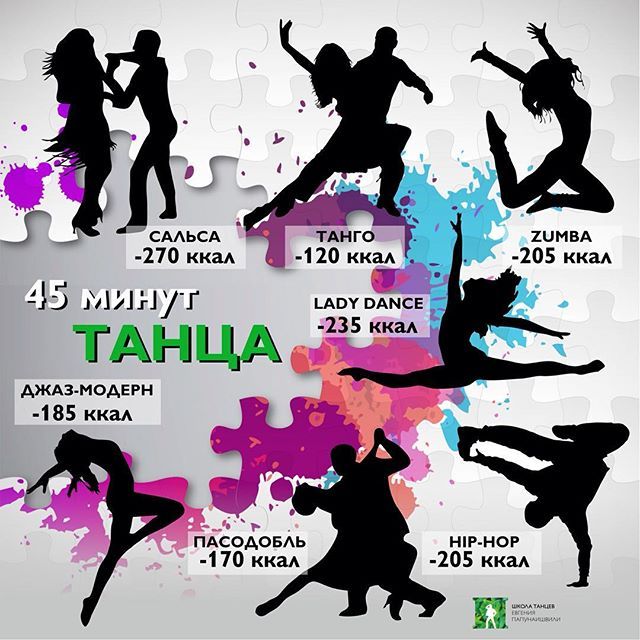 Get a business credit card
Getting a business credit card helps you:
Separate personal and business expenses by putting your business' expenses all in one place.
Build your company's credit history, which can be useful to raise money later on.
Recommended: Apply for an easy approval business credit card from Divvy and build your business credit quickly.
STEP 5: Set up business accounting
Recording your various expenses and sources of income is critical to understanding the financial performance of your business. Keeping accurate and detailed accounts also greatly simplifies your annual tax filing.
Make LLC accounting easy with our LLC Expenses Cheat Sheet.
STEP 6: Obtain necessary permits and licenses
Failure to acquire necessary permits and licenses can result in hefty fines, or even cause your business to be shut down.
State & Local Business Licensing Requirements
Several state and local licenses will be needed to operate a nightclub.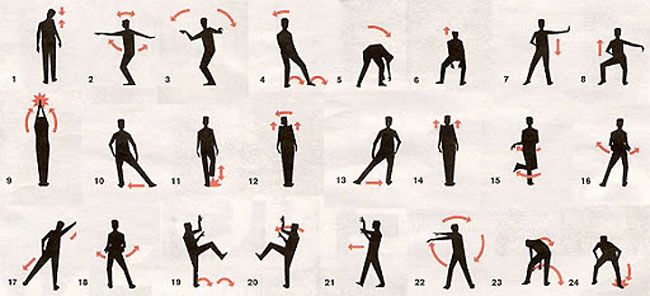 Most businesses are required to collect sales tax on the goods or services they provide. To learn more about how sales tax will affect your business, read our article, Sales Tax for Small Businesses.
Learn more about licensing requirements in your state by visiting SBA's reference to state licenses and permits.
For more information about local licenses and permits:
Check with your town, city or county clerk's office
Get assistance from one of the local associations listed in US Small Business Associations directory of local business resources.
Music Licensing
In order to play music in a nightclub, permission must be acquired from the composer or license holder. Typically, it is possible to obtain a "blanket" license allowing a businesses to play music owned by a large catalog of artists and recording studios. Such licenses can be obtained from Performance Rights Organizations, such as ASCAP and BMI.
Learn more about music licensing requirements.
Food and Liquor Licensing
If you sell food, you will need licensing from a local health department, which will require your business to pass a health inspection.
In addition, food establishments are randomly inspected by the local health department on a regular basis. These inspections will check for compliance with local health laws, typically related to prevention of food contamination.
Tips for faring well on a health inspection
To sell alcohol at a bar, a liquor license will be required. The type of license that must be obtained will vary depending on the kind of liquor you intend to serve, whether or not you intend to sell food, the percentage of your sales that will come from alcohol vs. food, the average amount of people that will be served per night, the bar's closing time, and whether or not consumers will be allowed to take their alcohol to-go. Licenses will also vary by state and individual state pages should be referenced during the application process.
More information on obtaining a liquor license can be found here
Certificate of Occupancy
A nightclub business is always run out of a physical location. Businesses operating out of a physical location typically require a Certificate of Occupancy (CO). A CO confirms that all building codes, zoning laws and government regulations have been met.
If you plan to lease a location:

It is generally the landlord's responsibility to obtain a CO.
Before leasing, confirm that your landlord has or can obtain a valid CO that is applicable to a nightclub business.
After a major renovation, a new CO often needs to be issued. If your place of business will be renovated before opening, it is recommended to include language in your lease agreement stating that lease payments will not commence until a valid CO is issued.

If you plan to purchase or build a location:

You will be responsible for obtaining a valid CO from a local government authority.
Review all building codes and zoning requirements for you business' location to ensure your Nightclub business will be in compliance and able to obtain a CO.
STEP 7: Get business insurance
Just as with licenses and permits, your business needs insurance in order to operate safely and lawfully. Business Insurance protects your company's financial wellbeing in the event of a covered loss.
There are several types of insurance policies created for different types of businesses with different risks. If you're unsure of the types of risks that your business may face, begin with General Liability Insurance. This is the most common coverage that small businesses need, so it's a great place to start for your business.
Learn more about General Liability Insurance.
Another notable insurance policy that many businesses need is Workers' Compensation Insurance. If your business will have employees, it's a good chance that your state will require you to carry Workers' Compensation Coverage.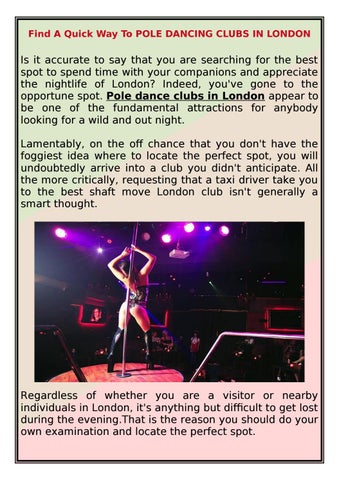 Recommended: Learn what business insurance for your Nightclub will cost.
Business Insurance for
Nightclub
STEP 8: Define your brand
Your brand is what your company stands for, as well as how your business is perceived by the public. A strong brand will help your business stand out from competitors.
If you aren't feeling confident about designing your small business logo, then check out our Design Guides for Beginners, we'll give you helpful tips and advice for creating the best unique logo for your business.
Recommended: Get a logo using Truic's free logo Generator no email or sign up required, or use a Premium Logo Maker.
If you already have a logo, you can also add it to a QR code with our Free QR Code Generator. Choose from 13 QR code types to create a code for your business cards and publications, or to help spread awareness for your new website.
How to promote & market a nightclub
The best promotion is word-of-mouth.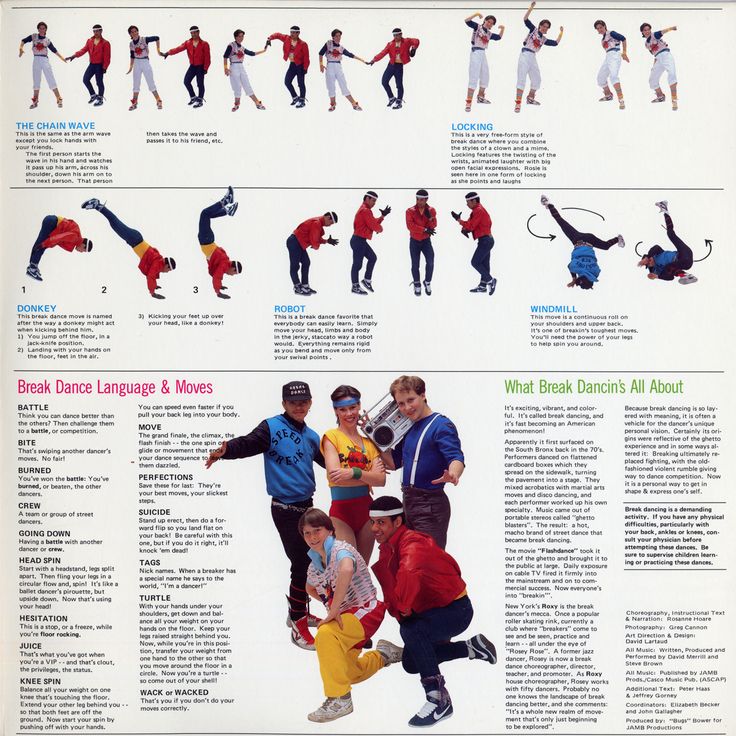 Have successful events at the nightclub and everyone will tell their friends. Local advertising is modestly effective, such as putting up flyers. Internet marketing works for some clubs in tourist areas. Handing out cards and having others do this is very effective. These cards offer discounts, free drinks, free early entry, two-for-one specials, VIP treatment (no entry lines), and other incentives for people to come to a club.
For example, the Las Vegas strip is jam-packed with people handing out cards to the tourists that pass by. In Las Vegas, this type of marketing effort is oversaturated, but in other markets, these invitation cards work extremely well.
How to keep customers coming back
A cover may be modest on regular nights and it may not start until a certain time such as after 10 p.m. This means the customers that come early enough get in free. Putting on special events with famous bands is a way to attract attention. It is good to have the club located in the music scene area of the city, such as those areas found in Atlanta, the live music scene in Austin, Texas or Nashville, Tennessee.
Retaining customers is about treating people so special that they always feel like VIPs and then they will come back again and again. It is important to treat regular customers well, remember their names if they come back and if they return frequently give them the VIP treatment. This special treatment can be things like free drinks and invitations to exclusive private areas of the club that the general public is not allowed to enter.
Still unsure about what kind of business you want to start? Check out the latest Small Business Trends to help inspire you.
STEP 9: Create your business website
After defining your brand and creating your logo the next step is to create a website for your business.
While creating a website is an essential step, some may fear that it's out of their reach because they don't have any website-building experience. While this may have been a reasonable fear back in 2015, web technology has seen huge advancements in the past few years that makes the lives of small business owners much simpler.
Here are the main reasons why you shouldn't delay building your website:
All legitimate businesses have websites - full stop. The size or industry of your business does not matter when it comes to getting your business online.
Social media accounts like Facebook pages or LinkedIn business profiles are not a replacement for a business website that you own.
Website builder tools like the GoDaddy Website Builder have made creating a basic website extremely simple. You don't need to hire a web developer or designer to create a website that you can be proud of.
Using our website building guides, the process will be simple and painless and shouldn't take you any longer than 2-3 hours to complete.
Recommended: Get started today using our recommended website builder or check out our review of the Best Website Builders.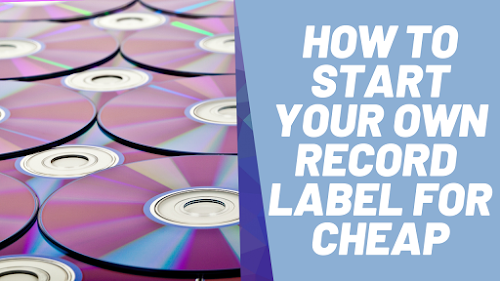 Other popular website builders are: WordPress, WIX, Weebly, Squarespace, and Shopify.
STEP 10: Set up your business phone system
Getting a phone set up for your business is one of the best ways to help keep your personal life and business life separate and private. That's not the only benefit; it also helps you make your business more automated, gives your business legitimacy, and makes it easier for potential customers to find and contact you.
There are many services available to entrepreneurs who want to set up a business phone system. We've reviewed the top companies and rated them based on price, features, and ease of use. Check out our review of the Best Business Phone Systems 2022 to find the best phone service for your small business.
Recommended Business Phone Service: Phone.com
Phone.com is our top choice for small business phone numbers because of all the features it offers for small businesses and it's fair pricing.
Start a Nightclub in your State
Alabama
Alaska
Arizona
Arkansas
California
Colorado
Connecticut
Delaware
District of Columbia
Florida
Georgia
Hawaii
Idaho
Illinois
Indiana
Iowa
Kansas
Kentucky
Louisiana
Maine
Maryland
Massachusetts
Michigan
Minnesota
Mississippi
Missouri
Montana
Nebraska
Nevada
New Hampshire
New Jersey
New Mexico
New York
North Carolina
North Dakota
Ohio
Oklahoma
Oregon
Pennsylvania
Rhode Island
South Carolina
South Dakota
Tennessee
Texas
Utah
Vermont
Virginia
Washington
West Virginia
Wisconsin
Wyoming
How to Start a Nightclub Business | Small Business
In 2017, there were more than 62,602 nightclubs, bars and taverns in the U.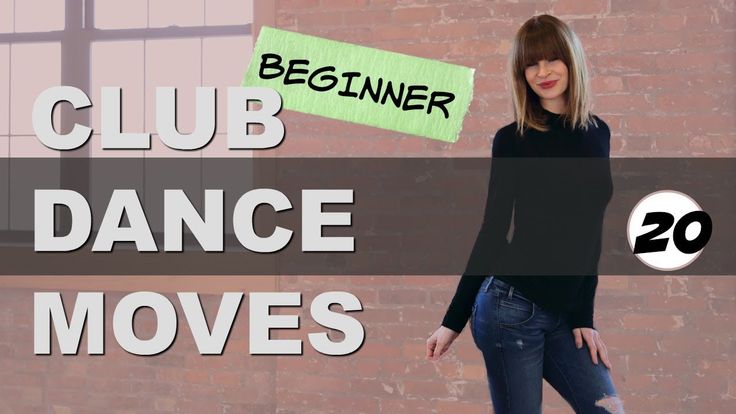 S. The first two types of establishments generate about $24 billion in profits annually. If you're like most Americans, you probably going to nightclubs every now and then. But have you ever considered starting your own nightclub business? If this is what you want, your hard work can pay off.
Research the Nightclub Industry
Owning your own nightclub requires business acumen, attention to detail and long work hours. Not to mention the strict regulations governing this industry. The key to success is to know this business inside out, have a clear vision and plan things ahead. Also, make sure you get the math right – total startup costs for a nightclub range from $239,250 to $837,100 and up.
Start by researching the industry. A good source of information is the American Nightlife Association. It features a comprehensive market overview, industry standards, reports and industry-related news.
Take the time to check the local market and see what other nightclubs are in your area.
Learn About Your Customers
Learn more about customers' preferences in terms of entertainment, food and drinks, music and so on. Consider their income and purchasing power. Define your target market, and tailor your business plan accordingly. Also, research the marketing strategies that work best in this industry.
Come Up With a Plan
A nightclub business requires meticulous planning. You can't simply jump into this industry, spend a small fortune and expect things to work out well. A business plan serves as a roadmap for management and articulates your vision. It also helps you set goals and gives you a better understanding of your financial needs.
This type of establishment is about 2,500 square feet to 10,000 square feet and can accommodate at least 200 people.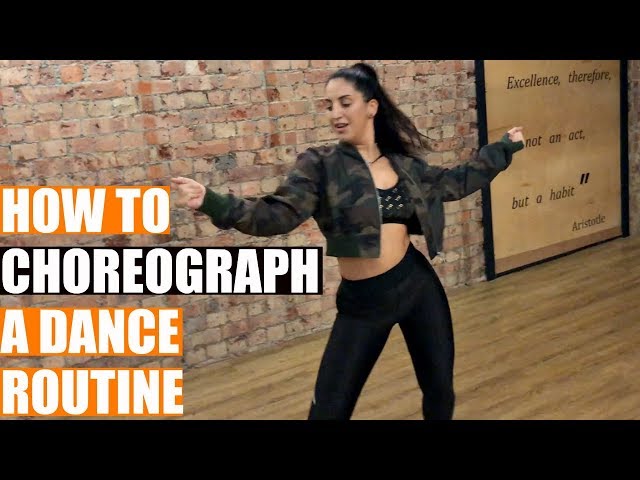 Therefore, you will need to rent or lease a large venue in a popular area. Rent alone will cost you anywhere between $3,000 and $12,000 per month plus utilities. However, this investment is like to pay off soon. The average nightclub makes around $1,500 to $10,000 per night. Famous venues in big cities like Miami and Vegas generate over $80,000 a night.
Your business plan should include these aspects as well as other factors, such as seating capacity, concept and design, inventory, marketing expenses and legal fees. Consider the cost of audio-visual equipment, bar equipment and renovations and repairs. Determine how many people you'll hire and how much you'll pay them.
Do the Math
A nightclub is a lot more complex than it seems. You'll need more than a DJ, comfortable seats and a wide range of beverages. At the very least, you should have a commercial freezer and refrigerator, ice machines, glass-washing machines, bar coolers, lighting fixtures, blenders, glass racks and draft beer equipment.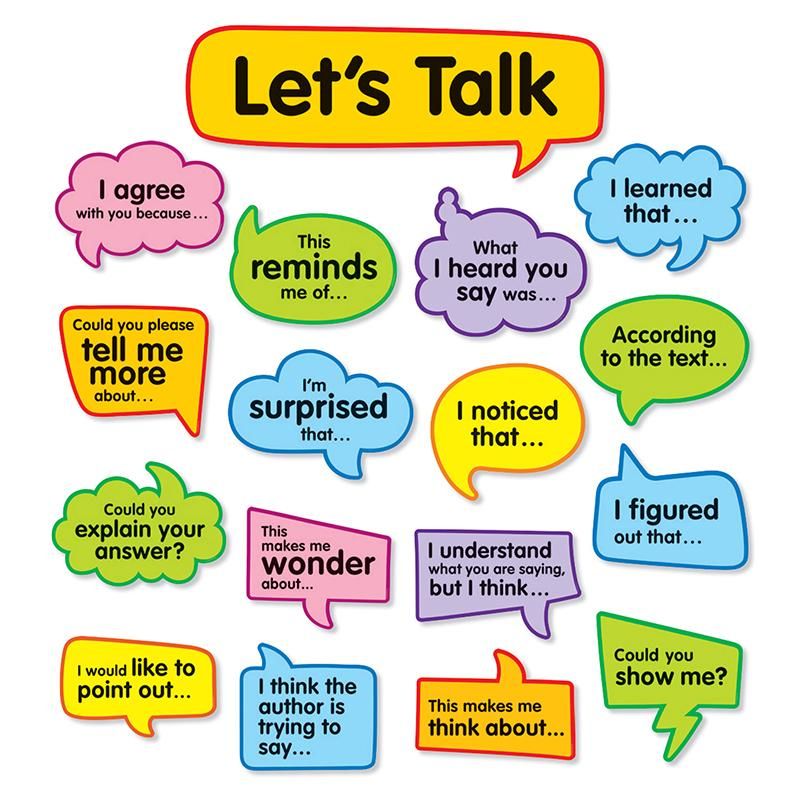 If you're planning to sell food, add commercial kitchen equipment and supplies to your list.
Search for food and beverage suppliers that fit your budget. With these things in mind, research your financing options, including bank loans, SBA loans, asset-based loans or merchant cash advances. Try to negotiate your lease and seek ways to reduce your expenses. Equipment leasing, for example, is a good option for entrepreneurs who don't have the money to buy equipment and supplies right from the start.
Get Licenses and Permits
Most nightclub owners register their business as an LLC or corporation due to the high risks of operating this type of establishment. If you register as a sole proprietorship and something goes wrong, you could end up losing your home and other personal assets. Choose a name and legal structure for your nightclub and register with the Secretary of State. Apply for an Employer Identification Number through the IRS website.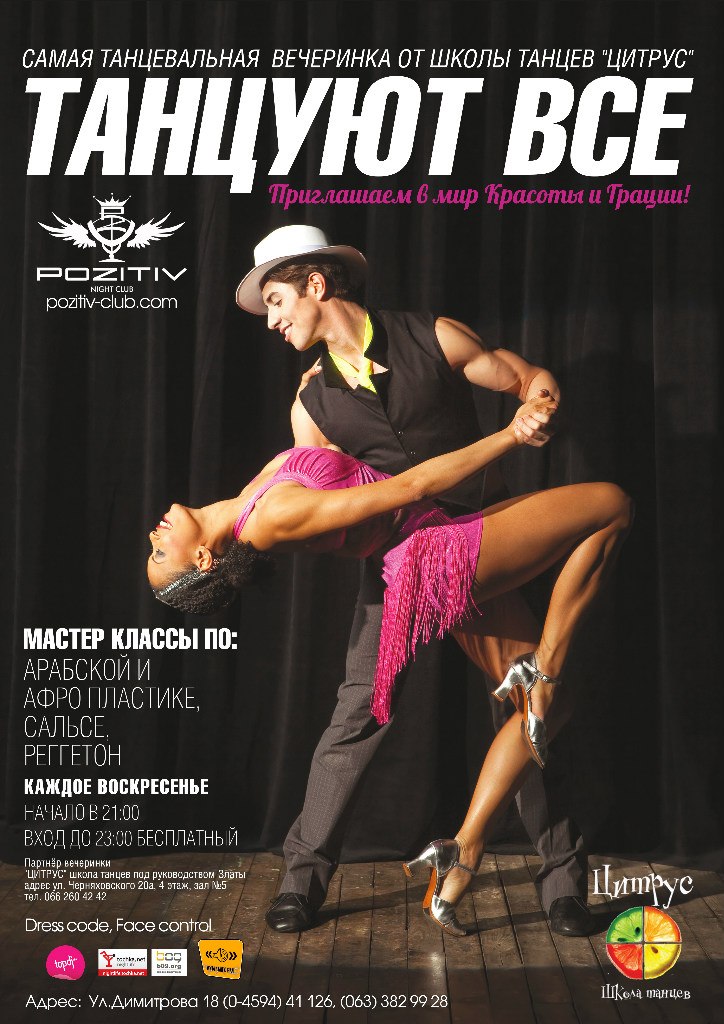 Research your state's laws related to alcohol. Regardless of your location, you will need a liquor license. This document will determine what types of alcoholic beverages you're allowed to sell. Contact the local Department of Alcoholic Beverage Control and the Alcohol and Tobacco Tax and Trade Bureau to find out what licenses are required in your state. To stay on the safe side, consider enrolling your staff in a Responsible Alcohol Service training program approved by the America Nightlife Association.
Each state has its own legal requirements for bars and nightclubs. Depending on the local laws, you may need a business license, health permit, building permit, signage permit and more. If your nightclub will sell foods and snacks, you may also need a food handler's permit and food service licenses. Beware that most states require a permit from the fire department too.
Promote Your Nightclub
Make sure you have enough money left to promote your venue.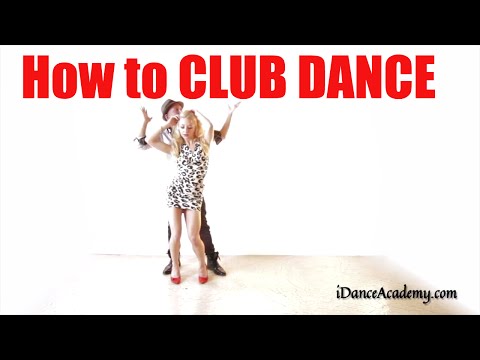 If you're short on cash, booking famous DJs and celebrities is not an option. Consider hiring club promoters to spread the word about your business. These professionals have connections in the entertainment industry and know how to reach out to potential clients and boost your exposure.
Don't overlook social media advertising. Promote your nightclub on Facebook and other social networks through pay-per-click ads, videos and sponsored content. Create a website that highlights your selling points. Design an event calendar and plan your marketing efforts accordingly.
Contests, live concerts, prize giveaways and themed nights are all great ways to attract large crowds. For example, you can have events targeting a different customer group every weekend. Give people the opportunity to win free stuff, such as free cocktails or cool T-shirts. Launch press releases and share event updates in the local media to increase your reach.
How to open a dance school from scratch - an idea for business 2022
A dance school as a profitable business idea
Dancing is one of the most popular hobbies in the world.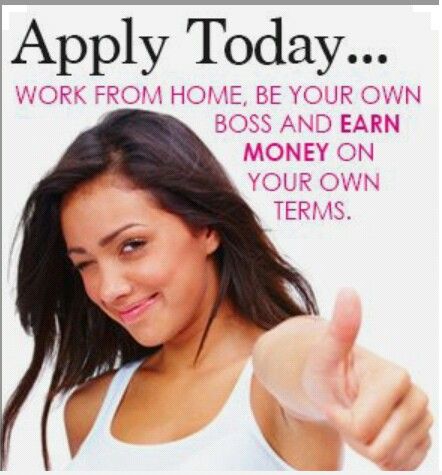 There is no limit to self-improvement in them, children and adults enjoy doing them almost all their lives. By opening a dance school, you will get a permanent audience and a stable income.
The cost of implementing a business idea and the profitability of dance schools
It is profitable to open a dance school in a large city, such as Yekaterinburg. There, it is able to bring from 50,000 ₽ of profit per month and pay off in 10 months. To increase income, you can hold thematic seminars, take orders for staging individual dances. nine0005
Costs for opening a dance school in Yekaterinburg:
| | |
| --- | --- |
| Expenses | Amount, ₽ |
| Opening IP | 10,000 |
| Repair and preparation of halls | 250,000 |
| Purchase and installation of equipment and furniture | 90 000 |
| Advertising campaign | 150,000 |
| Total | 500,000 |
Monthly expenses:
| | |
| --- | --- |
| Expenditure item | Amount, ₽ |
| Rent of halls for classes from 125 sq. m. | 70 000 |
| Staff salary, minimum | 100,000 |
| Taxes, utility bills | 20 000 |
| Advertising, organizational and other expenses | 10,000 |
| Total | 200,000 |
Consider buying a franchise
Franchise "Vita Spa & Beauty" - SPA salon
1 570 000 ₽
Rating
Profit On request
Payback 7 months.
All franchise offers in this area (1)
What you need to open a business and run a school
You can register a dance school as an individual entrepreneur on the USN or UTII, indicating OKVED 92.34.2. Licenses and cash registers are not needed for work, but you will need:
Obtain an IP certificate
Obtain permission to open a school and place a sign in the city administration
Agree on the possibility of operating the premises in Rospozharnadzor, SES
Enter into agreements with the landlord and employees
Coaches working with children need medical records with notes on medical examinations passed on time.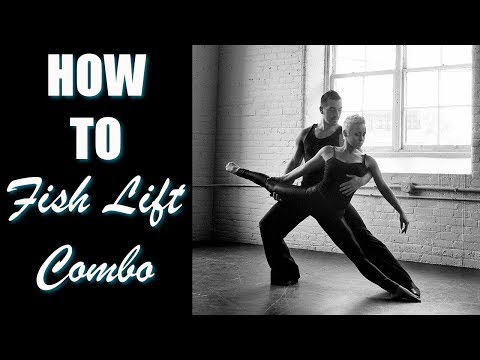 nine0005
Requirements for the premises
It is better to open a dance school in the central area, close to major transport interchanges or in residential, densely populated areas where many adults live with children of different ages. Strict requirements are imposed on the premises:
The presence of halls with an area of ​​at least 80 square meters. m
Arrangement of ventilation and air conditioning systems, bathrooms, shower cabins
Establishment of separate dressing rooms - men's and women's, at least 10 and 15 sq. m respectively
Allocation of a hall and a recreation area with a size of at least 20 sq.m
You can rent an already prepared room in specialized fitness and business centers, but the rental price will be higher than for an unequipped hall.
Preparing the halls and rooms for work
The practice halls need to be renovated:
Lay a safe floor covering (dance parquet, board)
Make cosmetic repairs, hang mirrors throughout the wall
Equip halls with ballet bars, pylons and other devices for selected types of dances
Place musical equipment, hang speakers
Equip locker rooms with hooks or lockers, benches, place upholstered furniture in the recreation area, and an administrator's desk at the reception
Staff
Good trainers are the defining factor for a dance school.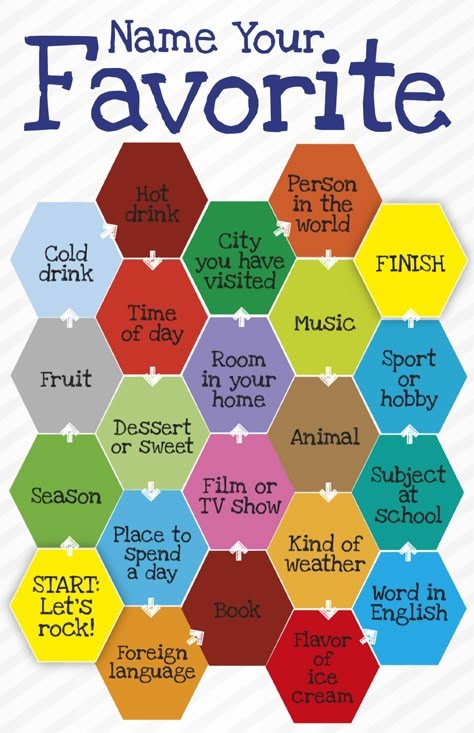 They ensure the influx and loyalty of students, help in advertising with the help of word of mouth. It is good if the owner himself works as a trainer and conducts classes. For a dance school you need at least:
Three hourly trainers — from 60,000 ₽ and more
Administrator — 25 000 ₽
Cleaner — 10 000 ₽
Outsourcing accountant serving individual entrepreneurs — 5,000 ₽
Advertisement for a dance school
Primary advertising campaign should include notification in social networks and city entertainment portals, ordering printed announcements about the opening of the school. In the future, you need:
Make a sign on the building, put a remote shield in front of it
Regularly hand out leaflets with the address and offers of the school, flyers for discounts near schools, office and shopping centers
Conduct dance evenings, participate on behalf of the school in city entertainment events
Advertising examples:
Sample dance school poster Sample dance school flyer Sample dance school flyer
Comparing the cost of starting a dance school from scratch to acquiring an existing studio:
| | |
| --- | --- |
| School opening costs — 500,000 ₽ | Purchase of a popular dance school in the center of Yekaterinburg — 420,000 ₽ |
| Estimated profit — 50,000 ₽ | Confirmed profit — 70 000 ₽ |
| Average monthly expenses — 200,000 ₽ | Average monthly expenses — 100,000 ₽ |
| Payback - 10 months | Payback - 6 months |
| Requires investments in the preparation of the premises, obtaining many permits, looking for trainers and clients | The school has been operating for 7 years, a customer base of adults and children has been formed, halls of 130 square meters are fully equipped. m. |
Taking into account the complexities and costs of preparing the premises, expensive rent and the need to develop a client base, it is more profitable to start a business with a ready-made business. It pays off faster and brings more profit.
where to start and how to name a dance school
Opening a dance school
Dancing is an inexpressible pleasure, a toned figure, excellent mood and positive energy that fills a person. Today, both children and adults are enrolled in school and are engaged in modern and classical dances with experienced teachers.
Salsa, Latina, hip-hop, and classical music are considered the most popular among the many directions. Therefore, today many experienced teachers are thinking about how to open a dance school. It is not difficult to build your own business, but is it possible to speak with confidence about its prospects? nine0005
Contents
How to open your own dance school quickly: what it takes
How to open a profitable dance school: finding teachers
What do you call the boat. ..
Advertising company: how to open your own dance school
Dancing for children
Business is business
How to quickly open your own dance school: what it takes
Opening a dance school is essentially no different from organizing any other business. It also requires calculations and investments. You need a good team and a development plan. First you need to answer the question: how much will your services be in demand in the place where you plan to start your business. If there are already dance schools or dance groups in your city, it is worth considering how exactly your school will differ from the rest. You must formulate a competitive offer in order to attract customers. nine0005
If you are looking for a detailed plan on how to open a dance school, we recommend that you take the advice of experts:
The first step is to determine the style of dancing. To do this, we take into account not only personal interests, but also the needs of potential customers. You should start monitoring the service market before you open your own dance school. After that, you will be able to determine the circle of your students. Classical dances, salsa are suitable for people of all ages, so there will always be many customers. Such youth trends as hip-hop, breakdance, go-go will attract children and teenagers. nine0110
Selecting a suitable hall. Not every businessman who is interested in how to open a dance school is ready to shell out a whole capital for the purchase of his own separate premises. Therefore, at first you will need to rent a dance hall inexpensively until you earn a serious reputation and gain regular customers. Today, the rental market has a huge selection of spacious, bright rooms with all the amenities for a comfortable workout. High-quality flooring, air conditioning, full-wall mirrors - look for a suitable option in advance before opening a dance school. A convenient place in a residential area should be located near transport stops. nine0110
If you are renting space in a residential building, it would be a good idea to get the approval of the tenants. Neighborhood with loud music, constant vibration, not everyone will like it. And, even if such approval is obtained, you still have to ensure good soundproofing of the room. This may require additional funds.
Advertising company: how to open your own dance school ↑
First, create your own website, where potential clients can get all the necessary information about the school, schedule, coaching staff, tuition fees. This is how photos and videos with illustrative examples should be - this will help to attract and interest students. Advertising through social networks works effectively. Take advantage of the media, organize a leaflet distribution on the street, and your dance business will be an incredible success.
How to Start a Profitable Dance School: Finding Teachers ↑
If you want your dance business to flourish, you should look for experienced trainers who have won prizes at prestigious festivals and competitions, and also have a good reputation.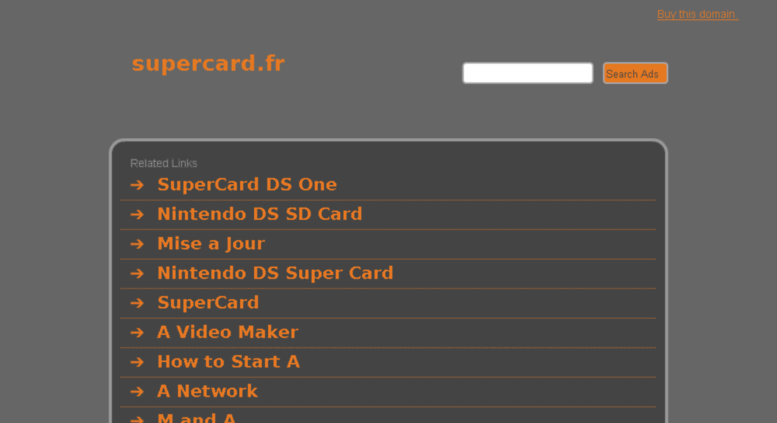 Before you open your own dance school, you need to study the information on thematic sites. The rating of professional dancers and coaches will help you make the right choice. After all, the success of your project will depend on the charisma and skill of the teachers. nine0005
By the way, many professional choreographers teach at universities in theater and dance. Offer them the opportunity to work with you on a shared schedule. After all, most of those "stars" of the dance floor that you intend to contact, focusing on reviews and forums, are their former students and they got into the dance show business also thanks to them.
What do you call the boat... ↑
The name plays an important role in creating the image of a dance school. If you don't know what to call a dance school yet, it's okay. There is no need for haste in this matter. Many leaders choose thematic names, one way or another connected with dances, there are many who want to give their own name to their own dance school.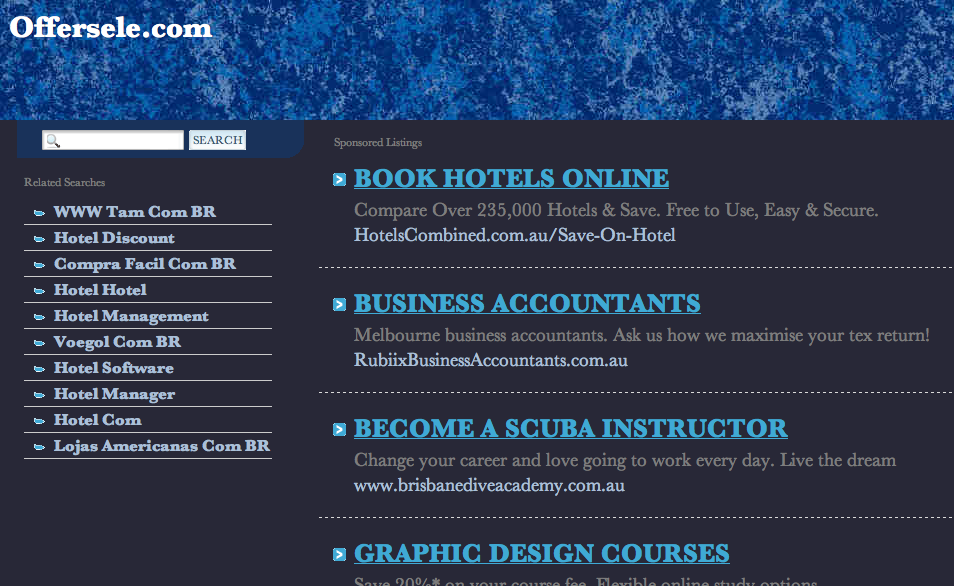 nine0005
You can follow their lead, or choose your original name. The main rule is that the name of your offspring should be euphonious, bright, memorable and "dancing".
Dancing for children ↑
Recently, more and more parents pay attention to the physical and aesthetic development of their children. Art and music schools do not know the lack of students. As for dance schools, they still do not have the status of institutions of additional education. After graduating from an art or music school according to a program that has a clear course and deadlines, you can continue your studies at another level. In dancing, however, such results have not yet been achieved. The exception is ballet schools, whose teams subsequently work in theaters. nine0005
Working with children has its own peculiarities and limitations. This applies to the arrangement of the premises, and the distribution of classes, and the actual educational program. Therefore, if you are wondering how to open a dance school for children, first read all the requirements.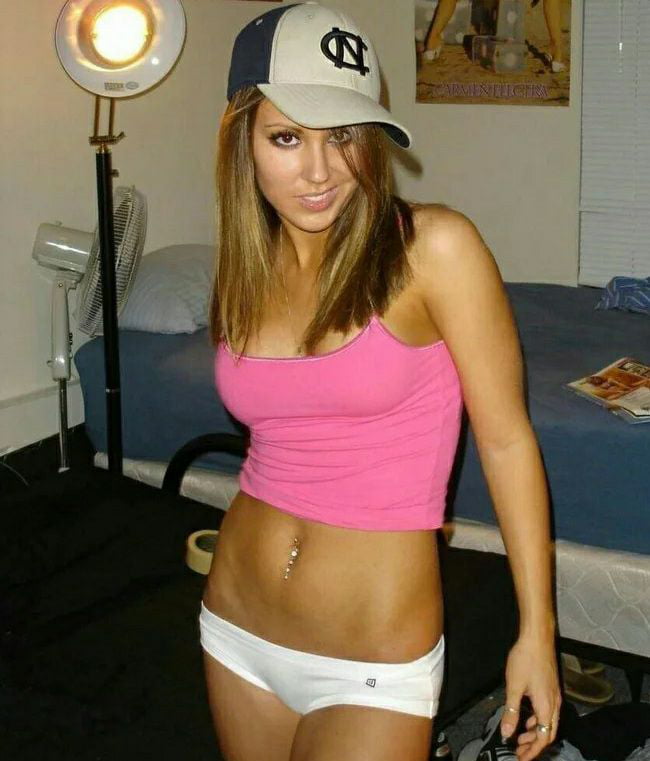 Supervisory organizations always have an increased interest in children's institutions, and therefore you will have to resolve all issues, even those that at first glance seem insignificant. For example, the arrangement of a fire exit or the condition of common rooms. nine0005
Business is business ↑
No matter how creative you are, when it comes to the prosperity of your own school, which should at least pay back the money invested in it, this is entirely your concern. If you feel that you are not coping with the tasks of the manager, hire a specialist to solve economic issues. So you can practice the art of dancing without being distracted by trifles like maintenance or purchasing consumables. nine0005
By the way, if you plan to expand the school with additional branches, you will also have to worry about recruiting staff for each of them. And the position of the manager should not be the last in the list of the most necessary.