Learn how to line dance
Line dancing lessons online - How to line dance steps
Line dancing is one of the most fun county dances out there because you can do it anywhere, and you do not need a partner! Line dance steps can vary greatly as there are a million of combinations that you can learn. Here is a video that will help you learn how to line dance online. This is a great combo you can do at events, parties and other functions. Below we included a few line dance video lessons to help you learn.
Line dancing Lessons – Mini video series
Move #1: The cupid shuffle move:

Text summary of the move:
The cupid shuffle is one the easiest line dance steps that you can learn. It starts with 8 counts of side steps to the right, with the last step being a touch (no weight change). Then repeat the same 8 counts to the left.
Then you do 8 counts of "heel steps" in place. Lastly, you do 8 counts of stepping in place to turn 1/4 to the left. Now repeat the same steps all over facing the new wall.
Move #2: "The wobble" line dance move:

Text summary of the move:
This move starts with a jump forward and wigling/grooving then you jump back and again wigling/grooving in place. Then you wobble your hands to the left and then wobble your hands – you can put your own style into it! Then you will do a simple cha cha step where you fowrwad, back and cha cha cha in place, Again – forward, back and cha cha cha in place. From there you are just going to do rhythmical steps in place to turn and face another wall. Then you start all over again.
Move #3: The cowboy boogie

Text summary of the move:
This line dancing step starts with a "grapevine" step to the right (side, behind and side) with a "hitch" (knee up) at the end.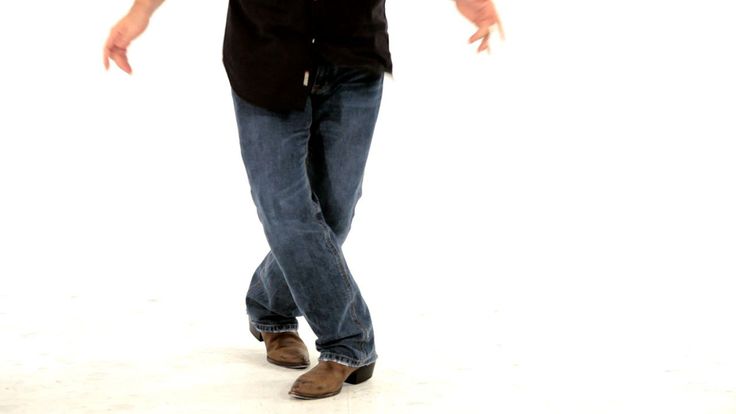 Then repeat the same "grapevine" step to the left and do the hitch again. Then 1 step forward and hitch, 1 step foward and hitch. Now you step back for 3 counts and hitch at the end. Then you going to "boogie" with the hips, which just means you going to do a small hip movement forward and back, then you turn 1/4 turn to face the new wall and hitch. Then do the same steps facing the new wall.
To help your line dancing, you may also want to learn how to country dance. Furthermore, Ballroom dance lessons will also help you to develop balance and coordination.
Tips for getting better better in Line dancing:
1. Learn the counts. Line dancing is not hard when you can count the entire choreography as you do it. Each single step, hip movement, or wobble has to be timed to the music.
2. Distinguish between a "step" and a "touch". A step is when you change your weight on the foot and a touch is when you do not change weight on the foot. Touches are very commonly used to switch directions so make sure you know when its a touch versus a step.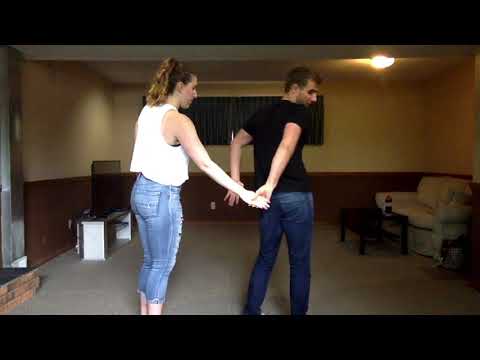 3. The magic is in between the steps. While the steps and the counts are set, the way you dance in between is what counts. Put your own style into the steps. You can do many different things with your hips, upper torso and arms to stand out.
Want to learn more dancing?
Visit Learntodance.com for other dance lessons.
Other Dance styles:
Tap Dance Steps
How to Salsa dance
Ballet dance terms
Ballroom dance lessons
How to dance at a club
Belly dancing lessons
How to dance hip hop
How to Line Dance | Beginner's Guide for 2023
Learning how to line dance is a fun endeavor for you and a friend or group of friends. According to Stanford University, "the health benefits of dancing include stress reduction, increased cognitive acuity and the ability to ward off the onset of Alzheimer's disease and dementia." Along with lifting moods, easing anxiety and improving balance and flexibility, it's just plain fun! You don't even need a partner.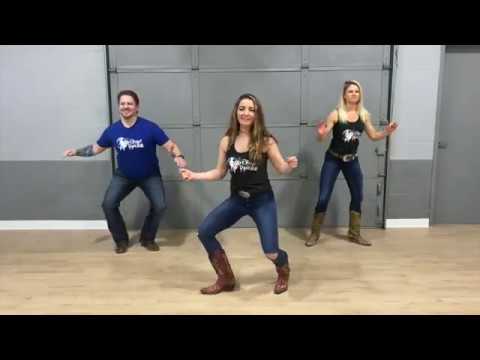 Movies like Sweet Home Alabama, Cool Runnings, Thelma and Louise and even Shrek Forever After feature the fun of learning how to line dance. Who wouldn't want to get in on this social and energetic dance movement?
So what is line dancing and how do beginners get started? From stepping left to turning right, to staying in your own row, learning how to line dance can appear to be an intimidating concept to master. We've compiled an introduction to learning how to line dance that includes its basic steps and what it's all about to help you get on the right foot (pun intended)!
Jump to Section
Line Dancing Lessons
What is Line Dancing?
Five Basic Line Dance Steps 
Popular Line Dances
Line Dance Songs
Line Dancing Lessons
Dance Classes
Line dancing for beginners is easy when you book classes with professional dancers.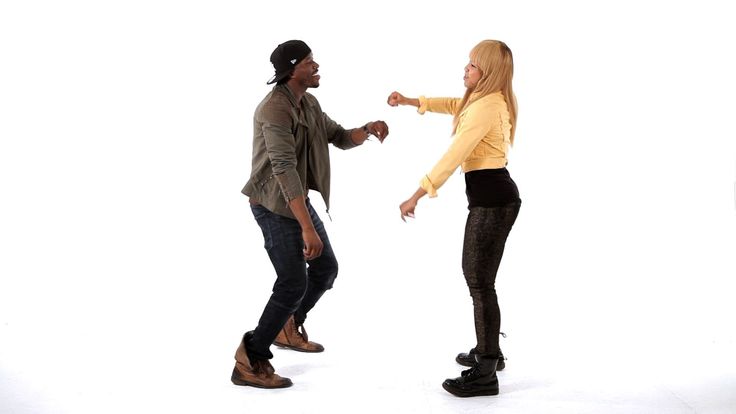 With dance classes in NYC, dance classes Las Vegas or dance classes in Colorado Springs, you can join a group of like-minded beginners for a fun and energetic evening as you learn how to line dance.
Not ready to show off your skills? You can also sign up for online dance classes to attend from the comfort of your own living room. Check out dance classes near you to find the perfect class to learn how to line dance at your own comfort level.
Social Settings
Another way to learn how to line dance is to jump right in there — figuratively and literally! Bars, dance clubs and group gathering places across the country are one of the best ways to learn how to line dance. Line dancing is even done at weddings. While Texas and Tennessee offer a plethora of dance halls, you'll find places all over the U.S. to learn how to line dance. Here are a few:
Wildhorse Saloon in Nashville, Tennessee
The Grizzly Rose in Denver, Colorado
Billy Bob's in Fort Worth, Texas
Ponderosa Lounge and Grill in Portland, Oregon
Robert's Western World in Nashville, Tennessee
Cowboy Country Saloon in Long Beach, California
The Bowery in Myrtle Beach, South Carolina
Pop's Tavern in Baltimore, Maryland
Gilley's Saloon in Las Vegas, Nevada (Sound familiar? The original Gilley's was in Pasadena, Texas and the film site for Urban Cowboy. )
Coyote Joe's in Charlotte, North Carolina
via Canva
What is Line Dancing?
Line dancing involves synchronized movements done in unison to choreographed steps. Dancers line up in rows facing in the same direction (though it can also be done facing each other). Each movement (whether it's a step, hip movement or a wobble) is timed to the music.
Line Dancing History
Line dancing may seem like a fairly new dance, but it goes back to the 1920s with the Shim Sham. In fact, African, Native American and European cultures have histories of dance styles like line dancing. New generations add movements, steps, songs and style to add on to the genre, making learning how to line dance an ever-evolving sport.
Country Line Dancing
The style became more mainstream and widely popular in 1992 with Billy Ray Cyrus' "Achy Breaky Heart." Everybody and their brother wanted to learn how to line dance to country music! The song filled up country line dance saloons and bars with cowboy hat, boot and denim-wearing dancers of all ages.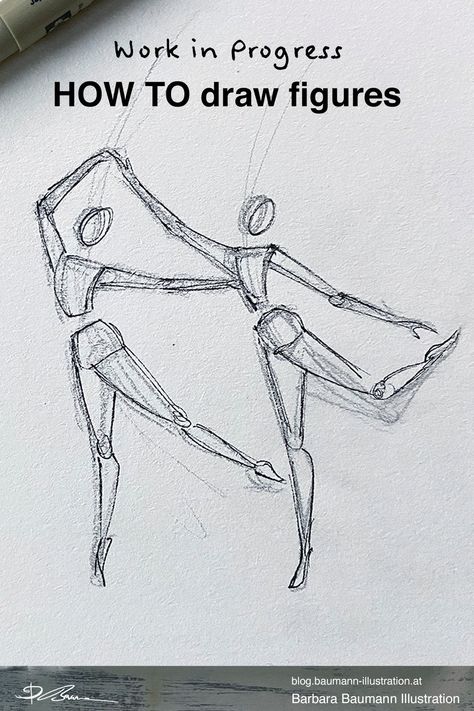 This is probably the scene most visualize when they think of line dancing. And, while it has evolved from traditional country line dances like square, round and folk, the wonderful thing about the genre is that anybody can learn how to line dance.
Line dancing has millions of combinations of steps, combined with walls, so this is one dance where you can grow skills and movements the more you practice learning how to line dance.
Steps and Touches
As you get started learning how to line dance, the most important aspect is figuring out steps. A step is when you change your weight. A touch is when you don't change the weight (this is mainly used to change directions).
Put basically, there's a step for each beat in 4/4 time (four steps over four music beats). To time your steps, count from one to eight or do a count of 1, 2, 3, 4 – 1, 2, 3, 4.
Walls
When learning how to line dance, keep in mind that formations have either one, two or four walls.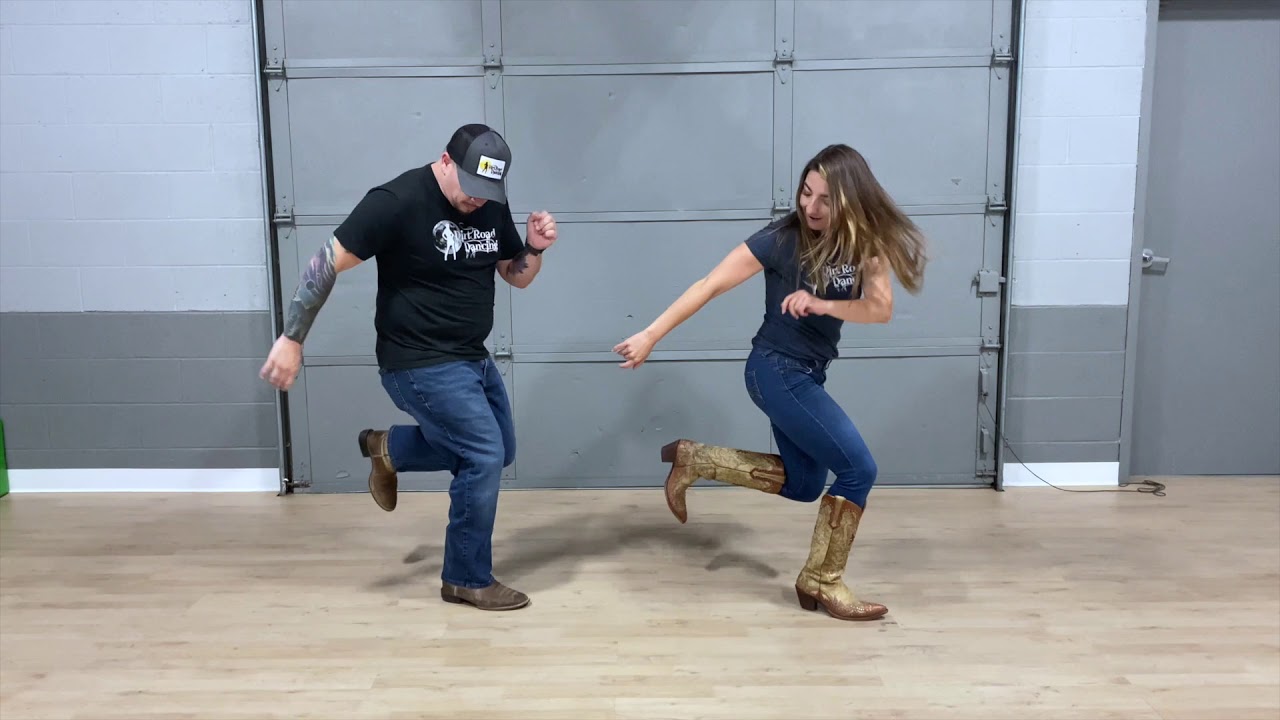 A wall refers to the direction that the dancers are facing (think of it like they're forming a wall/barrier). With one and two wall versions, dancers are always facing the front and back walls.
One-wall means everyone faces the same direction when performing steps. Two-wall is when, at the end of each dance sequence, everyone turns 180 degrees. Then, they begin again facing the back.
Four-wall is the most difficult, especially when you're just beginning to learn how to line dance. At the end of the steps, everyone turns 90 degrees and proceeds facing one of the side walls.
Throughout the dance, dancers finish and start again by facing a new wall. When you're first learning how to line dance, it's best to stick to the basics and add on as you get accustomed.
via Canva
Five Basic Line Dance Steps
While it's seen as a group effort, you can learn how to line dance alone, which makes it terrific for line dancing for beginners to practice right at home.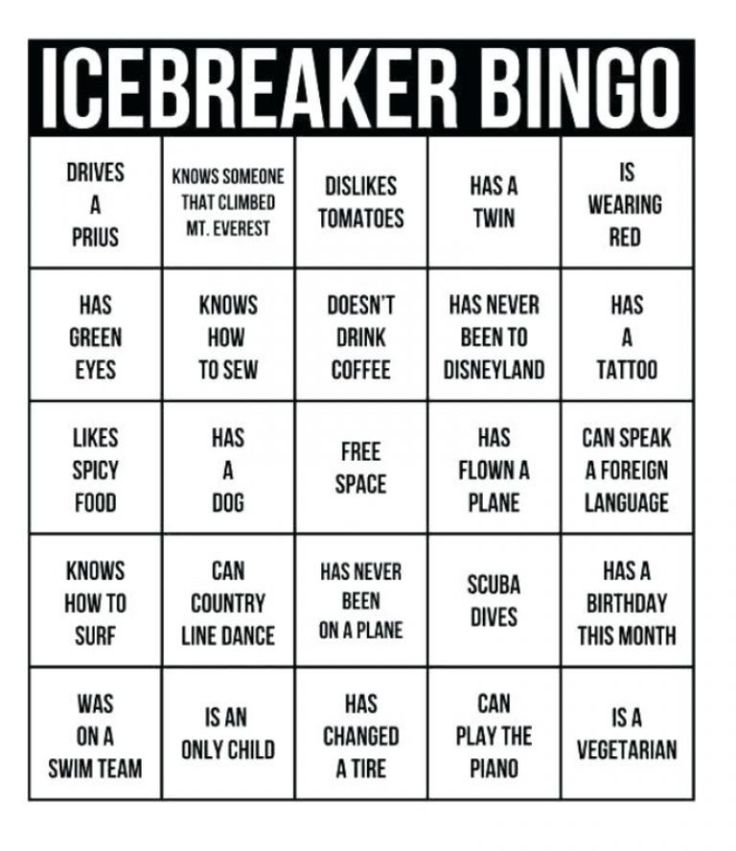 You just have to learn some basic counting, combined with the steps and you're ready to go. Accurate timing and the proper foot placement are the key things to remember when you learn how to line dance.
So, what are the five basic steps in line dancing and how do you do them? By becoming familiar with the five basic line dance step names listed below, you'll have a great headstart for your first official line dancing lesson.
1. Grapevine
The grapevine is a continuous traveling step that goes to the side with crossing behind and/or in front. It involves a three count move to either side. On the fourth count, you have the option of a brush, kick or scoot.
2. Weave
A weave is the same as a grapevine but with four counts.
3. Scoot
A scoot, as the name implies, is a slide of the weighted foot in a forward, backward or sideways motion. The opposite leg is raised with a bent knee.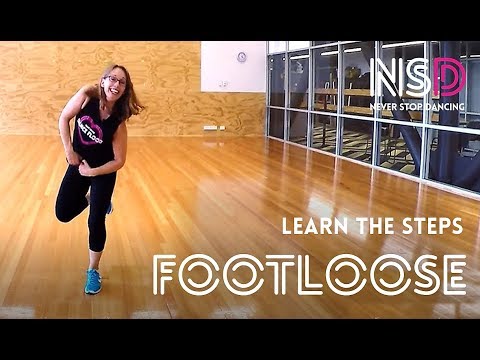 A scoot can also be done with weight on both feet.
4. Brush
A brush is when the free leg swings forward or back as the sole of the foot brushes the floor.
5. Kick
A kick is a leg lift movement in any direction. Don't completely straighten the knee.
via Canva
Popular Line Dances
When it comes to learning how to line dance as a beginner, it is best to start with some of the easiest line dances. You may be familiar with popular dances, such as the Cupid Shuffle or the Electric Slide, which often play at weddings or other dance events. You can learn how to line dance these hit numbers in no time!
The Cupid Shuffle
The Cupid Shuffle is one of the easiest line dances for beginners learning how to line dance for the first time. The song tells you just what to do! "To the right, to the right, to the right…to the left, to the left, to the left..."
Take eight side steps to the right (last step is a touch step)
Next take eight counts to the left
Then eight heel steps in place
Last, do eight counts of stepping in place and turn ¼ to the left
You'll now be facing a different wall and you'll then repeat the same steps
Cowboy Boogie
Take a grapevine step (step to the side, step behind, step to the side) to the right
Do a hitch (knee up) move at the end
Repeat this same step and hitch to the left
Next, a step forward with a hitch
Another step forward and hitch
Step back for three counts with a hitch at the end
Then "boogie" with hips (this means to do a small hip movement forward and back)
Then turn ¼ to face new wall
Repeat steps facing the new wall
via Canva
Line Dance Songs
There are a variety of different choreographed songs within the line dancing genre.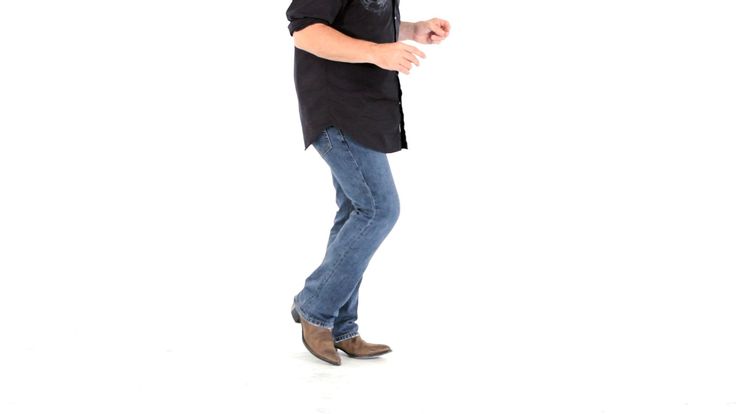 Not all songs are performed to the same steps, which may make it more difficult, but certainly gives it a unique advantage and lots of fun steps to learn.
Steps are usually choreographed to a specific song, which then becomes the name of that routine. Some popular ones include: The Stroll, the Cowboy Boogie, the Electric Slide, the Achy Breaky Heart, the Macarena, the Cha-Cha Slide, the Cupid Shuffle and the Wobble.
When learning how to line dance for beginners, try "Two-Step" (by Laura Bell Bundy featuring Colt Ford). This is not to be confused with the two-step partner dance.
The Electric Slide and Cowboy Hustle (done to Vince Gill's "What the Cowgirls Do") are beginner line dances to try. "Watermelon Crawl" (Tracy Byrd), "My Maria" (Brooks & Dunn), "Cha Cha Caliente" (Jennifer Lopez) and "Rockin' the Wagon Wheel" (Darius Rucker) are more on the beginner-moving-into-immediate side.
Popular Line Dance Songs
"Boot Scootin' Boogie" (Brooks & Dunn)
"Achy Breaky Heart" (Billy Ray Cyrus)
"Watermelon Crawl" (Tracy Byrd)
"Any Man of Mine" (Shania Twain)
"Man! I Feel Like a Woman!" (Shania Twain)
"Macarena" (Los Del Rio)
"The Loco-Motion" (Little Eva)
"Gangnam Style" (PSI)
"Old Town Road" (Lil Nas X featuring Billy Ray Cyrus)
"Cupid Shuffle" (Cupid)
Electric Slide (done to the song "Electric Boogie" by Bunny Wailer)
"Hoedown Throwdown" (Miley Cyrus)
via Canva
When it comes to learning how to line dance, the best piece of advice is to just have a good time.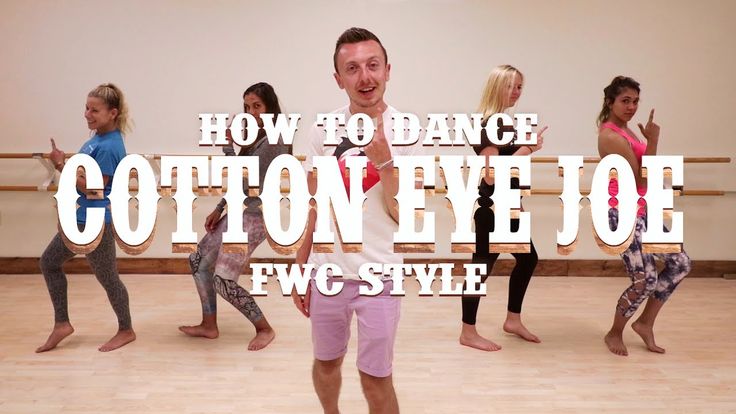 You don't even have to be a country music fan with all the pop, salsa and jazz-inspired line dances out there! Once you've gotten the steps down, you can put your own spin on what you do in between. Add some funky hip, torso or hand movements to shake it up!
Whether you're learning how to line dance by taking line dancing lessons or joining a dance at a club, party, wedding reception or other event, you'll be among like-minded dance enthusiasts as you learn how to line dance. You'll be line dancing like a pro in no time!
For even more creative ideas and inspiration, check out other experiences happening on Classpop!
Related Articles
A Beginner's Guide to Bachata Dancing
A Beginner's Guide to Cumbia Dancing
How to Belly Dance (With Confidence!)
How to Slow Dance With Style
How to Salsa Dance Beginner's Guide
How to Swing Dance: A Beginner's Guide
I want to dance. 10 misconceptions about dancing
The desire to learn how to dance is natural and natural in the modern world.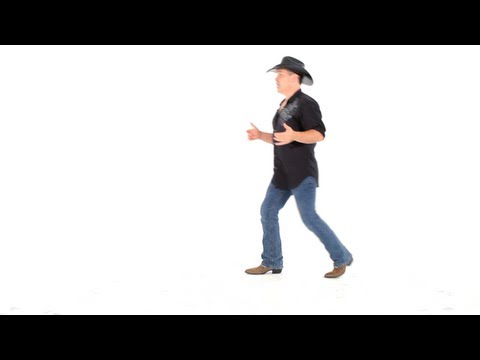 You can list the reasons, starting with obvious and popular pragmatic desires, for example, to start moving or losing weight, ending with unconscious and even existential ones.
This is due to the fact that dances are at the subtle intersection of the inner and outer worlds, physical and spiritual. Above this, music becomes a driver that cannot leave anyone indifferent. nine0003
In dancing, there is magic inside a person, which is not always noticeable when viewed from the side. At the initial stage, it is the external picture that attracts to dances, and sometimes repels, as it seems too frivolous and superficial.
But there are even stronger obstacles that stop many people from starting dancing. These illusions and delusions roam the minds of the majority, and are often afraid to ask about them directly, or they ask the question about it so often that they are no longer ready to hear an honest direct answer. I will try to do it in this article. nine0003
There are many examples of contemporary dance instructors sharing their thoughts about not expecting to be in the dance industry.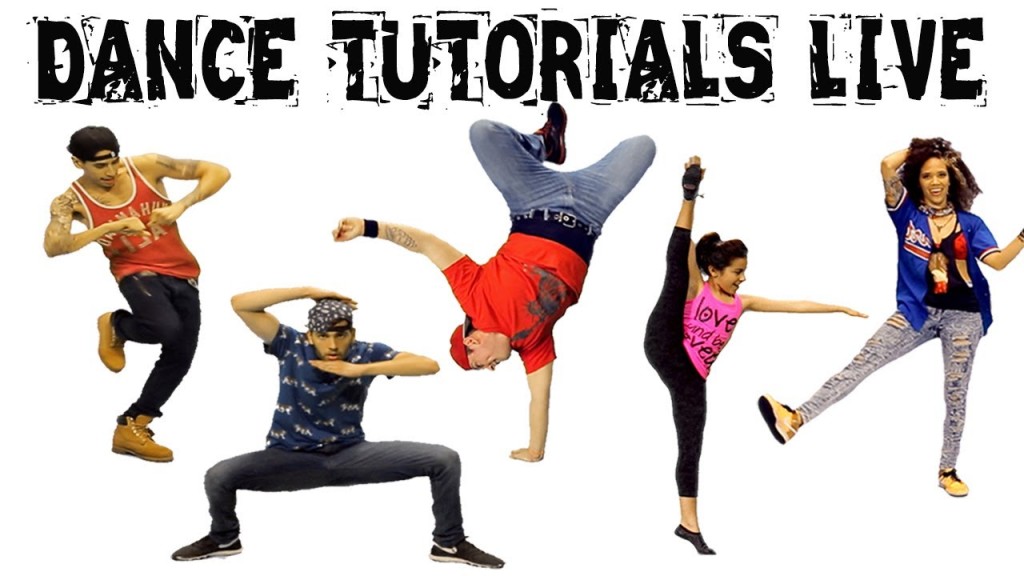 Once upon a time there was a man and was engaged in adult, serious business. Sometimes even very serious. A person could have children and even grandchildren. I saw dances only on stage or on TV. For reasons unknown to himself, he ended up in dances. At first, everything seemed like entertainment and a useful pastime. But time has passed, and a person catches himself thinking that he thinks about dancing not just every day, but really all the time. A couple of years pass, and he already becomes a teacher or organizer of some event. nine0003
A similar path can start at 15 or 55 years old. The only difference will be in the self-perception of the starting stage, that it's too late to dance. In fact, for each age there is its own dance direction, which can reveal it to the greatest extent at this stage. Hip-hop or breaking is closer to children and teenagers, and Argentine tango is closer to adults. It's never too late to start dancing. You need to make the right choice of dance style based on several parameters: age, gender, music, goal.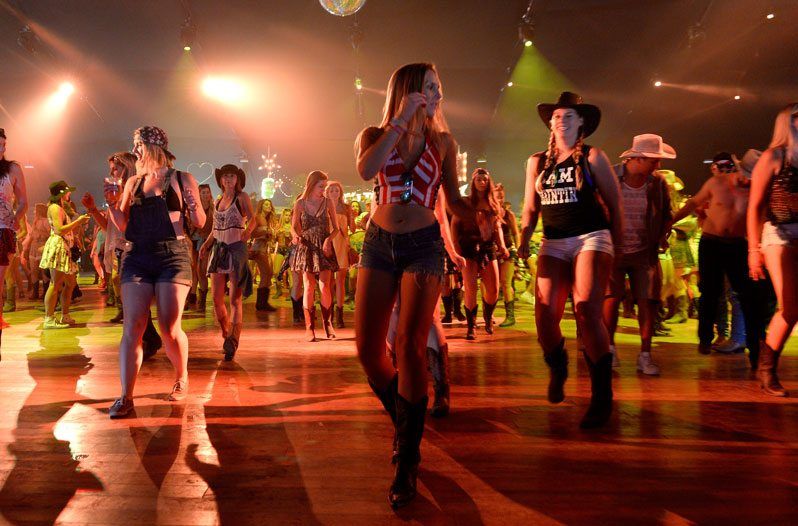 There is a dance direction for any arrangement. nine0013
Misconception 2: Men don't dance
Our culture has a number of restrictions related to dancing. Most of these causes are psychological and lie outside the realm of rational reasoning.
First, in our culture, in principle, dancing for pleasure or self-expression appeared relatively recently. 20-30 years ago dance clubs were only for children. To start dancing even in adolescence was considered exotic.
Secondly, the aesthetics of the body in our country for men is not in the focus of attention. In general, this can be attributed to the fact that Russian men try hard not to draw attention to their appearance and clothing. Men in our country use other tools for this. nine0003
Third, dancing is associated with entertainment and alcohol. If a man feels serious and respectable, then he either does not have time or desire for this.
Nowadays the general cultural background has changed and the result is that men are learning to dance.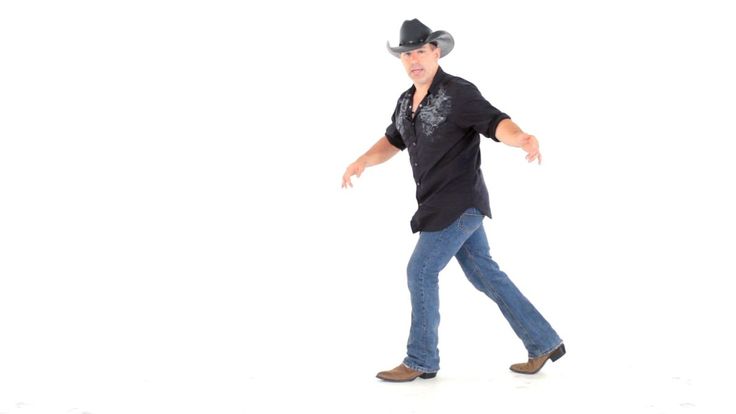 It becomes as much a sign of masculinity as clothing, hair or beard.
Unfortunately, many misconceptions remain even among those who have already started dancing. Dance teachers do not always pay attention to this, as it seems to them that this is a matter of course. nine0003
Fallacy 3: special training is needed
For an outside observer, there is always a cognitive dissonance about what dance is. What he sees on the big stage in the form of a show with sweeping movements and splits is obviously dancing. Breakers doing unimaginable elements in the air and on their hands, competing with each other, also seem to be dancing. Pensioners in the park waltz. Dancing again, but for some reason everyone is so different. How to understand that this is a dance, and what physical criteria should be in the body. nine0003
In fact, any self-expression through the body to music can be attributed to dance. There are a number of reservations, but they are not essential.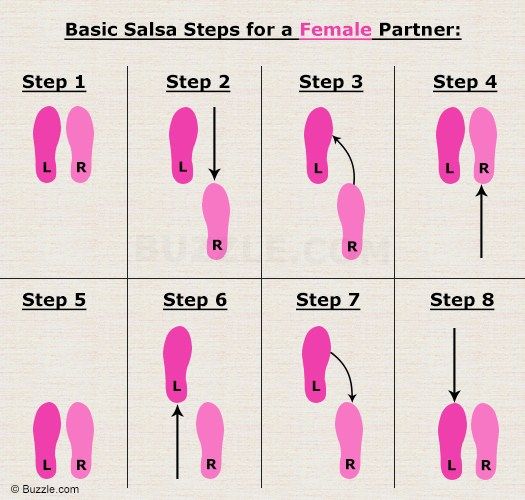 For self-expression, a person uses the set of plastics that he has. Subtlety and technique do not depend on extreme ways of self-expression, and it often happens that splits and somersaults interfere with a meaningful dance. The development of plasticity and the expansion of the body's capabilities are part of the preparation of the dancer, but not an end in itself.
Fallacy 4: You must learn to dance in pairs
In couple dancing, the final learning outcome is that the couple dances at a party. It would seem that you should always train together to get the desired result. This is not true. Let's take an example from boxing. An indicator of a boxer's skill is a fight with an opponent, but this does not mean that he constantly has to fight. Also, the ability to dance is built on the possession of one's own body and the ability to interact.
The skill of the teacher is the correct selection of methods so that the student masters the skill.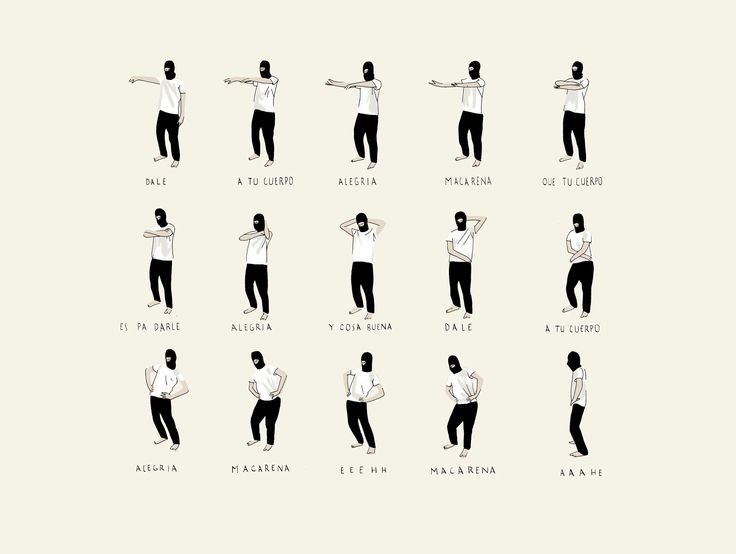 Based on the skill, you can engage in creativity and self-expression in dance. Not everyone knows, but it is no coincidence that almost all social dance dancers have a serious dance background, which is based on the development of individual techniques. nine0003
The same can be attributed to the interaction in a pair. The ability to separate in oneself the one who leads and the one who follows the lead is impossible within the framework of studying the sequence of movements in pairs. For this, there are special exercises that make the skill more versatile. For this, the presence of a permanent pair is not necessary, as well as the regular presence of a partner in general.
IMPORTANT! You can't experiment at a party, and everything should be in its place there: men dance with women. nine0003
Getting rid of illusions is a complex internal process. If you leave them to yourself, you can even get the opposite result.
Fallacy 5: plastique and stretching are mandatory attributes of dance
Much depends on the genre of dance that you want to master.
In previous articles, I have already mentioned that different dance styles are suitable for different ages. It is appropriate to dance hip-hop in adolescence or youth, Argentine tango is a more adult dance, it is important to enter classical choreography at a young age. nine0003
The degree of necessary plasticity and sensitivity to the dance direction also correlates. For example, breaking requires great physical effort and dexterity. Elements are built on acrobatics and high speed of execution. Who are they more suitable for? Obviously young people.
There is a lot of interaction in salsa. It is necessary to feel the partner subtly, to be able to show a variety of figures and elements. Twine or acrobatics are completely inappropriate here. However, a variety of ways to show oneself are required. Accordingly, the dance is youthful, but not at all childish. nine0003
The older the dance, the less stretching or acrobatics is required. The main emphasis is on the quality of technology, the variety of ideas and the ability to show plasticity.
Misconception 6: Mirrors are necessary for learning
There is a set of instruments that dancers use to learn how to dance. The fact is that the dancer needs to receive feedback on how his movements look from the side. It is impossible to dance and see yourself from the side at the same time. The most common tool is a mirror. But not the only one. nine0003
Like any auxiliary tool, mirrors have positive and negative effects. The positive is that they can receive feedback in real time and technically it is not very difficult. The downside can be dependence on mirrors. A situation where a dancer cannot capture the feeling of dancing, such as on stage or at a party. For these purposes, you can use, among other things, video filming or proper preparation.
In many countries in Latin America, dance classrooms are not equipped with mirrors. Classes are held in bars or large halls. The dancers initially form the skill of focusing on the inner sensation, and not the habit of looking for their reflection in the mirror with their eyes.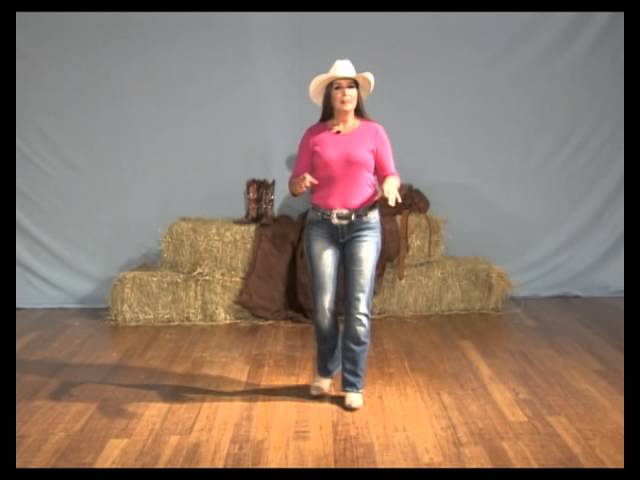 nine0003
Misconception 7: there is a lot of obsceneness in dancing
A common question from novice dancers who are taking their first steps in more contact couple dances is "in order to dance cool, there must be passion inside the couple?". I immediately answer that no, not necessarily. Kizomba, bachata and Argentine tango attract many with their close contact. Like any other contact in our everyday life, in dances, contact can be different. We hug friends, parents, children. These hugs can wear many different shades. Sexual overtones are one of many. nine0003
The culture of dance also includes the boundaries of what is acceptable. A compliment from a well-mannered person is different from a statement about female sexuality by a gopnik. Usually, those who study at a dance school already have an idea of ​​what boundaries should not be crossed. A good dance from a technical point of view will never look vulgar or vulgar.
Dancers always have a choice about the boundaries of contact.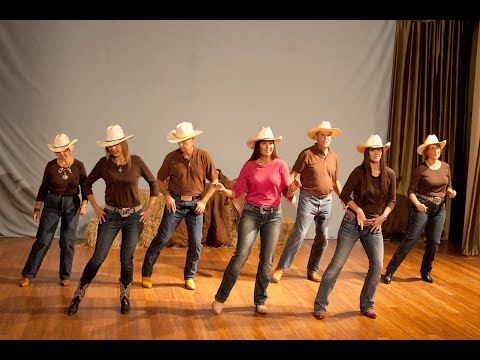 Most prefer to leave a good impression of themselves, as word spreads just as fast in the dance world. nine0003
Misconception 8: the best dancers are the bearers of culture
Even the very question of the origin of this or that dance can be paradoxical and ambiguous, especially when it comes to its development and performance.
For example, the Viennese waltz did not originate in Vienna, but in Germany. Salsa has its main roots in the USA, not in Cuba. The famous Greek folk dance sirtaki was invented for the film Zorba the Greek and appeared only in 1964.
The same can be attributed to the development of modern dance styles. Korea is known for its world-leading break dancers. People go to Turkey for Argentine tango, Spain is strong with excellent salsa and bachata dancers, in Egypt, Russians are considered the best belly-dance performers. nine0003
A good dance is based on quality training and diligence. Skin color, place of birth and age are secondary.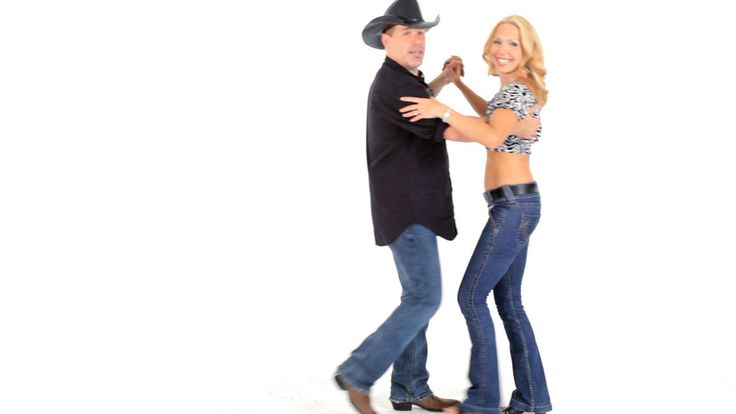 Exotic appearance, unfortunately, is often a reason to be more superficial about one's own professional development. This becomes the reason for the low level of teaching among the bearers of culture. I am sure that few readers of this post will be ready to conduct a master class in Russian folk dance outside of Russia.
The mastery of mastering and teaching a particular style does not depend on the dancer's homeland. And "they absorbed the dance with their mother's milk" is nothing more than a common misconception. nine0003
Misconception 9: You have to know a lot of moves to learn how to dance
Focusing on learning a lot of moves often detracts from the essence of dance. Of course, the sequence of figures is important. Especially at the start. Over time, the dancer should have an understanding of how movements can be generated independently. Accordingly, instead of memorizing millions of figures, you can understand how to create them.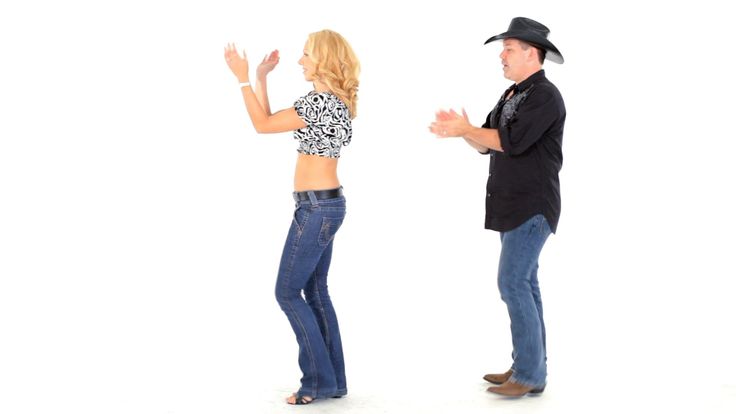 From every system of improvisation that a dancer can use as an instrument, dozens, hundreds or thousands of variations are derived. This frees the head from trying to reproduce the exact sequence and definitely adds freedom in the performance of the dance. nine0003
The huge theme of musicality can be attributed to the same question. Not every pre-conceived or learned sequence will fit specific music. The dance should give freedom, and not drive the dancer into the shell of the ropes.
Misconception 10: dancing is homosexual
The unusually high attention to the body and flair from stories about professional ballet led to the spread of this myth, among other things. Unfortunately, such an idea still exists in the minds of our fellow citizens. nine0003
The dance industry is now very broad and is represented by many dance styles. Some of them can even be called homophobic. Dances reflect the general attitude to the world and it is different depending on the life position and worldview of a person.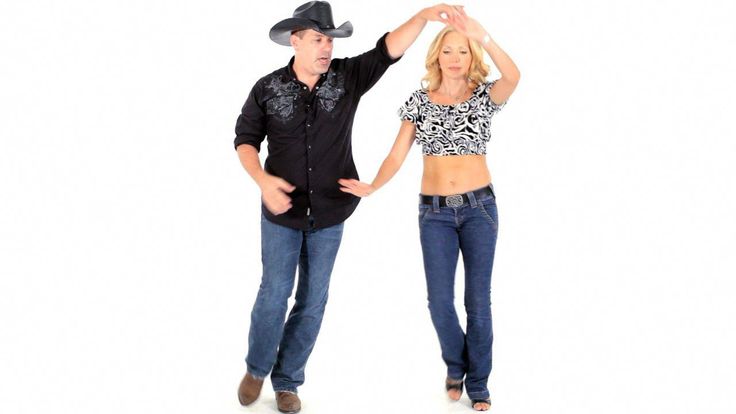 In many dances there is contact between the dancers. In Russia, dance contact between men has always been perceived very intensely. In most other countries it is different. An example of the fact that this tension is associated only with the dance theme and does not apply to other areas is, for example, wrestling. When practicing techniques, men are in much closer contact with each other. Sometimes lying on the floor and holding each other tightly. The historical roots of Greco-Roman wrestling are also ambiguous from a sexual point of view. But in our country, unlike dance, they are perceived as acceptable and brutal. nine0003
Dance, like the culture of speech, makes a modern person more successful and self-confident. The ability to control one's body, tune in to another person and the ability to be aesthetic in the plasticity of movement is valuable in the modern world. If we add here the pleasure of the process and the availability of dance as such, then the possibilities of this activity can hardly be overestimated.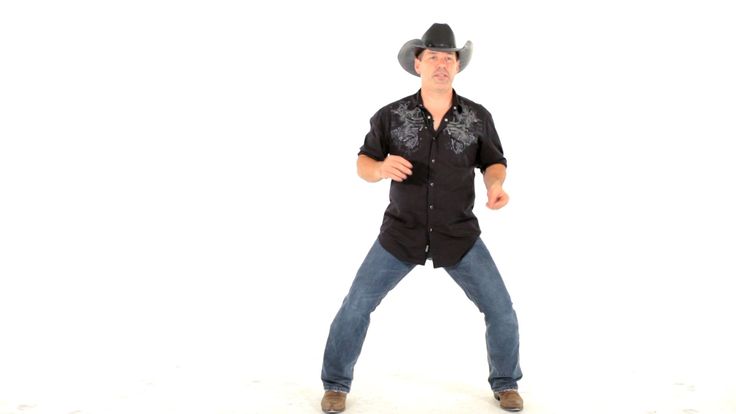 It's sad when interested people are stopped by prejudices and myths that have nothing to do with dancing. Freedom in body movements begins with freedom of thought and willingness to change. nine0003
I hope that this review will help to take a different look at the dance culture for those who still have doubts about whether to start dancing.
Share on social networks:
Modern dancing to modern music
How dancing can become addictive
The fear and magic of tango
Dangerous sexuality
How dancing on video differs from dancing in movies
The self-destruction of the pair dance community
The Salsa series as a mirror of the community
Destroying the myths about leading pair dance
Does dancing make us better?
12 life hacks to quickly learn how to dance
The seven deadly sins of teachers
Why we will never dance bachata like the Dominicans
Why tango?
Debate over musicality
Selection of dances according to alcohol preferences
Where to find inspiration for dancing?
Terrible tango nuevo
Distribution of roles in a salsa party
Argentinean tango through the eyes of a salsa dancer
Is there a predisposition to dancing?
Which is more effective: individual or group lessons?
Sexual overtones in partner dancing
How to learn to dance the waltz
Waltz! And now light vapors are already spinning, spinning, swiftly and smoothly sweeping one after another.
Start learning to dance, and become more slender, dexterous, fit. You will not touch the corners and jambs ... But does this happen to you sometimes? Confess! Your step will become light, springy, you will straighten your shoulders, learn to keep your head straight. nine0070 Be sure to learn to dance, and we will help you.
WE DANCE THE WALTZ
To learn how to dance the waltz, it is enough to know two movements: the right turn and the "path". The "track" is quite easy to learn, so the most important thing is the turn. We will start with him. A full turn of the waltz (360 degrees) consists of two parts and is performed for two measures. The musical size of the waltz (one measure) is 3/4. This means that the waltz rhythm is a continuous repetition of counting: one, two, three; one, two, three... Before starting to learn to dance in pairs, everyone must learn the waltz turn on their own. nine0003
FIRST HALF TURN
(Count: "one, two, three")
Become a face along the movement, or, as they say, along the line of dance.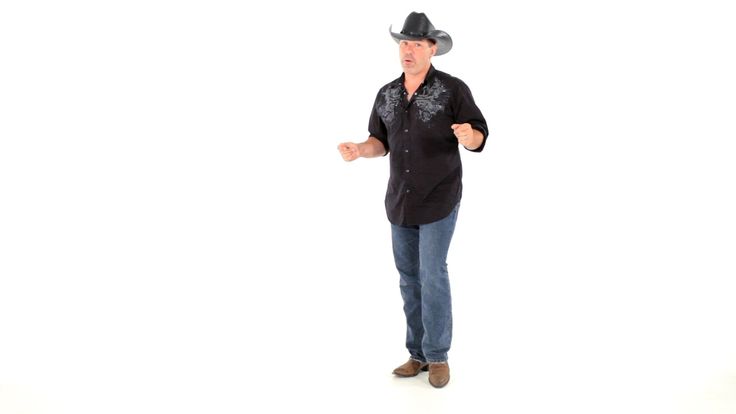 Put your feet in the third position, that is, the heel of the right foot is attached to the middle of the foot of the left and the socks are turned to the sides, as shown in the figure. This extended position of the legs is called eversion. In the waltz, the legs must be in an eversion position at all times.
So let's get started. Take a step forward with your right foot, starting to turn to the right (count: "one" - the first quarter), then step with your left foot, turn to the right even more, and now you are standing with your back along the dance line (count: "two" - the second quarter), pull the right leg to the left in the third position (count: "three" - the third quarter). This is the diagram of the first half of the turn. nine0070 Do it several times in a row, turning exactly 180 degrees each time. In order for this scheme to turn into a half-turn of the waltz, rise to the half-toes on the second step and lower at the end of the third step from the half-toes to the soles of both feet, ending the movement with a smooth, slightly noticeable squat.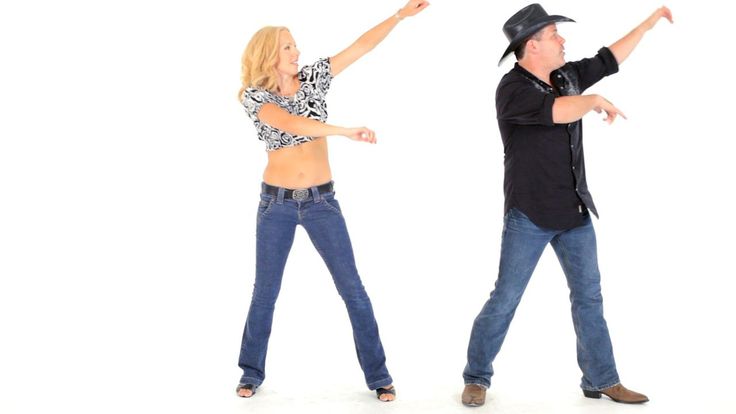 All steps should be light and gliding.
SECOND HALF TURN
(Count: "one, two, three")
You stand with your back along the line of dance. Legs in third position. Take a step with your left foot to the side (count: "one" - the first quarter), body weight on the left foot, there is no turn yet. Bring the right foot with the inside of the toe behind the heel of the left, that is, inverted (count: "two" - the second quarter), slowly turn on the half-toes of both legs to the right, so as to be facing the line of dance (count: "three" - the third quarter ). Check that the rotation should be swarmed 180 degrees. What we have now learned is the scheme of the second half of the turn. nine0070 Do this pattern again, but with the following conditions: the first step should go diagonally back and to the side (more to the side than back). At the same time, make sure that the left leg maintains an eversion position. On the second step, bringing the right foot with the toe behind the heel of the left, put it close (but not close, otherwise you will not be able to turn), so that the turn without additional prefixes ends in the third position.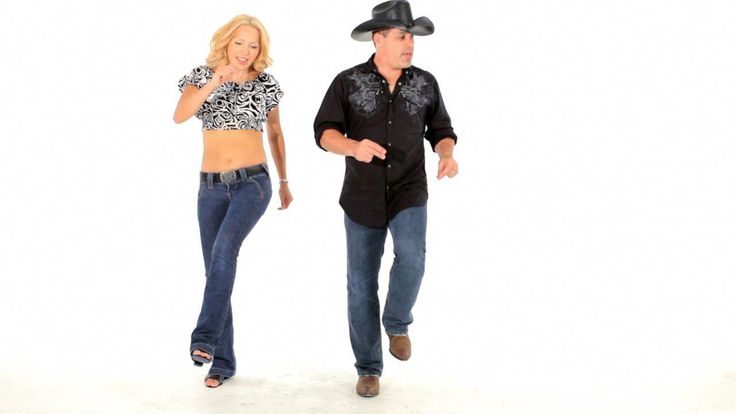 In the final form, the turn is performed as follows: after the "skid" it is necessary to turn very smoothly, without any effort of the body, on half-fingers. Body weight is greater on the left leg. On the count of "three", as in the first half of the turn, you should lower yourself from the half-toes and slightly noticeably, gently sit down. nine0003
HOW TO MAKE A FULL TURN!
Face in line of dance with feet in third position. Make the first half of the turn (1st measure - count: "one, two, three"). You ended up with your back in the line of dance. Continue turning to the right, doing the second half of the turn you just learned. So you have returned to the starting position (2nd measure - count: "one, two, three"). Now you can start all over again: the first half, the second, the first again, etc. Practice well. First, about thirty times, turn very slowly, counting, then faster, even faster. nine0003
IT IS EASY TO TURN BY ONE, IT IS HARDER TO TURN IN A PAIR
And this is true at first.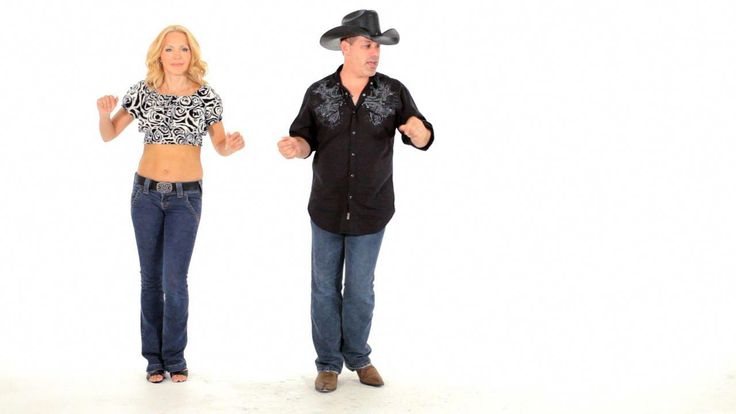 Because mistakes, insecurities of one are transferred to another, and you go astray.
Team up for a waltz. The girl should face in the line of dance, the boy - with his back. This means that the girl will start the waltz from the right foot forward (from the first half of the turn), the boy starts from the left foot to the side (from the second half of the turn). Then the girl dances the second half of the turn, the boy the first, and so on. All the time at the same time they perform different halves of the turn. nine0070 Do not immediately try to spin at a fast pace.
Pay particular attention to whether you put your foot in the first step of the second half of the turn and whether the first step from the right foot has shortened in the first half.
Remember that when circling in a waltz, you must always move forward along the line of dance. And for this, for each beat, you must turn exactly 180 degrees. The division of the waltz turn into two halves is purely arbitrary and should not affect the smooth and continuous character of the dance.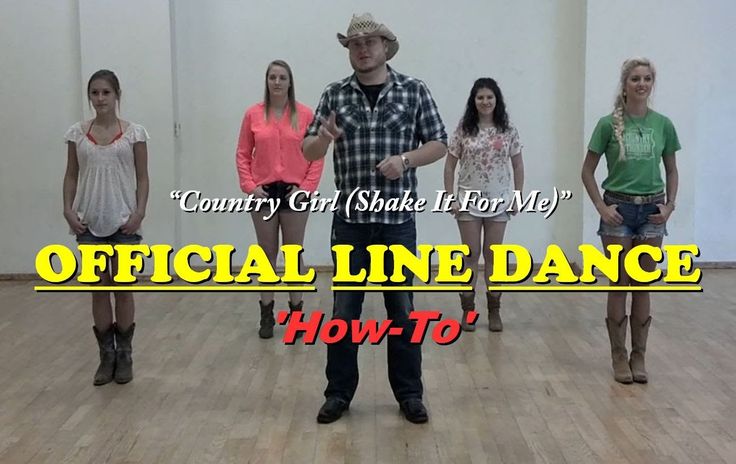 nine0003
WE GO TO THE WALTZ "TRACK", AND THIS MEANS THAT THE MOST DIFFICULT IS ALREADY BEHIND
You can't dance the waltz, just spinning in one direction. This is both tiring and makes the dance monotonous.
This is where the "track" is needed.
Stand one at a time, facing along the line of dance and march to the music of the waltz, taking one step for each count (each quarter). This is unusual, but not difficult if you carefully listen to the music.
Pass again, but now on half-toes. The knees are tucked up, but not tense. The steps are small. nine0070 Now, every third count, try to gently lower yourself from the half-toes of the forward leg to the entire foot. At the moment when you lower yourself from the toes, the other leg is simultaneously brought forward.
"Track" is played easily and smoothly. One "track" of the waltz takes three counts ("one, two, three" - one beat). Be careful not to take a big step on the first count. All steps of the "track" are the same size.