How much are dance shoes
Dance Shoes | Dancing Shoes
Leotards - Dancewear - Ballet - Jazz - Tap Shoes - Lyrical Dance Shoes - Unitards - Tights - Dance Accessories and Dance Clothes

  Search Our Site:

  DANCEWEAR

Leotards - Basic
 
Gymnastic Leotards & Unibikes
 
Fancy Back Leotards
 
Skirted Leotards
 
Unitards
 
Dance Pants
 
Dance Skirts/TuTu's
 
Dance Tops
 
Shorts & Briefs
 
Dance Tights
 
Plus Size Dancewear
 
Men's Dancewear
 
Liturgical Dancewear
  DANCE SHOES
 
Ballet Shoes
 
Tap Shoes
 
Jazz Shoes / Sneakers
 
Dance Sneakers
 
Character Shoes
 
Ballroom Shoes
 
Wedding Shoes
 
Men's Ballroom Shoes
 
Gym Shoes
 
Lyrical Sandals
  CLEARANCE & SPECIALS
 
$9. 99 CLEARANCE
 
MONTHLY SPECIALS

  DANCE ACCESSORIES

 
Dance Bags
 
Dance Hats & Gloves
 
Dance Pins
 
Dance Warm-Ups
 
Taps
 
Undergarments/Body Liners

  MISCELLANEOUS

 
Gift Certificates

  SIZE CHARTS

 
Body Wear Size Chart
 
Tight Size Chart 1
 
Tight Size Chart 2
 
Tight Size Chart 3
 
Shoe Conversion Size Chart
 
 
  WHOLESALE PURCHASING
  TESTIMONIALS
  RELATED LINKS
 
 
 

Online Payments

 
 
 
 
 
 
 

Dance Shoes your feet will love!  Whether a beginner or a professional, we offer dance shoes for all types of dance and for all ages.

  Our dance shoes also come with affordable price tags, giving your checkbook something to love as well.

Our styles of dance shoes that include Ballet Shoes, Tap Shoes, Jazz Shoes, Ballroom Shoes and more. We also carry Lyrical and Hermes Sandals for modern dance.

Each section includes dance shoes for children, ladies and men.

Click on a picture to see our many dance shoe styles in each section.

Ballet Shoes

Tap Shoes


Jazz Shoes / Sneakers

Character Shoes

Ballroom Shoes

Men's Ballroom Shoes

Gym Shoes

Lyrical Sandals

Taps

 
 
 

See Our
Dancewear Collection

 

Fit Instructions

Home | Contact Info | Fax/Mail Order Form | Dancewear | Dance Shoes
Monthly Specials | Plus Sizes | Warm-Ups | Dance Pins
Dance Accessories | Hats & Gloves | Dance Bags | Body Wear Size Chart
Tights Size Chart 1 | Tights Size Chart 2 | Tights Size Chart 3
Shoe Conversion Chart | Shipping Info | School Purchase Orders | Wholesale Purchasing
Refund-Exchange Info | Testimonials | Related Links

Site Map

© 1998-2017
AMB Web Design LLC
All rights reserved
ADORE DANCE SHOES
Store Address
5789 NW 7th Ave, #11, Miami FL 33127
Click for Map
Store Pickup
Shop Online and Pickup from our Store
Shop Online
Shop Online and We Will Deliver it to You
What's Your style
Shop from Our Categories
WOMEN
MEN
EXTRAS
Comes with an exclusive line of shoes for all dance types & styles.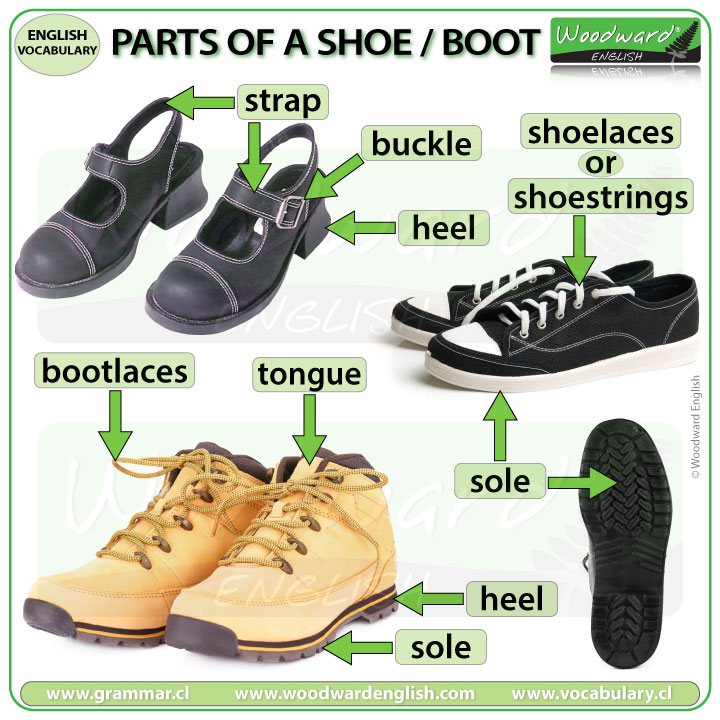 Whether for studio or street, Adore Dance Shoes brings imported, innovating and unique styles to serve dancers of all levels and uses.
Featured Products
Alemana - Satin Open Toe Lace Up Dance Shoe. (Suede Sole)
$149.00
2 colors available
Sold Out
Sold Out
CARESSA
$149.00
Sold Out
Sold Out
Sold Out
Jezabel
$169.00
Sold Out
Karla
$169.00
Sale
Giselle 4.
5"
$75.00 $130.00
2 colors available
Sold Out
Sold Out
DESNUDATE
$149.00
Sold Out
Cristalina crystal
$149.00
1 color available
Arielle - Mermaid look and mesh dance shoes (Street Sole)
$130.00
2 colors available
View all
Understanding great dance shoe design is at the heart of everything we do. It's these small touches that set us apart.
Checkout our Instafeed
Newsletter
Join to get special offers, free giveaways, and once-in-a-lifetime deals.

Miami storefront
5789 NW 7th Ave, Suite 11, Miami FL 33127
(Located inside Studio58 Community)
Parking and Entrance in Rear

Hours of Operation:
Monday thru Friday: 12pm - 6pm
Weekends and after hours by appointment
PHONE: 1-305-632-4178
EMAIL: [email protected]

Directions
Kibanov
Kibanov
Chain of stores
"SCENA"
Everything for dancing
The history of the trademark "Kibanov" began in 1995, when a dance fan Andrei Kibanov organized a workshop "Ballet shoes from Kibanov". Based on the traditions and craftsmanship of the workshops of the Perm Opera and Ballet Theatre, carefully preserving the classic technologies for making dance shoes and at the same time developing and improving them. Andrei Kibanov managed to grow from a small craftsman into a manufacturer in a relatively short time.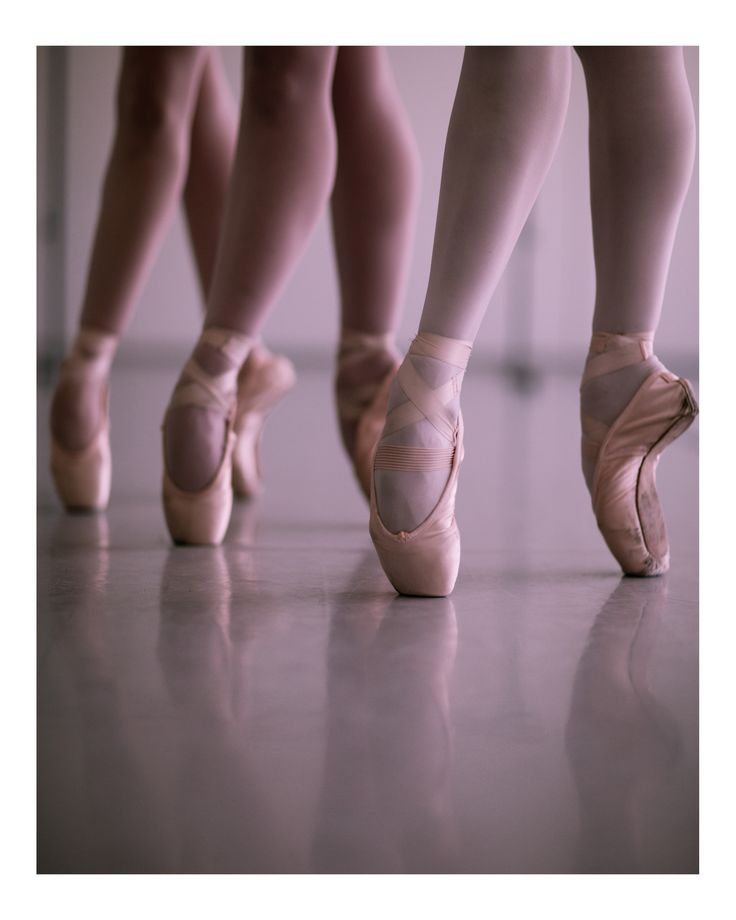 nine0003
The Kibanov factory produces a wide range of footwear for performers of various genres: classical dance, folk-character, jazz, tap and flamenco, ballroom dance, circus performances and shows. Shoes "Ot Kibanova" are of high quality, comfortable, made only from natural materials that allow the feet to breathe - the main instrument of all dancers, and, what is very important, is affordable.
Each dancer needs not only to convey the action beautifully, but also to correctly build the position of the body, arms and legs. The correct work of the body, arms, head depends, to a greater extent, on the efforts, efforts, physical capabilities of the actor, but the correct setting of the foot is possible only in high-quality professional dance shoes. It should be noted that special shoes are needed not only for performances, but also for training. nine0003
Leading customers:
State Opera and Ballet Theater "Astana Opera"
Municipal ballet theater "The Nutcracker", Yekaterinburg
Yekaterinburg State Academic Opera and Ballet Theater
State Opera and Ballet Theater of Udmurtia Izhevsk city
Mari State Opera and Ballet Theatre.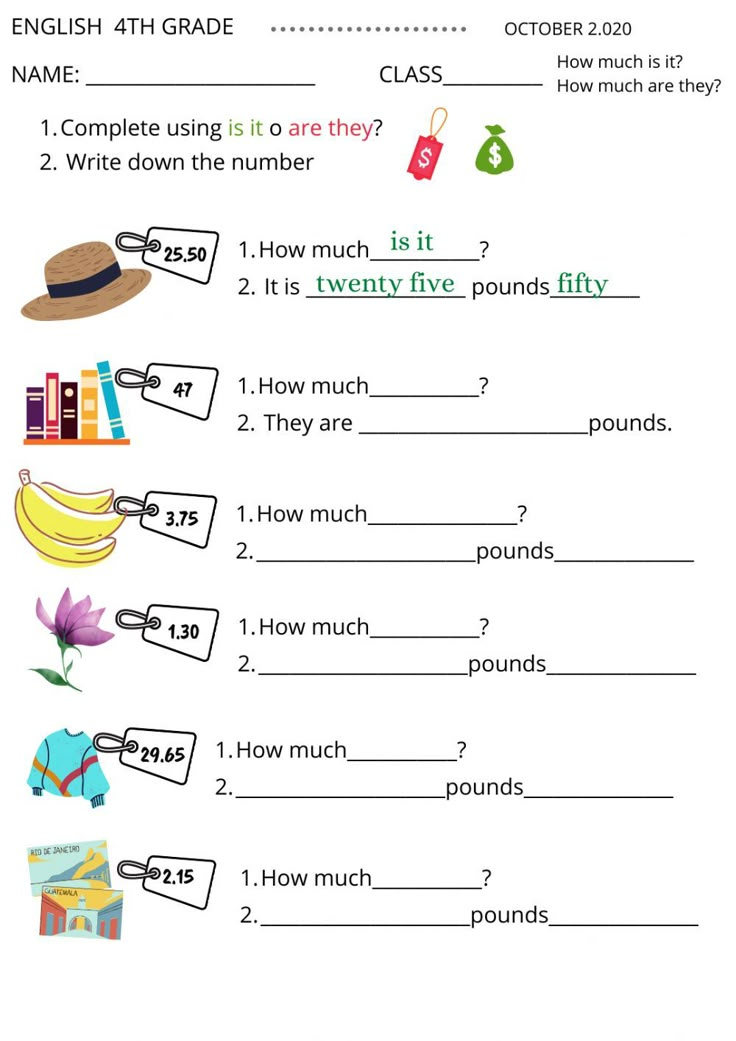 Erika Sapaeva nine0017 "Premier" them. L. G. Gatova, Krasnodar
Evgeny Panfilov Ballet Theater, Perm
Perm Opera and Ballet Theatre. P.I. Tchaikovsky
Perm Youth Theater
Perm State Choreographic School
Samara Academic Opera and Ballet Theater
Boris Eifman Dance Academy nine0017 Ballet Theatre. L. Jacobson
Boris Eifman Ballet Theater
Buryat State Academic Theater of Opera and Ballet named after Lenin n. a. USSR G. Ts. Tsydynzhapova
Boarding College Center for the Arts for Gifted Children of the North, Khanty-Mansiysk
Chelyabinsk State Academic Opera and Ballet Theatre. M.I. Glinka"
To not only dancers contact us, our company fulfills orders for stage shoes for drama theaters, puppet theaters, youth theaters, we also make quite complex, specific shoes for the circus.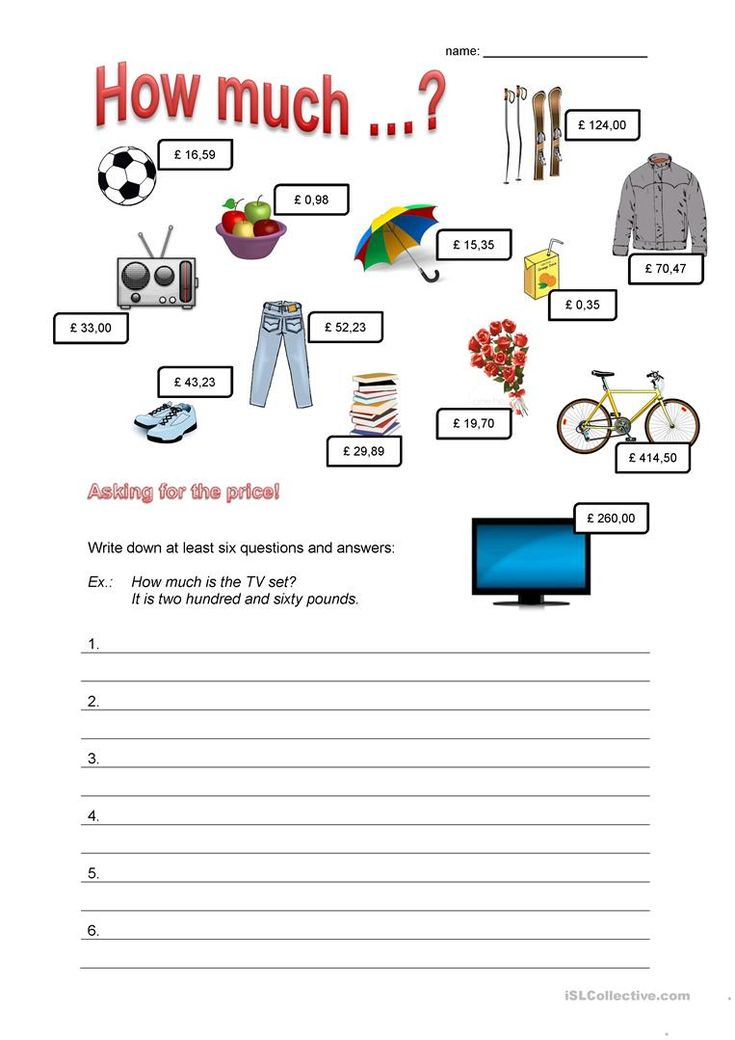 nine0003
We take orders for the production of scenery, props, we sew costumes for ballet performances and folk dance groups.
Accessories
how to choose dance shoes
A few tips to help make your choice easier:
shoes should be made of natural materials - leather, suede, nubuck, satin, etc.
a pair of shoes should match the size of the foot - the leg should not "dangle", but also not be very constrained
it's good if the shoe has a clasp in the toe area that allows you to adjust the fullness and a strap that surrounds the leg for a good fit of the foot
the heel should be as comfortable as possible (for example, beginner dancers choose shoes with a small heel)
The Kibanov Theater Factory has been dressing and shoes dancers of classical and modern dance for many years, in our shoes the artists have reached the highest peaks of dance art.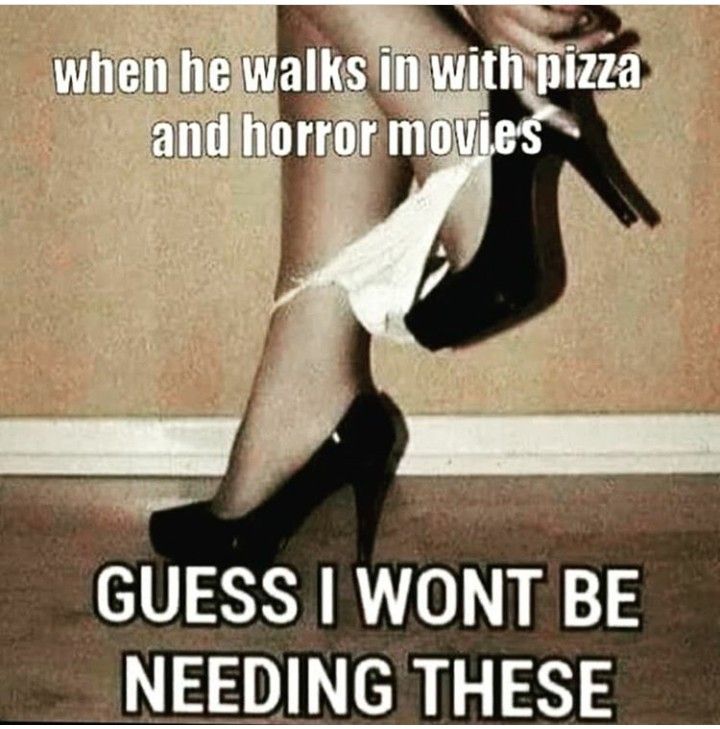 nine0003
Store addresses
Perm

Perm, st. Sovetskaya, 22
Mon-Fri: 10-19 Sat: 11-18 Sun: 11-16
tel. +7(342) 212-83-41
We are on VKontakte: https://vk.com/scena.perm nine0003

St. Petersburg

ST. PETERSBURG, st. Krylova, 2
Mon-Fri: 11-21 Sat-Sun: 11-18
tel. +7(911) 971-63-44
We are on VKontakte: https://vk. com/vse.dlia.tanca nine0003

Yekaterinburg city

Yekaterinburg, st. Mamin-Sibiryaka, 102
Mon-Fri: 10-20 Sat: 11-18 Sun: 11-16
tel. +7(343) 355-23-08
We are on VKontakte: https://vk.com/scenaekat nine0003

Kazan

Kazan, st. Karl Marx, 48
Mon-Fri: 10-20 Sat-Sun: 11-18
tel. +7(987) 406-38-19
We are on VKontakte: https://vk. com/vach.tanec nine0003

Chelyabinsk

Chelyabinsk, Lenin Ave., 77
Mon-Fri: 10-20 Sat-Sun: 11-18
tel. +7(351) 265-44-73
We are on VKontakte: https://vk.com/scena.cheliabinsk nine0003

Yoshkar-Ola

Yoshkar-Ola, st. Komsomolskaya, 130
Mon-Fri: 10-19 Sat: 11-18 Sun: 11-17
tel. +7(987) 704-97-27
We are on VKontakte: https://vk.com/scenajoshkarola nine0003

Krasnodar city

Krasnodar, st. Lenina, d. 54
Mon-Fri: 10-20 Sat-Sun: 11-18
tel. +7(918) 019-18-42
We are on VKontakte: https://vk.com/scenakrasnodar nine0003
Dance shoes: how to choose comfortable dancing shoes
Contents
If a bad dancer gets in the way of his feet, then a good dancer needs uncomfortable shoes. Properly selected wardrobe for classes is an integral part of safety.
Shoes, ballet flats and even Czechs are designed specifically to protect the performer's legs and provide him with complete freedom of movement at the same time. Therefore, before starting classes, it is worth learning how to choose dance shoes. nine0003
Special shoes
Normal shoes are generally not forbidden for amateurs, however, wearing non-special shoes, you will quickly feel that shoes prevent you from performing many movements at full strength. The sole does not bend and does not slip, the heel flies off, and the fastener digs into the foot. If you're serious about dancing, consider purchasing a pair of dance shoes. And when choosing, consider the following:
Flexibility is a valuable quality of dance shoes. You can check it by bending the toe of the model. A hard pair will severely restrict movement. This is true for ballroom and Caribbean dances. nine0047
High heels are very impressive, but these shoes are best left for going out and for performances, and it is better to start training without a heel.
Special dance shoes always stretch, so you don't need to buy shoes with a "reserve", they will start to fall off in a week. If a pair of a size smaller is comfortable, you can buy it.
Trying on should not feel uncomfortable: rubbing, pressure or tingling will only get worse during class.
The width of the ankle strap must be at least eight millimeters, otherwise the strap will dig into the leg.
Open toe or heel - comfortable, beautiful, but unsafe. For the very beginning of classes, you can choose a closed model. However, an open toe will be needed with increasing experience, for example in Argentine tango (free toes give more contact with the floor).
The black color for shoes is universal, while the flesh color visually lengthens the legs. Keep this in mind if you plan to compete. nine0047
Sign up for a trial lesson
Shoes and dance directions
Different types of dance are suitable for their own, special shoes, because standing at the bar in high heeled shoes is as uncomfortable as performing a waltz in pointe shoes.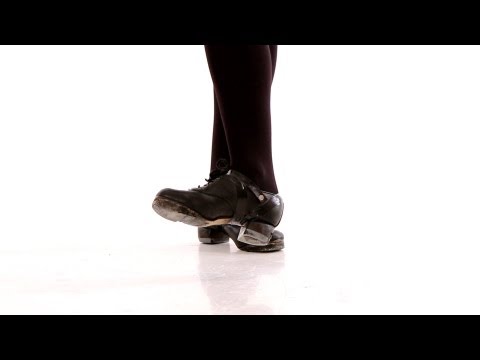 Therefore, in the question of how to choose the right shoes for dancing, it is worth starting from the style of dance. Your teacher can advise you. But you will still need a shift, so for the first lesson, take stable and comfortable shoes / ballet flats, with soles that do not leave marks on the floor. Desirable - a slight slip, when the sole does not stick to the floor (made of rubber and leather - choose leather). nine0003
Classical choreography
Real ballet is performed en pointe, but classical choreography classes for amateurs are held in flexible shoes or so-called ballet flats. They freely pass air and do not constrain the movements of the dancer. The traditional colors of such shoes are classic white, flesh and black.
Shoes for ballroom dancing
Shoes for Europeans - with a steel shaft, suede or leather upper and a special strap for additional fixation. Women's heel - from 5 to 8 centimeters, always with a heel cap. Shoes for Latin American dances - with the same heel for women's shoes and about 5 centimeters for men's.