How to prepare for dance team tryouts
Top 10 Tips to Make Your Dream Dance Team
Top 10 tips you want to consider while seeking a position on your dream dance squad.
Competitive Dance and a Dance Squad
Dancing is a highly competitive activity. There are various kinds of teams such as Youth/association, middle school, high school, collegiate, all-star, and professional teams. The competition is at local, regional, state, national, and international levels.
Competing dance teams are judged on criteria sic as form, team unison, precision, movements such as jumps, leaps, turns, choreography, enthusiasm, and, the use and visual appeal of props such as pom poms.
In a routine, a squad or team will incorporate a specific dance style (i.e., hip-hop, jazz, or lyrical), technical work (leaps, turns, kicks, splits, jumps), and, depending on the routine, pom-poms, and cheers.
Dance teams are also popular in performance dance, especially at sporting events, most commonly performing during the pre-game and halftime periods (and, in some cases, on the sidelines) of football and basketball games.
A Dance Tryout
Given the immense popularity of dance teams, getting into a favorite dance squad is not an easy task. Every girl in their freshman year wants to be one of the girls in a sparkly top dancing on the sidelines on every Football Friday night throughout the fall. To achieve this dream, a dancer requires dedication, commitment, skills, talent and more.
Anyone interested in being part of a dance squad, both in high school and college is required to attend a tryout. Tryouts are usually held in spring or early summer, so the teams are ready before most sports begin.
There are several aspects to a dance team tryout with the first thing being to know the basic dance techniques that will be used during the season. These techniques usually comprise of toe touches, fouetté turn combinations, kicks, and switch leaps.
One of the critical expectations included in a dance team tryout is that a dancer can quickly master multiple short routines in different styles.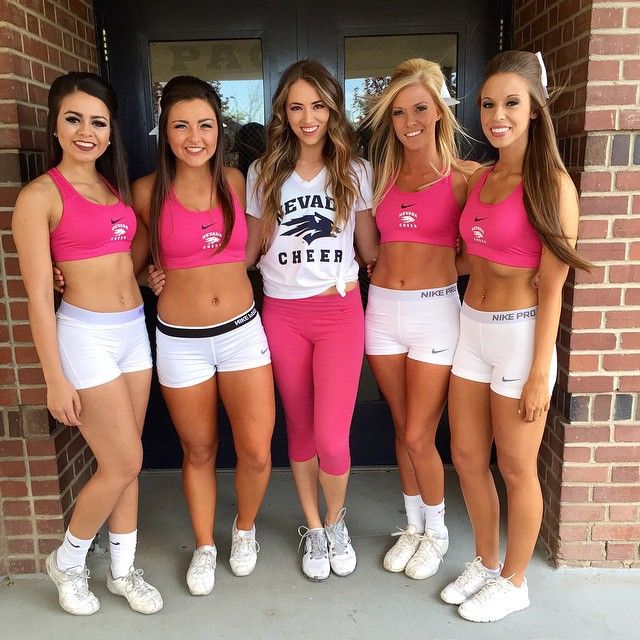 You must know specific styles or forms of dance for certain team tryouts. For example, NDA teams compete with routines that incorporate jazz, hip-hop, and poms styles, so in an audition, you will learn a routine in each of these types of dance and then perform them shortly after that in front of the panel of judges.
Tips to conquer Dance Team Tryouts
You have been following a particular dance team for years and have all their performances imprinted in your mind. You even know your favorite dancers by name and signature moves from pieces they've choreographed. Your life mission is to be on the stage with rehearsing, hanging out, training with them. Whichever dream dance team it is – you can be a part of it.
Whether you're trying out for a high school team, or one at the college or professional level, use these tips and tricks to navigate through every step of what can be an emotionally and physically demanding experience.
1. Think About Why You Want to Join a Specific Dance Team
Is it because you look up to certain choreographers and directors? Because you want to grow in that team's style? Because your mission as a dancer aligns with the team? A clear and compelling reason will help you keep your focus on your goal, especially when you run into obstacles or experience hardships during the journey.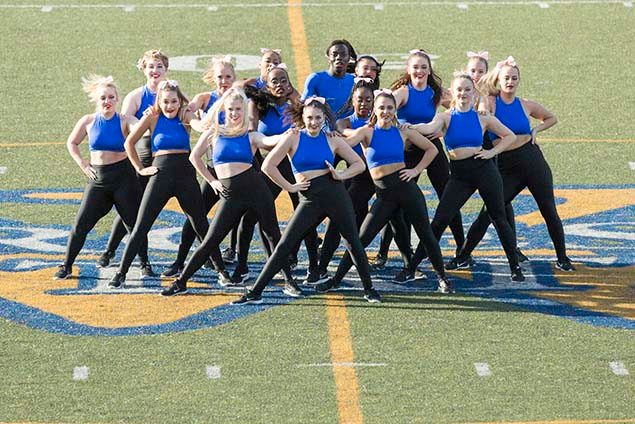 You will be interviewed, and knowing answers to why you want to audition for a particular team will make a difference. Considering you will be playing the role of an ambassador when you attend charity events or local events, you need to remember your real purpose for being part of a team, so it shines through in front of fans.
2. Train as if You're Already on the Dream Dance Team
A dance team spends a lot of time together, what with the weeks and months and years of rehearsing and performing and travel. Teams are families and little communities. For a newcomer to belong to a team and be welcomed, they have to vibe with the team, as a dancer and just as important as a person.
To achieve this, you need to belong to that community and one way you can do that are by taking classes from/with members of the team, especially the directors. You will start to get familiar with their style, teaching methods, and personalities. You will also get to know the other members of the team who are taking those classes.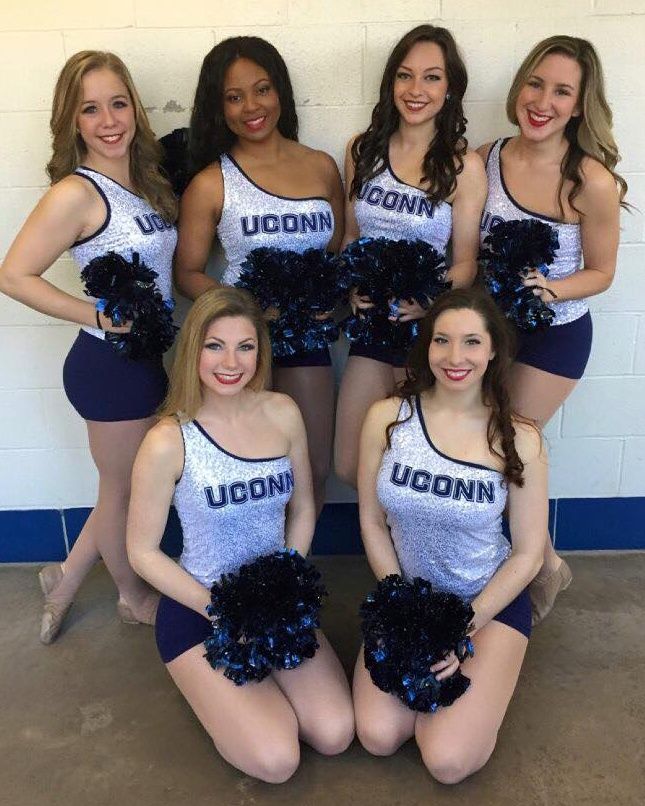 Use the lessons to not just learn about the choreographer or director's style by observing them; even analyze how they move, how they take instruction, and how they interpret the music.
Being familiar with the style that is expected will give you confidence, and even if you mess up during auditions, the team and directors will have already seen you train and dance outside of that!
3. Form Relationships with the Team Members
If part of the reason why you want to join a dream team is the culture and kind of people on it, then you need to understand if in the long term it will resonate with you. Each team has its own culture, a brand, personality, and history that were shaped by its members since the team's beginnings. Do you vibe with it? Remember – the team has to be a good fit for you, too, as much as you are for it. So get to know the team members and you will get a sense of if it's the place for you. And if you can get along with most of the people on the team, you're good.
4. Get Details
And by that, I don't mean the audition dates. Dig around to find out about any team skill requirement; specific techniques in dance forms that you will need to know, like splits or double pirouettes. Checking on other important details such as participation fees, weight limits, and what the day's event schedule looks can help you feel prepared and in control. Getting the lay of the land before the big day arrives will not only help you prepare better, but you'll feel calmer and focused as a result.
Find out if there are a 'pre-audition workshops' before the actual audition too and ensure you go to those!
Ask around to see what the audition process will be like, how many cuts they will have if there will be callbacks if it is an all-day event or will take a few hours. Be prepared accordingly and bring a change of clothes, water, snacks, and of course the right mental makeup.
5. Take Classes from a Professional Studio
When you are preparing for being part of a top-notch dance team, your dance skills will be the most critical consideration.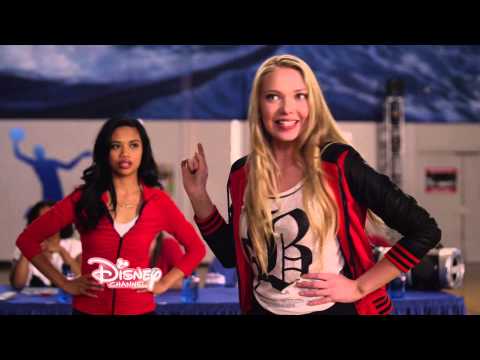 Hone them to a razor sharp edge by taking professional dance lessons ahead of time. A strong background in dance will also give you an advantage over other dancers who have little or no formal training.
Before signing up to dance classes, research to identify what style of dance will best help you in your tryouts. Ballet helps with balance and poise while Jazz can help boost your precision and technique. A hip-hop class will help you take your style up a notch. 
6. Improve Your Technique
So you have always danced and felt prepared to take on the toughest audition? Don't let it lead to complacency. Becoming a collegiate dancer means you still have room to improve as the expectations you must meet have been drastically raised. Practice your turns, practice your jumps, practice your leaps, and especially practice unique skills that could set you apart- such as wearing your hair and makeup and interview skills. 
Sign up for classes that can give you the practice you need and help you perfect required skills.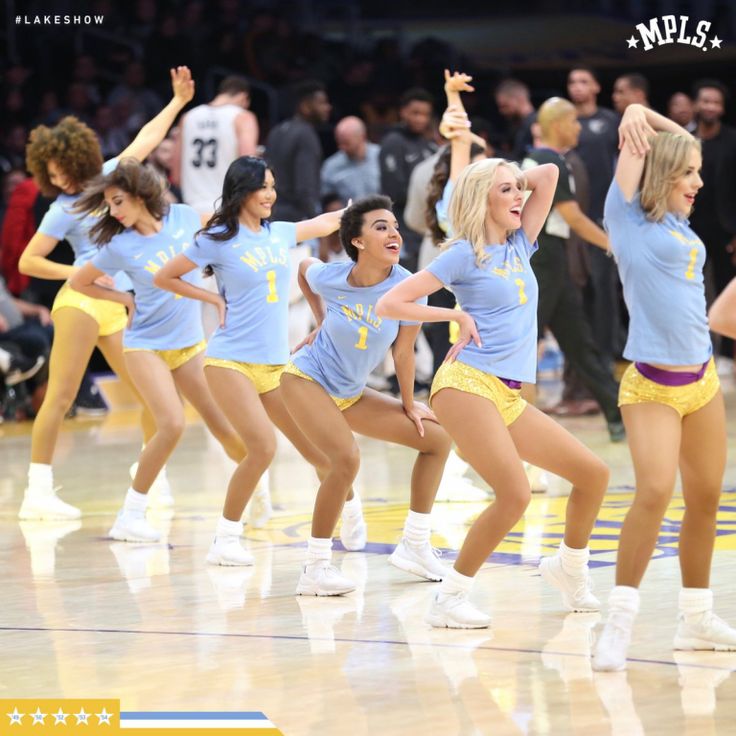 The coaches can share their own stories, and you can certainly benefit from the tips and advice from those who have been around. 
7. Get in Your Best Shape Ever
Supplementing your dance classes at a professional studio with a workout plan at least a few weeks before your tryout will up your endurance and flexibility significantly. A good workout plan should include a combination of cardiovascular exercises balanced with stretching or yoga.
If you do make the team, you will have to most likely participate in a training camp with the rest of the team, so it's best to be prepared in advance. Doing a split requires daily stretching; you will also need a lot of strength and stamina to be a dance team member. Work on building muscles in your back and stomach, and condition yourself by raising your heart rate each day by exercising. 
8. Be Teachable
When auditioning for college programs, judges are looking for more than proper technique and knowledge of dance forms.
Having a teachable personality means staying loose, staying engaged, laughing at your mistakes, and holding your head up high. And don't rest unless you get answers to your questions.
Your determination will not go unnoticed. Auditors want to know you are not smug about your achievements till date and are looking for those who they want to hang out with for the next four years, people who are open to learning, growing, and improving! 
9. Remember That Performance Scores Points
College Programs are looking for people who are good at two of the three triple threats (dancing, singing, and acting) but the golden ticket that will get your acceptance letter has to be your potential in the third realm. The judges are observing your willingness to go for it, and enjoying your performance the joy on your face, so, SMILE!
Personality is a big part of an art form like dancing, so make sure yours shines through; hold your head up at all times and keep a pleasant look on your face and show them how excited you are to be auditioning for a spot on the team.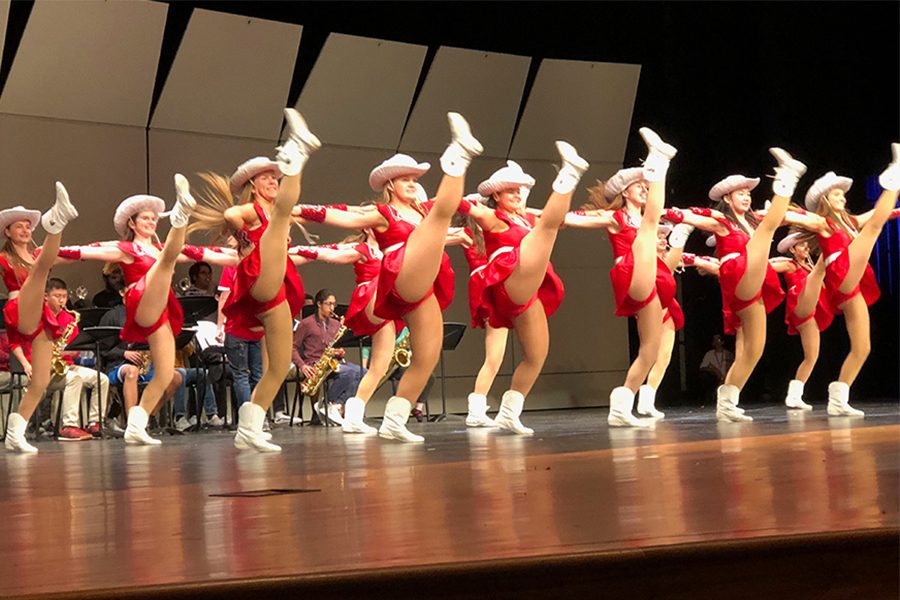 It is also essential that you speak well and are personable.  
10. Dress Appropriately
In the collegiate world, expect to appear on television and real close-ups. Thousands of fans see your shining face on the field or court, and thousands more will also be watching behind a television screen. With this being said, it is vital that you look your best at a collegiate tryout.  
Most dance teams have dress code requirements for tryouts. If the team doesn't tell you what to wear for tryouts, wear black stretch pants and a bright tank top or even a fabulous leotard. Brings two pairs of shoes, as there may be two rounds, one focusing on jazz (carry jazz booties) and the other for hip hop (use non-marking dance sneakers) 
Booty shorts and a crop top with nude fishnet leggings works excellent. Some bling on the top like diamante or sequins helps you shine, and of course, colors of the team you are trying to make will be a huge plus!
Keep Perspective
While your whole mission in high school and college may be to make that coveted position on the school, college, all-star or State dance team, going for a dance tryout is more than that.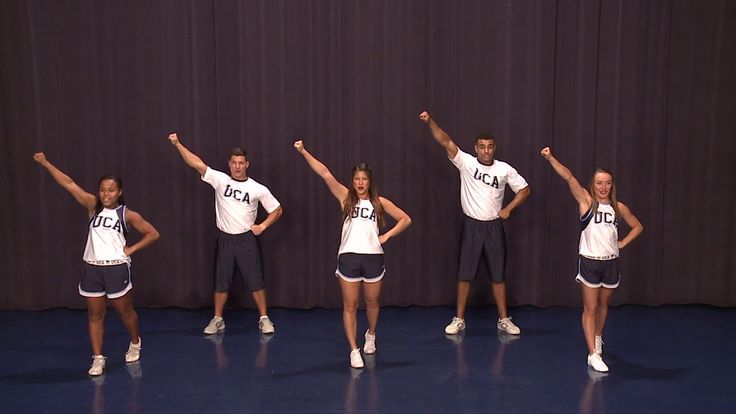 Auditions have an element of unpredictability, and there are as many stories of disappointed freshmen as there are of successful ones. Just know that the life lessons you will learn in the process of preparing for and giving a dance tryout are as precious as wearing the colors of the team.  
All the very best in making it to your Dream Team! 
13 Things to Prepare for Dance Auditions — The Sideline Secrets
It took me 5 years of perfecting my craft before I made the NBA dance team of my dreams. But let me tell you guys – taking the long road makes it SO much sweeter!
Most dancers audition multiple times before they become NBA dancers or NFL cheerleaders - the reason being is that it takes a lot of mastered skill, hard work, passion, determination, and preparation to make it to the top – just like any other professional sport.
The year I made the team I did one thing different – I told myself I had to truly change something & I prepared full out for months in advance.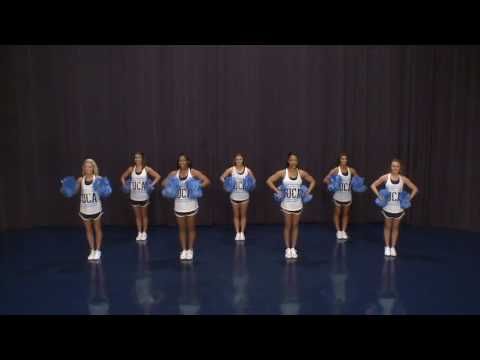 This doesn't mean just attending workshops or getting your audition outfit a little earlier this year.. I mean preparing and putting everything into every realm of the audition process. I know it sounds like a lot, but it is just a few months of your life that will be well worth it when you get to understand what it feels like to dance for the team of your dreams. Everything happens for a reason but my biggest regret in my pro journey is not putting in the time to truly prepare for auditions like I did the year I made it. It is a night and day difference not only in your true abilities but your confidence.
Even if you don't make it after following these steps, you will not only have improved yourself tremendously, but you will get accurate feedback that truly focuses in on what you need to better improve on. Leaving an impactful first impression and giving your best, even if it is not quite there for the season yet.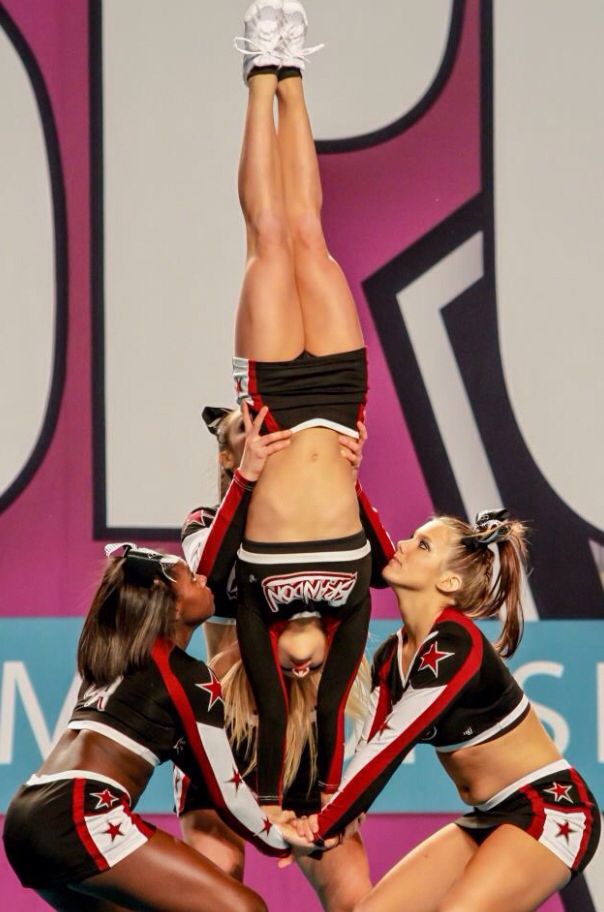 Remember - great things take time and it will just be that much sweeter!
Overall: You have to get a plan, get critical and drive in on your personal strengths and weaknesses, and hold yourself fully accountable towards your goal. At the end of the day, no one is going to help you get on the team like you will. You have to have your own back, perfect your own weaknesses, and be your own accountability.
Once you truly understand your strengths and weaknesses, you have to just START.
I am going to take you through everything I focused in on while prepping for auditions and how I went about the months before the big day. If you put in the time to invest in the categories below, I promise it will help guide you in the direction of your dreams (just like it did for me!)
Of course, this can only take you so far, you have to be your own hype girl and push yourself to follow through with everything you write down!
Make a plan
Create a time frame for yourself
Personally - I spent about 4 months prepping for auditions.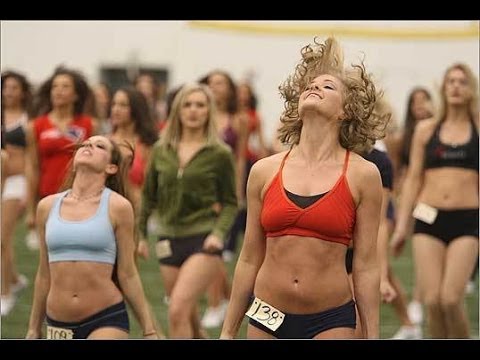 I think this is a great time to start your audition prep, but you know yourself best so adjust accordingly! This is going to depend on where you feel you are lacking and your previous dance background of course, so just be honest with yourself when planning how much preparation you will need.
Buy a planner
If you don't have a planner, go purchase one because it will be your visual roadmap for everything you need to prep for as we go along!
I picked up a brand new one since I knew I would be spending a lot of time in it and had a lot to write down specifically with my prep. I would suggest a larger sized planner so that you have more room on the full calendar pages (that is the section I use.) I really like Blue Sky planners and 8.5x11is great for the full calendar views! Trust me, you want an 8.5x11!
Write down everything you know about the auditions:
2019 Audition Prep
I started with a checklist and then transferred it over to my planner afterwards (dance classes, fitness classes, when I wanted to have my audition outfit by, when I needed my solo by to have enough time to have it down, what days were designated to practicing my solo, and more!)
Doing this truly does make you feel empowered, organized, prepared, and more confident.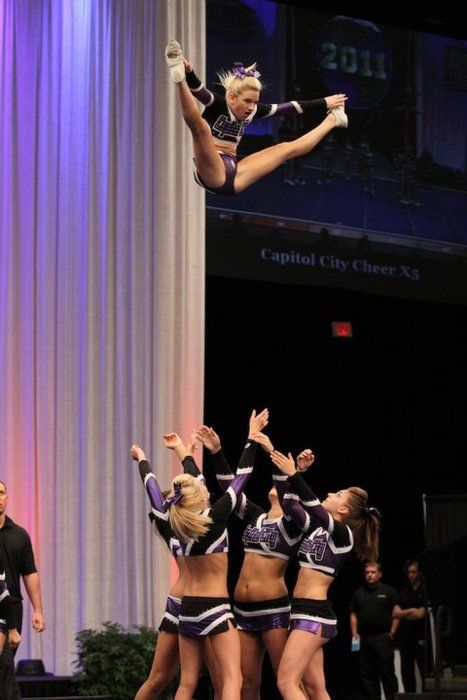 It holds you accountable and helps with time management on your preparation.
2. Feedback
Feedback is where you need to start. Not only from the coaches, judging panel, and instructors that have seen you or worked with you previously – but also yourself.
From coaches, judges, instructors, dance friends
Take their advice because they are the ones that know you and know what may be holding you back from making the team. Listen to what they have to say and use it to better yourself for the upcoming audition.
 From yourself
Sometimes you may not get feedback or even hear back from the coach, and that's okay. No one is going to get you on the team like you, so you have to learn how to teach and train yourself.
Keep training no matter what that looks like, and record yourself. I can't tell you how many times I have thought I was doing a move perfectly, had the perfect style, or thought I had a decent audition – but then I watch footage and notice things weren't looking as good as I had thought. You HAVE to be your own worst critic and continuously find ways to improve yourself! (of course while also finding things you love!)
Take a dance you have learned, record yourself, and find things you want to improve on. This goes for everything – technique, style, choreography pick-up, interviewing, game day knowledge, everything!
3. Mentality
This is essentially the glue to the whole puzzle. You could have prepped for months but if you walk in with a negative mentality or an unconfident demeanor, nothing really matters.
Being a professional dancer, you are part of the entertainment and performance industry which means you have to have thick skin and prepare to hear "no". Don't take it personally because it really isn't personal at all. Prepare for that and find ways to take the pressure off of yourself.
Find what makes you confident/self-doubting at auditions
1) What are you confident about in your dancing and what makes you proud when it comes to the dancer you are?
Are you great at interviewing?

Are you an amazing technical dancer?

Are you strong and energetic to watch?
Take those strengths and run with them during the audition! Not only are they something that you should accentuate at auditions but talk yourself up about it!
2) What makes you feel self-doubting when it comes to the requirements for auditions?
Do you struggle with technique?

Do you need to work on flexibility?

Do you struggle with hip-hop?

Are you insecure about your body?
Whatever this is - it is the number one thing that you have to conquer.
If you walk in knowing you struggle with something without having worked on it - you will be in your head. Put the work into whatever it is that makes you feel insecure and stick with it. Consistency is key.
I was always dancing and improving my style, but technique was my downfall. I found in auditions I would feel confident until we went across the floor and I could just feel my confidence melt off of me. After half an hour of having to face that weakness I always put to the side, I never felt my mental go back to where I was before the across the floor.

I also got extremely nervous during interviews because I had this fear of the unknown – will I say something wrong or will they ask me a question I don't know.
 Guess how I fixed all of this? PREPARATION.
I can't even tell you the difference this made from my past auditions to the year I made the team. Those things that normally melted off my confidence made me feel empowered – I almost couldn't wait to showcase the things that I had previously struggled with just so that I could show off the work I put in!
Make a plan B
Of course we all go to auditions hoping that this is our year but the honest truth is you just never know!
Making a plan b for right after auditions will help take off the pressure of feeling like this is the end all be all.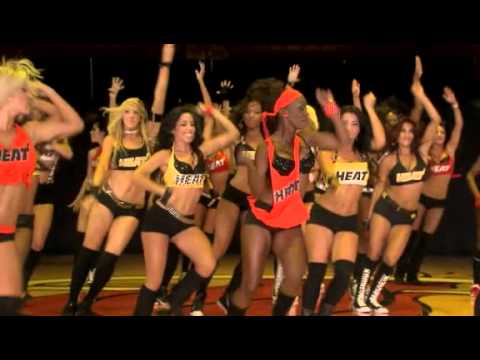 It will allow you to have more fun with the audition and be less in your head. Find something that lights you up and have it ready to go right after the audition (if you don't make it of course!)
I didn't tell anyone that I was auditioning and I told myself that if I didn't make it that year I was going to travel for a bit. With my dance schedule I hadn't been able to travel and I told myself if I didn't make it that next day I was booking a trip to Europe! I love traveling so I found something that I could look forward to, even if I didn't make the team. I almost felt a sense of relief - "if I don't make it, no worries, I get to travel the world!"
4. Take class
No matter your level of technique or style execution, it is always important to get into dance classes. Not only will this help with technical skills but will also improve your confidence and overall dance ability.
Wondering what classes to get into? BALLET, BALLET, BALLET. It is the fundamental of everything and you just can't go wrong taking ballet classes.
If you are not a technical dancer, get into class – even if it is just once a week. (technique is always a requirement!)
Make connections and find mentorship
Do your research and find out if any of the coaches or those with a presence at auditions have classes or privates that they offer. This is a great way to not only improve yourself, but an opportunity to hold yourself accountable while showing the hard work you are putting in to better yourself for the team.
5. Get on a stretching routine
As dancers we need to be flexible, especially at the professional level. Flexibility not only shows in itself, but in your style and technique. Even if you make a quick ten minute stretching routine once every other day it will make a huge difference, especially over a few months time.
6. Get on a fitness schedule
The audition process, as well as the season, requires high stamina and endurance so being in your personal best shape is also representing the fact that you are prepared for what is expected if you make the team.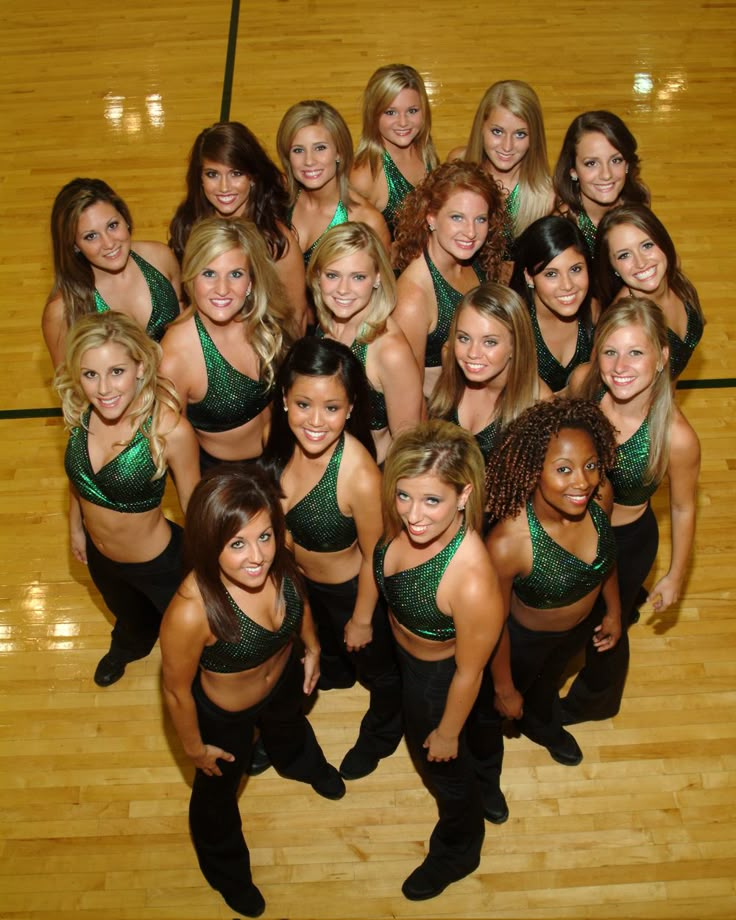 (especially an NBA season with 42 home games plus practices.)
*Sometimes it can be tough to get in the mindset of working out consistently. You have to envision the moment you walk into auditions and how good you will feel knowing you have worked hard to have the physique that makes you most confident. You definitely don't always get an end goal when it comes to fitness, so use auditions as a way to motivate you and hold yourself accountable.
This can mean you are working out 3 days a week, you decide to join fitness classes, or maybe you like to cycle! There are so many options, so find what works best for you and what you will enjoy sticking with!
I was teaching cycling classes twice a week, attending studio classes twice a week, and stretching/running technique in my spare time. Find things that motivate you and push you to lead an active lifestyle. All of the sudden youll be loking in the mirror like, "When did this happen?!"
7. Clean eating
This goes hand and hand with getting on a fitness schedule.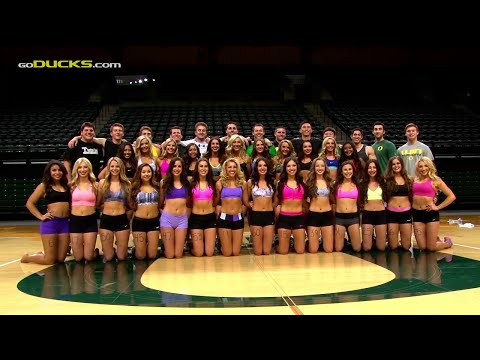 I am the first to say that even if I am constantly working out, nothing gets me in better shape and having more energy than eating clean. Of course, everyone's body is different so you have to find what foods work best for you!
Personally, I cut out: breads, dairy, products over 4g of sugar, and limit alcohol intake (even though I love my margaritas). This does not mean cut out carbs – just take in the healthy ones (brown rice, potatoes).
You truly can't function as a professional dancer without carbs. So make sure you are keeping your diet healthy! We are athletes after all.
8. Study the team and sport
Becoming a professional dancer means you are an ambassador and employee of that sports team. It is important to understand the sport and your organization, even if it's just the fundamentals. There are some teams that require tests related to the sport and team during their audition process, so be knowledgeable on what they're expecting of you!
Make a study guide
Whether the team requires a written test or not - put time into truly understanding the team and the sport.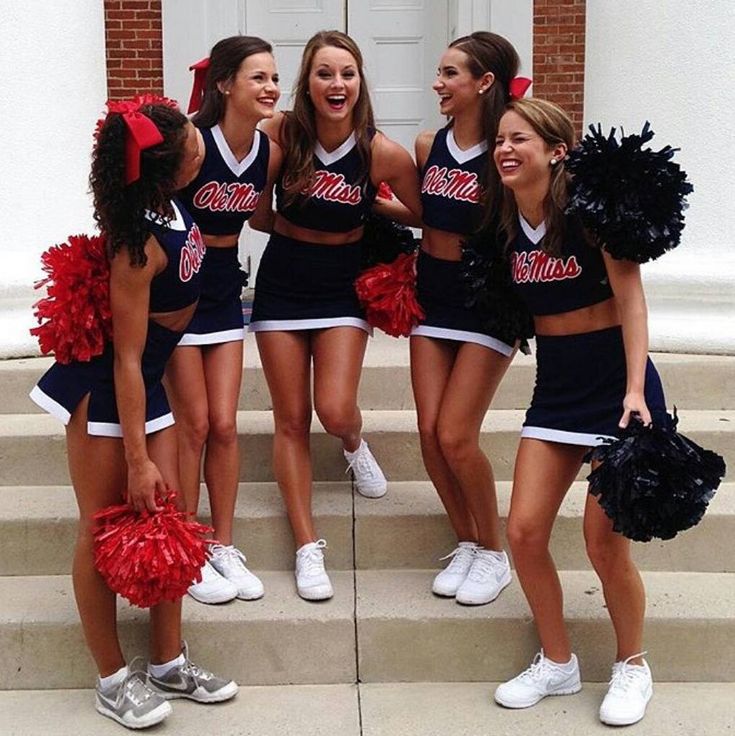 Not only will this make you more confident in the interview but it will also show the judges how serious you are about being a part of that dance team. If you end up making it, you'll be happy you put the time into that when fans ask you questions on the team!
Personally I went into Microsoft Word and made a little study guide: general information on the sport, information on the sports team, wrote down the team roster, and really anything I felt I wanted to be knowledgeable in.
2019 Study Guide
9. Interview prep
Being a professional dancer means being an ambassador for your team's organization - constantly being out in the community, representing the brand, and mingling with fans. The interview is a huge part of auditions so give them the opportunity to really get to know who you are and how you will represent the team in the future.
I think this gets looked past as something to prep but it is just as important as taking dance classes or working on your fitness! This is a huge part of the job so you have to make sure you put the time in to having an interview that accurately reflects who you are!
Prep general interview questions
Put the time in and make yourself some interview prep questions.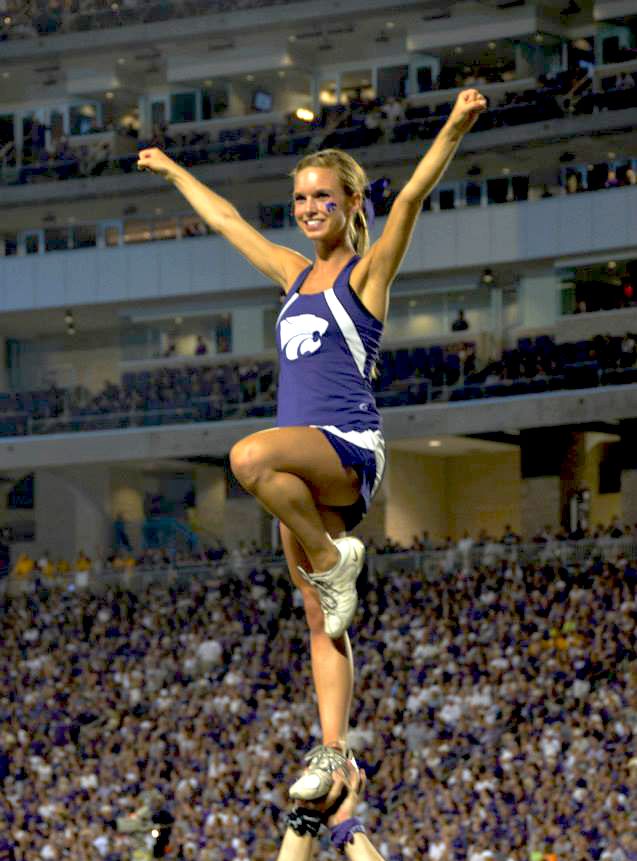 Some basic information about you, reasons why you want to be a part of this organization, and knowledge on the team. Once you have your answers, have someone do a mock interview with you!
When they ask you, "Tell us a fun fact about yourself!" You want to be prepared verse coming up with something on spot (which usually doesn't make sense because we're nervous.)
Google interview questions or jot down some general questions and answer them tailored to how you want to represent yourself. Once you have the general questions answered, everything else can be easily modifiable on spot!
Interview Prep Questions
Plan your interview outfit
Just like any job interview your outfit should reflect your professionalism. Make sure that you show up in something professional, typically business casual. Nothing short or revealing.
10 .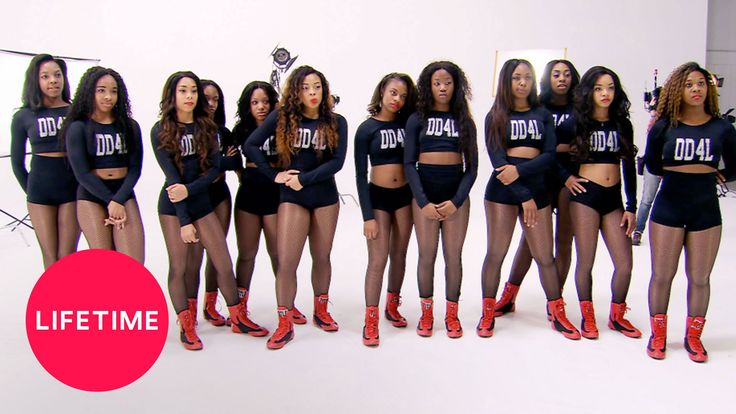 Audition attire
A good audition outfit helps you to stand out, reflects your personality, and helps you to walk in feeling good.
Something that stands out
You want to walk into auditions with an outfit that catches people's eye. This doesn't mean find an outfit that is full of neon colors but something that works with your look!
Add some rhinestones, maybe embed the team logo, and make sure the shorts/top flow together.
2019 Audition Outfit
Something that makes you feel your best
If feeling your best means a pair of Nike shorts and sports bra - do it!
Your audition outfit doesn't have to be covered in rhinestones if you are an incredible dancer and being in something more sporty makes you most confident. Your outfit is all about wearing what will make you walk into auditions feeling your best so make sure that comes first!
Additional attire
There is typically always a training camp so make sure you are prepared with training camp attire.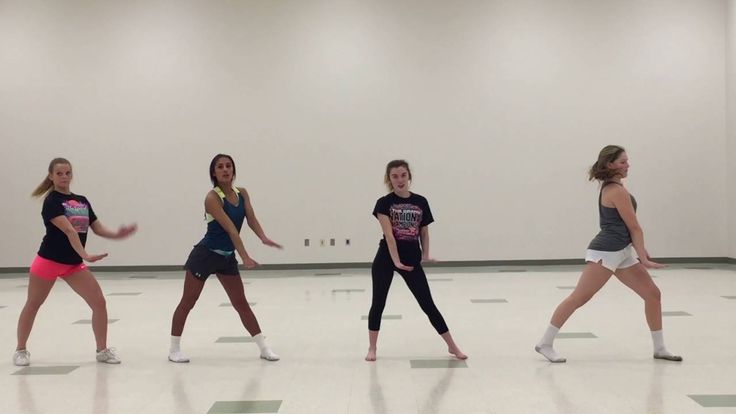 A lot of the time it will be an all black outfit in whatever style you would like. I like to prepare my training camp outfit like I do my audition wear - take the time to get something that makes you feel good and confident.
2019 Training Camp Outfit
11. Solo and solo outfit
If you are attending auditions and are serious about it, you need to prepare a solo - no matter how far you think you will get.
Solo
Your solo should reflect what you are best at and that you know makes you stand out as a dancer. If you know you are strongest with hip hop, do a hip hop routine. If you know you are best at contemporary, do that!
*I would suggest making sure you are still showcasing the overall style of being a professional dancer or cheerleader (style, energy, performance ability, etc.)
This is your chance to shine, get creative, and really showcase what makes you thrive as a dancer.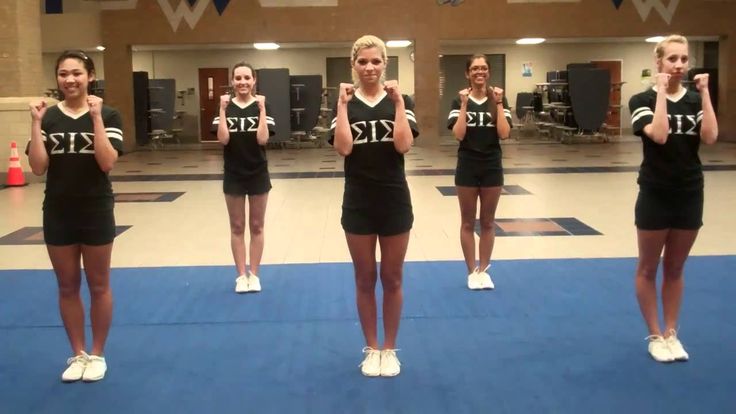 Spend time on this so that you are giving your absolute best come the day for solos.
2019 Audition Solo
Solo outfit
You want to have a solo outfit that matches the dance you have chosen so make sure that they flow together.
You also want something that shows off your personality and makes you feel in character, whatever that may be for you.
12. Your look
This one is important because every team has a different look/image. If you are auditioning for the Miami Heat Dancers then you probably don't want to come in with a "Dallas Cowboys Cheerleader" look. Study the dance team you are auditioning for and really understand the look of the girls already on the team.
Make sure you are prepping and perfecting how you want to do your makeup, hair, nails, and all of that fun stuff!
13. Prep your audition bag!
The last thing you want to do is GET YOUR AUDITION BAG READY!
It can be so hectic to pack everything up last minute and hope you didn't forget anything.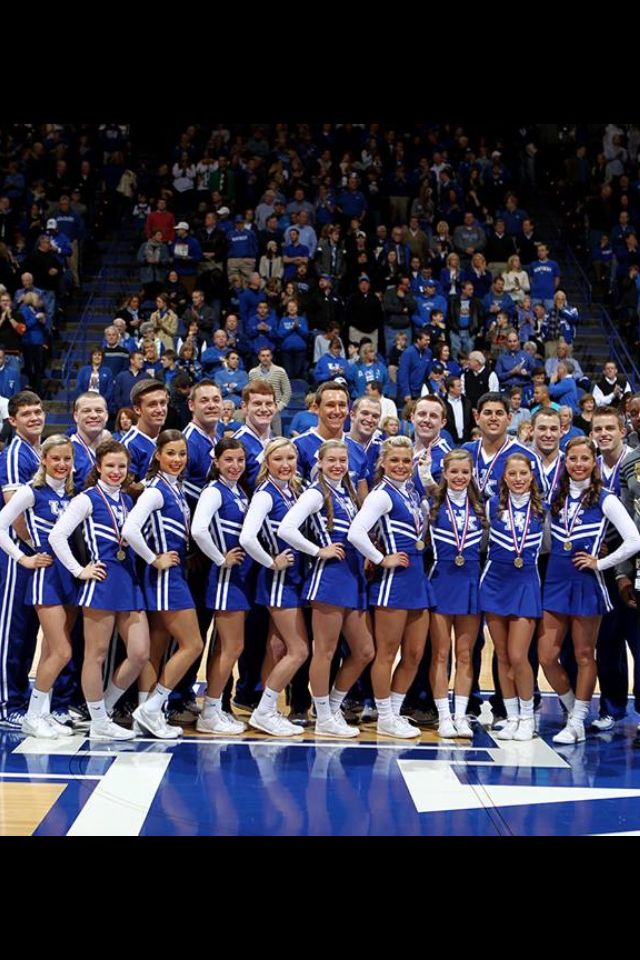 You want to get everything together for your audition bag at least a week in advance.
Make sure you have a good gym bag that will fit everything, maybe a small portable fan to throw in there, extra pairs of tights, a mirror, all of the goodies!
"I hope this can help someone else on their journey to their dreams. Maybe even a bit sooner than me!"
Instagram: sampop1013
LifestyleSamantha PophamAuditions1 Comment
0 Likes
Street Dancing: How the Dance Battle Works
Competition Rules
Most of the competitions are held in the knockout battle format. Some of them involve only two dancers competing against each other in one-on-one battles, and there is also the concept of entire teams competing against each other. Each team can consist of two dancers to eight, ten, and sometimes more.
In team battles, any number of people can participate in a routine (prepared bundle) - from two to the whole team, the dance is performed during the round. Opponents are not required to respond with a routine, each team independently decides what they do during their round, if certain rules are not stipulated within the competition.
O'trip House doing routine
© Little Shao/Red Bull Content Pool
Dancers or teams take turns dancing in the middle of the dance floor. Each dancer or team dances a certain number of rounds
The dancers take turns moving to the middle of the stage, dancing for the duration of their round. The chosen panel of judges then decides who they think won the battle by personally voting for the winner or holding up the card with the winner's name.
The winner of the battle moves on to the next round, and the loser is eliminated from the competition.
This continues until there are two dancers or two teams left.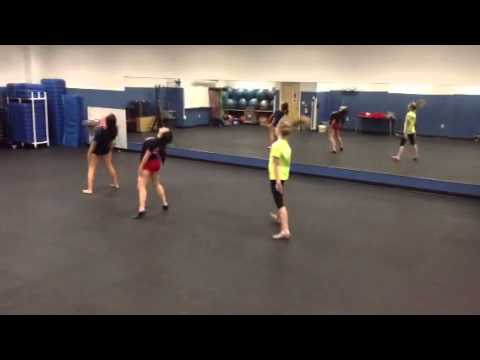 After that, the final battle takes place and the absolute winner of the competition is selected.
Menno wins Red Bull BC One 2017
© Little Shao/Red Bull Content Pool
How many people can compete?
The average number of dancers selected to compete is usually 16 solo dancers or 8 to 16 teams competing in a single style or mixed style battle. But in the main battle, from 4 to 32 dancers or teams can participate.
In order to participate in the main battle, dancers must first pass the qualifying stage, where judges will select participants with the necessary qualifications. From 30 to 500 dancers can take part in the qualifying stage. There are five ways to enter the competition.
Showcase round: dancers take turns performing in front of the judges. The judges evaluate each participant, then choose the best dancers with the highest scores. They are allowed to compete.

Showcase battle: in this case, dancers or teams compete against each other in an exhibition battle format, usually consisting of only one round, and in the case of team battles, a time limit may also be introduced. There is no one winner in the battle: the judges evaluate the performance of the participants in the battle and choose the dancers or teams with the most points. They will be allowed to participate in the main competition.

Preliminary Cypher: The cipher format involves the dancers gathering in a circle and then taking turns moving to the middle and dancing. Usually the duration of the music program put on by the DJ is from 30 minutes to an hour and a half. The dancers are usually given a sticker with a number, and then they stand in circles and just dance for as long as they want. The judges move from circle to circle, observing and judging, as well as recording the numbers of those dancers who made the most impression on them. After the performance time is up, the judges get together and analyze which participants' numbers were recorded and marked by all the judges. It is these dancers who will be allowed to participate in the main competition.

Winner of the previous qualifying battle: in this case, the dancer is allowed to participate in the competition based on winning another tournament.

By Invitation: The fifth and final way to compete is simply by getting an invitation. If a dancer is known and has a good reputation due to his performances and victories in various competitions at the local or international level, then the organizer of the event can directly invite him to take part in the battles.
Russian cipher Red Bull BC One
© Dmitriy Tibekin / Red Bull Content Pool
Who are judges and what do they do?
As a rule, judges are well-known and respected dancers who are members of the judging panel based on their years of experience, numerous victories in various competitions or thanks to their global contribution to the dance field.
Competitions always have an odd number of judges to avoid situations with a tie. As a rule, the judging staff includes three or five people.
Each judge only votes for one contestant in each battle, and the dancer with the most votes is the winner.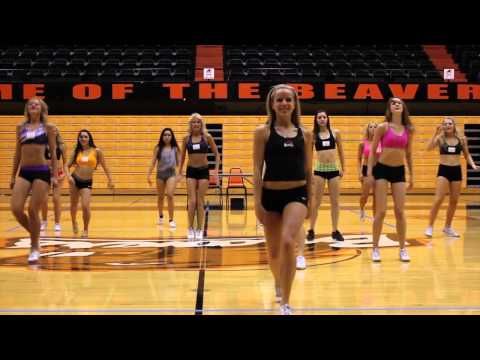 The Judges Point to the Winner
© Gianfranco Tripodo/Red Bull Content Pool
Votes sometimes result in a tie, and this is preceded by one of two scenarios.
The judges may vote for a draw if they believe that the level of the dancers participating in the battle is equal. The battle can end in a draw if all the judges vote for this result.

There may be a situation in which one judge votes for a draw, and the votes of the other judges are divided equally.
In this case, the competing dancers or teams will have to play another round for the judges to vote again. If this additional round also results in a tie, the dancers play another round and continue to do so until the judges reach a decision that will determine the winner.
But if all but one of the judges voted for a draw, then the winner is the dancer who receives the casting vote of the judge who did not vote for the draw.
What criteria do the judges evaluate when determining the winner?
As a general rule, judges base themselves on a general list of eight criteria that they pay attention to when judging.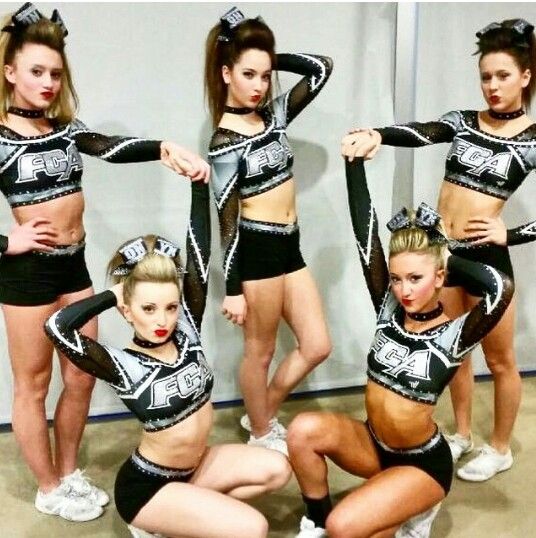 These criteria are given in no particular order:
Musicality
How well the dancer feels the music and uses it to express himself in the dance.
Mastery of the base
Demonstration of excellent mastery of the basics of top rock and footwork, descents, transitions, freezes and power moves.
Individuality
How well the dancers express their individuality in dance is judged.
The complexity of the elements
The level of dynamism of the movements that the dancer demonstrates.
Uniqueness and individuality of style are judged.
Execution
Technical and clean execution of elements without errors.
Round composition
The performance in the round must have a beginning, middle and end, which are connected by smooth and logical transitions.
Originality
Original variations of familiar movements, execution of completely new and unusual elements, as well as demonstration of a technique that the judges have not seen before.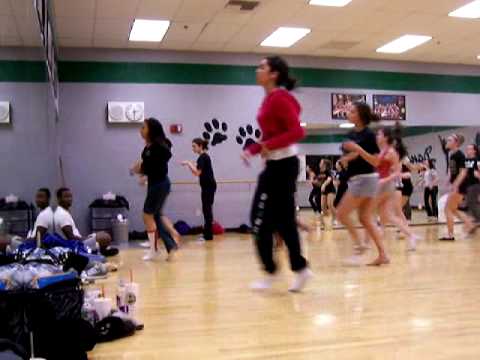 When a battle is a one-on-one elimination competition, the judges take into account all the criteria, with each judge independently deciding which points are more important. If the battle has a different concept or format, judges may pay more attention to some criteria than others, and accordingly, the general approach of the judge to assessing performance in competitions may change.
Below are the four different competition formats and a list of criteria that the judges primarily look at in a given competition:
Qualifying/showcase/preliminary rounds. Judges can choose a limited number of dancers. They strictly evaluate the performances, so in this case the criterion "performance" becomes the key. Any inaccuracies and errors in the performance of movements become a reason for giving a low score and simplify the task for the judge, narrowing the circle of applicants. The criteria "individuality" and "complexity of movement" are also of great importance.

Cypher king/queen competition. The judges pay great attention to criteria such as "style", "personality" and "musicality". In this format, breakers form a circle, then take turns starting to perform in the middle of it. As a rule, dancers are given a sticker with a number. The judges observe the participants and write down the numbers of the participants who made the greatest impression on them. (Sometimes the judge remains incognito, and it can be any member of the cipher). At the end of the time, the judges gather and decide who made the greatest impression on them - this person will be given the title of king / queen of the cipher.

Team battles. The uniqueness of the team battle lies in the fact that different criteria are evaluated in different rounds, and based on this information, you can send the strongest team members to participate in certain rounds. This means that the team can strategize and send the strongest dancers to participate in the respective rounds.
Final
Watch as crews showcase their skills at the 30th anniversary of Battle of the Year in Montpellier, France.
Exception: audience-selected battles
On some projects, such as Red Bull Dance Your Style, the performances are judged by the audience, who may not understand all the subtleties, but simply dance lovers who came to enjoy the bright performances. The audience, evaluating the performances of dancers, as a rule, pays more attention to such criteria as the complexity of the elements and individuality. Viewers are more likely to vote for a dancer whose performance was able to inspire them and included high-level technical elements. The criterion of musicality is also important, but it must be at a very high level so that the audience can understand and appreciate it. Usually the audience does not pay much attention to the criteria of performance, possession of the base or composition of the round.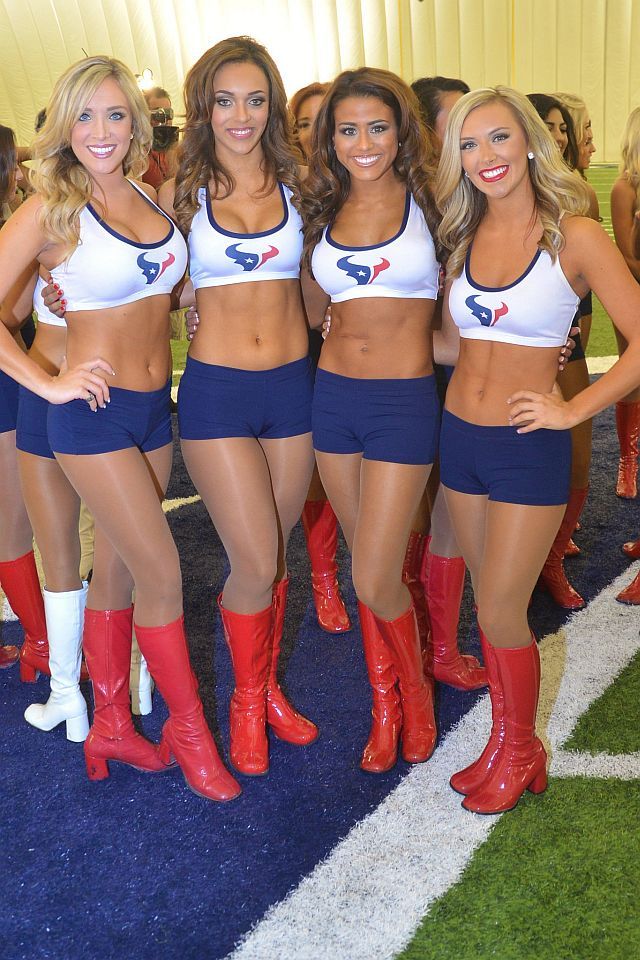 As a rule, technical movements and individual style make a big impression on the audience.
The crowd votes for Dance Your Style
© Alex Grymanis/Red Bull Content Pool
what a Russian team fan needs to know about the main sporting event of the year
What happened
Russian athletes took part in the first competition at the Beijing Olympics - more before the official start of the Games.
The alignment of forces
According to analysts, Russian figure skaters can take the entire podium. The hockey team's chances have risen after the NHL's refusal to release players due to the pandemic, which hit the US and Canadian teams.
What to watch
The opening ceremony on February 4 will be shown at 15:00 Moscow time. Hockey players will play the first match on February 9. Skaters will play all sets by February 17.
Context
The Beijing Games are taking place amid the spread of the omicron strain and protests from Western countries that accuse the PRC of genocide against the Uyghurs.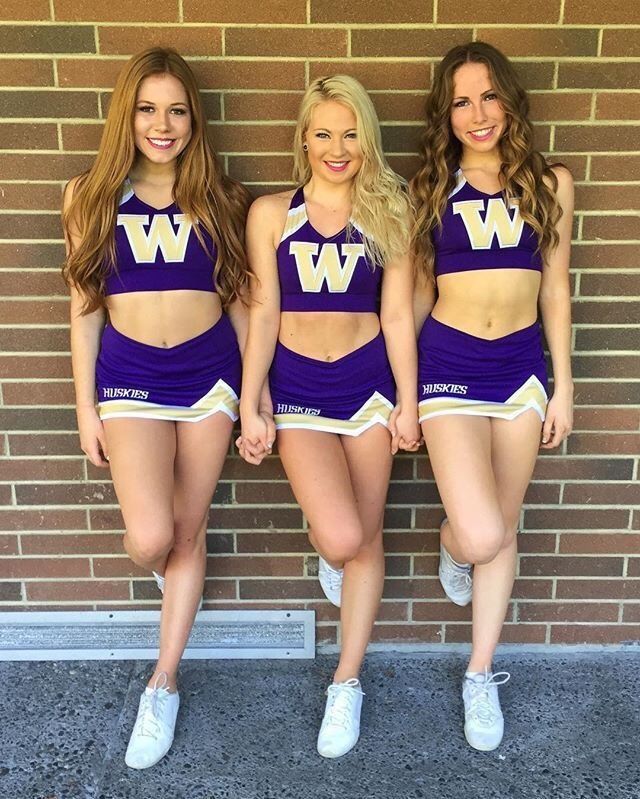 What happened
The Olympic Games in Beijing started for Russian athletes. The day before the official opening, the athletes took part in the first competition: a qualification took place in one of the freestyle disciplines - mogul. Anastasia Smirnova made it to the final with 73.01 points and placed eighth among 30 participants.
In addition, on February 3, the Russian Olympic Committee announced the names of the team's flag bearers. They were hockey player, top scorer of the Continental Hockey League Vadim Shipachev and speed skater Olga Fatkulina, ROC said in his official Telegram channel. Shipachev won the gold medal of the 2018 Olympics in Pyeongchang as part of the Russian team. Fatkulina won silver in the 500m at the 2014 Sochi Games.
Also on February 3, the composition of the figure skating team for the team tournament, one of the most popular competitions of the Games, was announced. Mark Kondratyuk will perform for men, Anastasia Mishina and Alexander Gallyamov for sports couples, Victoria Sinitsina and Nikita Katsalapov among dance duets.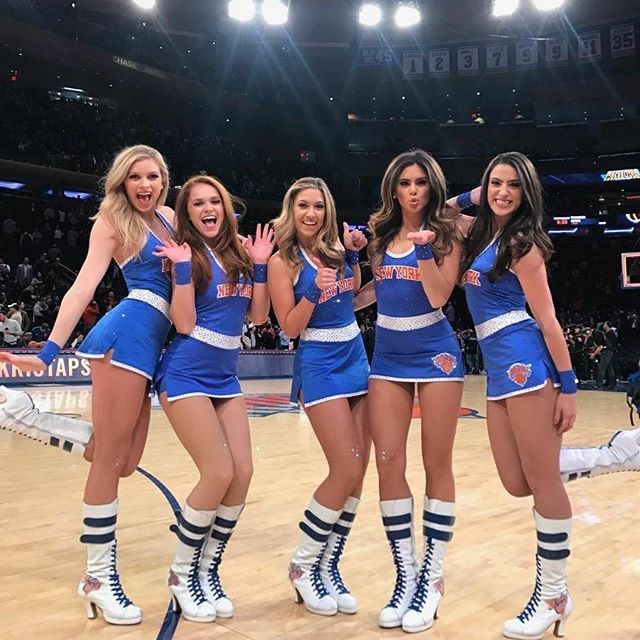 The figure skater in women's singles will be named on February 4.
The alignment of forces
It is with the victories of Russian figure skaters that one of the main hopes of fans for gold medals is connected. Some observers even call figure skating "the main Russian sport in Beijing 2022", predicting not only victory in the team tournament. In their opinion, Kamila Valieva, Anna Shcherbakova and Alexandra Trusova have a chance to take the entire podium.
Victoria Sinitsin and Nikita Katsalapov 9Serious competition awaits 0164: they will have to fight for gold with the titled French couple Gabriela Papadakis / Guillaume Sizeron. The French were second in Pyeongchang 2018, with four world championship golds and five Euro victories.
Anastasia Mishina and Alexander Gallyamov will compete for gold with the hosts of the Games - silver medalists of PyeongChang-2018 and two-time world champions Sui Wenjing / Han Cong.
Fans have great hopes for the hockey team . In Beijing, the Russians will have to defend the title of Olympic champions won in Pyeongchang 2018. Like 4 years ago, players from the National Hockey League will not take part in the tournament. Many experts note that this only increases the chances of the Russian team - many eminent American and Canadian hockey players will not come to the Games.
Gold for the ROC team can also bring skiers Alexander Bolshunov and Sergey Ustyugov, freestyler Maxim Burov and snowboarder Sofia Nadyrshina . Experts also single out 27-year-old skater Pavel Kulizhnikov . Beijing 2022 is his first career Olympics. He missed Sochi 2014 due to a positive doping test, and then did not receive an invitation to Pyeongchang. At the same time, Kulizhnikov is an eight-time world champion and holder of two world records at distances of 500 and 1000 meters.
According to the head of the ROC Stanislav Pozdnyakov, the Russians claim 30 awards and a place in the top 3 team standings.
At the same time, according to the forecast of the American agency Gracenote, Russian athletes can count on 32 medals, including 11 gold ones, and third place in the overall standings. The leader, according to analysts, will be Norway (45 awards).
What to watch
The 24th Winter Olympic Games in Beijing officially kick off on Friday, February 4th. The opening ceremony will be shown by the Rossiya 1 TV channel, broadcasting starts at 15:00 Moscow time. The competition will end on February 24th. In connection with the sanctions of the World Anti-Doping Agency (WADA), Russian athletes at the Olympic Games will not be able to perform under the national flag, and the national anthem will not be able to sound in their honor, instead of which a fragment from the First Concerto of Pyotr Tchaikovsky will be used.
On February 4, before the opening ceremony, the team figure skating tournament will begin. At 5:00 Moscow time, Channel One will begin broadcasting a short program for men, at 6:35 ice dancing will begin, and at 8:20 sports couples will enter the arena. At the same time at 7:10 on the TV channel "Match!" will begin broadcasting the games of the group stage of the women's hockey tournament. The ROC team will play with rivals from Switzerland.
The first medalists of the 2022 Games will be determined on February 5th. Women will have finals in skiathlon 2 x 7.5 km and speed skating at a distance of 3000 meters. The men-biathletes will have a final in the mixed relay 4 x 6 km. Athletes will play 109award sets. The winners of the mogul competition will also be determined.
The winners of the team figure skating competition, in which Russian athletes have good chances, will be announced on February 7th. On February 8 and 10, men will compete for medals. February 12 and 14 at 15:00 Moscow time - dance duets. Women will perform in the short program on February 15 and in the free program on February 17.
Hockey players will take to the ice for the first time on February 9 and will play against the Swiss team. On the 11th, the Russians will meet with the Danes, and on the 12th - with the Czechs. The final will take place on February 20.
Context
The organization of the Games has been significantly affected by the situation with the coronavirus pandemic, including the rapid spread of the new Omicron strain. On January 17, the Chinese authorities announced that tickets for the competition would not go on open sale, but would be distributed among certain groups of citizens.
In addition, the preparations for the Beijing Olympics are taking place against the backdrop of a human rights scandal. The West accuses the Chinese authorities of the genocide of the Uighurs.
Back in early December, the US authorities announced a diplomatic boycott of the 2022 Games. The Biden administration will not send a diplomatic delegation to the Beijing 2022 Olympics and Paralympics.
Canada, Japan, Australia, Great Britain have joined the USA. In January, Denmark and the Netherlands announced their decision not to send official delegations to Beijing.