How to become a hula dancer
I quit an accounting job to be a hula dancer—here's what I learned
When I tell people I used to be a dancer the first type of dance that enters their mind is ballet. Then modern. Then jazz. Then tap. Never hula.
When I say I've been a hula dancer for most of my life, a lot of people ask, "Hula hooping?"
"No," I say. "Think grass skirts and coconut bras."
"Oh!"
Being a professional hula dancer is an uncommon craft. I think it's because hula isn't traditionally a performance art. Dancers go to halaus (traditional Hawaiian hula schools) to honor a calling. While I may not be of Hawaiian blood, I honor and respect the beautiful culture this dance came from and the heritage in which it has thrived.
And that's why I performed. I wanted to somehow share these indescribable emotions, these profound feelings, with others, especially those outside Hawaiian culture and small world that is hula dancing. So after years of training in a halau and dancing with various Polynesian dance groups (which typically include Hawaiian hula, Tahitian ori, and other Polynesian styles of dance), I assembled my own performance troupe with the help of my husband.
Together, we created our very own luau show. I choreographed both Hawaiian and Tahitian dances, auditioned and trained all our dancers, and my husband made all the costumes (by hand!). He also ran our production and sound and served as our resident fire breather.
We spent two years traveling all over California, from San Diego to Santa Rosa, performing at festivals, fairs, schools, businesses, weddings, movie openings, birthday parties, and so, so much more. Here's what I learned from those wacky, crazy days as a full-time hula dancer.
Do what you love (no matter how you look doing it)
Before starting our dance troupe I was a little apprehensive about telling my friends and colleagues. I was stepping away from an accounting career that I'd begun when I was just seventeen. I'd developed that career in San Jose, California, aka Silicon Valley, the technology capital of the world…and I wanted to go off and be a dancer for a little while. What would people think? Would it make me look flaky and irresponsible? Probably.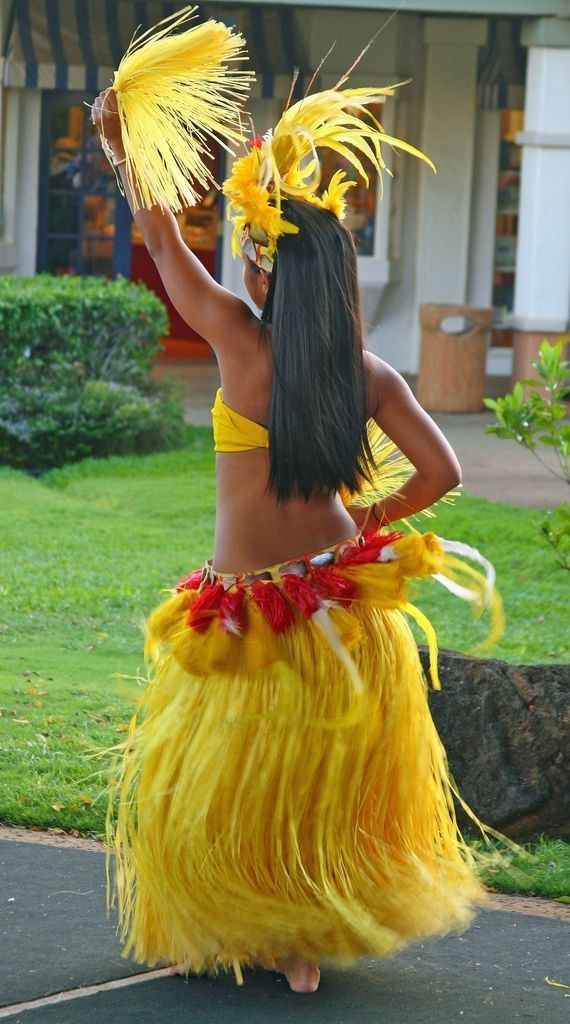 I did it anyway, and one of the most frequent compliments we received after a performance was "It's clear you guys love what you do!" How was that not enough to make my day? I made a living playing dress up, listening to awesome music, and sharing something deeply meaningful to me with other people. I was even privileged enough to employ other women, other dancers, who loved it as much as I did! Who cared if I was in Silicon Valley making a living wearing fruit and foliage? I loved every minute of it, and it was absolutely worth the risk!
Sometimes, smiling more actually makes you feel better
Like cheerleaders, we hula dancers have a much-practiced perma-grin, that smile that never fades and never wavers during a performance no matter what. No. Matter. What. Not even when a cute little doggie comes nipping at your heels during a performance. Not even when the concrete you're dancing on is so hot you end up with blisters by the end of the show. Not even when it's 50 degrees outside and windy and you're dancing on a ledge next to a swimming pool praying you don't fall in…oh, and it's raining.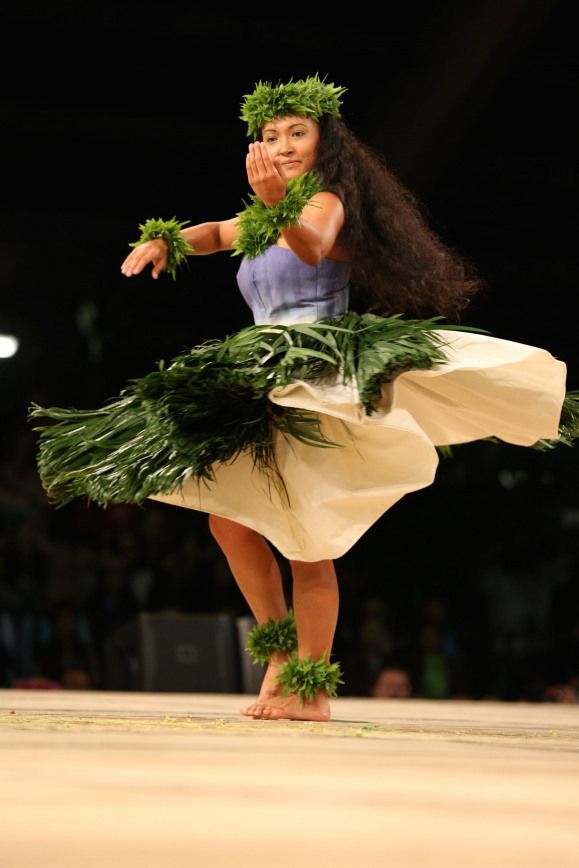 When I took this lesson back to the super-focused, often cranky, high-stress corporate world I found it invaluable. Sitting all day again was a shock to my system after two years of dancing full-time. Not seeing sunlight for hours at a time was also a hard reality to accept. I tried to keep smiling even when I didn't have to perform. And you know what? Sometimes it really worked.
Everyone needs a little more aloha in their lives
The meaning of aloha is a bit elusive. At its most basic, it's a word used to greet someone (Hello!) or to wish someone well when parting (Goodbye!). But, as I learned, it's also a way of expressing love and affection toward another person. The deeper meaning is alluded to in the common phrases such as "the aloha spirit" and "the aloha way." These simple phrases point to something much more profound. They speak to a way of living, a way of being in the world while acknowledging your connection to everyone and everything in it.
This sense of connection permeated every one of our performances. Every time I danced I felt like I was inviting the audience to share in a unique and special part of my life. Every time a show ended, I was approached by audience members eager to share their own personal stories of having been to Hawaii, or their desire to go, or  their memories of a family member who loved Hawaii and would've truly enjoyed our performance.
These moments of connection surprised me, and the eagerness with which others longed to connect often caught me off guard…until I remembered we are social creatures always looking for connections whether we realize it or not.
I carry these experiences with me every day, and I'm so thankful I took the risk I did. The lessons I learned and moments I shared with people I may never see again still inform every day of my life.
Reese Leyva is a number cruncher by day and wordsmith by night who dreams of owning chickens and building her own natural swimming pool.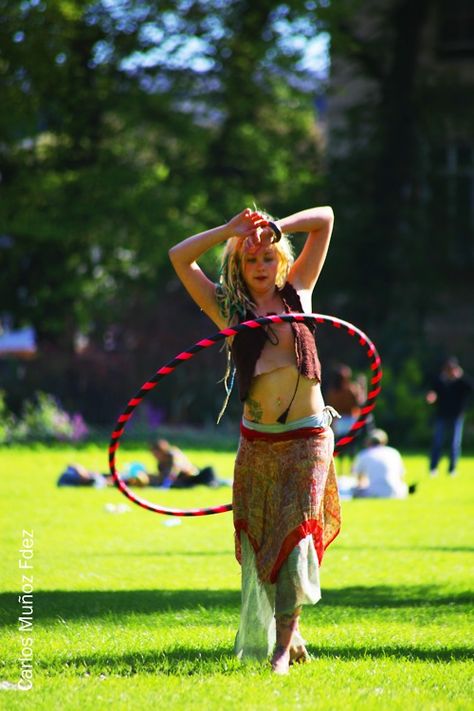 She blogs about gentle parenting at www.raisingdahlia.com and posts her poetry at www.reeseleyva.com. When she's not working or writing she's partying with her super cool infant daughter and nifty homemaker husband. And by partying, she means napping.
[Image via iStock]
A Day in the Life of a Professional Hula Dancer
Many professional Hula Dancers of Hawaii spend their day performing at multiple events, engaging with people from around the world, and graciously sharing the aloha spirit. A Hula Dancer's day is usually filled with happiness and joy, as we are able to celebrate many special occasions, and be apart of people's noteworthy moments. Allow me to take you on a walk through my day.
My day started at sunrise down on the beach where the ocean meets the sand. As the sun rose, and the birds chirped, I danced to the sweet sound of my favorite musician playing his ukulele. After my opening hula I watched 6 couples, from 6 different countries, renew their vows as they openly shared their love for one another.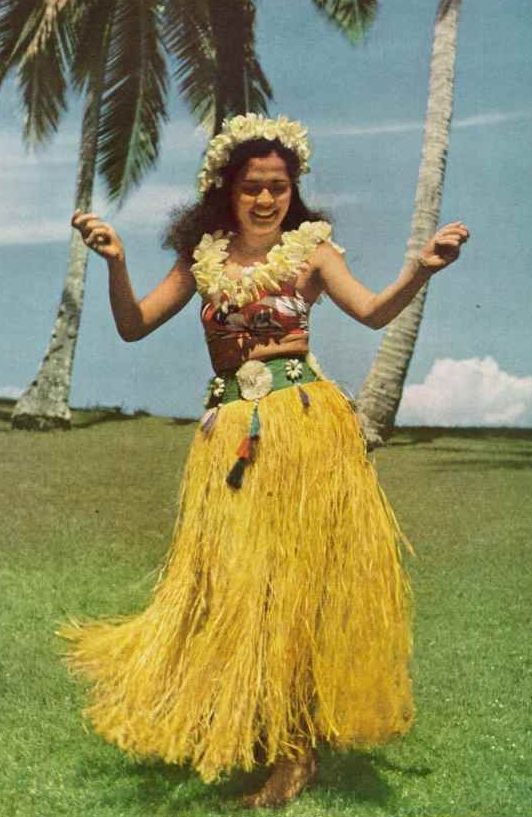 The sunrise vow renewal ceremony gave my body more caffeine than a cup of my daily Starbucks.
Following the early morning start I treated myself to a beautiful Hawaiian hike before my next gig. A few hours later, I met up with two of my closest friends to dance as a trio at one of Oʻahu's secluded, high-end hotels. We shared the stage with three of our usual, talented musicians. The six of us worked together to deliver a high-energy show. After the show we were invited to eat the left over food and mingle with our guests, who came from Australia. They were celebrating a 25th wedding anniversary. Having recently traveled through Australia, we had a ton to converse about. We shared travel tips, and wished them well before heading down to end the evening at the well-known Waikiki strip.
As I pulled into my last gig of the evening at a prestigious Waikiki hotel, fireworks going off over the ocean greeted me. Although I grew up about 10 minutes from Waikiki, the magic of Waikiki that you hear about in many Hawaiian songs never gets old.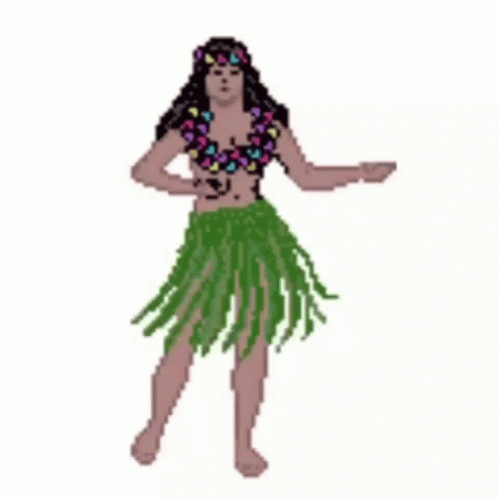 I met up with two of my musicians excited to begin my last show of the evening. After my first hula a pair of adorable sisters approached me. The girls were dolled up in Hawaiian print dresses with flowers in their hair. Although they were both under five years old, they were extremely friendly and conversational. We became an instant group of besties, and they decided to sit with me until my next set. Their polite parents were worried that they were in the way, but I insisted they were just fine. When I went up for my second set I surprised the girls by calling them up to do a hula with me. Their parents smiled and recorded their daughters dancing a song about seashells under the bright Hawaiian moon. As a hula dancer, one of the things I value most is the happiness I'm able to share with others, and these girls couldn't contain their smiles.
The day of a Hawaiian performer is typically fueled by passion, energy, laughter, the love of people, and dance. The next time you see a Hula Dancer's radiant smile you'll be able to relate to his/her daily experiences, and know that you are contributing factor to that display of pearly whites.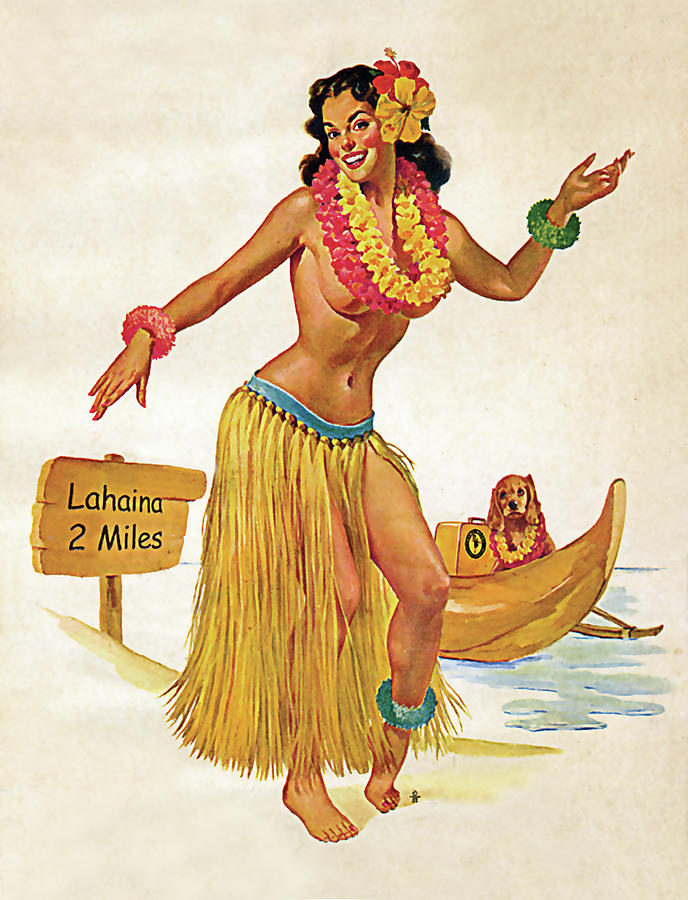 Back to all articles & stories »
Hawaiian Hula Dance: Aloha Studio
3. Alan Barcarse
"After graduating from the uniki ceremony in 1955, I was literally "born into a new life" - my whole being was embraced by a new dimension and I wanted to share my feelings with everyone with whom I had the honor make friends.0004 my path as a teacher of hula and Hawaiian culture for non-Hawaiians : alas, but in 1957. our local people were not yet eager to learn their own culture"
( was a transitional polit. period "under US tutelage" when hula was "entertainment" and the whole culture of the Hawaiians was presented as primitive - see about it here ) .
Alan's first group, still led by Kumu, was quite remarkable: he taught "Hawaiian dance" at a church college in Hawaii (now Brigham Young University)
And in 1959-1962 he already served in the Japan Christian Mission. After studying there, the Japanese wanted to dance a cheerful hula to the sounds of the ukulele - and this practice for the church became a good way to attract neophytes, and for the author - an idea how to attract the attention of Hawaiians to hula.
In 1963, as soon as the Polynesian Cultural Center opened in Honolulu, he managed to become an assistant choreographer for the organization of "Hawaiian shows" directed by Jack Regas from Hollywood
(this Center still operates today as an interactive museum, and such shows are held there , with dancing, etc. ). And he taught groups of dancers at the Center to dance and various arts accompanying hula performances (creating lei, costumes from herbs, jewelry).
Having put the "case" in place, first, in order to advertise tourism in Hawaii from the Museum, he began to travel around different countries: Japan, Taiwan, Thailand, the Philippines, Australia, New Zealand, USA, Mexico, Brazil, and even England and Holland. Then, as interest in hula grew, he began to travel by himself with master classes, to raise hula teachers in these countries.
And already a few years later in Japan, hula for many of his friends even became a matter and the way of their whole life - so much so that when he asked one of them to sing some Japanese song, he answered that he "knows only Hawaiian".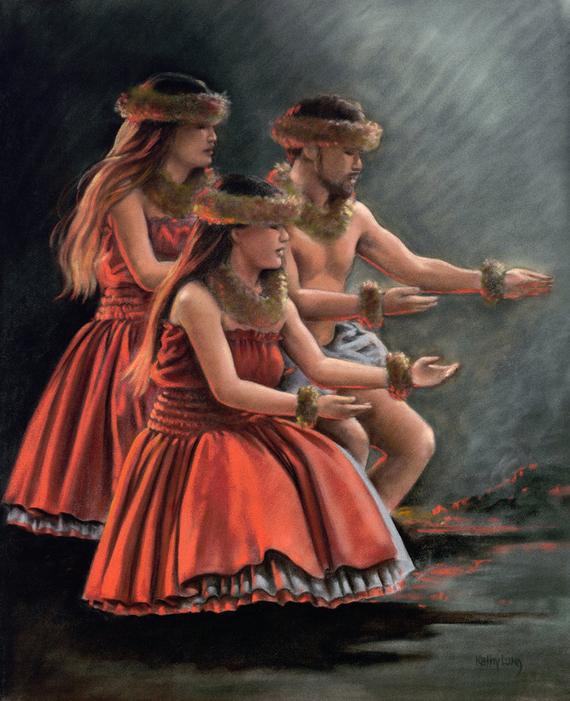 Great interest also appeared in Holland, and then in many other countries.
4. Aloha Dalire
" Hula is an expression of your innermost feelings. It doesn't matter to me how you are dancing every step of the dance, hula is what you feel while dancing, it is a message that flows through you outward, to the people with whom and for whom you are dancing.
Hula, like any other living being, must develop if she wants to serve people and be a viable part of their culture.
But at the same time there are a number of dances that must not be changed too : if the mele is telling a story, then the hula should simply retell the story. Let's say, if this is the history of a family, then only members of this family and no one else can change anything in it - otherwise it won't be pono, or true. This is how the hula dancer should feel about the stories and dances that he dances.
We remember that most oli and mele are stories, and each of them has its own music, and to change anything in history or even in its context for reasons of brightness of performance and theatrical reasons is unacceptable for me.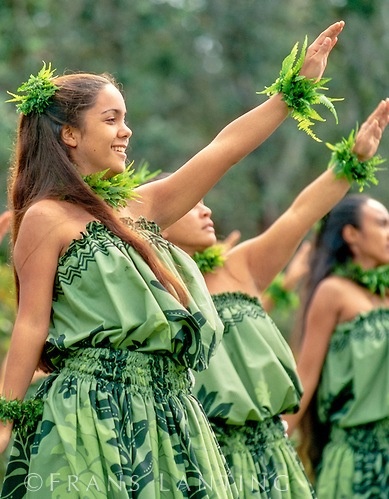 Hula must be seen as a tree whose roots are firmly rooted in the soil of 'aina - and its trunk, branches and petals grow through them. If there is no pono in the roots, then there will be no proper support for the harmonious growth of the whole tree.
Thus, if we respect our roots in kumu hula, then everything that kumu is taught, all the experience that they pass on to their buds, students (haumana), is what it is important for them to be proud and appreciate.
For example, my children and grandchildren have already inherited 5 generations of hula traditions - and therefore in their souls our traditions must be preserved in the purity of pono, with the same purity they must be passed on to those who will come after.
Hula is a gift that must be passed on to , because it gives so much for health, joyful mood and purification of the soul. Hula is what exists for the soul.
Many people find that blasphemy makes them feel happy and joyful more than anything else.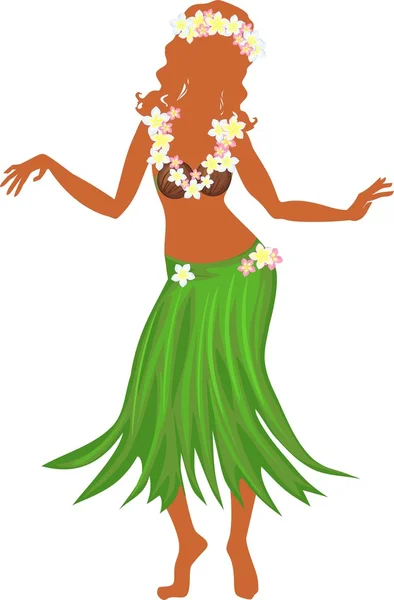 In the hands of competent kumu, hula can free the mind and lighten the soul, open up creative inspiration and lead to the heights of spiritual experiences in unity with Nature.
As for me personally, my students are my whole 'ohana (family in the broad sense), and as their godfather, I am also their teacher, nurse, nanny and friend, open to them 24 hours a day.
For my part, my students must show respect. devotion, curiosity, discipline and love of humility (!) if they want to become good hula dancers.
I look at them like my family, and when they hurt, it hurts me too... It's a very personal relationship with each of the students, and as their godfather, I see them as "sponges" who want to absorb what I I can offer them.
I know many great kumu who were not afraid to bring innovation, creativity, freshness to hula practice - but as I said before, they nevertheless guarded the very core of each dance in unchanging purity, in pono. Creativity and development, stepping with the times, should not emasculate the foundation, the foundation, the depth of each dance.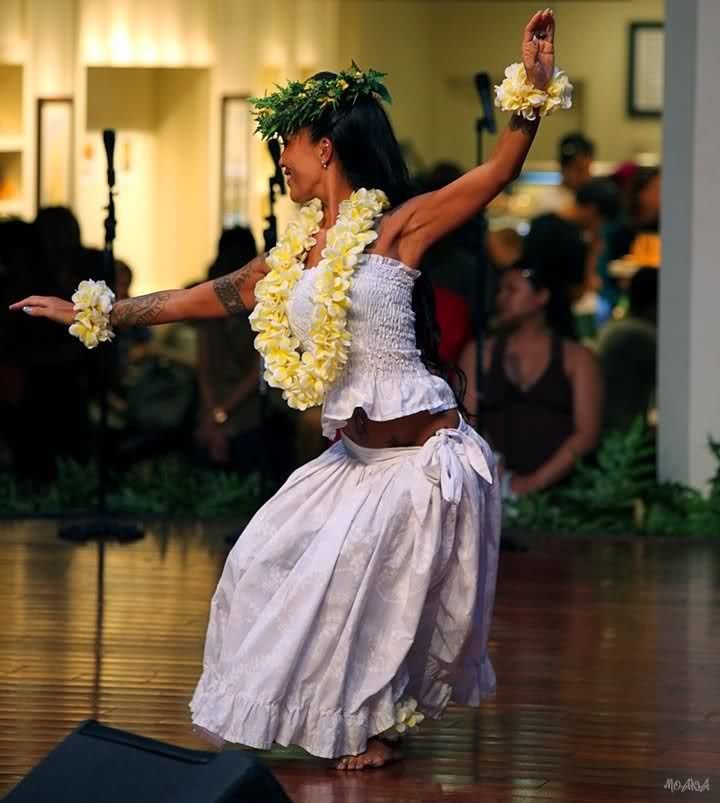 "
5. Frank Kawaikapuokalani Hewett
"Good successful growth comes from roots firmly rooted in the soil of culture" is the essence of my teaching as a kumu hula and as a haku mele (songwriter).
I had the good fortune to learn from a number of great Hawaiian hula masters and other arts of our culture, who inspired me that love for "Hawaiian" alone is not enough, but the desire to transfer knowledge and skills correctly is important. I have been promoted to the rank of kahuna - it is a great honor and respect for me for my work in learning the Hawaiian language
( I would say, probably - development and advancement, in our terms - in no small part due to his many, soulful and spiritual songs, all in Hawaiian - approx. trans.) ...
I am convinced that it is possible study hula in depth without significant knowledge of the Hawaiian language, and that only one hula can perpetuate our culture, arouse in it that interest that will arouse the desire to study our language.
I am also very grateful to my friend for their patience and willingness to give me time with great love when I compose - because in the end I stole (kolohe) from them for years :)).
Also my luck is that my godfathers all gave me affectionate names:

Aunt Emma called me Kawaikapuokalani
(his first teacher, she taught him the basics of hula in halau until graduation, called uniki - see photo below and Legend to it.
The name she gave him has a clear spiritual connotation, it is three-part and from Hawaiian with pom. of this dictionary, these parts can be translated as kapuo - an exclamation at the approach of a sacred character / element in a ceremony, kawai kalani - a jug of a special drink made from cane, after the final distillation is very weak, almost water, with a delicate taste) ,
Lani Kalama's aunt called me "brother"
(second teacher, taught him to dance hula to a special rhythm of pahu drums - for this instrument, see the chapters "Musical instruments for Hawaiian dances", item 5, and "Hula Kahiko (ancient) and 'Auana (modern): general and differences ", part about kahiko)
Aunt Edith Kanaka'ole - Waikini Kolohe
aunt 'Iolani - Ku'ulei Awapuhi (ginger smile)
(and the 4th kumu did 'oli, mele and some kinds of chants with him - all these are specific types of performing the vocal, so to speak, part of hula kahiko, these are important parts of teaching the art of kumu hula - about this see "8 steps of hula: from Beginner to Master of Masters Kahuna Kumu").
And I feel the breath of all my kumu hula and I hope that I convey everything that they gave me so that my students feel their presence wherever I am, all over the world.
The hula genealogy of this Master is presented in this photo:
As you can see, his 4 kumu were his direct hula teachers, their teachers are already higher, etc.
I admit that I was spoiled in some way by my kumu's love, but sometimes they became harsh teachers, insisting on the accuracy of their tasks and demanding "not to be kapulu - careless in work". So, Aunt Emma tied my middle and ring fingers together for a whole year, so that I could learn the exact movements of the hands in the right directions.To this day, my fingers are my "trick".And therefore also, my students are periodically afraid of me :).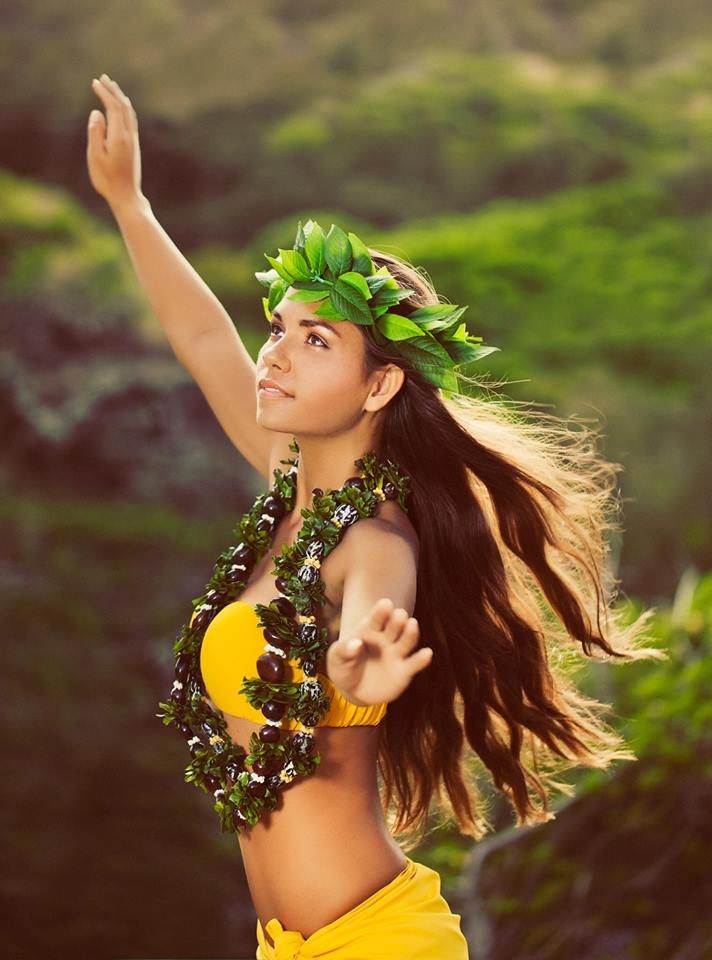 My kahuna and kumu have already left, now I say welcome to new students and my new 'ohana (family of students). Some of my students stay with me for so long that they become like brothers and sisters to me. Connecting through the practice of hula, we feel unity as one big family in our performances.
However, I am not afraid to take risks and create new mele and new hula, which can be very different and even somewhat avant-garde. For example, mele "Ka Pilina", , which we wrote with Cousin Teresa Bright, is seen by most people as a "new" song, it celebrates the family and our ancestors. The song may be "new" - but the values ​​and connections to our "roots" will always be there.
Today I also teach, perform and compose a lot. Sometimes I get out of this rhythm to be alone, unless someone pulls me out of my "cave".
But today the first thing I have to do, especially because I'm not only a teacher for my students, is to spend more time with my grandchildren.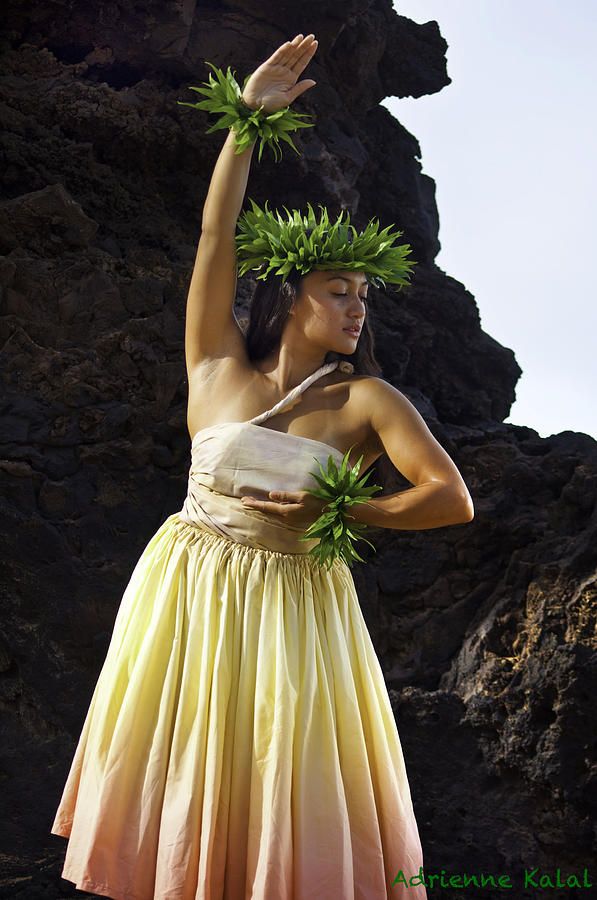 After all, the deeper the roots, the stronger the tree will be.
6. Pua Kamealoha Gomes
This kumu hula also has a long hula genealogy, she was born into a family that spoke only Hawaiian and lived in accordance with the traditions of Hawaiian culture. Her mother taught hula dancing, and her father had his own musical group and helped her lead classes as an accompanist.
When she began her studies, hula changed very actively - Polynesian dances, especially Tahiti and Maori, began to be woven into Hawaiian practices, and in this mixture, hula became even more popular. Then her mother sent her to go to school to her godfather Na Iokepa Tenorio
He never raised his voice to the students, all he did when he was not happy with something was to give them a very "bad" look - but she knew, like all students, that it was not easy for him, that at that moment, loving them, he himself was very unhappy :).

At his school, she became 'olapa (soloist-dancer) at the age of 7, 'alakai (assistant to godfather) - at 14, and ho'opa'a (singer of chants, read all the steps of hula in detail here) - at 21 years old Graduated from high school with the uniki graduation ceremony at 29.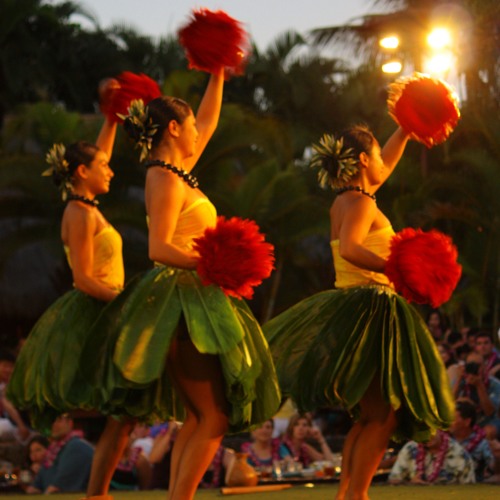 Thus, the full course of the "school" of hula lasted more than 20 years (!)
But even further, her kumu introduced her to other kumu, and she continued to study further already with them (under his supervision) - he considered that not a single halau can know everything about hula, although he himself taught her a lot, including accessories and costumes, cooking and organizing presentations and uniques, lomi-lomi massage ... As a result, she studied then no longer in halau, and in the hula studio, where the Tahiti technique was also taught.
Her first kumu always said that after his death she would continue his work - and now, he is gone, and everything happened just like that. Today he is the patron of this halau - kahu, and students, entering the class, always express their respect to him.
Author's translation by E.Shandrikova,
How to dance the Hawaiian Hula dance: 6 steps ').insertBefore("#quiz_container"),$('
').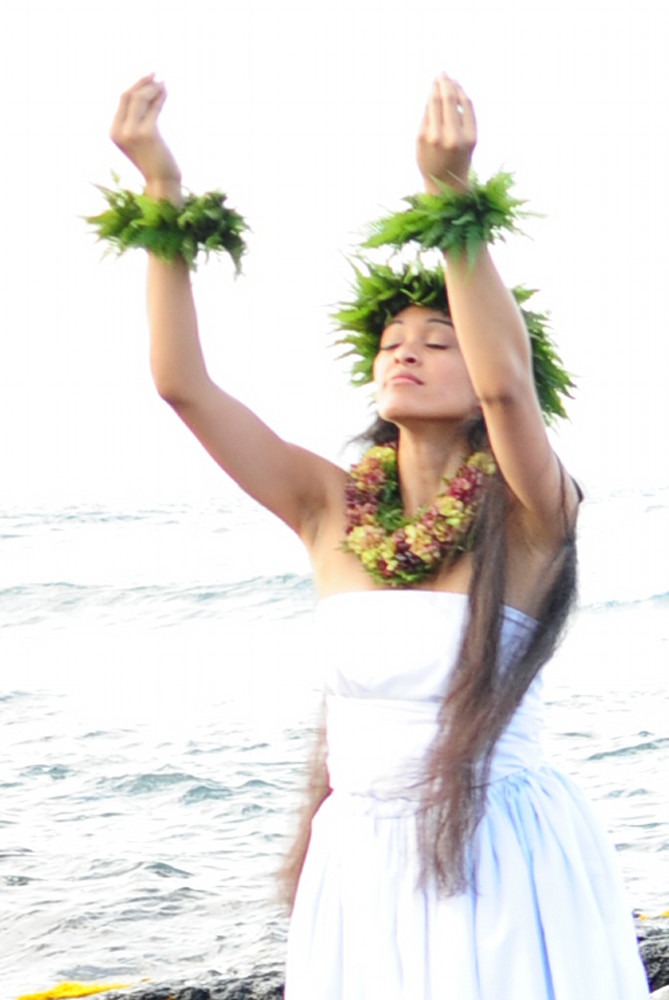 insertBefore("#newsletter_block_main"),ia(!0),b=document.getElementsByClassName("scrolltomarker"),a=0;a
In this article:
Steps
Additional articles
Sources
The hula dance, invented by the Polynesians in the Hawaiian Islands, is a unique movement that is danced to a chant or tune [1] X The source of information . At the very beginning, chants and voices were used as instruments, and dance was like the lyrics of a song. Nowadays, hula is danced to the guitar or ukulele. This article talks about the basic hula dance.
Steps
1

Kāholo: Place your hands on your hips or at your sides. Bend your knees a little. Take two steps to the right. Then two steps to the left.

2

Kao: Rock your hips from side to side.

3

`Ami: Make circles with your body as if you were spinning a hoop, but do not shake your shoulders.

4

Remember that the truth of the dance lies in the hands of , as they tell stories.

5

Move your hips and legs to the rhythm of the music. Hula can range from slow dance to fast rhythms of "live" songs.

6

Watch an example of dancing on in this video . Study the fluidity of her movements as she dances.

Advertising
Tips
In some dances there are also foot movements. To do this, lift your heel slightly off the ground in a quick, gentle motion.
Be smiling and look like you are asking someone to dance.
Do not look directly at the audience. Your eyes should follow your fingertips and draw your viewers into the story your hands are telling.
If you are a fan of Disney cartoons, then watch the cartoon Lilo and Stitch. Lilo (a girl) teaches Stitch (a creature from another planet) how to dance the hula and play the ukulele. In the last song/credits, they dance the hula together at the Merry Monarch festival.
Merry Monarch is a real hula dance competition held on the Big Island (an island in Hawaii) for a week.
Advertising
What will you need
Bare feet (optional, but recommended for the full experience)
Mat (optional)
Skirt (optional)
Ipu (gourd bottle used to create rhythm) (optional)
About this article
Other languages ​​
How to Dance the Hawaiian Hula Dance - Wiki How English
The hula dance, invented by the Polynesians in the Hawaiian Islands, is a unique movement that is danced to a chant or tune[1] X The source of information . At the very beginning, chants and voices were used as instruments, and dance was like the lyrics of a song. Nowadays, hula is danced to the guitar or ukulele. This article talks about the basic hula dance.
This page has been viewed 11,712 times.