How to organize a dance
Gabriel Popkin » Tips for organizing dances
What is traditional square dancing? In my opinion, traditional square dancing is a true folk dance. By that I mean that anybody should be able to do it, regardless of prior experience, and without having to take any lessons or classes. That's because the moves are simple and there is a caller who tells you what to do.
Traditional square dancing always includes live music. The most common instruments are fiddle, banjo, guitar and bass, but others show up from time to time.
And while back in the day dances might have been held in small halls or houses, today they are almost always in large enough spaces where a sound system is necessary — especially for the caller! So the three basic requirements for a square dance are a caller, a band and a sound system/sound tech.
Those are the basics. Here is some more advice if you're thinking of organizing a square dance, either a one-time event or a regularly occurring one:
Form a team.
Organizing a dance or any other event is a lot of work. Get enough people on board so it's more fun and no one has to do everything. Try to have a variety of skills represented — communications, web, logistics, sound techs, etc. Ideally your team will include callers and musicians and/or will have good connections with local musicians and callers.
Start small and have realistic expectations. You can't make a big square dance (or anything else) out of nothing. So start with a fun event for a small number of people, and they will tell their friends and your next one will be bigger. Before we had our first big DC Square Dance at Saint Stephen's, we had organized a dozen or more smaller dances around town. These events exposed hundreds of people in and around DC to square dancing as something fun and accessible, and many of these same people showed up to our first big dance.
Make it accessible and low risk for new dancers. I believe there are two types of dancers: those who are obsessed with some form of dancing and who will go far out of their way and spend a lot of money to do it, and everyone else.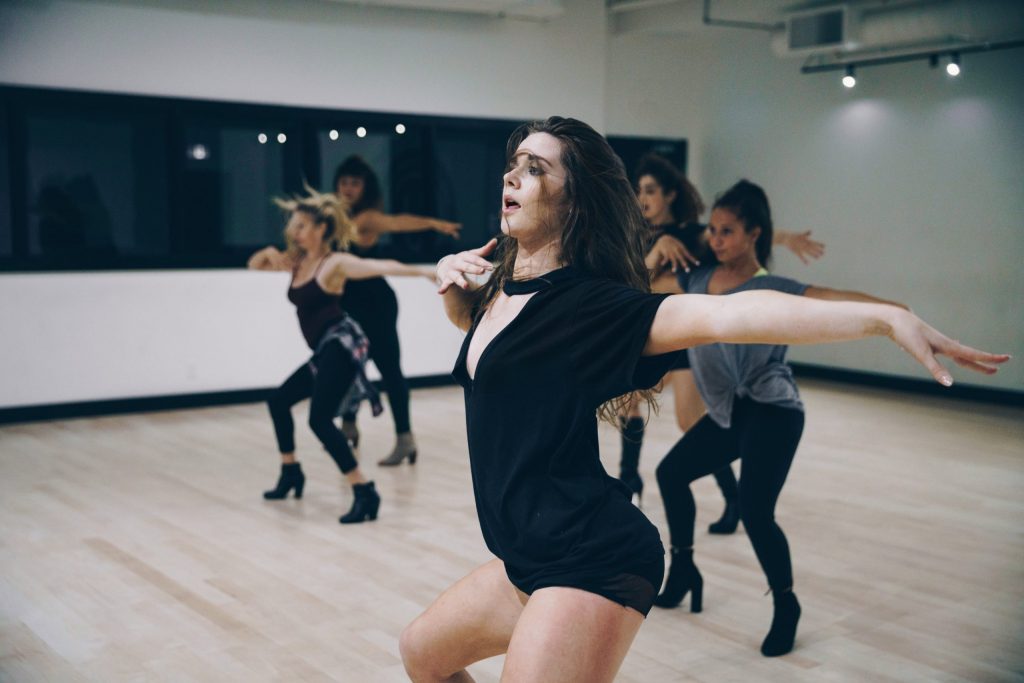 As an example of the former, a large and dedicated group of people drive out to the DC suburbs on Friday and Sunday evenings and support two large weekly contra dances.
Traditional square dances, in my experience, are mostly going to attract the second type of dancer. So you need to make it easy and inviting for them. Our dance is a 10-minute walk from a Metro station in one of the most densely populated parts of DC, and it costs $5, which is a price that I think deters almost no one. As a result, people who have never square danced and are uncertain if they actually want to do it can try it without risking much money or even their entire evening.
Make it friendly. At too many dances, it's easy to feel inexpert or inadequate. In my opinion that should never happen at a traditional square dance. We emphasize to our callers that they should call simple, beginner-friendly dances throughout the evening and do lots of demonstrations.
Be a good community member.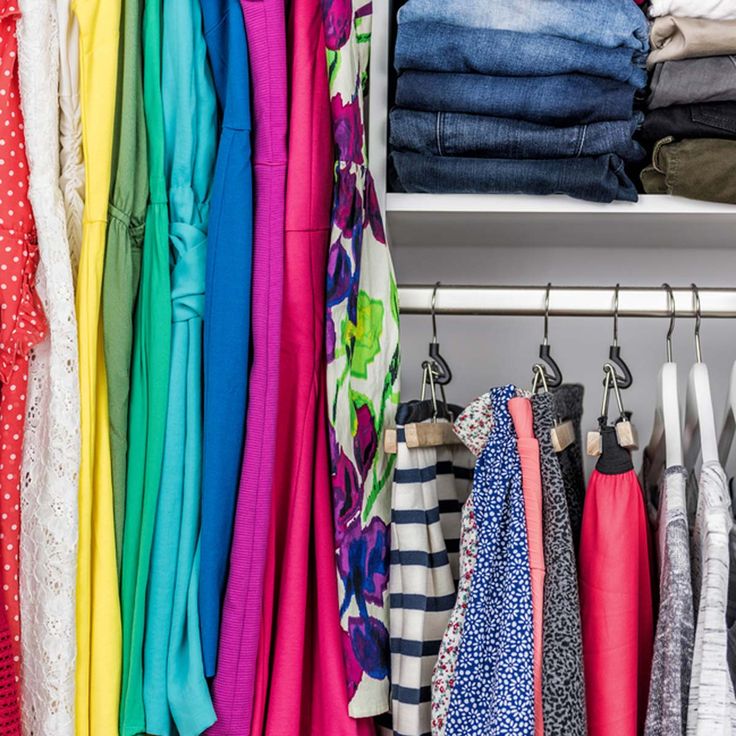 Unless you own your own dance hall, you will need to work with existing institutions and venues. As an example, we have great relationships with the Folklore Society of Greater Washington and, most importantly, with our venue, Saint Stephen's Church. FSGW provides crucial event insurance and a sound system, and in return we give them a modest portion of the proceeds. The church rents us their space for an incredibly reasonable rate and lets us move their chairs around and have a big party the night before Sunday services. In return we are ridiculously fastidious about returning the church to the exact state it was in before the dance. We have also held fundraiser dances for the church.
Hire musicians, callers and sound techs who are good fits for your event. Different musicians and callers have different strengths and weaknesses. If you want to organize a dance for a crowd that includes beginners, you will need a caller who knows simple dances and can teach them efficiently, ideally with a sense of humor.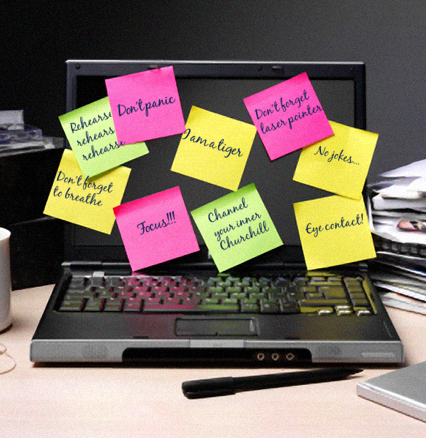 I find that bands that can play up-tempo, driving fiddle tunes work best for a square dance. And try to find a sound tech who has some experience doing sound for dances, which is quite different from doing sound for concerts.
Pay your talent. Yes, musicians and callers love what they do and probably sometimes do it for free. But in asking them to play or call your dance, you are also asking them to give up their evenings, drive to your venue, do a sound check and prepare a set. They should be compensated for all this time, as well as for the expertise they have probably spent hundreds or thousands of hours developing, and in the case of musicians, the cost of buying and maintaining instruments.
How much you're able to pay depends of course on a lot of factors, including where your dance is, how much your venue costs, attendance, etc. But do the best you can. If you pay well, musicians and callers will tell their friends, which will make it much easier for you to book future dances!
You should of course also pay your sound techs; they probably work the hardest of anyone.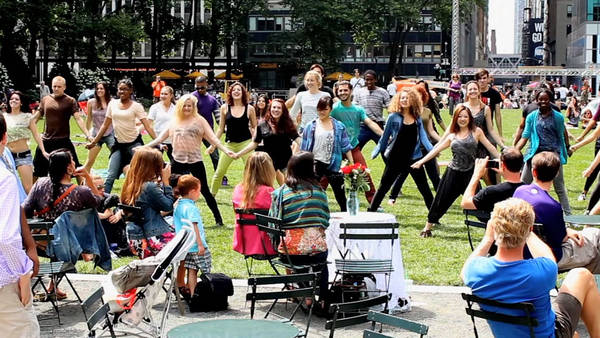 A more complex issue is whether organizers should also be paid. My opinion is that organizing a dance (or anything else) requires a diverse and valuable skill set and should, in principle, be compensated. But in reality it seems that most dances, including ours, are volunteer run. I guess some things you just got to do out of love.
Social networks and word-of-mouth are your friends. Nearly everyone who comes to our dance for the first time heard about it through a friend, either in person or via the Internet. We have done very little "traditional" media advertising.
The point is to have fun. If your goal is to "preserve a tradition" or anything like that, you are not likely to create a sustainable event. Very few people will do something traditional just to keep it alive. You have to make dancing — or whatever you're doing — current, relevant and, most of all, fun. 95% of the people who come to the DC Square Dance don't care if they're doing traditional dances or dances that were written yesterday.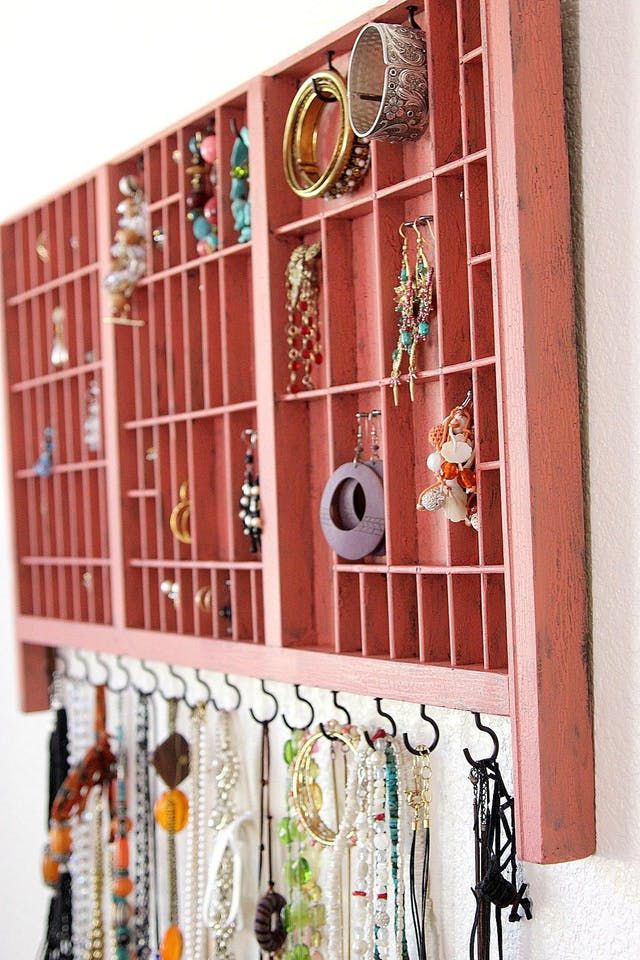 They are there because it's cheap, accessible and the best party in town.
If you want to discuss any of these things more, send me an email.
How to Plan and Organize a Dance Event
From competitions for skilled professionals to purely social events where anyone can get their groove on, dance events are booming in popularity. Carefully planning your dance event is key to helping achieve your event goals. If you're fundraising, a "Dancing With The Stars"-style charity event is fun for dancers and spectators. Looking to promote your small business? Your dance presentation can massively inspire guests. Want to reach an even bigger audience? Host a virtual dance event and invite people worldwide to attend alongside in-person attendees.
Planning the perfect dance event for your needs doesn't need to be difficult. With a solid event plan and considerations up-front, you can host a dance event that blows your attendees away, no matter your budget or target audience.
There's a lot to take into consideration.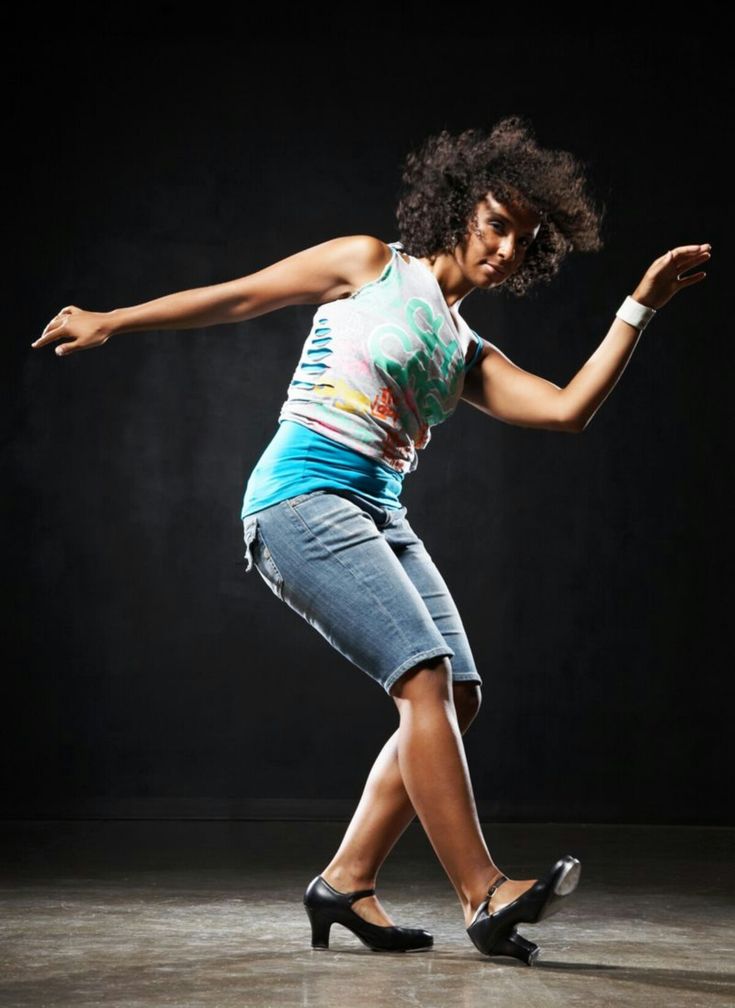 Here's a quick look at what awaits you below:
Contents
What to consider when planning and organising your dance event
Where will you host your dance event?
How to host a virtual dance event
Hosting a dance competition
Hosting a dance show
What equipment do you need when organising your dance event?
Tips for managing your dance event
How to promote a dance event
What to do after your dance event
Make your next dance event a success
What to consider when planning and organising your dance event
There are various dance event types to choose from, each requiring different resources and preparation. Take a look at these popular styles and read on to find out why they might be suitable for your event.
Social dancing: this is an easy and effective way to attract a target audience interested in a particular genre of music or style of dance. Think Rock'n'Roll-themed dance events or social ballroom dancing. Social dancing events can be easier to organise, but you'll need to carefully assess any social distancing requirements in your local area beforehand.
Dance competitions: these bring out the best in competitors and can be awe-inspiring for the audience. You'll need to attract skilled entrants or those willing to train if you're running an event for new starters, as well as a judging panel. You'll also need to determine the format for your event and whether there are restrictions, such as age or experience level.
Dance classes: classes are brilliant for promoting your chosen dance genre, your culture, or even your small business. Depending on the type of dance class you're hosting, you'll need different ratios of students to teachers and potentially some volunteers to make up the numbers for paired dances.
Virtual dance events: a popular option during the height of the pandemic, virtual dance events allow you to target a bigger audience from anywhere. You'll need reliable livestreaming technology and an engaging host, but once you're ready to go, you can easily host one or multiple virtual dance events.
What is your dance event budget?
Knowing how much you want to spend and how much revenue you're hoping to generate from your dance event is essential. After you've decided on your revenue target, start estimating your expected event costs and the budget you're willing to spend on each.
Once you've drafted your event budget, it's vital that you track all costs and update your budget as you progress towards the event. You should always seek multiple quotes for event resources such as venues, catering, technology, or staff to ensure you're getting the most value for your money.
Do you want sponsors for your dance event?
Finding the right event sponsors can maximise your event budget and attract a bigger audience. For everything from food and drinks to venue and equipment sponsors, the right sponsorship relationship is a win-win for both parties.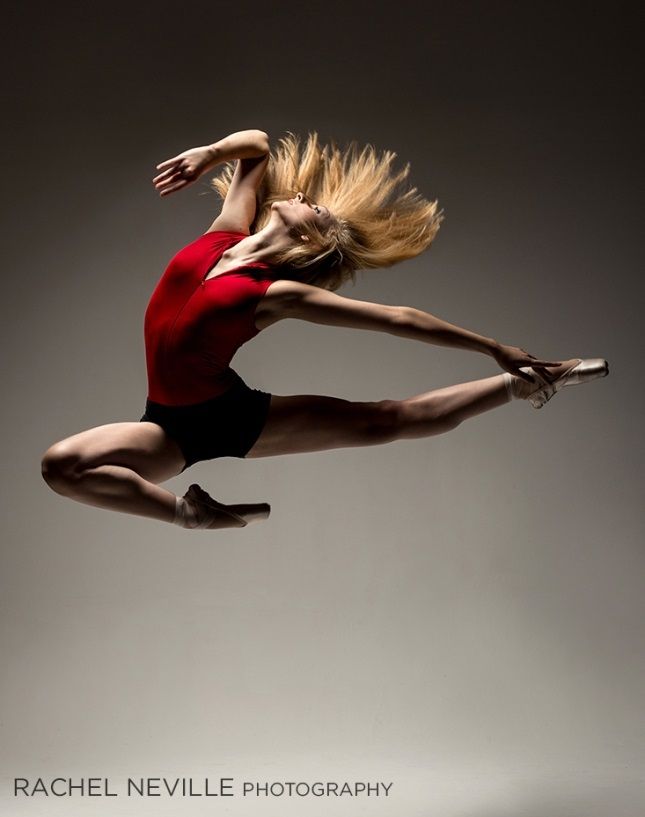 If you're looking to attract a sponsor for your dance event, create a sponsorship proposal that highlights your event's key features and why you think a potential sponsor would benefit. You could also offer tiered sponsorship options with different sponsor obligations and benefits if you're looking for more than one partner.
Event ticketing
There are many different ticketing strategies you can use to attract the right audience and maximise your event revenue. Here is a brief run-down of some ticket types that you can use to attract event-goers.
Early bird tickets: offer guests a discount for purchasing tickets early. This builds early hype for your event and can help gauge audience response so you can adjust your event if required.
Group tickets: perfect for social events, offer groups of buyers a discount or incentive when they purchase tickets in bulk. Not only will you be selling multiple tickets, but you'll also be generating even more word of mouth when guests tell their friends.
VIP tickets: got some extra perks that you think guests will pay money for? Create a VIP ticket type that includes additional benefits such as access to exclusive-use areas at your event.
Multiple-session tickets: one of the easiest ways to get attendees is by encouraging former guests to return for more! Selling a multiple-session ticket gives your guests access to a series of events and is perfect for dance classes or social events in a specific community.
Bundled tickets: increase your event revenue by selling tickets that bundle food, drinks, or other merchandise. Not only will you be able to better plan how much of everything you'll need on the day, but you'll also cut down on activities like processing money at your event and avoid running out of items and impacting guest experience.
Where will you host your dance event?
You'll need to find the right venue for your style of dance event that can comfortably accommodate your intended audience.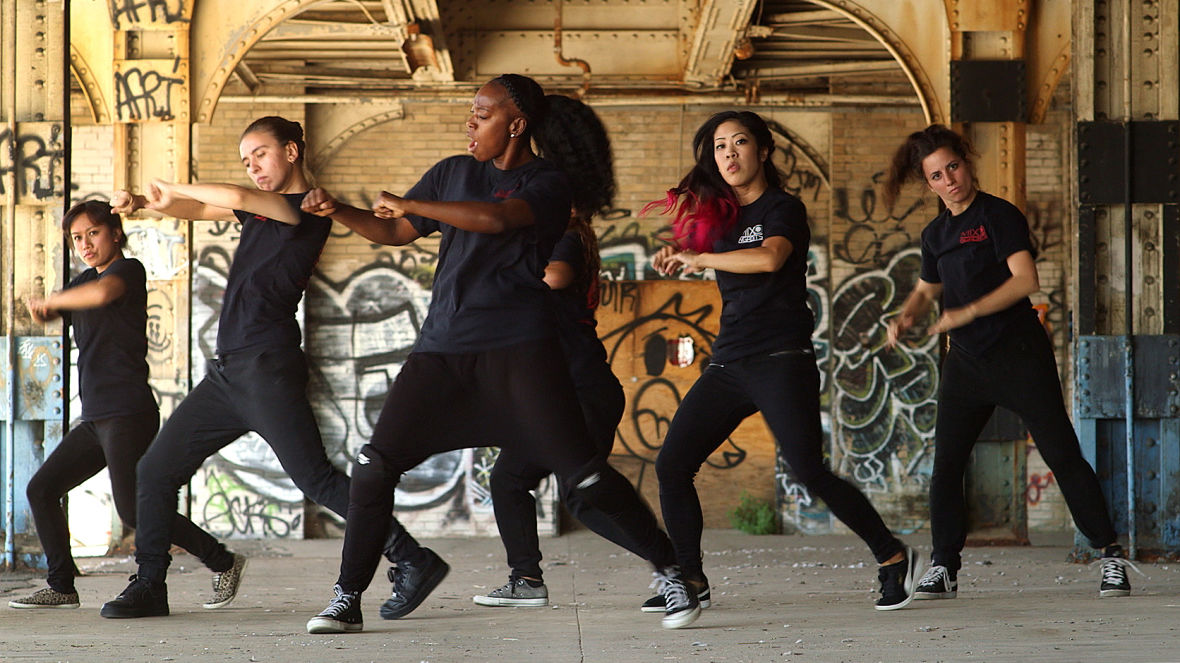 Beyond the practical requirements, finding a unique venue can also enhance your dance event by making the whole experience more inspiring and memorable.
Indoor vs outdoor venues
It's tempting to imagine a romantic dance event in a scenic location with perfect weather and ambience. But in reality, deciding to take your dance event outdoors will depend on the type of event and how practical it is for you and your guests to enjoy. Consider the following before starting your venue search:
Audience size: heading outdoors offers a practical solution to any local COVID-19 requirements like social distancing and density limits. Be careful not to opt for too big of an outdoor area, though, in case it makes your event seem sparsely attended or increases the number of staff you need to manage everything.
Weather conditions: for any dance event hosted outdoors, you'll need to plan extra resources for small changes in weather conditions (for example, light rain), instructions for your guests about how to dress appropriately for the conditions, and a clear cancellation and refund policy for extreme weather events.
Fit-out: if you're hosting an event outdoors, you might need to provide a portable dance floor, lighting, and décor to match your theme and guests' expectations.
Using public spaces: if you host your outdoor dance event in an area to which the general public usually has access, you'll need to contact your local council for permission to use the public space. You'll also usually need to provide your event plan and evidence of appropriate safety planning and facilities for attendees, such as parking, access to public transport, and bathrooms if these are unavailable.
Formal vs informal venues
Different venues can inspire a specific vibe, which may or may not work well for your particular dance event. A more formal location, like a grand hall within a public building or a concert hall, can make your event even more spectacular. If you're hosting a more social event, an informal space like a park, oval, or local gymnasium with more familiar surroundings can make your guests feel at ease.
When choosing your ideal location, visualise how you'll fit out the space to create the atmosphere you need for a memorable event.
Central vs local venues
Hosting a dance event in a central location ensures your guests have easy access to a variety of public transport options and allows groups of friends to come together and connect from further afield. However, a central location also can mean extra considerations (such as noise restrictions) and a more expensive venue.
A local venue in a specific suburb or region can have unexpected benefits. For noisier dance events, you can opt for a setting right out of town to crank the volume up as loud as you like. A less familiar location can also add to the mystery and exclusivity surrounding your event. If you're planning how to organise a dance event in the community, choose a venue easily accessible to that community.
How to host a virtual dance event
Hosting a virtual dance event gives you access to a huge potential audience looking to get fit, release stress, and even learn a new skill in the comfort of their homes.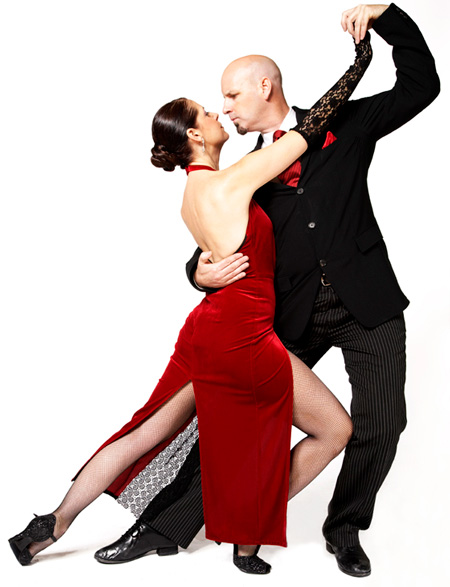 Virtual dance classes, in particular, are trending – instructors can choose to host them more frequently and can do them alongside in-person classes to maximise revenue.
What time will your event be?
Make sure to schedule your event for a time that suits most of your audience – you may need to consider the time zone of those attending. Exercise events or classes are ideal in the early morning when your guests are feeling fresh. If you're hosting a social event, aim for the evening or weekend so your guests can relax and zone out. The right time of day helps to set the mood for your dance event.
Technology considerations
You'll need an event streaming platform that allows guests to see everyone else dancing. You'll also need to either share your audio with all your listeners or invite guests to play their own music and mute their connections. A fun virtual background is also a must-have to build the right mood.
How to keep your participants engaged
You can build the same level of excitement and energy for a virtual event as an in-person dance event with the right strategy.
Schedule breaks for your guests every 15-20 minutes. It's also a sensible idea to break up the action with some competitions or games to keep people engaged.
Hosting a dance competition
If you're unsure how to organise a dance competition, there are some key differences between competitions and other dance event formats that you'll need to plan for. Your event plan will need to include how you plan to manage entries, judging, and prizes. You'll also need to find the ideal venue and high-quality lighting, sound, and audio-visual systems to add to the atmosphere of your event.
Hosting a dance show
A dance show is an opportunity to share the beauty and power of your chosen style of dance. Showcasing dancers in the right way requires some extra preparation beyond the activities needed for a typical dance event.
Hiring live musicians or musical accompaniment
A dance show featuring live music can really up the ante for your audience.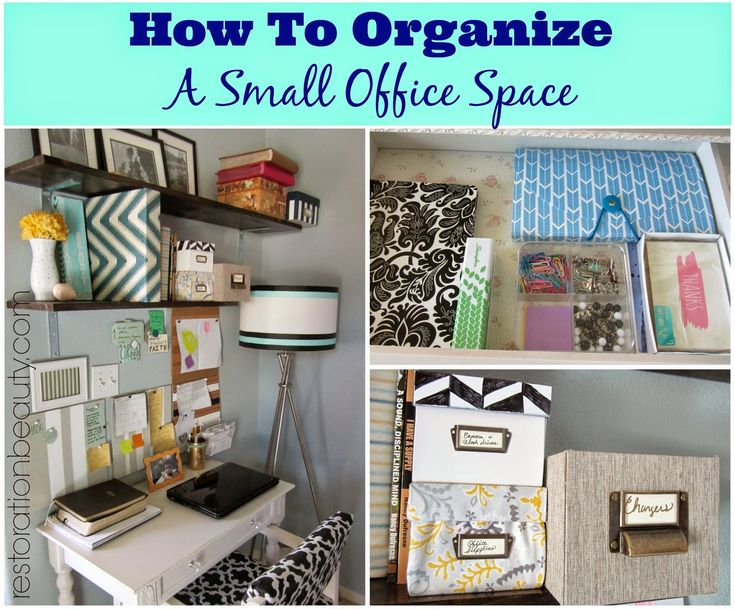 Depending on your chosen style of dance, you could book musical talent like a band, professional singer, DJ, or even a solo artist.
How to find high-quality costumes and sets
You can partner with a local costume store or dance attire company to provide high-quality costumes that keep everyone looking the part. Depending on your event venue, you could even provide a backdrop or full set for your dancers. Discuss your options with your chosen venue to see if they have anything pre-existing or any relationships with suppliers who could help.
Rehearsing before the big day
While your performers can rehearse in their own environment, they'll also need to practice in the actual event venue to make any adjustments based on available space. Make sure that you include a rehearsal time slot (or two!) in your venue hire agreement.
What equipment do you need when organising your dance event?
Dance events usually involve music! And the better the quality of your music, the more enjoyable it will be for your guests.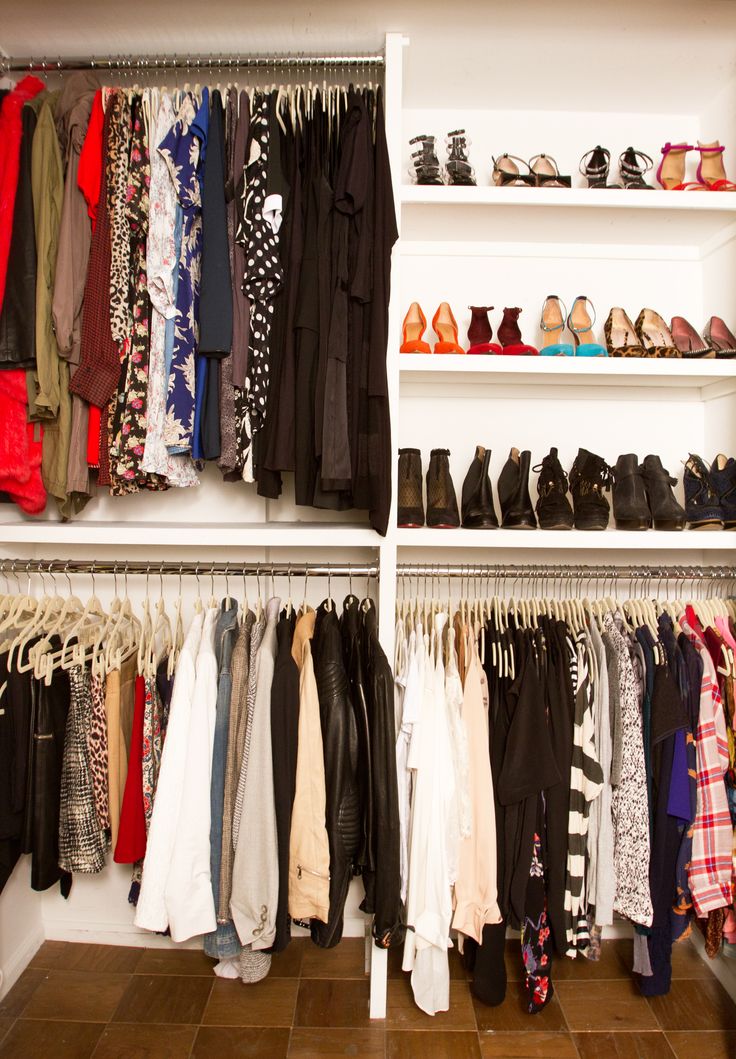 Your chosen venue may have some equipment options, or you could rent or buy, or bring in an audio expert.
Sound system
Make sure you pick a suitable sound system for your venue and chosen musical style, or consider a live DJ if this complements your event type. Sound doesn't need to break your budget, though. There are plenty of quality livestreaming technology options with crisp, clear audio.
Lighting
Lighting is one of your biggest opportunities to set the perfect vibe for your event. There's a range of lighting styles you can choose from to showcase your dance event to best effect.
Natural light: If you're outdoors or in an environment with plenty of natural indoor light, take advantage of your good fortune and arrange your dance activities in particularly well-lit areas or at times that set the mood best.
Lighting of individuals or key features: if you're looking to highlight dancers in a competition or performance, or showcase your amazing event set, custom lighting could be your best option. Find out if your venue offers a lighting package or technician to help.
'Dance in the Dark' events: want to avoid lighting requirements altogether? Try this popular event style where the lights are turned off, and participants really can 'dance like there is no one watching'.
Food and beverages
All that dancing can make attendees hungry and thirsty! Cater to their needs with onsite food and beverage options. You can either organise your own or partner with sponsors. Remember to find the right catering options for your style of dance event – for example, while it's okay to offer more elaborate food options at a seated dance competition or performance, look for easy-to-consume options in convenient packaging for active events.
Tips for managing your dance event
Make sure you're ready for action on event day, so your carefully managed preparations don't go to waste. With the right tools, your event day can run smoothly, and if it doesn't, you'll be able to adapt quickly.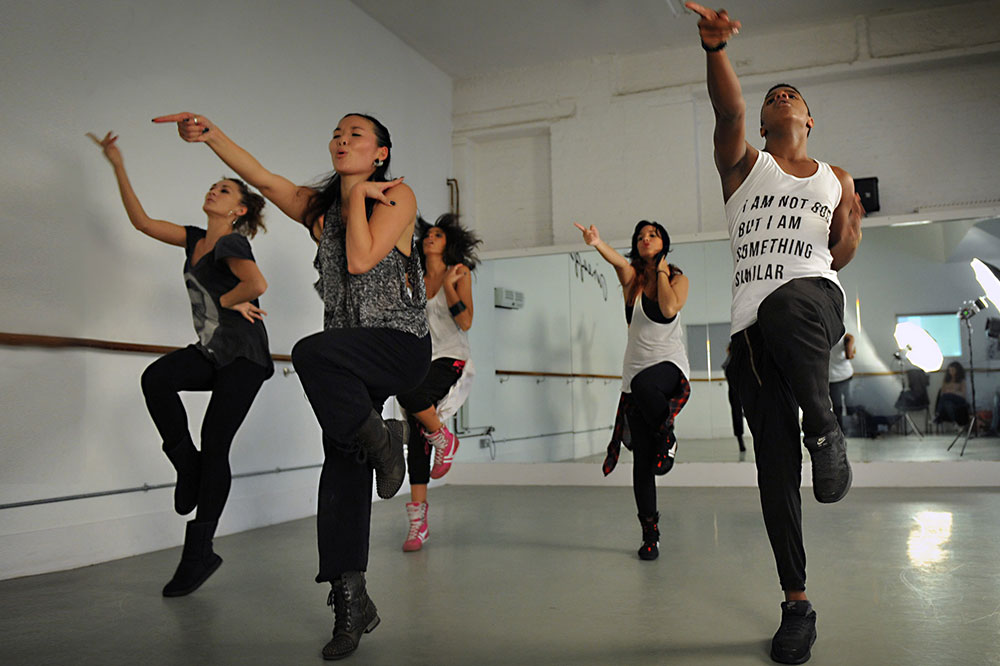 Use an event run sheet
A run sheet is a thorough listing of times and duration of each activity and is essential to the smooth running of your dance event. A run sheet keeps everyone on track, from staff to sponsors to competitors, and sets expectations for all involved. When putting your run sheet together, be realistic about the time allocated for each activity and rehearse in advance wherever possible.
Entry management
Managing event entry like guest check-in, door sales, and no-shows at your event is vital to event success. Using Eventbrite, you can check guests in online using the Organiser App. You'll also be able to sell tickets and manage your waitlist so that if guests don't show, you can reallocate their tickets on the spot.
How to promote a dance event
Now that you know how to host a dance event, it's time to start attracting your best audience yet. Your event plan should include how you will reach your target audience, what advertising strategies you will use, and who you'll enlist to help.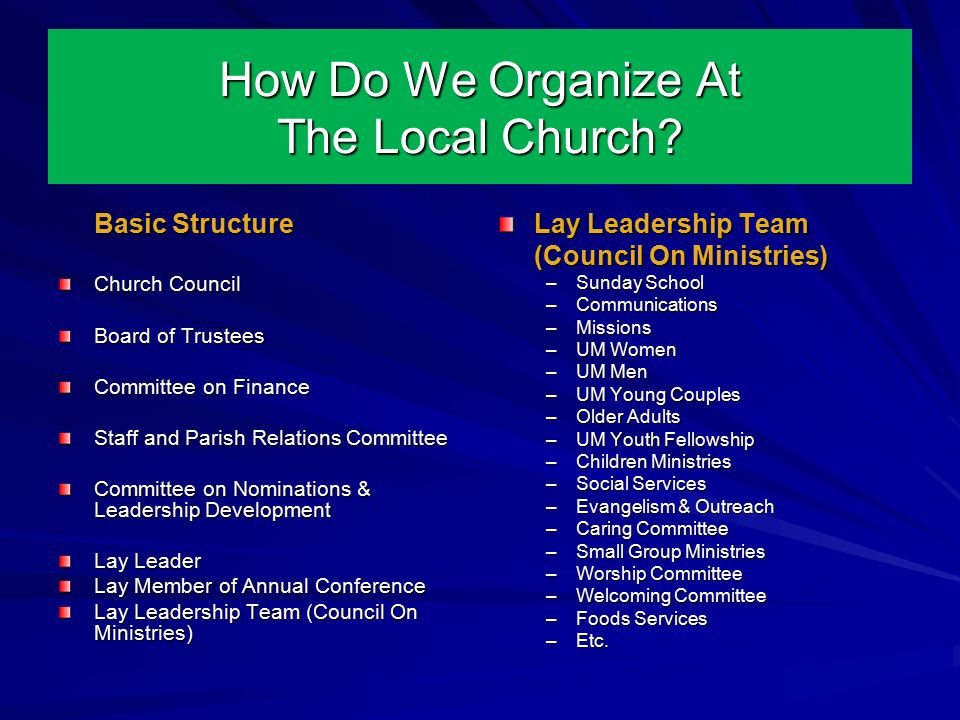 Write your best description
Ticket sales for your dance event start with a killer event description. Your description should be engaging yet concise so that your guests know exactly what they're signing up for. You should also mention any safety considerations and pre-event registration requirements.
Work with influencers
Engaging with your community is a creative way to promote your dance event. These could be people with whom you have a contractual relationship (such as social media influencers) or prominent figures in the dance community.
Advertise your dance event
Your event promotion strategy should include advertising on social and traditional media, as well as reaching out to similar-minded businesses (dance studios/dance supply stores) with flyers and posters to expand your reach. Think about which social platform is most appropriate for displaying the type of promotional material you have, and consider where your target audience is most likely to see this content – for example, younger audiences may look to Instagram first.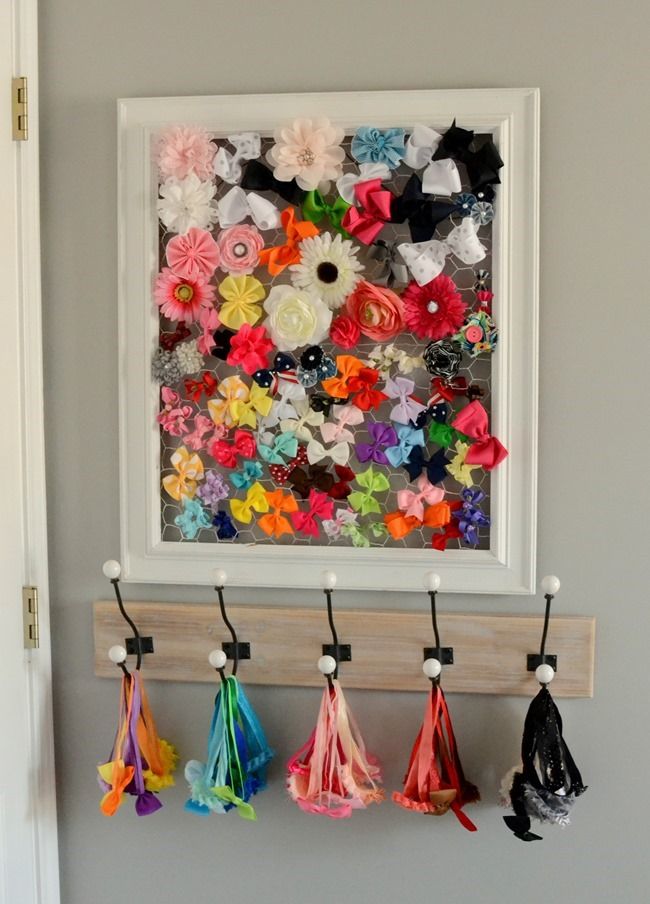 What to do after your dance event
After your event, you can start analysing what could be better next time. Your post-event review should include reaching out to thank your guests and looking for opportunities to deliver even better events in the future.
Using your event data
Managing everything for your event in one place with Eventbrite has some great benefits for organisers post-event. Eventbrite event reports have everything you need for a post-event review, including sales reports and which marketing channels worked best.
Send an email
The party may be over, but the good times can continue if you remind participants about the fun they had. Post-event emails are the perfect way to share images, videos, or results. They're also a fantastic opportunity to promote upcoming events.
Send a survey
What's the best way to make sure your event was a success and that your guests will be at the next one? Send out a post-event survey to your audience.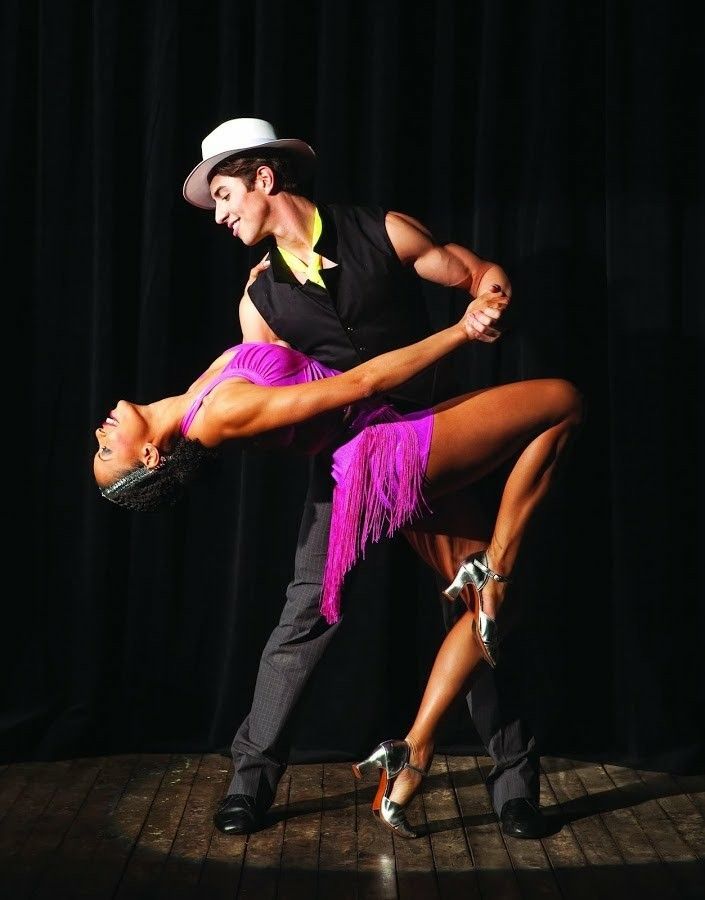 A post-event survey helps you understand what went well and how you can do even better next time.
Make your next dance event a success
Eventbrite is here to help with planning and organising a dance event that you and your attendees will remember. Once you're ready to start promoting your dance event, get started with Eventbrite Boost to manage all of your event activities and marketing in one place.
How to prepare the first dance: everything you need to know about it
The newlyweds' first dance is a very touching and at the same time crucial moment. How to properly prepare for it, choose a song, rehearse, and what if you don't dance at all?
Is the first dance really necessary at a wedding?
The first dance is a pleasant tradition. This is a special moment of the evening when the lovers dance for the first time in a new status - as husband and wife. Why keep the tradition? We know at least 5 pros.
This is a wonderful element of the celebration scenario, which will color the evening and become one of the highlights along with the ceremony, colorful rituals and numbers performed by the artists.
This is a very touching and emotional moment for the guests and, in particular, for the parents of the newlyweds. Often it is the first dance that causes tears of happiness in mothers and grandmothers.
It's also worth dancing for amazing photos and videos.
The first dance can also be made a semantic part of the wedding: choose a special composition that will fit into the general outline, or put on a whole dance number that will continue the series of performances of the artists.
Finally, the few minutes during which you dance will probably be the only moment of the day when you will have time to think about each other and about your relationship, forget about all the hassle and worries and abstract from what is happening, as if you were left alone.
How to choose a song
Most often, couples prefer slow songs - this is a win-win option even for those who do not dance at all in life.
If you want to perform an unusual dance, it is better to choose rhythmic music and rely on movements.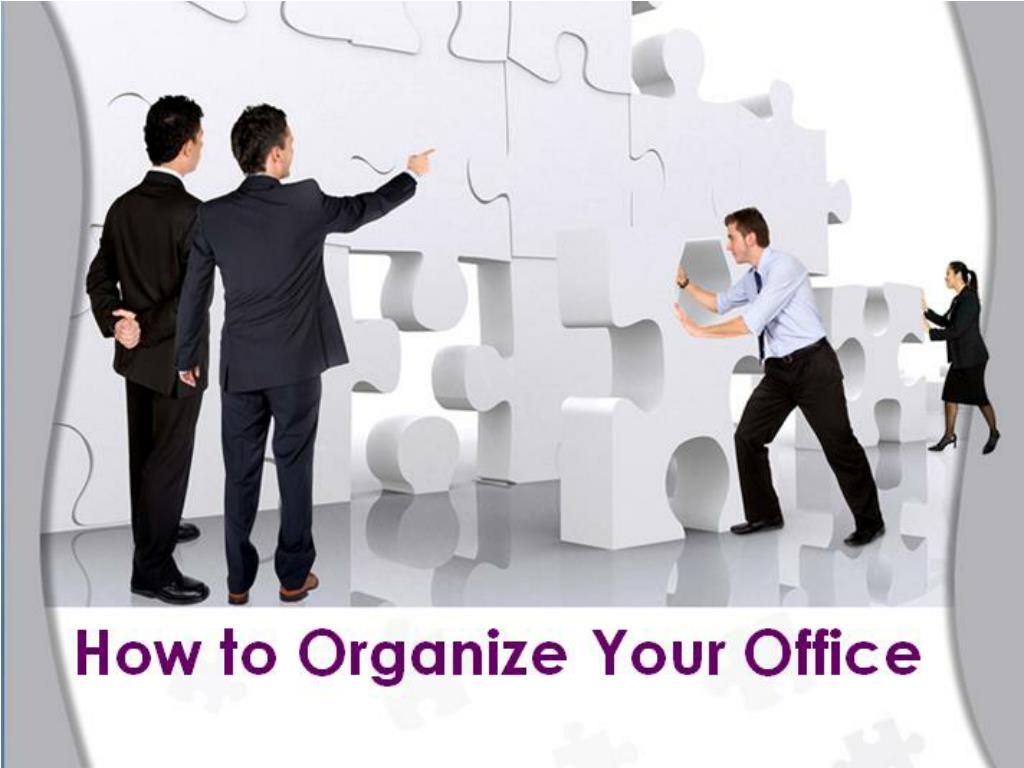 The song for the first dance can be absolutely anything:
your favorite composition,
the song you first met, danced to, or kissed to;
a song related to something in your story;
music written especially for your couple.
No idea what song to pick? Refer to the classics: Elvis Presley, Frank Sinatra or, for example, Queen will always be relevant. And if the selected composition is too fast for your dance, you can ask the guest musicians to cover it at a slower pace.

How to choreograph a dance
If you have chosen a slow song and are not eager to choreograph a special dance, you can limit yourself to a kind of waltz. According to statistics, this is what most couples prefer.
If you want to surprise your guests with an unusual performance, but you are not professional dancers, it is better to contact a choreographer. By the way, it would be more correct not to try to come up with a dance on your own, but to let the master listen to your song or even several to choose from and find out what dance options he can offer.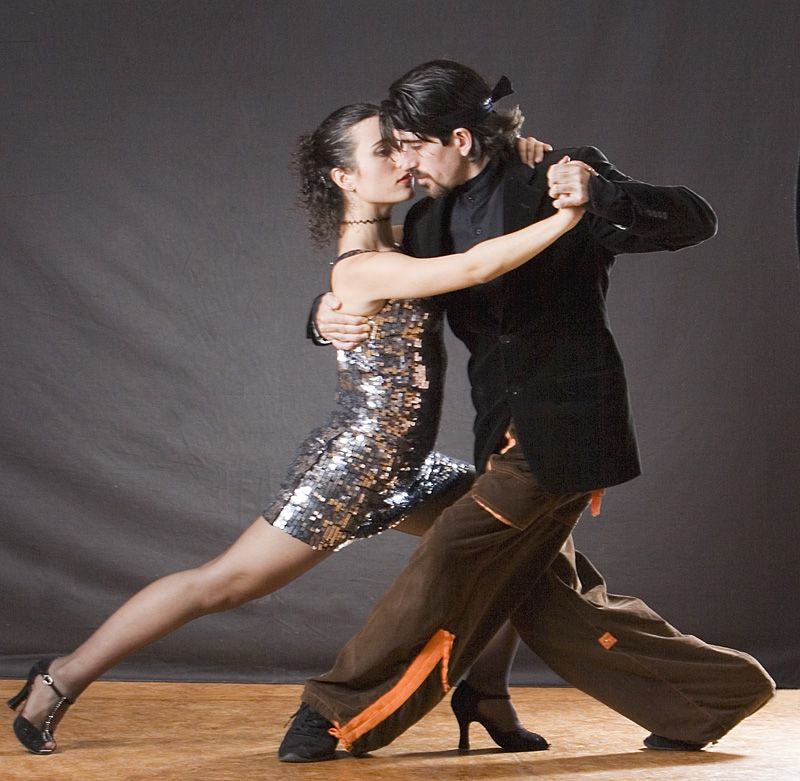 Do not forget that the preparation of a wedding dance can take from several weeks to several months, depending on the complexity of the performance and your workload.
How to deal with shyness
If you are shy about dancing in public and are terrified about how you will perform your first dance, training will help you. Try going to a dance studio or just going to clubs before your wedding - this will give you confidence.
Still don't want the two of you to be the center of attention? Change the tradition and arrange a massive first dance - let all your guests circle around the hall in pairs.
If you absolutely do not want to dance
A wedding is yours and yours alone. And, of course, it should go the way you want. If you do not intend to include the first dance in the script of the evening, do not think about how guests, parents, friends will react to this. You will surely have enough other highlights, numbers and entertainment, so that everything will be fine without dancing.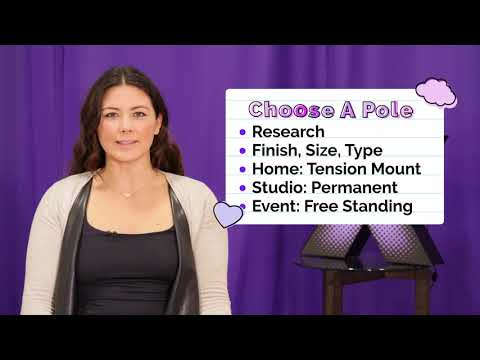 How to arrange the first dance of young people
Often, at weddings, specially appointed guests try to create an atmosphere of an enchanting performance - they throw rose petals, confetti on the young people from the outside, blow soap bubbles themselves and other interesting things. In the photo and even more so in the video, it looks, to put it mildly - not very.
Design and accompaniment for the first dance of young people
Bumfetti (rotary clapperboard)
The easiest and most economical way to emphasize the pomposity of the event. According to the principle of operation, boomfetti are pneumatic, pyrotechnic and spring-powered. The contents of the bumfeti can be serpentine, stars, hearts, doves, miniature money. The shot occurs at 2 - 4 meters (depending on the size), then the shot contents fall around the dancing couple for a rather long time.
The main disadvantage is that in a room with a low ceiling, their effectiveness is greatly reduced and the effect of unusual rain turns out to be short-lived.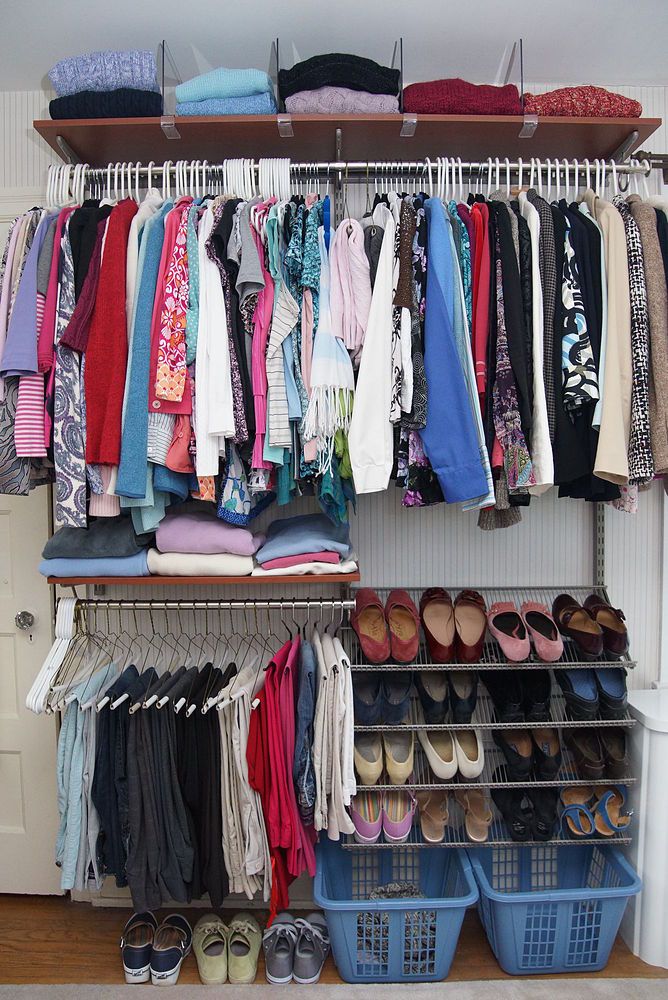 Bubble Maker
A special apparatus is installed, which consists of a base module and a nozzle. It is the nozzle that generates soap bubbles, it can be of different sizes - from 5 to 15 cm in diameter. To enhance the effect of the generator, you can use various lighting fixtures or a wind blower with it.
The soap bubble generator can be connected to an indoor outlet or to a car cigarette lighter, which allows it to be used on a wedding walk and for a photo shoot and for entertaining guests.
The disadvantages include the fact that with prolonged use indoors, the floor can become slippery.
Candles
With the help of candles on the floor, you can enclose a certain area, inside which the newlyweds will dance. The contour can be made in any shape: a circle, a square, in the form of a heart, etc. When using real candles, it is important to remember the danger of fire, you can easily set fire to the hem of the bride's wedding dress, so make the area as wide as possible, but rather use artificial candles.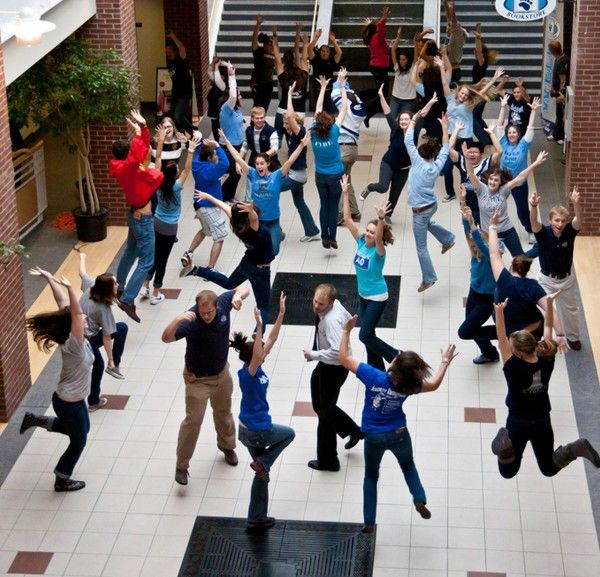 Alternatively, you can line up the guests around the newlyweds and distribute candles to them, in complete darkness, the most exciting and happy moment will pass among the candles.
The downside is that this is a very fire hazardous event, it is better to use LED candles, which very plausibly imitate the effect of a real candle. Unfortunately, with LED candles, a minus in cost, buying 1-2 candles is not a problem, but if you need 30 of them, then this is already expensive. But very beautiful and romantic!
Surprise ball
Surely many have seen what a surprise ball is, it is an inflatable ball, inside of which there are many smaller inflatable balls. At the right moment, the ball is pierced, and small balls fall down.
The disadvantages include the short duration of the effect, due to the fact that there is little air in small balls, they fall rather quickly. Also, a "surprise" is unlikely, because this ball is usually hung from the ceiling from the very beginning of the wedding celebration.
Cold fireworks
Cold fireworks look very beautiful and mesmerizing, but despite the fact that the fire is cold, not every room will allow you to use it. Therefore, it is necessary to discuss this issue with the administration in advance.
A good persuasive argument can be the organization of this fireworks by pyrotechnics specialists. In addition, when contacting a special company, you conclude an agreement with them and the pyrotechnic company bears all responsibility for the people and the premises.
Backing dancer
You can invite a group of professional dancers and do a staged dance together with them. Artists can simply create a "background", dancing around the young, or maybe play a scene from some ballet. Here much depends on the dancers themselves and their choreographic education.
The disadvantage of this method is rather high cost, to invite a group of artists, the pleasure is not cheap.