How to dress for daddy daughter dance
*18 casual & dressy looks!* Daddy daughter dance outfits!
Share This Article
Share Post
Wondering what to wear to the father-daughter dance? You've come to the right place!
There's something about the daddy-daughter dance that gets me every time. Regardless of the time, the love between father and daughter knows no distance. In every daughter's eyes, her father is always the one and only superhero.
When it comes to the father-daughter dance tradition, it symbolizes the warmth and genuine love for each other.
Such a beautiful moment.
Ahead, I've gathered 18 father-daughter dance outfit ideas from all kinds of styles so you know how to pick the right one! Enjoy!
1. Daddy daughter dance outfits in pink
Source
For daddy, a well-fitted suit is the fail-proof look of all time.
If you want a lowkey matchy look, matching your daughter's dress and your tie in the same shade will always do the trick.
2. Casual daddy daughter dance outfits
Source
More often than not, people always do cocktail attire for the daddy-daughter dance.
However, the time has changed and you can for sure loosen up a bit according to the venue and formality.
For dad, you may wear jeans but at least finish up your look with a button-down shirt.
As a rule of thumb, dress casual yet decent to a certain extent.
3. Father-daughter dance sparkly dresses on amazon
Get this dress on Amazon
♥
If you are looking for a father-daughter dance dress on a budget, this darling one from Amazon will seal the deal.
Featuring the crafty sequin prints and attached pearl belt, this dress is bound to make your daughter feel the best.
It comes in all different colors and sizes from baby girls to adults, check it out!
4. Daddy's daughter matching outfits
Source: Lindsayssweetworld.com
Want to make it more festive? Go for a sequin dress to add the glam!
5.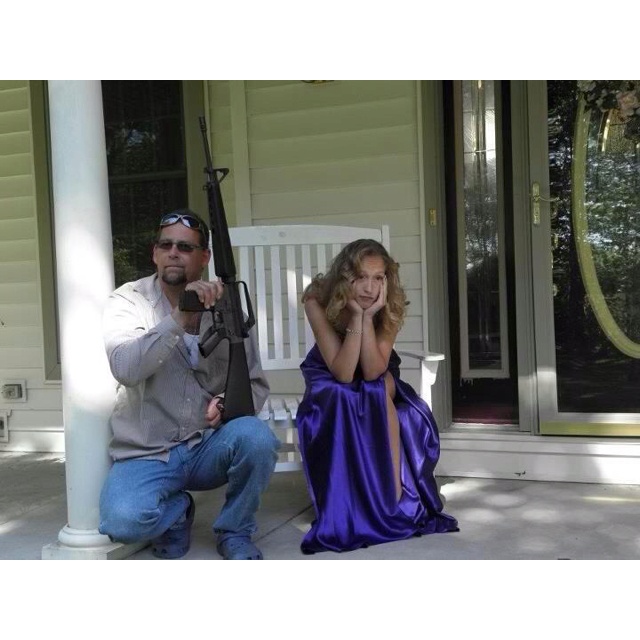 Father-daughter dances in cute dresses on amazon
Get this dress on Amazon
♥
This one is just irresistibly cute and fluffy.
If I am lucky enough to have a daughter, I will definitely do the whole look from the crow, "cotton candy" dress to sparkly ballet flats.
Such a darling princess.
According to the reviews on Amazon, this dress looks even better in reality and is perfect for family portraits. Check them out!
6. Tutu skirt x pink leggings
Source
Never thought of this combo but I must say pairing the statement tutu skirt with pink leggings actually look so cute!
You know, some girls aren't really fond of wearing dresses, perhaps this look can get away with it!
7. Father-daughter dance dresses on amazon
Get this dress on
Amazon
♥
To feel the comfiest, this A-line sequin blue skirt is perfect.
I love the fact that it's fancy but not too over the top so I can reuse the dress multiple times!
8.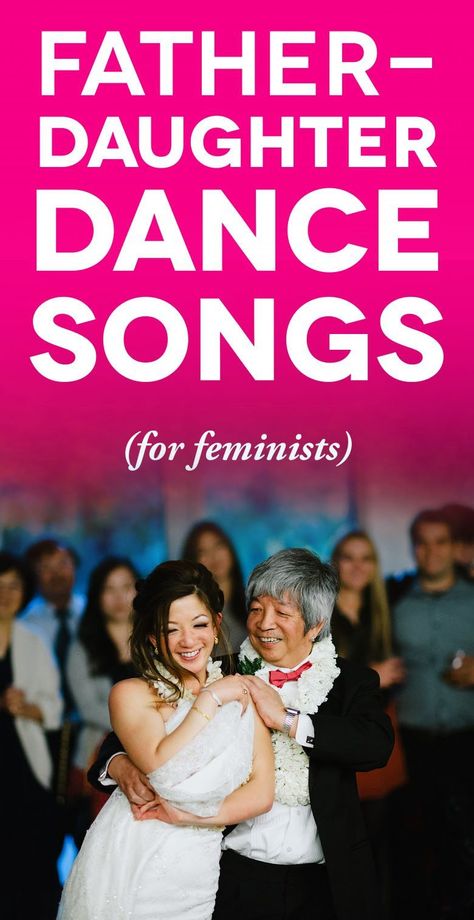 Floral daddy-daughter dance dress
Source
If your daughter doesn't want to look too princessy, a refreshing floral dress may be her cup of tea!
9. Marine homecoming daddy daughter
Source
Military homecoming x father-daughter dance.
Such a magical moment to capture!
10. Dress as fancy as you want
Source
There's nothing too over the top when you are a wonderful teenage girl.
I'm sure you will have the best photoshoot with your fancy prom dress!
11. Casual father-daughter dance outfits
Source
For a casual daddy-daughter dancing look, a cute denim shirt and light blue midi skirt just look nothing but refreshing!
At the end of the day, how your daughter feels about the dress matters.
Regardless of her age, respect for her choice of outfits always plays a big role!
12. Bohemian daughter dress on Amazon
Get this dress on
Etsy
Want to add a dash of elegant bohemian vibes? This sage green maxi dress is perfect!
Some of the sizes often sold out, save it to the wish list maybe!
13.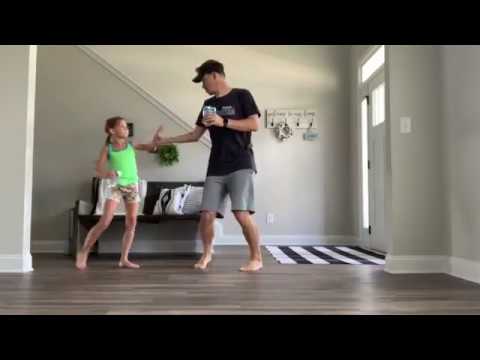 Daddy's daughter dances matching outfits
Source
Want to be the stylish dad? A sleeveless waistcoat and a bold pink tie just seal the deal!
14. Winter father-daughter dance outfit ideas
Source
When the days are chilling, don't forget to wear a puffer jacket to stay warm!
15.
What to wear to the father-daughter danceSource
Sky blue suit and pink ruffle dress. This look just can't be any more springy.
LOVE.
16. Preppy father-daughter dance outfits
Source
Want to look extra preppy? Wear a pocket square!
I'm sure your teenage daughter will appreciate it!
17. Black dress as the classic look
Source
Who says little girls have to wear pink? This LBD is such a classic piece!
18. Bride's father daughter dance outfits
Source
When you are just a little girl, a father-daughter dance is 100% joy and laughter.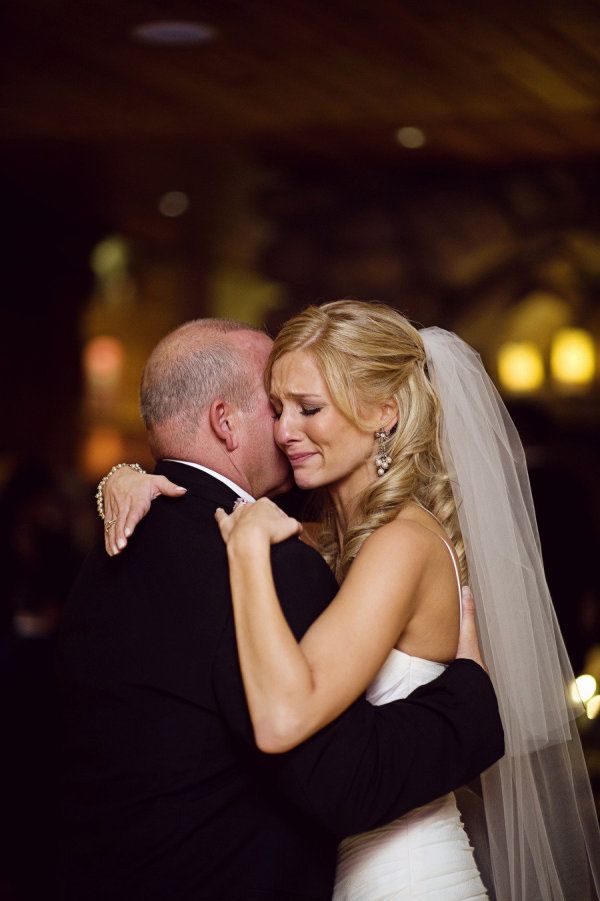 But when you are the bride-to-be, you will know how precious the dance is.
FINAL THOUGHTS:
So there you go, the 18 outfit ideas if you wonder what to wear to the father-daughter dance.
What are your thoughts on that? I hope that get you inspired! Remember, it's never about the outfits but the precious dancing moment that makes your day.
So now it's time to pin down your look and have fun with your little valentine!
For related articles, check out the list below. See you there loves!
18 outfits: What to wear to a private school parent interview?
15 real-life looks to Kindergarten & preschool graduation!
【18 dos & donts!】What to wear to the graduation ceremony as parents?
【17+ VISUAL Guide】First communion outfits for mothers (and fathers!)
Daddy Daughter Dance Dress - Etsy.de
Etsy is no longer supporting older versions of your web browser in order to ensure that user data remains secure.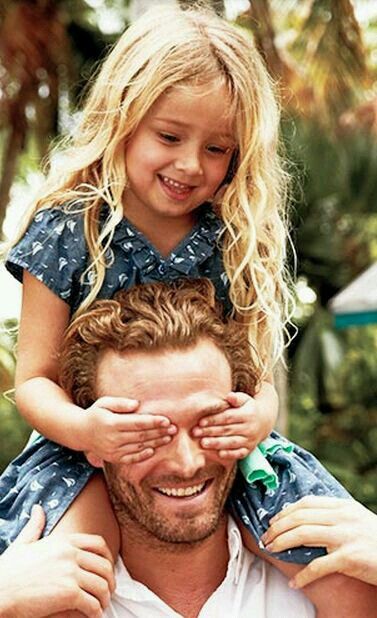 Please update to the latest version.
Take full advantage of our site features by enabling JavaScript.
GERMANY Find unique items from around the globe that ship to Germany
(35 relevant results)
What to wear for mother to daughter's wedding
Contents:
What to wear to the mother of the bride - a smart dress or a trouser suit?
What dress to choose for my daughter's wedding (style and models)
Long evening nine0006
Stylish "case"
Summer in Greek style
Evening dress for the full mother of the bride
nine0005 Where could I buy
What color do you prefer
Fashion shoes and accessories
A few tips for choosing an outfit for your daughter's wedding nine0006
Photos of wedding dresses for mother of the bride
During the preparation for the wedding a lot of time, the search for images for the newlyweds takes a lot of effort, the choice of clothes for parents fades into the background.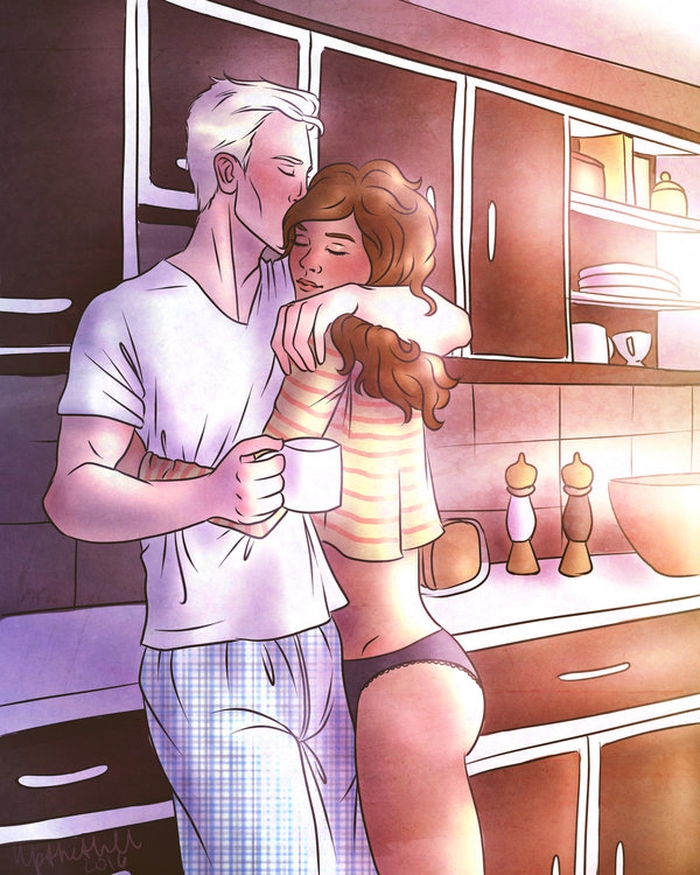 But the future mother-in-law should look attractive at the marriage of her daughter. How to dress for the wedding of the daughter of the future mother-in-law? There are rules and regulations that must be adhered to. nine0003
What should the mother of the bride wear - an elegant dress or a trouser suit?
A wedding is a great occasion to update your wardrobe. When choosing what to wear for a mother's wedding to her daughter, it is worth considering several options that are most in demand. These are, first of all, dresses and classic trouser suits. What is better to wear?
It all depends on the preferences, physique of the woman. Ladies with a slim figure will look perfect in trouser suits. An elegant, well-chosen trouser suit is able to emphasize the graceful figure of the mother and next to her daughter she will look simply amazing. The advantage of a trouser suit is convenience, because all day mom will be on the move, worries. Comfort is an important fact that must be taken into account.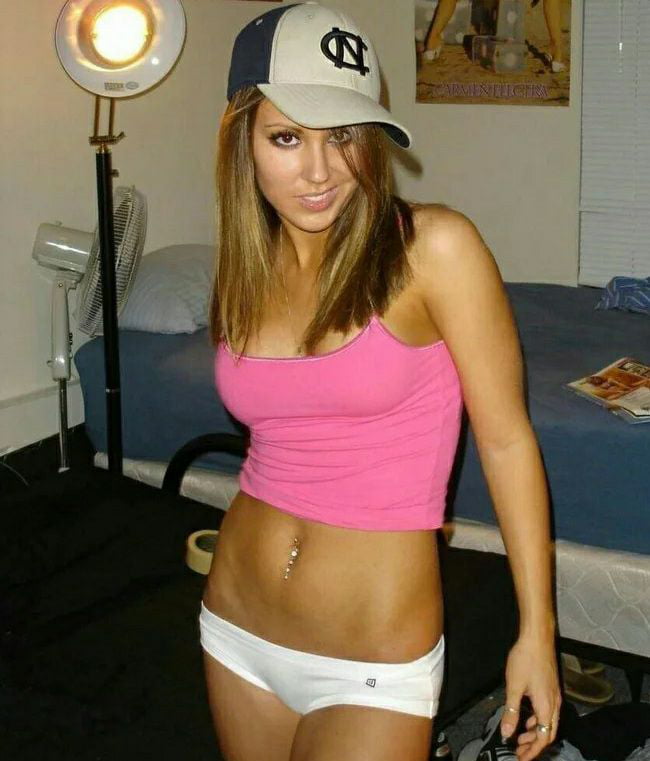 nine0003
A dress is a universal outfit that will suit women of any age, body type, the main thing is to choose the right style and color. For slender mothers, a tight-fitting outfit is quite suitable, for women with curvaceous shapes, Greek-style or wrap dresses are suitable.
Only the mother herself can answer the question of what is better to wear - a trouser suit or a dress. It is important how old she feels and whether she likes her own reflection in the mirror in one way or another. nine0003 back to content ↑
What dress to choose for daughter's wedding (style and models)
You can choose any style, model, tailoring of a dress for a mother for a daughter's wedding. To decide what exactly is better to wear, try on several different styles, see how they sit, you feel comfortable, whether you look funny or ridiculous in such an outfit.
Long evening dress
An elegant floor-length evening dress will look the best.
It is necessary to pick up shoes with high heels. But do not forget about comfort, convenience. When choosing a style, the mother must independently evaluate the merits of her figure, determine which model will sit optimally, whether it is possible to expose some parts of the body. nine0003
back to content ↑
Stylish case
A sheath dress will look good, which will emphasize all the advantages of the figure. He simply needs shoes with at least a small heel, because thanks to such shoes you will visually become fit, slim. See the photo for an example.
Greek summer style
If the festive celebration will be celebrated in the summer, you can wear a sundress in the Greek style. Due to the lightness of the materials from which sundresses of this style are sewn, your image will seem gentle, airy, elegant. nine0003
Watch the video for more details on how to choose the image of the mother of the bride:
back to content ↑
Evening dress for a fat mother of the bride
Even if you can not boast of a slender fit figure, now there is a huge selection of images for ladies with curvy shapes.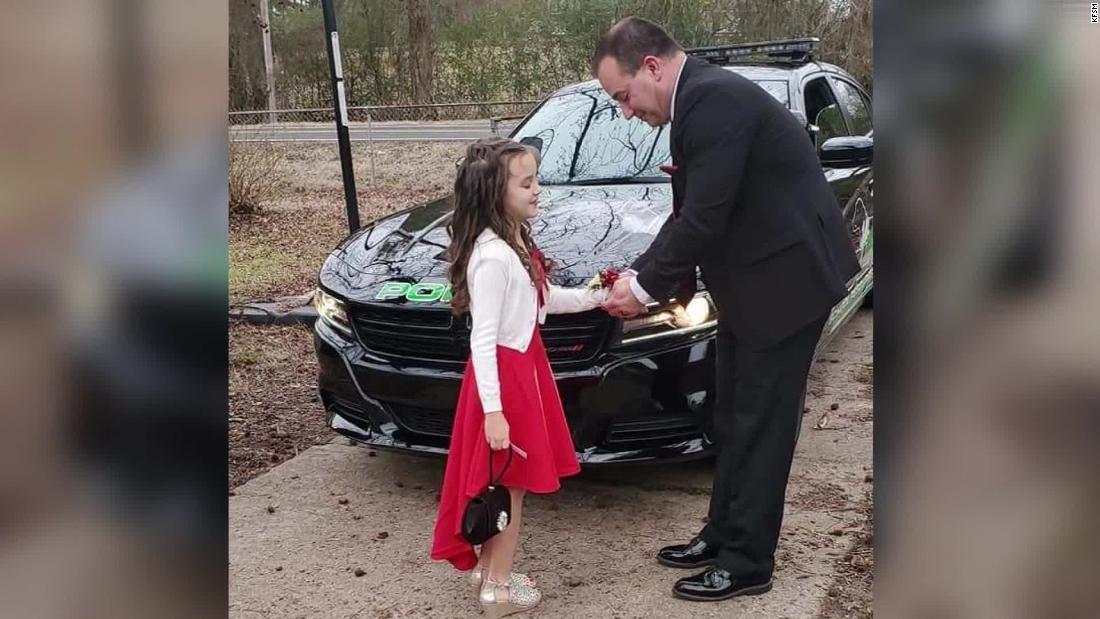 When choosing clothes for the full, it is recommended to follow a few simple tips:
It is better to choose clothes with strict lines, avoid dresses with flounces, frills, folds, which will make you visually even bigger. nine0006
Fabrics are recommended to choose light, freely falling down. They will hide all the flaws, you will feel comfortable.
It is better to wear clothes that will emphasize your advantages (beautiful puffy breasts, slender legs), hide flaws.
By colors - it is worth choosing outfits from plain materials.
A high-waisted skirt and a light blouse with a decollete will be a perfect outfit for overweight mothers for a wedding. To complement the image will help a jacket or jacket of the same color scheme as the skirt. Give preference to dresses in the Greek style or free cut. nine0003 back to content ↑
Where to buy
You can buy clothes for mother for daughter's wedding in wedding salons, for example, in Ideal, Romance, Prestige.
If you are not afraid to buy clothes without trying them on, order them online. Popular stores in Moscow are Ricamare, 1001dress, Dress Vip.
To make the mother's dress for the daughter's wedding fit perfectly, you can sew it to order. Salons of Yulia Dmitrieva, Bella Rossa are considered to be well-established workshops. nine0003
If in this situation you can not buy a new chic outfit, rent it. This service is provided by Fashion House, Eclia, Cavaliere, Elite stores.
back to content ↑
Which color do you prefer
When choosing how to dress for a mother's daughter's festive event, one should not forget about the color of the clothes. Mom should avoid white, beige, gray tones, black. White is the color of the bride (daughter) and you will merge if you are the same color. Black color is mourning, but in combination with accessories, an evening dress will look solemn. nine0003
Pastel dresses are ideal, the lighter the better, it refreshes, makes you younger.
It is not recommended to choose clothes that are too bright colors or with sparkles - firstly, it is not age-appropriate, and secondly, it looks ridiculous.
back to content ↑
Fashion shoes and accessories
Having chosen clothes for a wedding, you need to think about shoes, jewelry, additional accessories, hair, make-up.
It's better to choose comfortable shoes, because you have to spend most of the day on your feet, first gathering the bride, then in the registry office, dancing in the evening. Shoes should have a small, stable heel. Break in your shoes beforehand so that on the day of the wedding they don't rub calluses on you and spoil your mood and holiday. nine0006
Jewelry. A pearl necklace, matte beads will look perfect. But if the daughter has a pearl necklace, then the mother is not recommended to wear a similar one. Do not buy too bright, shiny jewelry.
Accessories. Take care of your handbag: it is best to choose a clutch bag, in which you will always have a mirror, a handkerchief, and other necessary little things at hand.
The hairstyle should be chosen based on the length of the hair, the shape of the face and personal wishes.
Make-up. Normal daytime or natural evening makeup is quite suitable. Calling and bright is better not to do. nine0006
There is always more attention to parents and newlyweds, you will be in full view of the guests all day long. Therefore, when choosing accessories and jewelry, it is worth considering that everything should look harmonious.
back to content ↑
A few tips for choosing an outfit for your daughter's wedding
To answer the question of what to wear to your daughter's wedding, you should listen to the following tips:
Choose the right outfit and shoes to make you feel at ease all day long. You must like the image. nine0006
To hide imperfections, apply the trick - wear a set of corrective underwear or just a high-quality, shape-supporting bra and slimming tights.
Do not wear white clothes, as well as bright colors (for example, defiant red).
Jewelry and accessories should look harmonious, complementing your image. You should not wear the entire collection of jewelry available at home, stick to the measure.
Make-up should be restrained without bright colors. Before the event, it is worth putting the skin and nails in order. nine0006
Buy clothes in the size that you wear, do not choose more or less.
If you are planning a wedding in the spring or autumn, get a bolero that you can wear on top when it gets cool.
Women over 40 years of age are advised to wear mid-length or long skirts. The optimal length is knee-deep or slightly lower.
In order for your dress to look harmonious when paired with the father of the bride, the man needs to wear an accessory of the same color (for example, a flower, a handkerchief, a tie). nine0006
See more mother of the bride outfits in this video:
back to content ↑
Photo of wedding dresses for mother of the bride
If you still haven't decided what to wear to your daughter's wedding, ask her or a friend for help.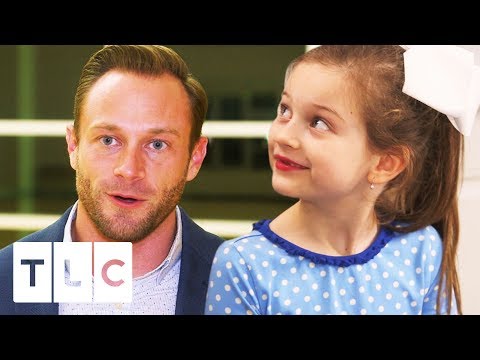 Did this information help you choose an outfit? Share your opinion in the comments. There you can also talk about your experience if you already had to choose clothes for attending your daughter's wedding. nine0003
Ideas for a family photo shoot in the studio
Ideas for a family photo shoot in the studio
The holidays are over, New Year's decorations are being removed in the studios, and the weather outside is unstable: either gray and slush, or frost and snowstorm. Planning a family shoot with a photographer and catching a sunny and frosty day in winter is quite difficult. Therefore, we have collected for you the best ideas for family photography in the studio.
The idea of ​​a family photo session is the successful selection of a photographer, location, images and accessories. Based on the atmosphere of the chosen photo studio, you can choose images and accessories. Or you can start with the images of the characters, and only then find a suitable studio for them.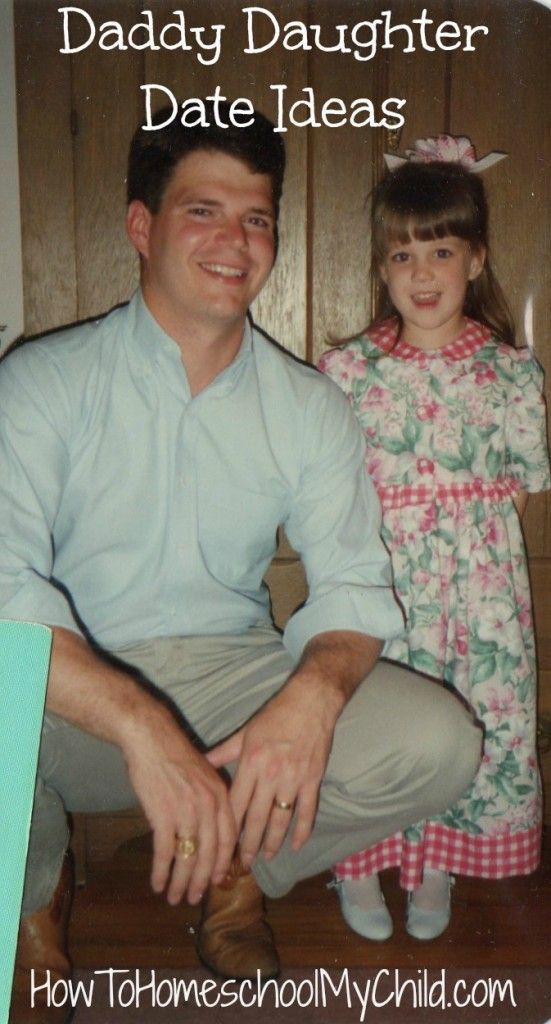 Sometimes the topic of photography is born from some nice little thing, for example, a photo frame, wreaths or a swing. nine0003
How to choose a photographer for a family photo shoot in the studio?
Family photo sessions are usually conducted by children and family photographers.
If you don't know a family photographer, you can choose one based on several criteria:
Photographer's portfolio. If you are close to the style of processing and the quality of the photos that are posted on the site or the page of the photographer, you can contact him. nine0006
Filming locations. If you are planning a photo session in a studio, choose a photographer who has a lot of beautiful photos taken in the studio in his portfolio.
Recommendations from friends. If you trust the taste and experience of your friends, you can rely on their recommendations when choosing.
Reviews on the Internet. In the reviews, pay attention that they write not only about the timing and quality of the received photos, but also about the photographer himself, his character and the shooting process. nine0006
Self-development of the photographer. The experience and professionalism of the photographer is evidenced by the fact whether he participates in some kind of training master classes and workshops, or maybe even conducts training himself.
Cost of services of a photographer. If the photographers you have chosen don't fit into your budget, look for beginner photographers, graduates of photography schools, who initially charge a nominal fee for their services. But don't ask or expect an aspiring photographer to take a photo in the same style as a top premium photographer. nine0006
Employment of a photographer. If it is important for you to shoot on a specific day, ask in advance if this date is free with the photographer you like.
How to choose a photo studio for a family photo session?

Read our detailed studio selection guide with criteria and examples of different styles.
If you have chosen a good photographer for your family, he will help you with choosing a photo studio, selecting images and interesting ideas for shooting. nine0003
How to find an idea for a family photo session?
If you don't want to just wait for a bird to fly out of the camera, consider what you will be doing while the photographer captures your emotions.
Hugs. Hugging is the easiest thing you can do in front of the camera. The secret is not to do this on camera, but to just be naturally affectionate towards each other and your children while the photographer is catching good shots, choosing the angle and making sure that nothing is lifted up or touched anywhere. Children can be taken on the handles and put on the shoulders so that the children are at the level of adults in the frame. nine0006
Toss and bounce. In a fit of fun, you can all jump together - the main thing is that the photographer has time to switch to continuous shooting. Be careful when throwing small children up so that the shooting does not end in the emergency room.
Jogging. You can even run around the studio perfectly to relieve the first tension and relax. If there are many children in the family, they can run around their parents. nine0006
Joint dances. You can dance or arrange pair dances: father and daughter, mother and son, for example. If someone in the family is a professional dancer, bring a touch of personality to the photo session, prepare the appropriate costumes and accessories: tutus and pointe shoes or wide pants for belly dancing.
Engine. If the family is large, you can play the engine. You will get interesting composition and emotional shots.
Kisses. Where would we be without them? If there is one child in the family, parents can kiss him on both sides at the same time. If there are two children, they can do the same with their mother. Or you can arrange a cycle of kisses: the daughter on the shoulders of the father kisses him on the top of his head, the father kisses his mother's hands, and the mother kisses the daughter on the top of the head. The main thing is to capture the intention of the kiss in the photo, and not the moment when the faces are flattened in a kiss. nine0006
Pajama party. You can dress in beautiful pajamas in the studio, which recreates the conditions of a bedroom with a bed, pillows and blankets. You can lie in bed, cuddle, play peek-a-boo with the help of a blanket, in every possible way recreating the morning bliss of the weekend.
nine0028
Pillow fight. Pillows are usually available even in studios where there is no bed. To defuse the situation, you can indulge a little. However, you shouldn't get too carried away with this, because in such an energetic struggle it will be difficult for the photographer to take beautiful shots without grimaces on their faces, and mom's makeup and hairstyle can irretrievably lose their original appearance.
Foam party. Some studios have washbasins or even real water bathtubs. You can take a bubble bath and immerse children in it. Don't forget to bring bathrobes and towels with you.
nine0004
Morning coffee with rolls.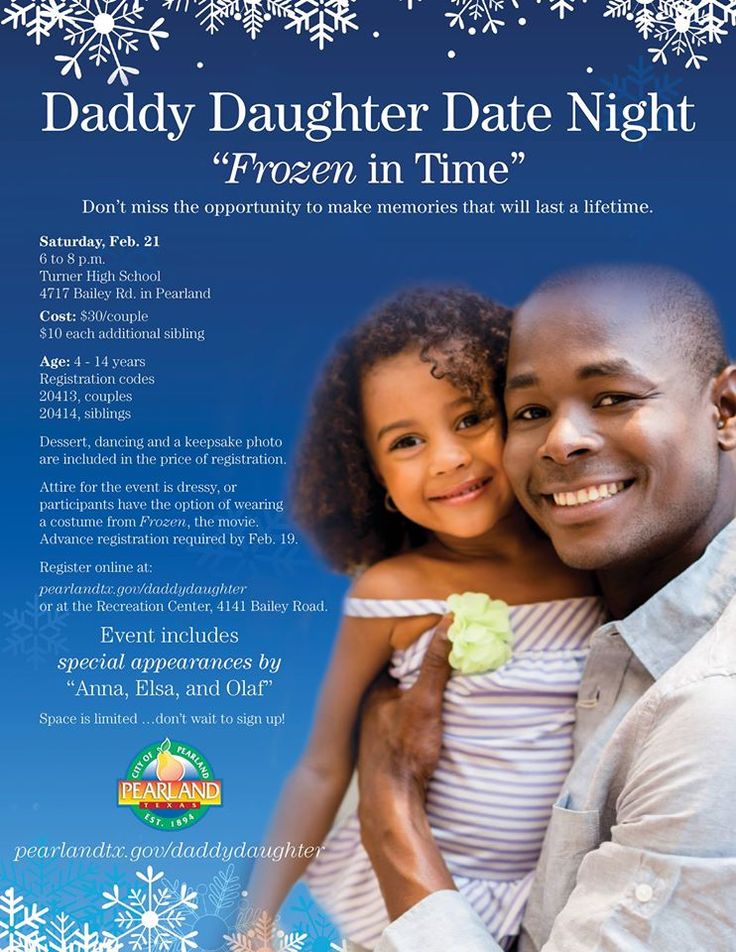 If the photo studio has a table and chairs, you can stage a family morning with buns, pancakes, sweets and tea and coffee. The presence of dishes must be clarified in advance and, in case of its absence, bring from home. The buns themselves also need to be captured on their own.
Cooking together. Now many kitchens are equipped with kitchens, some even with real ones. These studios are ideal for filming cooking shows, but also great for making dumplings or gingerbread with the family. In order not to waste shooting time on real cooking, bring ready-made pastries with you to film and eat delicious treats together. nine0006
Family dinner. Dinner with candles and a beautiful table setting, glasses of wine and fruit is a great idea for photographing a large family, including grandparents. Here you can not only check, but also drink brotherhood, feed each other, hug and kiss. nine0006
Giving a bouquet. If the photo session is dedicated to some holiday, for example, the anniversary of the grandmother, it would be appropriate to give flowers to the hero of the occasion and capture the emotions of the grandmother in the photo.
Gift exchange. Gift giving and unwrapping in the New Year season is the most popular subject of family photo shoots. To make the emotions sincere, bring real gifts to the shoot, specially bought and stylishly packaged for your loved ones. nine0006
Blowing out the candles. Taking out the cake, making a wish, blowing out the candles, smashing and eating the cake is a must for a photo shoot dedicated to the first birthday of a baby. But this story can be repeated later, when the child can really try this cake. Remember that this idea is relevant at any age. Why not a reason for a family photo shoot - the 100th anniversary of two Brazilian twins. nine0006
Photographing each other. You can take a camera to shoot and pretend that you are photographing each other. Or you can take a joint selfie, the process of which will be photographed by the photographer.
Board games. If your family spends all their evenings playing board games, take your loved ones to the shooting. By laying out the game, you can show the real passion, passion and joy of victory in the photo. nine0006
Drawing together. Your passion for drawing can also be reflected in colorful family photos.
Ride. Bicycles, scooters, sleds, vintage cars are often even in studios. You can ride a bike or motorcycle with the whole family. And ideas for shots in the car can be borrowed from wedding photographers - this is their theme. nine0006
Pet play. Photographing with animals is always very lively and emotional. And even if you don't have a cat or dog, you can rent a rabbit, a hedgehog or even a little pig!
Children with a father without a mother. nine0191 This story already seems funny against the backdrop of the stereotype that only a mother can cope with children. You can even show how children and dad are having fun and how mom is resting at the same time in different photo zones of the same studio!
The daughter repeats after her mother. A popular idea for photo shoots of mothers with daughters is the repetition and complete assimilation of the baby to her mother's image. Both in dressing gowns and curlers, both in heels and glasses, both in puffy dresses and crowns, both paint their nails and lips.
nine0028
Parents without children. Parents kiss while children peep. Parents in focus are looking at each other, and children are raging somewhere in the background. The idea of ​​how parents sometimes want to take a break from their children, many photographers have already implemented in different ways.
Children without parents. How children can roam without parents is also very interesting to beat in a photo shoot. They might tie up their parents, or smash a window with a ball, or dress up in parent clothes and pretend to be adults.
Masquerade Ideas
Sometimes we want to play a role on stage or at least in front of the camera.
Nothing prevents you from putting on masks and trying to appear in a new role with the whole family. nine0003
Royal family. Almost every girl dreams of finding her prince and becoming a queen. It is very easy to make your dream come true by renting the appropriate outfits and crowns and renting a studio with a classic interior.
Pirates and robbers. In which princes and princesses do not live, pirates and robbers usually live. It can be vests and a classic nautical theme, or rocker leather jackets and ripped jeans. Why not? nine0006
Witches and wizards. Sometimes you still really want to be able to conjure. especially after reading Harry Potter, the whole family can get wands and sit on brooms.
Kigurumi and animal masks. In many families, each other is affectionately called bunnies, cats, hedgehogs. If this is a direct family feature, then why not show it in a family photo shoot? nine0006
Gnomes and Santas. By the new year, many people buy New Year's sweaters or even hats. If you want to create a festive atmosphere, you can dress up in fun red and green outfits to decorate your social media feed with holiday-themed photos.
Builders. If you are currently renovating an apartment or have begun building a house, why not reflect this on a photo shoot? nine0006
Athletes. If you are doing yoga with the whole family, prepare a couple of asanas and appropriate leggings. This approach will give individuality to your photo shoot.
Ballerinas. Buy now trendy tutu skirts and pretend to be dancers. And the male part of the family can give you bouquets of flowers.
Retro looks. If you want to imagine yourself in the image of your grandparents or heroes of the 18th century - please! Corsets, hats, skirts, canes - all this can be rented from the dressers.
nine0028
Favorite characters. Let's say you're a fan of some cartoon or series, you can recreate the characters from it. But for this you have to work hard on the costumes.
How to choose clothes for a family photo session? nine0191

Read the article with examples of how to choose the best clothes and how not to dress for a family shoot.
Family Composition Techniques
Family hierarchy. This is a classic family portrait style with the oldest members of the family in the center. Men can be seated on a chair or in an armchair. Photos where the whole family is located on the couch also look great.
Focus for one. To create a composition center, it is enough to ask all family members to look at the youngest child (or great-grandmother). The child can also be placed in front of all family members and focused on him, while the rest of the family members are slightly blurred.
nine0028
Playing with perspective. You can remember the hackneyed reception of the bride on the palm of your hand and creatively use it for funny family photos.
Top view. The shots from above look very impressive when family members are lying on the bed or on the lawn. Their heads can be placed vertically or in a circle. nine0006
Lower view. A large family can also be interestingly photographed from a lower angle. You can get confused on the figures of the correct form from family members.
Profile photo. Two members of the family are looking at each other or are all looking in the same direction together. One of the family members can indicate the point at which to look. nine0006
Fragments. You can take into the frame only parts of the body of family members that convey the touches, emotions of the characters.
Ladder for growth. The arrangement of characters by height conveys a hierarchy and looks interesting, some families even took it as a trick and are constantly photographed in this way. nine0006
Frame collage. You can first take a picture of each family member (except the youngest) holding a frame, and then in Photoshop insert reduced photos of the younger family members in descending order into these frames. It looks beautiful when the great-grandfather holds a photo of the grandfather, the grandfather - the father, the father - the son, the son - the grandson, the grandson - the great-grandson.
nine0027

Empty frame. Take a large empty frame and experiment with it to create interesting compositions.

Funny signs. You can write interesting phrases on small plates and take pictures with them.