Les twins teaching how to dance
Les Twins have signature moves that make them the world's most amazing dancers
Portrait of Laurent and Larry Bourgeois by Shawn Welling / Wikimedia Commons.
Les Twins is Laurent and Larry Bourgeois, a pair of identical twins. They stand a striking 6'4″ in height and became known for their amazing dance moves.
Their expert sense of interaction, comedic timing, and flow will catch you by surprise. They integrate dance moves that mimic slow motion, rewind, fast forward, impossible physics and more.
The pair were born in 1988 in Sarcelles, France. They started performing when they were 12 years old and are completely self-taught. Their nicknames are "Lil Beast" and "Ca Blaze."
They made their first professional appearance in 2008 on the French television show "Incroyable Talent." The pair are masterful choreographers and have also worked as models, actors, producers and designers.
The brothers are also entrepreneurs and are the creative directors for their brand "Eleven Paris.
"
What inspired the twin's signature moves?
Laurent and Larry shared that they drew inspiration for their dancing skills from artists like Jim Carey, Jackie Chan, Bruce Lee and Michael Jackson. They've honed their moves with help from their coach Abibou "Playmo" Kébe In addition, the pair credit their siblings, who also are dancers.
Les Twins iconic rise to fame
The pair achieved international stardom in 2010 when their performance at "World of Dance" in San Diego went viral on YouTube. Their routine was seen more than 46 million times.
advertisement
They were invited to appear on "The Ellen DeGeneres Show" on November 9, 2010. This appearance helped to further spread the recognition and awareness of their unique dancing and choreography.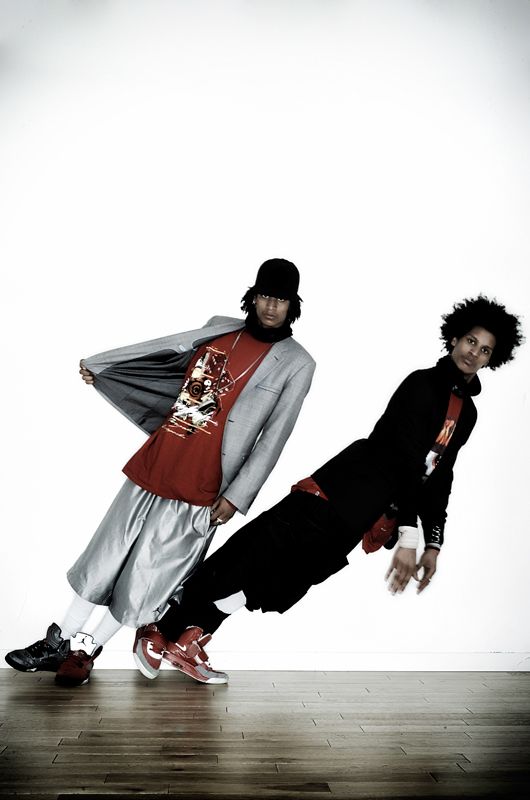 In 2011, they were the champions at "Juste Debout," a prestigious street dance competition featuring artists from around the world.
In 2013, Les Twins returned to the World of Dance competition.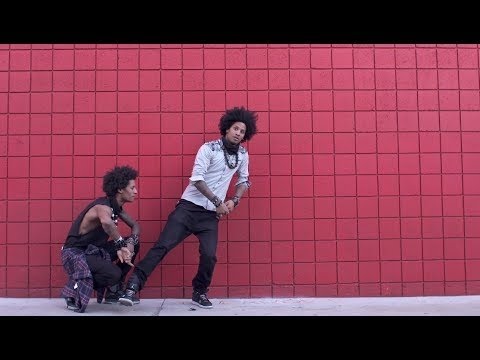 The pair showed off a fresh set of signature moves. Their performance helped to solidify their fame further. In addition, their appearance positioned them as a global brand for new style hip-hop dancing excellence.
The twins were invited to compete again in Jennifer Lopez's "World of Dance" in 2017. They handily won this reality dance competition and earned the $1 million grand prize.
Additional Les Twins appearances
The team has appeared in music videos and live performances with artists including Beyoncé, Meghan Trainor, and Missy Elliott.
Where to learn more
For more from the twins, check out their official channel on YouTube and follow them on Instagram.
advertisement
advertisement
advertisement
How to Become a Successful Dancer Like the Les Twins
The Les Twins, Larry and Laurent, are well-known dancers across the world who have performed for artists like Beyoncé and Missy Elliott, becoming the winners of World Dance, the reality dance competition. The twins are multi-talented entertainers, choreographers, and self-taught dancers. Now, they travel across the world dancing with different street dancers, doing workshops, and teaching their original choreography. Here are some successes they have achieved so far just from dancing!
Facts About the Les Twins:
The twins started dancing at a young age when they were 5 years old and have a family full of dancers. 
They were born in 1988 on the 6th of December, Sagittarius season. 
The brothers have modeled for French haute couture fashion designer Jean Paul Gaultier. 
Before they became celebrities, they walked for many shows.  
They performed at Revel Presents: Beyonce in Atlantic City, back in 2012. 
Laurent and Larry were star dancers on the Micheal Jackson: The Immortal world tour in December 2011. 
The twins signed with Next Model Management in Paris in 2010 and have walked in Paris fashion week. 
The Twins made an appearance in the movie, Men in Black in 2019. 
Beyonce taught the Twins how to speak English. They mentioned that they both didn't know how to speak when they first met and that Beyonce taught them very well.  
Les Twins are judges in Révolution.
A video of the Les Twins interview you should watch that will motivate you!
Want to Become a Better Dancer?
Watch and learn. Have a look at who inspires you to dance, this could be the Les Twins or even movies like Step Up. I recommend you to watch the first Step Up starring Channing Tatum and Jenna Dewan. While watching, you can learn new moves or skills that can be incorporated into your dance choreography. In the film, Channing had to learn a new dance in order for him and Jenna to dance as a duo. 
Exploring different types of dance, and being able to dance to different genres will boost your skills and will make you stand out. You can look into afrobeat dance, pop&lock, etc. 
Practice. The only way to get better and improve is to keep practising. Practice your moves, re-listen to music to understand where the beat comes and goes, and feel the beat in your body. 
Be unique. Nowadays, everyone is trying to be the same. If you are yourself and show off your moves that have never been done before, it will make it easy for you to stand out.  
Where Have the Les Twin danced?
Recently the Les Twins has been on BattleBadTV
Les twins Judge démos juste debout Tokyo 2020
The Les twins performance at NBC World Of Dance
Dance Competitions You Should Go For!
UK Dance Elite Championship 
The UK Dance Elite Championship is Britain's biggest dance competition calling out for all dancers, any age and any style.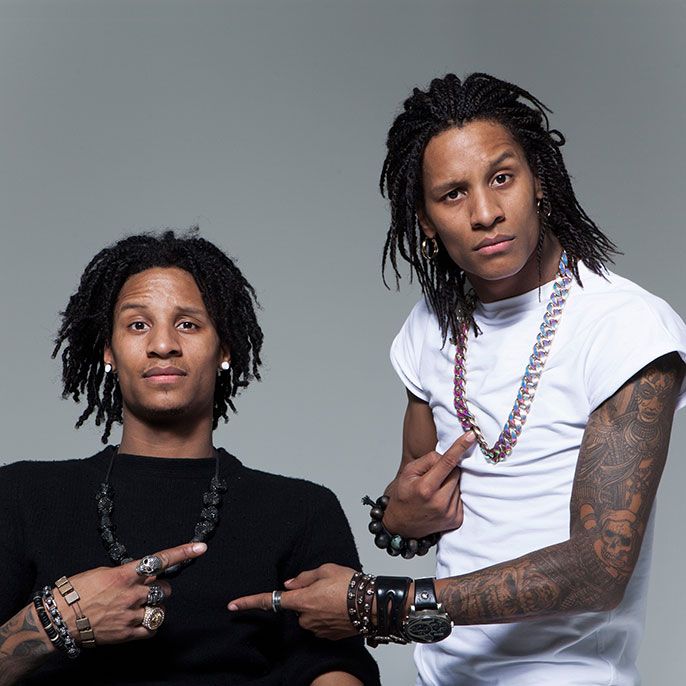 The winner will take home £3000 plus a life-changing trip to Hollywood and the Dance Elite Championship trophy. They mentioned that the previous participants have secured sponsorship opportunities, TV work, and top agencies in the UK and LA. 
UK Hip Hop Dance championship 
To enter Hip Hop International, all contestants will need to complete an entry form. Once they are registered, they are given a link to the online registration forms to register dancers in each category they wish to take part in. There are different categories for dancers who dance in Teams, Battles and Crews. The category Battles is where the best dancers come together for the UK Hip Hop Dance Championship, where poppers, lockers from all styles compete for the national title. 
UK Street Dance Championship 
The UK Street Dance Championship attracts large audiences to come and watch one of the biggest competitions for street dancers. Anyone can participate and come along to show off their dance skills to the audience.
Everyone will be competing for the big money prizes with crews, duos, solos, locking, popping and breakdance. 
World of Dance 
To compete in World of Dance 2022, all contestants will need to fill an application form. The participants must upload a video of their routine and include a photo of themselves. If they're lucky to get a call back for an audition, there is no mode traveling allowance for the audition. All participants should desire to travel at their own expense to the live callback audition in August/September 2022.
poijonesy
+ posts
Poi is a content creator that has a podcast on her YouTube channel called "TheUnderratedRappers". While producing content, she also spends her time filming, editing and working besides artists.
Latest tourism news for today 2022
Recreation and Tourism - Tourism News 2022
February 12, 2022 8 comments
What does any tourist associate Croatia with? First of all - excellent ecology, the purest azure Adriatic Sea and incredibly picturesque coasts.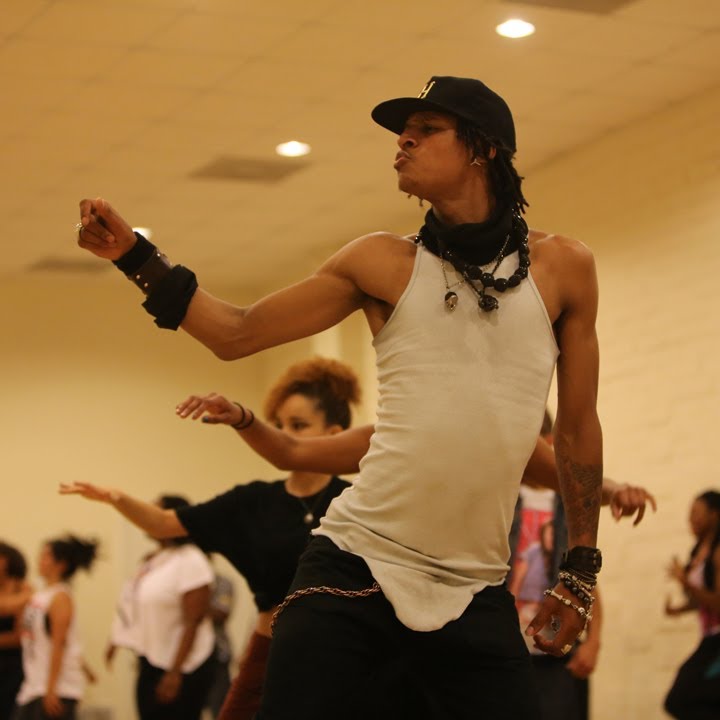 ..
nine0002 February 1, 2022
February 1, 2022
February 1, 2022
February 2, 2022
Proper nutrition
nine0002 November 19, 2021 5 comments
While the general idea is that frozen fruit has no health benefits, ample evidence contradicts...
November 19, 2021 17 comments
November 19, 2021 10 comments
November 19, 2021 20 comments
Society nine0004
November 19, 2021 7 comments
Finding the perfect Christmas present for loved ones and friends is not an easy task.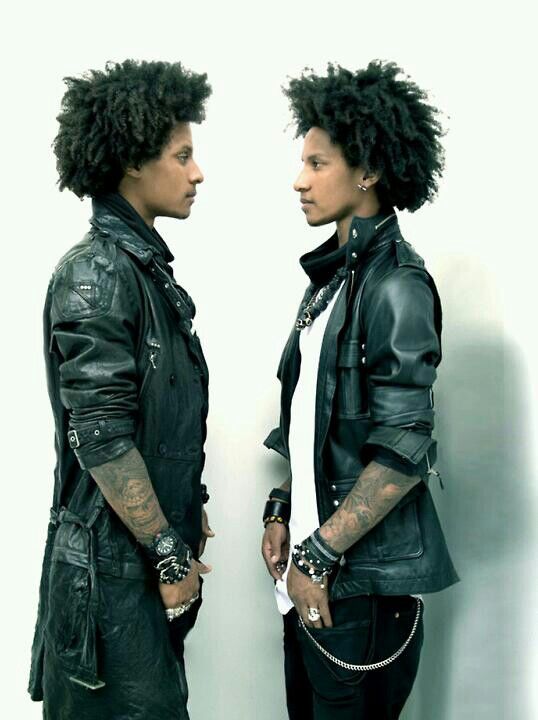 If there is no confidence in the correctness of your decision, then maybe ...
November 19, 2021 20 comments
November 19, 2021 4 comments
November 19, 2021 5 comments
Sport recreation tourism nine0004
November 20, 2021 16 comments
Keeping the whole family busy is not easy.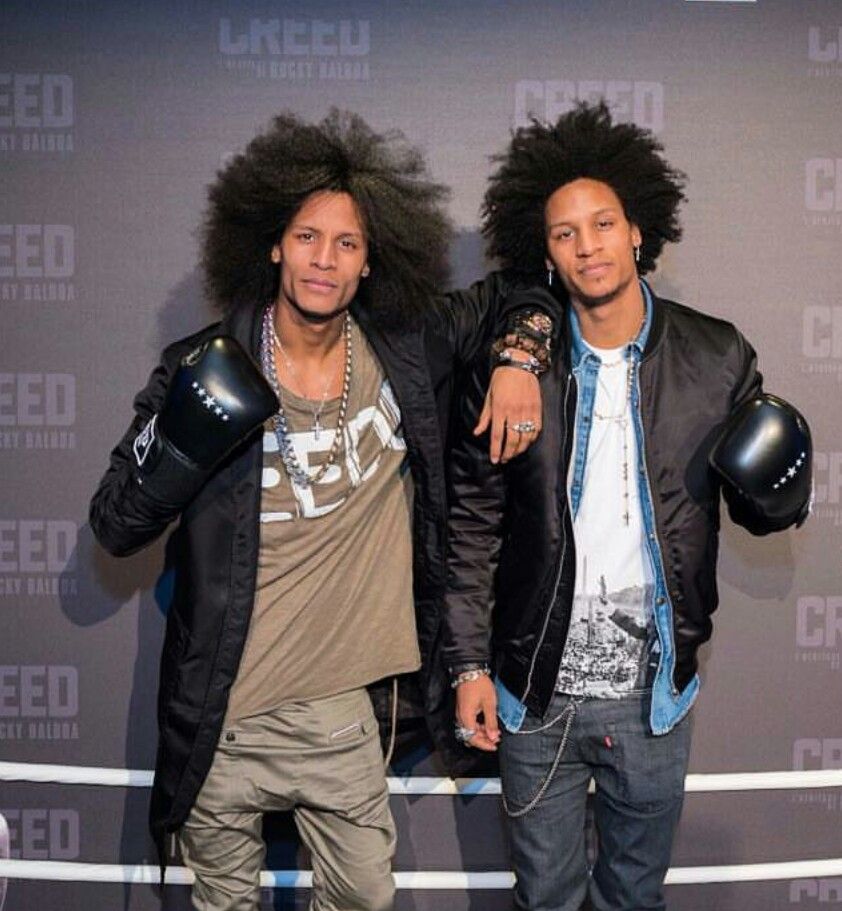 And well, it takes time to keep coming up with new ones...
Business
nine0002 November 20, 2021 2 comments
In French, the noun menu has two completely different...
Sport
November 21, 2021 8 comments
If you decide to buy your first snowboard, it's definitely not worth choosing...
Inseparable twins
Siamese twins are often reported in the media. Recently, for example, the whole world was watching how the two-year-old twins Iurelia and Fiorella Rocha-Arayas
from Costa Rica feel after the separation operation.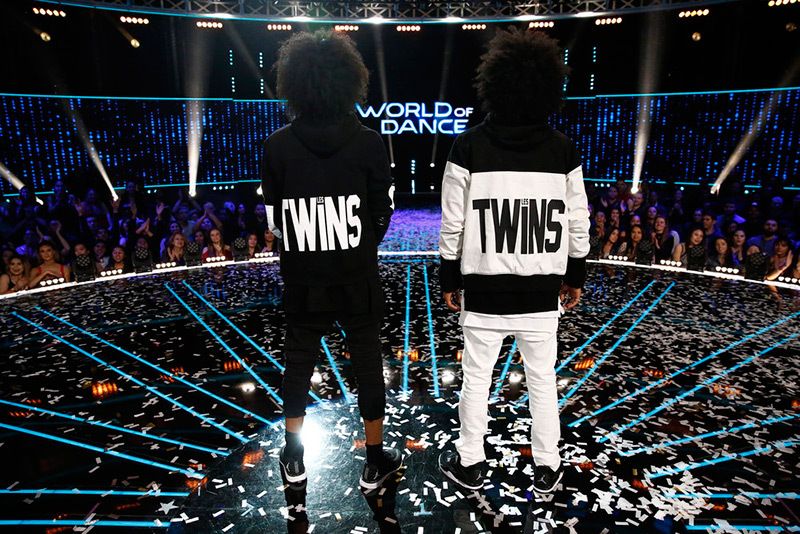 Twins Yurelia and Fiorella were born fused in the chest and abdomen. Their hearts were connected in the region of the right atria and contracted in the same rhythm. In addition, they had a common liver. The separation operation took nine hours. Upon returning home, the twins will be able to lead a normal life, just like normal children. nine0005
According to statistics, the probability of having Siamese twins is one chance in two hundred thousand. In the Middle Ages, the birth of Siamese twins was considered the machinations of the devil. When the fires of the Inquisition went out, the birth of conjoined children was explained by the fact that their mother looked at freaks during pregnancy. What is the true reason, science still does not know, therefore, as usual, the ecology is blamed for everything.
Embryo fusion occurs in the second week of pregnancy. Most often, they die in the womb, so the pregnancy ends in a miscarriage. Among those who are still born, there are three times more girls than boys.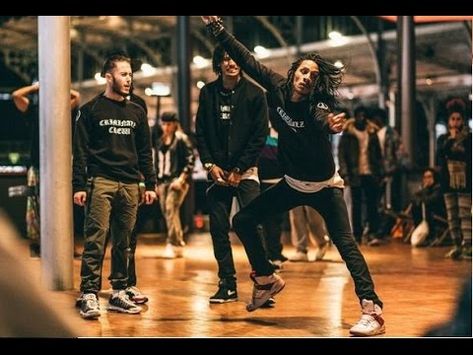 The birth of twins is an infrequent phenomenon in itself, and in every 200th case they are fused. This is one pregnancy in 150-200 thousand. nine0005
Jewelers in the operating room
Forced "attachment" of Siamese twins to each other is primarily dangerous for their health. Their birth from a medical point of view is in itself a congenital malformation. And the fusion of internal organs, one heart or one liver for two leads to such a load on the body of children that many Siamese die due to severe developmental disorders of internal organs. Separation surgery is often the twins' only chance for survival, so they are being performed more and more in recent years. The desire to finally have a truly personal life, to see each other without the help of a mirror - this is already a secondary reason, although it is she who is presented to the public as the main intrigue. nine0005
The first successful operation took place already in 1689.
Then the German surgeon Koenig managed to free the twins from each other, fused at the waist. Since then, doctors have operated on about 300 couples, but only in recent years have they begun to take on "jewelry" surgery: the separation of Siamese twins who are fused in the skull, brain or base of the spine, and also have one heart or liver for two. The operation is considered successful if at least one survives. Today, successful results are 65-80 percent. The biggest difficulties arise with craniopagus - twins, fused heads. The chances of a successful outcome of the operation increase in the absence of defects in the meninges and the minimum number of common vessels. nine0005
In the UK three years ago, the parents of Siamese twins Jody and Mary were forced to hand over the girls to surgeons. Immediately after the birth of the children, it became clear that Mary's circulatory and respiratory systems do not work, and she lives solely thanks to Jody's heart and lungs. The doctors came to the conclusion that the undivided sisters could live only six months, after which Jodie's body would no longer be able to cope with the load, and both girls would die.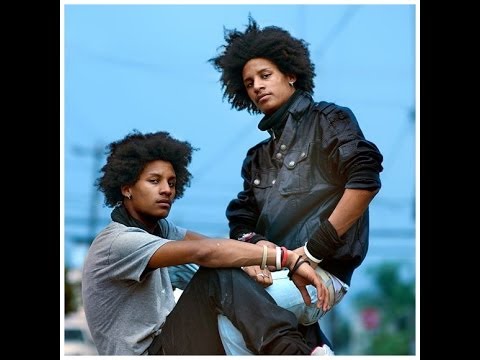 Their parents did not dare to give permission for the deliberate murder of Mary: "You can not argue with nature. If, by the will of the Lord, both of our children do not survive, so be it." However, the court ruled to separate the girls, and they were operated on. The miracle did not happen: only Jody survived. nine0005
This case is exceptional only in that the court forced the parents to sacrifice one child for another. It is not uncommon to choose between twins. In 1902, French doctors operated on 14-year-old Indian sisters Raditza and Doditsa, connected by chest and abdomen. From the age of five, girls were shown in the circus by a London impresario. And when they got to an exhibition organized by the French Medical Academy, the doctors discovered that Doditsa had tuberculosis. The twins were separated to save Raditza. But she survived her sister by only two years. nine0005
Expensive?
Operations to separate Siamese twins, as a rule, involve the best surgeons, sometimes working in shifts for more than one day, a large number of nursing staff, and, of course, it costs a lot of money.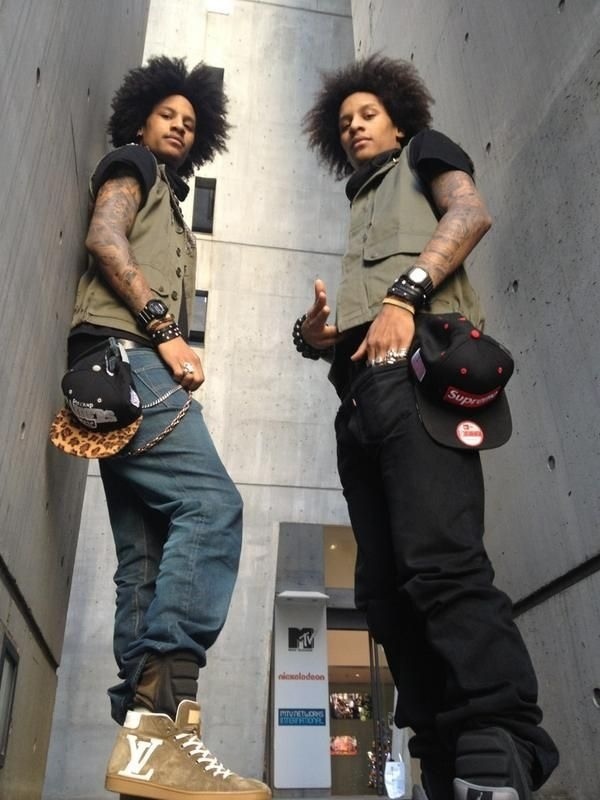 Fans of calculating the cost of other people's lives have long been saying that there is no point in throwing huge funds on operations of dubious success, while many people cannot get much more basic medical care. In addition, when ordinary brothers and sisters suffer from the same disease, no one suggests deliberately sending one of them to death by transplanting his organs into another. nine0005
Such a sensation arose in 1993 after the unsuccessful operation of the sisters Emmy and Angela Lakeberg, who were fused from the chest to the abdomen, had a common liver and a deformed heart. Their mother already during pregnancy knew that she would give birth to Siamese twins, who are unlikely to survive. And yet she refused to have an abortion. When the twins were born, they were so weak that the doctors wanted to take them off the machines that kept them alive. But the parents found a clinic in Philadelphia where the doctors agreed to separate the sisters, operate on a deformed heart, and save the life of at least one girl.
Emmy died during the operation, Angela almost did not live up to her first birthday. nine0005
Parents of other twins were more fortunate. The cruel choice between two daughters was not in vain. Christina and Betsy Woden separated shortly after their birth in 1973. Betsy died of a heart defect, but Christina is still alive. Their mother justified her decision philosophically: "They had to be separated, and something happened that should have happened. The strongest survive, the weak not always. But sometimes you have to sacrifice something to save a life."
Each operation, especially if it ends unsuccessfully, revives the debate about how you can choose between two connected, but still different people, who has the right to decide which of the two of them to leave life. And statistics, by the way, show that the mortality rate among unseparated twins is much higher than among operated ones, even if one of them died. Without the timely intervention of surgeons, a severe disorder in the development of the internal organs of fused children is often aggravated and at the same time increases the risk of surgery several times or makes it simply impossible.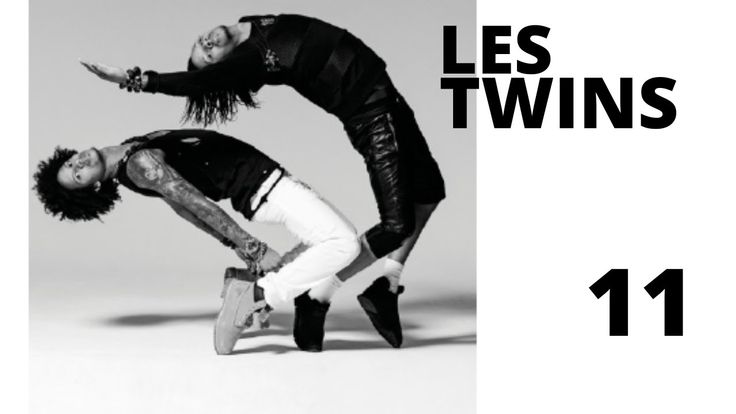 Of course, it all depends on how exactly the twins grew together. nine0005
Life under a magnifying glass
The unusual appearance of such couples invariably attracts unhealthy curiosity, and few of them manage to avoid dubious fame. It is not always clear whether it is good or bad. The fame that the media provided to the Russian Siamese sisters Masha and Dasha Krivoshlyapov, telling about their, without exaggeration, nightmarish life, helped them not to die of hunger. For the last few years of their lives, they were saved thanks to the help of compassionate people who learned about the poor sisters from the newspapers. For 53 years, during which they could not be separated, Masha and Dasha suffered in a way that Siamese twins did not even have a few centuries earlier, when they were frankly perceived as funny freaks. nine0005
In the most humane society of the 20th century, Mikhail Krivoshlyapov, Masha and Dasha's father, who at the time of their birth was Beria's personal driver, signed the death certificate of his daughters and never again asked about their fate.
They even received a middle name out of nowhere - Ivanovna. Their mothers said that the children were born dead, but the compassionate nanny showed her definitely living daughters. From horror and grief, the woman went crazy. After seven years, which the girls spent at the Institute of Pediatrics under the supervision of Academician Pyotr Anokhin, they began to wander around various shelters. They were placed in a Novocherkassk boarding school for children with motor skills, where the staff looked at them as mentally retarded, and the children were constantly teased and bypassed. Masha and Dasha fled to a Moscow nursing home, which was then converted into an institution for mentally ill people. The sisters rushed around the officials, begging for help with the work, but everyone shied away from them. Dasha began to fall asleep. A short respite before their death was provided to the twins by journalists who wrote about their misfortune. The sisters died a few hours apart after Masha suffered a heart attack.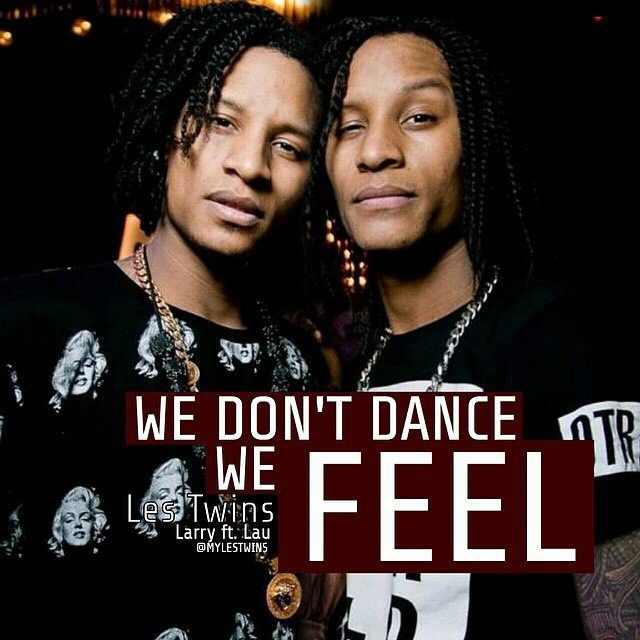 nine0005
The sad story of Russian twins is rather an exception among other well-known ones. The famous Chang and Eng, after whom the conjoined twins began to be called Siamese, died at an advanced age, having lived quite fully. They made a very good living, first performing in the circus, then managing the farm. Originally from Siam (now Thailand), they grew up in the States, where they were brought by the British merchant Robert Hunter, and received American citizenship, taking the surname Bunker. At 44, they married English sisters who were fit for their daughter. Sarah Ann was twenty-six, Adelaide twenty-eight. So that the unusual family would not be pestered by gossip, the brothers bought two houses - one for each sister - and alternately lived with one or the other. The family turned out to be huge: Adelaide and Sarah-Ann gave birth to twenty-one children to their brothers, by the way, absolutely healthy. The brothers could not do without quarrels, but the sisters Rosa and Josepha Blazek, who had fused buttocks and had a common stomach and genitals, got along well with each other, despite the difference in tastes: Rosa preferred wine, and Joseph preferred beer.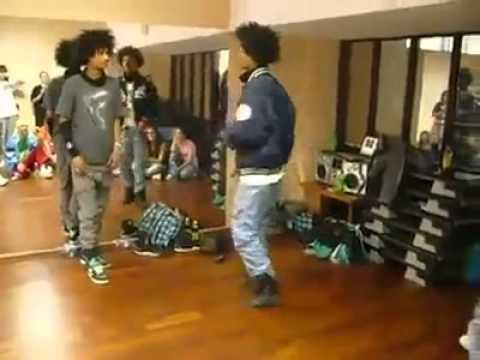 Their stomach suffered from such an alcoholic cacophony, but the relationship remained close in every sense. When they were born, the parents decided to help them die and left their daughters without food. But the forced hunger strike did not ruin the babies, and they took everything they could from life. The girls became famous for their virtuoso violin and harp playing and the ability to dance - each with her partner. The mutual understanding of the sisters was overshadowed only once - by the romantic relationship of the 28-year-old Rosa with a German officer: after all, they had common genitals. However, Rosa, like most women, chose to temporarily give up friendship for the sake of her lover and gave birth to an absolutely healthy son, Franz. From a biological point of view, the baby was a common child of the sisters, so Josepha forgave Rosa for her apostasy and rightfully argued with her about how to properly raise her son. Rosa was 42 years old when she again had to make a choice - this time between loyalty to her sister and her own life.