How does twister dance work
TWISTER DANCE
ROCK THE SPOTS with TWISTER DANCE!
This awesome dance game combines today's best dance music with the iconic TWISTER spots, providing a new way to learn hot new dances. You'll love learning dance moves by following the lights from the TWISTER dance console and dancing on the TWISTER spots. 
You can learn dances to:
"Till the World Ends," TWISTER REMIX, performed by Britney Spears.
"Whip My Hair," performed by Willow Smith.
"We R Who We R," performed by Ke$ha.
"Cupid Shuffle," performed by Cupid.
And an exclusive track, "Caught Up in a Twister."
Each dance can be performed at 3 levels: Beginner, Intermediate and Advanced.
The dancing doesn't stop there! TWISTER DANCE has beat-detection technology that can teach you dances to your OWN music! Plug in your MP3 player to keep the dance party rocking!
 Follow the lights!
Get ready to learn new dance moves as you follow the lights from the TWISTER DANCE console! Listen to music from hot dance artists as you choose your level and learn the dance moves on the coloured TWISTER spots.
Rock out to songs performed by Britney Spears, Ke$ha, Willow and Cupid. You can also create your own dances by connecting your MP3 player to the console and following the changing lights to songs in your own song collection. 
ROCK THE SPOTS like Britney Spears!
This TWISTER DANCE game combines today's hottest dance songs with the iconic TWISTER spots. Multiple dance levels and beat detection technology provide a progressive, exciting and contemporary dance experience. TWISTER DANCE console comes loaded with 5 pre-programmed songs performed by top artists. Dance to the exclusive TWISTER REMIX of "Till the World Ends" performed by Britney Spears, "Whip My Hair" performed by Willow, "We R Who We R" performed by Ke$ha, and "Cupid Shuffle" performed by Cupid. Also, watch Britney Spears perform new dance moves created just for TWISTER DANCE on RocktheSpots.com!
Includes Dance console, 8 moveable spots, music player connector cord, and instructions.
Features:
Pre-programmed songs by today's artists. Includes the exclusive TWISTER REMIX of "Till the World Ends" by Britney Spears, and music by Ke$ha, Willow and Cupid.
Exclusive dance moves and TWISTER REMIX of "Till the World Ends" performed by Britney Spears. 
3 levels (Beginner, Intermediate, Advanced) provide a dance experience for all levels!
Plug in your MP3 player and follow the lights to dance to your own song collection.
Use the dance console as a speaker only and control song selection and volume.
For 1-2 PLAYERS
REQUIRES 4 AA BATTERIES (DEMO BATTERIES INCLUDED)
Ages 8 and up.
Some of our vintage or prior versions of toy and game instructions may be more difficult to decipher or have less clarity. If you have any concerns or questions please contact our Consumer Care department at https://consumercare.hasbro.com/en-nz
Twister-Like Game Teaches You How to Dance
Why you should care
Because now your phone can teach you ballet.
By Zara Stone
The Daily Dose
We can learn how to do pretty much anything online today, but dancing is far easier to pick up with a partner. Videos might teach you pop-and-locking, but they can't dip you, twirl you or launch you into the air. But now all you need is a phone and a dance mate, and you have a private tutor in your home. 
The genius of the Bounden app — created in collaboration with the Dutch National Ballet — is how it harnesses a smartphone's built-in gyroscope, which detects user movement. Two players grasp each side of one phone and have to move a spinning ball through a series of virtual rings — without letting go! Tilting the phone moves the ball, and the dancers need to seesaw around each other, dipping and swaying to make the ball stay on track. Initially the movements may feel awkward, but — ideally — they end up creating a graceful flow. Giggling is optional.
It takes mobile gaming into the physical sphere, as you're interacting and touching your partner.
Netherlands-based Bounden designer and co-creator Adriaan de Jongh specializes in creating games that encourage social interaction — his first two-player iPad app, Fingle, encourages users to touch fingers while solving puzzles — and he'd been thinking about creating a game that would enable people to "stand opposite each other and move." Dancing seemed the obvious solution. But as a self-confessed amateur dancer whose skills fall into the "weird moves and fun shapes" category, he knew he needed help. Choreographer Ernst Meisner worked with him on details, though balancing out the dancer's requests against the capabilities of the phone was challenging, as some dance moves couldn't be replicated. 
The $2.99 app (Android and iOS) launched in 2014, and has eight levels to dance through, some of which unlock only when you've mastered the beginner sessions.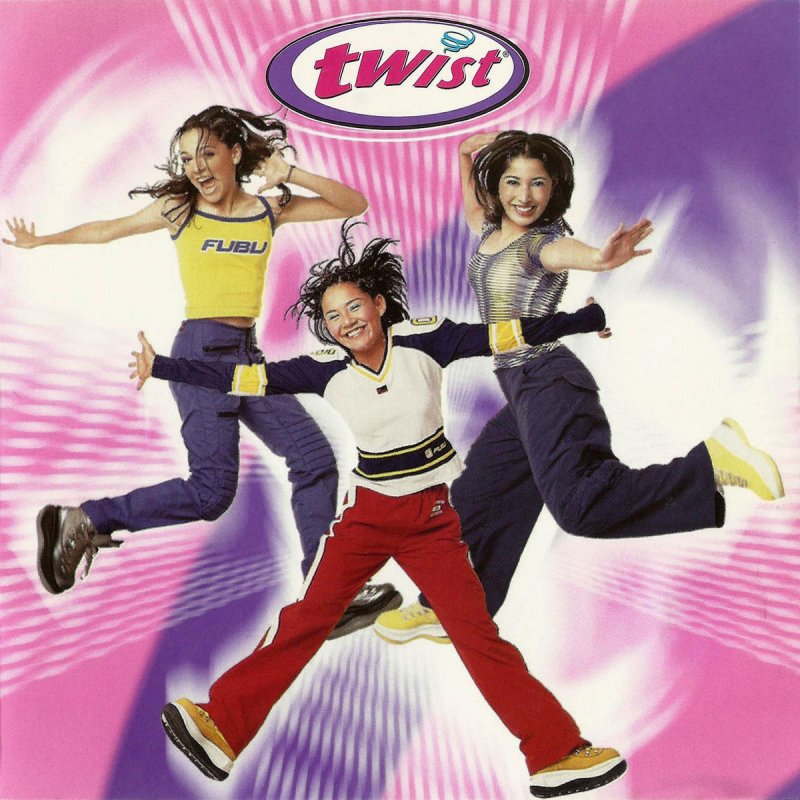 Classical music plays as you twirl, and you can watch video tutorials from the Dutch National Ballet for inspiration, and sigh at how polished they look, moving around each other holding iPhones. It takes mobile gaming into the physical sphere, as you're interacting and touching your partner — a unique way to game, which is probably why it has received numerous awards: It was a Nuovo Award finalist at the Independent Games Festival in San Francisco and won the most innovative category at the 2015 Games for Change Festival. 
Gear Diary editor-in-chief Judie Lipsett Stanford says the app reminds her of playing Twister "without the dotted mat and the addition of a smartphone." She says it's unlikely to make you stage-ready as it's so simplified, but she loves how it offers a unique way to move together. So if you're looking for serious dance skills, this probably isn't the app for you — and de Jongh agrees. "This is designed around being a physical movement for two people, more than an app that teaches you to dance," he says.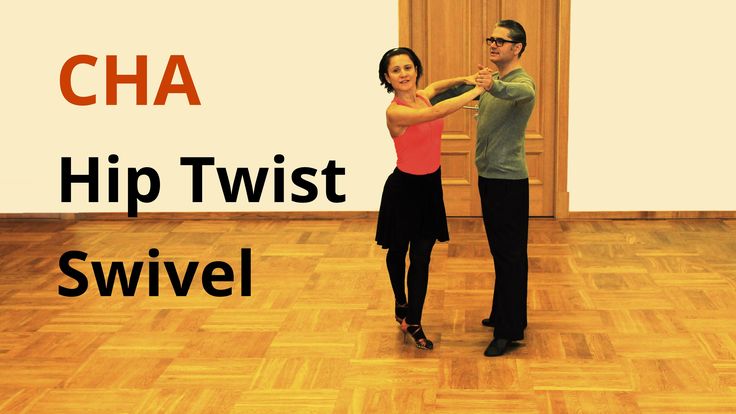 Bounden might not create future Dancing With the Stars celebrities, but it provides the chance to play a game on your iPhone that offers more movement than finger-bashing. Eat your heart out, Ms. Fonteyn.
Dance Performance II ASPEL dance mat [PC-USB-TV] (id 69718984)
Sorry, this item is not available. You can buy Mobile, competitive games from other sellers.
Characteristics and description
Want to give a fun and useful gift to your child? Then you need the Dance Performance II ASPEL dance mat. Playing it is so exciting that even an adult will not resist such temptations, and invited guests will be able to warm up well on it before and after a delicious feast. nine0003
Excitement, a storm of positive emotions, free fitness, development of reaction and dancing abilities - all this can be given to you by the Dance Performance II ASPEL dance mat.
The dance mat is a mat with marked fields to step on while dancing.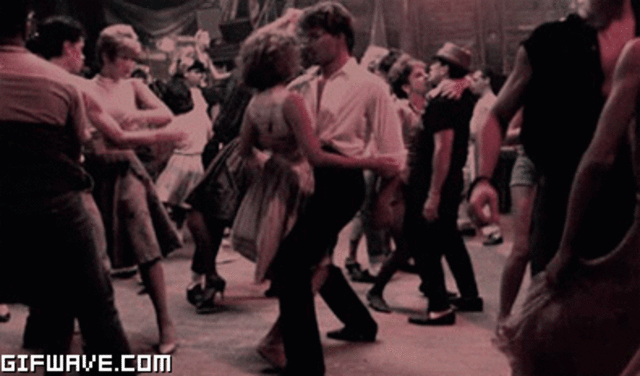 Anti-slip coating, waterproof EVA padding turn the mat into a real platform for dance competitions. The rug works both from the TV, and from the computer.
And don't think that only girls love to dance, because boys and young men organize real competitions among themselves, for more points scored. It will be interesting to participate in such tournaments for both children and adults. In the meantime, everyone will be dancing, they will still have time to unobtrusively get rid of excess calories. nine0003
Why buy Dance Performance II ASPEL [PC-USB-TV] right now:
This dance mat will instill in children a love of dancing, develop a sense of rhythm, plasticity, and coordination of movements.
The product will become a favorite not only with your child, developing his dancing skills, but also the center of attention at an adult party.
Dance Performance II ASPEL will instill a love of dancing not only in children, but also in adults! nine0017
Application:
Computer:

Connect the pad to your computer using the USB cable.
Download and install the program Stepmania .
Dance by clicking on the arrows displayed on your computer monitor.

TV:

To operate the mat through your TV, connect it with a tulip cable with red, yellow and white connectors.
Connect the AC adapter to the mat. nine0017
Press the ON/OFF button.
Dance by clicking on the arrows shown on your TV screen.

Place the mat in a spacious room away from windows and walls.
Characteristics:
Age: from 14 years old
Material: vinyl
Rug size, cm: 80x90 cm
Power supply: AC adapter (included) or 4 AAA batteries (not included)
Cord length: 1.4 m
USB + 3 cinch cables
System requirements:

Operating system Windows 98 or later.
Processor with a frequency of at least 600 MHz
At least 128MB of RAM
Video card with at least 16MB of memory supporting OpenGL
Sound card with speakers
Installed DirectX 8. 0 or higher
650 MB free space

Includes: mat, AC adapter, instructions, CD with dance programs

KAICHI

We buy

kitchen utensils

kitchen utensils

tableware

Symbols, stews, fried

Tourist vehicles

Comeses

Underwater Comeses. Interior accessories

Kitchen knives and coasters

Fitness

Knives for hunting, fishing and tourism 9Ol000 blasters

Spinners

Children's construction sites

Soft asphalt for playgrounds

Bullet guns

Dance Performance II ASPEL [PC-USB-TV] dance mat and other products in the Outdoor, competitive games category are available in the Satu kz online store catalog in Kazakhstan at low prices. There are more than 12 million products from thousands of sellers in the satu.kz catalog. On the site you will find advantageous offers, check out with detailed specifications and descriptions, as well as reviews of this product in order to make the right selection and order goods online. Buy products such as Dance Performance II ASPEL [PC-USB-TV] Dance Mat in the Satu Kz online store, after checking with the seller for their availability. You can receive the goods in Kazakhstan in a way convenient for you, for this, read the delivery information and pickup at checkout. Also, satu.kz provides a Buyer Protection Program, which provides an opportunity to receive compensation in the amount of up to 50,000 tenge for buyers whose orders were paid for but not shipped by the seller. nine0003

How comfortable is
on satu?

rules, how to play, review, video

Home » Active

Heading: ActiveAuthor: tauroskiff

Contents

1 Features and Variations
2 Mega Twister
3 Max Twister
4 Twizer Rings
5 Twizer for fingers
6 Dance twister
7 Twizer Dance School
8 Twizer Rive Skip IT
9. 1 The main rules

10 Rules for commands for commands for commands Rules of the game for two
12 What situation is suitable for
13 How to make it yourself - instructions
14 The game can be made by yourself
15 Good for kids
16 Similar games
17 Video review
Dynamic game Twister became famous in America and Europe. In this entertainment, players will be able to test their dexterity and flexibility. How to reach from one part of the "map" to another without falling and knocking other participants down? Only born gymnasts can survive.
The dynamic game Twister Hasbro is known in America and Europe
This game has hit TV screens more than once. You could see her in Supernatural (even the angel Castiel decided to participate), The Big Bang Theory, Remember Me, Turn. Men in black also could not pass by such an unusual "warm-up". nine0003
The game is also played on television
For the first time, the Twister game appeared on television when, in 1966, one then-famous presenter invited American actress Eva Gabor to play this unusual entertainment on his show.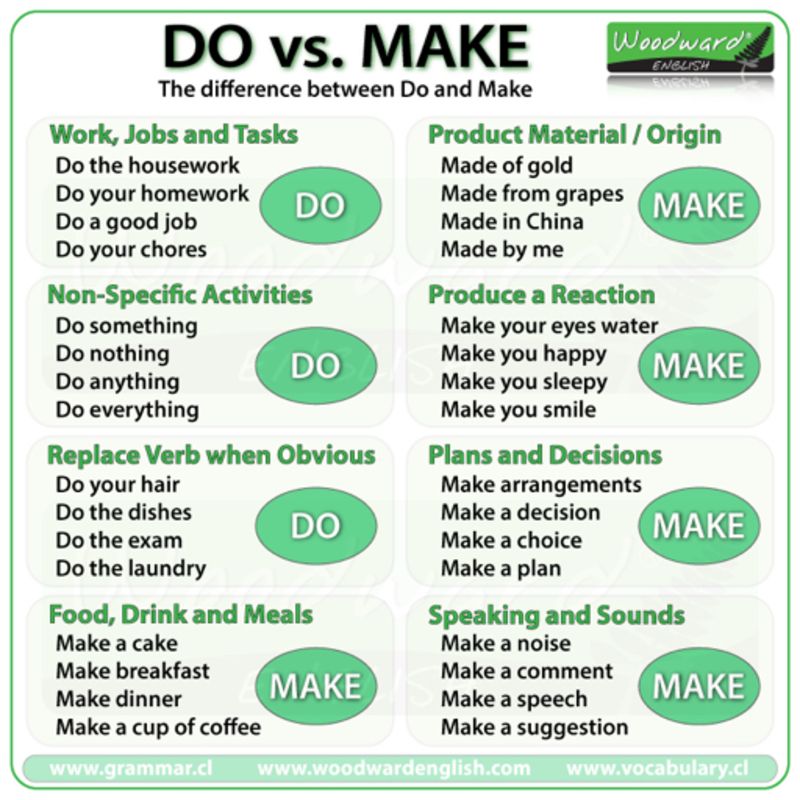 Interestingly, at the beginning of its existence, the set was not at all popular, because its creators decided that the main buyers would be people from thirty-five.
Twister game can be found in many movies
Features and Variations
The originality of the Classic Twister lies in non-standard mechanics. There are no cards, dice and other familiar attributes. All the action takes place on a multi-colored map measuring one hundred and sixty by one hundred and forty centimeters.
A special roulette is used as playing dice in the set, which determines where the participants will put their feet and hands. You can even play it together. If we consider participation for three, one of them will be the leader. nine0003 The set uses a special tape measure
Mega Twister
The game Twister is released in several variations, each of which has its own features. There is a version where two teams can participate at the same time.
Up to six players can play Mega Twister at the same time, while in the usual set, a maximum of five people can safely fit on the field (usually four participants and a referee still play).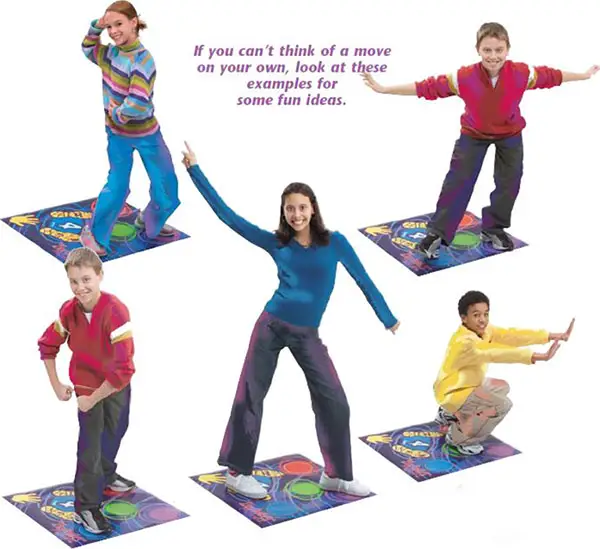 The card in the Megatwister set is also larger than the standard one: one hundred and eighty centimeters by one hundred and twelve. nine0003 Up to six players can play Mega Twister at the same time
Max Twister
Board game Max Twister is designed for large companies. Its mechanics is different from the version we are used to. Here the players of the Big Twister must compete in speed and reaction. The skills of the gymnasts would hardly be applicable to such a set.
There are three common ways to play Twister Max:
Salochki - Players, competing in speed, run to the required mat and rush headlong back. nine0032
Fastest - The judge announces the color and everyone runs to the correct circles. The main rule is that there is always one less rug than you need.
Catch Me - Getting to the right mat is the hardest part of this game, as the facilitator decides how you move. The players may even have to crawl.
The game allows strangers to feel relaxed
Twister Rings
A new dynamic version of the familiar set. The Twister Rings set includes five mini-games. All of them allow barely familiar people to feel liberated, getting excited from an exciting competition. nine0003
Web - Players put rings on themselves and try to grab opponents' rings. Every time the referee gives a command, it's a real mess.
Alone - hold the ring between your legs and run as fast as you can. Show miracles of dexterity and do not drop the "valuable cargo" to the finish line.
Stick - In order to hold the ring, you have to pinch it between yourself and another player. So strangers immediately become good friends. nine0032
Loose is the most similar version to Hasbro's Twister.
Drop it - this mode is played in pairs. One person throws rings, and his ally catches them with all parts of the body.
Finger twister
Suitable game for musicians. If you've just bought a guitar or keyboard and can't seem to get your hands on the right chords, the Finger Twister will come in handy.
In the form of a game, you will learn how to sit on a "finger" split. The compact size of the game allows you to take it with you on trips and vacations. nine0003
Finger Twister
Dance Twister
For lovers of movement and rhythm MB Games Created an unusual game Twister Dance. In the kit you will find a special disc with music, under which you will need to take special mugs.
The voice of the DJ pre-recorded on the CD Dance Twister acts as the leader here. You can play it with whole companies up to four people.
Twister Dance School
Twister Dance School
Another variation for mobile people who love active games. Twister Moves will teach you to feel the music and move to the beat. It differs from the previous sets, because in the box you will see something unusual: an electronic console.
nine0003
Initially, four songs were recorded on it. Among them you will find songs by Demi Lovato, Kali Swag District, LMFAO and Kimorelli. In the music twister game, you can connect your phone and dance to any music.
Twister Rave Skip It
Unusual version of the game with hoops. The rules of the Twister game for children are both similar and different from the usual classics. Dynamic entertainment now not only requires dexterity, but will also train your vestibular apparatus well. nine0003
Put the Twister on your leg and twist. You need to contrive to jump to another block with a free limb. Are you smart enough to win and not fall? The block automatically switches four familiar colors.
How to play
Understanding how to play Twister is not at all difficult. All rules fit on one page and are clear even to the youngest. It is worth spending just a couple of minutes to read and you can already play.
In the rules of the game Twister in Russian, unlike most board games, there is a leader. His task is to announce the combinations that have fallen out to the players, who must quickly complete them. nine0032
Tie Yourself in Knots
Basic Rules
To start the game, it is enough to lay out the field and collect the roulette wheel. To do this, simply fasten her card between the arrow and the base. Remember the prohibitions so as not to fall out of the battle in flexibility:
Only one limb can be placed on one circle. The player is eliminated if he puts, for example, an arm and a leg on one cell.
The circle is assigned to the participant who first took it. nine0032
If all the cells of the color drawn are occupied, the referee spins the roulette wheel again.
All disputes must be resolved by the moderator.
If a player gets a color on which his hand/foot is already standing, he must move it to another one-color cell.
You can't move outside of your turn, even if an enemy is attacking you.
One must not lean on the circle with anything other than hands and feet. If you touch the field with your elbow, hip or knee, you are out. nine0032
In total, in the process you may meet three necessary actions: put your hand or foot on a certain color, raise a limb in the air, or a special task that the host will give (if the letter T falls out). It remains only to hope that suddenly life does not force you to stand on one left hand.
Twister can also be played in teams
Rules for teams
Participants can be divided into two groups in pairs. The fifth player is considered the leader. This version has its own special rules:
Players of the opposing team may occupy a circle on which an opposing team is already standing. This creates additional difficulties in the competition.
A round can be considered lost if one of the team members fell. If you want to have a more difficult match, the participants can continue to fight two against one.
Game rules for two
If only two people compete in gutta-perchia at the same time, the title of leader becomes a transfer and goes to the participants in turn. The winner is the one who managed to hold out and not fall longer than the opponent. nine0003 You can also play outdoors
What situation is suitable for
The set is popular with children and adults. At parties, the Twister floor game is a popular pastime, as it helps to dilute any boring event. Children's holiday will be filled with laughter and the joy of fun in a dynamic battle.
How to do it yourself - instructions
If you want to play a gymnastic game, but there are no shops nearby, you can create it from improvised materials. This process can be very exciting for creative people, because now you can boast not only of winning, but also of the fact that you created this exciting entertainment with your own hands.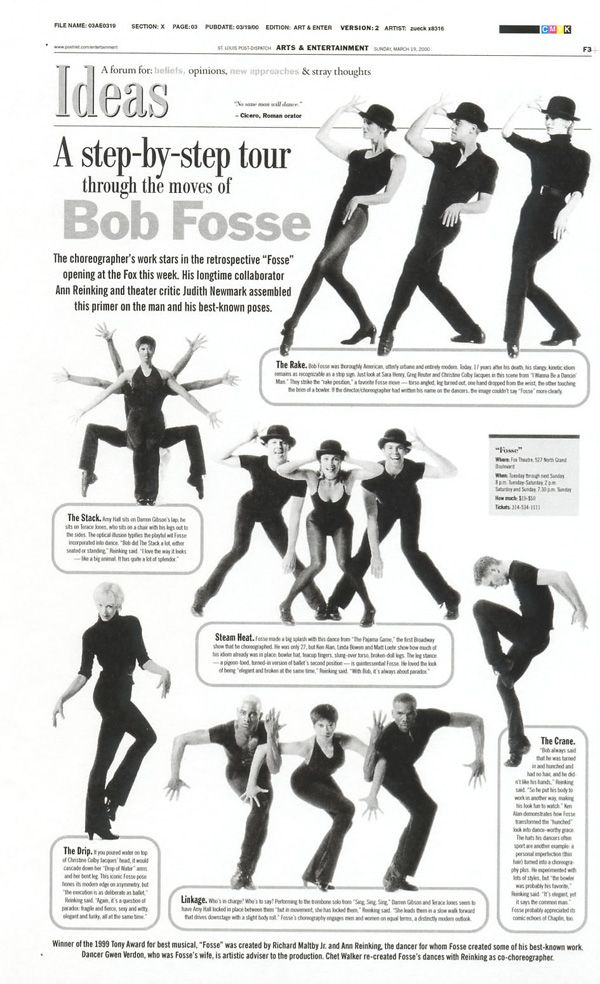 nine0003
Roulette can be made from ordinary cardboard. Poke a hole in the middle to secure the arrow. To create an index, you can use thick cardboard. The main thing is to fasten them so that the arrow spins freely.
Any rounded long object can be used as a central mount: a pen shaft, a drinking straw and other similar things. The main thing is to make holes on the arrow a little larger so that it does not stick when twisting.
nine0256 You can make a game with your own hands
Roulette can be done in a different, not quite familiar way. To do this, you can make cubes. Thick paper is suitable as a material. On one you draw colors. On the other, parts of the body are indicated. In this case, the host simply rolls the dice of the game with circles on the floor and calls the pairs that have fallen. Since there are only 4 colors and 4 limbs in the set, you can make cubes in the form of bricks.
Roulette
On the game roulette, you need to make 4 divisions:
Left hand
Left leg
Right hand
Right leg.
Further creation depends on the type of game you choose: classic or new version. In the first case, you draw only colored circles, on which the player will have to place the corresponding limb. In the second, "air" circles are added to each segment (you can even write just the words circled) and the letter T.
The field itself can be made from any large flat material. Dense fabrics or fastened whatman paper are well suited. To make the game most similar to the original, consider the dimensions of the Twister (150 cm wide and 180 cm long). Sometimes players use plain white oilcloth (it is dense and will last longer).
It is worth choosing permanent markers that will not rub off with use and will not color the participants. You can also cut out circles from colored cardboard and glue or sew to the Twister field. In total, it should have four rows of six color positions. The Twister mat contains the same colors as indicated on the tape measure: blue, green, red and yellow.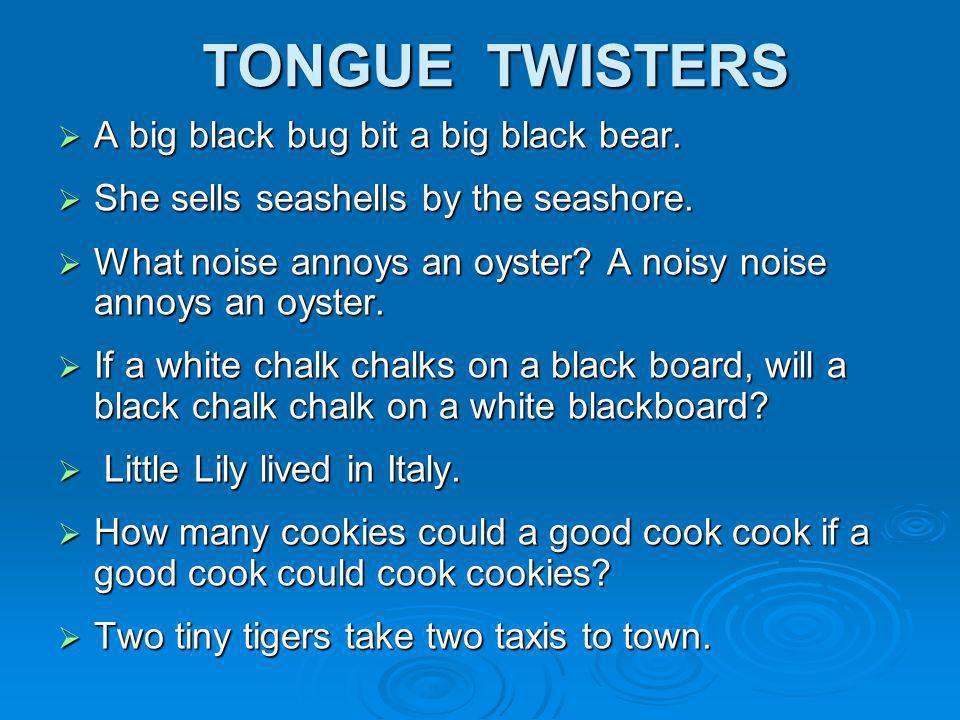 nine0003
Benefits for children
Play benefits all generations. For adults, this will be an excellent warm-up, after which you will feel a surge of energy. Children, on the other hand, feel the infinite vitality all the time, and many of them lack composure. With a game with colored circles on the floor, the younger generation will be able to practice perseverance, because if you allow yourself to be distracted even for a second, the player can simply fall and drop out of the game.
Bizarre postures contribute to the development of the muscular corset, which is laid down in childhood. Parents will be pleased with how the child puts out emotions and forces during the game, because this means that he will fall asleep without problems and will sleep like a baby. nine0003 Bizarre poses promote the development of the muscular corset
Similar games
If you are a fan of active games that replace charging, pay attention to the following sets. All of them captivate for a long time and serve as a good way to release energy.