How to do your makeup for a middle school dance
How to Do Stage Makeup for Dancers
June 23, 2020 Uncategorized
If your child is performing in a dance recital, she will need to wear stage makeup, which enhances a dancer's features so that her expressions are visible from the audience.
Below we have provided makeup information to help you with home application tips on how to practise your stage makeup.
Preschool aged children
The key to doing children's makeup for ballet is to use natural colours. The child shouldn't look "made up" with loud colours; rather, the makeup should make her features stand out from far away. Makeup for children is meant to emphasize features, not exaggerate them.
Children, Teenagers & Ladies
As children mature their make up should reflect their age and become stronger and heavier dependant on age. Following the basic model below the make up application follows the same principals however should be darker and include false eye lashes and darker eyeliner for teenage aged students & Ladies.
Things you will need.
Foundation – Skin Colour
Lip liner – Red
Lipstick – Red
Blush – Pink
Powder – Skin Colour
Eye shadow – 3 x shades of browns. Light, Medium & Dark
Eye liner – Black
Mascara – Black
Highlighter – Ivory or Cream
Brushes for lips, eyes, brows, blush, powder
False Eye Lashes for Teenage ages and Ladies
Bronzer can also be lightly used – optional
Foundation/Base
Using a makeup sponge, apply foundation in a color that matches the child's skin tone. Use more foundation than you would for "street" makeup. Blend the foundation at the jawline. Dust on lightweight, slightly shimmery powder so the makeup will stay put onstage.
Liquid or a loose compact foundation
Use a cream/ivory shadow on the lids – Brown eye shadows in different grades are ideas.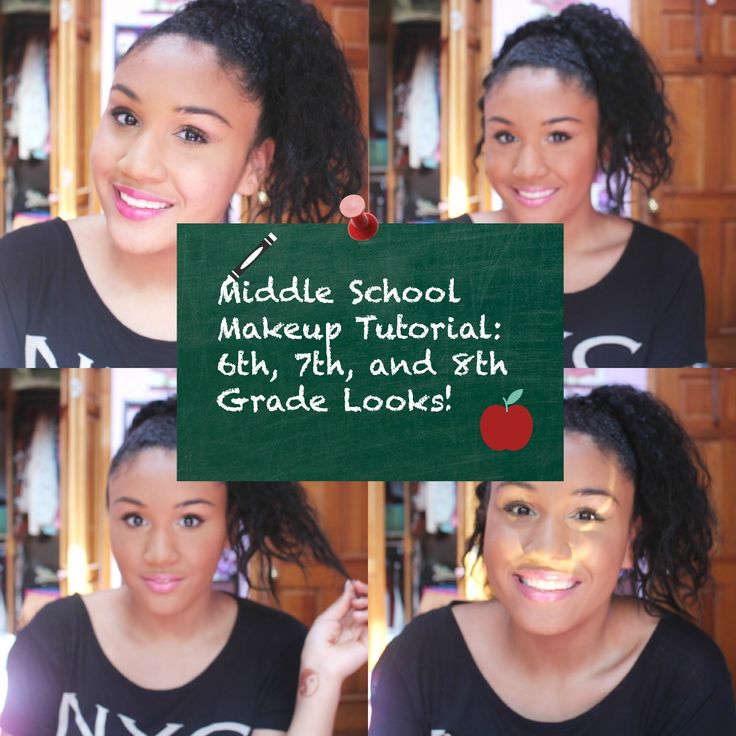 A light, medium and dark brown. Choose a relatively muted colours — too bright and the child will look garish. Finish the eyeshadow with a dusting of powder to hold the colour.
Use a cream blush in a peach or pale pink with shimmery tones to highlight the cheekbones. Blend into the foundation.
Eyeliner
Line the eyes using a liquid eyeliner in black or very dark brown. Extend the line on the top lash slightly past the eye, but don't turn it up. Finish the eyes with two coats of mascara a shade or two darker than the liner.
Applying Lipstick
Begin by lining the lips with a red lipliner pencil, then fill them in with red lipstick. Avoid bright reds, as these can be too bright for children. A deep but strong blood red suits most skin tones
Below we have provided 3 video tutorials that are helpful in demonstrating how to apply stage make up.
This first tutorial is ideal for mums with very young children. It is a longer tutorial but has helpful tips for how to apply make up to young children and keep them settled and still ????
This next tutorial is a fast example of how to apply stage make up for all ages
This tutorial is a little more advanced. If you are looking for a more professional look with tips and tools on how to apply your stage, make up that looks extra sharp
A sketch has been drawn below to help you with your stage makeup.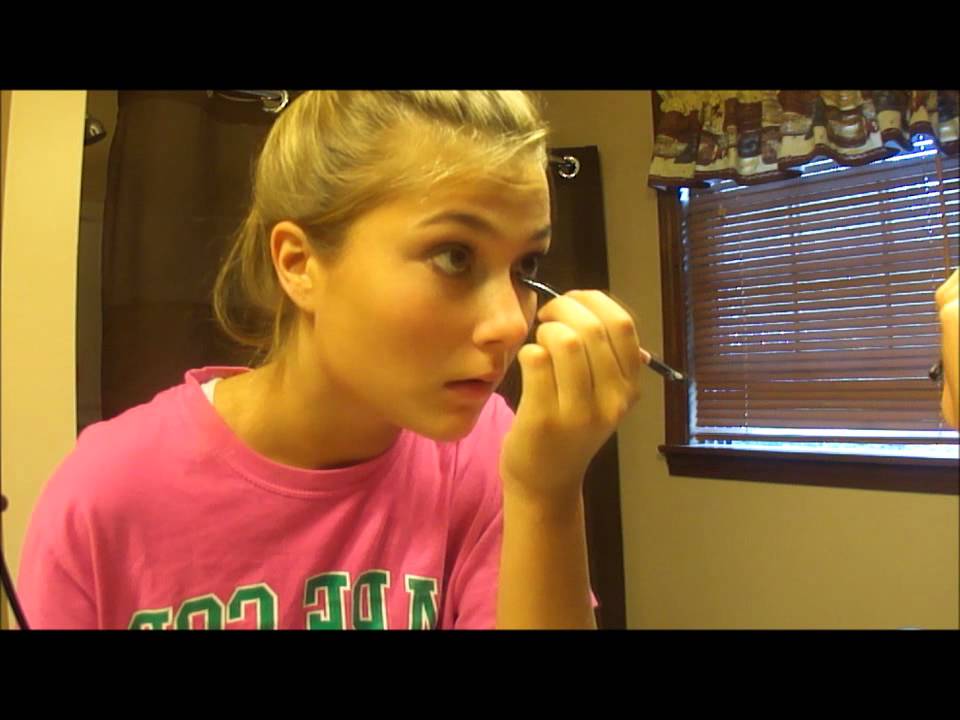 Along with images as examples for Junior and Senior students. Stage Makeup needs to be a lot heavier than normal makeup because the bright lights wash out people's facial features unless they are emphasized with dark make up. Senior students are asked to wear false eyelashes.
Best Makeup Looks for Your School Dance
What are the best looks to wear at a school dance? Ask somebody who's been there, done that. This article has some of the most popular makeup looks and why they're better than others.
Looking for makeup tips for your school dance? Whether you're going to a formal or semi-formal event, the best makeup looks for your event will depend on what the occasion calls for. Check out this article to find the top makeup ideas that will compliment your outfit and feel confident in!
What is a School Dance?
A school dance is a formal event that is typically held in high schools. The purpose of the event is to celebrate the school year and to allow students to socialize.
Some of the things that are typically done at a school dance are dancing, music, and refreshments.
When choosing what to wear for your school dance, it is important to think about what will make you feel comfortable and look your best. There are a lot of different types of dances that can be attended, so there is no one perfect dress code for every event. However, here are some general tips that may help you choose the right outfit for your school dance:
-Think about the type of dance that you are attending. A formal ball would likely require something more formal than a student dance.
-Consider what you will be wearing underneath your dress. Many dances have an optional dress code that allows for lingerie or other revealing clothing. If you plan on wearing skirts or dresses with a low neckline, make sure to bring a slip or shawl in case you need it.
-Be aware of the weather conditions. Some dances take place outdoors in cold weather, while others may be held inside in warmer weather.
Make sure
The Weekend Decisions
If you're looking for an on-trend makeup look for your upcoming school dance, these five tips will help. From natural looks to bright and bold colors, there's a look for everyone!
Looking for a makeup look for your school dance? Here are some tips:
– choose a neutral color palette to keep things simple and classic.
– use highlighters to add brightness and infinity glamour to your face.
– use shimmers to create a ethereal effect on your skin.
– apply eyeshadows in light and dark shades to create depth and dimension.
– finish off with a dusting of blush for an extra pop of color.
School Dance Basics
If you are like most girls, you have been planning your school dance for months now. But with so much preparation, what do you do about makeup?
Luckily, there is no need to be overwhelmed when it comes to makeup for your school dance. In this article, we will give you some basic tips and tricks to help you look your best.
First and foremost, make sure that your skin is properly hydrated. This will keep your makeup from looking cakey or dry. Secondly, choose a foundation that matches your skin tone. Too often, people go with a foundation that is too light or too dark, which can make them look unnatural. Finally, use blush and eye shadow to add color and dimension to your face. Use a light hand when applying these products so that they don't look too theatrical or fake.
If you want to add extra oomph to your school dance look, consider wearing false eyelashes or a lip gloss. These additions can really take your look up a notch and make you stand out from the crowd. And don't forget to take photos before the dance so that you can remember how you looked!
If you're planning on spending your school dance looking your best, here are some tips to follow!
1. Start with a Foundation. A good foundation will help conceal any imperfections and make your skin look smoother. Try using a light foundation if you have dry skin, or a heavier one if you have oily skin.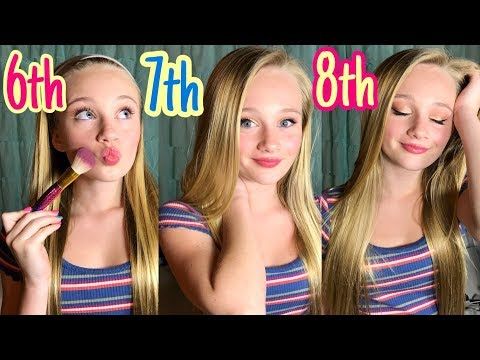 2. Choose Your Eye Shadow Colour Wisely. Make sure that the colour of your eye shadow matches the colour of your dress or outfit. For example, if you are wearing a green dress, choose a green eye shadow to complement it. If you are wearing a black dress, choose a black eye shadow to match.
3. Apply Eyeshadow Very Smoothly. Applying too much eye shadow can make it difficult to blend and look natural. Use your fingers or a brush to apply the eyeshadow in small circles or strokes around the eyelids. Do not use your finger tips to drag the eye shadow across the lid, as this can create harsh lines and wrinkles in the liner area.
4. Apply Lipstick Smoothly Too. Lipstick should be applied in thin layers and blended well with a lip brush before applying any gloss or top
Types of Makeup
When it comes to makeup for a school dance, there are a few different types that can be worn. For a more natural look, some people might prefer to go with something like foundation and concealer.
However, if you want to put on a more dramatic look, there are various options available. Some people might go for something like eye shadow and liner, while others might prefer to use lipstick or rouge.
There is no one right way to do makeup for a school dance, so it's important to choose something that will make you feel confident and beautiful. Whatever look you choose, be sure to have fun with it and enjoy the party!
Options for Makeup Styles
There are so many different ways to look great for your school dance, and there is no right or wrong way to do it. You can go with a simple look, or you could get really creative and dress up like a disco queen! Whatever you choose, make sure it looks great on you and fits your personality. Here are a few ideas to get you started:
Simple Look:
If you want a simple look that will still look great, try wearing some bright lipstick and mascara. You can also add a little blush or bronzer if you want to give yourself a more natural look.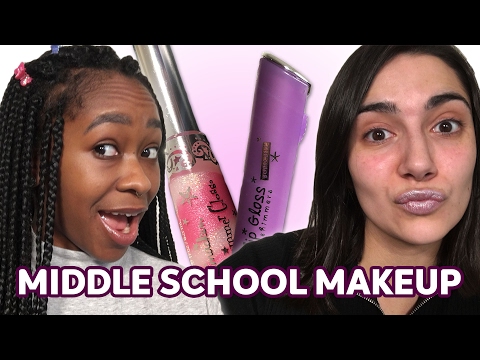 Disco Queen Look:
If you're looking for something more creative and outrageous, go for a disco-themed makeup look. Use bright colors and exaggerated eye shadows to create an optical illusion of huge eyes and voluptuous lips. Add some glittery highlights to finish the look off!
Conclusion
It's that time of year again – the dreaded school dance! Whether you're a junior or senior, making an appearance at your school dance is important. But it's not always easy to put together a look that will make you feel confident and beautiful. In this article, we've compiled some of our favorite makeup looks for school dances so that you can get ready without breaking the bank. From natural beauty looks to more dramatic eye and lip combinations, we've got you covered. So go out there and have fun – but make sure to look your best!
11 easy make-up ideas for every day
How to emphasize the advantages of make-up without causing unpleasant questions from teachers? We talk about the rules of school makeup
© fotoimedia/imaxtree
Contents:
School make-up rules
Discreet eye makeup
Everyday lip makeup
How to do makeup to school in 5 minutes: instructions
Beautiful everyday makeup for school: life hacks
Photo gallery with everyday makeup ideas
5 makeup rules for school
© fotoimedia/imaxtree
The image of a young schoolgirl is light and airy, and makeup should be the same.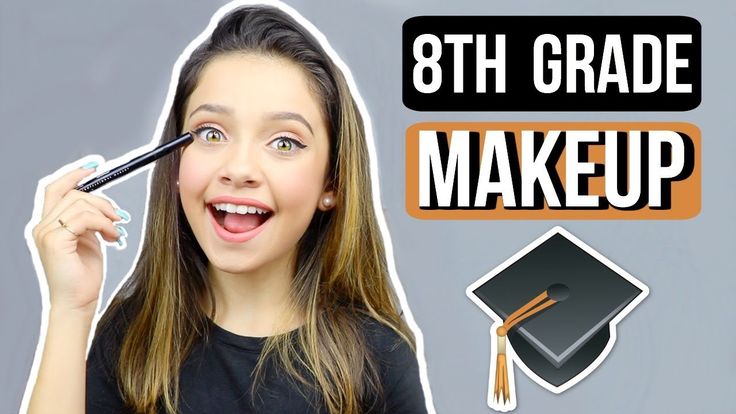 Therefore, when creating a school make-up, it is necessary to achieve maximum naturalness without overdoing it with cosmetics. How to choose it correctly?
1
Avoid heavy foundation, bright matte lipsticks and colored eyeliners and shadows. Instead of thick mattifying creams, opt for light fluids and BB creams that allow the skin to breathe and look natural.
2
In school make-up, it is best to focus on the eyes. Lightly tint your eyelashes - and your look will immediately be much more expressive. Additionally, you can add some shadows. The ideal color scheme is pastel: beige, gray and light pink shades.
4
It is important to have your own cosmetics that suit your skin type and tone. If you use your mom's or older sister's foundation, there is a risk that it will look like a foreign mask on your face.
5
For problematic skin, choose products with caring ingredients such as aloe extract and tea tree oil in the composition.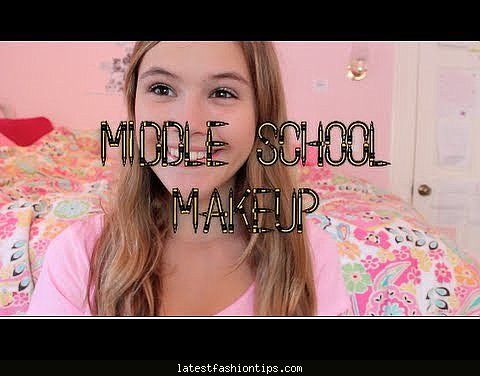 Inconspicuous eye makeup for school
© fotoimedia/imaxtree
In order to stand out from the crowd and emphasize your dignity, it is enough to focus on the eyes. The minimum set of tools looks like this: mascara and eyebrow gel.
Eyebrows should be given a neat, but at the same time completely natural shape. No need to pluck your eyebrows to thin threads or make them very graphic - thick, fluffy and natural eyebrows are in fashion today. It is enough to comb them and fix them with eyebrow gel.
Ink can be black or brown. Brunettes and brown-haired women can use black mascara, it will not look too bright. We advise fair-haired and blondes to choose brown: it will give the desired volume, but at the same time it will not look unnatural.
In addition, you can use light shimmering shadows. Apply peach or champagne eye shadow all over the lid. Do not use dark colors or repeat popular tutorials on creating smokey ice. At school, this will look out of place, so we do not recommend spending precious time on this in the morning.
High school students can draw a thin arrow with a soft pencil. So they additionally emphasize the space between the eyelashes and make the look even more expressive.
Everyday school lip makeup
© fotoimedia/imaxtree
Lip makeup should also be as natural as possible. The main two functions of lip makeup for schoolgirls are moisturizing and giving a light shade.
It is worth giving up bright lipsticks and pencils: firstly, they will look vulgar - not to mention the fact that they will probably annoy teachers. Secondly, it takes more time to accurately apply bright products, and after each snack, such lipstick needs to be renewed.
Give preference to caring lipsticks and glosses that will not only make your lips brighter, but will also properly nourish and moisturize your lips. Tinted balms, lip oils or translucent glosses are best suited for this. The undoubted advantage of these funds is easy and quick application. It only takes a few seconds to refresh your make-up.
How to do makeup for school in 5 minutes: instructions
When you have only 5 minutes in the morning, but you want your face to look well-groomed and fresh, follow our instructions for creating simple and gentle makeup.
© Makeup.ru
© Makeup.ru
© Makeup.ru
1
Proper makeup should start with skin care. Especially in adolescence, it is necessary to pay attention to high-quality skin cleansing. Wash your face and further cleanse the skin with a tonic. Then apply a moisturizer that suits your skin type. Don't forget your lips: they also need hydration.
2
Choose a light foundation or BB cream: this will not create a mask effect on the face, but will perfectly even out the tone and hide some imperfections. Apply the cream with your fingers or sponge, so you will achieve an imperceptible coverage. Do not forget to wash the sponge properly and change it more often: bacteria appear on it during use, which can provoke rashes.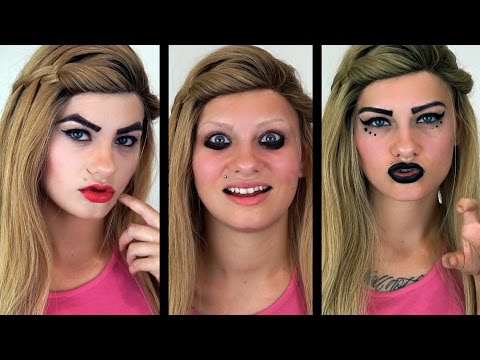 © Makeup.ru
3
To mask more serious imperfections, use a corrector - it should be applied locally.
© Makeup.ru
4
To brighten up your face, add some blush to the apples of your cheeks. Choose a shade that is as natural and light as possible.
© Makeup.ru
5
Comb your eyebrows with a clean brush and set them with a clear or tinted gel. Apply light shadows (beige, golden, gray or peach) to the entire moving eyelid. Coat your lashes with brown or black mascara. Don't apply too much to avoid clumps.
© Makeup.ru
6
Apply a little peach gloss to your lips. Delicate and discreet makeup is ready!
© Makeup.ru
Look for another good example of a make-up for school in our video tutorial.
Beautiful everyday make-up for school: hacks
© fotoimedia/imaxtree
1
If your skin does not have any breakouts and does not need serious correction, use powder.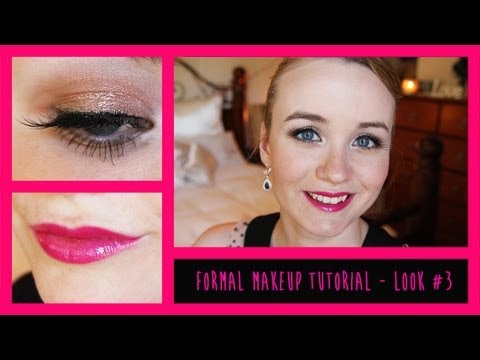 Apply with a fluffy brush over moisturizer. So you can achieve a matte finish, but at the same time it will be absolutely weightless.
2
Translucent tint balm is a must-have for your beauty bag. It will not only moisturize the lips, but also, on occasion, will be a great substitute for blush. In addition, such a tool can not be overdone.
3
If you have acne or red spots on your face, don't try to cover them up with heavy foundation. Use a green color corrector that neutralizes redness: apply it dotted on redness. And on the entire face with a thin layer, then apply a foundation.
Brightness and durability are the two main characteristics of stage make-up. We'll talk about the nuances of creating such a make-up
Contents
Bright stage make-up for dancers
Oriental dance
For fitness bikini
How to do stage make-up: step by step instructions
Overview of suitable cosmetics
Everyday makeup is not suitable for the stage: for the audience, the artist in this case will be faceless in the truest sense of the word.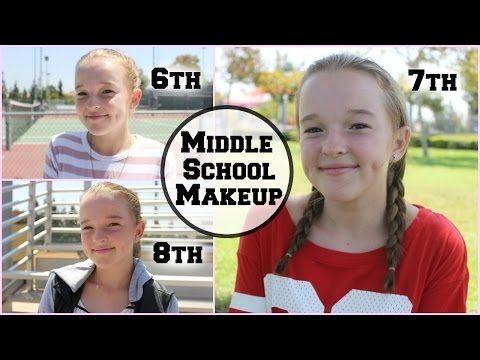 That's why actors wear makeup. They do this with the help of very bright and persistent cosmetics according to special rules. After all, the result should not fail, no matter what the stage actions. We will talk about the tricks of such makeup in this material.
© GettyImages
Bright stage makeup for dancers
Different artists have different stage makeup. Dancers, for example, need to consider the intensity of movement. They should not interfere with any elements of makeup or hairstyles. Therefore, the hair is most often removed from the face and fixed as securely as possible.
When it comes to makeup, it must take into account not only the heat of the spotlights, which "melts" cosmetics, but also the activity of perspiration, which also destroys makeup. In general, make-up requires accents that will be visible from afar.
© GettyImages
Most makeup rooms use professional cosmetics. Choose reliable products in catchy shades. If you're looking for long-lasting stage makeup, look for water-resistant labels on product packages.
Don't forget to prepare your skin for makeup. You will need not only the usual base, which should be distributed over the entire face, but also primers for local application - for example, for the eyelids. If you neglect this stage, after a few minutes the arrows will turn into dark smudges on the stage, and the shadows will roll into the creases of the eyelids.
Give preference to graphic make-up. The arrows, the underlined shape of the eyebrows, the matte lipstick applied clearly along the contour of the lips, the bright sculpting - the more clarity, the better. From the auditorium, smoky eyes will seem more like a dirty spot than make-up that gives expression to the eyes.
Back to index
for oriental dances
© GettyImages
There are some nuances of the image here.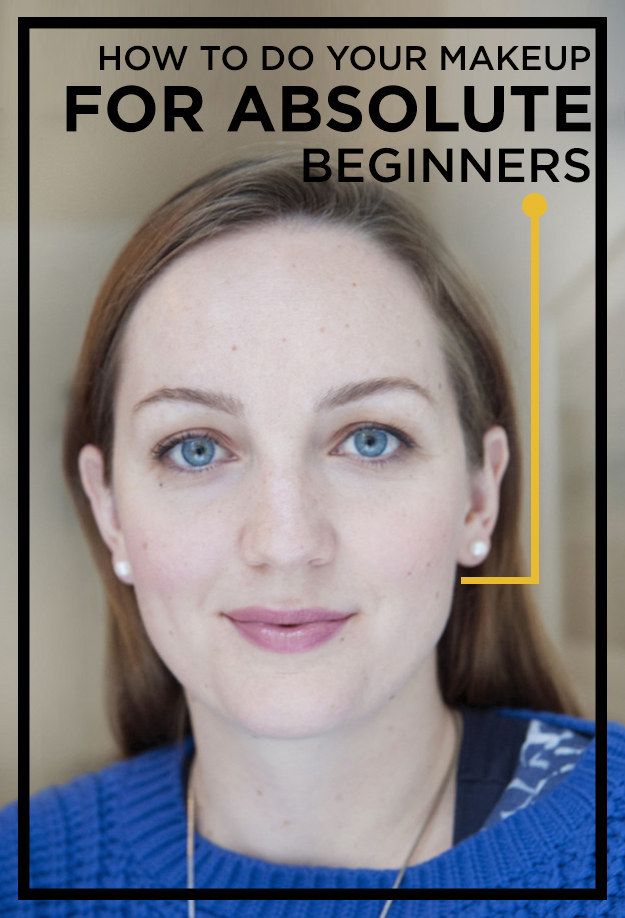 The neckline, hips, stomach in such dances are in the spotlight, so cosmetics will also have to be applied to the body. The approach may vary.
Some people use oils with a slight shimmer some time before the performance, so that the skin acquires not only a golden glow, but also a "wet" sheen.
Others use a fluffy brush to apply loose glitter to desired areas of the body.
Another option: guided by the principles of strobing, highlight the collarbones, shoulders, hips in those places where the bone "protrudes". A spectacular result can be achieved using a regular highlighter - both powder and liquid.
© GettyImages
Make up your face according to the way it is done in Eastern countries: with an emphasis not only on the eyes (black eyeliner and black mascara for extreme volume will help you), but also on the lips. Remember, this is stage makeup, and the one-accent rule doesn't work here. For the same reason, glitter and rhinestones are welcome.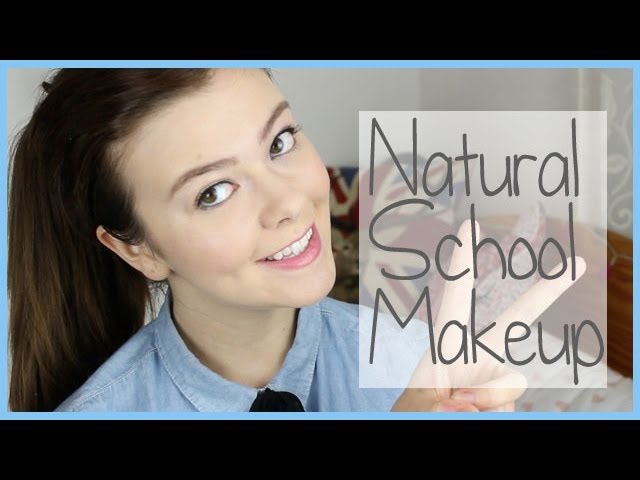 Back to the Table of Contents
for a fitness bikini
The main point of stage make-up for those who go in for a fitness bikini is the tanning effect. Therefore, before the competition, when you need to go on stage in front of the judges, the athletes visit the solarium. And they also have a special make-up in their arsenal, which helps to give the skin a caramel tint. Body butter allows you to create an attractive glow. Knowing that "dark-skinned" contestants look more advantageous, the girls add darker foundation and powder to their makeup bag.
© GettyImages
Even though the fitness bikini is all about the figure and muscle relief, stage make-up is still customary. Most often, this is contouring, sharp and quite aggressive, with an emphasis on the sculptural outlines of the cheekbones, plus smoky eyes in dark shades and scarlet lipstick on the lips. However, there are no strict rules regarding how to do stage make-up for a fitness bikini. Therefore, the standard version is changed to your taste.
Back to index
How to do stage make-up step by step
© GettyImages
1
Start with preparation. Apply moisturizer and then primer. Separately distribute a special base (for example, Eyeshadow Primer Potion from Urban Decay) over the eyelids.
2
Choose a heavy foundation. It can be either a special greasy-based make-up, or just a cream with increased durability. Use the technique of stipling ("driving in") when applying - this way the tone will last longer.
3
Correct using the sculpting kit. Create an emphasis on the cheekbones with a gray-brown color - in stage make-up, the diagonal of the sculptor powder under the cheekbone does not require thorough shading, as in an everyday make-up. Then the result will be visible from the stage. Do not forget about highlighting - highlights on the cheekbones in festive and stage make-up are only welcome.
4
Highlight the eyebrows. In stage make-up, the contour should be outlined as clearly as possible.
When correcting the shape of the eyebrows with color, work with a lot of pressure on a beveled brush or pencil.
© Makeup.ru
© Makeup.ru
© Makeup.ru
© Makeup.ru
© Makeup.ru
© Makeup.ru
5
Blend the darker one at the outer corners of the eyes, darken the crease with it - this is necessary so that the makeup does not seem "flat". Then draw a black arrow - wider and longer, so that the "tail" stretches to the temple. It would also be nice to paint over the inner contour with a kayal.
6
Eyelashes - a separate item. Glue a strip of overlays (or at least bunches at the outer edges). If you decide to do without artificial ones, apply a lengthening primer to your eyelashes (by the way, it can be replaced with eyebrow gel) and mascara - in two layers.
7
Outline the lips with a pencil, then use it to fill them all over. Then apply a long-lasting matte lipstick. It is better to choose a product not in a stick, but with a liquid texture.
8
Set makeup with translucent powder and setting spray.
Back to index
review of suitable cosmetics
Primer. Total Control Drop Primer from NYX Professional Makeup is perfect for prepping your face for stage makeup. It is lightweight, lays down in a thin layer, but at the same time mattes well, giving the skin a velvety texture;
Total Control Drop Primer, NYX Professional Makeup Maybelline New York's Superstay 24 is the right choice. The tool makes the skin smooth and is characterized by increased durability. An even coating is guaranteed by Micro-Flex technology;
Superstay 24 Foundation, Maybelline New York
Sculpting Powder. Infaillible "Sculptor" by L'Oréal Paris - with a dark taupe powder that highlights the cheekbones, and a light one to create a contrast with the shadow;
Infaillible Sculptor, L'Oréal Paris © loreal-paris.