How to dance samba youtube
Beginner Basic Samba Solo Dancing YouTube Lesson
Join us for a Basic Beginner Samba class on YouTube
On Sunday 14th March 2021 we held another free live-stream class on YouTube, this time a Beginner Basic Samba dance class.
In this class we started with the Samba Reverse Basic. This is a step forward with the left foot, a bounce on the spot, and then a step back with the right foot (repeating the bounce).
Some time is then spent discussing the Samba pelvic action, using a mild thrusting action by 'pulling in' your belly button.
Next we introduce the Samba Whisk. This is a side step with a bounced cross behind.
The Stationary Samba Walk followed which involves a close with one foot, a point back with the other, and a slip back of the front foot. When you then do the subsequent close on the next foot it is closed slightly forward (where you had originally started) to keep the overall movement on the spot.
Bota Fogos are introduced next, moving forward and backward before we start looking at the Voltas.
Initially we do our Voltas in straight lines, at both half and then full speed, before looking at the Solo Spot Volta that rotates around on the spot.
Finally, just when we need a little breather, there's a basic Rhythm Bounce.
Watch the Beginner Basic Samba Lesson
You can watch the roughly 30 minute lesson below. If you want to jump ahead to certain moves we've included the timestamps below it:
Lesson Timestamps
[00:01:50] Reverse Basic
[00:07:31] Whisk
[00:11:52] Stationary Samba Walk
[00:17:32] Bota Fogo
[00:23:30] Voltas
[00:26:47] Solo Spot Volta
[00:30:25] Solo Samba Routine
Solo Samba Routine Demo Video
The lesson ends with a basic beginner Solo Samba dance routine to help you practice the steps learnt.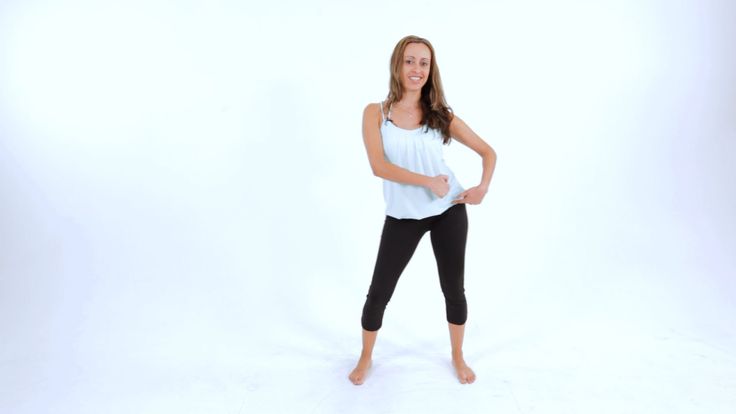 We have chosen the song Lady De Rojo by Bassio for this routine. Before demonstrating we quickly remind you of the basic steps included too!
You can find just a demo of the Solo Samba Routine below:
If you want to check out some more of our solo routines we have a playlist over on YouTube.
Samba Dance Music Playlist
So that you can practice the basic beginner moves we've also uploaded a playlist of a selection of Samba tracks.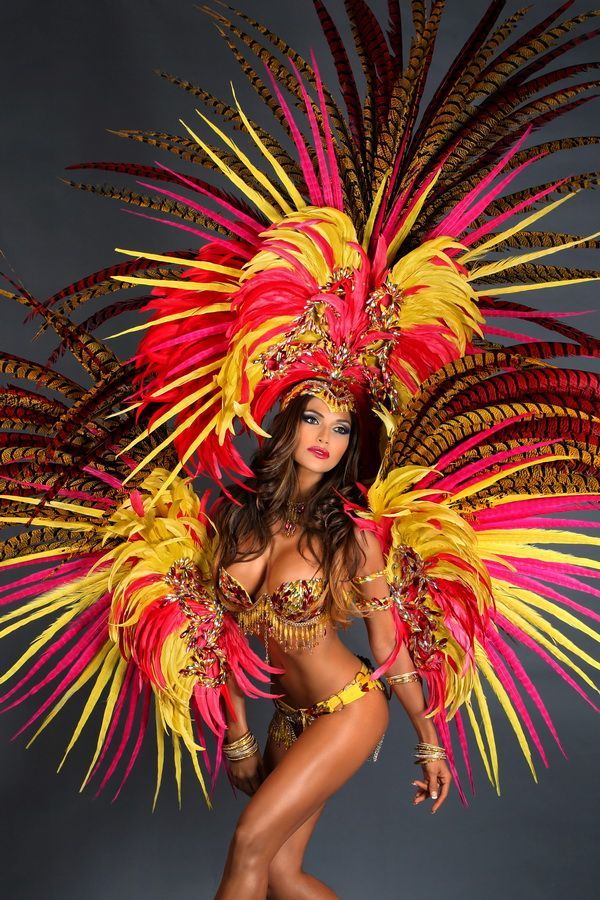 The songs start off slowly then ramp up in speed, and we've also included songs used in some of our other lessons.
We hope you enjoy the below playlist:
About Learn To Dance
Learn To Dance is a Ballroom and Latin American Dance School based in Burnham, Buckinghamshire.
Offering regular live-stream classes, as well as useful dance uploads, subcribe to be kept informed when new videos are going live.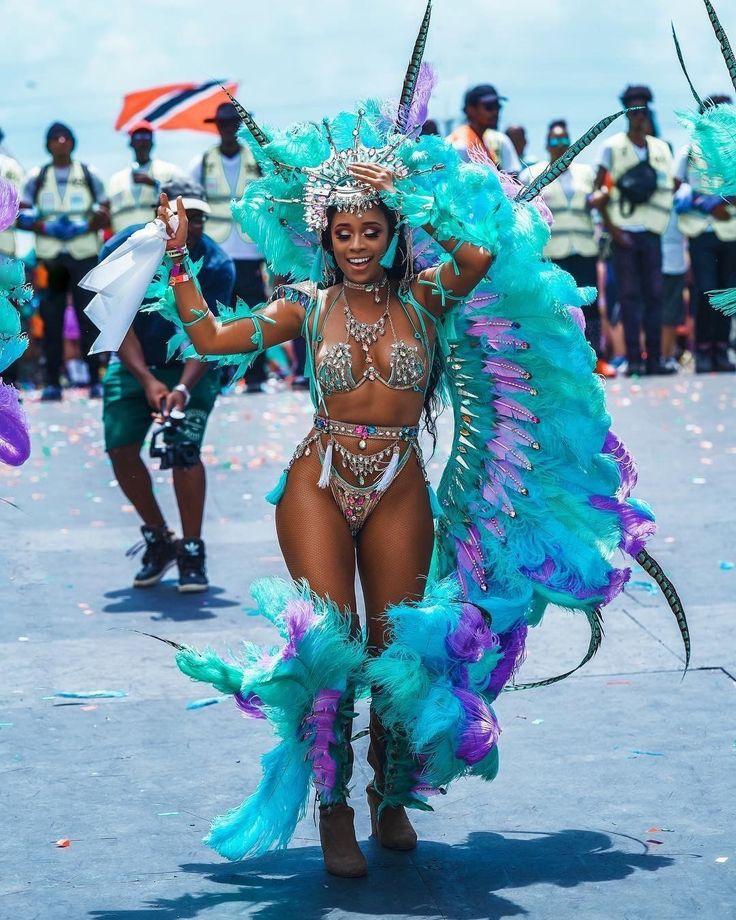 Send us your suggestions of what you'd like to see us release and we'll do our best!
Looking for more personal tuition on your Basic Beginner Samba? We provide both in-person and streamed lessons and classes. Check out learndance.co.uk/online for more information.
You can check out our website, or follow us online, at:
Website: learndance.co.uk
Youtube: youtube.com/learndance
Facebook: facebook.com/learndance
Instagram: instagram.com/learndance
Twitter: twitter.com/learndance
Learn Ballroom and Latin Dancing With These Apps and YouTube Channels
Dancing is one of the best ways to stay in shape. You can have fun and learn new skills and moves while burning calories and toning up. And listening to your favorite tunes is guaranteed to lift your spirits.
Whether you're a total beginner, or a skilled dancer looking to practice new styles and routines, apps are a great way to help you lose your inhibitions and get moving in the privacy of your own home.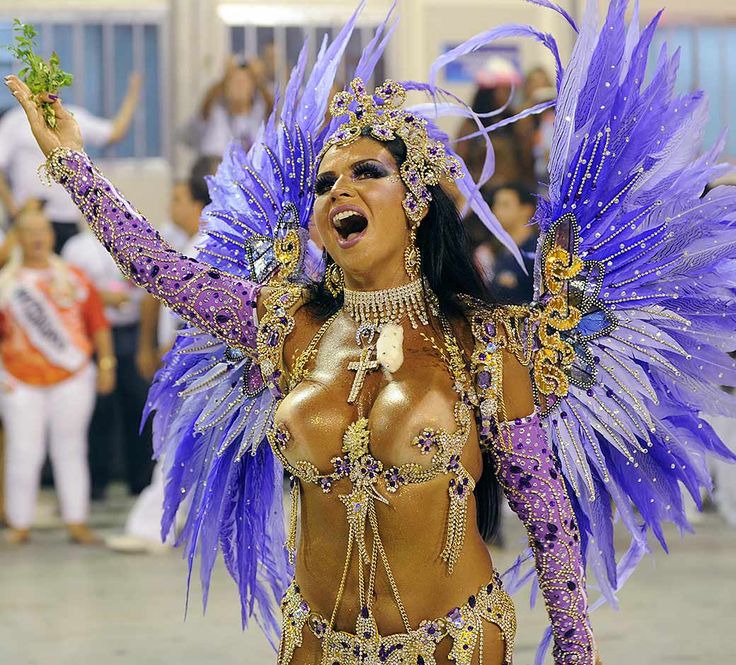 Here are some great apps to get you exercising while learning to dance.
1. Koros
3 Images
If you've ever wanted to learn ballroom or Latin dancing, Koros is the best app­–so long as you're serious about it. Koros is a dance tuition app where you take live interactive dance classes from a team of experts led by 10-times world professional champions Riccardo Cocchi and Julia Zagoruychenko.
Choose from a range of recorded classes and participate in dance fitness. You can immerse yourself in this world with talk shows, expert demonstrations, and even classes about constructing your costumes.
All this expertise comes at a hefty price, so use the free trial to see whether a subscription is right for you. If you aspire to dance excellence, Koros is like gaining access to a top school.
Download: Koros for iOS | Android (Subscription required, free trial available)
2. Snapp Dance
3 Images
Snapp Dance is a more affordable way to explore the world of dance tuition, with a variety of expert-led dance courses, including Latin, ballroom, disco, and hip-hop.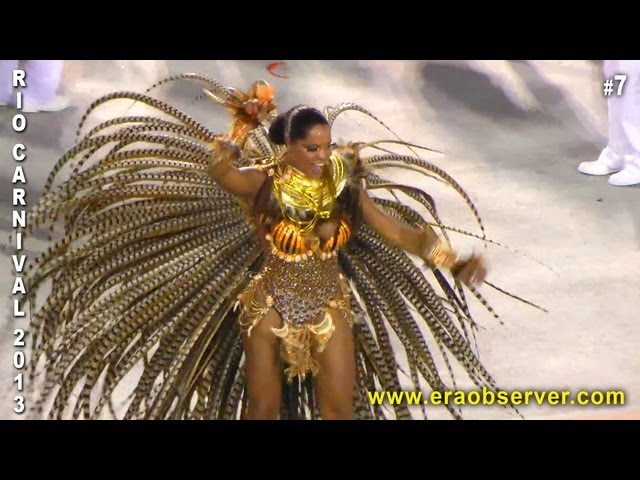 As well as video tuition, there's a vast selection of music for each style, with a powerful music player that lets you control the tempo and set markers. It's ideal for learning and perfecting steps.
Much of the app's extensive catalog is accessed via the in-app purchase of individual courses, making Snapp Dance an excellent option for mastering one or two dance styles. If you want to try numerous programs, the fees soon mount up, making other apps more attractive.
Download: Snapp Dance for iOS | Android (Free, in-app purchases available)
3. Steezy
3 Images
Steezy is perfect for trying various dance styles, whatever your ability level. Newbies should start with the 10-day intro program.
With over 1500 programs and more instructors than any other app, your main problem might be choosing where to start. Every style is here, so you're covered for contemporary, Salsa, and jazz. But you can also try K-Pop, hip-hop, or popping.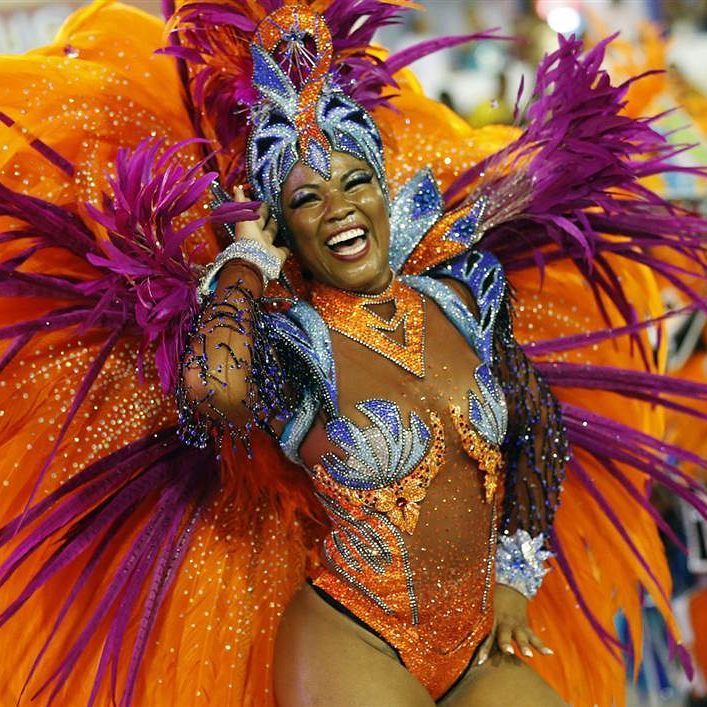 And if your primary purpose is fitness, Steezy Sweat provides full-body dance workouts.
The workout screen is the best on offer. You can loop moves from the class, control the playback speed and even use your webcam as a virtual mirror to dance next to your instructor.
With over one million downloads, this is an affordable way to join the global Steezy community and access superb dance lessons.
Download: Steezy for iOS | Android (Subscription required, free trial available)
4. CLI Studios
3 Images
CLI Studios is another app allowing you to start at any ability level. Learn at your own pace across a wide range of dance styles, from ballroom to ballet, with a real focus on jazz, contemporary, and hip-hop.
There are regular live and almost 1,000 on-demand classes, all taught by industry experts. You can alter the playback speed and mirror the screen to help you learn. There are dedicated strength and cardio training programs included to help with fitness.
This excellent package even includes classes for dance teachers.
Download: CLI Studios for iOS (Subscription required, free trial available)
5. Just Dance Now
If you've ever tried playing Just Dance on your console, you'll know what to expect from Just Dance Now. With the emphasis firmly on fun, all you need to get moving is a smartphone to act as a controller and an internet-connected screen. Check the Just Dance Now website to see whether your devices are supported.
Follow the steps on the screen and score points for your moves. These convert to coins, allowing you to unlock more songs. Play with your friends or compete with dancers worldwide.
While you'll achieve higher scores for accuracy, you won't become a world-class dancer with Just Dance Now. You will learn new routines, though, and you'll break a sweat in the process, especially with the Extreme challenges. Try these dance cardio workout videos for more fun.
Subscribe to the VIP level to enjoy unlimited access to the constantly evolving catalog.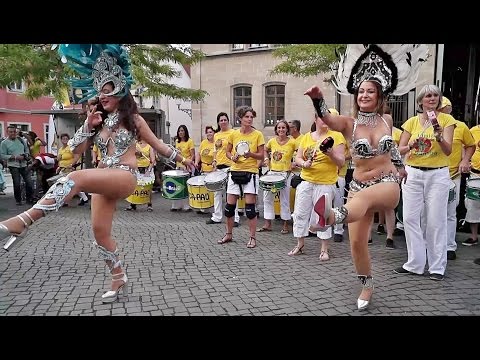 Download: Just Dance Now for iOS | Android (Free, subscription available)
6. Hip Hop Dance Vol 1
3 Images
Hip Hop Dance Vol 1 from Fitivity is a 13-week program taking you from beginner to advanced hip-hop dancing. As you complete the weekly workouts, you'll unlock over 80 moves, and the app helps you link sequences to choreograph your own routines. If you love hip-hop dance, try these hip-hop workout classes.
For this app, you'll need to supply music from your preferred music provider, which you'll access within the app.
Subscribing to the premium version of Hip Hop Dance Vol 1 unlocks access to the whole suite of Fitivity apps, allowing you to try ballet, dance strength training, and thousands more fitness options, including Fitivity's basketball, MMA, and baseball programs.
Download: Hip Hop Dance Vol 1 for iOS | Android (Subscription required, free trial available)
7.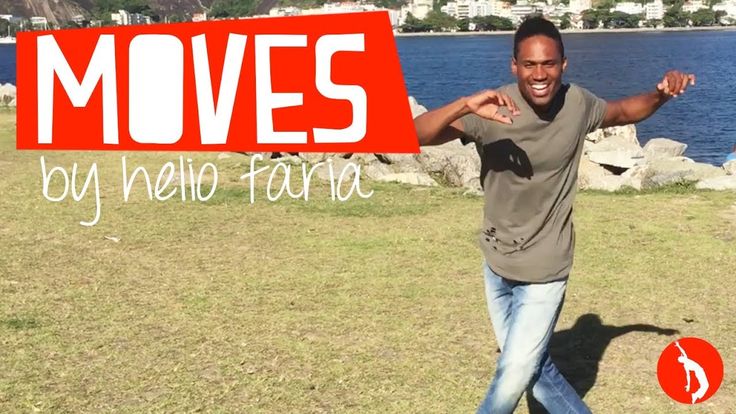 Pocket Salsa
Pocket Salsa is the official app of Addicted 2 Salsa which has provided affordable salsa lessons since 2005. It's packed full of dance tuition for all levels. A fabulous audio section allows you to learn about every element of the samba beat. Instructors Anthony and Julie Persaud draw you into their world. Highly addictive, it's a great way to get fit.
At the time of writing, downloading the app is cheaper on Android, where there's also Pocket Salsa Basics for free. Sample lessons are on Addicted 2 Salsa's website.
Download: Pocket Salsa for iOS ($9.99) |Android ($4.99)
Download: Pocket Salsa Basics for Android (Free)
8. Everdance
3 Images
Everdance combines dancing, fitness, and social elements. To receive a personalized workout plan, answer a series of questions about your fitness goals and dance preferences. Everdance shows how many calories you'll burn in each workout.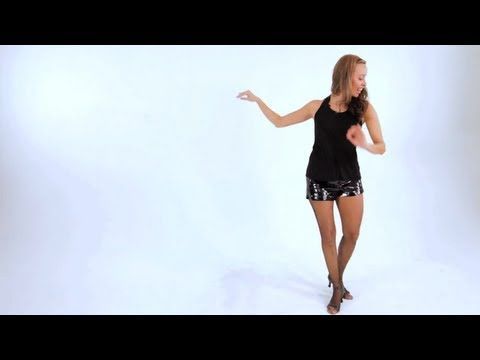 You can record and send your workout videos for feedback from the instructors.
While this app does not feature the famous choreographers and dancers that others boast, it does follow the rapidly moving world of viral dances. So, whatever is in trend on TikTok, you'll find a tutorial here–and you can record your efforts to share with the world.
The free Everdance catalog is limited, but subscribing unlocks lots of dance fitness fun.
Download: Everdance for iOS | Android (Free, subscription available)
9. Dancebit
3 Images
Dancebit is a workout app designed more for perfect fitness than perfect moves. Complete the initial questionnaire to start your 28-day dance challenge, designed to help with weight loss or fitness requirements.
You can take classes including Latin, aerobics, and Bollywood. You can try lots more Bollywood dance workout classes. Each workout shows you your target body areas and your calorie count.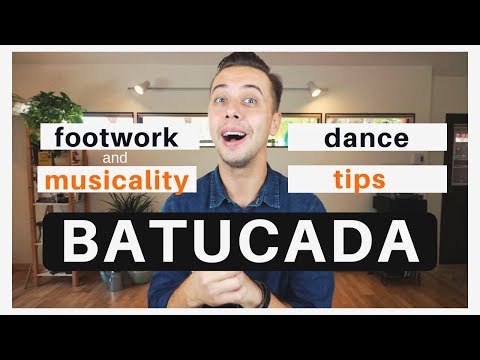 It's very user-friendly, and the emphasis is firmly on having fun while getting fit.
Download: Dancebit for iOS | Android (Subscription required, free trial available)
10. Body Groove On Demand
Body Groove's philosophy is to allow your body to move the way it wants to rather than trying to perfect someone else's steps. It's a worldwide movement that brings people together for fun dance workouts. Depending on your location, you may be able to attend live Body Groove classes.
The app makes Body Groove workouts available to everyone, whatever your fitness level or dance ability. Take on an extended challenge program such as Elevate Your Fitness, or just enjoy the daily workout. There's even a specific section for family-friendly routines.
Body Groove also includes yoga and meditation. Overall, it's an excellent package for anyone who just wants to move their body and enjoy dancing.
Download: Body Groove On Demand for iOS | Android (Subscription required)
Dance Apps Are a Perfect Fitness Solution
Dance is a perfect way to enjoy music, get moving, learn new skills, and improve your fitness.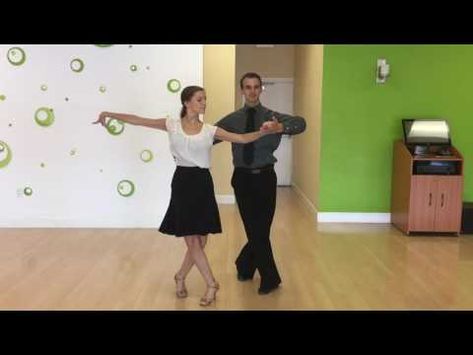 And these apps will help you avoid any sense of embarrassment if you have two left feet, as you can have fun working out at home.
No matter where you're starting from and what level you seek to reach, one of these apps will be a perfect companion. The most important thing is to enjoy your exercise.
Samba (Latin American Dance Program)
Samba Basics
Samba Score 1 a and a 2 (whole, three quarters, quarter whole) . For each count, there is an action of the foot or knee. -Rhythm of samba tou tou Tum - sharp.
Bounce action - occurs with the use of the legs, the center, the lower and middle parts of the back, in the upper back there is compensation + the use of the abdominal muscles to create a boundary of action. Foot - soft penetrating and pushing action.
- Position in a pair: keep the shape and volume - raise your elbows, do not press your hands to the body.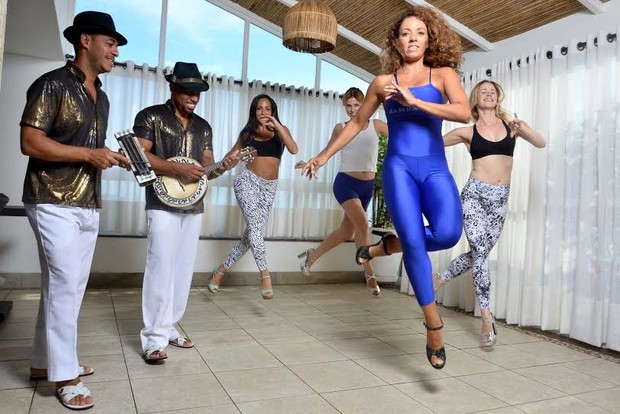 - Fast weight transfer.
The varied rhythmic pattern of samba steps requires separate consideration. The score in the measure of samba is 1i - 2i. Thus, for one measure of music, either two slow steps, or two fast and one slow, or four fast steps can be performed. When performing dance figures that use samba bounce (spring action), a numerical method of counting is adopted. In figures where there is no samba-bounce, the rhythm of fast or slow steps is indicated as "fast" (B) or "slow" (M). Samba steps performed on the count of 1 and 2 involve dividing the two beats of the measure into 3/4 beat (1), 1/4 beat (a) and a whole beat (2).
A characteristic feature of samba is a springy movement or samba bounce (vertical rise and fall) performed by bending and straightening the knee and ankle of the skating leg. Straightening of the knees should be incomplete and performed without tension. Each rise and fall takes 1/2 beat of a measure of music; for the convenience of learning, an account is adopted.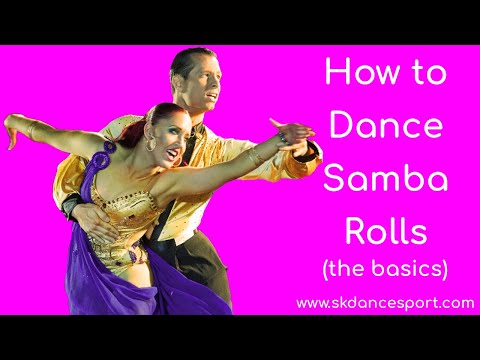 Starting from a bent knee position, the bounce rhythm will be: both 1 and 2, etc. When connecting the rhythm of the bounce with the rhythm of the steps, we get a new rhythm: and 1 and a 2 and so on.
The basis of samba is the sixth position of the legs, which is the starting position for almost all dance figures.
Steps forward are performed from the ball of the foot to the entire foot. Sometimes a step also begins with a heel, then this is separately specified in the description of the figure. Steps back are performed from the toe to the pad and then to the whole foot. Steps to the side are also done from the pads to the entire foot. Throughout the dance, the knees are slightly relaxed, the hips moving more forward and backward, and not side to side, as in cha-cha-cha or rumba. The movements of the hip joint should be soft and well controlled. When stepping forward, the body deviates slightly back, and when stepping back, it leans slightly forward, while the head is, as it were, the base of the pendulum.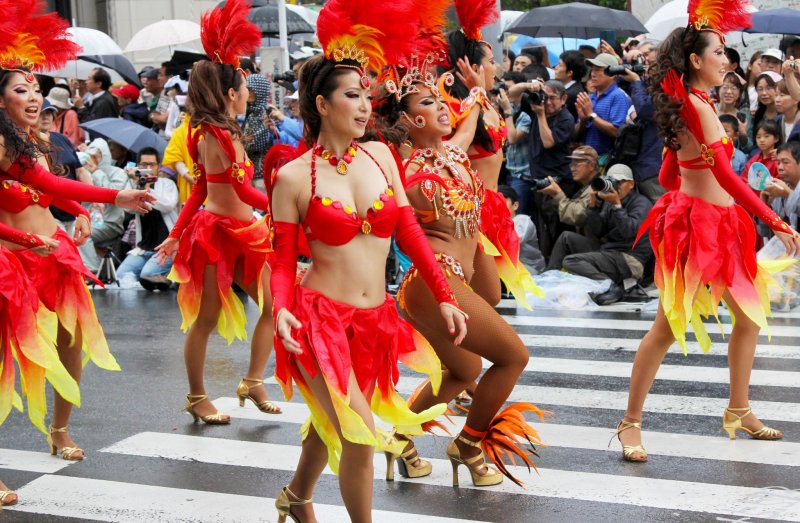 In samba movements, steps are used with incomplete transfer of body weight: the dancer transfers only part of his body to the supporting leg. A "false prefix" is also performed, when the performer, bringing the free leg to the supporting leg, does not step onto the free leg, but starts the next step from it. Leading the partner is carried out by the partner not only with the right hand, but also with the left, so the partner must keep both hands in tension in order to be ready for a change of direction. The orientation of the position of the couple relative to the hall is important, since samba refers to progressive or dynamic dances, the figures of which are performed with significant advancement. In the description of the figures (in pairs) the direction will be given for the partner.
Backstroke: 3 stages - leg in front with a natural turn of the toe, bending the leg at the knee and building a straight perpendicular line from the toe to the knee, slight tilt of the body forward, bringing the leg back to collect the knees, pushing out from the supporting leg.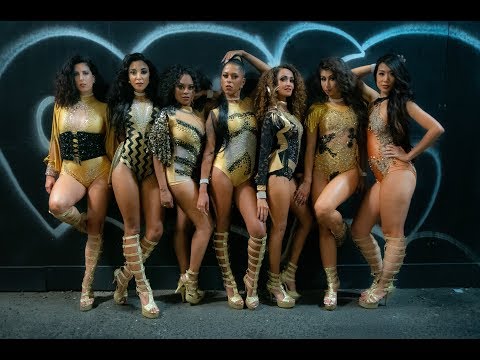 Emphasis on the knee - tends forward and is fixed for a moment. Knee work, repulsion, attack.
women of brazil watch online video from azntar in good quality.
Brazilian dance brazilian dance, brazilian samba dance, brazilian capoeira dance, brazilian guitar dance, brazilian lambada dance, brazilian bachata dance, brazilian weather dance, brazilian dance easy, brazilian dance kindergarten, brazilian dance men brazilian dance despacito, brazilian anime dance, brazilian fight dance, brazilian dance guitar, brazilian dance for kids brazilian children dance, brazilian dancing for weight loss brazilian eugenbro dance, brazilian dance evgena bro, brazilian samba dances, brazilian dance yom, brazilian carnival dance, brazilian zouk dance, dances of brazil and argentina, brazilian carnival dance, brazilian dance lessons brazilian dancing carnival, brazil carnival dancing, how to dance brazilian dance, brazilian lambada dancing, lambada brazilian dance, brazilian dance music, brazilian dance music, mijo brazilian dance, morel brazilian dance, brazilian dance title, brazilian dance sheet music for guitar, brazilian national dance, brazilian folk dances, brazilian dance training, brazilian couple dancing brazilian salsa dancing, brazilian pagoda dance, brazilian dance popular in the ussr, Brazilian dance conquered Europe at 1989 year brazilian dance pernambuco sheet music duet, pernambuco brazilian dance, weather brazilian dance, brazilian robot dance, brazilian dancing couples dancing rio de janeiro, Brazilian dance with a characteristic movement of the hips, brazilian samba dance video, brazil samba dance, brazil dances of modern youth, samba brazilian dance, triggs brazilian dance, brazilian street dancing Brazilian dance lessons brazilian funk dance, brazilian dance football, brazilian football players dance, brazilian dance Alexandra Anastasia Lisowska, brazilian flower dance, brazilian color dance, brazilian samba, show ballet brazil, brazilian nutcracker dance, brazilian dance is brazilian dance youtube, brazilian dance yuri, brazilian dance julia, brazilian youtuber dance, brazilian bullseye dance, brazilian berry dance, brazilian dance 02, brazilian dance 1989, brazilian dance 10 hours, brazilian dance episode 1, brazilian dance 2018, brazilian dance 2021, brazilian dance 2020, brazilian dance 21, brazilian dance episode 3, brazilian dance episode 4, brazilian dance season 4, brazilian dance 5 letters crossword, brazilian dance 6 letters, brazilian dance 7 letters, brazilian dance 7 letters crossword, brazilian dance 80, brazilian dance class 8, brazilian dance 90, brazilian dance grade 9, brazilian dance 9 may brazil women, brazil women soccer, volleyball russia brazil women 2021, russia brazil women volleyball 2010, volleyball.