How much do the strictly dancers get paid
How much do Strictly dancers get paid?
Their wages REVEALED - plus the judges and hosts
Strictly Come Dancing is back and better than ever, and for the amount they're paying the judges, hosts, professional dancers and, of course, the celebs, we should hope so.
To be fair, the show is arguably the biggest show on UK television and, as such, is a MAJOR undertaking. You can bet your bottom dollar it takes a LOT of hard work.
©BBC
With the 2022 series now in full swing, we thought we'd take a deep dive into the salaries of some of the professional dancers, judges and hosts Tess Daly and Claudia Winkleman, and look at how much they earn when they're not on our screens every Saturday night.
CHECK OUT: Strictly stars' salaries – judges, professionals and hosts
1
of
11
CREDIT:
Getty
One of the lowest salaries in the line-up but certainly not one to be sniffed at – on top of Gorka's £50k Strictly salary (the alleged standard salary for Strictly pros), he brings home an extra £35k for the Strictly Professionals live tour.
He took home an additional £20k for his one-off show, Here Come the Boys, with fellow dancer Aljaz Skorjanec back in 2019.
2
of
11
CREDIT:
BBC
After spending a whopping 16 years as a professional dancer on the show, Anton replaced Bruno Tonlioni as a permanent judge in 2021 after winning over fans when he replaced Motsi for two weeks in 2020 when she was isolating.
3
of
11
CREDIT:
Getty
Last time we checked, married couple Aljaz Skorjanec and Janette Manrara had an estimated household income of nearly £300k, thanks to their combined salaries from Strictly and the live tour, although this is likely to be much higher now Janette co-hosts spin-off show, It Takes Two.
The couple also raked in some extra cash from various P&O Ferry cruises.
4
of
11
CREDIT:
Getty
Judge Motsi Mabuse was offered a starting salary of £200,00 per season when she joined the Strictly Come Dancing judging panel for in 2019. The German dance school she runs with husband Evgenij Voznyuk and her contract with German Weight Watchers brings home some extra bacon. No wonder she's always smiling!
5
of
11
CREDIT:
Getty
They may no longer be married, but in previous years Neil and Katya Jones have raked in a combined amount of over £340k. On top of their £100k joint salary, ticket sales from their stage show Somnium back in 2019, as well as P&O Cruise and Alton Towers contracts, raked in plenty more cash for the former lovers.
6
of
11
CREDIT:
Getty
Although she's since left the show, it's thought fan fave Oti earned just over £400k with her Strictly salary and The Professionals tour money in 2021. Since then, she has been a panellist on The Masked Dancer and became a judge on Dancing on Ice in 2022. So, yeah - from cha-cha to cha-ching.
7
of
11
CREDIT:
Getty
Head judge Shirley Ballas began on a meagre £180k – but negotiated a pay rise, bringing her Strictly salary up to a whopping quarter of a million quid per series. She's also earning a pretty penny from appearing in pantos every year, as well as teaching at a dance school in Streatham, South London.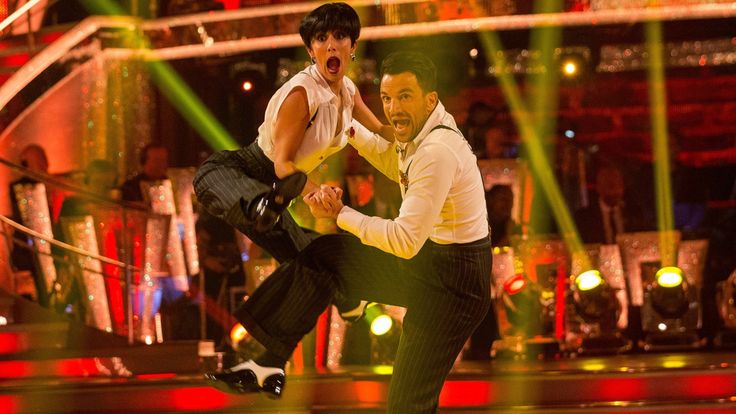 8
of
11
CREDIT:
Getty
Tess is thought to earn £150k for her presenting role on Strictly Come Dancing (although some reports claim it could be between £350k and £399,999 a year), but a number of other work commitments hike her yearly income up to well over half a million quid. She also presents Children in Need each year and was a brand ambassador for global mega brands L'Oreal and Pandora.
9
of
11
CREDIT:
Getty
He might be the "lowest paid" judge on the panel, but residents Mr Nasty Craig certainly makes up for his "lacking" salary with his various other sources of income. For one, he is the main choreographer for the Strictly Live Tour, thought to earn him around £200k a year, as well as his work in panto and renting out property.
10
of
11
CREDIT:
Getty
Claudia is apparently the highest paid woman on the BBC's books, so it's no wonder her yearly income is nearly £1m. On top of her £150k Strictly salary – the same as co-host Tess Daly's – she also earns a pretty penny for her radio shows and various other BBC commitments. Other major sources of income are her big bucks beauty partnerships, including Head & Shoulders and No7 at Boots.
11
of
11
CREDIT:
Getty
Top of the leaderboard (in the salary stakes) is Italian Stallion Bruno, who was the highest paid judge for a time, with a Strictly salary of £250k. It's rumoured he still received his pay cheque in 2020, despite not actually judging on the show due to coronavirus quarantining rules.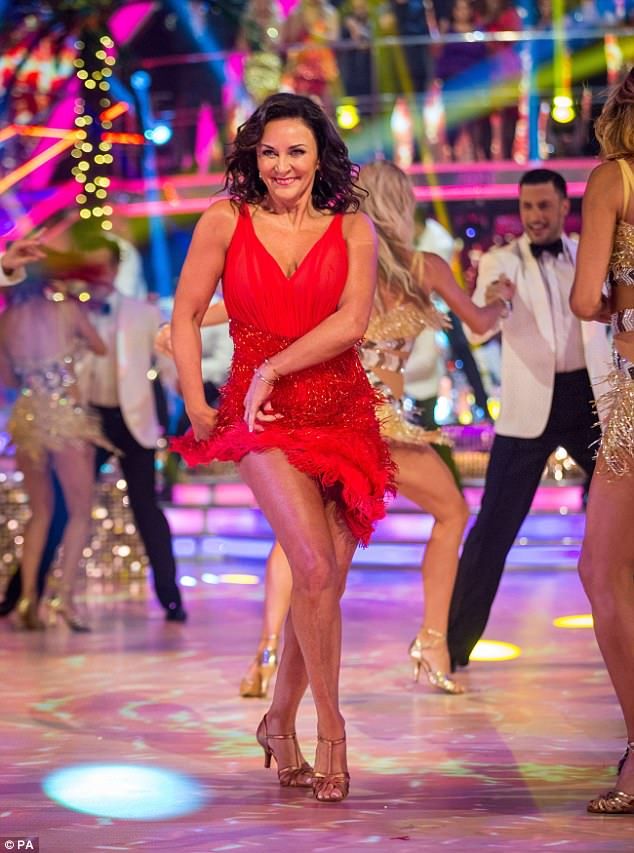 He's also a judge on the American version of the show, Dancing with the Stars, where he reportedly earns an eye-watering £1.5m.
No wonder everyone keeps blooming dancing year after year; we would if we earned those mega bucks.
The professional dancers and judges don't hang up their dancing shoes when the show is over - most of them have tours and do pantos, earning them some extra cash in the bank.
It's hardly surprising that villainous judge Craig Revel Horwood has played numerous nasty pantomime characters in the past.
WATCH Strictly Come Dancing, Love Island and soap stars reveal their worst ever date
Just so you know, whilst we may receive a commission or other compensation from the links on this website, we never allow this to influence product selections - read why you should trust us
How much are the Strictly Come Dancing stars paid? | TV & Radio | Showbiz & TV
How much are the Strictly Come Dancing stars paid? | TV & Radio | Showbiz & TV | Express.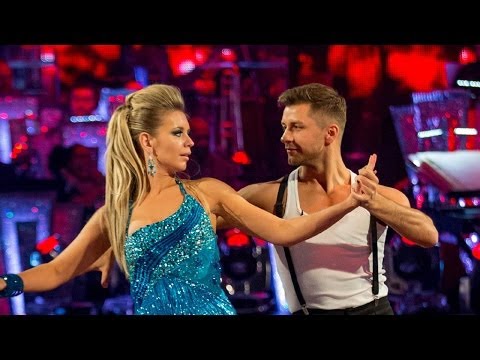 co.uk
Login Register
11°C
Strictly Come Dancing is officially back on our screens, ready to bring some glamour back to our Saturday nights. But, how much do the stars get paid to taking part?
Link copied
Strictly Come Dancing releases trailer for new series
Invalid email
We use your sign-up to provide content in ways you've consented to and to improve our understanding of you. This may include adverts from us and 3rd parties based on our understanding. You can unsubscribe at any time. More info
Strictly Come Dancing has been part of our lives for the past two decades, and it shows no signs of slowing down any time soon. Every year, a new line-up of celebrities are welcomed to the Strictly family, where they quickly acquainted with the dancing professionals, judges and presenters. Here's everything Express.co.uk knows about how much the stars of the BBC show are paid.
How much are the Strictly Come Dancing stars paid?
The professional dancers
The BBC hasn't ever officially confirmed exactly how much the Strictly professionals are paid on the show.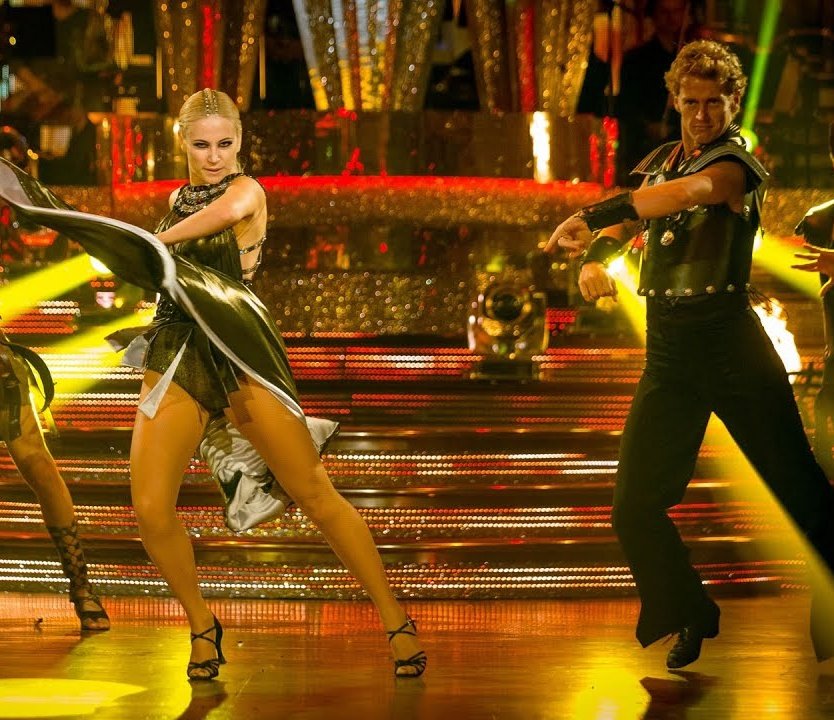 However, it has been widely reported that each one is paid somewhere between £35 and £50,000 to appear on the hit series.
All of them also get other opportunities to earn extra money too, including by taking part in the Strictly Come Dancing: The Professionals tour as well as other theatre productions.
Many of the dancers are part of the P&O cruise tours, which can earn them £90,000 in just 12 weeks.
READ MORE: Neil Jones won't be competing in this year's Strictly Come Dancing
How much are the stars of Strictly Come Dancing paid? (Image: BBC)
Strictly Come Dancing: How much are the professional dancers paid? (Image: BBC)
READ MORE
EastEnders' Janine Butcher exits as Charlie Brooks quits soap
The presenters
Tess Daly has been presenting Strictly from the very beginning, first alongside legendary Bruce Forsyth and now Claudia Winkleman.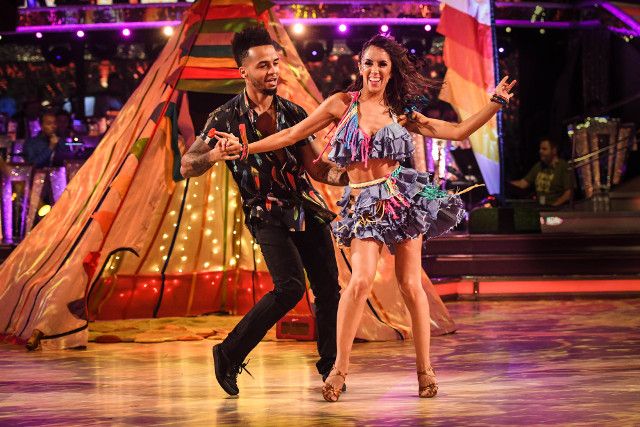 She earns a whopping £150,000 from hosting the series, but this only makes up some of her overall net worth. 
Tess also hosts the annual Children in Need show on BBC One and has been a brand ambassador for L'Oreal and jewellers Pandora.
Overall, it is believed that Tess has a staggering net worth of £3million.
Strictly Come Dancing's Claudia Winkleman and Tess Daly. (Image: BBC)
Trending
Strictly Come Dancing's 2022 judges. (Image: BBC)
Her co-star Claudia on the other hand, has a net worth of £8million, a large portion of which is paid to her by the BBC as well brands such as Head and Shoulders.
She has a salary of £370,000, which partly consists of what she earns from hosting Strictly every year.
Claudia has been part of the Strictly family for several years, first hosting the spin-off show It Takes Two in 2004.
She joined Tess in 2014, and it is now her job to speak to the celebrities after receiving their feedback from the judges.
DON'T MISS...
Ellie Simmonds opens up on adapting Strictly routines [CAST]
Strictly Come Dancing's Will Mellor leaves co-star in tears  [VIDEO]
Anton du Beke airs concern after James Bye 'messes up' dance routine [EXPLAINER]
The judges
It is believed that Motsi Mabuse, Craig Revel Horwood and Anton Du Beke all earn around £200,000 per season of Strictly.
They all have other sources of income when the show isn't on as well.
For example, Craig is the main choreographer for Strictly's Live Tour and regularly takes part in pantomimes and theatre shows.
Head judge Shirley Ballas was earning £180,000 when she first joined, but was given a pay rise, so is now on £250,000.
READ MORE
'It's week one!' Strictly fans slam Anton Du Beke for 'high' result
The first live show of Strictly 2022 went off without a hitch, and viewers were left wowed by many of the performances.
At the top of the leaderboard was actor Will Mellor and cameraman Hamza Yassin who both scored an amazing 34.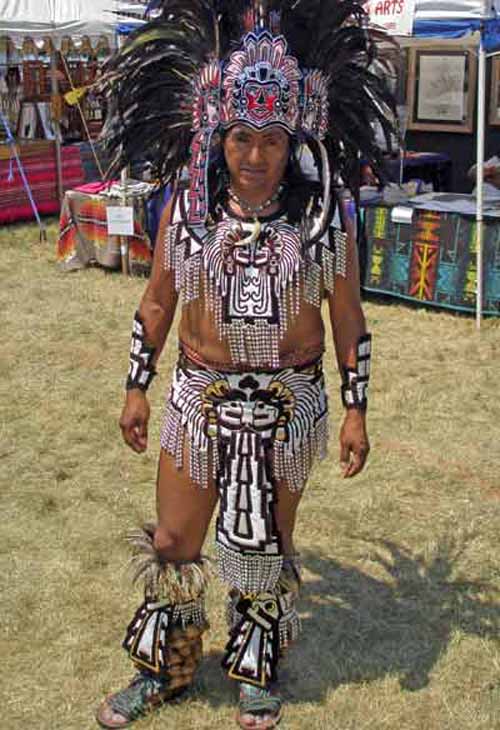 Down at the bottom was former footballer Tony Adams who scored a measly 15, so could he be in trouble when it comes to the public vote?
Strictly Come Dancing continues every Saturday night on BBC One.
Most read in TV & Radio
'Not sure I trust her' Tess Daly addresses Strictly 'showdown' with Claudia Winkleman
Matt Hancock sparks I'm A Celeb uproar as Owen misses out on BBQ
Neighbours is back! Australian soap is returning with new TV home
Ant McPartlin vows Charlene White will face punishment for I'm A Celebrity rule break
Mike Tindall shows 'absolute distaste' for I'm a Celebrity co-star Matt Hancock
Harry and Meghan's anticipated Netflix series to air 'next month' in blow for Royal Family
'It's insulting': GMB viewers slam 'patronising' cost of living crisis debate
The Last Kingdom film theory: Aethelstan kills his brother in fight for the crown?
Emmerdale fans 'work out' Vinny Dingle is leaving ITV soap after family fallout
Finn Little age: How old is the Yellowstone Carter actor?
Strictly's Kym Marsh opens up on emotional routine dedicated to late son 'Never forget'
Meghan Markle's 'privacy' concerns mocked 'Too busy with interviews to be like Kate'
Yellowstone season 5 episode 3 release date: When is the next episode out?
SAS Rogue Heroes star opens up on 'very difficult' fight with co-star
Oti Mabuse husband: Who is the former Strictly star married to?
'George was going crazy' Craig David recalls 'incredible' Prince William meeting
Who is the boy from 1899 on Netflix?
Piers Morgan suffers crushing ratings blow after Ant and Dec mock controversial host
Stephanie Beacham pays sweet tribute to Coronation Street legend William Roache
Ben Shephard pays touching tribute to 'incredibly special' Kate Garraway
1899 ending explained: What happened to the Prometheus?
Poll Result: What YOU think about Matt Hancock's I'm A Celebrity performance
What happened to Margaret and Peter Townsend's letters?
Motsi Mabuse 'got really upset' over mum's critique of Strictly role
Coronation Street fans 'work out' Griff's next victim in controversial storyline
Vanessa Guillen: What happened to US Army soldier Vanessa Guillen?
Antiques Roadshow guest admits he 'wouldn't part' with beloved item after huge valuation
I'm A Celebrity fans beg Boy George to stop 'annoying' habit: 'I'm getting fed up'
Seann Walsh girlfriend: Who is the I'm A Celebrity star dating?
The Goldbergs delayed: ABC sitcom won't air next week in scheduling shake-up
'Most commonly' stolen items during a burglary - and how to protect your home
Jenson Button shares theory on Lewis Hamilton and George Russell relationship at Mercedes
Tax rises are price we must pay for living beyond our means, blasts ROSS CLARK
'Huge difference': How to keep flowers fresher for longer - 'slows down bacteria'
Millions 'missing out' on thousands of pounds in their pension because of simple mistake
Thursday, 17th November 2022
See today's front and back pages, download the newspaper, order back issues and use the historic Daily Express newspaper archive.
IPSO Regulated Copyright ©2022 Express Newspapers. "Daily Express" is a registered trademark. All rights reserved.
How much do dancers earn and how to become a professional - November 1, 2018
Ivan Slavinsky
Share
Comments
It is never easy, but wildly interesting.
Members of the FAM Factory dance team told Sport24 about the difference between a professional team and an amateur one, how much coaches earn and how long it takes to become a good dancer from scratch.
Our team is called FAM Factory and has been around for a very long time. We regularly perform at the largest dance championships throughout Russia, we work at major events. Our choreographer, Yevgeny Kevler, is one of the top choreographers in Russia, staged dances for "Dances" on TNT, "Dance" on Channel One, and has brought up more than one generation of dancers.
Our team is diverse - students, office workers, teachers and coaches, but they all have one thing in common - an unimaginable love for dancing.
View this post on Instagram

A post shared by Evgeny Kevler (@kevbrave) on

At first, technique is not so important, it comes with experience. It is worth paying attention to physical form, especially if you prefer styles that are characterized by frequent level changes or powerful energy: you may simply not have enough strength. The breather also needs to be developed: fast choreography cannot be danced to the end if the volume of the lungs is not enough. Many dancers take up running to develop their lungs. And for the development of physical strength, functional training or crossfit are suitable - of all training, these will probably be the most useful in our business. If there is no time for this, then you need to at least minimally pump the press, do push-ups, squat. We sometimes conduct physical training classes at team training.

View this post on Instagram

A post shared by Nadia Gera 🐾 (@gerandosina) on

and year, everything is very individual here. Many schools have their own reporting concerts and parties. As a rule, at such events, students go on stage for the first time.

If we talk about more complex numbers, then it takes a month and a half to set them up with 3-4 workouts a week for 2-3 hours. The mode of training in a serious team changes, especially if the number is complex and many dancers participate in it. A fairly common occurrence is night workouts. As you might guess, they take place at night, and, as a rule, last 5-6 hours. It's not easy, especially at first and if you have to go to work in the morning, but it's also more efficient in terms of the speed of staging the show, and the result is definitely worth it.

Championships

In the dance world, the year can be conditionally divided into two seasons - spring and autumn. All this time, championships of various levels go one after another, the most "fruitful" in this regard are April and May, as well as November and December. As a rule, all groups put on a performance a month or two in advance, but it all depends on the level of training and available time for the dancers themselves.

In general, championships are a separate and very entertaining cuisine. Dancers are constantly preparing for some kind of competition, it rarely happens that you just come and hang out aimlessly. Everything is almost like in the movie "Step Up": the whole season is the process of preparing for the competition, and in the off-season, everyone either rests, or pumps, or shoots a video.

At dance championships there is always a division according to the level of training and age: children are separated from adults, beginners are separated from professionals. And within these categories, there is also style: hip-hop, ladies, contemporary.

View this post on Instagram

A post shared by F.A.M. FACTORY DANCE CREW (@fam_factory) on

Our favorite nomination is best dance show. The name speaks for itself: there are no style bindings here, the main thing is the idea and combination of styles. At some major competitions, the styles used in the show must be declared in advance, at some there are no restrictions, only creativity. Now even in some championships there is a separate Show nomination, and a separate Performance nomination. In the first case, the show should have a story and plot, in the second case, it is important who dances stronger, more powerful and cooler. And there are also solos with duets, which are not limited by styles at all, only by timing. In general, there are a lot of nominations. Beginners or people unfamiliar with dancing can get confused. But as soon as you immerse yourself in this world, everything becomes clear pretty quickly.

Refereeing at championships is always represented by top dancers: sometimes Russian, sometimes foreign, but always super authoritative. The evaluation criteria, like the judges, are also different, but they look primarily at choreography, technique, synchronism and creativity. You can earn money at good status tournaments. On average, you can get about 30 thousand per team for winning such a tournament. But it is not at all necessary that there will be prize money for winning any championship: somewhere the organizers limit themselves to cups and gifts from sponsors.

View this post on Instagram

A post shared by F.A.M. FACTORY DANCE CREW (@fam_factory) on

Nutrition

Nutrition is a matter of personal preference. Most dancers are ordinary people, so until their legs start to fall off, few people even think about nutrition and injury prevention. Many are killed in training, and few people know how to recover, they do not take care. If you don't eat normally, you may not have enough strength for the whole season. Protein and BCAAs often help out, but in reality, for some reason, few people use them.

View this post on Instagram

A post shared by Nadia Gera 🐾 (@gerandosina) on

A: Regular exercise is usually enough to stay in shape. Although, of course, you need to take care of yourself, but adults who have survived a couple of injuries or dancers who work in commerce are already thinking about this.

"Sneakers kill instantly"

As for clothes, this is a separate topic of conversation, which will take more than one hour. Firstly, the style of dance and what you dance in are very closely related. No one will go dancing popping in leggings or short shorts, twerk in sweatpants, too, you know, I don't rub, like a strip in a baseball cap. Things are, of course, very important. You can't really train in Chinese sneakers. Not even because they are uncomfortable, they just fall apart in a moment. In general, if you danced at least once in shoes, then you can say goodbye to it - it only kills if you train often and for a long time. Especially for us, jazzfunkers, because a lot of techniques are combined, the foot is actively working. And it's good for contemporary people in general: they dance barefoot in socks, and with simpler things - they put on something very wide and similar to oversized pajamas - and you are the most fashionable in the class.

Income and expenses

As for the payment for training for teams, it is similar to amateur sports sections: in many teams, participants pay a monthly fee, which includes the rent of the hall and the work of the choreographer.

View this post on Instagram

A post shared by F. A.M. FACTORY DANCE CREW (@fam_factory) on

Is it possible to make money from dancing? Of course, there is plenty of work. First, dance schools. There are now ten of them at each metro station, a novice teacher, if desired, will quickly find a job. But if you want to get into a top school as a teacher, then you need to work hard, have a name, constantly upgrade, be socially active, shoot videos and shine at the same championships. The main thing is not to be lazy.

There is also such a great thing as commerce - these are corporate parties, working with stars, large events and the like. Such projects are well paid, and it is always interesting to participate in them. We somehow opened with our show a major event of stylists - Wella Trend Vision. There was so much creativity and creativity behind the scenes that we ourselves were inspired by the most do not indulge. It was very interesting to watch all this behind-the-scenes turmoil and the process of creating images.

On March 22, 2022, by a court decision, Meta, the social networks Instagram and Facebook were recognized as an extremist organization, their activities on the territory of the Russian Federation are prohibited.

ᐅ How to become a dancer? | How do they become dancers?

Many people dream of working as a professional dancer, imagining fame, popularity and brilliance of spotlights. But how to become a dancer, what is needed for this? Let's find out!

To begin with, it is worth understanding that this is, first of all, hard work, and only a few are given to break onto the stage.

The profession of a dancer requires good physical shape and long training sessions.

  Contents:  

How to become a dancer?
How do you become a dancer from scratch?
Schools where one becomes a dancer
How to become a dancer without education?
How to become a good and successful dancer?

How to become a dancer?

Anyone can become a dancer. This does not require special education, somewhere to study, and all that is needed is to experience the pleasure of dancing. But that's if it's a hobby. Amateur and professional dancing, pleasure and work as a dancer are very different concepts.

I dream of becoming a professional dancer. How do they become dancers in general, what do you need to know and be able to do, how to start?

Unfortunately, and maybe fortunately, not all become successful dancers. To do this, you need not only to love to dance, but also to have a confident and strong desire to improve, overcoming difficulties.

In order to reach the top in the profession, it is not so much external data that is important, but attitude to business and diligence. With these qualities, you can become a good dancer, whose performances are pleasant to watch the audience.

How do you become a dancer from scratch?

In order to become a dancer from scratch, you need to be sure that this particular job will become the work of a lifetime. Such a creative profession requires complete dedication and the ability to express vivid emotions.

In addition, you need to prepare physically and develop endurance. After all, rehearsals last many hours and take place almost every day.

Before you start mastering the profession, you need to decide on the style.

There are a huge number of them, and it is important to choose the most suitable one for yourself. When choosing, it is worth considering personal preferences and your level of physical fitness. For confidence, you can rehearse in front of a mirror.

Educational institutions where one becomes a dancer

You can become a dancer after receiving a special education. To do this, you need to enter an art college or university. They are accepted here on the basis of nine and 11 classes, depending on the direction.

To enroll in a group, you need to pass a creative competition, for which you should prepare well. You also need to be ready to provide the results of the exam in Russian and literature. The exact list of subjects required for admission can be clarified at the educational institution.

Training to be a dancer in an educational institution is not yet a guarantee that you can become one.

Getting a professional education on the basis of a college or university will not yet give you the opportunity to become a dancer, but it is an opportunity to acquire all the necessary knowledge and skills.

Experienced teachers will help you develop your talent and fully reveal your creative potential. They will point out mistakes and help correct them. But a lot depends on the student. Therefore, the educational institution itself will not make you a dancer, it will only give you an opportunity.

For example, while studying, students have the opportunity to participate in many competitions and festivals, which will help them test their strength and even get a job offer.

How to become a dancer without education?

Many people become dancers without special education. For this profession, attitude and talent are much more important. If a person truly loves to dance and develops his abilities, then he will be able to achieve considerable success. It is important to understand that a couple of hours of training three times a week is not enough to become a professional dancer. You have to work hard and hone your skills.

For beginner dancers, it is not so much the technique of performance that is important, but the development of endurance and the ability to express their emotions through body language. The presence of charisma and a bright personality distinguishes a good dancer from the rest. You need to be ready for constant hard training and strictly follow the regimen.

You can learn to dance professionally if you have good skills on your own. But it is better to seek help from professionals. To do this, there are many circles, courses and dance schools. There, in a fairly short time, you can master a certain dance style. Regular classes with a dance teacher will help develop physical endurance, learn basic dance moves, and develop talent in yourself.

Members of clubs and dance schools often get the opportunity to participate in competitions and perform at concerts. This has a positive effect on emotional mood, increases confidence and gives you the opportunity to express yourself. Achievements in competitions will be a great addition to the portfolio of a novice dancer.

How to become a good and successful dancer?

In order to succeed and shine on stage, you will have to make a lot of effort. The most important qualities of a good dancer are charisma, perseverance and hard work.

The main thing is to choose this profession consciously and remember that behind the beauty and brilliance of dancers' performances there are constant training and heavy workloads.