How to do the melbourne shuffle dance
What Is The Shuffle Dance? Learn How To Do It In 5 Minutes!
In the recent years, we've seen a lot of EDM fans show off this weird, and somewhat new, dance move in a lot of music videos, throughout the web and on Youtube in their own personal videos. It seems like you are missing out on a lot of fun when you're not sure what it's all about and how to do it.
At first sight, it seems like the person is running while smiling and having a good time. To dance music fans, shuffling is more than just having a good time. As with most things EDM-related, it is a form of self expression, an accomplishment, and as some put it "a way to improve their mental and physical health".
The Shuffle dance was developed in the 1980s, it is improvised dancing where the person repeatedly "shuffles" the feet inwards, then outwards, while thrusting their arms up and down, or side to side, in time with the beat. 
Let's go into more details and learn more about the dance and find out how you can start dancing it in 5 minutes!
Where did it start?
The Shuffling dance started in Melbourne, Australia, in the underground rave scene back in the early 1980s.
Back then, it was known as the Melbourne Shuffle. With the growth of the electronic dance music scene around the world, Shuffling dance popularity grew and is now practiced by people from around the world at all the major EDM festivals. In 2012, the Melbourne Shuffle became a popular dance in the UK and became known as simply "The Shuffle".
The Best Music For Shuffling
Melbourne's underground scene in the early 90s was under the huge influence of Techno music. This high-BPM electronic music sub-genre placed the perfect beat for shuffle dancers. But shuffling became so popular that it crossed over into electro house and hardstyle genres. Today, shuffling spans into almost the full spectrum of electronic dance music. We've seen shuffling in videos from EDM, Trance, House, Techno, Electro and most of it's sub-genres.
The best music for Shuffling is usually the more upbeat versions of electronic music. Although any EDM genre will work for the dance. Which makes Shuffling a very versatile dancing style: you can choose whatever music you want to dance on.
There's no limit to how much you can personalize this dance.
Check out this Spotify playlist for music to Shuffle dance on.
Shuffling For Beginners
As a beginner, you have to learn to master just two basic moves before moving on to the more advanced stuff.
The first image below shows the T-step movement. The second is the same T-step combined with a variation of the running man dance. You can take a closer look at the dance by watching it being performed by Janet Jackson in the video of her hit "Rhythm Nation".
A great tip you can keep in mind as beginners is that you can sprinkle talcum powder or add liquid to the floor to help you slide more smoothly and easily.
After mastering the basic shuffle moves you can now throw in some jumps, spins and slides. You'll make the dance your own, having a complete shuffle routine that's personalized and unique to you alone. After that, all you need is some awesome EDM banging music blasting through your speakers and let the fun begin!
Time To Learn How To Shuffle
Learning how to shuffle might seem like a difficult task, but it really isn't!
When you take it slow, understand the steps and practice, you'll be ready to hit the dance floor in no time!
As we previously mentioned, you'll be starting out  by learning the basic "running man" move.
With time, you'll be able to switch things up and add your unique twists to the overall dance. Hell, you might end up having a unique dance for every song, you'll become the unstoppable Shuffle Master! Sounds awesome no?
In the below tutorial video, you will learn the basics of Running Man. You'll start by breaking down the steps easily and after that we put the steps to the counts and then to the music.
When getting started, keep these tips in mind:
1. Start slow – learn and practice the basics over a period of time
2. Dance in front of a mirror to better see what you're doing
3. Copy the experts: watch Youtube videos to see how others are doing it
4. Wear good shoes and socks (or your feet will hurt like hell!)
5. Start slow, use slower BPM tracks such as deep house at first to get the hang of it first
6. Find people who already have mastered the dance and become friends, they'll give you tips and tricks from their own experience
And most importantly, DON'T GIVE UP! Like everything in life, this will take it's time to master and will need practice time, even though it looks easy in the videos.
Here Are Some Advanced Moves
The Kick Side Step:
The Charleston Shuffle:
Club Dance Footwork Moves:
Are There Any Benefits To Shuffling?
Shuffling, as you might have already discovered by now, is a lot of work. Your legs are moving, your hands are moving and your whole body is balancing itself throughout. You will be sweating in out when you shuffle, that's almost a guarantee. But consider it a workout. Throughout the years, fitness experts and clubs have promoted dancing to music as a sort of exercise regime.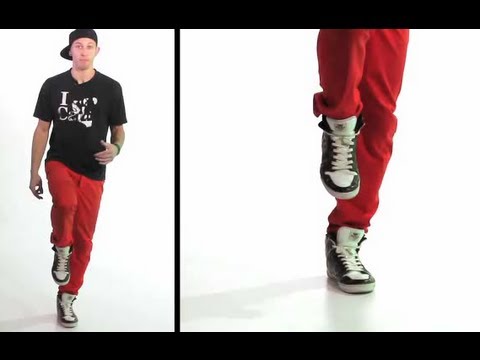 And it is! Nowadays, shuffling falls into that category.
During a shuffling dance, your full body is moving and shaking. Burning around 500-1,500 calories an hour. Your leg muscles, calves, and glutes (and behind area) are getting toned with every passing minute, in addition to the toning of your abdominal muscles, with every twist and turn. Your legs get a serious focus, in addition to the muscles being stretched and toned, the joints and ligaments in your legs are getting some much needed attention. They're getting extra strength with every active move.
But shuffling not only improves physical health. It can do wonders to your mental health as well. Similar to other physical workouts, shuffling releases endorphins into your nervous system. These are the anti-stress hormones, and the longer you shuffle, the longer they'll stay in your system and the more stress and anxiety goes out of your way.Shuffling also improves mental focus, you're in your zone trying to keep the rhythm going and focused on your moves, being in this mindful state is very beneficial to you.
Once you're in your rhythm and going about your dance, the success of every move will boost your confidence levels and keep you away from the everyday stresses of our lives. You'll have a great sense of accomplishment after a successful streak. One dance will create a momentum in you to keep on going and try the more complex moves and get out of your comfort zone.
Speaking of "zones" being focused on your body movements will also bring you closer to the music. This deeper appreciation for the melodies and the detailed undertones of the track adds a special bond between you and your favorite artists.
There's a whole community of Shuffle dancers out there. With the above knowledge and some time to practice, you'll join them on the dance floor and you'll be showing those awesome moves at the next EDM festival in no time!
Want more? Learn how to grind dance in minutes, go to our article right here.
Read More on EDM Festival Insider:
Top 37 shuffle dance moves
#Party
The Shuffle is a dance move that stems from the "Melbourne Shuffle," a rave and club dance that originated in the late 80s during the underground rave music scene in Melbourne (Australia).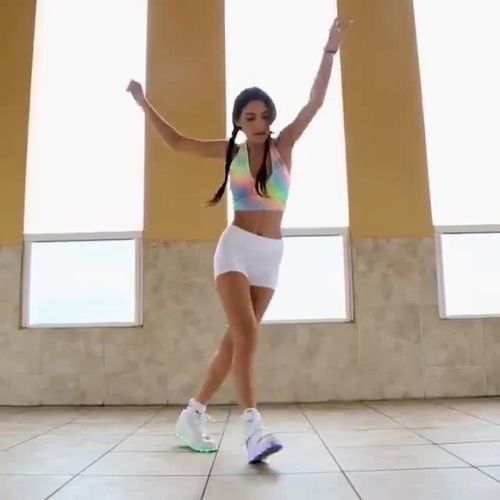 The dance's basis lies in quick heel-toe action that works best with electronic music.
1
Basic Running Man (Toe Landing)
PigmieShuffle Dance Academy
2
Heavy Running Man (flat footed landing)
Shuffle Dance Academy
3
Light Running Man (heel landing)
Shuffle Dance Academy
4
Apache Running Man (single, single, double, double)
Shuffle Dance Academy
5
Skating Running Man
Mavis EverettShuffle Dance Academy
6
Rotating Skating Running Man
Shuffle Dance Academy
7
Running Man to Skateboard Spin
Shuffle Dance Academy
8
Crossover Running Man
Shuffle Dance Academy
9
Running Man Slide Variation
Shuffle Dance Academy
10
Two step & heels move
JCHangtime
11
V-Step / Heel Toe / Happy Feet
Mirhan TV
12
Hopping V-Back (a.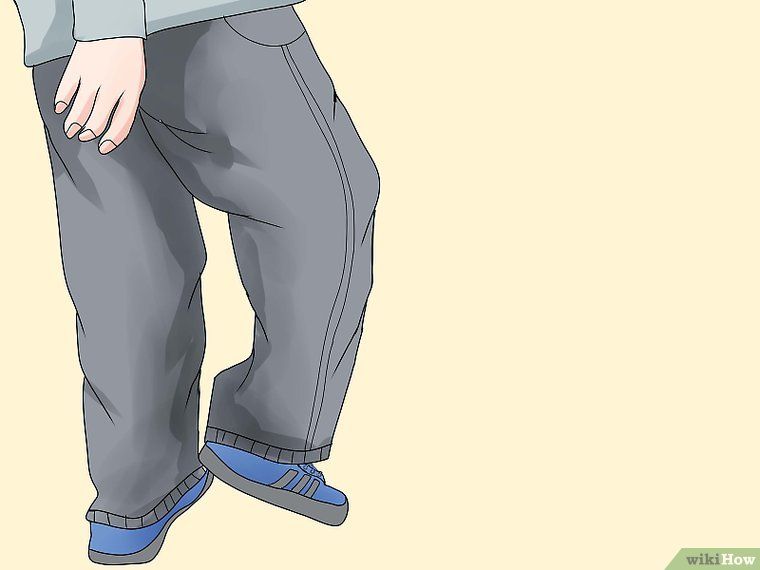 k.a Hopping Heel Toe)
Shuffle Dance Academy
13
Travel Rocking
RebelindustryAnastasiia Kirilik
14
Spins
Emylee Ratzlaff
15
Criss Cross Charleston
Mihran TVAnastasiia KirilikShuffle Dance Academy
16
Charleston Swivels to Flicks
Shuffle Dance Academy
17
Rotating One-Footed Charleston
Shuffle Dance Academy
18
Charleston to 4 Spin
Shuffle Dance Academy
19
Hook Charleston
Shuffle Dance Academy
20
Heel Toe Cross
Abby Castro
21
House Happy Feet
Shuffle Dance Academy
22
Rotating House Happy Feet
Shuffle Dance Academy
23
House Happy Feet (single, single, double, double)
Shuffle Dance Academy
24
Soccer Step (kick and twist / Indian Step)
Brianna Kuznik
25
Double Step
Anastasiia Kirilik
26
T-step
Anastasiia KirilikEmylee Ratzlaff
27
T-Step to Running Man
Emylee Ratzlaff
28
T-Step with Cross, Side, Back, Front Steps
Shuffle Dance Academy
29
T-Step with Air Kick & Cross
30
Diamond T-step
Anastasiia KirilikAbby Castro
31
Reverse / Backward Running Man
Anastasiia Kirilik
32
Twist Step
Anastasiia Kirilik
33
Side Slide
Anastasiia Kirilik
34
Heel Toe Side Travel
Anastasiia Kirilik
35
Kick-Step-Touch
Shuffle Dance Academy
36
The Whip / Propeller / Cow's Tail
Shuffle Dance Academy
37
Moon Walk Shuffle
Pigmie
90,000 how to learn how to dance SAFL at home
in detail about how to learn how to dance a shafle
Content
1 video:
2 Running person
3 tips
Video:
today we are today Let's look at how to learn how to dance the shuffle. We will describe the movements using the example of three main approaches.
This is a dance style that takes its roots from the Melbourne Shuffle. This club fun dance appeared in the eighties. It happened at a music festival in Australia, in Melbourne.
First of all, in order to understand how to learn how to dance the shuffle, you should know that its essence is to quickly move from heel to toe. It is most convenient to perform this dance to electronic music.
Modern shuffle is largely due to the LMFAO video for the song Party Rock Anthem. To study this direction, it is necessary to master the movements "running man" and "step".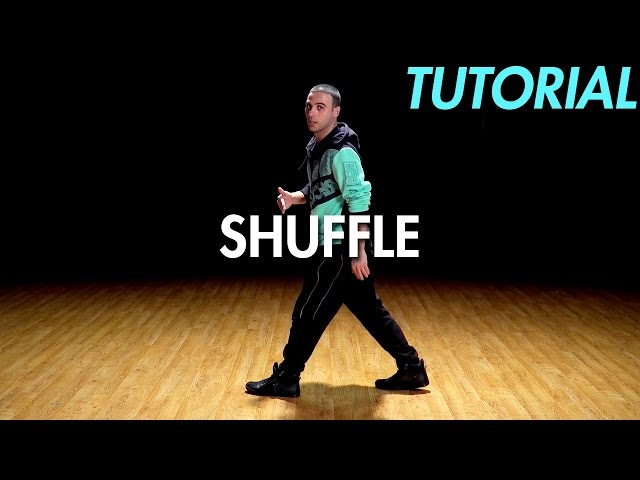 Links between the specified elements are also important.
Let's move on to the first solution to the question of how to learn to dance shuffle at home. So, we stand straight, spread our legs, the distance between them should be 0.3 meters.
This is the starting position of the "Step". Raise the right leg up. Move the left one inward.
Raise it by 15 cm. As a result of the movement, the leg should move away from the body. To do this, raise the knee up, and then inward.
Move the left foot so that the toes point to the middle. Raise it up at the same time. Next, move the right leg down.
The running man
Let's move on to the next method of solving the question of how to learn to shuffle. We put the right foot in front. Leave the left one on the ground.
Lightly touch the ground with the toes of the right foot. Then we pick it up. We stretch.
Raise the leg up 15 cm. Slide back. This must be done on the left leg.
The right one must be raised.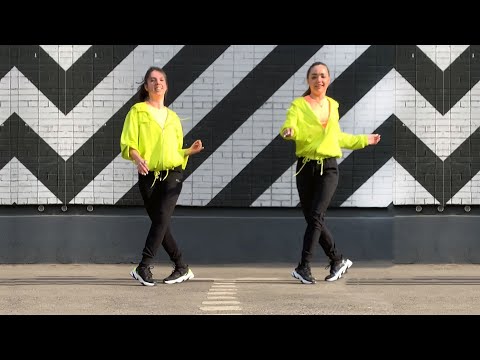 The next step is to put it on the surface. Now we move with the left foot.
Put her on her toes. This makes it easier to pick it up during the next step. We repeat the described steps with the other leg.
There is another way to learn how to shuffle. We make the transition between the "step" and "running man".
It's easy. In one of the parties we make the movement "step", in the other - "running man". We take five steps to the left.
Lowering the leg for the last time. We turn forward 90 degrees. We use the leg as a leader for the "running man".
We do this movement in place. It can also be done in a circle. However, this requires additional skills.
Then put both feet on the ground. We lift one of them up. Let's start taking a step.
You can use this trick to move both forward and backward. Next, we proceed to the movement of the "running man".
We start it on the spot or in a circle. Turn left 90 degrees. We start moving.
Move from left to right. At the same time, we repeat the elements of the "step" movement. As a result, both legs should be in the "running man" position.
Raise one of the legs. We use it for the movement "step". We are moving in her direction.
We alternate movements. Let's take a few steps. We turn around.
Let's start with the "running man". We do this move twice. Let's switch to step.
We repeat it several times. We return to the first movement. You can highlight one of the elements.
Let's start the "step". We do the "running man" several times. Let's go back to the steps.
It is not necessary to use the two movements equally. To take the dance to a new level, we will use rotations for both the "step" and the "running person".
Tips
So we've looked at how to learn how to shuffle. There are still a few small tips that can facilitate this process.
First of all, this direction is good because it does not require special shoes.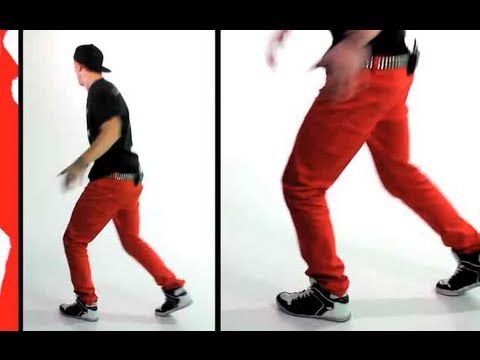 You can wear regular sneakers on the dance floor. So you can feel great when sliding and turning.
How to learn to dance shuffle at home
com.ua/kak-nauchitsya-tantsevat-shafl-v-domashnih-usloviyah/
http://life-reactor.com/kak-nauchitsya-tantsevat-shafl-v-domashnih-usloviyah/
Melbourne shuffle (dance) - frwiki.wiki
Stirring.
Work people in Melbourne shuffle.
The Melbourne shuffle (or MelbShuffle for short) is a dance born in the late 1980s in Australia, more specifically in the underground scene in Melbourne, Australia's second largest city. The basic movements in this dance involve the rapid movement of the heels and toes, but a few variations involve hand movements. In terms of musical style, the Melbourne shuffle prefers the fastest electronic music.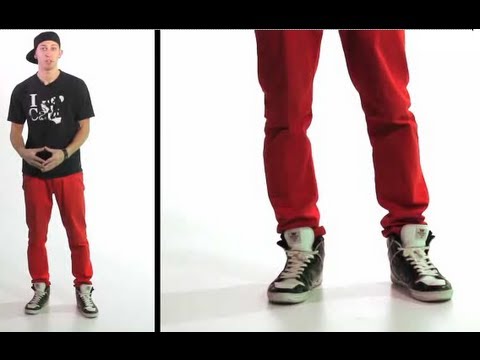 Dance with variations spontaneously practiced in Quebec in 1987.

History
Melbourne shuffle is one of several dances that emerged during the heyday of acid house in the 1990s. Although the exact origins of this style are unknown, it bears a strong resemblance to previous styles of jazz dance.
Summary
1 1980s and 1990s
2 Since 2000s
3 features
4 Music
5 media
6 Notes and references
1980s and 1990s
The Melbourne shuffle is beginning to emerge as a separate dance, incorporating more hand movements than previous styles. The first video showing that the style exists was filmed one night. at Sarah Sands Hotels in Melbourne. Techno was gradually replaced by trance and acid house music. A series of videos documenting the style during this decade explain how the style became popular.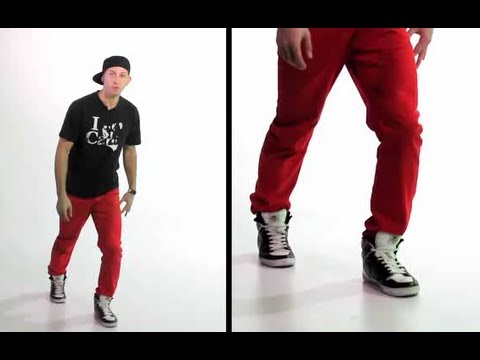 This dance is characterized by many variations, but the heel-toe movement remains the main key movement, giving rise to the term Melbourne Shuffle.
Since 2000s
In 2006, with the advent of YouTube, dancers contributed to the international internet shuffling, published (uploaded) their own versions and learned from others. In 2007, thousands of Australians created a similar fashion phenomenon for the tecktonik (or electro vertigo dance) in France. Having a different mindset than former Melbourne shufflers, most of the participants in this phenomenon are between the ages of 12 and 17. They create "teams", they "fight" and have dance battles, contrary to the culture of the Melbourne shuffle, the true spirit of which is to express themselves by dancing, dancing, having fun through music and dancing as everyone wants. The word unites (or unites) both real shufflers and ravers: PLUR, which means peace, love, unity, respect . This word also comes from rave, like "Melbourne shuffle".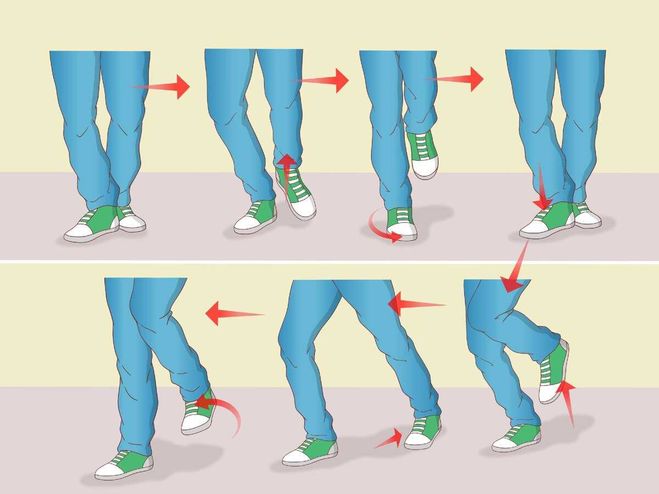 These teenagers are changing their dance style, their favorite shuffle music becomes hardstyle, a musical style very common in the Netherlands, Belgium, northern France and Spain. However, there is still a lot of old-school Melbourne shuffle that only dances in clubs, parties or even techno festivals.
Characteristics
Known to the people of Melbourne as "shuffling", the name "melbourne shuffling" has been derived from foreign DJs, party/rave parties, attendees and the media trying to describe the phenomenon. Australian newspaper The Age mentioned that it was like "a cross between a chicken dance and robot kicks", but it has simply been referred to as "shuffling" by Melbourneers since 1992. A few dancers dust him with talcum powder on the floor below. their feet to help them glide more easily, some of them involve spinning (milling) 360° or jumping in their movements. Many people use "fat pants (in)" for the Melbourne shuffle because they hide the actual movement of the legs, making the dance smoother.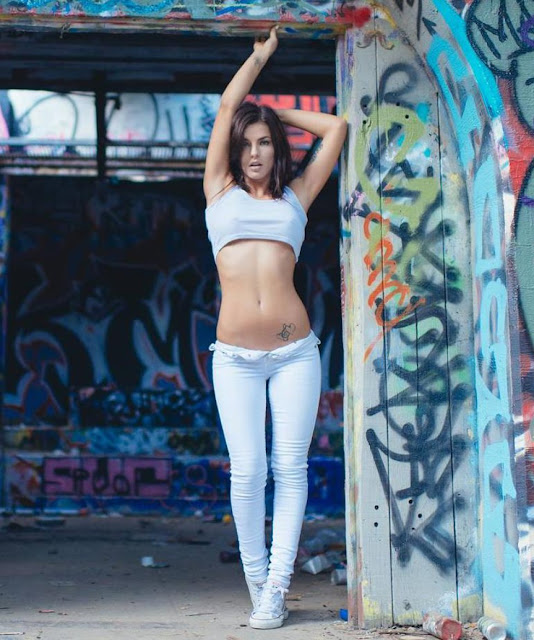 The 'Phat Pants' are wide-leg trousers that are used by shufflers and ravers for water bottles carried in their very large pockets, and to ventilate the feet because after long hours of dancing. To rave, the sweat on the calves itches and is very unpleasant. "Everyone has their own unique veil that reflects their personality", with colors, patterns, most often reacting to light (reflective material). Some shufflers also use liquid derived from the word popping to relax and "feel the music".
Music
The music that the first shufflers danced to in the late 80s was house and acid house. In the early 1990s, when trance music became popular, the dance style changed to "slid" or "slide". He returned to the old style when the minimalist house appeared. In 2007, shufflers typically listen to hard trance, hardstyle, hard house, hard dance, and electro. Although the shuffling dance style can be performed on any genre of music, there is a preference for music with a tempo of 130-150 BPM, although ultimately the music depends on the tastes of the shuffle.
mass media
The Melbourne shuffle has remained relatively underground since its inception in the late 1980s and early 1990s. The term "Melbourne Shuffle" was written into the media when Rupert Keiller of the musical group Sonic Animation was interviewed on an Australian music television show. The editor asks Rupert what his unique style of dancing is, and he replies, Melbourne Shuffle. B Australian newspaper Age mentioned the term in a front page article in an attempt to illustrate what a Melbourne shuffle is.
In 2004, Six Flags launched an ad campaign featuring Mr. Six, an old man performing Melbourne shuffle, jumpstyle and tectonics.
The shuffling has spread to Malaysia, where "competitions and random gatherings" are held. Shufflers export their "self-expressive" art form and dance style overseas, and are regularly seen at raves in the UK, Germany, Malaysia as well as Thailand where shufflers can be seen on the beaches of Koh Pang Ngan during the Full Moon Rave.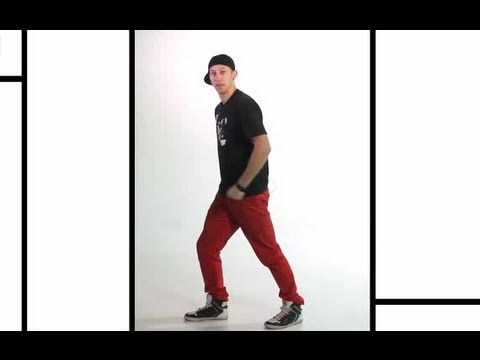 A documentary on the subject called Melbourne Shuffler was made in 2004-2005 and later released on DVD in late 2005.
Notes and links
↑ (in) Graham St John Rave Culture and Religion (read online) , pp. 57.
↑ (c) " Swing Lessons from Australia ", (accessed December 28, 2013) .
↑ a b and c (en) " The Age Melbourne Shuffle ", on The Age, (accessed 28 December 2013) .