How to do a cool dance trick
Insanely Cool Dance Moves That'll Set the Stage on Fire
If you want to steal the show on a cool and happening occasion, you better teach yourself to dance. Out of so many dance forms, learning a few moves from some of them will easily do the trick!
"…Take one step left and one step right
One to the front and one to the side
Clap your hands once and clap your hands twice
And if it looks like this then you doin' it right…"
-Mambo No. 5 ~ Lou Bega
I couldn't agree less with what Agnes de Mille says of dancing, "To dance is to be out of yourself, larger, more powerful, more beautiful. This is power, it is glory on earth and it is yours for the taking." Considered to be one of the most expressive and active forms of art, dancing sums up as a fun social activity that is enjoyed by people of all age groups. Passion, practice, and perfection are essential to make a good dancer.
Whether you plan to impress that girl you have been eying, or to rock the floor at the high school dance, you ought to come up with interesting and cool moves to jazz you up.
Be the attention seeker you always wish to be with these dance moves that are uber cool and suave.
B-boying
D-I-S-C-O! That's right, breakdancing evolved in the 1970s, eventually gaining popularity on the disco-front. Breakdancing, famously known as B-boying is performed to hip-hop and breakbeats. The four elements that form breaking include, toprock, downrock, power moves and freezes.
Toprock
If first impressions matter, toprocking is a sure short way of creating a good first impression. Let's just say, well begun is half done!
To perform: Start with your feet together while your arms are crossed over your chest. Then, pivot on your left foot and shift your weight on to the right foot. Simultaneously, swing your arms open to form an inclined plane. Return to initial position and repeat the movements with the other foot. Once you master the basic move, you can improvise and create a style that is uniquely you.
The 6-step
The most important part of b-boying, the 6-step forms the backbone of this style of dancing.
The breaker has to maintain continuous ground contact for this move which means one or the other hand has to be touching the ground at all times. It is this move that helps set the momentum for other complex dance moves.
To perform: You start this move in a push-up position and bring your right leg forward and extend it in front of the left leg. Lift your left hand thus shifting your weight to the right hand and foot. Bring your left leg closer to the right leg such that it crosses at the knee. Swing the right leg in front of the right hand so that you are in the crab position. Switch hands while the left leg swings around in front of the right leg. Keep the right hand off the ground and extend your legs back into the initial position bring your right hand back down and repeat the steps.
Back Spin: Considered to be an easy move, especially if you have got the right momentum.
To perform: Lie on your right side while extending your arm above your head. Swing your left leg over your head and with a swift motion snap your right foot in the same direction over your head.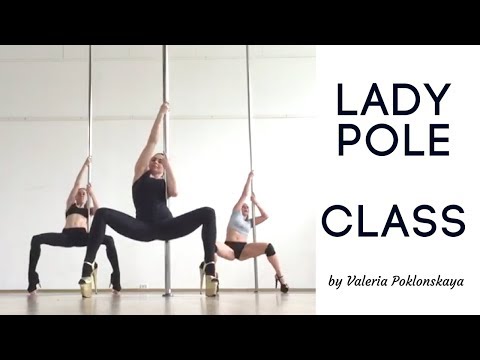 Lock your feet in position by wrapping the left ankle over the right. Tuck your legs into your chest with your arms resting on your thighs so that, you curl up into a ball. This will have you spinning on your lower back.
Moonwalk
Made popular by Michael Jackson in 'Billie Jean', moonwalk is one of the coolest dance techniques.
To perform: Get into position with your feet shoulder-width apart. Your right foot should be slightly ahead of the left foot in such a way that your left foot is in line with the arch of the right foot. Shift your weight to the left foot and lift the heel of the foot so that your left foot is in the tiptoe position.
Now slide the right foot back to align it with the arch of the left foot and shift the weight to the right foot. Remember, you have to keep shifting your weight to the foot that is in the tiptoe position. Besides, the foot that is flat against the ground is always the one that is moving.
The Worm: Also referred to as the dolphin, it basically replicates the movement of a worm.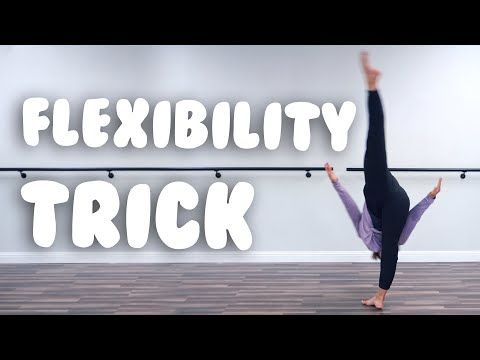 To perform: Start with lying face down on the floor, bend your legs at the knees so that you have your feet up in the air. With a kicking movement, send your feet off the ground. Crunch your stomach and lift your hip off the ground, then arch your chest and straighten your hips. Get your lower body to touch the ground while you lift your upper body higher up the ground. Clap your hands on the floor for a touch down and repeat the steps all over again.
Jazz Dance
"Dance is music made visible." ~ George Balanchine
What do you get when you mix fun and energy together? It's jazz, and its peculiarity lies in the individuality and improvisation of the dancer. Jack Cole is considered to be the father of 'theatrical dance technique'. This dance technique combines various dance techniques like tap and ballet besides also incorporating African-American dance moves.
Split leap: Flexibility and strength are the required elements to perform this dance move.
To perform: Begin with your feet together and your hands to your sides.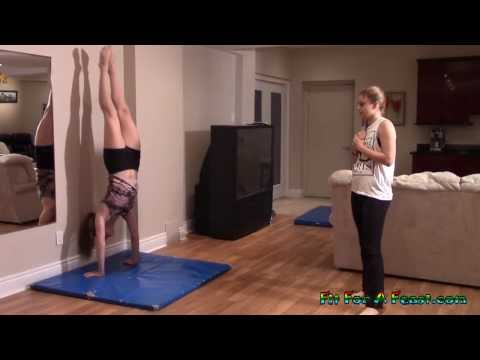 Get in to the crouching position on your toes and place your hands on the floor. Using your hands thrust yourself upwards, jump straight pushing yourself higher off the floor. Once in the air, pop your legs out to the sides so that your legs are parallel to the ground and your shoulder. Keep your toes pointed and your knees straight. Last but not the least, don't forget to try out the different styles of split jumping.
Chassé
A pattern formed by gliding to either sides, which is what gives its name chasse, which means to slide. It can be performed solo or with a partner.
To perform: Start with your feet together and the legs bent at the knees. Take a step to the right with your right leg and quickly bring your left leg close to your right with a gliding motion. Which means you step, get feet together and again step to seem like gliding on the dance floor. Repeat the steps starting with the left foot.
The Hammer
To perform: Start with your arms relaxed by your side and your feet together.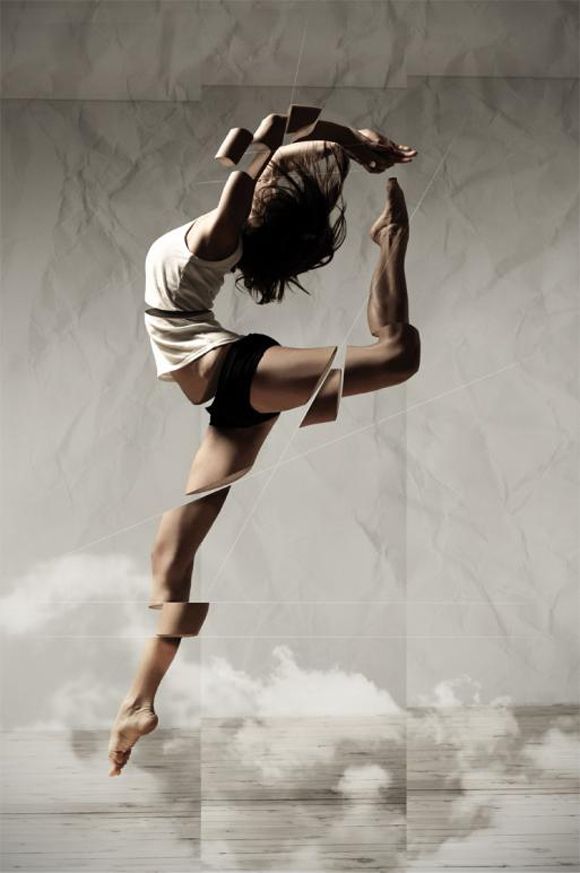 Bend and lift your right leg forming a right angle with the floor. Lift and bend your arms with your elbows jutting to the sides, parallel to the ground. Lower your right leg while sliding your left leg backwards and leaning forwards. Lower your arms and stand on your left toe shifting the weight to the right leg. Repeat the steps with the left leg.
That's not all! You have many more dance moves to try out from. There's hip hop, salsa, and jive, each bringing out a different move allowing the dancer to set the stage on fire. Keep grooving!!
10 Basic Dance Moves Anyone Can Learn
Do you ever watch someone dance and wonder how they come up with moves so easily?
Great dancers often master a specific set of moves that they can fall back on again and again.
Read on for 10 basic dance moves you can learn in minutes and use every time you wanna dance.
P.S. You can learn all of these moves for FREE on STEEZY Studio! No cc required. 😉
‍
1. The Two-Step
‍
When I first started dancing at parties, the Two-Step was the first move that truly came naturally to me.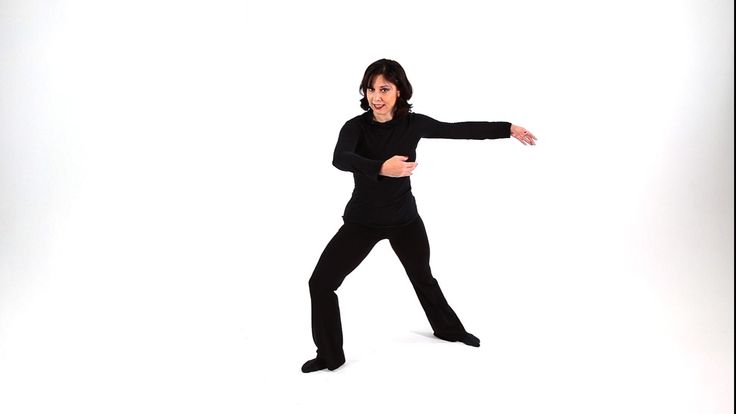 It really is as simple as stepping from side to side to the beat!
If you're looking for something foolproof that allows you to just groove and enjoy the music...
Boom. Here it is.
2. The Monestary
This move was born in a club called Monestary out in St. Louis!

It's built on a Two-Step, so if you took that class, you've already got a foundation for the footwork.

But rather than bringing your feet together, you'll tap them to the front with your knee and foot turned inward.

Then, as you tap the feet, you'll move your arms and shoulders in a circular movement.
‍
3. Booty Pop (Side To Side)
Like the Woah, this sexy move is super TikTok-friendly – but with more feminine energy.

To do a booty pop to the side, you're gonna bend your knees, put your hands on one knee, and then bring the other leg from bent to straight while turning your knee inward.
If you're a long-haired baddie, be sure to keep all your hair on one side so it doesn't flop in your face as you pop!

‍
‍Read this article on How To Dance Sexy to get more tips on pulling off moves like this one!
‍
‍
4.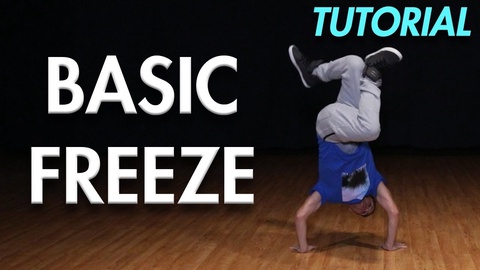 The Billy Bounce
Surprise – this club-ready move is built on… a bounce!

But what makes it unique is that your knees will come inward on each bounce rather than just up and down.

Once you've got the funky lil knee bounce down, you'll add in an upward kick on each side.
The best thing about this move is that while the footwork takes a few minutes to learn, you don't necessarily need to add an arm movement to make it look cool.

Just keep your arms front and center.
‍
5. The Woah
Even if you're not actively involved in the dance community, you've probably seen people hitting the Woah – on TikTok, Reels... all over your newsfeed!
Whether you wanna make a viral video of your own, or you're just looking for a fun, basic dance move to pull out at the clerb, this one is too good not to learn.
Since the locking arm motion is so sharp and pronounced, use the Woah to accent the heaviest bass beats in your favorite songs.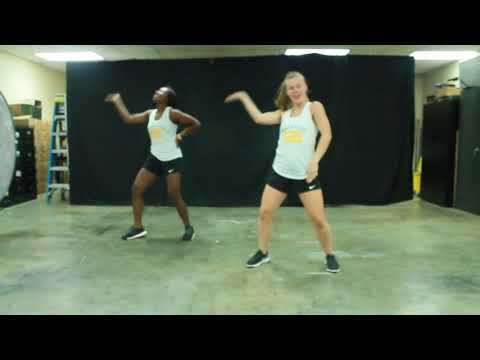 ‍
6. The Dougie
Yes, the Dougie is a real dance move!
Like the Two-Step, you'll be shifting your weight from side to side, but this time, adding some shoulder movements and a lil more attitude.
Try this one out to some songs other than the one that made it famous – you'll find it works with any hype beat.
‍
‍
7. Scoop Arm Into Hip Sway
Sooo this one is more of combo than a move, but it only takes a few minutes to learn and it works with any fun sassy song…

So it deserves to be here, ok?!

For this move, you're gonna scoop your arm across your chest, then bring it over your head, and finally point it in front of your chest.

Once you point the arm in front of you, you'll sway your hips from side to side and groove it out.
‍
8. The Bust Down
The Bust Down was popularized by LA rapper, Blueface, in his 2019 club jam "Thotiana".
You're gonna grab your belt, put one arm in the air, and allow your body to dip with the beat.
‍Note: Licking your eyebrows like Blueface is fun, but not required. 😛
9. The Biz Markie
The Biz Markie is an old school party dance inspired by, you guessed it, rapper Biz Markie!
It rose to popularity in the 90s, when Biz Markie himself began performing it on stage.
As you practice it, remember to allow your shoulders to bounce – the bounce is what gives this move its cool, laidback flavor.
‍Wanna learn more about classic Hip Hop moves? Read this: How To Dance Hip Hop for Beginners
10. The Humpty
For this bouncy move, you're gonna circle your hips to one side as your bend your knees.

Then, you'll jump and cross your legs, allowing your feet to tap the floor briefly before you jump back to your original legs apart position.

Once you've got that down, you can complete the move by adding in a windmill motion with your arms.

The leg cross in this move makes it perfect for any Hip Hop song that features a double bass (aka that BOOM BOOM sound that you hear in songs like "Lip Gloss" by Lil Mama)
‍
We hope you enjoyed learning some of our favorite basic dance moves.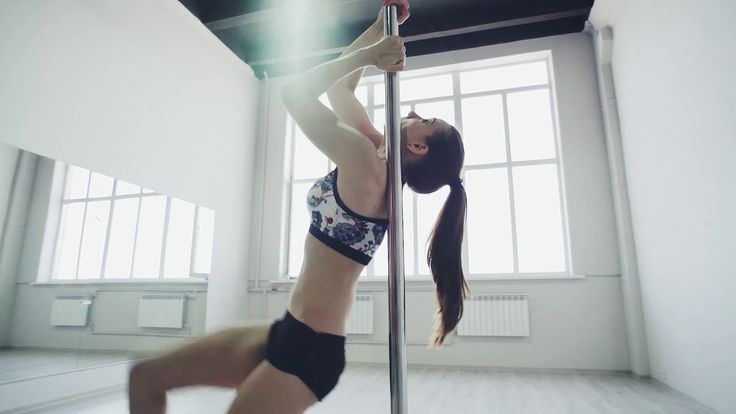 Of course, this list is just a start!
In addition to the 10 moves on this list, STEEZY Studio has 100+ other FREE beginner classes where you can learn step-by-step from the world's best teachers.
What To Read Next:
30-Minute Dance Workouts That'll Trick You Into Becoming A Better Dancer
How To Learn Popping
How To Start Dancing Hip Hop For Beginners
How To Learn Dance At Home
The ultimate roundup of the best dance longboards in 2022
My love for longboard dancing started with a viral video a few years ago. I was completely captivated by Hans, Doyoung and Moon's demonstration. easy glide around in belgium.
While everyone knew a longboard could do tricks and tricks, no one expected it to be able to dance at full speed!
Going back to the video, the second thought that came to my mind was, "Hey, this looks cool and this is what I want to do.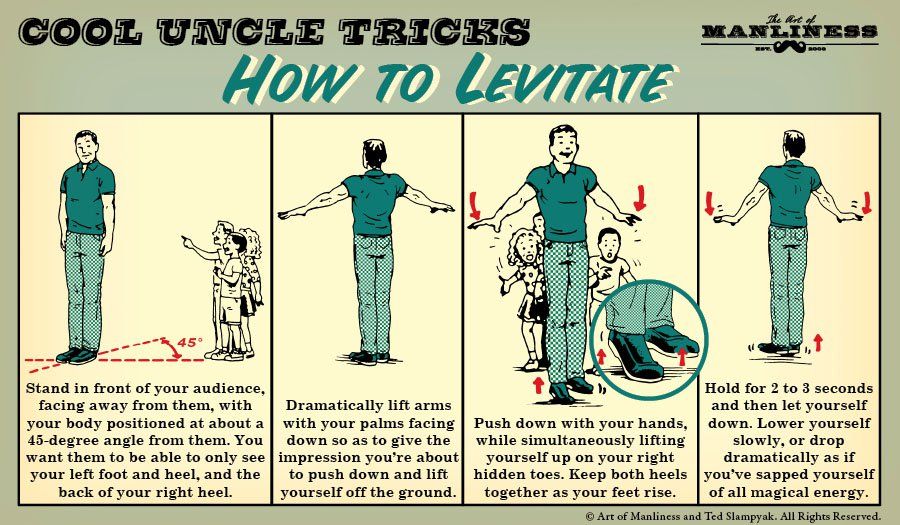 "
So I went looking for a dance longboard and ordered something I thought would be good for dancing.
In short, our first few attempts ended in complete failure. Of course, I still felt a little insecure, but I quickly realized that longboarding is not a sport that can be practiced blindly.
You see, to the untrained eye, longboarding may seem like just walking up and down the length of the board.
However, experienced athletes understand the subtlety of weight transfer to the deck and its consequences. More importantly, you need the perfect longboard to help you get there.
While longboarding is one of the best longboarding tricks you can do, it does require some effort. It takes impressive skill and a light touch to master this mesmerizing form of longboarding, but don't underestimate the importance of board selection for a successful dance on a moving longboard.
Dance longboards are slightly different from traditional boards as they provide more comfort, maneuverability and agility.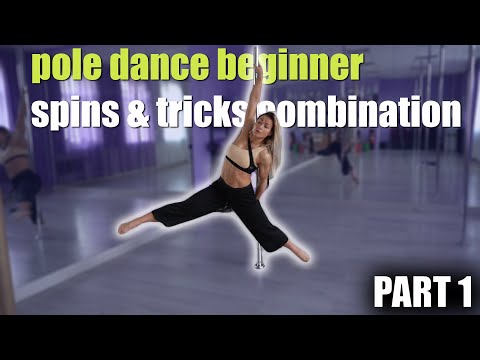 Of course, any longboard can be used for dancing, but special boards for dancers have the added benefit of EFP (Efficient Foot Platform.), which helps beginners perform more freestyle tricks.
Now, if you want a longboard that you can shift your weight on to allow you to dance while keeping the board under carving motion, keep reading.
Below are the top five longboards for dancing.
Contents
Quick comparison table!
Loaded with Bhangra V2
     4.8/5 9002 check price
more
Loaded taraba bamboo
     4.6/5 9002 check price
more
DINBIN 41″ Through
     4.5/5
check price
more
Volador 46" Maple Dance Longboard
     9005 9003 check price
more
Playshion Direct
     4/5
check price
more
Best money dancing longboards
#1 loaded Bhangra V2 - EDITOR'S CHOICE
     4.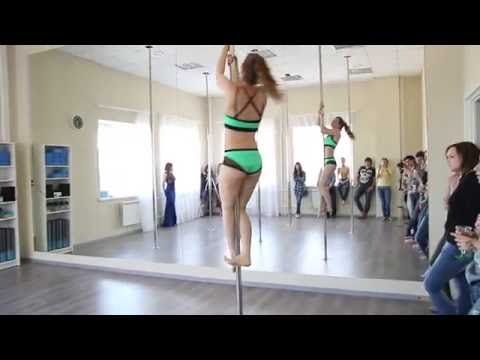 7/5
    4.2/5
     9003 The
Bhangra from Loaded Longboards has always been a favorite among longboarding fans.
For many reasons this seems to be a kind of board designed for the most unusual footwork.
It offers a spacious platform with plenty of space for your dance routines, while being agile for advanced freestyle tricks.
But does it have what it takes to be your perfect dance longboard?
Features & Benefits
Design & Construction
One of the things I have to say about Bhangra is the exceptional workmanship.
The quality of Bhangra is outstanding from the second you jump. Very durable yet flexible enough to allow you to move and slide with ease.
The soundboard consists of double vertically laminated bamboo cores and a thin layer of cork between them.
I find this combo perfect for beginner dancers because it offers a lot of "forgiveness" - it absorbs cracks and bumps well without knocking the rider down.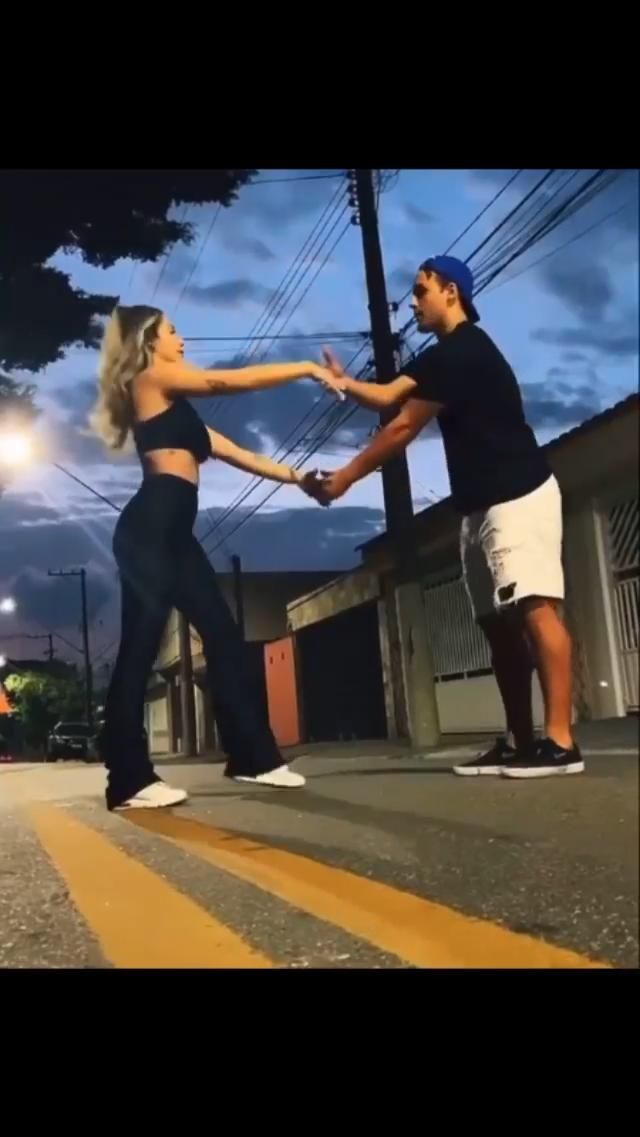 Although it's a bit "bouncy", if you don't dance at high speeds, you're less likely to experience death wobbles.
I also find flexibility useful, especially when going over bumps in the road, as I don't have to experience the menacing chatter of teeth due to jarring bumps in the road.
Shape
I'm a big fan of the rock profile, great for comfort dancing and freestyle.
Soft concave provides room for effective balance and coordination, allowing you to control the edges without getting in the way of your foot.
Dancers are less likely to lose their balance when performing various tricks and moves, and the design allows them to comfortably jump, spin and land without wasting a second.
Big deck
Riders agree that Bhangra is a nice board.
Measuring 48.5 inches long and 9.5 inches wide, it is sized just right so that dancers can perform their tricks comfortably without slipping or risking being destroyed.
Despite its size, it has fantastic agility to perform freestyle tricks such as manuals and turns.
The large platform offers an outstanding dance experience and makes progress even easier.
Beginner dancers may find the size of the board a bit overwhelming at first, but once you step on it, you will feel confident riding and dancing on it.
Weight
Although the V2 is lighter than its V1 predecessor, it remains quite heavy.
It weighs 5.5 lbs with an additional 3.7 lbs for carts and wheels.
The bulkiness will make it more difficult for dancers to carry the board over long distances. On the plus side, however, the weight along with the wheels helps the board pick up speed easily, which is great for carving.
Freestyle may not be the best Bhangra suit due to its size. Performing tricks such as swings, kicks, and claps may require more strength.
Wheels & Trucks
Orangatang 70mm wheels and Paris V2 180mm bogies are what you need for a smooth and grippy ride perfect for dancing and carving.
Many dancers will cite that the V2 is quite responsive and durable and delivers fantastic ride quality no matter the conditions.
Cons
Check the price of Loaded Bhangra V2 on Amazon
#2 Loaded Bamboo Tarab - True Sway Board
     4.6/5
     4.3/5
     4.6/5
Our second pick, successor to the popular Bhangra, carries the legacy of the first Longboard Dancer of 2008 and Bhangra with a twist of its own.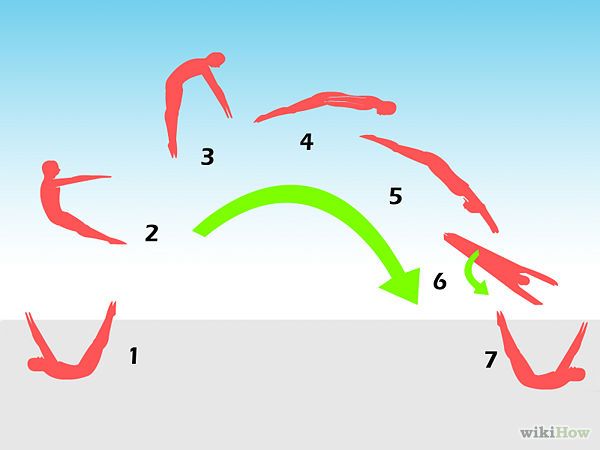 This real dance board was designed to meet the needs of the increasingly technical and freestyle longboarding community.
In addition, Tarab is a convenient and versatile personal vehicle for commuting.
Features and Benefits
Design
It makes no sense to buy a longboard that needs to be replaced every six months.
Luckily, Loaded loves bamboo and most boards in its line use a hybrid mix of bamboo and composite.
Tarab is no different.
It is a bamboo composite with layers of basalt between the core.
I like this combo because it can take a beating and is less likely to break like cheap models.
You see, longboarding can hit the deck, rails and tail section hard and can cause deformation after a hard impact. But Loaded installed nose and tail bumpers to help the board last a lot longer if you dance a lot.
More importantly, the combination of materials offers outstanding strength and flexibility.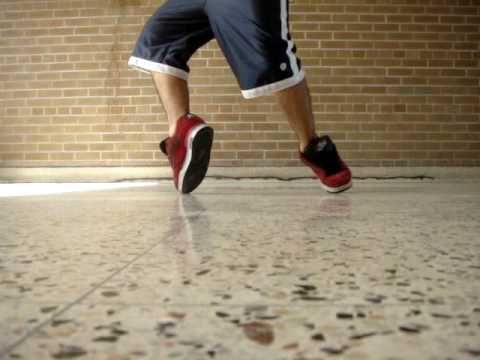 As soon as you sit on the Tarab, you will immediately feel different from other dance boards thanks to the damper flexibility, solid construction and comfort.
Shape
While the Taraba's build quality is amazing, the shape of the deck is unlike anything else I've seen.
The Taraba deck is completely symmetrical, with massive beats representing its dance and freestyle orientation.
It also includes a simple rocker with a soft concave concave that gets steeper as you move from the deck to the corner.
Slim rocker lowers the board a little closer to the ground, providing more stability even for wobbly feet.
It also makes it easier to push the board on long journeys.
However, the biggest advantage of the soundboard shape is that dancers are less likely to lose their balance or even slip while performing their dance tricks.
Dimensions and weight
Tarab, at 47 inches long and 9.5 inches wide, is slightly more modest than Bhangra.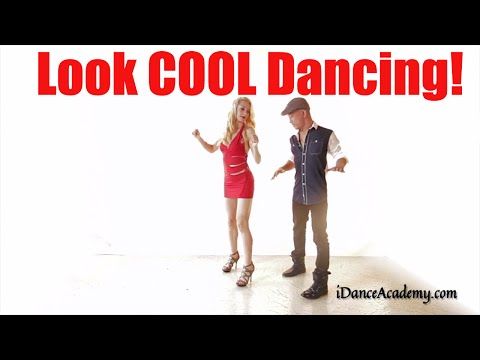 However, this is still within the acceptable range of dance longboards.
The deck is large, offering dancers a platform to rest their feet and perform tricks with confidence.
It's also light and at 5 pounds I find it easy to handle even over long distances.
Wheels and trucks
As with Bhangra, Tarab is equipped with Paris 180mm trucks and Orangatang Stimulus Wheels.
Combined, the transmission offers the perfect combination of grip and glide for dancing.
We also observed how the large and deep CNC wheel aligns with the shape of the cutout on the board to ensure there is enough wheel clearance during the dance for dense carving.
Cons
Check the price of Loaded Tarab Bamboo on Amazon
#3 Volador 46" Maple Dance Longboard - Most Versatile
     4.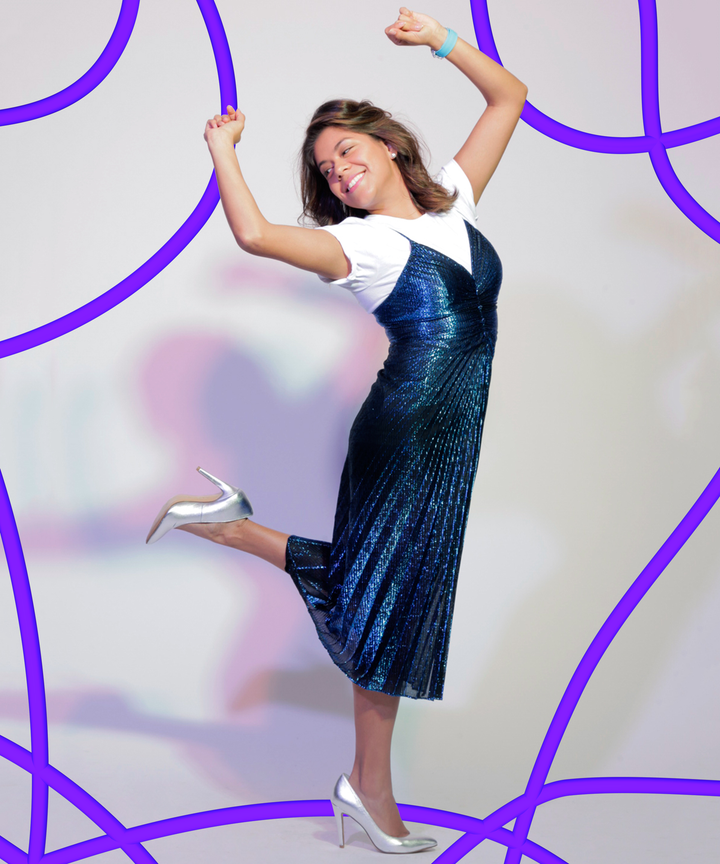 4/5
     4.5/5
     4.5/5
Volador is one of the reputable brands known for making serious boards.
Today we'll take a look at one of their offerings, the Volador Maple Dancing Longboard.
I choose this option because while most boards are perfect for dancing, they don't impress when it comes to other disciplines.
I needed a longboard that would work great for dancing but comfortable enough to use as a cruiser, exactly what the Volador offers.
Features & Benefits
Stable Deck
Whenever I check a longboard, the first thing I do is inspect the deck.
I consider this to be the most important part of a longboard and luckily with the Volador I got an 8" Cold Pressed Hard Rock Maple.
Although the board is rather thick, I was surprised by the flexibility of the board. Of course, it's not as springy as the Bhangra bamboo deck, but it gives a little while riding.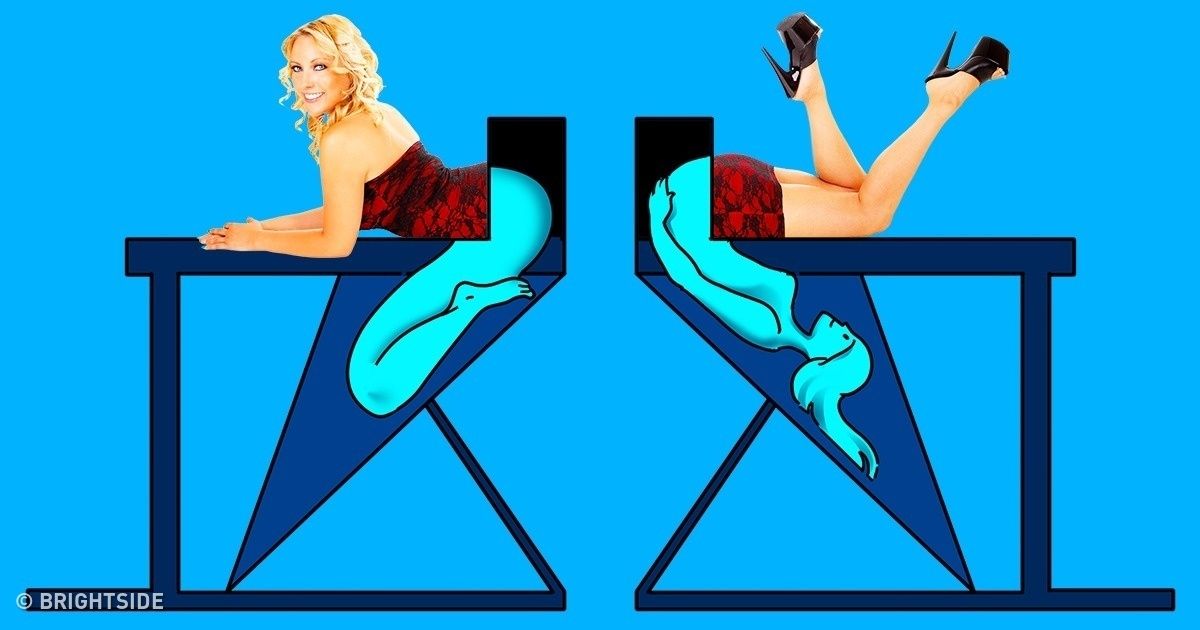 This is an excellent choice for longboard dancers who may need a hard and unyielding board to perform their tricks.
I don't mind the extra flexibility as I find the board useful for other tasks like cruising. I don't have to worry even if I accidentally hit a bumpy section of road, as the curve absorbs most of the vibration and shock.
Shape
The deck of a longboard has a lot to do with comfort and performance.
Luckily, our choice has a slightly curved deck that helps you roll into the wind with little resistance.
The thin curve provides a more stable ride, which is useful for beginners. However, it is not so pronounced as to hinder maneuverability.
Although the deck is quite lenient on various tricks, it won't let you perform any flips.
In addition to its curved shape, its almost pointed tail and nose help dancers gain speed faster by cutting through the wind.
Dimensions and weights
The length of the Volador Freeride longboard makes it more suitable for dancing, especially downhill.
The 42" length and 34" wheelbase provide unsurpassed stability, which is what you need if you move your legs a lot.
On the other hand, the 9-inch width offers plenty of room for your feet, so you're less likely to wear yourself out while doing tricks.
Wheel and trucks
Adjustable 7" kingpin bogies provide users with excellent maneuverability, especially when driving at high speeds on steep roads.
On the other hand, the large 70mm x 51mm hard wheels give you the confidence you need to tackle rocky terrain.
High rebound polyurethane wheels may not be critical for dancers, but if you're into rocky terrain, they'll come in handy.
Ideal for downhill skiing
Can work with various applications
Cons
bearings are not the best
Check Volador 46inch Maple price on Amazon
No.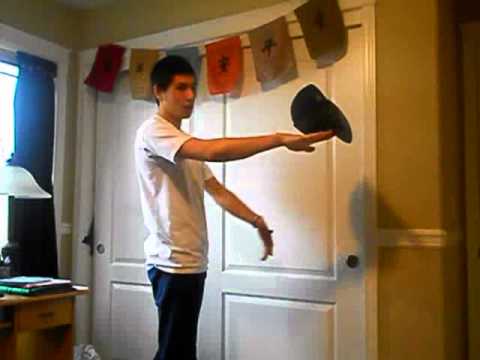 4 DINBIN 41″ Drop Through - Best for RPM
     4.3/5
     4.5/5
     4.3/5
Pass-through longboards are admired by riders for their reliability and high speed performance.
They also maintain a low center of gravity for improved overall stability, which is essential for downhill riding. 9The 0003
Dinbin is also a drop-through longboard, ideal for downhill skiing.
It was built to meet the needs of dancers who can race downhill at high speed.
The board is also a decent option for dancing and freestyle.
Features & Benefits
Design
We weren't surprised by the maple construction on Dinbin - after all, maple boards are common on boards made for speed.
The 8-ply high-density maple body itself is decent and looks like it can hold up well due to its flexibility.
Large users over 200 pounds will have no problem using the board as it can comfortably support weights up to 220 pounds.
In addition, dancers don't have to be afraid of slipping and falling even in wet conditions, thanks to the non-slip sandpaper on the top of the deck, which makes the surface non-slip.
Overall the quality of the deck is decent, but not as good as our first two models. However, this is not a deal breaker, especially when you consider the price you pay for the board.
Shape
We are very pleased with the Dinbin concave deck.
It feels solid underfoot and gives a clear indication of your foot position without even looking, which is very important while dancing. You will never have to risk losing your balance again.
The slim concave design enhances the longboard's use, and in addition to dancing, longboard enthusiasts can also use it for cruising and long-distance travel.
It feels well balanced even in extreme conditions, so whether you're planning on dancing in the parking lot or on the basketball court, you can count on this one.
The board is also easy to handle and will allow you to ride comfortably even over long distances.
Dimensions and weights
The dimensions of the Dinbon are a bit smaller, especially compared to the two items we reviewed earlier.
However, with a length of 41 inches and a width of 9inches, the board still offers a spacious platform for foot placement and strong balance and control.
In addition, it will be easier for riders to push and break at any moment.
Wheels and Trucks
I like Dingbing's wheels even though they are made in China.
Game machine The 70 x 51mm 85A polyurethane wheels feel soft, but not so soft that they're hard to spin or of questionable durability.
They are versatile and glide gracefully over any pebbles, cracks and other small debris that would normally get in the way of a regular board.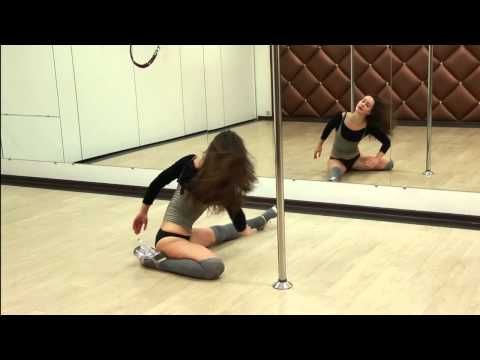 On the other hand, light but strong 7-inch aluminum trucks will handle tough tasks, including accommodating users weighing up to 200 pounds.
They maintain a stable ride even at high speeds, and even better, they adjust to suit your dancing needs.
For example, loose trucks are ideal for cornering, while narrow trucks are great for maintaining stability at high speeds.
Best for downhill speed and performance
Cons
Check the price for DINBIN 41″ on Amazon.
#5 Playshion Drop-Through - budget option
     4.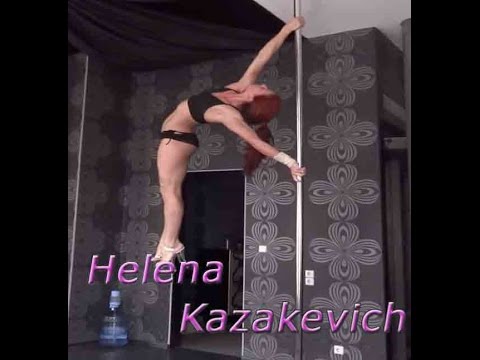 2/5
     4.6/5
     4/5
The
Our latest pick on our list of the best danceable longboards might intrigue those on a tight budget.
Playshion Drop-Through Longboard is an affordable purchase designed to meet the needs of those looking for something affordable.
Despite the budget tag, this longboard doesn't skimp on performance.
It has everything you need to enjoy dancing.
But is this option right for you?
Features and Benefits
Design
Playshion is made from a combination of rock maple and bamboo.
The composite is strong and flexible despite its thickness.
Of course it's not a springy type and has just the right amount of lex so it won't be a problem for beginners.
Plus it has a large 250 lb capacity so the big guys shouldn't have a problem using the longboard.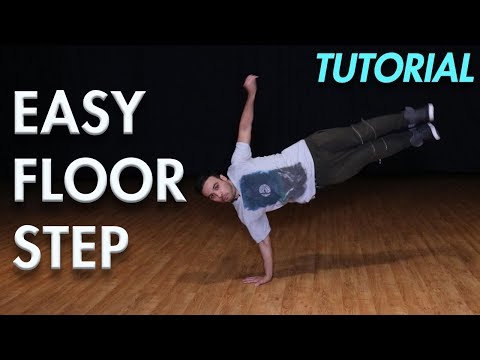 Shape
The Playshion is a drop-through longboard that is quite a popular design among longboarders as it offers so many options for the rider.
This is useful for longboard dancers as it lowers the center of gravity, increasing stability so they are less likely to fall when making tight turns.
I'm also a big fan of the symmetrical design and the subtle concavity in the middle. It serves to protect the dancer's wheel, making it easier to spin.
When you combine all these advantages with a solid deck, you'll see why the Playshion may be a dream longboard for many enthusiasts.
Dimensions and Weights
The Playshion measures 39" long by 9.1" wide, offering dancers a comfortable platform for comfortable standing.
Although the small width can compromise stability, it is an advantage for beginners as it allows them to easily control the board.
In addition, the see-through design means the board is closer to the ground and is only 4 inches high, making it easier for riders to push and brake while riding.
The
Playshion only weighs 7 pounds, making it even more comfortable to ride.
Wheels and Trucks
Dancers will love the 70x50mm polyurethane wheels that provide a pleasant and stable ride.
They are also able to pick up speed and are not hindered by terrain obstacles.
As for the truck, the 7-inch reversible trucks rest against the side to glide easily and provide a smooth and pleasant ride.
Cons
Check Playshion Drop-Through Price on Amazon
Buying guide for the best dance longboards
It is not uncommon for longboarders to get confused when choosing a board for freestyle and dancing.
There are currently too many brands and models and too many parameters to consider.
Luckily, you don't have to beat yourself up about this because we've put together a detailed guide that lays out everything you need to know about choosing a longboard for dancing.
Factors to consider when choosing a dance longboard
Deck
The deck is one of the main components of a longboard.
Some features of the deck to consider:
When choosing the size of the dance board, the rule is simple: the bigger the better.
The Biggers deck provides more leg room for easy tricks.
Typically longboards for dancers are oversized somewhere between 42″-50″ in length and 9″+ wide.
Dancers can opt for larger deck sizes for greater stability and a smoother ride.
A specialized dance board does not require too much rigidity or flexibility. Instead, you want one in the middle - a good balance of flex and stability.
However, we recommend that dancers follow the manufacturer's recommendations.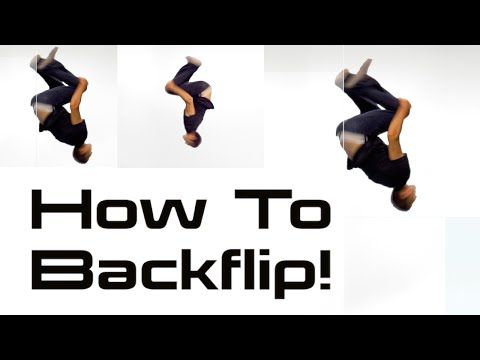 Also, consider your weight and choose the most suitable board.
The best dance longboards should have a soft, concave shape that will allow you to plant your feet while dancing.
So you don't have to worry about losing your balance when doing tricks. The design allows you to jump, spin and land comfortably without losing a second or losing your balance.
Some concaves are also quite low, allowing you to push with minimal effort. This gives you extra support while dancing.
However, it's always a good idea to experiment with different forms to find one that's more user-friendly and one that isn't.
Longboards are available in a variety of construction styles, from maple to carbon fiber.
The choice of materials will determine the flexibility and performance of your board.
For example, maple, bamboo and birch are the most commonly used dance board materials.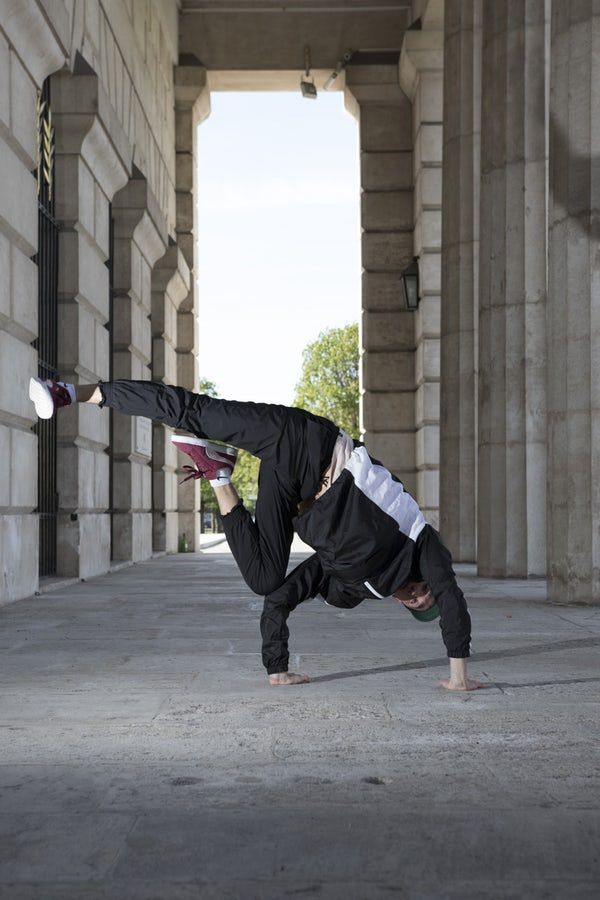 Bamboo, in particular with a fiberglass composite layer, is preferred because it is more flexible and durable than other materials.
Wheels
Once you've decided on the right deck for your needs, it's time to move on to the wheels.
Some wheels are more suitable for dancing than others.
As a rule, dance wheels are smaller, usually in the range of 65-70 mm, to help you speed up.
Wheel Shape: Choose round over square because round provides more fluidity and consistent speed for easy freeride slides or tricks.
Finally, their hardness. Many dancers don't like to spin the wheels too hard or too soft to dance. My wheel hardness range is 78A to 86A.
Trucks
For trucks, pairs of 180 mm at an angle of 45-50 degrees are most often chosen.
Of course, you can always go with other trucks in different angles and sizes, as long as they meet the requirements of stability and responsiveness.
Best Dance Longboard Frequently Asked Questions
Q: What shape and type of deck is suitable for dancing?
A: For longboarding, choose from 9.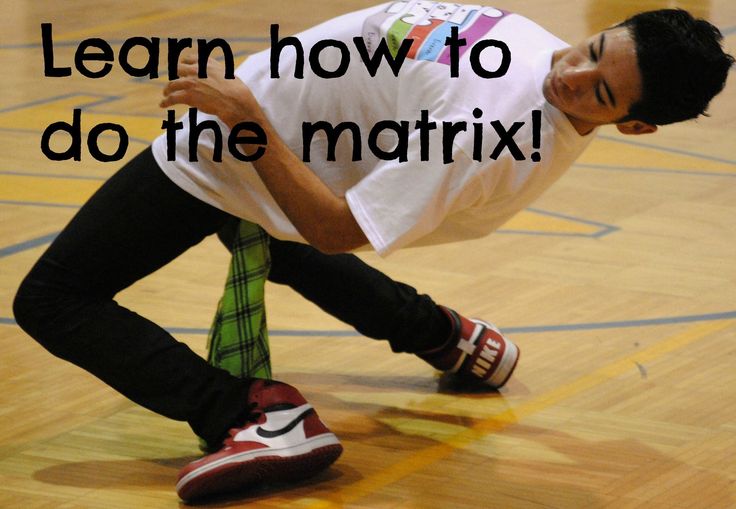 5 inches wide. This gives you more room to move comfortably.
If you want to freestyle, choose a deck over 9 inches wide.
Q: What is the best longboard flex for dancing?
A: The level of flexibility depends on personal preference.
However, many dancers prefer a softer curve because it allows them to cut deeper and stand without losing control.
On the other hand, stiffer boards don't bounce as much and are less likely to throw you off balance when doing tricks.
Q: Is it safe to dance on a longboard?
A: Although dancing is a highly skilled discipline that does not require speed, you can fall while spinning and twisting. So it's always good to have helmets and knee pads.
Wrapping Up: Our Pick
Our Winner of the Day Bhangra V2 is loaded.
V2 meets all the requirements of the best dance longboards. It offers the perfect platform for dancers to hone and experiment with their skills.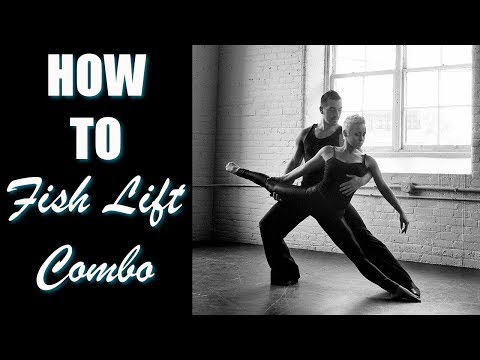 First, it has a large platform, so dancers are less likely to lose their balance when performing tricks.
It also features a slim concave design, allowing users to have a secure footing while still providing more control, ideal for beginners.
The board can withstand impact because the bamboo soundboard is less likely to chip or warp. At the same time, the material provides a sufficient level of flexibility for better performance without being too "bouncy".
Vogue as dance - from pop, dip and spin to vogue femme classic house beats. At the very beginning of its development, it was a dance that consisted entirely of posing - posing (from the English pose - pose). Then the ability to quickly change poses to the music came to the fore: very expressive, bright, bewitching. People competed in this skill: artistically change poses, similar to photos of models from glossy magazines, to the music. That is why the name vogue took root for the nascent dance style.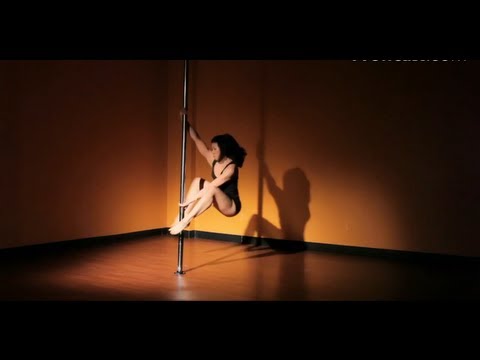 Vogue competitions were held in clubs and were called balls, and became one of the brightest parts of the ballroom culture.
An important component in vogue is fashion. This style began to develop during the great popularity of top models, during the heyday of large fashion houses - Gucci, Versace - and this high, expensive fashion for the rich greatly influenced the formation of dance. For example, in the runway category (English - catwalk) - you need to show the ability to beautifully walk the catwalk like a top model. There are many categories related to fashion design, with the ability to dress fashionably. For example, in best dressed (English - the best clothes) it is important to choose the coolest outfit. In the category labels (English - label) they compete in the number of expensive branded clothes put on (and picked up). The person actually comes out, turns the clothes inside out and shows the tags to the judges.
Gradually, posing begins to become more complex and evolve.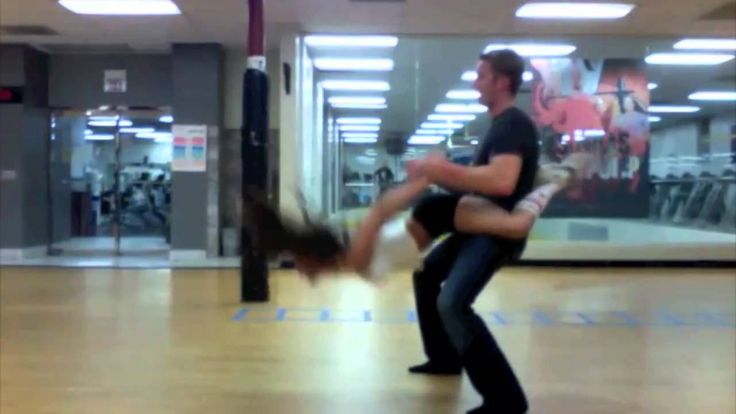 This is how "pop, dip and spin" (English stop, go to the ground and spin) appears - a new form of vogue, named for the three main elements performed. In an effort to be more complex and more interesting, in a desire to surprise others, people began to add movement and dynamic movements between poses. Thus, a dance appears (in our usual sense), also based on poses, under the same house beats. Also in voga, in its inception, there were hard, strong movements from martial arts, since films about martial arts were popular at the same time, and military elements, such as marches.
As higher and secondary education becomes more accessible, as the popularity of sports grows, people with good dance and acrobatic training appear. They began to add tricks, complex dance and acrobatic elements to their exits (in voga, it would be more correct to say: performances, performances). The style is becoming more complicated, people are trying to bring something new, to surprise. Dancers who did not have such education and skills were invited to perform in a separate category so that everyone would have the same chance of winning.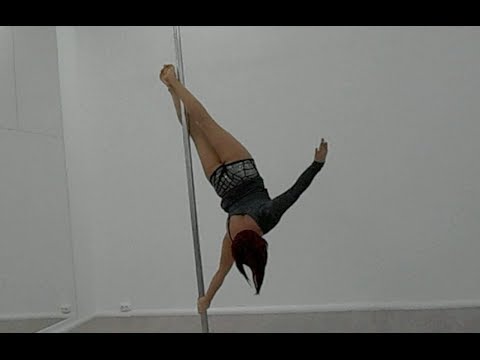 Thus, the category performance with gymnastics (English performance with gymnastics) appeared. Over time, these categories - pop, dip and spin and performance with gymnastics - became known as the old way (the old way of voguing) and the new way (the new way), respectively. Now in the USA there are very few of those who dance the old way and new way, the most popular category at the moment is vogue femme (eng. female - female, feminine). Interestingly, these categories (old way and new way) have been revived in Russia and Europe.
Vogue began to develop in Russia in 2008-2010. It all started with master classes by visiting wog masters from the States - Benny Ninja and Archie Burnett. They showed exactly the old way and the new way, so Vogue came to our country not in the most modern form at that time, but in its original form. That is why these categories are quite widespread in our country, in contrast to the United States. Vogue femme appeared in Russia a little later, and it needed time to "swing" to become the most popular category.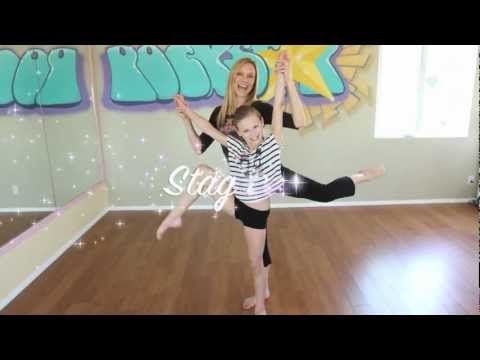 There are also non-dance categories in American vogue culture, which we mentioned above: labels, best dressed, runway. This is a kind of "charisma battle": the one who knows how to present himself, convey emotions, and make the viewer look at himself wins more often. In vogue, such things as the ability to show oneself, delivery, performance, expression are of great importance, often more than the technique of movements.
---
Balls
Vogue is almost the only modern battle style where costume and appearance matter. At balls, most often put forward requirements for clothing, indispensable for execution. If it is announced that the image of a Catwoman is required, then you need to come in the costume of a character, and not an abstract cat. If the color of the ball is red, then everyone comes in red. If the requirements are not met, then the participant will be chop (English chop - chop), that is, they will be disqualified.
Select (selection before the competition itself) in Vogue is called "tens".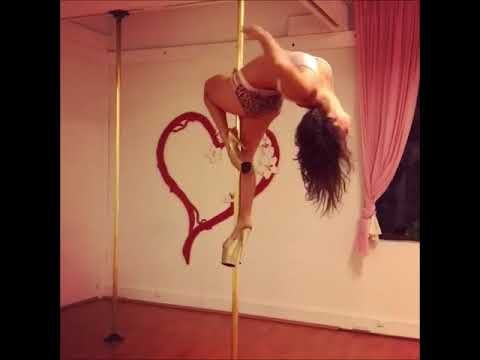 This name has been fixed since the time when the judges had tablets and gave points to the participants. Accordingly, the highest score - dozens - meant and now means the passage to the next round of the competition. Now there are no scoreboards, instead the judges show ten fingers.
In Russia, Vogue began with dance categories, not with culture in general. From the very beginning there was no division into categories, everyone just danced "vog": all the ways that they knew at that time were mixed up. And just after the arrival of Benny Ninja and Archie Burnett old way and new way - that's all people knew. Now we understand that these are different ways to dance, and they should not be mixed, separate categories are allocated for each of them. Of course, over time, the style developed in our country, dancers appeared who began to specialize separately in each category, the first of which were old way, new way, runway and vogue femme. Then more and more categories came from the USA, and already at the moment more than 20 categories can be entered at balls in Russia.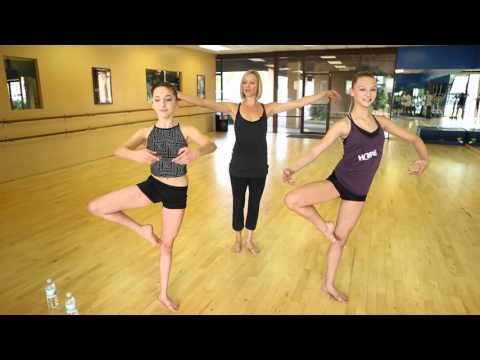 The balls themselves can go longer than 12 hours: there are many participants, many categories. Unlike Russia, balls are often held in the States, almost every Saturday, and only at night. In our country, large balls that strive to get closer to the American standard also take place at night.
---
Vogue – a dance of self-expression
Why is this original American dance that emerged from American club culture so attractive in Russia? First of all, for the reason that vogue is a dance about self-expression. Vogue accepts very different people into its ranks. A person can have any figure and appearance, arbitrarily strange, behave strangely - this is welcomed in vog culture, so many unusual people gathered in the circle of vogers. In our country, this style takes the form of almost art. Many Russian dancers make performances, shoot videos in vogue style. For example, House of Bonchinche, the famous and first Russian vogue house, is doing something new and different from traditional, classical balls and parties: more than the dance itself, wog-based performances.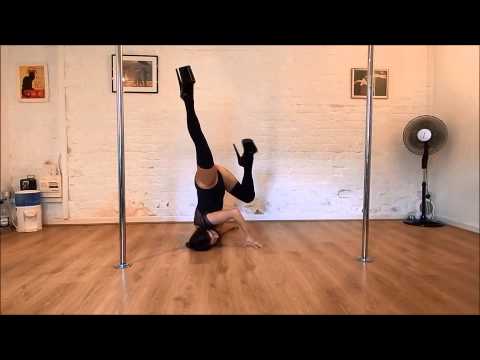 Secondly, vogue is attractive because it helps to believe in oneself, liberates, teaches to believe in one's own strength. It takes a lot of confidence to go to balls. In fact, the vog culture is quite tough, they don't let anyone relax in it (by analogy with real life, which is often not kind and soft). For example, there is such a thing as a shade (shade - English shadow), which means to cast a shadow, to show with gestures that you do not like your opponent. At the same time, there is an important no touching rule (without touching), which was formed for the safety of all participants. The most interesting thing is that after the ball, after the battle itself, despite all the shades thrown at the opponent, the participants can hug in a friendly way and part with pleasant emotions.
An important question that worries many: is there a place for children in Vogue? In the country of origin of this culture, children do not dance vogue. In the USA, this is primarily a culture, moreover, a club culture, an adult one is a closed party.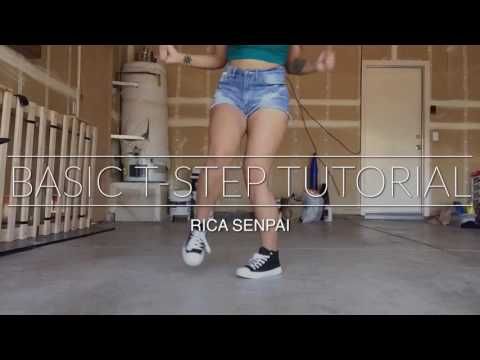 Vogue came to Russia and European countries first of all as a dance, and only then as a culture. We dance it in dance classes, we teach movements; in New York and other cities and states, this is very rare. Based on the fact that in Russia vogue is a dance, children also dance it, and many parents support their desire. In this case, the group should have a competent teacher who will tell what the child can dance and what not.
Vogue is a wide and versatile style, and many who want to express themselves, present themselves, can find their place. If a person likes to dress beautifully and fashionably, he goes into the best dressed or label category, if he likes to walk the catwalk, runway is for him. Those who want to show a good figure and face - the body and face category is created for this. Almost everyone can find themselves in vogue.
---
Home in vogue culture
Home is a dancing family with father, mother and children. Parents - father and mother - are the founders of the house and they in due time come up with a name for the new family.

By the way, the names of vogue houses are usually the names of famous fashion houses - brands. For example, House of St. Laurent, The House of Margiela, House of Balenciaga, House of Mizrahi are haute couture houses.
Today, few new houses are built, mostly they are all very old - from the 80s, 90s. One of the most famous new homes is House of Amazon by its founder Leiomy Maldonado. All wog dancers dream, strive to get into the house, it is honorable and prestigious. Usually parents notice someone at home, for example, at a ball or see him dancing on the net and invite him to the house if they like him.
---
About statuses
Once a year in New York there is a ball where a person can be awarded one of the statuses, this happens by a common decision of the most influential American houses. One of these statuses is Legendary (legendary), it is given to dancers who have made a great contribution to vog culture, who have won a lot at balls, won a lot of
trophies and have some unique style that has influenced other dancers.
The next and higher status in importance is Iconic or Icon (icon). Awarded after many years to those who also made a great contribution to culture, organized balls, very popular. The next and highest is the Hall of fame. There are other statuses that are not so officially assigned. Statement (statement) - for dancers who brightly declared themselves at the ball, Star (star) - for those who have won a lot and may soon become a legend.
Statuses are awarded exclusively in the USA, only in New York. In other countries, including Russia, statuses are not awarded, because now in the world we see a trend towards the unification of all vog scenes. The stage is the place where vogue culture develops. For example, New York is the largest and main stage; Paris is perhaps the second most important, then Russian and other countries. If the scene wants to relate to culture, then it has no right to award its own separate statuses. At a minimum, such a phenomenon would be controversial: many dancers are in American houses, but will award status in their own country on their own.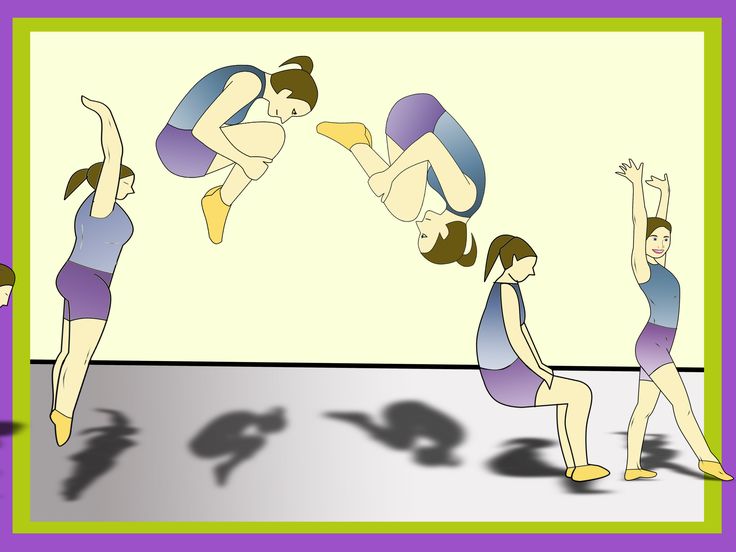 This is wrong, besides, at the moment there is a desire for convergence of all scenes.
In addition to statuses, in the US and this year in Russia, awards are given once a year. For example, best New Way of the year, best Old Way of the year, best Butch Queen Vogue Fem of the year, best Womens Performance of the year. There may also be awards such as best house of the year, best father, mother of the year. Awards are given for achievements, for significant accomplishments.
---
About alternative scenes
There are two alternative vog scenes: Major scene, or Original scene (major scene, or main scene) and Kiki scene (kiki scene). How did the division happen? When vogue reached a large scale, its own party was formed, where people who usually judge and those who usually win stood out. Under these conditions, it was difficult for beginners to compete and pass even "tens", going out at the same balls with experienced dancers and winners of many victories. These newcomers are fed up with the fact that the same judges sit in the chairs and vote for the same ones.