How to dance the boogaloo
What We Know About Boogaloo, the Dance of the 1960s – Blues and Jazz Dance Book Club
How I learned to love The Boogaloo
I was a teenager during the mid through late 1960s, growing up north of Lake Erie. Dancing was our main social activity, with bands from Detroit, Chicago, Toronto, and other cities playing in the last of the pre-war ballrooms (left from the swing era) and in local arenas or Legion halls. We tried the various dances as they appeared on TV dance shows. The Boogaloo became a favorite because it incorporated the best moves and movement of all the other dances of the era, worked with a wide range of tempos, and felt super-funky. We danced to Motown hits, Soul, and Funk music.
At the Blues Experiment in 2019, I incorporated some Boogaloo songs into my DJ set. Afterwards, Kenneth Shipp asked me what I knew about Boogaloo. Recognizing the gaps in my knowledge, I began researching the topic. What I first found was confusing, but this summary tries to help sort it out.
The first thing to recognize is that Boogaloo has multiple meanings. It refers to a dance of the 1960s that developed in the black community but spread rapidly as a popular social dance form, before largely disappearing by the 1970s. It's also genre of Latin music developed by Puerto Rican musicians in New York City in the mid-1960s that fused Latin and R&B / soul rhythms. Further confusing the issue is the use of the same label for another dance—similar to popping—popularized by the band Electric Boogaloo in the 1970s. In the 1990s a dance called boogaloo flourished within hip-hop dancing. The focus here is on the 1960s Boogaloo dance.
Uncovering the history of boogaloo dancing is challenging. Even the spelling varies: boogaloo, boo-ga-loo, bugalu, bu-ga-lu, boo ga loo.
The dance as we know it in blues dancing was ephemeral as a popular social dance: one of a set of solo and occasionally partnered dances that came and went during the 1960s, building on and incorporating elements of dances that went before it.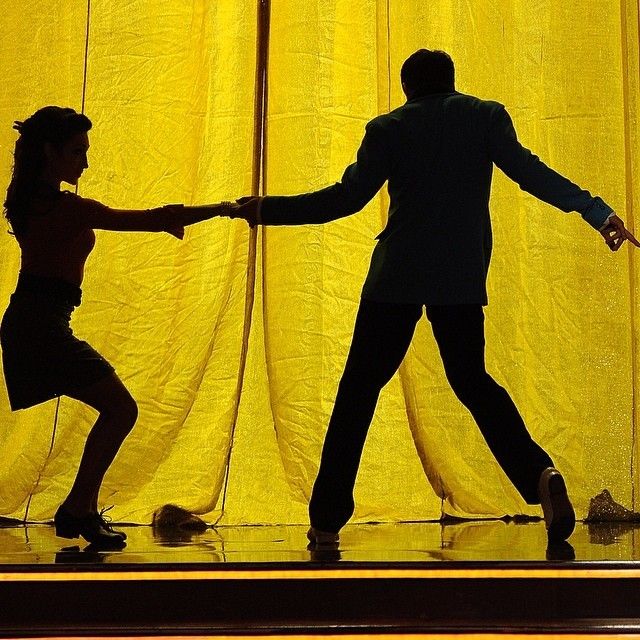 James Brown was filmed dancing the Boogaloo in 1964, but the dance may have appeared earlier.
The music is equally complicated, with sources describing two varieties: Latin boogaloo and Soul boogaloo. To confuse matters, some sources refer to "Latin Soul Boogaloo."
The origins of Latin boogaloo music
Latin boogaloo music developed among Puerto Rican musicians in Spanish Harlem in NYC in the 1960s and was promoted through the Fania record label. It incorporated Latin rhythms with an R&B or blues backbeat: it involves a characteristically funky cha-cha rhythm. It seems to have developed contemporaneously with Soul music. According to Goldman (2014), the music style may have taken its name from the dance of the same name. (By 1970, Latin boogaloo as a musical genre gave way to the popularity of salsa, as Fania decided to focus its recordings on salsa music. The song "Boogaloo LeBron" by the LeBron Brothers reflects that transition in the music.
Not all of the 'Latin boogaloo' music is well suited to blues dancing.)
Some Latin boogaloo music artists: Joe Bataan, Tito Puente, Willie Colon, Joe Cuba, Pucho Brown, Lebron Brothers, Latin Soul Syndicate

Herbie Hancock, a jazz musician, wrote a notable boogaloo song: Watermelon man
Some Latin boogaloo music that works for boogaloo blues dancing:

Latin Soul Syndicate – The funky cha cha

Mike Goudreau – Chicken boogaloo

Pete Rodriquez – I like it like that

Pucho and his Latin Soul Brothers – Sex machine

Poncho Sanchez- Watermelon man
The development of Soul boogaloo music
Soul developed out of R&B and blues during the late 1950s and through the 1960s, alongside the Civil Rights Movement in the US. Associated with record labels such as Atlantic (NY), Motown (Detroit), and Stax (Memphis), it grew in places like Detroit, Chicago, Philadelphia, Memphis, and New Orleans.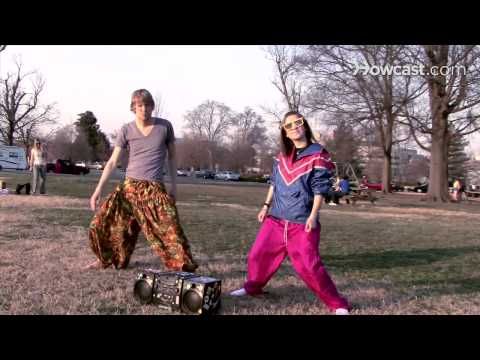 The music and musicians emphasized the African American experience and culture, while reflecting their pride in being black. Themes in the music of artists such as James Brown – known as the Godfather of Soul—were unapologetically bold and percussive (inviting a dance style to match): Brown called his music and the dance he did to it 'Soul boogaloo', and later 'Funk'. Artists such as Ray Charles and Aretha Franklin had many hits with driving syncopated dance beats (although their repertoires were not exclusively suited to Boogaloo dancing).
By the 1970s, Soul diverged into several styles (some of which were better for blues dancing than others). James Brown moved increasingly into Funk. Artists such as Sam Cooke, Ben E. King, Al Green, and Otis Redding sang Soul ballads with limited pulse. The Staple Singers added a gospel touch to their Soul. "Soul boogaloo" fell out of fashion as a music genre label, replaced by "Soul".
Some Soul boogaloo musicians: James Brown, Smokey Robinson, Ike & Tina Turner, Ray Charles, Stevie Wonder, Temptations, Four Tops, Marvin Gaye, Junior Walker, Sam & Dave, Aretha Franklin, Solomon Burke, Rufus Thomas, Etta James, Billy Preston, Booker T and the MGs, Irma Thomas
Some Soul boogaloo songs:
Etta James – In the basement / I prefer you / Tell mama
Ray Charles – I got a woman / What I'd say
James Brown – I got you / Say it loud /Papa's got a brand-new bag / Cold sweat / Sex machine
Solomon Burke – Cry to me
Wynton Marsalis – What'd I say (boogaloo)
Aretha Franklin – The house that Jack built / Respect / Chain of fools/ Rock steady
John Primer & Bob Corritore – Harmonica boogaloo
Smokey Robinson – Going to a go-go / I second that emotion
Marvin Gaye – I heard it through the grapevine
Sam & Dave – Soul man / Hold on, I'm comin'
Martha and the Vandellas – Dancing in the streets
Stevie Wonder – Superstition / Uptight
Junior Wells – Messin' with the kid / Chitlin' con carne / We're ready
Blind Mississippi Morris – Funk 'n see
Daddy Mack Blues Band – Giving you my money
Junior Walker – Money / Shotgun /Cleo's mood / Shoot your shot
Taj Mahal – Hard way
Tiny Topsy – Just a little bit
Wilson Pickett- Mustang Sally/ In the midnight hour
The Boogaloo dance
The dance that became "the Boogaloo" drew on other dances from the late 1950s and early 1960s.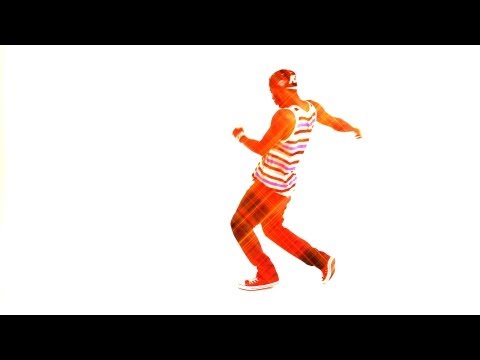 It was danced solo to both Latin boogaloo and to Soul boogaloo music but became more closely associated with the latter (through weekly dance programs such as American Bandstand –and its many local and regional variants — and through the appearance of the Soul artists on TV programs such as The Ed Sullivan Show).
Some of the footwork – step step triple-step—may have derived from the LA hop and Chicago bop dances, both of which used a triple step, triple step, step step (or kick kick) rhythm, or from Chicago triple-step (then developing as a blues dance).
Ron Parker Dances
The smooth stylings of acts coming out of Motown, choreographed by Cholly Atkins, also influenced social dances in the era, because of their ability to look "cool" and funky.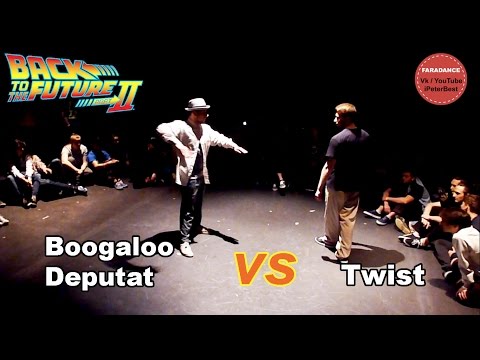 Syncopated footwork rhythms and arm movements were common in these dances.
The Temptations
The Supremes—Shake
The Boogaloo dance represented a fusion of dance styles and movements. It took advantage of syncopations in the music to encourage triple-steps, shimmies, and shakes. Several dances from the 1960s had percussive elements—jerks, wobbles, bounces—that Boogaloo drew on or incorporated.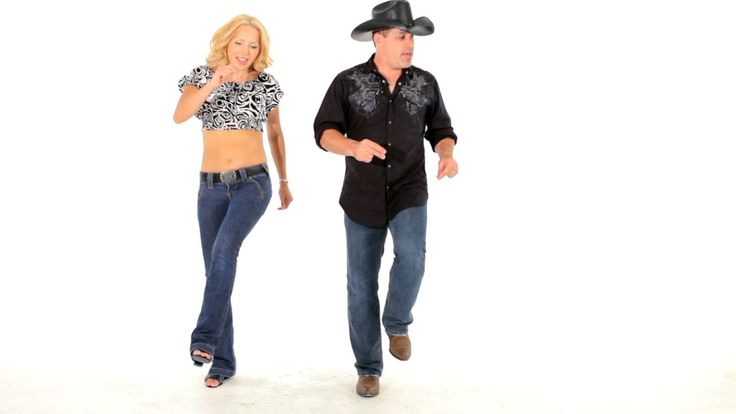 Some of the dances it incorporated were the Watusi, the Swim, the Jerk, the Frug, the Skate, the Chicken, the Pony.  Many of these dances were inspired by earlier black dance forms such as shimmy, shakes, Black Bottom, and sand dancing.
Dance Styles of the 1960s
The Mashed Potato
The Hitch Hike
The Monkey, 1963
The Funky Chicken
Probably the most influential singer-dancer of the age was James Brown.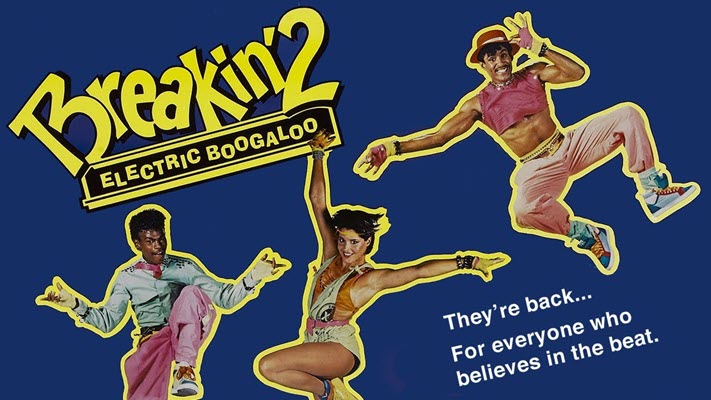 He promoted Soul Boogaloo music and dancing and made Boogaloo the go-to dance for 1960s Soul, Motown, and Funk music. Brown can be seen doing the dance or related dances in several clips from the 1960s.
James Brown does the Boo-ga-loo, 1964.
James Brown gives a dance lesson.
If you want to see more of James Brown, you can find his performances and interviews on Soul Train compiled here.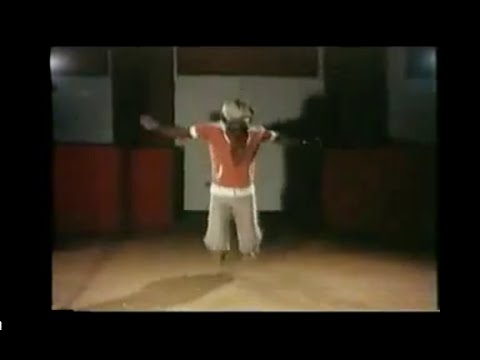 As shown in film from the era, the Boogaloo dance incorporated energetic triple-steps pushed from the side or back along with syncopated body rhythms, elevation changes, and arm movement. The dance was often shown on dance shows such as American Bandstand.
In the 1970s, Soul line dancing replaced Boogaloo, perhaps due to changes in the character of Soul music and the influence of the syndicated TV program, Soul Train, with its diverse improvised dance movements.
Similar name, different dance: Electric Boogaloo
In the mid-1970s, the Electric Boogaloo dance appeared, danced to Funk music. It combined some elements of the earlier Boogaloo dance with popping techniques added in. The term "boogaloo" may also refer to a form of break or hip-hop dancing that developed in the 1990s.
For more information on boogaloo, see my annotated bibliography for books, articles, and more.
Dr. Jill Grant has been dancing for fun for as long as she can remember, but only began partner dancing around 2006.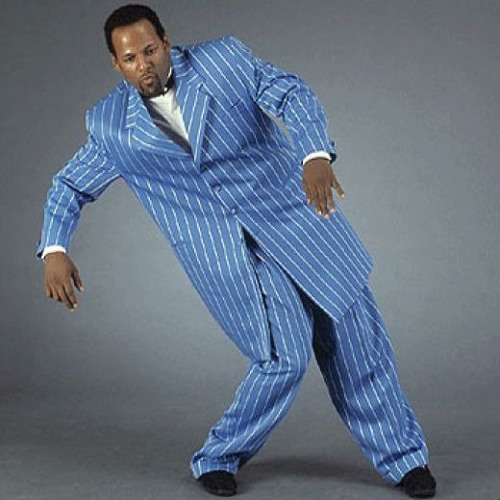 Now she is seriously addicted to blues dancing. She became a fan of blues and swing music as a child, and since she retired from university teaching and research she's begun investigating dance and music history as a new passion.
Like this:
Like Loading...
How to Boogaloo dance with basic popping skills « Hip Hop :: WonderHowTo
This is a how to BOOGALOO dance lesson. This tutorial covers the basics.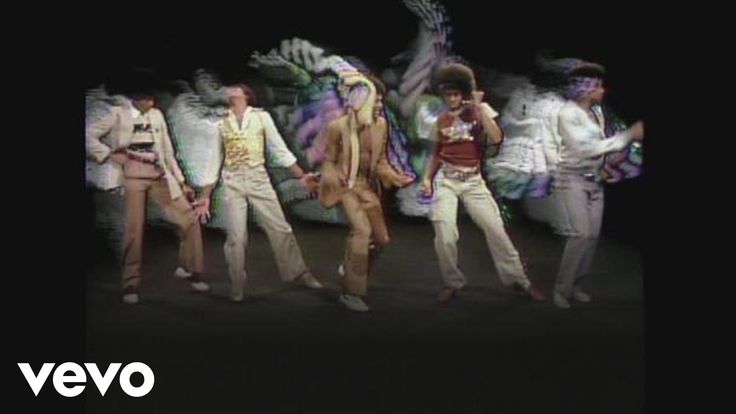 Historically, it has been a difficult style to learn. I started learning online with dance clips, but then got the opportunity to learn from JAZZY J (EBs) and other poppers in NYC. This is another great Russian Tiger tutorial on pop'n'lock dance moves.
Want to master Microsoft Excel and take your work-from-home job prospects to the next level? Jump-start your career with our Premium A-to-Z Microsoft Excel Training Bundle from the new Gadget Hacks Shop and get lifetime access to more than 40 hours of Basic to Advanced instruction on functions, formula, tools, and more.
Buy Now (97% off) >
Other worthwhile deals to check out:
97% off The Ultimate 2021 White Hat Hacker Certification Bundle
98% off The 2021 Accounting Mastery Bootcamp Bundle
99% off The 2021 All-in-One Data Scientist Mega Bundle
59% off XSplit VCam: Lifetime Subscription (Windows)
98% off The 2021 Premium Learn To Code Certification Bundle
62% off MindMaster Mind Mapping Software: Perpetual License
41% off NetSpot Home Wi-Fi Analyzer: Lifetime Upgrades
How To: Do the Hip Roll Dance Move

How To: Rock the cock, pussy pop

How To: Do Beyonce's signature booty shake step by step

How To: Dance the 2 Step

How To: Do the Hustle '70s John Travolta dance move

How To: Do the kick ball change hip-hop dance step

How To: Booty dance

How To: Do the basic arm wave dance move

How To: Do the Booty Dance Basics

How To: Crip Walk for beginners

How To: Do basic krump moves, including stomps, arm swings, and buck ups

How To: Do the Soulja Boy hip hop cranking move

How To: Control your body when hip-hop dancing

How To: Do chest isolations for popping

How To: Do the Dougie

How To: Do hip isolations, rolls

How To: Do Beyonce's crunk hip hop dance move

How To: Do a hip hop knee spin dance move

How To: Glide in hip hop

How To: Jerk (dance) - Advanced "Pindrops"

All Features
How To: Rock the cock, pussy pop

How To: Do Beyonce's signature booty shake step by step

How To: Dance the 2 Step

How To: Do the Hustle '70s John Travolta dance move

How To: Do the kick ball change hip-hop dance step

How To: Do the basic arm wave dance move

How To: Do the Booty Dance Basics

How To: Crip Walk for beginners

How To: Booty dance

How To: Do a hip hop knee spin dance move

How To: Do the Soulja Boy hip hop cranking move

How To: Do Beyonce's crunk hip hop dance move

How To: Do basic krump moves, including stomps, arm swings, and buck ups

How To: Control your body when hip-hop dancing

How To: Do basic crip walk moves

How To: Do the Dougie

How To: Jerk (dance) - Advanced "Pindrops"

How To: Do chest isolations for popping

How To: Do hip isolations, rolls

How To: Glide in hip hop

All Hot Posts
8 main rules of Boogaloo + 7 basic basic elements
8 MAIN RULES OF BOOGALOO:
1.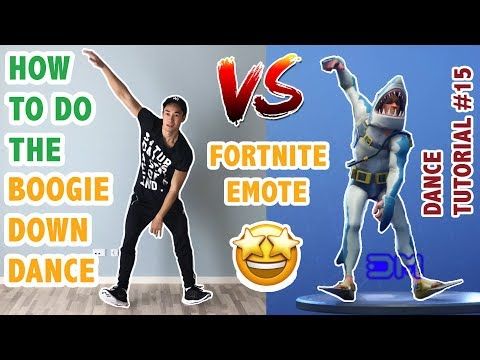 Energy is concentrated inside! Those. never throw out energy, for example, as in locking. Everything is inside!
2. Never stop or stand still! You must always move with Walk outs and take up all the space around you!
3. Use insulation! They train with the help of a "robot" - this allows you to gain complete control over your body and contain energy.
4. All steps and movements are done diagonally!
5. You can not stand on two feet at the same time - one of the feet is always either on the heel or on the toe.
6. You must dance like a "rubber man", ie. your feeling that you are stretching and tightening like rubber.
7. You must assume completely unnatural body positions in the dance.
8. Your dance has no beginning and no end.
7 BASIC PARTS:
1. Walkout
Walkout is the main step in boogaloo.
It is necessary to perform with observance of diagonals and body position. The legs are directed diagonally - forward-right, forward-left, back-right or back-left.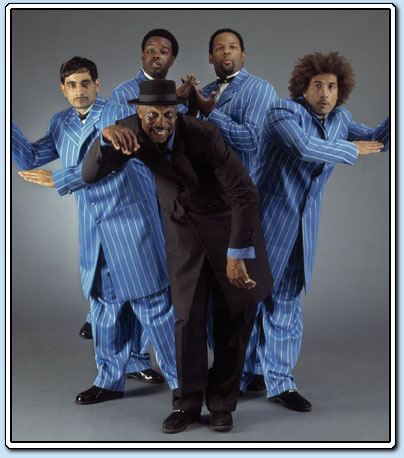 Hands are also diagonal.
Be sure to monitor the smoothness of the transition from Prep (preparation for the step) to the Walk out step itself!
2. Double Walkout
Double Walkout is a continuation of the original Walk out. This is a double step.
The same as when performing Walkout, all the same rules of diagonals and smoothness must be observed. Be sure to pay attention to the head - you need to look in the direction of the step, at the expense of "two" the head should move in isolation from the shoulders.
3. Egyptian Twist
When performing this element, it is also necessary to observe diagonals, add the twist dance itself, i.e. dance and, as in the previous movements, move smoothly and aesthetically!
4. Romeo Twist
Similar to the previous twist. Here it is important to move with a stooped back "from the shoulder blade" and "swing". All other requirements regarding plasticity and aesthetics are the same.
5. Master Flex
Particular attention must be paid here to insulation.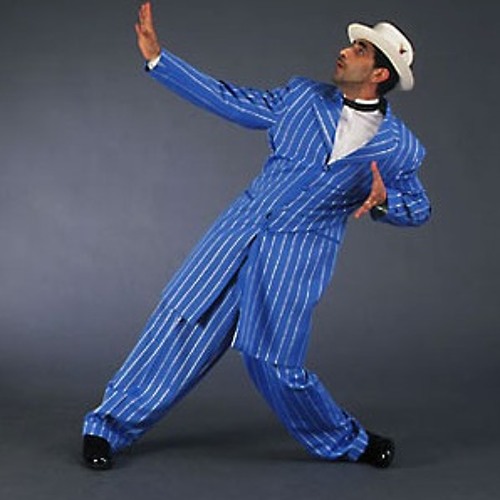 Especially the head from the shoulders and the pelvis from the body. Observe aesthetics, posture, swing, bent legs and diagonals. And also pay attention to the ease of execution.
6. Boogaloo Legroll
Literally, this is a leg roll. Train both the rotation with both legs at the same time, and in turn. It is necessary to flow from the legs to the body and vice versa, as well as to flow from the back diagonal of the body to the front. All other rules are the same - posture, lightness and aesthetics of movement, diagonals. watch the position of the hands.
Use variations: Total boogaloo roll, rolls with turns, walk outs
7. Oldman
This is the hardest element in boogaloo. It is recommended to study after mastering all the previous elements, especially rolls. Follow the diagonal points by moving the legs to the side. Plus quality. It is necessary to learn especially carefully and slowly, observing all angles, positions of the legs, body, diagonals, aesthetics.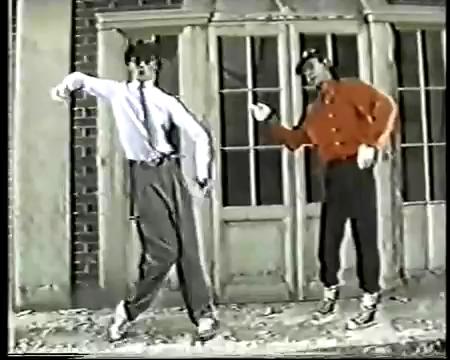 Knowing the Cobra element will greatly help you in mastering.
BOOGALOO WORKOUT:
All of the above elements must be trained in exactly the same sequence. Don't get ahead of yourself and don't rush!
Each element is trained in three stages:
Very slowly with observation of all points, constant attention.
With a little quality
To the music with dancing
P.s.
Don't get hung up on the mirror! It can be used at the initial stage - when you control yourself and your diagonals. In the future, train without a mirror.
Take your time and don't rush, don't jump. Boogaloo is the most difficult form of dance, but once you understand the mechanics and aesthetics of the movement, you will be unstoppable!
Sign up for a free class
Just fill in these fields
and we will contact you
Hip-Hop DancingDanceHallTwerk | Booty DanceTwerk | TwerkGo-Go | Go-GoBreakdancePoppingJazz FunkStretchingHouse DanceBody WorkHigh HeelsBody MadeContemporaryContemporary DanceStreet DanceRhythmDanceHall KidsStreet DancingBooty Dance | Booty DanceContemporary ChoreographyKrump | KrumpLady's StyleWaacking & VogueRagga | RaggaClub DancingBaby DancingWedding DanceExperimentalIndividualVIP GroupsHip Hop ChoreoBallet / ChoreographyBooty Dance | Booty Dance Jazz Modern Street Dance Kids Street Dance Kids Pro0003
Dance Directions
Hip Hop Dancing
Hip Hop Dancing
DanceHall
DanceHall
Twerk | Booty Dance
All directions
Dance School|Salsa|Rostov Boogaloo Dance Club on the street.
Guseva 2a
Description
More than 15 years of experience in teaching couple social dances!
During the existence of the club, over 3,000 people were involved in it, including about 200 involved at the present time.
Our dancers have a special technique that is recognized all over the world!
The main styles taught are Salsa Cuban style and Salsa New York ("ON 2"). In addition, the program includes the study of rueda de casino, bachata, son-cubano, reggaeton, lady style, cha cha cha, pachanga, boogaloo, afro-rumba, etc.
Groups are formed according to the principle of one level of training.
Newcomers are advised to come during the recruitment period on Mondays, Wednesdays and Fridays at 19.00.
Founders - Marina and Gennady Vanyushins.
Marina (according to the annual award in the CIS - Salsa Nights Awards: 6-time Miss Salsa and 6-time Best teacher of the year.
Gennady (according to SNA): 3-time DJ of the Year and 4-time winner of the prize "For a special contribution to the development of the salsa movement.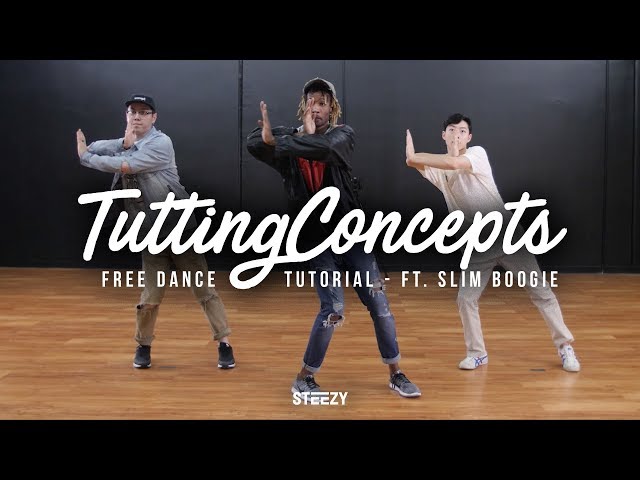 "
Every year the school and its representatives are nominated for SNA and over the past 12 years they have received 43 cups, including for the best shows, for the best events of the year, and many others.0003
Pictures
Ballet
Ballet
no service
historical dances
Historical dances
no service
Partner dance
cha cha
300 - 2500 r.
Bachata
300 - 2500 r.
Salsa
300 - 2500 r.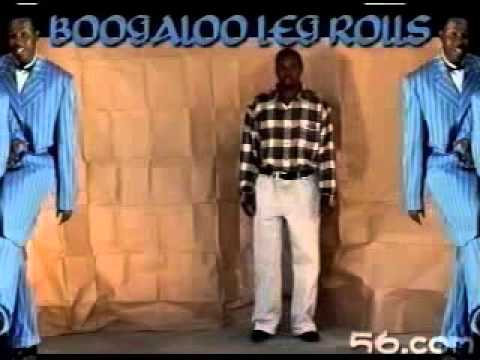 Modern dances
Reggaeton
300 r.
Step
Step
no service
Pole dance
Pole dance
no service
Dance on canvases
Dance on canvases
no service
Dancing on the rings
Dancing on the rings
no service
Dances for pensioners
Dances for pensioners
data not provided
Stretching
Stretching
no service
cheerleading
Cheerleading
no service
Hall rental
Hall rental
500 r.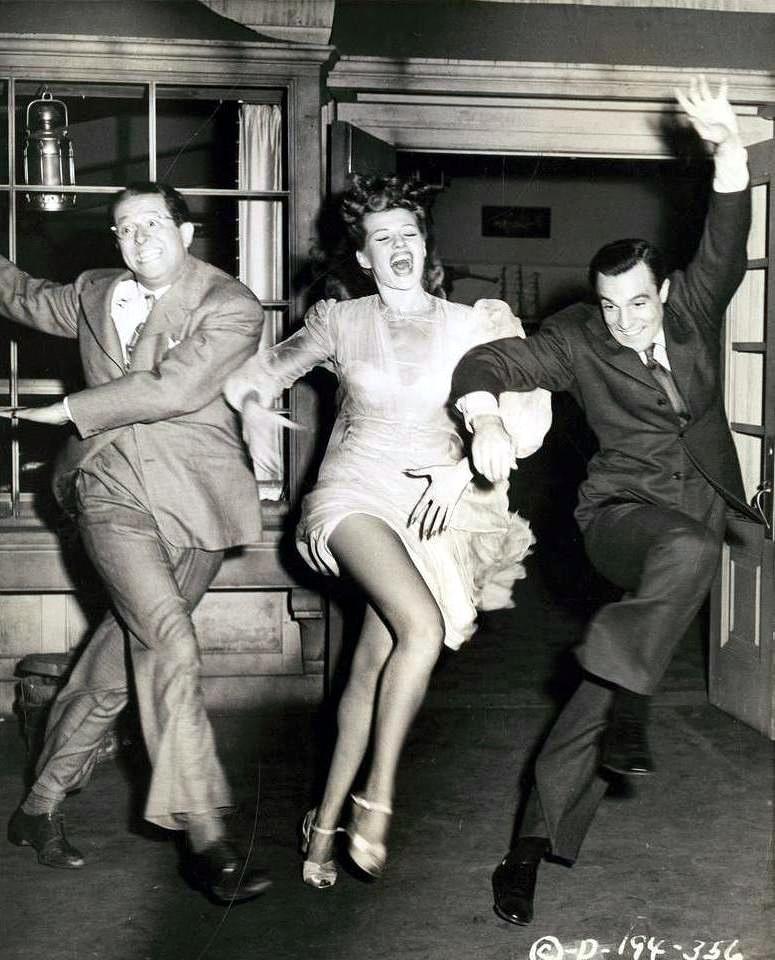 Individual training
Individual training
1500 - 2500 rubles
A wedding dance
Wedding dance
data not provided
Subscriptions
Unlimited monthly subscription
2500 r.
One-time classes
Single lesson
300 r.
Comparison with other schools
Show more
Promotions
Boogaloo Dance Club has no promotions or special offers at this time.