How to ask for a lap dance
How To Approach A Dancer For A Dance
When you're at a Las Vegas strip club, dancing is happening everywhere. When you want the dancers to pay you a little bit of extra attention, it's important to know how to ask. Approaching a dancer is easier than you might think, but there are a few tips to get you the best results.
What kind of dance do Vegas strippers offer?
Most strip clubs in Vegas will offer lap dances. These can be offered in the crowd while you sit at your table or privately in a room, commonly known as the champagne room.
A lap dance is not sex. Rather, it is a dance that is performed in your lap. The dancer will determine how much she wears and how much grinding she'll offer. You are to sit there and enjoy it all without touching.
Requesting the Dance
Strip clubs in Las Vegas are in the business of making money. When a stripper isn't on the stage, she'll be walking around the lounge. She'll talk to and flirt with many of the clientele.
You can express your interest by talking to one of the girls as they make their rounds.
First, be prepared to spend some money on your lap dance. You may have to pay for the dance as well as access to the champagne room. If you're on a budget, ask how much it's going to cost. This way, you can choose to move forward or decline a dance if it is offered to you.
If you don't care who you receive the dance from, accept an offer from anyone who walks by your table. Otherwise, start to browse the Vegas strippers in the room to determine who you want to approach.
As the dancer of choice walks by, offer to buy her a drink. If you know her name, it will make it easier to get her attention. You can get her name by paying attention to when she's on stage or by asking any of the bartenders. Once you buy her a drink, ask her if she offers lap dances.
If you don't see a particular dancer walking by or you can't seem to get her attention, make a request. The next time your beer or cocktail needs to be refreshed, talk to the server or the bartender.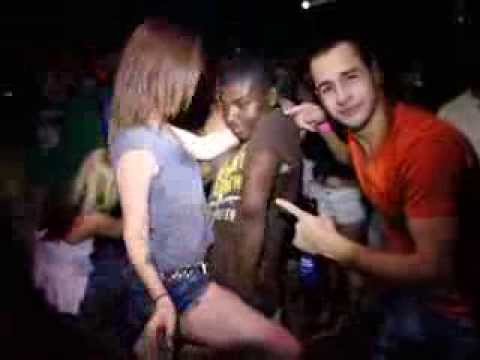 Find out how you could get a lap dance from a specific girl. They'll be happy to make the introductions. Then, just give them a nice tip as a thank you for the hook-up.
Public vs. Private Dances
The dance that a dancer offers is going to be similar in public and in private. The main difference is that a private dance ensures that you're paying for your eyes only to see the show. It can offer you added comfort knowing that no one is watching you get a lap dance. If you know people in town and don't want word to get out, private dances are certainly the way to go.
Be sure to ask what your options are for a private dance – booths and bedrooms may be available. Of course, the cost is going to go up with the more luxurious (and private) selections.
Additionally, a "bedroom dance" may be available in some Vegas strip clubs, allowing you to lie down and let the dancer move around on top of you. While you still have to keep your pants on, it can be one of the most risqué options available when you can find them.
The Dos and Don'ts of a Lap Dance
There are some things you need to know about a lap dance. When you follow the rules, it's better for both you and the dancer.
Do:
Practice proper hygiene before showing up to the club
Offer to buy the dancer a drink
Ask questions about what you can do
Tip (at least 10% of the cost of the dance)
Don't:
Take photos
Touch without asking
Ask for sex, a date, or any other relations
When in doubt, ask questions. You'll need to abide by the rules of the club and the dancer. Failure to follow the rules can get you kicked out of the club and even arrested. The dancers are used to being asked questions.
Approaching Dancers Can Vary by Club
What works at one Vegas strip club may not work at another. There may be "special" ways to request a dance. Additionally, some of the hottest Las Vegas clubs will offer packages that can provide you with a complete experience – a bottle of alcohol, the attention of a dancer for 10 minutes or more, and even access to a private room.
Find out what Cox likes by sending us a message.
8 Moves To Give Your Man A Perfect Lap Dance
This discreet newsletter will teach you how to make him cum hard, give freaky oral sex & make him scream your name in bed. Click here to get it.
You might associate lap dances with strip clubs and late nights, but that doesn't have to be the case. Men like a little spice, even in long-term relationships, and giving a good lap dance to the guy you love can be an excellent way to show him how you feel and bring a little sparkle to his eye.
Of course, you can't very well deliver if you don't know how to give a lap dance, which is why we're going to talk about the ins and outs of actually giving him a lap dance in this article. Below, we'll cover the basics, including how to bring up the subject with your guy, how to practice and what to wear, among other details.
Side note: Do you currently struggle to orgasm during sex or masturbation? If you do, you may be interested in learning about the Easy Orgasm Solution.
Inside, you'll learn 3 simple steps to ensure you orgasm easily whether you are having sex or pleasuring yourself alone. You can find out more about it here.
Keep in mind that the finished effect will either be sexy or bumbling, depending on how much time you devote to getting it right beforehand. If you want to give a good lap dance, don't rush the process. Instead, follow these steps and you'll do great.
1. What to Wear
When giving him a lap dance, one of the most effective moves is to remove clothing as you go along. This not only ups the ante little by little, but gives you an opportunity to do something a bit different every once in a while, removing various bits of clothing in lieu of dance moves … or better yet, turning the removal of clothing into dance moves.
Wear layers so you can strip down. Of course, you can't be dressed like you're heading out into the Alaskan wilderness when you start, but there are ways to layer up without looking bulky or silly.
For instance, you can wear a bra, a camisole and a sheer blouse on top, perhaps embellished with a feather boa. On bottom, you might consider wearing thong underwear, tiny skintight shorts and a skirt over them. That gives you several pieces to play with, which can really help heighten the effect of the dance overall.
Incorporate the type of clothing that your man finds sexy. More on that here. Get more hints in our article on strip teases.
2. Practicing Your Skills Beforehand
If you don't know how to give a lap dance, this party won't go very far, now will it? So the first thing you have to do is learn how. This is easily achieved just by watching YouTube, but if you need some additional inspiration from an expert, Carmen Electra has some great videos. Important moves to master are circling the chair, climbing onto his lap, and dipping down and back up. Of course, there are many others, but these will make a great foundational repertoire.
If you want to give your man back-arching, toe-curling, screaming orgasms that will keep him sexually addicted to you, then you'll find them in my private and discreet newsletter.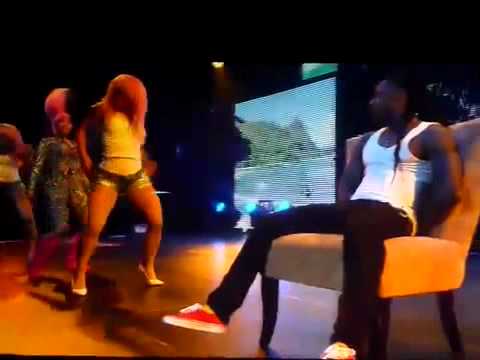 You'll also learn the 5 dangerous & "dumb" sex mistakes that turn him off and how to avoid them. Get it here.
Remember to play up your assets. If you're small-chested but have a really nice behind, make sure that faces him for at least part of the dance, and run your hands over it lightly. If your breasts are your best feature, make sure they're front and center.
However, you shouldn't worry too much about your body. If you need a confidence boost, then check out tips to love your body.
3. How to Suggest Giving Him a Lap Dance
One of the key ingredients in a good lap dance is a lack of awkwardness. If things feel bizarre or weird between the two of you, it won't be very much fun for anyone, now will it? That means that the way in which you bring up the subject has to be casual, calm and naughty. A little shyness is fine, but if you lack confidence, so will he. When suggesting the dance, put on a playful or rowdy face. Be coy, inviting him "into your chambers," or to "step into your office.
" Maybe turn it into a role play scene. Make it fun, and be confident.
4. Spice Things Up
Unlike girls who give lap dances in strip clubs, you're actually at liberty to touch and take things further (lap dances work well for sex!). Lucky for both of you, right? Instead of keeping the requisite distance between the two of you, sprinkle a few extra moves into your lap dance, stroking your hand down his chest or up his legs, kissing him on the lips or the neck, and making full contact once in a while.
Check out this post about foreplay for more ideas. Of particular notice is dry humping, which is essentially what a lap dance is! Of course, you're free to do even more than that if you want (wink, wink), but pulling away once in a while can heighten the anticipation.
Keep in mind, though, that the no touching rule can actually make things even more exciting in some cases. If you want to go this route, just tell him at the start of the dance (in your sultriest voice, of course) that he better keep his hands off you or you'll call your manager.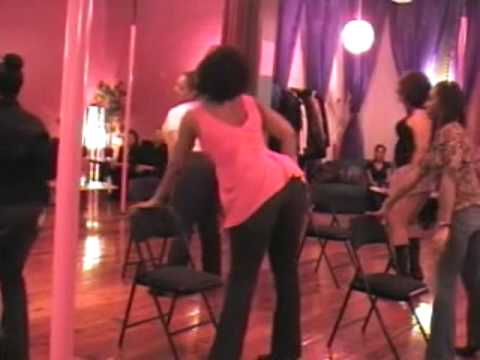 Then, whenever he makes a grab for you, simply take his hands and pin them over his head or behind his back, or make him sit on them. If you're feeling especially frisky and want to break a few rules, slap some handcuffs on him to include elements of light bondage.
5. Making It Complicated or Simple
This really depends on you and your man. If you have a dance background or gymnastic moves, complicated might just suit you. If you're like most of us, however, simple is probably more your jam. In that case, go with it. Slow and sexy is perfect for lap dancing.
6. Which Music to Play
Marvin Gaye comes to mind as the typical lap dance music, and while "Let's Get It On" certainly sends a pretty clear message, there are plenty of other choices out there as well. Think some Usher, which has a faster beat but still contains plenty of innuendo. If you want to move a little bit more slowly, there's a whole world of R & B for you to explore. And you can always let your own tastes as a couple dictate what you like: anything with a decently slow, slinky beat will do the trick.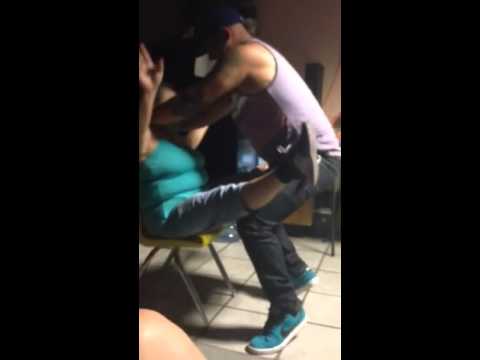 This post has more more ideas for sexy music, and these songs are great for lap dances specifically!
Remember to practice your lap dance with the music you choose. If all you do is practice along with videos, your timing might be off when you play the music you've compiled. Speaking of compilations, make sure the songs you pick transition smoothly from one to the next, without weird interruptions that could throw off your mojo.
7. Design a Good Build Up
One of the most important components of giving him a lap dance is a good buildup. You can't just dive straight into a bunch of grinding and hope it will be sexy. Similarly, feather light touches and a little bit of wiggling does not an entire lap dance make. Instead, you have to escalate the action all the way throughout.
The best way to ensure you're building during the whole dance is to design a routine beforehand. Mix and match your moves so that you're always going a bit further as each minute ticks into the next.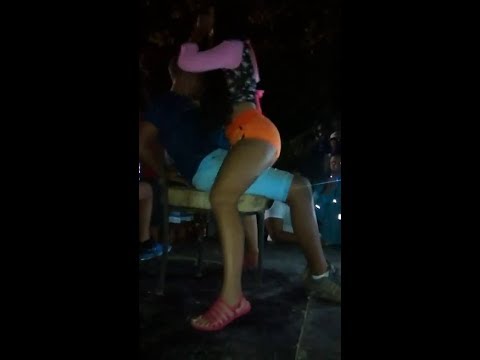 Of course, it's okay to occasionally back off or slow it down, but the overall feeling should be of rising action. Think of a book or a movie: in general, each "scene" should be a little more intense than the last. A little sexier, a little closer, a littler more risqué.
8. Calm Your Nerves Beforehand
Sure, a little bit of nervousness is cute, but if your bashfulness makes you unable to, you know, perform, then what's the point? If you find yourself too shy to truly make it happen without some help, have a drink or two beforehand. In fact, a night when both of you are having a few glasses of wine (such as a holiday or anniversary, when you're likely to be celebrating already) can be perfect, because your man will lose his initial inhibitions as well.
See? Giving a lap dance isn't as hard as you think it is, provided you take the time to practice and set everything up beforehand. Not only is it totally doable, giving him a lap dance can make your relationship a lot more fun and bring you closer to one another.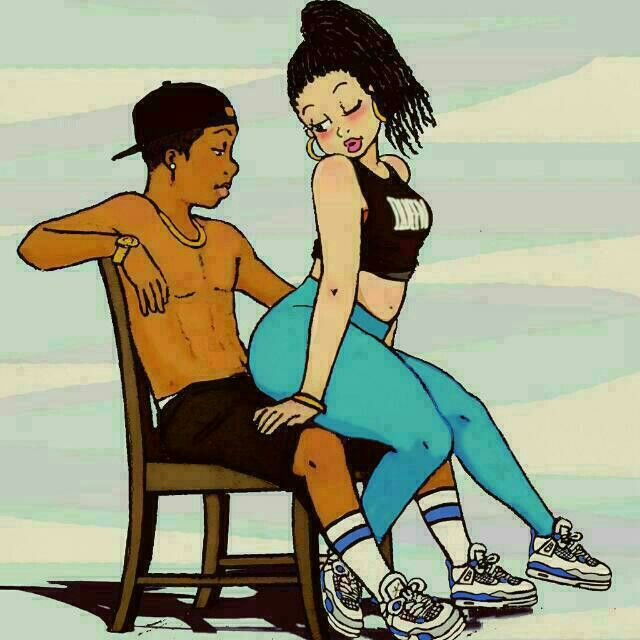 Consider saving this surprise for a special occasion, like his birthday, a holiday or your anniversary. It will have a lot more impact if he doesn't know about it beforehand, so don't tell him you're practicing or even hint at the surprise. Instead, whip it out at a totally unexpected moment and watch his eyes shine!
Orgasm Every Time. Easily. Here's How...
I want to tell you about my friend Karen.
Karen came to me one day. She was hysterical.
She told me that her marriage was falling apart because she and her husband didn't have satisfying sex.
Every time they were intimate, Karen was faking her orgasms. It turns out she couldn't orgasm during sex.
In fact...
She never had an orgasm in her entire life. Not one!
This left her feeling embarrassed and ashamed. And...
She completely hid this from her husband. Thankfully...
It turns out that there is a way for any woman to orgasm. Easily. And have multiple vaginal and full body orgasms during sex and masturbation.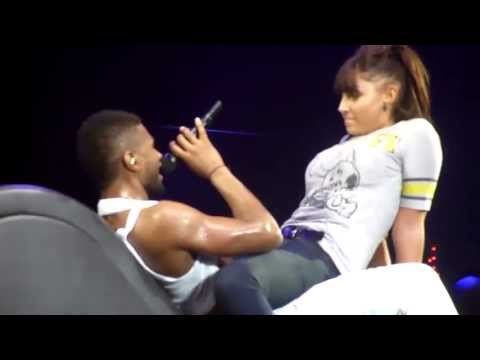 I shared the process with Karen.
After she followed the simple process, she could barely come to terms with how...
Quickly and dramatically her sex life changed.
We met up a few months later and...
She would not stop talking about it,
"I thought I was one of those women who couldn't orgasm. I used to think I was 'broken' and 'unfixable.' This saved my sex life, and that saved my marriage."
Even if you currently struggle to orgasm during sex or when masturbating, this process will also work for you.
And best of all, you don't need to do anything weird or uncomfortable to start having the best orgasms and sex of your life.
Wicked Whims - Strip Clubs - Let's Dance - The Sims 4 - Articles
Article Author : Turbo
Translated Author : Petr541
Requires the Get to Work extension.
Start a new strip club business! Set the stage, hire seductive dancers, turn on the music and watch the money flow!
Creators involved
Thanks to these amazing creators who helped bring this feature to life with 23 new custom animations for Pole Dancing, Spot Dancing and Lap Dancing.
I really hope that you appreciate their work and support their efforts.
Lupobianco Animations - Patreon , LoversLab
Azmodan22 Animations - Patreon , LoversLab
ooOLaLa World Animations - Patreon , LoversLab
Mike24 Animations - Patreon , LoversLab
Zorak Animations - Patreon , LoversLab
wild_guy Animations - Patreon , LoversLab
Anarcis Animations - Patreon , LoversLab
Thanks to Noir and Dark Sims for helping me create the Dancing Pole object.
Noir and Dark Sims - Patreon ,
Blog And thanks to Nolan-Sims for designing the strip club icon.
Nolan-Sims - Tumblr, Twitter
Starting a business
Create a brand new strip club business. Similar to retail stores, restaurants, and veterinary clinics, set aside a lot for your strip club business and build it from the ground up. Just take out your phone and buy a club!
Strip clubs are not a type of venue, you need to use your phone or computer to purchase them.
Build a strip club
Business strip clubs have no requirements, you can build it however you want, but some objects are required for certain functions. Consider locating conventional strip clubs such as the Drinks Bar, Dancing Poles/Seats and Dancing and Viewing Seats, and Additional Seats in private lap dance venues.
You can build your club however you want, but the Dancing Pole and Dancing Spot objects require extra attention. Once you decide where you want your dancers to dance and place the Dancing Pole or Dancing Roller there, keep the comfort of your customers in mind as well. Each customer is looking for a place to take a seat as soon as they start watching the dancers, so be sure to place several seats around each dance pole and dance area.
It is not necessary for each hired dancer to purchase a Dancing Pole or Dancing Spot, as they will be busy with other tasks such as Bartending and Charming.
Tip: If you've built a stage for your dancers, it's a good idea to isolate it in such a way that clients don't climb on it instead of looking for a place.
If the club is built in a way that makes it difficult to find a suitable spot to watch the dancers, this can lead to customers being placed in undesirable locations.
Strip club management
All management functions are controlled from a special club management category on your phone. Including designing employee clothing, working after hours, and viewing financial reports. You can even hire yourself as a dancer in your own club.
Your club is set by default to open at 19:00 (19:00) and close at 4:00 (04:00), as these are the busiest hours for strip clubs. You can set the opening hours by using your phone and clicking "Manage Opening Hours" in the "Striptease Club" category. You can open your club at any time by choosing the same opening and closing hours.
Employment of dancers has no restrictions, except that they can no longer have a job. You are allowed to hire up to 6 dancers (unless they are distributed via cheats) and assign them to any tasks you want during business hours.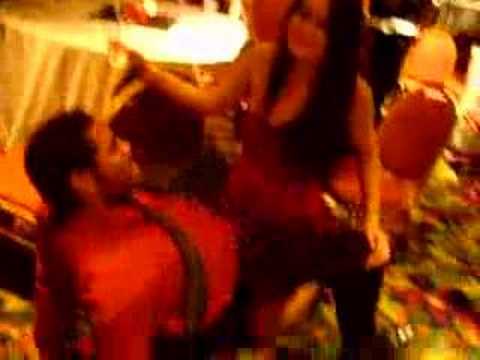 If you want to work in your own club, then the "Employ Yourself as a Dancer" option will do so if you have an available job and your Sim is not working somewhere else.
Hint: the menu with available recruitable sims can be expanded to display more options with the command "ww.set_stripclub_employee_pool_size < amount >". And you can increase the number of dancers you can hire to 12 using the command "ww.set_dancers_employee_limit < amount >".
When hiring a dancer, pay attention to their skills. Dancers with a good charisma skill will do better in charming clients. Dancers with a high mixology skill will be able to offer the best drinks that increase profits. And dancers with high fitness skill, one of the nudity skills and dancing will be better in "Stage Dance".
All hired dancers define your club type based on their gender and preferences, allowing you to create a regular club, a gay club, or a mixed club. This affects which customers will visit your place.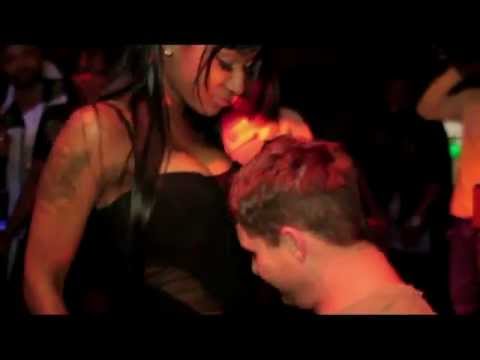 Carefully selecting your employees will prevent certain clients from appearing.
Dancers hired at your club will perform one of three main tasks: Stage Dancing, Bartending, or Charming Clients. Each task can be assigned manually, or you can let the dancers decide for themselves depending on the current situation in the club. Micromanaging or helping yourself will increase the performance of your club, but dancers are fully capable of doing everything themselves.
To assign a task, click on the Dancer employee and select the "Assign Task" option in the Strip Club category. When playing as a dancer, simply start a specific task to automatically jump to it.
Stage Dancing and Viewing
Dancers with the Stage Dancing task will search for a nearby or designated Dancing Pole or Dancing Spot. Each dance program is randomly generated and can be changed at any time by clicking on a dancer. Stage dancers are one of the main reasons clients visit the club, so make sure you always have at least one on stage.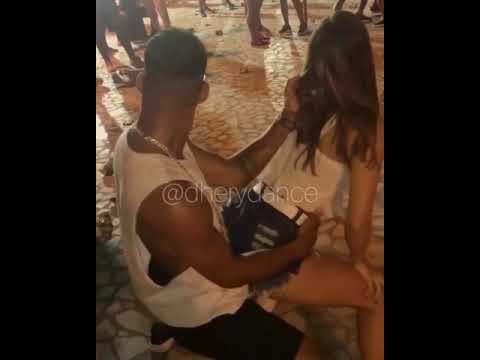 Every dancer on stage attracts the attention of customers who are willing to pay to see some impressive moves. Dance performance is the main factor that determines the amount of customer attention and the amount of advice a dancer receives. The main elements that contribute to a dance performance are dance skills, relationships with certain clients, and currently playing music. If a dancer is performing poorly, you will most likely notice uncontrollable yawns.
The better the skills and relationships with clients, the higher the performance, which directly affects how often and how often dancers receive advice. The more advice the dancer receives, the less clothes on the body.
Good performance is nothing when it doesn't last long enough Dancer, fitness, striptease and dance skills are a major factor in their duration. Each dance routine aims to last as long as possible, so once the dancer is done, they need a few minutes to rest.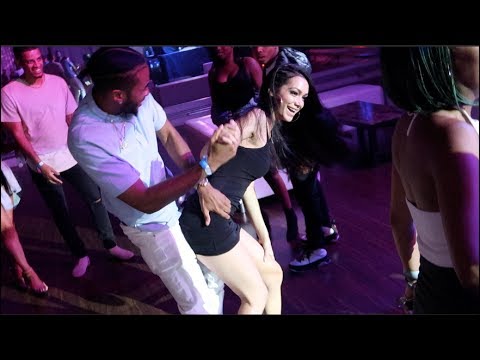 This obviously doesn't stop them from talking to customers and offering lap dances.
Tip: Dancing Spot Marker is used as an alternative to the dancing pole. It offers a brand new set of dances that do not include the pole dance. Dancers dancing on the Dancing Spot marker are free to move their bodies as they wish. In addition, Dancing Spot Marker comes with an invisible swatch that is hidden in live mode but still clickable. Try it!
Dancing pillars created by Azmodan22, Noir and MJ95 are supported by default.
Pole or seat dancing is available outside of strip clubs and allows you to develop the striptease skill.
Bartender and drinks
Bartending dancers will focus on making and serving drinks. The sale of drinks is the most lucrative source of income for the club, so it is imperative that someone look after the bar.
The process is quite simple, the customer enters the club, orders a drink, finishes it.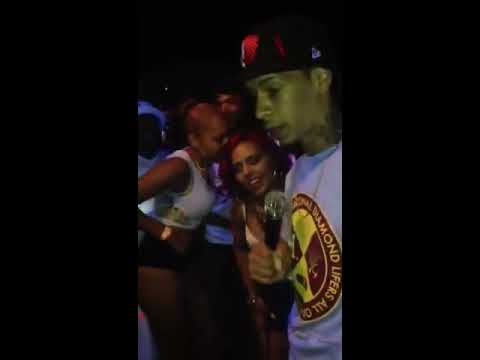 .. and leaves the empty glass behind. Wait a few hours and your entire club will be filled with empty glasses. To deal with this chaos, consider hiring a janitor. Leaving empty glasses around not only takes up space, it also makes everyone quite uncomfortable.
Although the bartending dancers are involved in the sale of drinks, the management of prices and supplies of the bar remains with the owner.
Every drink you make consumes the bar supplies needed to keep it running. Drinks cannot be sold when your club runs out of stock. It is advisable to order bar supplies in advance so that they can arrive the next day. Plus, fewer bar supplies means fewer drinks to make. Customers who cannot order what they want will be very unhappy with it.
You can order supplies by clicking on any panel to access the Order Supplies menu at the strip club. The items purchased are made up of the total number of items ordered, which will be delivered the next day around noon. The cost of deliveries depends on the base price of drinks ordered by customers.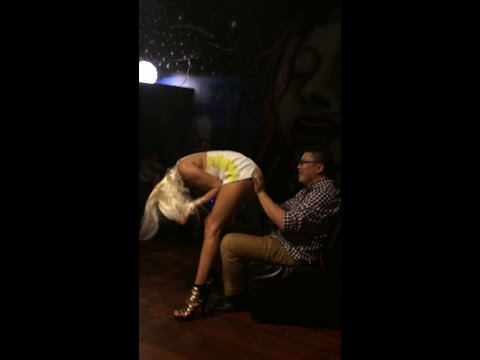 Selling expensive drinks requires buying expensive goods.
Selling drinks at a base price and buying consumables to replenish the bar is not the most profitable loop. As the owner, you must adjust the price markup of drinks so that every drink sold is profitable. While selling drinks at 100% markup sounds great, it will fail very quickly when customers are left with drinks they don't want.
High mark-ups and low bar costs make customers less likely to buy drinks. The scarcity of consumables means fewer drinks, and the increased price makes them less attractive to buy. When you can't sell a customer's favorite drinks, cut the markup to make other drinks an attractive proposition... at least until bar supplies arrive.
You can adjust the markup by clicking on any panel to access the Strip Club's Markup menu. Don't get frustrated with setting the markup as high as you want. If someone does not complain, what harm.
Strip clubs have a special feature that increases the number of drinks Sims can order from 4 to 39, including drinks made by Icemunmun .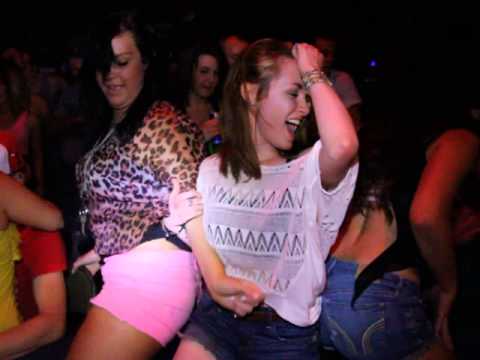 And if you use the real names of drinks from Basemental, it's completely compatible.
Charm and Dancing
Charm challenge dancers focus on finding clients who are interested in socializing or lap dancing. Lap dancing is the biggest source of income for dancers and the most popular role in the club. In most situations, an outgoing client will look for an available dancer and ask them to dance.
Lap dances are performed in manually assigned places. Appointment of lap dance seats is required for clients to request a private dance. Any seating chair, sofa, armchair or chair in a club can be designated as a lap dance seat.
Simply build a separate room, place a seat in it and click on it to designate a lap dance seat. Any client wishing to dance will use the designated areas to receive a lap dance. Please note that all seats designated as lap dance venues are used exclusively for lap dancing, so sitting or napping is not permitted.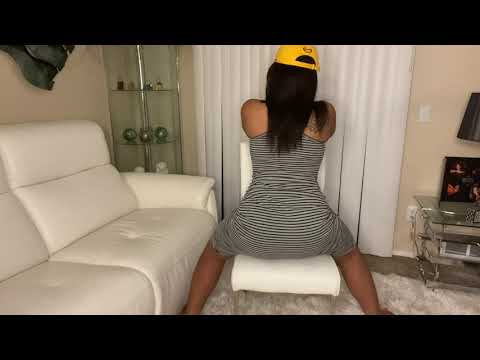 When clients do not want to ask for a lap dance, the dancer must take the initiative. After greeting the client, 6 new charming social interactions become available. Using a charming interaction works like a romance without actually creating a romantic connection between the dancer and the client. Instead, Charming increases the level of Charm, which affects how much the customer likes the dancer and the club itself. The higher the charm, the higher the tip.
Charming clients influence every aspect of the club. High charm with a dancer not only increases the tips they receive. When a customer orders a drink, they are more willing to pay a higher price. And when a dancer fails to charm a client, he may not want to return to the club.
During the lap dance, the same rules apply as for the stage dance. The better the skills and relationship with the client, the higher the performance, which directly affects how much the dancer earns, in addition to the usual pay.
Technical Details
All Strip Club settings are found in the Nude Settings -> Strip Club Settings menu.
Dress Up After Dance setup is quite simple, after each dance the dancers dress up in their career if they are partially naked.
The "Personal Lap Dance Cheat" setting unlocks the ability to request a lap dance at any time as a club owner.
The Static Clients Count option allows you to override the number of clients that show up in your club on a regular basis. By default, the club is considered the most active from 7pm to 3am, but changing this setting will force customers to show up every hour. To disable this cheat, change the number back to 0 (zero).
The Dancer Profit Percentage parameter allows you to change the revenue share for each individual tip the dancer receives. After a client throws money at a dancer or a dancer gets paid for a lap dance, a portion of that profit goes directly to the club. If you don't want dancers to share their profits with the club, change this setting to 0%.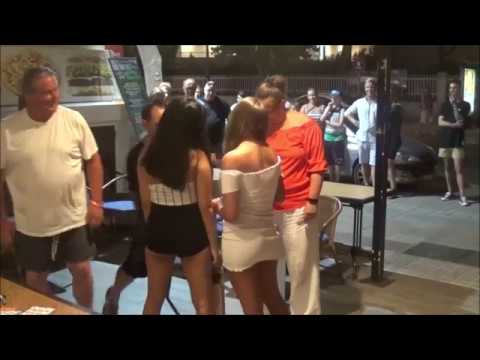 The Dancer Earning Multiplier allows you to change how much the dancer earns from tips and lap dance. Changing the value to "200" will double the profit, while changing the value to "50" will increase half the profit.
The Bar Multiplier setting allows you to change how much the bar earns from selling drinks. Changing the value to "200" will double the profit, while changing the value to "50" will increase half the profit.
The "Native Undressing Behavior" setting focuses on how dancers undress while dancing. By default, dancers follow special rules that prevent them from taking off their gloves, shoes, and socks while dancing. When this setting is enabled, dancers will follow the rules you set in Nude Settings -> Clothing Settings.
The option "Auto assign dancers' tasks" allows you to disable the ability of dancers to automatically change their tasks. When a dancer performs a task that is not needed in the current situation, they will change it automatically unless this setting is disabled.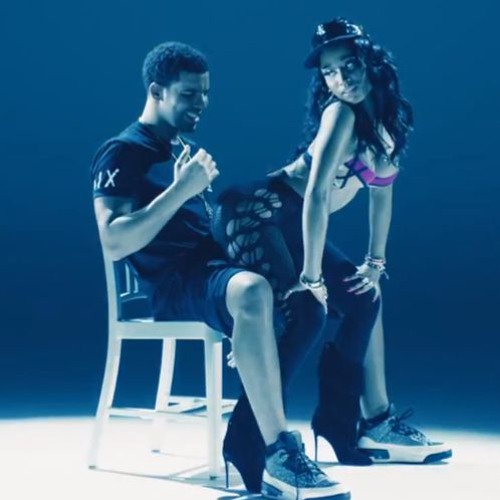 Focused interactions with dancing objects, if disabled, will unlock all interactions that will be available on dancing poles, dancing spot markers, and circle dance seats. By default, this setting limits interactivity with these objects to dance-related actions.
Client Visit Limits, if disabled, allows all Sims in the world to visit the club regardless of their current relationship status. By default, Sims in established relationships are less likely to visit the strip club.
FAQ
Why is the lot set to General?
To ensure maximum compatibility with the game, WickedWhim's custom business lots are specifically set to "Universal". Everything should work fine.
I don't want my dancers to tend the bar. Can I hire a bartender?
No, for maximum flexibility, dancers can also care for the bar, as some clubs around the world do just that. All you have to do to have a dedicated bartender is hire a dancer to do just that task.
Assign a bartender task to a dancer, he will remember it every time he works and change into something that looks like a bartender.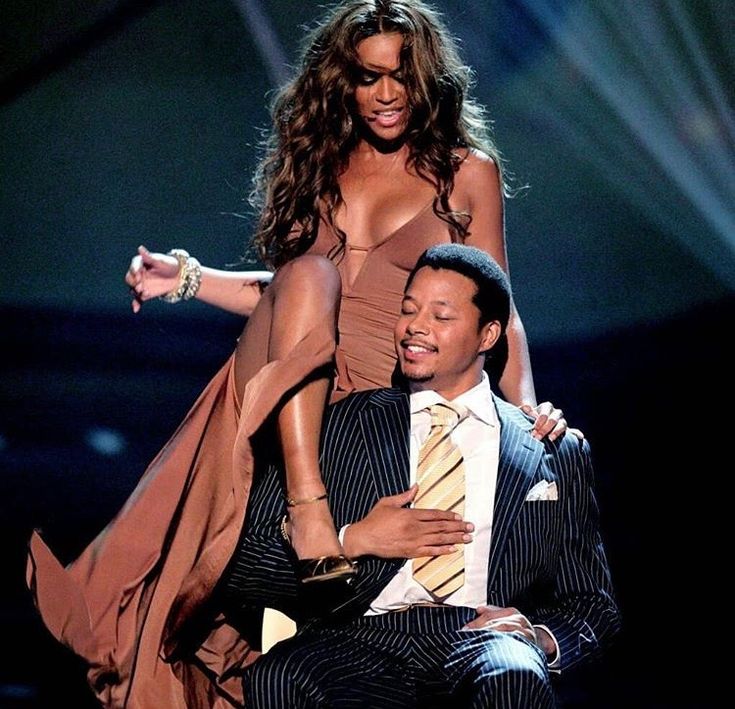 Performed.
Would you like to take the place of an employee dancer for the bartender? Just use the ww.set_dancers_employee_limit cheat command to increase the number of dancers you can hire.
Technical limitations
It was originally intended to use the Business Management window/tab to manage the strip club, but its extremely limited implementation prevented this. Then the alternative was to completely get rid of it and make all business operations manageable from the phone.
The strip club is managed using the phone, but the "Business Management" window/tab appears with a warning not to use it, as a complete blockage was causing errors in the game. The way you own a business in the game does not provide any other solutions.
Music & DJs [Future]
Music is one of the most important aspects of dance, every move seems less impressive if it doesn't match the rhythm of your favorite song. Every dancer should have their favorite genre of music, which is directly related to the music the DJ is playing.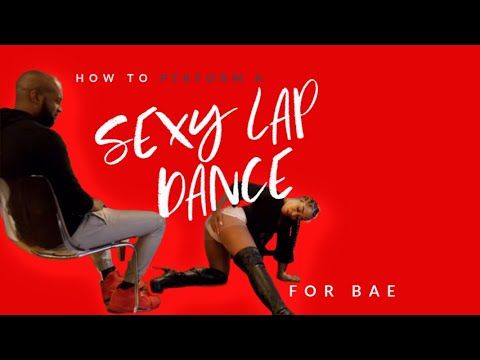 The dancers will come with their favorite genre of music, and when it is played by a DJ, the performance of the dance is greatly increased. Playing the wrong music, or no music at all, hinders the performance, which subsequently reduces the amount of advice the dancers receive.
Since DJs only come with a few types of music they can play, the plan is to increase that number and allow them to play all the music the game has to offer. This is necessary if you decide to replace the DJ with a stereo system and control it manually.
In addition, dancers should be able to make friends with the DJ and share their tips to improve their dance performance. Friendly DJs will play the right music for the dancers on stage and will work really hard to make sure they look good while dancing.
Impact, Events and Security [Future]
The current implementation of the strip club function is a baseline experience that aims to provide a club management environment.
Starting a strip club is minor, except for the possible loss of money. Dancer employees still require the emotional response and job satisfaction features that can impact your business performance if you neglect your staff.
Running a business can be pretty boring, so adding random events and events should add more variety. Anxious and needy customers, emotional and confused dancers, random accidents, potential quarrels and fights, and other events that require the player's involvement. Each day of running a club will be unique in some way.
When a problem arrives, the best thing to do is to let security deal with it. The bouncer who manages the entrance and charges extra for entry, as well as the security guard who kicks the butt of troubled customers. Anyone who breaks the rules of the club will be met by security and the pavement in front of the club.
Lack of impact makes everyone in the club feel empty. To fill this void, a lasting result is required from visiting the club for the first time, from excessive drinking, from lap dancing or from interacting with charming dancers.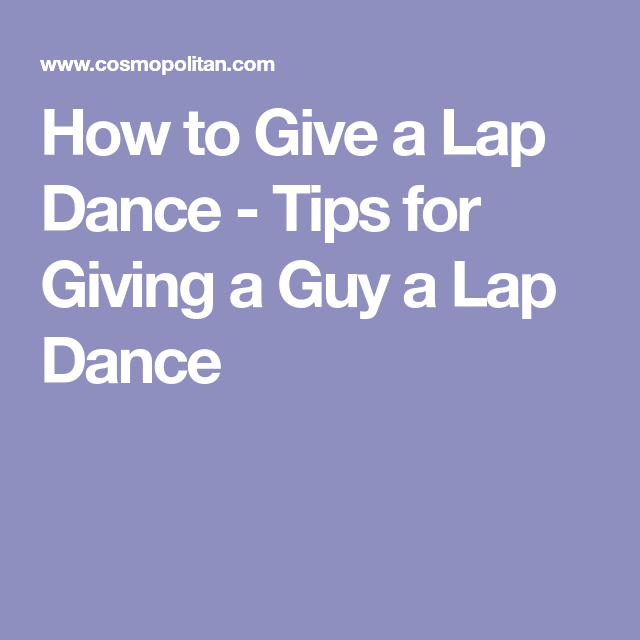 Relationship modifiers, individual moods, and reputation changes will come into play after you spend time in the club.
Significant Career [Future]
The main focus of creating a Strip Club is to manage it. The purpose of this function is to create a club, hire dancers and respond to what is happening. Where it is possible to hire a playable sim as a dancer, dancer gameplay is not the most fun experience.
Creating a meaningful gaming career is a challenge in its own right, which is about presenting interesting missions, variety of options, and reasonably fun gameplay. The fact is that the job of a dancer is not very interesting, so turning it into a main function requires much more attention and planning.
When playing as a dancer, you will perform typical tasks that the owner orders you to perform. You are free to do whatever you want as any dancer, but club work is up to you. Perhaps the introduction of more tasks for dancers, but not the exact purpose of the strip club.
Customization [Future]
Managing a club that never gets better can get tedious, so introducing specialized perks that make things easier and better will change that. The higher the tip, the easier it is to satisfy customers, the lower the cost of bar supplies, the less cleaning or accidents. There are many things that can make running your club easier.
The identity of your club should depend not only on the outside, but also on the rules that prevail inside. Defining the rules of your business will allow you to change its atmosphere and character. Maybe you want to require an entry fee, maybe you expect every customer to pay for at least one drink, maybe you have a very strict "do not touch" policy, or you don't want the dancers to talk to anyone and just offer dancing. Being able to manage your business is very important.
Private dance in a strip club cheating? Is it worth it to forgive?
#1
#2
#3
,0002