How to dance salsa beginner
Learn Basic Salsa Steps
The word 'salsa' literally means 'sauce', usually hot and spicy, and that's definitely how you would describe salsa dance – zesty, energetic, passionate and sexy.
Basic steps
Instructions & Diagrams
Video
Recommended Video Lessons »
Quick intro
Salsa is a sensual Latin dance, similar to mambo. Both have a pattern of six steps over eight counts of music and they both share many of the same moves.
The great thing about salsa is that just about anyone can learn it. That's why it gained vast popularity in the last few decades and is now danced in nightclubs all over the world. There is a well known saying that is often repeated by dance teachers - if you can walk, you can salsa.
Salsa is the result of combining many Latin and Afro-Caribbean dances, a fusion of Cuban, Puerto Rican and African rhythms.
The basic rhythm is quick, quick, slow; quick, quick, slow, using the 1,2,3 and 5,6,7 beats (beats 4 and 8 are skipped). The music is typically around 180 beats per minute, although it can be slower or faster than that.
Basic steps
Salsa is one of the most popular Latin American dances, the main reason being - it's easy to learn. At first glance it might seem difficult, but the truth is quite the opposite - basic salsa steps can be learned with less than 10 minutes of practice.
Only three steps are made for every four beats with one step to each beat and one beat being skipped. The skipped beat is called a tag, a tap, a kick, a flick, or the like. The steps can be from side to side or forward-backward and in circles. When dancing you must keep a straight upper body posture and move your hips as much as possible.
Salsa is danced with partners facing each other. It can be danced in closed or open position. Note that salsa steps are very small.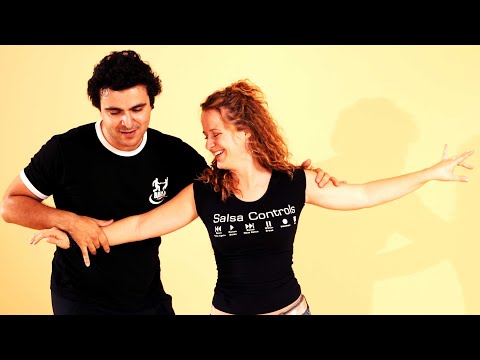 The faster the music, which is usually quite fast, the smaller the steps.
Instructions & Diagrams:
Because Salsa allows for a lot of creative improvisation, many different styles have developed over time. But regardless of different styles the basic steps are essentially the same. As a beginner, you should always start at the beginning.
Basic Steps For Men:
You need to start with both feet together. Remember, practice makes perfect.
Step forward with your left foot (first beat)
Right foot in place, weight shifts to it (second beat)
Step backward with your left foot (third beat + pause on fourth beat)
Step backward with your right foot (first beat)
Left foot in place, weight shifts to it (second beat)
Step forward with your right foot (third beat + pause on fourth beat)
Basic Steps For Ladies:
Step backward with your right foot (first beat)
Left foot in place, weight shifts to it (second beat)
Step forward with your right foot (third beat + pause on fourth beat)
Step forward with your left foot (first beat)
Right foot in place, weight shifts to it (second beat)
Step backward with your left foot (third beat + pause on fourth beat)
Video
OK, let's see how this is done.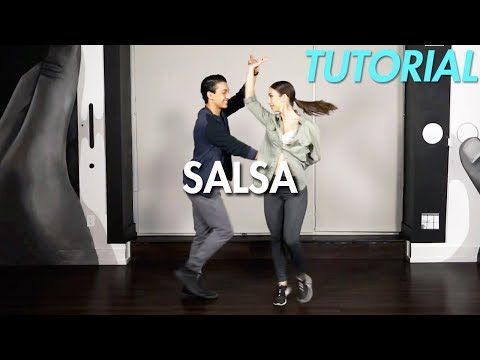 In the following video Leon and Kim will show you the fundamental forward & back basic step from all angles. You will also learn the side basic step. Be sure to master this before moving on.
more videos »
Take your time to master these steps and when you're ready for more, check out the recommended video lessons »
10 Ways to Practice Salsa Without a Partner and Get Damn Good Doing It!
There is no reason you can't practice salsa without a partner. In fact, it's one of the best ways to get better at salsa dancing. Yes, salsa is a partner dance, but you absolutely must be able to hold your own if you want to have fun, free your mind and be in the moment.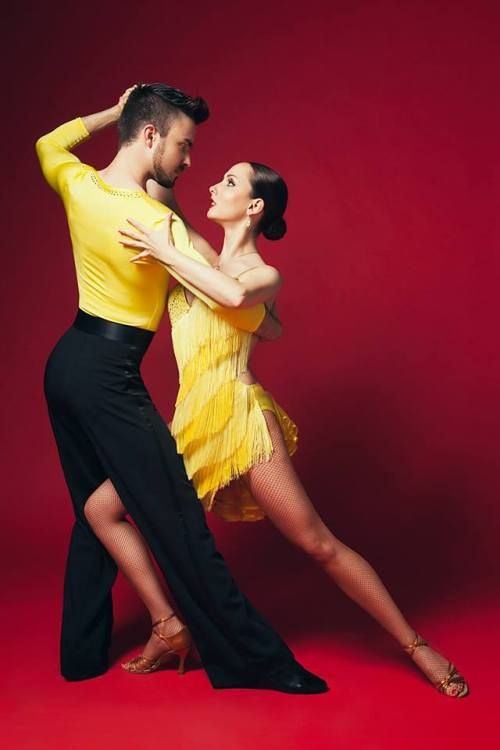 To prove anyone can benefit from some good old fashioned solo practice, I present you with…
10 Things You Should Practice Without a Salsa Partner
Developing Your Timing & Awareness of Music
Your Basic Steps
Shines
Body Movement
Turn Technique
Layering Your Skills Together
Film Yourself Regularly
Practice Partner Shadowing
Memorize Your Steps
Watch Great Dancers Do Their Thing
GET THE SALSA COURSE FREE FOR A WEEK
#1 Developing Timing & Awareness of Music
At a basic level, this is your ability to dance on beat so you can communicate with your partner and execute movements on time. As you improve your ability to recognize rhythms, instruments, and song structure you'll find yourself able to start reflecting that expression in your dancing and be more playful. In essence, timing is a foundational element of being able dance with a partner and musicality is what brings that dance to life.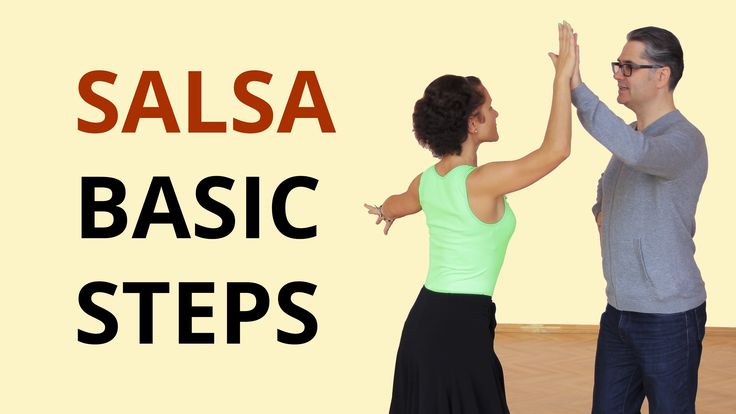 If you struggle with finding the beat and dancing on time, I've created a really helpful resource just for you. Check out this mini YouTube video course on "Finding the Beat". it's a four-part series and it will radically help you improve your ability to find and dance on beat within 30 days, so go check it out.
#2 Mastering Your Basic Steps
This is like learning to walk. These are the foundational steps to everything in salsa. You can never practice your basics enough. So get crackin' and make sure you evaluate yourself along the way. make sure you can…
Do your salsa basics on time
Do you basics in all directions (front/back, side to side, diagnolly, crossing over to the front and the back)
Switch between each basic step without hesitation
Stylize your basics with taps and touches
#3 Shines
Shines are the footwork that you use beyond just your basic steps. And practicing footwork will help you refine your timing, stepping, and pivoting techniques.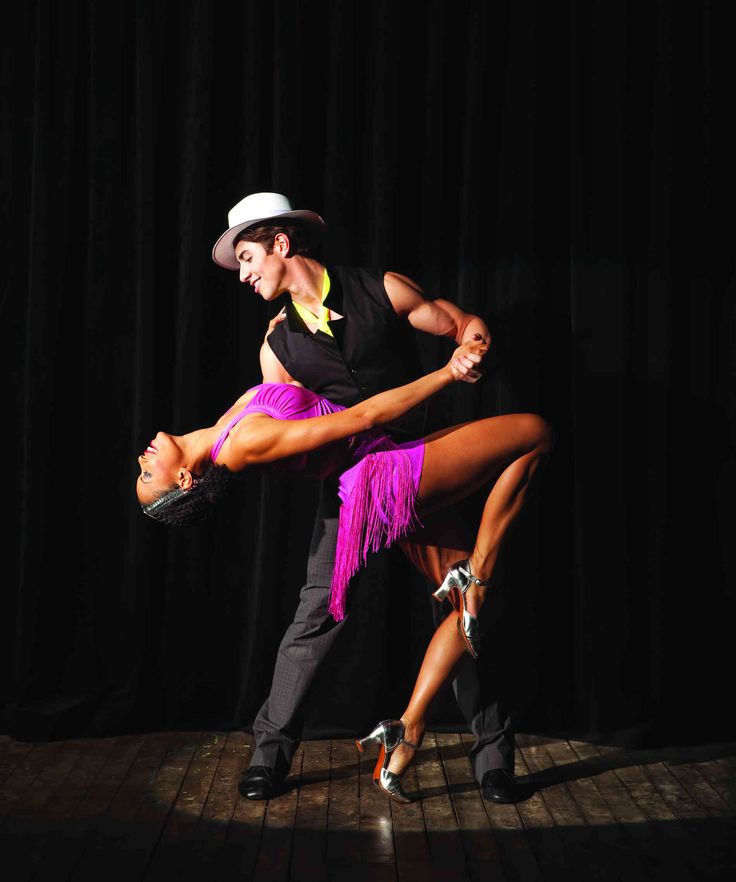 Since there are only so many ways you can move your feet, the same steps you learn solo will often appear in your partner work. That means the more shines you know and get comfortable with, the more you'll start feeling better both dancing solo and with a partner. Through working on shines, you'll also learn how to step to different rhythms beyond the basic timing. This helps expand your awareness and understanding of the dance and your skills overall
#4 Body Movement
This is really where the magic happens. Let's take a look at some basics. (Refering to 2:58 in the above video) So here's a basic with no body movement. Now here's a basic with some body movement and now here's a basic with serious body movement. There's not much else to say. Body movement is that wow factor, that secret sauce, that flavor that makes dance so amazing to watch. When I started to improve my body movement, I really started having so much more fun. I felt way more connected to the music because I was able to express myself to it.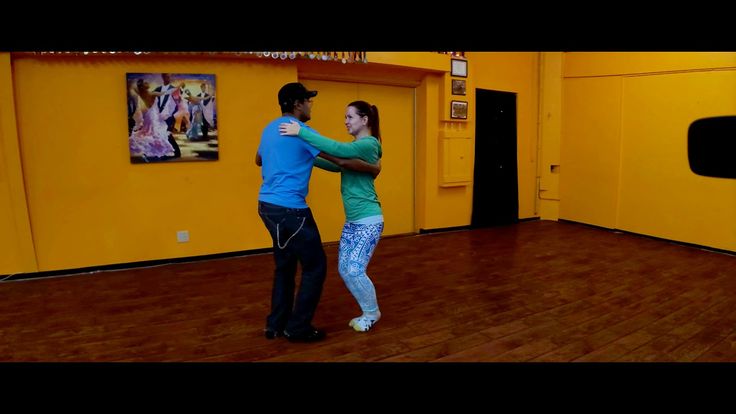 Now, body movement is still one of my greatest weaknesses but it's definitely my focus right now because I realized it doesn't only make you look better, it feels so much better. It's what brings everything to life. It makes you look good, it makes you feel good, and not just to you but to your partner as well. That's because body movement is actually technique. And when you move correctly, you're leading and following will feel much more smooth, connected, and impressive.
#5 Turn Technique
Turn technique is what holds most beginner follows back from being able to execute smooth and controlled turns. And it's what holds most leads back from being able to lead the turns smoothly because they're leading them on the incorrect timing. Dial your turns in because it's the fastest way to improve both as a experienced beginner lead and follow. It's going to make your dances so much more enjoyable too
#6 Layering Your Skills Together
So you're going to want to practice all the individual concepts I've already mentioned on their own before getting into layering.
But once you have your timing, your basics, some simple shines, some body movement, and some turn technique, you want to start layering them on top of each other to bring the package together and make your dancing more complete.
To start layering these techniques and skills together, begin with your basics. Once you have your basics down, start trying to add your body movements in. Once you can do that, take some simple shines and then try and add body movement into those shines. Now, the important thing to remember here is that you shouldn't do complex footwork at this point because it's going to complicate things too much. As you're trying to add this layer of body movement on top it's going to be much harder to even do the simplest of shines.
Next up, once you're comfortable adding body movement to some simple shines, add a turn or two in there and then see if you can add body movement on top of that. Once your execution improves, you can focus on doing each of these things and connect deeper to music.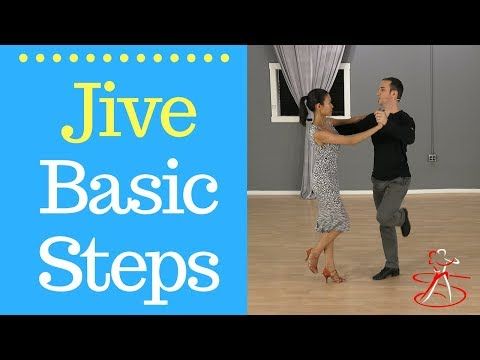 Try playing a song. As it plays, think about and feel how the energy of the song changes from the intro through the verse and into the next section. How does it make you feel, and how are you going to express those changes in the song with your movement? Now remember: Layering these skills on top of each other is a very step by step progressive process. Some days you might feel like you're a few steps ahead and otherdays you might feel like you're taking a few steps back. But if you focus on all these individual elements and then layer them on top of each other one by one being very compassionate with yourself and starting very simple, you're going to see results over time
GET THE SALSA COURSE FREE FOR A WEEK
What's Next?
Alright, so you've mastered a few of the basics and started layering some of these skills on top of each other. What's the next progression in your journey, you ask?
More Ways to Progress Your Solo Salsa Practice
#7 Film Yourself Regularly
When practicing alone, the camera is your best friend and you are your biggest critic.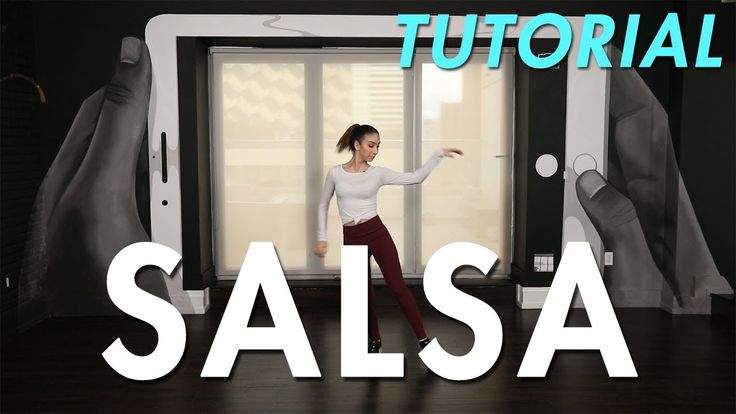 Before getting started, try and have at least one video clip of yourself dancing with a partner so you can analyze what you need to work on.
How to approach critiquing your dancing:
Watch the video all the way through without thinking. Don't be afraid to laugh at yourself.
Watch the video a second time and identify the parts of the dance that don't quite look right. Maybe you fumbled your steps, your partner didn't respond well to your lead, or you had an otherwise awkward moment. Figure out what caused that awkwardness and write it down.
Keep a list of your "mess ups" and find out what your biggest weakness is. Some examples could be stumbling in your footwork, unclear lead/follow technique, poor timing etc.
Choose one of the skills from your list of 'mess ups' and focus on it during your upcoming practice sessions. Every now and then, re-film yourself and see how you're improving on your skill of choice.
Repeat the process of weakness identification, analysis and practice until you are happy with the progress you've made.
Celebrate when you see improvement!
#8 Practice Partner Shadowing
Shadowing is basically running through a move or pattern from start to finish while pretending to dance with a partner. It might feel a little lonely, but it's a great way to drill your technique without the distraction of a partner. Quite often, when you're learning something new, you'll pay too much attention to what your partner is doing and forget what you should be concentrating on. When shadowing, you can make sure your posture, movement, lead/follow technique, and footwork are all dialed in before moving on to a partner.
Shadowing is more of an intermediate technique and will get easier and easier the more Salsa experience you have. If you're a beginner, feel free to give it a try, but don't get discouraged if you can't quite visualize the hand holds and (your ghost partner's) body positioning while starting out.
#9 Memorize Your Steps
Dancing is a language.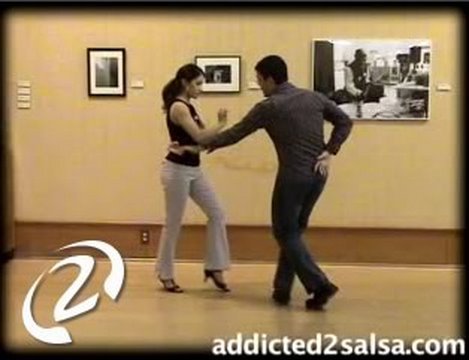 You have to learn your vocabulary before writing a sentence and perfect your sentence writing before crafting a letter.
In the same way, you have to master Salsa steps before combining them into a pattern and master patterns before social dancing. Everything in dance is modular. Without the vocabulary, you have no building blocks to build your masterpiece.
So what can you do to make this masterpiece more masterful? Memorize your moves! Increase your potential by having as many building blocks as you can. If you forget your moves, your social dance will crumble.
If you're really keen to try this, create a list of all the steps you know (perhaps categorizing them by skill level or technique will help you remember them). Every once in a while, re-visit the list and see how many of the moves you can perform from memory. If you find yourself forgetting some, then that's a good time to start jogging your memory.
The moves you have locked in your memory are your home base – your safe place.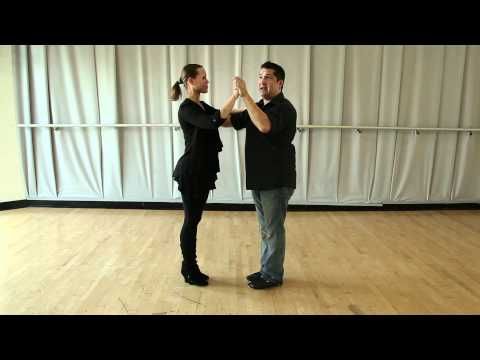 From there, you can slowly add steps to your arsenal and expand your vocabulary.
#10 Watch Great Dancers Do Their Thing
Watching others dance is a great strategy to tie into your camera critique. You already know what skill you want to improve on, so now you need to find someone who's great at it and study them.
Go out for a night of social dancing and take a break in between dances. Glue your eyes to the dance floor and identify someone who looks like they really know what they're doing. How does their movement compare to yours? Try to ignore their personal style and focus on the technical movement. Pay close attention to how they connect with their partner, move their body, flow between steps and respond to the music. While watching, focus on the movement that's related to the skill you are trying to improve. Watching everything they do is fine, but 'everything' can be overwhelming to think about. Having a focus will help you find the key takeaways to fast track your improvement.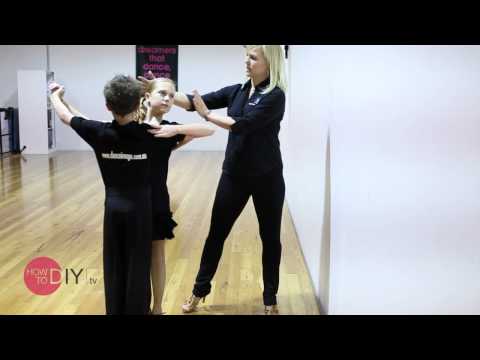 After your secret spy session, remember one or two takeaways that you can try next time you practice. Rinse and repeat this process for each skill you want to improve. Remember to use your camera to keep tabs on your progress.
GET THE SALSA COURSE FREE FOR A WEEK
1.1. These Rules are an official document of IP Sobiray Pavel Evgenievich (hereinafter referred to as the Site Administration), and determine the procedure for processing and protecting information about individuals using the services of the bachata-salsa.ru/ website (hereinafter referred to as the Site) and its services (hereinafter referred to as users).
1.2. The purpose of these Rules is to ensure proper protection of information about users, including their personal data, from unauthorized access and disclosure.
1.3. Relations related to the collection, storage, distribution and protection of information about users of the Site are governed by these Rules, other official documents of the Site Administration and the current legislation of the Russian Federation.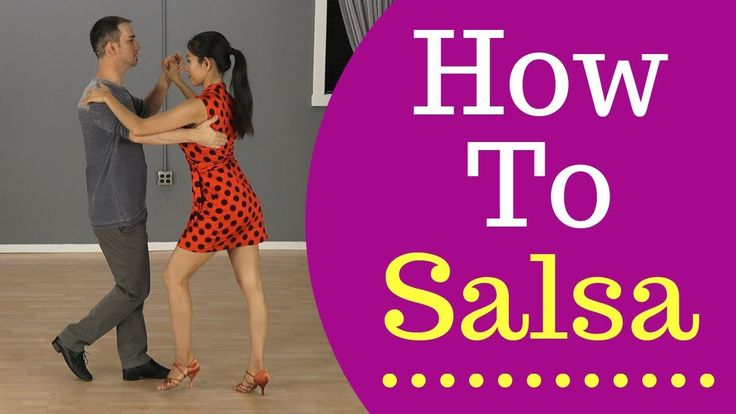 1.4. The current version of the Rules, which is a public document, is available to any Internet user by clicking on the link bachata-salsa.ru/. The Site Administration has the right to make changes to these Rules. When changes are made to the Rules, the Site Administration notifies users of this by posting a new version of the Rules on the Site at a permanent address no later than 10 days before the relevant changes come into force.
1.7. By using the Site, the User agrees to the terms of these Rules.
1.8. If the User disagrees with the terms of these Rules, the use of the Site and its services must be immediately terminated.
2. Terms of use of the Site
2.1. When providing services for the use of the Site and its services (hereinafter referred to as the Site Services), the Site Administration, acting reasonably and in good faith, believes that the User:
has all the necessary rights to allow him to register and use this Site; indicates reliable information about himself in the amount necessary to use the Services of the Site; familiarized with these Rules, agrees with them and assumes the rights and obligations specified in them.
2.2. The Site Administration does not verify the accuracy of the received (collected) information about users, except in cases where such verification is necessary in order to fulfill the obligations of the Site Administration to the user.
3. Purposes of information processing
The Site Administration processes information about Users, including their personal data, in order to fulfill the obligations of the Site Administration to Users regarding the use of the Site and its services.
4. Composition of information about users
4.1. Users' personal data Users' personal data includes:
4.1.1. provided by the Users and the minimum required for registration on the Site: first name, last name, mobile phone number and/or email address;
5. Processing information about users
5.1. The processing of personal data is carried out on the basis of the principles:
a) the legality of the purposes and methods of processing personal data;
b) good faith;
c) compliance of the purposes of processing personal data with the purposes predetermined and declared during the collection of personal data, as well as the powers of the Site Administration;
d) compliance of the volume and nature of the personal data being processed, methods of processing personal data with the purposes of processing personal data;
5.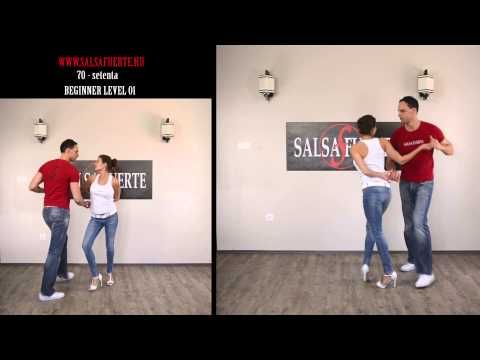 1.1. Collection of personal data
Collection of the User's personal data is carried out on the Site when paying for the service.
Personal data provided for in clause 4.1.1. of these Rules are provided by the User and are the minimum required for identification.
5.1.2. Storage and use of personal data
Personal data of users is stored exclusively on electronic media and processed using automated systems, except in cases where manual processing of personal data is necessary in connection with the fulfillment of legal requirements.
5.1.3. Transfer of personal data
Users' personal data are not transferred to any third parties, except as expressly provided for in these Rules.
If the user is specified or if the user consents, it is possible to transfer the user's personal data to third parties-contractors of the Site Administration, subject to the assumption by such counterparties of obligations to ensure the confidentiality of the information received, in particular, when using applications.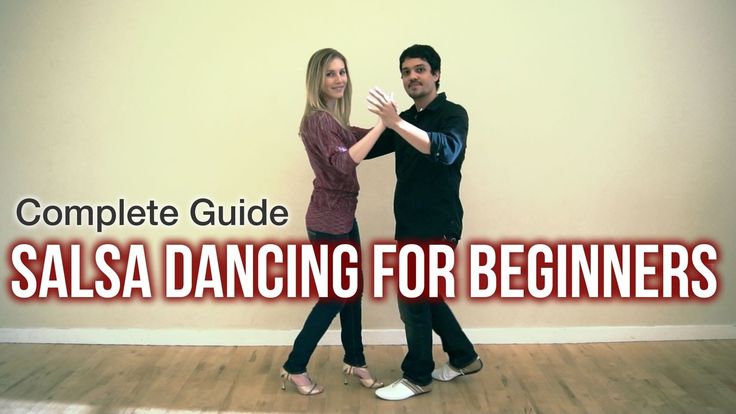 6. Measures to protect information about Users
6.1. The Site Administration takes technical, organizational and legal measures to ensure the protection of the User's personal data from unauthorized or accidental access to them, destruction, modification, blocking, copying, distribution, as well as from other illegal actions.
7. Limitation of the Rules
These Rules do not apply to the actions and Internet resources of third parties.
how to dance salsa dance, movements (video in Russian)
Recently, the fashion for a healthy and sporty lifestyle is gaining momentum, including the fashion for dancing. The leader among the latter are the rhythms that came from Latin America: merengue, salsa, bachata. These so-called social dances come from the streets and are available to anyone who wants to, it only takes a little effort to learn a few basic movements. In addition to training various muscle groups, developing flexibility, grace and endurance, dancers get the joy of communication and an incomparable feeling of soul flight.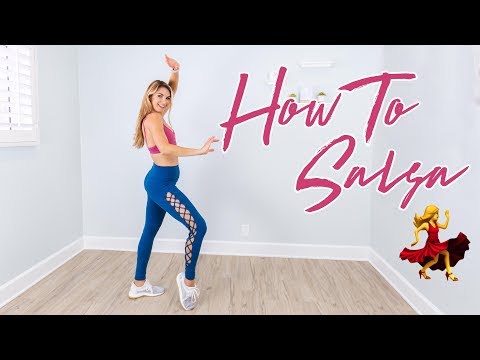 Salsa has no age. Anyone can learn to dance it. Salsa lessons can be taken both in numerous dance schools, and you can learn how to dance salsa at home on your own, as many salsa video lessons for beginners have now been released. Video of salsa dancing for beginners, see below.
Salsa has its roots in Cuba from cha-cha-cha, rumba, timba and sleep. In its modern form, this style developed around the 1970s. Its immediate predecessor was the mambo, familiar to many from the movie Dirty Dancing. However, it is not necessary to perform all acrobatic figures and take off into the hands of a partner in high support. The basic movements of salsa are quite simple and easy to remember, we dance salsa from the video.
Types and styles
Salsa is divided into the following types and styles:
Circuit (includes Cuban casino, Venezuelan rapid and Colombian with acrobatic elements and complex footwork). Cuban casino is the simplest and most convenient in execution. Partners form a circle, within which they make movements and turns. In addition, in a discotheque, where there is not much free space, this version of performance is more convenient.
The Venezuelan variation is impulsive, starts on any beat and has a dynamic tempo. The most spectacular is Salsa Cali (caleña), named after the Colombian city of Cali, which hosts annual festivals and is considered the world capital of this dance. The Colombian style is characterized by complex acrobatic stunts, fast foot movements, and a massive staging, with many dancers moving as a single mechanism.
Linear - Los Angeles (LA) and New York (NY) styles. In line styles, partners do not form a circle. They stand in an open position and the girl moves along the line from one partner's hand to the other, while the man turns the body 180 degrees, the so-called cross-body-lead. The pace in linear salsa is very fast, energetic, with abrupt stops, which makes the dance resemble ballroom latina. The difference between LA and NY styles is that in LA they start moving to a strong first beat, as in a casino, and in NY they start moving to a weak second beat.
However, one should not be shy in front of such diversity, because salsa is a social dance that came from the streets and is based on a dialogue between a man and a woman. The partner leads his lady, showing in the best possible way, and the lady obeys the partner's movements. The most skillful and professional dancers use the minimum set of basic elements, because the main thing in the dance is the soul. Watch the salsa video below.
Where to go to study?
There are many dance studios in Moscow where teachers from Argentina, Cuba, Colombia and Venezuela will teach how to dance salsa and move in other Latin rhythms. Many teachers give lessons in Russian, but even if the bill goes to uno-dos-tres, learning a few words in Spanish is an added bonus to the joy of communication.
The movements in salsa depend on the style and type of salsa, but the basic basic mambo step is quite simple: step back and forth for one-two-three, pause standing still, and step the other foot back and back for one-two-three.