How to dance like a ballerina for beginners
10 Things to Know Before Starting Adult Beginner Ballet
Growing up, I was always drawn to the Ballet art form.

I would put on a leotard and tutu and dream of what it might feel like to perform the ultimate feats of elegance & grace. 

And I know I'm not alone. 

But when you're a grown adult who still wants to learn Ballet, it might feel like your time has passed.

Fear not –– you can start learning Ballet at any time in your life!

You just need to start by knowing these 10 things below. 👇
1. Ballet's Past & Present
When you think of Ballet, what comes to mind?

Classical music, buns, tutus, old traditions, and French words, right?
‍

Ballet is an old tradition –– it originated in 15th Century Italy before making its way to France where it was exclusively practiced by French courtiers and royals.

Given its history, it makes sense to want to learn Ballet to feel more sophisticated & refined!

But keep in mind that Ballet, like any art form, is evolving.
Through social media platforms, affordable performance venues, and an increasing number of adult-friendly Ballet programs available on platforms like STEEZY Studio, Ballet is becoming more inclusive every day.
Speaking of which...

2. It's Not Only for "Certain Girls"
Did you know that some football players take Ballet classes to improve their agility, posture, and movement? 

Or that Tupac Shakur danced as the Mouse King in Baltimore School for the Arts' performance of The Nutcracker?

Or that there are skilled Ballerinas of every shape and size?

While Ballet was once restricted to a specific set of rich, white performers, anyone can be a Ballet dancer.

You don't need to be feminine nor female, thin nor "soft" –– in fact, if you've ever met a Ballet dancer in person, you'll notice that they have larger muscles than the average WWE fighter!
Harper Watters - STEEZY Ballet Instructor
Whatever your race, gender, sexuality, or background, remember this:

If you're learning Ballet, you are a Ballet dancer.
Period.
3. How to Determine Your Ballet Goals
Ok –– so you're a Ballet dancer. 

But what type of Ballet dancer do you want to be? 

Before you look for a class, ask yourself:

Are you trying to find an outlet for creativity? Are you trying to find a fun new hobby? Are you trying to find a new way to exercise your body? 
If you want to expand your creativity, focus on the artistic aspect of Ballet by learning variations –– dramatic solo dances that allow the dancer to tell a story. 

For example, in the famous Kitri variation from Don Quixote, the main character is a feisty Spanish princess who's chosen to marry someone against her father's wishes.

You can connect with this character and play up the story by choosing a wedding-themed costume, using a Spanish fan as a prop, or experimenting with flirtatious facial expressions!
Try out all of these artistic choices in the Kitri class on the last day of STEEZY's "Intro to Ballet" program!

If you're dancing to improve your fitness, focus on repetition & engaging your muscles as you train.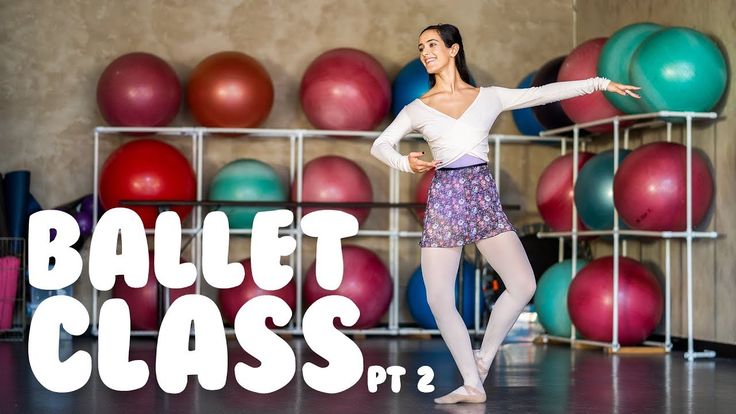 Once you have a few steps down, you can even practice them to your favorite upbeat songs in order to get your heart rate up.

Just want to have fun? Focus on finding a set of moves you really enjoy doing, and make those the core of your weekly training. 

If pliés aren't your favorite, but you love doing tendus… you can ten-do those all day!

Check out this article to learn more about goal-setting: How to Set and Achieve Your Dance Goals
4. How to Choose the Right Ballet Class For You
There are many different types of Ballet classes out there, so it's important to find a class that's tailored to your goals.

Private Lessons
Pros: 
You'll get undivided attention and feedback, which will help you master techniques and level up quickly.
Your instructor can tailor the classes to your specific needs –– great for dancers with limited mobility, space, or time.
Cons:
Private lessons tend to be expensive.
You may miss out on the social aspect of dancing. Learning with others can be rewarding and motivating!
You'll have to vet your instructor on your own. With services like Zoom, anyone can offer Ballet lessons online fairly easily, so you'll need to spend some time searching for a great instructor and ensuring that they're qualified.
In-Studio Classes
Pros: 
In-studio classes allow you to get real-time feedback from your instructor.
You can learn alongside other people and make new dance friends!
Cons:
Many classes marked "beginner" still expect students to have a little bit of basic knowledge and skill. They will not explain Ballet terms or break moves down completely.
In-studio classes can also be expensive! Remember, you're paying for not only the class, but for the entire studio to keep their lights on.  
These classes can be tough to find if you live in a smaller city or town. A lot of studios still prioritize kids-only classes, so you may have to travel outside of your city to find an appropriate studio that offers Ballet classes for adults.
Online Ballet Classes
Pros:
Recorded classes give you the opportunity to take your time and train on your own schedule. 
You never have to worry about falling behind, looking awkward, or being the only adult in class.
Online Ballet classes can be much more affordable –– for example, you can take unlimited programs & classes on STEEZY for $99 per year, whereas most live classes cost $15-$20 each.
You can get a nice balance of private learning & socializing by joining your learning platform's Online Community.
Cons:
Even though each class will feel like a 1:1 private lesson, you may have to look to social media, such as STEEZY's Facebook community, to get continual support from others who are sharing the learning experience.
Interested in training at home? Learn more about STEEZY Studio's "Intro to Ballet" program below:
‍
Related Article: Famous American Ballet Schools You Should Know

5. Ballet Requires Determination
Once you find the perfect class, it's important to adopt the proper mindset for your Ballet training.

Go into each class with a small, actionable goal, such as mastering a single move, or being able to stretch a little further than yesterday.

Remind yourself throughout each training session that learning these things takes time and repeated practice!

You may feel like you're a slower learner or not as limber as you used to be, and that's ok –– as long as you're practicing, you're making progress.
‍
6. You Don't Need a Pink Tutu
Professional Ballet dancers don't always train in tutus.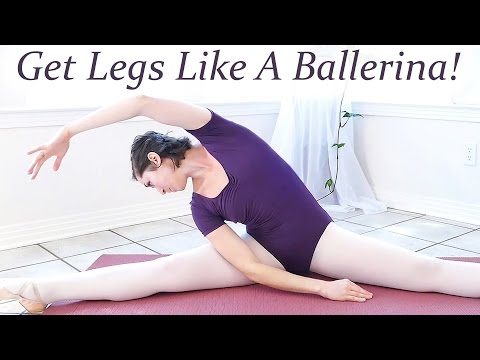 Neither should you!

Your clothes should hug your figure so you can see the lines you're creating with your body, and they should be comfortable enough to sweat in.
If you're just starting your dance wardrobe, opt for a leotard paired with shorts or leggings, as you can find these pieces in a wide range of sizes and colors.

For example, STEEZY's "Intro to Ballet" instructor, Brittany Cavaco, has a Ballet apparel collection with SoDanca that features inclusive sizing and comfy materials.

Tap here to see what we mean: http://stzy.co/sodanca

And if you don't feel confident in a leotard yet, just start with athletic wear that allows you to move freely and see your body well! 
‍
7. You DO Need the Right Shoes
Ballet shoes on the other hand, are a little more important for safely practicing ballet movements. 

Ballet requires a lot of smooth, gliding movements across the floor, but you'll also need just enough grip to keep you from slipping.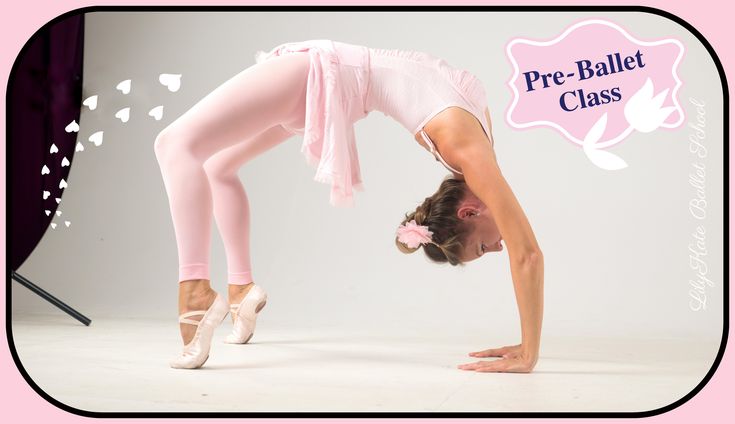 Opt for a pair of Ballet slippers rather than pointe shoes – they're soft & easy for beginners to wear.

You can get a pair for around $20-25 through online retailers like SoDanca as well!
‍
8. How to Prep Your Dance Space
If you choose to learn Ballet at home, you'll need a 6x6 square foot space for practice. 

For barre, you need even less space because you're working on 1 side of your body at a time. 

When you're doing turns or variations, you might need a little more room or adjust your range of motion.
You should also avoid carpeted areas as the resistance of the carpet can cause knee and ankle injuries.

If you don't have hard, smooth floors inside your home, set up space in your garage or purchase affordable dance floor mats on amazon.

Watch this video for more info:
Lastly, you don't need a barre – anything sturdy that's slightly above your hip height is perfect.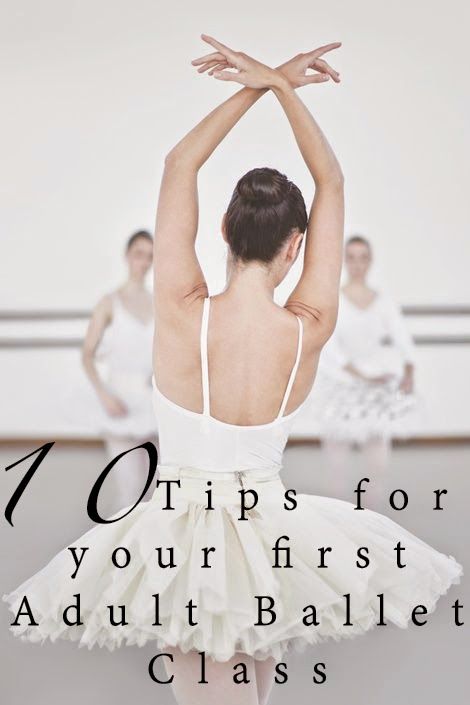 Many Ballet dancers use a chair, shelf, table, or windowsill. If your chair isn't as sturdy, lean it against a wall so you're properly supported.
‍
9. How to Dance Ballet Safely 
Remember, Ballet is physically demanding!

It's important to treat your body well, so you can follow along with your classes safely.

Make sure to eat balanced meals on class days, and hydrate before and after you train. 

If your class does not include stretches, warm ups, and cool downs, be sure to supplement your training session appropriately.

And, of course, learn at your own pace. 

Yes, you can expect to sweat, feel sore, and be challenged. 

But listen to your body carefully! 
‍

If you feel like a move is outside of your ability, don't feel pressured to learn it right away. 
10. You're Here to Have Fun
Try not to hyper-focus on perfection. This will make you forget why you started in the first place!

After each lesson, check in with yourself by asking:

What did I enjoy about my class? What made me feel excited? Proud?

You're likely dancing because you love to dance.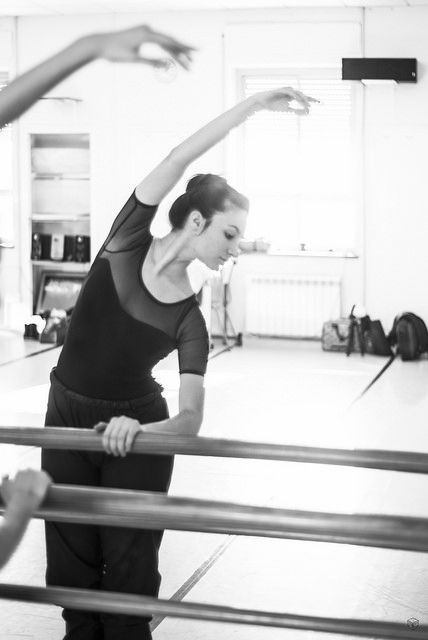 Make sure that you're preserving and growing this love, not turning it into another chore or source of stress and insecurity. Dance is for you.

--

‍We hope this helped you start your Ballet journey! 

And if you're still looking for the perfect beginner class, head on over to STEEZY Studio.

With a free 1-week trial, you can begin our "Intro to Ballet" program & start learning the basics, step-by-step, in the comfort of home.

See you in class!
What to Read Next:
How to Learn Hip Hop

What is House Dance?

What is Whacking?

What is Locking?‍

TLB
MEET THE TLB TEAM
Book TLB coaching
Select your favorite TLB master trainer and book online private coaching or in-person today
Book A Class
Become a TLB trainer
Enter your email below to stay updated on the launch date of TLB education & teacher certification program.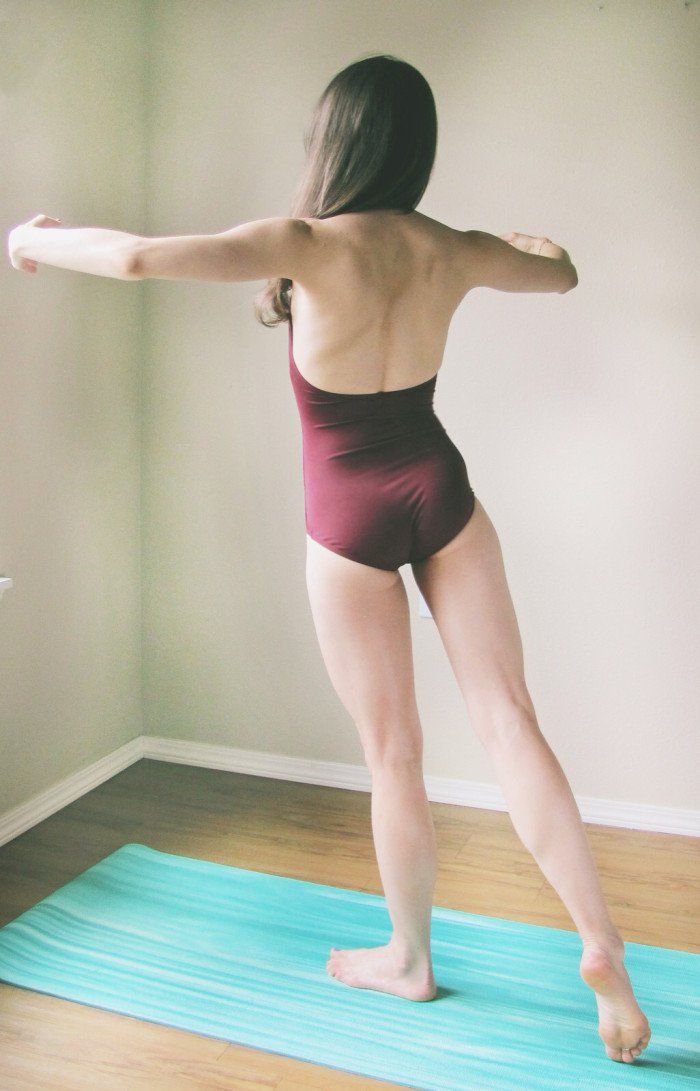 Train Like a Ballerina
anywhere, anytime.Your browser does not support the video tag.
TESTIMONIALS
I'm pain free for the first time
Before starting TLB training I was in pain every day & couldn't even touch my toes. Today I am pain free & train on the app every single day. A massive thank you to the entire team!
Alexandria
Member since November 2020
My go-to training platform
Train Like a Ballerina has been the most incredible source of cross training . I love how there is something for everyone, from very beginners to professionals like myself. It's been my go to platform for all of my strength and flexibility training - thank you team!
Madeline Houk.
Principal Ballerina - American Contemporary Ballet
I achieved what I thought was impossible
TLB shown me that my body is capable of achieving anything regardless of age as well as how to appreciate my body, believe in myself & kick goals.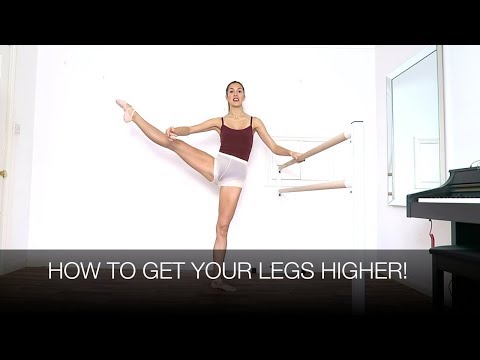 Ely S.
27, Personal Trainer
I found my happiness again
TLB has helped me find my inner happiness & joy in moving my body again - something I haven't been able to feel in years. I can't thank you enough.
L Kreps.
38, Dance teacher
Home workouts that work!
A platform designed for dancers but accessible to all - We couldn't be more grateful we found TLB.
Jennifer & Alexandria Gibson
Alberta Ballet, Canada
Life changing.
Train Like a Ballerina has truly changed my life. Even though I only dance recreationally the benefits from the training has been incredible.
Ros JH.
New Zealand, Recreational Dancer
I've learnt how important strength is
For the first time in my life I'm training consistently. I've seen so much improvement in my all over body strength & flexility. TLB has taught me how important strength is & how to achieve it - Thank you!
Storm S.
21, College Student, US
The perfect app
I can not tell you how much TLB has helped me! I love how there are workouts that target muscles groups, guided classes & programs to follow.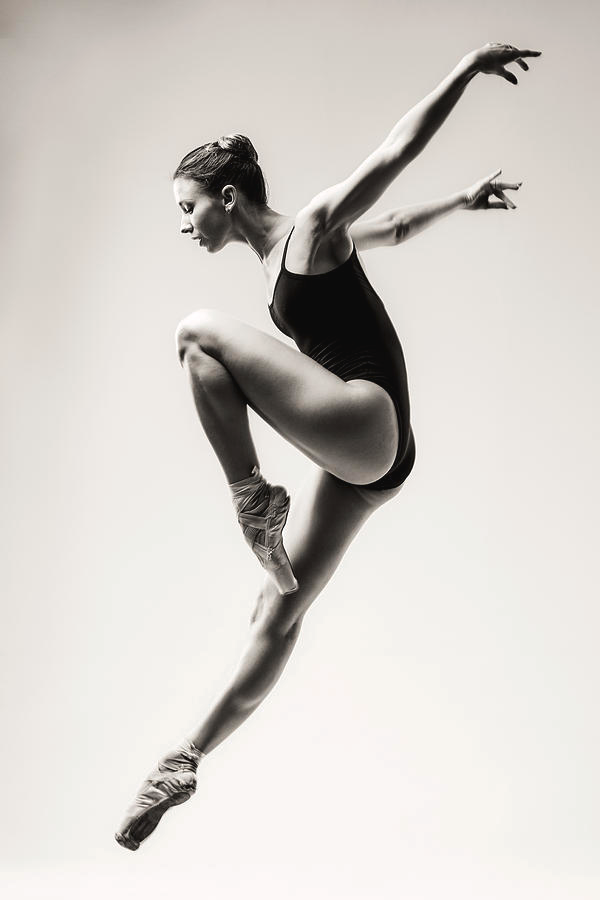 I have been looking for the perfect training platform my whole life & this is it!
Juliet W.
14, Pre-professional
Each program has been incredible
Since subscribing to TLB I feel I finally have control over my body. It has helped me gain all over body strength & increased my flexibility too! It's been the best complement to my training I could have asked for.
Monse C.
23, Spain
I've never felt better
Today I felt stronger than I have in years! Thank you for showing me how strong I can be.
Jax B.
Member since January 2021
Education for life
TLB provides the perfect tools to compliment my training as a professional dancer. I love committing to the longer programs or opting for a stretching video at the end of my day! I've really seen changes in my physical strength & mental strength too!
Lucy K
23, Berlin
Frequently Asked Questions
Train Like a Ballerina in online strength & flexibility training taught by leading ballerinas, teachers & trainers.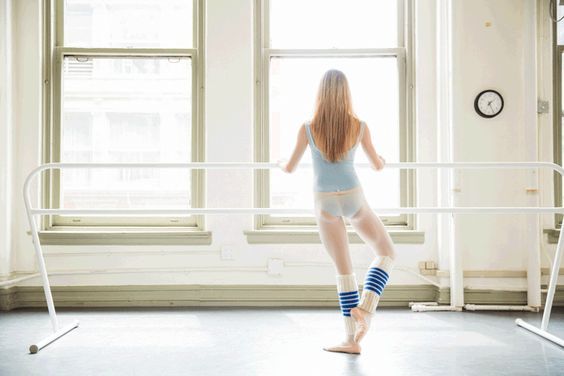 The TLB method is a science backed method of training designed to sculpt the body of a ballerina, increase mobility & flexibility & progressively build up strength.
TLB is for all levels of fitness.
All workouts, stretches and programs range from beginner to advanced so whether you're just started your fitness journey or are a professional ballerina, we've got you covered!
All subscriptions come with an all access free 7 day trial and a cancel at anytime policy.
Monthly, quarterly and yearly plans are available and are under plans in the menu.
Please note on web, all prices are in Australian dollars (AUD).
YES! Train Like a Ballerina is available in WEB, iOS & ANDROID.
Please note only WEB subscribers have access to web & apps. App subscribers only have access to apps.
All TLB training has been designed for you to train anywhere, anytime and with minimal or no equipment.
Barre classes are full ballerina barre's' so a stable chair or table top is all you need!
How to become a prima ballerina
October 30, 2020 at 10:00 am
Tips from a Japanese woman who conquered Yekaterinburg
Miki Nishiguchi started ballet at the age of three in Japan Photo: Vladimir Zhabrikov © URA.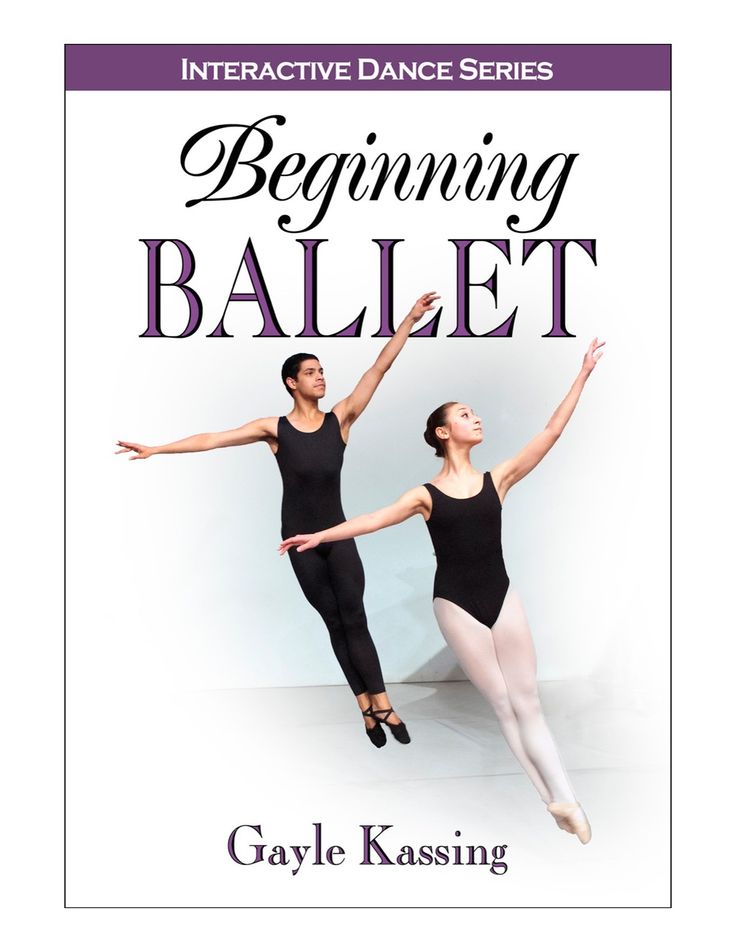 RU
Getting on pointe shoes, learning how to move beautifully and achieving serious career heights on the theater stage is the dream of many girls. How to get into the world of ballet, what and where little ballerinas are taught and what comes out of it, specially for URA.RU told participant of the Bolshoi Ballet, leading soloist of the Yekaterinburg Opera and Ballet Theater Miki Nishiguchi.
— At what age do you want to become a ballerina and when is it too late to start?
Japanese Miki Nishiguchi came to Yekaterinburg in 2013 — immediately after graduating from the Academy of Russian Ballet in St. Petersburg
Photo: Pavel Kirbyatiev © URA.RU Russian Ballet named after Vaganova (Petersburg). Of course, I did not immediately get up to the machine. First there were stretching, exercises to the music. She graduated in 2013 and was immediately accepted into the troupe of the Yekaterinburg Opera and Ballet Theatre.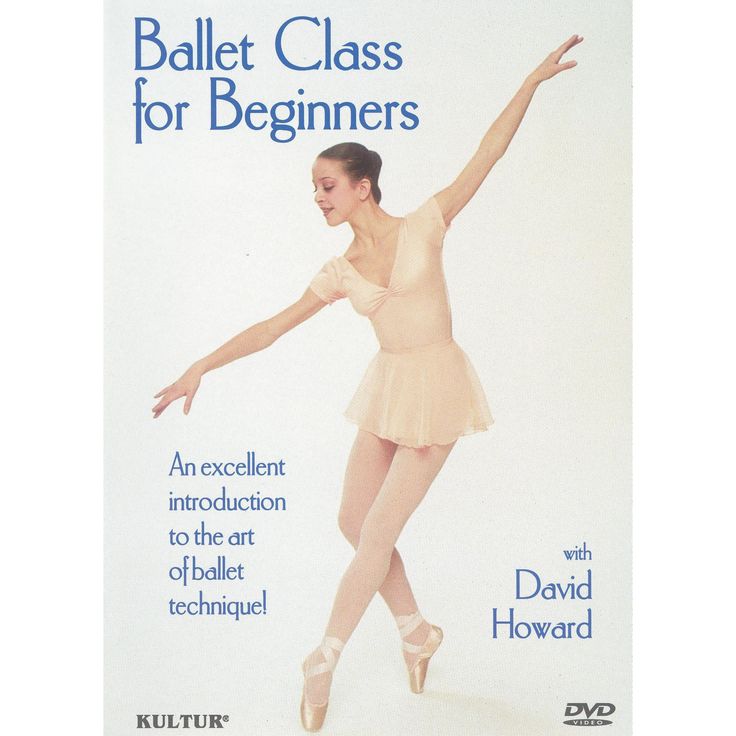 As part of the troupe, she toured the cities of Germany, Israel, Italy, Serbia, Estonia, as well as in Moscow and St. Petersburg.
If you want to learn ballet professionally, you need to start from 6-7 years old. At 10-11 years old, you can already enter choreographic academies and colleges. It is important not to waste time. For those who want to professionally study ballet at the age of 12-13, it will already be very difficult to catch up with their peers in technique.
— What qualities should a future ballerina have?
- Love for ballet is the most important thing. It is she who helps to endure and overcome all the difficulties and hardships associated with this profession. It is also very important to believe in yourself! Do not be afraid of professional criticism, be able to notice mistakes, work on them and correct them. This is the path to self-improvement.
— Where to train?
If you intend to connect your life with ballet, you should learn the basics from the age of 6, and at 10 you can already enter the State Choreographic Academy
Photo: Vladimir Zhabrikov © URA.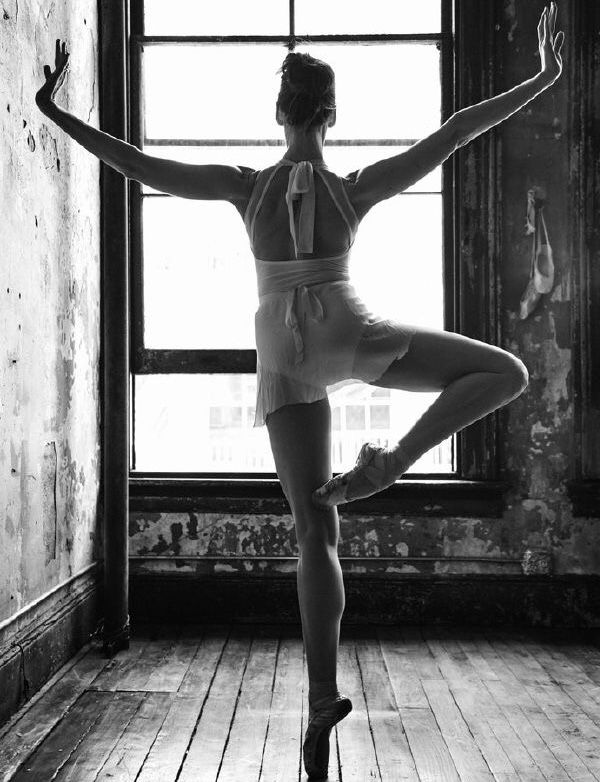 RU
— You can start in a private studio. But if you want ballet to become your profession, it is better to enter a state academy or college. In such schools, the curriculum includes more hours for ballet classes. Not only classical dance, but also special disciplines - folk dances, modern, acting. In a private studio, a child will be taught to dance, but in order to get a job in the theater in the future, you need a diploma of a ballet dancer.
- What do mentors look for? What kind of children are weeded out?
- Many girls say they dream of becoming a ballerina, but often this desire is imposed by their parents. Only the teacher will determine whether the child has the ability to do this. Even looking at a 4-year-old child, one can already appreciate his capabilities. The teacher evaluates turnout, step, rise, musicality.
— How much does ballet education cost?
- Studying in a public school is not as expensive as in a private one.
The state bears most of the costs. The pupils are provided with a boarding school, pointe shoes and swimwear for classes are also given free of charge. But, for example, in Japan, where I learned the basics of ballet, the situation is different. I had no choice, because there are simply no public schools where you can learn ballet. My studies cost my parents a lot.
Training will take up almost all your free time. You have to be ready for this
Photo: Vladimir Zhabrikov © URA.RU
— What will you have to sacrifice?
— When I started seriously studying ballet, there was little free time. In the morning there are lessons in a regular school, in the afternoon and until late in the evening - classes in a ballet class. Still need to do homework. I remember I wanted to take a walk with my friends, spend time with my family, but I had to sacrifice all this. Now nothing has changed. Ballet still takes a lot of time. He practically does not remain in his personal life.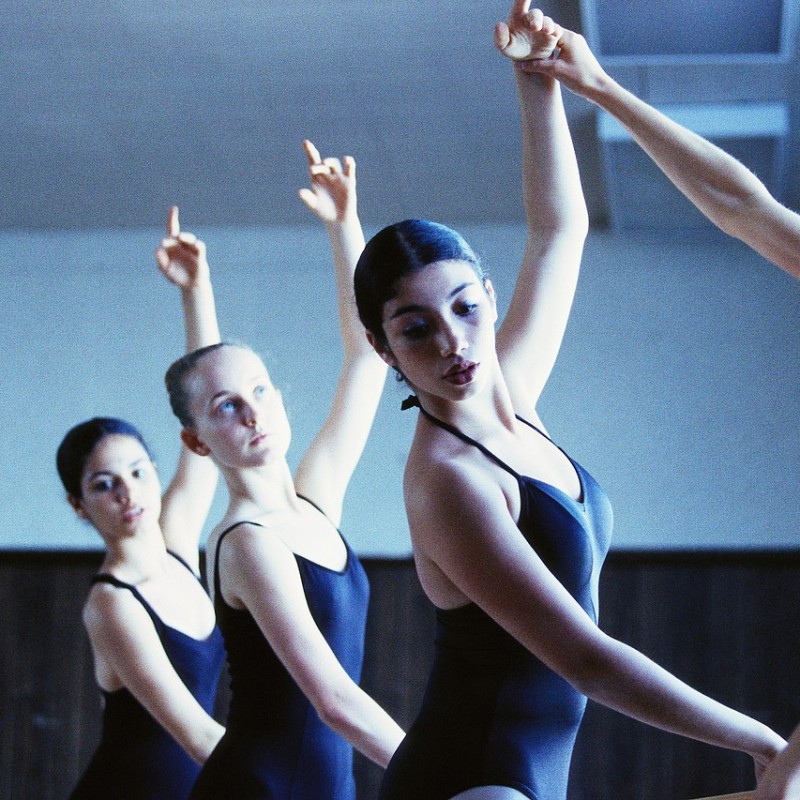 But, in fact, when we want, we all have time. Many of my colleagues, for example, are pursuing higher education online.
— Is ballet hard?
- We have serious physical exertion, injuries happen. But ballet is art. Not only technique is important here, but also what you want to express with your body, convey to the audience. There are competitions in ballet. Young artists take part in them. This is an opportunity to demonstrate yourself, to look at others. A chance to get an invitation to the theater troupe. But at the competition it is important to show not only technique, not only what you are superior to others in, you must remember that the performance should hook the audience. If the dance is without a soul, it will be boring to watch.
— How is a ballerina's day?
In 2018, together with her partner Alexei Seliverstov, the ballerina took part in the Bolshoi Ballet project on Russia Culture TV channel
Photo: Vladimir Zhabrikov © URA.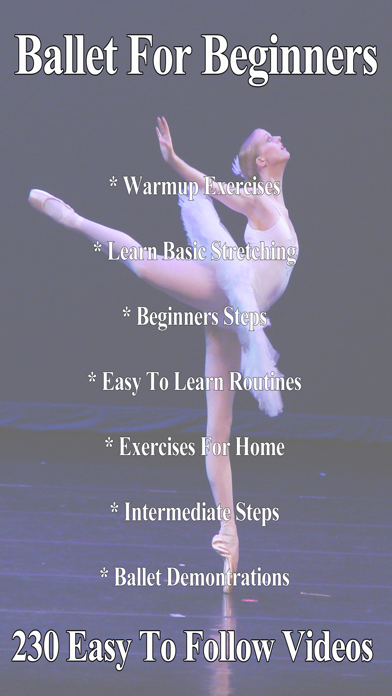 RU Did you get up on the wrong foot today? Several hours of rehearsals, after which something always hurts. But all this is worth one of the most important points. At the end of the performance, you get applause from the audience, and this is a great happiness. I am happy to do what I love.
— Tips for parents of future ballerinas. How to educate an artist without going too far?
- Parents should be attentive to their child, help him, believe in him. My parents have always supported me in everything. It is necessary to ensure that the child complies with the sleep schedule. It is necessary from an early age to teach a child to eat right: less sweet and starchy foods, more vegetables and fruits. And it is also very important to meet a good teacher!
School-studio of ballet in Moscow for children and adults
School-studio of Russian classical ballet "Ballet for all"
School-studio of classical dance " Ballet for all " was founded in 2001 and became the first private Western-style dance studio in Russia.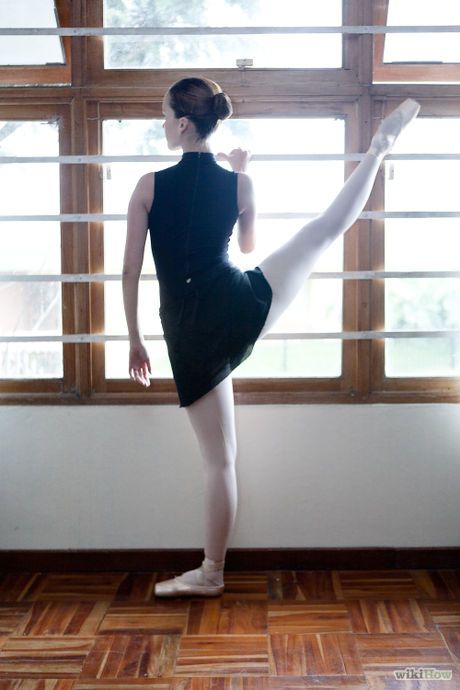 At the origins of the creation of our ballet school was the Honored Artist of Russia Sergei Radchenko, in the past one of the brightest dancers of the Bolshoi Theater. He became the first artistic director of the studio school. Initially, the ballet studio was located in Petrovsky Lane, next to the Bolshoi Theater of Russia. Now classes are held near station metro Taganskaya , opposite Kosmodamianskaya embankment, in a well-equipped hall. The dance school "Ballet for All" is open to people of all ages, both those already familiar with classical choreography and those who have decided to try ballet for the first time. Both children and adults, both men and women, join here the great art of ballet. Dance training is carried out at a high professional level in combination with a variety of dance programs, both in the form of education and in the form of secular leisure.
We invite you to classical ballet classes
For several centuries now, classical ballet has fascinated us with the names of Maria Taglioni, Matilda Kshesinskaya, Anna Pavlova - ballerinas who created the harmony of body and music.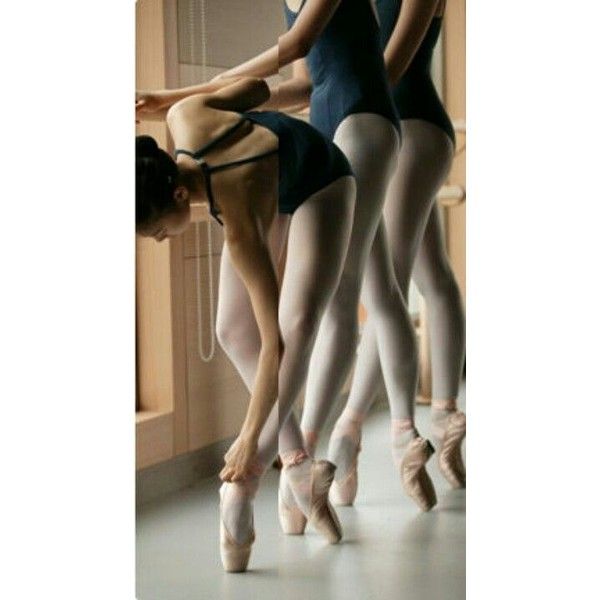 Our ballet school will help everyone, regardless of age and training, to join the mystery of classical dance. Already after the first choreography lesson, the attitude towards one's own body changes, and in a few weeks the body itself will change. The first thing they teach you in ballet school is correct posture. In our ballet classes you will learn the basic movements: plie, batman, stretch your muscles on the mat or at the barre. If you have never done classical choreography before, then in the first lesson you will feel that ballet movements affect completely different muscle groups than classes in the gym. In addition, classical dance makes the figure slimmer, and dries and lengthens the muscles. According to studies conducted by British experts, during choreography, muscles tense up at 9times stronger than during aerobics or fitness classes.
Classical choreography lessons for adults
The dance school "Ballet for All" is open to people of all ages, both those already familiar with classical choreography and those who have decided to try ballet for the first time.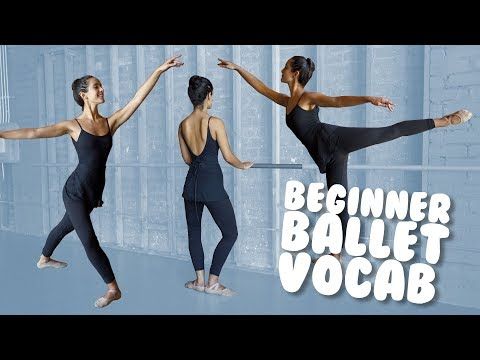 Classical dance contributes to the harmonious physical and spiritual development of your personality. Helps to achieve a slender figure, beautiful posture, expressive plasticity and flexibility, freedom of movement and grace, endurance. Develop a sense of beauty, musicality. We will help you relieve stress and fatigue, gain self-confidence, naturalness and an elevated emotional and spiritual state! During dance classes, you will be surrounded by the enchanting sounds of live classical music. For those who want to attend group choreography lessons, our teachers offer programs for beginners, for amateurs, for future professionals of classical dance. Our ballet studio also conducts individual preparation for admission to professional dance schools in Russia and abroad. Our choreographers perform ballet numbers and variations from the best classical productions.
Children's ballet school
All-round aesthetic and physical development is very important for children, and familiarization with the world of ballet from an early age contributes to this.