How to dance on dhol beats
Dhol Beats from 6 Parts of the Country You Can Use to Amp up Your Wedding
Wedding music
Create an entirely new vibe to your wedding with the lesser known dances using Dhol beats. Some states of India have very rhythmic, energetic and vigorous dances to Dhol beats that can equally express your joy.
Nandita Kaushik
Ashok Dhol, Pandav Nagar
Ashok Dhol, Pandav Nagar
We are all familiar with the omnipresent Dhol – a musical instrument described as a double-headed drum. There is something so catchy and effervescent about the Dhol beats that no Indian occasion, wedding celebration or festival is complete without it. The man carrying the weighty Dhol and the two sticks – the Dholi - is as important as he sets the stage on fire with his Dhol beats. The irrepressible Dhol beat acts like an announcement of the excitement and festivities ahead!
First a little education about the Dhol – it is played with two sticks – the bass side uses a thicker stick called Dagga in Punjabi and the thin side called Tihli is used for the higher notes.
Now we all know that dances are an integral part of all wedding celebrations. Be it the cocktail-cum-Sangeet party or the Mehndi ceremony or the Barat beating down the streets, dance and music amp up the energy to a crescendo. And no wedding ceremony and most importantly Barat can be conducted without the lively Dhol beat propelling the Baratis into a dance frenzy. However, there are certain dance styles and choreographed styles that render the best with Dhol beats. See for yourself so you can dance the beat away…
1. Bhangra dance
Vijay Bhatt Punjabi Dhol Bhangra Group, Sion
The Bhangra dance is the most vigorous, energetic and lively form of Dhol beats. Coupled with the typical wedding led Punjabi folk songs and your dance will rock the show. In fact, Bhangra songs and Bhangra dance form both respond the best to Dhol rhythm. The Bhangra dance and choreography style is based on the Kaharva rhythm that gives it a shoulder-shaking beat as it is based on four beats that keep repeating.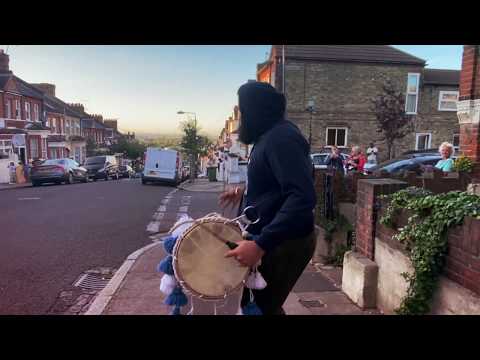 2. Giddha style
Vijay Bhatt Punjabi Dhol Bhangra Group, Sion
Accompanying the rigorous Bhangra is the more feminine, graceful version – Gidda which is a more modern version of the ancient ring dance of Punjab. This dance form is also heavily dependent on the Dhol beat. Typically the dance is accompanied by rhythmic clapping against the backdrop of a traditional folk song by the older women. The dance is a spontaneous, flexible and graceful expression of joy.
3. Raas Garba
Soni's School Of Garba Dance, Malad West
If you are Gujarati or would like to bring in a little Gujarati touch into your wedding, how about the Dhol beats guiding you towards the graceful liveliness of the Garba dance. This dance style also lends itself beautifully to a well-rehearsed choreography and can include any number of dancers. What's more, the Garba steps are fairly easy and basic repeated by all dancers while lightly hitting the sticks of their partners.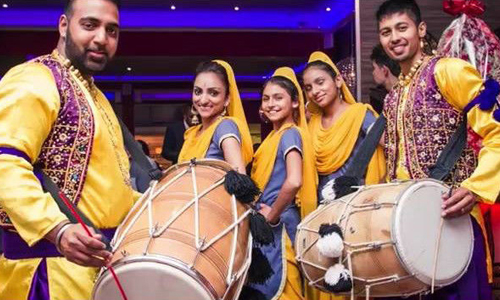 The inner circle can be choreographed to dance the slightly more difficult steps while the outer circle can have simpler ones.
4. Bihu dance
Axis Images
Hailing from the state of Assam is the Bihu dance that again uses the energetic rhythm of the Dhol. There is a set rhythm and the Dhol is played on one side with a stick and the other side with the hand. Though this is usually a dance for agricultural festivities, you can experiment with it as an innovative inclusion into the marriage ceremonies. The dance changes as it proceeds with different tempos and improvisations.
5. Lavani dance
Wet Leaf Productions
The name comes from the word Lavanya that means beauty and is the highlight of Maharashtra. Bollywood movie – Aiyyaa – has this dance demonstrated beautifully. The dance is again very energetic and you may need a professional choreographer to help you this but it will definitely be unique! Apparently, a Lavani performance is normally centred around a man-woman relationship, now what could be more appropriate!
6.
Dollu Kunitha
Jodi Clickers
For those from the South of India or enjoy a taste of it, there is the Dollu Kunitha dance from Karnataka where Dhollu is the way the locals call the Dhol and Kunitha means dance. This folk dance is performed mostly by the Kurubu community in the state and though not too popular outside, this is definitely a new entry into any wedding dance with the Dhol beats. The dance which again may need choreography and training by locals comprises a semi-circle of dancers with extremely swift and flexible movements. There is a person in the centre controlling the beat with cymbals and alternates between fast and slow rhythms.
So now, you have many dance forms that go best with Dhol beats. Let the usual and routine weddings go for the more popular Bhangra, how about a little twist with the lesser used and known Garbha, Bihu and Lavani dances. You will need to of course plan these dances and need professional help but just imagine the dance and song videos.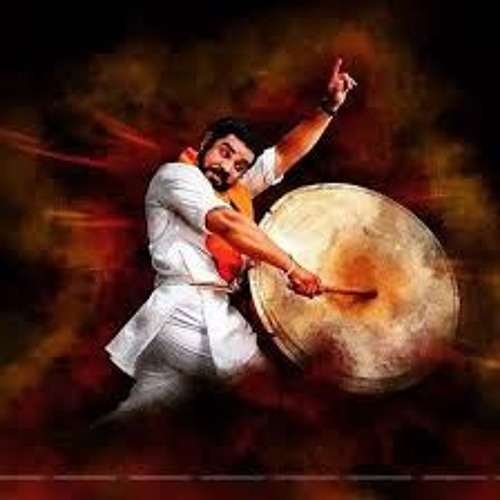 Of course not to mention, the surprised pleasure on the guests faces when they see dances that they never knew of.
So learn from professional wedding choreographers as you prepare to dance the night away!
UK College Student Dhol Dance: 'Utterly brilliant.' UK college student shakes a leg to desi dhol beats, video goes viral on Twitter
"Music is the universal language of mankind."
People across the world keep proving this famous quote by American poet Henry Wadsworth Longfellow, who died in 1882. A heartwarming video of a college student in the UK dancing to beats of dhol is putting a sweet smile on everyone's face on the Internet.
The cute incident took place on the occasion of the college's culture day where students dressed up in their traditional attires to the function. Inside the college premises, some students brought out the dhols and as the beats of double-headed drums filled up the room, a young boy appeared on the dance pit, slowly picking up the music.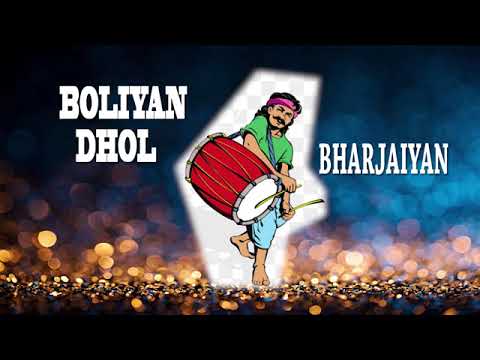 The boy, dressed in white shirt and black pants, took the centre spot on the dance floor as he started grooving to the dhol beats before throwing some major Punjabi dance moves. His excited college mates are heard hyping him up with cheers and applauds. As the beat drops, other students also join the boy on the dance floor. The lovely video shows students from different cultures, dressed in their beautiful clothes reflecting their heritage, dancing together to dhol beats.
The video, which was uploaded to Twitter on Friday, so far has over 2.1 million views. "Punjabi music always brings everyone together," the man who uploaded the video wrote.
MORE STORIES FOR YOU✕
Norway dance group grooves to 'Kala Chashma' & 'Chura Ke Dil Mera', wins over the Internet
Anand Mahindra reacts to Harsh Goenka's tweet on paying back to elderly, says many children spend their lives erasing mistakes of parents
At 16, she had to give up studies to support her family financially.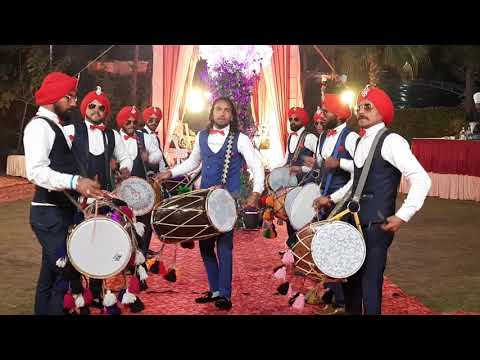 37 years later, woman clears Class 10 with distinction
« Back to recommendation stories
I don't want to see these stories because
They are not relevant to meThey disrupt the reading flowOthers
SUBMIT
Modern Britain 🥳🎊 https://t.co/GJ8nhyFWt7

— Sunny Hundal (@sunny_hundal) 1656670602000
Several people on the comment section of the video, which has now gone viral, reacted positively and cheered on the students and "modern Britain".
"This is utterly brilliant and encapsulates everything great about modern Britain. Also, Panjabi music is so amazingly uplifting, I love dancing to it," one person replied on Twitter to the video.

This is utterly brilliant and encapsulates everything great about modern Britain. Also, Panjabi music is so amazingly uplifting, I love dancing to it.

— Jen Hayton 🏳️‍🌈 🇺🇦 (@JenniferHayton_) July 1, 2022
Indian & Pakistani Wedding ceremonies can range from fun to very dry, but the parties afterwards are always amazing! And personally, i can't resist dancing even if just hear the drums in the street outside the town hall at a wedding I don't know anyone at. JOY!

— Matthew Wade💙 (@lomekian) July 1, 2022
The father of the boy in the video also commented. "I'm very proud of him. Young people having fun and respect for each other. Wonderful," he said.
The boy in the video is my son. I'm very proud of him. Young people having fun and respect for each other. Wonderful.

— Trevor Yeoman (@azurty) July 2, 2022
The video also refreshed everyone's memory on a similar video that popped up on the Internet recently where a group of boys from 'Quick Style' based in Norway, set the dance floor on fire as they shook their legs on chartbusters such as 'Kaala Chashma' and 'Chura Ke Dil Mera' songs.
The video was shot at a wedding where the friends of the couple delivered a special performance for the newlyweds.

View this post on Instagram

A post shared by Quick Style (@thequickstyle)
Download The Economic Times News App to get Daily Market Updates & Live Business News.
6 Fixes for Rescuing a Dance
Laura Riva, Canada
Original: http://www.danceplace.com/grapevine/6-fixes-for-rescuing-a- dance/
There are a number of bad habits or faults on the dance floor. With some there is nothing to be done during the dance - for example, with poor hygiene. Sometimes our main concern is to keep ourselves safe while dancing with a dangerous partner. However, we have compiled here a list of the most common dance floor complaints and ways to make dancing more enjoyable.
1. Does not count. Well, here's "1".
Feeling: "Beat. There he is. How can you not hear him? Only I can hear him."
Score: Yes, that's probably the only thing you're hearing at the moment.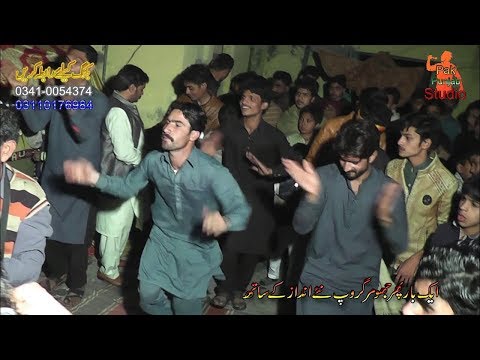 .. But unless you have superpowers, you won't teach your partner to hear a beat in the next 3 minutes. If the partner is slightly out of rhythm, then you can correct this a little by slowing down or speeding up your own step - and thereby returning the partner to the beat. If he really doesn't hear the beat and rhythm at all, then you don't have much of an opportunity to fix it somehow.
How to fix it:
Strategy 1 : Find something in the music other than the beat that you can dance to. Interpret something else in the music.



If your partner doesn't hit the beat, try slowing down or adding interesting accents to the highlights of the track.


If your partner can't hear the beat at all, use the moments you get out of the spins and open to the side to hit the beat.


Strategy 2:
If the partner and the music are not related at all, ignore the music. Concentrate fully on your partner. Try to find something unusual in his dance to work out the connection or some new cool things for you.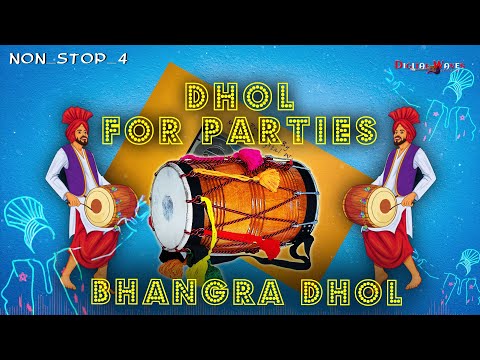 Consider a beat-deaf partner as an opportunity to practice the instant lead-follow response. Sometimes such a partner can quickly pick up your sensitive connection and use it in a new way to compensate for the lack of a discernible bit.
2a. Unruly partner. "I didn't lead it."
Feeling: "Hey. You're already there. How did you get there? I wouldn't recommend doing that. Do you think that's style? No, I didn't lead you into style."
Rating: Well, she will still continue to do what she wants. She may even think that she is being led. Perhaps someone taught her that from a given entry into a movement, there is only such an exit. Whatever the reason, it will be easier to adapt to your partner than to fight her and try to subdue her.
How to correct:
If she goes somewhere, let her go. Follow her. Does she move herself? Excellent. Challenge yourself and turn it into something creative.
She definitely had an idea. Who knows? It can open up a whole new movement for you that you never thought of before.
2b. Show off partner. "Hey, I'm here too!" . , what I feel".
Rating: If your partner is showing off, then you can easily afford to do the same. Be funny, goofy, sexy, or completely ethereal. Choose.
How to fix:
If you match his energy, it can return his attention to you. Sometimes this will work and he will see that he has a partner who wants to share the spotlight with him. If not, just kill it. Dance the way you feel and let that person do their own dance next to you.
3. Does not fit into musical accents. "Don't you hear this beautiful song?"
Feel: "Oh my god. I love this song so much. It's awesome. And you don't pay any attention to it. Ups and downs... accents... they just... pass by ! It's like a river full of fish, and I'm sitting with a fishing rod, but someone forgot to put the bait on the hook.
"
Score: As with missing the beat, it's unlikely you'll be able to fix this situation for the next song. But that doesn't mean you don't have the opportunity to express your own musicality.
How to fix:
Other than super close hugs, you most likely have a free body part. Use her. Free leg? Make a flick. Hand? Use it somehow. And what about the head? And the wave with the body? Swing or slide your foot? Shoulder work? Hips? The possibilities are endless. Stop focusing on your partner's shortcomings and focus on what you can do yourself to better feel the music.
4. Limited repertoire. "Are we doing it again ?"
Feeling: "OK. I tried to do something new. You don't understand what I'm getting at at all. I'm so bored doing all these basic moves."
or : "Arrr. Can you take me to do anything else? We've done the same move about 20 times already. I want something new.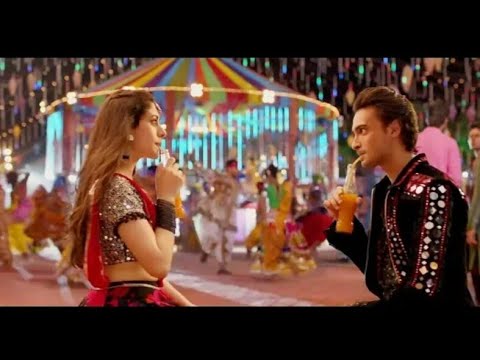 And harder."
Rating: Patience will be your virtue. They won't learn anything new right now at a party. In addition, these are often the people who need the most support and encouragement, because they are inexperienced beginners and try their best to do everything right.
How to fix it:
Take the base and add a twist to it. Partners, try to add style. Play with isolation. Look for opportunities to express yourself in simple movements. Practice the technique. Partners, find new ways to create your movements while respecting your partner's abilities. You can add a twist or footwork to yourself. Work on technique and frame. These dancers can make great practice partners if you give them the opportunity.
5. Bad connection. Part 1: Where is my partner?
Feeling: "This dancer is invisible. It's not the feeling of "as light as a marshmallow connection", not that rosy feeling that everything around is made of light and beauty.
On the contrary, there is nothing. Not at all. No connection. I I know this because I don't feel anything from them, and they don't respond to any direction I give. If I hadn't seen them, I would have thought I was dancing with emptiness."
Rating: Yes, connection (more precisely its absence) is a problem. Create more contact!
How to fix:
Try a closer hug or position with body contact. The more points of contact you can establish, the more you will be able to do something with this type of partner. Make your frame tighter. If necessary, leave your habitual notion of "dancing" and allow yourself to simply move with the person.
6. Bad connection. Part 2: TOO MUCH PARTNER!!!
Feel: "Too much power! You don't have to put in that much effort to make this move. Seriously. Wow, damn it!"
Rating: The main need is to make sure that you are not dragged around the dance floor.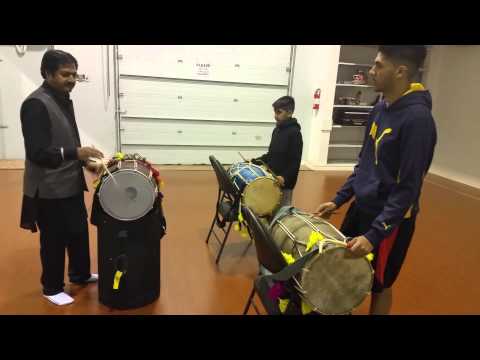 Try to soften what is happening.
Correction:
If you are a partner, slow down. This will help calm your partner. If she also makes a gag, use the tips from point 2. Close hugs will also help soften your partner. Both for the partner and for the partner it is necessary to relax the muscles of the hands (biceps and brachioradialis (forearm)) . Stay relaxed, but keep your body. Do not try to lead or follow at full strength, this can be dangerous. Soften the dance by reducing the force of the contact. If necessary, dance as you see fit, and do not perform too hard, abrupt and dangerous movements.
Remember:
Your partner is also a person. And you may even be one of his favorite partners. Be kind. Some of these dancers may try very hard to correct their shortcomings. Some of them are still beginners. Some dance just for fun and partying - that can be the same, whether you agree with it or not. And some may be overwhelmed by the fact that they are not good enough yet.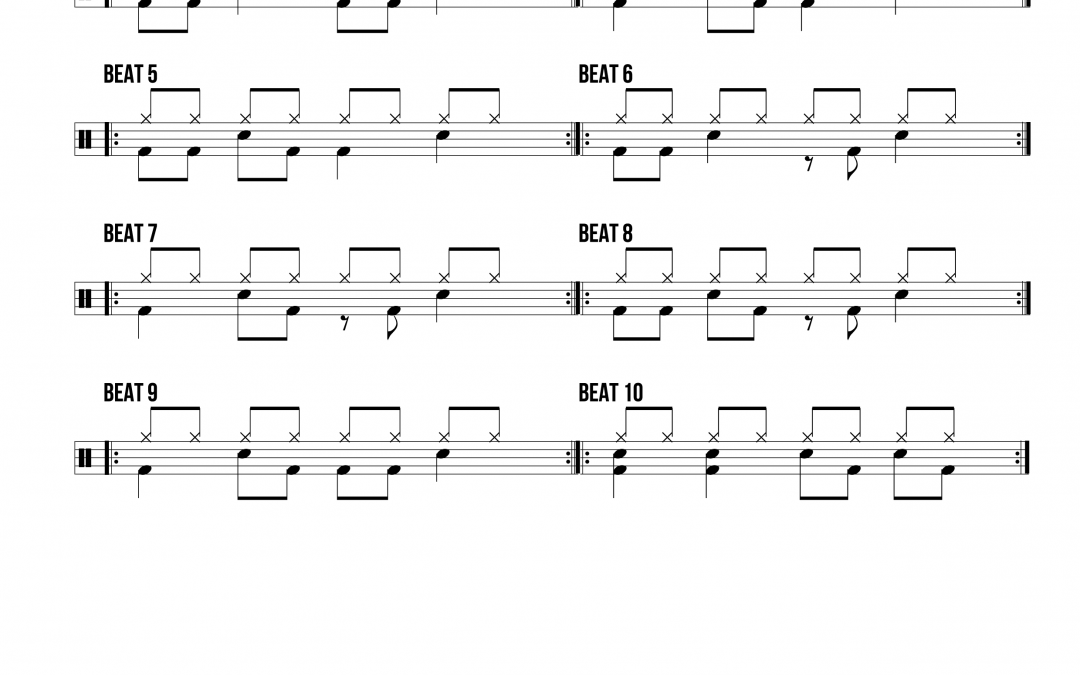 Dancing with these guys won't make your night, but that doesn't mean that you won't make them, which is also a kind of special feeling. As a teacher, I deal with this all the time. These dances will always be a part of the social dance world, and learning how to give and receive them can be the key to enjoying social dancing on an ongoing basis - instead of feeling frustrated and fed up.
Keep dancing. Revel in amazing dancing, enjoy good dancing, and learn to give other people the best dancing as possible!
______________________________________________ _________________
I saw in the comments a problem about the emotional component, which the author of the article did not consider. I will try to write about it separately soon;)
Contents
Hip-hop, like any other dance direction, is best studied at a professional school. After all, only a qualified teacher will find an individual approach to a new student and teach the necessary movements.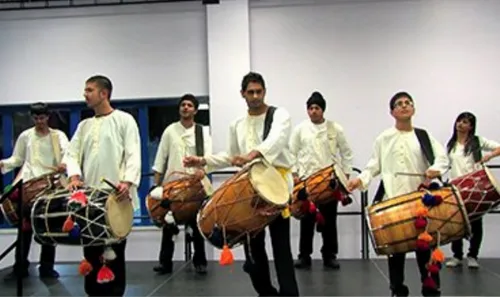 But if this is not possible, or if you want to come to class prepared, you can try to master the direction of hip-hop at home. How to dance the first movements, now we will tell.
Like any dance, hip-hop training includes getting acquainted not only with the basic movements of the style, but also with a certain philosophy. And in this direction it is special. Hip-hop came to us in the second half of the last century from the most disadvantaged areas of New York and Los Angeles. Tired of injustice, aggression and blood, teenagers, who mostly did not have the cleanest reputation, invented their own special way to resolve conflicts - with the help of dance battles and rap parties. Hip-hop is a free dance, a challenge to society and a protest against any inequality. That is why the main thing in this style is not at all the clarity of the learned movements, but the sense of rhythm, improvisation and expression of the individuality of the performer.
Getting Started: Preparation and Basic Movements
Before learning hip-hop for beginners, you should make sure that you feel comfortable doing it.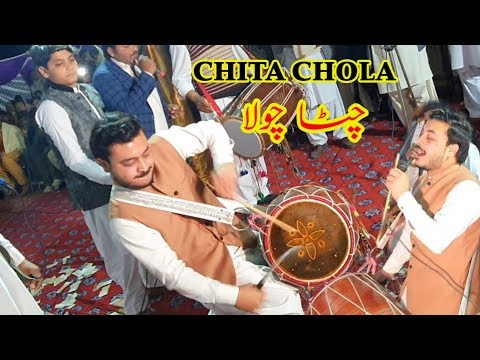 According to experienced dancers, three things will help you relax and start learning:
Appropriate environment: flat floor, spacious room, full-length mirror.
Loose clothing and comfortable shoes. Nothing should hinder movement.
Hip-hop rhythmic music.
A little ritual will help you tune yourself into the wave of hip-hop: stand with your legs apart, put your hands down and close your eyes. Listen carefully to the sound of the music and try to learn to hear the beat. Rock to the beat. And now you have already mastered the first movement. Congratulations! It's time to move on to more complex elements.
The basic movements of hip-hop are swing and step. You are already familiar with the first one. Now try to put your right foot to the side and stretch your right hand up. Bend your right leg, transferring your body weight to it, and lower your arm to shoulder level. Turn the body to the left, bend the left leg, and put the right leg on the toe.
Now lower your right knee, arch your back and reach your hands to the floor. When you manage to complete this combination, consider yourself a good start in hip-hop.
Sign up for a trial lesson
Here are some more basic hip-hop moves for beginners:
Starting position - standing, feet shoulder-width apart, and arms along the body. We squeeze the brushes into a fist and alternately bring forward one hand, then the other. Then we connect the legs bent at the knee: left hand - right leg, right leg - left hand.
Starting position - standing. We jump in place and cross our legs, and bend our arms as if we were rowing.
Starting position - standing, feet slightly wider than shoulders. We put the right leg a little back, bend the legs at the knees, which at the same time look straight. With the right hand we cover the face, with the left, folded into a fist, we put it in the region of the heart. Then at the same time we tilt our head to the right and unclench the left hand, and after that we turn the right knee and right hand to the right.
Starting position - standing, feet firmly pressed to the floor, knees slightly bent. We put the spread fingers of the right hand on the chest, keep the elbow parallel to the floor. We bend in an arc, as if we received a blow right in the heart. Then we make two turns in different directions, straighten our back and return to the starting position. The hand at this time falls from the heart to the waist. At the end, we throw the pelvis forward again, round the back and tighten the buttocks.
You can achieve the first results quite quickly. But when you start to study closely how to dance hip hop, you will soon notice that there are no clear movements and rules in this direction. Having mastered a few basic elements, the dancers begin to improvise, create their own combinations and dance as creative fantasy suggests.
How to continue: choosing a style
If you have mastered the first steps of hip-hop from videos and photos on the Internet, it's time to choose the direction in which you will develop further.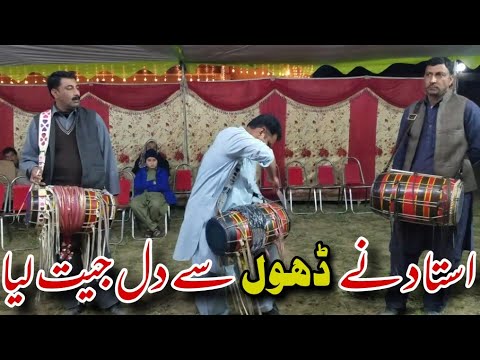 Hip-hop culture is a wide range of dance styles that differ from each other both in elements and in general mood. The main ones are:
Breakdance is still popular basic style of hip-hop, on which the direction originated.
Popping - rhythmic contraction of various muscle groups to the music so that it looks like jolts on the performer's body;
Wave - smooth and plastic movements of the body, the most famous of which is the wave with the hands;
Afro-jazz - shaking mainly the lower and most prominent part of the body in women;
Crump - energetic shaking of various limbs to the music so that it seems as if someone has moved into the dancer;
New Style, also known as freestyle, is an improvisational dance that combines not only hip-hop movements, but also elements borrowed from more than a dozen other dance styles.
La Style - hip-hop, where the emphasis is on entertainment, so this style is used mainly in videos and when staging shows.
Ragga jazz is a dance tuned to the music: the performer's legs work under the drums, and the hands become active during the recitative.
Locking - an energetic dance with "locks" - freezing in different positions for a few seconds or periodically slowing down the movement.
Power move - a spectacular style that includes complex acrobatic elements, handstands, various twists, and transitions.
C-walk is a "language" dance with a criminal past that emphasizes intense and very dynamic footwork.
Female and male hip-hop
The next step in how to learn hip-hop without leaving home is to bring a little femininity or, conversely, brutality into your existing skills - depending on your gender accessories. The thing is that female and male hip-hop are somewhat different from each other, and, therefore, representatives of the beautiful and strong half are trained in this direction in different ways.
Hip-hop dancing for beginner girls is based on plasticity, flexibility and unobtrusive sexuality.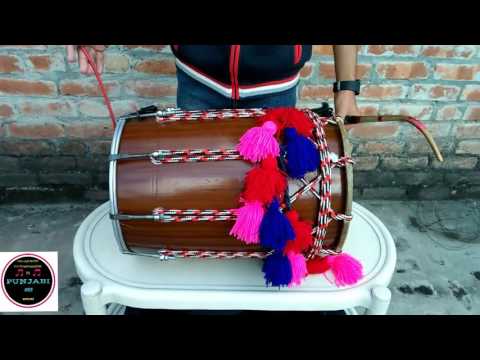 Girls wear baggy sweatpants and hoodies on a par with men, perform sweeping movements, but their execution looks different: hips, legs and shoulders are more involved, the elements are a little smoother and sexier.
Male hip-hop, on the contrary, is more daring, energetic and sometimes even aggressive. The focus is on the work of the arms and body, acrobatic elements and movements that require strength and male endurance.
If you prefer to learn this difficult direction from videos, it is better to initially choose hip hop training, where the movements will be performed by a dancer of your gender. Together with the right technique, you will be able to capture the gender characteristics of the choreographic elements.
A few more secrets
Learning to dance hip-hop at home, without classes with a professional teacher, is not easy, but real. Especially if you add training with a few more components. Here, as in learning a foreign language, only complete immersion in the culture will help.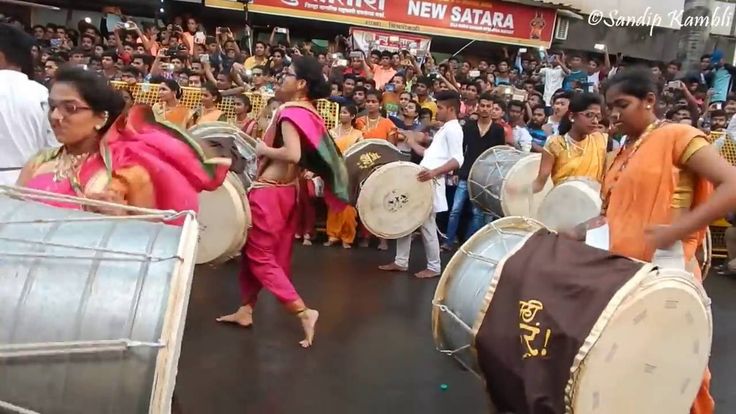 So, here are some tips from "experienced" hiphopers who have mastered a lot not under the guidance of a qualified mentor, but at home by the mirror:
Videos with basic exercises will help you master some of the moves, but for additional skills, it is better to turn to online courses. Hip-hop lessons for beginners are regularly held online, often live.
Hiphop parties and get-togethers will help you melt into this culture and make new acquaintances. Yes, of course, everyone will laugh at your first dances, but no one drags you to the center of the circle. While you're learning, watch the pros dance, adopt a style, and memorize some moves to practice at home.
Clear training regimen. Only with regular practice can you achieve results. In addition, our body is set to a certain schedule, and if you exercise at a certain time, it will prepare for stress. As experienced dancers note, the optimal duration of even home workouts is two hours. This is enough for warming up, and for the lesson itself, and for stretching after.
Additional physical activities. If you are in the mood not just for basic hip-hop movements, but for serious hip-hop elements with tricks, strengthening the muscles of the whole body is indispensable. You will need strong arms, strong core muscles, and no extra weight. This can be achieved by exercising in the gym or additional weight training at home.
Compliance with safety regulations. Be sure to dance in comfortable non-slip shoes and loose clothing. Do not start training without a proper warm-up, and when practicing acrobatic elements, lay something soft on the floor.
Video tutorials will be enough to learn how to dance hip-hop. But to become a real dancer, you need to study the subculture from the inside. It is believed that a hiphoper has achieved true mastery when he is in perfect control of his body, does not "slow down" on the dance floor, knows how to improvise and select universal movements for any music. Hip-hop dance lends itself only to the very persistent and disciplined, those who are able to understand and accept its "philosophy of freedom".