How to dance colombianas
Learn how to dance like a Colombian
It's a country full of world champion dancers, so it's no surprise that Colombians can move. A visitor gets itchy […]
It's a country full of world champion dancers, so it's no surprise that Colombians can move. A visitor gets itchy feet just watching their Latin flair on the dancefloor. But even though plenty of Colombians have been dancing since birth, it's not that difficult to catch up. Discover how to dance like a Colombian! Just learn the steps, feel the beat and set your hips in motion!
Salsa
Salsa dancing may have begun in New York City but it would be nothing without its Latin roots – namely Colombia, Cuba and Puerto Rico – and each of its "homes" has  its own style. Colombian salsa is often called Cali-style because the city of Cali is the "World Capital of Salsa" (it's played and danced everywhere). Colombian salsa is not easy, in fact, the intricacy and precision of its steps is one reason Colombian salseros win so many World Championships.
But despite the quick steps and skips, the Colombian basic step (a form of "kick forward, step back") is relatively easy to master and will ensure you survive the night at any Colombian salsa club. (You may also enjoy: Colombian artists to watch)
Cumbia
Cumbia is basically Colombia in dance form, with its blend of indigenous, African and European instruments and folklore. It was originally a courtship dance, with African slaves wearing long skirts to imitate their European owners, and it was chaste – men and women barely touched one another. Instead the women held burning candles (you can just hold one arm aloft) and waved their skirt with their other hand, dragging their feet to mimic being in shackles. Men used faster steps, moving around the women and holding their hat, or handkerchief, in one hand with the other behind their back. The idea was to entice the woman towards them. Still, if that sounds too hard, many couples now dance modern cumbia by facing one other then stepping back and away in tandem, extending their free arm as they do so.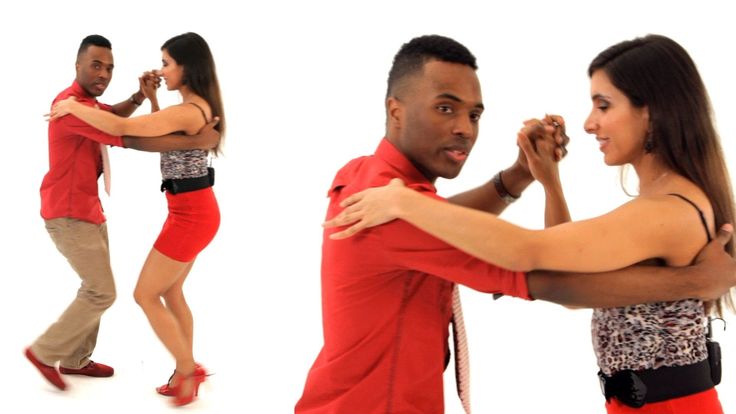 (You may also enjoy: Everything you need to know about cumbia)
Merengue
Merengue is a Dominican dance but Colombians are fond of stars so you'll find it danced all over the country. The good news is, it's fairly easy. The basic step involves a sort-of marching step with couples gently rotating (the trick is to bend your knees and move your hips as far to each side as possible). The leader holds the follower's waist with his right hand and her hand with his left. Still, even that basic step can get out of control. Good merengue dancers are fond of all kind of twisting turns – all without letting go of each other's hands – so you may see intricate handholds that end up like pretzels.
Joropo
Joropo is the dance of Colombia's eastern plains and the word itself comes from a Spanish word for party – although this music and dance has a strong African influence too.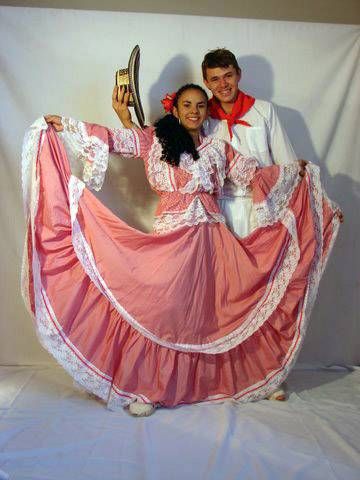 Originally joropo was played with the arpa llanera (harp) bandola (similar to a mandolin) cuatro (small guitar) and maracas – although many different instruments are used nowadays. The dance itself is like a waltz. Couples face each other and make small steps forwards and backwards, like sweeping the floor. Later the woman does the sweeping steps alone, while the man stomps. It's more elegant than it sounds. (You may also enjoy: The sound of music: Traditional Colombian instruments)
Determined to dance 'til dawn? The answer is Colombia. If you liked this article please feel free to share it on facebook, twitter, LinkedIn, Google+ or any of your social networks.
You may also enjoy:
Dance to Colombia's favorite beats in the cities they call home
The Top 10 places to learn to dance in Colombia
All about Colombia: its magic ingredient to through Colombian lessons
arpa llanerabandolabeatCalicity of salsacuatrocumbiadanceeddy herrerajoropojuan luis guerramaracasmerenguesalsasteps
Artículos recomendados [DCRP_shortcode image="1" excerpt="1" date="0" postsperpage="10" columns="1"]
8 Colombian Dances Every Dance Fan Should Know
December 9, 2019
VIBE Team
Did you know that Colombian tourism has grown more than 300% since 2006? Are you looking to take a trip to Colombia and want to know some of the popular Colombian dances, or maybe just want to impress your friends?
In this article, you'll learn all about some of the most popular dances to be found in Colombia.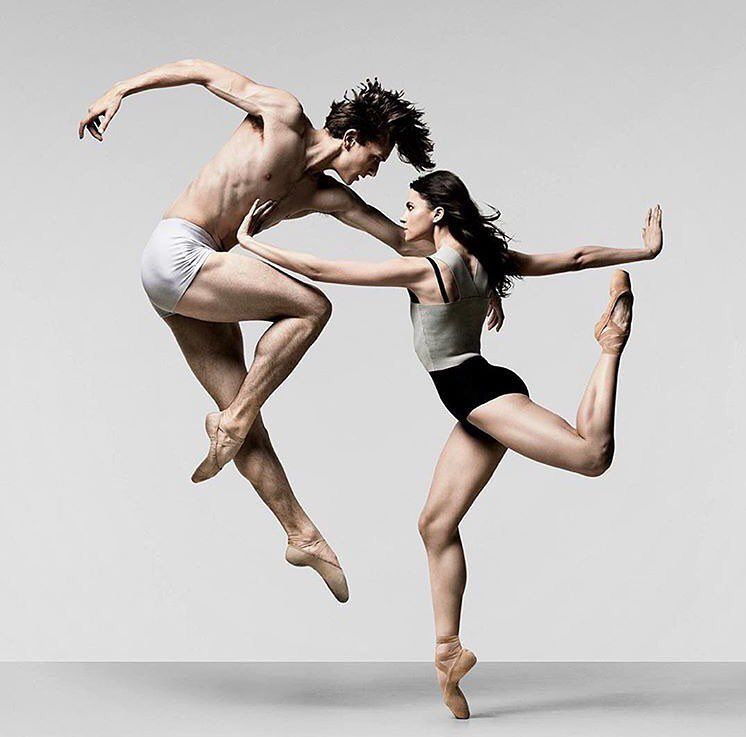 Read on to discover these dances that you'll be happy you learned to keep up with your family and friends.
Colombian Dance
Dancing has been the main part of Colombian culture for centuries. You can find bambuco in the Andean region and less likely at a club or bar. It has an influence on many different dance styles of today. Porro is more formal and is similar to a military march. Salsa and merengue are extremely popular even though they're not native to Colombia.
Mapale you can find out in Cartagena. You can see colorful costumes, drummers, and dancers dancing in the streets. It represents the movement of the Mapale fish when it comes out of water. Read more below to learn even more about different popular styles of dancing in Colombia.
Colombian Music
The most popular dance style you can find in Colombia is Cumbia. It's considered a courtship dance, and was originally performed using only claves and drums.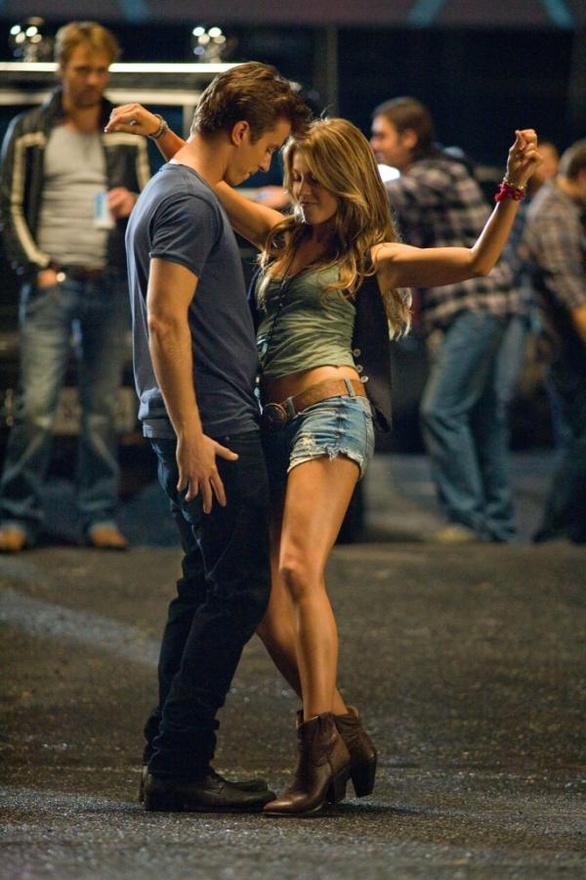 Eventually, percussion and flutes were included. You can find cambia of today mixed with hip-hop, electronic music, and dancehall reggae.
1. Cumbia
Cumbia dance is an extremely popular dance found in Colombia. This is a folkloric style that dates back to the colonial period in the Caribbean. The music uses flues, drums, and percussion instruments.
In cumbia dancing, women wear long and colorful skirts and circle around men in their traditional outfits. Men wear a regional sombrero and white clothes.
2. Bambuco
When you're looking for different Colombian dances, don't miss out on learning bambuco. This style of dance has inspired many genre of dances in the country. It's less popular today but it's important to learn for the cultural history of it.
It's similar to a European waltz or polka. It's a couple's dance with only a quick moment of contact between the dancers.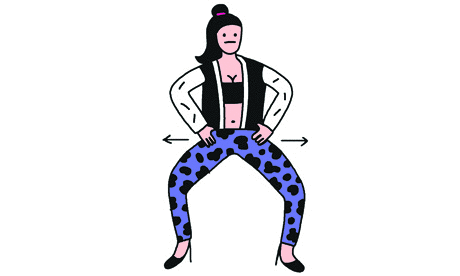 3. Salsa
While salsa is often associated with Puerto or Cuba, Colombians love the salsa as well. Colombians take pride in learning this dance and it'll be hard to find a Colombian who doesn't. You can also enjoy the beautiful salsa dancer outfits they wear while performing salsa. There are different forms of salsa dancing that changes the timing, body movement, and the way partners are holding each other.
The basic movement involves 3 steps in each 4 beat measure. When you make a step, it can be a kick or tap. Your upper body remains steady during the dance. Certain salsa dances have a good amount of hip movement.
4. Merengue
While Merengue is enjoyed today throughout Latin America, it has roots in the Dominican Republic. You can enjoy percussions, the guira, and stringed instruments in their music. It's very similar to salsa. Partners will hold each other in a closed position.
One person holds the other dancer's waist with their right hand, and their left hand at the other person's eye level.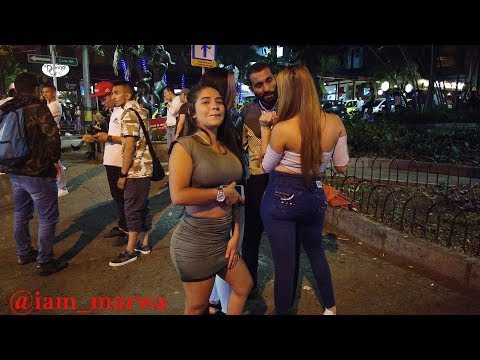 You bend your knees slightly to the left and right which in turn makes your hips move as well.
One person will hold the other who wraps their right hand around their waist, and their left hand at their eye level. You can switch to an open position and do separate turns without letting go.  You have the option to walk sideways or circle each other.
5. Salsa Choke
The salsa choke is a newer style of music that has a history in Tumaco. It mixes traditional salsa with reggaeton and Afro-based rhythms. Choke means bump in Spanish. It combines traditional salsa moves with the bump and grind style of dancing. It's also considered easier to follow than traditional salsa.
Some traditional salsa dancers don't consider salsa choke a form of salsa, so there's disagreement over what it's considered. In addition to learning Colombian dance, why not try out some vegan BBQ along with some sweet dance videos?
6.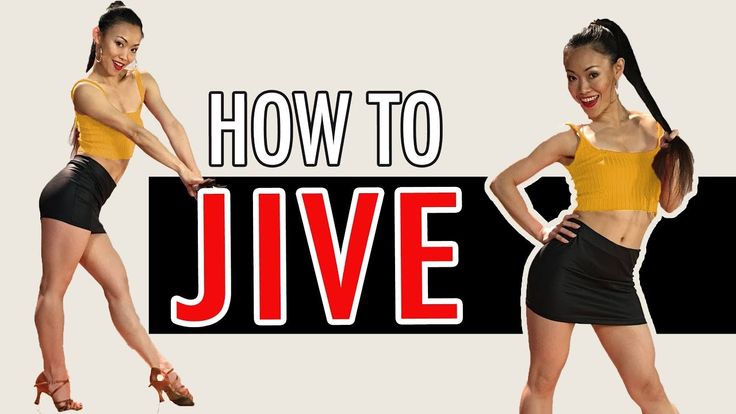 Champeta
Champeta is a newer dance that's one of the most popular music genres. You can find it throughout clubs and bars throughout the country. It has a drumbeat that's easy to dance to. It's not slow like some dance styles, so be ready for a fast-paced dance to keep up with. It's also a great workout.
7. Bullerengue
Bullerengue is a Colombian style of dance that has roots in its African heritage. Traditionally, only women dressed in white would perform this dance since it's about female fertility. The rhythm of bullerengue includes dancers and drums. The dancers often clap along with the rhythm and beats.
8. Porro
Porro comes from the region of Sucre. It's very similar to military marching music and big bands. It's a much faster dance than cumbia. You can find it at the Festival del Porro in San Pelayo, and the Festival del Porro in Medellin.
Learning About the Different Colombian Dances
While there are so many different forms of Colombian dances to learn from a military march to a slow dance, this list should give you an idea of which dance is right for you.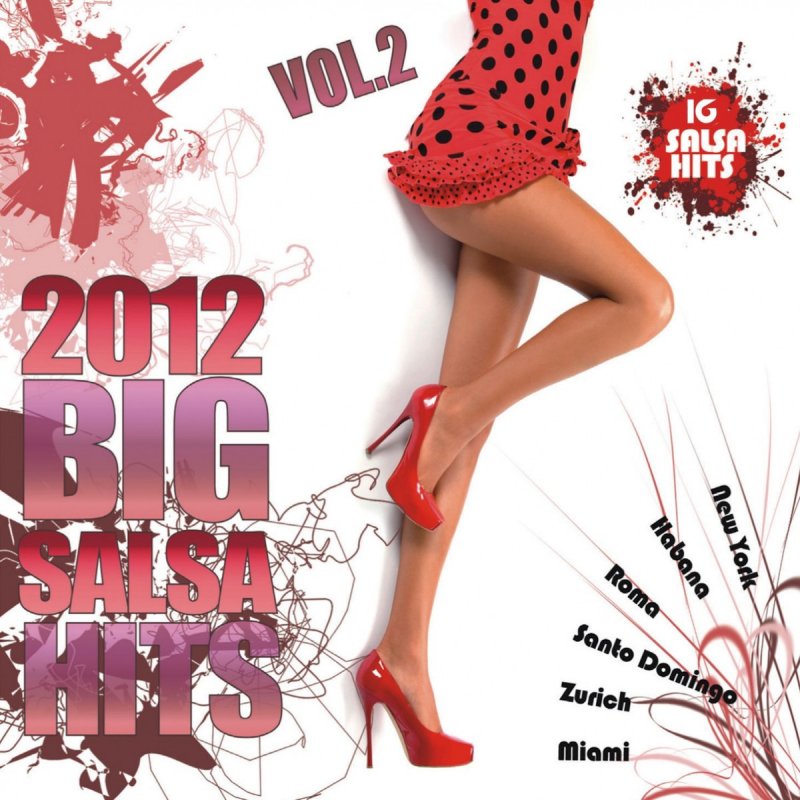 Would you like to learn more about the culture and history of other places in Latin America and dance? Check out our other articles today.
Related Topics
VIBE Team
We strive to bring edgy content from different perceptions, opinions and viewpoints while covering the latest trends in food, travel, style, beauty, life, culture, events and more. Based in Toronto, we show you the best that this beautiful city has to offer.
Be in the Know
Get in on what's hot in the city, from things to do, where to see and be seen, new hotspots, events + more. Get on the list.
Dancing as a way of lifeColombiana - Flamenco and non-flamencoColombiana
Nowadays the term flamenco has become used carelessly and very often. People have a stereotype that it's something from Italy, or a simple guitar break, or a beautiful long dress and stuff like that. This is not the worst, although in some ways it is true.
It also happens that people confidently claim that DiDuLa, Armik, Gipsy Kings, Jesse Cook are flamenco.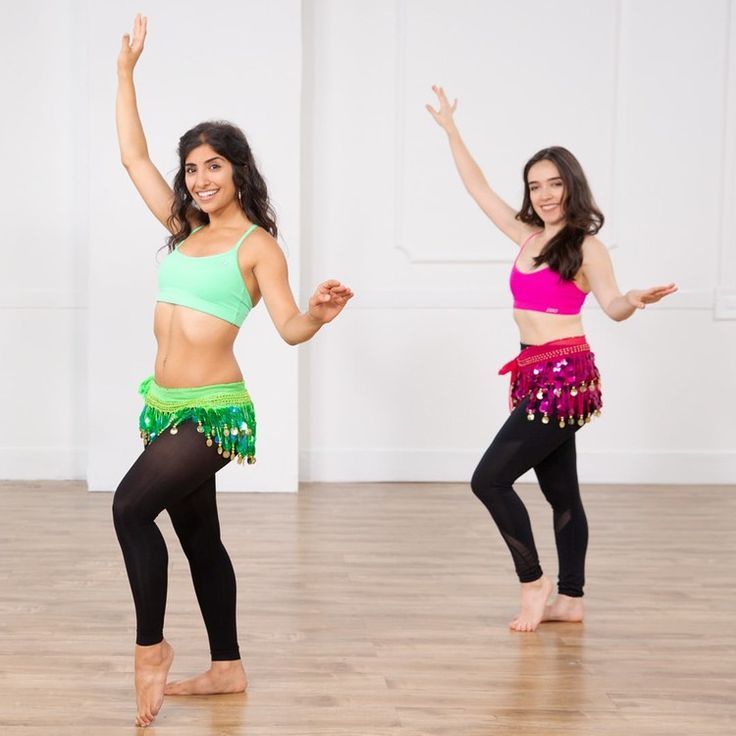 The bottom line is that people will always love something foreign from this and there are such troubles. But the information received about abroad is not given in the best, and often in a simplified form, or the person himself confuses something about this and incorrect interpretations of the term appear. In such a situation, even the most insignificant promotional activities mislead many unsuspecting people.
Most do not seek to dig deep, only true enthusiasts will find out the real truth. Such a fate befell both tango and flamenco. Fortunately, it's not all bad. For example, in Ukraine there are musicians who play flamenco very well, but unfortunately most of the masses do not know anything worthwhile about it. It would be quite useful to bring the masses of society closer to real flamenco.
It is clear from history that such forms of the game as: guajira, colombiana, milonga, rumba and Afro-Cuban rumba roots are borrowed from Latin American culture.
For example Colombiana - "originating from Colombia" - a style that was created in Spain, "traveled" to America with Spanish migrants, and returned enriched with Latin American motifs.
The style is very reminiscent of Rumba. And yet, for some reason, it is associated with the Colombian film of the same name, although the music used in the film is of a completely different style. Still, a film that tells about the difficult fate of Colombia can be watched at your leisure.
In Spain, the rumba has completely developed into a simple form with a lively pace. The most popular was the Catalana rumba, with simple guitar accompaniment.
A little about the performers:
Pere Pubill Calaf is a famous gypsy rumba performer. Gipsy Kings is a whole orchestra of two gypsy families. The orchestra's work is based mainly on the rumba in the most common form in Catalonia. The orchestra is a high-class innovator in music. Orchestra members are also experimenting with salsa and other Latin American styles. But the rumba still remains the main direction of this orchestra.
The orchestra's popularity skyrocketed and attracted the attention of a large number of the masses, it is because of this that orchestras of this direction began to appear, although slightly different from the Gipsy Kings.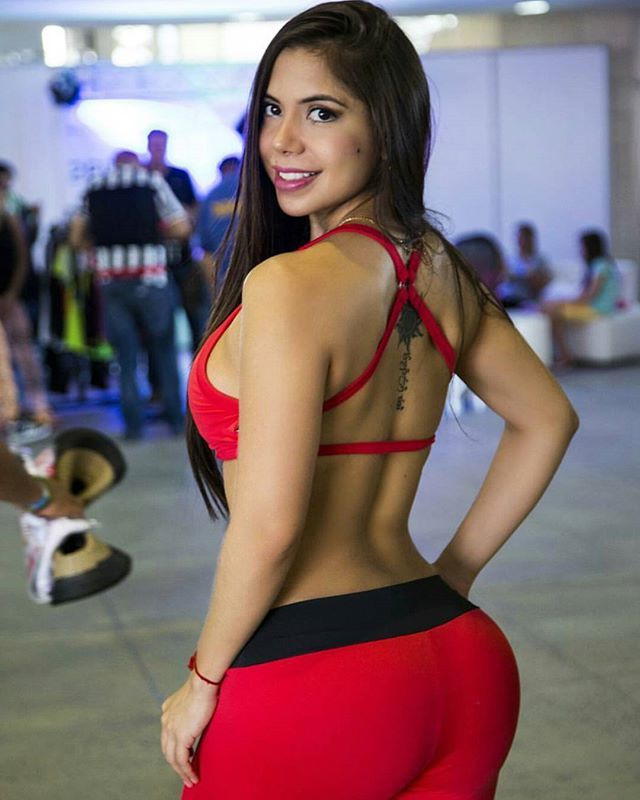 Their style of performance is very clearly expressed guitar line, which is easy and pleasant to listen to. This is a very interesting playing style for flamenco. Some performers often use computer processing, but this is not real flamenco. True flamenco is when the guitar and the person are as one living whole, without any extra instruments.
The purpose of this article is to correct the misperception of flamenco as an art. If you want to truly understand the flamenco style, then start better with Ramon Montoya, Carlos Montoya, Diego del Gastor, Melchor where Marchena. They will most accurately convey all the subtleties of flamenco. These are masters of their craft, although old, but after them you will already have your own set of knowledge and concepts that will allow you to understand such performers as: Paco de Lucia, Tomatito, Carlos Piñana.
LAS COLOMBIANAS - Flamenco Studio
Flamenco styles
Colombianas (colombianas) - a form of song and dance that was influenced by Colombian folk music and South American rhythms is the Colombianas style (las colombianas) and, despite the name, its connection with Colombia is not as clear as it can be with any other type of style in this family.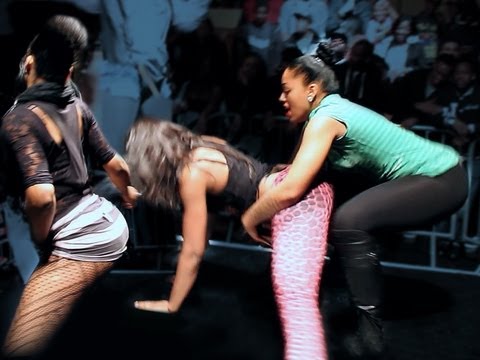 Its creator is Pepe Marchena, who in 1931 composes a song that is called "My Colombian" ("Mi Colombiana"), which, over time, reaches the rank of flamenco style. It is possible, according to guitarist Rafael Nogales, that a Basque song called "The Woodpecker" ("El pajaro carpintero") inspired Marchena to create his Colombiana.
The guitarist Ramón Montoya realizes in 1932 a new version of the colombiana, accompanying Marchena and Nino de la Flor, who had a second voice and, at 1933, records it again with a verse by Hilario Montes called "I would like my dear" ("Quisiera carino mio"), where he adds shades that gradually form a melody in a structure that is so familiar to us now. A popular melody and simple accompaniment contributed to the fact that in the full 20th century a new style was born, starting with the creation of Marchena, a fact that proves how a flamenco style can be born starting with a song, each time the musical components are combined to demonstrate and with enough organization for entry to form part of the flamenco stylistic universe.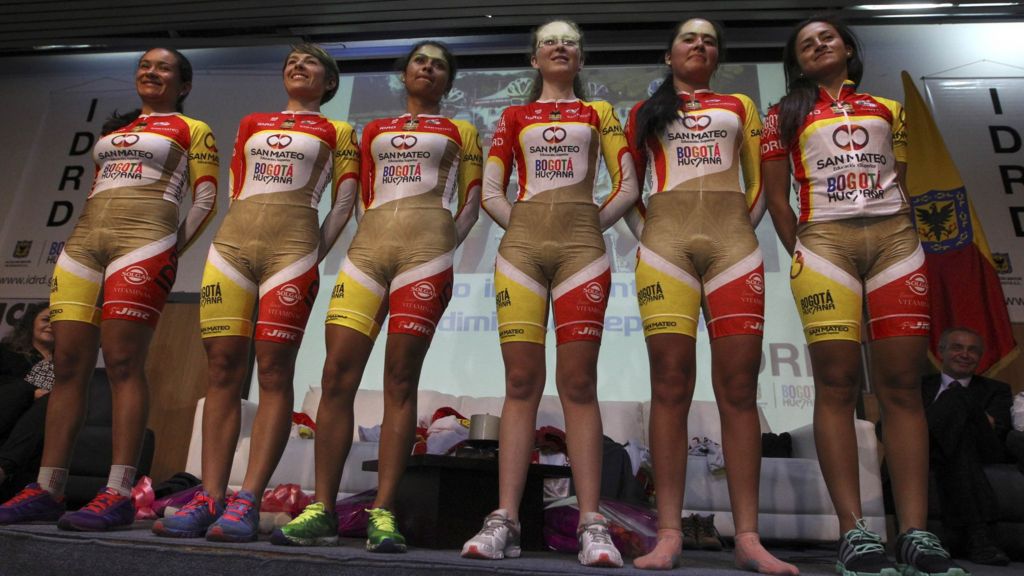 During the sixties and seventies, the style of colombianas (las colombianas) is recovering from the depression carried over into the decade of previous periods, being re-evaluated and enriched with new shades of performance by a number of artists, among whom the singer Ana Reverte must be given special importance.
The colombiana (la colombiana) is performed in a binary rhythm (comp?s binario), inspired by the rhythmic pattern of the habanera (la habanera) or the rhythm of the tango. However, the primitive, more related form, with the character of the guajira (las guajiras), tends to be carried out in an internal rhythm, on the basis of which the performer lengthens the thirds, thus showing the singer's capabilities, slowing down the rhythm (el compas) depending on the larger and more embellished melodic expression. The colombian style (la colombiana) is performed in the main key (in major) and it is necessary to give special importance to the motive that realizes the guitar with bass strings, developing along the bottom of this type and suggested in the accompaniment guajira (guajiras) and milongas (milongas).