How to dance bachata with a partner
How to Dance Bachata | Dancer's Guide for 2023
Have you ever wanted to know how to dance bachata? Would you like to be able to dance the bachata effortlessly? Learning how to dance bachata is a great place to start for those who'd like to improve their dancing skills, or for those who simply want to get some fun exercise.
The romantic and sensual bachata is danced to a four-count beat, and includes some simple footsteps and hip movements. If you want to know how to dance bachata, you should know that bachata is categorized as an intimate dance style usually performed with a partner. So, whether you and your dance partner are beginners or a seasoned dancers, learning to how to dance bachata is a fun gateway to exercise and connection. 
Jump to Section
Learn How to Bachata From Experts
What is Bachata?
Basic Steps of Bachata Dance
Learn How to Bachata From Experts
If you're looking to spice up your life, learn something new or simply get some good exercise, taking dancing classes near you is a wonderful, uplifting way to do just that.
Attending dance classes in NYC to learn how to dance bachata can be a fun and inexpensive activity to do with friends or a great way to treat yourself. There are also invigorating dance classes in Las Vegas that can provide you with in-depth instruction to help you master bachata steps.
Is Bachata Easy to Learn?
Bachata is a great dance for beginners to learn. When learning how to dance bachata, beginners will enjoy the learning simple steps and experts will have the chance to add their own personal flair to the moves. Sometimes, if you are starting out as a beginner, attending a dance class with other people can feel intimidating. There are always online dance classes that offer the same services, but you can learn your steps from the comfort of your own home, making this fun dance even easier to learn. Participating in interactive online dance classes to learn how to dance bachata is just as effective as taking in-person classes. This way, you can learn without worrying about traveling or being too close to other people.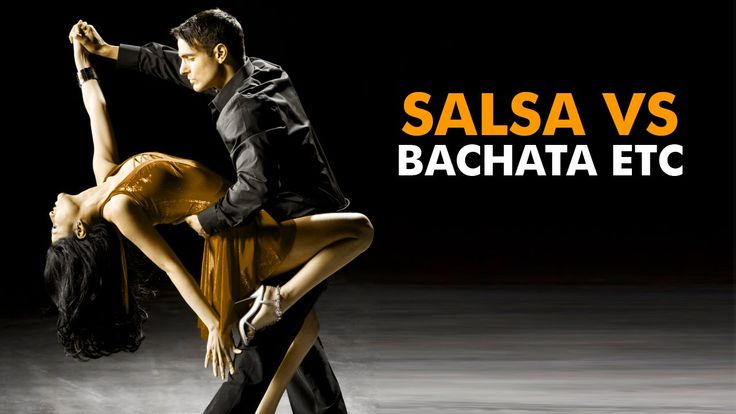 Win-win!
via Canva
What is Bachata?
So what exactly is bachata dance and where is bachata from? The bachata dance originated in the Dominican Republic. Combining influences from Latin America, including Cuba, Costa Rica and Mexico, this dance is similar to the likes of the tango and bolero dances. This, like many other dance forms and styles, was created as a way to express human emotions.
What Makes Bachata Unique?
During the time period in which this dance originated, there was much political unrest and oppression as the area was ruled by a dictator, and dancing was a way for people to let loose and to allow their hardships to escape with the movement of their bodies.
Why was Bachata Prohibited in the Past?
According to leading dance professionals at DanceUs, the bachata dance, in its early days, was considered to be derogatory, and was looked down upon by the Dominican elite classes.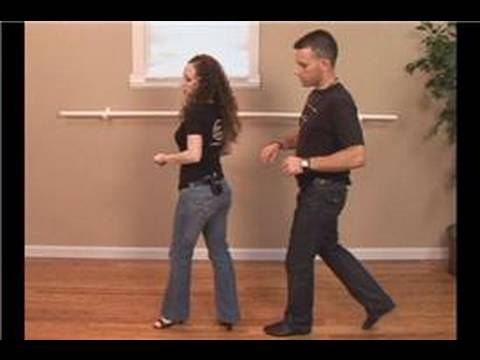 However, if we've learned anything in history, it's that people will find ways to express themselves and have fun regardless of the connotations that oppressors put on them. The dance, as such, has prevailed and expanded throughout the world, and generations have taught and learned how to dance bachata.
Bachata Instruments
Thus far, we have only referred to the bachata as a dance. However, it is important to note that bachata is also a form of music. Of course, the two go hand-in-hand, as the bachata dance was derived from bachata music. Think about other dance forms like the waltz, tap dancing, line dancing and tango. They are all respectively performed to a certain type of music. The bachata music genre is characterized by a sensual beat that isn't fast-paced, but isn't as slow as the kind of music used for dances like the waltz. The music itself is typically created with acoustic guitar and percussion instruments for a smooth romantic feel, as is typical of many forms of Latin American dancing music.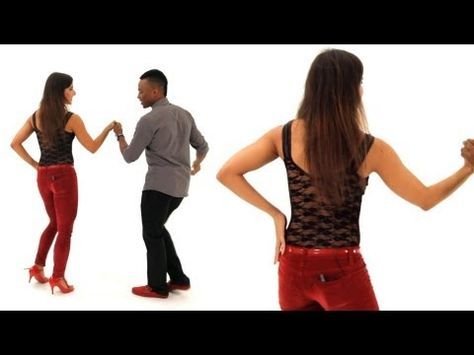 via Canva
Basic Steps of Bachata Dance
Learning how to dance bachata is quite simple. It's a great stepping stone for those who are looking to improve their coordination or rhythm. To learn how to dance bachata, practice the steps below. Tip: try using a mirror or recording yourself to see how you can improve!
How to Dance Bachata Without a Partner
Can you learn bachata alone? Yes! While bachata is usually danced with a partner, it can also be done solo. This dance consists of a simple three-step move to a beat. It is recommended to keep the knees slightly bent, and to remain loose throughout. The traditional move is a step that goes: side, side, side, and then the slight pop of the hip to the side follows. After, you'd do the same move in the opposite direction. The idea is to keep moving and have your hips swaying with each step.
How to Dance Bachata With a Partner
The bachata dance is known for being sensual, intimate and romantic.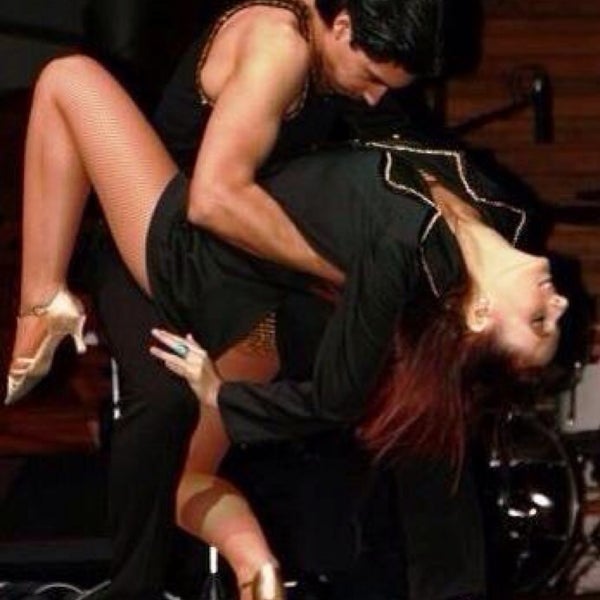 As such, when it comes to how to dance bachata, it is most common to dance with a partner. When dancing with a partner, you will stand close together while doing the bachata steps. You can choose to stand with some space in between you and only your hands touching each other (open style) or closer together with your bodies touching (closed style). When learning how to dance bachata with a new partner, it can take some practice to learn how to step to the same beat, so be patient!
via Canva
Bachata Turns
Over time, the bachata dance has been improved upon and influenced by other movements and cultures. The salsa dance has had a major influence on the evolution of bachata, as it is now common to include a turn that is similar to the one used in salsa dancing. A turn is typically incorporated on the fourth beat, wherein one partner will raise their arm while the other partner will do a complete turn or spin and then go back to their partner and continuing the steps.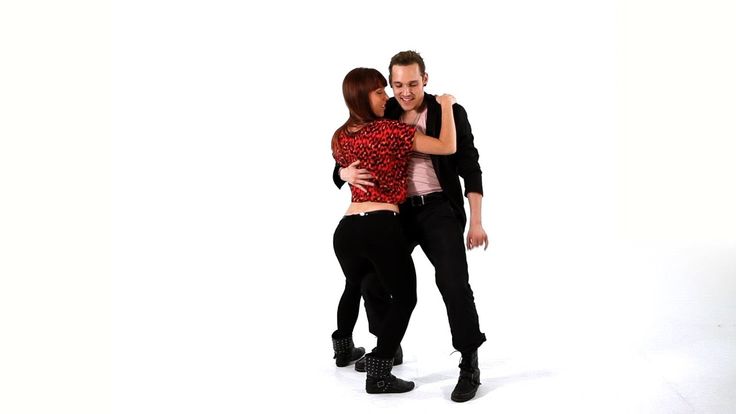 Personal Flair
Since the groundwork for how to dance bachata is fairly basic, it is easy to learn how to dance bachata. Once it is learned, it is common to spice up the moves a bit. You can incorporate a slide, wherein on the fourth beat, one partner does a side slide instead of doing side steps alongside their partner. Or, you can incorporate more complex footwork, like stepping front-to-back instead of side-to-side. It is also common for couples to add twisting into their normal movements, putting an exaggeration on the slight hip movements of the bachata steps.
Now you know the basics of how to dance bachata! Did you know that the act of dancing contains numerous health benefits for humans? The act of moving your body to music releases endorphins that make us feel happy, which contributes to our overall health. Moreover, it's just plain fun! Wait no longer. If you've been thinking about learning how to dance bachata or to start dancing in general, try out a dance class or the moves listed above.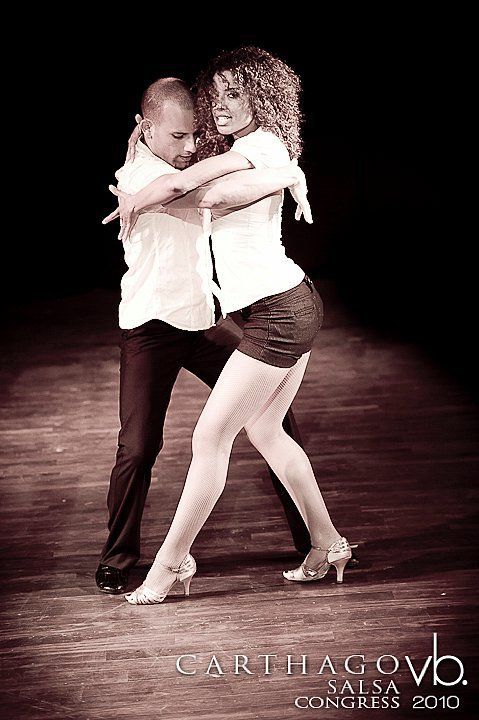 For even more creative ideas and inspiration, check out other experiences happening on Classpop!
Related Articles
A Beginner's Guide to Cumbia Dancing
How to Belly Dance (With Confidence!)
How to Line Dance Like a Pro
How to Slow Dance With Style
How to Salsa Dance Beginner's Guide
How to Swing Dance: A Beginner's Guide
4 Basic Bachata Steps To Dance Any Song
As you should know bachata lives in the last years its golden age, as it has become one of the dances with more followers. A relatively easy dance for the beginners and where the most expert dancers have many possibilities to show their talents.
Emerged in the 1960s in the Dominican Republic as a transformation of the bolero to Antillean tastes, nowadays it is not missing in any dance hall or school with bachata lessons that boasts.
Its typical choreography was born in the 1990s, with two forms of bachata dancing:
Dominican bachata: the couple usually dances with few figures and focusing on hip and foot movements.
The urban bachata: the dancers get together and separate to be able to carry out different figures focusing the movements in the body.
For most experts, the main characteristic of bachata dancing is undoubtedly continuous hip movement, especially in the fourth beat (the rhythm of bachata has a four-beat beat, the dance of eight).
Bachata is a dance where personal style is fundamental. But what are the basic steps of bachata you should know to dance to any song?
#1. The basic step of bachata
The basic step of bachata, in fact, consists of three steps that are danced in the first three times and a touch with the sole of the foot that is performed in the fourth time.
When the sole of the foot touches the ground in the fourth period of time, the hip moves upward. A hip movement that is more marked in women than in men.
The basic step of bachata must be carried out in good style from the beginning of the learning process.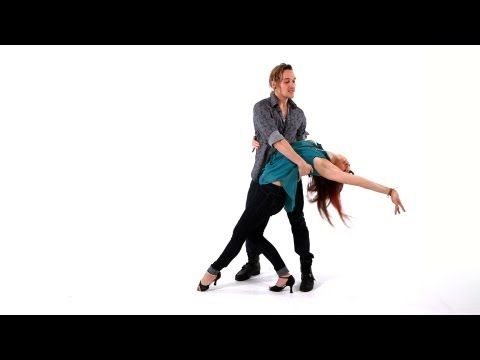 A recommendation that is usually made to master it is to keep up with the music and keep your knees slightly bent. In this way, the movement of the hip will naturally arise.
#2. Turns in the bachata
One of the fundamental movements of bachata is the twists and turns. The most basic of all is the one in which the man raises his arm so that the woman can make a complete turn to the rhythm of the music. Then they both return to the normal dance without losing the rhythm.
The process of the twist in the man and woman would be as follows:
The return of the man in the bachata
As she dances, she counts the times in her mind (1,2,3,4), and when she reaches the fourth beat, she begins to raise her leading arm (the extended arm) over the couple's head, starting to release the pressure of the other arm.
In beat 1 of the next measure, the pair will begin to turn by making a circle under the man's arm, gently holding onto the leading arm.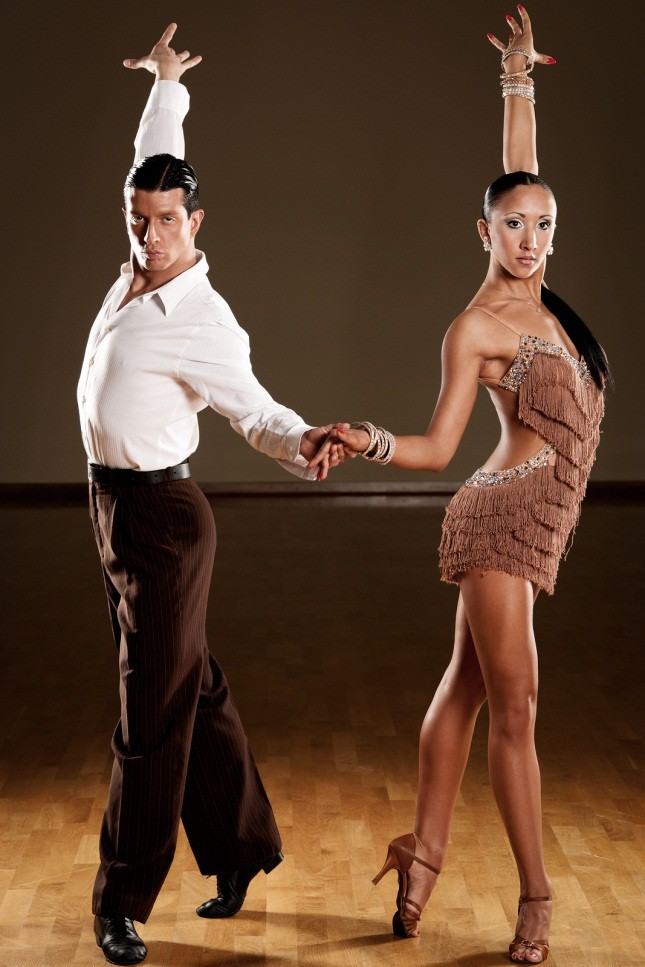 The turn will finish in time 3, so that in time 4 both the man and the woman are dancing in sync again.
The return of the woman in the bachata
In time 4, the (extended) leading arm of the man begins to rise. At that point, keep holding on to the leading arm, but remove the other arm from the partner's shoulder and move under the leading arm curve.
In beat 1, the woman turns in a circle under her main arm, trying to finish the turn in beat 3. The intention is to reach the normal dance position in beat 4 and start again together the steps in the opposite direction in beat 1.
#3. Screw
Screw is a step of the bachata in which the girl passes in front of the boy. A position changed a little more complex than the previous ones, but without apparent difficulty.
In the coiling, the man advances and positions himself behind the woman. During the process, she will raise her left hand so that the woman can be placed in the screwed position.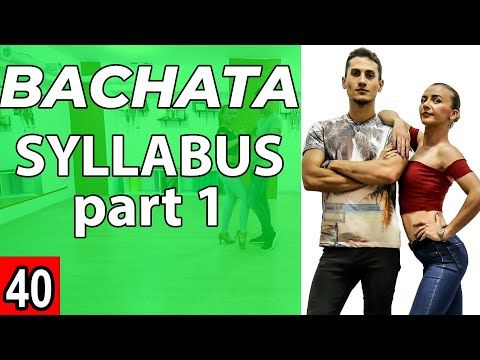 In the course that the man passes behind the woman, she stays in the same place. This is how you get to the coiled position, with the man behind the woman.
#4. The waves of bachata
The waves are one of the main movements of sensual bachata. A dance that, as its name suggests, plays with the sensuality of the movements.
The wave is a very simple step to execute. You just have to step forward the body a little, climb up, lean back slightly and bring that tilt from the head down as if it were a wave that slides through the body.
The continuous repetition of the movement will be what makes us look like a wave.

As you have seen, the steps of bachata are not really very complicated or complex. But like everything else, it takes a lot of practice to be able to score and let yourself be guided to perfection.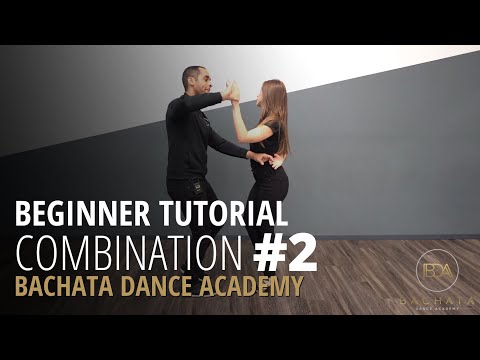 Bachata is a dance in which people of all ages can participate and lately it sounds everywhere, so go ahead, sign up for bachata classes whatever your level. You'll have a great time!
Bachata - how to dance correctly
Bachata is a beautiful and sensual pair dance that originated in the distant Dominican Republic. Only in a hot country of snow-white sand, azure sea and heavenly landscapes could an equally hot and passionate dance be born. Bachata is smoothness of movements, flexibility and plasticity of bodies, hugs and a romantic mood. If you look at a couple performing this dance, there is a feeling of complete unity and harmony of the partners, as if they are driven by one common wave of bewitching music. Today, bachata is gaining more and more fans, and the main role in this trend is played by the simplicity of the movements performed, but this is an erroneous assumption that may arise when first visually introduced to the dance technique.
Bachata - how to dance correctly?
Bachata lessons should be held in pairs with a dance partner, while such an emotional contact should be established between the partners, thanks to which the dance will be performed lively and organically.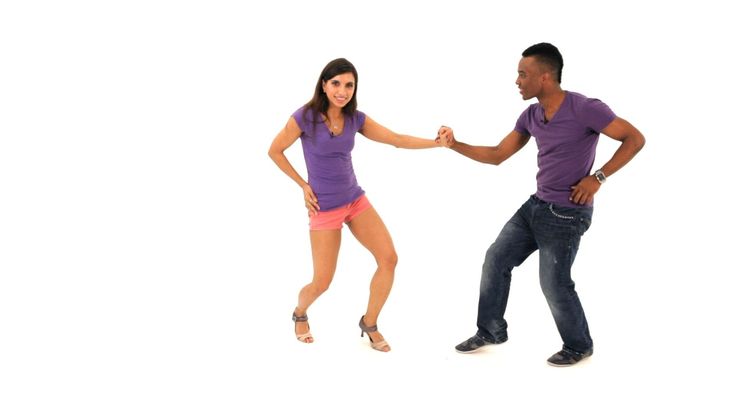 It is very important for dancers to open up and make contact with a partner, and if for people with a South American temperament this is quite natural, then for reserved Europeans it is very difficult. Despite its apparent simplicity, bachata is a whole complex of complex movements that should look natural. And for this, lesson after lesson should be honed technique: here the most important thing is the synchronism of the partners and the correct course of each part of the body. In the classroom, dancers will have to master many wave-like movements and deflections, and this requires hours of training.
A few rules for beginners
Those who are captivated by this extraordinary dance, which combines the contradictions of passion, tenderness and unpredictability, should definitely learn bachata. They will be helped by dance classes with experienced trainers who will explain the dance technique in practice. But not always and not everyone has the opportunity to attend a dance school, and basic skills will never become superfluous.
Here are a few basic and most important rules of bachata.
First, the man is the leader in the pair, and the woman is the follower. As if obeying her partner, she dutifully follows him, and each new step is certainly accompanied by a smooth rotation of her hips.
Secondly, bachata classes require good stretching, especially of certain thigh and psoas muscles. However, this is not a stretch in its classical sense, when the main goal is to bend the body at a maximum angle. The plasticity of the muscles is important here, due to which the rotation of the hips will, as it were, give a wave throughout the body. For pre-training, simple tilts and circular rotations of the torso are best suited.
Thirdly, the main element of the dance is the kick, without which bachata is inconceivable. This is a smooth rotational movement that women should perform with their hips, and men with their entire body. The one who managed to comprehend this element of dance, one can say, comprehended the very essence of bachata.
Finally, each step in the dance consists of 3 small steps, which should be performed at ease, while maintaining the visual lightness and playfulness of the movements.
And most importantly: in order to master bachata, it is not enough just to learn the basic movements and ligaments. It is important here to be able to improvise, because bachata is improvisation, full of passion and emotions, like the temper of South Americans.
Ideal partner for bachata — Dance School "Bachata"
Perfect confidence, his movements are imbued with self-sufficiency. But the female silhouette is always with him, they are one. The woman feels it and trusts completely.
Enduring reliability and responsibility for the female soul of dance. The transparency of his intentions encourages a woman to fully understand their interaction.
Caring sensitivity. It adapts to the slightest nuances of desires, organically feeling them. Depending on this, he chooses his style of conducting.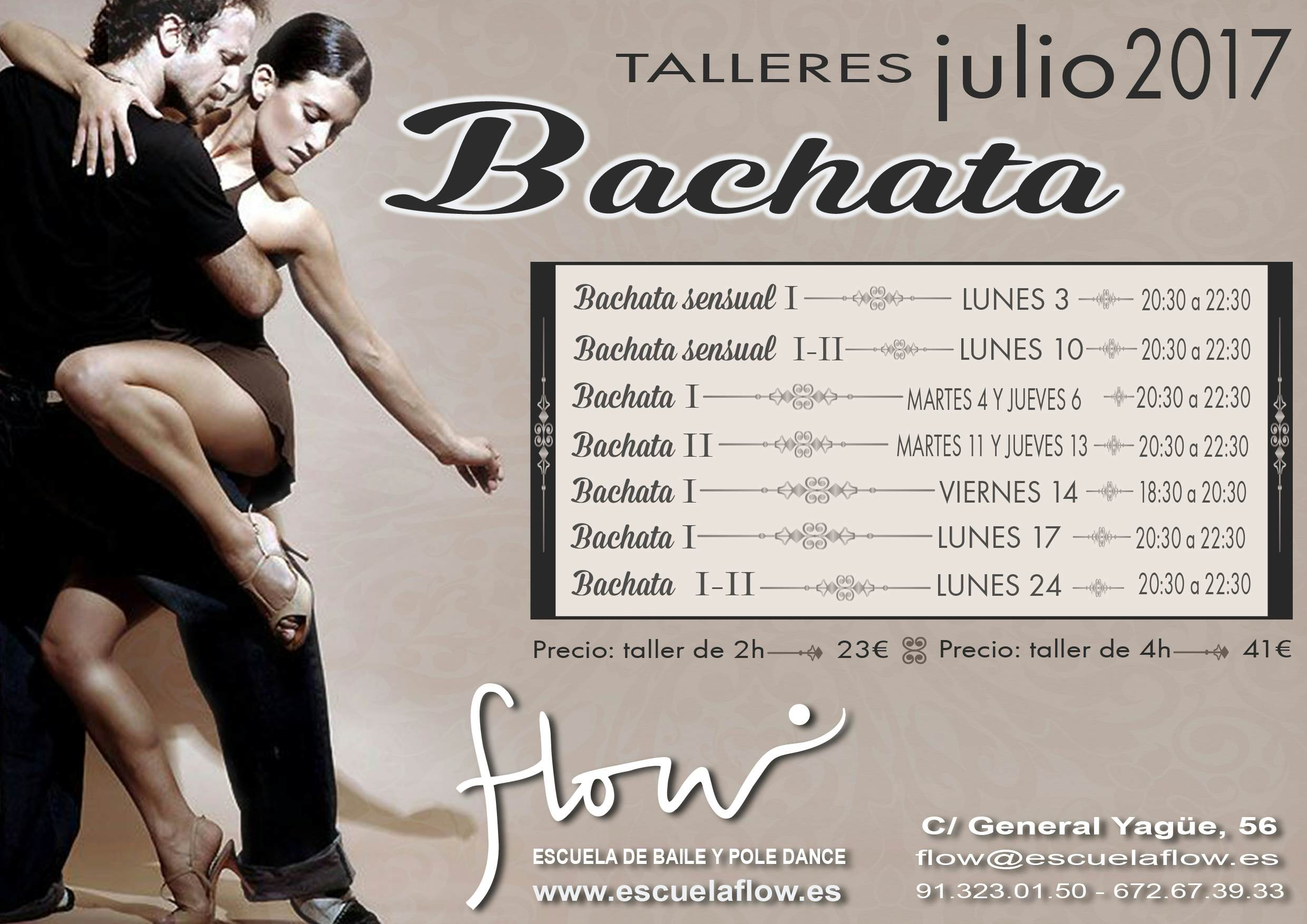 Or soft impulsive or hard and continuous. But in all there are vibes of passion that are always captured by a woman and she is ready to recklessly follow his gentle cherished rhythms.
He is focused on his partner. Nothing else exists now. Helping her to take the most balanced position during turns will never damage her decoration or cause inconvenience.
His image is impeccable. These are only expensive, non-irritating smells, harmoniously combining vibes, impeccable freshness of a well-groomed face. His clothes look like he put them on especially for your dance.
Complete self-control. No fussiness in confident movements, excellent exposure. He is above all trifles and inconveniences.
Strong confidence that inspires confidence. Approaching a woman, inviting to dance, hugging, starting with simple ligaments, he will definitely show that this woman is for him. When his confident infallibility passes to her, the movements will become as complicated as she can.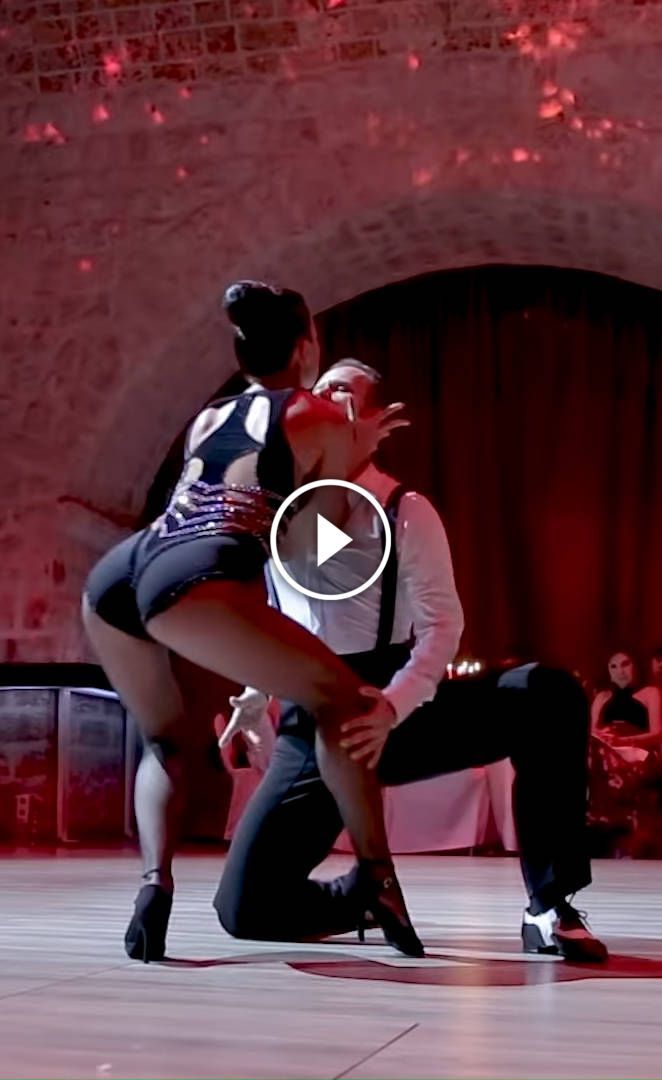 The success of the partner next to him will raise the dance to its true heights. Figures in the dance that the partner cannot perform will never be used by him. He will look for the reasons for this in himself, and improve the conduct of the dance pattern.
Nobility and generous kindness. Will always find beauty in a woman who is not invited by men and bring her to the dance floor. At the very beginning of the dance, she will feel his male sympathy and will be able to entrust him with control and feel protected and more confident.
He is silent in the dance. Complete absorption and concentration, sounds only impoverish the refined merging of souls in the dance.
Does not stoop to remarks and criticism. He himself will select the proper lead and choose the only correct manner of movements that can teach a woman and give her pleasure in dancing. When expressing a desire, he will help her to study individual elements, away from the dance floor and other dancers.
He does not focus on continuing the relationship, respecting the partner's feelings.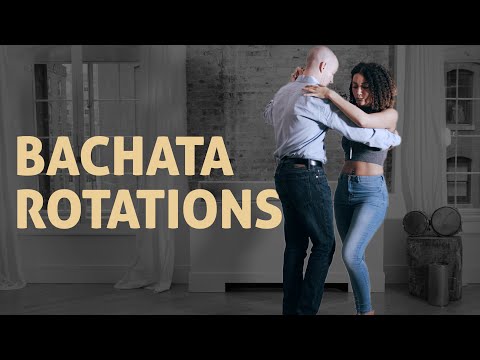 During three minutes of sensuality, passion can be released. But the end of the dance puts an end to it, unless the woman desires otherwise.
Joking playfulness. Joyful nonchalance and teasing in between. Darkness and a serious look are out of place here.
Conviction in a woman's abilities. Before the initial movements, he will try to inspire with facial expressions and kind smiles a good mood and the absence of any fear that something might go wrong.
Wordless heart support. He non-verbally guarantees her that the dance will comfortably carry her into the world of pleasant sensations, give her what she wants. The woman will understand that this partner invited her not to show off, but to give feelings.
Continuous eye contact until the woman lowers them herself. She will immediately feel his strength, obligation to protect and firmness. He will never seem weak or insecure to her.
Women who seem especially beautiful or frightening with their behavior and feigned emotions are as insecure as everyone else.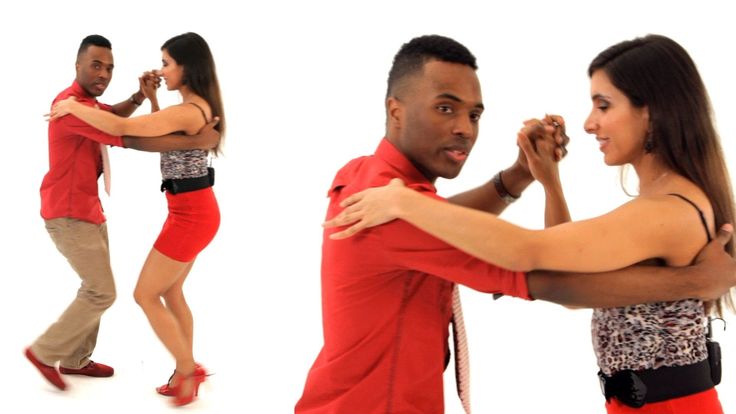 An ideally flawless man, personifying bachata, will give confidence to any woman who has complexes. He will select words that convince a woman of her true beauty, associated not only with appearance, but also with character traits, views on various life spheres.
Never appears to be manipulated. Clearly and directly approaching, without hesitation, he invites her to dance. The look is imperious and confident, neither timidity, nor trampling. It will be good with him in the dance of passion.
Polished courtesy and chivalry. A companion going to the dance floor in front will be carefully seated and stopped nearby. After making sure that she is well, he sits down himself. She bathes in the rays of his reliable protective protection.
In dance, merging with music, transforms it into movements. The dance comes from his back, torso, legs softly, plastically, unstressed. This manner of conducting conveys to her a range of tender feelings and energy harmony. No harshness, roughness, pulling, uncomfortable positions.