How to dance like jennifer lopez
Dancing with Jennifer Lopez
"I love the sound of Salsa music"

Jennifer Lopez
Jennifer Lopez dances Salsa
Jennifer Lopez known as JLo, a singer, movie star and one of the most beautiful women in the cinema according to different rankings is actually a fan of Salsa! Jennifer knows how to move and dance. At the end of the "Inside the Actor's Studio" show, James Lipton asked Jennifer what was her favorite sound? I love the sound of salsa music she answered. This show was also a great opportunity to see Jennifer dancing Salsa live!
Interview with Jennifer Lopez at "Inside the Actor's Studio" show: I love the sound of Salsa music and Salsa dance with her fan
May be it was Jennifer's roots from Puerto Rico, that fulfilled her with the passion for music and dancing, anyway, she always tried to combine and merge dancing with her life and career. At some point JLo tries to mix the salsa motives in her performance.
Which has a great influence on her. For example, we can see JLo dancing Salsa on the stage, too! At Eurovision that Jennifer attended in 2013, her performance was called Oda to Salsa. She made some Salsa dance moves during the show. Of course, it wasn't a complete Salsa dance, because her main focus was singing rather than dancing. But even here we can see her desire to dance!
Oda to Salsa, Jennifer Lopez performance at Eurovision 2013
It's also interesting to watch the short clip with interview and some scenes how Jennifer Lopez prepared for this performance and does the dance practice sessions.
Interview choreographer of Jennifer Lopez and see her practice session
One of her solo dance performances on stage was probably at the American Idol show, Season 10 Finale, held at the Nokia Theater in Los Angeles, Calif, where Marc Anthony performed his rendition of Héctor Lavoe's "Aguanile" and Jennifer Lopez performed hot as a dancer.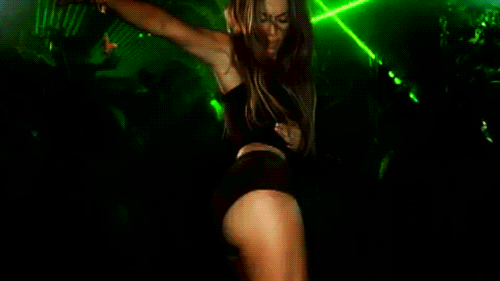 Jennifer performs hot Latin-American dance at "American Idol" show
Jennifer Lopez and Dancing with the Stars
Many of us would ask if Jennifer participated at Dancing with the Stars TV show. The answer is no. Unfortunately, she never joined the show, but if she would we are sure it would be very exciting and definitely she would win the first place!
Jennifer Lopez as professional ballroom dancer
Well, to be honest, JLo is not a world class dancer. But she played a great role as Paulina, a dance teacher, in a movie "Shall we dance?". In this movie Jennifer could fulfill her desire to dance – she performed all the Latin-American dances from Salsa to Tango and Waltz. Besides, she had a great partner – handsome Richard Gere.
Jennifer Lopez dances Tango with Richard Gere
Jennifer shows how to dance Waltz, scene from the "Shall we dance?" movie
What types of dances can Jennifer perform?
Jennifer has Latin roots.
Her ancestors came to the USA from Puerto Rico. Probably that's the reason why she loves Latin dances. We are sure she can dance almost anything, see her playing a game with Ellen (at The Ellen DeGeneres Show). Ellen shows a dance card, one by one, that Jennifer must perform, so that Ellen can guess what the name of the dance. It's really funny!
Jennifer Lopez plays a guess the dance game with Ellen
On stage JLo sings active songs and dances actively with passion. Her training is quite harsh and difficult. Every star as JLo and Madonna have their own dance studio - a private place with dance floor that is closed for the public where they do dance practice, take dance lessons from choreographers, being creative and try to think of new effective dance moves. It's a place where she trains with her crew or teammates - people who get involved and must dance synchronously with Jennifer.
Dancing biography of Jennifer Lopez
Born in the USA, Jennifer's parents were from Puerto Rico.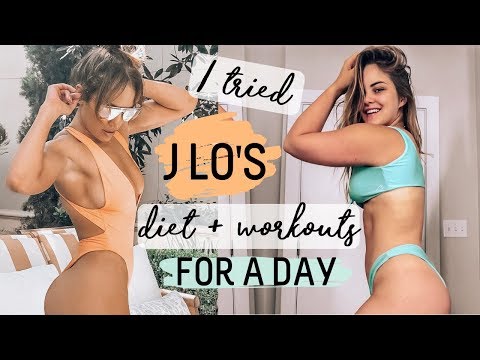 As a child, she enjoyed a variety of musical genres, mainly Afro-Caribbean rhythms like Salsa, Merengue and Bachata, and mainstream music like pop, hip-hop and R&B.
Jennifer started her dancing career as a teen in stage musicals. She took part in tours in Europe (in Golden Musicals of Broadway) and Japan (in Synchronicity). Then at age sixteen, she appeared in the movie, My Little Girl (1986).
After graduating from High School, Lopez attended one semester at Baruch College in New York City studying law, but Jennifer's first love was dancing.
When she heard about scholarships to a dance school in Manhattan, she went for it. At the same time she was taking full time courses in Baruch and taking her dance classes. Eventually this lead to a falling out with her mother who didn't want Jennifer to keep dancing and giving up studying to become a lawyer. So Jen moved out the house without having anywhere to stay, she moved into the building where she took dance classes.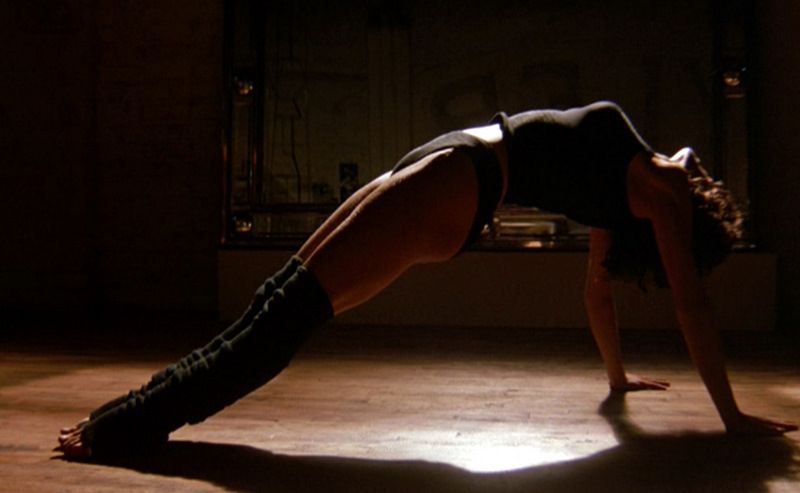 She financed singing and dancing lessons for herself from the age of nineteen. After attending College, Lopez divided her time between dance classes, and dance performances in Manhattan night clubs. She spent months auditioning for dance roles. Lopez was selected as a dancer for various rap music videos, and a 1990 episode of Yo! MTV Raps, and as a backup dancer for the New Kids on the Block and their performance of their song "Games" for the American Music Awards in 1991. In 1990, she won a national competition and earned a spot dancing as a "Fly Girl" dancer on the popular Fox comedy television comedy series program In Living Color from 1991–1993. Soon after, Lopez became a backup dancer for Janet Jackson and made an appearance in her 1993 video "That's the Way Love Goes".
Photo gallery of Jennifer Lopez
Most photos below are from the "Shall we dance" movie, others are from her on stage dance performances.
If you are interested in dances, then, please, check our Dance For You studio, where professional dance instructors and choreographers give dance lessons and master classes.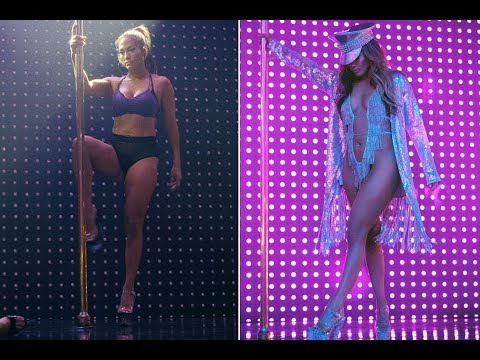 We know all the tricks that stars and dance champions use and we will share these secrets with you! All our dance events are always enjoyable and available for men, women and kids and different levels: newbies, amateurs, advanced and professional dancers.
Other articles you may like:
List of our dance lessons
Exploring the Kim Kardashian Dance Moves
Ballroom Dances: Types, Classifications, Competitions
Fitness Dancing: A Fun and Effective Workout
The Halloween Party: Dancing in Dubai
Watch Jennifer Lopez Dance Next to Ben Affleck at Super Bowl 2022
She's gonna dance and love and dance again!
As Jennifer Lopez continues to celebrate the success of her new romantic comedy Marry Me, the actress decided to step away from work and experience Super Bowl 2022 with boyfriend Ben Affleck.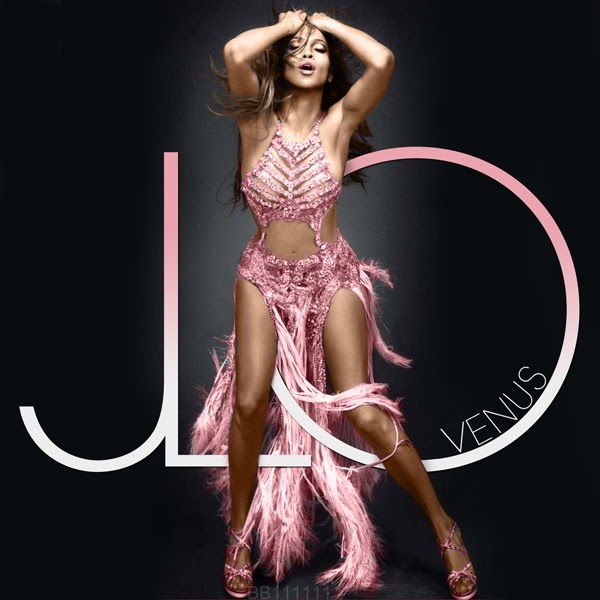 The pair was spotted hanging out at SoFi Stadium in Inglewood, Calif., as the Los Angeles Rams and Cincinnati Bengals faced off in the biggest football game of the year.
While fans at the game saw the pair on the big screen, viewers at home were able to spot the pair when NBC highlighted celebs in the stadium. When the cameras panned on Jennifer, she just so happened to be dancing away moments before the Pepsi Halftime Show kicked off.
"That big big #SuperBowl #HalftimeShow Energy," she wrote on Instagram Stories before showing her support for Eminem, Dr. Dre, Mary J. Blige, Kendrick Lamar and all of this year's performers.
photos
Super Bowl 2022 Ads
In true J,Lo fashion, the singer dressed to impress for game day with bold sunglasses, a white button-down and big hoop earrings. As for Ben, he opted for jeans and a dark button-down long sleeve.
Spotted off the field: Bennifer. ❤️ #SuperBowl pic.twitter.com/PZ7NeHVMM8

— E! News (@enews) February 14, 2022
Danica McKellar Reacts to Neal Bledsoe's View on Candace Cameron Bure
Amy Robach & T.J. Holmes Will Remain Off
GMA3
Pending Review
Sister Wives
' Janelle & Kody Brown Reveal They've Separated
So who else is enjoying game day in the city of Angels? Spoiler alert: The stadium is filled with your favorite stars. Keep scrolling for more star sightings.
Prince Harry & Princess Eugenie
Instagram
Prince Harry & Mickey Guyton
John Angelillo/UPI/Shutterstock
Jay-Z & Blue Ivy Carter
Instagram
Charlize Theron
Kevin C. Cox/Getty Images
Jay-Z & Blue Ivy Carter
Instagram
Hannah Ann Sluss
Instagram
Katy Perry & Orlando Bloom
Kevin Mazur/Getty Images for Roc Nation
Chloe Bridges & Adam Devine
Kevin Mazur/Getty Images for Roc Nation
Jimmy Tatro & Zoey Deutch
Instagram
Jennifer Hudson & Megan Thee Stallion
Kevin Mazur/Getty Images for Roc Nation
Ty Dolla Sign & The Weeknd
Instagram
Josephine Skriver
Ronald Martinez/Getty Images
Chip Gaines, Joanna Gaines & Ellen DeGeneres
Brian Rothmuller/Icon Sportswire via Getty Images
Dayne "The Rock" Johnson
Katelyn Mulcahy/Getty Images
Olivia Rodrigo
Katelyn Mulcahy/Getty Images
Shawn Mendes
Katelyn Mulcahy/Getty Images
Joe Jonas & Sophie Turner
Instagram
Lindsey Vonn & Usain Bolt
Katelyn Mulcahy/Getty Images
Chris Tucker
Instagram
Alex Rodriguez
Instagram
Alex Morgan & Servando Carrasco
Instagram
Astrid Loch & Kevin Wendt
Instagram
Ciara & Vanessa Bryant
Kevin Mazur/Getty Images for Roc Nation
Kanye "Ye" West, Tyga & YG
Instagram
Brie Bella
Katelyn Mulcahy/Getty Images
Keke Palmer
Kevin Mazur/Getty Images for Roc Nation
Devin Booker, Justin Bieber, Hailey Bieber & Kendall Jenner
Kevin Mazur/Getty Images for Roc Nation
Drake
Steph Chambers/Getty Images
Antonio Brown, Kanye "Ye" West & North West
Photo by Kevin Mazur/Getty Images for Roc Nation
Ellen DeGeneres & Portia de Rossi
photos
View More Photos From 2022 Super Bowl Game Star Sightings
Don't miss the 2022 Super Bowl on Sunday, Feb.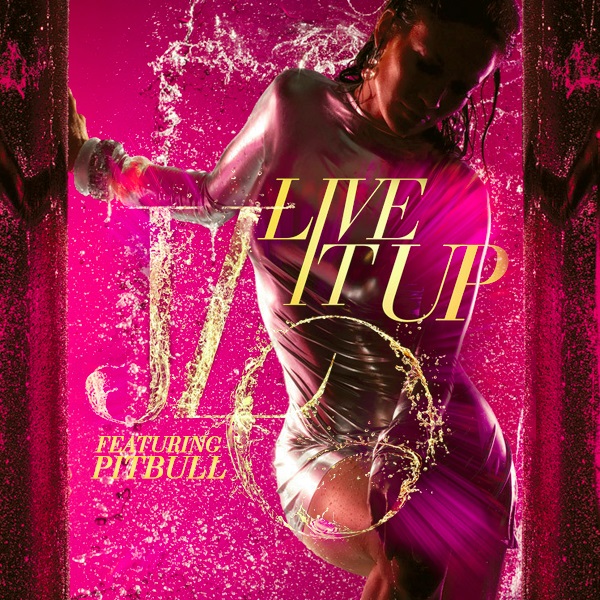 13 with kick-off starting at 6:30 p.m. ET/3:30 p.m. PT on NBC and Peacock.
Video of the day: Jennifer Lopez and Jimmy Fallon show the evolution of dance in music videos
Video of the day: Jennifer Lopez and Jimmy Fallon show the evolution of dance in music videos | RBC Style
TV channel
Pro
Investments
Events
RBC+
New economy
Trends
Real estate
Sport
Style
National projects
City
Crypto
Debating Club
Research
Credit ratings
Franchises
Newspaper
Special projects St.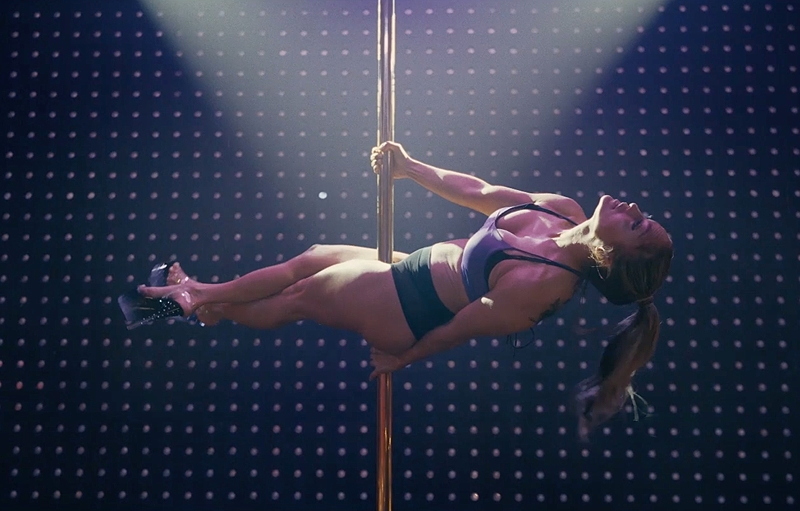 Petersburg
Conferences St. Petersburg
Special projects
Checking counterparties
RBC Library
Podcasts
ESG index
Politics
Economy
Business
Technology and media
Finance
RBC CompanyRBC Life
Repost Video of the day: Jennifer Lopez and Jimmy Fallon showed the evolution of dance in 9 clips0003
Repost Video of the day: Jennifer Lopez and Jimmy Fallon show the evolution of dance in music videos
Advertising on RBC www.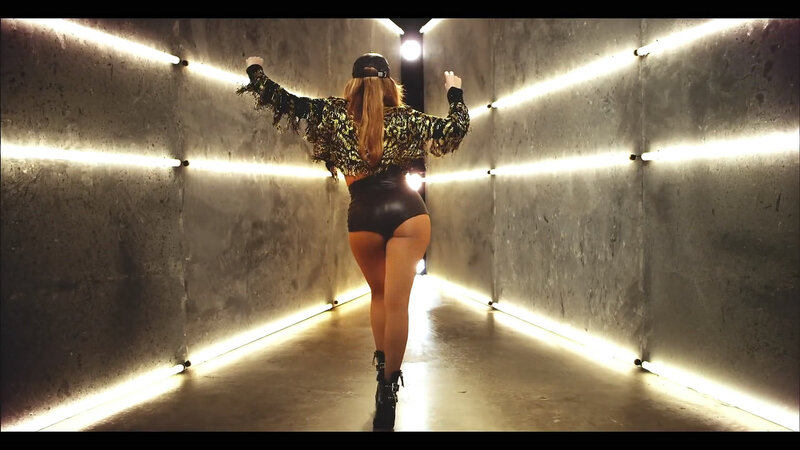 adv.rbc.ru
Advertising on RBC www.adv.rbc.ru
Advertising on RBC www.adv.rbc.ru
Repost
Author RBC Style
September 12, 2019
On the air of Fallon's evening show on NBC, singer and actress Jennifer Lopez again demonstrated to fans that even at 50 you can dance, as at 20.
Lopez and Fallon prepared assorted of the most famous dances, flashed in clips for the last thirty years. The performance began with 1990's "Can't Touch This" with a perky squat to hip-hop beats. In the next four minutes, J. Lo and her partner danced to "Macarena", "Ups! I Did It Again", "All The Single Ladies" and repeated the images of Miley Cyrus, Sia and Billy Eilish.
Jennifer Lopez's dancing prowess can be admired in Laureen Scafaria's The Strippers, which opens September 12th.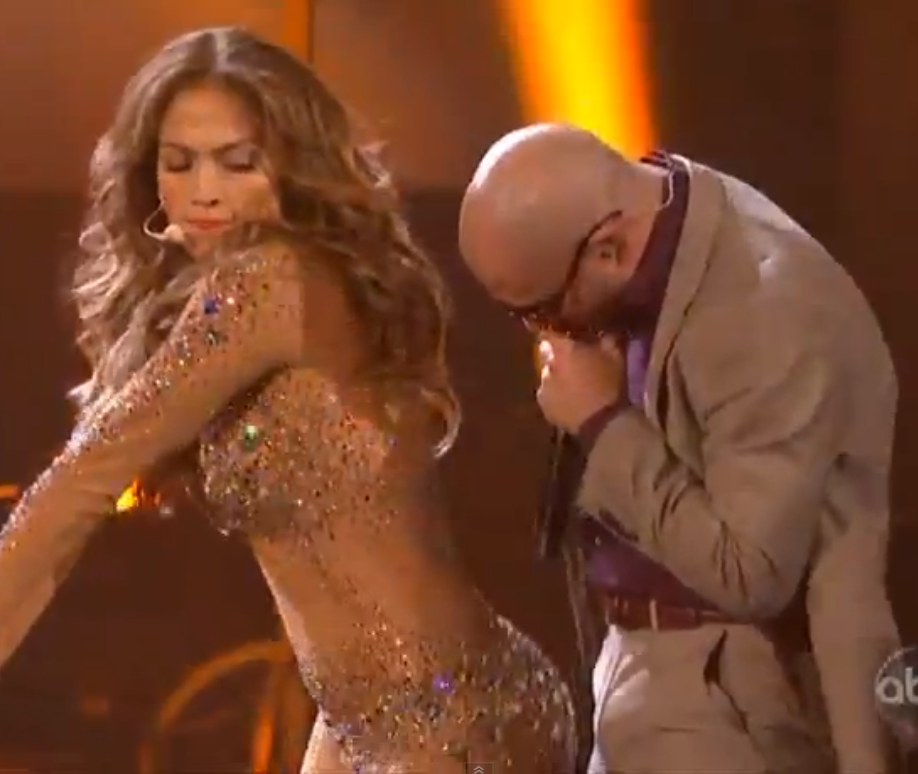 Tags: Jennifer Lopez
Move Like J Lo: Diva's Most Dancing Clips
Reviewing and preparing for the concert in St. Petersburg
Website editorial staff
After the notorious concert of Jennifer Lopez in Moscow, it's time for St. Petersburg to get ready for a grand party. What is the best way to do this? Recall the videos that will become a visual aid to the show. We put on large hoop earrings and turn on the selection. It's My Party!
I'm glad, 2002
youtube
Click and watch

The dance here is at the head of the whole story, because the full-length film Flashdance (1983) became a direct reference.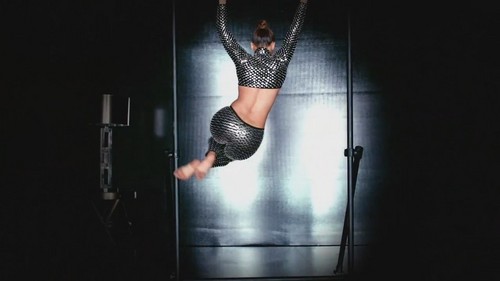 The director of the video, David LaChapelle, with whom Lopez had long wanted to work, was inspired by the film and proposed the idea. J. Lo danced in all scenes like it was the last time. On her Instagram (the social network is recognized as extremist and banned on the territory of the Russian Federation), she admits that she was injured during the performance of one of the dances. Turn on the clip, but be warned: after watching it, you will definitely want to go to a dance class.
"I was so engrossed in dancing in one of the scenes that I pulled my neck! We had to stop filming and return only after 10 days"
Ain't It Funny, 2001
youtube
Click and watch

Another strong work of Jennifer as an artist and dancer, paired with the legendary music video director Herb Ritz. The successful fashion photographer has also shot videos for Madonna, Michael Jackson, Chris Isaac, Janet Jackson and Shakira.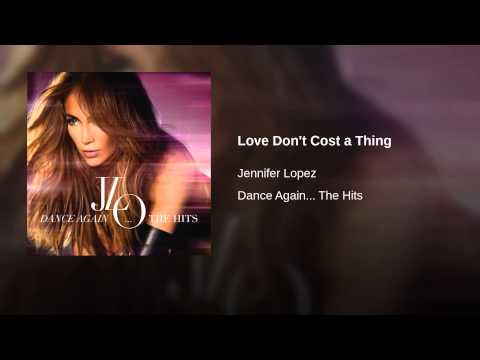 For Jennifer, he chose cinematic sepia and passion, which manifests itself in the love line and the main dance of the video - flamenco. Ain't It Funny is an example of a hit that is directly associated with the director's visuals and, of course, the dance.
Hold It Don't Drop It, 2007
youtube
Click and watch

Even though enough time has passed since the release date, the video is still relevant. Dancing in dazzling dresses and high heels, a giant disco ball, an 80s rhythm, metallics - it seems that Jennifer knows more than us and predicts looping trends.
The video clip of Hold It Don't Drop It is another proof that J. Lo only works with the best. The director was Melina Matsoukas, who directed music videos for Whitney Houston, Beyoncé, Kylie Minogue and a dozen other world stars.
Waiting For Tonight, 1999
youtube
Click and watch

Some of us had just started school, and Jennifer was already dancing in the green lights and conquering the world stage.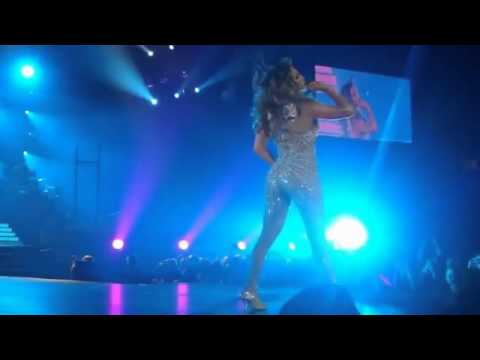 Waiting For Tonight is the work that the singer often recalls on her social networks. Perhaps because this is one of the first recognitions, getting into the main charts and two awards at once: the MTV Video Music Award for the best choreography and the Grammy for the best dance recording. The shoot was done by Francis Lawrence, whom you know for sure as the film director of Constantine: The Dark Lord, I Am Legend, The Hunger Games (all) and more.
Love Don't Cost a Thing, 2001
youtube
Click and watch

The video won the ALMA Award for Outstanding Music Video, beating out Enrique Iglesias and Christina Aguilera. The director was the video maker and screenwriter Paul Hunter - his work with celebrities cannot be counted. At 2 minutes 43 seconds, we are getting ready to repeat the technical movements choreographed by Darrin DeWitt Henson. The famous dance of the group 'N Sync in the clip Bye Bye Bye is also his work.