How to do first dance wedding
5 Simple Tips for a Fun and Flawless First Dance
Ah, the first dance! You're either having romantic visions of floating around the room in the arms of your love…or dreading the possibility of an awkward shuffle in the spotlight. Regardless of whether you're a dance floor regular, there are a few simple things you can do to guarantee a fun and flawless first dance on your wedding day. These tips from The Next Step Co. director and choreographer, Roshin Taylor, will help you ensure your first steps as a married couple are coordinated ones! 
1. Pick a song that really suits you both.
Don't choose one because it's popular at the time or conforms to older traditions. If you both really love a song or an artist in particular but think it may not be 'wedding appropriate', you may find a cover or acoustic version that is just perfect. Also, don't get trapped into thinking it has to be slow and soppy – your first dance should reflect your personalities and be about you both having fun and enjoying the moment.
2. Keep it short and sweet.
Your wedding is a celebration and you want to keep those party vibes in full swing. Don't let the song play out for four and a half, five minutes – it just dulls the mood. Even with the most impressive choreography, two to three minutes is the perfect length to leave everyone engaged and wanting more. Entertained guests are more inclined to jump straight onto the dance floor and continue the party with you after!
3. Think about your outfit and shoes.
If you have a few moves planned, make sure your dress allows for them. Long trains, many fishtail or mermaid style gowns or off-the-shoulder designs can be quite restrictive for certain dance moves. Also plan ahead by wearing your shoes a couple of times to see how confidently you can move around the dance floor in them. It's no good practicing some great moves barefoot in your lounge room and then realising you can't actually do them on the night! Remember you can always change your outfit if you have your heart set on certain choreography (as if you needed an excuse for a second dress!).
4. Learn a few basics. 
Having a lesson or two at the very least will get you both on the same page and eliminate the awkwardness factor. It really does make all the difference! Lessons can be scary but you'd be surprised how fun it is – on countless occasions, couples have commented just how much fun they had learning and practicing together in the lead up to the big day that they hadn't anticipated.
If you really don't have time or can't convince your partner to do a private lesson, try some moves together at home. Get comfortable with swaying together (on the spot and moving around), a few simple turns and a dip. Remember even with lessons, the more practice, the more natural and at ease you'll be!
5. Be present in the moment and just enjoy.
There will be some nerves, champagne consumed, different flooring and the dress always brings another element of complication. So let it be, smile and relax. Whatever happens at the end of the day, you've just married the love of your life and get to dance the night away with them!
Location: Victoria | Photography: Roam & Wander Photography | Film: Directors Edge | Coordination & Choreography: The Next Step Co. | Venue: Chateau Yering, Yarra Valley | Dresses: Raffaele Ciuca | Hair: K Image | Makeup: Anna Elizabeth Makeup | Suits: Briggins | Models: Shannon Turner, Nathan Smith, Nicole Ellis & Morgan Waterhouse
Your Wedding First Dance: Everything You Need to Know - hitched.co.uk
Twigs Branch Photography
With all eyes on you as you literally take the spotlight, performing your wedding first dance can be a daunting prospect – but it doesn't need to be. 
We must admit, the thought of taking to the floor to dance in front of all of our loved ones certainly had us feeling the stage fright. But as we delved further into the topic - with the help of some Hitched suppliers - we found out that the first dance doesn't need to be feared.
In fact, it can be enjoyed. 
Don't believe us? Scroll through our guide below where two dance experts answer all of your first dance related questions. From who's involved to when it takes place and how to banish pre-dance nerves, we've got the full lowdown on this romantic wedding tradition. We've also found some of the best first dance tutorials on YouTube so you can start getting to grips with some basic moves. 
All you need to do next is select your perfect first dance song. Happy dancing! 
Everything You Need to Know About Wedding First Dances
We put your burning questions to two London-based first dance wedding choreographers: Emma Weir, instructor and founder of Forever Wedding Dance, and Lukas Alexander, Founder and Creative Director of Save the First Dance Ltd. They filled us in on everything from when the dance takes place to how to nip pre-dance jitters in the bud. 
Damien Vickers Photography
What Is The First Dance at a Wedding?   
"The first time a newlywed couple dances together at the wedding reception is known as the first dance," says Lukus.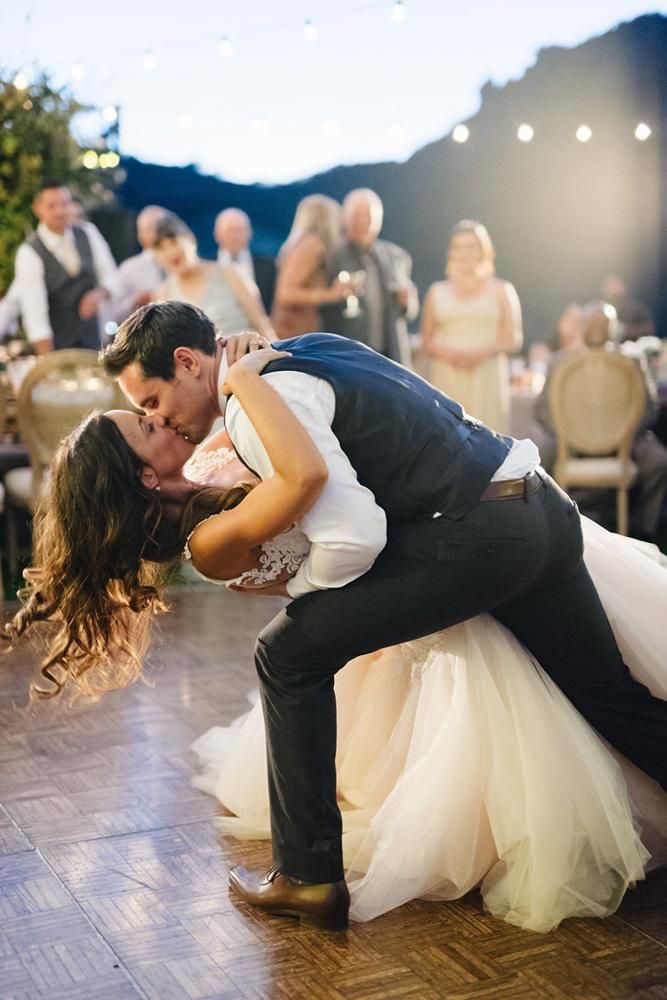 "This is a much-anticipated event and a special pre-selected song is typically played while wedding guests look on. The dance floor is 'officially' open to guests following the first dance."
Who Has the First Dance at a Wedding?
"The first dance usually just features the couple although they may invite guests and other members of the wedding party to join them on the floor after a suitable time," explains Emma.
If you're not keen to be in the spotlight for an entire song, or you simply want your nearest and dearest to join you on the dance floor asap, speak with your DJ, musician or whoever is in charge of the music ahead of time. Decide on a point within the song where an announcement can be made asking your guests to join you on the floor. Alternative first dances are an emerging wedding trend - you can think outside the box if you're not keen on the idea of dancing in front of everyone. 
READ MORE: 17 Songs to Avoid for Your First Dance
When is the First Dance at a Wedding?
Typically it happens at the start of your evening reception but, as with everything else about your.
day, we advise following the 'your day, your way' mantra and simply perform your first dance at the time that's best for you. Emma agrees: "Usually the first dance kicks off the evening reception, getting the party started when the band or DJ begin. However, sometimes people prefer to perform the dance earlier in the reception, such as before the meal." 
Lovell Photography
How Do I Slow Dance at My Wedding?
"The most important thing is to feel comfortable. A traditional 'ballroom' style hold is a classic and allows you to lift your arm easily to add in some twirls or do a dip. Having a dance lesson to learn the basics of hold and leading/following a few simple moves can often help with things like hand placement and finding the beat in the music which can help boost confidence on the dance floor," says Emma.
READ MORE: The 50 Best LGBTQ+ First Dance Songs
How Should I Announce the First Dance at My Wedding?
"Depending on your arrangements, this could be announced by the Master of Ceremonies, your DJ or the band.
You can discuss with them whether you want to walk onto the floor over the music or for them to wait until you are in place before the music starts," Emma explains. 
How Do I Do a First Dance at a Wedding?
The short answer? However you like! While slow dances were once the first dance du jour, these days anything goes and couples are encouraged to move in a way that best fits with their chosen music. Our experts agree: "These days a wedding dance can be anything you want it to be from a classic, romantic slow dance to something quirky and upbeat," says Emma, "Often couples want their song choice to reflect them and their relationship and, as a wedding choreographer, I have been asked to put together routines to all kinds of music.
"Some people know straightaway that they would like to learn a routine to their chosen song and others say they'd just like a few moves to avoid the 'dreaded shuffle' – i.e. awkward swaying without shape or style. It really doesn't have to be complex, you just need to look and feel comfortable.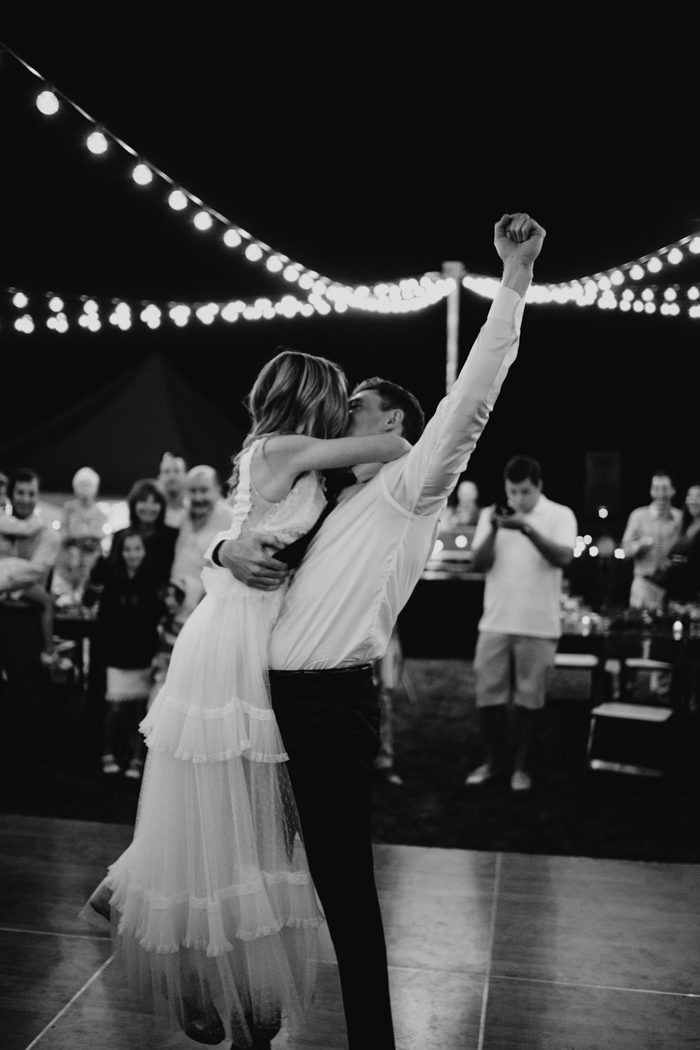 " 
Lukas echoes Emma's sentiment: "Couples can choose to do an improvised two step or waltz on the day," he reveals. "However, in recent years, we have seen couples deciding that they would prefer to be more prepared for their first dance for their special day and contact us to choreograph their routine. This is whether it will be a traditional routine or a fun surprising dance."
READ MORE: The Best First Dance Songs for a Vintage Wedding
Should I Practice My Wedding First Dance?
"Yes! Get to know your music so you can feel the beat and find the highlights in the lyrics so you can add in some twirls or dips at key moments. Even if you have lessons, definitely rehearse between sessions so that you can get the moves into your muscle memory and dance it intuitively. I recommend little and often, even if you don't have much space at home. Do it regularly and it will feel more natural," advises Emma. 
We think if you're going to the effort of hiring a choreographer, practising between sessions is the best way to get the most out of your tuition.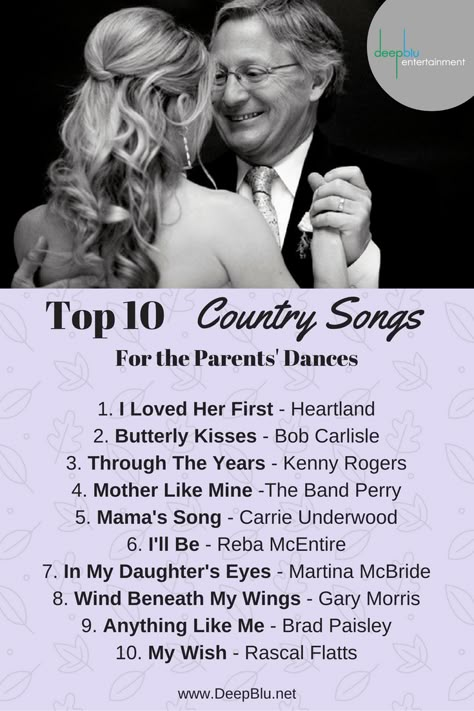 Why not make it a regular date night with a takeaway afterwards as a reward for all of your hard work? It can be a great way to spend time together ahead of the big day. 
Unsplash/ Luwadlin Bosman
What is the Traditional Dance for a Wedding First Dance?
First dances have traditionally involved slow styles rooted in ballroom. However, increasing numbers of couples are breaking away from tradition and choosing a style that suits them and their song choice. 
Emma always allows the style of movement to stem from the music itself: "Unless the couple have asked to do a particular dance (and their song works for that rhythm) I tend to borrow movements from a range of dance styles and blend them to suit the music that they have asked for."
How do I  Beat First Dance Nerves?
Getting in plenty of rehearsal ahead of the big day should help to allay any pre-dance stage fright along with selecting a dance that feels natural to you: "Think ahead about what makes you feel nervous and take some time to prepare.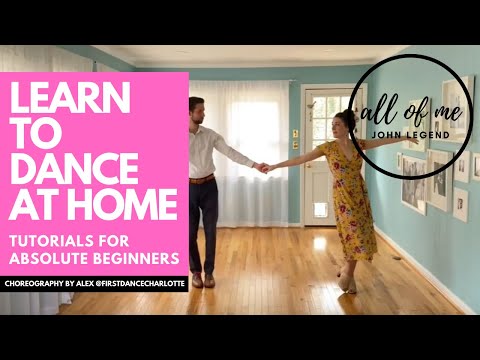 If you think you'll feel more assured with the structure of a routine then work with your teacher to build something that suits you and rehearse it until it feels natural," says Emma.
"If you think that learning a lot of choreography will just add stress then simply get to know your music and have a few moves that you are comfortable with to give your dance a bit of shape. A teacher can help you with things like how to lead and follow with little tricks like how to place your hands to make turns smoother and improve your balance and musicality – these little details can make all the difference.
"However, the most important thing is to smile at your partner, make eye contact and have fun, even if you make a mistake. No one else will know if you go wrong unless you show it on your face so just keep smiling and relax, enjoy your day. If you look tense, your guests will feel tense on your behalf but if you're having a great time, they will too." 
READ MORE: The 220 Best Wedding Songs for Every Wedding Day Moment
Wedding First Dance Tutorials 
Increase your confidence and give shape to your first dance by learning some basic moves.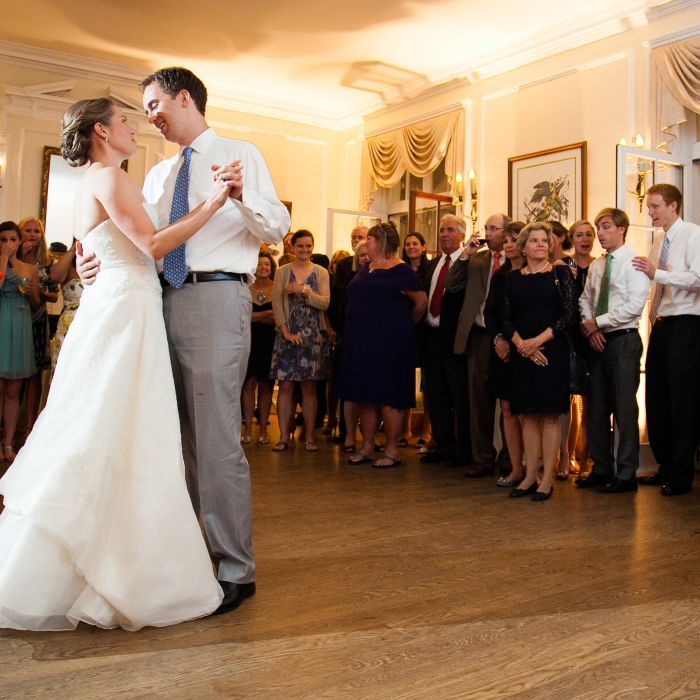 Clear the living room, put on your favourite track and get moving! 
Qualified ballroom instructor and 2018 Same-Sex Vice Ballroom World Champion, Michael Litke, talks you through some simple steps and handy hints:
This tutorial from dance pros Lindsey and Chris teaches you five simple steps that you can use to build a routine: 
Put your best foot forward in a pair of super-comfy flat wedding shoes - your feet will thank you later! 
How to stage a wedding dance yourself
+7 812 565-45-32
St. Petersburg
Ozerki
Grazhdansky Prospekt
Vladimirskaya
Pargolovo
For those who want to take the risk and try to stage their first dance on their own, I want to give some useful tips. I hope that they will help you competently plan and stage a harmonious wedding dance!
This article will be useful both for those who already know how to dance a little, and for those who are very enthusiastic and want to try their hand and come up with the dance of their dreams on their own. Your first wedding dance is in your hands!

So, what should be assessed and considered before proceeding with the production?

Size of the dance floor and height of the ceilings

If your dance floor is small, then when staging the dance, you should avoid moving around the ballroom, choosing more compact dance figures for your composition.
At the same time, if your venue is large, it is advisable to include several figures in your dance, in which you will actively move around the hall, thus filling the space visually.
Let's take a simple example: a wedding dance set to the tempo of a fast (Viennese) waltz. For the case if you have a small dance floor, you should stop at the "figured waltz" option, performing the figures without advancing, and performing the waltz itself "in a square".
If you have a large area, I suggest including a big circle waltz.

Ceiling height is important for high supports, the simplest of which is lifting the bride in her arms. Before performing such support, you need to make sure that the height of the ceilings allows it. For example, in some restaurants and on steamboats, it is problematic to perform high lifts.

Spectator's side

All your movements, and especially postures, should be laid out in directions and oriented to the "spectator's" side. To begin with, determine the configuration of your dance hall, the place where you will go to dance, the place where the main part of the audience will be concentrated, where the photographer and videographer will stand.
All your poses must be performed facing the audience. To do this, you need to decompose your dance into directions, so that for the performance of certain figures you find yourself facing your audience.
If you have 2 or more spectator sides, then you need to decompose your dance so that you alternately dance to one or the other spectator side. Preference should be given to the side where the photographer and videographer will stand.

Music

You can dance to any music you like. It should be borne in mind that it consists of musical phrases, which in turn are divided into measures. The main rules that I recommend to follow in order to achieve the musicality of your performance:

a) As soon as a new musical phrase starts, you must change the movement type. The simplest example: while the singer is singing one phrase, you make one movement, when he starts singing another phrase, you start making another movement. Most often in musical compositions there are verses, choruses and losses. They usually consist of several musical phrases.

b) Play with musical accents and puffs. Accents (beats in music) are perfectly played with rapid hand movements, a sudden stop in movement, or a sharp change in direction. Puffs are best suited for "smeared" smooth poses.

c) Within each musical phrase there are several measures (most often the time signature for modern compositions is 4/4, for a waltz 3/4). Try to hear them, isolate and decompose your movements into strokes, achieving clarity of execution.

Before decomposing your movements into music, I recommend doing a musical dictation: decomposing your music into phrases, measures, highlighting accents and puffs. And then to impose on them movements.

Duration

Suggested duration of the dance: about 3 minutes including entering the platform and bowing. If your musical composition is longer, then it is worth trimming it using software tools. A longer dance rarely looks good: the audience gets tired and the effect of the first impression is lost.
If you fundamentally do not want to shorten your melody, then I recommend inserting some pantomime scenes into it for contrast (scenes of a meeting, farewell, quarrel, reconciliation). This will advantageously set off the dance part and help make your performance more intense and interesting for the audience.

Physiology of the bride and groom

The appearance of the couple is very important for creating a harmonious dance.
Couples in which both the bride and groom have an ideal athletic physique and an ideal difference in height (10-15 cm) are few. All dance figures will suit these lucky ones.
But if your pair has features, then they must be taken into account and beaten, using 100%!

For example, for couples in which the groom is much taller than the bride (the difference in height is 20 cm or more), elements in which the groom goes down (visually becomes lower) and the bride remains standing will look very good. Also, for such a couple, support with rotation on the hands will look great, in which the bride is taken in her arms facing the groom (see photo above).

If there is a small difference in height between partners in a couple or the bride is taller than the groom, then supports are perfect for you, in which the bride deviates, and the groom remains standing straight. Elements in which the girl sits down on bent knees facing the groom will also look good. Rotation on the hands for such a pair is best done in a position when the girl is picked up sideways.

In couples where the bride has a more dense physique than the groom, we recommend avoiding elements with the bride lifting on her hands, the main emphasis in this case is better to place on the partner's plastic movements and masculine lines in the partner's positions.

Video work

If you are staging your own wedding dance, you will most likely be using video footage. It would be a big mistake to simply copy the movements from someone else's dance.
When watching the video, be sure to select those movements that you understand how beautiful and correct to perform and avoid complex and incomprehensible elements.
You should also be aware that what looks easy and beautiful in a professional performance, for beginners, it may not look advantageous at all.
Think about whether the movements you like are right for your couple, whether you perform them well. Take a video of yourself and compare the resulting picture with the original. Leave only those movements that you are good at.

Advice for girls

Girls, think about the features of your wedding dress when staging a dance. If the dress is tight, then you should wear a tight skirt at the rehearsal in order to immediately avoid movements that you basically cannot do in this dress.
If you have a crinoline dress, then wear a crinoline at rehearsal so that you and your fiancé get used to its size. Remember that the crinoline creates some distance between you in the dance, as well as inertia in the rotations.
If you have a train - then you need to either stab it or support it with your hand. Accordingly, during rehearsals, always keep something in the hand that will be occupied by the train. Often the choice of movements for a wedding dance is largely dictated by the bride's wedding dress!

Time

When working on the wedding dance on your own, you need to start staging about 2 months before the wedding. Chances are you won't have much time right before the wedding, and a good staging is time-consuming (especially if you don't have any dance experience), so it's best to start working on the dance early. With the rehearsal mode 1-2 times a week for one hour, you will have time to put on and learn the dance, film yourself on video and work on your mistakes.
It is a good idea to start doing any pair dance (in a regular dance group), this will allow you to master the principles of pair movement and teach you simple movements that you can use in your production.

Staging a wedding dance by yourself is an interesting, creative, but not an easy task. I recommend that after the end of the production, if possible, come to professional teachers for at least one lesson and show them your dance. I wish all the newlyweds happiness, love, joy and good luck in staging the wedding dance!

Author — Lydia Salop.
Copyright reserved. For republishing, please contact the PR department.

Order a professional wedding dance
Summer!
Articles
All about wedding dances
How to stage a wedding dance yourself?
How to prepare the first dance: everything you need to know about it
The newlyweds' first dance is a very touching and at the same time crucial moment.
How to properly prepare for it, choose a song, rehearse, and what if you don't dance at all?
Do you really need a first dance at a wedding?
The first dance is a pleasant tradition. This is a special moment of the evening when the lovers dance for the first time in a new status - as husband and wife. Why keep the tradition? We know at least 5 pros.
This is a wonderful element of the celebration scenario, which will color the evening and will become one of the highlights along with the ceremony, colorful rituals and numbers performed by the artists.
This is a very touching and emotional moment for the guests and, in particular, for the parents of the newlyweds. Often it is the first dance that causes tears of happiness in mothers and grandmothers.
Dancing is also worth it in order to get amazing photos and videos.
The first dance can also be a semantic part of the wedding: choose a special composition that will fit into the general outline, or put on a whole dance number that will continue the series of performances of the artists.
Finally, the few minutes during which you dance will probably be the only moment of the day when you will have time to think about each other and about your relationship, forget about all the worries and worries and abstract from what is happening, as if you were left alone.
How to choose a song
Most often, couples prefer slow songs - this is a win-win option even for those who do not dance at all in life.
If you want to perform an unusual dance, it is better to choose rhythmic music and rely on movements.
The song for the first dance can be absolutely any:
your favorite composition,
the song you first met, danced to, or kissed to;
a song related to something in your story;
music written especially for your couple.
No idea what song to pick? Refer to the classics: Elvis Presley, Frank Sinatra or, for example, Queen will always be relevant. And if the selected composition is too fast for your dance, you can ask the guest musicians to cover it at a slower pace.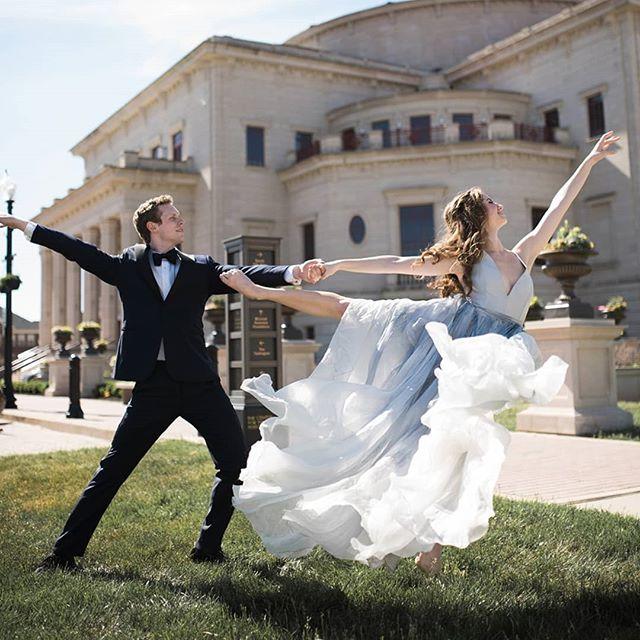 How to choreograph a dance
If you have chosen a slow composition and are not eager to choreograph a special dance, you can limit yourself to a kind of waltz. According to statistics, this is what most couples prefer.
If you want to surprise your guests with an unusual performance, but you are not professional dancers, it is better to contact a choreographer. By the way, it would be more correct not to try to come up with a dance on your own, but to let the master listen to your song or even several to choose from and find out what dance options he can offer.
Do not forget that the preparation of a wedding dance can take from several weeks to several months, depending on the complexity of the performance and your workload.
How to deal with shyness
If you are shy about dancing in public and are terrified about how you will perform your first dance, training will help you. Try going to a dance studio or just going to clubs before your wedding - this will give you confidence.