How to dance like a robot tutorial
How to do the robot
Learn how to dance like a robot in this video tutorial! Robot dancing is really all about dime stops from popping dance style. In this video you will learn how to dance the robot easily with foundational popping concepts.
Want more? Get the full Course:
The Ultimate Popping Dance Course (Beginner to Advanced)
Learn how to dance popping and locking with step by step video lessons. You will learn hits/popping, waving, robotics, gliding, vibrating, slow motion effects and more. Become the freestyler you always wanted to be and impress your friends with your dance moves. Includes 3+ hours of video lessons. You can download it instantly or stream it online here.
Learn more & Buy it here (Click here)
---
[Transcript]
If we go to one of the purest forms and definitions of popping, it is actually to act or imitate as a robot.
Robotics is all about dime stops. So dime stops is another huge fundamental dance style of popping. And it is the ability to freeze at a point in time.
Now technically speaking, you don't even really have to hit to do dime stops. It's more of just about the freeze. You definitely see a lot of poppers do a miniature hip when they dime stop.
Dime stop is definitely used a lot in robotics and I think it's a great tool to use to develop patience when you dance. Starting out, it's really easy to get caught in, "I got to do this. I got to go over here and do that." But dime stops force you to freeze. So practicing dime stops can develop patience which is an awesome thing to have starting out.
So dime stops are I think a really easy move you can do on the first try. It's just about freezing. So I'm going to give you a pattern to follow. Start with the left and the right arm to match it. And I'm just going to pick four corners. So I'm going to go left, down, down right, right.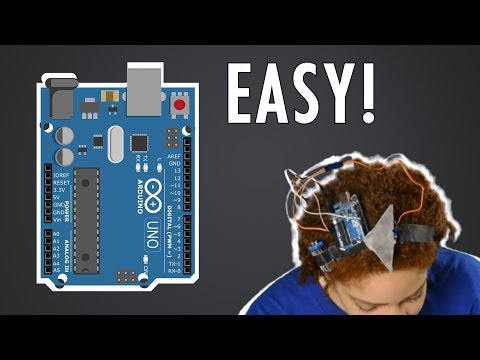 Pop.
Now, I want to add a little bit more. I'm going to start using my heels to turn. Heels. Head.
Robotics is actually I think one of my favorite dance styles. I found myself roboting throughout the whole day. Roboting is definitely something that you can take your natural day-to-day movements and turn that into robotic style kind of dime stops.
So for example, let's say I'm at dinner table. That's the way I'm going to sit down. I put my arms out, set my plate right here, instead of just reaching out to get my fork and grab, I can go. So really, it's just about using a regular way of doing things and thinking like a robot and using dime stops to kind of beat your communication for interpreting that as a dance.
I want you to think of a natural thing you do every day whether it's brushing teeth or [0:02:26] [Indiscernible] and interpret that right now as a robot. If you were a robot, how would blank? OK? Fill that spot in. And we'll catch you guys again.
[End of transcript]
More Hip hop dance videos
dancing like a robot tutorial
TikTok
Upload
For You
Following
redbullau
Red Bull Australia
New dance move: Unlocked ✅#LearnOnTikTok #Dance #Robot #Freestyle #DanceTutorial #redbull #givesyouwiiings
1.

6K Likes, 6 Comments. TikTok video from Red Bull Australia (@redbullau): "New dance move: Unlocked ✅#LearnOnTikTok #Dance #Robot #Freestyle #DanceTutorial #redbull #givesyouwiiings". HOW TO DO THE ROBOT IN 5 STEPS | Elbows to 90 degrees | Raise arms and hands together | .... GET ON OUR LEVEL.
50.1K views|
GET ON OUR LEVEL - Libra
robozaddyy
ROBOZADDYY
Bus this out at the function and everyone going crazy🔥🔥 #tutorial #dance #robot #betteroffalone #fypシ #viral
TikTok video from ROBOZADDYY (@robozaddyy): "Bus this out at the function and everyone going crazy🔥🔥 #tutorial #dance #robot #betteroffalone #fypシ #viral". Robot | Tutorial | Step 1 | .... BETTER OFF ALONE AT BIBLE SCHOOL.
801 views|
BETTER OFF ALONE AT BIBLE SCHOOL - ☆ juicyhilton ☆
rebeca.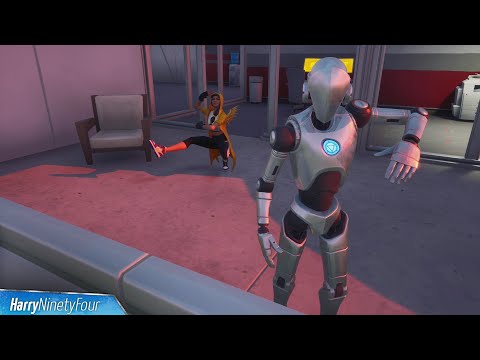 tms
Rebeca
#robot #dance #tutorial #howto #dancetutorial #learnfromtiktok #tut #robotdance #ladytrondance #DigitalDivas #howtodance #fyp #foryou #foryoupage
TikTok video from Rebeca (@rebeca.tms): "#robot #dance #tutorial #howto #dancetutorial #learnfromtiktok #tut #robotdance #ladytrondance #DigitalDivas #howtodance #fyp #foryou #foryoupage". Robot Dance Tutorial | Keep your palms and fingers relaxed | Make 90 degrees angles with your arms | .... 原聲.
15K views|
原聲 - Mj.无名氏
omni4reall
Omni
Who's going to start botting🤖? #dancetutorial #dance #robotdance #danceforbeginners #fyp
611 Likes, 10 Comments.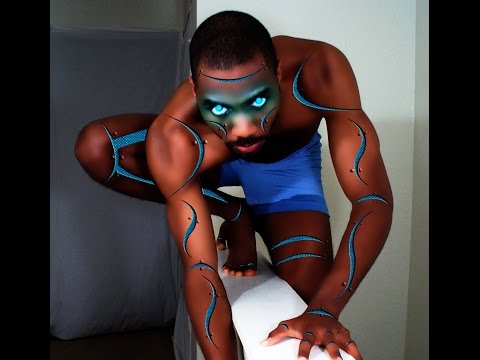 TikTok video from Omni (@omni4reall): "Who's going to start botting🤖? #dancetutorial #dance #robotdance #danceforbeginners #fyp". Robot for beginners 🤖 | Step 1 - Straight face no emotions😐 | Step 2 - Be 50% stiff and tense | .... MONTERO (Call Me By Your Name).
12.9K views|
MONTERO (Call Me By Your Name) - Lil Nas X
robotvall
Robot Vall
How to ROBOT DANCE. Basic. #роботвэлл
829 Likes, 18 Comments. TikTok video from Robot Vall (@robotvall): "How to ROBOT DANCE. Basic. #роботвэлл". Dance Pop Dance Pop(956915).
37.7K views|
Dance Pop Dance Pop(956915) - Cristopher World
mr_robot_dance
Alieno
Basic Robot Dance Moves for you‼️ Learn and repeat‼️😜 #robot #robotdance #tutorial
236 Likes, 5 Comments.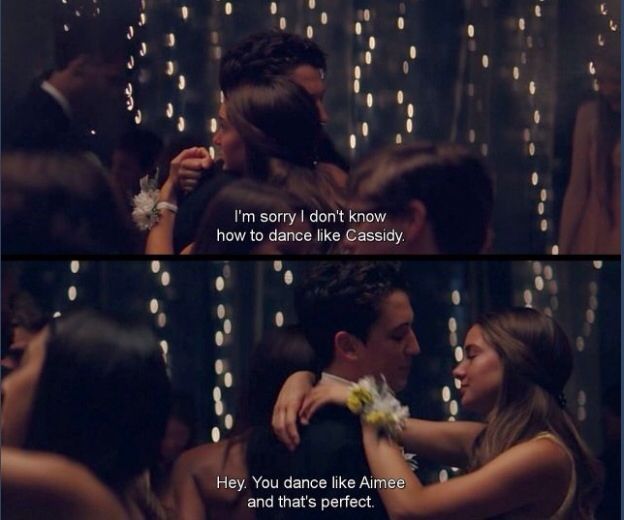 TikTok video from Alieno (@mr_robot_dance): "Basic Robot Dance Moves for you‼️ Learn and repeat‼️😜 #robot #robotdance #tutorial". dźwięk oryginalny.
9710 views|
dźwięk oryginalny - Alieno
cardin.ww
cardin.ww
This is how I do it 😭😂 #cardinww
TikTok video from cardin.ww (@cardin.ww): "This is how I do it 😭😂 #cardinww". TUTORIAL ON HOW TO DO THE ROBOTO DANCE.. Salary Salary.
13.5K views|
Salary Salary - Robot Boii & Mellow & Sleazy & Soul Revolver
art2face
Patrick Williams
TUTORIAL because so many people tried it! #respect from my side🙏🏻#art2face #dancetutorial #robot #robotdance #robotsound #tutorialdance #tutting
5.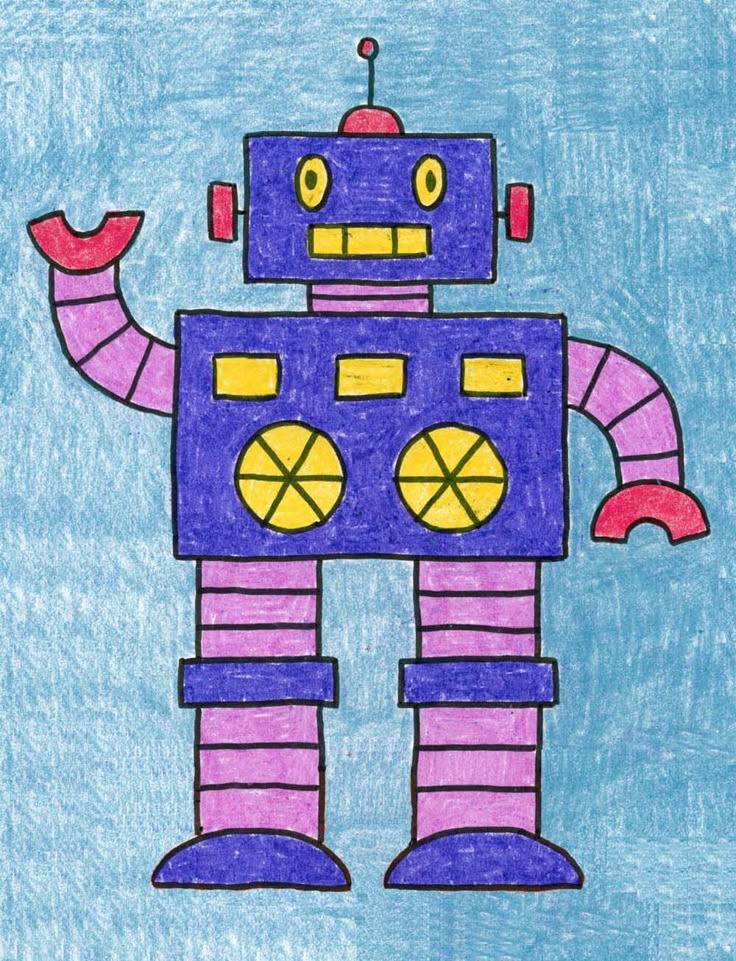 4K Likes, 34 Comments. TikTok video from Patrick Williams (@art2face): "TUTORIAL because so many people tried it! #respect from my side🙏🏻#art2face #dancetutorial #robot #robotdance #robotsound #tutorialdance #tutting". TUTORIAL . Original Sound.
105.1K views|
Original Sound - Unknown
Robot Dance training for beginners (NEW) ALL LESSONS >>>
Robot is one of the styles of modern street dance. The robot style was the basis of the popping dance style. The direction of the robot had a strong influence on the development of other directions, such as dubstep dance , electric boogie . Even in the hip-hop style, techniques taken from the robot style are used. Therefore, learning a robot will make your dance more expressive and stunning.
1. About the robot dance. Basic Robot Dance Technique (Video Training Course on Robot)
First of all, pay attention to fixing the dime stop and how to do isolations correctly.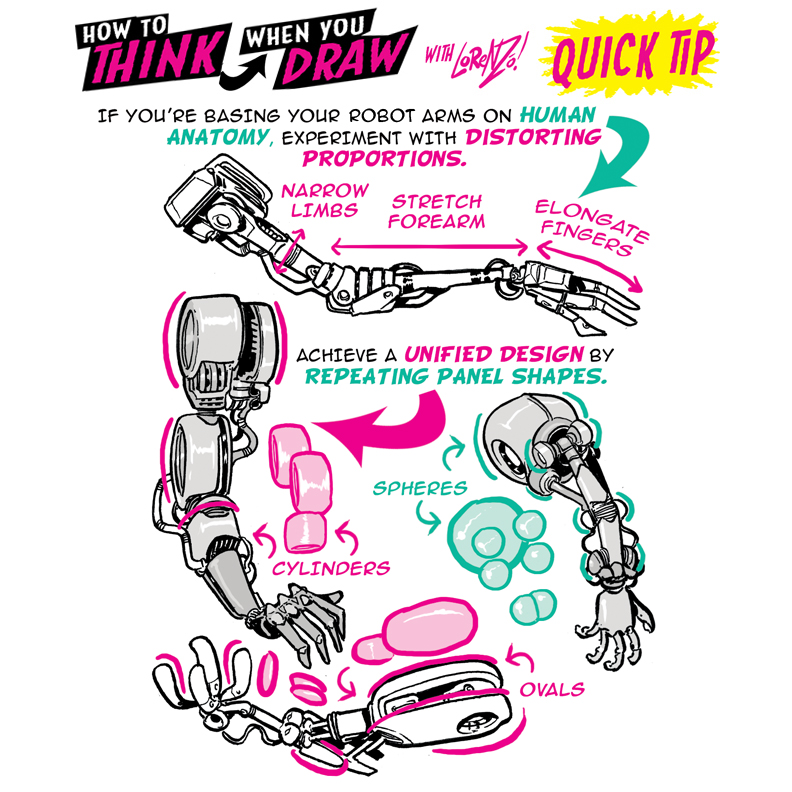 It is these things that give a feeling of mechanicalness and iron, creating the image of a terminator or a moving combine according to your desire))) Also, do not rush and do not try to keep up with the music, because your robot is not late for the train!
Another little secret that will allow you to blow the mind of any viewer. Try not just to move like a robot, but try to become a robot at the moment of the dance! Then all your movements will be transformed and become true!
There is a robot dance school in Moscow in Moscow. If you want to quickly master this direction under the strict guidance of experienced trainers - come, we will help :)
2. Sequences in robot dance. Training for beginners
As such, there is no basic technique in this style, but it is replaced by the principles of dance performance. One of the most important principles is the principle of sequence of movements.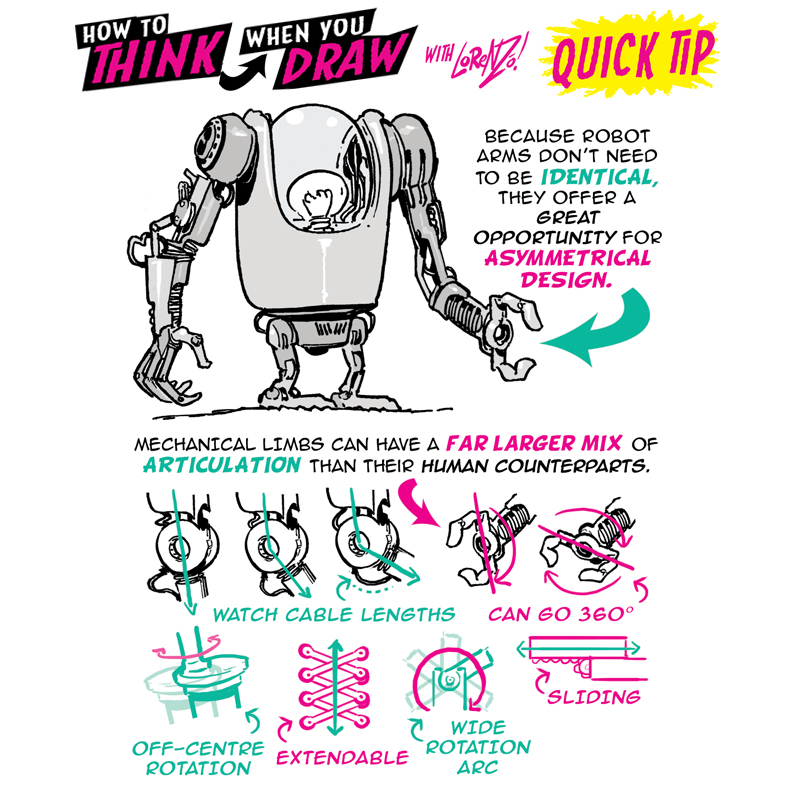 That is, one next movement does not begin until the previous one ends. Of course, there are exceptions to this rule, as to any rule, but at first it helps a lot to avoid mess and confusion when performing a dance. Here, in general, the main thing you need to know for the successful development of this spectacular style!
3. Robot-style arm movements: online robot dance lesson
Many beginners often have a question: what can be done in a robot? What movements can be used in robot dance? 80% of robotic movements are done with the hands. So, you must know and be able to do it. In this lesson, the different options for how the hands should move will be analyzed in detail. Even using only them, you can create very cool numbers and introduce the viewer into a complete trance.
4. Body movements. Robot dance tutorial
How to do inclinations correctly? Is it possible to use turns, and what is necessary for your body to become the body of a real "iron" robot. We will analyze the basic movements of the body during the dance, as well as you will learn about the principle of "fragmentation" and learn how to apply it.
5. Movement or gait of the robot. Online video lesson on the robot.
In this video tutorial you can learn how to walk like a robot. I will show several options for walking, which will make the image of a robot in your dance more solid and "iron". There are simple movements that are suitable for beginners, and a little more difficult. In any case, I'm sure that with just a little time, you can learn how to dance the robot! What's more, it's worth it!
6.
Microcontrol and isolation. Robot dance training.
Want to learn how to dance the robot really cool? So that when people see your dance, they stand with their mouths open? Then it's time to "tune" the technique and work on an important detail, such as "micro control". You will learn one concept that will help you stand out from other people and dancers.
Robot dance lessons for beginners and not only in Moscow. Come join us for a trial session. It's free :) To sign up for it - click on the pink button below.
where to learn bachata, ballroom dancing, salsa, shuffle and other popular dances
Afina Erofeeva
choreographer
I am sure that everyone can find a dance style to their liking.
For example, locking and house are suitable for those who want to experience more positive emotions, and for looseness and confidence, you should pay attention to contemporary or social dances.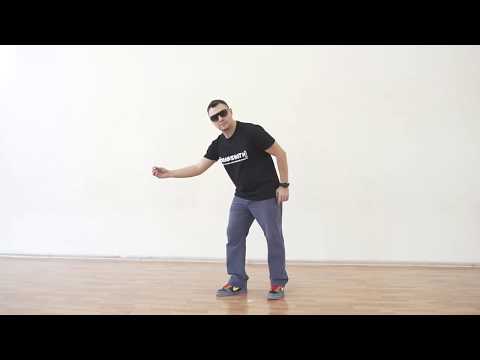 With a measured lifestyle, you can try reggaeton or shuffle, and with an active and rich lifestyle, you can try calm and structured styles: a European ballroom program or classical ballet.
In this article, I will tell you how different styles differ, and I will also help you find schools where you can learn all this.
Title
What dances are taught: ballroom dancing, club latin
Cost: one-time lesson - 600 R, subscription for 4 classes - 2000 R
Where: st. Profsoyuznaya, 56
More details: on the website
"Titul" is a dance club that specializes in ballroom dancing. The club has groups for beginners and advanced students, and you can study according to the European or Latin American program.
The European program includes Slow Waltz, Viennese Waltz, Tango, Foxtrot and Fast Foxtrot. And in Latin America - samba, cha-cha-cha, rumba, paso doble and jive. You can also contact "Titul" if you need to prepare a wedding dance.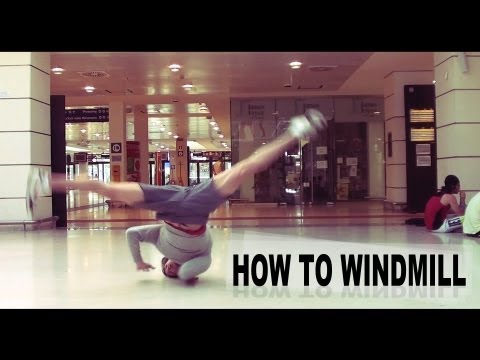 Ballroom dancing works almost all muscle groups, especially the legs and core. You won't be able to get pumped up in the dance hall like from hard regular work in a fitness club, but dancing can compete with running. Dancing also affects posture and coordination.
/dance/
How much does it cost to send a child to ballroom dancing
At first, you can study in Czech, but over time you will need special dancing shoes: lower heels for the European program, higher heels for Latin. Men, as a rule, wear dark trousers, and women wear knee-length or ankle-length skirts.
First dance school
What dances are taught: salsa, bachata, kizomba, reggaeton
Cost: single lesson in a group — 500 R, subscription for 8 group lessons — 2900 R, individual lesson — 2500 R
Where: st. Krasnoproletarskaya, 16
More details: on the website
The school specializes in social dances and reggaeton.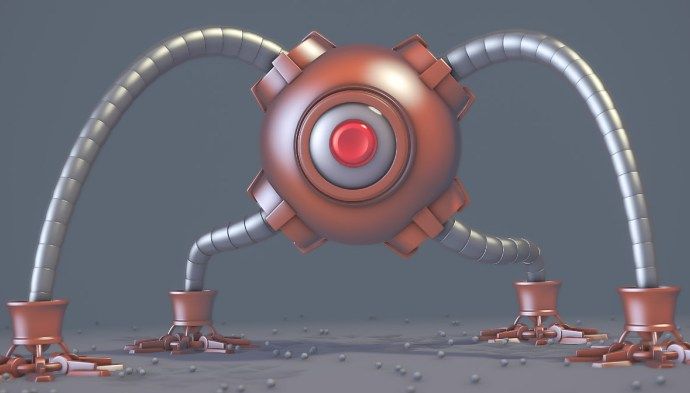 Social dance is built on contact and interaction between a couple. The leader here is the partner: he invites the partner to make some kind of movement, and she answers him. It turns out a kind of dialogue, improvisation, which does not involve memorizing a sequence of movements.
Another advantage of social dancing is communication and new acquaintances: you can go to parties and dance with new partners every time. The First Dance School often organizes them: in the summer they usually dance on Pushkinskaya Embankment near Gorky Park.
/hustle-dance/
How much does it cost to practice sports hustle in Moscow
I'll tell you more about the specific styles that you can learn here.
Salsa is a Cuban dance based on communication, flirting and seduction. Physical contact in salsa is almost always limited to either hands or touching the waist or shoulder. Dancing salsa is not difficult: each dancer independently combines the movements as he wishes.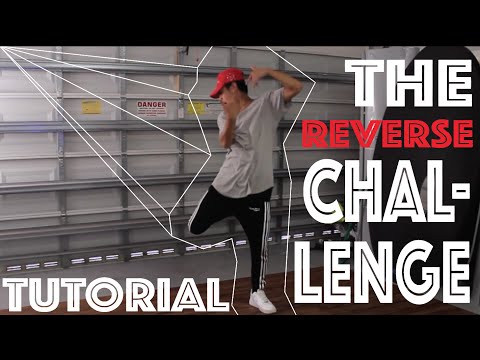 Women should wear high heels and an ankle strap. From clothes, a dress or a skirt is suitable, which do not interfere with freely swinging your leg, bending over, raising your arms, bending over and sitting down deeply: the main thing is that nothing is torn or torn during movements. I recommend that men wear sports shoes or light shoes with flexible soles for classes: sneakers with thick rubber soles will not work. You can come to the first classes at the dance school in Czech shoes or sports slippers.
Bachata is a simple, affordable and popular dance from the Dominican Republic. Bachata is built on leading and following. To make the dance look spectacular, you will need to learn the backbends and waves: this requires skill and control of the body.
Science pop about the history of everyday life: about food, money, fear
Clothes made of elastic fabrics are suitable for bachata. Just like other social dances, you can start bachata classes in sneakers and, as your dance level grows, switch to special dance shoes.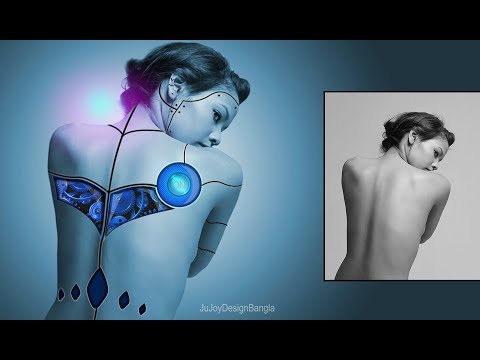 For a partner, both shoes for the Latin American program and shoes for the Argentine tango are suitable, it is better to start with a low and stable heel - no more than 5 centimeters.
The choice of shoes for men is even wider. They can dance in jazz shoes, jazz sneakers, modern jazz shoes, European ballroom shoes. The main condition is a comfortable fit on the leg.
Kizomba is a dance and musical style that originated in Angola. There are no complex elements and connections in kizomba: to start dancing, it is enough to master three or four basic movements. Basically, the elements are performed by the lower body: hips and legs.
The partner covers the entire back of the partner with his hand and controls every movement, completely controlling her. But visually, the main role is played by the partner and the smooth movements of her back and hips: they move in the dance with a large amplitude. Any clothes are suitable for classes.
Reggaeton is one of the most active and dynamic dances for all ages.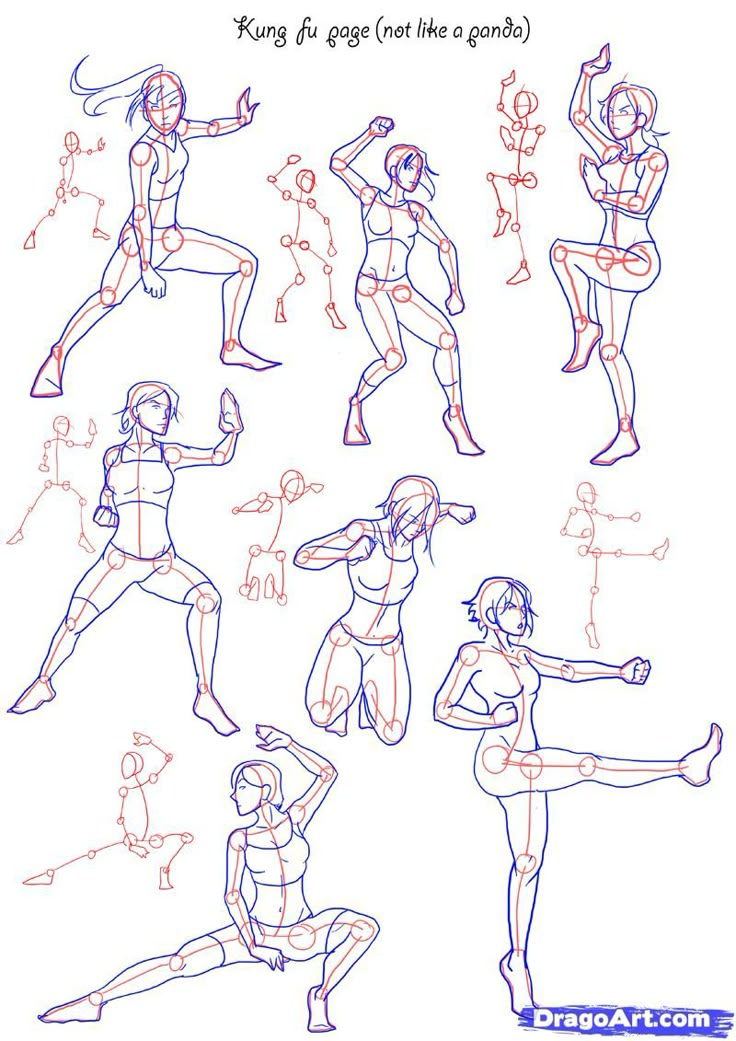 The roots of the dance go back to Puerto Rico and Panama, where it originated on the basis of reggae, hip-hop and dancehall.
Frank reggaeton, sensual, sometimes even aggressive. The basis of the dance is rhythmic movements of the body, hips, chest simultaneously with the pelvis, waves, turns, shaking. The dress code is also not important, except that it may be inconvenient to dance in a skirt.
Oriental dances - belly dance school
What dances are taught: belly dance
Cost: 8 lessons — 2900 R, individual lesson — 2500 R, first lesson — free
Where: st. Krasnoproletarskaya, 16
More details: on the site
Belly dance is the modern name for a certain dance technique, a mixture of Indian, Turkish, Arabic, African and Gypsy folk dances, combined into one style.
When learning the technique of belly dancing, first perform various elements of the dance - waves, shaking, strikes, figure eights - in isolation: only with arms, shoulders, chest, hips or legs.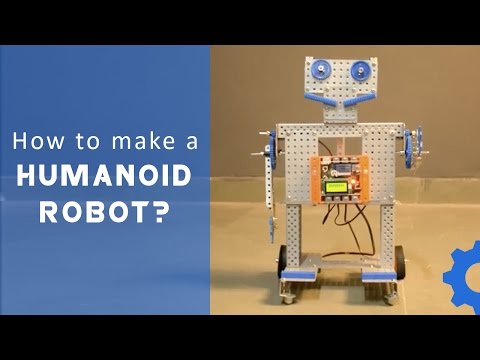 Each part of the body works in a different rhythm and direction, while the dancer herself may not even move. The East is danced with almost relaxed muscles, composure and clarity are necessary only at certain moments to perform blows and shaking.
In class, you will need a top that reveals the belly, arms and décolleté as much as possible. Plus, interchangeable shoes with thin soles like Czech shoes, gymnastic half shoes or ballet flats.
The school has different levels of groups: beginner, intermediate, advanced and show group. The latter regularly wins prizes at competitions and festivals.
MAYAKDANCE
What kind of dances are taught: classical dance, modern dance (contemporary), additionally conduct classes in stretching - stretching and maintaining physical fitness
Cost: trial lesson - 300 R, 4 lessons - 2800 R, 8 lessons - 4800 R, 16 lessons - 8800 R, 24 lessons - 10 800 R, individual lesson - 2800 R
Ivanovsky pereulok 11/6, building 1
More: on the website
The teaching staff of the school includes dancers with a choreographic education, ballerinas and candidates for master of sports in rhythmic gymnastics.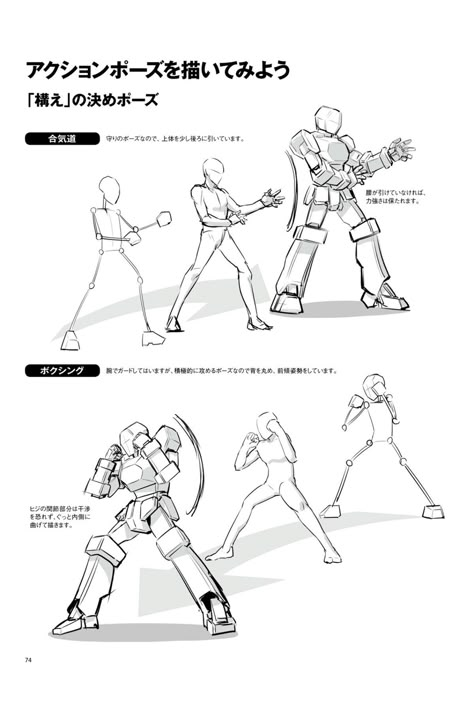 In the classroom, students not only practice technique, but also perform elementary group studies, prepare for classical productions, rehearse performances and receive homework. Every year, the studio holds reporting concerts: students can take part in one-act ballets or modern numbers.
I'll tell you more about the specifics of different classes to make it easier to choose a direction.
Classical dance classes include exercise at the barre, exercises in the middle - the same as exercise, but without support - and small jumps. An exercise at the barre is a sequence of movements aimed at sequential warming up and inclusion of the foot, knee, hip into the work, working out the correct positions, setting the body and feet. All this is then used in the dance. There is also an opportunity to master the technique of pointe dance: after a general lesson, those who wish are given half an hour to train jumps, steps and combinations "on fingers".
Those who want to practice classical dance will need soft ballet shoes and tight-fitting sportswear: leggings, leggings or ballet leotard, ballet leotard and skirt.
Modern dance, contemporary, incorporates elements of both Western dance styles - modern, jazz, pop and folk dances, classical ballet, and oriental techniques, such as yoga and martial arts. Each choreographer develops his own unique style of dance in accordance with his dance background and character, so the practice of this dance in different studios can vary significantly.
/diy-course/
How I made my online course
During classes, attention is paid to body awareness, quality of movements, work with space and body weight. Jumps, falls, movements are studied at different levels - at the top and in the stalls: on the floor.
Stretching is needed to increase flexibility and develop muscle tone. During the lessons, the muscles of the back, abs, legs, and buttocks are worked out in a complex way. With regular practice, stretching increases the mobility of the hip joints - this helps in classical dance classes.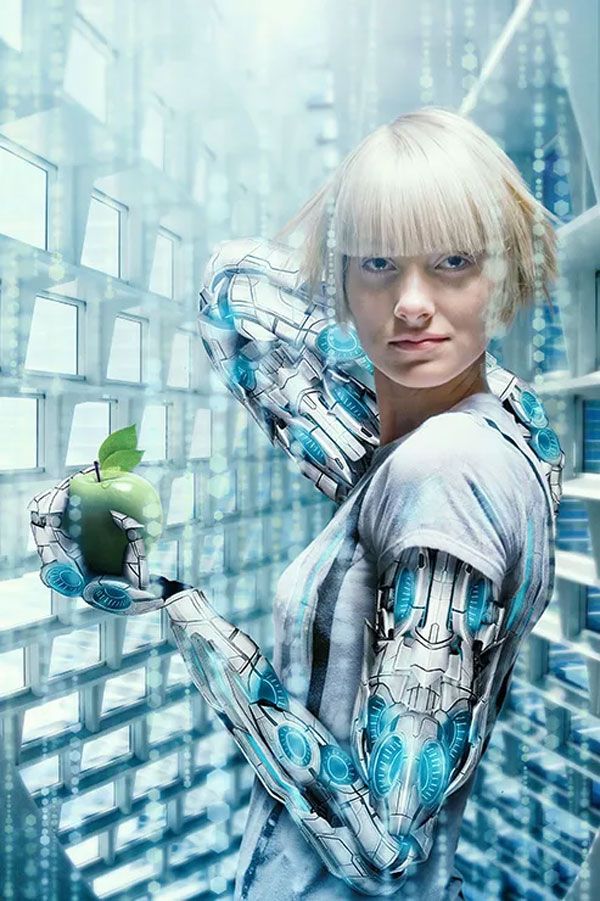 A lot of attention is also paid to stretching into a split, which gives a large range of motion necessary for many areas of dance.
Loose sportswear and socks are required for class.
SHUFFLE MSK
What dances are taught: shuffle
Where: st. Malaya Dmitrovka, 5/9; Prospekt Mira, 5, bld. 80s. The main element of the shuffle is the hop: a small, almost imperceptible horizontal jump. It is used in the vast majority of movements and gives the dance the illusion of sliding on the floor. Shuffle can be danced to any music.
The dance is energetic, so the class is a complete cardio workout. For shuffle, it is important to choose the right shoes: sports sneakers or sneakers with a strong toe on non-slip thick soles.
The studio holds an annual Underground Shuffle Battle championship. The group also participates in corporate parties, dances in parks, and conducts night training.
/best-sneakers-album/
"I already have my fifth pair": 12 proven and comfortable sneakers
Dragon Dance School
What kind of dances are taught: hip-hop, dubstep, popping, robot, breakdance and other street dances
Cost: the first lesson is free, one-time training is 700 R, 8 lessons is 3900 R
Where: st.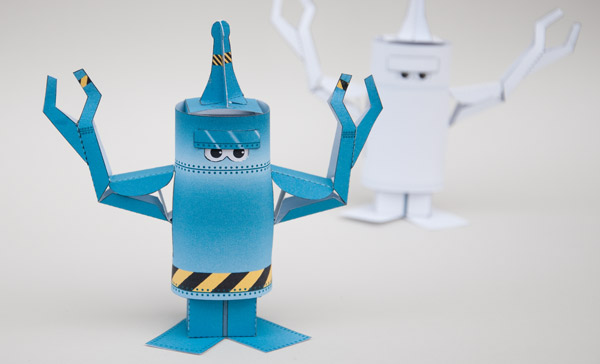 Dobroslobodskaya, 3
More: on the website
The school has existed since 2000, its founder Alexander "Dragon" is one of the veterans of electric boogie and dubstep in Russia, who influenced the development of street dance, three times champion of Russia in top breakdance, organizer championships in street dance styles. Studio students also participate in dance events, competitions and battles.
The school has two courses. The first one is called "Illusion-style", where they learn to create illusory movements imitating "non-human" ones - a robot, puppet, wave or bunch of energy, and spectacular performances based on movements from different styles. In Russia, these areas are called top breakdance.
Other - "Hip Hop Styles" - includes elements of hip hop and related styles such as popping. Classes are very active, they have a lot of intense amplitude movements - they are convenient to perform in everyday clothes: jeans, T-shirt, sneakers.
Here are some dance styles you can learn.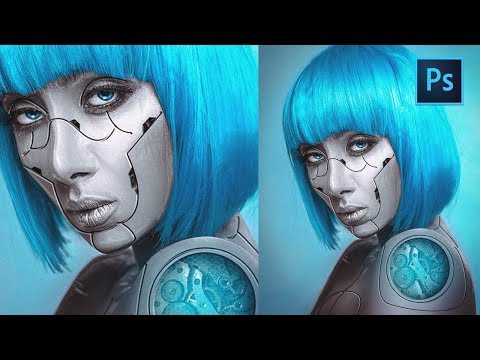 Dubstep consists of a series of long and short movements that are woven with accelerations and decelerations up to a complete stop. Waves, complex sharp and smooth movements of the hands and elbows, turns, glides and isolations are used. All this allows you to completely beat the music track.
Robot is one of the top breakdance styles. The basis is the possession of the dimestop technique - the ability to freeze for a while, standing on one foot on an imaginary coin.
The principle of style is the "isolation" of movements. The most difficult thing in the performance of the robot is the point control of the muscles: the dancer must convey the feeling as if the robot is trying to perform human movements. The movable joints of the arms and legs are hinges that perform rotational movements. Another important principle is the sequence of movements: the next movement does not begin until the previous one ends.
Animation - simulates the movement of animated cartoon characters.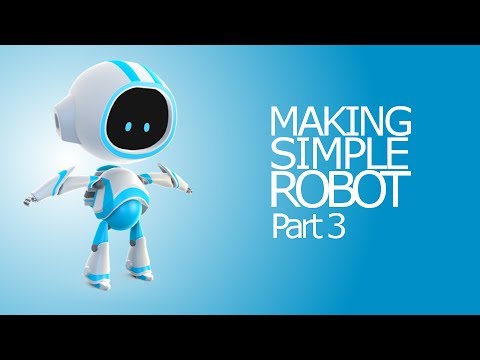 The main content of the animation is different types of gaits. Each movement is divided into many small phases with stops, the pattern of the dance is intermittent.
Hip-hop is almost any dance that is danced to the appropriate music, so it's more commonly referred to as "hip-hop dance". New school hip-hop dance relies on active footwork. The main movement of hip-hop dance - "push" - is swaying the body back and forth or side to side with a straight back. As a rule, the swing in hip-hop is not performed on its own, but with a springy movement of the legs, and all basic movements are performed in parallel with the swing. The dancer moves dynamically and at the same time relaxed, so it seems that the number is invented on the go.
Popping - the essence of this style is that each movement ends with a sharp deceleration due to muscle tension. A diligently engaged dancer in six months will be able to portray the "moonwalk".
Exotic Dance
What dances are taught: strip plastic and pole dance
Cost: trial lesson - 300 R, one-time lesson - 800 R, subscription for 8 attendances of group classes - 5000 Slave 8, unlimited days - 12 000 R, individual lesson - 1800 R
Where: st.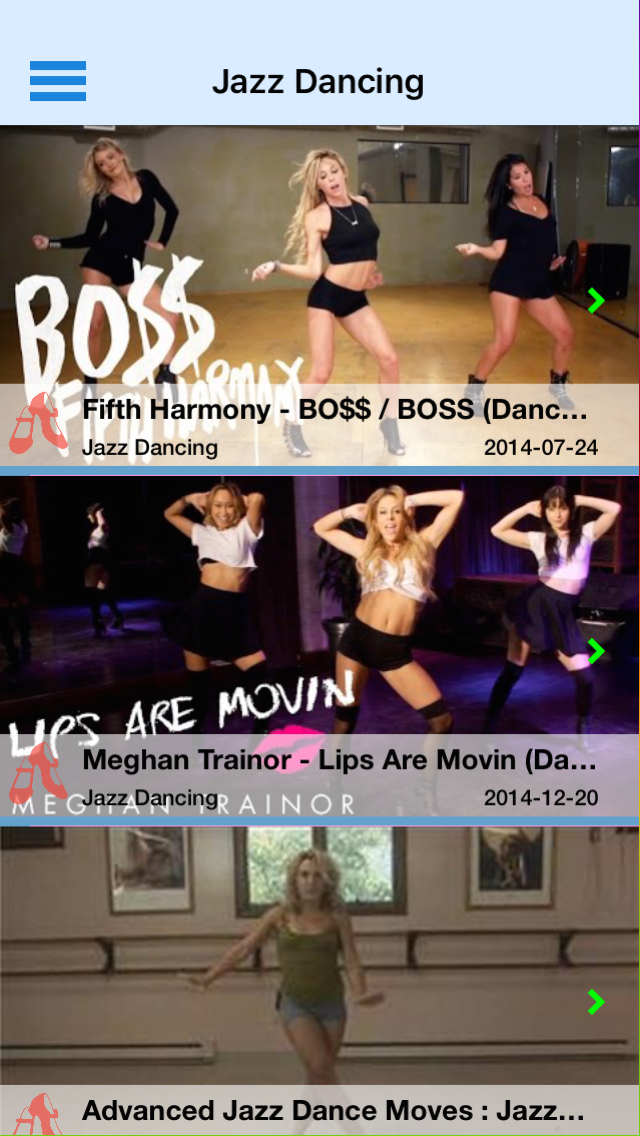 Pyatnitskaya, 71/5; 2nd Cable passage, 1, building 2; Khokhlovsky lane, 7; st. Maria Ulyanova, 19
More details: on the website
Pole dance, in my opinion, is an alternative to both the gym and aerobics, since it combines strength exercises and aerobic exercise. The difference between striptease and half-dance is that the first is a club version of the pole dance, and the second is more of a sport.
Pole dance is a unique synthesis of dance art and sport, choreography and acrobatics. The pole acts as a "partner" and at the same time a gymnastic apparatus, and the dance line can run both horizontally - movements near the pole, "twisting", and vertically - elements performed on the pole, "tricks".
/striptease/
How I worked as a dancer in strip clubs
For classes, separate sets are suitable - a top and short tight-fitting shorts or leggings for exotic dance: so the movements will not be constrained by anything.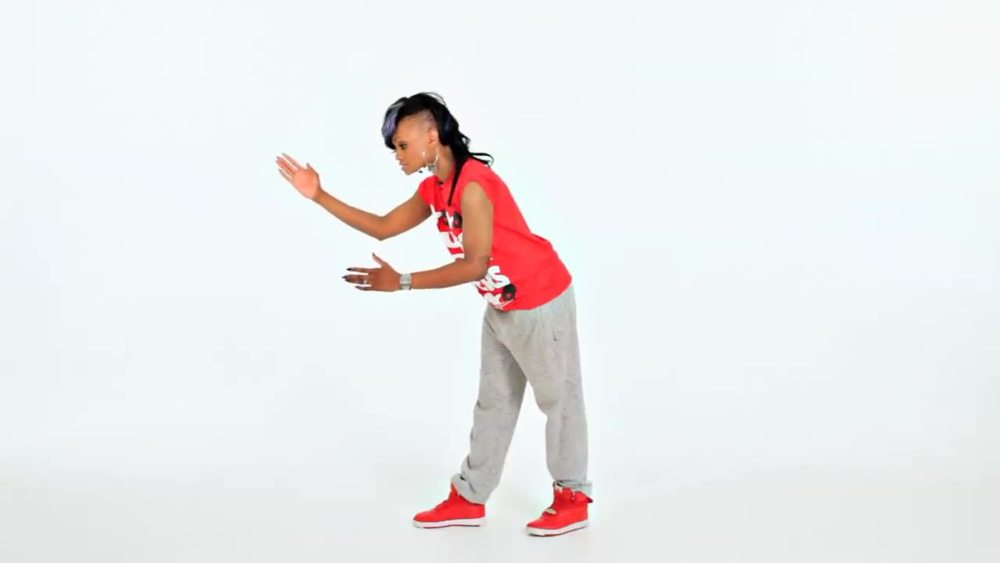 T-shirts will not fit: without an open waist, it is difficult to perform elements on the upper and middle parts of the pole. A pole top should open the armpits and neck, but cover the chest as much as possible to reduce slippage and minimize injury.
Challenger Dance & Fit
What kind of dances are taught: Irish dancing, capoeira, acrobatics
Cost: one-time - from 750 R, subscription for 8 classes - from 4400 R, subscription for 4 classes - from 2600 R
Cosmonaut Volkova, 10, building 1
More details: on the website
Rare areas of dance and acrobatics are taught at the school. Studio students participate in reporting lessons, concerts, competitions and other events.
Irish dancing are characterized by fast and precise leg movements, while the upper body does not move and the arms are tightly pressed to the body.
The most important thing in Irish dance is the shoes.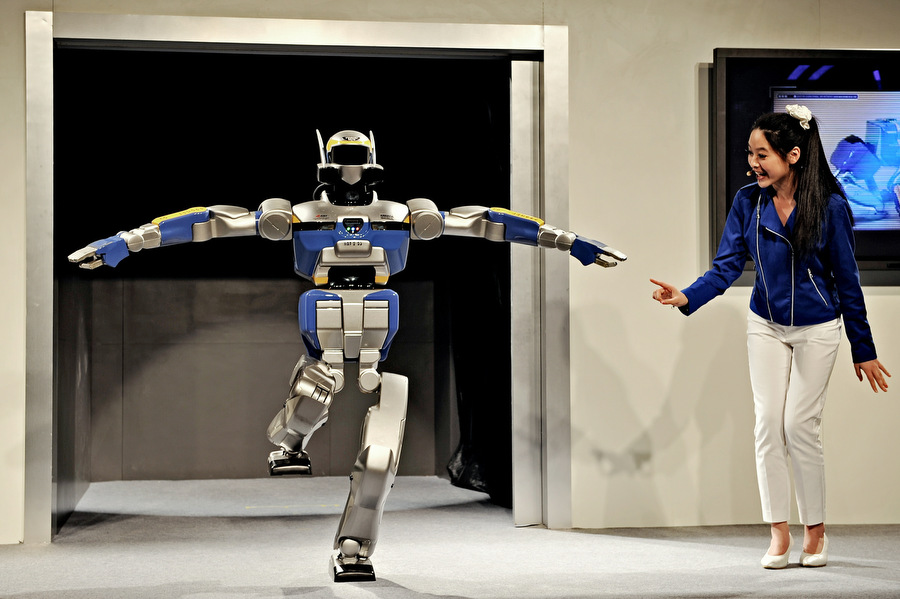 Two types are used: soft lace-up slippers and hard boots. Acquaintance with the dance culture of the Irish begins only in light ballet shoes without heels, heels are required for more experienced performers for rhythmic hits on the floor.
Capoeira is an Afro-Brazilian martial art with elements of dance and acrobatics. In a real fight, capoeira is almost never used, but it is used in a game fight, similar to a spectacular dance with complex movements and tricks: low positions, kicks, sweeps.
Class requires abada, a traditional pair of pants designed specifically for capoeira. They have enough elasticity to perform all acrobatic stunts without discomfort at the slightest movement. Shoes are not needed: capoeiristas practice barefoot.
Mainstream
What dances are taught: house, krump, dancehall, locking, hip-hop, vogue
Cost: trial lesson - 300 R, one lesson - 500 R, 8 lessons - 30-00 R 5000 R, unlimited subscription for 30 days - 6500 R
Where: Krivokolenny Lane, 16
More details: on the website
The Mainstream Dance Center offers students a variety of street dance styles to choose from.
Crump. An impulsive and emotional style of dance that emphasizes interaction between performers and audience. The uniqueness of krumps lies in the nature of the movements - the krumper dances abruptly, moves quickly, often jumps and comes into physical contact with partners in a dance "fight".
House. The style was made up of dance moves from many styles like breakdancing, hip-hop, jazz, disco, latin, but to house music. House is based on three basic elements: rocking the body to the rhythm of the music, acrobatic waves and footwork.
Vog is based on a quick change of model poses and a frilly catwalk gait. Usually the striking part in the dance is hands and emotional playing, but, in addition, turns, high throws of legs and virtuoso falls to the ground have been added to modern vogue. The vogue is usually danced to house music.
/twerk/
How to start dancing twerk, how much does it cost and why shake your booty at all
Dancehall is a Jamaican street dance that combines movements of the buttocks, pelvis and body.