How to dance for women
Sexy dance moves for the club - For Women
Learn sexy club dance moves for women with our 3 free video tutorials (below).
These moves come directly from Club Dance For Women Course (Available For Sale). You can use these sexy dance moves at clubs, parties and any dancing event.
The key is to learn the steps/footwork first and then add your own styling and personality to it. With these moves you'll be the hottest dancer in the club!
Video 1: The Push Step - Club Move
This is a really fun and sexy move for ladies where you push out your hips from left to right. This move stays mainly on one spot and allows you to really accentuate your hips. Once you're able to do the feet and hips, you can add some styling with different arm options (covered in the video). Lastly, you will practice everything to the music for your instructor, Angela.

Save
Want More Club Dance Moves For Women?
Club Dance For Women Course (Level 1&2)
Learn sexy dance moves that you can do at any club or party.
The moves covered in this course are super easy and you'll be able to dance them on your own or with any guy. This video course is has 6+ hours of video instruction. Delivered through instant downloads.
Video 2: Hips Figure Eight - Sexy Dance Move
This move is all about a sensual hip movement for the women. Imagine a "figure 8" and then flip it horizontally. Now make your hips match this figure eight - Try to touch all for corners with your hip (as demonstrated in the video). Remember to keep your knees bent the whole time as you do this move - because this move will not work with straight legs.

Save
Save
Save
Get The Full Course:
Club Dance For Women Course (Level 1&2)
Learn sexy dance moves that you can do at any club or party. The moves covered in this course are super easy and you'll be able to dance them on your own or with any guy.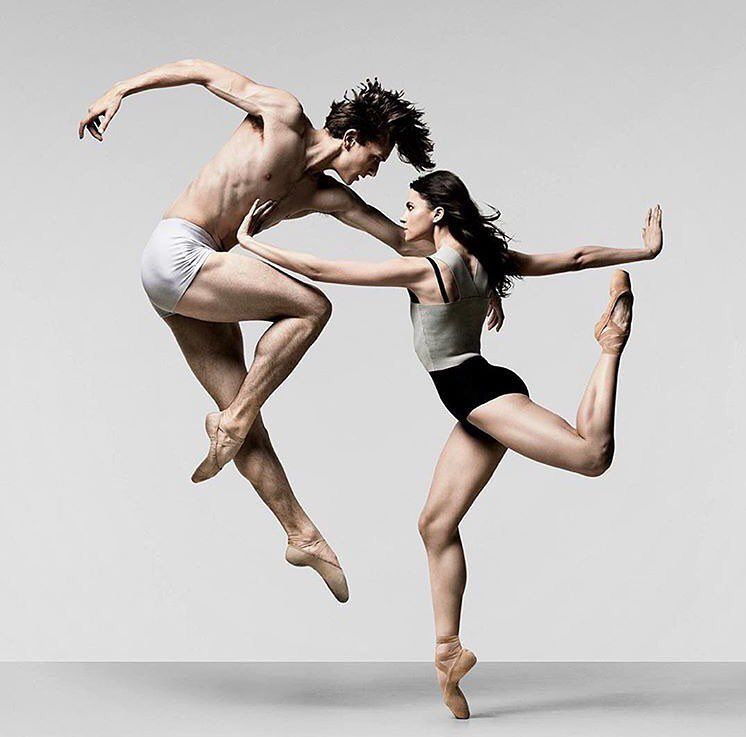 This video course is has 6+ hours of video instruction. Delivered through instant downloads.
Video 3: "Rocking" Dancing Moves For Women
Rocking dance moves for women can really add a lot of flare and style to your dancing. This move entails rocking back and forward to the beat - however there are countless of variations you can do with your styling, twisting of the body and rhythm. Get all the details in the video lesson below:

3 more tips to make your dancing sexy:
Keep your knee and elbow joins loose, so that you don't look too stiff when you move.
Vary the rhythms you use in the moves above - this will make your dancing more unpredictable and exciting.
Keep the movements close to your spine. You don't want to make the dancing too big, that it starts looking choreographed or forced. The key is to keep everything groovy, and easy going.
How to Dance At A Basic "Good Enough" Level
- Chris MacLeod, MSW
It's hard to avoid dancing entirely in social situations, especially when you're younger. Arguably, everyone should at least become passable at it. It's not as hard to pick up the basics as you may think, and it's smoother sailing once you can join some friends who want to dance and hold your own.
You don't have to reach a particularly high standard
You just need to be good enough that you can get on the dance floor, blend in with everyone else, not look like an idiot, and not feel overly uncomfortable while you're there. (Lots of people are at least somewhat awkward about dancing. That's why they have to down a few drinks and wait for the dance floor to get busy before they step out on it.)
You don't have to look like someone out of a music video. You've just got to be decent enough to get by. Being better than the minimum never hurts of course, but just knowing the basics will put you way ahead of all the non-dancers out there.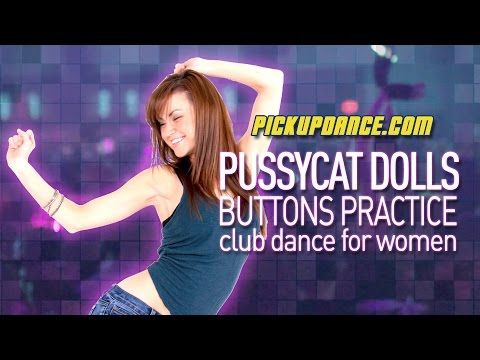 If you're straight, try not to worry too much about what the opposite sex thinks. They don't have ultra-picky standards
Straight people don't purely dance to impress the opposite sex, but it is often something they think about.
For guys
Generalization time. Women and men have different ideas of what a good dancer is. Guys often see dancing as a skill to show off. Being better than other dudes on the dance floor is important to them. Their typical image of a "good dancer" is a gymnastic break dancer doing a bunch of flips, or a guy doing a fancy, fluid Popping & Locking routine. A woman's concept of a good dancer is a closer to a passably moving guy who looks comfortable, confident, and like he's having fun.
When a woman wants to dance with you, all she really wants is that...
You are there with her
You are dancing with her
You are not dancing horribly
You are not being too forward and creepy
For women
This totally sounds like a simplistic stereotype, but most of the time when you're dancing with a guy he's not making a detailed critique of your style.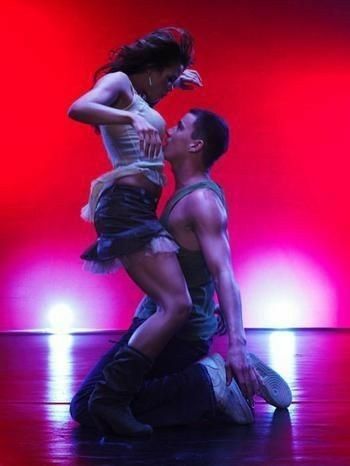 He's probably just thinking, "Yay! I'm dancing with a woman!" Or if he's watching you dance from farther away, he's likely thinking, "She seems like someone I might want to talk to. I wonder if she'd shoot me down though..." Even if he seems like the most genuinely suave, confident guy ever, he's probably still thinking like that on some level. He's probably fifty times more worried about how his dancing looks to you than the other way around. Even he's an amazing dancer and you're not, he likely isn't holding it against you.
(That was from my observations as a straight guy. I'm not gay so I won't try to write from their perspective, but I can't imagine their standards for dance partners are radically different.)
Try not to worry too much about what strangers think
Easier said than done, but don't use up too much mental energy fretting about how random bystanders are judging you. Occasionally people will snicker and point to people who are dancing because they're really just too nervous to do it themselves.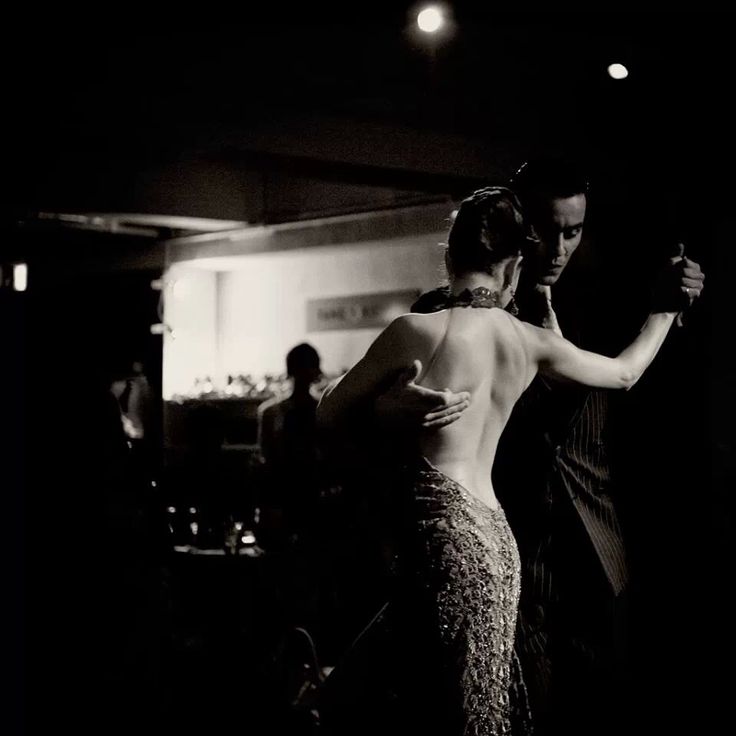 Random dudes sucking on their beer aren't your audience. Also, like the point above mentioned, your average dancer is more preoccupied with how they look than anything.
If there's one thing to keep in mind it's to be toned-down and low key
Don't be a spaz and try to pull off some fancy moves unless you 100% know you'll look good doing them. It's better to reel yourself in. Over reaching and flailing around is worse than blending in and being a bit boring and unoriginal. Don't feel you have to pull off tons of new moves every second and put on a show for everyone either. It's okay to dance in a simple, repetitive way and just enjoy your friends' company.
Acquire a basic, reliable dancing 'core'
You know when you're watching a movie or TV show and there's a scene set in a dance club, how the extras in the background will often to be dancing in a kind of simple, nondescript way? That's the 'core' I'm talking about. If you know how to do that, then in a lot of situations that's actually all you need.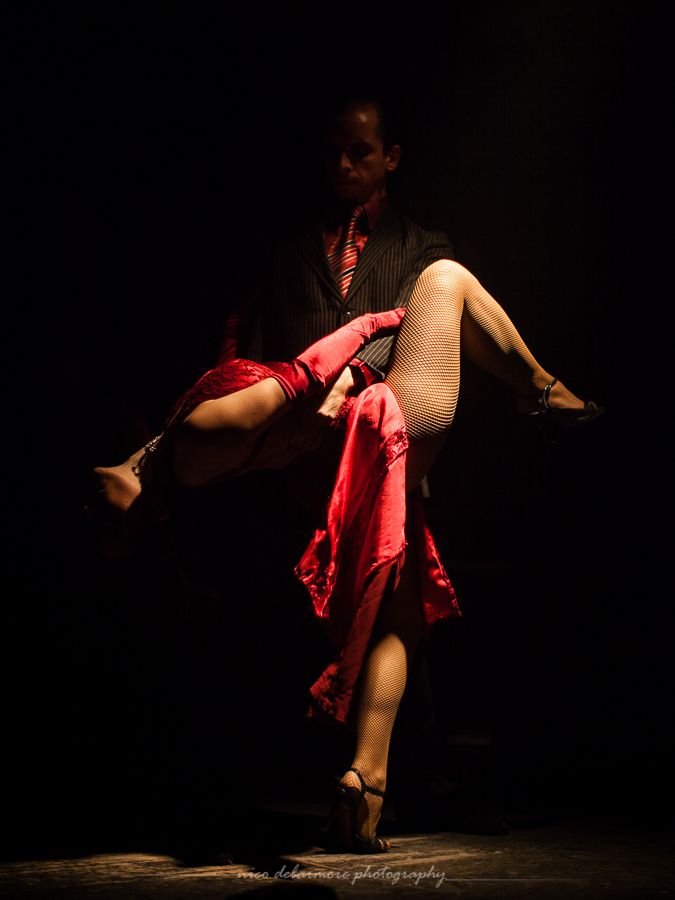 However, if you want, you can later choose to build off your base and make your style more fancy.
To get that core stand in front of a mirror with some not-too-fast music on, or just read along and imagine you're doing the following:
To dance you've got to move your body in time to the beat of the music. The most basic newbie mistake you can make is to move out of sync with the beat. Don't know the beat I'm referring to? Put on a song and listen for the underlying, repeating thump-thump-thump pattern. Every style of music has a different speed. It doesn't take much practice to learn how to hear it.
Okay, you're just standing there in front of the mirror with some song playing. Now try moving your arms back and forth to the beat slightly, while keeping your legs ramrod straight. You'll notice that looks totally off. So the next most basic thing you've got to do is bounce up and down on your knees. So keep everything else still, and just move your knees up and down to the music.
That still looks weird, since you're just going up and down like a piston. So rotate your torso a bit in time with your knee movements, a little like you're skiing. Keep your torso fairly loose and relaxed.
That's looking better, but your arms are still stiffly hanging at your side. So try relaxing them a bit and let them swing up and down with your knee bends and torso rotations.
Once you're standing in one spot, bouncing on your knees, turning your torso a bit, and moving your arms somewhat, that's about the absolute bare minimum you can do to be considered dancing. Like I said, sometimes that's all you need. If you didn't know how to dance at all, and stopped right here, that's a lot better than nothing.
However, while still staying in the realm of dancing in a super generic 'core' way, you can do little things to spice up the bare minimum:
Don't just limply swing your arms, get your shoulders into it.
Take steps side to side, or back and forth.
Mix up your arm movements.
Nod your head.
Do little pivots or twists on one foot, or both feet.
Don't just slightly rotate your torso, move it back and forth, or from one side to the other.
Pick up one foot ever so slightly, then the other, to kind of march in place. Don't overdo the movement and look like a robot, just move your feet a tad.
Mix up the possible arm, torso, and leg variations. Find a combination that looks good and do it for a while, then switch to another one. Don't change things up to the point where you're doing something new every half a second. That looks too scattered.
At this point you're hardly going to win a dance competition, but you're at the level of those movie extras, and 75% of the people you'll see out at a bar. At this point you really could develop no further in your dancing ability and be able to get by on a dance floor for the rest of your life.
The thing with this basic core is that it's pretty adaptable to the standard kinds of music you'll come across.
If you're dancing to Hip Hop, just make all your movements a little more Hip Hop-ish. If you're dancing to retro 80's Pop, just make all your moves a little more cheesy and energetic.
Add some more fancy moves and sequences onto your core if you want to
If you dance in a basic way you'll get by, but you won't stand out a ton. If you want to look a little slicker you can start adding in some canned movements, or sequences of moves. There's more of a Risk/Reward thing going on at this stage. You've got to work at it more as well. Dancing generically is safer and easier. If you try to pull off some awesome routine and bungle the execution you'll look clueless or goofy. You need to practice to make sure you look good. Some places to learn new moves are:
By watching strangers dancing at a club and stealing ideas from them.
By watching your friends dance.
By watching movies or music videos.
Through online video tutorials.
Through dancing-oriented video games.
By experimenting and trying to come up with some moves of your own.
By taking an actual class.
The best way to learn is to just practice
If you get into the habit of dancing around at home in the spare moments you're listening to music it won't be long before you start to get the hang of things. After that the more time you put in, the more you'll refine your style.
Get in front of a mirror, put some good music on, and start dancing to it in the basic way I mentioned above. Remember, if your instinct is to jump around a lot or be a bit spazzy, consciously tone yourself down. Try to get comfortable with the typical, boring way of dancing first. A lot of the time on actual dance floors you won't have that much room anyway, so if you only practice moves that requires a lot of space you'll be put in an awkward spot when you end up somewhere more packed.
One way to deliberately practice is to try working on one aspect of dancing at a time, then putting the pieces together.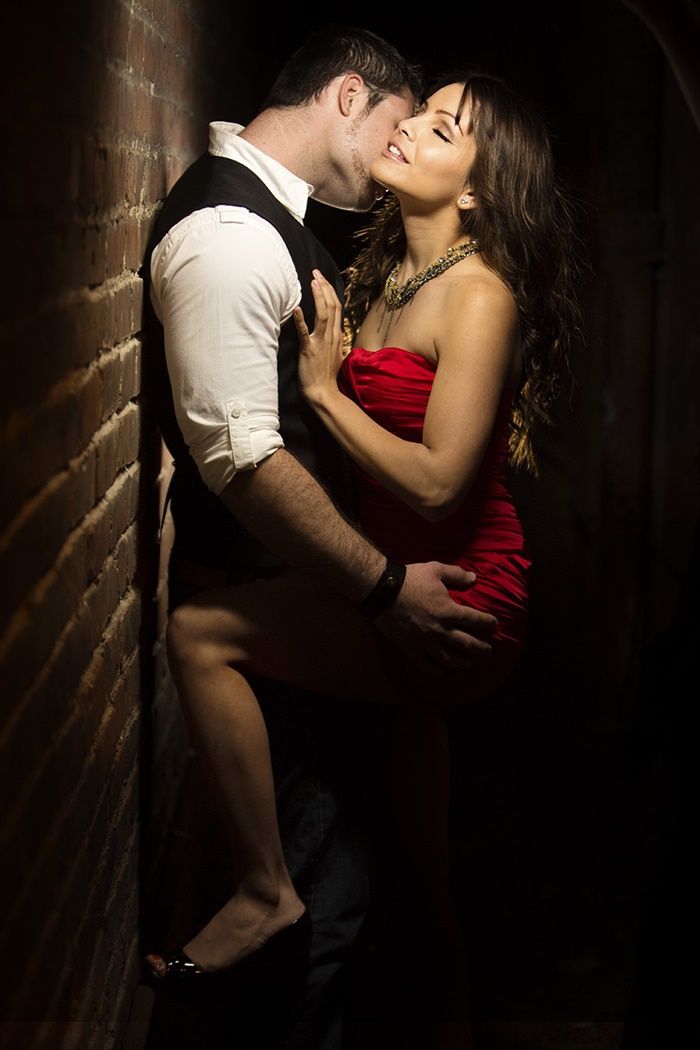 This may not look good in the moment, but it'll let you concentrate on and isolate certain aspects of how you move. So you might keep everything else fairly still, and only try out different arm movements, or ways of moving your torso. Or you could try different ways of stepping back and forth, or moving only one leg at a time.
Article continues below...
Practice different dancing scenarios
Aside from figuring out how to move your body, there are different situations you'll find yourself dancing under:
Dancing on a dance floor where you have a lot of room
This is the easiest as you have all the space you need, and you can do somewhat more showy stuff if you feel like it. Sometimes the ocean of space can feel like too much to work with or make you feel exposed and self-conscious though.
Dancing on a crowded dance floor
Here your movements are really restricted. When you're practicing make sure to keep your feet rooted to the ground and don't swing your arms out too much.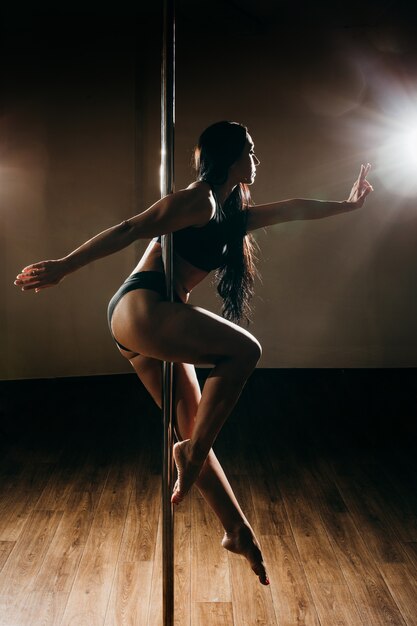 Try to make your movements look good anyway.
Dancing close and face to face with someone else
The issue here is knocking knees and not being able to extend your arms too far in front of you. Try dancing really close to a wall to get an idea of what it's like. Or you can try dancing really close to a full length mirror. It's totally goofy looking, but it's still a good way to get used to the feeling of being near someone.
Dancing with a partner
Here I'm referring to partner dancing in an informal, improvised way, not doing a specific dance like the Tango. Of course this is something that you can't practice on your own super effectively. Still, you could put your hands out in front of you like you're holding someone's waist or shoulders and practice moving within that restriction. I don't blame you if you don't want to do this. It's definitely a bit silly. Still, if the idea of dancing with someone makes you uncomfortable, practicing like this can take the edge off.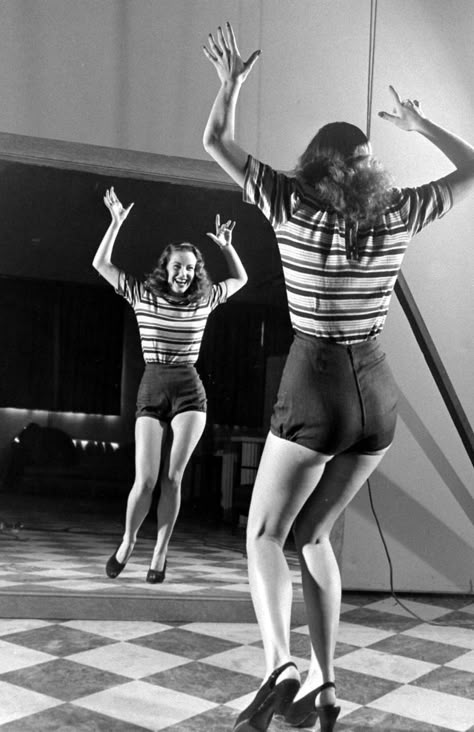 More practical advice would be to take a salsa, swing, or ballroom dancing class, asking your friends to teach you to dance, or practicing with your partner, if you're seeing someone. If it doesn't make you anxious, you could even try going to a club and trying to dance with someone you meet there.
Non-verbal communication is important as well
Body language plays a role in dancing too. It would look strange if someone was dancing to a 70's funk song with the mannerisms and facial expressions of someone listening to 90's Gangsta Rap. You don't want to be too exaggerated or hammy with your body language, but it is something to subtly bring into the equation. The other basic thing about body language is that sometimes the difference between someone who looks good and so-so on the dance floor is their non-verbals. If someone looks uncomfortable and bored, they may come across as dancing poorly. The same movements with some energy and confidence can look fine.
Dancing is a physical activity
Simple tip here.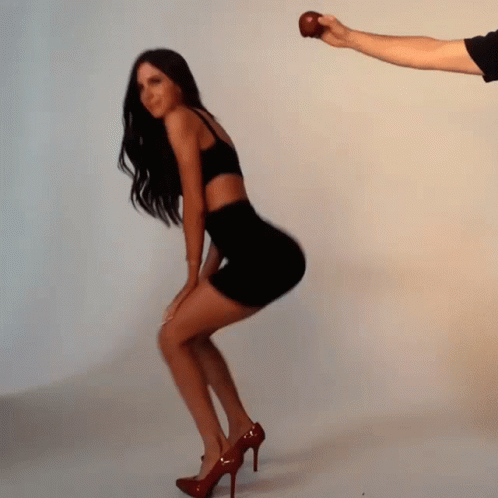 The better shape you're in, the easier dancing will be. You'll be able to do more, have more energy, and keep at it for longer. Basic things like aerobic fitness, flexibility, and some endurance in your legs and torso help.
Dancing to an unfamiliar style
For the poppy dance music you most typically hear in bars and clubs you can usually get away with dancing in the generic style I outlined earlier. Though if you've ever been to a club that caters to a different scene you'll know other genres of music have their own types of dancing.
If you're in one of these places, it's not the end of the world if you go ahead and dance the usual generic way, and just try to make your movements conform somewhat to that subculture's style. You won't fit in perfectly, but no one is going to run you out of the joint. However, if you're interested in dancing to that type of music more in the future, it's obvious that you'd want to try to learn its more specialized moves.
A semi-warning about dance classes
Without a doubt you'll learn a lot if you a take a class, but sometimes people get a shock when they then go to a club and have to dance spontaneously.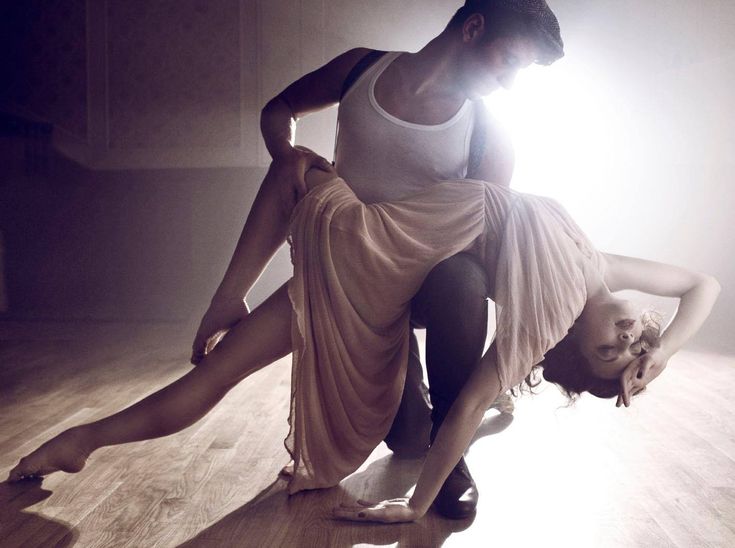 They can't just start swing dancing or bust out a 14-step choreographed Hip Hop routine. There are people who have taken years of dance classes, but they're inhibited when it comes to dancing at clubs. They feel lost, put on the spot, and like they're expected to perform.
Dancing badly on purpose
I think there's a good time and a bad time to dance in a poor or silly way as a joke. The bad time to do it is when you're not comfortable or experienced with dancing, and you dance like goofball to avoid having to do it for real. People tend to see through this, and any humor that comes out of it only has a shelf life of a minute or so.
The good time to do it is when you're with some friends, you all know how to dance properly, and you just throw in the occasional campy movement or routine as a way to joke around and have more fun. It comes off well in this situation because everyone realizes you're doing it because you choose to, not because you're trying to hide how ill at ease you feel.
Drinking to loosen yourself up
Lots of people need to get some alcohol in them before they feel confident enough to hit the dance floor. In a perfect world everyone would feel comfortable dancing stone cold sober, but realistically some of us need a little extra help. Within reason I think this is fine.
When alcohol tends to be helpful is when someone knows how to dance half-decently, but are just a smidgen reserved - most people basically. When drinking tends to backfire is when someone doesn't really know how to dance, and never tries unless they're totally hammered. The results can be pretty sloppy. Things can also get embarrassing if someone is just learning how to dance and is inclined to be spazzy. The alcohol tends to bring those tendencies to the surface.
In conclusion
This is a trite thing to say, but despite everything you've just read, you should just enjoy yourself and not over analyze things. Have fun and don't worry about what other people think of you.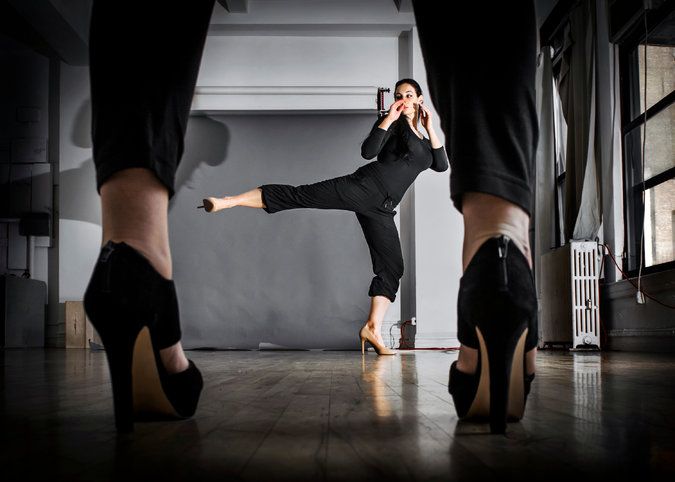 Blah Blah Blah. The end.
90,000 12 life hacks, to quickly learn how to dance from Mamita Dance
Dances
Author: Pavel Gather
Psychologist, Lecturer Salsa and Tango
Dances
Author: Pavel Pavel
Psychologist, Lecturer Salsa
on At the start, you always want to get a quick result. When it doesn't happen, the hypothesis arises that everything takes time. After a conditionally acceptable time, humility comes to mastering pair dances, which, perhaps, is not given, and I will just do what I learned somehow. nine0003
This is the most common story of those who believe that the mere act of attending a pair dance class is enough to learn how to dance.
Absolutely not. If you want to really dance well, you have to make an effort outside of the dance class. A good teacher will definitely be needed, but the initiative should be on your side.

1. Listen to music
The most common and accessible advice that is given already in the first lessons.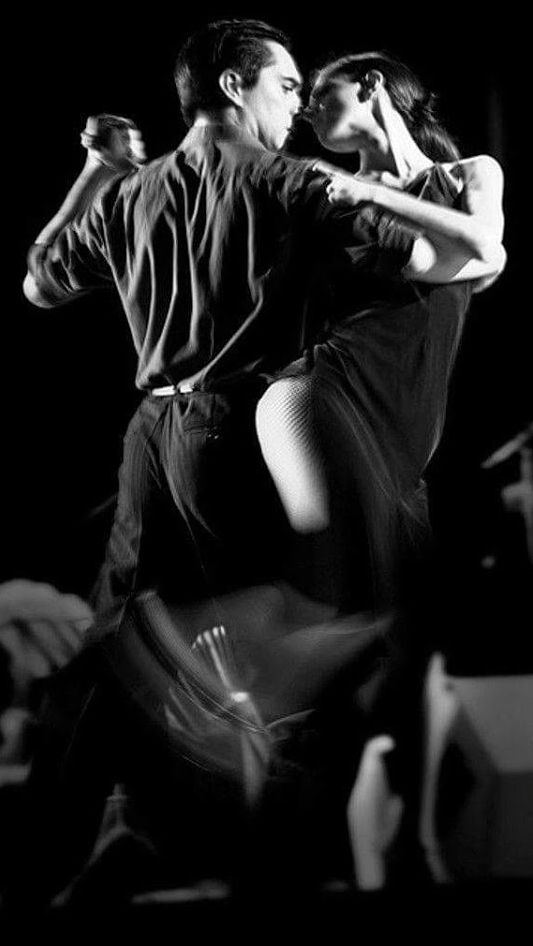 And it definitely works. Music creates a certain atmosphere of the dance and intuitively you want to move to it. It doesn't matter where you listen to music - in the car, on headphones while walking or doing household chores. nine0003
An addition that will help you dance better is your active participation in the music. Sing along, dance or simply beat musical accents with any free parts of the body. In the subway, for example, it is enough to tap out bright moments with your fingers, in the car to sing along with sounds, and at home you can jump for pleasure.

2. Watch videos of good dancers

It's complicated, but also obvious. It's more difficult, because without recommendations from more experienced dancers, unfortunately, it's not so easy to find a good quality video on the net (I mean not the resolution quality, but the content itself). nine0003
Meaningful viewing of the video is to form an understanding of HOW the dancers make this or that impression on the partner or the viewer.
Technology is at the heart of everything. Understanding how the pros do it is a big step forward.
It is important to distinguish between a show and a disco dance, a choreographed performance from an improvisation, a stylized dance from an authentic one, etc. Ask for recommendations and dance instructors will always upload a couple of videos of worthy landmarks. nine0007
Tango Z. Showreel.

Online modern tango courses
Tango nuevo is the most advanced version of tango. We can quickly learn to dance from zero to a steep level.
3. Dance in salsatecas/milongas/discotheques
A very delicate moment when it is worth coming to the first party. From a technical point of view, most students in 1-3 months have a sufficient set of figures and techniques to come and dance calmly. Psychologically, the same moment can be stretched out for an indefinite time.
After all, it is imperative to "not lose face", "learn more figures" and be sure what to do in case "there is an unfamiliar movement". nine0003
In fact, the partygoers don't really care (except for a small layer of non-professional teachers who want to help inexperienced dancers by treating them as customers in the future). It is important to come and try dancing after a month of classes. You can only with friends or guys from your group. This will be enough to feel the adrenaline and inspiration from the dance.
4. Dance with partners or partners not of your level

The conventional wisdom that you need to practice in groups of your level does not withstand the test of experience. Perhaps now your eyes widened in surprise, and you want to meaningfully read the phrase again. Yes, you saw everything correctly: when you dance with a partner of your level, you don't grow anywhere. nine0003
It's important to understand that not only does it work one way and you have to dance with cooler dancers, but it works even more effectively the other way.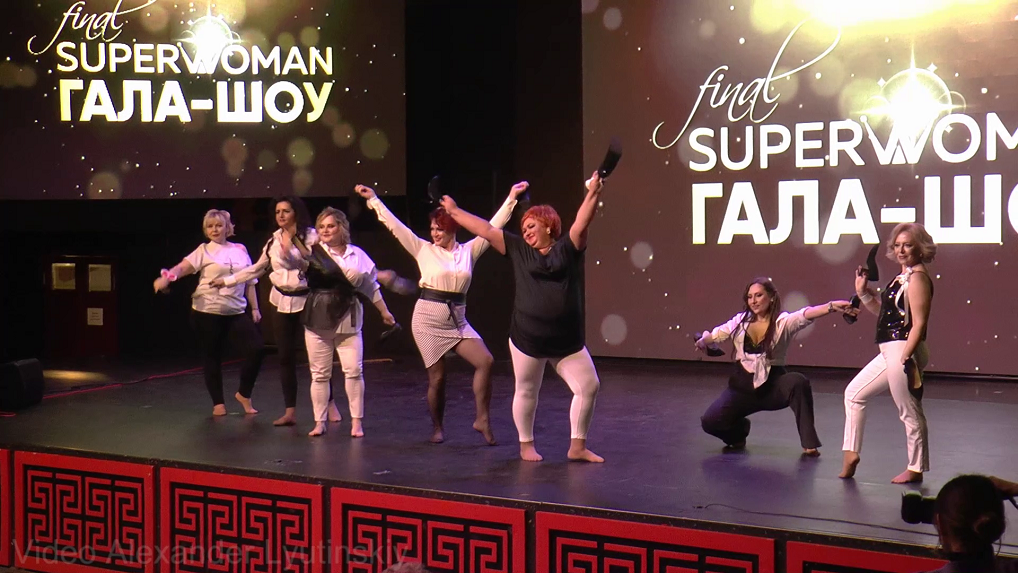 It is no coincidence that teaching pair dances dramatically raises the level of the teacher himself. You have an endless stream of very beginner dancers.
How it works. A more experienced partner needs to be "stretched". It's easy and obvious. With beginners, you need to take more initiative on yourself, see the general pattern of the dance more widely, turn on and insure more, try to be an example and be more careful. The quality of interaction begins to grow significantly. And wonderful partners too. nine0003
Dancing with partners of your level doesn't make you grow. Dance with both beginners and more advanced dancers
Dominican Bachata Women's Style Online Course

Want to learn how to hypnotize those around you with the most appetizing part of your body? On the course we will tell you all the secrets.

5. Learn to dance for a partner and for a partner
Turks and Argentines are one of the best partners in the world.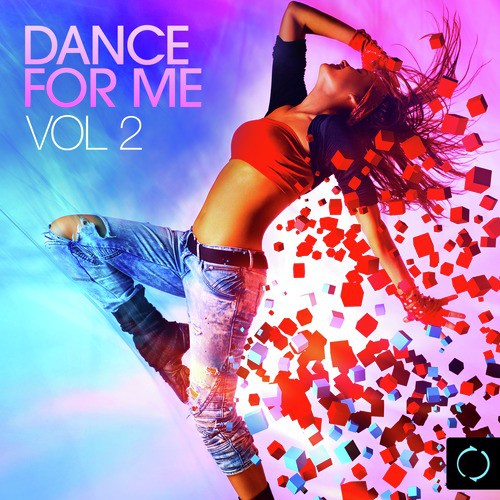 In Russia, partners are highly valued. Why? The answer is simple. In Argentina and Turkey, it is not questionable for men to ask another man to lead in one piece or another and give feedback on the quality of the lead. For them, it will be a great shame to hear moralizing from a partner, or even more so to be known in the community as an insecure partner. nine0003
In Russia, due to the constant, often far-fetched, opinion that there are more women in pair dances, partners calmly get up and study their partner's part. Such partners then grow into very cool dancers and teachers. In no case do this at parties, only in class. Here we are talking only about the learning strategy. At parties, be yourself.

6. Do not memorize the links
Always try to look deeper and understand the through principle and idea of ​​movement. Understanding what and how is done will make it possible to independently generate any sequences and chips. nine0003
Human memory is limited and there will always be a moment when something will escape and your repertoire will be limited by the size of RAM.
In Argentine tango, for example, there are seven levels of movement construction that, when mastered, will allow you to make millions of combinations. And how many dance sequences can you really remember? In rueda, more than 150 figures dance in a rare circle. It's hard to keep more in mind.
7. Develop your body
Many years of experience in teaching couple dance shows that as soon as everyone pairs up in a class, any progress in individual style ends. But it is the individual style that distinguishes everyone at the disco: partners change, and style is always with you. nine0003
The body as the main instrument of dance must be very plastic, responsive and emotional. Surprisingly, not all pair dance schools have a general physical warm-up. It is vital to tune the body and understand how it works.
You can always train extra and concentrate more on the basic steps, as their true value is as body work. The sequence of steps is, in fact, the simplest thing that can be in pair dancing.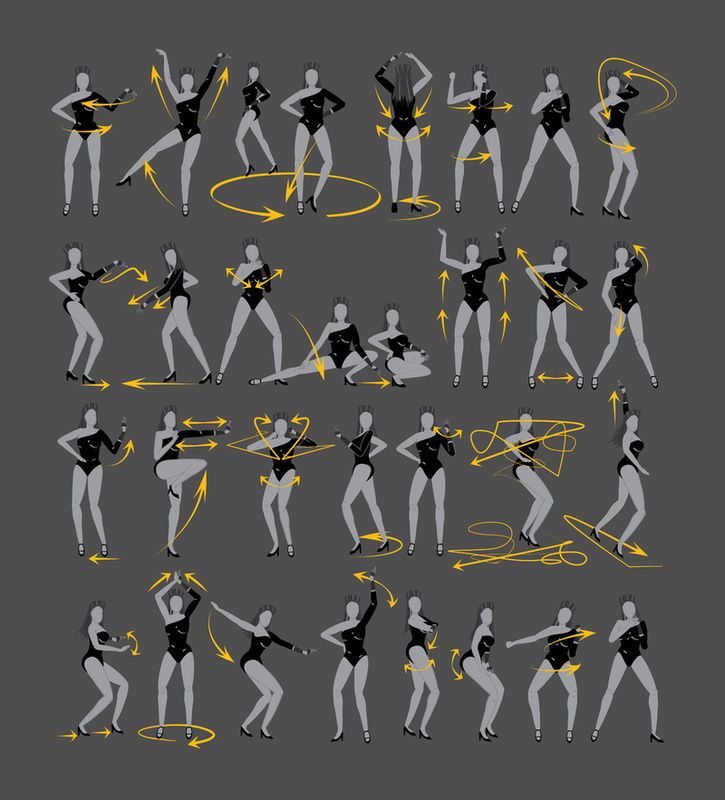 The quality of individual performance determines the craftsmanship. nine0003
8. Try on the images of inspiring dancers

A psychological life hack for those who have already mastered the steps, but still feel that there is not enough brightness and drive. Most are terribly afraid of being someone else's "clone". Here the action is the same as under the influence of hypnosis - the more you resist, the more you plunge into an altered state of consciousness.
With a high degree of probability, you are already dancing like someone else's "clone". A meaningful fitting of someone else's image is that you mentally take the image of the one who inspires you (inspiration is critical in this case) and "put on" yourself. Then you start dancing and trying to feel in general how it is to be able, for example, to be the best partner or the sexiest partner in a disco. This is much more difficult than it seems. But it works extremely efficiently.
nine0003
9. Dance to offbeat music

Habitual rhythms keep you tight. Tango salon or speedy timba leave little room for experimentation and fantasy. Pattern dancing is always noticeable and is reserved for beginners.
The truly new is born outside of the usual. Look for places to experiment. If there is no place, organize self-training. The main thing is not to get carried away, because music determines the style. We bring something new to pair dances, rather than trying to change them. nine0007
Search, improvise, don't be afraid to go beyond, develop in different directions, be inspired by music atypical for the style
10. Try your hand at basic dance directions

dances exist according to their own non-choreographic laws.
This is the deepest delusion, which has turned into a ceiling for the qualitative development of partner dances. After all, all professional dancers, for example, in salsa or bachata, build their ideas on the basic choreographic principles.
nine0003
Do not think that choreography is only applicable on stage. Any meaningful movement of the body can be choreographic. In general, try classical or modern choreography. Basically, hip-hop can work too.

11. Look for battle sensations

Pair dances return us to an active position of manifestation of our body. As in the days of our ancient ancestors, we impress the members of the opposite sex by how dexterous, hardy, sexy, etc. we are. Modern laws of the jungle in the entourage of large cities. nine0003
If you look around the dance floor, it becomes clear that the majority are clearly herbivores (not in the sense of vegetarians, but in relation to those around them). I am sure that predators are always more interesting in terms of the attractiveness of the image - try to find a counterbalance among herbivores, for example, a cat woman or a lion man.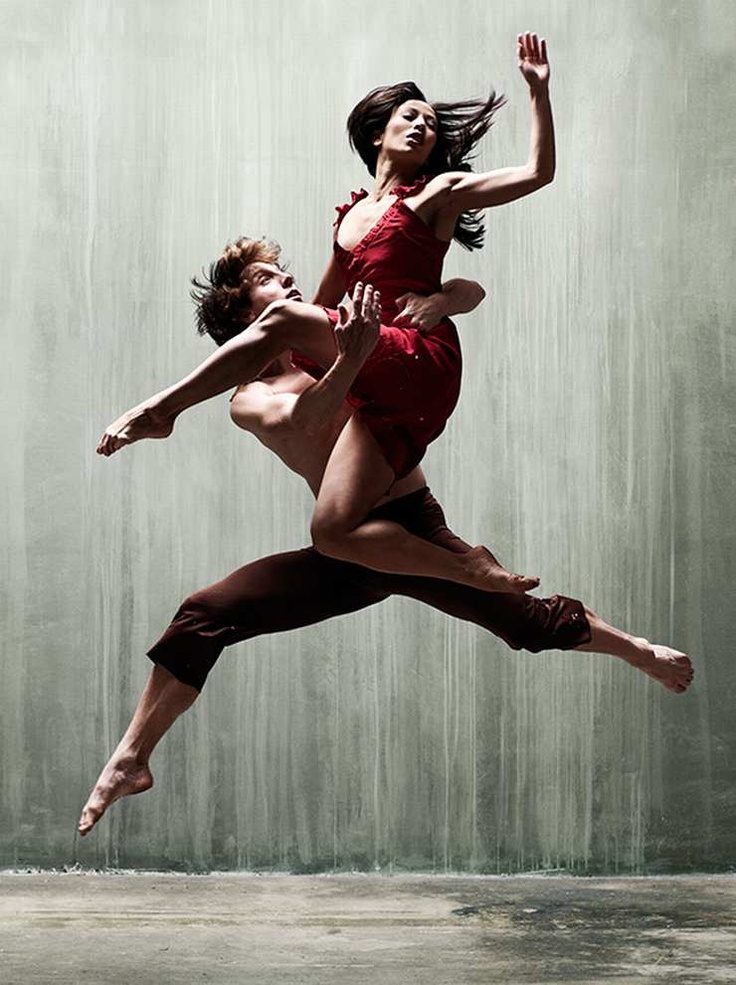 The conversation is about an internal position, not about aggressiveness. Lability and lack of control are inherent in adolescents, and not in adult self-sufficient people.
Accordingly, even a training or friendly battle gives, on the one hand, practical skills - to make a bright sequence of movements, bring an idea to a climax, show a spectacular feature, on the other hand, develops the psychological basis of the dance - self-confidence, resistance to extraneous attention, self-control and self-control in complex elements. nine0007
12. Communicate with professionals
The environment shapes the internal position. Basically, real passionaries of the dance community are ready to openly talk, discuss and support the development of dance in every possible way. Universal principles and the ideas they articulate have a much longer and more practical perspective than meets the eye.
Accept that, for example, behind the words "listen to your partner" is not only a beautiful metaphor, but also a practical skill to literally listen to your partner.
At the same time, always treat every thought, even the most respected teacher, as a private opinion. nine0003
Your skill will lie in finding the scope of the idea even in conflicting opinions. Most often, the contradiction is speculative and the truth lies in the angle of perception or situationality.
Your dancing growth will stop sooner or later. This can happen at the level of three basic steps or years of experience in teaching and show performances. Regardless of your level, the suggested 12 life hacks can get you off the ground and greatly accelerate your dance growth. There is no way here without your motivation and activity. Take your dance development into your own hands. nineOl000 Dangerous sexuality
Salsa: destroyers of stereotypes
Couple dancing as a source of strength.
Self-destruction of the couple dance community
The Salsa series as a mirror of the community
Mamita Fridays: Salsa, Bachata
Busting the myths about leading in pair dances
Does dancing make us better?
The seven deadly sins of teachers
Why we will never dance bachata like the Dominicans
Why tango?
Dispute over musicality
Choice of dances according to alcohol preferences
Where to find inspiration for dancing? nine0003
Terrible tango nuevo
Distribution of roles in a salsa party
Argentinean tango through the eyes of a salsa dancer
Is there a predisposition to dancing?
Which is more effective: individual or group lessons?
Sexual overtones in couple dances
15 dance moves that make women want to have sex
Style
close
100%
On the International Dance Day, Gazeta.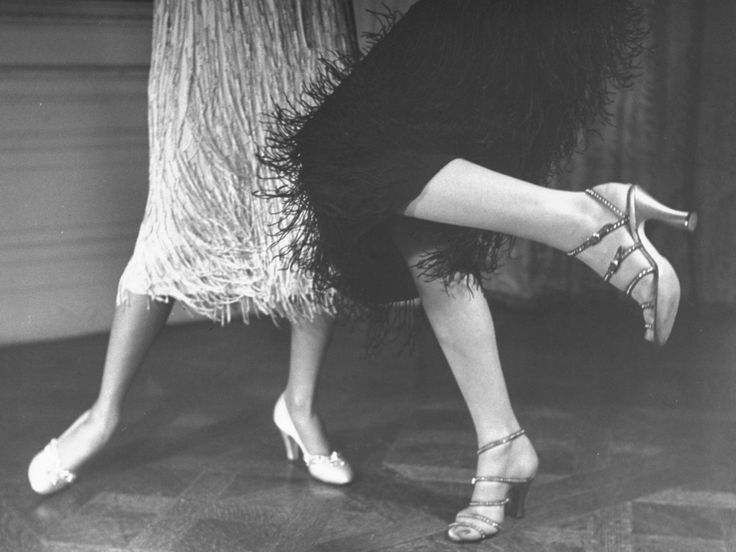 Ru finds out how a man should move in order to awaken the most daring desires in women.
British scientists... no, this time really British, no kidding, from Northumbria University (Northumbria University) finally did something useful and conducted a massive scientific study about what a woman pays attention to when she watching a dancing man, and what feelings it causes in her.
In order not to distract the ladies with the appearance of a man, what he is wearing, how he is cut, how he smells and how he looks at her (of course, British scientists have separate scientific studies about all this), the experimental men were forced to dance for hours under the same music, having previously dressed in special costumes that were used during the filming of the film "Avatar". The clothes stitched with sensors caught all male movements, thanks to which a 3D model of a dancer without taste, without color, without smell was subsequently created. All facial features and features of the figure were erased.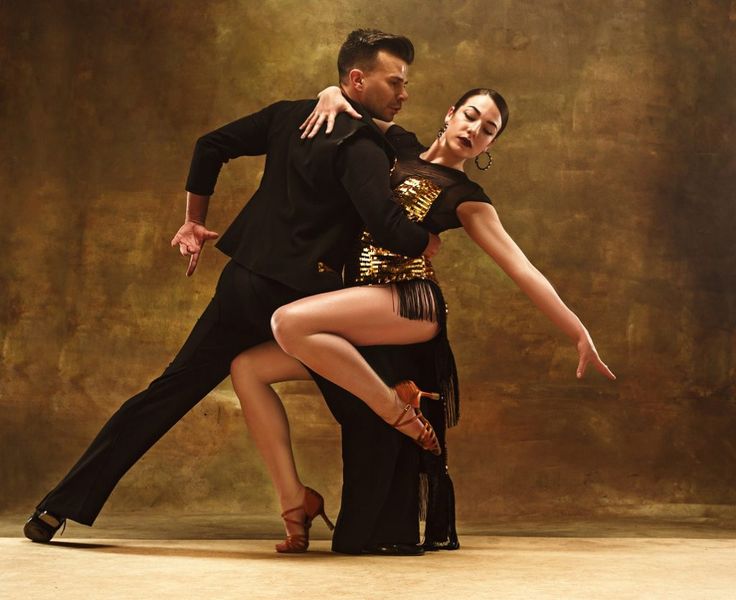 There is only one solid body left. nine0003
The clip of these dubious dances was then shown to women of various ages, incomes, and beliefs, as well as to a control group of women who were not told at all what the purpose of the study was. In general, the only thing the ladies had in common was gender and traditional sexual orientation.
And what turned out? It turns out that the vast majority of ladies react at the sight of men's dances to exactly the same thing. Exactly the same movements women find sexually attractive or repulsive. The topic of the study, and in fact it, of course, sounds like this: "How to behave so that women want to have sex with you", for obvious reasons, turned out to be so important that several more elite universities joined the scientific search for an answer to this question, including Columbia University in the USA. nine0003
So, this is what the scientists found out:
1. Women love it when a man wiggles his hips, spreading them wider
with which the man is dancing. The faster the better. Moreover, the speed of the melody does not matter
4. Women like sudden movements. They associate them with passion
5. Women like smooth movements less
For some reason, they especially pay attention to how the right male knee moves. For special satisfaction, the knee should move quickly
7. And the knees should be bent almost all the time
8.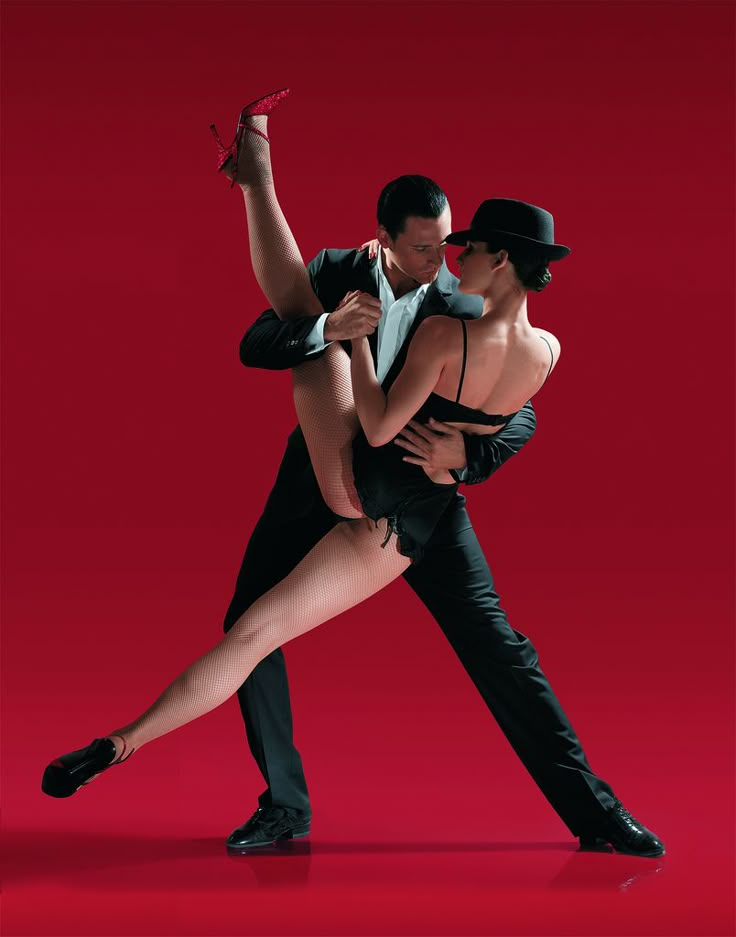 The less a man moves his arms, the better
0003
10. And the hands should not be tense - this is very repulsive for a woman
11. There should be as many neck movements as possible
A man should look confident
14. But the main thing is that a man should just dance
15. It doesn't matter how. Although no, sorry, correlation, scientists between these facts have not yet been revealed, women, to spite them, still believe that men who dance are more skillfully engaged in sex than those who refuse to do so.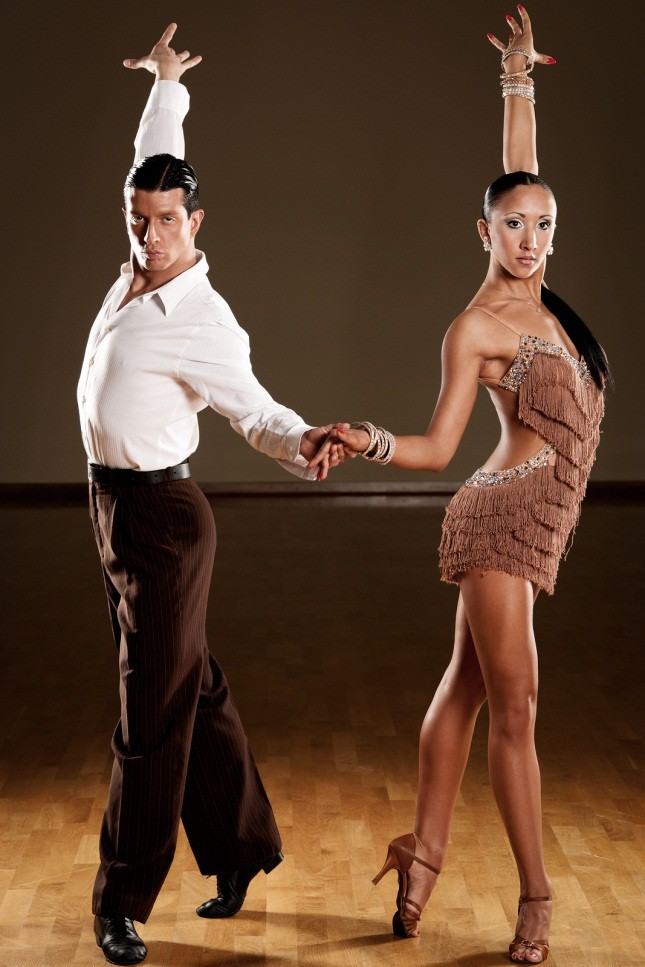 So dance to spite everyone! nine0003
Subscribe to Gazeta.Ru in News, Zen and Telegram.
To report a bug, select the text and press Ctrl+Enter
News
Zen
Telegram
Picture of the day
Russian military operation in Ukraine. Day 299
Online broadcast of the special military operation in Ukraine — Day 299
"The threat has been voiced." France fears "total war" between Russia and NATO0003
Boulevard Voltaire journalist is sure that NATO has revealed its involvement in the conflict in Ukraine
"Existential Statement". The United States appreciated the appeal to refugees not to return to Ukraine
FP expert regarded Zelensky's request to refugees as recognition of the catastrophic situation in Ukraine
Kyiv Mayor Klitschko announced damage to critical infrastructure facilities after explosions
The number of refugees who arrived in Russia from Ukraine and Donbass has exceeded 5 million since February
Politico: Biden is not planning a visit to Kyiv yet due to security concerns
Kronen Zeitung: Austria detained a Greek citizen on suspicion of spying for Russia
News and materials
The co-owner of Pharmstandard failed to acquire the paper manufacturer Snegurochka from the Austrian Mondi
Volodin said that uncertainties were excluded from the bill on biometrics
"Naughty 2" topped the Russian box office after the premiere of
Sergey Lazarev showed how his daughter made her debut on stage with the bee dance
Residents of Crimea sentenced to 12 years for treason
Pussy Riot members detained in Qatar for attempting to hold an action during the World Cup final
In the Novgorod region, a stone flew into the Lada cabin and seriously injured the driver
WhatsApp will have a feature to save disappearing messages
Sales of new Chinese crossovers Avatr 11
began in Russia
KLA: another modernized Tu-160M ​​supersonic bomber launched into the air
China bought a record volume of liquefied natural gas in October and surpassed Japan
Former Dynamo player Wilkshire called the absence of alcohol the main disappointment of the World Cup in Qatar
Basta closed the Chinese tea shop in Gasholder
Pushilin: Ukrainian Armed Forces began to use Czech multiple rocket launchers more often
Prince Louis may attend public events for the first time on Christmas Day
Members of Pussy Riot 9 were detained in Qatar before the 2022 World Cup final0003
The Central Bank raised the commission for banks for cross-border transfers through the FPS from December 19
FT: Economist who predicted the 2008 crisis predicts a depression in the global economy
All news
Heat up the nervous system: Russian scientists are studying a method of treating epilepsy with thermogenetics
Biologist Podgorny explained how the body's movements can be controlled from the outside with the help of heating
Georgy Bovt
He is simply behind the times
Remembering the time of dear Leonid Ilyich
Abortions, violence, divorces: how did the personal life of the actresses of the TV series "Charmed" develop
How did the romantic relationship of Alyssa Milano and other actresses who played in the TV series "Charmed" develop
"Create your own".
Putin wished the participants of the "Movement of the First" not to imitate anyone0003
Putin expressed confidence that "big changes" in Russia and the world will lead to better things
"Order soldiers to retreat." Germany found a way to end the conflict in Ukraine
German Foreign Minister Burbock opposed ending the conflict in Ukraine on Moscow's terms
Armed forces of Ukraine shelled Belgorod, eight people were injured, one was killed0003
Argentina - world champion 2022: how it was
"This is a world war": the Pope does not believe in the imminent end of the conflict in Ukraine
Pope Francis called the conflict in Ukraine a world war