How to dance sevillanas
Guide to Sevillana dance, Flamenco dancing
Sevillana is danced at any form of get-together, whether it is the feria, a wedding, or at a family party.
Sevillana
By Tony Bryant
The sevillana is a colourful and exciting style of song and dance that originated in Castile and not in Seville, a variation from a style of dance known as the seguidilla. The sevillana is not flamenco, although today it is performed by flamenco artists who give it that special flamenco touch. It is performed to a strict 3 / 4 rhythm and will be danced by pairs or groups of people, and the dance will be choreographed to a pre-established routine, all of which goes against what the true flamenco dance is all about.
This style of dance is performed at fiestas of all kinds throughout Spain, but especially during the feria, when women will wear the Traje Gitanas, the colourful polka-dot dresses that add a swirling character and grace to the dance.
The dance can be very erotic and sensual, although the pair will never touch each other until the final moments when the man will put his arm around the waist of the woman to finish the dance. The sevillana was originally a courting dance where the man sets out to woo the woman in a display similar to two mating flamingos. In the old Spanish tradition, young couples were limited in there courting practises, the man would spend the night talking to his novia, through the iron grills of her door or window, and if they did get the chance to go for a walk, they would most definitely be chaperoned by the girl's mother, sister, or whole family.
The feria week would be the only time that the man could show his affection to the girl, asking her to accompany him in the dancing of sevillanas, and this is most probably why there is little physical contact, as the whole night would be watched over by her family.
Today the sevillana is danced at any form of get-together, whether it is the feria, a wedding, or at a family party, where all and everyone present will join in.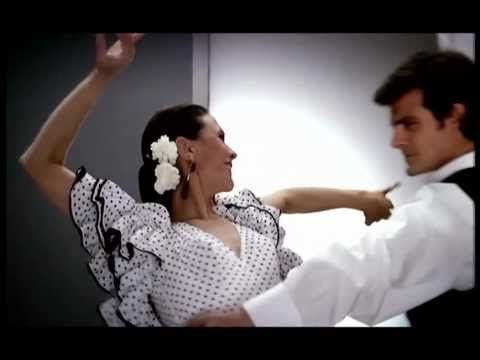 For many, dancing the sevillana is just routine, something they have grown up with and learnt simply by being constantly surrounded by it, although there are many schools where you can go to learn it.
It is normally far better and enjoyable when performed by everyday Andalucians rather than professional or trained dancers, because even though the movements are set to a pattern, it is a dance of the people, and when they are simply enjoying themselves, it will be far more entertaining.
The sevillana is not flamenco, this style of dance is performed at fiestas.
 
The casetas or small bars at the feria will be bursting with people who for one week of the year will forget about everything other than enjoying themselves, and like all fiestas in Andalucía, the colour, the theatrical scenes, and the traditional dress, all combine to make a most wonderful experience.
It is always amazing to see a whole dance floor erupt with people performing this style of dance, and you will normally find that everybody knows how to dance the sevillana, no matter what age.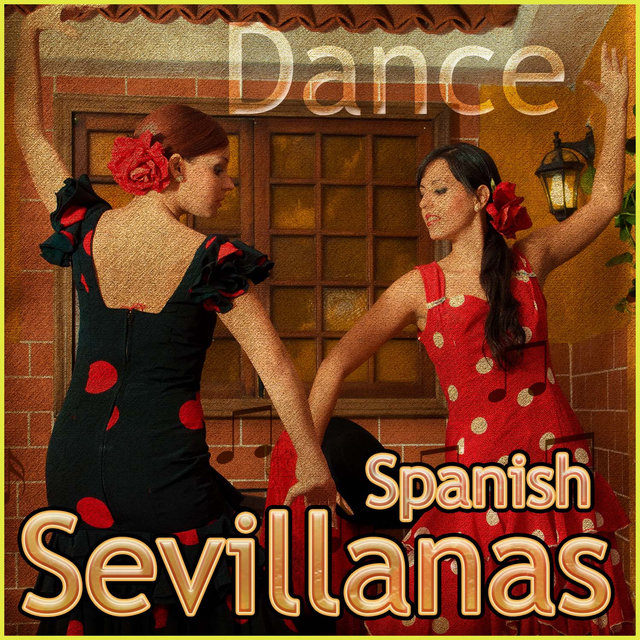 Children are encouraged from a very young age, and there is no embarrassment involved, just a passion for the dance, and the Andalucians express themselves beautifully with the dance.
There are also many different styles of sevillana including, Sevillanas Boleras, Corraleras, Biblicas, Rocieras, and Marineras to name but a few.
The sevillanas are performed to a set of carefully worked out steps of which there are at least nine different steps in each section and four sections in the overall dance. We hope the following glossary of terms and the charts explaining the sections of the dance will help, if not, do as the Andalucians do, get up and have a go.
Eleborate skirts of the "farales" (flamenco style Dress).
Sevillana Dance Chart - Legend
By Simón el Rubio

1= paso de sevillana / standard sevillana step
2= pasada / standard passing step
3= esquinas / corners
4= vuelta izquierda / a single turn to the left
5= cierre / close
6= pasos arrastraos / brush steps (think of ice-skating)
7= pasos cruzados / crossing steps (actually pas de basque)
8= vuelta izquierda punteando con pie derecho / turn to left then point right foot (towards your partner)
9= vuelta derecha punteando con pie izquierdo / turn to right then point left foot (towards your partner)
10= zapateado / footwork (the heavy stuff in the third sevillana)
11= pasada, tiempo de espera / passing step and marking time (depending on your choregraphy)
12= vuelta izquierda y paso montado pie derecho / left turn and elevate right foot (depending on your choregraphy)
13= vuelta derecha y paso montado pie izquierdo / right turn and elevate left foot (depending on your choregraphy)
14= careos / type of passing step used at end of fourth sevillana
PRIMERA SEVILLANA
| | | | | | |
| --- | --- | --- | --- | --- | --- |
| 1er | TERCIO | 2o | TERCIO | 3er | TERCIO |
| paso | repeticiones | paso | repeticiones | paso | repeticiones |
| 1 | 5 | 1 | 1 | 1 | 1 |
| 2 | 1 | 3 | 4 | 2 | 4 |
|   |   | 2 | 1 | 4 | 1 |
|   |   |   |   | 5 |   |
SEGUNDA SEVILLANA
| | | | | | |
| --- | --- | --- | --- | --- | --- |
| 1er | TERCIO | 2o | TERCIO | 3er | TERCIO |
| paso | repeticiones | paso | repeticiones | paso | repeticiones |
| 1 | 1 | 1 | 1 | 1 | 1 |
| 6 | 3 | 7 | 6 | 7 | 8 |
| 4 | 1 | 4 | 1 | 4 | 1 |
| 2 | 1 | 2 | 1 | 5 |   |
TERCERA SEVILLANA
| | | | | | |
| --- | --- | --- | --- | --- | --- |
| 1er | TERCIO | 2o | TERCIO | 3er | TERCIO |
| paso | repeticiones | paso | repeticiones | paso | repeticiones |
| 1 | 1 | 1 | 1 | 1 | 1 |
| 8 | 1 | 10 | 3 | 11 | 1 |
| 9 | 1 | 4 | 1 | 11 | 1 |
| 2 | 1 | 2 | 1 | 4 | 1 |
|   |   |   |   | 5 |   |
CUARTA SEVILLANA
| | | | | | |
| --- | --- | --- | --- | --- | --- |
| 1er | TERCIO | 2o | TERCIO | 3er | TERCIO |
| paso | repeticiones | paso | repeticiones | paso | repeticiones |
| 1 | 1 | 1 | 1 | 1 | 1 |
| 12 | 1 | 14 | 1 | 14 | 4 |
| 13 | 1 | 7 | 1 | 4 | 1 |
| 2 | 1 | 14 | 1 |   |   |
|   |   | 4 | 1 |   |   |
|   |   | 2 | 1 | 5 |   |
Booking.
com
Destinations
Sevillascope: How to dance Sevillanas
My plan is to enjoy the next Seville Fair to the fullest, but I have a slight problem - I can't dance Sevillanas. I'd like to join the people dancing in the stands and streets. I'm not sure about the dress yet (whether or not to use an authentic, though modern one), but I want to go for longer hair and smoother dance moves.
Grace of Sevillanas. Image taken from ABCdesevilla.es
Sevillanas is an Andalusian folk dance made up of a series coplas (verses), each one with a different choreography, the first of them being considered the easiest. Each of the four coplas the Sevillanas consists of are split up into three sections (partes) and last approximately 1 minute to 90 seconds depending on the tempo, making the entire dance 4-6 minutes long. The music and cante (song) can vary in each copla, but there is a traditional structure that remains the same for all four coplas.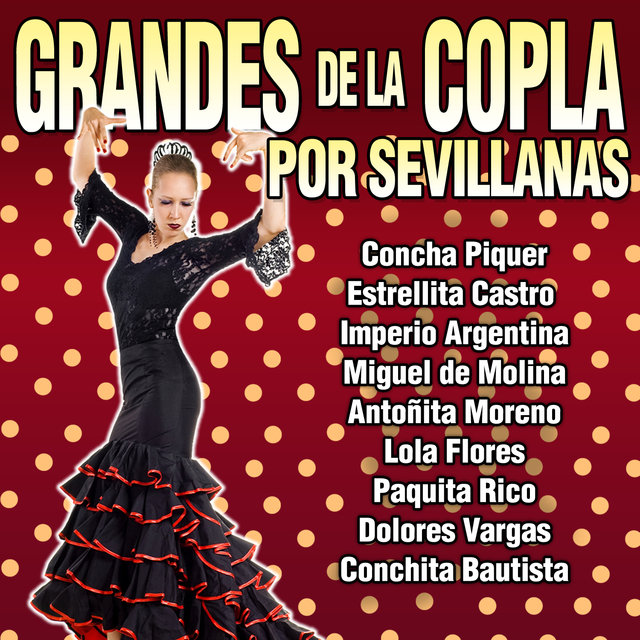 This dance is never improvised, however, Sevillians tend to vary the choreography of it. Luckily, its unique and clear structure allows dancers who have learned different styles to perform Sevillanas together. 
For me, the starting point to get the "ball rolling" and make the learning more effective is to visualise its composition. Here you have a scheme from a study assist website (sorry about not translating this).
The structure detailed as follows applies to whatever versions of Sevillanas. For starters, before the actual dance steps there is an entrance (salida) and cante introduction followed by an opening pose (or vuelta normal).
The first section
 of each copla includes standardized steps and choreography, particularly pasos sevillanas and is followed by the first pasada that consists of a series of short steps in which the dancers pass each other, front to front or back to back, switching places as they do so.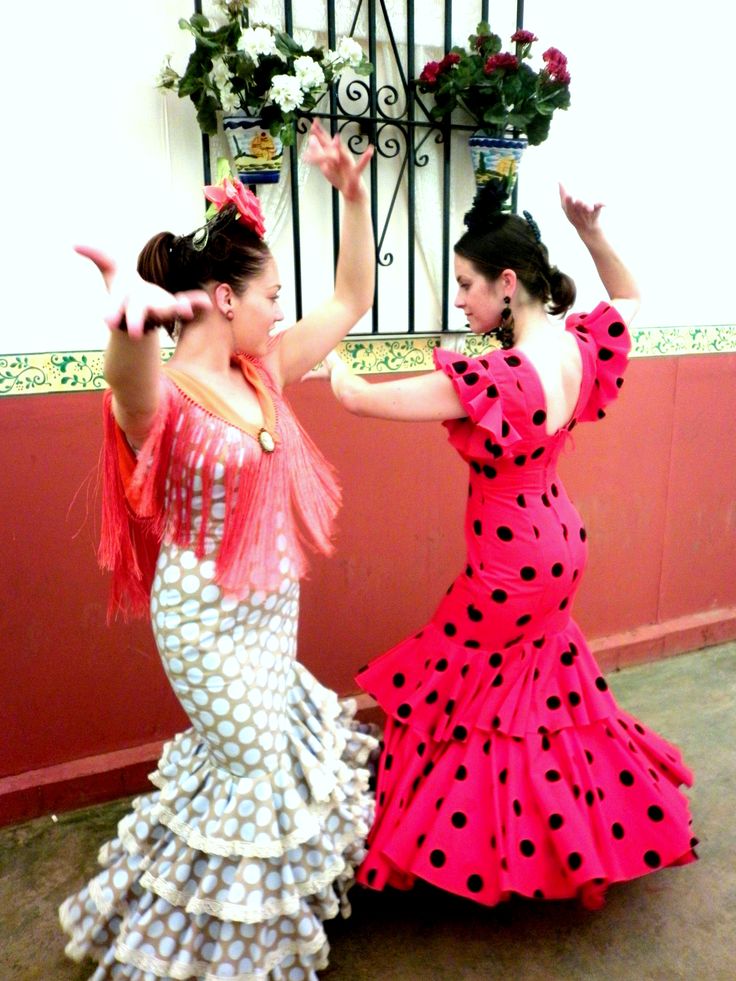 In traditional versions of the dance, the pasada always ends with one paso sevillana.
The second section
has different steps than the first one, but lasts the same number of beats, followed by the second pasada.
The third section
differs from the first two and ends with the cierre, which can include a final turn or a closing dance gesture that is a highly stylized and personalized series of steps ending with the bien parado - a traditional pose. 
Watch out some videos on YouTube to learn:
If you find the videos provided very confusing and not helpful, below is an explanatory table (by Marisa) showing the steps in each copla (named, respectively, in Spanish: Primera Sevillana, Segunda Sevillana, Tercera Sevillana, Cuarta Sevillana).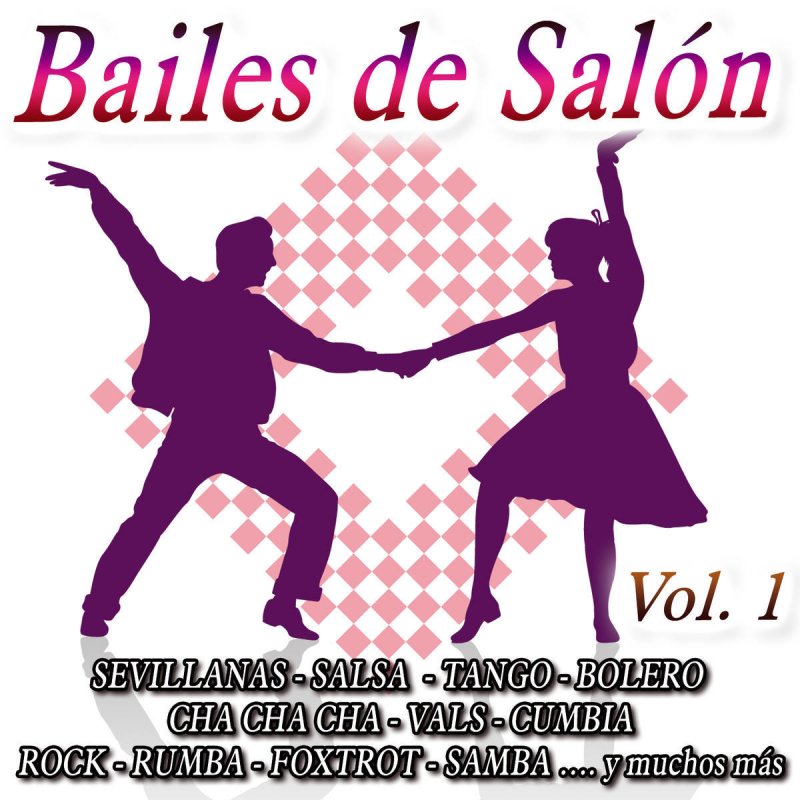 Hope it does the trick!
FIRST COPLA

1st section

2nd section

3rd section

5 sevillana steps

1 pasada

1 sevillana steps

4 esquinas

1 pasada

1 sevillana step

4 pasadas

1 vuelta (left)

SECOND COPLA

1st section

2nd section

3rd section

1 sevillana step

3 rond de jambe

1 vuelta (left

1 pasada

1 sevillana step

6 pas de basque

1 vuelta (left)

1 pasada

1 sevillana step

8 pas de basque (circle)

vuelta

THIRD COPLA

1st section

2nd section

3rd section

1 sevillana step

1 vuelta (left) + mark

1 vuelta (right) + mark

1 pasada

1 sevillana step

3 zapateados

1 vuelta (left)

1 pasada

1 sevillana step

1 pasada + mark

1 pasada + mark

1 vuelta (left)

FOURTH COPLA

1st section

2nd section

3rd section

1 sevillana step

1 double spin (left)

1 sevillana step

1 double spin (right)

1 sevillana step

1 pasada

1 sevillana step + double stamp

1 careo

2 pas de basque

1 careo

1 vuelta (left)

1 pasada

1 sevillana step + double stamp

4 careos

1 vuelta (left)
Dance terms that can be read from the table are commonly undestood with the meanings given hereunder:
Careo - type of passing step used in the fourth copla only
Esquina (corner) - side to side step
Pasada - passing step, changing place with your partner twice in each copla
Sevillana - basic dance step performed in Sevillanas that includes a front and backward stepping pattern
Vuelta - regular (i. e. vuelta normal), upright, pivot turn; or stepping turn (i.e. vuelta de paso), similar to a slow chain turn in ballet
Rond de jambe and Pas de basque (basque step, a waltzing, 3-count step) - steps from ballet, used in the second copla
Zapateado - stamping footwork
It'll do, I guess. I wish those of you who choose to get there too all the patience. See you at the 2014 Fair in about ten months!
Sevillana - the most popular dance in Spain
Why is this so? Let's try to figure it out.
Any holiday, fair, mass festivities cannot do without the widespread performance of Sevillanas. Therefore, in Spain, not only future flamenco stars, but also ordinary people study this dance. And in Russia, lovers of Spanish culture, coming to the dance school, are sure to get acquainted with this style.
Traditionally it is performed in pairs regardless of gender. But you may well meet both solo and group performances at concert venues.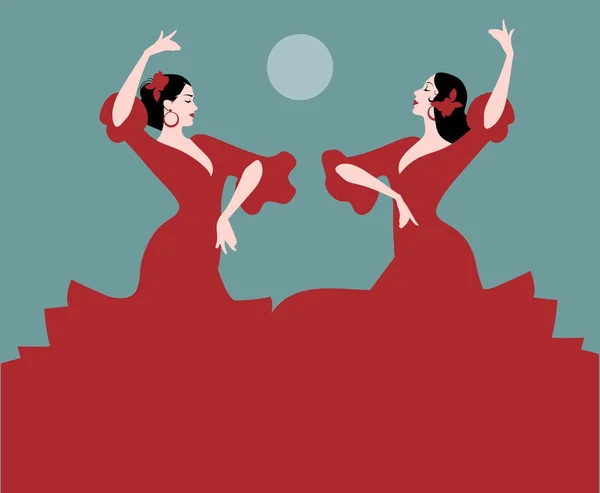 La sevillana or Las sevillanas - this style name is found in Spanish-language resources. And although many flamencologists believe that Sevillana has nothing to do with flamenco at all, the popularity of this pair dance can hardly be overestimated.
The Sevillan dance consists of a certain set of frequently repeated simple elements, so it is very easy to remember. It's not that important to be a gifted dancer, it's just to dance and really have fun.
The most famous holiday associated with the culture of Seville is the April Fair (Feria de abril) in Seville. Usually, in festive songs, you can hear how singers glorify their city and its inhabitants. It is easy to guess that it was the capital of Andalusia that gave the name to this dance.
In Sevilla there is a clear structure - four parts - couplet (and before there were seven!) In each part there is a certain order of movements, which is repeated according to the pattern of the dance.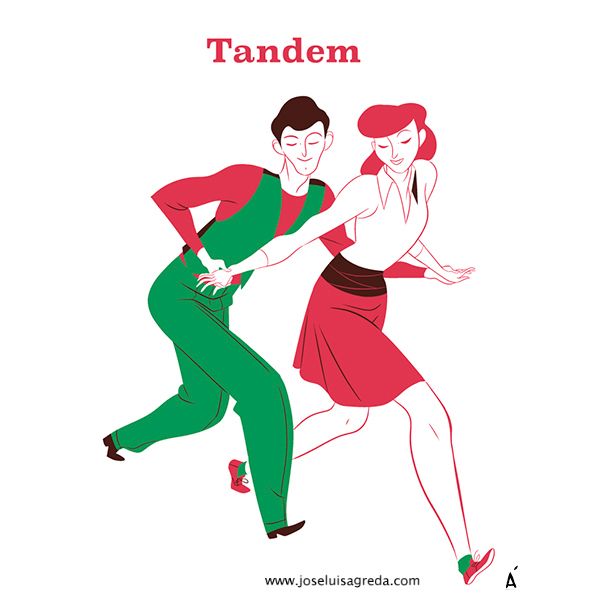 Inside the verse, you cannot change the sequence of movements, but you can dance the first part instead of the second or third. In essence, your dance is an improvisation here and now. You can dance the same choreography with different partners, or you can perform the entire dance of four verses with one partner.
In addition, Sevillana is often played with castanets, manton or fan. However, dancing with objects, of course, requires a completely different level of performance.
One of the striking features of Sevillana is a short pause at the end of each part, during which the dancers take a festive, proud, "ceremonial" pose. We see it on posters, postcards, souvenirs and thematic photographs.
There are a lot of Sevillana competitions in Spain (Сoncurso de sevillana or Concurso baile por Sevillanas). Couples of all ages compete here, and the audience watches with interest as the dancers in the traditional form of dance perform original numbers and vivid, memorable images.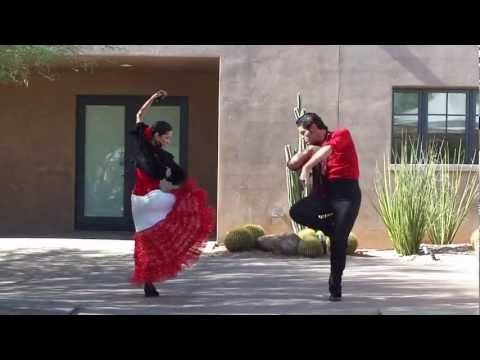 Such performances often follow a script that tells us a love story.
The first part is an acquaintance, the first meeting.
The second part - courtship, flirting.
The third part is confrontation, dispute, rivalry.
Fourth - reunion, reconciliation and a bright finale
So, what should a beginner remember when exploring Sevillana?
1. First of all, pay attention to the position of the body: the body is straight, the gaze is confidently directed forward.
2. Hands should always go from top to bottom alternately, they go down out and go up in.
3. Until one hand is raised, the other cannot be lowered.
4. The dance is performed in pairs, but the partner should not be touched, except for the final point.
5. Remember that you can replace one movement with another when you know the structure clearly. Improvisation in dance is a definite plus.
I would like to pay special attention to the costume of the dancers.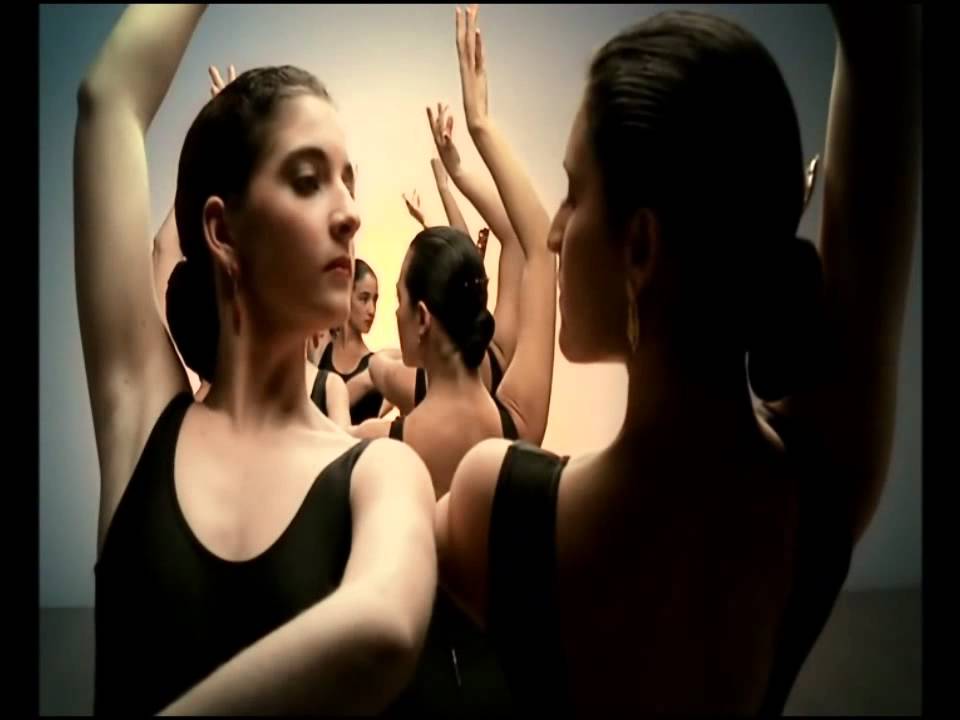 The unconditional adornment of the dance is the traditional magnificent, elegant dress with many frills, ruffles and flounces. The outfit for Feria, and, accordingly, for Sevillana, is carefully thought out and sewn to order. These are always bright colors, unexpected combinations in a suit and accessories, an abundance of combs and flowers in ladies' hairstyles.
Sevilleans
Sevilles are Andalusian songs and dances typical of Seville, Huelva and other provinces of Andalusia, which are sung and danced at various fairs held in the Andalusian community, especially at the April fair in Seville or at the pilgrimage of El Rocío, in the village of Almonte in Huelva, during the pilgrimage of La Virgen de la Cabeza, province of Jaén. They are also popular in various pilgrimages and in ancient times in neighboring courtyards and patios. It is usually danced with a ruffled dress or leotard, skirt and heels. Its origins can be found in the years before the time of the Catholic Monarchs, in compositions that were known as "Castilian seguidillas" or "Seguillian seguidillas".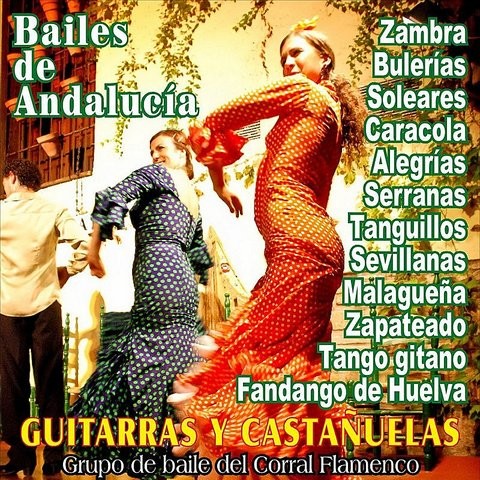 Originally from the city of Alosno (Huelva), sharing a meter with the fandango of this city, which at that time and until 1833 belonged to Seville, hence the name "Sevillanas". They were created in 1747. Over time, they have evolved and expanded. the addition of dances in the eighteenth century until it came to songs and dances, which continue to be called those that continue to be called today, despite the fact that they were born in a municipality that today belongs to a different province with more traditions.
Photo: Sevillanes
It is part (together with verdiales, fandangos, boleros from Jaén, etc.) of Andalusian folklore. They arrived at the Seville Fair in 1847 under the name that characterizes it, although the Royal Spanish Academy did not recognize them under that term until 1884. It is currently the most popular regional dance in Spain and abroad and there are many schools. and academies that are dedicated to teaching this dance around the world.
Kante
Until the second half of the 20th century, cante was a popular song performed by countries and for the country, collecting in its consonants passages from everyday life and familiar events.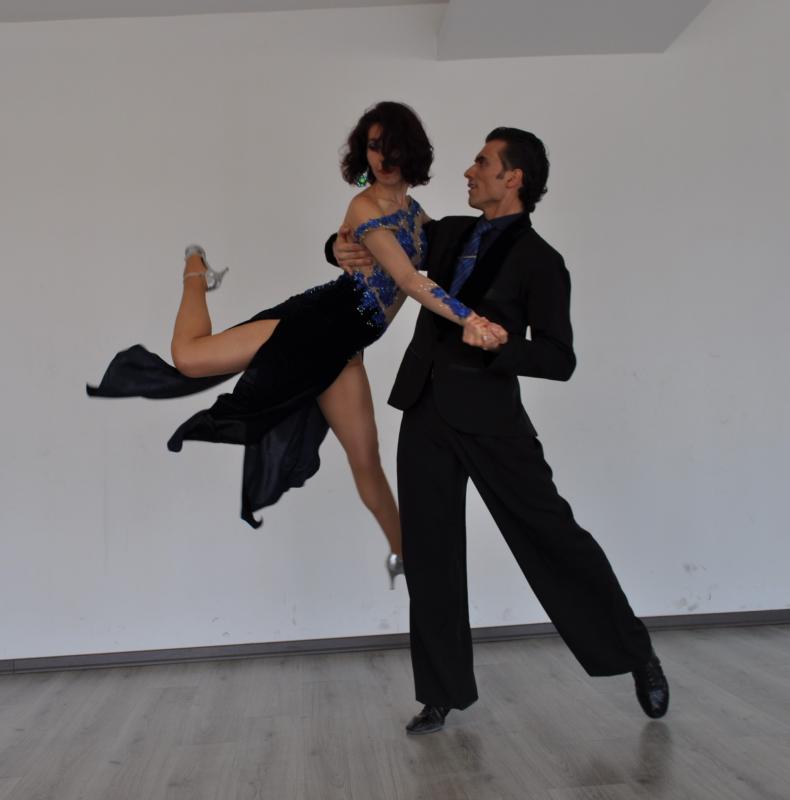 This last passage refers to the passage of Queen Isabella II at the opening of the bridge that bears her name in Seville, commonly known as the Puente de Triana.
In Seville there is an infinite number of topics among which we can classify as the most relevant: regionalism, love type, rocieras, corraleras, biblical, bowling, liturgical, fairground, etc.
Authors sevillana
The first Sevillanas albums appeared in the 1950s, pioneered by Los Hermanos Toronjo, two brothers from the municipality of Huelva in Alosno, who may not have suspected at first what recording their songs would mean for the future. Their sevillanes became mythical, known as "biblical", they later decided to dedicate the sevillanes to the Virgin del Rocío and her pilgrimage.
A few years later, the Reyes brothers appeared, originally from Castilleja de la Cuesta. With them the revolution came to Sevillan, they included such changes as a complete variety in melody, without repetition from one Sevillian to another, they dedicated their songs, besides the Virgen del Rocío, to monuments, traditions, streets, bridges and the history of Seville.
Manuel Pareja Obregon was an important composer in Sevillan. A key producer and composer in the development of Sevillan in the 1980s was Manuel Sanchez Pernia.
They have also been performed by great singers such as: Concha Piquer, Estrellita Castro, Perlita de Huelva, Gracia Montes, Paquita Rico, Lola Flores, Gracia de Triana, La Niña de la Puebla, Miguel de Molina or the singer Maria Jiménez which at one point they even made a movie to immortalize this song and dance.
As a soloist, La Niña de los Paynes was the first to stand out, and more recently she has achieved great success as the singer of Sevillanas Maria del Monte. From the 1960s there appeared groups that were dedicated exclusively to this type of cante, among the best known being Los Marismeños, Los romeros de la Puebla, Amigos de Gines, Los choqueros, Los de la trocha, etc. The popularity of some of them has gone outside of Spain.
Other groups and soloists who left a deep impression:
El Pali, one of the most famous in the city, nicknamed "The Troubadour of Seville", sang mainly about Seville and its traditions.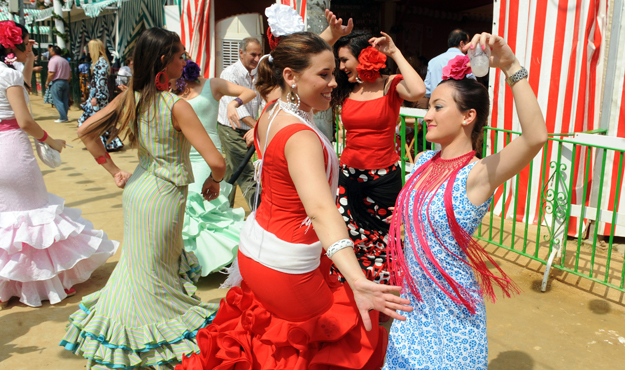 Cantores de Híspalis, other revolutionaries of Seville who took it to the top, giving it an authentic world dimension, making real performances in their shows with great production (one of their albums is musically accompanied by the London Philharmonic).
Ecos del Rocío, also well known to this day, managed to reach out to the general public by interpreting sensitive topics.
During the 1980s, thanks to the inertia of the choirs of the Rocío brotherhood, the Rocío choirs emerged and became very famous, adding some characteristic features of the classical choral polyphony to the Seville songs. Of these, the choir of Huelva, the choir of Almonte, the choir of the emigrants of Huelva, the choir of Triana, the choir of Seville and the choir of Coria stand out the most. Slightly separated from the chorus, without ceasing to be different, Raya Real appears, singing sevillanas in different ways, known for their accelerated versions of old hits.
Dance
This is the most popular and well-known folk dance in Spain, making it possible to distinguish between fast and slow dances.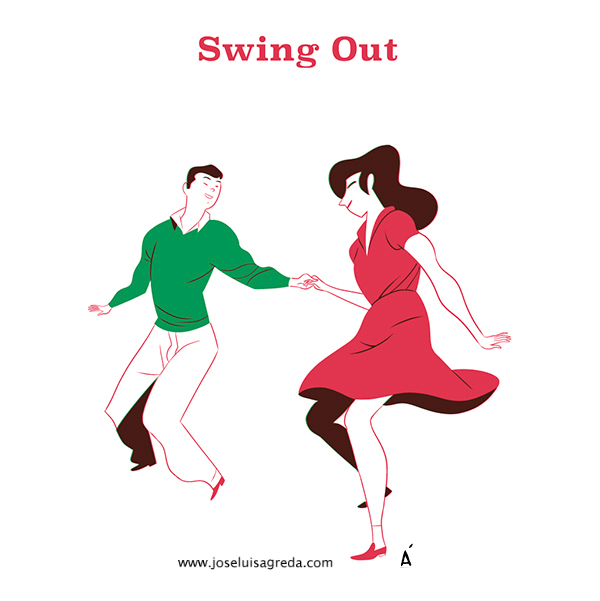 Sevillanas are usually danced in pairs, with the exception of exceptions and experimental combinations, when the dance is performed by a group of more than two people at the same time to the sound of the four verses into which the sevillana is divided. In other cases, a whole Seville song was seven verses; one can hardly hear anyone singing them as before. Four movements can be distinguished in the dance: step, pass, face and finish. The ending of the last verse is designed to coincide with the music and dance, making the performers beautiful and sometimes romantic and provocative (usually by men) rudeness. Its size is 3/4, that is, three parts. Of these cases, the first is strong, and the next two are weak. There are different types of dances:
Corraleras
bowling
flamenco
Music
The music accompanying the sevillanas usually comes from the strings of the guitar, played in any tone, depending on the singer. The first sounds played are strums until the singer or guitarist introduces the cantu.