How to dance at a festival
16 Awesome Dance Moves To Try At Your Next EDM Festival
Whether you're a first-time festival goer or a seasoned veteran, there are a plethora of dance moves that you can choose to vibe out with at your next electronic dance music festival.  To help to get you started, or to help you to beef up your current dance-move roster, we're here with 16 glorified dances that will help you feel the music from beginning to end. To help to get you started, or to help you to beef up your current dance-move roster, we're here with 16 glorified dances that will help you feel the music from beginning to end. Try out your moves by tuning in LDP Radio every weekend for the best electronic dance music mixes.
16. Convulsion
Photo via Consequence of Sound
Level: Beginner
This one isn't so much about self-control.  When the music hits you, sometimes you just can't help it.  Did you hear that drop?! Let the energetic beat takeover and dance your excitement out.
15.
Dance Walk
Level: Intermediate
This is somewhat of an involuntary dance.  When you're walking to the restroom or the snack tent, and you're just boppin' along, shuffling in strides, you're dance walking.  And you didn't even know it.
14. Pump It
Photo via Tumblr
Level: Intermediate
This one is for everyone as the dance move itself has stood the test of time. (Okay, so it's stuck around since the 80's). Either way, raise your arms up and let me see you work. Pump it.
13. Jump Around
Level: Beginner
You don't need any dance skills for this one considering there are no, well, dance moves involved.  Just feel the rhythm and jump. Jump left to right, right to left, front to back, or in a circle. JUMP!
12. Shuffling
Photo via Business Insider
Level: Expert
First the "T-Step", then some arm movements, and now the "Running Man," shuffling has an evolving style adjusted to each dancer's unique style.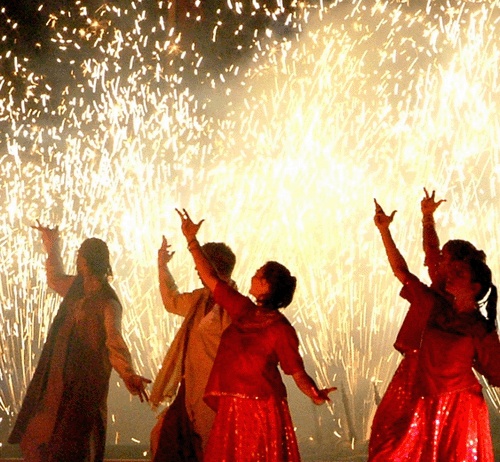 As a newb, we suggest you try a YouTube tutorial before breaking out these dance moves.
11. Point and Pop
Level: Beginner
You see it? Go ahead and point at it.  Catch that build up? Point to the sky? Hear the drop? Point it down!  DJ played your jam? Point to him and let out your gracious recognition.  You're here and you're directing the show.
10. Neck Bob
Photo via ReactionGIF
Level: Beginner
The head bob is a safe dance move for almost any genre.  Whether it's a progressive drop or a trap banger, just go ahead and bob your head to the beat.  You can do no wrong here.
Pickup Line
Level: Intermediate
This one doesn't so much focus on the music as it does on a potential hookup.  There's not rules on this one either. You've spotted a hottie on the dance floor and now it's time to reel them in — with whatever moves you got.
9. Rave Master
Photo via Tumblr
Level: Expert
Few have mastered these moves, and glovers have the advantage.
 We're talking the glovers, the hoopers, and the orbiters here. Grab yourself a light-up prop and get moving because mastering the flow and technique of the Rave Master takes time, practice, and experience.
8. Wallflower
Level: Beginner
In the sense of dance moves, this is a beginner move.  In the sense of avoiding sweaty crowds, this is an expert move. For some, festivals are more for the music and less for the dancing sweat pits.  And that's okay. Don't be afraid to stagnantly stand back and enjoy the show.
7. Hair Swing
Photo via Tumblr
Level: Beginner
You spent hours on hair and makeup for this festival, and now it's time to ruin it with some convulsing dance moves. Toss your cares to the wind and swirl your head to the beat, because this is life and we're all living free.
6. Casino Lineup
Level: Intermediate
Whether it's the "pull the slot machine" or the "roll the dice," the Casino Lineup provides you with a plethora of moves.
Choose wisely and don't forget to change it up.
5. Fist Pump
Photo via Giphy
Level: Intermediate
Move over, Jersey Shore.  We're electronic music fans and we're here to party.  Just throw your arm in the air, ball that fist, and get pumping to the beat.
4. Pseudo-Stage
Level: Intermediate
This one's a fun one for all our imaginative minds in the crowd.  Sing the lyrics, pound those drums. Whatever you do, do it like the crowd is watching.  After all, this is *your* performance.
3. Sheer Seduction
Photo via ReactionGIFs
Level: Beginner
This is for the ones who really "feel" the music. Throw your arms out, shut your mind off, and do whatever is your body says to do.  Throw in some spirit fingers or jazz hands for an extra dramatic effect.
2. Too Cool For This
Level: Beginner
This one takes almost no effort at all, ironically.  All you have to do is stop moving, stop watching, stop listening, take out your phone, and look at it.
 Just do us a favor and move out of our way before attempting this move.
1. Twerk
Photo via Tumblr
Level: Expert
Sh-sh-shake it.  Unless you've been living under a rock the last year, you probably know what twerking is. If you're a festival, it's the best time to give it a try.  Go ahead. Bend over and show us what you're working with.
Learn The Tips & Simple Dance Moves All Men MUST Know!
Dancing for guys or just the thought of guys dancing brings to your mind funny situations of awkward dancing, weird arm and feet movements and simply unattractive attitude. It's a problem, a huge one if you ask us! Whether you're at a club or a festival, being able to dance and get in the groove of the moment will set you apart from every other guy out there.
Guys, why do you need to miss out on the incredible opportunities of dancing with a girl while at a festival or in a club? You might not have the sickest dance moves, and it might seem like a scary thing to do, but you're reading this post right now which means you're probably interested in knowing more about the rules of dancing for guys and some quick and awesome dance moves you can use right away.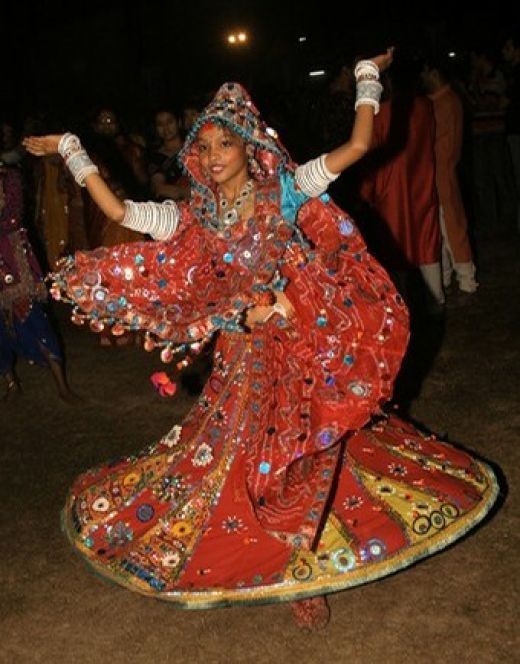 These simple dance moves make use of a "rocking groove type" of motion following the rhythm of the music. Use your knees to push your body, you can use your upper body to sway to the sides and work your hands as well to the rhythm in an alternating motion.
Dance music has a sort of tempo that the guy should follow. It will be easy to understand what we're talking about once you read through the article and checkout the video below. In short, dancing should become an easy part of your interactions at a club, event or festival with simple movements that follow the beats and the music.
It's time to get more comfortable and get into the action with dancing. First, we're going to discuss some general rules of dancing that every guy should know, then we'll bring you the dance techniques which you can use right away or at the next event you will be attending (it's THAT easy). Please note that we've written the article from a straight guy's point of view but these apply no matter your sexual orientation.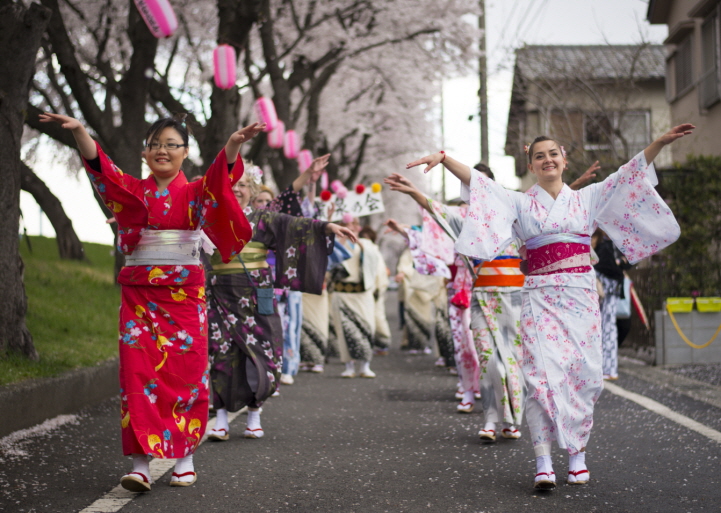 Learn more about approaching a girl at a festival in our guide here
Now, let's get right to it!
Rule #1: Guys Need To Learn How To Dance
Dancing gives guys an unfair advantage over all the other guys when it comes to the ladies (or any potential partner for that matter). Ladies will not be sitting uncomfortably when they're out with you and you know how to dance and interact with other people on the dance floor. It shows you're know how to have fun, and have control over your actions and body. It is a definite win! Dancing is part of social cues and social interactions, and will make a guy seem more romantic, more social and fit. Dancing is a sport at the end of the day, and it helps tone and sculpt your muscles.
A lot of today's events usually include dancing and not knowing how to dance excludes us automatically from making the most out of them. Who doesn't want to make the most out of a weekend camping at an event or even a club night in the weekend? The process of learning is easy and methodical.
Start by learning a few quick tricks will help you become a better dancer, quickly and easily. Keep reading and we'll share a lot of those with you.
Rule #2: You Need To Dance Well Enough
Nobody's asking guys to become the next superstar dancer in no time. You need to be average at best!
The whole point of being able to dance is getting out there and not embarrassing yourself and the people you're with. It all comes down to knowing enough to feel comfortable moving and dancing with people or by yourself. Learning to dance can help you improve your coordination and the control you have over your own body but also using the tips we'll share in just a bit will also lead to similar results. You'll better understand how you need to move your body and coordinate your movements in a way that looks and feels nice. Dancing has a sort of snowball effect, the more you do it, the better you'll become. Once you've mastered these couple of tips and feel comfortable within your own skin while moving your body to music, your self-confidence will grow, both on and off the dance floor.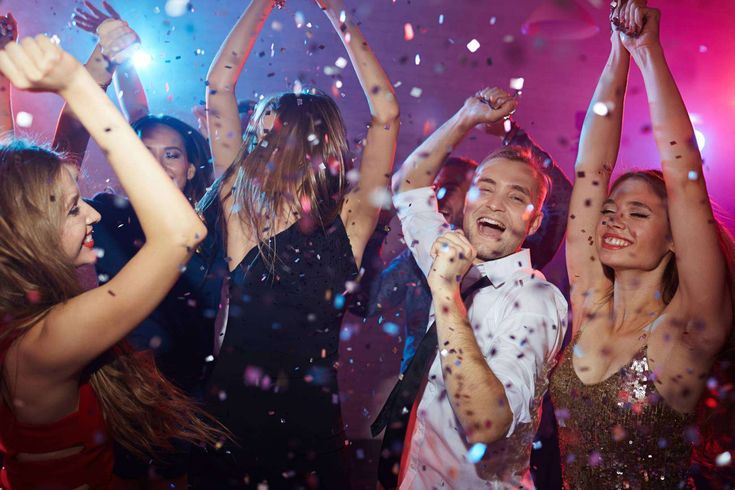 Rule #3: It'll Feel Awkward At First
As we've just mentioned, dancing and using these tips will become better and easier with time, it's what is called the "snowball effect". Even when it feels awkward, we highly recommend jumping into it. You need to get out there and do it! You've got to act like you've done it before, that you've been there. Everything is awkward at first, messy in the middle but beautiful at the end. Any talent you master goes through the same general idea. Don't be scared, you just need to finish these first few times on a high and you'll become more confident with practice.
Rule #4: Act Like You've Mastered This
A great followup to the third rule, you've got to look like you know what you're doing. Confidence here is the key word. You shouldn't show that it's a concern or a big deal that you're on the dance floor. It's all about having fun and enjoying your time. Dancing is part of body language, and a confident attitude shows a confident character which everyone is driven by and attracted to.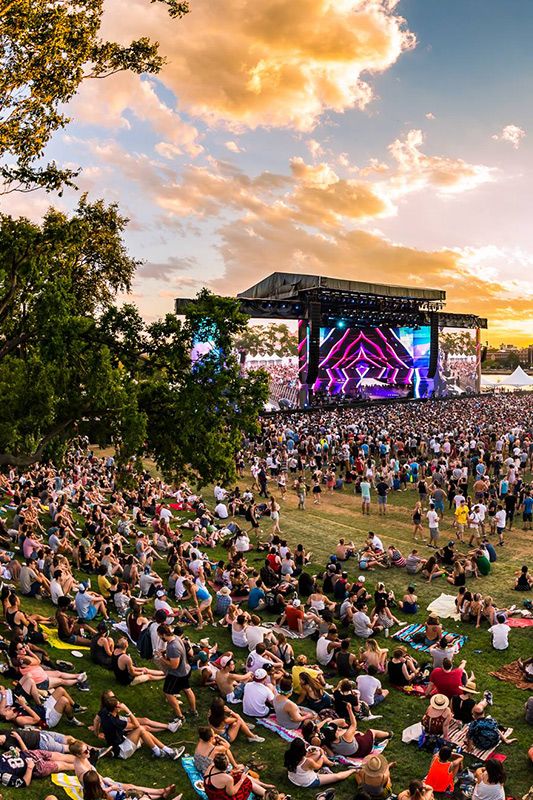 Smile and have a good time even when you're freaking out on the inside. Keep it calm, cool, confident and sexy. At first, fake it till you make it and it will start happening on it's own soon.
Everything we've discussed so far had to do with attitude and approach. The next rule can make or break all of the work you put in.
Rule #5: Always Be Prepared To Dance
We don't mean to have a warmup session before hitting the dance floor. Look, dance floors are sweaty, jam packed areas where people of all sizes, ages and backgrounds are active, moving and shaking. It's hot, you're moving between each other, things can easily get sweaty and musty throughout the night. So remember, after a while you're gonna become very very sweaty yourself. So remember to use deodorant or antiperspirant before going out, you'll be smelling your best all through the night.
In addition to that, dress in layers. This will help you throughout the night as well. If you're wearing a t-shirt underneath a jacket or hoodie or whatever additional layer, you can just take it off and hit the dance floor.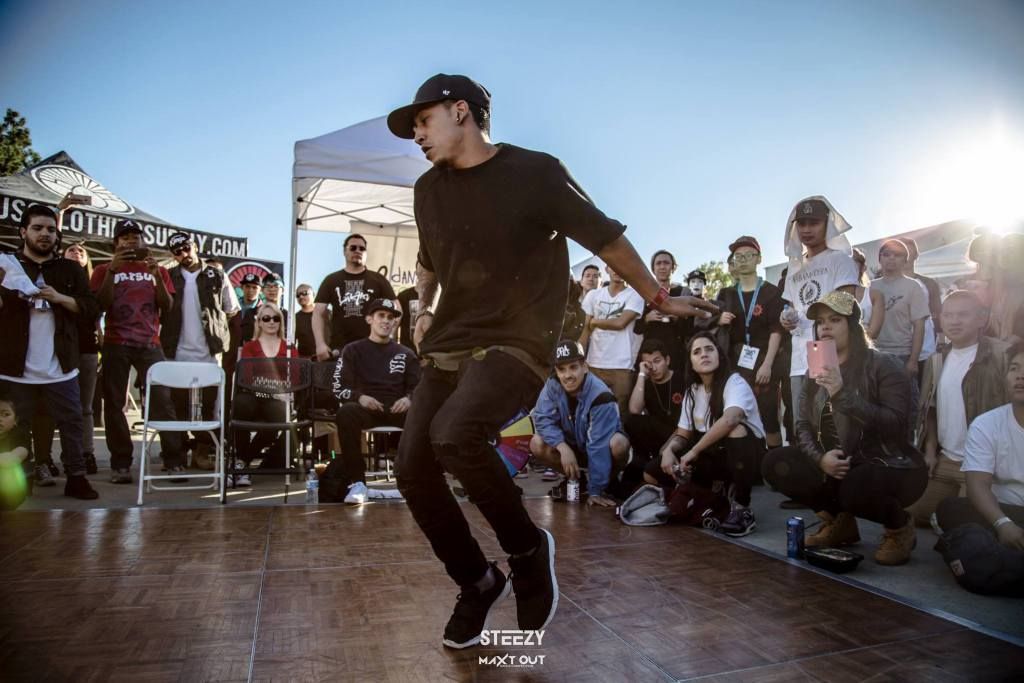 Once the night is over, you'll have something warm and dry to wear.
Time To Learn Some Dance Moves
There's no need to feel awkward about dancing or what to do with your hands anymore!
In the below video you'll learn in detail (and in just a few minutes) the best 3 dance moves you'll need to get started. Note that this guy mentions house music, but in reality these moves work on many sub genres of electronic dance music. In fact, with the below tutorial, you'll learn how to dance to a variety of music genres at any club and festival.
Dance music has a tempo and so, the movements are a bit smaller.
In the first dance, the dancer showed a rocking groove type of motion, focusing mainly on the knees and thighs and starting with them slightly bent. Then you want to stand up while pushing back. Your core stays locked and upper body goes forward rocking in motion.
Important to keep note: make sure you're not slamming your knees back. This will injure your knees which is not what we're aiming for.
To make it more interesting, we then focus on switching directions. Matching the beat is all there is to it as it helps "make sense" of the movement.
But what to do with the arms? Well bending the elbows and arms to the rhythm is also a great way to create movement variation and interesting body moves. Swaying them in and out of the center of the body is a great ideas. As you have come to understand it's all about working the different sections of your body together in a certain way to create physical movement that makes sense.
In theory, what the above video teaches is better body coordination, providing you with movement options and examples that work well in difference dancing situations. You can try them out and slowly master them. You'll even be able to create your own variations, it's a great way to interact with others on the dance floor and have fun in the moment.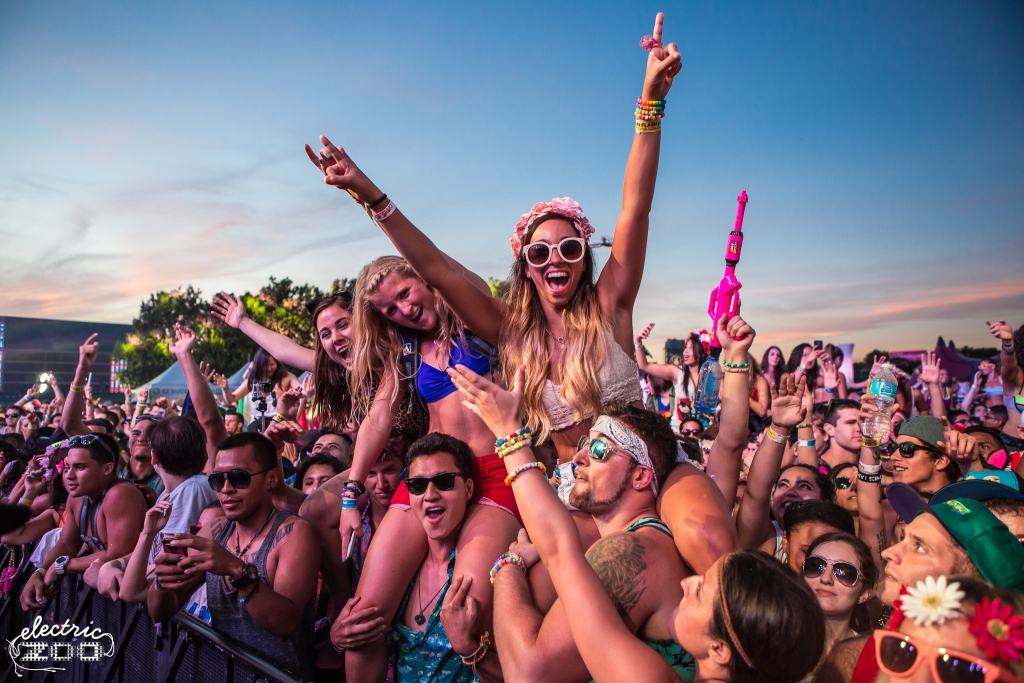 It's time to stop being the guy who's standing on the sideline while everyone else is having all the fun! Now you've got all the tools you need to kick ass on the dance floor.
Ready For Your Next Music Festival?
If you're still preparing for your next music festival, visit our shop to buy some unique items. You'll be able to wear them outside the festival as well.
VISIT THE EDM FESTIVAL INSIDER SHOP
Read More on EDM Festival Insider:
I want to dance. 10 misconceptions about dancing
The desire to learn how to dance is natural and natural in the modern world. You can list the reasons, starting with obvious and popular pragmatic desires, for example, to start moving or losing weight, ending with unconscious and even existential ones.
This is due to the fact that dances are at the subtle intersection of the inner and outer worlds, physical and spiritual. Above this, music becomes a driver that cannot leave anyone indifferent.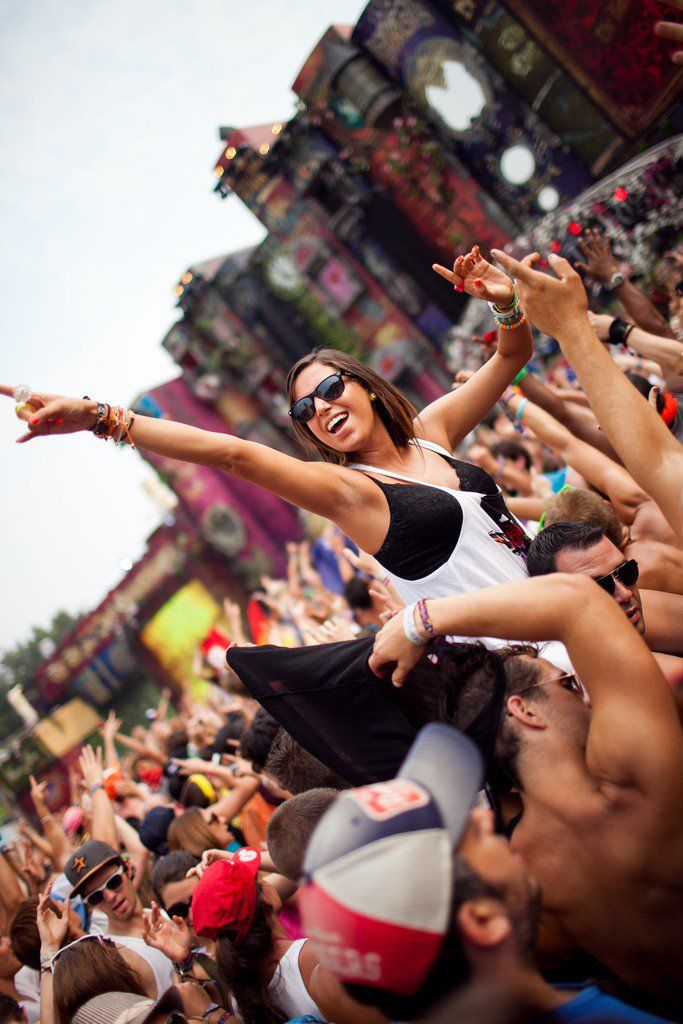 In dancing, there is magic inside a person, which is not always noticeable when viewed from the side. At the initial stage, it is the external picture that attracts to dances, and sometimes repels, as it seems too frivolous and superficial.
But there are even stronger obstacles that stop many people from starting dancing. These illusions and delusions roam the minds of the majority, and are often afraid to ask about them directly, or they ask the question about it so often that they are no longer ready to hear an honest direct answer. I will try to do it in this article.
There are many examples of contemporary dance instructors sharing their thoughts about not expecting to be in the dance industry. Once upon a time there was a man and was engaged in adult, serious business. Sometimes even very serious. A person could have children and even grandchildren. I saw dances only on stage or on TV. For reasons unknown to himself, he ended up in dances.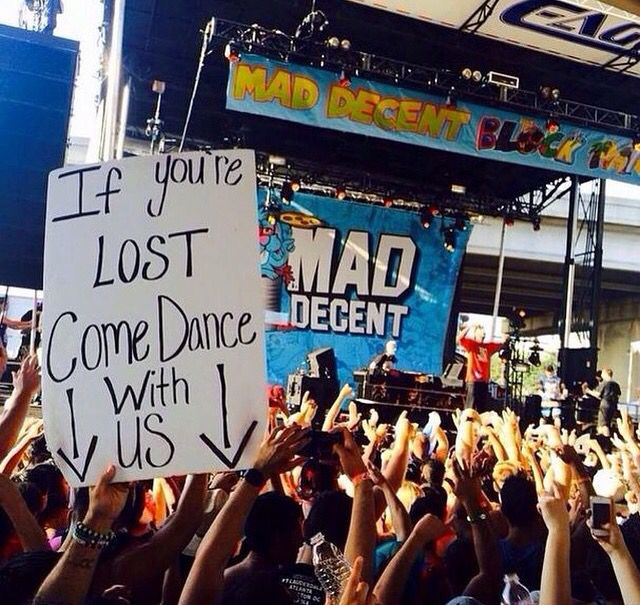 At first, everything seemed like entertainment and a useful pastime. But time has passed, and a person catches himself thinking that he thinks about dancing not just every day, but really all the time. A couple of years pass, and he already becomes a teacher or organizer of some event.
A similar path can start at 15 or 55 years old. The only difference will be in the self-perception of the starting stage, that it's too late to dance. In fact, for each age there is its own dance direction, which can reveal it to the greatest extent at this stage. Hip-hop or breaking is closer to children and teenagers, and Argentine tango is closer to adults. It's never too late to start dancing. You need to make the right choice of dance style based on several parameters: age, gender, music, goal. There is a dance direction for any arrangement.
Misconception 2: Men don't dance
Our culture has a number of restrictions related to dancing. Most of these causes are psychological and lie outside the realm of rational reasoning.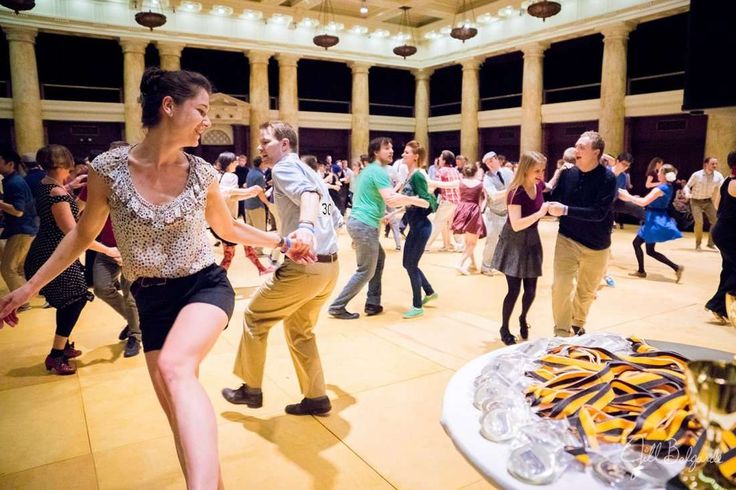 First, in our culture, in principle, dancing for pleasure or self-expression appeared relatively recently. 20-30 years ago dance clubs were only for children. To start dancing even in adolescence was considered exotic.
Secondly, the aesthetics of the body in our country for men is not in the focus of attention. In general, this can be attributed to the fact that Russian men try hard not to draw attention to their appearance and clothing. Men in our country use other tools for this.
Third, dancing is associated with entertainment and alcohol. If a man feels serious and respectable, then he either does not have time or desire for this.
Nowadays the general cultural background has changed and the result is that men are learning to dance. It becomes as much a sign of masculinity as clothing, hair or beard.
Unfortunately, many misconceptions remain even among those who have already started dancing. Dance teachers do not always pay attention to this, as it seems to them that this is a matter of course.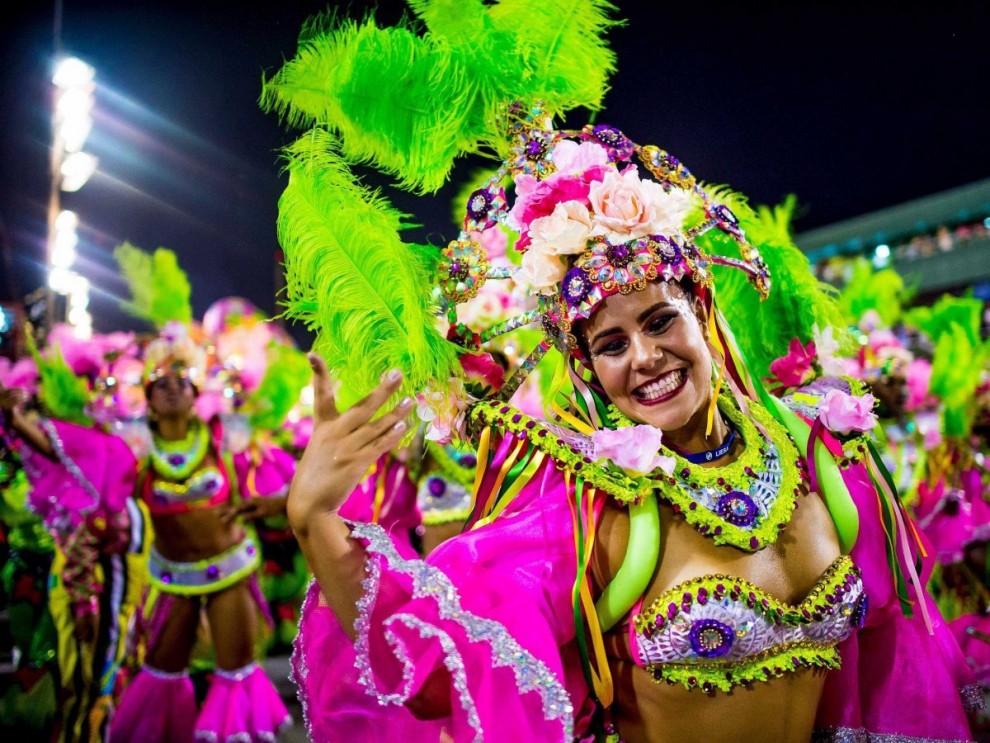 Fallacy 3: special training is needed
For an outside observer, there is always a cognitive dissonance about what dance is. What he sees on the big stage in the form of a show with sweeping movements and splits is obviously dancing. Breakers doing unimaginable elements in the air and on their hands, competing with each other, also seem to be dancing. Pensioners in the park waltz. Dancing again, but for some reason everyone is so different. How to understand that this is a dance, and what physical criteria should be in the body.
In fact, any self-expression through the body to music can be attributed to dance. There are a number of reservations, but they are not essential. For self-expression, a person uses the set of plastics that he has. Subtlety and technique do not depend on extreme ways of self-expression, and it often happens that splits and somersaults interfere with a meaningful dance. The development of plasticity and the expansion of the body's capabilities are part of the preparation of the dancer, but not an end in itself.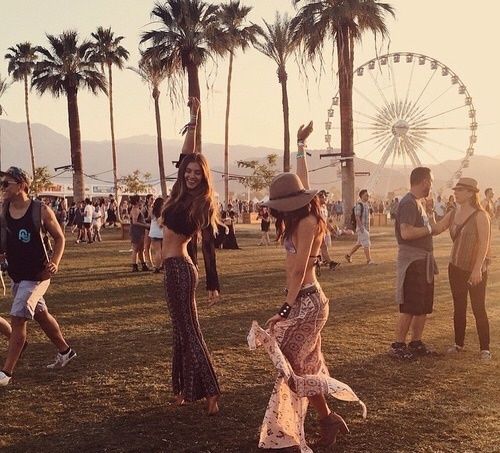 Fallacy 4: You must learn to dance in pairs
In couple dancing, the final learning outcome is that the couple dances at a party. It would seem that you should always train together to get the desired result. This is not true. Let's take an example from boxing. An indicator of a boxer's skill is a fight with an opponent, but this does not mean that he constantly has to fight. Also, the ability to dance is built on the possession of one's own body and the ability to interact.
The skill of the teacher is the correct selection of methods so that the student masters the skill. Based on the skill, you can engage in creativity and self-expression in dance. Not everyone knows, but it is no coincidence that almost all social dance dancers have a serious dance background, which is based on the development of individual techniques.
The same can be attributed to the interaction in a pair. The ability to separate in oneself the one who leads and the one who follows the lead is impossible within the framework of studying the sequence of movements in pairs.
For this, there are special exercises that make the skill more versatile. For this, the presence of a permanent couple is not necessary, as well as the regular presence of a partner in general.
IMPORTANT! You can't experiment at a party, and everything should be in its place there: men dance with women.
Getting rid of illusions is a complex internal process. If you leave them to yourself, you can even get the opposite result.
Fallacy 5: plastique and stretching are mandatory attributes of dance
Much depends on the genre of dance that you want to master. In previous articles, I have already mentioned that different dance styles are suitable for different ages. It is appropriate to dance hip-hop in adolescence or youth, Argentine tango is a more adult dance, it is important to enter classical choreography at a young age.
The degree of necessary plasticity and sensitivity to the dance direction also correlates. For example, breaking requires great physical effort and dexterity.
Elements are built on acrobatics and high speed of execution. Who are they more suitable for? Obviously young people.
There is a lot of interaction in salsa. It is necessary to feel the partner subtly, to be able to show a variety of figures and elements. Twine or acrobatics are completely inappropriate here. However, a variety of ways to show oneself are required. Accordingly, the dance is youthful, but not at all childish.
The older the dance, the less stretching or acrobatics is required. The main emphasis is on the quality of technology, the variety of ideas and the ability to show plasticity.
Misconception 6: Mirrors are necessary for learning
There is a set of instruments that dancers use to learn how to dance. The fact is that the dancer needs to receive feedback on how his movements look from the side. It is impossible to dance and see yourself from the side at the same time. The most common tool is a mirror. But not the only one.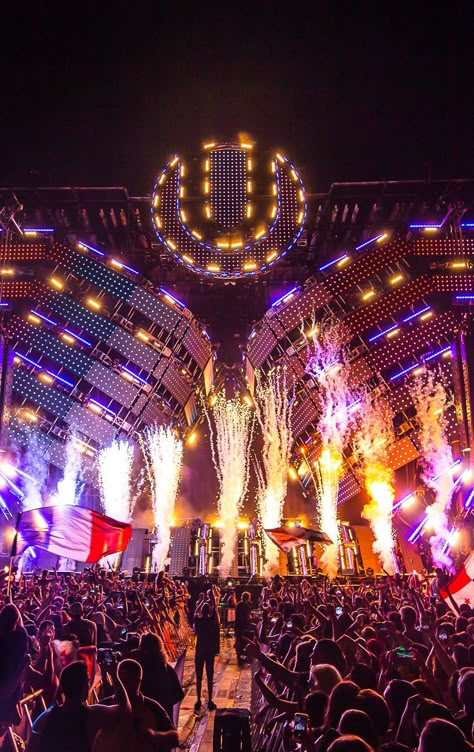 Like any auxiliary tool, mirrors have positive and negative effects. The positive is that they can receive feedback in real time and technically it is not very difficult. The downside can be dependence on mirrors. A situation where a dancer cannot capture the feeling of dancing, such as on stage or at a party. For these purposes, you can use, among other things, video filming or proper preparation.
In many countries in Latin America, dance classrooms are not equipped with mirrors. Classes are held in bars or large halls. The dancers initially form the skill of focusing on the inner sensation, and not the habit of looking for their reflection in the mirror with their eyes.
Misconception 7: there is a lot of obsceneness in dancing
A common question from novice dancers who are taking their first steps in more contact couple dances is "in order to dance cool, there must be passion inside the couple?". I immediately answer that no, not necessarily.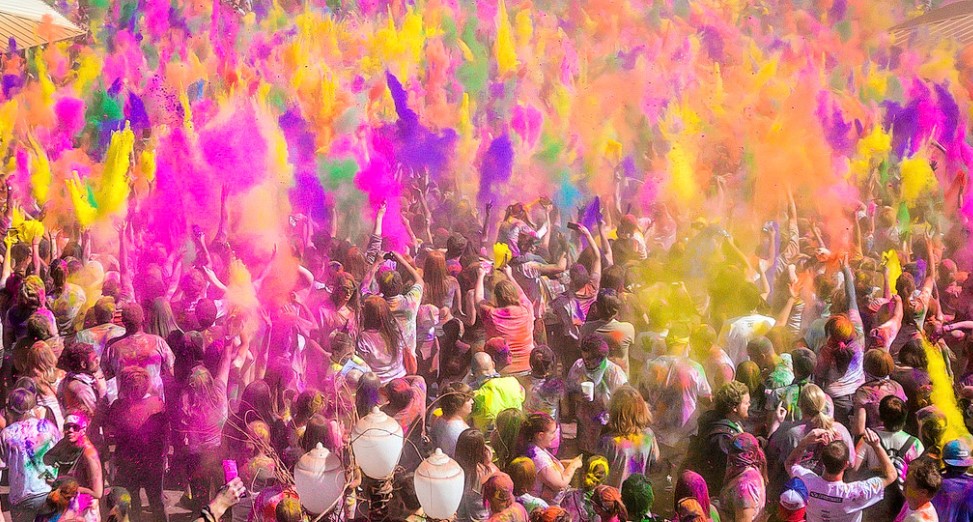 Kizomba, bachata and Argentine tango attract many with their close contact. Like any other contact in our everyday life, in dances, contact can be different. We hug friends, parents, children. These hugs can wear many different shades. Sexual overtones are one of many.
The culture of dance also includes the boundaries of what is acceptable. A compliment from a well-mannered person is different from a statement about female sexuality by a gopnik. Usually, those who study at a dance school already have an idea of ​​what boundaries should not be crossed. A good dance from a technical point of view will never look vulgar or vulgar.
Dancers always have a choice about the boundaries of contact. Most prefer to leave a good impression of themselves, as word spreads just as fast in the dance world.
Misconception 8: the best dancers are the bearers of culture
Even the very question of the origin of this or that dance can be paradoxical and ambiguous, especially when it comes to its development and performance.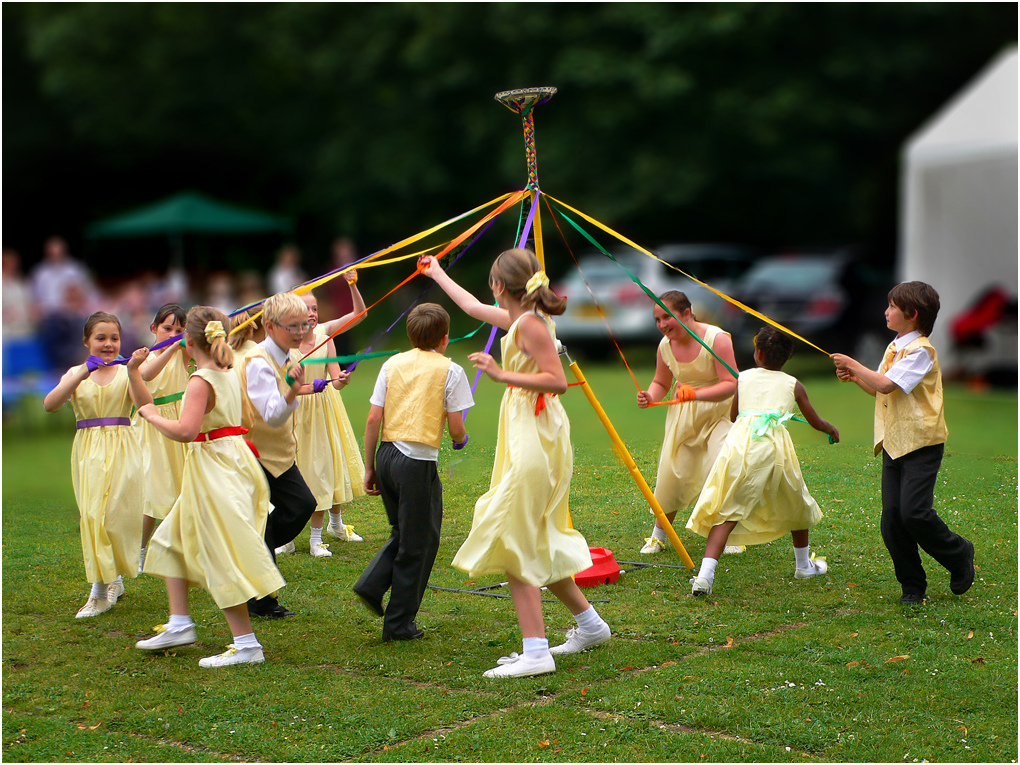 For example, the Viennese waltz did not originate in Vienna, but in Germany. Salsa has its main roots in the USA, not in Cuba. The famous Greek folk dance sirtaki was invented for the film Zorba the Greek and appeared only in 1964.
The same can be attributed to the development of modern dance styles. Korea is known for its world-leading break dancers. People go to Turkey for Argentine tango, Spain is strong with excellent salsa and bachata dancers, in Egypt, Russians are considered the best belly-dance performers.
A good dance is based on quality training and diligence. Skin color, place of birth and age are secondary. Exotic appearance, unfortunately, is often a reason to be more superficial about one's own professional development. This becomes the reason for the low level of teaching among the bearers of culture. I am sure that few readers of this post will be ready to conduct a master class in Russian folk dance outside of Russia.
The mastery of mastering and teaching a particular style does not depend on the dancer's homeland.
And "they absorbed the dance with their mother's milk" is nothing more than a common misconception.
Misconception 9: You have to know a lot of moves to learn how to dance
Focusing on learning a lot of moves often detracts from the essence of dance. Of course, the sequence of figures is important. Especially at the start. Over time, the dancer should have an understanding of how movements can be generated independently. Accordingly, instead of memorizing millions of figures, you can understand how to create them.
From every system of improvisation that a dancer can use as an instrument, dozens, hundreds or thousands of variations are derived. This frees the head from trying to reproduce the exact sequence and definitely adds freedom in the performance of the dance.
The huge theme of musicality can be attributed to the same question. Not every pre-conceived or learned sequence will fit specific music. The dance should give freedom, and not drive the dancer into the shell of the ropes.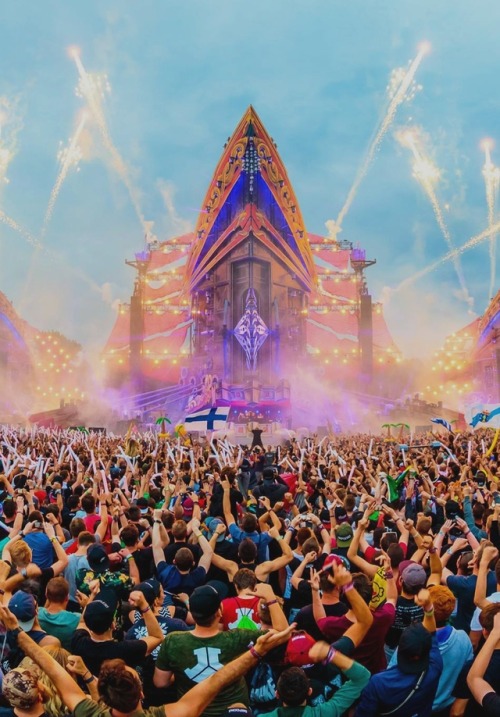 Misconception 10: dancing is homosexual
The unusually high attention to the body and flair from stories about professional ballet led to the spread of this myth, among other things. Unfortunately, such an idea still exists in the minds of our fellow citizens.
The dance industry is now very broad and is represented by many dance styles. Some of them can even be called homophobic. Dances reflect the general attitude to the world and it is different depending on the life position and worldview of a person.
In many dances there is contact between the dancers. In Russia, dance contact between men has always been perceived very intensely. In most other countries it is different. An example of the fact that this tension is associated only with the dance theme and does not apply to other areas is, for example, wrestling. When practicing techniques, men are in much closer contact with each other. Sometimes lying on the floor and holding each other tightly.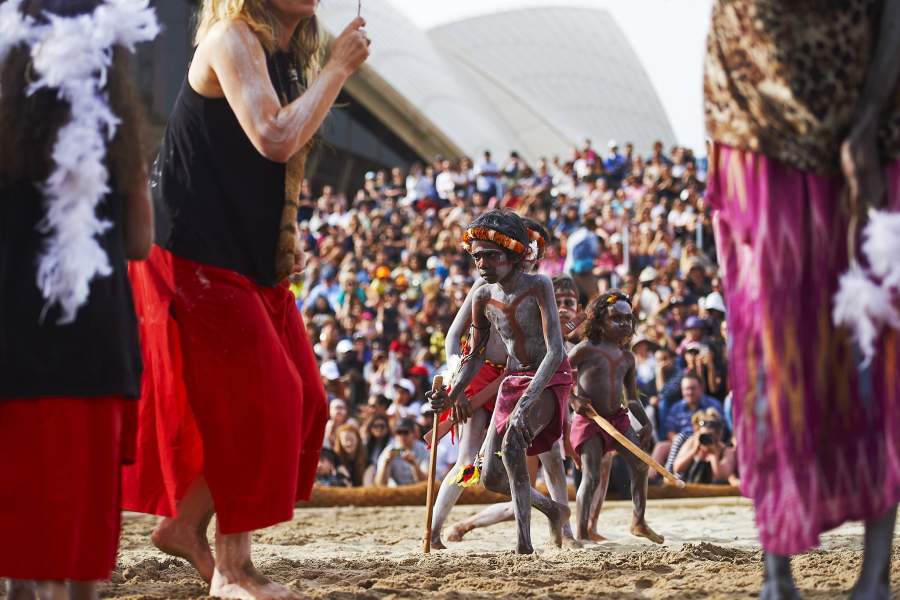 The historical roots of Greco-Roman wrestling are also ambiguous from a sexual point of view. But in our country, unlike dance, they are perceived as acceptable and brutal.
Dance, like the culture of speech, makes a modern person more successful and self-confident. The ability to control one's body, tune in to another person and the ability to be aesthetic in the plasticity of movement is valuable in the modern world. If we add here the pleasure of the process and the availability of dance as such, then the possibilities of this activity can hardly be overestimated.
It's sad when interested people are stopped by prejudices and myths that have nothing to do with dancing. Freedom in body movements begins with freedom of thought and willingness to change.
I hope that this review will help to take a different look at the dance culture for those who still have doubts about whether to start dancing.
Share on social networks:
Modern dance to modern music
How dancing can become an addiction
The fear and magic of tango
Dangerous sexuality
How dancing on video differs from dancing in movies
The self-destruction of the pair dance community
The Salsa series as a mirror of the community
Destroying the myths about leading pair dance
Does dancing make us better?
12 life hacks to quickly learn how to dance
The seven deadly sins of teachers
Why we will never dance bachata like the Dominicans
Why tango?
Debate over musicality
Selection of dances according to alcohol preferences
Where to find inspiration for dancing?
Terrible tango nuevo
Distribution of roles in a salsa party
Argentinean tango through the eyes of a salsa dancer
Is there a predisposition to dancing?
Which is more effective: individual or group lessons?
Sexual overtones in couple dances
Dance festivals 2022 - ALLFEST.