How to buck dance hip hop
Appalachian Clogging and Flatfooting and Buck Dance, oh my!
What's the Difference?
I teach traditional dance of the Appalachian Mountains, and one of the of the first questions I often get asked in my classes is, "What's the difference between clogging and flatfooting?" Buck dance is another name that you often hear for this group of related forms.
So what IS the difference? The answer is both simple and complex. 
I'll start by saying that, where I'm from in the coalfields of Eastern Kentucky, we never made much distinction between the styles, and mainly just called it all "dancing". (Just as I didn't learn to group music into "bluegrass" and "old-time" categories when I was growing up–it was all "music"!) But since people often mean different things by each term, I'll go over them here. 
Historical Influences
Like the rest of Appalachian culture, the musical and dance forms of the region evolved over time and with many influences. Although there isn't a ton of recorded history, many scholars believe that steps from the British Isles, Africa, and the indigenous peoples of the US all likely wove their way into the mix.
(And given that Appalachian history has long been white-washed, it's worth emphasizing here the huge role that African-American artists played in both music and dance from the region.) 
Flatfooting
Flatfooting is a low, close-to-the floor style of dance that focuses on making rhythms that go along with the music, usually an old-time dance tune. It's really all about the sound, and most flatfooters don't do anything fancy with their arms–there's a real economy of motion. 
Buck Dance
Buck Dance is a term that some use interchangeably with flatfooting, while others use the term to refer to a style that is more energetic, "stompy", and probably even more closely linked back to the Black dance styles from which it evolved. One thing that most folks agree on is that both flatfooting and buckdancing use much smaller movements than clogging, which can contain leaps, hops, and larger leg movements.
Clogging
Clogging comes in a HUGE variety of styles these days.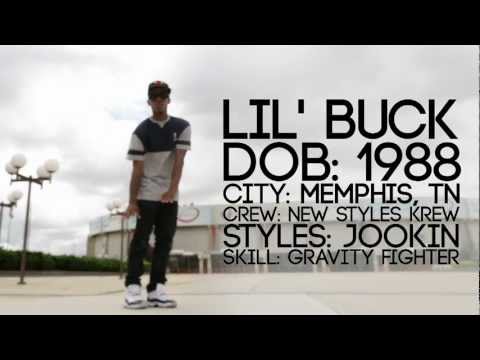 One thing that sets it apart in general from flatfooting is the use of the shuffle. The basic clogging step is comprised of a "shuffle-step-ball-change" movement, and many other steps also include shuffles. But apart from that commonality among all the types of clogging, you can find: 
contemporary cloggers that dance in jingle taps, who incorporate French-Canadian, Irish, Hip-Hop, and other steps, and dance to ALL kinds of pop music 

cloggers that dance to Country & Western-Style music and have movements and patterns similar to line dance 

"old-timey" clogging groups (such as the long-standing Green Grass Cloggers out of NC) who tend to dance using less flashy steps and whose floor patterns mimic square dance figures. 
Further Reading
Dance, music, and all art are continually evolving. For those who'd like more scholarly reading about the dance and history of the region, I recommend Phil Jamison's book on the subject, "Hoedowns, Reels, & Frolics".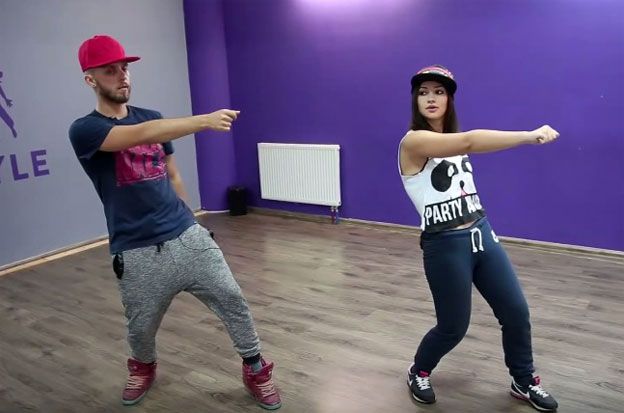 He also has a wonderful assortment of videos on his WEBSITE that demonstrate the more traditional side of these dance styles through the years. 
And me? I do what many would call a mix of "flatfooting" and "old-timey clogging". I don't get too worried about "stylistic purity" or trying not to mix the styles. If I feel like shuffling, I shuffle. It really depends on the day! The thing I love most is IMPROVISING with fiddle tunes–that's my happy place! 
Learn the Basics (for free)
If you'd like to get started with flatfooting and clogging, click here to get my FREE starter video "3 Essential Steps to Appalachian Flatfooting & Clogging"
I also offer a low-cost Beginner Toolkit for Appalachian Flatfooting & Clogging with TONS of information and steps to help you get started, as well as an online Appalachian Flatfooting & Clogging Academy in case you want to go deeper. I hope to dance with you soon!
Dancer 'Lil' Buck' Riley brings jookin to the fore
1 of 2
"Lil' Buck: Real Swan" comes to the M.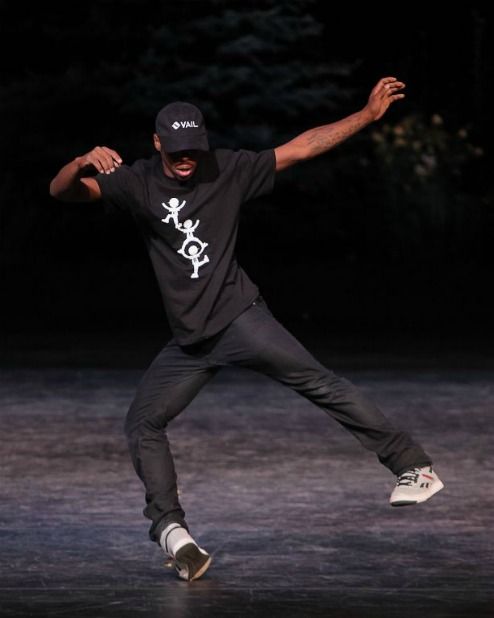 V. Film Center for one night, Saturday, March 20. It will also be online for a 24-hour period. This documentary by Louis Wallecan outlines the stunning form of dance called "jookin" that got its start among young Blacks in Memphis, Tenn. Jookin is the unique, fluid form of hip-hop street dancing that evolved from Gangsta Walk, and Charles ("Lil' Buck") Riley epitomizes its intricate footwork.
Open since 1981, the Crystal Palace was a roller-skating rink, now defunct, and once skating was over, it gave young Black men a chance to dance. Gangsta Walk became a way to get out anger and frustration without joining a gang, with the violence and drugs that way of life involved. Although it is a minor element in the film, a woman is shown jookin behind the Crystal Palace food counter where she worked, and Lil' Buck first learned about jookin from his older sister. Jookin dancers worked to make enough money to go to the Crystal Palace. Once the Crystal Palace closed in 2017, its empty space became the biggest stage dancers could perform on.
They also danced on concrete, more of a challenge.
According to Lil' Buck, the jookin culture was like a territorial war for young Black men. "It was like the wild, wild West," he said. "Rather than be murderers, we'd just dance it out. Jookin kept us out of the street. It's a lifestyle." When DVDs of jookin by Daniel Price began to circulate, they gave jookin greater popularity, and Lil' Buck, in particular, became seen as an incredible dancer.
Lil Buck's mother, Sabrina Moore, supported his dancing. "His tennis shoes would last one week," she said. Concerned about the influence of gangs in the gang-infested Orange Mound neighborhood where Lil' Buck was growing up, she enrolled her son in the performing arts school, Memphis New Ballet, where ability to pay was not an issue. While there, Lil' Buck decided to add ballet to his jookin repertoire. "I wanted the discipline," he said. Referring to his ballet instructor, he added, "Katie helped me understand dance, and opened my eyes to the world.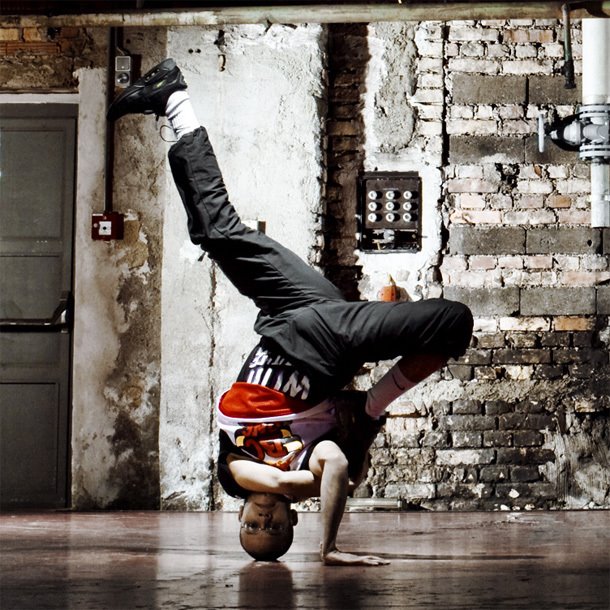 "
An important aspect of jookin influenced by ballet was performing en pointe (on dancers' toes), and Lil' Buck learned how to improve his jookin toe dancing in sneakers from his ballet classes. Aiming for celebrity, he went to California. "I gave him the last money I had," his mother said. "It paid for his flight out."
Buck's fellow dancers became like family, and he collaborated with hip-hop performers in California. "We gotta show 'em our art," he said. When choreographer Benjamin Millepied saw Lil' Buck, he described him as a beautiful dancer, and encouraged him to dance barefoot: "Just to see his body in this pure form."
Filmmaker Spike Jonze ended up making a video of Lil' Buck performing Camille Saint-Saëns' "The Swan" with Yo-Yo Ma on cello, and the video went viral. The "Lil' Buck: Real Swan" film conveys the fluidity of Lil' Buck's movements and his remarkable capacity to interpret music through jookin. Lil' Buck performed in Beijing with Ma, and later with the Fondation Louis Vuitton in an interpretation of Stravinsky's "Petrushka" ballet.
When Lil' Buck returned to Memphis, he combined teaching and activism with performance in a rare combination of them. "Lil' Buck: Real Swan" is worth viewing for the breathtaking artform that jookin is, and for an appreciation of an important aspect of Memphis culture.
Information and tickets for "Lil' Buck: Real Swan," both at the Film Center and virtually, are available at mvfilmsociety.com.
teaching basic movements and features of dance
Contents
Hip-hop, like any other dance direction, is best studied at a professional school. After all, only a qualified teacher will find an individual approach to a new student and teach the necessary movements. But if this is not possible, or if you want to come to class prepared, you can try to master the direction of hip-hop at home. How to dance the first movements, now we will tell.
Like any dance, hip-hop training includes getting acquainted not only with the basic movements of the style, but also with a certain philosophy.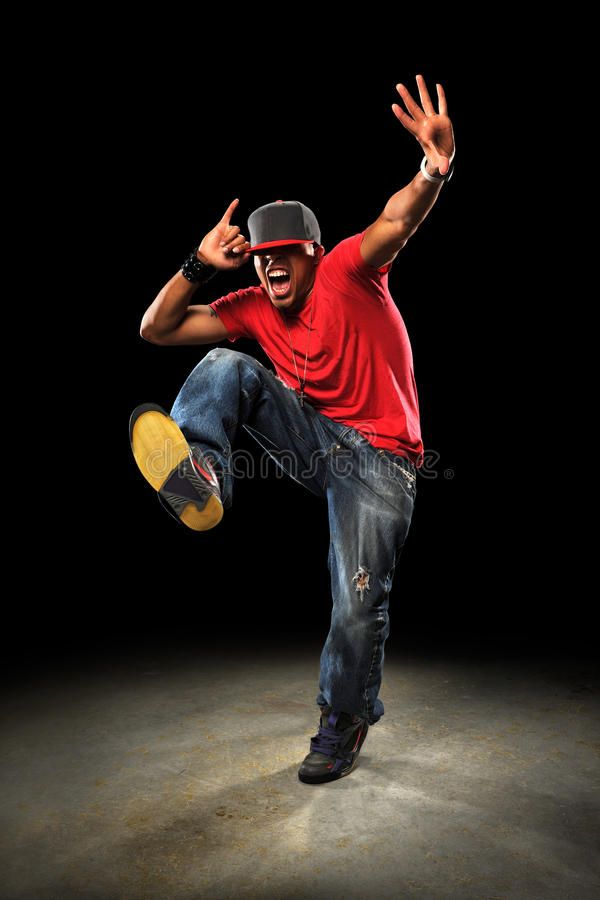 And in this direction it is special. Hip-hop came to us in the second half of the last century from the most disadvantaged areas of New York and Los Angeles. Tired of injustice, aggression and blood, teenagers, who mostly did not have the cleanest reputation, invented their own special way to resolve conflicts - with the help of dance battles and rap parties. Hip-hop is a free dance, a challenge to society and a protest against any inequality. That is why the main thing in this style is not at all the clarity of the learned movements, but the sense of rhythm, improvisation and expression of the individuality of the performer. nine0003
Getting Started: Preparation and Basic Movements
Before learning hip-hop for beginners, you should make sure that you feel comfortable doing it. According to experienced dancers, three things will help you relax and start learning:
Appropriate environment: flat floor, spacious room, full-length mirror.
Loose clothing and comfortable shoes. Nothing should hinder movement.
Hip-hop rhythmic music. nine0015
A little ritual will help you tune yourself into the wave of hip-hop: stand with your legs apart, put your hands down and close your eyes. Listen carefully to the sound of the music and try to learn to hear the beat. Rock to the beat. And now you have already mastered the first movement. Congratulations! It's time to move on to more complex elements.
The basic movements of hip-hop are swing and step. You are already familiar with the first one. Now try to put your right foot to the side and stretch your right hand up. Bend your right leg, transferring your body weight to it, and lower your arm to shoulder level. Turn the body to the left, bend the left leg, and put the right leg on the toe. Now lower your right knee, arch your back and reach your hands to the floor. When you manage to complete this combination, consider yourself a good start in hip-hop. nine0003
Sign up for a trial lesson
Here are some more basic hip-hop moves for beginners:
Starting position - standing, feet shoulder-width apart, and arms along the body. We squeeze the brushes into a fist and alternately bring forward one hand, then the other. Then we connect the legs bent at the knee: left hand - right leg, right leg - left hand.
Starting position - standing. We jump in place and cross our legs, and bend our arms as if we were rowing.
Starting position - standing, feet slightly wider than shoulders. We put the right leg a little back, bend the legs at the knees, which at the same time look straight. With the right hand we cover the face, with the left, folded into a fist, we put it in the region of the heart. Then at the same time we tilt our head to the right and unclench the left hand, and after that we turn the right knee and right hand to the right. nine0015
Starting position - standing, feet firmly pressed to the floor, knees slightly bent. We put the spread fingers of the right hand on the chest, keep the elbow parallel to the floor. We bend in an arc, as if we received a blow right in the heart. Then we make two turns in different directions, straighten our back and return to the starting position. The hand at this time falls from the heart to the waist. At the end, we throw the pelvis forward again, round the back and tighten the buttocks.
You can achieve the first results quite quickly. But when you start to study closely how to dance hip hop, you will soon notice that there are no clear movements and rules in this direction. Having mastered a few basic elements, the dancers begin to improvise, create their own combinations and dance as creative fantasy suggests. nine0003
How to continue: choosing a style
If you have mastered the first movements of hip-hop from videos and photos on the Internet, it's time to choose the direction in which you will develop further. Hip-hop culture is a wide range of dance styles that differ from each other both in elements and in general mood. The main ones are:
Breakdance is still popular basic style of hip-hop, on which the direction originated.
Popping - rhythmic contraction of various muscle groups to the music so that it looks like jolts on the performer's body; nine0015
Wave - smooth and plastic movements of the body, the most famous of which is the wave with hands;
Afro-jazz - shaking mainly the lower and most prominent part of the body in women;
Crump - energetic shaking of various limbs to the music so that it seems as if someone has moved into the dancer;
New Style, also known as freestyle, is an improvisational dance that combines not only hip-hop movements, but also elements borrowed from more than a dozen other dance styles. nine0015
La Style - Hip-hop, where the emphasis is on entertainment, so this style is used mainly in videos and when staging shows.
Ragga jazz is a dance tuned to the music: the performer's legs work under the drums, and the hands become active during the recitative.
Locking - an energetic dance with "locks" - freezing in different positions for a few seconds or periodically slowing down the movement.
Power move is a spectacular style that includes complex acrobatic elements, handstands, various twists, and transitions. nine0015
C-walk is a "language" dance with a criminal past that emphasizes intense and very dynamic footwork.
Women's and men's hip-hop
The next step in how to learn hip-hop without leaving home is to bring a little femininity or, conversely, brutality into your existing skills - depending on your gender accessories. The thing is that female and male hip-hop are somewhat different from each other, and, therefore, representatives of the beautiful and strong half are trained in this direction in different ways.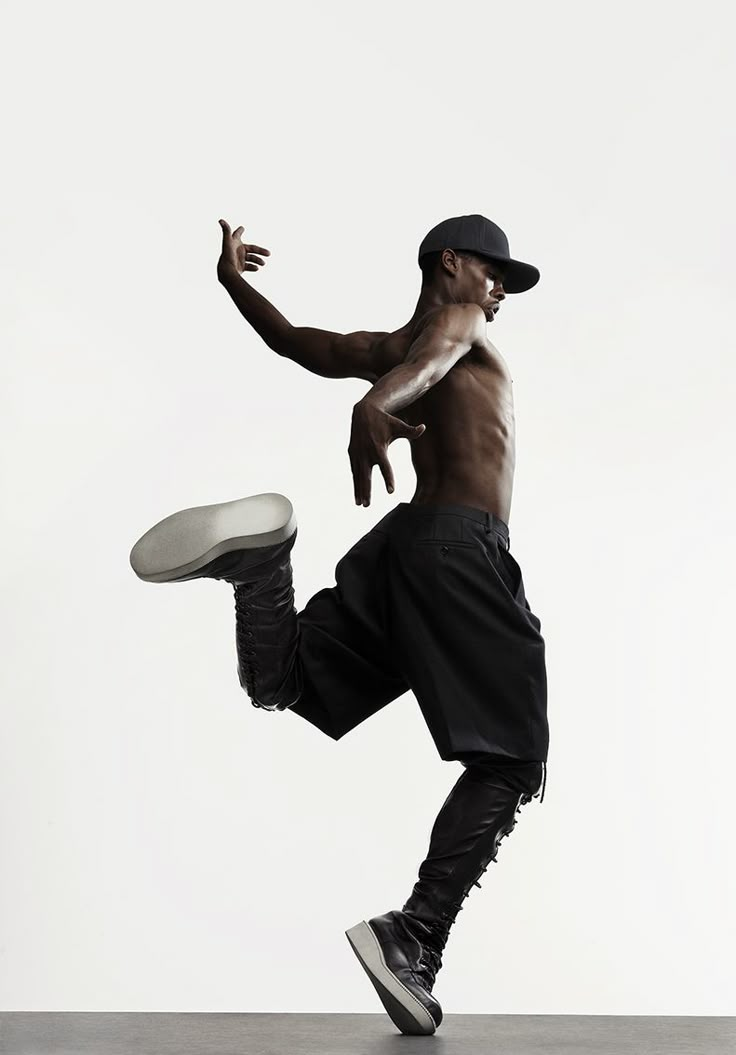 nine0003
Hip-hop dancing for beginner girls is based on plasticity, flexibility and unobtrusive sexuality. Girls wear baggy sweatpants and hoodies on a par with men, perform sweeping movements, but their execution looks different: hips, legs and shoulders are more involved, the elements are a little smoother and sexier.
Male hip-hop, on the contrary, is more daring, energetic and sometimes even aggressive. The focus is on the work of the arms and body, acrobatic elements and movements that require strength and male endurance. nine0003
If you prefer to learn this difficult direction from videos, it is better to initially choose hip hop training, where the movements will be performed by a dancer of your gender. Together with the right technique, you will be able to capture the gender characteristics of the choreographic elements.
A few more secrets
Learning to dance hip-hop at home, without classes with a professional teacher, is not easy, but real.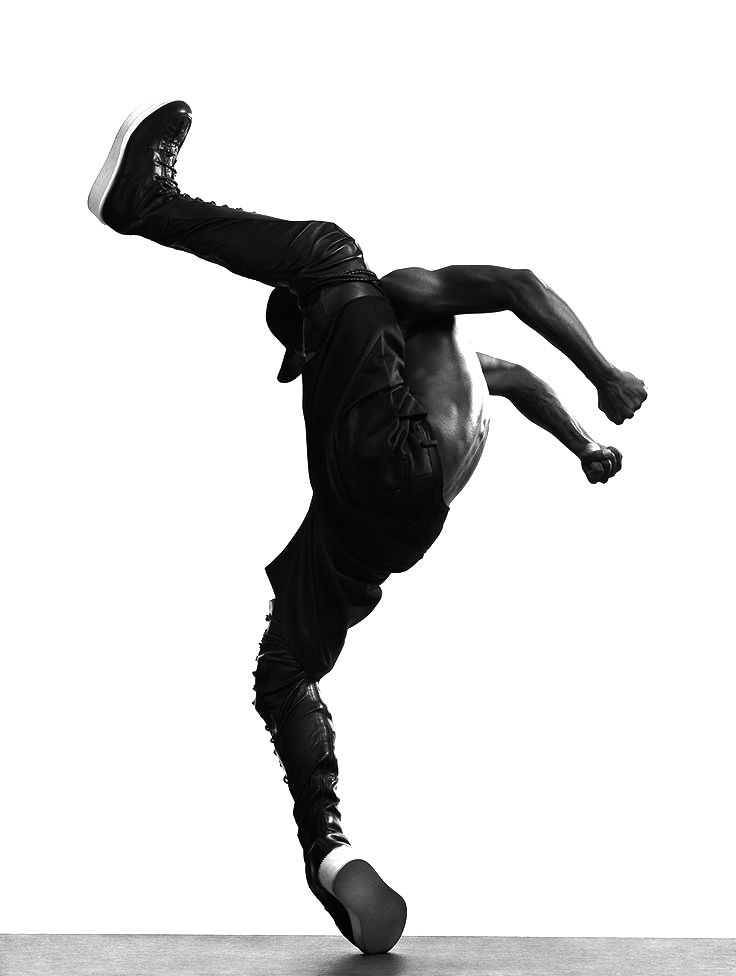 Especially if you add training with a few more components. Here, as in learning a foreign language, only complete immersion in the culture will help. So, here are some tips from "experienced" hiphopers who have mastered a lot not under the guidance of a qualified mentor, but at home by the mirror:
Videos with basic exercises will help you master some of the moves, but for additional skills, it is better to turn to online courses. Hip-hop lessons for beginners are regularly held online, often live.
Hiphop parties and hangouts will help you melt into this culture and make new acquaintances. Yes, of course, everyone will laugh at your first dances, but no one drags you to the center of the circle. While you're learning, watch the pros dance, adopt a style, and memorize some moves to practice at home. nine0015
Clear training regimen. Only with regular practice can you achieve results. In addition, our body is set to a certain schedule, and if you exercise at a certain time, it will prepare for stress. As experienced dancers note, the optimal duration of even home workouts is two hours. This is enough for warming up, and for the lesson itself, and for stretching after.
Additional physical activities. If you are in the mood not just for basic hip-hop movements, but for serious hip-hop elements with tricks, strengthening the muscles of the whole body is indispensable. You will need strong arms, strong core muscles, and no extra weight. This can be achieved by exercising in the gym or additional weight training at home. nine0015
Compliance with safety regulations. Be sure to dance in comfortable non-slip shoes and loose clothing. Do not start training without a proper warm-up, and when practicing acrobatic elements, lay something soft on the floor.
Video tutorials will be enough to learn how to dance hip-hop. But to become a real dancer, you need to study the subculture from the inside. It is believed that a hiphoper has achieved true mastery when he is in perfect control of his body, does not "slow down" on the dance floor, knows how to improvise and select universal movements for any music.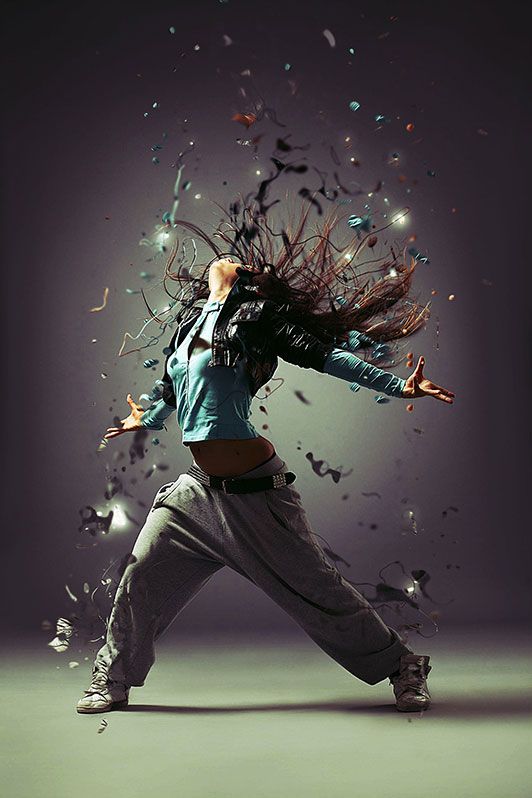 Hip-hop dance lends itself only to the very persistent and disciplined, those who are able to understand and accept its "philosophy of freedom". nine0003
Do not forget that there are many professionals around who are ready to help you take your first steps in hip-hop or improve the skills you learned at home. Qualified teachers of the La Boca dance club will find an individual approach to you, work out with you the technique of performing movements and even acrobatic elements. You don't have to go far: "La Boca" is located in the very center of St. Petersburg - on "Petrogradka"
Video: basic hip-hop movements
How to learn to dance hip hop at home
Each of us can become an excellent dancer, because the human body is just created for dancing. Many people have a sense of rhythm, emotions corresponding to music help to create a mood, and as for movements, they can always be diversified.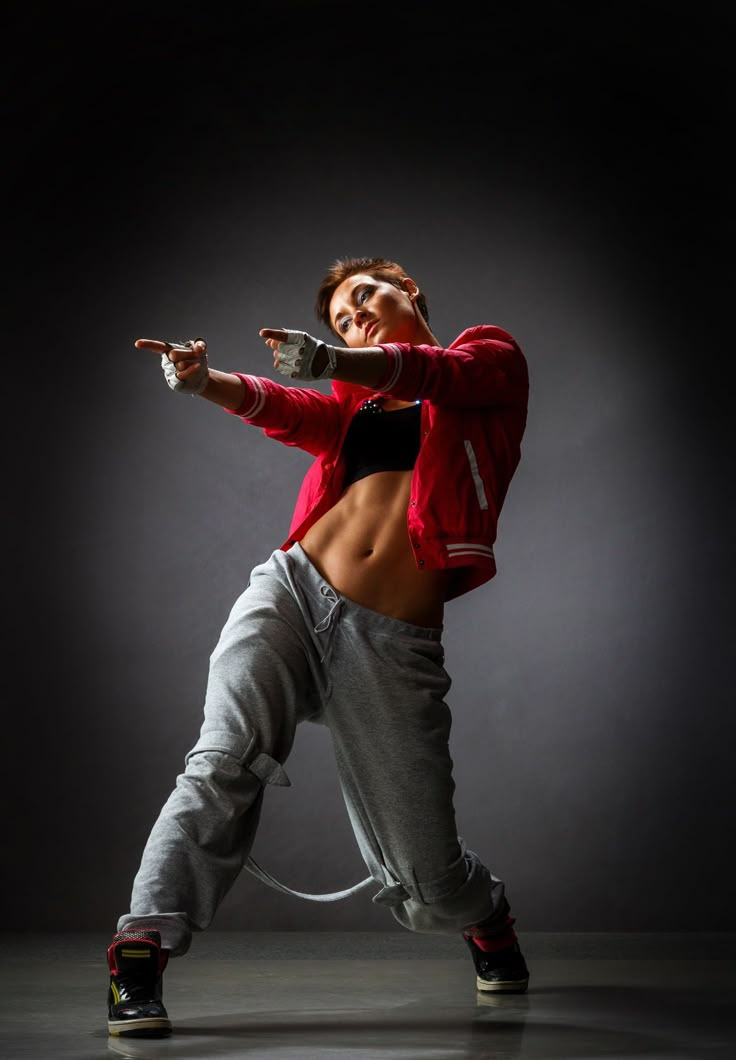 Those simple steps that we give out in clubs are usually not enough to express yourself through dance, impress someone who is nearby and just get a huge positive charge. So let's start learning hip-hop! Why hip hop? Because it's easy, nice, interesting, and it's also cool to be able to dance as well as Beyoncé or Justin Timberlake. nine0003
Hard to learn, cool to fight
Hip-hop dancers usually demonstrate their skills in open combat. The so-called battle is an opportunity here and now to prove that your style is better. Also, battles contribute to the improvement of technique, the search for new movements and sequences, and the general steady growth of the dancer's skill. This technique works great in the Dragon School. All students, overcoming timidity at first, go to the center of the hall one on one with the "enemy" and show him, the teacher and themselves (first of all) that the lesson has been learned and progress is evident. Such "paired" performances help to painlessly record your mistakes and shortcomings, and at the same time borrow something new from colleagues.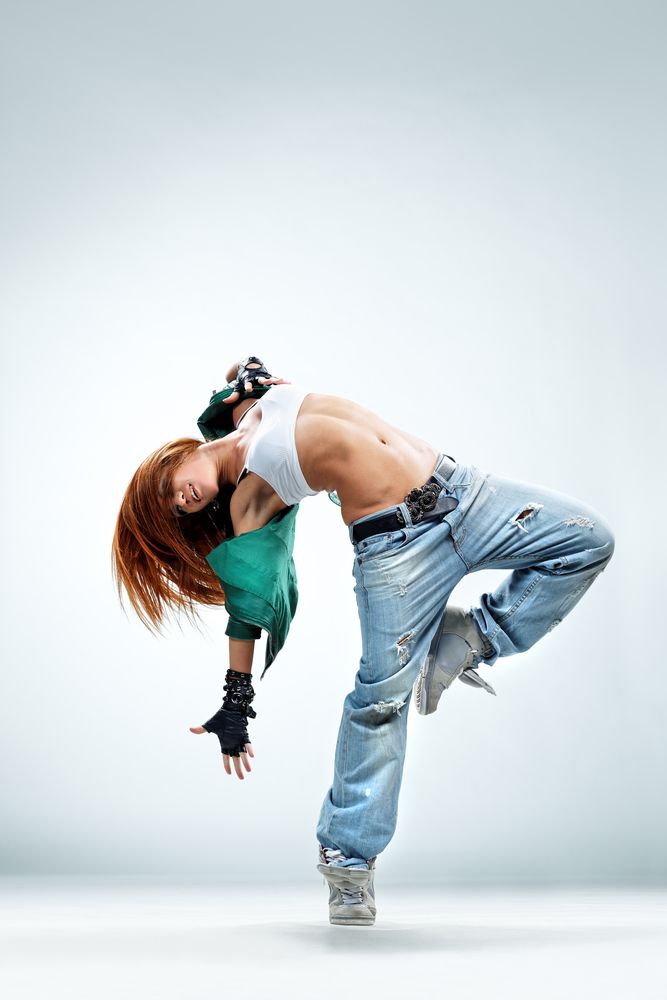 nine0003
That is why learning to dance hip-hop at home is more difficult. Results alone are not achieved so quickly. But home self-study allows you to get acquainted with its basics well.
A screen instead of a mirror
So, let's learn to dance hip-hop at home. To begin with, we free up space, dress more comfortably, put on sneakers. What for? Leg muscles that have become unaccustomed to regular loads can fail at the most unexpected moment, and sneakers will help to avoid sprains, the legs will warm up faster in them, therefore, there will be fewer injuries. Of course, hip-hop is no more traumatic than any other modern dance! Problems can only arise with the corners of the furniture in the room or with uneven floors. This is another reason why it is preferable to study in a special room. nine0003
But once we start, we don't stop. There are a lot of video tutorials on the Internet, it is quite difficult to choose the best one.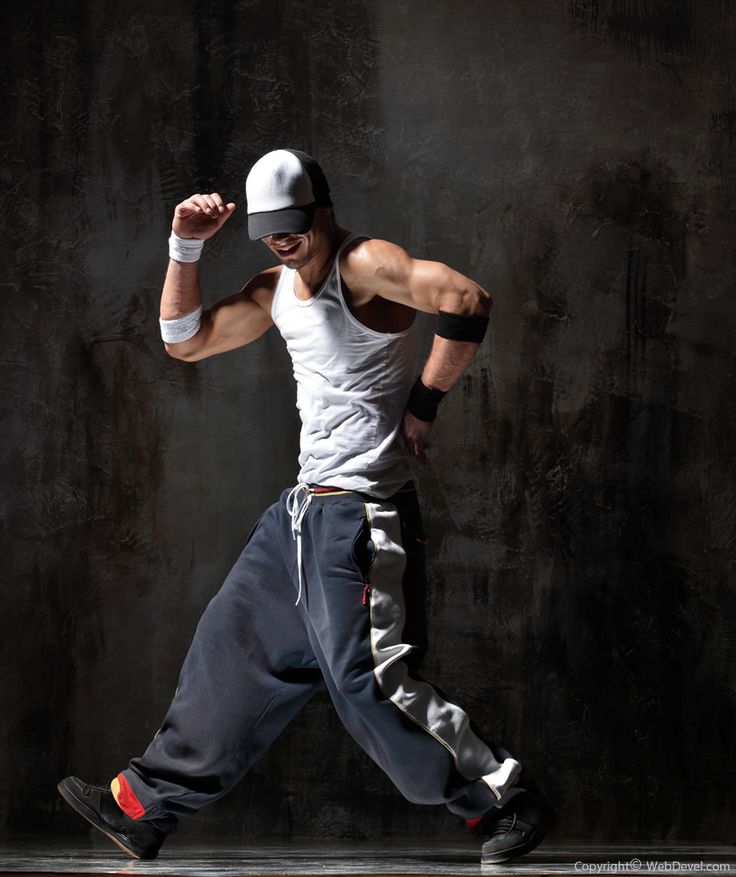 Therefore, take my word for it and stop at the lessons from Alexander Dragon. This is not just a set of movements, but complexes developed within the framework of the author's "Quick Start" methodology. For starters, let's stretch. Let the monitor be like a mirror, repeat the movements in a mirror. Remember that a good workout is the key to the result. Let's get started!
First - to rock
Hip-hop is dominated by the concept of "groove" (in Russia it is also called "kach"). This is a drive from music, rhythm and body movement to the beat. It does not matter what the mirror shows at first, the main thing is that you enjoy it and do not intend to stop. The easiest way to catch a groove is by bending your knees to the beat. Try it! And now you can get acquainted with the simple basic movements of hip-hop dance. How to study at home? Just. Watch the video from the Dragon! nine0003
Unity of styles
When we learn hop-hop at home, a lot of questions arise.