Learn how to dance soca
Soca Dance
Your online portal for soca fitness and dance classes
Join us for a range of fun online Soca dance and fitness classes that can be taken anywhere,at anytime! Explore instructors teaching soca worldwide.
Beginners friendly
Wining basics with Luna
All classes, Soca Fitness, Soca Dance, Luna - Wining School

Soca dance - Wining basics with Luna

Soca dance basics with Luna. Learn the fundamentals of Soca dance with one of Trinidad's most sought after winers - Luna from Winin'School. Giving your the foundation to start you on your Soca dance journey and get you ready for any Carnival!

9 Lessons $7.50
Buy - Wining basics
Latest Release
SOKASWEAT with Tania Paris
All classes, Soca Fitness, SOKASWEAT - Tania Paris

SOKASWEAT with Tania Paris - Session 1

SOKASWEAT - AN ENERGIZING CARDIO FITNESS EXPERIENCE! SOKASWEAT is an exciting full body aerobic workout that builds strength, improves motion and is perfect for all fitness levels that uses a mix of Soca and Afro beats to burn those calories.

8 Lessons $7.50
Buy - SOKASWEAT with Tania
Latest Soca Choreography
Watch Intro Video
Now Available!
La Shaun Prescott - Iz We - Kes the Band , Etienne Charles, Laventille Riddim Section
Buy - Iz We Tutorial
All products
All classes, Soca Fitness, Soca Dance, Luna - Wining School

Soca dance - Wining basics with Luna

9 Lessons $7.50

All classes

Soca dance routine - IzWe by La Shaun

13 Lessons $15. 00

All classes, Soca Fitness, SOKASWEAT - Tania Paris

SOKASWEAT with Tania Paris - Session 1

8 Lessons $7.50
View all
Schools
Free It Up Dance
Jamie T
Soca fitness and dance school based in Sydney, Australia
See more
La Shaun Prescott
Dance instructor, choreographer, performer, Trinidad and Tobago
Learn more
Luna / Winin School
Winin School
Dance instructor, choreographer, performer, Trinidad and Tobago
Learn more
SOKASWEAT
Tania Paris
Dance instructor, choreographer, performer, Montreal, Canada
Classes
Shaakir Griffith
Zerolimits Plus Entertainment
Dance instructor, choreographer, performer, Trinidad and Tobago
Classes
Subscription Options
Click on an option to learn more
All classes, Subscriptions

Gold Package - Full site subscription

$26. 95 / month with 1 day free trial 30 Courses

All classes, Subscriptions

Soca Fitness Subscription

$15.00 / month with 1 day free trial 22 Courses

All classes, Subscriptions

Soca Dance Subscription

$18.00 / month with 1 day free trial 12 Courses
Soca fitness classes suitable to all levels

Easy to follow class structure for a great learning experience

Individual classes or monthly subscriptions to all content available
View fitness.
.
Online Soca dance tutorials

Experienced professional dance instructors

Clear breakdown of moves and repetition with music

Keep track of your progress and resume / replay classes
View dance..
Why join?
Certified

Soca fitness and dance classes are run by certified and experienced fitness and dance professionals

Committed

We are 100% committed to providing you with a great learning experience.

It's all about sharing

Soca music and dance is the heartbeat of Caribbean style carnivals around the world. We are committed to sharing and spreading this uplifting, vibrant music and dance culture.
FAQ
Do I have to be fit or know how to dance to join?

The purpose of the soca dance fitness classes is to help you get fit while having fun and learning about Caribbean Carnival music and dance - So no, you don't have to be fit join. The soca dance routine courses are mostly open level. Some basic dance experience is beneficial. If you have never danced we recommend you join the soca dance fitness classes first and build up towards the choreographed classes.

What options do I have for accessing classes?

We offer individual classes or monthly subscription packages.

How long can I access my class for?

If you purchase a one off session, you will have access for a period of 2 weeks. If you purchase a subscription, you will have access to your subscription content for the duration of your subscription.

Can I easily cancel my subscription? When will billing stop?

Subscriptions can be easily cancelled from your account page. Billing will stop at the end of your next billing period. Billing periods are based on your purchase start and enrollment date.

Can I get a refund for change of mind or if I haven't used my subscription?

No refunds are permitted. If you are not able to utilise your subscription, we recommend you cancel it asap or contact us to request a temporary hold for 6 to 12 weeks.

What options do I have for payment?

This site accepts credit cards from around the world using secure technologies.

What currency is used?

All classes and session prices are listed in USD. Conversion rates will depend on your card issuer's rate at the time of payment.
Wukkout!
Scroll
A high-energy soca-based dance fitness class that's designed to make you sweat AND have fun just like you would at a Caribbean carnival.
Learn more
SO GRAB YUH RAG, GRAB YUH FLAG,
AND GET READY TO WUKKOUT!
Dance to the beat of your own drum, let your inhibitions go, and get your workout on whenever and wherever you want with Wukkout!® On Demand soca dance fitness classes.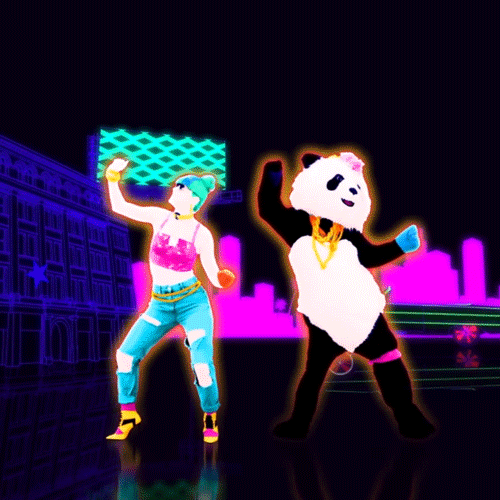 Learn more
Get pumped, add a splash of color and bust a move comfortably with a vibrant, lively collection of tees, hoodies, flags, and more so you can show off your style pre, post, and during your Wukkout.
Love to feel inspired, get healthy, and of course, have the most fun you've ever had working out? Then you'll love Wukkout!® Get carefree Caribbean Carnival party vibes with an intensely freeing and fun aerobic workout when you step into an in-person Wukkout! class.
Find a class
Build a nationally-accredited business based on community, connection, and positivity with the Wukkout!® Instructor Training Workshop. Teach people how to move their waistline, achieve their fitness goals and have fun Caribbean-style right here:
Find Out How
Don't just take our word for it - check out what the Wukkout!® experience is like from people who've taken the class:
My weight had skyrocketed to 212lbs and I had started to slow down a lot.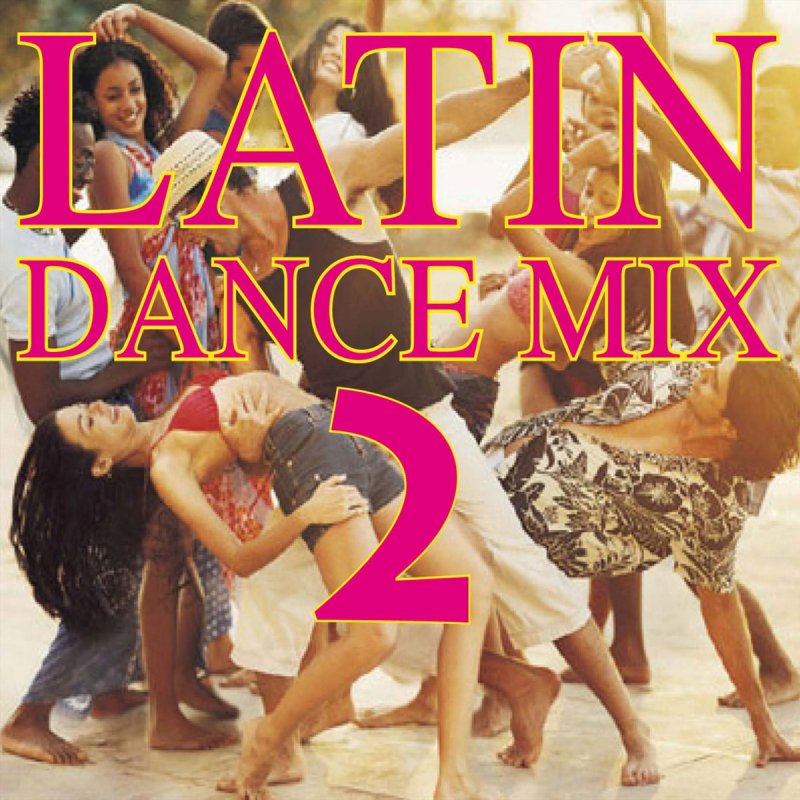 I decided it was time to do something about it. I joined the gym, not because I was 212, but because I slowed down. I was in denial about the weight, I said Wow, I think I'm getting old. Well, I joined a gym and saw a WUKKOUT! class on the schedule that I thought I would enjoy. I thought, I may be able to do ½ of it for the first few months. Well, I did the entire class on the 1st day.
Well, in almost 3 weeks, I was down 18lbs and now I'm down 44lbs. My arthritis aches and pains have been relieved as well. Ms. Krista Martins makes everyone feel so welcome and her class is so much fun for everyone of every age and size. The dim lights make it great for the shy people like me too. I really have to thank Krista Martins for contributing to help me get fit with her great classes and her lovely, friendly personality. I have 10 more pounds to go and I look forward to Wukkin' out with her for years to come.
—Miriam R.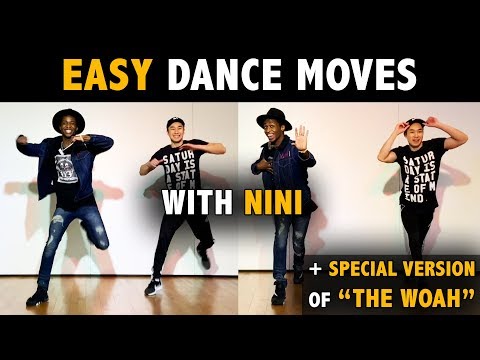 , 60, Brooklyn, NY
I've been taking WUKKOUT! for five years with Krista Martin the founder and CEO of Wukkout!®. Honestly, I walked into this class a broken woman with an out of control blood pressure issue but now, this class has become my foundation of my fitness journey. Krista brings such a positive environment while getting fit, from abs to leg to glutes actually the whole body. She's very interactive with everyone inspiring all to push harder, free up and let go. Not only is this class a great workout it's mentally freeing!
I'm not the same person as five years ago, Wukkout!® has changed my life and health for the better all thanks to Krista Martins creation of Wukkout!®!
—Monique, Brooklyn, NY
Wukkout!®! The best fitness class ever. At my age (soon to be 60 years) I never thought I would be able to keep up in class..It has been 5 years and it is the only class that has kept my interest.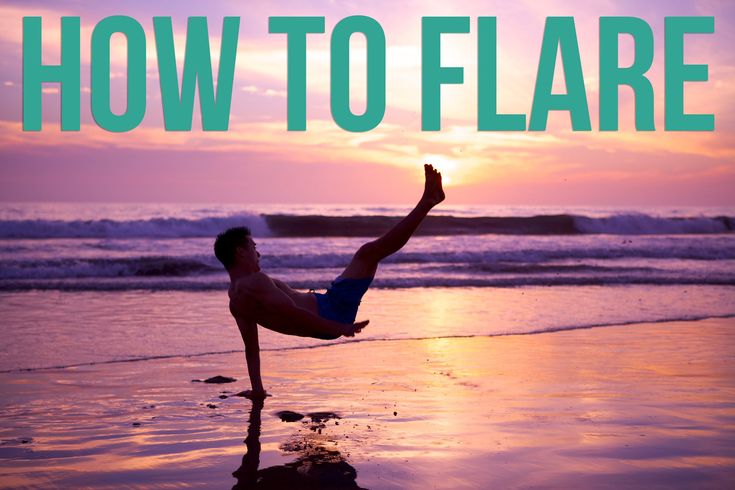 The class is very upbeat and enjoyable. Krista is always encouraging making everyone feel special. You try this class once, trust me you will be hooked.
—Lori H., Brooklyn, NY
Wukkout!® has improved my mental health. I really appreciate how the workout makes me happy with its choreography, non-judgmental attitude and lively music. Wukkout!® functions within a welcoming environment which motivates me to actively engage. I think that a feeling of community is contagious during each class. I always feel lighter after each session.
—Carol R, Bronx, NY
Wukkout!® gives me so much life! When I'm in class I feel so free and have the time of my life! Not only has my cardiovascular stamina improved, my core is stronger and I can recall tons of choreography to the hottest soca songs. It has been a true blessing in my life and afforded me an opportunity to build a fitness community that I'm still connected with today.
I sincerely appreciate Krista and her vision of Wukkout!®
—Tyrone P., 38, PhD, LCSW, Brooklyn, NY
This class was amazing as always! I've been taking Krista's class for a few years now and it always lifts my spirits after a long day. It's soca dance therapy. Was really glad I was able to enjoy it with my fellow yelpers. Can not wait to do this class again in person but until then I will enjoy it online.
—Ayesha A., YELP Elite Squad, Brooklyn, NY
Wowwww!! Thank you for this amazingly fun and upbeat workout at the end of the workday. Just absolutely in love. Krista explained and showed each of the moves really well but then also gave us the free reign to just have so much fun. Fun music and moves. Perfect dance class!!
—Vidhi S., YELP Elite Squad, Voorhees Township, NJ
EXPERIENCE WUKKOUT! AT YOUR NEXT EVENT
Add some Caribbean flair and an exhilarating dose of light-hearted fun while melting away any pent-up stress at your next corporate event or private party with Wukkout!® classes.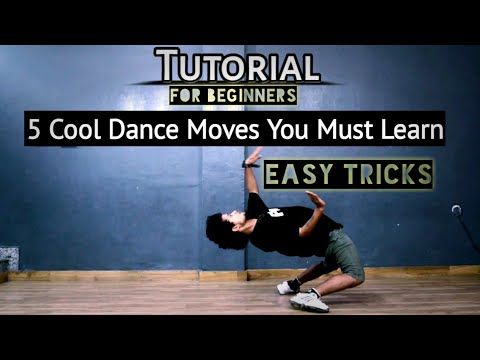 Great for team building, alumni events, and more.
BOOK WUKKOUT!® FOR YOUR NEXT EVENT ⟶
Why should an engineer start dancing tango / Sudo Null IT News
About once a week my evening looks like this: I put a nice shirt or two in my bag, a nice pair of shoes and come to a park with an open veranda, a restaurant or a club. Several dozen well-dressed men and women have already gathered there, I quickly change clothes and join them. I know someone, we warmly embrace and exchange a few words for life. There is a bar: you can take a glass of wine, a cocktail or juice. Somewhat old-fashioned, but beautiful and rhythmic music is playing. Here it changes, I listen to the first bars, look around the room, choose the most spectacular woman and try to catch her eye. nine0003
No, this is not a "over 30" dating club, not a psychological training and not an underground marketplace for escort services. For more than ten years, apart from a few breaks, I have been dancing social Argentine tango.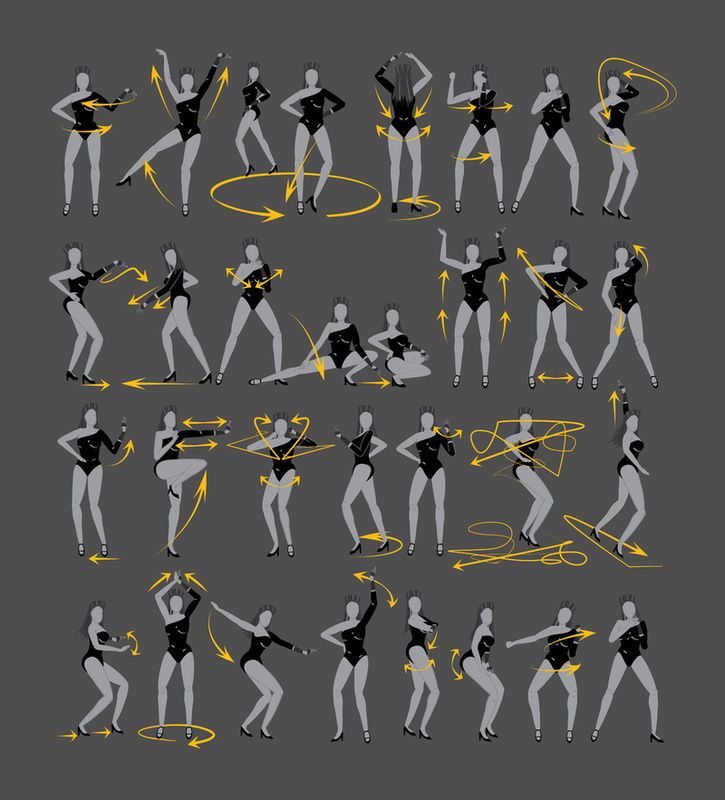 The key word here is "social". This is not a sport (there are sports and ballroom dancing, the standard program of which includes tango), not fitness, not a folklore club. Social dancing is a hobby that millions of people all over the world do, and now I'll tell you why this is an ideal activity for Habr's audience: software engineers, testers, SREs and others, who until recently were condescendingly called nerds and geeks (so far our companies did not begin to receive billion-dollar valuations, and we ourselves did not become millionaires in those very 30s). nine0003
Another important feature of social dances is that they are danced in pairs, where there are roles of leader and follower, leader and follower (this is what, by the way, the politically incorrect master and slave had to be renamed into). These couples are formed impromptu: in tango there is the concept of cabeseo / mirada, when potential partners meet eyes, nod to each other, the partner approaches the partner and invites her to the dance floor with a gesture.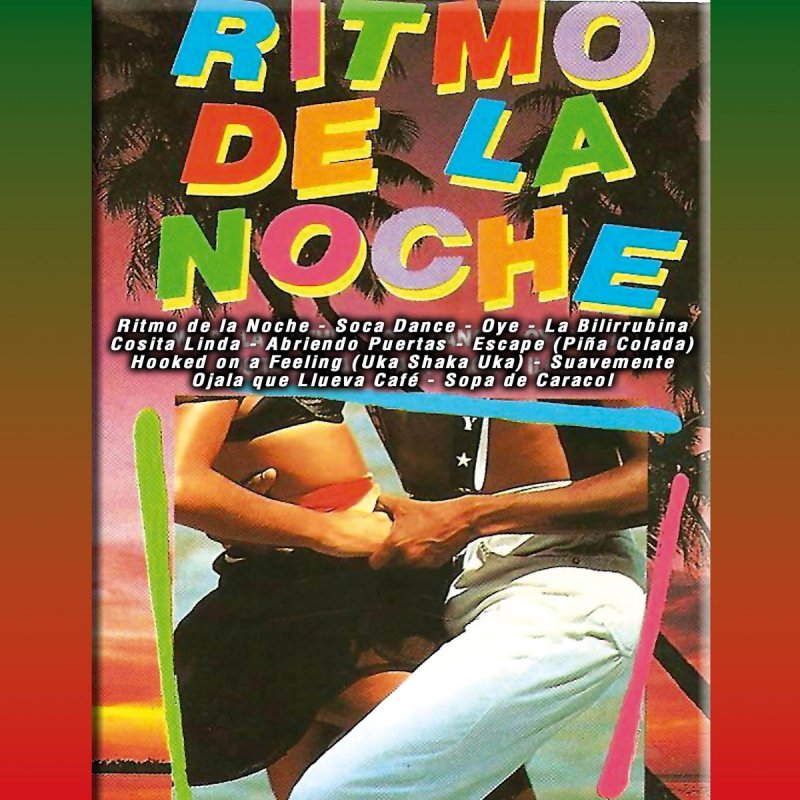 Other social dances probably have their own, more or less formal ways of negotiating a dance. The social dances themselves are largely improvisational, of course, they have separate figures and ligaments, but exactly how and in what order to compose them is decided by the leader in a pair during the dance, based on the music, his mood and the availability of free space on the dance floor. . nine0003
It's obvious that you can't just come and start dancing without preparation - all social dances have to be learned, some longer, some faster. They say that in Cuba they learn to dance salsa in two weeks, and tourists probably do it in 2-3 days, but the typical training time for tango, salsa, and swing varieties is from three to six months. At this point, it is considered that students can already dance tolerably with each other and other beginner dancers and enjoy it. The path from beginner to intermediate and advanced level can take several years, but in general this process has no end: you can always improve the basic technique, learn new figures, ligaments and whole varieties of dance.
nine0003
Thus, a typical week of a student in a social dance group consists of two group lessons of one and a half hours and at least three hours of independent practice, without which the lessons practically do not make sense: in the lessons we only learn the material, and for mechanical memorization it is required to repeat it many times . In addition to lessons and practices, you will have to spend at least a minimal amount on clothes and shoes. Over time, you will want to attend more expensive seminars and intensives and even take private lessons (I continue to do this regularly with my more than a decade of experience), as well as buy or make custom-made dance "equipment". For the sake of what, one wonders, such an investment of money, and, more importantly, time? And why do I strongly recommend IT workers to do this? nine0003
First of all, social dancing is a great way to socialize (pun intended). At lessons and practices, as well as at milongas (the so-called tango parties), salsatecs and parties of other dances, you meet a variety of people with whom you will be united by common interests, topics for conversation, and this is great both to satisfy the basic need for communication, and for making new useful contacts, as well as, last but not least, acquaintances with the opposite sex.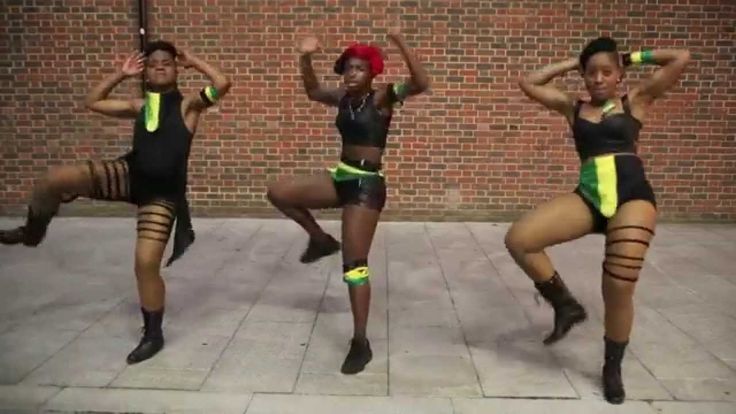 Women in social dances come off to the fullest in terms of dresses, shoes, hairstyles and makeup: everything that they sometimes lack in everyday life, they can fully embody on the dance floor, so their eyes diverge out of habit, and the pulse quickens to a slight tachycardia. The rituals of choosing partners and partners are pretty similar to similar gender rituals of flirting and seduction, and the fifteen-minute dance itself can express a lot of emotions without words and helps to get to know each other better than texting on Tinder or dating in coffee shops. However, moving from dancing to casual conversation is as easy as shelling pears: I remind you that the bar is open! nine0003 This is a picture from a real Moscow milonga, taken from the LocalWay website
(don't stop reading on the previous paragraph, it's not all good things about social dancing!) problems and algorithms. In this regard, the "right hemispheric" functions - emotions, intuition, imaginative thinking, perception of art - are less developed in us, and the further we advance in our career, the stronger this imbalance.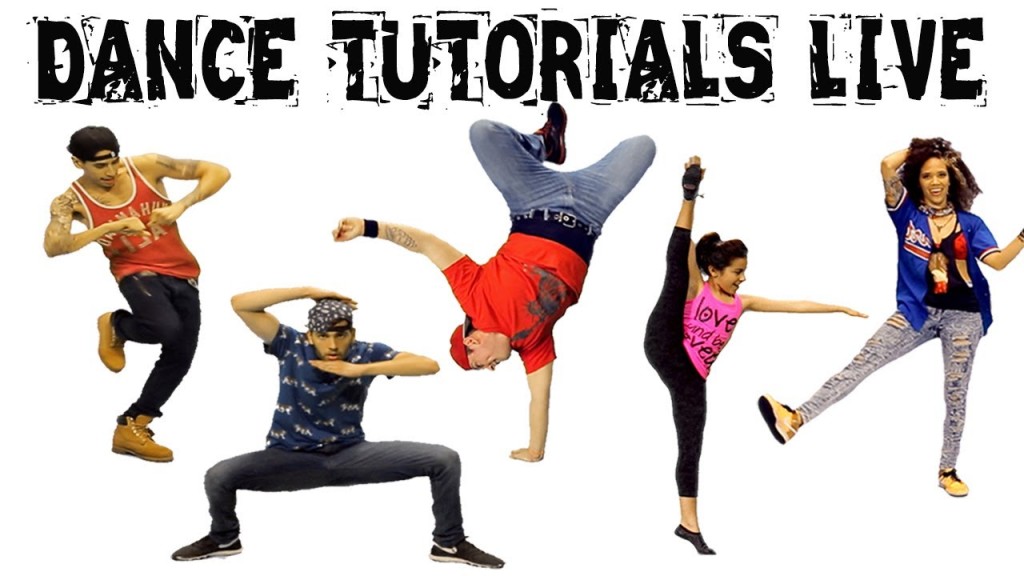 Social dancing is a great way to pump your "right hemisphere": learn to listen and hear music, perceive and express emotions and improvise. These are invaluable skills that will come in handy countless times in a variety of life situations, from moving in a dense stream of people to work meetings and business and personal relationships. nine0003
I'm not talking about the fact that the formation of new neural connections is a hyperuseful process for the brain, especially with age. If you don't want to turn into a conservative bore by the age of 40, who is lashing out at the youth unleashed with their flashlights in the yard, then it's a matter of our time! - you need to constantly learn something new, helping the brain and psyche to maintain plasticity and lability. Learning something that is not just outside of your work responsibilities and professional interests, but perpendicular to them is a hundredfold useful. With my ten years of experience, I constantly continue to learn something in tango, attend seminars of Argentine maestros, exchange new chips with tangeros friends, study tango music and learn a little Spanish to better understand the lyrics.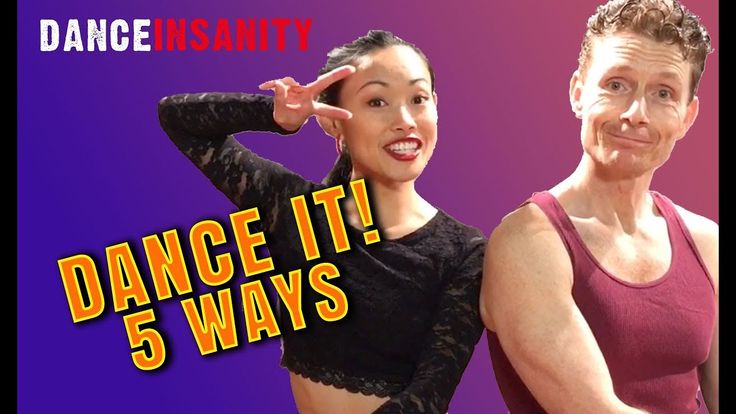 nine0003
But that's not all! The third whale of dancing is the physical form. At first glance, it seems that most social dances, unlike ballroom dancing, do not require much effort, especially if we are talking about Argentine tango, and not boogie-woogie or lindy-hop. But this impression is deceptive: the music is fast, the figures and ligaments are complex and require a certain dexterity, and a lot of strength is required to maintain balance (feet and ankle), hold your axis (back muscles and corset muscles), embrace with a partner (muscles of the arms ). Each step in tango is accented and, starting from the floor, ends at the point of contact of the couple, engaging all the muscles along the way. And so an hour and a half of a lesson, two hours of practice or 3-4 hours of a milonga! nine0003
In-depth work on dance technique and basic techniques of balance, step, axis and embrace lead to an increase in body awareness (understanding how the body and its individual parts work) to the level of advanced adherents of Pilates, bodybuilding and even yoga.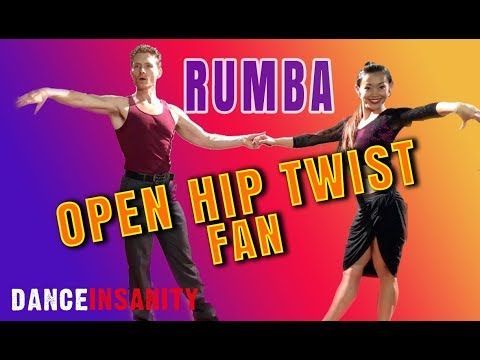 Some dancers and especially dance teachers organically develop in the direction of body psychotherapy and embodiment (google, the text is already big). Already from the advanced level, dancers get a good posture, a light and energetic step, as well as an image improvement and an increase in self-esteem as a bonus, and with experience this only progresses. nine0003
With this, I will end social dancing in general and move on to the benefits of Argentine tango specifically.
Firstly, in my opinion, it is in the Argentine tango of all social dances that there is the most improvisation and the least memorized chords and "tracks". At least it is in tango that this is valued above all. This is due to the traditions of the Argentine milongas, where the density of couples per square meter of the floor is sometimes such that there is nowhere for an apple to fall, and the ability of a partner to use all the available space or move in one place in a variety of ways was a sign of skill.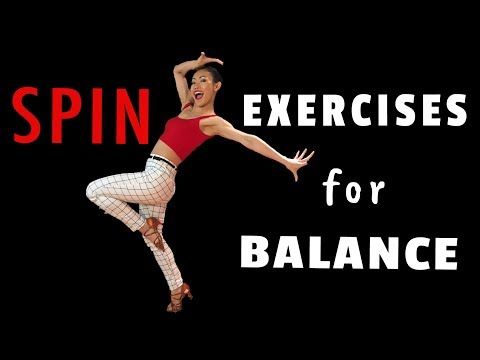 nine0003
Secondly, tango has the most complex emotions and feelings. The norm for tango is a close hug, when the bodies of the partner and the partner are tightly pressed in the chest area. We are actually dancing, embracing! Feeling each other's micro-movements, delicately touching with your feet, hearing breathing, freezing or breaking away in unison is priceless for me. Well, just hugging other people is good for your health (yes, there are scientific studies).
Because of this, tango is usually danced by people who are emotionally mature, able to express their mood and appreciate the feelings of others. There are very few "achievers" in the tango environment, people whose thoughts are aimed at producing an external effect: after all, most of our dance takes place within a couple. At the same time, the rule "what happens on the dance floor - stays on the dance floor" applies, and after a sensual tanda on the verge of eroticism (four melodies that are danced in a row without a change), my partner and I can look at each other and disperse in different directions in satisfaction, so that in 15 minutes, experience the same (or completely different) range of emotions with other people.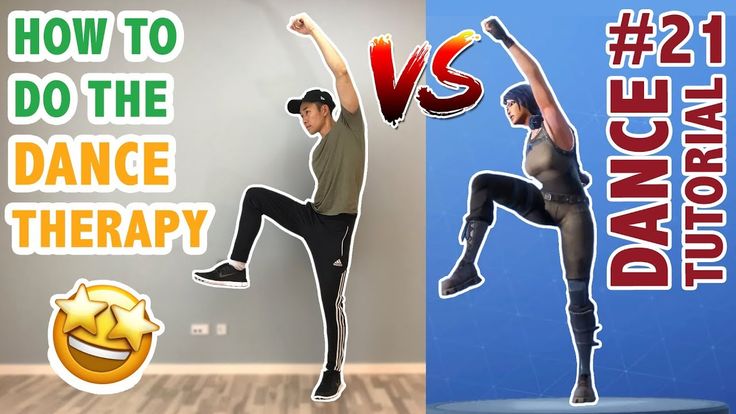 nine0003 And this is a photo of your disobedient servant in the emotional moment of the dance
For me personally, such a thing as tango tourism plays an important role. Argentine social tango is so widely spread across the planet that there are dancing parties in almost every major city in the world, except for countries where bodily contact between unfamiliar people is considered unethical or even prohibited. Going on any trip, I throw a pair of dance shoes into my bag, and I am almost sure that if I want to go dancing, I will easily find such an opportunity for myself, as it happened many times in Israel, Cyprus, Turkey, Greece, Croatia, Italy, France, Spain, Germany, Denmark, USA, and everywhere else. Before the coronavirus, tango festivals were held all over the world, including in Russia and Belarus, including both just milongas and master classes by a world-class maestro. This was a great reason to choose a place for the next vacation: to see the city and in the evening there is always something to do.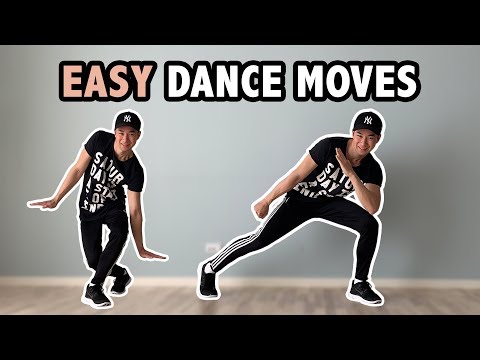 St. Petersburg, Nizhny, Chelyabinsk, Minsk, Istanbul, Naples, Genoa, Barcelona - these are just some of the places where I attended great events and met cool people. nine0003
And finally: when the basic movements are danced to automatism, and the necessary muscle groups are constantly in good shape, the requirements for physical fitness become not as acute as at the beginning of the journey. As a result, tango can be danced even at a rather advanced age of 60-70, unlike other social dances, where this is rather an exception. In the milongas in Argentina, where the tango culture is most alive and integrated into society, it will not be a surprise to meet dancers aged 80 and even older. Just watch the great Carlos Gavito at almost 60 dancing with 35 year old Marcela Duran to the music of Osvaldo Pugliese. This show was one of the catalysts for me getting into tango, and the tune is still one of my favorites:
Now you probably have one question left: where to start your path to social dancing, how to understand if it's mine or not? If the article arouses interest, I will write a sequel about this and much more that I will meet on the path of a social dancer, as well as share my personal experience.
In the meantime, instead of a link to the continuation - a link to an open lesson, which will be held on February 19 (Friday) at 20:00 in the Moscow studio El Gato Tango in Armenian Lane, where I practice most of my tango life and which, of course, I recommend from the bottom of my heart . Teachers will talk about the history and modernity of tango, show dancing in different styles and to different music, and at the end put those who wish in pairs and show a few simple movements in a training embrace. nine0003
Seven reasons to learn to dance
Ivan Pavlov, a dance sommelier, told WoMo why women should learn to dance.
You can learn to dance at any age, the main thing is desire. There are countless reasons to start dancing. Here are seven main ones, having learned about which, all that remains is to enroll in the nearest dance school.
Dancing develops femininity
In particular, we are talking about pair dances, where a woman learns the technique of "leading-following".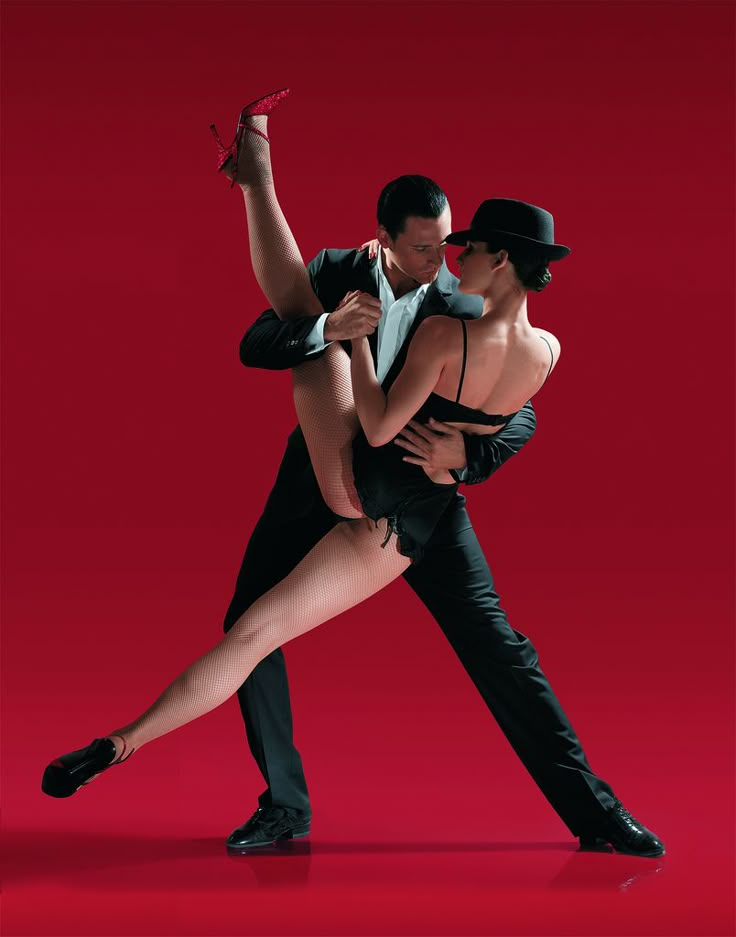 nine0003
Having mastered the floor and learned to follow a partner, keeping her personal space, useful changes take place in the life of every woman. She becomes feminine, soft and compliant, without losing her Self.
Dance helps to reveal your creative potential through the body
In dance, as in any other sport, all muscle groups are involved. Only dance is also beautiful. And unlike other sports, in dance a woman does not squeeze all the juice out of herself, but, on the contrary, is filled with energy and a desire to create. nine0003
Dance relieves stress and improves mood
It is especially useful for women who spend most of the day in the office and surrounded by a large number of people.
All the stresses accumulated during the day evaporate after a few rhythmic movements, a natural smile appears on the face and the mood rises to the maximum level.
Dancing helps to be in good shape
It is important for a woman to be in good shape and have an even posture.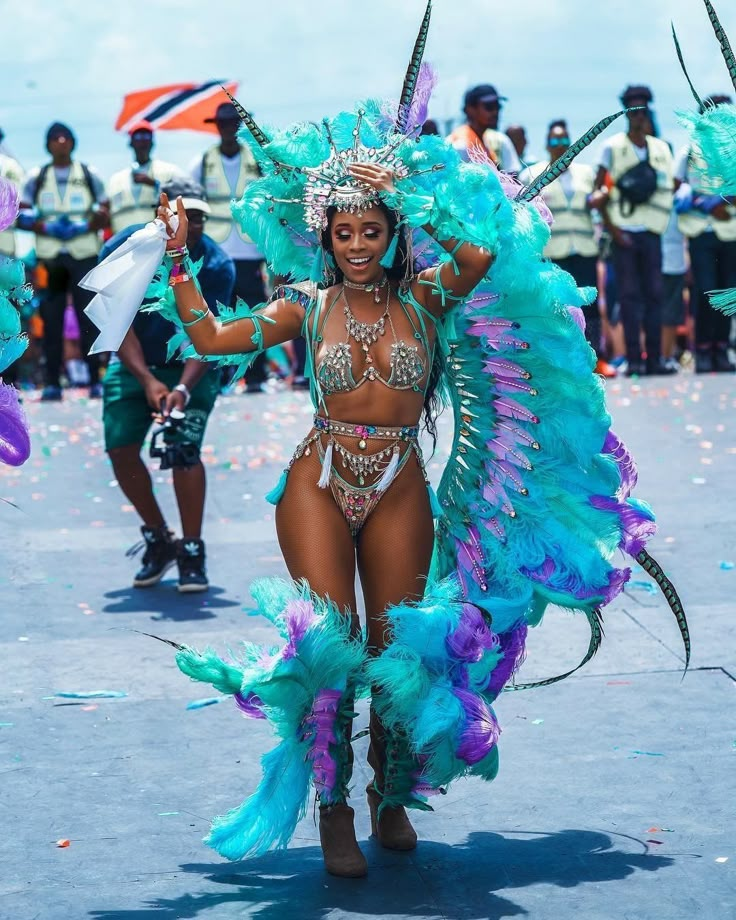 And all this can be obtained through dancing. nine0003
The woman's body becomes flexible and elastic again. Just a few dance lessons, and even the gait changes - it becomes more plastic and feminine. And by dancing on a regular basis, you can stop worrying about being overweight - this problem will come to naught.
Dancing is a qualitative filling of time
Time is an important and irreplaceable life resource. Therefore, it is good if every minute of life is filled with high-quality, interesting and useful events and meetings. And dancing is one of the best time investments. Having tried once to spend time dancing with relatives and friends, you will want to repeat it again and again. nine0003
Dancing is making new acquaintances
Having revealed herself as a person in dance and getting to know herself from a new side, a woman has every chance to get acquainted with interesting and congenial people. As they say, like attracts like. Dancing, like traveling, is forever.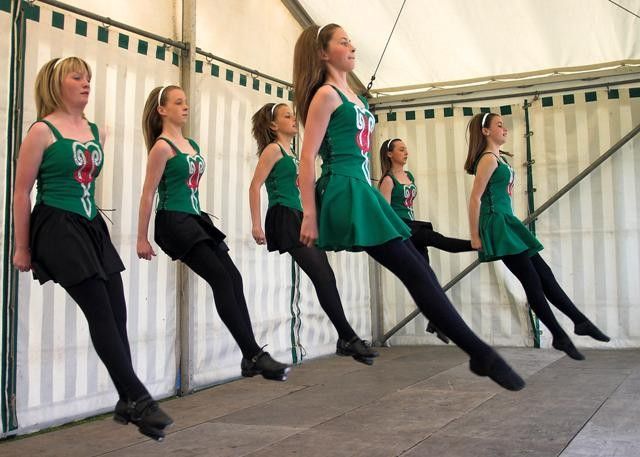 Dancing is a way to love yourself
Dancing and seeing your reflection in the mirror is not the same as looking at yourself in the mirror in the morning. It is amazing and incomparable to anything. I do not know a single woman who would be unhappy with her reflection in the mirror in the dance class. nine0003
When a woman loves herself, she accepts herself as she is, she likes herself and appreciates every cell. It is in dance that a woman gets to know herself and her body, understands and accepts it, being filled with a deep feeling of love.
*Dance sommelier is a specialist dancer who helps the novice dancer learn to move beautifully and to the rhythm, feel confident on the dance floor and enjoy dancing. A dance sommelier conducts or organizes "tastings" of different dance styles, recommends and helps in choosing a dance that suits a person's style and rhythm of life, develops personal development programs, including dance training and dance therapy, advises and accompanies the preparation for a dance event.