How to do your hair for a dance
How To Create The Perfect Performance Hair
Just like your technique and girls dancewear, your hair is a vital component of your performance. If not done right, it can get in your way, impacting how you look and feel on the stage. Likewise, it can be distracting for the audience who are looking more at your hair than your high leaps. So how can you create performance hair that's secure and offers a sense of drama, but doesn't distract either? With these performance-ready hair tips.
Take good care of your hair.
Being a dancer is hard on your body, and that includes your hair. Even if you're just going to dance class, many times you're likely required to wear a bun slicked back. These hairstyles put a lot of stress on your tresses due to hair being pulled tightly for so long, not to mention all the products you have to douse your hair with.
That's why it's vitally important that you take good care of your hair. That means eating a well-balanced diet with plenty of protein.
In fact, you may not know this, but your hair is made up of protein. So if you don't eat enough of it, you could experience hair loss. Make sure your diet includes regular helpings of chicken, turkey, eggs, fish and other healthy sources of protein.
Another important way to take good care of your hair is to get it trimmed regularly. You might want super long hair. But if you trim it regularly -- at least once every two to three months -- it's going to look better and be healthier too. That's because doing so eliminates split ends, as well as hair damage. As a result, your hair will break less and grow in thicker.
Fight frizz.
One of the biggest obstacles to performance-ready hair is a fine layer of frizz all over your head. Frizz is caused by hair that is overly dry from styling or treating too much. What's a dancer to do? In the shower, try a leave-in conditioner. This will promote optimal moisture levels in your hair that fight against frizz.
Also, if you give your hair a cold blast of water at the end of your shower, it will also help your hair to look shinier.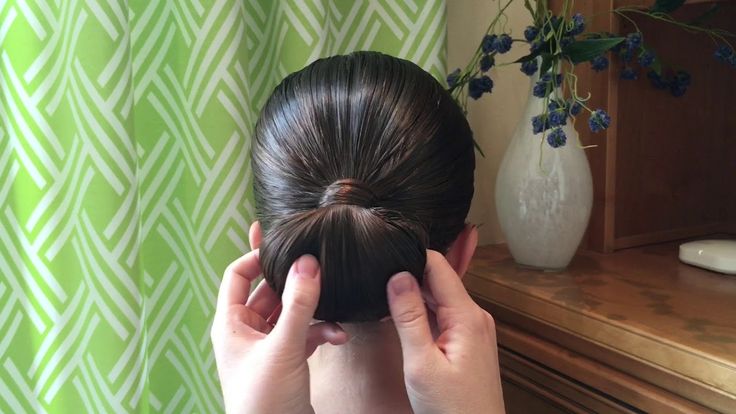 Finally, if you're doing your hair for a performance, and you have tons of frizz and flyaways, take a toothbrush and spray it with hair spray. Then comb it lightly over the problem spots. This should get them to stay in place during your performance.
Make sure you have the right tools.
Beyond your girls dance wear and accessories, you also need the right hair tools. In a regular day, you might need a brush and some hairspray. But when it comes to a dance performance, you're going to need an arsenal of tools, including a spray bottle with water, hairspray, hair gel, a toothbrush, a bun donut if you want the perfect bun, hair ties and lots of pins. Also, have some baby wipes on hand in case you get hair spray or gel on your face. This way, when you're doing your hair, you don't need to stop in search of more pins or a hair tie.
Create the perfect stage-ready bun.
The bun is the gold standard when it comes to dance-ready hair. But creating it can sometimes be a challenge if you don't know how to do it for the stage.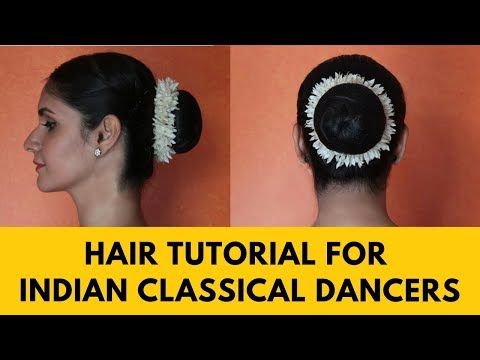 You need it to be both neat and secure, but also not so tight that it's uncomfortable and gives you a headache.
To begin, wet your hair slightly with either water or hair gel. If your hair is just-washed -- and silky smooth, as a result, then use a texturizing spray.
Next, pull your hair into a high ponytail. Be careful about height if you're wearing a headpiece. If you are, you will likely want a lower ponytail. Once your ponytail is secured into place, then use your donut bun and pull your ponytail through it.
Divide the hair in the ponytail into two parts, one on the left and one on the right. Take one side, twist it around the donut bun, and then start pinning. U-shaped pins often work best for this, especially if you have thick hair. Once done, take the other section and twist and pin it the other way around your bun donut. Make sure all loose pieces are secured.
Finish off this look with plenty of hairspray to hold it into place.
To add some drama to this classic look, do a small side braid on the front side of your head and secure it in place with a clear elastic hair tie before you start the bun-making process.
Also, if you want to do double-side buns, then follow the same tips above. Except, instead of making one ponytail in the center of the head, create two on either side of your head.
Secure headpieces.
When you're on the stage, dancing, the last thing you're going to want to worry about is how secure your hair feels, especially your headpiece. And if yours starts to come loose during a performance, that's a problem. Instead, prevent this from happening in the first place with plenty of bobby pins. When you put them into place around the headpiece, also try to make sure they are crossing each other, which will add even more security.
Be gentle with your hair.
The last thing you want is a bald spot from a ponytail pulled too tightly in the same spot over and over again. So make sure you're gentle with your hair when you're doing it for the stage. That includes not brushing it too hard and also not using hair ties with metal bands that can get caught in your hair and pull it out.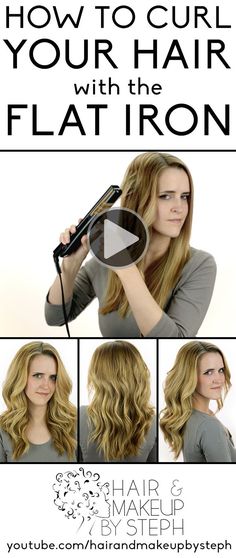 Invest in quality hair products.
When you're putting a lot of product on your hair on a regular basis, it's important to go with the highest quality ones you can afford. These generally have higher concentrations of active ingredients that produce optimal results.
Looking for high-quality, cheap dance clothes?
Look no further than Just for Kix. We know you not only want your hair to look perfect on performance day, but also your girls dance wear too. We offer a variety of stylish and affordable options so you can look your best and dazzle the audience. Shop our dance clothes!
Request a Just For Kix Catalog!
How Do You 'Do? Pro-Approved Styles for Every Hair Texture
Want to give your studio style an extra bit of oomph? Take out that eternally slicked bun and spice up your rehearsal with head-turning hair. To help you brainstorm your next look, we asked four dancers, each with different hair textures, to tell us how they create their go-to rehearsal styles.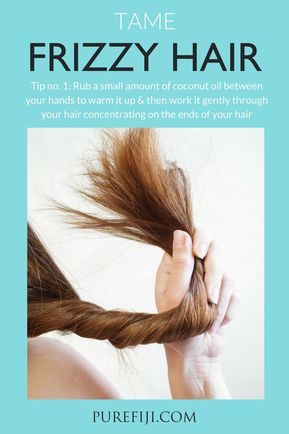 Curly Hair
Amanda Smith, Dance Theatre of Harlem
Favorite rehearsal style:
French twist. "It's a classic look," Smith says. "I feel professional in it, and that helps my dancing. Plus, it goes well with any leotard."
Part hair on your preferred side.
Add styling gel of choice. "You can't just put curls into a French twist without anything on them," says Smith.
Use a smoothing brush (with bristles close together) to smooth the curls down to your head.
Gather hair into a low ponytail at the nape of your neck without an elastic.
Begin twisting from the bottom of the head, pulling upward, and begin securing the hair with bobby pins as you go. "I have more curls underneath, so I start there to make sure everything is in place before moving to the top," Smith says.
Once at the top of the head, twist the leftover curls into a small bun secured by more pins.
Add more gel to hold hair in place. "The curls are going to want to come out; use the gel to avoid flyaways," Smith says.
Finish with a small amount of light-hold hair spray. "Go for the least intense hair spray," Smith says. "That way your hair won't dread when you take it out at the end of the day."
Takiyah Wallace, Courtesy Smith

Favorite Products:
ECO Style Professional Styling Gel
TRESemmé hair spray
DevaCurl leave-in conditioner
Renpure Originals argan oil conditioner
SheaMoisture Fruit Fusion Coconut Water Weightless Texture Spray. "This keeps the curls moisturized, bouncy and healthy," she says.
Tips for Managing Curly Hair:
"Be aware of how easy it is for your curls to dry out," Smith says. "I really have to focus on moisture, especially while touring different cities with different climates."
Use products that come in spray form so they don't weigh down your curls.
Don't wash your hair every day, or it will lose its moisture.
When you do wash your hair, stick to products (shampoos, conditioners, hair spray, gel, etc.) with less alcohol and more natural ingredients.
Coily Hair
Paige Fraser,
The Lion King
on tour
Favorite rehearsal style:
Fro-hawk. "There's a lot you can do with natural hair—it's so versatile," Fraser says. "This simple style takes less than a minute. It allows you to keep your hair out of the way while still framing your face and keeping your look sleek."
Sleep in two-strand twists or braids with a leave-in conditioner or oil the night before to give your hair added definition.
Add edge control (or your favorite styling gel) to your hairline near the side of your face.
Use a brush to smooth one side of the hair upward and toward the middle of the head.
Hold the hair back with your fingers to maintain tension while slipping a bobby pin into place just below your fingers to secure it.
Cross another bobby pin over the first in the opposite direction for added hold.
You can finish there with a half fro-hawk, or repeat on the other side of the head for a full fro-hawk.
Fluff and shape the hair to desired style.
For a sleeker, more dramatic look, add more pins along the sides.
Michelle Reid, Courtesy Fraser

Favorite Products:

Anything Carol's Daughter
SheaMoisture Curl & Style Milk
Curls Blueberry & Mint Tea Scalp Treatment
ORS Olive Oil Edge Control hair gel
ECO Style Professional Styling Gel
Moroccan oil
Tips for Managing Coily Hair:
"Embrace the beauty of your hair texture," Fraser says. "Take time when you aren't dancing to let your hair out to thrive and be fabulous!"
Moisturize, moisturize, moisturize—with oil. "But don't put it on in the morning or it will get on the floor while you dance," Fraser says.
Shop around. "Everyone's natural hair is different, so it's really just trial and error for what oils will be best on your hair," Fraser says.
Sleep with your hair in two-strand twists, braids or cornrows. "These are protective styles that will keep the moisture locked in much better than leaving it out and wild," she says.
Tie your hair with a silk scarf while you sleep.
Get regular trims.
Avoid too much heat, which can lead to damage.
Wavy Hair
Lia Cirio, Boston Ballet
Favorite rehearsal style: Dutch braid into a low bun. "This has been my go-to lately," Cirio says. "My facial structure is severe, and this look softens me a bit. Plus, my hair tends to get frizzy when I'm sweaty, and a braid controls it."
Take a small section of hair from the center of your hairline.
Begin braiding backward. (A Dutch braid is done exactly like a French braid, except you cross the strands under rather than over each other.)
Continue creating the braid down the center of the head moving to the nape of the neck until all of the hair has been picked up.
Secure the hair in a low ponytail using an elastic.
Twist the hair into a low bun, pinning with large, U-shaped bobby pins as you go.
Once finished, fix bubbled or rogue hairs by tucking them into the braid and securing them with bobby pins.
Pin wispies near the front of the face back.
Secure with hair spray if your waves need it.
Addie Tapp, Courtesy Boston Ballet

Favorite Products:
Prose shampoo and conditioner. "You take a survey about your hair type, and they create a formula just for you," she says. "It smells great, too!"
U-shaped bobby pins from Ricky's in New York City
Scünci thick, black elastics
R+Co Death Valley Dry Shampoo
Tips for Managing Wavy Hair:
"Because my hair is both thick and wavy, I often use hot tools so it's easier to manage," Cirio says. "That means I have to take extra care of it to avoid damage."
Don't wash your hair every day. "I wash my hair every three days," Cirio says. "This protects my hair from the damage of daily drying and straightening. Plus, it saves me time and energy."
Use dry shampoo. "This gives your hair more grip," Cirio says.
Let your hair air dry whenever possible.
Straight Hair
Maria Ambrose, Paul Taylor Dance Company
Favorite rehearsal style:
Half up, half down with a braid. "My hair is slippery, and rarely listens to me, so I can't just put it in a bun or ponytail," Ambrose says. "I don't like the slicked look, so to keep some volume and movement without my hair falling out, I wear it half up, half down with a braid. It makes me feel more ferocious."
Part your hair on your preferred side.
Add a texture spray of your choice. "I put a sea salt spray in it to give it some grip," Ambrose says.
Grab a chunk of hair near your forehead opposite the part.
Begin French braiding the top half of your hair from the hairline to the back of your head. "I want a bit of a messy look, so I don't worry too much about being exact as I grab pieces of hair," Ambrose says.
Once the braid has reached the back of the head, secure it using a bobby pin.
Then, take the top half of the hair from the other side of your head and pull it to meet the braided hair in the back of the head. "Spray some water on it to control your wispies," Ambrose says. Then secure both sides together with an elastic. For more texture, curl your hair before beginning.
Laura Halzack, Courtesy Paul Taylor Dance Company


Favorite Products:
The Gnarly Whale Sea Salt Spray
OGX Argan Oil of Morocco Dry Shampoo
Ribbed bobby pins. "The smooth ones fuel the hair-slipping fire," Ambrose says.
Ribbed hair elastics
Tips for Managing Straight Hair:
"Straight hair gets so smooth that it can be hard to manage when you're dancing," Ambrose says. "You have to get creative to help it stay in place."
Use texture spray. "It's the only way I don't get a note about my hair during a show," she says.
Don't wash your hair the day before a performance. "You need to have some dirt and oil in it to weigh it down," Ambrose says.
Use water to put hair into place, and immediately use hair spray to keep it from moving. "That seems to keep the baby hairs in line," she says.
Hairstyles for ballroom dancing for girls and boys
Hairstyles for ballroom dancing should not only be beautiful, but also comfortable for the dancer, because in dancing it is important that styling is not distracting. You should be especially careful when choosing a ball hairstyle for a girl, because they, like most girls, very often have long curls, but dancing is definitely not the place where you need to demonstrate the beauty of your hair.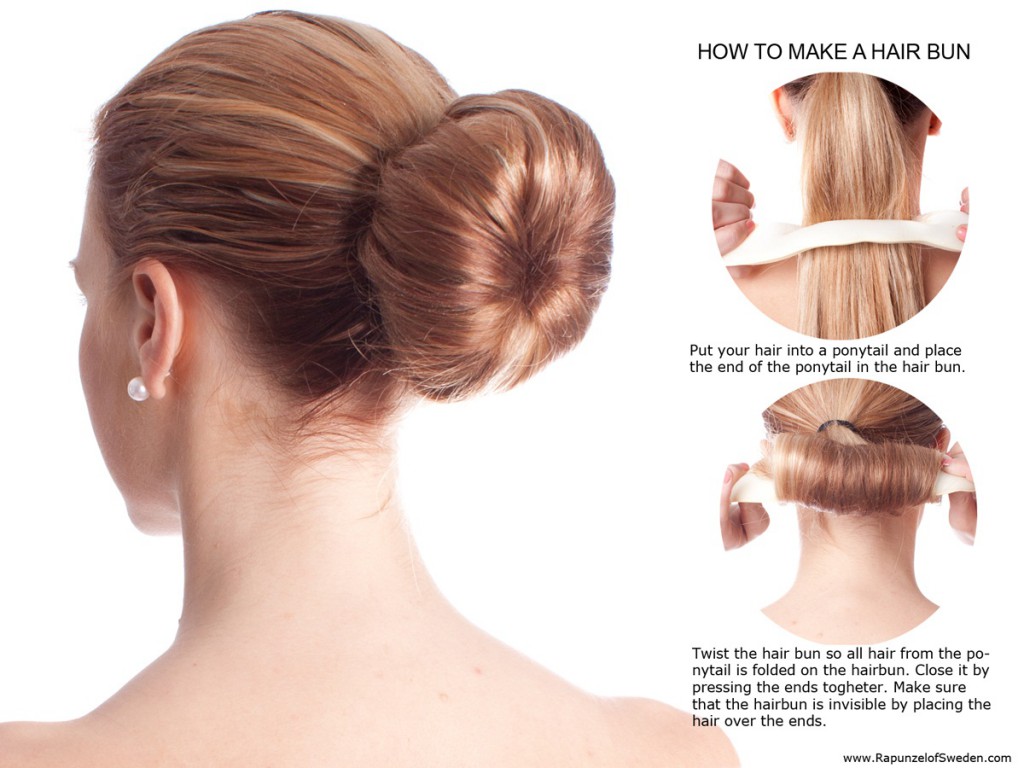 Do not choose hairstyles with loose hair, or very voluminous and using a large number of decorative elements, all this may not have a very good effect on convenience and comfort during the dance. nine0003
Content
1 Basic requirements for girls' ballroom hairstyles
2 hairstyles for ball dances for girls

2.1 hairstyles of ballroom dancers for short hair
2.2 Ball hairstyles for medium hair
2.3 Laying with a net
1111111111111111111111111111 2.4 Hairstyles for ballroom dancing
2.5 Hairstyle for ballroom dancing tournament for long hair
2.6 Hairstyles with pleats
2.7 Hairstyles with ribs

3 Ballroom dance hairstyle for boys

3.1 How to create the right look
Basic requirements for girls ballroom hairstyles
Ballroom hairstyles for girls must follow some rules, so we will consider the requirements for ballroom dance hairstyles.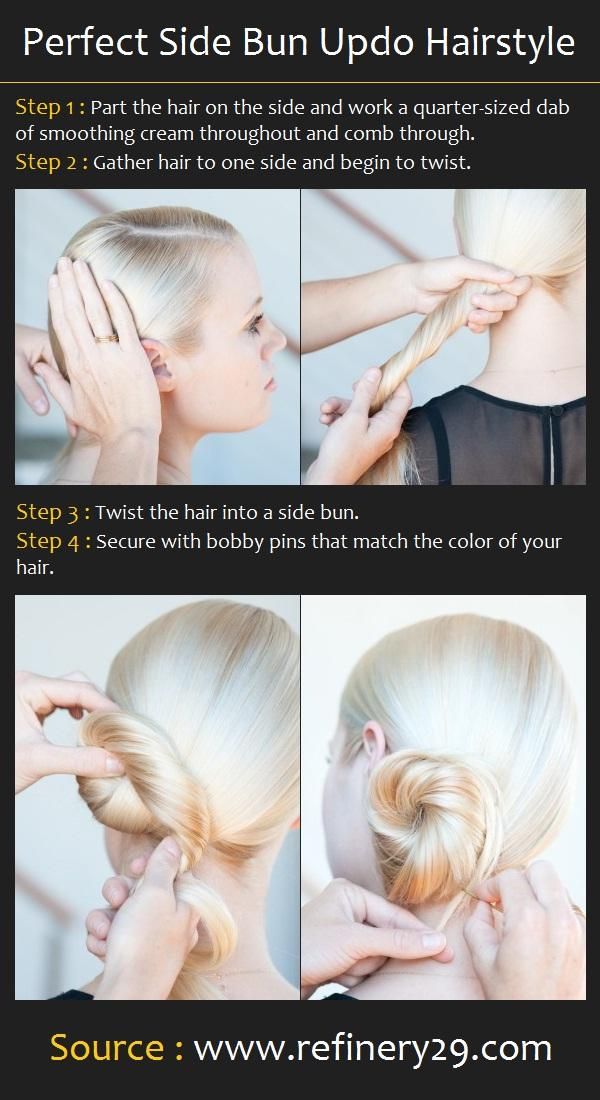 Firstly, the girl's styling must be done neatly without unnecessary elements that can overload her.
Secondly, the hairs are not allowed to stick out of the hairstyle, everything must be perfectly styled, so it's better to make the girl's hair smooth.
Thirdly, the hairstyle should be practical and comfortable for the dancer, since when a girl or a guy goes on stage to correct and correct the image, it will be too late.
The fourth rule is an open face, in dancing it is important to perform work not only with hands and feet, but also with facial expressions, so it will not be very good if the styling covers part of the face. nine0003
Not long bangs are acceptable, it is better if the image is with bangs, lay it to the side. High hairstyles also perfectly open the face and at the same time lengthen the girl's neck.
And finally, this is the moderation of jewelry, of course, without bright hairpins and headbands, the girl's ball hairstyle will not look the way it should on stage, but you should not overdo it when choosing them, otherwise you can get problems in the form of falling hairpins or even a sore head.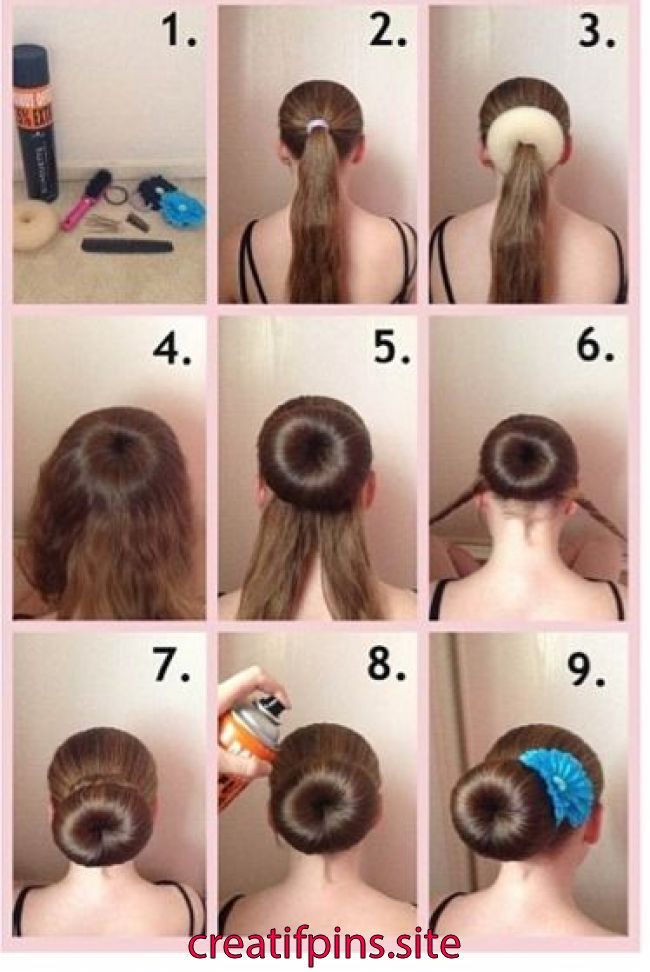 Particular attention as a bright element should be given to make-up, it can perfectly transform the image. nine0003
Ballroom dance hairstyles for girls
Ballroom dance hairstyles are easy and fun to learn. Many parents, before the performance of their child, are wondering how to make a hairstyle for ballroom dancing for a girl, because they want it to be comfortable and beautiful.
Consider step by step simple options for different styles for ballroom dancing that are suitable for girls.
Not only parents, but also children are anxious about their image for a performance, so it is important to prepare in advance and try the image you like first, so that later there will be no unnecessary tears and disappointments. nine0003
And in order to better cope with this task, you can watch a master class and video tutorials on doing hairstyles.
Ballroom dancers hairstyles for short hair
shoulder level.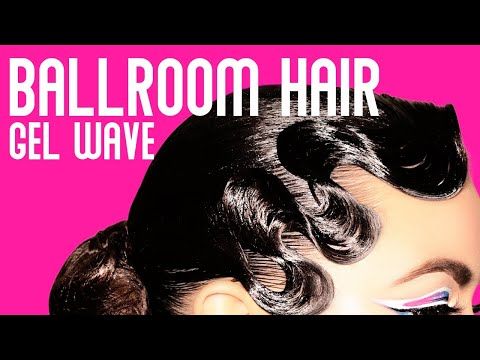 One of the possible options is a hairstyle with hairpins, if the hair length is very short, the hair is simply gathered on both sides of the head and fixed on the sides with the help of invisible or silicone rubber bands with special tools. nine0003
Well, of course, you can't do without a tail with a short length of curls, a ponytail is created at the crown, which should be fixed with varnish and carefully secured with an elastic band so that everything stays well on the girl's head.
Ballroom hairstyles for medium hair
If the girl's hair length is below her shoulders, then everything is much simpler and there are more styling options.
If this is just a rehearsal, then you should not use fixatives, but hairstyles for a ballroom dance competition should be well varnished so that everything lasts a long time. nine0003
To begin with, the hair is covered with special hair oil, then all the hair is gathered at the crown and a tail is formed from it, then a bun should be rolled up from this tail and secured with invisibility.
At the end, the ball hairstyle is fixed with varnish.
Mesh updo
Mesh hairstyles are very popular in the dance industry today, they allow you to hide your hair so that nothing sticks out and they look original. The mesh can be slightly noticeable, or you can use this accessory to match the color of the hairpins. nine0003
Initially, you need to tie a tight ponytail at the top of your head. Then the hair in the tail is divided into two parts, and a tourniquet is created from each, which then needs to be wrapped at the base of the tail. The flagella are attached invisibly, and a mesh is attached on top of the resulting bundle, usually at its base there is a tight elastic band. which does not allow the hair to be released.
The same styling can be done with braids, that is, instead of braids, braid two ordinary pigtails and then wrap them at the base of the tail and secure with a net. It turns out a great hairstyle for a girl for a ballroom dancing competition.
nine0003
Hairstyles for ballroom dancing
Children's hairstyles for competition ballroom dancing are very similar to each other, but the most common variant of ballroom styling is the shell bun.
The hair is not completely washed and dried, so that it is slightly damp, then the entire head of hair should be laid on one side and the fold of the hair should be pinned up with several invisible ones. The hair, which is now on the opposite side, is combed and thrown back, the ends should be tucked inward. nine0003
Ballroom Dancing Tournament Hairstyle for Long Hair
This ballroom hairstyle has loose hair in the ponytail, so you should be careful with its choice. Initially, clean hair is combed and collected in a high ponytail. Then a pigtail is braided from one strand on the tail, which is woven using the selection of strands, so as to grab the tail a little inward.
Pleated hairstyles
Pleated hairstyles allow you to create a beautiful wave, while such a hairstyle will be visible from afar. The size of the waves depends on the selected nozzle. But do not forget about makeup and a beautiful outfit, because without this, the corrugation will not look at all. nine0003

Any hairstyle for ballroom dancing that was discussed earlier can be repeated, but with ripples, you get a brighter image.
Ribbed Hairstyles
This style creates great volume and is perfect for fine hair. But at the same time, the hair should be pre-treated with mousse so that the hair is smoothed and fixed.
In order to get the desired ribs, you need to separate a strand of hair and lightly fix it with a hairpin and treat everything with varnish. You can style these curls in any way, the main thing is to fix it very strongly so that the hairstyle does not fall apart during the ballroom dance.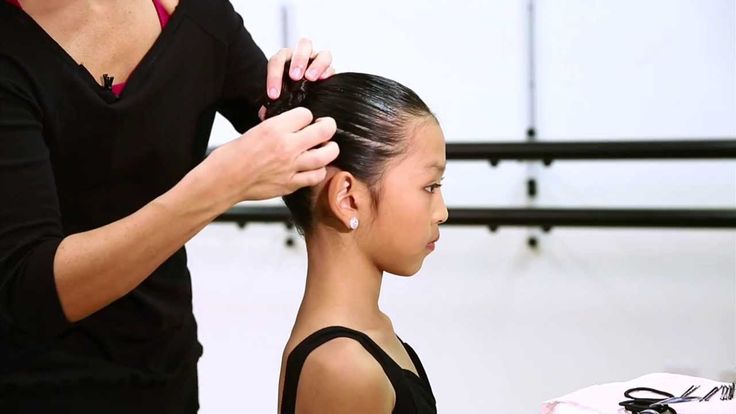 nine0003
Hairstyle for ballroom dancing for boys
Of course, the hairstyle of a boy who practices ballroom dancing also plays a huge role, because if the girl has an amazing styling, and the guy has nothing, then a harmonious pair will not work, and therefore the dance will no longer look so beautiful.
The boy's ball hairstyle also has its own requirements:
1. the hairstyle should not stand out from the general image, that is, it should be combined with the costume and image of the partner; nine0003
2. the hairstyle should correspond to the age of the boy, it is not necessary for a very young dancer to choose a hairstyle for an adult, it will look out of place;
3. the image must be original so that the child stands out from the rest, but at the same time he must fit into the event;
4. do not forget about strong fixation, because this is a dance where there is constant movement and without fixing the boy's hair will immediately fall apart;
5.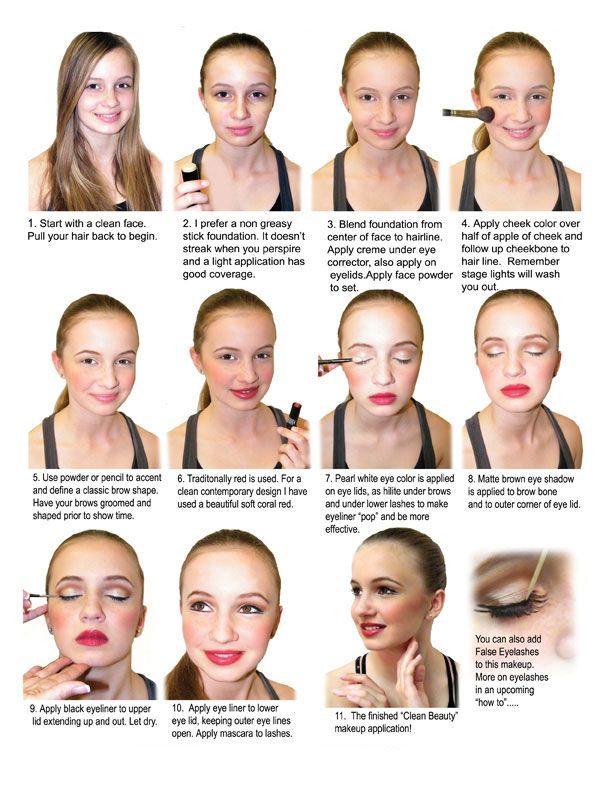 it should be noted that styling with very short hair will not work; nine0003
6. You shouldn't make a boy's haircut too creative, as it is very difficult to make it into an appropriate hairstyle for ballroom dancing.
How to get the look you want
It's not difficult to make a boy's hairstyle for ballroom dancing. To begin with, the hair is well washed and treated with mousse for fixation, then the hair is dried with a hair dryer, so that the hair turns out to be voluminous, so it is necessary that the hair dryer blow strongly.
The parting is then created and can be selected as you wish. The next step is to pay attention to the bangs. If the boy has a bang, it is best to comb it up and back, so that it is voluminous and at the same time laid, and it should also be additionally fixed with varnish. nine0003
If the hair is very thin, then it is better to use only mousse to fix the child will be enough, and do not use too many fixatives, as they can damage both the structure of the child's hair and the scalp.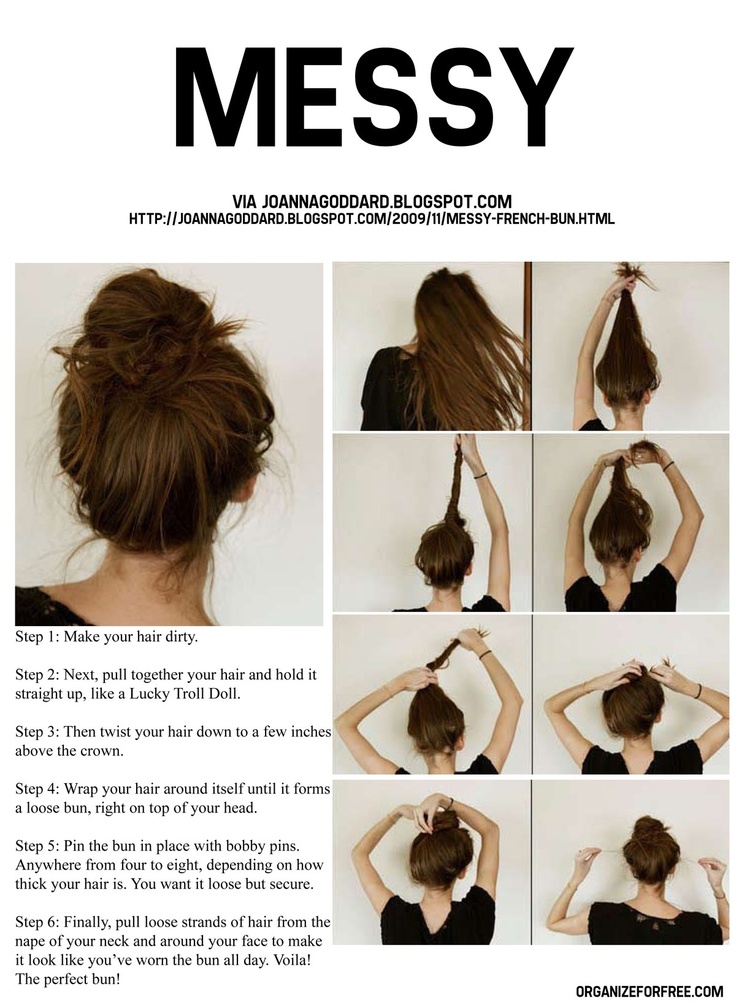 And finally, you should use a special hair gel, distributing it throughout the boy's hair.
You can also simply comb all the hair up, this is a great option for a ballroom dance hairstyle for a boy. In the absence of bangs, the hair goes up and squashes a little so as not to stick out like a punk, it turns out very creative. nine0003
Dance hairstyles: 10+ ideas
Finally got into dancing? Then it's time for you to think about your hair! Down with boring ponytails, your styling should reflect your inner world and at the same time not interfere with your workout! We decided to help you in this difficult choice. So, what hairstyles are best for dancing classes?
Braid the braid
Of course, it is difficult to overestimate the convenience of the braid, but what to do with the strands around the face that are constantly knocked out? There is a solution! Use bright ribbons or elastic bands to "strengthen your position".
The problem is solved, and the hairstyle is nowhere better! nine0003
Dance Hairstyles: Twist the Buns
To fix the unruly strands in the ponytail and add creativity to your hairstyle, use our hint. Believe me, you won't find a better hairstyle for classes!
For ballroom dancing, use the smoother version of this style.
Use a bandage
Sometimes your workouts are so intense that you even wring out your hair after them! But you really want to be beautiful every minute! The bandage will help you with this: make a bun or tail, then tie a beautiful bandage. Yes, and loose hair will be in the subject! nine0003
Make an unusual double tail
Great idea for social dancing! Two "unfinished" ponytails are very well combined.
Dance Hairstyles: Show Your Level
Make a layered ponytail, or, simply, a garland tail. This hairstyle deserves all the praise!
Make a bun with buns
Smooth hairstyle is very comfortable during intensive rehearsals.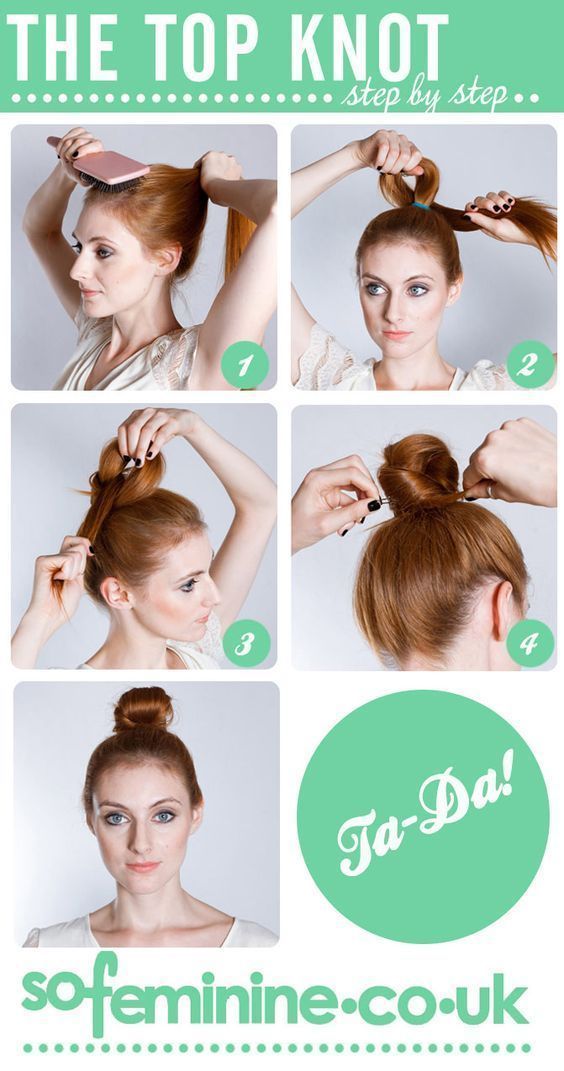 And to do it, you do not need to have special skills. You will definitely be done in a few minutes. nine0003
Dance hairstyles: get creative!
Don't know what to choose - braid or tail? Connect them together! You can leave the ends loose or pin them up for a more defined hairstyle. Don't hold back your fantasy!
Put your hair in a high bun
To make it more unusual, start with a braid! You can do it in three minutes, and the hairstyle will last the entire workout. You have several options here, choose any. nine0003
Make a ponytail
The perfect hairstyle for everything from ballroom to modern dance! Feel free to use our hint and go to the machine!
Dance Hairstyles: French Braid
You can definitely do it without any problems! You have two options: leave the ponytail free or braid it.
Don't waste your money
And instead of one bunch, make three! Your dance partner will love this hairstyle and appreciate your ingenuity!
Add some sophistication
And make a French shell! This hairstyle is suitable for both classes and performances.