How much does a professional ballet dancer make
How Much Do Ballet Dancers Make
Ballet is a beautiful art performed by amazing dancers. Ballet dancers are well trained, and because of their unmatched skills, they are compensated fairly. 

A ballet dancer makes anywhere between $14,500 and $256,500 in a year. This range represents the highest and lowest earners. Most ballet dancers' salaries fall between $14,500 and $36,500. The average salary is about $1,326 per week. 

Many ballet dancers work their whole life to be a part of a prestigious company. Below, there is a breakdown of a ballet dancer's salary at each career stage and how to making money as a ballet dancer.
‍

A Ballet Dancer's Salary
Ballet dancers are known for their hard work, dedication, and grit, but not necessarily their income. Many of the performing arts get a bad reputation for the low-income positions that employ many people within the industry. It takes a lot of time and experience to see your investment in training and practice pay off.
Salaries vary widely by region and company. If a ballet dancer is not a part of a company, their likelihood of getting paid drastically decreases. 

Here are some fast facts about ballet dancers' salaries:
Average yearly salary is $68,949 
Average yearly salary falls into the 75th percentile
An average salary accounts for both the highest and lowest incomes
About 35% of ballet dancers fall into the 25th percentile, roughly $30,000
Only 17% of all ballet dancing positions are paid between $58,500 and $80,500

The major takeaways from these facts are that most ballet dancers make about $30,000. Do not expect to make more than $30,000 with your first dancing gig. Earning a higher, consistent wage can be difficult, especially if your performances are freelance.

Salary is dependent on multiple factors, such as:
Experience
Skill level
Location or region
Dance company

(Source: Zip Recruiter)

Do Ballet Dancers Make A Livable Wage?
Ballet dancers that fall into the 25th percentile of salary ranges earn about $14 an hour, which is not a livable wage.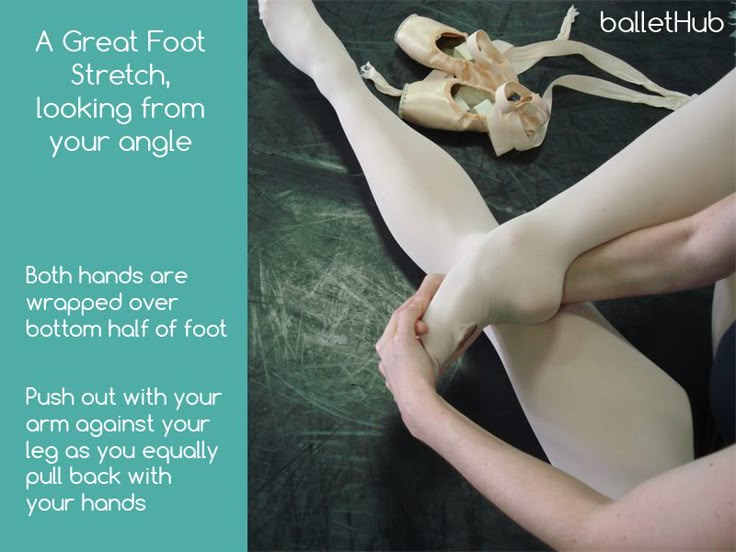 In some regions of the country, averages are much higher, but if you take into account the cost of living in those regions, the increase is not substantial.

Below is a table showing ballet dancer salary averages from locations across the United States based on data from August 2020. The table goes on to highlight prestigious companies found in these regions as well. 

The following charge details how salaries differ in various regions of the US:
Region

Location

Average Salary

Companies in the Area

Midwest

Indianapolis, IN

$47,000

Cleveland Ballet
Cincinnati Ballet
Dayton Ballet

Chicago, IL

$50,000

Joffrey Ballet
Chicago Ballet
Oklahoma Ballet

Minneapolis, MN

$50,000

Minnesota Ballet
Milwaukee Ballet
Madison Ballet
James Sewell Ballet

Northeast

New York, NY

$53,000

American Ballet Theatre
Dance Theatre of Harlem
New York City Ballet
Ballet Hispánico

Boston, MA

$52,000

Boston Ballet
New Jersey Ballet
Amherst Ballet Theatre Company

Washington, DC.

$52,000

National Ballet of Washington, DC.
Charlotte Ballet
Carolina Ballet
The Washington Ballet

Northwest

Seattle, WA

$53,000

Paradosi Ballet Company
Pacific Northwest Ballet

Portland, OR

$48,000

Oregon Ballet Theatre
Ballet Fantastique

San Francisco, CA

$57,000

San Francisco Ballet
Nevada Ballet Theatre
Sacramento Ballet
Ballet San Jose
Bay Pointe Ballet

Southwest

Dallas, TX

$49,000

Texas Ballet Theater
Kansas City Ballet

Phoenix, AZ

$47,000

Ballet Arizona
Ballet West
Colorado Ballet

Los Angeles, CA

$51,000

Los Angeles Ballet
Anaheim Ballet

Southeast

Atlanta

$49,000

Atlanta Ballet
Atlanta Festival Ballet
Savannah Ballet Theatre 

New Orleans, LA

$46,000

Shreveport Metropolitan Ballet
Alabama Ballet

Houston

$48,000

Houston Ballet
Bay Area Houston Ballet and Theatre
(Source: Companies of the US)
Again, these salaries are an average of a large range of values.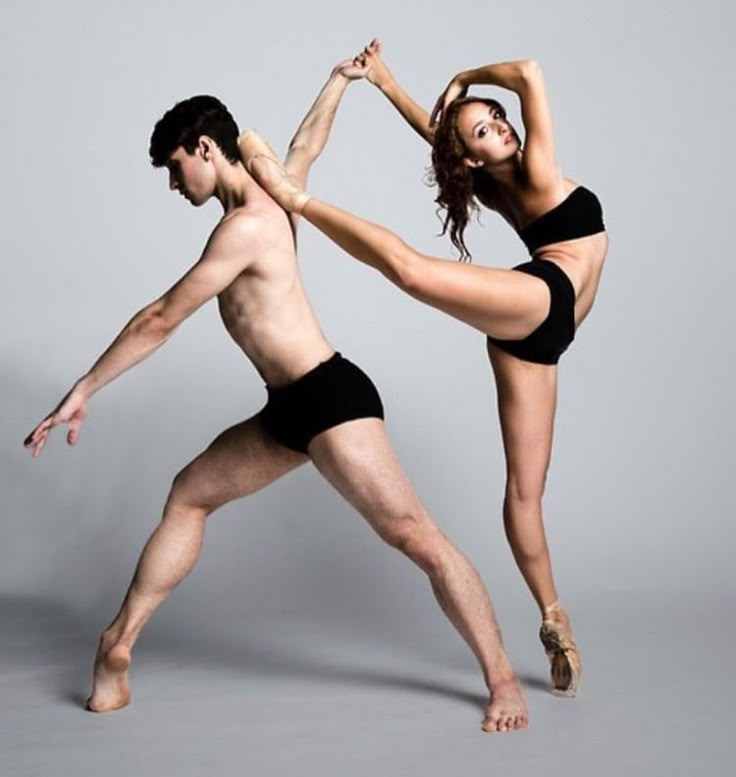 While there are many companies across the United States, as shown above, ballet has a strong presence in Europe, Africa, and Asia. Depending on a company's needs, you may find better luck internationally.

Other world-renowned ballet companies are:
Ballet Black, England
The Royal Ballet, England
Bolshoi Ballet, Russia
Cairo Opera Ballet Company, Egypt
K-Ballet, Japan
Tokyo Ballet, Japan
Hong Kong Ballet, China
Israel Ballet, Israel

(Source: World Ballets)

Within these regions, there are different types of ballet companies, such as:
Musical theater 
Modern dance
Classical
Neoclassical
Chamber ballet
Non-profit

The type of company largely determines the dance style that is favored in performances. Within a company, there can be jazz, hip hop, ballet, and other ensembles.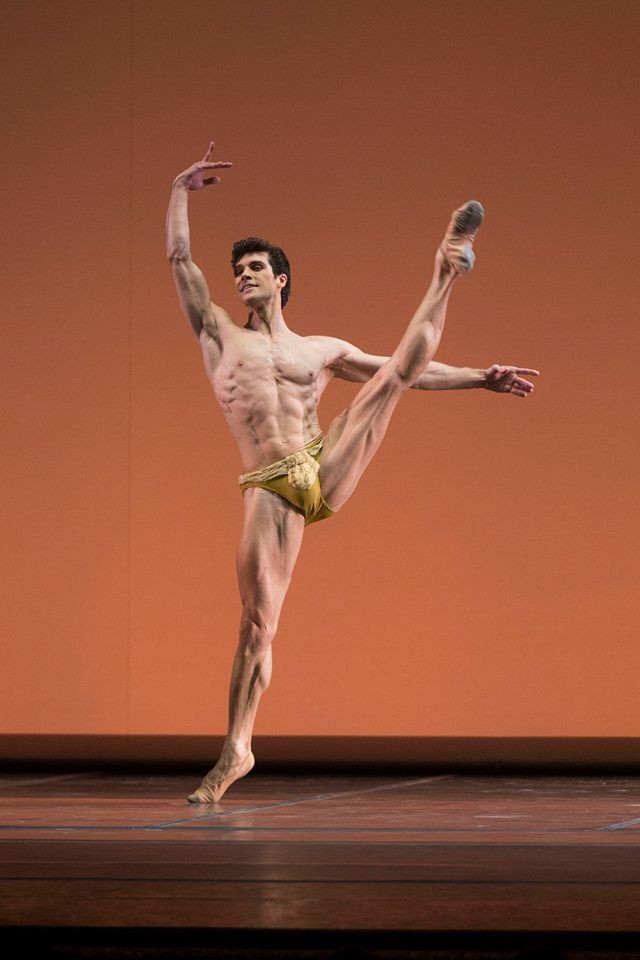 A company is not limited to ballet. However, many companies are famous for their ballet performances. For instance, the Moscow Ballet is widely known for their performance of The Nutcracker.
THE FIRST AFRICAN-AMERICAN PRINCIPAL FOR THE HOUSTON BALLET
How to Become a Professional Ballet Dancer
Most ballet dancers start fairly young when they begin their training. Most people say it is necessary to begin at a very early age to make it as a dancer, but that is a misconception.

Here are the five steps to becoming a ballet dancer:
Train, train, train. 
Pursue education and earn a degree in dance or fine arts. 
Practice, and practice some more.
Perform freelance shows to build your reputation.
Try out for a company of your choosing.

Both training and practice allow you to gain experience and skill, two highly desired traits for ballet dancers. 

The companies and schools that hire ballet dancer look for the following traits:
Highly skilled and talented – Whether raw talent or from extensive training, dancers without real talent don't get hired.
Supportive and encouraging – Companies are another family, and you must be able to play nice.
Commitment – Practicing for hours on one dance requires dedication.
Artistry – Dance requires a creative and thoughtful mind.

A degree is useful after you retire from dancing, as well. Many dancers go on to be choreographers, so an understanding of dance and movement is helpful. Additionally, there is the option to teach, where again a college degree will be essential

Although a consistent paycheck comes with being hired by a company or school, many ballet dancers are self-employed. (Source: Labor Statistics)

Famous Ballet Dancers and Their Incomes
Some ballet dancers are considered outliers on the pay scales, and knowing a little more about their incomes and the companies they work for may be helpful. These outliers include famous ballet dancers making over six figures a year.

By Gilda N.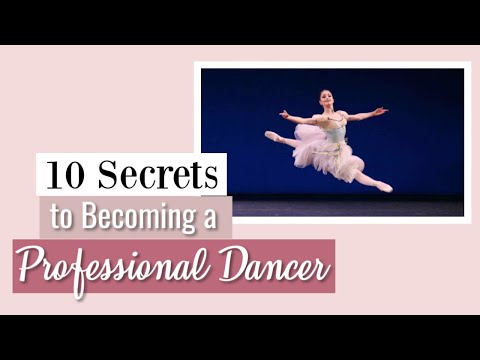 Squire Gildasquire
Misty Copeland
First Black principal dancer in American Ballet Theatre 
Earns over $100,000 a year
Started dancing at 13
(Source: Misty: Prima Ballerina)

By Anastasiya Fedorenko
Nina Ananiashvili
$30,000 per performance
Prima ballerina
Training originally in figure skating
Studied at Moscow Choreographic Institute
Principal dancer in American Ballet Theatre and Houston Ballet

Sylvie Guillem
Highest paid female ballet dancer
Estimates around $850,000 per year
48 years old
French-trained
Career skyrocketed in the 1980s

The Thomas Jerome Newton Project
Benjamin Millepied
French-trained, as well
Started at 8 years old
Danced for companies internationally
Net worth is around $900,000

Photograph: Peter Johns/The Guardian
Rudolf Nureyev
Passed away in 1993
Russian dancer
Jack of all trades in performance art
Estate valued at over $7 million

Keystone/ZUMA Press/age fotostock
Mikhail Baryshnikov
Latvian dancer
Began as a freelancer
Joined New York City Ballet
Transitioned to acting
Estimated at over $45 million in combined earnings and worth

(Source: Richest Ballet Dancers)

These famous dancers earn much more than the average ballet dancer, but it an inspiring set of numbers to strive toward during your dancing career.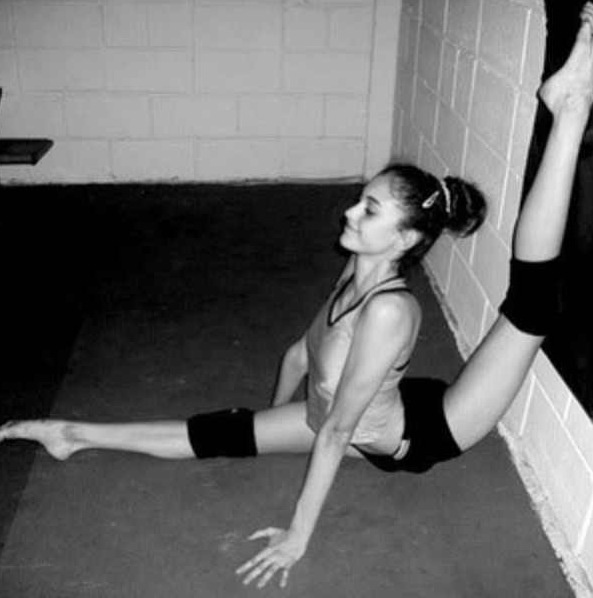 Summary
Ballet dancers are compensated quite well when they are a part of a premiere ballet company. Freelance ballet dancers make a decent wage, but it can be hard to get by depending on how steady the work is. 

On average most ballet dancers make between $14,500 and $36,500 a year. A ballet dancer's salary increases if they work in multiple companies or have additional gigs. Major talents in ballet make, on average, six figures or more in a year. 

Who are the 5 richest Ballet Dancers? – BLOG ABOUT BALLET AND DANCE
The 5 Richest Ballet Dancers in the world*
The world of ballet is full of dancers who dream of making a living from their passion for the art form. But in truth, professional ballet dancing is a cut-throat industry where less than perfection is rarely tolerated. The odds of actually "making it" in the ballet industry with a major dance company such as the New York City Ballet or the Bolshoi Ballet are very slim.
When a dancer first joins a company, they form part of a group called the Corps de Ballet. The industry is notoriously underpaid, with the majority of dancers working long hours for very little financial reward. Payscale cites the average ballet dancer's salary as a tiny $15,080 – $26,419. Midlevel dancers, often soloists, could earn as much as $50,000-$58,000 a year.
There is no doubt that in order to become a rich ballet dancer, it takes hard work, and sometimes dancing for multiple companies at once. But to become one of the richest ballet dancers in the world, a certain amount of fame and hard work is also needed. Many of the wealthiest ballet dancers on our list have made their name and their wealth through branching out into choreography, producing, or even acting and modelling.
We've selected five of the richest dancers in the industry – and, compared to the five richest actors or singers, the salaries are diminutive.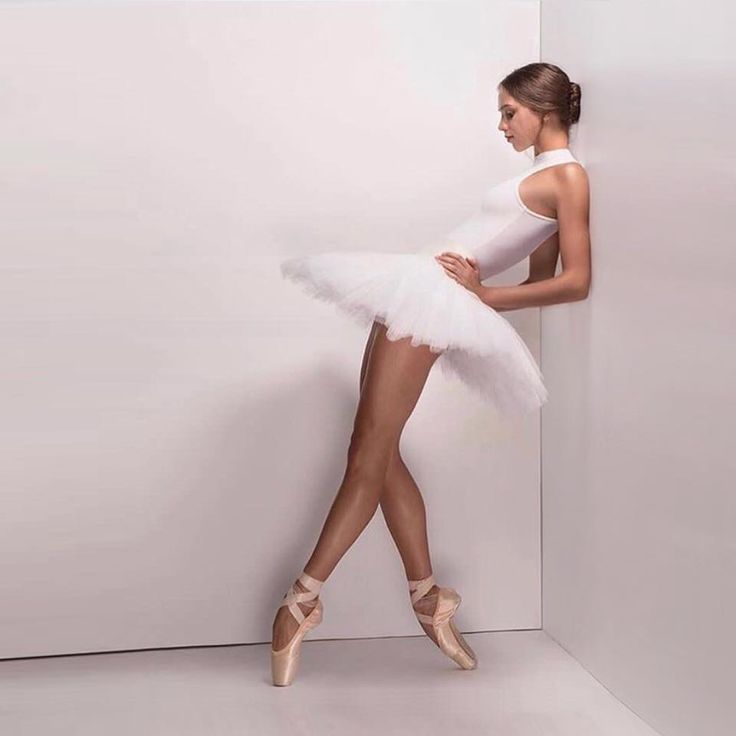 Ballet, one of the most highly-skilled performing professions, is also one of the least financially rewarding. The dedicated, talented dancers on our list got there through hard work, passion and – quite possibly – a financial struggle. The salaries we've cited are based on a variety of factors from per performance earnings, yearly earnings, and net worth.
5. Nina Ananiashvili – $30,000 per performance
Nina Ananiashvili is a Georgian ballerina and the current artistic director of the State Ballet of Georgia. She recently hung up her ballet shoes after an illustrious career as a prima ballerina earning about $30,000 per performance. She originally trained not as a dancer as an ice skater. Because she was a sickly child, her parents encouraged her to take up figure skating in order to build her strength. Nina started ballet training to complement her skating, but eventually abandoned skating altogether and began training as a ballet dancer.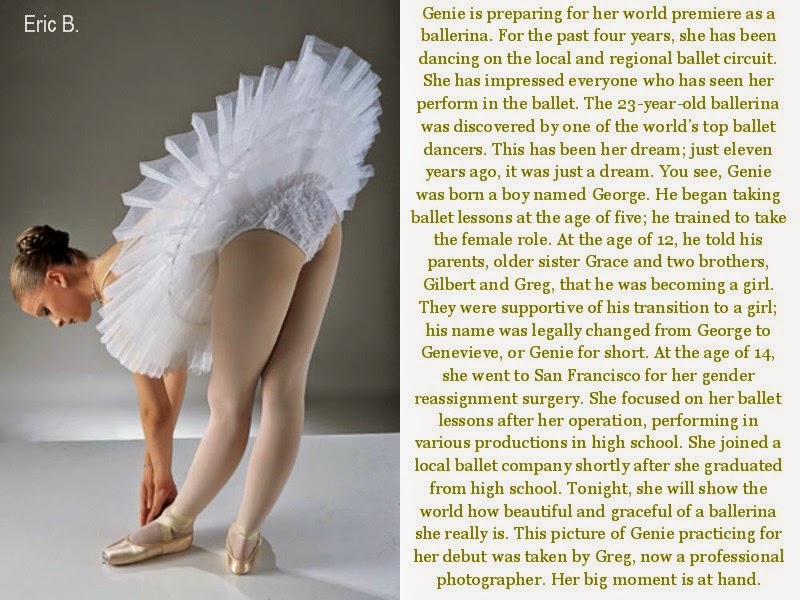 Her career took off after studying at the Moscow Choreographic Institute where her talent captured the attention of her instructors. From this point on her career sky-rocketed, and Nina eventually made waves in the United States becoming a principal dancer for the American Ballet Theatre and later the Houston Ballet.
4. Sylvie Guillem – $850,000 + per year
Sylvie Guillem is the highest paid female ballet dancer in the world today, at 48 years old. She hasn't slowed down in later years; continuing an enormously successful career, Sylvie is selling out theatres all over, and has been since the mid-80's. Hailing from Paris, this French dancer is sought after in some of the most highly regarded dance companies and is guaranteed to bring in a lot of revenue for the companies that can afford her. Despite the fact that's she much older than most of her contemporaries, Sylvie seems to defy the laws of gravity and physics in her performances, making her the highest paid female ballerina of the 20th century.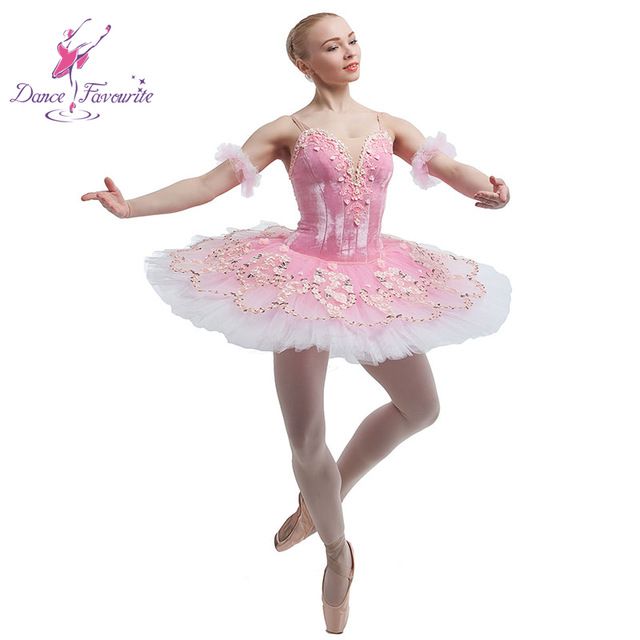 3. Benjamin Millepied – $900,000 net worth
Now a fixture in Hollywood, this French dancer was relatively unknown in the mainstream world until a few years ago but has long been a famous face in the ballet world. Born in France, Millepied started dancing at the age of 8 under the instruction of his mother, who is also a ballet dancer. He has danced for the City Ballet, the American Ballet Theatre, School of American Ballet and the Paris Opera, to name just a few. Millepied made the rare transition from ballet to Hollywood when he choreographed the dances for the psychological thriller, Black Swan – where he also played a small part in the movie. There Millepied met Natalie Portman, who was starring in the movie, with whom he became engaged in 2010. The couple recently welcomed their son into the world in 2011.
2. Rudolf Nureyev – $7.9 Million*
Rudolf Nureyev was one of the most celebrated ballet dancers and one of the most photographed men of the 20th century.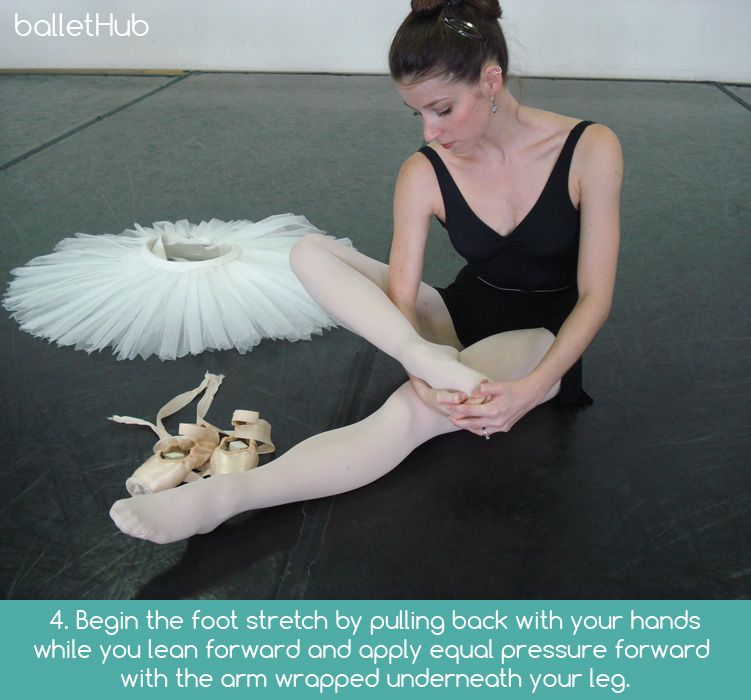 When he passed away in 1993, it was on one of his private island – in stark contrast to the Russian dancer's impoverished beginnings. Between choreographing, dancing, acting, and directing his net worth sky rocketed to the millions in a short amount of time, and he became highly sought after not only for his talents, but for his appearance. He became an instant sensation in the Soviet Union and reinvented the role of the male ballet dancer, who before were only there to support the female dancers.
*based on value of estate after his death
1. Mikhail Baryshnikov – $45 Million
Mikhail Nikolaevich Baryshnikov was born in Riga, Latvia – then Soviet Russia – and is regarded as one of the best ballet dancers of the 20th century. He started as a freelance dancer in Leningard and Canada, eventually joining the New York City Ballet. Since then, Baryshnikov has made a tremendous impact in the ballet world.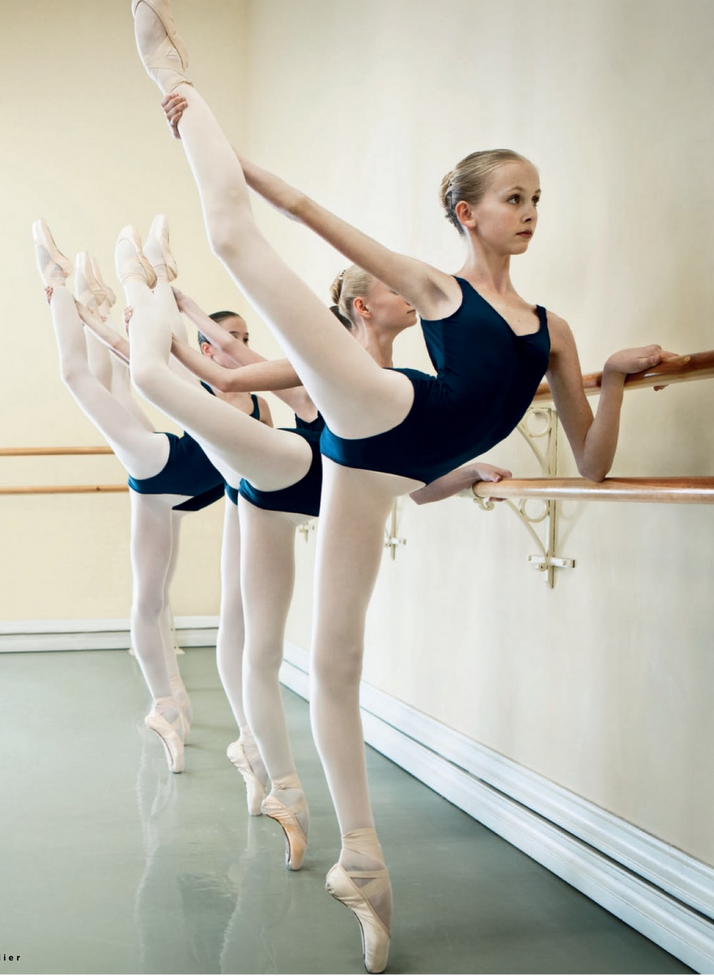 Besides being a ballet dancer, his high profile saw him branch out and he became a highly respected choreographer. He eventually made waves in Hollywood as an actor, most notably as Carrie Bradshaw's Russian lover, Aleksandr Petrovsky, in the HBO series, Sex and the City.
*Repost – Source: Article by Alex Matsuo,12.28.13, World Money on the richest.com
Photo on Top: Sylvie Guillem © Bill Cooper (nytimes.com)
TODAY MISTY COPELAND is the most famous Prima Ballerina. Her Net Worth is about $ 500.000! Learn more….
https://balletloversblog.com/2019/02/27/the-amazing-career-of-misty-copeland/
Gefällt mir:
Gefällt mir Wird geladen …
How much do prima ballerinas earn? – Celebrity.fm
Expected lifetime earnings: $1,669,920.
While famous prima ballerinas like Nina Ananiashvili can make $ 30,000 in In one performance, your average non-prima ballet dancer (who is still not that average) earns about the same hourly bet like a child who flips through hamburgers in the summer.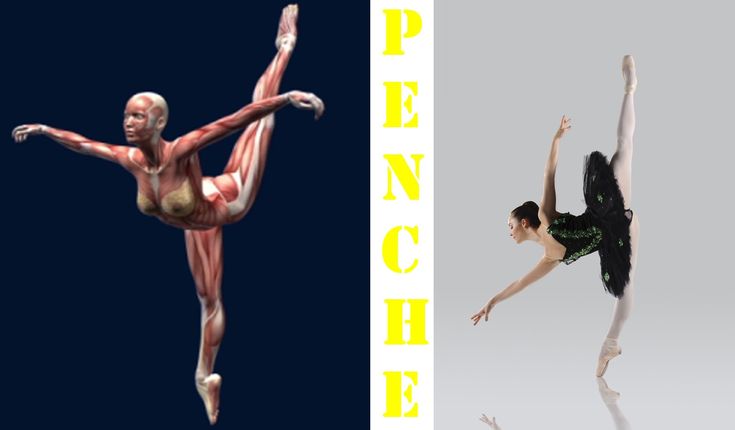 Here, how much does a ballet soloist earn? nine0003
Salaries for ballet soloists in the US range from $90,005 $16,640 to $68,64090,006 with an average salary of $29,12050. The middle 29.120% of ballet soloists earn $75,68,640 while the top 29.120% earn $68,640.
Accordingly, who is the highest paid dancer?
The salary we have listed is based on a variety of factors from productivity income, annual income and net worth.
Nina Ananiashvili - $30,000 per performance. …
Sylvie Guillem - From $850,000 per year. …
Benjamin Millepied - $900,000 …
Rudolf Nureyev - $7.9 million *…
Mikhail Baryshnikov - $45 million.
How much do Alvin Ailey dancers earn?
Alvin Ailey Dance Foundation Salary
| Position | Salary |
| --- | --- |
| Salary of professional dancers - 3 salaries indicated | $40,871 / year |
| Marketing manager salary - reported 3 salary | $65,489 / year |
| Marketing employee salary - reported 2 salary | $55,788 / year |
| Junior employees - 2 employee reported | $52,051 / year |
So how much does an NYCB soloist make?
Salary.
The New York City Ballet's principal dancers' minimum wages are at their highest during the weeks when the artists perform in front of an audience. This is a minimum of $2,341 per week . For rehearsal weeks, the minimum rate has dropped to $1,980 per week, or 50 percent of individual contract salary, whichever is greater.
Contents
How much does the best ballerina earn?
However, principal dancers can earn much higher fees, such as $3,000 to $5,000 for guest star performances in large companies. The best ballet dancers can to 190,000 dollars a year in the highest paid ballet companies.
How much does a ballerina weigh?
The average American ballerina is 5'2" to 5'8". Depending on height, the ideal weight should be between 85 to 130 lbs. If we simply analyze these numbers, we would expect ballerina body mass indexes to be significantly less than the average BMI of women.
Who is the most famous prima ballerina?
Margot Fontaine may be the world's most famous ballerina of all time; Babe Ruth from ballet.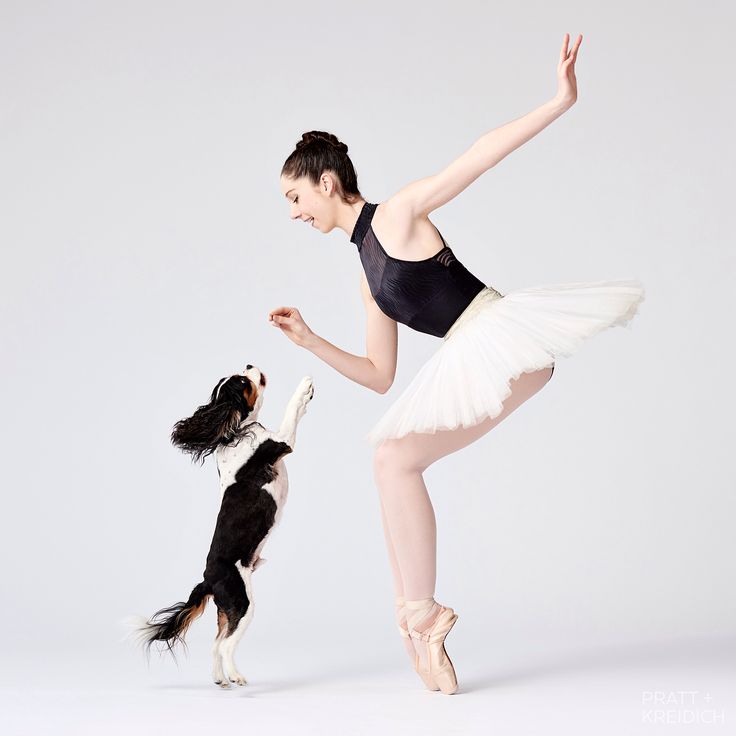 Born in May 1919 in England, Fonteyn began ballet at the age of four. She had a long career with the Royal Ballet and soon retired at the age of 42 until Rudolf Nureyev appeared on the stage. nine0003
How much do ballet instructors earn?
Ballet teacher salary
Annual salary
Monthly payment
Best earnings
$87,500
$7,291
75th percentile
$75,000
$6,250
Medium
$62,047
nine0045 $5,170
25th percentile
$47,500
$3,958
What is the Horton technique?
The Horton Dance Technique, now commonly known as the Horton Technique, has no style in itself. The technique emphasizes the integrity of the body, an anatomical approach to dance that incorporates the flexibility, strength, coordination, body and spatial awareness of the to provide unrestricted dramatic freedom of expression.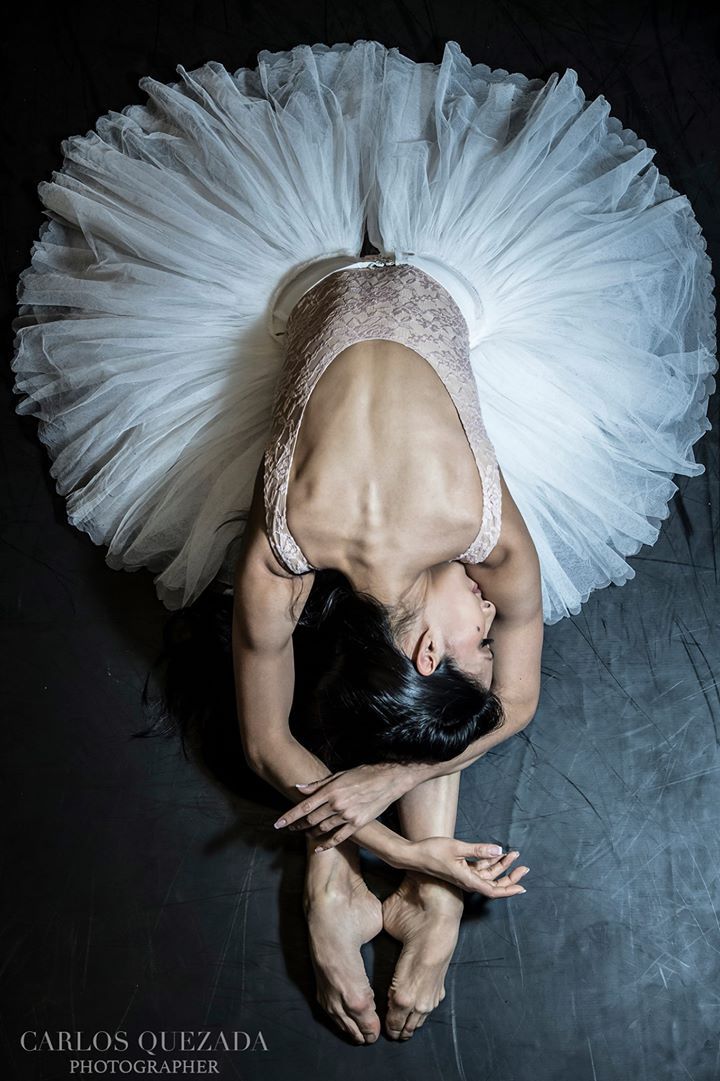 nine0003
How much are Alvin Ailey tickets?
Tickets start at $29
Public engagement is Ailey's heart, and the long-awaited return of the Alvin Ailey American Dance Theater to their home stage is cause for rejoicing.
Are all Alvin Ailey dancers black?
In the early years of , all performers were African American , reflecting its founder's commitment to providing a place where black dancers can escape pervasive discrimination. However, at 19In 63, the troupe became racially integrated as Ailey protested against quotas and discrimination of any kind.
What is better than ABT vs NYCB?
ABT has stronger and more athletic male dancers. so you see them in action more often than at NYC Ballet. NYCBT is more modern, ABT is all 19th century classical ballets - Giselle, Swan Lake, etc.
Do apprentice ballerinas get paid?
Do pupils receive a salary? … But after all, most companies around the world do not pay apprentices , and most major established companies do not have an apprenticeship program.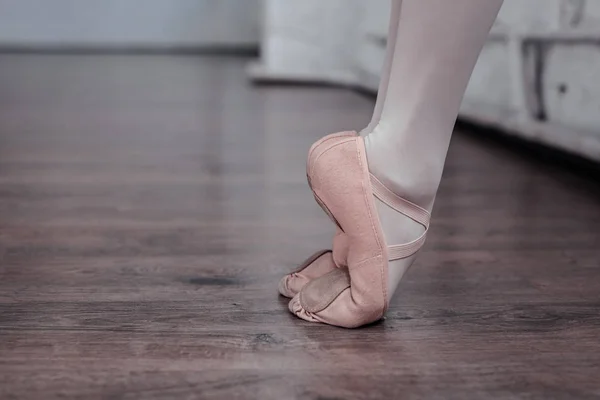 I consider myself lucky with my first professional experience and the opportunity to work with professional dancers.
What is the most prestigious ballet company?
The Paris Opera Ballet has established itself as one of the best and most respected ballet companies in the world with a staff of 150 people.
Who is the highest paid prima ballerina? nine0082

Sylvie Guillem - $850,000 per year

Today, Sylvie Guillem is the highest paid ballet dancer in the world, she is 48 years old.
How much does Misty Copeland weigh?
As part of the Studio's troupe, she performed the Pas de Deux in Tchaikovsky's opera The Sleeping Beauty. Eight months after joining the company, she was offline for almost a year due to a stress fracture in her lower back. When Copeland joined the company, she weighed 108 lb (49.0 kg) (she is 5 ft 2 in (1.57 m)).
Who is the tallest ballerina?
IMG Models signed Fabrice Calmels , Guinness World Records highest ballet dancer.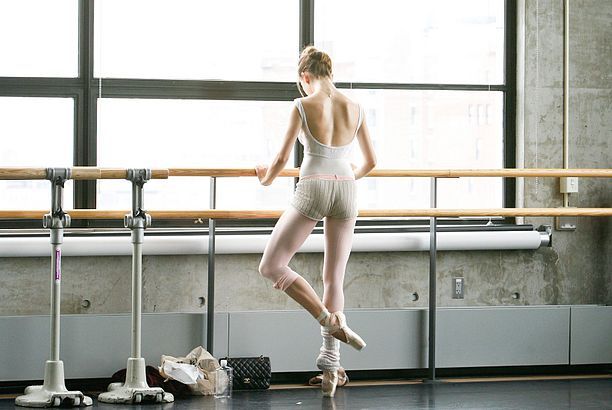 Camels, the lead dancers of the Joffrey Ballet, are 6 feet 6 inches tall.
What is the ideal ballet body?
Profile of the traditional, ideal ballet body: Long elegant limbs . Strong, flexible back . Straight legs , not bowed and not bowed.
Why is Anna Pavlova important?
She was the leading dancer of the Imperial Russian Ballet and the Russian Ballet of Sergei Diaghilev. Pavlova received the most recognition for creating the role of the Dying Swan. and with her own company became the first ballerina to tour the world, including performances in South America, India and Australia.
Who is the youngest prima ballerina? nine0082

Meet the nation's youngest professional ballerina: 16-year-old Marla Minadeo of Cleveland Ballet . Marla Minadeo, the youngest professional ballerina in the country, has a schedule that literally keeps her on her toes.
What is the highest paid job?
Here are the highest paid jobs of 2021:
Anesthetist: $208,000.
Surgeon: $208,000.
nine0021 Oral and Maxillofacial Surgeon: $208,000
OB/GYN: $208,000
Orthodontist: $208,000
Prosthetist: $208,000
Psychiatrist: $208,000.
Are dance teachers well paid?
$34,000 is the 25th percentile. . Wages below that are outliers. $61,500 is the 75th percentile. Wages above this value are outliers. nine0293 ...
What are the top 10 highest paying cities for a dance teacher job.
| | |
| --- | --- |
| City | Berkeley, CA |
| Annual salary | $59,008 |
| Monthly payment | $4,917 |
| Weekly payment | $1,135 |
| Hourly wages | $28.37 |
Do dance teachers earn a lot?
While ZipRecruiter sees an annual salary of $100,000 to $12,000, most dance teachers' salaries currently range from $90,005 $34,000 (25th percentile) to $61,500 (90th percentile), with the highest paid (82,500th percentile) earn $82,500 a year in the United States.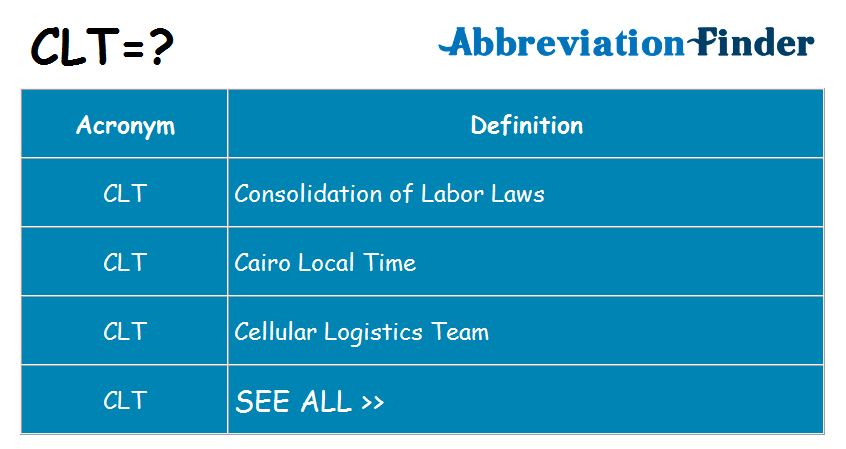 ---
Last updated: 15 days ago - 16 authors - 28 authors - Links: 48 interviews and posts; 4 Video.
Find out all about your loved one. celebrities in Celebrity Interviews and don't forget to share this post!
Many stage mechanisms do not work
05.02.2021

The head of the Opera and Ballet Theater named after Abay told what salaries the artists have and where the money comes from for performances

0081 Aya Kaliyeva

named telling numbers and shared her strategy for promoting theater in the international arena.

F: The theater has recently received national status. What does it give, besides changing the usual abbreviation GATOB to KazNATOB?

- National status - a special status and is assigned to cultural organizations whose activities are of special state and social significance.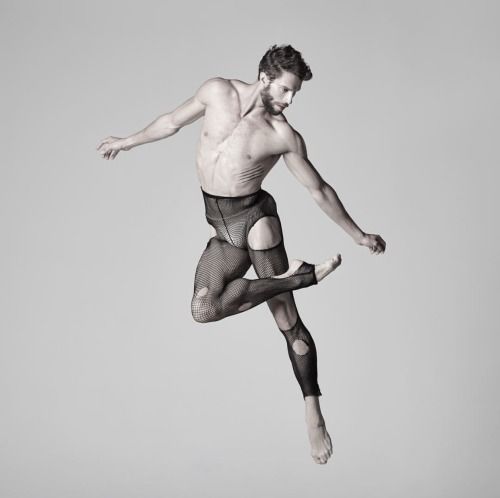 The theater repertoire must include at least two hundred performances , professional troupe, in addition, have an academic status of at least ten years.
According to government decree No. 1193 on the system of remuneration, organizations with a special status receive a cash bonus using the coefficient 1.72. For theater artists whose average salary is 80-90 thousand tenge, plus additional payment for performing skills up to 50% - the increase will be a good help. Thus, the leading soloist, who has in his repertoire plays at least 20-30 games, receives a salary of about 150 thousand tenge. For example, as a director, I have a salary of 134 thousand tenge plus an incentive bonus approved by the authorized body.
It is obvious that the salaries of cultural and art figures are incomparable with the amount of work performed by both the artistic staff and all the theater workers - from masters to administration.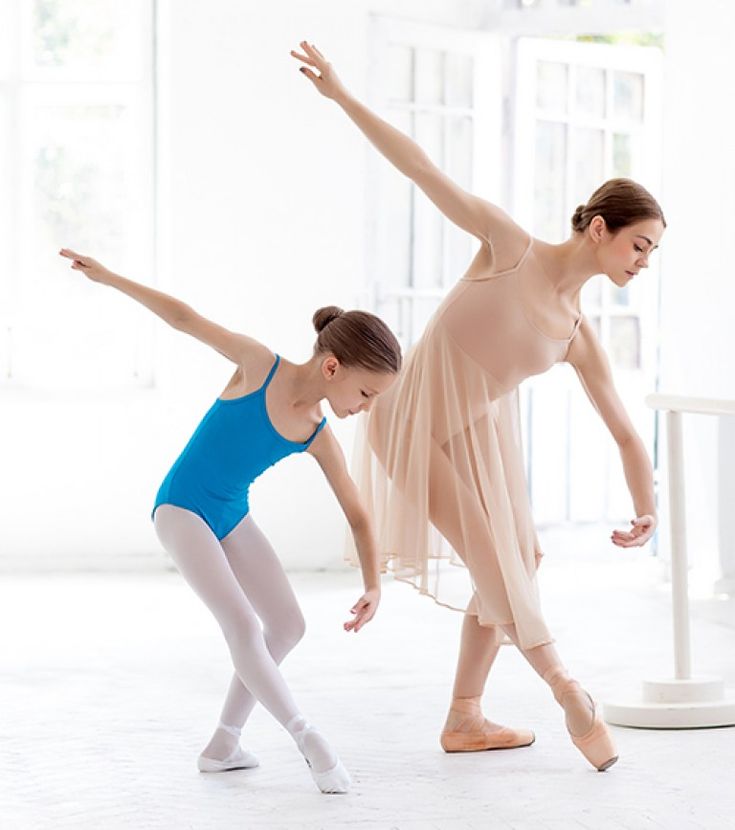 The workload of a ballet dancer, opera is colossal. In addition to good physical fitness, it is necessary to have an excellent musical and visual memory, have a keen ear, a sharp eye, know different styles, understand the language of the work, and not only the musical one: opera soloists sing in different languages ​​- Italian, French, German, Russian, Kazakh. After all, all our works are in the original language. Plus acting, and this is a very big emotional and psychological devastation. nine0003
In Russia, the leading opera and ballet dancers, depending on the nature of their creative activity, have been granted a special length of service from 15 to 30 years, which entitles them to early retirement. In 2020, the Ministry of Culture and Sports of the Republic of Kazakhstan finally managed to achieve and establish compensation for ballet dancers - 60% of the monthly cash payment from the average monthly salary for the last three years as an artist, if they have worked for at least 20 years.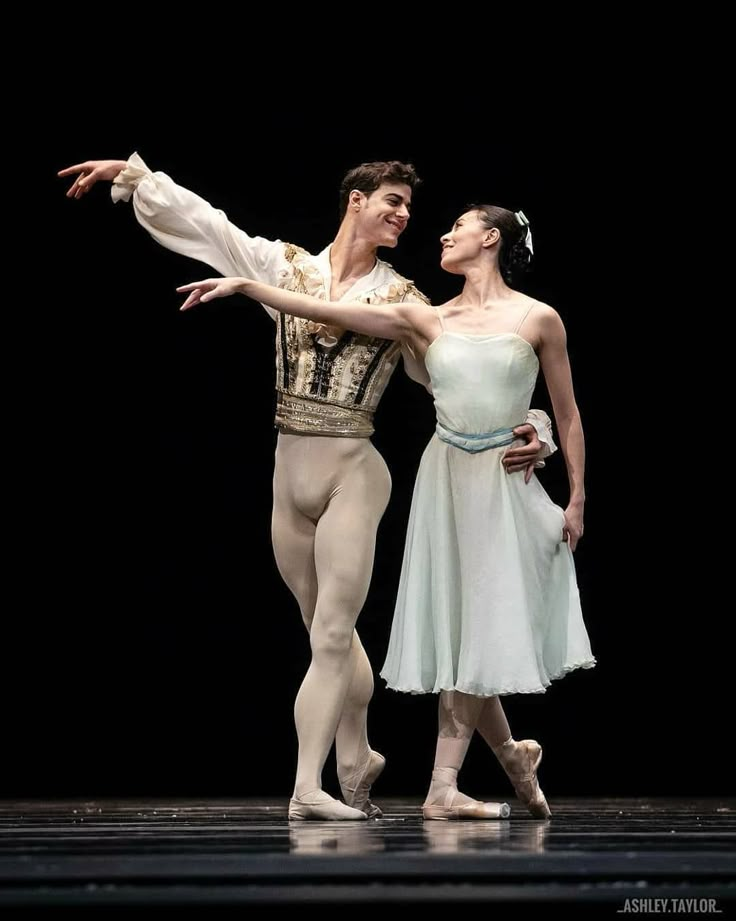 The payment is provided only if the future activity will not be related to the performance. However, for soloists of the opera, musicians of the orchestra, for example, performers on wind instruments, compensation is not provided. nine0003
F: The theater often invites artists, recently a real international on the stage, which cannot but please the viewer. Do you meet resistance in this regard, when, say, Muscovite Mikhail Pandzhavidze puts on the Kazakh "Kyz-Zhibek"?
- Opera and ballet are a "supranational" genre, the laws of directing are the same, and no matter what nationality the composer or author of the libretto, director or choreographer is, opera and ballet have their own canons. In Kazakhstan, we, unfortunately, do not have masters in training opera directors, Kazakhstanis receive this education in Russia or abroad. nine0003
As for Mikhail Pandzhavidze, I would like to note that he is an experienced director who has over 50 opera performances in his creative baggage , of which are successful productions at the Astana Opera, including performances of the national repertoire.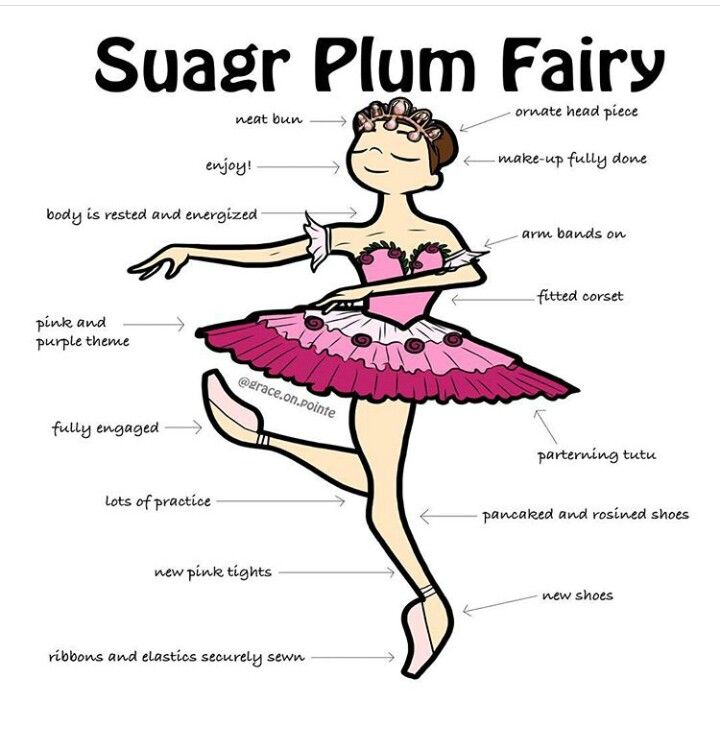 As a director, he works very quickly and efficiently, is full of original ideas and, most importantly, treats the musical material with care.
If we recall the history and talk about the current repertoire of the theater, I will note that many opera performances were staged by directors from Italy ( Andrea Cigni, Paolo Basisio, Lorenzo Mariani, Matteo Mazzoni and others), Russia (Yuri Alexandrov, Irkin Gabitov, Irina Lychagina). A number of performances were staged by our Kazakh director Laylim Imangazina. The repertoire of the ballet troupe includes choreography by Yuri Grigorovich, Boris Eifman, Tony Candeloro (Italy), Ricardo Amarante (Brazil), David Jonathan (Australia), as well as classical ballets edited by the Kazakh artistic director and choreographer ballet Gulzhan Tutkibaeva.
Unfortunately, the ballets of Kazakh choreographers Dauren Abirov, Zaurbek Raibaev, Mintai Tleubaev, Zhanat Baidaralin have been lost.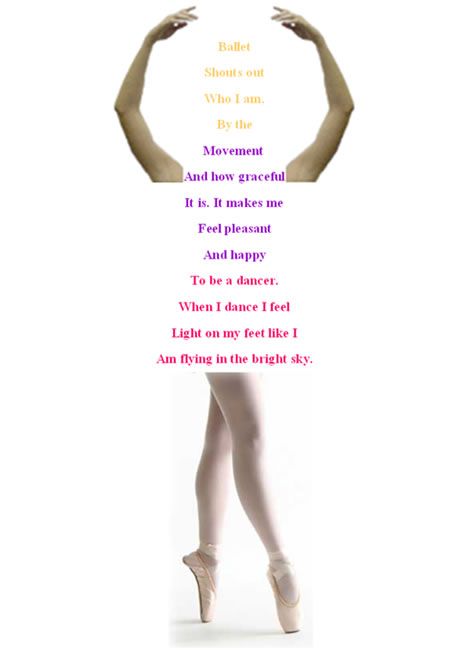 This year we are starting work on the restoration of the national heritage. The first ballet restored by the theater will be Aram Khachaturian's Spartacus with choreography by Zaurbek Raibaev. In 2022 - "Frescoes" by Timur Mynbaev, also in Raibaev's choreography. The master's student Gulzhan Tutkibayeva will be responsible for the restoration. nine0003
Similar work is being done to preserve the first national operas staged by Kurmanbek Dzhandarbekov. So, in 2019, the opera "Abai" of 1944 was presented at the theater, in edition by Baigali Dosymzhanov. This year, on the occasion of the 75th anniversary of the first production, the audience will be presented with an authentic production of Mukan Tulebaev's opera Birzhan and Sara.
F: You are a composer by profession - it is difficult to imagine a more creative profession. But in the theater you probably have to be a personnel officer, an economist, a manager, a foreman, a psychologist.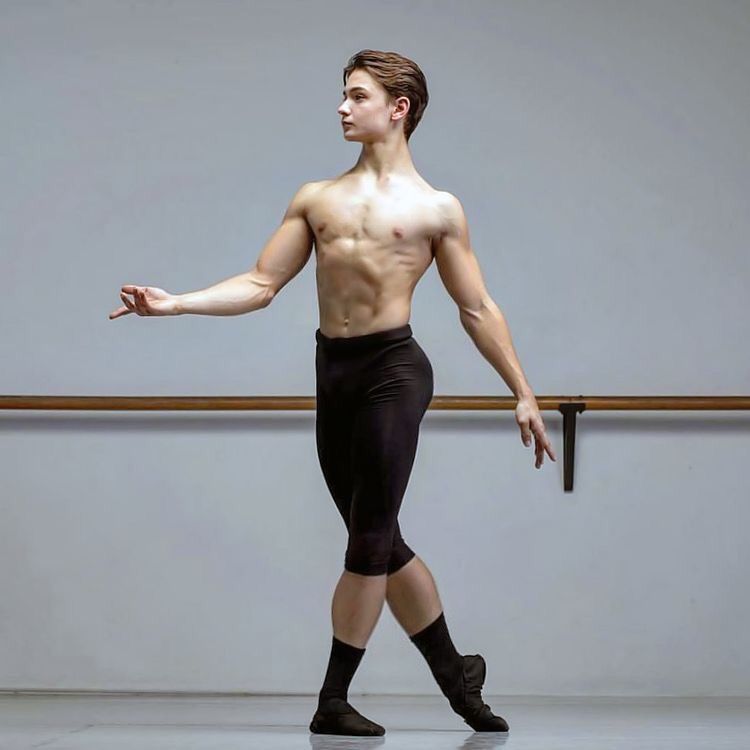 ..
- I have been in the system of culture and art for 25 years, and 10 years of them - the first head, in the theater - 2 years. The functions of a leader are extensive: you must also be a personnel officer - in any team there will always be labor disputes that need to be resolved within the framework of the law. Unfortunately, or fortunately, I also acted as a foreman - on my shoulders was the overhaul of the Almaty Tchaikovsky College of Music. That year, paper-based purchases were just abolished, the entire process was transferred to an electronic portal, and an auction procedure was introduced. I had to learn a new profession for myself - a specialist in public procurement. So, every year, for 7 years, I regularly attended public procurement courses and, together with my specialists, received certificates. nine0003
After going to work at the Almaty Choreographic School named after. Selezneva, I, ironically, again took up the unfinished object.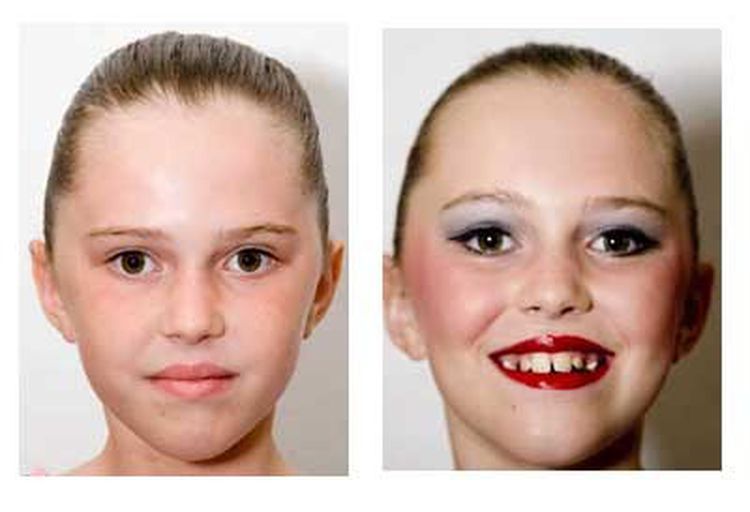 I worked with architects, studied drawings, found out and proved the mistakes of builders. Yes, there were a lot of things ... The first head is responsible for everything, he is obliged to own the legislative part in the field of economic, financial and economic activity, and this is the tax and budget, labor and civil codes, etc.
Speaking of accounting. Arriving at the theater, I found that the long-outdated "Step" system was used here - it's like an abacus in the era of computers. First of all, we implemented the 1C Accounting and Human Resources system. The work was enormous. For a whole year we entered all the data into the database. But the result was not long in coming. The theater underwent a complete inventory, we were able to write off the costumes and scenery that had been on the balance sheet since the 70s of the twentieth century, many of which no longer existed in nature! nine0003
Yes, about a new profession: during the quarantine, I found courses on the technology of artistic design of the performance, which dealt with the design of a passport for performances of the current repertoire.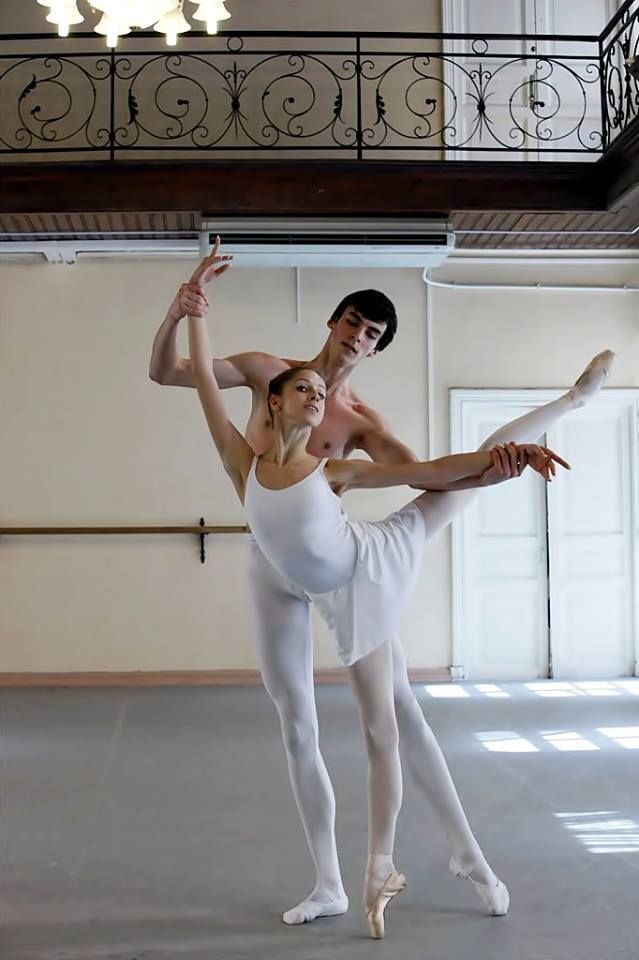 Whether the director needs this is impossible to answer unequivocally, but one can say that I am used to understanding everything that I have to answer for.
F: The overhaul of the theater was carried out not so long ago, 20 years ago, but you said that all and are already hopelessly outdated. What needs to be replaced right now and how much will it cost? nine0082
- Our building is an architectural monument of republican significance and is on the balance sheet of the city. Of course, by the standards of a major overhaul, 20 years is a short period, but due to intensive exploitation, the building requires a major overhaul, and not only the facades, current repairs of utilities, but also the improvement of the surrounding area. About six years ago, the exterior of the building was whitewashed, but due to the impact of the external environment, the facade of the theater currently looks unsightly.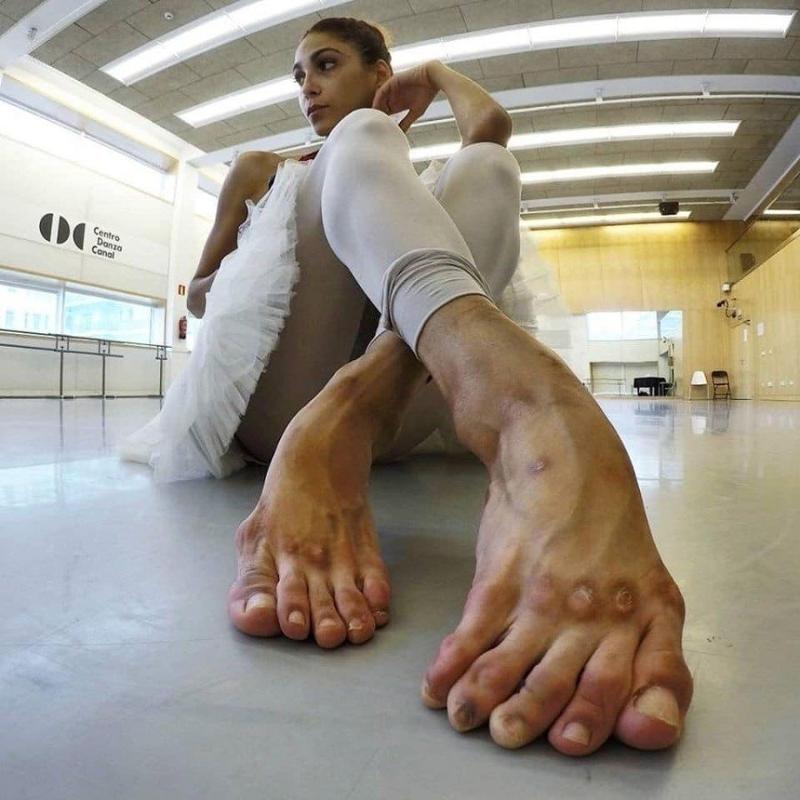 Also, the production workshops located in a separate building require a major overhaul. I would like to improve the ventilation system, and indeed all engineering communications. nine0003
F: At the last premieres, it seemed to me that there was not enough lighting on the stage. Does it just seem that way?
- No, there is not enough light. We really need to replace outdated lighting equipment. Visiting directors are surprised that we do not have, for example, outdoor lighting. Our wizards, of course, create interesting solutions. Light is incredibly expensive, hundreds of millions. The cost of one modern device is about 30 million tenge and more. nine0082 The replacement of light will entail the creation of new light scores, that is, the rewriting of all performances of the current repertoire. This is a huge work, but if someday sponsors or the state allocate money to us, we will be happy.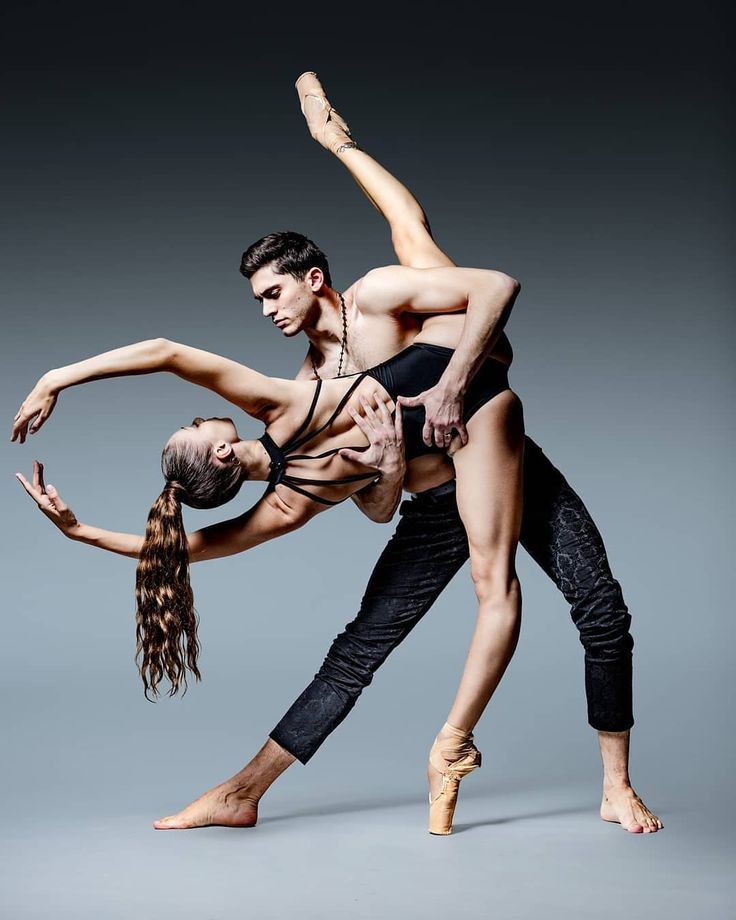 Because theatrical light is 80% success. Also, ballet dancers need a special professional floor in rehearsal rooms, and this is also a lot of money - about 48 million.
F: What about on stage? nine0082
- Many scene mechanisms do not work. We also need funds to restore them. In addition, during the reconstruction, the orchestra pit was significantly reduced. This did not affect the acoustics, but it became crowded for the musicians.
F: Where does the theater get money from?
- The theater is a state enterprise, therefore it is financed from the republican budget: 85%0081 15% The theatre's expenses are covered by its main activities (sale of tickets). Own funds are used to maintain the theater, rent a warehouse for storing scenery, utility bills, bonuses, as well as the implementation of statutory activities.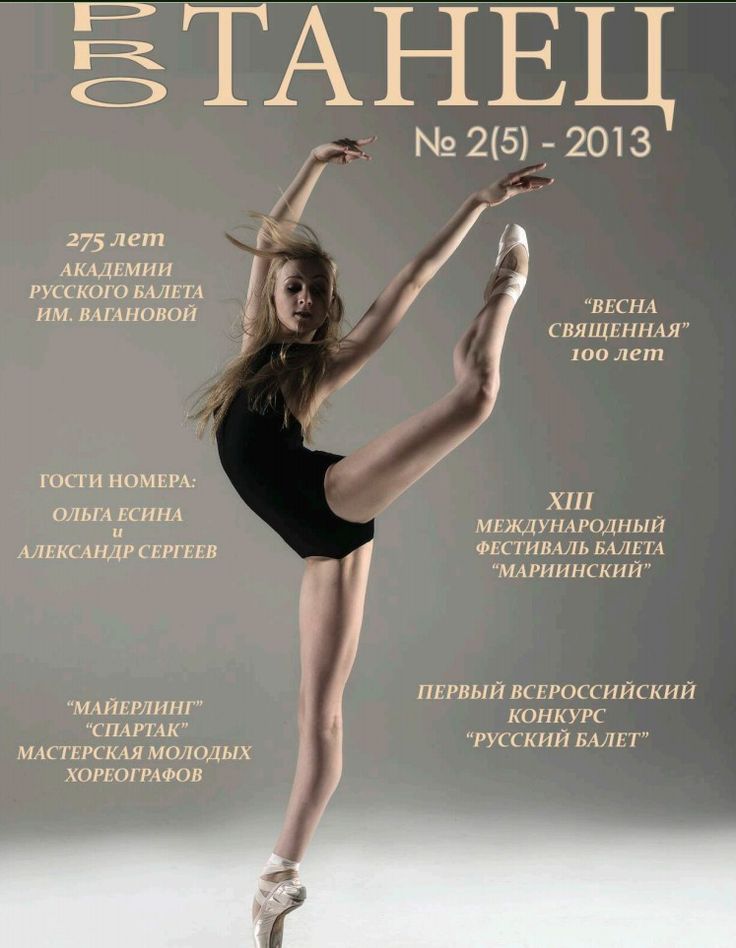 And sponsorship money is no more than 4%.
We have a general sponsor - Halyk Bank, every year he allocates funds for various projects, which we pre-negotiate and defend before the bank's management. Last year, the bank allocated funds for the purchase of three artisan double basses from Laubach, one of the most famous manufacturers of musical instruments, as well as for the purchase of pianos from the Japanese company Yamaha, part of the funds were directed to performances. nine0003
This year, together with the general sponsor, we are doing a big project - we are creating an online resource for a music library of Kazakhstani composers. Our library includes the sheet music of the existing depository, the department of manuscripts, the archives of the library of the opera troupe of the Samara Theater, the Bolshoi Theater of the USSR, unique scores by Kazakhstani composers, often in one copy. In parallel, the museum exhibits will be digitized, where sketches, costumes and props by famous Kazakhstani artists are presented Anatoly Nenasheva, Vsevolod Telyakovsky, Evgeny Sidorkin, Gulfairus Ismailova, Sergey Kalmykov and others.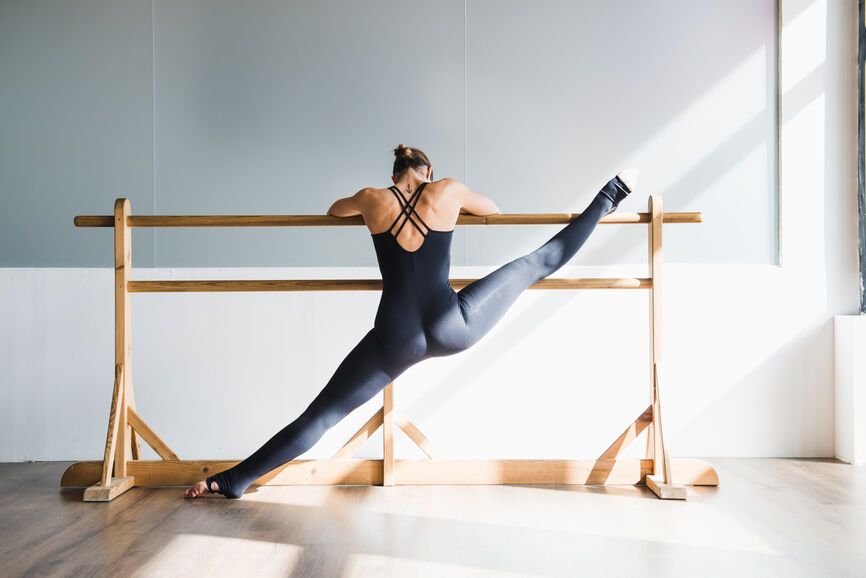 We hope that the Google Art Project will provide us with an Internet platform for our musical depository and museum artifacts.
F: You have very cheap tickets. Should prices be raised?
- In accordance with the law on culture, state theaters must ensure the availability of theater events for the population, so the state allocates budget subsidies to cover losses. Of course, the cost of the performance is very high, the minimum ticket price should be from 15 thousand tenge. However, we keep fairly low prices for ticket from 600 to 5000 tenge in order to keep our audience.
F: How much has the theater suffered due to the pandemic?
- Huge. Today, the occupancy of the hall is only 12%, although 200-250 people work on the stage.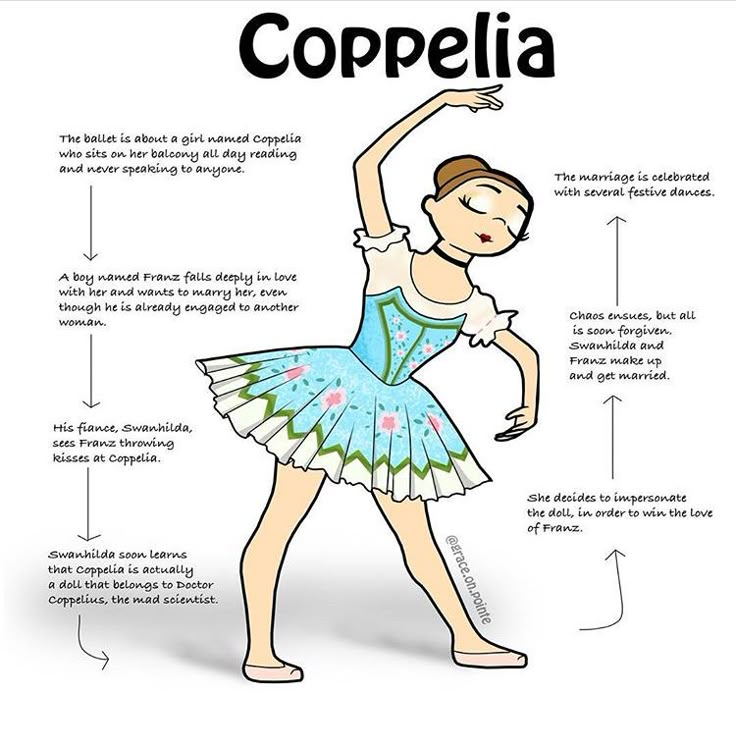 Every month we lose from 20 to 40 million tenge. We now earn a maximum of 9 on the show0081 300 thousand tenge,
and we have a monthly bill for electricity only -
one and a half million.
F: Which outlet do you offer?
- Or you need to allow more viewers, at least up to 50%, or you need help from the state, which, in fact, is provided for by the law on state property.
F: You always tell that theater should be promoted. When you became a director, what did you change in your marketing strategy? nine0082
- In 2019, we adopted the Theater Development Concept until 2023 based on strategic management, which is based on the development of the theater's internal potential, strengthening the factors that ensure market success.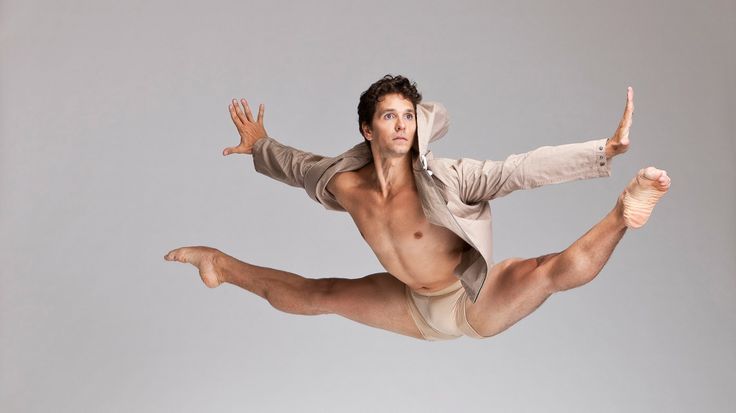 Today competent marketing is 80% of success. People learn about the theater from social networks, the official website and media portals. The theater is represented on the Social Media Marketing market, uses various channels to promote its brand; great attention is paid to interaction with the audience. This year our theater became the leader of among 90 theaters of Kazakhstan for work with the media ( 290 articles in official domestic and foreign publications) and online work (300 projects).
In general, the work in the theater is based on three main areas, which I, as a leader, have identified. This is the entry of KazNATOB into the world theatrical community, the preservation of the rich historical heritage of the theater and ensuring its accessibility to the general public.
A lot of work has been done today in every direction. First, in two years our theater has become a full member of several leading theater associations of the world and the republic: the Association of Theaters of Kazakhstan, the International Association of Theater Critics, the Association of Musical Theaters of Russia, Opera Europe and the Silk Road.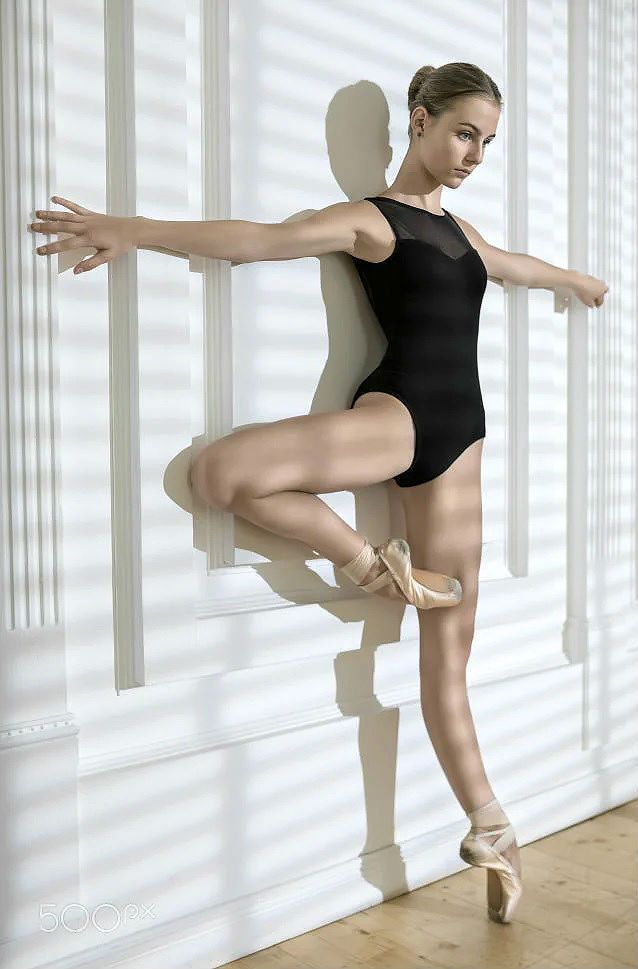 It turned out to be very timely and helped us get through the quarantine period with dignity. KazNATOB took an honorable third place in the rating of CIS theaters in terms of the number of Internet viewers and the variety of online programs during the quarantine period, losing only to the Bolshoi Theater of Russia and the Bolshoi Theater of Belarus. Today we are watched online by 3.5 million viewers! nine0003
Despite the quarantine, this year we took part in five international projects, 15 soloists became laureates of international competitions in France, Italy, Spain, Russia, Kyrgyzstan, Kazakhstan.
Secondly, we have made the theater more accessible to families, children, youth audiences: we have introduced theater subscriptions, cultural and educational programs such as "We speak with the audience", "ARTE lecture hall", "In the footsteps of the premieres", opened a children's studio " Tuning Fork" and others. By the way, we started inviting theater critics of the Russian "Golden Mask" award to our premieres.