How much do hula dancers make
I quit an accounting job to be a hula dancer—here's what I learned
When I tell people I used to be a dancer the first type of dance that enters their mind is ballet. Then modern. Then jazz. Then tap. Never hula.
When I say I've been a hula dancer for most of my life, a lot of people ask, "Hula hooping?"
"No," I say. "Think grass skirts and coconut bras."
"Oh!"
Being a professional hula dancer is an uncommon craft. I think it's because hula isn't traditionally a performance art. Dancers go to halaus (traditional Hawaiian hula schools) to honor a calling. While I may not be of Hawaiian blood, I honor and respect the beautiful culture this dance came from and the heritage in which it has thrived.
And that's why I performed. I wanted to somehow share these indescribable emotions, these profound feelings, with others, especially those outside Hawaiian culture and small world that is hula dancing. So after years of training in a halau and dancing with various Polynesian dance groups (which typically include Hawaiian hula, Tahitian ori, and other Polynesian styles of dance), I assembled my own performance troupe with the help of my husband.
Together, we created our very own luau show. I choreographed both Hawaiian and Tahitian dances, auditioned and trained all our dancers, and my husband made all the costumes (by hand!). He also ran our production and sound and served as our resident fire breather.
We spent two years traveling all over California, from San Diego to Santa Rosa, performing at festivals, fairs, schools, businesses, weddings, movie openings, birthday parties, and so, so much more. Here's what I learned from those wacky, crazy days as a full-time hula dancer.
Do what you love (no matter how you look doing it)
Before starting our dance troupe I was a little apprehensive about telling my friends and colleagues. I was stepping away from an accounting career that I'd begun when I was just seventeen. I'd developed that career in San Jose, California, aka Silicon Valley, the technology capital of the world…and I wanted to go off and be a dancer for a little while. What would people think? Would it make me look flaky and irresponsible? Probably.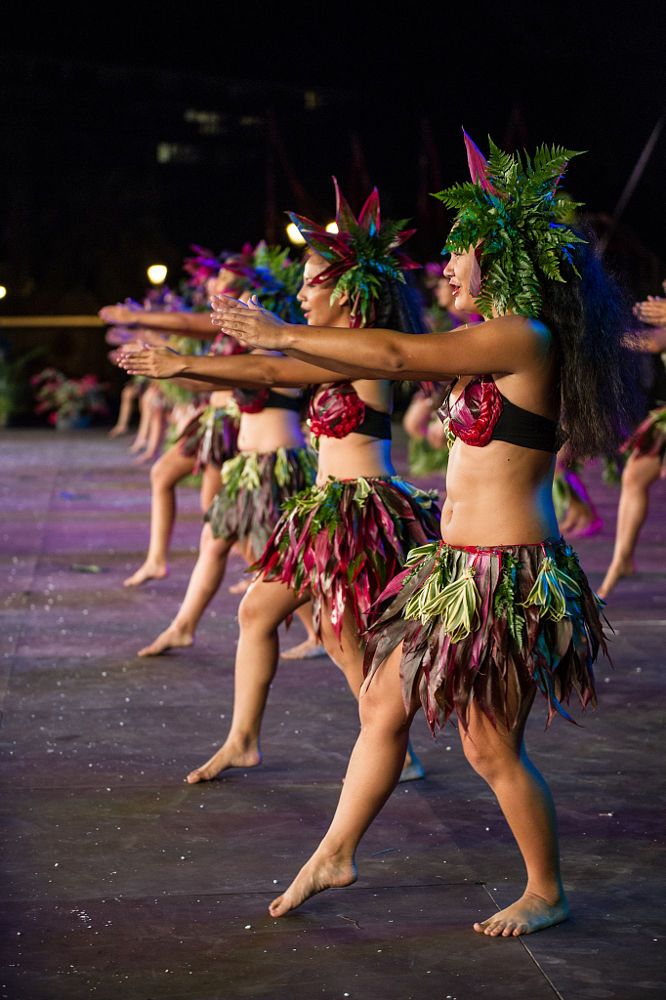 I did it anyway, and one of the most frequent compliments we received after a performance was "It's clear you guys love what you do!" How was that not enough to make my day? I made a living playing dress up, listening to awesome music, and sharing something deeply meaningful to me with other people. I was even privileged enough to employ other women, other dancers, who loved it as much as I did! Who cared if I was in Silicon Valley making a living wearing fruit and foliage? I loved every minute of it, and it was absolutely worth the risk!
Sometimes, smiling more actually makes you feel better
Like cheerleaders, we hula dancers have a much-practiced perma-grin, that smile that never fades and never wavers during a performance no matter what. No. Matter. What. Not even when a cute little doggie comes nipping at your heels during a performance. Not even when the concrete you're dancing on is so hot you end up with blisters by the end of the show. Not even when it's 50 degrees outside and windy and you're dancing on a ledge next to a swimming pool praying you don't fall in…oh, and it's raining.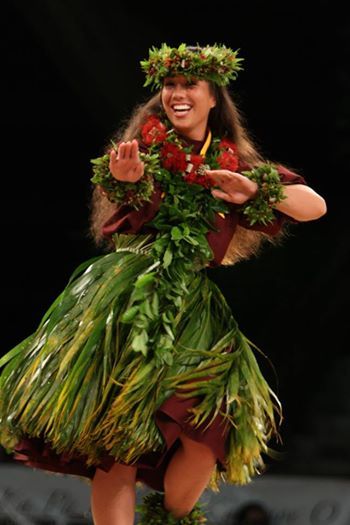 When I took this lesson back to the super-focused, often cranky, high-stress corporate world I found it invaluable. Sitting all day again was a shock to my system after two years of dancing full-time. Not seeing sunlight for hours at a time was also a hard reality to accept. I tried to keep smiling even when I didn't have to perform. And you know what? Sometimes it really worked.
Everyone needs a little more aloha in their lives
The meaning of aloha is a bit elusive. At its most basic, it's a word used to greet someone (Hello!) or to wish someone well when parting (Goodbye!). But, as I learned, it's also a way of expressing love and affection toward another person. The deeper meaning is alluded to in the common phrases such as "the aloha spirit" and "the aloha way." These simple phrases point to something much more profound. They speak to a way of living, a way of being in the world while acknowledging your connection to everyone and everything in it.
This sense of connection permeated every one of our performances. Every time I danced I felt like I was inviting the audience to share in a unique and special part of my life. Every time a show ended, I was approached by audience members eager to share their own personal stories of having been to Hawaii, or their desire to go, or  their memories of a family member who loved Hawaii and would've truly enjoyed our performance.
These moments of connection surprised me, and the eagerness with which others longed to connect often caught me off guard…until I remembered we are social creatures always looking for connections whether we realize it or not.
I carry these experiences with me every day, and I'm so thankful I took the risk I did. The lessons I learned and moments I shared with people I may never see again still inform every day of my life.
Reese Leyva is a number cruncher by day and wordsmith by night who dreams of owning chickens and building her own natural swimming pool.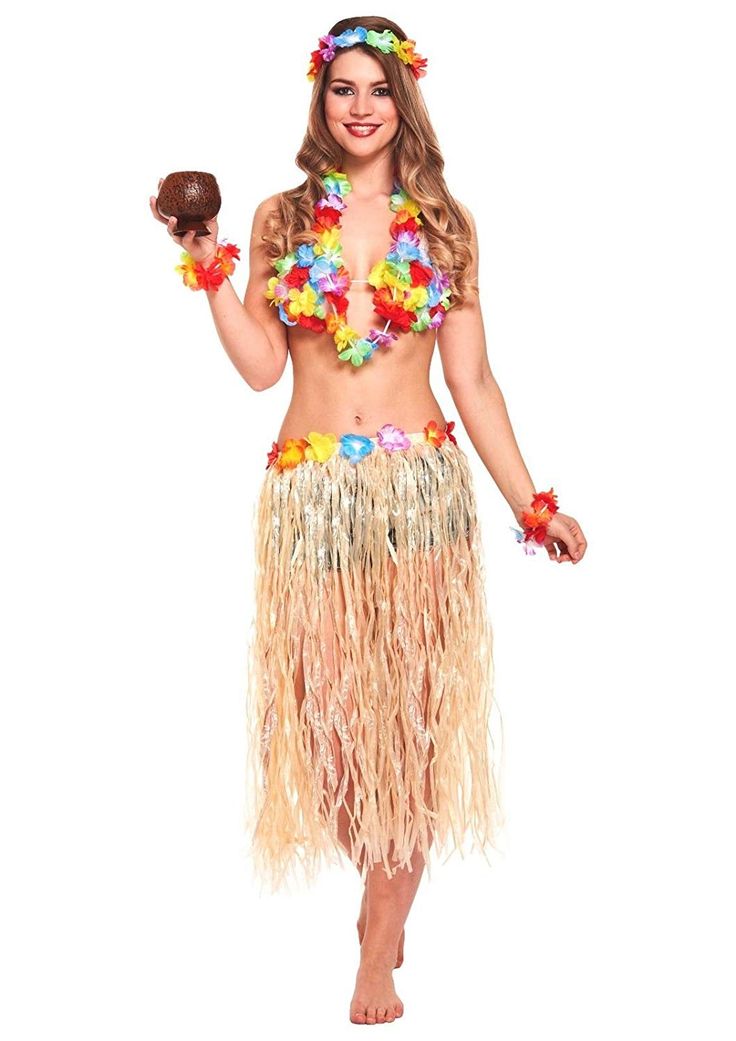 She blogs about gentle parenting at www.raisingdahlia.com and posts her poetry at www.reeseleyva.com. When she's not working or writing she's partying with her super cool infant daughter and nifty homemaker husband. And by partying, she means napping.
[Image via iStock]
A Day in the Life of a Professional Hula Dancer
Many professional Hula Dancers of Hawaii spend their day performing at multiple events, engaging with people from around the world, and graciously sharing the aloha spirit. A Hula Dancer's day is usually filled with happiness and joy, as we are able to celebrate many special occasions, and be apart of people's noteworthy moments. Allow me to take you on a walk through my day.
My day started at sunrise down on the beach where the ocean meets the sand. As the sun rose, and the birds chirped, I danced to the sweet sound of my favorite musician playing his ukulele. After my opening hula I watched 6 couples, from 6 different countries, renew their vows as they openly shared their love for one another.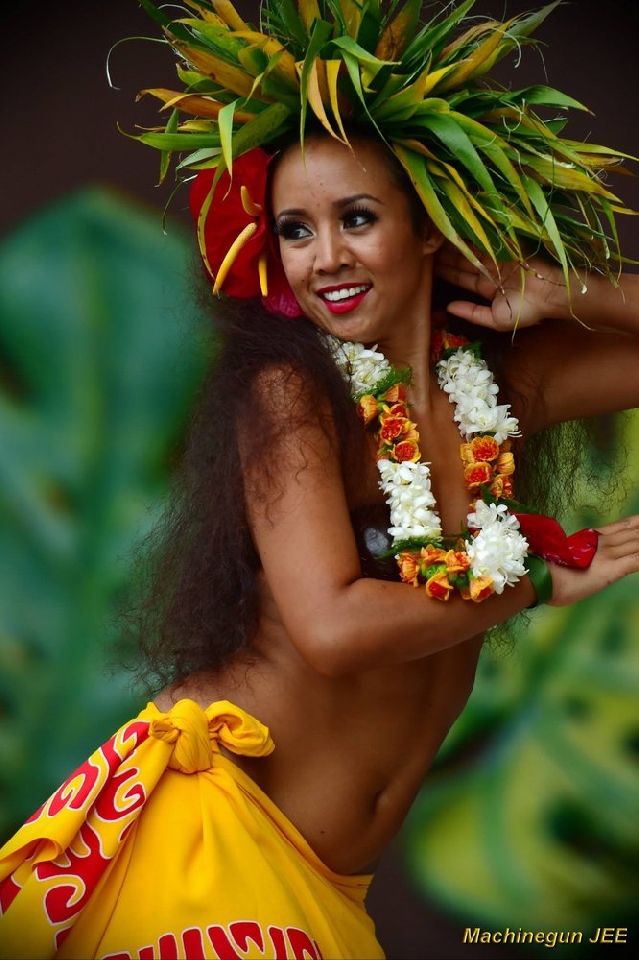 The sunrise vow renewal ceremony gave my body more caffeine than a cup of my daily Starbucks.
Following the early morning start I treated myself to a beautiful Hawaiian hike before my next gig. A few hours later, I met up with two of my closest friends to dance as a trio at one of Oʻahu's secluded, high-end hotels. We shared the stage with three of our usual, talented musicians. The six of us worked together to deliver a high-energy show. After the show we were invited to eat the left over food and mingle with our guests, who came from Australia. They were celebrating a 25th wedding anniversary. Having recently traveled through Australia, we had a ton to converse about. We shared travel tips, and wished them well before heading down to end the evening at the well-known Waikiki strip.
As I pulled into my last gig of the evening at a prestigious Waikiki hotel, fireworks going off over the ocean greeted me. Although I grew up about 10 minutes from Waikiki, the magic of Waikiki that you hear about in many Hawaiian songs never gets old.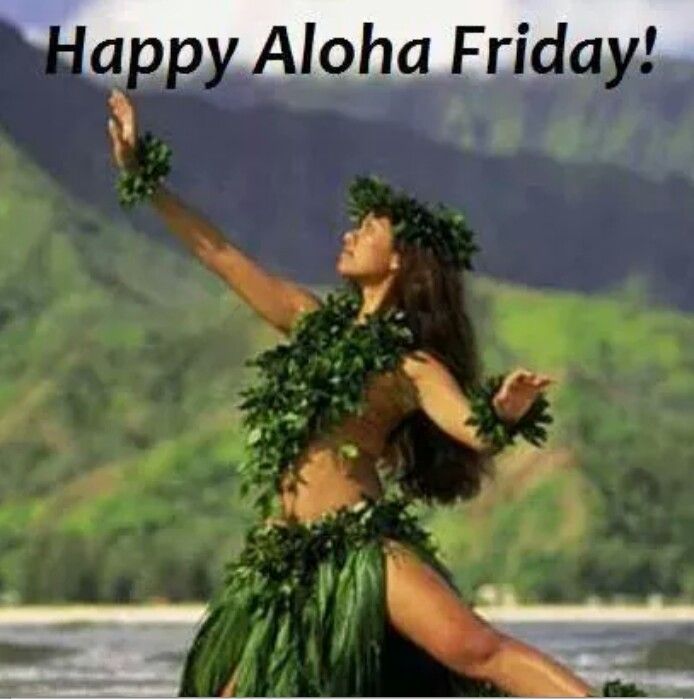 I met up with two of my musicians excited to begin my last show of the evening. After my first hula a pair of adorable sisters approached me. The girls were dolled up in Hawaiian print dresses with flowers in their hair. Although they were both under five years old, they were extremely friendly and conversational. We became an instant group of besties, and they decided to sit with me until my next set. Their polite parents were worried that they were in the way, but I insisted they were just fine. When I went up for my second set I surprised the girls by calling them up to do a hula with me. Their parents smiled and recorded their daughters dancing a song about seashells under the bright Hawaiian moon. As a hula dancer, one of the things I value most is the happiness I'm able to share with others, and these girls couldn't contain their smiles.
The day of a Hawaiian performer is typically fueled by passion, energy, laughter, the love of people, and dance. The next time you see a Hula Dancer's radiant smile you'll be able to relate to his/her daily experiences, and know that you are contributing factor to that display of pearly whites.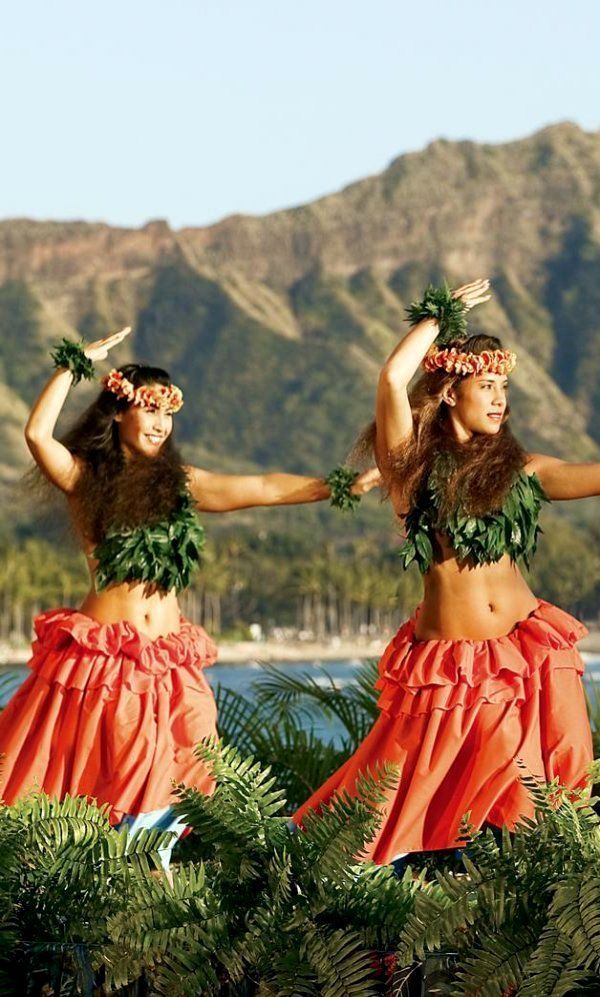 Back to all articles & stories »
Watch free drama Hula Girls: フラガール online in Russian or with subtitles
Total rating
4.03/5
Relative to other works:
3.6/5
Total votes:
19
">
Plot
0/5
Total votes:
0
">
Characters
0/5
Total votes:
0
">
World
0/5
Total votes:
0
">
4.03/5
Relative to other works: 3.6/5
Total votes: 19 ">
Watch the drama from the first episode
Drama Information
Film
Duration : 121 min.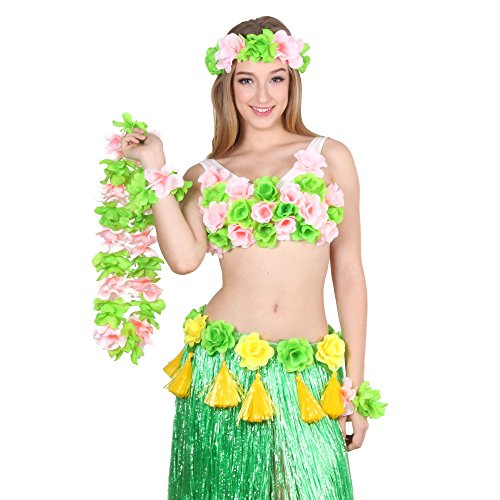 / 02:01
Genres: comedy, drama
Tag: dancing
Year of manufacture: 2006
Production: Japan
Actors: Toyokawa Etsushi, Ueno Natsuhi, Mashima Hidekazu, Takahashi Katsumi, Yamazaki Shizuyo, Ikenaga Ami, Okochi Hiroshi, Ikezu Shoko, Miyake Hiroki, Matsuyuki Yasuko, Terajima Susumu, Fuji Sumiko, Aoi Yu, Kishibe Ittoku, Yamada Meikyo, Sugawara Daikichi, Tokunaga …
Director: Lee Sang Il
Writers: Daisuke Khabara, Lee Sang Il
Translator: ArchAsia
Description
Discussions 1
Questions
Quotes
Reviews
Collections 1
1965, the beginning of the oil era.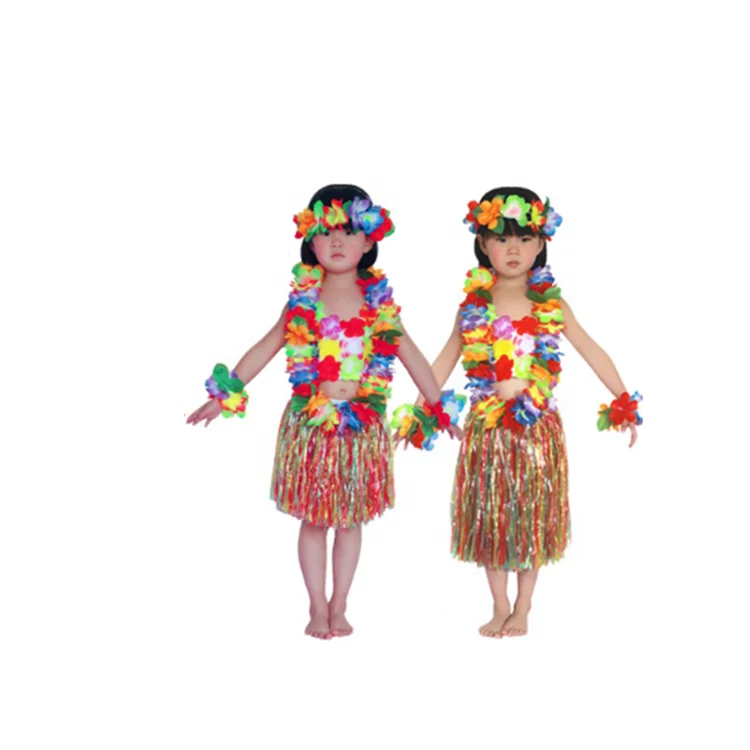 The coal mining industry is in decline, leaving thousands of people without work.
Change disrupts the orderly life of the small mining town of Iwaki in northern Japan.
To save the region from complete collapse, city officials decide on extreme measures: close the mine and build a Hawaiian tourist center.
What would Hawaii be like without a hula dance? Discharged from Tokyo high-class teacher of Polynesian dances, which should to turn ordinary miner's daughters into professional dancers.
Nothing yet add quote
Nothing yet Write a review
Helavis
The film is reminiscent of our old Soviet cinema. True, he is far from the bright feelings they leave, but in general this is a kind, positive movie. Although drawn in tear-squeezing moments. Sentimental. In general, looked not without pleasure.
I liked the proud teacher. There was a relationship between teacher and student. She not only taught children to dance, but she herself learned from them.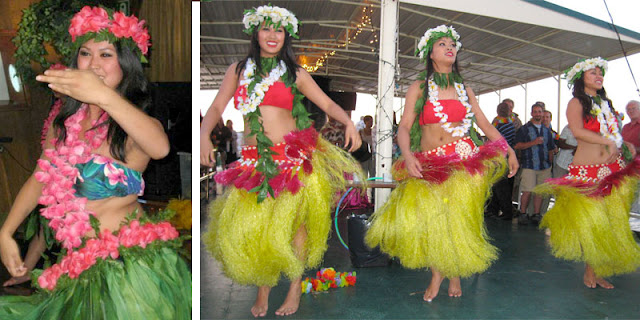 Actress Matsuyuki Yasuko - created a vivid image. Here she is very beautiful, these amazing hairstyles of the 70s I love, she really suits her. (Although when I see her in profile, I have an uncontrollable desire to immediately send her to a plastic surgeon)
I liked her impulse to punish Sayuri's father (like that was the name of the girl), such a righteous force picked her up and sent her to the men's bath).
I also remember the power of dance: when the girls at the beginning saw how the teacher was dancing and a flame lit up in their hearts, a desire to inspire as well. And the second time Kimiko rehearsed in front of her mother. What she saw made the mother look at the situation with different eyes and go to save palm trees)))
I remember and amused the touching love for "Kristina" of one of the miners)) An enthusiastic person is so great!
Toyokawa Etsushi - well, this is something! Here he is so ruffy, mobile, shaggy-curly-haired, that you involuntarily wonder if I saw him in "Love Story", is it him? Completely different look!
Reply Read more discussion.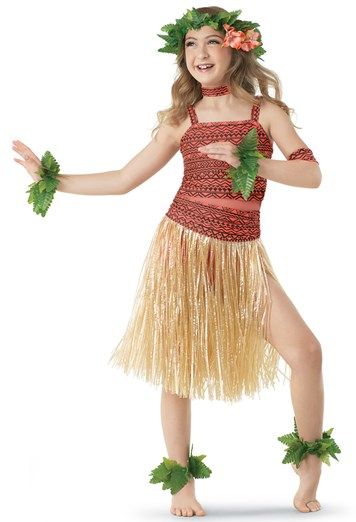 ..
Trailers and accessories
Watch full-length drama online
| | | |
| --- | --- | --- |
| | Full movie | 22.02.22 |
| | Series 1 | 30.09.fifteen |
| | Series 2 | 09/30/15 |
Similar
Recommendations
Your comments
DoramaTV girls dancing hula Watch:
Part of the collection
Last comments
lefontia: good touching movie.
Number of bookmarks
In progress:
6
Viewed:
18
Favorite:
3
Finished? Do the deed!
How much do dancers earn and how to become a professional - November 1, 2018
Ivan Slavinsky
Share
Comments
It's never easy, but wildly interesting.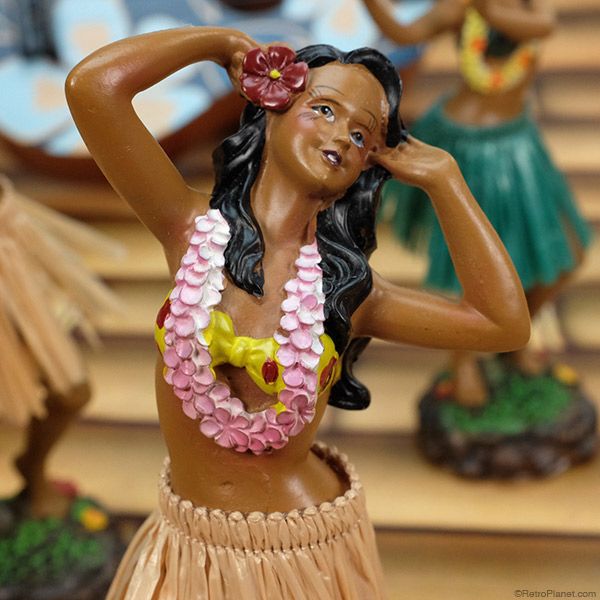 Members of the FAM Factory dance team told Sport24 about the difference between a professional team and an amateur one, how much coaches earn and how long it takes to become a good dancer from scratch.
Our team is called FAM Factory and has been around for a very long time. We regularly perform at the largest dance championships throughout Russia, we work at major events. Our choreographer, Yevgeny Kevler, is one of the top choreographers in Russia, staged dances for "Dances" on TNT, "Dance" on Channel One, and has brought up more than one generation of dancers. Our team is diverse - students, office workers, teachers and coaches, but they all have one thing in common - an unimaginable love for dancing.
View this post on Instagram

A post shared by Evgeny Kevler (@kevbrave) on

At first, technique is not so important, it comes with experience. It is worth paying attention to physical form, especially if you prefer styles that are characterized by frequent level changes or powerful energy: you may simply not have enough strength. The breather also needs to be developed: fast choreography cannot be danced to the end if the volume of the lungs is not enough. Many dancers take up running to develop their lungs. And for the development of physical strength, functional training or crossfit are suitable - of all training, these will probably be the most useful in our business. If there is no time for this, then you need to at least minimally pump the press, do push-ups, squat. We sometimes conduct physical training classes at team training.

View this post on Instagram

A post shared by Nadia Gera 🐾 (@gerandosina) on

and year, everything is very individual here. Many schools have their own reporting concerts and parties. As a rule, at such events, students go on stage for the first time.

If we talk about more complex numbers, then it takes a month and a half to set them up with 3-4 workouts a week for 2-3 hours. The mode of training in a serious team changes, especially if the number is complex and many dancers participate in it. A fairly common occurrence is night workouts. As you might guess, they take place at night, and, as a rule, last 5-6 hours. It's not easy, especially at first and if you have to go to work in the morning, but it's also more efficient in terms of the speed of staging the show, and the result is definitely worth it.

Championships

In the dance world, the year can be conditionally divided into two seasons - spring and autumn. All this time, championships of various levels go one after another, the most "fruitful" in this regard are April and May, as well as November and December. As a rule, all groups put on a performance a month or two in advance, but it all depends on the level of training and available time for the dancers themselves.

In general, championships are a separate and very entertaining cuisine. Dancers are constantly preparing for some kind of competition, it rarely happens that you just come and hang out aimlessly. Everything is almost like in the movie "Step Up": the whole season is the process of preparing for the competition, and in the off-season, everyone either rests, or pumps, or shoots a video.

At dance championships there is always a division according to the level of training and age: children are separated from adults, beginners are separated from professionals. And within these categories, there is also style: hip-hop, ladies, contemporary.

View this post on Instagram

A post shared by F.A.M. FACTORY DANCE CREW (@fam_factory) on

Our favorite nomination is best dance show. The name speaks for itself: there are no style bindings here, the main thing is the idea and combination of styles. At some major competitions, the styles used in the show must be declared in advance, at some there are no restrictions, only creativity. Now even in some championships there is a separate Show nomination, and a separate Performance nomination. In the first case, the show should have a story and plot, in the second case, it is important who dances stronger, more powerful and cooler. And there are also solos with duets, which are not limited by styles at all, only by timing. In general, there are a lot of nominations. Beginners or people unfamiliar with dancing can get confused. But as soon as you immerse yourself in this world, everything becomes clear pretty quickly.

Refereeing at championships is always represented by top dancers: sometimes Russian, sometimes foreign, but always super authoritative. The evaluation criteria, like the judges, are also different, but they look primarily at choreography, technique, synchronism and creativity. You can earn money at good status tournaments. On average, you can get about 30 thousand per team for winning such a tournament. But it is not at all necessary that there will be prize money for winning any championship: somewhere the organizers limit themselves to cups and gifts from sponsors.

View this post on Instagram

A post shared by F.A.M. FACTORY DANCE CREW (@fam_factory) on

Nutrition

Nutrition is a matter of personal preference. Most dancers are ordinary people, so until their legs start to fall off, few people even think about nutrition and injury prevention. Many are killed in training, and few people know how to recover, they do not take care. If you don't eat normally, you may not have enough strength for the whole season. Protein and BCAAs often help out, but in reality, for some reason, few people use them.

View this post on Instagram

A post shared by Nadia Gera 🐾 (@gerandosina) on

A: Regular exercise is usually enough to stay in shape. Although, of course, you need to take care of yourself, but adults who have survived a couple of injuries or dancers who work in commerce are already thinking about this.

Sneakers kill instantly

As for clothes, this is a separate topic of conversation, which will take more than one hour. Firstly, the style of dance and what you dance in are very closely related. No one will go dancing popping in leggings or short shorts, twerk in sweatpants, too, you know, I don't rub, like a strip in a baseball cap. Things are, of course, very important. You can't really train in Chinese sneakers. Not even because they are uncomfortable, they just fall apart in a moment. In general, if you danced at least once in shoes, then you can say goodbye to it - it only kills if you train often and for a long time. Especially for us, jazzfunkers, because a lot of techniques are combined, the foot is actively working. And it's good for contemporary people in general: they dance barefoot in socks, and with simpler things - they put on something very wide and similar to oversized pajamas - and you are the most fashionable in the class.

Income and expenses

As for the payment for training for teams, it is similar to amateur sports sections: in many teams, participants pay a monthly fee, which includes the rent of the hall and the work of the choreographer.

View this post on Instagram

A post shared by F.A.M. FACTORY DANCE CREW (@fam_factory) on

Is it possible to make money from dancing? Of course, there is plenty of work. First, dance schools. There are now ten of them at each metro station, a novice teacher, if desired, will quickly find a job. But if you want to get into a top school as a teacher, then you need to work hard, have a name, constantly upgrade, be socially active, shoot videos and shine at the same championships. The main thing is not to be lazy.