How to meet the cast of dance moms
Meet the Cast of Dance Moms Season 8
The popular reality TV show "Dance Moms" recently returned to our screens for its eighth season, seeing a new line-up of fresh faces join returning coach, Abby Lee Miller. Following the drama of season 7 (which saw several of the show's original members break away to form their own group), don't expect to see many of your old favorites joining the new recruits: this season is all about fresh new talent. So, if the originals are out, who exactly is in? Read on to find out more about the cast of season 8.
Lilliana Ketchman
You may already know Lilly Ketchman from previous seasons; as the only returning member of the show (other than coach Abby), Lilly is feeling the pressure of going head to head with this year's wave of fresh talent. Lilly joined the show 2 season's ago as part of the mini-team. In season 7, Lilly joined the elite team and has been wowing us with her skills ever since. If the talented youngster was expecting any preferential treatment based on her history with the show, she's going to be disappointed- tough coach Abbey has already made it very clear that whether old or new, there'll be no favoritism on her team.
Kamyrn Smith
The youngest new recruit to season 8 is 8-year-old Kamryn Smith, a talented youngster who specializes in jazz and contemporary styles. Kamryn has been performing since the age of 2 and dreams of one day having the success of ballerina Misty Copeland. Judging from the success she's already enjoyed, she'll have no problem in getting there. While mom Adriana is doing as much as possible to help her daughter succeed, the anxious parent has some worries about how she'll fare on the show, telling reporters on her local paper: "It's a lot of pressure. She's only eight… This is a bunch of kids from different studios brought together into one team and now you have to figure out how to work together."
Sarah Georgiana
Sarah Georgiana is an 11-year-old who specializes in jazz and contemporary. Despite her young age, Sarah has been honing her skills for years as part of Studio 19 and has made quite the impression at various competitions (including the Radix Nationals, the Revels, and the NUVO convention).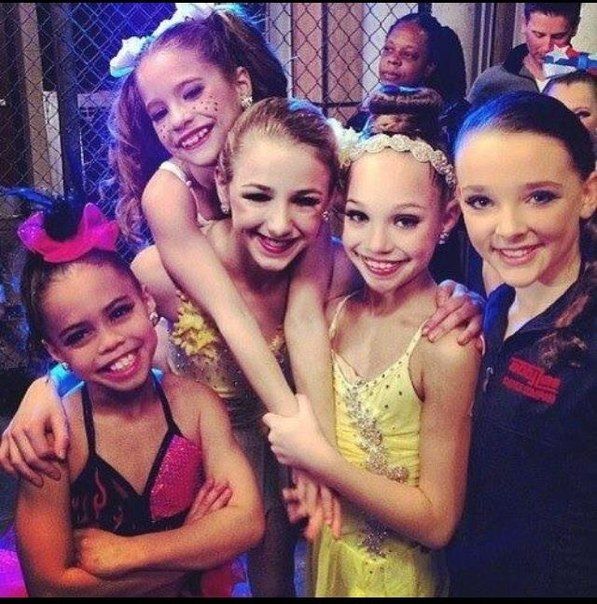 Sarah will be appearing alongside mom, Michelle, who, according to her Lifetime Bio, "has yet to find the perfect studio for Sarah and is hoping ALDC will be it."
Savannah Kristich
At 12 years old, Savannah Kristich is talented in the lyrical, ballet, and contemporary forms. In 2018, Savannah showed off her talents alongside her Nevada hometown team, The Rock Company, during the second season of NBC's "World Of Dance"; her expertise and technical know-how clearly impressed, and the team managed to get all the way to the division finals. To add to her list of credits, Savannah can include claiming the title of Mini Core-Performer in 2018.
Pressley Hosbach
12-year-old Pressley Hosbach has been tripping the light fantastic for years, and at the age of nine, even got to feature in Justin Bieber's 2016 world tour. Considering her background, it's no wonder Pressley started at such a young age: her mom, Ashley, is a former professional who now teaches in her own studio.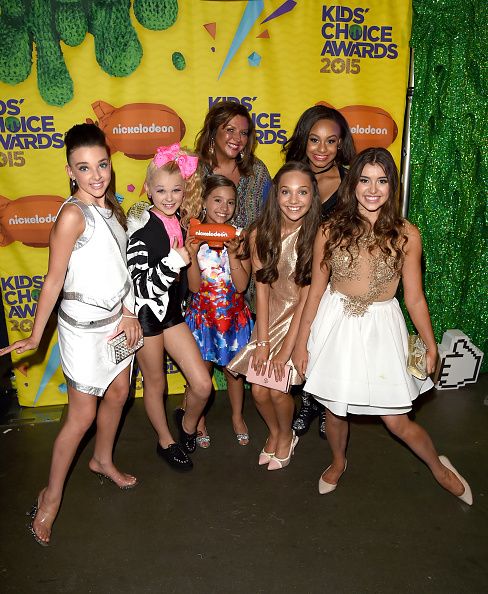 Growing up around the medium (according to her introduction video, even her crib was in her mom's studio), it's little wonder Pressley has seen so much success already. She's not always been such a fan, however, and has revealed that her passion actually used to make her cry.
GiaNina Paolantonio
13-year-old GiaNina Paolantonio has a love for hip hop, jazz, and lyrical, and has the kind of resume even seasoned performers would die for. The talented teen made her first appearance on Broadway at just 9 years old, playing Amanda Thripp in Matilda the Musical. Impressive though that is, there's more: as well as touring with Mariah Carey, Paolantonio has even appeared in a movie, putting her ballet skills on display in the 2017 hit, "The Greatest Showman". Paolantonio shares a close bond with her teacher mom, Joanne, and the two regularly put their closeness on display by wearing matching cat ears. If anyone gets in her daughter's way, they'd better watch out, as Joanne may put on her ears and ""caaaaat-tack"… according to her introduction video, in any case.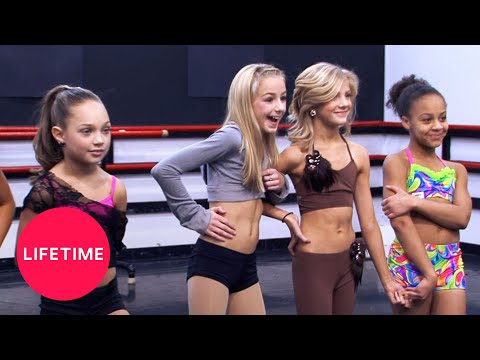 Hannah Colin
14-year-old Hannah Colin has been perfecting her skills since the age of just 18 months, helped, no doubt, by her mother Ann, who's a professional choreographer and pageant director. The former gymnast practices tap and hip-hop but favors lyrical and contemporary above all else. She dreams of dancing on Broadway when she's older, but for now, is content enough to practice her skills and indulge her hobbies of singing, acting and playing the ukulele (when she can ever find the time, that is).
Brady Farrar
As the first permanent male member of the team, 14-year old Brady is out to impress. Judging from the long list of successes he's already enjoyed, he'll have no problem in doing just that. The teenager's huge range of technical skills has been put on display at various competitions and conventions over the years, and has helped him win an impressive list of titles. Brady (who practices contemporary, jazz, ballet modern, tap, acro, hip-hop, lyrical and ballroom- so basically, everything) has been getting on well with the other girls, but admits there have been challenges with some of the mom's, who've been left unimpressed with coach Abby's soft spot for Brady.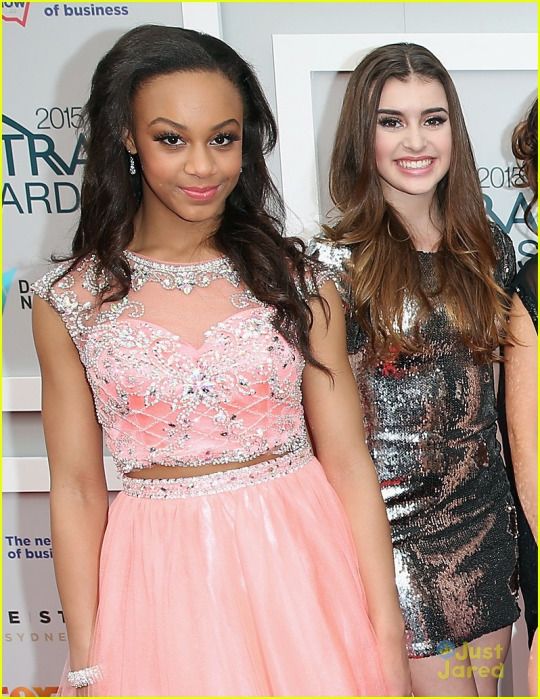 The OG Cast Are Still Friends & Even Have a Group Chat
It's been a decade since Dance Moms premiered on Lifetime and became a phenomenon. But despite the passage of time, fans of the show are still invested in the original cast members. Nia Sioux Frazier, Chloé Lukasiak, Paige Hyland, Maddie Ziegler, Brooke Hyland, and Mackenzie Ziegler were the original members of the Abby Lee Dance Company Junior Elite Competition team and were friends long before the show began filming. And while there's been much speculation that the show permanently damaged some of the friendships, the dancers are all in a good spot with each other today.
Dance Moms cast of Season 2 |Jeffrey Mayer/WireImage
The 'Dance Moms' cast were constantly pitted against one another
It's no secret that the Dance Moms cast were constantly pitted against one another. Not only were they all striving for the first place win at dance competitions, but they were fighting for solos and the attention of their dance teacher.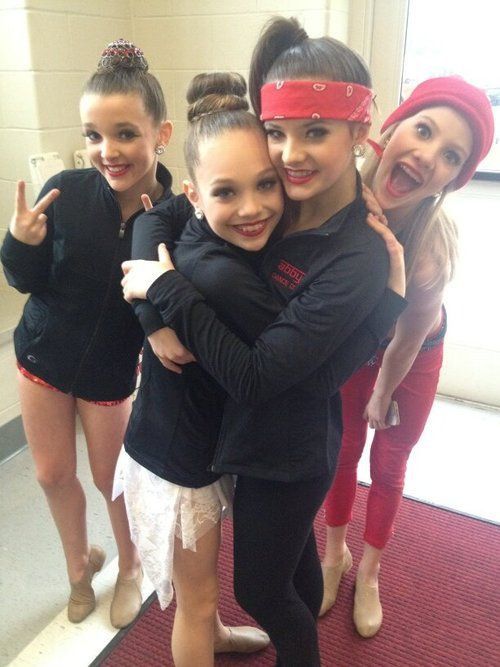 Chloé and Maddie, in particular, were often forced to face off on the show. And it certainly didn't help that fans of the show seemed to enjoy their rivalry and often took the side of one dancer.
The competitiveness at the ALDC was so intense that some members of the cast didn't even realize that it wasn't normal to always be competing against their closest friends. In an interview with Crazy Stupid Fangirls, Chloé revealed that it wasn't an issue for her to pursue a career in the competitive world of acting because she was so used to competing with her friends on Dance Moms.
RELATED: 'Dance Moms': Maddie Ziegler & Mackenzie Ziegler Didn't Become Close Until After They Quit the Show
"You know we're young like I didn't realize how not normal it was to be like so competitive with your friends," Chloé revealed about her Dance Moms experience. "Like that's really, that's why I have no problem acting now. Like I compete against my friends all the time now for parts and they're like 'That's so weird.' I like 'No, it's really normal honestly.'"
Chloé and Maddie occasionaly compete with each other for acting roles
Since Nia, Chloé, and Maddie are all pursuing acting careers, they still have to compete with each other for roles from time to time.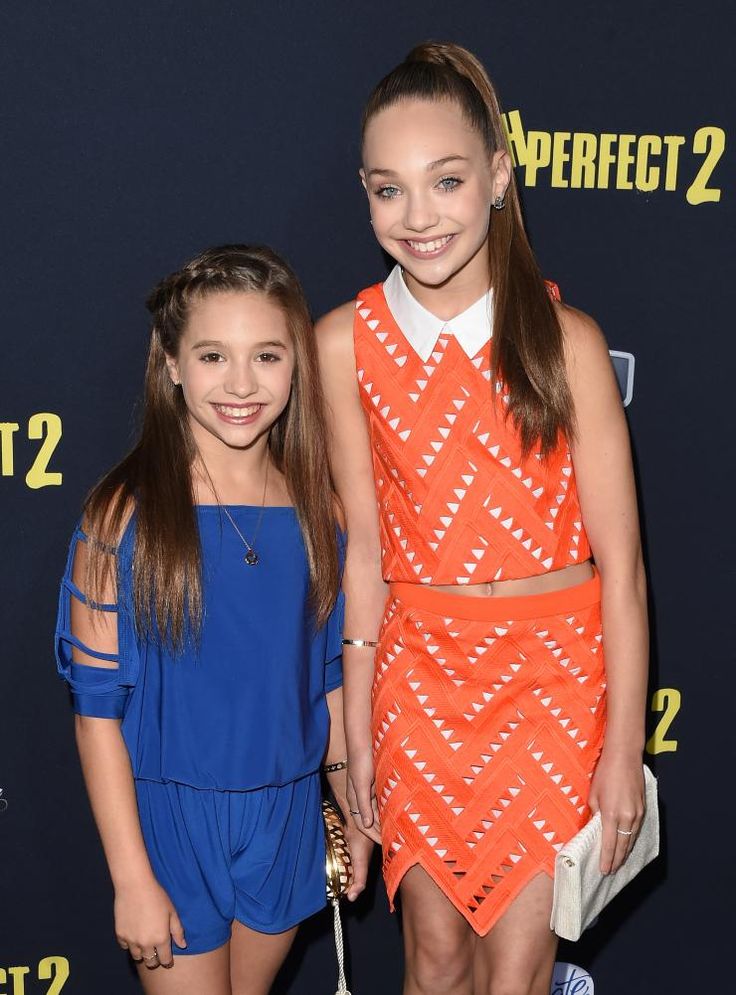 However, they haven't let this affect their friendship. While most of the girls have gone through periods where they don't talk as much, Chloé revealed that she now talks to the original Dance Moms cast members on a regular basis. Maddie, Mackenzie, Nia and Chloé see each other more often because they all live in Los Angeles. However, all six of the girls are considering a trip in the near future.
RELATED: 'Dance Moms': Abby Lee Miller Once Climbed Into Bed With Holly Hatcher-Frazier Without Invitation
The original memeber of the 'Dance Moms' cast are still friends today
"Yeah, I do actually," Chloé responded when asked if she is still in touch with the original Dance Moms cast members.
"This is uh — we just starting talking a lot again recently. And then back in December, we had like our first — like everyone met up for the first time. It was crazy because everyone just happening to be in LA at the same time. And we were like 'Should we all just like get together?' And now we like talk a lot more. We have a group chat. So yeah. And uh, we might be going on a trip or something soon. We're trying to figure it out because it's been 10 years since the show."
We're sure that fans of Dance Moms are pleased to hear that the six original dancers are all still good friends today. Considering everything they went through with the show, it's great that they have each other to commiserate with.
Who Changed More than 15 Dance Mom Stars Then and Now / Entertainment
Back in 2011, a new reality show called Dance Moms aired on Lifespan and gave viewers a behind-the-scenes look at Abby Lee's busy dance company. The show originally starred founder and dance teacher Abby Lee Miller and dancers Maddie and Mackenzie Ziegler; Chloe Lukasiak; Nia Frazier; Brooke and Paige Hyland; and Kendall Vertes.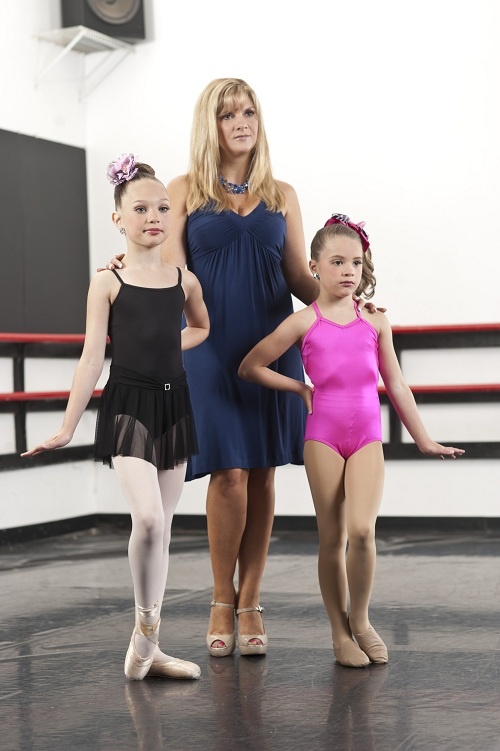 What the producers initially said to expect from the show was a day in the life of "young, professional, hard-working dancers". However, what they got was something completely different...
Six seasons of catfights, screaming matches and verbal attacks later, Dance Moms has fully established itself as one of the most entertaining reality programs of all time. There were tears, tantrums and antics - surprisingly almost always came from mothers. Episodes still average between 2.5 million and 2.8 million viewers, and the dance company has won many fans around the world (as well as many competitions!)
who their mothers so desperately wanted to see? Here we take a look at what the main cast looks like now, as well as whether they're going to stay for a seventh season next year..
15 Abby Lee Miller
All the names on this list would be nothing if not for dance coach, choreographer and studio owner Abby Lee Miller - something she will never let dancers forget.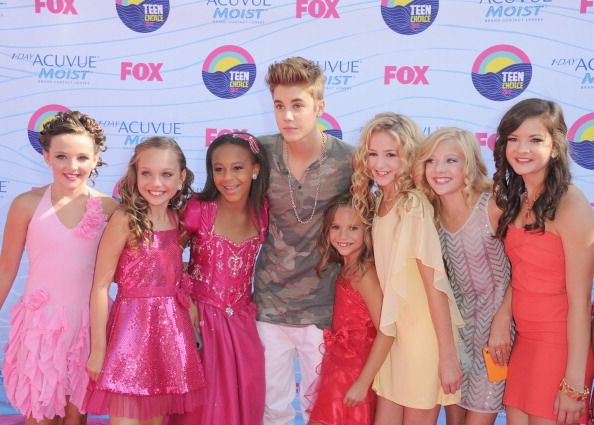 She founded the Abby Lee Miller dance company when she was only 14 years old and has been screaming for those who are smaller than her ever since. As the star of Dance Moms , she appeared in six seasons and 138 episodes.
Last year, the 49-year-old star received backlash on social media for her comments about losing weight. She said people Journal that she lost weight, just do not eat. One commenter wrote on the Internet: "So she lost weight from hunger and vomiting? And she's in charge of the young dancers?!" This was just the beginning of the controversy for Abby as she hit the headlines last October with a huge financial scandal.
She was charged with twenty counts of fraud, including bankruptcy fraud, concealment of bankruptcy-related assets, and false bankruptcy filings. Court documents have accused the hot-blooded star trainer of hiding more than $755,000 worth of assets that should be included in her bankruptcy filings. Insiders say she is working on a plea deal with her legal team that could see her dodge five years in prison.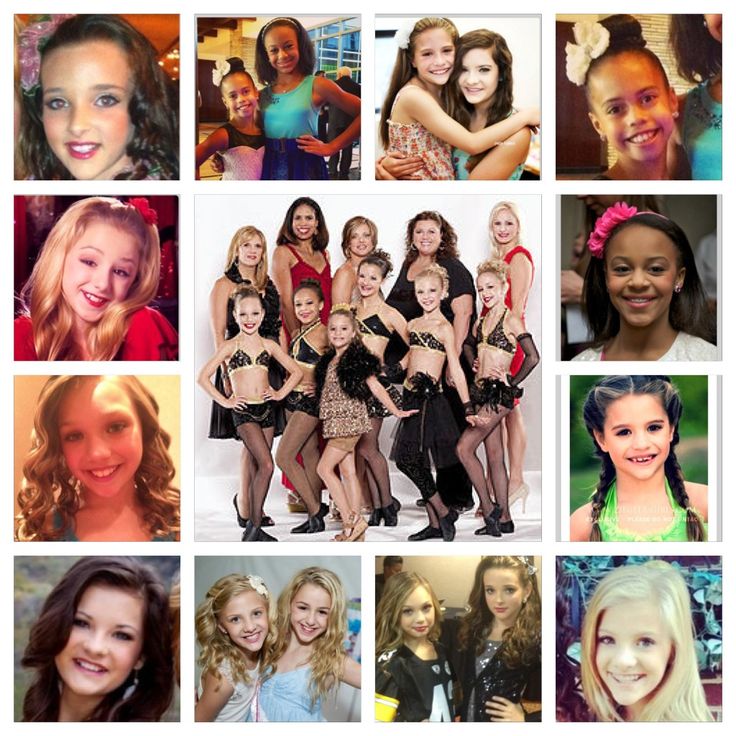 14 Mackenzie Ziegler
Mackenzie won the hearts of thousands when she first appeared in the first season as Maddie's adorable little sister. By the third season, it was clear that Mackenzie was becoming a star in her own right, acquiring many titles of her own. Then, to shock everyone, her mom, Melissa Gisoni, announced that Mackenzie would not be returning after the sixth season.
In episode 15, Melissa called all the girls in the Abby Lee dance troupe and announced that they were leaving for good. Surprisingly, Mackenzie didn't know anything about this, as she is known to be a "talker" and could have reported it too soon. Mackenzie said on the show, "My mom got all the girls and she told them we were going to leave, which I didn't even know." Before adding: "I was just shocked because I feel like I would have been there until the end because I was there from the very beginning."
13 Kathy Nesbitt-Stein
Everyone loves the villain and Kathy Nesbitt-Stein of rival dance studio Candy Apples because she played her so well.
Katy joined the cast of Dance Moms for six weeks in 2011, and her dark side was so popular with fans that she stayed for another five seasons. Unfortunately, by Season 5, the Rotten Apples leader decided to call him out.
Cathy told IBTimes , "It's been a very busy time for my studio. I had to explain to them that, you know, I have a business too, and I don't feel comfortable leaving my clientele with anyone when I'm the one who produces all this work in its entirety." show. That's why you don't see me in the whole back half." Since filming moved from Pittsburgh to LA, it's all turned out to be too much for the beloved cat fighter..
Although Abby is her nemesis, she had something nice to say about her during an interview with Real MrHousewife when she stated, "Some people are talented as reality stars and some people aren't. Although Abby is a huge cannibal on TV and in real life she is talented to be a reality star. She is quick and witty." Well..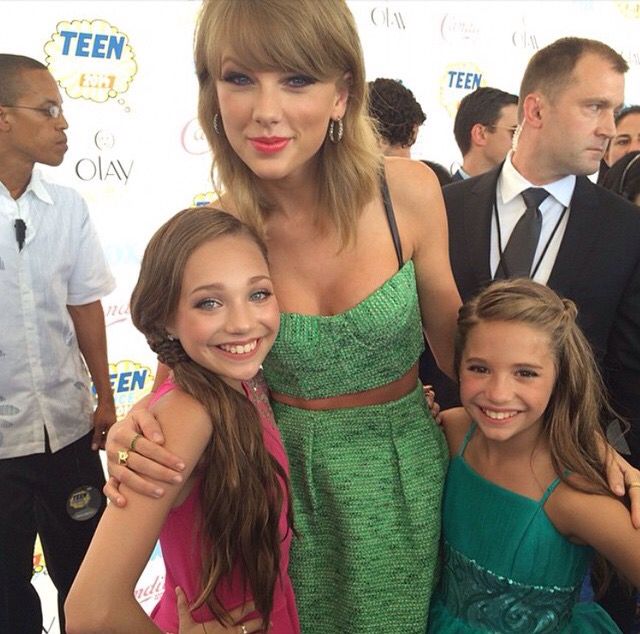 . a compliment.
12 Vivi-Ann Stein
Cathy's daughter, Vivi-Ann Stein, first joined the show in the first season as part of Abby Lee's dance company - the only problem was that she wasn't very good. Her mother had high hopes for her daughter, but compared to other girls, she just didn't make the cut. It was a really tough start for Vivi-Anne, who was only six years old at the time..
Cathy has always defended Vivi-Anne's abilities, telling IBTimes : "We had a great, big solo concert and we went to a national party and unlike what you see on TV when our troops fight we won great citizens. Ironically, Vivi was in several numbers that were the best of the best and she ended up among those who won the top national prize." may return as real stars of the show - time will tell...
11 Asia Monet Ray
Asia Monet Ray was one of the best dancers in Dance Moms - landing first place and best result in almost every competition. She left the dance company Abby Lee in 2013 with high expectations for the future.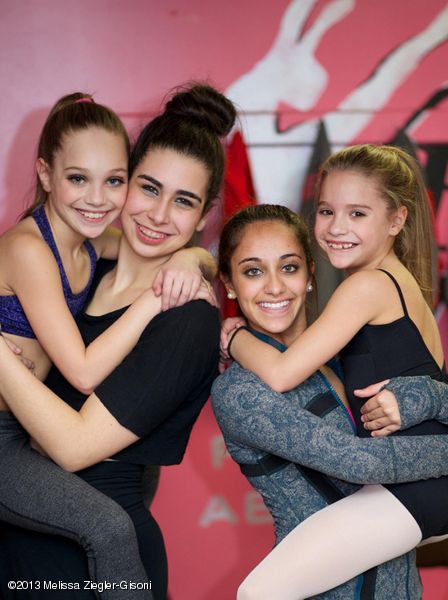 Another reason for her departure was that her mother, Christy Rae, had had enough of fighting between other moms. Christie has stated on the show that she no longer wants her daughter in a "harmful" environment.
Since she left the show, Asia and her family got their own reality series called Educating Asia and she also landed a role playing OJ Simpson's daughter in American Crime Story . The series followed the 90s murder of Simpson's ex-wife Nicole Brown Simpson and her friend Ron Goldman. Even though she is only 10 years old, Asia has really studied the case. She told IBTimes , "This is my first role that I really had to explore. I was not born at that time. Everyone thinks because I'm so old that I'm 30 years old and I remember what happened."
10 Payton Ackerman
Payton first appeared on the show in the second season, but her mother's constant bickering drew attention, not her dancing skills. Leslie Ackerman constantly complained that her daughter was never a permanent part of the team, causing Abby Lee Miller to respond that Payton was "too tall" and should be "cut in half".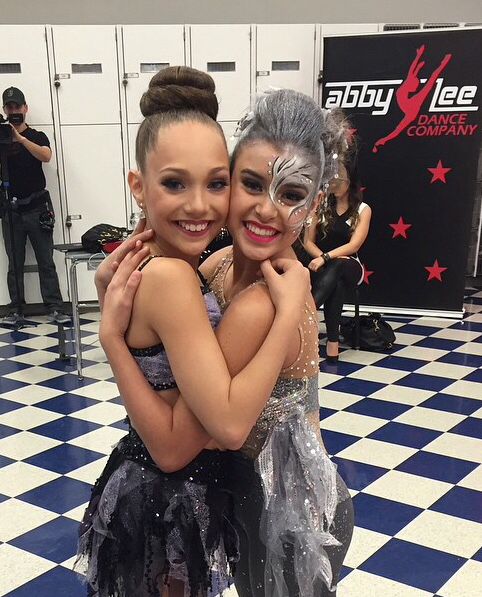 Leslie was throwing punches (physically) during a catfight with Christy Lukasiak and the police had to be called—everyone, even though they were supposed to represent the dance company in the competition.
Apparently Abby wasn't about to let this get past her, and as punishment, Payton was suspended from the team. Many viewers thought it was pretty cruel since Payton didn't do anything wrong other than being her mother's daughter, but that's just Abby.
Payton traveled with her mother for two hours every day just to take dance lessons. She continues to dance (far from Abby Lee Miller) and aspires to one day have her own studio. Look Abby, Payton could be your next opponent...
9 Kalani Hilliker
Kalani Hilliker and her mother Kira Girard first appeared on Dance Moms for season 2, but after weak hip hop performances, they were soon uploaded. Kalani returned in the fourth season and impressed Abby Lee Miller with her flexibility and technique.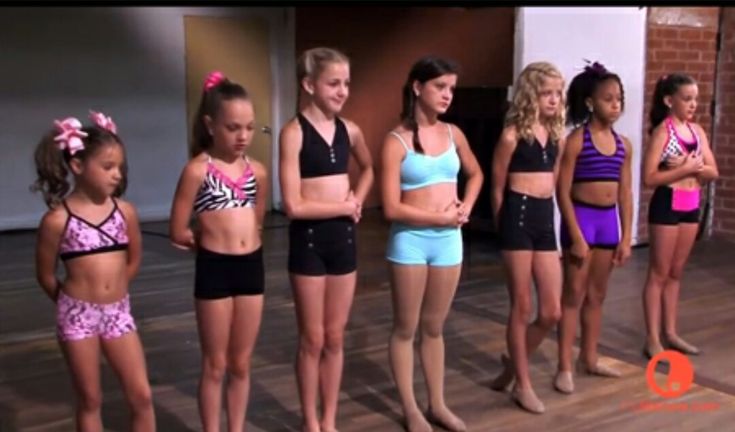 Kira then left the show (and her daughter behind) to return home to her youngest son and husband. She tweeted, "Sorry fans who made a family decision can't leave me (sic) a man and a boy to make my baby famous! (Kilani) will make herself famous without her mother."
Then, just two months ago, Kira was arrested on charges of fraud and theft. Official Court Documents Obtained by Radar Online . Read: "Kira was involved in the crime of fraudulently receiving money from victims who entered into an agreement with her to purchase plasma HDTVs that she posted for sale via ebay.com. (She) buyers send her money, through a personal check or wire transfer, and then cannot deliver their item or refund." Apparently the scheme she ran for a year made her $15,525.
Kira confessed to fraud, paid more than $5,000 in fines, and was sentenced to two years' probation. In true Dance Moms style, there are always good kids and bad moms.
8 Gianna Martello
27-year-old Gianna Martello, known to those close to her as "Gia", is an assistant to choreographer Abby Lee Miller.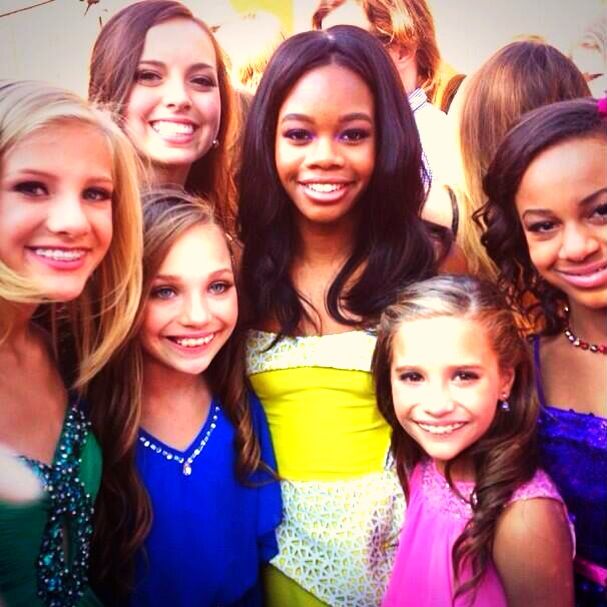 She was a dancer herself before turning into an expert and creating her own winning program for the team. From a very young age, she wanted to be a dancer, telling Park News Service : "I started dancing when I was three years old. My mom danced, my grandma danced, everyone in my family danced, so that's the only thing I've ever known."
It's amazing that Gia never had a role in the series. She also added, "I've always been called Abby's right hand because in competitions I've always given music to the judges and warmed up the girls and all that. So when we got the show, Melissa said, "Well, we're not going anywhere without Gia," so the producer called me and said, "We'll be filming for six weeks, but everyone says you need them in competition." I kind of got into the show from there." Now that she's ready to shoot scenes for season 7 - will she have the dancers left or will Abby scare most of them?
7 JoJo Siwa
JoJo Siwa joined Dance Moms in 2015 and became a permanent member of their competitive team.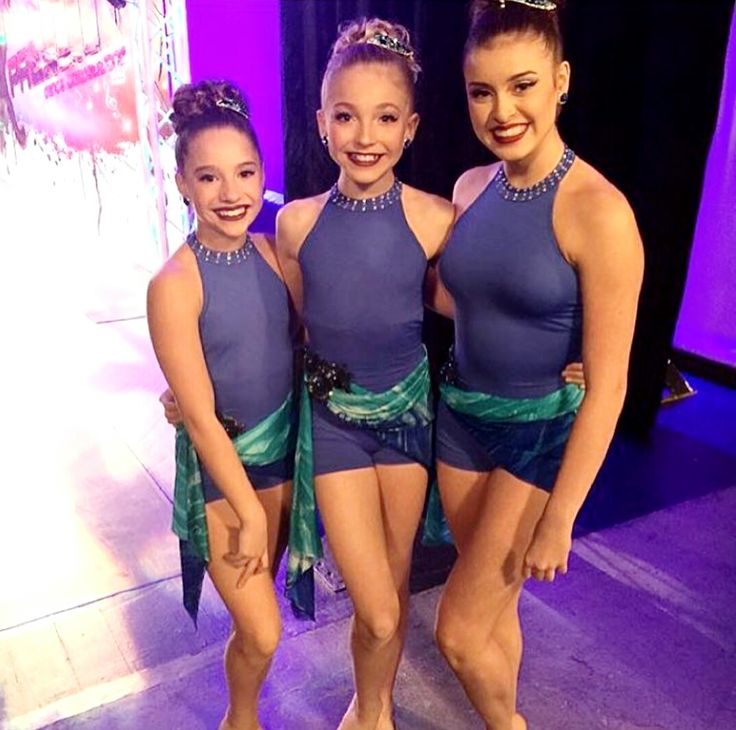 She has been learning to dance since she was one year old and has made a lasting impression despite being on the show for such a short time. Her natural charisma didn't take long until she landed some very lucrative show business deals with her. JoJo also released her debut single, Boomerang , just last month, which has amassed over 22 million views on YouTube alone.
There are a lot of rumors that JoJo won't be returning for Season 7, especially since fellow Dance Mom posted a photo on Instagram with the slogan, "And then there were 4!" which did not include JoJo. The 13-year-old landed a role on the popular kids show " Bizaardvark !" where she will appear as a blogger. Could this be the end of the dance for JoJo, now she's slowly becoming a new actress?0007
6 Kendall Vertes
Kendall Vertes appeared on Dance Moms From the very first season she trains hard, competes well and gets along with all the other girls. On the other hand, her mother, Jill Vertes, received a lot of negative press online after she was accused of "bullying" earlier this year.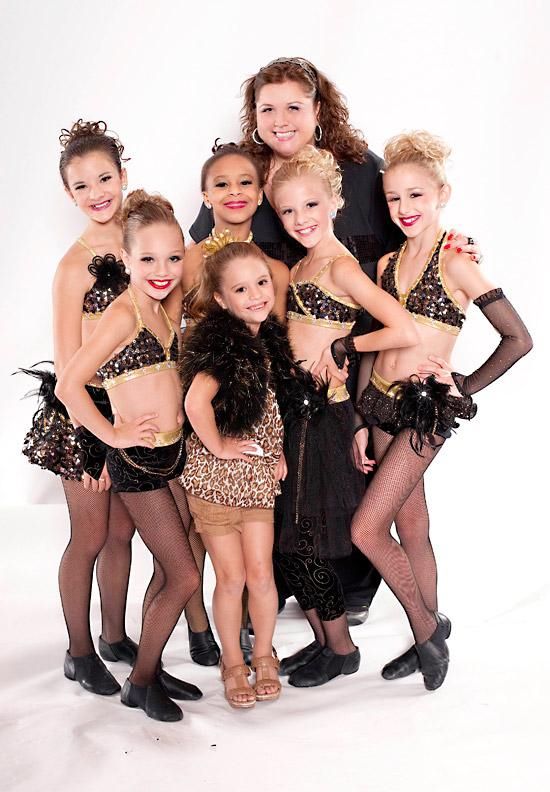 it didn't take long to make the girl cry after she refused to celebrate her arrival and pulled back from joining the team. Jill responded to the hate mail with the following tweet: "People should not judge a person or a child by what they see on a TV show. I'm not a bully, but I'm probably being bullied right now. It's funny how people hate a bully, then act bully."
She also added in her defense that the footage shown on Dance Moms is the product of producers who assemble 42 minutes of footage over a 60-hour week of filming. To which she tweeted enough time to "pick up all the rotten stuff they need". You still made the baby cry, Jill...
5 Brooke and Paige Hyland
Brooke and Paige finally left with their mother Kelly Dance Moms last year after five seasons of the drama. During an interview with GOOD! magazine , Kelly announced that her two daughters have never been happier and now things are better and they can live a "normal life".
She said, "That was one of the many problems I had with being on the show. Get my kids to do normal things like kids their age. They wanted to go to school dances and do that kind of stuff, and they were never allowed."
When they were filming things got so bad that Kelly and Abby Lee Miller became physically violent with each other. Kelly clapped and pulled on Abby's hair while filming Episode 7 of Season 4 when the team was competing in New York. After a bitter legal battle, Kelly decided to separate for good, taking both of her daughters with her..
4 Melissa Gisoni
Melissa Gisoni appeared in every episode of Dance Moms along with her daughters Mackenzie and Maddie Ziegler. She's dedicated herself to turning her daughters into star dancers, and it's paid off for her (literally). In 2009, Melissa filed for bankruptcy after court documents showed that she was spending $8,000 a month - more than double her $4,408 a month to return home. Radar Online also posted that she owed creditors $1,214,284.
15.
Maddie then took over, taking the lead role for Sia's commercials. Chandelier, Elastic Heart, Big Girls Cry and Cheap Thrills . Insiders now determine her daughter is worth a staggering $2 million, which was enough to save her from financial hardship. It seems like all those expensive dance lessons have finally paid off.
Melissa finally decided to pull her two star daughters off the show after a series of arguments with Abby Lee Miller. One even resulted in Melissa routinely yelling quietly in front of the cameras, "I'm going to punch her in the face!" In the fourth season, Melissa later revealed that she was tired of Abby taking the anger out of her daughters..
3 Nia Frazier
Nia didn't have the easiest time in her years Dance Moms . She has been a regular on the competitive team since season one, but it took her a long time to prove to Abby Lee Miller that she had what it takes to go the distance. Fans have always been heartbroken that Nia never got the attention she deserved from Abby despite Nia training five hours a day, three days a week to get ahead.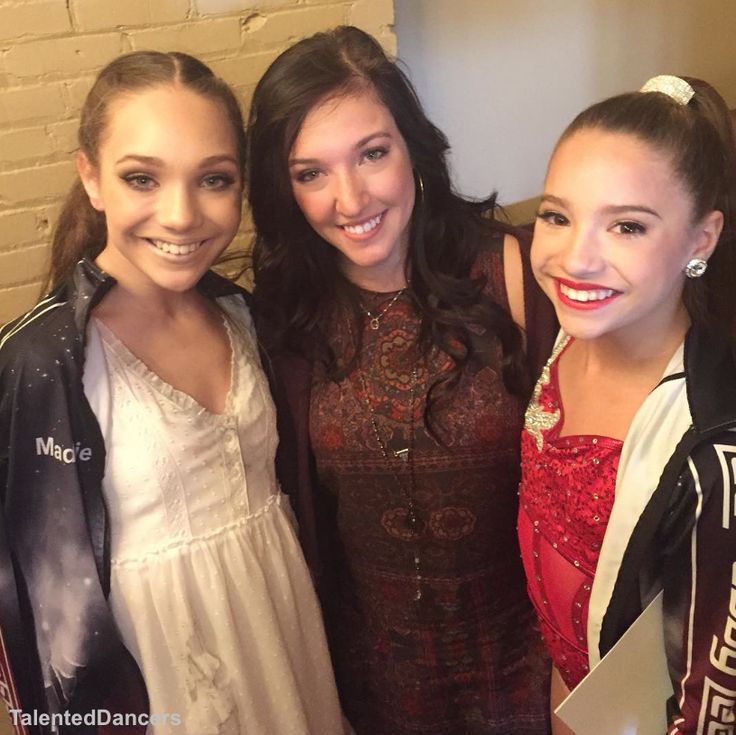 Along with other conflicts including her mother, known as Dr. Holly on the show, voicing her concern Nya has always been a "typist" in dancing exploring minorities, she seems to have finally announced that she is leaving the show and has no intention of returning in Season Seven.
Nia has now renamed herself "Nia Sioux" and started a popular career. Her track slay, which also includes Coco Jones, has amassed over 2 million views on YouTube. She will also join the cast of the Broadway show Love Travel, which she confirmed after she tweeted, "I can't wait to move to New York with my mom this month and then hit the stage in July! It's going to be the best summer ever!" She will perform during number These boots are made for Walking , Moon River , and Destroy . on Broadway stage 42. So take it, Abby Lee Miller!
2 Chloe Lukasiak
Chloe Lukasiak's main rival since the first season has been Maddie Ziegler. Chloe left in Season 4, but now Maddie has just announced that she has left the show - does that mean Chloe will be back? The 15-year-old star already has a full filming schedule for her own dance webisodes titled Dance lessons with Chloe for beginning dancers.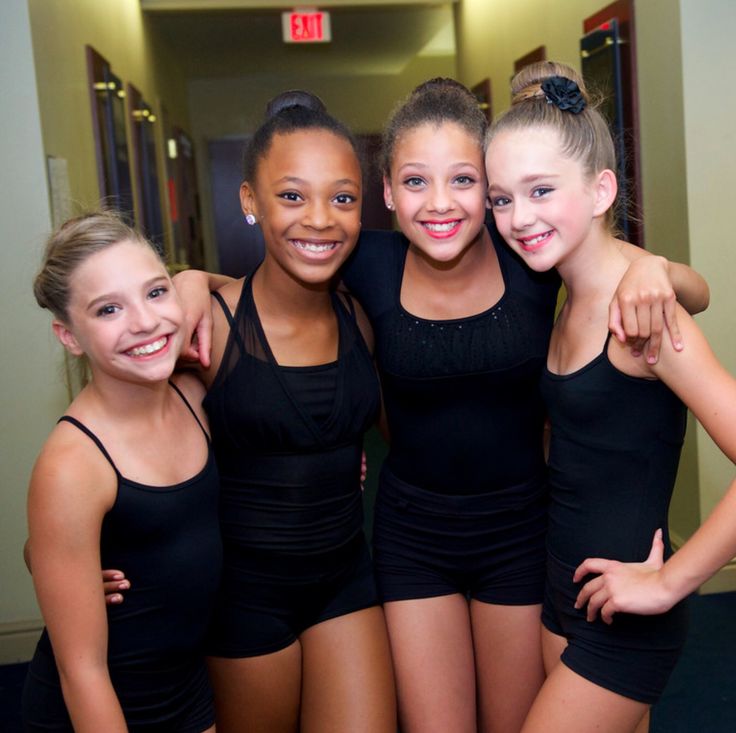 Along with the lessons, she will also appear on an upcoming TV show called Cowgirl Story.
We don't think her mother, the irascible Christos Lukasiak, will be overly impressed with her return to the studio, as it's safe to say she never dated Abby Lee Miller. In an interview with International Business Times , asked why the couple didn't leave sooner, Christy replied, "I think for me, in the beginning, it was always about Khloe. She was an only child for eight years, and indeed the other girls in the studio were her sisters. I mean, she grew up in this world with these girls." If there is a comeback, we certainly expect the same fireworks to start all over again.0007
1 Maddie Ziegler
There is no doubt that Maddie Ziegler was not the real breakout star of Dance Moms . The 2014 music video for Sia's Chandelier , which saw star Maddie in her now-infamous swimsuit and blonde wig, racked up an incredible 1.3 billion views, making it the 16th most viewed YouTube video of all time.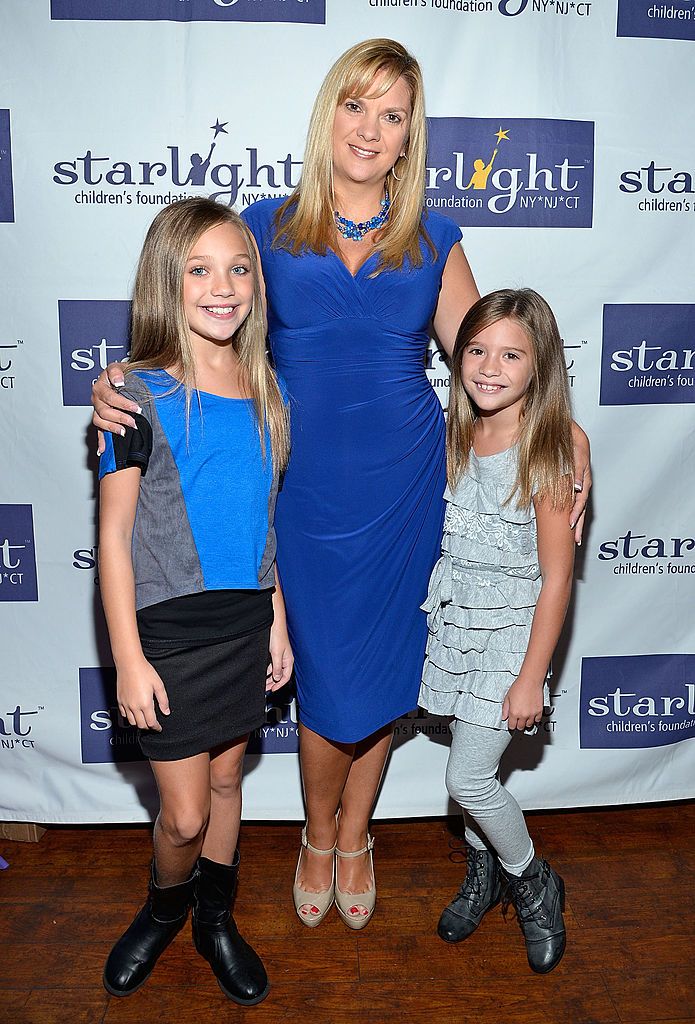 Maddie is currently a judge on So You Think You Can Dance: The Next Generation - and she is only 13 years old!
Despite being a celebrity in her own right now, with millions of followers on Twitter and six million followers on Instagram, Maddie still gets a star. When she performed at the Grammys, she told the Telegraph , "Kim and Kanye were right up front. I was worried that they were watching me dance." Her humble attitude stems from how Sia handles fame, as the Australian singer is known for not revealing her face while performing because she hates being recognized. Maddie stated, "It feels like I've known Sia all my life. You would never think she's a celebrity because she's so humble, sweet and caring."
Well, that's all Maddie's millions of fans hope that she will never get too big for her shoes. Ivanovo State University.
- Has a red diploma from the Ivanovo College of Culture in the direction of "Manager of social and cultural activities (director)".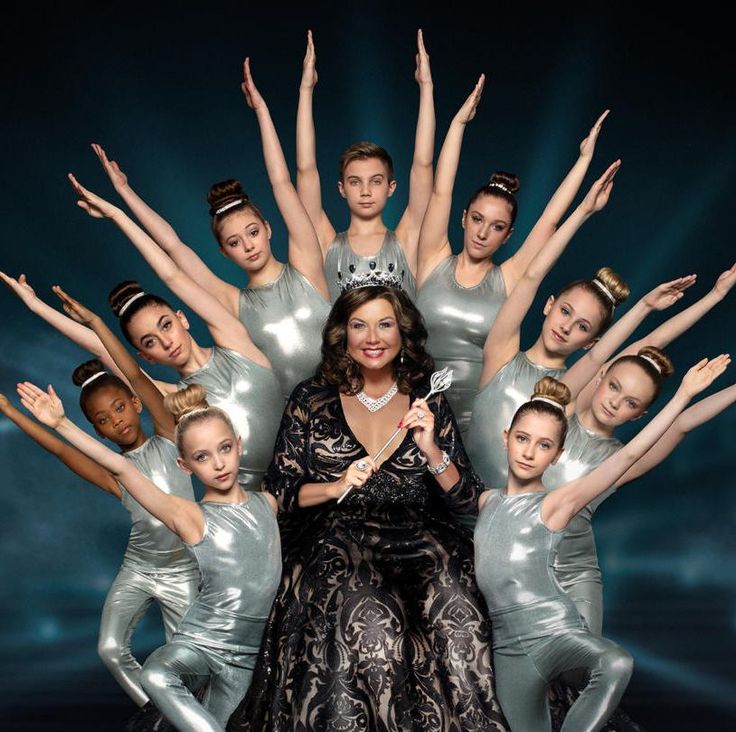 - in 20191999-2009 she underwent advanced training in the additional professional program "Theoretical and methodological foundations of modern choreography" in the city of Vologda.
- Passed retraining at Ivanovo State University in the direction of "Physical Education" (Coach).
Teacher of the main closed groups "West Move", "Panda Town", "Flave", "Manka"
Watch the video
Watch the video Move teams0211
Watch the video of the "Panda Town" team
Watch the video of the "Manka" team
He devotes himself to his work completely and without reserve.
"Every person is a personality and individuality. It is on this principle that Svetlana Yuryevna educates coaches and teachers, as well as everyone in the Art Center "Studio 20/14"! "
Kotelevtseva Nika Gennadievna
Teacher.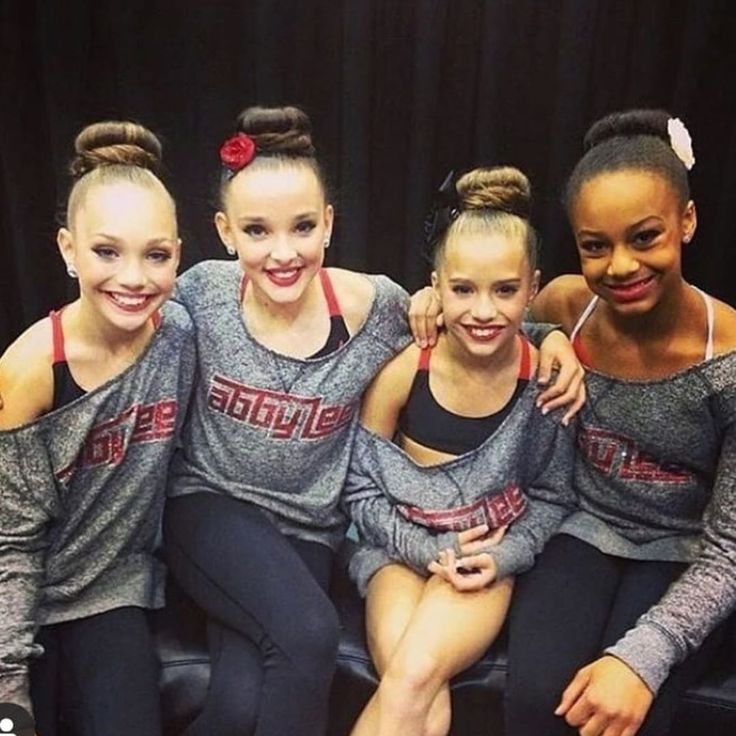 Head of the Dance Studio
- Candidate for Master of Sports in Artistic Gymnastics
- Currently undergoing advanced training in the direction of "Pedagogy and Methods of Additional Education for Children and Adults: "Choreographic Art"
- Main direction - Vogue.

Teacher of the main closed groups "Space Girls Crew" and "Glam", the open group Girly choreo
Watch Nika's video

"I love my job, and I go there not only on Saturdays!
I take my job seriously."
Timoshenko Maria Stanislavovna
Teacher. Administrator
- Teacher, fitness trainer and administrator of the Art Center "Studio 20/14"
- Higher education in psychology history of choreography, classical, folk dance, rhythm and ballroom dancing
- passed retraining according to the additional professional program "Theoretical and methodological foundations of modern choreography" in the city of Vologda
The teacher of the open group "Mamzel'Ki"
9000 9000
Watch the video with Maria 9000 9000 9000 Watch video Watch Video
Watch video
Works in several dance directions - Jazz Funk, Contemporary, Hip-Hop
Responsible, hardworking, sensitive to each of her dancers!
"Anyone can be taught to dance, all you need is a little patience and desire!"
Ekaterina Mikhailovna Baburina
Teacher.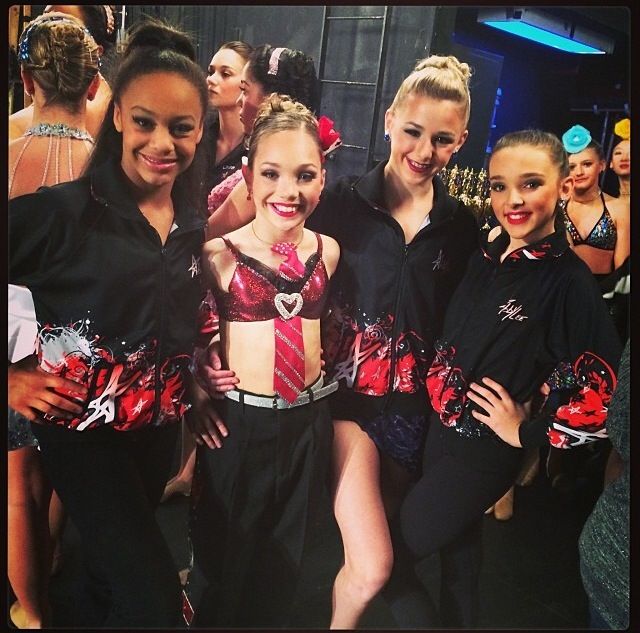 Head of the Children's Studio
- Has a red diploma from the Ivanovo State Chemical-Technological University
- Passed professional retraining of distance education SDO "Pedagogical" © Moscow Academy of Professional Competences, specialty: Speech Therapy. Speech therapist.
- Pedagogical experience: 5 years.
- Dance experience: 15 years.
Teacher of children's closed group "Cranberry"
"Dance is the movements of our body, passing through the heart and reflecting our soul. Dance honestly!"
Dolinyan Arevik Karenovna
Teacher
- Student of the Ivanovo State Power Engineering University. Lenin, Faculty of Economics and Management, majoring in "Financial Management".
- advanced training under the additional professional program "Pedagogy of additional education in the work of a choreographer"
- Dancing experience of 7 years.
- Pedagogical experience 3.
5 years.

Trainer of "HANDClap" closed team, Vogue open group, arts and crafts teacher
Watch video from Arevik
Watch video teams "
0211
"Set a goal and go to it, and if you can't go, crawl!"

Osinyagova Svetlana Sergeevna
Teacher
- graduated from the Ivanovo College of Culture with a degree in: "Head of an amateur creative team, teacher"
- Worked at the Sabinovsky Palace of Culture, Center for Children's Creativity No. 4. She was engaged in the ensemble "Rodnik".
- took a dancehall master class with Alena Babicheva, Jazz Funk with Alexander Pertsev.
- Dance experience 5 years.
- 4 years of teaching experience.
Open Dancehall Teacher
Watch video
Maksakova Victoria Sergeevna
Teacher
- Higher education of the State Economic University, Faculty of Thermal Power Engineering, specialty "Industrial Thermal Power Engineering"
- Completed advanced training courses in the direction: "Theoretical and methodological foundations of modern choreography" in the city of Vologda!
- graduated from the Moscow Academy of Professional Competences, under the professional retraining program "Preschool Education: Theory and Methods of Teaching English in Preschool Educational Organizations"
- Dance experience of about 10 years.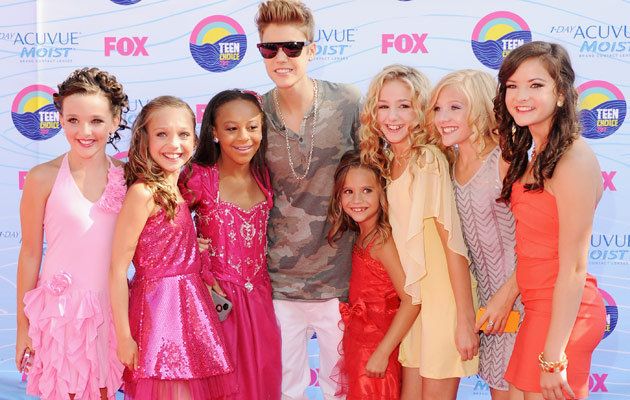 - Pedagogical experience: 10 years.
Teacher of children's groups from 3 to 6 years old
Watch video with Victoria

"When we give ourselves entirely to the spirit of the dance, it becomes a prayer" ©
Knyazeva Ksenia Alekseevna
Coach
- Secondary vocational education of PRUE. Plekhanov with a degree in Economics and Accounting, is currently pursuing higher education in the same specialty.
- Dance experience 7 years.
High Heels Open Group Trainer
Watch Ksenia's video
Watch Ksenia's video
"The most important thing in dance is to find yourself and your style without copying others!"
Belikova Evgenia Olegovna
Teacher
- graduated from the Ivanovo College of Culture with a degree in Folk Art.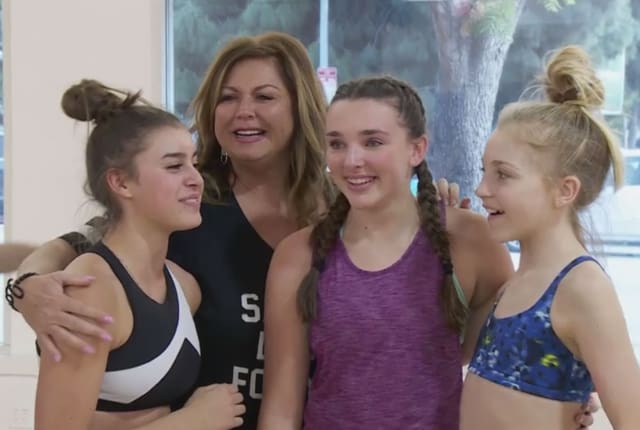 Choreographic creativity»
- Dance experience 6 years.
Evgenia is a very sensitive trainer! She always cares about her students! The kids love coming to her class!
Rhythm teacher, the basics of classical choreography
Watch a video with Evgeniya
"I don't try to dance better than everyone else. I try to dance better than myself"

Pavlova Anastasia Konstantinovna
Teacher
- graduated from the Ivanovo State University, Faculty of Economics in the direction: "Economics of enterprises and organizations".
- Dance experience: 11 years.
- 8 years of artistic gymnastics.
Closed trainer "Pulse"
Watch Video Anastasia
Watch the video "Pulse"

"If it is important for a dancer what he explains to the viewer, then he will never have a pinch of falsity in his movements! Be true to your movements and words. And most importantly, be true and honest with yourself!"
Kosolapova Kristina Dmitrievna
Teacher
- Student of the Russian Academy of National Economy and Public Administration under the President of the Russian Federation, specialty "State and municipal management".
- Dance experience 9 years.
- 5 years of sports aerobics.
- Passed master classes with such choreographers as: Evgenia Maksimova, Alexei Simba, Kirill Tsyganov, Anastasia Anderson, MICHELLE BEATZ, Cherednikova Anastasia.
Coach of the open group for HIP-HOP
Watch the video with Christina

"The ability to dance gives you the greatest of freedoms: To express all yourself as"
Starodumova Maria Alekseevna
Teacher
- Has a Red Diploma from Ivanovo State Power Engineering University. Lenin, faculty: informatics and computer technology, specialty: applied informatics in social communications.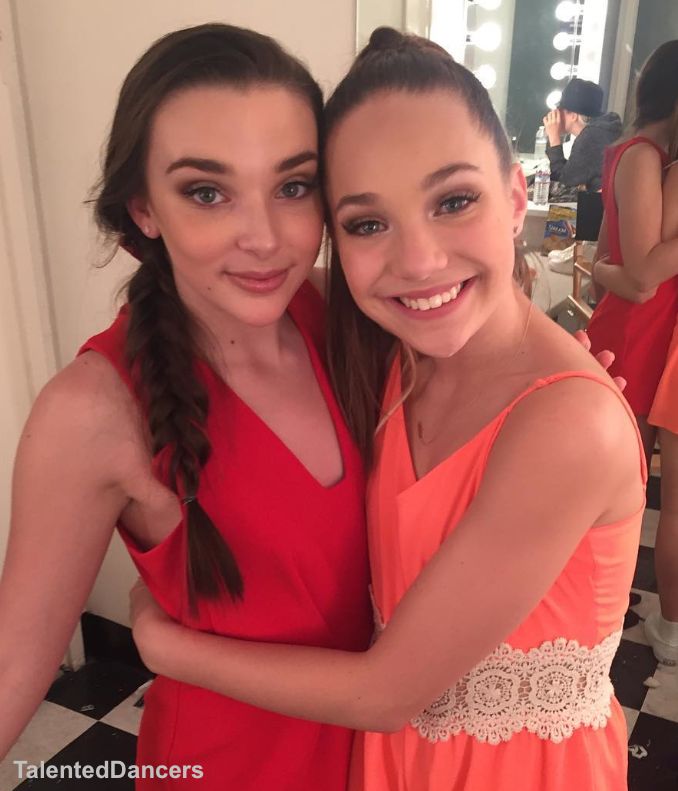 - Dance experience 13 years
- Pedagogical experience 3.5 years

"Dance is the only language of the world! Dance while your soul burns!
It is important not only to want, but also to do, constantly develop!"
Cherepnina Anastasia Pavlovna
Teacher
- dance experience 6 years.
- has been a trainee since 2019. Successfully completed an internship course from the head of the Art Center "Studio 20/14" and passed the final exam with honors!
- in 2019 participated in the competition of leaders "Up"
Teacher of children's groups
"In dance, as in life, you need to be yourself!"
Toropova Daria Vadimovna
Trainer
- dance experience 7 years.
- has been a trainee since 2020. Successfully completed an internship course from the head of the Art Center "Studio 20/14" and passed the final exam with honors!
- took Vogue and Waacking master classes from Smetana Ninja-Bonchinche, Ficka Zanoza, Fredrik Milan, Martina Precious, Barbara Naynish, Ruslan Deryugin and Olya Egorova.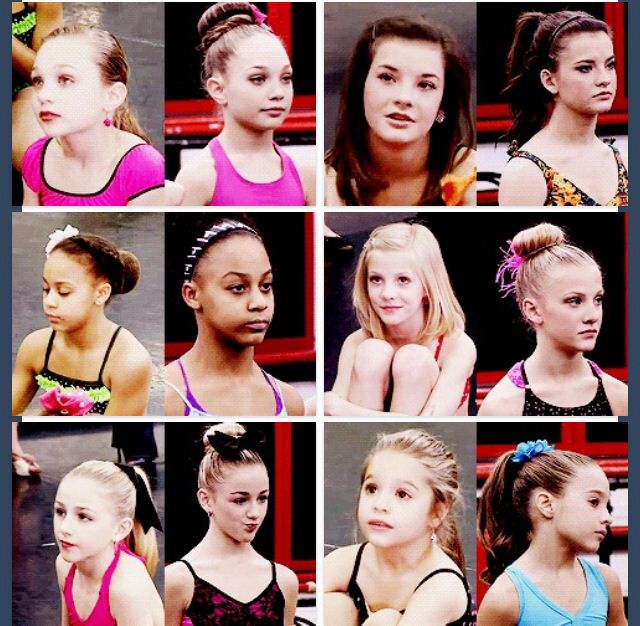 - Passed an intensive course on the basis of the ANO theater for children and youth "Lark". As part of the cultural and leisure formation, she was trained in the following areas:
stage speech, choreography and acting skills.
Vogue open group coach, Vogue and Hip-hop kids group coach
Watch Daria's video
let's forget about them for a while and just start dancing together, because when we dance, we are free!"
Denisenko Anna Denisovna
Trainer
- dance experience 6 years.
- has been a trainee since 2020. Successfully completed an internship course from the head of the Art Center "Studio 20/14" and passed the final exam with honors!
- took master classes on Afro from Stasia Kozhemyako, on Flying Low from a performer from India - Narendra Patil, author's choreography from Andrey Boyko & Ada Ninja, on Vogue from Niko, on Jazz Fank from Stas Cranberry.