How did bobby bones win dancing with the stars
Bobby Bones wins Dancing with the Stars: 7 reasons behind the upset
ABC
So that happened. Bobby Bones won "Dancing with the Stars." It's perhaps the only way a season this weird could end. At least Sharna Burgess now has her Mirrorball trophy on her fifth finals showing, although we doubt she ever thought she'd get it with him. And judging by the looks on everyone's faces when Tom Bergeron read the winner, nobody did.
So how did the worst dancer of the final four — the guy with the eighth best average score this season — pull off the most shocking upset in "Dancing" history?
SEE 'Dancing with the Stars' recap: Who won the Mirrorball at the end of this wild, upside-down season?
1.
His fan base
It was large and in charge. Bones' country music following makes Bachelor Nation look like child's play. We know the power and the passion of this voting bloc — just see winners from other shows, like "American Idol" and "The Voice" — and the reach that Bones has as a daily radio host can't be ignored. He may not be a household name, but he's well connected within the country world, and all those folks have been promoting Bones.
2. He energized his base
We're by no way saying Bones is this person, but he pulled a Trump. Throughout the entire season, Bones not only positioned himself as the underdog with no natural dance ability — a man of the people — but he also passive-aggressively slighted his rivals and the show by repeatedly posting on social media about how he's not a ringer and people should support him because he has to work harder and the show should be about recognizing non-dancers. It turned a lot of people off, but it could've just as well stoked a fire in others to back him.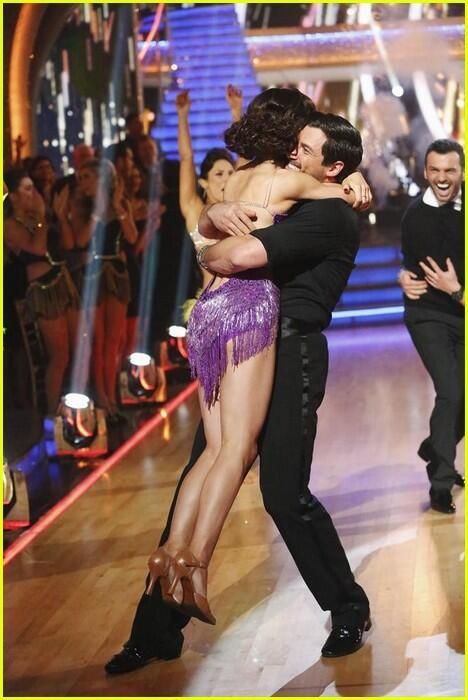 He knew the right things to say to get people in line.
3. He gained some of Joe "Grocery Store Joe" Amabile's fans
Most of Bachelor Nation probably stopped voting after Grocery Store Joe was eliminated, but some could've tossed their support behind Bones in a "bad dancers in solidarity" way.
SEE Bobby Bones' wacky 'Dancing with the Stars' freestyle got scores that upended the finale [WATCH]
4. The judges' ridiculous overscore of his freestyle
The judges always let the 10 paddles fly on the finale, but they usually know when not to bust them out if a routine or a performer is not tip-top. Bones' freestyle was fun, but he spent more time talking than dancing, and the dancing he did do was out of sync. That 30 was out of control and rendered the 30s that Milo Manheim and Evanna Lynch (and to a lesser extent Alexis Ren) got less important — not just figuratively but mathematically.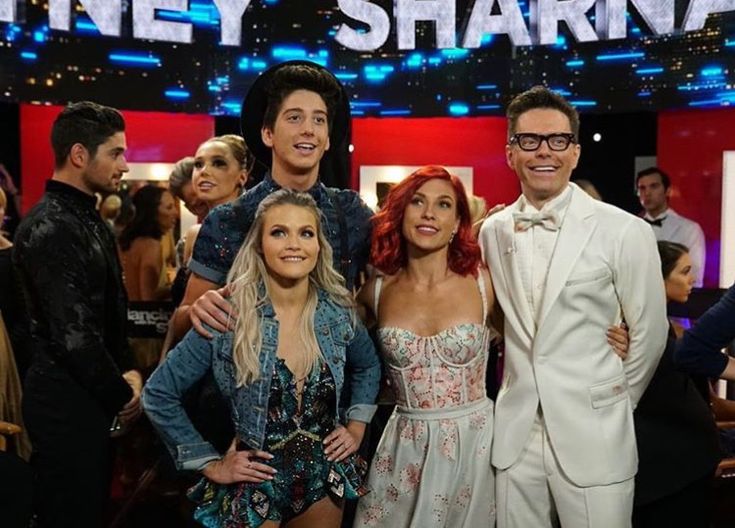 Bones getting a 30, to go with the 24 for his first dance, shrunk the spread between him and the other three (there was a three-point difference between him and Ren, and a six-point difference between him and Manheim and Lynch). Given how huge his fan base is, a lower score might not have changed the outcome, but the 30 certainly made it easier for him to close the gap. Though in hindsight, since he won, maybe it's a good thing he got a perfect score — nobody has won without at least one perfect score.
5. Smaller viewership = fewer voters
"Dancing" is hardly the only series suffering ratings erosion as television viewing becomes increasingly fractured, but it does feel like just yesterday it was grabbing 20 million viewers on the reg. Now? It's averaging 7 million viewers this season (Season 25 last fall averaged 9 million). Fewer people watching means fewer people voting. The show has lost a whole faction of viewers who are fans of dance and who might be voting with a little more objectivity.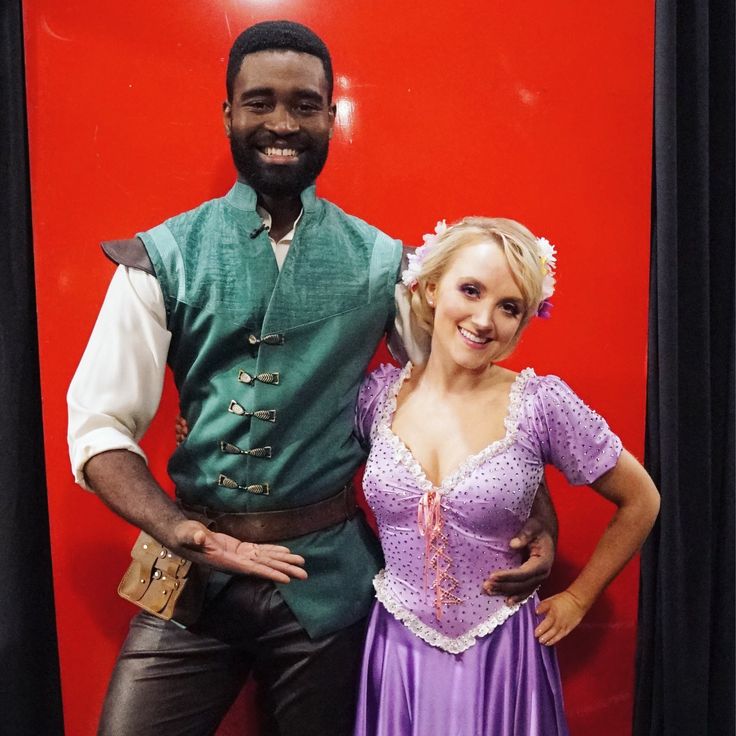 That's why even when an underdog bad dancer made a final in the past, you knew they wouldn't actually win because sensible voting prevails and a contestant with good-to-great — if not the best — dance skill wins. But when you lose that core base of viewers who become fans of celebrities during the season, that makes it easier for built-in fan bases to dominate the vote. Manheim and Lynch could've won a few years ago against Bones.
6. Manheim and Lynch split the "best dancer" vote
These two were the best dancers remaining after Juan Pablo Di Pace's elimination. Many fans have said they would've been happy with either a Manheim or Lynch victory, but their appearances in the final could've hurt them both. Much like in an Oscar race, you want a clear alternative to the frontrunner for everyone will rally around. Yes, no one really knows how much of a frontunner Bones was in terms of fan votes, but there were people who were torn over Manheim and Lynch and split their votes between them.
SEE Bad news, 'Dancing with the Stars' fans: Tom Bergeron doubts the show will return in the spring
7. The one-night finale cut down voting time and ability
ABC reducing the finale to one night was suspect, especially since a two-night closer was in the plan less than a month ago. What was behind the change? Did TPTB realize there was no stopping the Bobby Bones Bandwagon? Sure, a two-night finale could've gotten Bones more votes, but it would've also greatly benefited everyone. The one-night finale meant voting was online-only during the live broadcast in the Eastern and Central time zones, aka Bones Country (no pun intended), which put whoever danced last at a disadvantage, if you're one of those people who waits to for everyone to dance before voting. Voting was open to the whole country, but folks in the Mountain and Pacific time zones had to vote blind. Not only that, but West Coasters might've still been at work or commuting or picking up a turkey for Thanksgiving while the show was going on.
If there had been a second night, Manheim's and Lynch's sterling freestyles would've definitely picked up more votes overnight since more people would've, you know, had a chance to watch them and vote. Plus, producers would know exactly how the votes shook out after Night 1 and could clue in the judges so they know what to do for the Night 2 fusion dance. It's telling that there was no reaction shot from the judges' after Bones won.
for Gold Derby's free newsletter with latest predictions
Biggest upset in 'Dancing With the Stars' history? Bobby Bones wins in finale – Chicago Tribune
At the beginning of the "Dancing With the Stars" Season 27 finale on Monday night, finalist Bobby Bones admitted that he's still not a great dancer.
"I'm not here because of my scores," the country radio host said. "I'm here because of my people."
Advertisement
Sure enough, his people voted - and Bones was named the champion. It was quite the surprise conclusion, as Bones (ranked last in the odds at the start of the season) won over Disney star Milo Manheim, the front-runner, as well as actress Evanna Lynch and model Alexis Ren.
Their stunned expressions said it all.
Was this the biggest upset in the 13-year history of "Dancing With the Stars"? While there have certainly been shocking results before (remember Donny Osmond over Mýa or Donald Driver over Katherine Jenkins?), the judges' score discrepancy - and the skill level - between Bones and the other finalists loomed large. Bones's victory caused a stir online, as ecstatic messages from country music stars and his fans rolled in ... while others were less than pleased with the results.
Advertisement
Bones, who had no prior dance experience going into the show, didn't earn higher than an 8 from any judge until the finale, when they each awarded him a perfect 10 for his final performance. His partner, Sharna Burgess, choreographed a freestyle dance to "The Greatest Show" from "The Greatest Showman" soundtrack. Because, as she explained, "To me, you are the greatest showman."
"Well, thanks, I think," Bones said.
"It's a huge compliment!" Burgess told him.
"No one is better at entertaining than you, and that has been such a joy for me to watch the entire season."
The judges echoed Burgess's remarks nearly every episode, as they praised his infectious energy over his technical proficiency. Bones worked tirelessly to improve over the 10 weeks, but even when he made mistakes, it always looked as if he was having the time of his life on the dance floor.
After the "Greatest Show" dance - a wild number that included flossing, a throwback to Bones's signature move - judge Bruno Tonioli called it "the perfect freestyle for a free spirit." Carrie Ann Inaba started to list criticisms before declaring: "It doesn't matter. This is everybody's moment to shine. You shone so brightly, Bobby Bones."
Len Goodman, the toughest judge, summed things up: "Bobby, you have not always been the judges' champion. But 100 percent, you've always been the people's champion. And I'm going to tell you, tonight, you've become my champion."
Indeed, Bones was a fan favorite.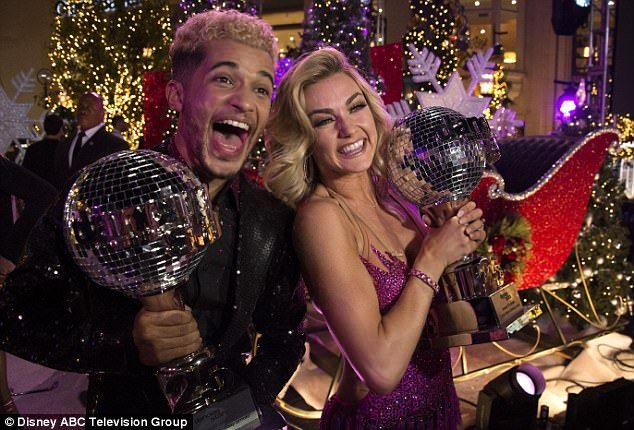 He talked often about his tough upbringing in rural Arkansas and cast himself as someone who was lucky to even be a part of the show. And as a syndicated country radio host who is broadcast to millions of listeners every morning, he has a dedicated fan base that gets particularly fired up when he's seen as the underdog.
"Underdogs unite," Bones wrote on Instagram last week. "Who would have thought someone with zero dance experience, nor a trained pro athlete would make it this far. ... Thanks for letting me represent the normal folks. I'm going to try to win it for you. The people. My people."
Advertisement
Given that "DWTS" results are a combination of judge scores and viewer votes, Bones' loyal fandom came through. Of course, that meant that quite a few viewers were still unhappy - just scroll through the replies to the "DWTS" account's tweet congratulating Bones. Lots of fans felt that Manheim, whom Inaba called "the one to beat," was unfairly passed over. (After the finale, ABC confirmed that Manheim landed in second place, followed by Lynch and then Ren.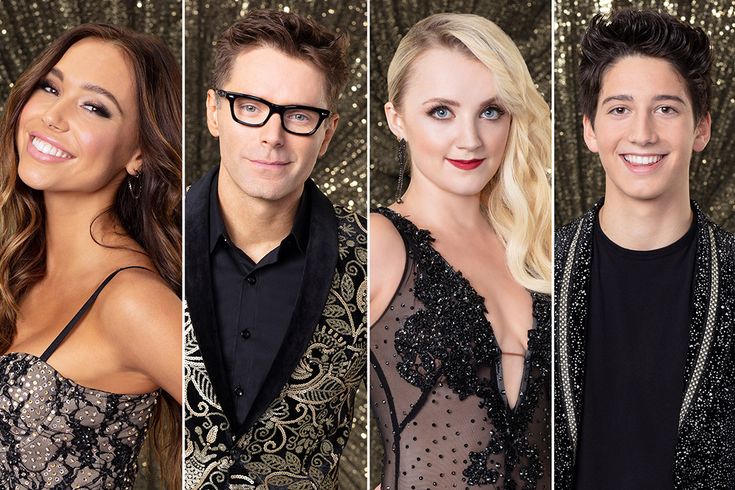 )
Bones, well aware of the fact that he's a polarizing figure, has been retweeting negative comments over the past few days. That only served to energize his fans. As Bones said earlier in the season, "Hopefully, people watching at home feel like they're part of our team."
It appears that came true. Host Tom Bergeron reminded him of this at the end of the show, as Bones and Burgess received the Mirror Ball Trophy. Bones seemed to be in shock, and he immediately dissolved into tears.
"You are, in very true words, the people's champion, my friend," Bergeron said. "What do you have to say?"
True to form, Bones expressed his gratitude: "Thank you to the people."
Originally appeared in the Washington Post
[ MORE COVERAGE: Did Chicago's 'Grocery Store Joe' earn a spot in the 'Dancing with the Stars' finale? ]
[ Chicago's 'Grocery Store Joe' is the weakest dancer on 'DWTS,' but he continues to advance ]
[ Chicago's 'Grocery Store Joe' almost drops his partner, but he finally wins over 'DWTS' judges ]
Bobby Bones Biography, Age, Girlfriend, Books, Shows, Songs, Interviews
Famous People In The Usa
Biography of Bobby Bones
Bobby Bones is an American radio host, writer, comedian, musician, and dancer extraordinaire.
He is well known for or hosting the nationally syndicated Bobby Bones Show.
Bobby Bones Nashville | Austin | Radio
In college, he worked as a station operator at KLAZ in Hot Springs, Arkansas, but was put on the air a few days later. In 2002, he was hired by Q100/KQAR in Little Rock, Arkansas. While there, he hacked into another radio station (KLAL), which led to his next job in Austin, Texas, and began hosting it on KHFI-FM.
He was hired by KHFI-FM for the evening shift and shortly thereafter switched to the morning tour. The show has brought audiences to the highest rated morning show in Austin for over a decade and has been syndicated in several regional markets. He moved his show from Austin, with its Top 40 format, to Nashville and country format, taking The Show across the country.
He appeared in the 2009 feature film Bandslam with Vanessa Hudgens and the ABC drama Nashville.
He was a guest host with Kelly Ripa Live! with Regis and Kelly. He has been a member of Fox Sports Radio since 2012, hosting the sports program Roddick & Bobby with tennis star Andy Roddick.
Bobby Bones photo
He hosts The Bobbycast, interviewing singers/songwriters of all genres. He released his first book on May 17, 2016, which became a New York Times bestseller. He released his second New York Times Bestseller on June 19, 2018. On November 6, 2018, it was announced that he would be the official internal mentor for American Idol.
Bobby Bones Age
He was born April 2, 1980 in Hot Springs, Arkansas, United States . As of 2019, he is 39 years old.
Bobby's girlfriend Bones
Is Bobby in a relationship? He is rumored to be in a love relationship with his partner, Sharna Burgess. He didn't say anything to dispel the rumors.
where is Tony Farmer now
Height Bobby Bones
He averages Height 5 feet 10 inches tall.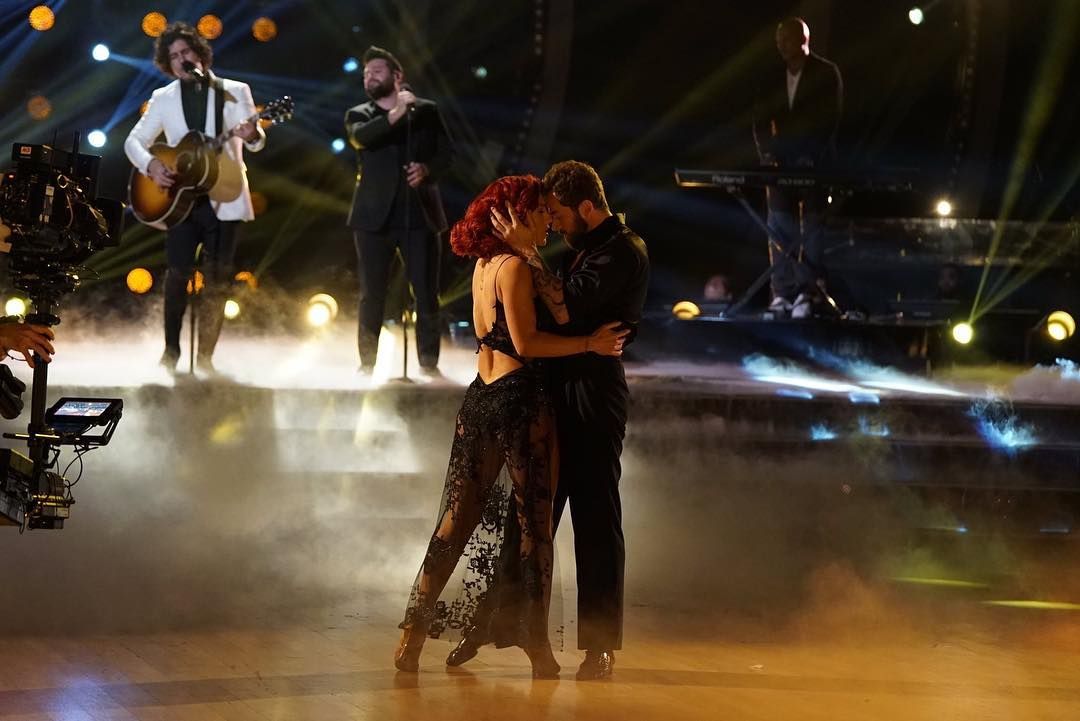 The Bobby Bones Show
The show is an American nationally syndicated early morning country music radio show. It comes from the WSIX-FM studios in Nashville. The show is syndicated by Premiere Networks, a subsidiary of iHeartMedia.
Home Station: WSIX-FM
Syndicate: Premiere Networks
Bobby Bones fined
The Federal Communications Commission fined iHeartMedia $1 million for the 2014 Bobby Show emergency trance alerts during a nationally syndicated program.
The US Federal Communications Commission is taking action against misuse of the Emergency Alert System by imposing fines on major media outlets such as Viacom, ESPN, Univision and others. Fines in the past six months have totaled $2.5 million.
Loading... Loading...
"The public is counting on EAS alerts to warn them of real emergencies," said FCC Executive Bureau Chief Travis LeBlanc.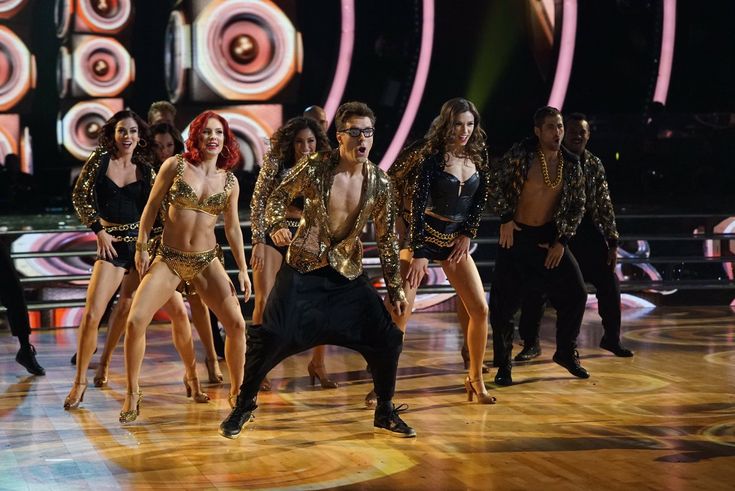 "Misuse of the Emergency Alert System jeopardizes the public safety of the country, falsely alarms the public and undermines the credibility of the Emergency Alert System."
The incident occurred on October 24 when The Show broadcast an EAS signal to all syndicated audiences, the FCC said in a statement. Bobby discussed heard the tone during the broadcast of the World Series when he played the tone to his national audience from the WSIX-FM studio in Nashville.
"This false emergency alert was sent to over 70 affiliated stations broadcasting the Show and resulted in some of those stations rebroadcasting tones, causing a cascade of false EAS alerts on radio and television in several states."
Bobby Bones Book
2018: Don't Fail Until You're: Fight Grind Repeat
2016: Bare Bones: I'm Not Alone If You're Reading This Book
Bare Bones Bobby Bones
Touching, funny, heartbreaking and triumphant memories of one of the biggest names on radio, host of The Bobby Show, one of the most popular morning radio shows in the world.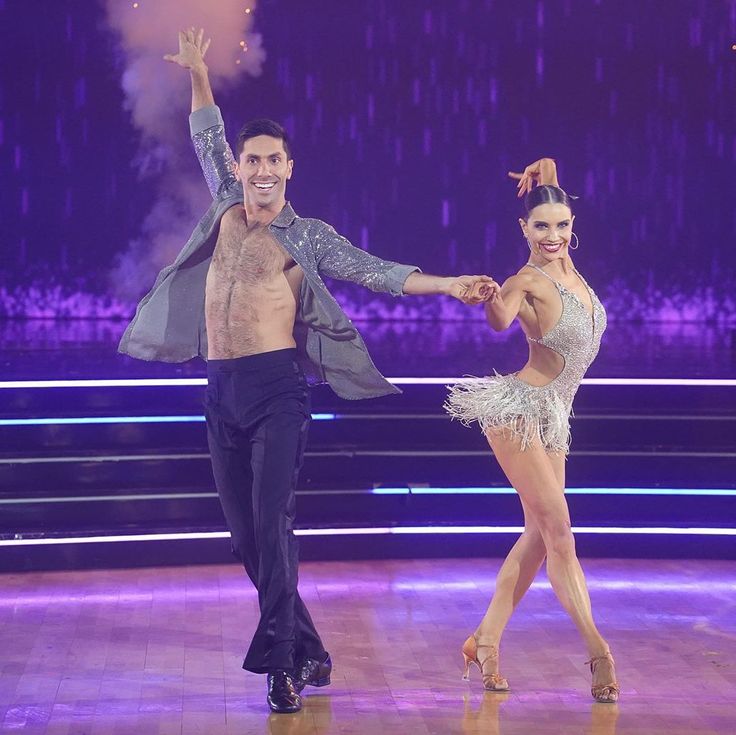 .. Autobiography
Bobby Bones Comedy Tour
NOV 30
Fri 8:00 am
Greensboro, NC - Carolina Theater - Greensboro
Dec 1
Sat 7:00
Virginia Beach, VA - Sandler Performing Arts Center
Bobby Bones Songs
If I were your boyfriend
Starbucks!
Every day is a good day
Fishing with my dad
Netflix Love Song
We can't stand each other
She's 10, I'm 2
I like you
Red white and blue
How we think every hip-hop song starts
Reconstruction with fake Luke Bryan
Bobby Bones Salary | Net Worth
He is worth approximately $7 million.
Bobby Bones Dog
He lost his dog Dusty, who had been battling life-threatening blood cancer for over 6 months. He died on Wednesday 14 March.
Bobby Bones, Amy
The 'By The Way' singer talks about why her relationship with a radio host caused huge problems in her career. Listen.
Bobby Bones Twitter
Bobby Bones on Instagram
Show Amy Bobby Bones
Bobby Bons Comedy
Who is Bobby Bobbi
Bobby Bons
Show Bobby Bobes
Radio Show Bobby Bons School Bobes
Boby Bobbi Bobbi Bobbi Bobbi Bobbi Bobbi Bobbi Bobbi Bobbi Bobbi Bobbi Bobbi
Bobby Bones Comedy Show
Bobby Bones Comedy Tour
Bobby Bones Radio Station
Bobby Bones Radio
Bobby Bones Show Today
Bobby Bones Band
Morning show Bobby Bones
Bobby Bons live
Show Bobby Bobby
tickets on Bobby Bones
Boby Bobby Bobby Bons Bobby Boons show number 9000 9000 9000 9000 9000 Boby Bobs
Listen to Bobby Bones Live
Bobby Bones Tour
Bobby Bones Station
Bobby Bones Announcement
The Morgan Bobby Bones Show
Bobby Bones Listen Live
Bobby bons Direct broadcast
Listen to Bobby Boboons show live
Listen to show bobby Boboons
Bobby bons stand
bobbi Boby Boby Bobby Bobby Boboons Bobby Bobes Bobes Bobbi Bobbi Bobbi Bobbi Bonc
Who Bobby Bones is dating
Nothing Bobby Bones
Bobby Bones the Dog
Bobby Bones Replay
The Million Dollar Show with Bobby Bones
Call Bobby Bones
Bobby Bobbi Bons Snapchat
Bobby Bones Ray
Bobby Bons Show
Boby Boby Bobby Bons: Top 30
9000 Bobby Bones
Bobby Bones and the Mad Idiots
Real Name Bobby Bones
Bobby Bones Show Live
Bobby Bones The Twitter Show
Bobby Bones New Book
Bobby Bons shows the phone number
Podkast 'Show Bobby Bons'
Mr.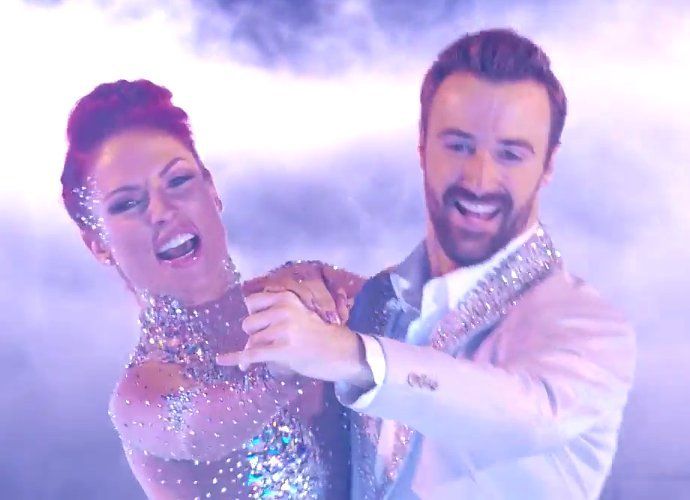 Bobby Bons on Instagram
Ray from the Bobby Bobbi Bobbi Bobby Bobbi Bobbi Bobes Facebook
9000 9000 9000 9000 9000 9000 9000 9000 9000 9000 9000 Bobby Bones
Bobby Bones: Mad Idiots
Bobby Bones Friday Dance Party
Bobby Bones Age
How old is Bobby Bones
Bobby Bones Shirts
Where Bobby Bones
lives Bobby Bobesi Bobes
Bobby Bones was fined
What is the real name Bobby Bobes
Bobby Bobby Bobbi Bobbi Bobby Bobby Bobby Bobby Bons Temp
. Bobby Bones Austin
Mr. Bobby Bones Twitter
Bobby Bones Gay
Bobby Bones GF
The Bobby Bones Show in Nashville
I Heart Radio Bobby Bones
How much Bobby Bones
earns how high Bobby Bobby
AMI BOBBI BONS shows her husband
Bobby Bobby
Bobby Bobby
Amy Bobby Bobbi Bobbi Bons Youtube Boons Boons Boons Boons Bobbi BONS BONS How much is Bobby Bones
Height Bobby Bones
Bobby Bones Bio
Bobby Bones ex-girlfriend
Iradio Bobby Bones
Where are the Bobby Bobes
Bobby Bobby
IHEARTRADIO Show Bobby Bobby
106.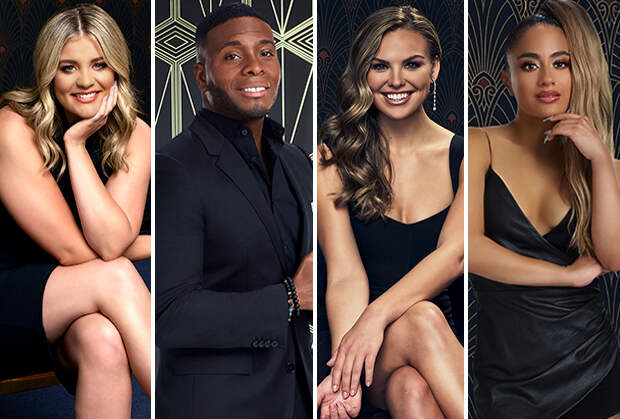 1 Bobby BONS
On which Bobby Bobby
Bobby Bobes
Bobby Bobois is earned by
bones of 9000 and his partner Sharna Burgess performed the "mirror ball miracle" of DWTS.
Updated November 20, 2018
LOS ANGELES. During the agonizingly long dramatic pause before the new Dancing with the Stars champion is crowned on Monday night, Bobby insists that he is not suffering.
An irreverent country radio host with an infectious smile and wobbly dancing skills was sure he would lose out to an arena of far more sophisticated ballroom dancers.
"It was actually pretty good for me. It wasn't like I was saying, "Oh my gosh, my God," says Bobby USA TODAY. "Because I just didn't think I was going to win."
Jemel Hill private life
Moments later, DWTS host Tom Bergeron announced that Bobby and professional partner Sharna Burgess had won the competition, beating other competitors model Alexis Ren (with professional Alan Bursten), Harry Potter star Evanna Lynch (with professional Keo Motsepe) and Disney Channel star Milo Manheim (with pro Whitney Carson).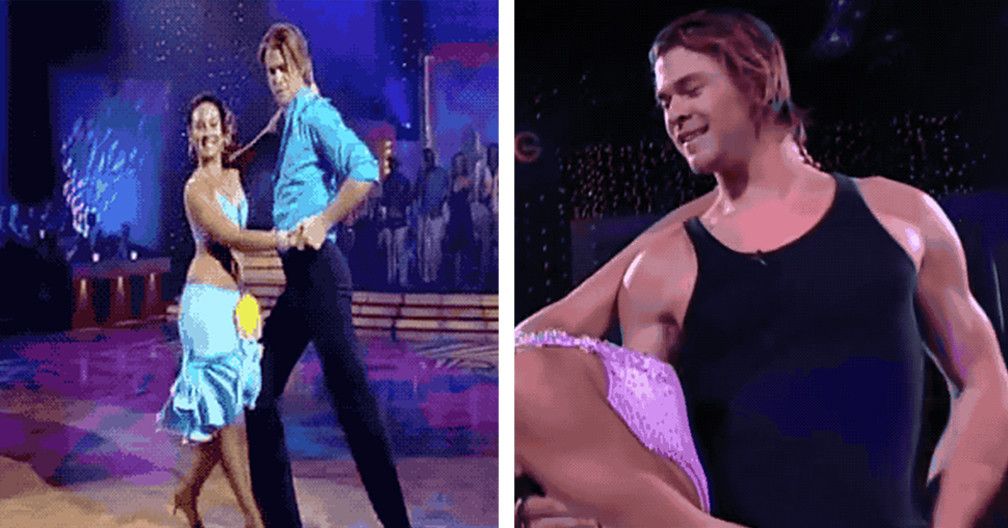 The shocking victory was called the "mirror ball miracle".
Standing ankle-deep in the glitter ceiling, with a shocked smile and lipstick on his right cheek (from Burgess), Bobby could only later thank the fans who had led him to victory, overcoming the marks of his lower judges.
"I am so grateful to my people. They won, says Bobby. "And Sharna."
Bobby made it clear that he had to give his full support to his professional partner Burgess, who made the most of his strengths and hid obvious dance flaws to ride to an incredible victory. Seconds after their names were announced, Bobby dragged Burgess onto the dance floor and urgently spoke to her as the glitter fell and fireworks burst. It was Burgess' first "mirror" trophy after three runners-up victories.
"The only thing I said to her during those first 10 seconds was, 'I'm so happy for you. So happy ". That's all I wanted her to know. And I meant it too," says Bobby. "I really love people who deserve a mirror ball.
These are the people who put us here, and Sharna.
But honestly, Bobby is a force of nature who really had what even he calls "the best dance night I've ever had in my life."
how old is ronda walker wdiv
During the final freestyle dance of the couple - Panic! at the Greatest Show disco, Bobby in a top hat hit all his best sides. He smiled, calling himself "ignorant" in the opening, before patting his hooves delightfully - he then silenced the audience to add a cheeky "thread" dance at the end.
Even the stern judge Len Goodman was moved when he said that the "people's champion" was supposed to "become my champion tonight". For the first time, Bobby and Burgess received the top 10 from three judges. The duo fell to the floor in shock.
"We've never even gotten a nine before, but we got a 10," says Bobby.
"I thought it would be the peak of our night and season," says Burgess. "Then they went and gave us the mirror ball trophy.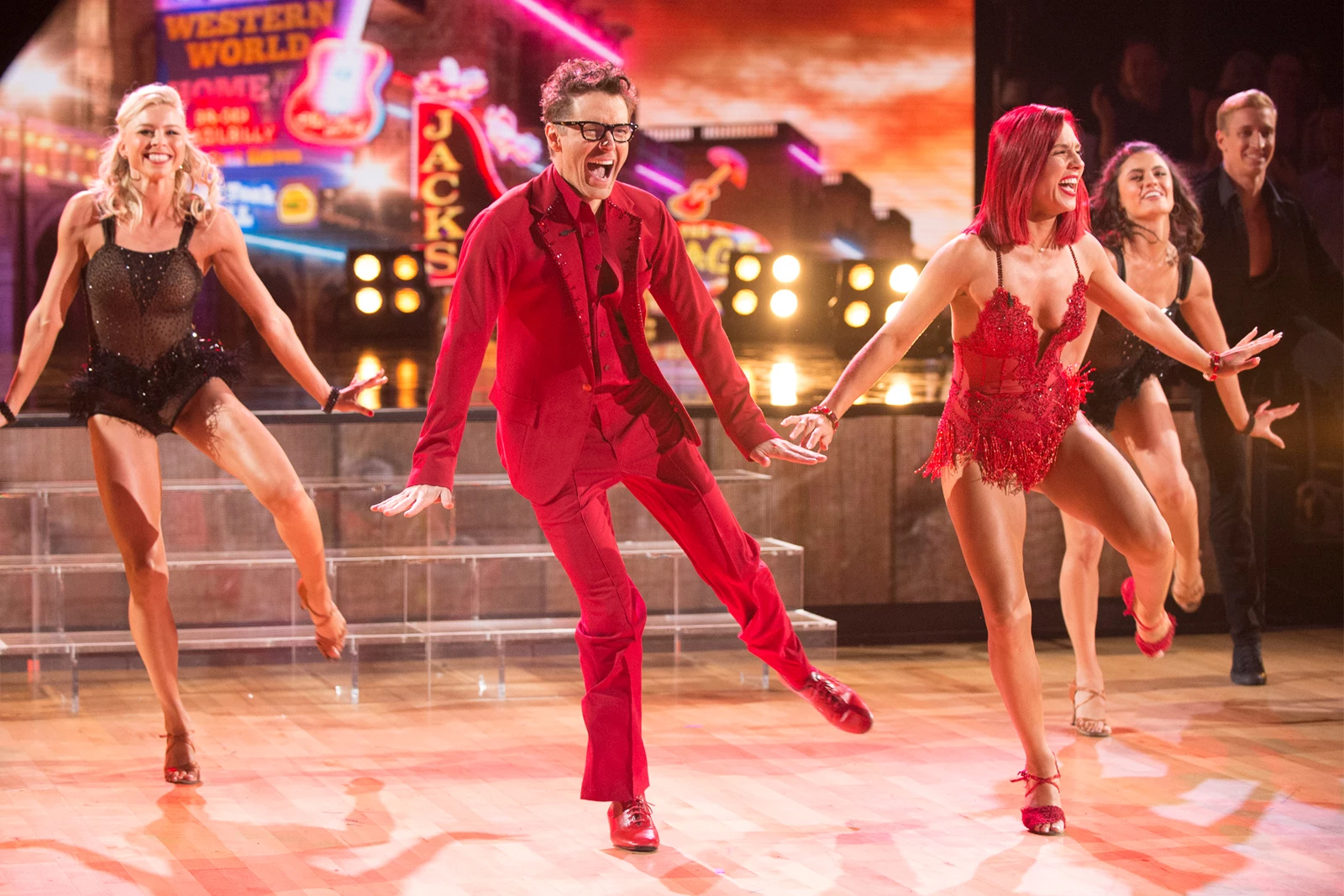 "
In a season in which the popular vote caused upset, shocking send-offs from final dancers, and disdain from dancers, Bobby won the final victory. But it is impossible to keep it against him. Even Disney Manheim, who masterfully danced two numbers to achieve a perfect score in defeat, could only shake his head in admiration.
"I'm so happy for Bobby, it's a show about who the man is," says Manheim. "And Bobby is a champion."
Bobby didn't have many answers regarding his next steps or even where he was going to place his mirror ball trophy.
"I have no idea what I'm going to do with this. Now I just want to put it down because it's so heavy," he says. "I just know that I will remember this truly crazy journey that I went through."
Source: usatoday.com
Rating of all winners of the contest 'Dancing with the Stars' | ScreenRant
It's hard to believe that Dancing with the Stars has been on the air since 2005. Check out the ranking of all 28 winners throughout the history of the show.
It's hard to believe that Dancing With the Stars has been on the air since 2005. In its twenty-five years of existence, the show has given fans twenty-eight seasons of winners, a host of great dance professionals, and many inspiring stories.
RELATED: 10 Most Exciting Reality Shows About Real People (That Aren't On TLC)
28 Adam Rippon (Season 26)
Olympic figure skater and pop culture expert Adam Rippon is known for his style, but his final with Jenna Johnson is not a clear favorite. The team's avant-garde fusion freestyle got mixed reviews from the judges, but still won the game.
27Drew Lachey (Season 2)
Jessica Simpson's ex-son-in-law took him home with the help of his partner Cheryl Burke. Burke and her 98 Degrees star are remembered for their sexy "Save a Horse (Ride a Cowboy)" dance, as well as their final, more tame, cha-cha-cha. Lashi did well, but was not the most coordinated of the contestants.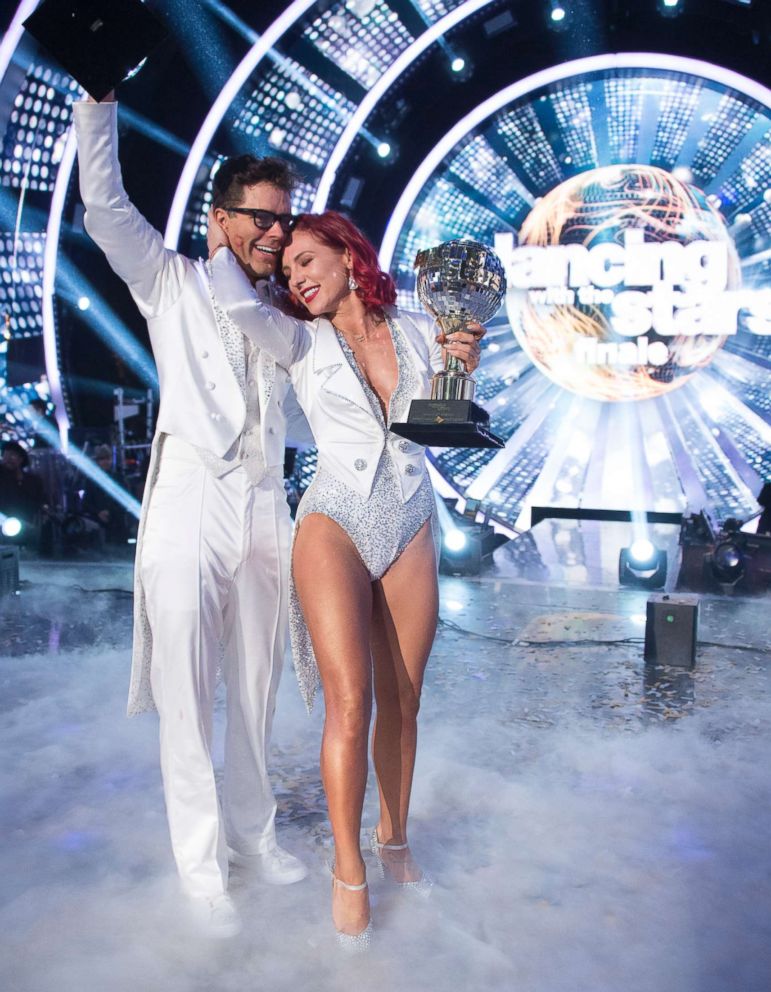 26 Donald Driver (Season 14)
Donald Driver led the Green Bay Packers to Super Bowl victory, but Peta Murgatroyd helped him hone his dancing skills. Driver made a splash on the dance floor and performed very well.
25Bobby Bones (Season 27)
American Idol mentor and radio host Bobby Bones won the season with Sharna Burgess. This was the couple's second dance to the music of The Greatest Showman . They did a great job and Sharna was very happy with her first win.
24Kelly Monaco (Season 1)
In the first season of DWTS , the General Hospital star won with Alec Mazo. Kelly did a great job and looked great in it Dirty Dancing number, although it flew by.
2. 3Hines Ward (Season 12)
Hines Ward won with the beautiful Kim Johnson. The football coach, Super Bowl MVP and ex-defenseman who has come into his own has progressed as the season has progressed and has shown he's had a lot of fun just by smiling.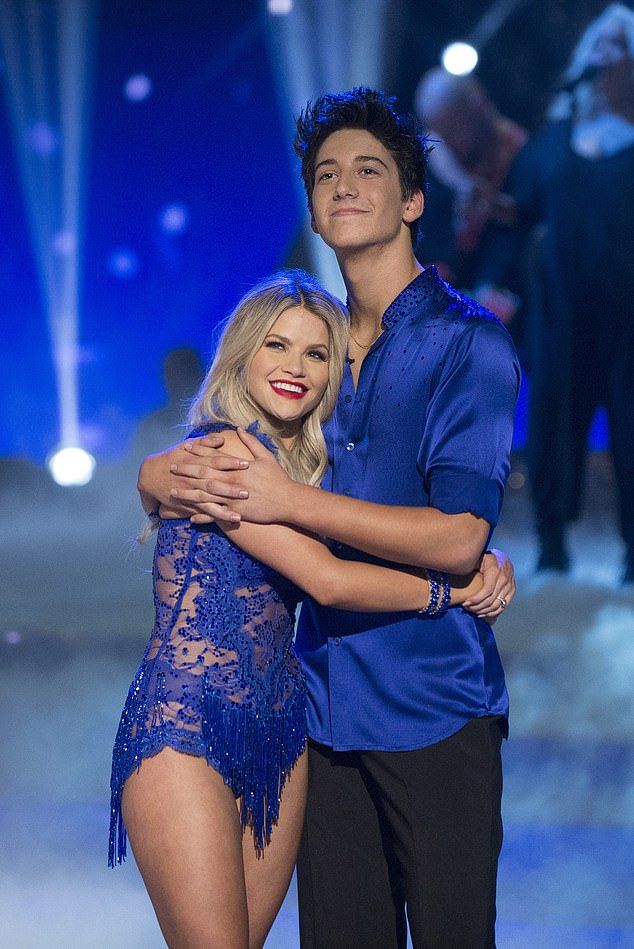 22Kelly Pickler (Season 16)
The country singer rose to fame after American Idol and found her skills in ballroom dancing with Derek Hough. Kelly and Derek received rave reviews from the judges and were the favorites of the season.
21Emmitt Smith (Season 3)
Former running backs for the Dallas Cowboys beat Mario Lopez with Cheryl Burke. Emmitt has shown great success with his simple samba and it's always great to see players master the art of ballroom dancing.
twenty Brooke Burke (Season 7)
This actress was the perfect fit for Derek Hough. It's funny to remember how she was on the show considering she was the host of DWTS from seasons ten to seventeen.
19Rashad Jennings (Season 24)
Rashad Jennings played football for the Oakland Raiders and the New York Giants. He won his season with Emma Slater after the duo danced a fun mix of cha-cha tango.
RELATED: Dancing with the Stars: Who Found Love in Past Seasons of
Rashad showed off his charming personality and fans were thrilled to win.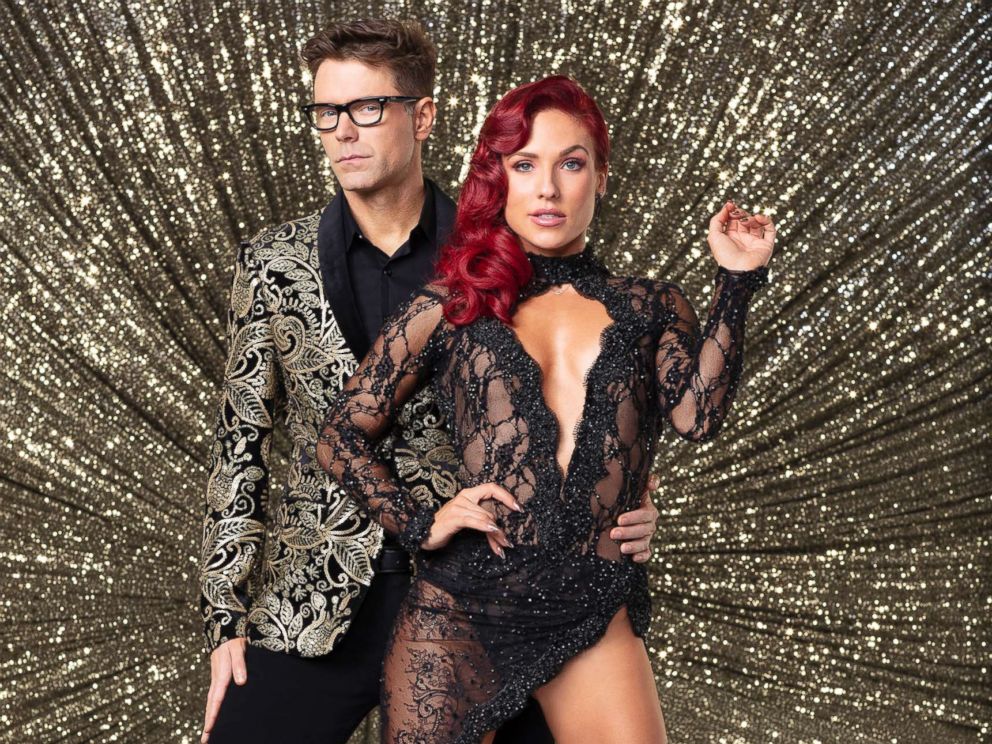 18Meryl Davis (season 18)
Olympic champion in ice dancing Meryl Davis defeated Maxim Chmerkovskiy. Davis was delightful to look at and versatility in all of her dances for the season.
17Jennifer Gray (Season 11)
Known as "Baby" and Jeanie Bueller, Jennifer Gray did an amazing job with partner Derek Hough. DWTS . It's only fitting that the star of Dirty Dancing should win!
16Lori Hernandez (Season 23)
Lori Hernandez won the season against Val Khmerkovsky. She competed in the 2016 Final Five in Rio de Janeiro, winning the US gold medal. The gymnast was a pleasure to look at and has great stage ability.
fifteenJ. R. Martinez (Season 13)
JR Martinez is a veteran actor, burn survivor and motivational speaker. He rightfully won with Karina Smirnova and became a real inspiration for everyone who watched.
14Hannah Brown (season 28)
In the last season finale of Dancing With the Stars , former bachelor Hannah Brown won with Alan Bursten, putting Kel Mitchell in second place.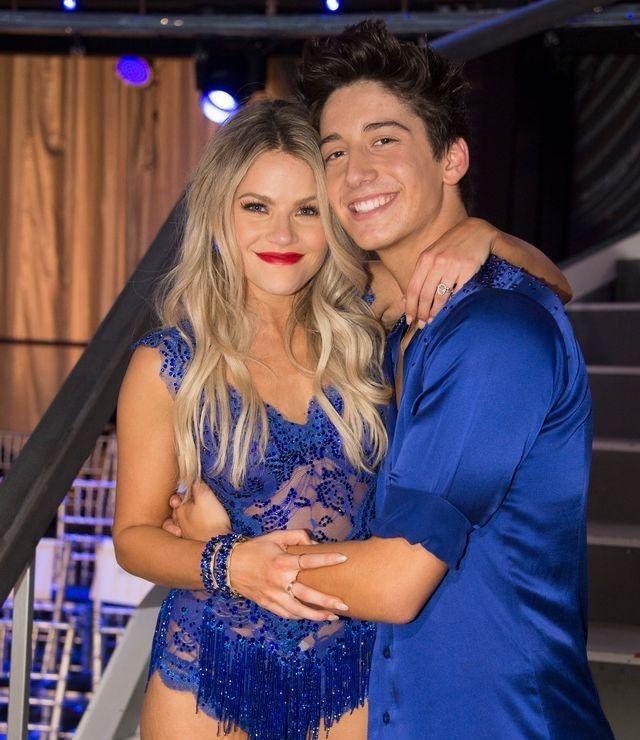 Hannah has been a controversial figure since she was At Bachelorette but she did a great job and really impressed the audience and the judges with her final numbers.
13Melissa Rycroft (season 15)
Melissa Rycroft became famous thanks to Jason Mesnick's season. Bachelor and she turned out to be an exquisite dancer looking to win it all with Tony Dovolani.
12Hélio Castroneves (Season 5)
Hélio Castroneves is a Brazilian racing driver and three-time Indy 500 winner. He did a phenomenal job with his beautiful partner Julianne Hough, making the duo a clear fan favorite.
elevenSean Johnson (Season 8)
Sean Johnson proved herself to be the all-around champion by thrillingly winning against Mark Ballas in her motivating and vibrant season. Ballas and Johnson were the perfect duo.
10Bindi Irwin (Season 21)
Professional Derek Hough has brought many celebrities to the Mirror Ball, but there's something special about conservationist and zookeeper Bindi Irwin.
The late Crocodile Hunter's daughter danced the impassioned finale to "Footprints in the Sand" after a season full of other grand numbers.
9Amber Riley (season 17)
Glee star Amber Riley is a Grammy nominated singer with a gift for dancing. She was dynamic on screen with Derek Hough and truly shone every time she performed.
8Nicole Scherzinger (Season 10)
This Pussycat Doll earned this Mirror Ball trophy with Derek Hough, wowing the crowd with virtually every dance she performed. The fans were obsessed with both of them and the judges approved.
7Donny Osmond (Season 9)
Musical legend, Donny Osmond won Dancing with Kim Johnson. He was as affable as ever and tried to squeeze out of his years as an entertainer and performer.
6Apolo Ohno (Season 4)
Pro Julianne Hough and star Apolo Ohno, an eight-time Olympic medalist in track speed, blew everyone away this season and it's safe to say Ohno is one of the all-time favorites.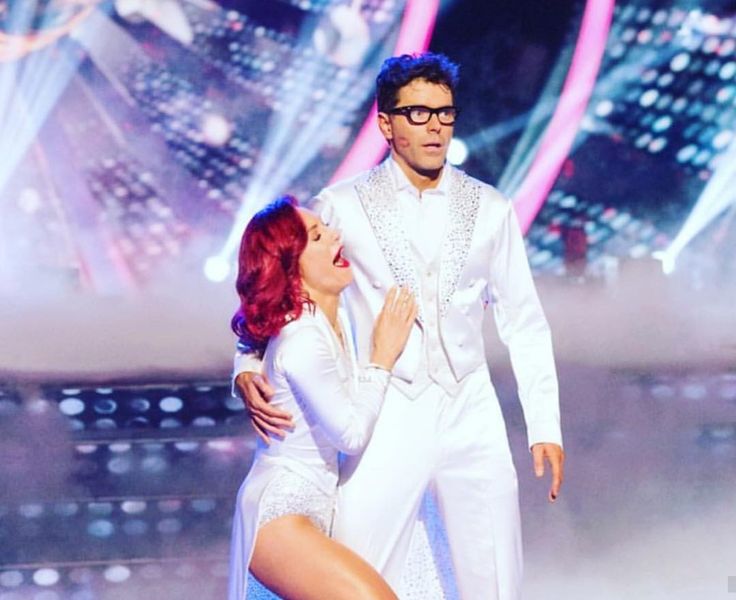 DWTS .
5Jordan Fisher (season 25)
Jordan Fisher is known for his roles in Hamilton, Dear Evan Hansen, and To all the boys: P.S. I continue to love you . The actor's partner was Lindsey Arnold. Their final performance together amazed everyone on the live broadcast as well as viewers at home.
RELATED: Dancing with the Stars: Zendaya's Best Performances of Season 16
Jordan's energy on stage was amazing, and Judge Carrie Ann Inaba noted that the star helped her professional partner grow throughout the season.
4Alfonso Ribeiro (Season 19)
Alfonso Ribeiro won DWTS with Whitney Carson. The professional showed the best moves in Ribeiro, who even had to pay tribute to his days. At Fresh Prince of Bel-Air during one issue.
3Rumer Willis (Season 20)
Actress Rumer Willis was outstanding in her running. DWTS . He and Val Chmerkovsky blew up the dance floor with their moves, especially the incendiary paso doble featuring Artem Chigvintsev.