When you taught me how to dance miss potter
Miss Potter: Katie Melua - When You Taught Me How to Dance (Music Video 2006)
YOUR RATING
YOUR RATING
Stars

David Bamber(archive footage)
Judith Barker(archive footage)
Lucy Boynton(archive footage)
Stars

David Bamber(archive footage)
Judith Barker(archive footage)
Lucy Boynton(archive footage)
See production, box office & company info
See more at IMDbPro
Photos
Top cast
David Bamber
Fruing Warne
(archive footage)
(uncredited)
Judith Barker
Hilda
(archive footage)
(uncredited)
Lucy Boynton
Young Beatrix
(archive footage)
(uncredited)
Jennifer Castle
Jane
(archive footage)
(uncredited)
Barbara Flynn
Helen Potter
(archive footage)
(uncredited)
Matyelok Gibbs
Miss Wiggin
(archive footage)
(uncredited)
Patricia Kerrigan
Fiona
(archive footage)
(uncredited)
Anton Lesser
Harold Warne
(archive footage)
(uncredited)
Ewan McGregor
Norman Warne
(archive footage)
(uncredited)
Katie Melua
Katie Melua
(archive footage)
(uncredited)
Lloyd Owen
William Heelis
(archive footage)
(uncredited)
Bill Paterson
Rupert Potter
(archive footage)
(uncredited)
Emily Watson
Millie Warne
(archive footage)
(uncredited)
Renée Zellweger
Beatrix Potter
(archive footage)
(uncredited)
All cast & crew
Production, box office & more at IMDbPro
Storyline
Did you know
Connections

Features Miss Potter (2006)
User reviews
Be the first to review
Details
Release date
Country of origin
Language
Filming locations
See more company credits at IMDbPro
Technical specs
Related news
Contribute to this page
Suggest an edit or add missing content
More to explore
Recently viewed
You have no recently viewed pages
Nigel Westlake - Composer Interview with focus on Miss Potter
This interview was conducted by telephone on 4th January 2007, with Jim Paterson speaking to Nigel Westlake about his musical background and the (soon to be released) film Miss Potter which covers a key period in the life of Beatrix Potter.
An audio version of this interview is also available for download as an mp3 podcast (23Mb).
Musical Background
JP: The Miss Potter film and soundtrack is going to be released shortly in the UK. I've a number of questions about the music, but first I'd like to understand a little bit more about your musical background and how you came to work in film music.
NW: I began my musical career playing the clarinet. My father was the principal clarinettist in the Sydney Symphony Orchestra and he taught me to play from about the age of 10, and for many years I aspired to become an orchestral clarinettist and follow in his footsteps. In my mid-teens I started experimenting with composition, and became quite interested in the process of composing and its impact on my interpretation of existing classical music, namely the music I was studying at the time, that being the clarinet repertoire of great concertos and so on. I began to write little pieces for my friends to play, a very diverse collection of instrumentalists from jazz, classical and rock backgrounds.
We formed a band and we toured with the band for a few years along the East coast of Australia with some success. Through that experience I began to get invitations to compose music for Radio and Theatre and Circus, and by and by I became involved in film.
My mother found a little ad in the paper one day which she cut out to show to me, which was asking for applicants to sign up for the first ever music and film course at the Australian Film and Television School based in Sidney. I applied for it thinking that I didn't have a chance of getting in but I did, and my work was noticed by some producers who were involved in the course and I was subsequently invited to write for some documentaries. During this time I was maintaining a career as a clarinet player. So I had for quite some time a dual career existence as a composer of television and media music, and on the other hand a classical career as a clarinettist in various chamber music ensembles. It was about 11 years ago that my composition career eclipsed my playing career and I started to get some fantastic offers to write film scores.
But really it did interfere with my performing career, so at that point I began to concentrate fully on composition and I actually stopped playing the clarinet. So that's where I've come from. I'm a self-taught composer and gained a lot of my skills working as an instrumentalist with other instrumentalists, with a keen interest in contemporary music.
JP: That's very interesting. You say that you were self-taught but you did attend that course in Sidney.
NW: Well that was a short couse, about 8 weeks long, and it was more to do with the mechanics of fitting music with film. It wasn't a composition course as such but about applying music to film. I had as my tutor a brilliant American composer called Bill Motzing, who's been involved for many years now in a number of feature scores himself and more recently he's been doing a lot of teaching and orchestration for other composers. That was a wonderful introduction into music for film. I've also had a great opportunity to take my scores to other composers whose work I admire, and get them to commment on the work and give me feedback in a more informal situation.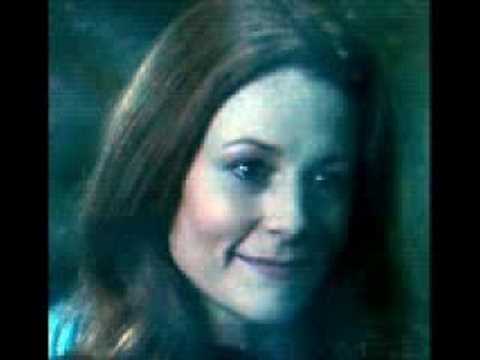 So "self-taught" is a bit of a long shot, but it has been more an informal approach to composition.
JP: Yes, so you didn't study composition formally for 3 or 4 years at University. In your film music you mentioned a number of documentaries but, to my mind at least, you are most familiar as the composer for the Babe films.
NW: A lot of the documentaries I've done have been for lesser known television presentations, but more recently I've been involved in Imax films, which in a sense are documentaries. I've done 5 Imax film scores to date, and that's a wonderful format to work in which is very different to the standard drama feature film score.
Miss Potter - music box theme and song
JP: So going back to Babe then, the first Babe film was directed by Chris Noonan just like Miss Potter. Have you formed a particular close relationship with Chris?
NW: Yes, we formed quite a close relationship.
It was a very healthy composer-director relationship that we established on Babe, and we always said that we would look for another project to work on together. Chris has been very busy the last 10 years or so developing a number of film scripts, several of which he'll now be bringing to the screen over the next few years. But Miss Potter was one that he felt would be interesting for us to work on together, so I was invited to submit some ideas for this score. In fact one particular idea which is in the centre of the film is a very touching scene where Ewan McGregor who is playing the part of Beatrix Potter's publisher, Norman Warne, is taken up to Beatrix's bedroom one Christmas Eve in order for her to present him with a beautiful painting that she has done as a Christmas gift for him to show her appreciation for his support of her work, in the publication of her first children's book "The Story of Peter Rabbit". He notices in the corner of her room a little music box. He picks it up and it begins to play.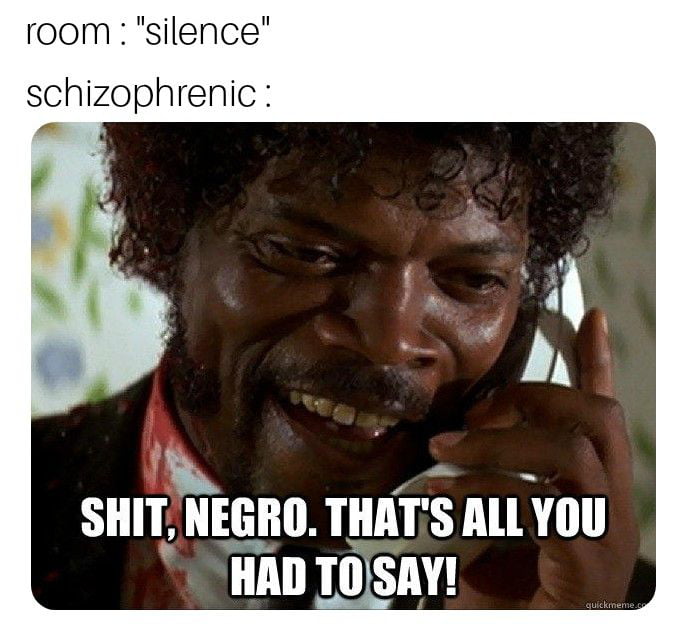 He says "Oh yes I know this tune which is "Let Me Teach You How To Dance"." He says he's a terrible dancer but the words are rather sweet. Beatrix says to him "Oh, you know the words. Can you please sing the words for me." and then Ewan proceeds to sing this song.
Chris rang me up several says before they were due to film this scene and said we've got this song and we haven't got a tune for it. I think I'd like you to write me a waltz in the style of the popular genre of the period circa 1890s. It should be very formal, very sweet like a parlour song. This was of course a new venture for me having never written anything like this before, but I quickly dashed off a tune and sent it through to Chris on email as an mp3 file, saying "is this the sort of thing that you want? And if it is I'll keep developing it to make it better for the shoot". He wrote back a couple of days later saying "Yes, we've shot the scene and the tune worked beautifully, thank you very much. Would you like to come to London and write the score? Because I think that this theme should be incorporated as part of the score of this film and you're obviously the person to do it.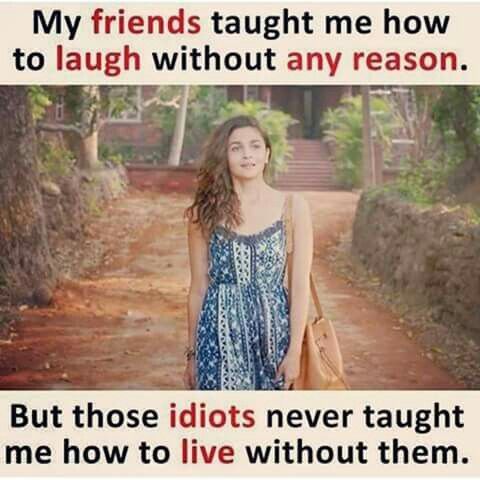 So it was with great excitement that I packed up and moved to London for several months and worked very closely with Chris on the score. I had the wonderful opportunity to work in London with fantastic, top-of-the-tree session musicians. I had the great priviledge to work with people like Maggie Rodford at Air-Edel and of course Mike Batt and Katie Melua who came on board at the very last moment.
JP: So how did that happen? Were you involved?
NW: What happened was I got a call from Maggie a couple of days before I was due to leave London to return to Sidney, because the score had all been recorded and the job had wound up. Maggie said "Look, the producers are interested in turning the music box tune into some sort of pop song for the end credits." Of course my immediate reaction was "It's a waltz. When was the last time a waltz was like a popular song? Maybe 80 years ago or something." She said "I think you should give it a go, and I think the perfect person to work with would be Katie Melua, and Mike Batt.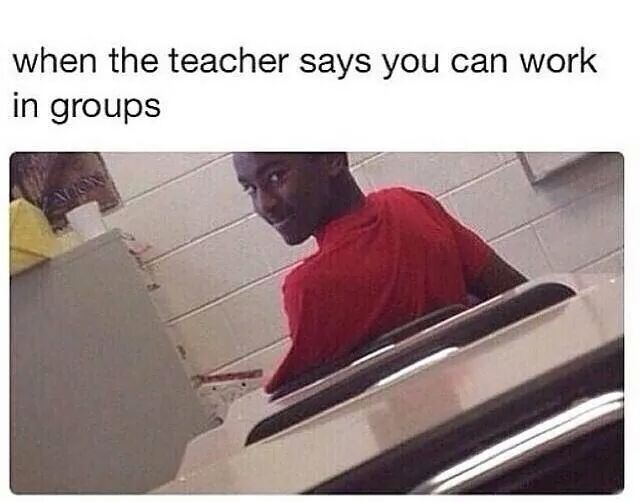 " Of course I'd known of Mike Batt's work for many years, his work on the Wombles and his music theatre piece "The Hunting of the Snark". In fact my mother played in his orchestra when he toured to Australia with that show. She brought home a CD of his work and played it to me, saying here's a distinguished chap who's doing some good stuff. So I was really quite familiar with Mike's work.
So I went up to his studio one morning and he said "OK we've got the band booked at midday and the orchestra's coming in at three, and Katie's coming in at six, so where's the song?" I said "Well here's the music box tune. Basically we have to turn the lyrics around." Because in the film it's sung by a male: "Let Me Teach You How To Dance" a sort of patriarchal male gesture. In the case of Katie singing it, Mike turned the whole thing around and in 40 minutes and re-wrote the lyrics for this beautiful song "When You Taugh Me How To Dance". So that in a sense becomes the spirit of Beatrix Potter reminiscing on her early days, and her first romantic encounter with her publisher Norman Warne.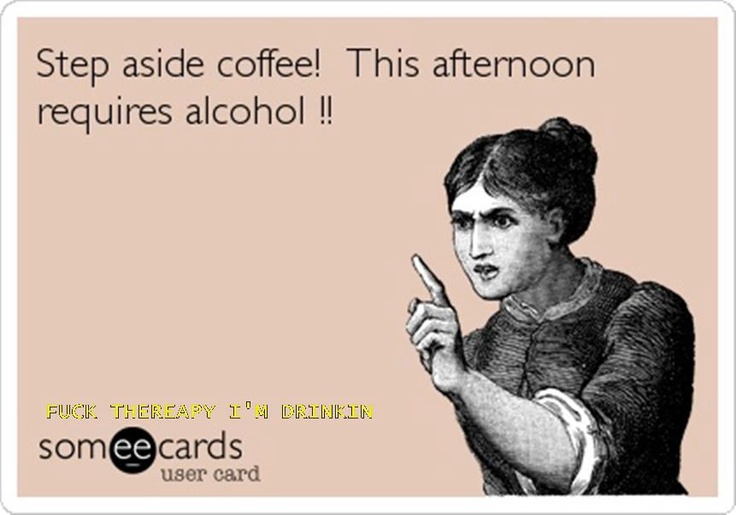 When I played it to the editor of the film, Robin Sales, he said it's just like Renee Zellwegger actually singing it in the style of Beatrix Potter as it encaptulates the spirit of it, the slightly eccentric, quirky yet warm spirit of Beatrix herself. And it happened in 12 hours!
JP: So no time pressures then!
NW: No, you know what it's like in film. So it was great to have Mike there. He works so closely with Katie and understands her voice. To write those lyrics so quickly, he's just a genius you know. That was great. We sent the finished tape along to the mixing session, and all the producers were absolutely overwelmed with the response. They were very excited by it, and so it becomes this prominent song at the end of the film.
JP: I've heard the soundtrack obviously, but I've not seen the film as it's not been released yet.
NW: As you'll see Jim that theme is a recurring theme throughout the score, and in a way it becomes Beatrix's theme that accompanies her through this labyrinth of emotional turmoil that is encapsulated within this six years that cover that period of her life.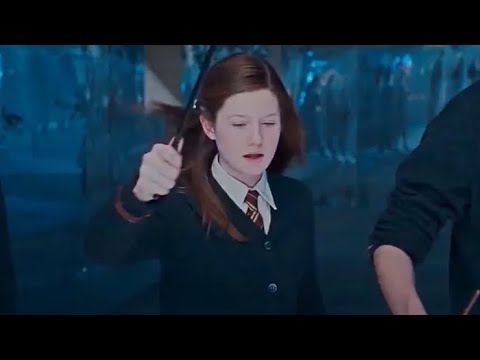 Miss Potter - other aspects of the score:
JP: Other than this key theme then, what kind of direction did Chris Noonan give you? What kind of guidance?
NW: The score works on several levels. The other thing we spoke about in great detail was the fact that you're dealing with characters from the Victorian era, very straightlaced, people never said exactly what they were thinking. It was a very cloistered and repressive environment. All the time there's these deep emotional undercurrents underpinning the action on screen. You're not actually looking at that on the screen but you know that it's there because of the dramatic context of the work. So Chris wanted the music to take on this almost subliminal aspect, and try and support the undercurrents of the dramatic context that was happening between the various characters. So the score in some instances is working on that level, and then in other instances you've got the beauty and wonder of Beatrix's imagination, the creative spark that helps her create these wonderful characters in her books.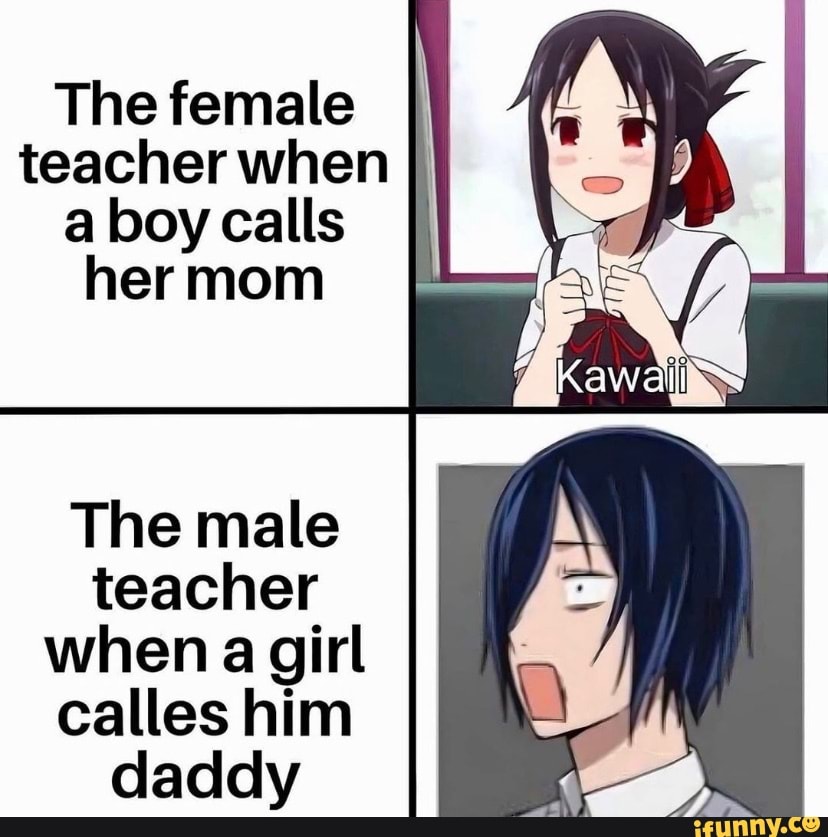 That in itself is another strand of the score, where a particular theme is used, orchestrated with celeste and harp to give a sort of magical quality to the work.
JP: As I've said I've not seen the film, but trailers from the film have been shown on TV, and some of the characters in the illustrations in her books are animated. Is there a lot of animation and did it require a special approach to the music?
NW: No, I'm not sure that I've seen that particular trailer but the characters only come alive for very brief moments and not very frequently. So more often than not there might be a very subtle musical reference to their actual movement when they're animated. It's more a case of the music supporting Beatrix's inner life, her fantasy world. So there's no great slabs of time where the characters are interacting with her. You only get the occasional blink of an eye or character running off a page or something like that. It's not an animation in that sense, in the traditional understanding of the word animation.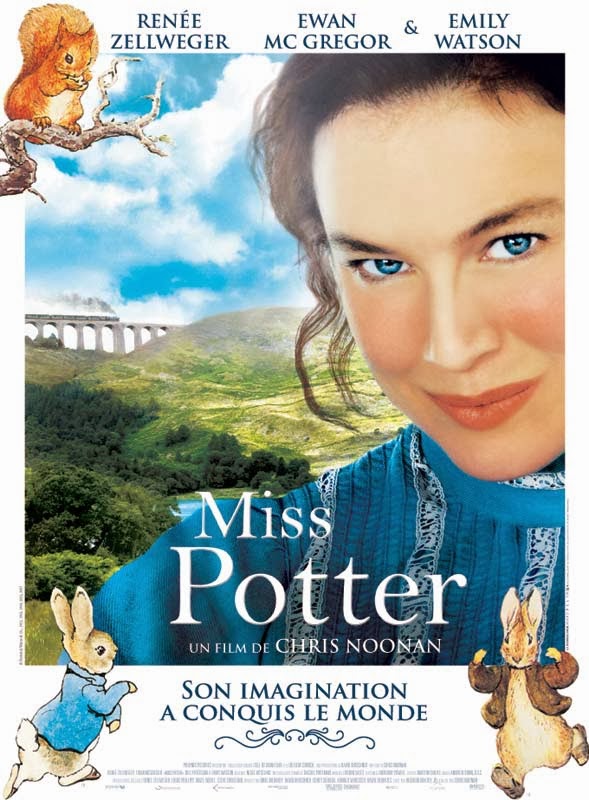 Certainly animation is used very effectively but very subtly as part of the film. It wasn't like working on a cartoon.
JP: Yes. It's sometimes hard to get the impression of what a film's like from a trailer because it emphasises particular moments. The other thing I wanted to ask you about is that Rachel Portman is credited with 3 of the tracks on the album. How did that come about?
NW: That was a directive from the producers. They felt that she had a certain approach that was appropriate for several scenes in the film. So it came to be that she wrote a theme which is used on a number of occasions for Beatrix's involvement in the Lake District. Towards the end of the film Beatrix moves to the Lake District and buys up a lot of farm land up there and becomes very attached to this place, because that's one of the great heritages of her life as she left all this land in its original condition to the British people. So it was seen as appropriate that Rachel become involved.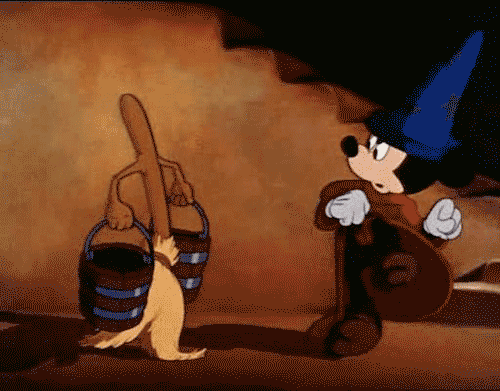 I guess she had a particular approach or sound that they were looking for, so she wrote a few tracks for the film.
JP: It seems to blend quite well together on the CD.
NW: That's good, I'm glad you said that, Jim. We didn't actually collaborate at all, we were working quite separately. She was being supervised by producers so I wasn't really sure what they were up to. She had been listening to my score when she started work on the film, so she followed a very similar pattern in orchestration.
JP: Yes, that's right, the instrumentation is obviously very similar, just strings and woodwind with piano, and you mentioned harp and celeste.
NW: Yes, that's right. We had pretty much an identical orchestra between us.
JP: Were there any other aspects of the film that you saw as being key to the music, or particularly difficult to score.
NW: I guess the most challenging aspect of the score was dealing with transitional passages in time.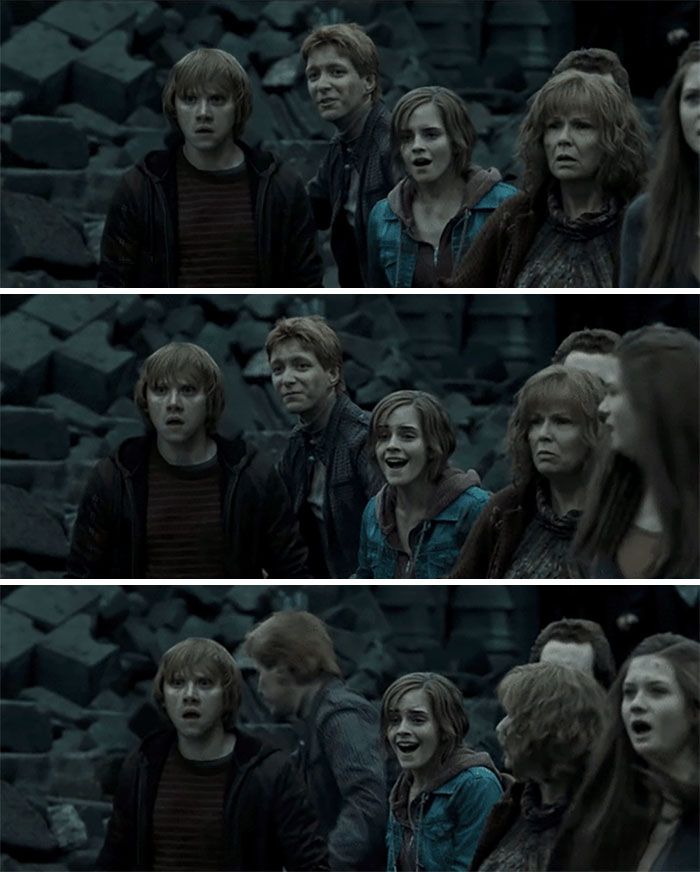 For instance there's one track on the score which is track 9 on the soundtrack which is "Beatrix and Norman", which is basically establishing Beatrix's relationship with her publisher. She is forbidden to marry him by her parents because he is seen to be a tradesman and beneath them. So the parents say we're going on a vacation for 6 months. If at the end of that time you still love him then you can proceed and get married. There's this wonderful scene, a big romantic emotional peak of the film where he comes to see her off at the station on her way to the Lake District for her vacation. As you'll see in the picture this has to traverse some very interesting, emotional moments, and either side of that railway sequence is a bunch of footage of Beatrix and Norman together. That was quite difficult to make those transitions between those quite intimate scenes and then lightening up into a larger orchestral palette for the farewell at the station and situations like that. Once I had the thematic material at my finger tips it was then a matter of fitting it to picture and making those transitions seemless and as effortless as possible which is always a challenge.
So that was the most challenging aspect of it.
Next Steps:
JP: I'll look out for that scene in the film when it comes out. So what's next for you musically. Have you got other projects lined up, or maybe you're already in the middle of some projects?
NW: Yes I've got many things lined up over the next couple of years, several orchestral commissions for local orchestras here in Australia and some chamber music works. And I'm looking at a few film scripts at the moment, one of which is with Chris Noonan again, based in South Africa, a film called called Zebras. This is a very exciting script, and he's going into pre-production shortly on that one. It will involve a lot of traditional African music as well as orchestral underscore. So I'm very excited about that. We'll see if that comes off, you know how it is with films: You never know until it's actually in the can. So plenty of work which is great.
JP: I think we're coming towards the end of our allotted time, I want to thank you very much for your time.
It's been very interesting listening to you and I'm looking forward to seeing the film when it comes out.
NW: Great, Jim, great to talk to you and I hope you enjoy it.
JP: Thanks very much and best wishes on those future projects that you talked about including Zebras.
NW: Thanks very much, Jim, and best wishes to you also.
JP: Thanks very much and goodbye.
Miss Potter - Miss Potter
Miss Potter 2006 biographical drama film directed by Chris Noonan. It is based on the life of a children's author and illustrator. Beatrix Potter, and combines stories from her own life with animated episodes featuring characters from her stories such as Peter the Rabbit. Screenwriter Richard Maltby, Jr., director of the Tony Award-winning Broadway revue, Fosse , starring movie stars Renée Zellweger, Ewan McGregor as her publisher and fiancé, Norman Warne, and Lloyd Owen as attorney William Hillis.
Emily Watson plays Warne's sister, Millie. Lucy Boynton also plays the young Beatrix Potter and Justin McDonald appears as the young William Heales. This was filmed at St. Peter's Square in Hammersmith, Cecil Court, Osterley Park, Covent Garden, the Isle of Man, Scotland and the Lake District.
Miss Potter received a limited release in the United States on December 29, 2006 to allow the film to compete for the 2007 Oscars. pre-Oscar release date of February 25, 2007 [2] The date seemed to change several times, but the Weinstein Company's website eventually listed the release date as March 9. The film received generally positive reviews. [3] and earned Zellweger a sixth Golden Globe nomination.
Content
1 section
2 Chop
3 production
4 Reception
5 songs
6 Recommendations
7 External link and revealing that she is a London spinster and that her ambition to become a children's writer is widely frowned upon. She and her chaperone, Miss Wiggin, visit Harold and Fruiting Varne, who decide to publish it on The Tale of Peter Rabbit . Beatrix is ​​delighted and returns home to celebrate the event through the parks. However, it turns out that the Warne brothers think her book is preposterous and no doubt a failure. The only reason they agreed to release this is because they promised their little brother, Norman, the project.

When Norman visits Beatrix, they make a decision about her book regarding size, color and price. Norman admits he's never done anything like this before, but he's thought a lot about her book. Beatrix realizes what Norman's brothers have done, but she and Norman are determined to prove them wrong. Norman takes Beatrix to the printer and she reproduces her drawings and sells copies of her book. Beatrix and Norman visit the Warne family, where Beatrix meets the wheelchair-bound Mrs. Warne and Norman's sister Millie. Millie has decided that she and Beatrix will be friends and is overjoyed that Beatrix is ​​an old maid like Millie, who thinks men are just boring. The family befriends Beatrix, but Helen Potter, Beatrix's social climbing mother, is unhappy with her daughter's time with the merchants.

When she returns home, Beatrix and Helen argue about Beatrix's decision not to marry. Beatrix reminds her mother of the book she wrote, and her mother retorts that she believes the venture will fail. However, book sales are doing very well, and copies are on display in many shop windows. Norman encourages Beatrix to submit more stories for publication. Even Beatrix's father, Rupert, buys a copy of A Tale of Two Bad Mice after hearing his friends at the Reform Club buy them. Encouraged by her father's success and support, Beatrix invites Norman and Millie to her family's Christmas party. Everyone is having fun at the party, and Beatrix shows Norman a story she is writing especially for him, "The Bunnies' Christmas Party". She shows him a drawing from the story and shows him her workshop where she writes and draws. Miss Wiggin falls asleep from too much brandy (a generous helping of which Norman added to her cup of coffee) and Norman musters up the courage to propose to Beatrix. Mrs. Potter interrupts them before Beatrix can answer and they join the other guests in the living room. Beatrix confesses to Millie about Norman proposing and Millie convinces her to say yes. Beatrix then tells the guests the stories she writes, and they are delighted and amused. Mrs. Potter, however, does not understand what is being said. As the guests leave, Beatrix whispers her agreement to marry Norman, who is overjoyed.

Norman visits Rupert Potter at his club to ask for his consent and is fired minutes later. At the Potter household, Beatrix and her parents argue over her decision to marry Norman. Beatrix is ​​relentless. Mrs. Potter tells her that Potter cannot marry a trade, but Beatrix reminds her that her grandfathers were merchants. When Mrs. Potter threatens to deprive her daughter of her financial position, Beatrix reminds them of her brother Bertram, who married the daughter of a wine merchant and was not rejected. She states that she can survive on her own with her books. Mr. Potter tries to reason with his daughter, but she tells him that she wants to be loved and not just married to someone because he can provide for her.

Beatrix asks the bank about her royalties, wondering if she could ever buy a house in the country. She is surprised and delighted to learn that book sales have made her wealthy enough to buy several estates and a house in the city if she so desires. When she returns home, her parents propose that Beatrix keep her engagement to Norman a secret and vacation with them in the Lake District for the summer. If she still wishes to marry him at the end of the summer, they agree that they will not object to the marriage. Beatrix agrees to the proposal and is quite convinced that she will not change her mind, telling her parents to prepare for the October wedding.

Norman and Beatrix kiss goodbye at the train station and write many letters while apart until one day a letter arrives from his sister Millie informing him that Norman is ill. Beatrix returns to London to find that Norman has died. Overcome with grief, Beatrix locks herself in her room. She turns to her drawing, only to find her characters disappearing from the page. Millie comes to visit and console her, and Beatrix decides that she must leave the house.

Beatrix buys a farm in a village in the Lake District and moves there to resume her work. She hires a farmhand to run the farm and finds solace in her surroundings. With the help of her lawyer, William Hillis, she outbids real estate developers at auctions and buys many more farms and land in the area to preserve nature. The captions explain that eight years after moving to the Lake District, she marries William (to her mother's disapproval) and the land she bought eventually becomes part of the Lake District National Park in North West England.

Throw

Renee Zeleveger as Beatrix Potter

Lucy Boynton as a young Beatrix

Evan McGregor as Norman Warn
Emily Waln

Potter
Lloyd Owen as William Healys
Justin McDonald as young William
Anton Lesser as Harold Warne
David Bamber as Fruing Warne
Fillida Law in the role of Mrs. Louise Varn
Judith Barker as Hilda
Mathecus Gibbs in the role of Miss Wiggin
Lynn Farli in the role of Lady Sybil
John Vudway as sir
Jayn Hau as Lady Hau as Lady Haw Mr Copperthwaite
Claire Clifford as Mrs Haddon-Bell
Richard Mulholland as Ashton Clifford
Production
0003 Baby ), who waited for many years until he finally found the script that inspired him. Cate Blanchett, who originally approached Noonan to direct, was supposed to star in the film at some point, but apologetically left the project when one of her other films was greenlit beforehand. [4] Zellweger became the film's executive producer because she was unhappy with the script and wanted to be more involved. [5]
The film first came to the attention of Ewan McGregor with Zellweger, who kept in touch with him after working on the film together. Down with love. [6] McGregor described the film as having something of a similar interest to this film and noted that he was familiar with the illustrations and stories of Beatrix Potter, which he says he reads to his children.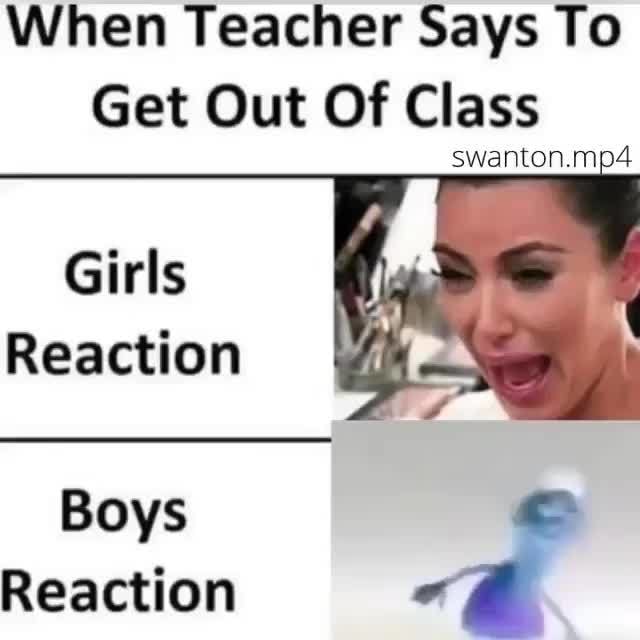 [6] To prepare for the role, McGregor studied Norman Warne's photographs and visited contemporary Warne publishers. [7] Zellweger read actual letters between Beatrix Potter and Norman Warne and Millie to prepare for the role, but she had trouble with her accent, which she said was very different from Bridget Jones'. [8]
Since there were no recordings of Beatrix Potter's voice, they had to guess; eventually the voice was softened so as not to irritate modern audiences with the strained, high-pitched voice that the woman who stood by Beatrix Potter might have had at the time. [9] Zellweger said that she read several Beatrix Potter stories as a child, but never knew anything about the woman herself. [10] Noonan said that when he was growing up, he never read the stories of Beatrix Potter, and that "I knew about her because of all these dishes with her characters." [10]
The film featured animated versions of the characters and illustrations of Beatrix Potter, which were combined into live performance footage.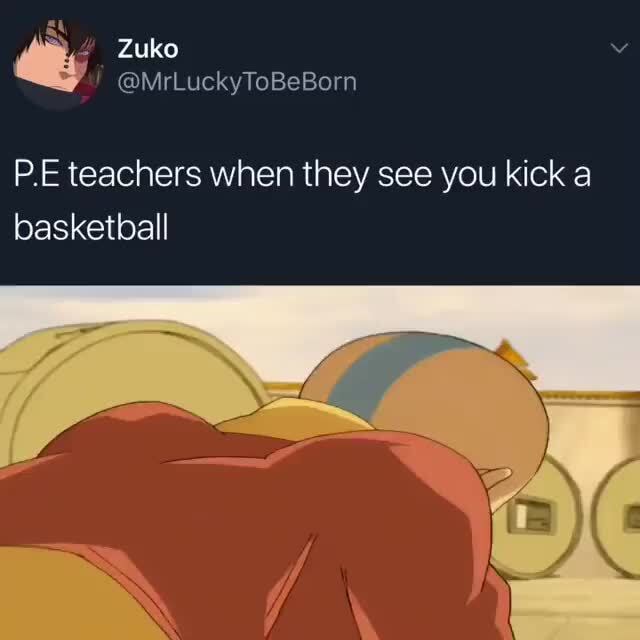 According to Chris Knott (who previously worked on Who Framed Roger Rabbit ), the film's VFX supervisor for Passion Pictures, were given access to collections of Potter's original work to help them recreate them for animation. [11] Noonan said it was hard to find someone who still did animation, but ended up finding such a person in Alison Hamilton, who already greatly appreciated Potter's work. [12] The costumes for the film were designed by the Oscar winner. Anthony Powell. The film score was composed by Nigel Westlake (who had previously worked with Noonan on Baby ) despite the fact that Rachel Portman was brought in to record music for the Lake District scenes. During filming, Noonan asked Westlake to come up with waltz-like tunes for some of their lyrics, and, in collaboration with Mike Butt and Kathy Melua, the same song was also turned into a pop song that was used during the film's end credits. [13]
Reception
The film received positive reviews.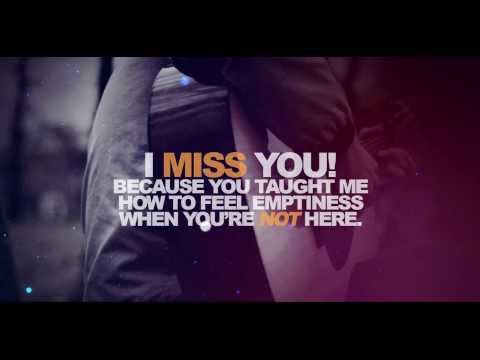 As of June 2020, the film has a 67% approval rating on the review aggregator. Rotten Tomatoes, based on 129 Paterson, Jim (January 4, 2007). "Nigel Westlake - Interview". Mfiles.co.uk . Received on December 16, 2008.
External link
Miss Potter on IMDB
Miss Potter in rotten tomatoes
in Box Office Mojo

0 POSS
Tailor of Gloucester - The Wizarding World of Beatrix Potter
Dear Frida,
Since you are very fond of fairy tales and besides, you are sick, I wrote a completely new story especially for you, which no one has ever heard before.
But there is one big secret. The fact is that I heard this story in Gloucester and it is all - from beginning to end - the complete truth. And about the tailor, and about the frock coat.
Christmas, 1901
In the days of swords and wigs, wide-brimmed doublets and lapels embroidered with flowers, when gentlemen wore lace and gold-laced taffeta waistcoats, there lived a tailor in Gloucester.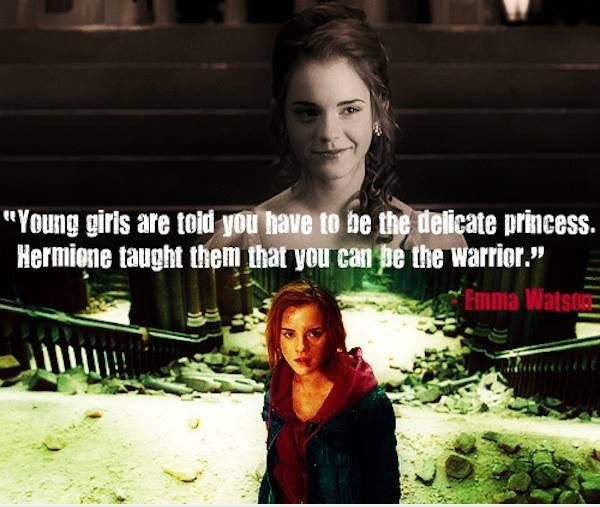 From morning till night he sat cross-legged on a table by the window in a small shop on Westgate Street.
All day long, while it was light, he sewed and cut satin, pompadour, and chandeliers with scissors; fabrics in the days of the Tailor of Gloucester were called very fancy and were very expensive.
But although he sewed from very fine silk for his neighbors, he himself was very, very poor - a little old man in a worn suit, glasses, with a wrinkled face and crooked fingers.
He cut his coats very carefully, without wasting the embroidered fabric; only small pieces lay on the table. "Too small, except for mouse vests," said the tailor.
One day before Christmas, on a day when it was bitter cold, the tailor began to make a suit for the mayor of Gloucester - a frock coat embroidered with flowers of pansies and roses, with cherry-colored silk cords and a peach satin waistcoat trimmed with lace and green worsted chenille.
The tailor worked and worked and talked to himself as he worked.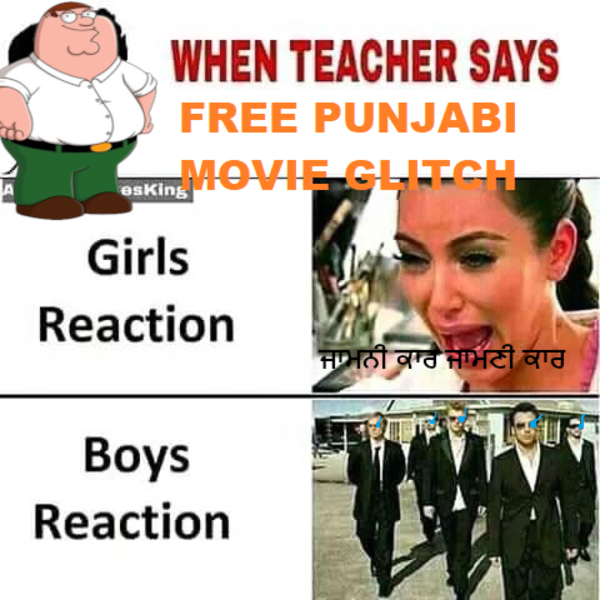 He measured the silk, twirled it in all directions and made cuts with scissors; the entire table was littered with cherry-colored shreds.
"No wide swings and cuts strictly to measure; no wide swings; stoles for mice! For mice!" said the tailor.
When the snowflakes covered the small frozen glass of the window and blocked the light, the tailor finished his day's work; cut silk and satin lay on the table. There were 12 pieces for the coat and 4 pieces for the waistcoat, there were pocket flaps and cuffs, and all the pieces were securely fastened with pins. Fine yellow taffeta was prepared for the lining of the coat, and cherry-colored cord for the buttonholes of the waistcoat. All parts of the costume were ready to be sewn in the morning, everything was measured and everything was enough, except for one single skein of cherry-colored silk cord.
The tailor did not stay overnight in his shop, so he went outside late in the evening. He closed the shutters on the window, locked the door, and hid the key.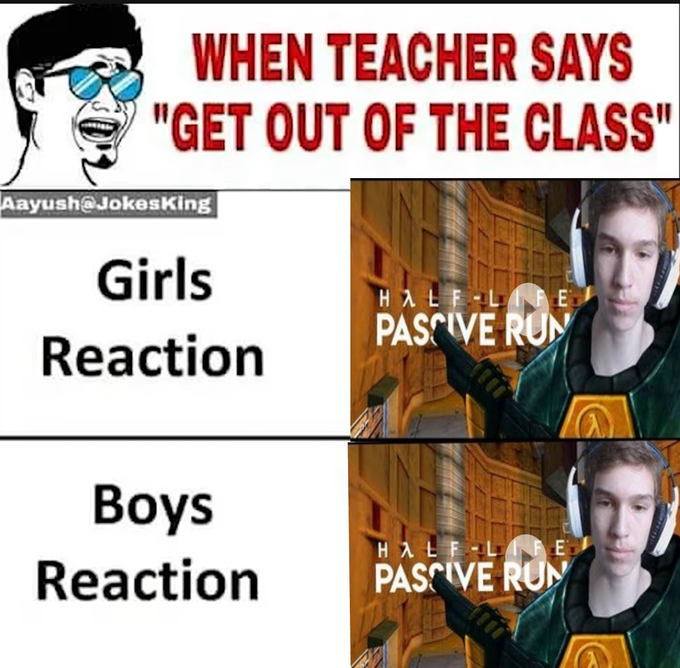 There was not a single living soul left in the store, and only small gray mice ran back and forth (from house to house) without any key! Since there are narrow passages and secret loopholes behind all the old wooden houses in Gloucester between the wall panels, mice can run through them through the whole city without going outside.
So the tailor went outside and walked home through the snow. He lived near the courthouse near College Green in a small house. The tailor was so poor that he could only rent a kitchen. He lived alone with his cat named Simpkin.
Now that the tailor was away at work all day, Simpkin was in charge of the house. By the way, he also loved mice, although he would never give them even a piece of silk for a vest!
"Meow," said the cat when the tailor opened the door. - Meow!
The tailor replied, "Simpkin, we must take advantage of this good fortune, but I am so tired. Take this little change, these are our last fourpence, and take a china earthenware pot, buy bread for onepence, milk for onepence, and sausage for onepence.
And for my last penny, buy me a skein of cherry-colored silk. But look, don't lose your last penny, Simpkin, or I'll be very upset, just crushed, because I don't have any more cherry silk frock coat cord.
Simpkin said "meow" again, took change, a clay pot and went outside.
The tailor was very tired and, moreover, he began to feel that he was ill. He sat down near the hearth and began to talk to himself about the fine coat he was to make tomorrow.
— I must take advantage of this good fortune, for the Mayor of Gloucester is getting married on Christmas Day, and he ordered that the frock coat and embroidered waistcoat be lined with yellow taffeta. And there was not even a shred left from which it would be possible to sew a vest for a mouse.
Suddenly the tailor started. Suddenly, interrupting him, a noise was heard from the cupboard that stood against the opposite wall of the kitchen: "Scrap scratch, scrap scratch, scrap scratch!"
— What else is this? exclaimed the tailor, jumping up from his chair.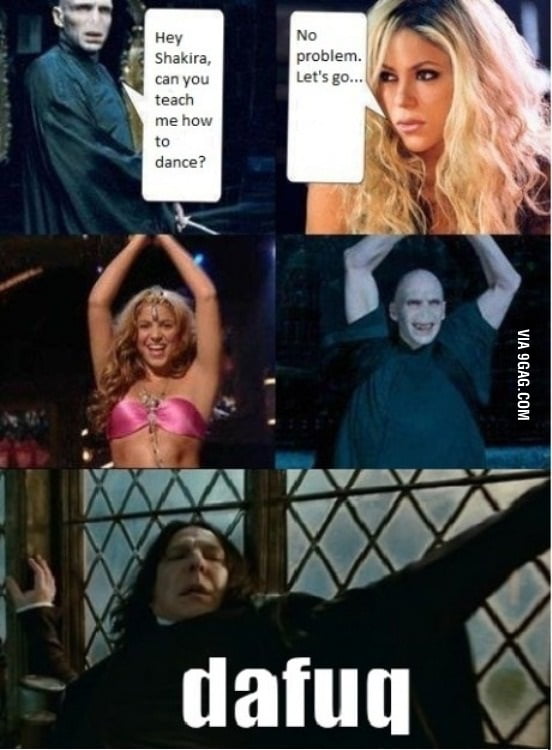 The cupboard was filled with crockery and earthenware pots, painted Chinese porcelain plates, cups and glasses. The tailor went to the closet and began to listen. Suddenly, from under the teacup, the same sound was heard again: "Scrap scratch, scrap scratch, scrap scratch!"
"Very strange," said the tailor from Gloucester, and held up the upside down cup. A little mouse lady came out from under the cup, she crouched down, curtsied to the tailor and quickly jumped to the floor, darting into a crack in the wall.
The tailor was very surprised. He again sat down on a chair near the hearth and, stretching out his chilled hands to the fire, muttered in a low voice:
- The waistcoat is cut from peach-colored satin with tambour stitch embroidery, with embroidered rosebuds in beautiful silk folds and with 21 loops of cherry-colored cord . Did I not act foolishly, giving the last 4 pence to Snipkin?
And then the sound came from the closet again: "Scrap scratch, scrap scratch, scrap scratch!"
— It's just incredible! said the tailor from Gloucester, going over to the cupboard and lifting the second, turned upside down cup.
A little gentleman mouse came out from under the cup and bowed to the tailor. Suddenly the whole closet was filled with the sound "Scrap scratch, scrap scratch, scrap scratch!". From under each tea cup, from under each bowl, from under each glass, more and more mice came out. They quickly jumped to the floor and hid in a crack in the wall.
The tailor sat down by the fire again and wailed:
- Twenty-one loops of cherry-colored silk cord! We have to finish the tailoring by noon on Saturday, and it's already Tuesday evening. Alas, everything is lost, because I have no silk cord at all. And why did I release these mice, because Simpkin must have driven them under the cups.
Several little mice stuck their noses out of a crack in the wall and listened to what the tailor was saying to himself. After whispering about taffeta and little vests for mice, they disappeared behind the wall. On the run, they called all their friends, the same little mice, and all together rushed away from the house.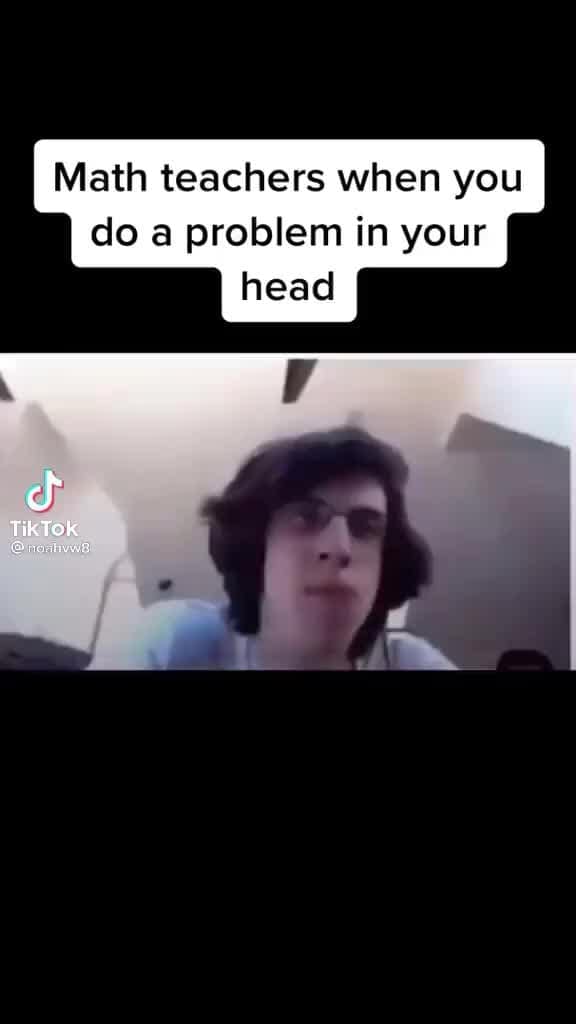 And not a single mouse was left in the tailor's kitchen when Simpkin returned home with a crock of milk.
Simpkin opened the door and snorted angrily, "Frrrrmeow!". This is what all cats do when they are very irritated. Simpkin hated the snow, and he stuffed himself in the cat's ears and huddled in his black fur. He put the milk and sausages on the shelf in the cupboard and sneezed loudly.
"Simpkin," said the tailor, "did you bring me the cord?"
But Simpkin put the pot of milk in the cupboard and looked suspiciously at the overturned teacups. He so wanted a mouse for dinner!
"Simpkin," the tailor shouted angrily, "where is the silk cord?"
But Simpkin put the little package in the teapot and hissed at the tailor. If he could speak, he would say, "Where are my mice?"
— Alas, I am lost! – sadly uttered the tailor and went to bed.
Simpkin hunted all night. He searched the whole kitchen, looked into the closet and into every crack, he even looked into that teapot in which he hid the silk cord from the tailor, but did not find a single mouse.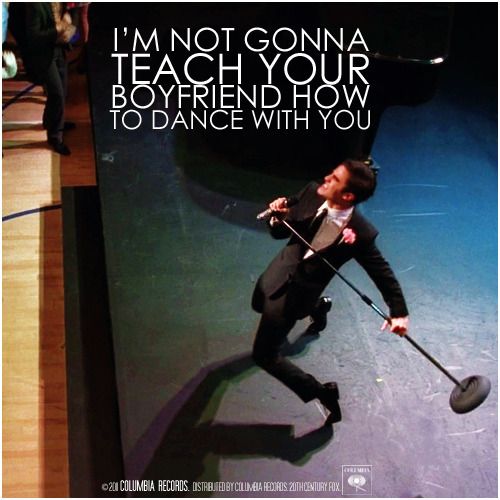 Whenever the tailor muttered something in his sleep, Simpkin said "Meowshshsh" and made various strange unpleasant sounds. Some cats meow like this at night.
And the old tailor fell ill with a fever. He tossed about in his bed and groaned in his sleep: "I no longer have a silk cord! No more!"
The whole next day the tailor lay sick in bed, and the next day, and another day. And what about the cherry frock coat? Cut satin and silk lay on the table in a small tailor's shop, but no one could come and sew them. The shutters on the windows were closed and the door tightly locked.
But closed doors are no problem for little gray mice. They run from house to house in Gloucester without any key.
People walked the streets, they went to the market, they bought geese and turkeys to cook Christmas dinner. No one cooked supper for Simpkin and the poor old tailor from Gloucester.
The tailor lay in a fever for three days and three nights. The night before Christmas came.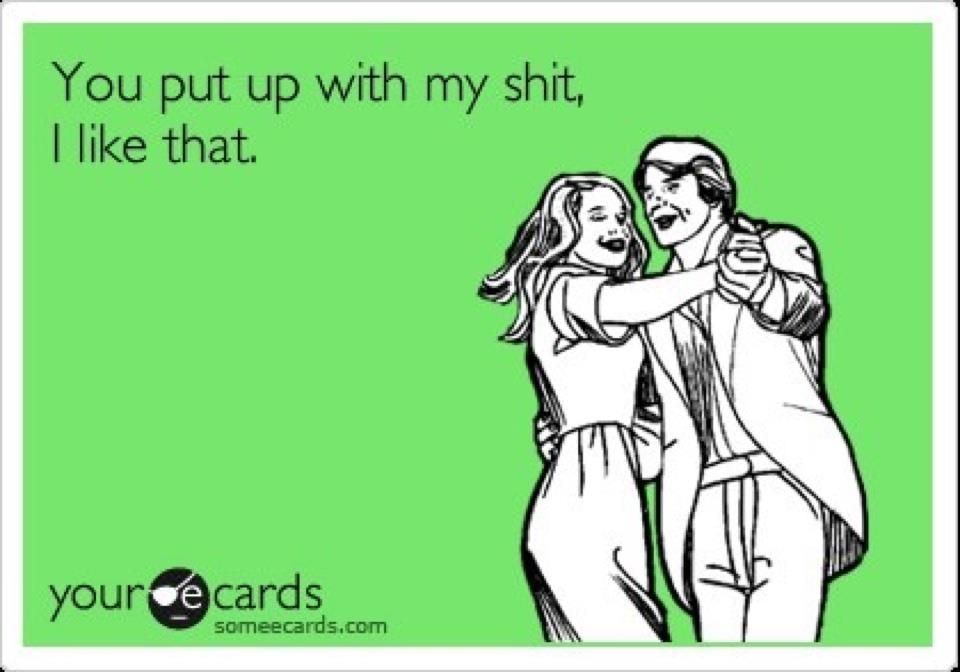 The moon climbed into the sky over rooftops and chimneys and looked down at the courthouse from a clear sky. The streets were quite quiet and there was no light in any window, the whole city of Gloucester was asleep, covered with snow. Only Simpkey could not calm down, he meowed standing by the tailor's bed about how much he needed his mice.
According to an old legend, exactly at midnight on the night before Christmas, all animals acquire the magical ability to speak human language, but only until morning (although very few people can hear them and understand what they are talking about).
When Simpkin heard that the clock on the tower of the cathedral struck twelve, he went out the door and wandered through the snow. The first and loudest rooster screamed: "Ladies, wake up, it's time for you to bake pies!"
"Oh, dilly, dilly, dilly," Simpkin sang.
Lights were burning everywhere in closets and closets, sounds of cheerful dances could be heard, cats and cats were running from everywhere.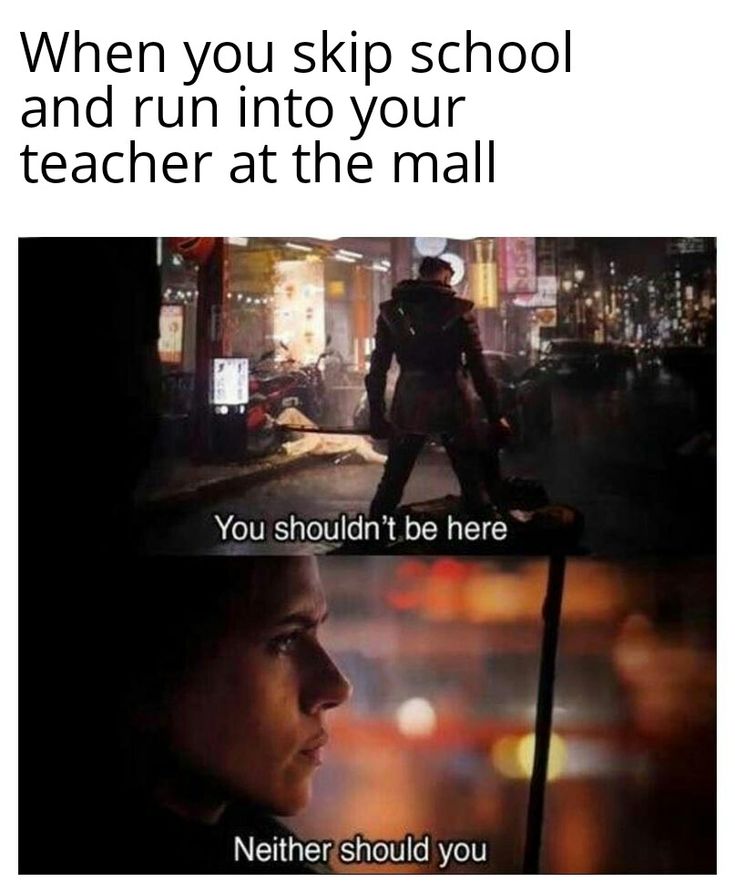 - Oh, dilly, dilly, the cat is playing the violin. All the cats in Gloucester are having fun, except me," Simpkin sighed.
Starlings and sparrows sang Christmas carols on the wooden beams under the roofs of houses, jackdaws woke up in the tower of the cathedral, although it was the middle of the night, thrushes and robins chirped, the air was filled with the chirping of birds.
But all this only irritated poor hungry Simpkin! He was especially unnerved by a thin squeak coming from the shadow under the roof. It seems that they were bats, because they always, just like that, squeak. They were talking among themselves about something incomprehensible:
The fly said "Bzz!"
The bee said "Hmm!"
Buzz and buzz
Everyone buzz and buzz
And we hang and squeak.
And Simpkin ran away, twitching his ears as if a fly had entered his ear.
A warm light was pouring from the window of a tailor's shop on Westgate Street, and when Simpkin looked in, he saw dozens of candles burning in the room, scissors clicking as if by themselves, threads and thin voices of mice flying merrily and loudly into the air sing:
Sixteen tailors gathered to hunt
To catch a snail together
And the bravest of them, the most important,
Tried to tear off its tail.
But the snail got its horns,
It became fun to twist them.
Run, tailors! Save yourself tailors!
She can gore you!
The song ended, but the mice immediately picked up another:
Help my lady sort out the oatmeal.
Help my lady grind the flour.
Knead the dough, put in place
Warm and dark in a nutshell.
— Meow! Meow! Simpkin interrupted their song and began scratching at the door. But the door was locked, and the key was under the tailor's pillow, and the cat could not enter. The mice just laughed and sang a new song:
Three little mice sat down to sew a frock coat
A cat was running past and suddenly saw them:
— Oh, how beautiful, serious and sweet you are!
And who taught you to sew frock coats for lords?
I humbly ask you to let me in.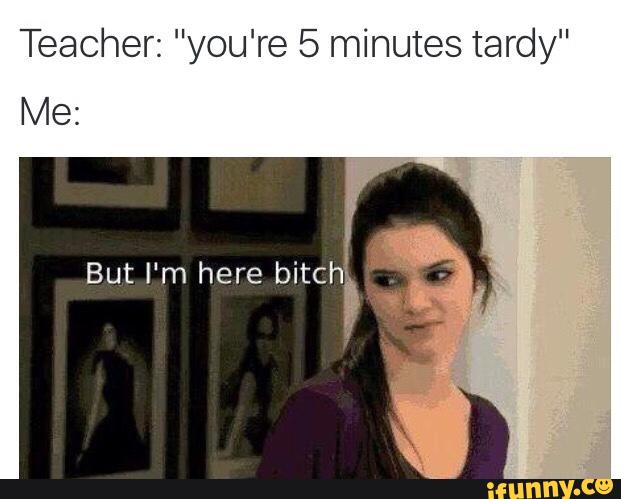 I will honestly help you lay your stitches evenly.
- Well, no, Mrs. Koshka, we value life,
And we don't want your kind help at all.
- Meow! Meow! Simpkin shouted.
— What do you want, cat? mice answered.
Hey you, home cat,
Did you know that soon the ships with merchants,
will sell fabrics: 9000 9000 902 SLEAK, Satin, Satin, Parcha with Tabya, Tabta, Barch
Velvet with gold trim.
The mice tapped their thimbles to the beat of their songs, but Simpkin did not like any of them, he hissed and meowed at the door of the store.
The cat went to the store
And bought a penny
Nonsense and bows,
Nonsense and candy wrappers.
I brought everything to the kitchen,
I put it in the cupboard on the shelf.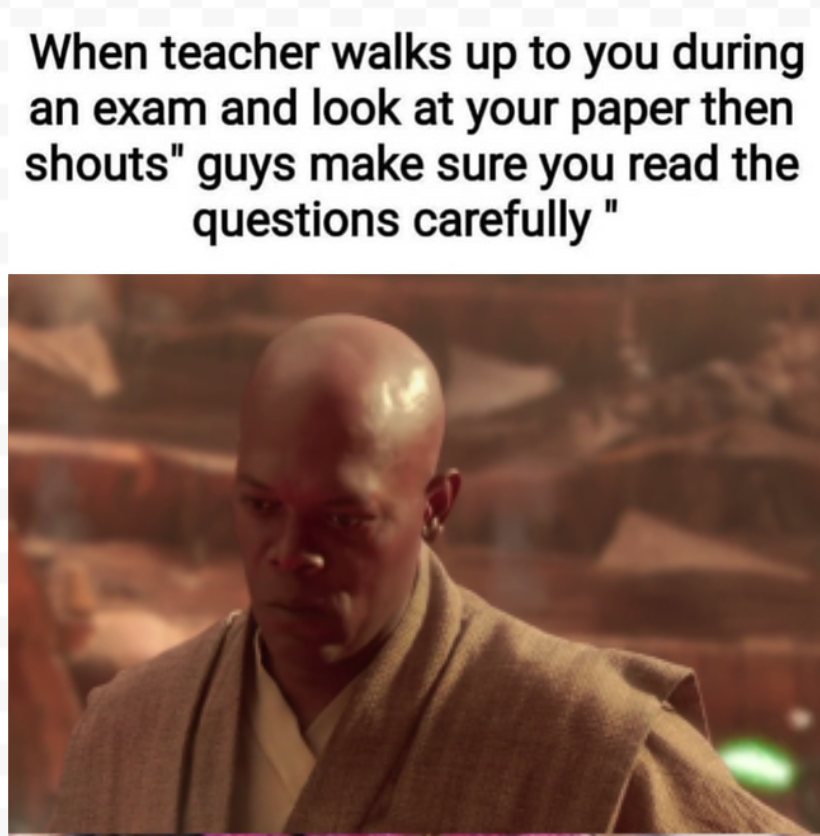 - the mice were frankly rude.
- Meow! Meow! Shhh! Simpkin fumed on the windowsill. And the mice ran to the window and tightly closed the shutters so that the cat could no longer spy on them. But still, through the slits in the shutters, Simpkin could hear thimbles rattling and tiny voices repeating: "We need more silk cord! More silk cord!"
Simpkin returned home from the shop, looked at the tailor, who was sleeping peacefully in his bed. The disease let go of him, and he looked already quite healthy. Simpkin tiptoed over to the cupboard, opened the teapot, and took out a skein of cherry-coloured silk cord. He was ashamed of himself for being so mischievous. Especially compared to those little mice!
When the tailor woke up in the morning, the first thing he saw was a skein of cherry-colored silk cord lying on his blanket and Simpkin sitting on the floor with an air of complete remorse.
"Alas, I have lost so much time," said the tailor from Gloucester, "but I now have a whole skein of silk cord.
The sun was already high when the tailor got up, got dressed and left the house, with Simpkin running beside him. Starlings whistled on the chimneys, robins chirped on the rooftops, but these were not at all the songs they had sung the day before on Christmas Eve.
- I have a silk cord, but I have neither the strength nor the time to finish the coat. And all because of one single loop. It is Christmas morning, the mayor of Gloucester is getting married at noon, but his costume is not yet ready.
The tailor unlocked the door to the little shop on Westgate Street and Simpkin rushed in as if he was expecting something. But there was no one inside, not a single gray mouse. The table was perfectly clean, and not a single shred of cloth was lying on the floor, everything was in perfect order. And on the table - oh, what a joy, the tailor even cried out - in the place where he had left the cut fabric, lay a beautiful ready-made frock coat and a wonderful peach waistcoat.