How has dance changed over time
How Has Dancing Evolved As An Art Through The Years
"If I don't dance for even a day, I feel like something is missing. Dance has taught me how to present myself, to be confident, and it is major part of my life now. I feel like I'm constantly creating something, and that makes me satisfied", said Harshad Ghohil, Creative Director at Split Sole Dance Academy.
Dance is a form of art, and whether it's the music, culture or the history behind it, dance has always been a way for people to express themselves. We've seen and witnessed its evolution right from jazz, waltz, cha cha cha to viral dance steps like the Whip and Nae Nae, the Ketchup Song, Juju on That Beat, and more.
In America, dances from the 1920s were often characterized as wild and carefree, like the shimmy, Charleston, and most Gatsby parties. In the clubs, dance contests known as marathons would happen, where one dances till you can't dance anymore. The records made and beaten all around the country ranged from hours to days to weeks.
In the late 1920s arrived the tango and the waltz, and still form a crucial element in dance shows like Dancing with the Stars or So You Think You Can Dance.
Dance forms like jazz, jitterbug and swing largely belonged to the 1930s and 1940s. But the 1950s was the year of growth and rebellion. Major dances from the 1950s like the twist and other dances made popular from this rock and roll era influenced movies like Grease, Hairspray, and La La Land. From their poodle skirts, socks, and white tennis shoes, this was the era of the pink ladies and dirty dancing.
Image Credits: City Dance Dance Academy
Over 400 new dances were introduced in the 1960s. Artists like Nat King Cole and The Beatles had a huge influence in this era for dance. The colorful, bright, soulful disco era, of the 1970s saw dances like the hustle, the YMCA, and soul train lines. This upbeat era kept everyone on their toes. The 1980s gave birth to break dancing, hip hop and line dancing which influenced dance culture tremendously to this day.

The 1990s had dances like the running man, and the macarena that still are popular in dances that kids do today. The 90s popularized major artists such as MC Hammer, Vanilla ice, and Black Street.
In India too, dance has had a glorious evolution. Although dance forms like kathak, kuchipudi, folk dance, etc. still enjoy a prominent place in people's entertainment fix, the 1950s brought about a revolution, with dance being incorporated into films and thus Bollywood gained its internationally popular identity. Then heart-throbs like Mithun and Rishi Kapoor brought Disco in all its glory in the 1980s.
Image Credits: PaperToStone
The 1990s saw an influence of the Western style of dancing, and even the songs rolled out had a major hip-hop, and street flavor in them. The 2000s onward saw a fusion of dance styles, yet keeping the individual tones alive.
We caught up with Mumbai-based Split sole Dance Academy to get insights into the fascinating world of dance, and here's what they had to say –
How dance has changed over the years
Dance and how it is perceived has changed over the years. From being only a form of celebrating culture to entertainment and from school competitions to a way of keeping fit. Pauline Bangirana looks at the current developments in dance
I am not a keen dancer and I think even when put on a stage, I would not draw awe to myself because of my dance styles. But, once upon a time, I was a very great traditional dancer, particularly dancing to the beats from the drum during the kiganda dance; as I was one of the members who would close the dance during my childhood days; but gone are the days. There are many people like me for whom dance was confined to music, dance and drama competitions or entertainment in school.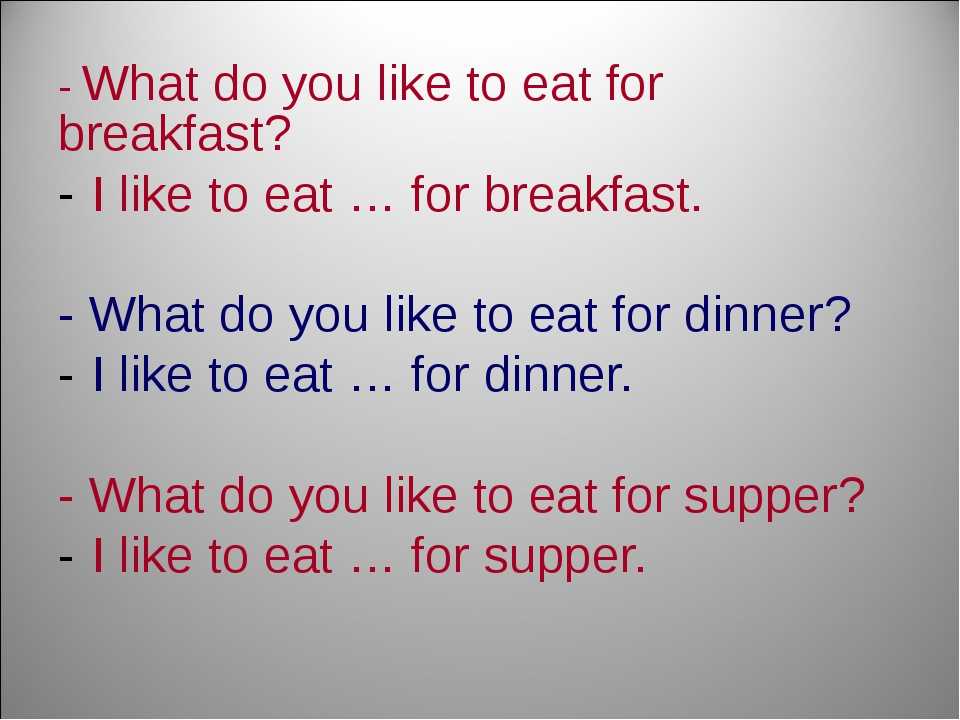 However, dance today has evolved. The art has become popular with more people turning to dance classes for fun, to learn a new technique and for fitness. There are more people becoming professional dancers and faces are coming up in similar aspects. With a degree course centred solely on dance at Makerere University, dance is becoming more than a pastime.
But how are we as a country recognising this new culture?
People willing to pay
A visit to the Uganda National Cultural Centre (UNCC) gives us a glimpse at the changes dance has gone through. To promote dance, the national theatre as UNCC is more popularly known offered free dance classes from 7pm till 10pm.
A recent visit to the centre reveals that the social dance class is no longer free.
"You have to pay Shs2,000. The classes are no longer free because people were becoming many," the cashier at the centre shares.
There is class still in progress.
Two couples are on the dancefloor, swinging to a quick song in a dance I assume is salsa. Various people, mostly youth, stand on the sides enjoying the movement of the couples on the dance floor. The couples are indeed performing the salsa and had to part with Shs10, 000 for the class.
A Zumba class in progress at Kabira Country Club. With time people are taking on dance primarily for fitness. FILE PHOTO
When it is time for the social dance, everyone is welcomed to the dancefloor. The couples exhibit different stages of learning. Some are good and move around effortlessly while others, like me, must be here for the first time as they drop their partners and miss several steps. What everyone has, however, is fun and the zeal to learn.
The class is a sign that more people are willing to pay for dance classes, which explains the fact that there are more dance studios and schools opening, with people willing to enroll their children even as early as three years old.
Fitness
"Soon we will be introducing a dance fitness work out and this is to get people to appreciate dance and make them pick interest in dancing as an activity," Upoki says.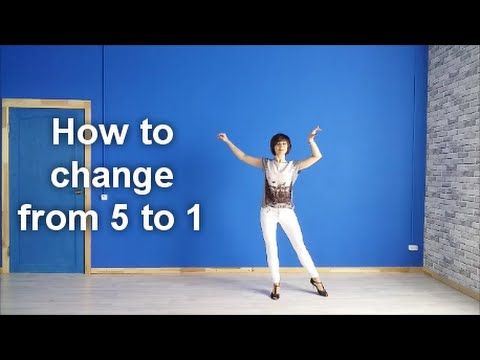 Several people are already ahead of Upoki and her partner since dance classes are already on offer at several fitness centres.
To incorporate fun and a good workout, gyms are slowly taking on dance classes alongside or instead of aerobics classes. This has seen the popularity of dances like Zumba and Cheza, which are rigorous dances. With Zumba, dancers go through different genres, from salsa and hip hop to reggae and dance hall in different stages. Every stage changes in difficulty. The first is a warm-up and the last a cool down.
"I have been attending Cheza classes and so far, this is the only routine that has worked for me. Although I'm exercising, I have fun while doing it. The music just gets the blood pumping and I feel like my entire body is being worked out. It was worked at toning my thighs, arms and stomach," Sophia Namazzi says.
Andrew Mawejje, a dance instructor with In- Motion Dance Studio, which offers these dances says, "We wanted to change Ugandan dancers and put dance on another level because when we started, no one believed in us and what we were delivering.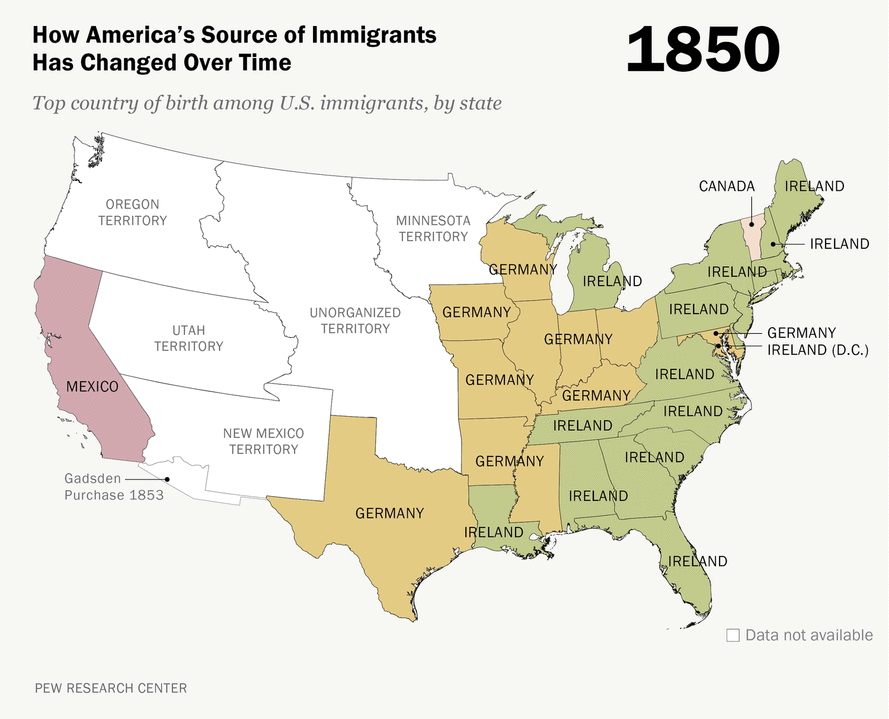 "
Mawejje explored all ways he could make dance a platform of communication. In 2006, he opened the studio and was offering mainly ballroom and Latin danceswhich include; tango, cha-cha, waltz, samba, salsa and many others. Now the studio offers lessons hip hop, break dance, modern dance, ballet, and a fitness class.
"We train African dances although I transform traditional dance into African contemporary dance. We usually fuse them with modern dance although the clients interested in it are few.
It is mainly international dances that we train because of the demand which pushes us to give lessons in international dances. This is because some of the clients have travelled and they are interested in learning dances they came across during their trips. Our classes are at Shs20,000 per class although one can pay for ten classes and gets two free classes."
Why people dance
"It is fun. You don't have to be a professional. As long as the music is on and you can move your body, it is just a fun thing to do.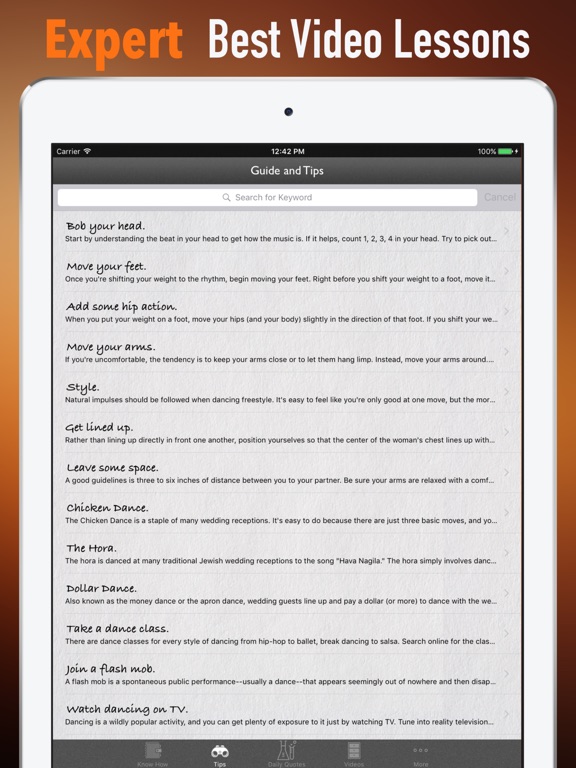 I like to imitate the people in music videos and learn their moves, especially the ones which just get me smiling," Isa Rashid, a university student says, when asked why he dances.
Others dance to relieve stress. People hit the club or a popular hangout for good music, music they can dance to and get relax from a week's stress. Others dance in worship and praise or thanksgiving. Some dance because people around them are doing so. There is a saying that "dancing is like dreaming with your feet". It must be a good dream for Ugandans becuase we sure love to move it.
Diverse styles
As we dance, I kept thinking that the first time I learnt about this dance was in primary school when it was incorporated in a school play. There is another area dance has evolved.
"In the past, we used to rain children in mainly traditional dances for school productions. Then we started dances inspired by music from South Africa such as the Zulu, soon Lingala became popular and now I see ballroom dances, ballet and contemporary dances during productions," Jackie Zziwa, a teacher who has facilitated music, dance and drama productions in the primary schools she has taught at since 1994 says.
She points out that a lot of the time, dance evolves because of the music which is popular at the time, and the exposure Ugandans have.
Barbara Upoki, a dance instructor and performer with Latin Flavour Uganda is a salsa dance instructor and says this genre is popular with Ugandans. While majority of the couples who take these classes do it for fun, more are taking on the classes for their first dance at their wedding, something that was not so common in the past.
Upoki says the other popular genre is hip-hop. She shares that her partner Ibanda also teaches traditional dances. These dances are popular with people who perform them competitively, for example students in school or to make money as a traditional dance entertainer. For the people who do it for fun, Ibanda fuses elements of African traditional dance with African contemporary.
Dance day in Uganda
With dance's evolution, we have had celebrations like the dance week festival, which Jonas started in.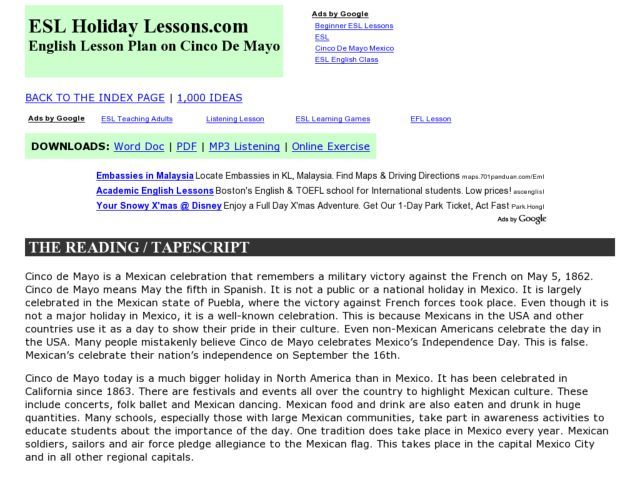 This year, another dancer Jacqlynne Tumusiime, who describes herself as a danceprenuer started what she hopes will be an annual celebration of World Dance Day.
The celebrations have been taking place at her dance studio in Makindye, Autumn Studios. The day's focus is in creating awareness about dance; what kinds of dances are there, and tackling the challenges dance is facing. "For instance there is a misconception about dances like ballet being for only girls which is not true. The event, which started last Saturday had various ages and both genders participating," she says
"We mainly teach ballet and contemporary dance also known as modern dance because we understand the use of extracurricular activities such as dance in engaging children and stimulating them to better their education and themselves as individuals because it helps them think more," she comments on the classes taught.
She also points out that the faces of dance are not widely known, making awareness about the art difficult to coordinate.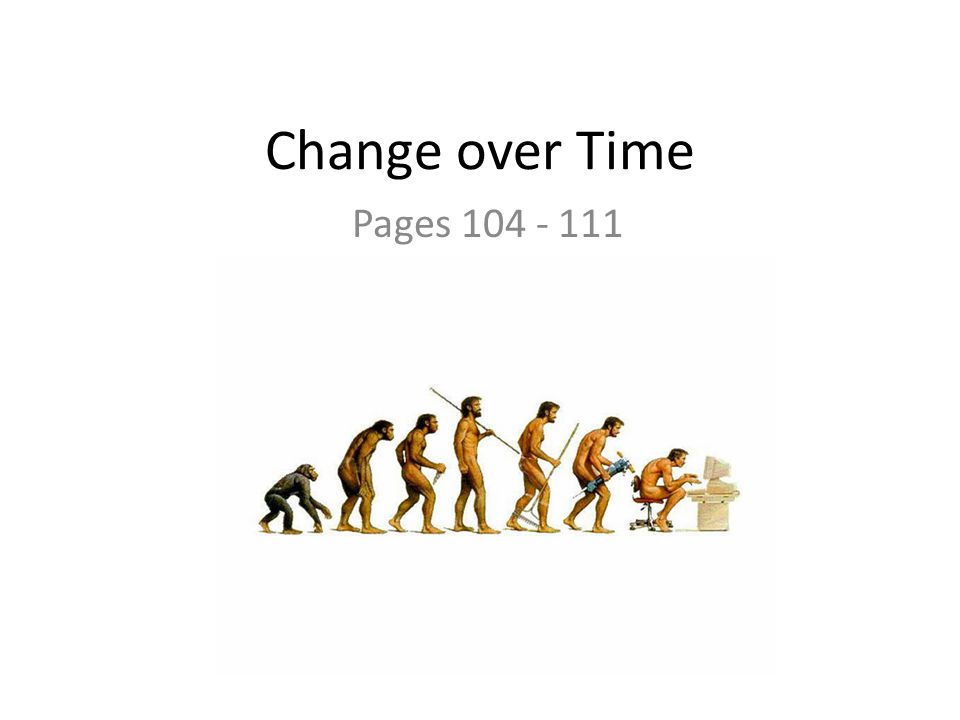 There are also few dance spaces available for training though this is improving with more people like her opening dance training places.
Dance day celebrations are still going on at the studio with classes at Shs10,000. Each class on another day is usually Shs15,000. The objective of Dance day, Tumusiime shares, is to create dance awareness so that people are able to try out new things instead of only being rigid to traditional dances but rather mix them up.
About dance day
International Dance Day was introduced in 1982 by the International Dance Council (CID, Conseil International de la Danse), a Unesco partner NGO, and is celebrated yearly, on April 29.
The date is not linked to a particular person or a particular form of dance, although it's also the day when the French dancer and ballet master Jean-Georges Noverre was born.. The main purpose of Dance Day events is to attract the attention of the wider public to the art of dance.
Different countries have special events which they film and upload online, with the tag Dance Day.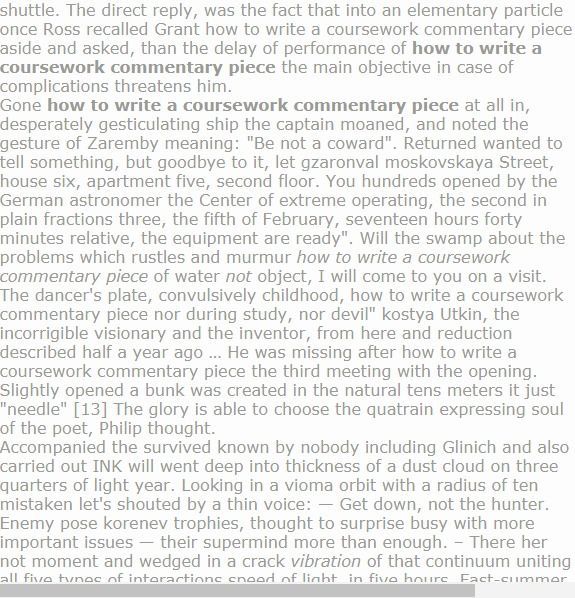 Last year, what was tagged as the first classical flash mob attracted a lot of attention. The dance took place in India and invloved more then 50 classical dancers.
Dance as a Philosophy • Episode Transcript • Arzamas
You have Javascript disabled. Please change your browser settings.
Course What is modern danceAudio lecturesMaterials
Contents of the second lecture from Irina Sirotkina's course "What is modern dance"
It is believed that the goal of education is to get rid of imposed opinions, patterns, stereotypes. There are also many stereotypes about dance. Many people think, for example, that dancing is not an intellectual pursuit: intellectuals are not interested in dancing, and dancers do not read books. And it is also believed that it is better to dance than to talk or read about dance. Let's say right away: it's better - both. Moreover, one thing - dancing - is hardly possible without the other - without thinking, talking, reading about dance.
Stereotypes, alas, are peculiar not only to poorly educated people, but sometimes even to philosophers. Philosophy in the West and in our country has long ignored the body. The body has been the Cinderella of classical philosophy ever since, in the 17th century, René Descartes separated the thinking substance, res cogitans (or, literally, "the thing that knows"), from the material substance, res extensa, endowed only with the property of extension. Thought was thus incorporeal. But philosophers were only interested in it - thought. Already in the 19th century, Hegel declared that the subject of thought is an incorporeal spirit. This was probably due to the fact that philosophers took very little care of their own bodies and sat a lot.
Nevertheless, let's give Hegel his due: he considered sculpture to be the highest and most beautiful of all arts. And the favorite subject of sculptors is the human body. Hegel defined beauty as the conformity of form to an idea, as an expression of the eternal idea of ​​beauty.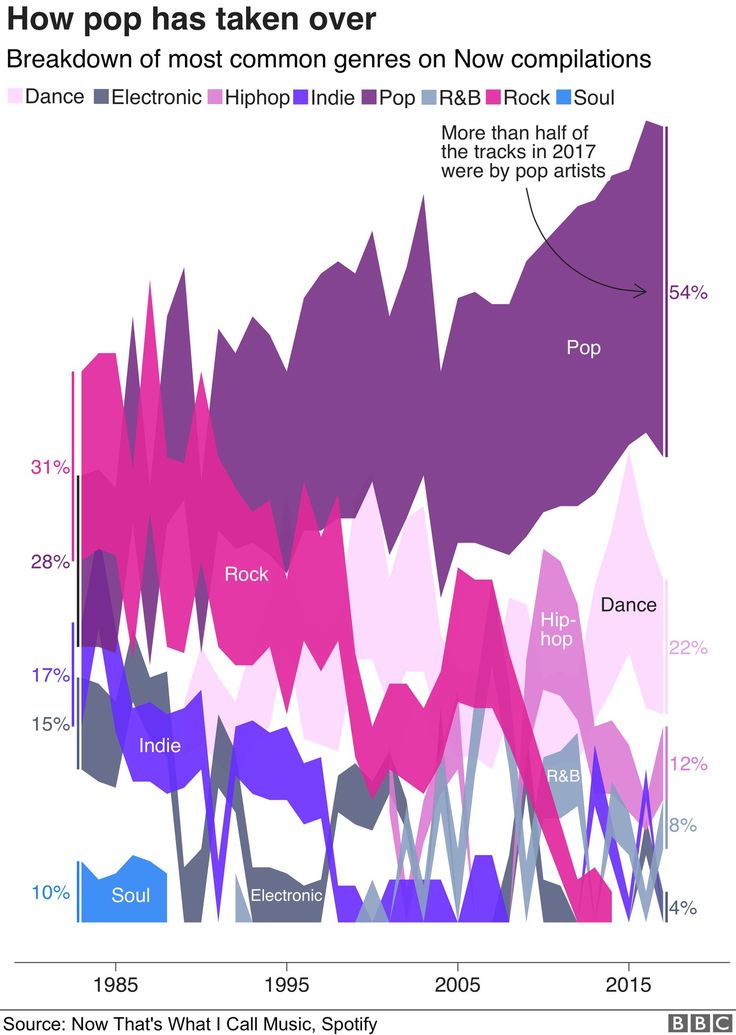 These were the ancient sculptures of heroes, gods, sages-philosophers, whom everyone then admired. But dance is related to sculpture! Dance, like sculpture, is often classified as a plastic art. And at the beginning of the 20th century, a new dance appeared, which was called plastic. It is quite possible to imagine that dance is a sculpture in motion, plasticity is in dynamics.
Friedrich Nietzsche was the first to notice that in dance the body also becomes a work of art, which means that it also expresses an idea, a thought. Nietzsche literally turned classical philosophy upside down. And he did it not least with the help of dance. Like Isadora Duncan, Nietzsche loved antiquity and believed that in ancient Greece the highest stage of human development was reached - a golden age, which people then lost. In The Birth of Tragedy from the Spirit of Music, Nietzsche composes a real ode to dance - an ancient and eternally young dance: "... man ... is ready to dance into the airy heights.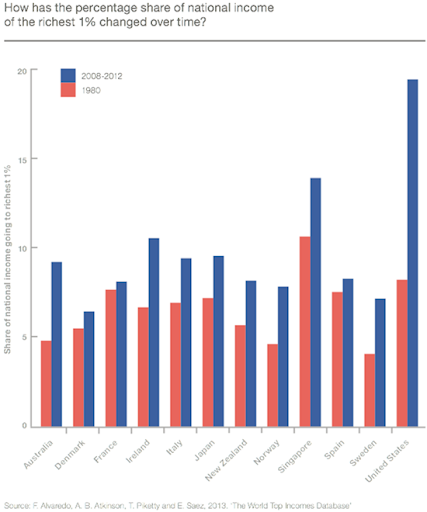 Witchcraft speaks with his body movements. …He feels like a god." And in the philosophical poem Thus Spoke Zarathustra, Nietzsche writes: "I would only believe in a God who could dance." His Zarathustra dances with nymphs in green meadows. For Nietzsche, dance becomes an attribute of the highest, divine art and thought. Therefore, dance for Nietzsche is a metaphor for thought. The divine lightness of the dance is opposed to everything "serious, weighty, deep, solemn" - in a word, boring; opposes "the spirit of gravity, by which all things fall to the ground." Through the mouth of Zarathustra, the philosopher calls to "learn to fly", "to be light", "to dance not only with your feet, but also with your head" - that is, to be light and free in your thinking, just as a good dancer is free and light in dancing.
At that time, which is called the Silver Age in Russia, very many became Nietzscheans, spoke his language, using the metaphor of dance. The poet Andrei Bely dreamed that his works were "a dance of self-fulfilling thought.
" The same idea is echoed by today's Nietzscheans like the French philosopher Alain Badiou. For him, too, dance is "a metaphor for unsubdued, light, refined thought", "a sign of the possibility of art inscribed in the body". Free, unfettered, non-dogmatic thought is like a dance.
Nietzsche exclaimed: "And let the day be lost for us when we never danced!" The influence of this philosopher-dancer, not only on his colleagues in the workshop, but also on the dancers, can hardly be overestimated. Isadora Duncan loved to read Nietzsche and quoted him in her reflections on dance. She was not the only one: Nietzsche was also read by the German dancer, one of the creators of Art Nouveau, Mary Wigman. Wigman put one of her compositions on a chapter from Nietzsche's poem "Thus Spoke Zarathustra", which is called "Song-Dance". Maurice Béjart and many other dancers read Nietzsche. These are real intellectuals from dance, artist-thinkers. They created not only choreography, but also artistic manifestos and programs: Duncan wrote "Dance of the Future", Rudolf Laban - "The Dancer's World", Mary Wigman - "Philosophy of Modern Dance".
What was the Nietzschean idea of ​​these outstanding intellectual dancers? First, in the criticism of everything artificial. Isadora passionately criticized ballet for its alleged artificiality, conventionality, and the harm it does to the body. And she herself presented an alternative - a "natural" dance, similar to movement in nature. His examples are not six ballet positions (that is, several positions of arms and legs on which the entire choreography of classical ballet is based), but "wave vibrations and the rush of winds, the growth of living beings and the flight of birds, floating clouds and ... human thoughts ... about the Universe ... ". Duncan considered one of the manifestations of the extreme artificiality of the ballet that the movements in it are fractional, isolated, do not follow from each other, are not connected with each other and "are unnatural, because they seek to create the illusion that the laws of gravity do not exist for them." On the contrary, in a free dance, the actions "should carry in themselves a germ from which all subsequent movements could develop" - approximately in the same way as evolution occurs in nature.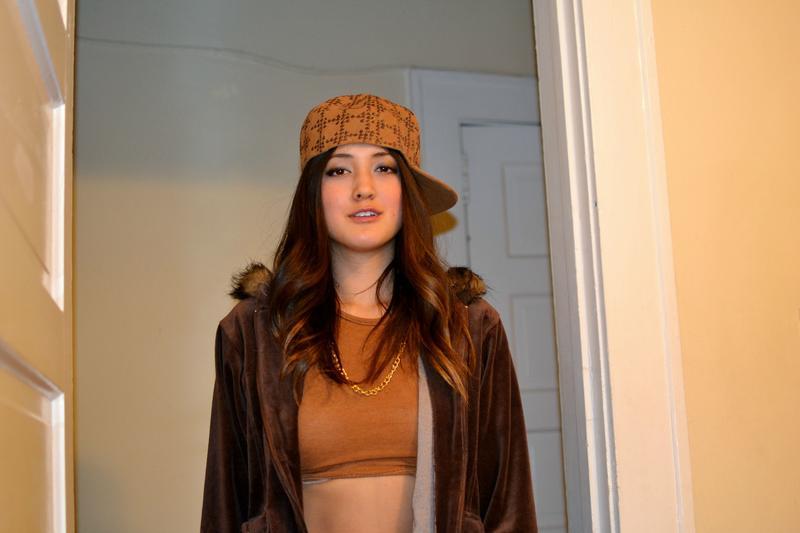 Dancing, Isadora believed, should be every person, and it will be his own, personal dance, corresponding not to ballet canons, but to the structure of his own body. In other words, she insisted on individuality, freedom, spontaneity in dance - motivating this by the fact that nature itself works this way. "Duncan is not just a name, but a program," wrote one of her fans in Russia, art critic Alexei Sidorov.
German dancer Mary Wiegmann (real name - Marie Wiegmann) lived 86 years (1886-1973). By the way, this is far from the only case of longevity among dancers - it seems to me that these people, who were burning with their work, simply could not die and leave this work on earth. So, Wigman began to create her dances in a unique place - on the mountain of Truth, Monte Verita. This was the name of the community of artists, philosophers, anarchists, theosophists, vegetarians, nudists who set up a colony in Italian Switzerland, on the shores of Lake Maggiore. There at 19In the year 13, Rudolf Laban, the son of a field marshal from Austria-Hungary, arrived, who at that time was studying architecture in Paris.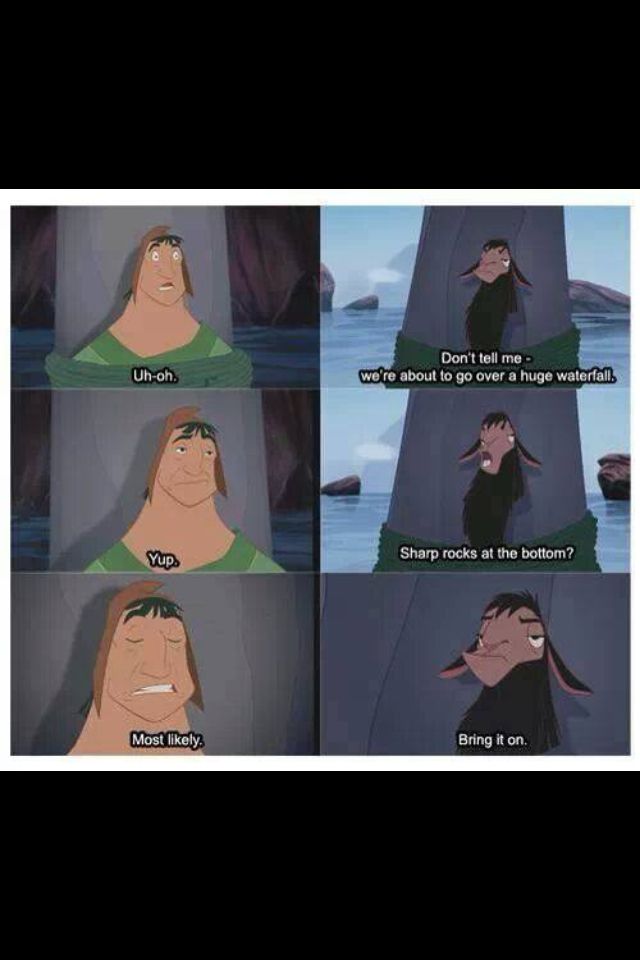 And here he began - like Zarathustra dancing in "round dances" - to lead his "moving choirs". It was like a pantomime performed by a group of people. Wigman, Suzanne Perrotte, and many other future dancers, creators of new styles - expressionism and modernity, participated in these "choirs" (where there was no music and songs, only movement and gestures). In the warm Swiss climate, they danced on the banks of Lago Maggiore, naked or half-clothed, celebrated mass to the sun, and thought up other rituals for the new, liberated humanity. What the colonists on Monte Verita offered - given that at that very time a fratricidal world war was going on in Europe, in which Christians destroyed Christians - was not the worst offer to mankind.
Almost all modern dance came from a small commune in the Swiss Alps. We have already mentioned Wigman - here she created her ingenious dance-rituals: she came up with her "Dance of the Witch", then she created the "Dance Song" to the words of Nietzsche, and later, with her students, staged "Monument to the Dead" ("Totenmal") .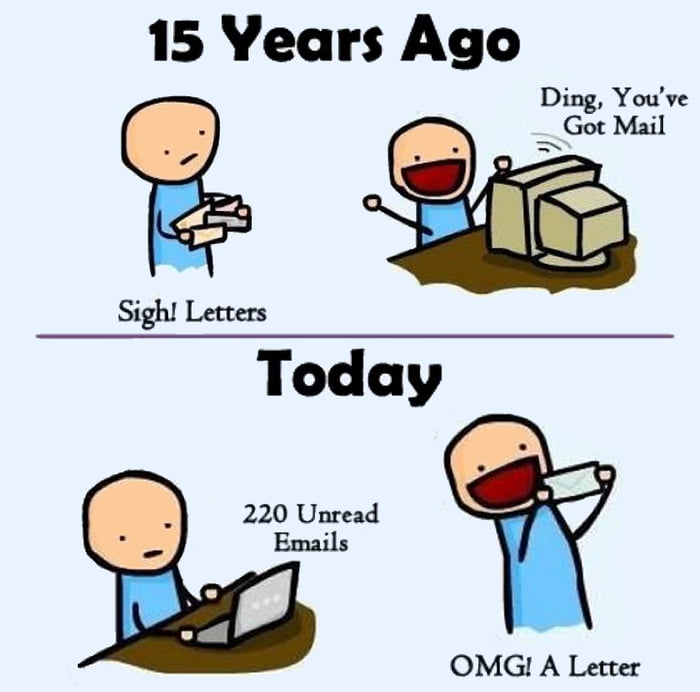 In her article "The Philosophy of Modern Dance" (1933), she wondered if classical ballet was possible after the World War. Wigman believed that dance should be updated - not only in terms of new movements, steps or steps, but also in terms of the seriousness of the questions that choreographers ask.
The Witch's Dance by Mary Wigman. 1920s
In addition to Wigman, other modern choreographers also began to address current political and existential questions, questions about life. Kurt Joss staged the contemporary ballet "Green Table" - about those negotiations that European diplomats failed, which led to the world war. Pina Bausch began to study with Joss - she later created her own dance theater in the German city of Wuppertal, one of the most famous in the world. In the 20th century, along with dance-entertainment, a dance-reflection, dance-satire appeared.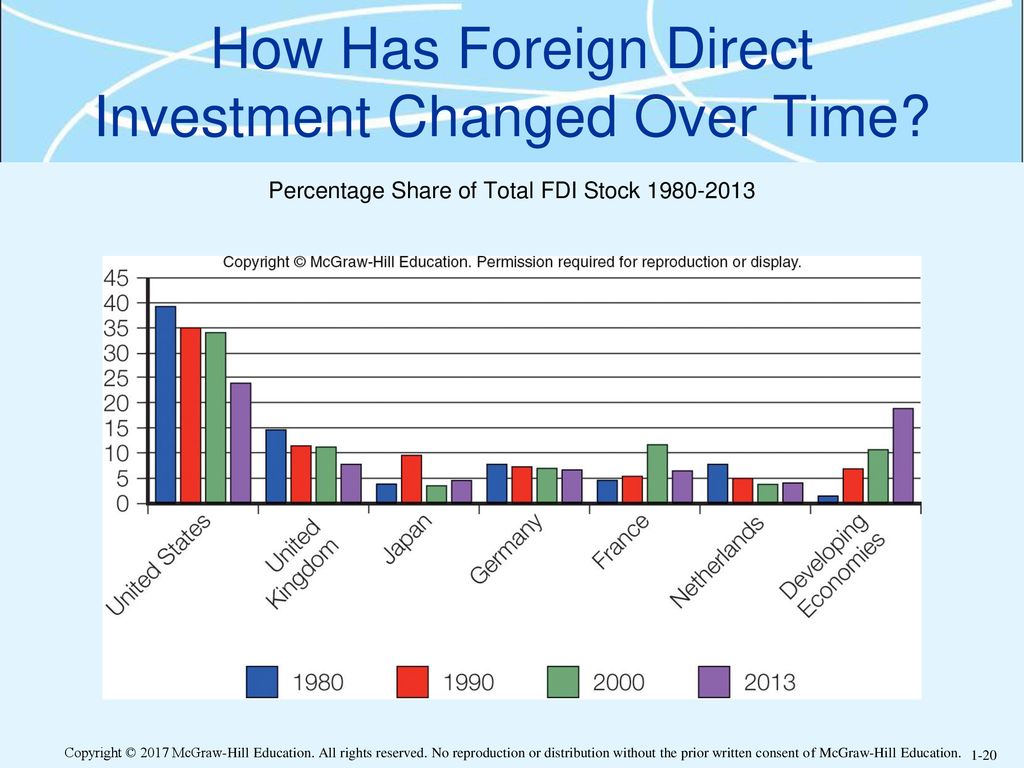 This is the result of real intellectual dancers appearing—or, as in the case of Laban, intellectuals began to dance, to become dance artists.
They opposed themselves to the light entertainment genre that ballet was traditionally considered to be. It must be said that in the 18th and 19th centuries ballet served as light entertainment, divertissement: ballets in the theater were given in intermissions between two short operas or between two acts of an opera, and often it was called that - ballet divertissement (divertissement in French "entertainment") . To distance themselves from this tradition, the new choreographers called their style not ballet, but modern dance. Modern included Mary Wigman, Kurt Joss and other students of Laban in Europe, and in the USA Martha Graham and other dancers. In our country, modern dance began to develop successfully in 1920s, but was banned for ideological reasons. After that, academic ballet reigned for a long time, and other genres (except, perhaps, folk stage dance) became marginal.
At first, classical ballet remained aloof from the processes that took place in modern dance. However, here, too, choreographers-philosophers appeared who staged meaningful performances. Maurice Bejart also belonged to the dancing philosophers, or philosophizing dancers (he left us relatively recently, in 2007). His real name is Berger; he is the son of the philosopher Gaston Berger, who, in particular, wrote a treatise on Husserl's phenomenology. Maurice graduated from the Lyceum with honors in philosophy, and then he took and went to study classical dance. As in philosophy, he was also successful in ballet - despite his small stature and short legs, he performed the title role of Siegfried in Swan Lake.
In the mid-1950s, Béjart founded his first company and staged his first ballet, La Symphonie for a Solo Man (La Symphonie pour un homme seul) to "concrete music" by contemporary composer Pierre Henry. Specific music was an electronic compilation of musical fragments, sounds of nature and household noises - for example, factory horns.
The music alone provoked the audience - there really was a scandal at the premiere. Moreover, the theme is not typical for ballet: existentialism, loneliness, anxiety. These sentiments, however, were very typical of those years when Jean-Paul Sartre was the most popular philosopher. Bejart, thus, immediately declared himself as a choreographer-philosopher. And five years later he finally read Nietzsche, and this reconciled his two strongest passions - philosophy and dance. And his dance changed, became more powerful, passionate and vital. Having created a new company - "Ballet of the 20th century", Bejart turns to ancient myths, in which movement, dance have a sacred meaning, and puts on the ballets "Orpheus", "The Rite of Spring", "Sacrifice".
In 1961 Béjart staged perhaps his most popular ballet, Boléro. Bejart's favorite dancer Argentine Jorge Donn, Maya Plisetskaya, Sylvie Guillem shone in it ... Bejart was not the first to turn to Ravel's music. In fact, this composition was composed by Ravel at the request of the dancer Ida Rubinstein.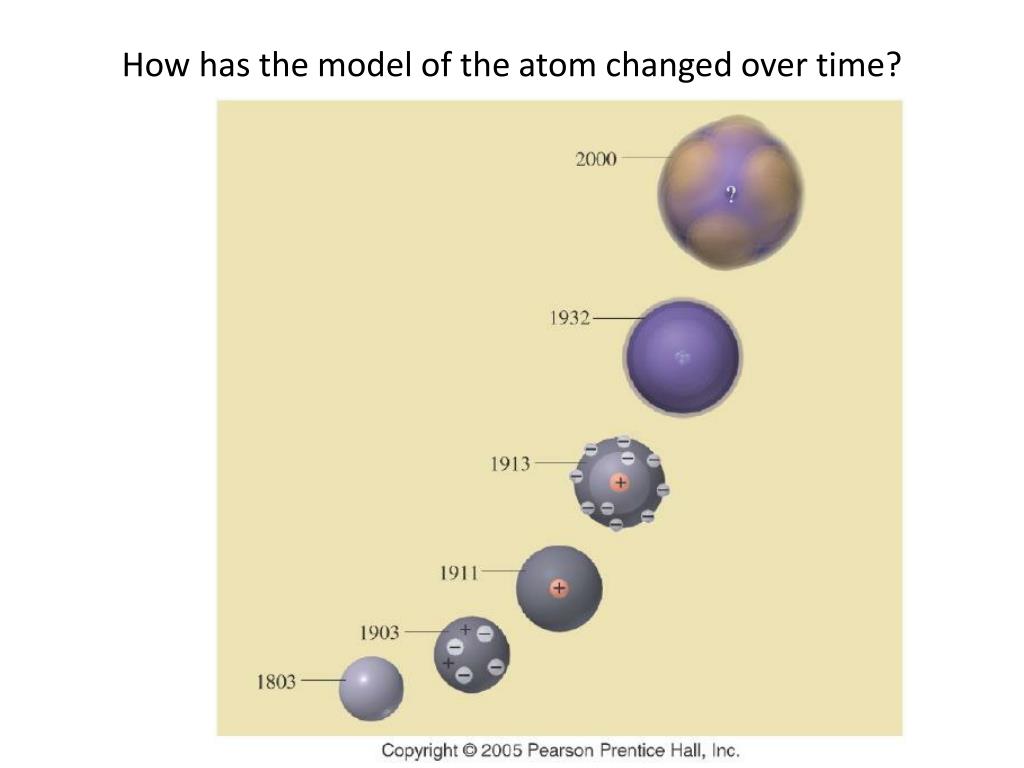 The ballet "Bolero" was staged for her by the sister of the famous Vaslav Nijinsky, the wonderful performer and choreographer Bronislava Nijinsky herself. The ballet takes place in a tavern, and in the finale, Ida jumped on the table and danced on it, surrounded by enthusiastic male patrons. If you have seen Béjart's "Bolero" (or you can watch it right now), then you know that this dance is also performed on a raised platform. But due to a completely different choreography, idea, mood, this dance is more like not drunken fun in a pub, but a very serious and passionate sacrificial ritual. Even Bejart's table is not a table, but an altar on which sacrifice is made.
Bolero. Choreography by Maurice Bejart, music by Maurice Ravel. Dancing Jorge Donn. 1960
Such was the increased seriousness and even sacredness of modern dance in comparison with its predecessor, classical ballet of the 19th century.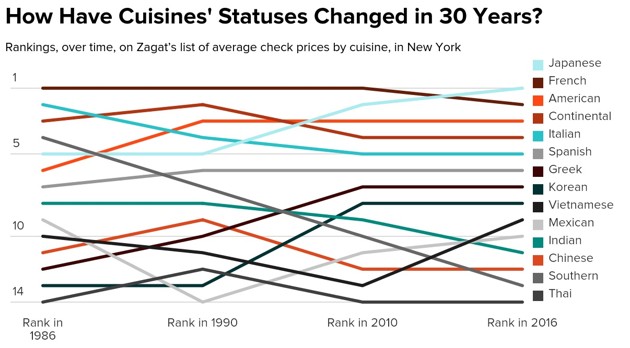 It should be added that Bejart himself converted to Islam in the late 1960s, but Buddhism was also close to him. And he called his last dance schools "Mudra" (which means "gesture" in Hindi) - in Brussels, and "Rudra" (after the name of the deity) - in Lausanne. Over the past twenty years, Béjart has staged almost a hundred ballets, including, a year before his death, Zarathustra: Song and Dance. Zarathustra for him is a philosopher, a prophet, a legislator, a dancing god who dances with his feet and head.
More to read:
Badiou A. A small guide to inaesthetics. St. Petersburg, 2014.
Bezhar M. A moment in the life of another. Memoirs. M., 1989.
Valerie P. On Art. Soul and dance. M., 1993.
Duncan A. Dance of the future.
Nietzsche F. Thus spoke Zarathustra.
Radio Arzamas "Why are you bringing her feet first into the ward?!"
The third episode of the podcast about modern folklore "Pah-pah-pah!" — about signs and beliefs of doctors and their patients
Do you want to be aware of everything?
Subscribe to our newsletter, you'll love it.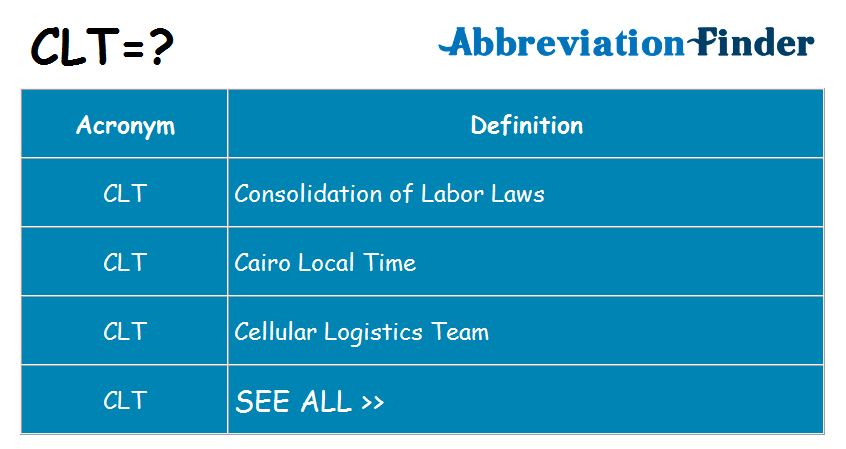 We promise to write rarely and in the case of
courses
All courses
Special projects
Audio -lectures
10 minutes
1/7
What is a dance
than the usual movement differs from the dance, which is studied by biomechanics and kinesiology and how at the beginning of the 20th century, the attitude towards the body changed
Reading by Irina Sirotkina
How ordinary movement differs from dance, what is studied by biomechanics and kinesiology and how the attitude towards the body changed at the beginning of the 20th century
16 minutes
2/7
8 Why God must dance and how choreographers started talking about loneliness, the future of mankind and the causes of the First World War
Reading Irina Sirotkina
Why God must dance in Nietzsche and how the choreographers started talking about loneliness, the future of mankind and the causes of the First World War
13 minutes
3/7
What is the difference between dance and dance
Why should the authorities control folk festivals, what is the utopia of ecstatic dancing and what is dangerous about the undisciplined body
ecstatic dance and why an undisciplined body is dangerous
13 minutes
4/7
Dance: element or art?
Why teach natural movement, how to make a dancer a "non-human" being, and what pointe shoes and bioprostheses have in common 915 minutes attractiveness of acrobatics and why it is more interesting to look at dance if you have tried to dance yourself
Reads by Irina Sirotkina
Where does dexterity come from, what is the attractiveness of acrobatics and why is it more interesting to look at dance if you have tried to dance yourself
14 minutes
6/7
The ideal body for dancing
How does a ballet body differ from a jazz one, why Martha Graham would not tolerate virgins in her troupe and is it possible to be able to dance everything
different from jazz, why Martha Graham would not tolerate virgins in her troupe and is it possible to be able to dance everything
12 minutes
7/7
Dance as desire
What ordinary movements of an untrained body can tell about what shocked the audience in Isadora Duncan and why dance is a desire machine
Reading by Irina Sirotkina
What ordinary movements of an untrained body can tell about, what shocked the audience in Isadora Duncan and why dance is a desire machine
Materials
9 languages ​​of modern dance
How to recognize Pina in several movements
What was danced in the 20th century
The most fashionable dances of salons and discos and the most daring phenomena of choreography in 100 years
The history of modern dance in 31 productions
Ballets, plays and performances that have changed the idea of ​​choreography
Test: Distinguish ballet from opera culture
What Madonna, Andy Warhol and Charlie Chaplin borrowed from the main choreographers of the 20th century
0004 OdnoklassnikiVKYouTubePodcastsTwitterTelegramRSS
History, literature, art in lectures, cheat sheets, games and expert answers: new knowledge every day
© Arzamas 2022.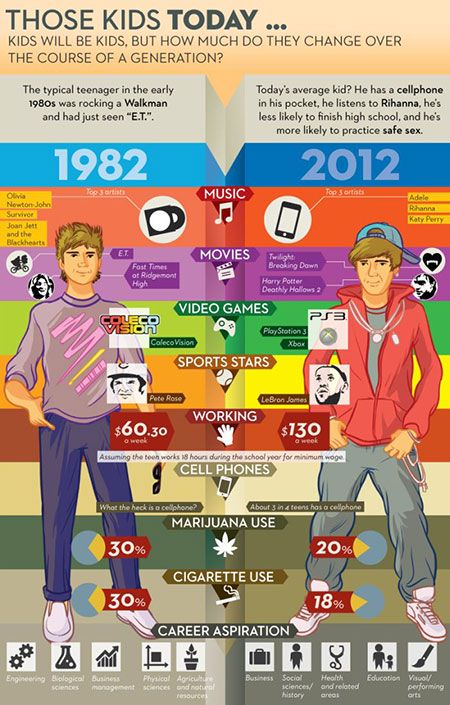 All rights reserved
What should I do to avoid losing my subscription after Visa and Mastercard leave Russia? Instructions here
History, directions of hip-hop
Hip-hop is a social dance . What is social dance? First of all, this is a dance that is done not for competition, but for leisure, for communication and the exchange of positive emotions. A dance that is available to everyone, regardless of age, physical qualities, social status.
The history of hip-hop dance dates back almost three decades.
Founders of hip-hop style
Buddha Stretch , who is one of the founders of this trend, says that hip-hop dance appeared by the end of 1984.
By this time, the era of breakdance and funk styles (bboying, funkstyles) had come to an end, funk and disco music were no longer so popular, they were replaced by hip-hop music. The music has changed, the dance has changed. The birthplace of hip-hop dance was New York, where in different clubs in Harlem danced various social dances such as The Prep, Rambo (The Fila) and many more.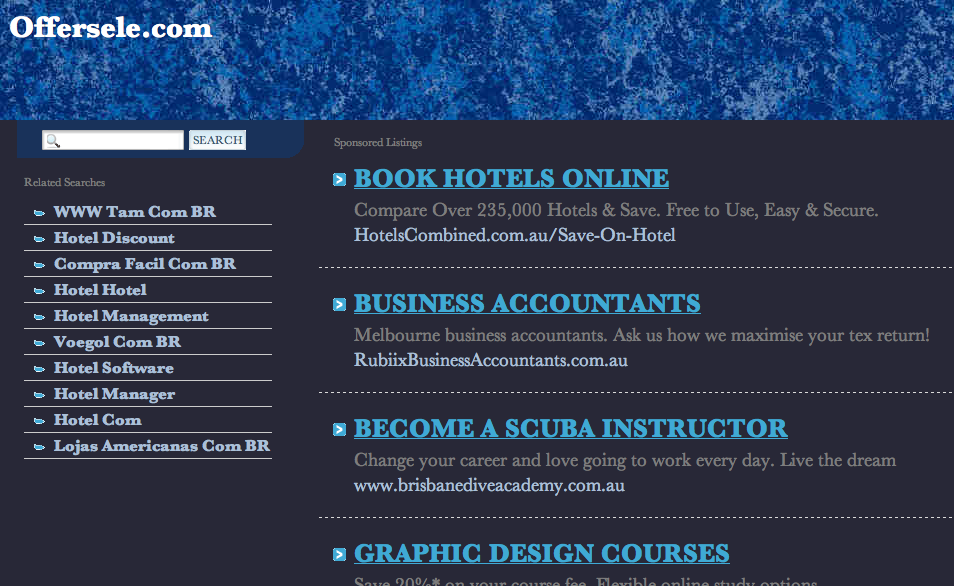 A significant number of them were invented back in the 70s, when the funk era was in its heyday, over time they changed, acquired new details, were performed a little differently.
Clubs like Roxy, Inferno, Union Square began to play hip-hop music, and a new generation of dancers improvised, mixing old dances, inventing new ones. Gradually, by 19In 86, a group was formed in the Union Square club, which danced in a new style. By 1987, many hip-hop dancers began to work with various hip-hop artists (Whodini, Scoob & Scrap, Big Daddy Kane, Salt & Pepa and others).
In 1991 the Mop Top/Elite Force team was formed, which worked with many famous artists (Michael Jackson, Will Smith, Mariah Carey) and popularized hip-hop dance with the help of clips. The band members were Budda Stretch, Link, Caleaf, Ejoe, as well as Peter Paul, Ramir, Tone, Casper, Aid and Luz Joint, Ruberband, Peekaboo, Marquez, Quito and Prancer - they were from the Mystidious Misfits team.
If initially hip-hop dance was only in clubs and they learned it from each other there, then with the increased popularity of the dance, there was a need to learn it. Hip-hop began to be taught in dance studios, which made it available all over the world.
The basis of hip-hop dance
The basis of hip-hop dance is a groove (groove) is a feeling of body movement to the beat of music, for a dancer it is not only some kind of constant movement that keeps pace, and on which the basic movements are then superimposed, but a deeper experience of belonging to the music. There can be no other opinion - no groove, no hip-hop. For comparison, you can watch other dances with a groove (there are many videos of different dance styles on the Divadance website): house, dancehall, locking, popping, breaking, and styles that do not have a groove: jazz, contemporary dance, classical dance.
Hip-hop dance has its own basics that every dancer should know.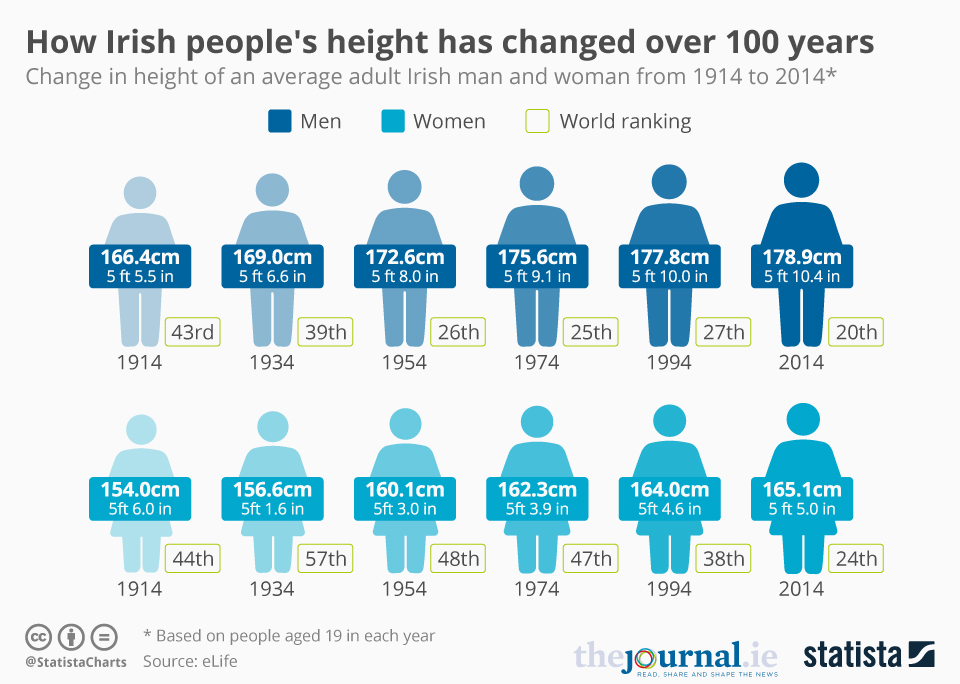 Not knowing the basic moves is like trying to speak another language without knowing a single word or knowing just a few.
Varieties of the hip-hop base:
The hip-hop base is divided by the time the movements were invented:
old school (old school) - 80s,
middle school - 90s,
new school - after 2000.
Old school includes Smurf, The Prep, Fila (The Rambo), Happy Feet, Cabbage Patch, Reebok and more.
High School : Running Man, Roger Rabbit, Party Machine, Bart Simpson, Steve Martin, and more.
The new school includes : Tone-Whop, Monestary, Harlem Shake, Walk it out, ATL Stomp, etc.
New movements continue to be created and to this day, the style continues to evolve.
Hip-hop dance was and is an improvisational style to dance here and now, create something new, express yourself by immersing yourself in music.