Learn how to dance rave
11 Essential Rave Dance Moves For Beginners
When you want to have a good time, rave parties are almost always a top answer. If you've never been to such a party before, the scene can look hectic and a bit intimidating.
But really, though it may look complicated, rave dance moves are actually pretty easy to learn. Rave is different from other forms of dancing in that it's a free-form, improvisational dance. In theory, you can dance however you want. There's no "wrong moves" here.
Nevertheless, learning some basic, popular dance moves can build up your confidence and allow you to enjoy the party more. This guide can show you the gists!
Contents
11 Essential Rave Dance Moves To Learn For Beginners

1. Running Man
2. Break Dancing
3. Jump Style
4. Apple Picking Move
5. Melbourne Shuffle
6. House Stepping
7. Liquid Movement
8. The Stomp
9. Glowsticking
10. Gloving
11. Hakken

Rave Dancing Tips

Focus On The Music
Just Relax
Pay Attention to What Other People Are Doing
Be Creative

Final Words
11 Essential Rave Dance Moves To Learn For Beginners
For newcomers, it can be beneficial to learn these basic types of rave dancing. It will give you an idea of how to start when the music comes up and you're on the stage. The extra confidence that it gives you will be an added bonus, too.
1. Running Man
Source: https://rustnbones.wordpress.com/
The Running Man is a move that you can pull when you're stuck in the middle of a large crowd of ravers. Aside from being simple, you also have the added benefit of it being a static dance move. You merely dance in one spot without moving.
There are two counts to this move. When practicing at home, start slow and say each count aloud. Progressively get faster until you feel natural.
Count 1: Lift your right knee to level with your waist.
Count 2: Bring down your right knee. Halfway through the right foot's downward movement, lift your left foot's heel and slide backward on the ball.
Repeat the two counts, but this time on your left foot (raise your left knee to waist level on count 1, then lower your left foot and slide your right foot backward on count 2).
To make it easier to visualize the movement as you practice, imagine you're walking or running in place. That's exactly what you're doing, anyway!
2. Break Dancing
Break dancing (or simply breaking) looks a lot more impressive on stage than Running Man.
Hop up on your right foot, then cross your left foot in front of the right and tap it on the floor. Repeat this motion with the other foot using a double hop.
If you want to add a bit more flair to the movement, you can cross your foot once, then shoot out to the side. That will make the dance a lot more exciting.
3. Jump Style
The basic description for this style of dance is hopping and jumping around with your foot raised, while your arms are kept hanging loosely by your sides.
A simple beginner pattern involves five counts.
Count 1: Hop up with your left foot and kick your right foot forward. Raise your right foot by about a foot high in the air.
Count 2: Retract your right foot and repeats the first movement.
Count 3: Switch your foot: hop on your right foot and kick forward with your left foot.
Count 4: Hop on your right foot again, but this time, kick your left foot backward.
Count 5: Hop on your left foot and kick your right foot backward. Keep it low.
You can repeat this simple dance sequence how many times you wish. You can mix up the movements or combine them with other moves to flesh out a jump-style dance routine of your own.
Jumpstyle is best done to the beat of hardstyle or gabber music, with a tempo ranging between 140 to 150 BPM.
4. Apple Picking Move
Similar to the Running Man move, the Apple Picking Move is very easy to learn and highly visual.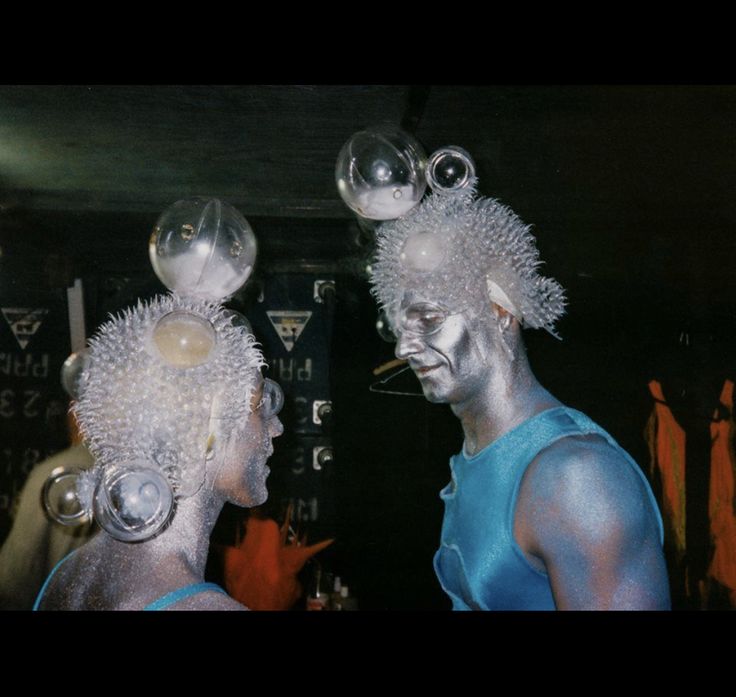 When you dance, just imagine yourself plucking an apple from a tree overhead.
Raise both of your arms as high in the air as possible, then drop them down.
Sync your up-and-down movements to the rhythm of your feet.
To add flair to the performance, you can spice it up by shaking your head and mixing in some other dance moves.
Do anything that you can do, so long that it suits the beat of the music and the mood.
If you practice in front of a mirror, the dance could look a bit silly. But don't worry, that's part of the magic of a rave dance (and a rave party). You're not at all expected to look good. The "prime directive" is to have fun!
5. Melbourne Shuffle
Now, we're not going to lie to you: the Melbourne Shuffle is a pretty advanced move. As such, don't be discouraged if you don't nail it on the first try. If you've had previous experience with hip-hop or breaking, learning this move would be a lot easier.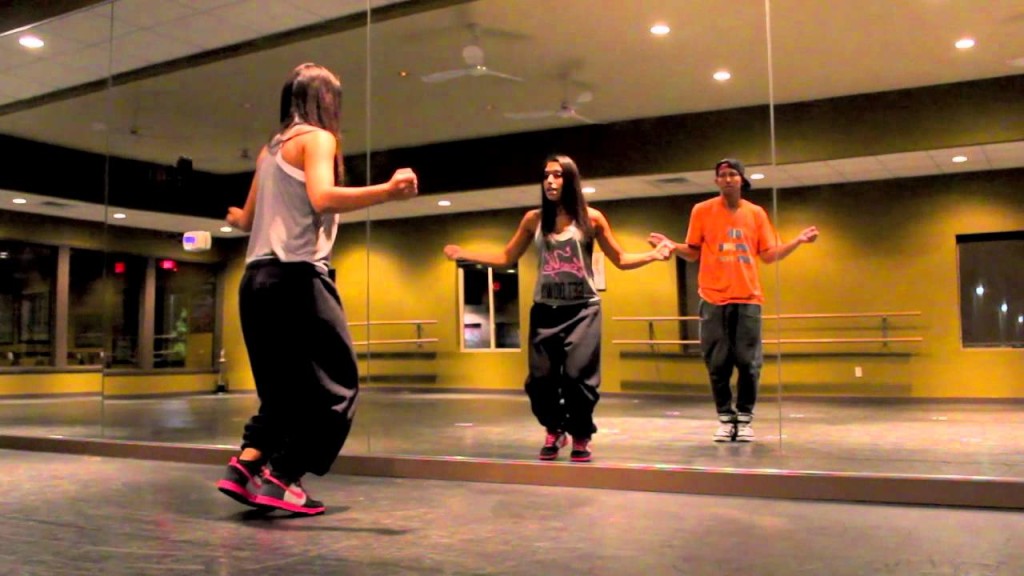 The Melbourne Shuffle is basically a mixture between the Walking Man and the Moonwalk. It involves very limited movement of your upper body. Most of the magic is produced by the legs and the arms as they sway in a natural, yet fluid, walking motion. Typically, the dancer will first face a singular direction before they begin to dance.
It is considered a flat-footed, stomping dance. While you're caught up in the music, you can also add in pirouettes when the beats suit the move, too.
Do note that the Melbourne Shuffle takes up a lot of space. If it's too crowded around you, it's best not to execute it. You'd be at risk of colliding with somebody. In case you do want to try it out, you should seek a sparse spot in the crowd.
6. House Stepping
House stepping, like its name suggests, is best done with the backing of house music (Progressive House, Electro House, et cetera). This dance move simply involves raising your left and right foot up and down to the beat of the music.
Your arms should be raised and your elbows tilted.
House stepping resembles Latin dance and Tap dance. Plus, since it requires a lot of upper-body movements, house stepping is basically the mirror opposite of the Melbourne Shuffle.
7. Liquid Movement
The Liquid Movement is definitely the toughest rave dance move that you can possibly learn. It's most suited for people with high flexibility and previous dancing experience.
Liquid Movement is an off-shoot of more traditional break-dancing. When you're breaking, popping and locking with your feet and hands are expected.
Not so with Liquid Movement. The moment you look too mechanical while executing this move, you'd look out of place immediately. Liquid Movement is all about dancing as fluidly and as naturally as possible to the music, which is why experts at this dance move are often called "octopuses".
Liquid Movement uses the entirety of your body to simulate the sense of fluidity, which is why a high degree of body flexibility is required for people hoping to execute this dance move.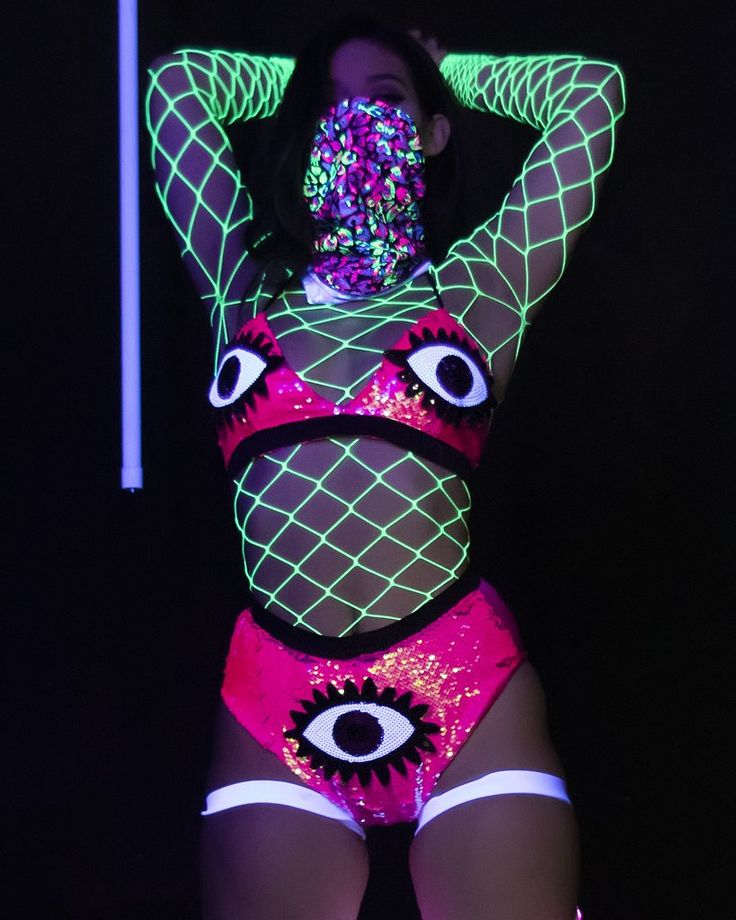 8. The Stomp
The Stomp is yet another simple and visual dance move. Imagine yourself treading on thick snow. Move and stamp your feet from side to side to the beat of the music.
That's all there really is to the move. It's a great opener or beginner move. Combine this with the Running Man or Apple Picking and you got yourself a pretty solid basic rave dance routine.
9. Glowsticking
For Glowsticking, you're going to need some extra accessories. Particularly, you will need some glow sticks (also called rave lights). They can be battery-operated or chemical glow sticks. It doesn't really matter so long that they glow.
Hold one stick in each hand and dance. Usually, glow stick dancers favor Liquid Movement dance. The fluidity of the dance, when combined with the glowsticks, makes them truly alluring on the dance floor. Even though raves aren't really about attracting attention, if that's what you set out to do, it's a sure-fire way to attract the eyes of other party-goers.
Experienced glow stick dancers may swirl or juggle the sticks around to create a visual feast for other guests. Some attach glow sticks to thin cords and spin them around to create beautiful wheels of light in time with the beat of the music. This type of dance is called "poi".
If you manage any of that, you'd definitely be the star of that night's show.
Glowsticking is one of the four light-oriented dances out there.
10. Gloving
Gloving, like Glowsticking, is a light-oriented dance. Instead of using glow sticks, the dancer uses small LED lights attached to their fingertips (hence the term gloving) to make attractive visual patterns.
Because the literal highlight of the dance lies in the diodes attached to your fingertips, gloving is basically a rave dance with your hands and fingers. You will want to incorporate movements that make your hands and fingers stand out as much as possible.
Liquid and digits moves, for example, where you move your body fluidly while also constructing hypnotizing patterns with your finger digits.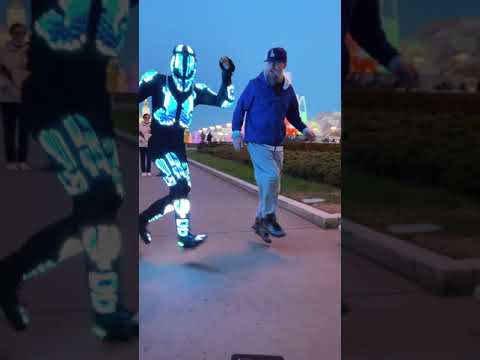 Finger tutting is also worth looking into if you're serious about learning Gloving. It's a dance style that involves intricately moving the fingers around, which will be further accentuated by the fingertip diodes.
11. Hakken
Hakken is a dance style originating from the Dutch hardcore and gabber dancing scenes in the 1990s. The term Hakken is derived from a Dutch verb, which means chopping and hacking.
Basically, the dance is a derivative of zapateo, but with fewer airborne movements. You perform tiny steps with your feet to the rhythm of the bass drum in the music.
Similar to the Melbourne Shuffle, the lower body plays the most important role in this dance style. However, it's not unusual for Hakken dancers to incorporate their upper body movements into the routine, too.
Hakken is a very high-speed dance. The music (called hakmuziek) can have a tempo as high as 190 BPM. It's going to take some work to be able to catch up to the beat.
Rave Dancing Tips
Focus On The Music
The music is the most important part of the raving experience.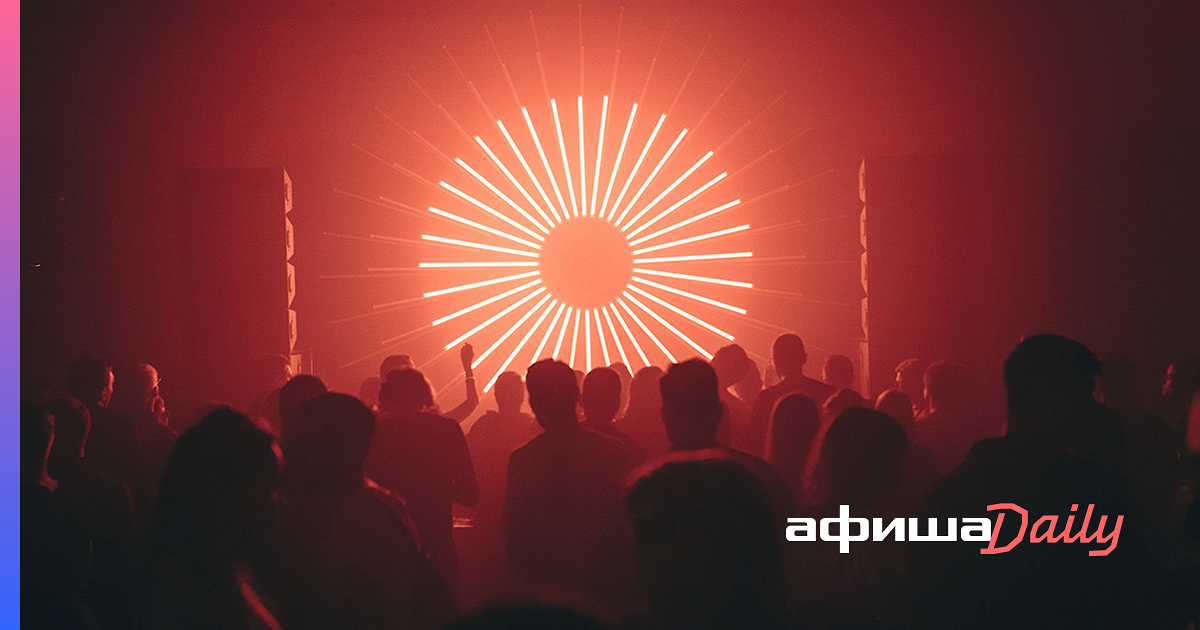 Let the music take full control of your movement. Listen to the beat and let the rhythm and the inspiration take over you. Swing your arms, move your feet, and sway your body in a way that makes you feel most comfortable with the music.
Don't mind people observing you too much. Once again, the important thing is to have a good time!
Just Relax
Raves are all about letting loose. If you look too mechanical or rigid in your movements, you're not experiencing the party to the fullest. Plus, rigid movements look very awkward on the dance floor. The more relaxed you are, the more beautiful your movements will be.
It's entirely okay to feel a bit uncomfortable and self-conscious if it's your first rave or you're a naturally shy person. In that case, we recommend attending your first-ever rave with friends or people you trust enough to let loose around. Once you've become more comfortable, think of attending or dancing solo.
Pay Attention to What Other People Are Doing
Raves are a social event, so keep an eye out for other people in the crowd.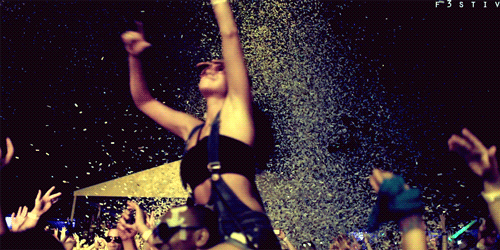 Look at what others are doing. When you find yourself out of ideas for your next move, imitating others is a good tactic to fall back to and keep the fire going.
Be Creative
There's really no framework or structure to rave dancing. It's all random up there and you can dance however you like. If you want to put a lot of effort into your dance moves, practice by yourself at home and watch plenty of videos online.
Once you've mastered some basic moves, think of improving on these moves with your own twists. Be creative! Who knows, maybe you'll end up inventing a dance move that ravers in the future will learn about.
Final Words
Raves are an excellent way to let loose and have fun after a hard week. Allowing yourself to get lost in the music and the intense energy of the night is a wondrous feeling. With these basic rave dance moves, you're more or less ready to attend your first of many rave parties in the future!
Hopefully, this guide has served you well.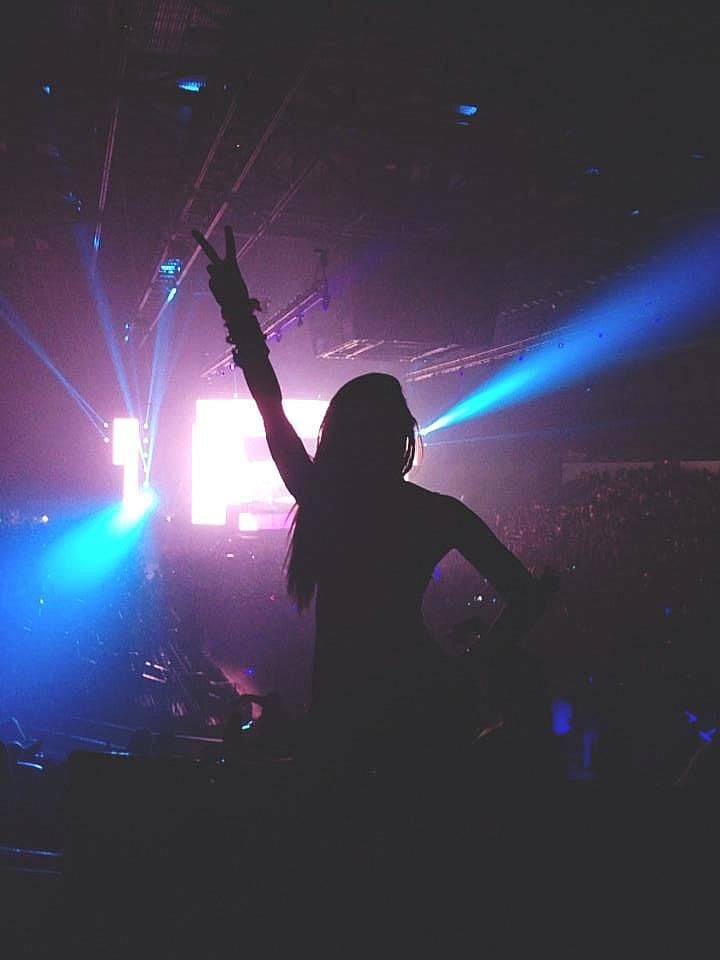 If you have any other questions you'd like to ask, leave them in the comment section below and we'll get back to you as soon as possible.
Be a Rave-ishing Dancer With These Rocking Rave Dance Moves
Rave dancing is all about going along with the music being played. Learn how to dance at a rave by following the simple dance moves described in this DancePoise article.
Rave party was the term given to a dance party which featured fast electronic music with a spectacular light show. House, techno, and trance are the most common genres of music played at these parties. Some of these parties involve laser light shows and the air is filled with artificial fog. Since rave parties were started a very long time ago, the advent of legal nightclubs in cities have reduced it's popularity world over. These days rave parties are more inclined towards the use of drugs and other illegal substances, which has called into question the legality of these parties. However, there are some places where such parties are legal and go on well throughout the year.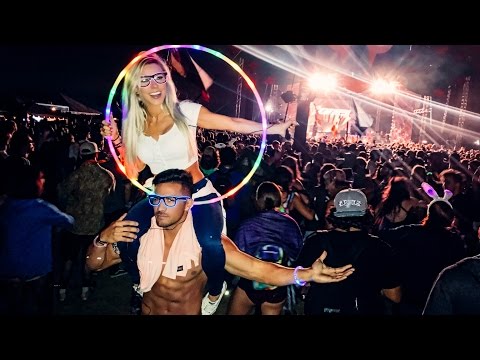 In fact, these parties are not only an entity in themselves but are a part of what is commonly called the rave culture. In case you are invited to a rave party, it is not a bad idea to learn some of the dance moves, so that you do not feel out of place there.
Common Dance Moves for Raves
Apple Picking Move
As the name suggests, you need to move your body in the manner you would be plucking apples from the tree. Do this by raising your arms up in the air and keep moving them up and down in tandem with the movement of your feet. You can improvise by shaking your head a bit in conjunction with the music playing.
Melbourne Shuffle
If you are familiar with hip hop dancing, practicing this move should not be a problem. The Melbourne shuffle involves very limited movement of the upper body and the primary focus should be on arm movement, along with walking naturally. This dance move is similar to the running man and moonwalk.
House Stepping
House stepping requires one to move around while listening to house music.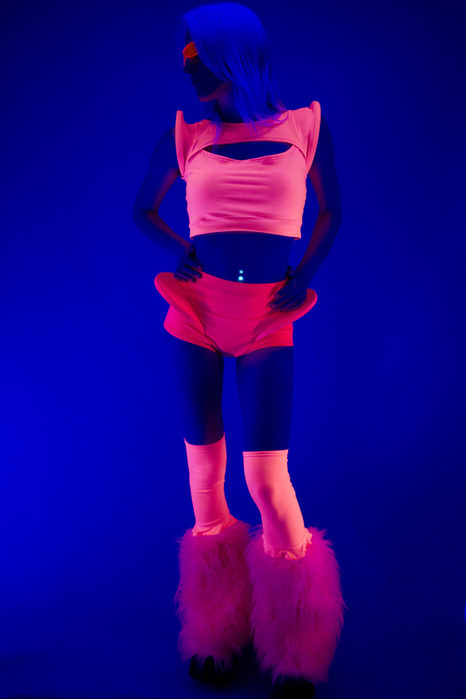 You should keep lifting your feet up and down continuously along the beats of the song and your arms need to be raised up with your elbows tilted. This dance move contradicts the Melbourne shuffle, as the latter calls for minimal upper body movement.
Jump Style
This dance move involves hopping and kicking around the raised foot, leaving the arms hanging loosely by the side. Start by hopping on the right foot and kicking your left foot forward in the air. Pull your left foot back towards you and repeat the above movement. Swap your feet and perform the move by hopping on the left foot. You can improvise while performing this move by kicking your foot backwards or sideways.
Liquid Movement
The liquid movement is one of the tougher moves, which you can perform, provided your body is extremely flexible. Compared to break-dancing, where you are required to do popping and locking movements with your feet and hand, the liquid movement should look more natural and not rigid.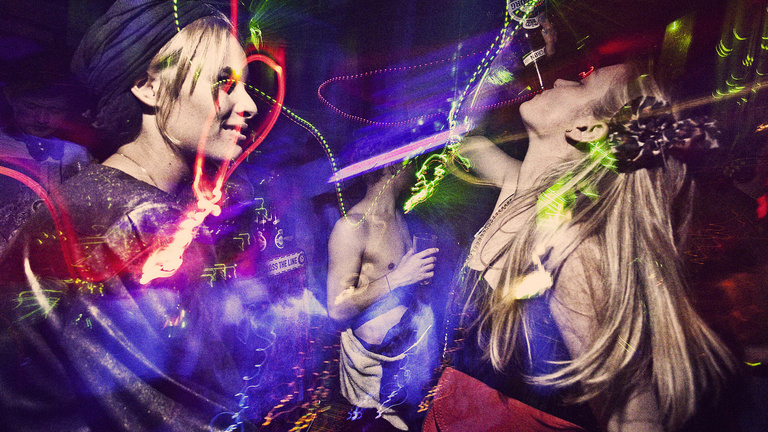 Let your body loose and let it 'flow' along with the music.
The Stomp
You must be familiar with stomping when you are moving about in snow. It is a very simple move wherein you need to keep stomping your foot side to side in tandem with the music beats playing.
Glowsticking
Glowsticking is a popular dance move that involves the use of neon glow sticks, which may be either battery operated or activated with help of chemicals. A person holds these glow sticks in his hand and moves around the dance floor preferably in the liquid movement. More experienced and talented people even juggle around or swirl around the glowsticks they are holding, creating a visual treat with lights for onlookers.
Miscellaneous Tips
Surrender to the Music
The best advise for dancing at rave parties which anyone would give, is to surrender yourself to the music and let it take control over you. Listen to what is playing and simply move along the beats. Keep moving your head, feet, and hands in the way you are comfortable and let people observe you are having a good time.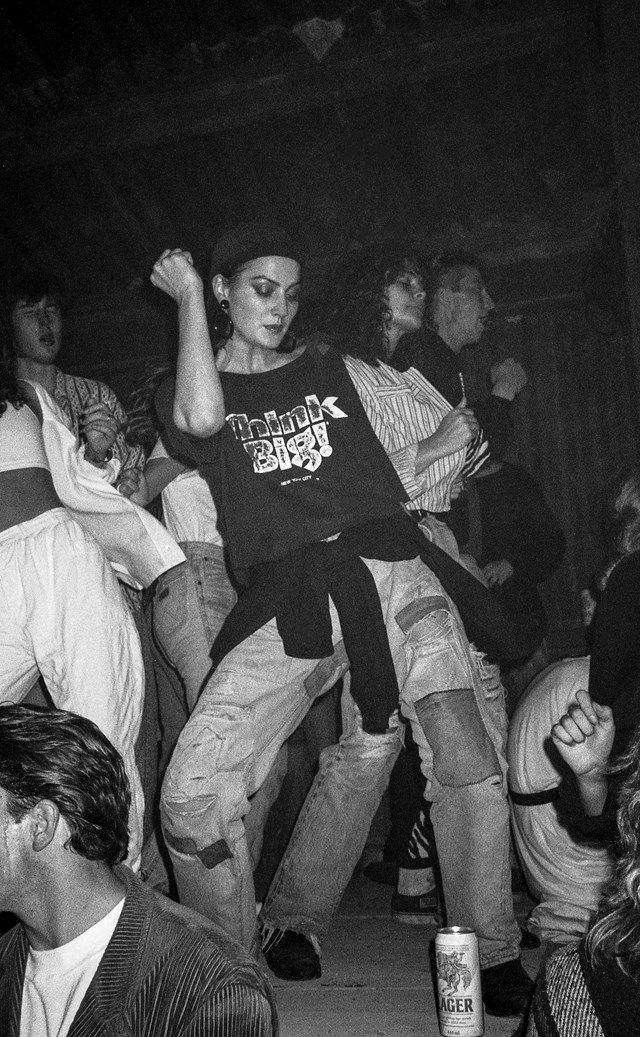 Let Yourself Loose
Do not be rigid or very mechanical in your movements. It is important to let your body loose and look cool, calm, and relaxed in your movements. Rigid movements look very awkward and do not go with the music normally being played at rave parties.
Look Around
When dancing at rave parties, keep an eye on the crowd to see what others around you are doing. Sometimes when you are out of moves, checking out others dancing on the floor and imitating their moves is not a bad idea.
Keep practicing these moves alone by yourself for a while, before you start doing them at rave parties. You can also learn by watching videos and observing the way people dance. Since there is no particular framework when it comes to dancing at rave parties, you should constantly keep inventing new moves of your own. So, just let yourself loose and go wild on the dance floor.
Like it? Share it!
Uncategorized
Get Updates Right to Your Inbox
Sign up to receive the latest and greatest articles from our site automatically each week (give or take).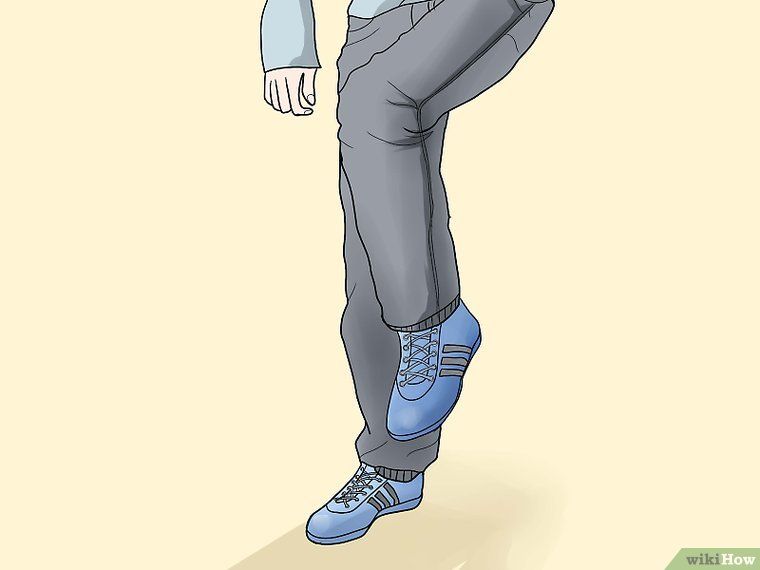 ..right to your inbox.
Blog Updates
Email Address *
90,000 12 life hacks, to quickly learn how to dance from Mamita Dance
Dances
Author: Pavel Gather
Psychologist, Lecturer Salsa and Tango
Dances
Author: Pavel Pavel
Psychologist, Lecturer Salsa
on At the start, you always want to get a quick result. When it doesn't happen, the hypothesis arises that everything takes time. After a conditionally acceptable time, humility comes to mastering pair dances, which, perhaps, is not given, and I will just do what I learned somehow.
This is the most common story of those who believe that the mere act of attending a pair dance class is enough to learn how to dance.
Absolutely not. If you want to really dance well, you have to make an effort outside of the dance class. A good teacher will definitely be needed, but the initiative should be on your side.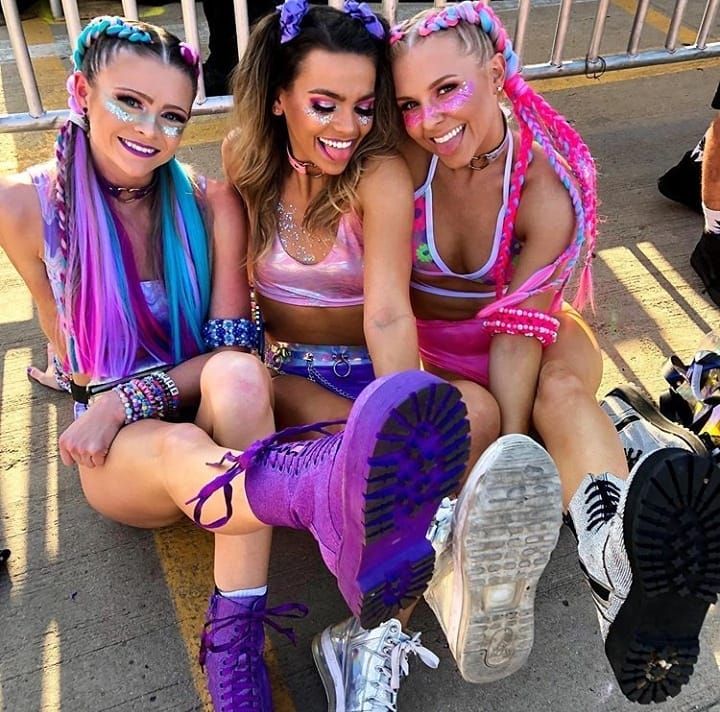 1. Listen to music
The most common and accessible advice that is given already in the first lessons. And it definitely works. Music creates a certain atmosphere of the dance and intuitively you want to move to it. It doesn't matter where you listen to music - in the car, on headphones while walking or doing household chores.
An addition that will help you dance better is your active participation in the music. Sing along, dance or simply beat musical accents with any free parts of the body. In the subway, for example, it is enough to tap out bright moments with your fingers, in the car to sing along with sounds, and at home you can jump for pleasure.

2. Watch videos of good dancers

It's complicated, but also obvious. It's more difficult, because without recommendations from more experienced dancers, unfortunately, it's not so easy to find a good quality video on the net (I mean not the resolution quality, but the content itself).
Meaningful video viewing is about building an understanding of HOW dancers make a particular impression on a partner or viewer. Technology is at the heart of everything. Understanding how the pros do it is a big step forward.
It is important to distinguish a show from a disco dance, a staged performance from an improvisation, a stylized dance from an authentic one, etc. Ask for recommendations and dance teachers will always throw off a couple of videos of worthy landmarks.

Tango Z. Showreel.

Online modern tango courses
Tango nuevo is the most advanced version of tango. We can quickly learn to dance from zero to a steep level.
3. Dance in salsatecas/milongas/discotheques
A very delicate moment when it is worth coming to the first party. From a technical point of view, most students in 1-3 months have a sufficient set of figures and techniques to come and dance calmly.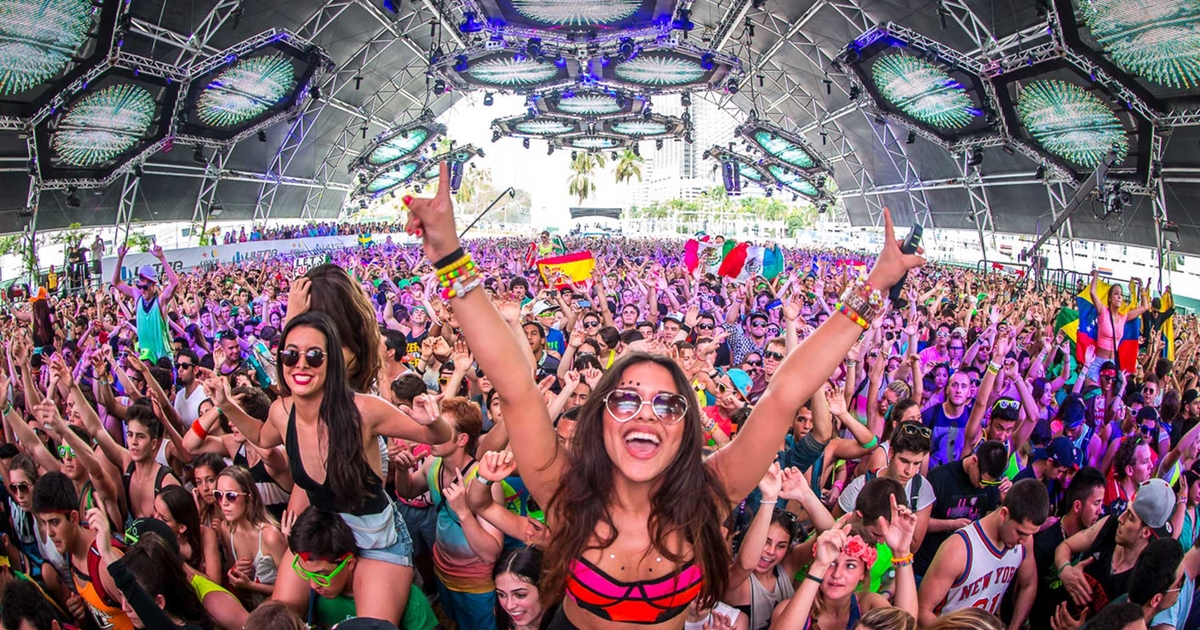 Psychologically, the same moment can be stretched out for an indefinite time. After all, it is imperative to "not lose face", "learn more figures" and be sure what to do in case "there is an unfamiliar movement".
In fact, the partygoers don't really care (except for a small layer of non-professional teachers who want to help inexperienced dancers by treating them as customers in the future). It is important to come and try dancing after a month of classes. You can only with friends or guys from your group. This will be enough to feel the adrenaline and inspiration from the dance.
4. Dance with partners or partners not of your level

The conventional wisdom that you need to practice in groups of your level does not withstand the test of experience. Perhaps now your eyes widened in surprise, and you want to meaningfully read the phrase again. Yes, you saw everything correctly: when you dance with a partner of your level, you don't grow anywhere.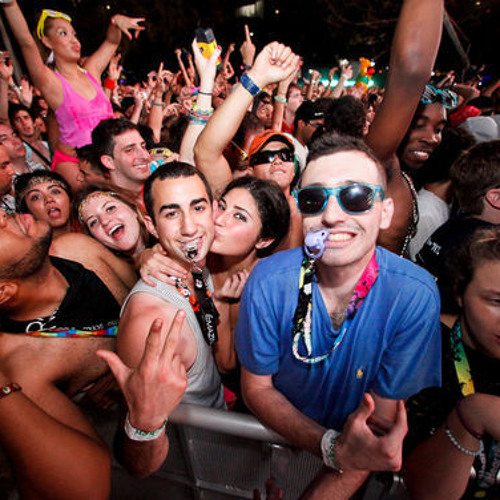 It's important to understand that not only does it work one way and you have to dance with cooler dancers, but it works even more effectively the other way. It is no coincidence that teaching pair dances dramatically raises the level of the teacher himself. You have an endless stream of very beginner dancers.
How it works. A more experienced partner needs to be "stretched". It's easy and obvious. With beginners, you need to take more initiative on yourself, see the general pattern of the dance more widely, turn on and insure more, try to be an example and be more careful. The quality of interaction begins to grow significantly. And wonderful partners too.
Dancing with partners of your level doesn't make you grow. Dance with both beginners and more advanced dancers
Dominican Bachata Women's Style Online Course

Want to learn how to hypnotize those around you with the most appetizing part of your body? On the course we will tell you all the secrets.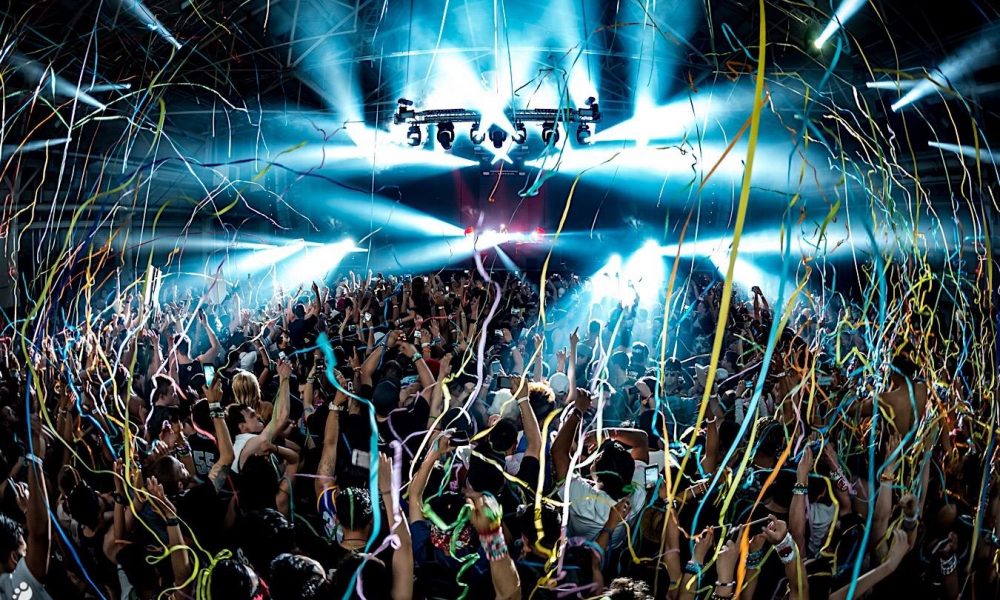 5. Learn to dance for a partner and for a partner
Turks and Argentines are one of the best partners in the world. In Russia, partners are highly valued. Why? The answer is simple. In Argentina and Turkey, it is not questionable for men to ask another man to lead in one piece or another and give feedback on the quality of the lead. For them, it will be a great shame to hear moralizing from a partner, or even more so to be known in the community as an insecure partner.
In Russia, due to the constant, often far-fetched, opinion that there are more women in pair dances, partners calmly get up and study their partner's part. Such partners then grow into very cool dancers and teachers. In no case do this at parties, only in class. Here we are talking only about the learning strategy. At parties, be yourself.

6. Do not memorize the links
Always try to look deeper and understand the through principle and idea of ​​movement.
Understanding what and how is done will make it possible to independently generate any sequences and chips.
Human memory is limited and there will always be a moment when something will escape and your repertoire will be limited by the size of RAM.
In Argentine tango, for example, there are seven levels of movement construction that, when mastered, will allow you to make millions of combinations. And how many dance sequences can you really remember? In rueda, more than 150 figures dance in a rare circle. It's hard to keep more in mind.
7. Develop your body
Many years of experience in teaching couple dance shows that as soon as everyone pairs up in a class, any progress in individual style ends. But it is the individual style that distinguishes everyone at the disco: partners change, and style is always with you.
The body as the main instrument of dance must be very plastic, responsive and emotional. Surprisingly, not all pair dance schools have a general physical warm-up.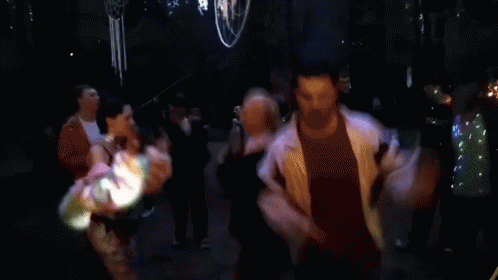 It is vital to tune the body and understand how it works.
You can always train extra and concentrate more on the basic steps, as their true value is as body work. The sequence of steps is, in fact, the simplest thing that can be in pair dancing. The quality of individual performance determines the craftsmanship.
8. Try on the images of inspiring dancers

A psychological life hack for those who have already mastered the steps, but still feel that there is not enough brightness and drive. Most are terribly afraid of being someone else's "clone". Here the action is the same as under the influence of hypnosis - the more you resist, the more you plunge into an altered state of consciousness.
With a high degree of probability, you are already dancing like someone else's "clone". A meaningful fitting of someone else's image is that you mentally take the image of the one who inspires you (inspiration is critical in this case) and "put on" yourself.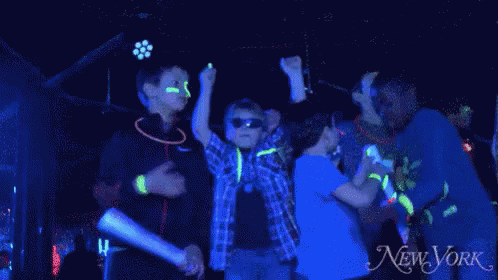 Then you start dancing and trying to feel in general how it is to be able, for example, to be the best partner or the sexiest partner in a disco. This is much more difficult than it seems. But it works extremely efficiently.
9. Dance to offbeat music

Habitual rhythms keep you tight. Tango salon or speedy timba leave little room for experimentation and fantasy. Pattern dancing is always noticeable and is reserved for beginners.
The truly new is born outside of the usual. Look for places to experiment. If there is no place, organize self-training. The main thing is not to get carried away, because music determines the style. We bring something new to pair dances, rather than trying to change them.

Search, improvise, don't be afraid to go beyond, develop in different directions, be inspired by music atypical for the style
10. Try your hand at basic dance directions

dances exist according to their own non-choreographic laws.
This is the deepest delusion, which has turned into a ceiling for the qualitative development of partner dances. After all, all professional dancers, for example, in salsa or bachata, build their ideas on the basic choreographic principles.
Do not think that choreography is only applicable on stage. Any meaningful movement of the body can be choreographic. In general, try classical or modern choreography. Basically, hip-hop can work too.

11. Look for battle sensations

Pair dances return us to an active position of manifestation of our body. As in the days of our ancient ancestors, we impress the members of the opposite sex by how dexterous, hardy, sexy, etc. we are. Modern laws of the jungle in the entourage of big cities.
If you look around the dance floor, it becomes clear that the majority are clearly herbivores (not in the sense of vegetarians, but in relation to those around them).
I am sure that predators are always more interesting in terms of the attractiveness of the image - try to find a counterbalance among herbivores, for example, a cat woman or a lion man.
The conversation is about an internal position, not about aggressiveness. Lability and lack of control are inherent in adolescents, and not in adult self-sufficient people.
Accordingly, even a training or friendly battle gives, on the one hand, practical skills - to make a bright sequence of movements, bring an idea to a climax, show a spectacular feature, on the other hand, develops the psychological basis of the dance - self-confidence, resistance to extraneous attention, self-control and self-control in complex elements.

12. Communicate with professionals
The environment shapes the internal position. Basically, real passionaries of the dance community are ready to openly talk, discuss and support the development of dance in every possible way.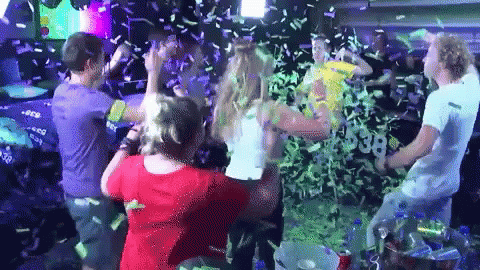 Universal principles and the ideas they articulate have a much longer and more practical perspective than meets the eye.
Accept that, for example, behind the words "listen to your partner" is not only a beautiful metaphor, but also a practical skill to literally listen to your partner. At the same time, always treat every thought, even the most respected teacher, as a private opinion.
Your skill will lie in finding the scope of the idea even in conflicting opinions. Most often, the contradiction is speculative and the truth lies in the angle of perception or situationality.
Your dancing growth will stop sooner or later. This can happen at the level of three basic steps or years of experience in teaching and show performances. Regardless of your level, the suggested 12 life hacks can get you off the ground and greatly accelerate your dance growth. There is no way here without your motivation and activity. Take your dance development into your own hands. 9Ol000 Dangerous sexuality
Salsa: destroyers of stereotypes
Couple dancing as a source of strength.
Self-destruction of the couple dance community
The Salsa series as a mirror of the community
Mamita Fridays: salsa, bachata
Destroying the myths about leading pair dances
Does dancing make us better?
The seven deadly sins of teachers
Why we will never dance bachata like the Dominicans
Why tango?
Dispute over musicality
Selection of dances according to alcohol preferences
Where to find inspiration for dancing?
Terrible tango nuevo
Distribution of roles in a salsa party
Argentinean tango through the eyes of a salsa dancer
Is there a predisposition to dancing?
Which is more effective: individual or group lessons?
Sexual overtones in partner dancing
10 music videos to learn how to dance
Various dance TV shows have completely driven the youth and the older generation crazy, who now want to dance by the millions with stars, friends, neighbors or alone to the sounds of the most incendiary, dynamic and driving music.
At home in front of a mirror or at a drunken night disco, everyone moves best of all, but in public and in broad daylight it is recommended to know the materiel and master popular dance moves in order to win the heart of a loved one, show friends and enemies your skills and most importantly not become the main character of any some carbon monoxide youtube video where a man dances terribly funny, but introduces himself as Joaquin Cortez or Paula Abdul.
In any city there are now a lot of amateur clubs and professional studios, so with free time and due perseverance, everyone can acquire the necessary skills. But what about people who are busy every day or, say, extremely shy? We suggest that representatives of this category start from afar and try to dance along with the artists of famous music videos. With a serious attitude to the matter, these clips will surely make you flexible, plastic, physically prepared and, of course, teach you how to dance.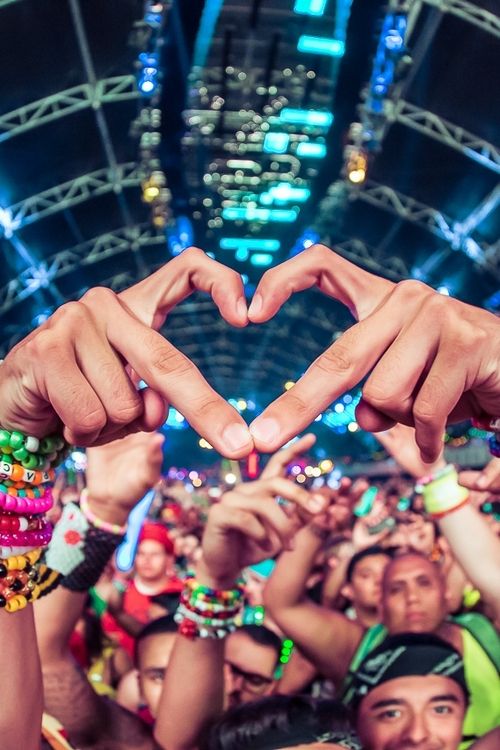 So, let's watch the first clip and don't forget to move.
Fatboy Slim "Weapon Of Choice"
Fatboy Slim "Weapon Of Choice".
The famous actor Christopher Walken is a really great dancer and started his brilliant career on Broadway singing and dancing. In the presented video of the British musician Quentin Cooke, best known as Fatboy Slim, other people sing, but only Walken, who turned 57 years old in the year of the video clip's release (2000), dances. But skill, as they say, you will not spend on drink.
Major Lazer & DJ Snake "Lean On"
Major Lazer & DJ Snake "Lean On".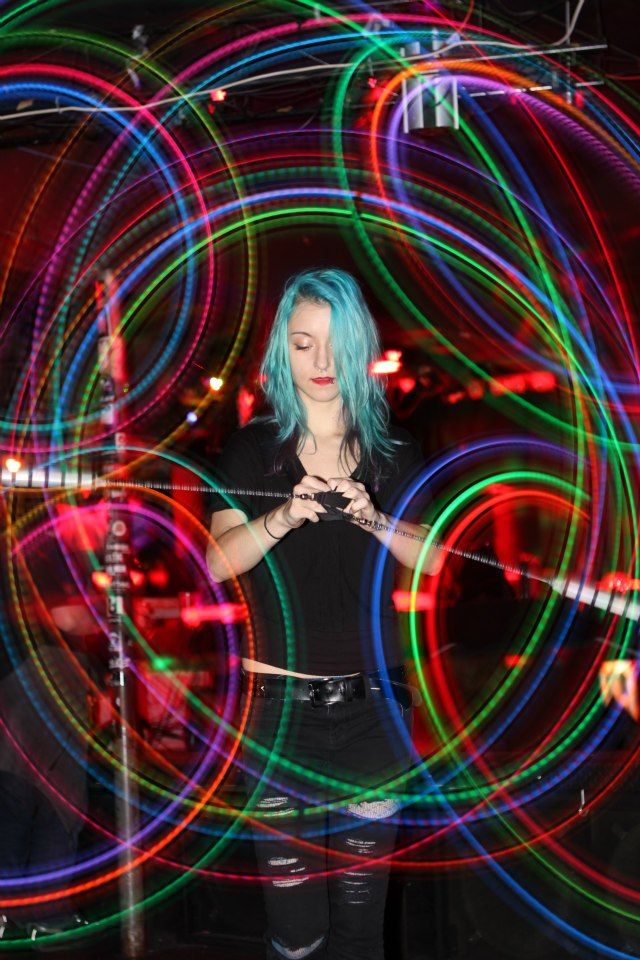 The joint single of the American group "Major Lazer", the French DJ Snake and the Danish singer Karen Oersted was called "Lean On", was released in March 2015, quickly became a worldwide hit and got platinum status in the USA, Australia and many European countries, including the UK. This is a very cheerful incendiary song, and from the video you can learn how to dance modern ethnic dances.
If you liked the article - put us "Like" .
Yelle "A Cause Des Garcons"
Yelle "A Cause Des Garcons".
In France, the composition "A Cause Des Garcons" has been known since 1987, when it was performed by the group of the same name, but the real fame for the song came in 2007.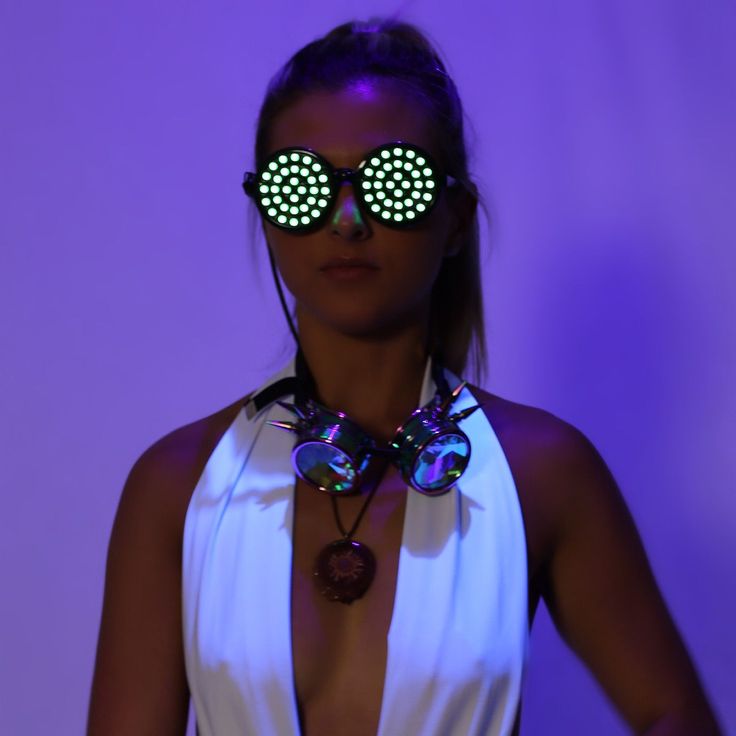 This year the Yelle trio's debut album "Pop Up" was released, the main single of which was a cover of a twenty-year-old hit. The name is translated into Russian as "All because of the boys" and the main characters of the video clip are three guys who show amazing dancing skills.
Flume & Chet Faker "Drop the Game"
Flume & Chet Faker "Drop the Game".
Hot dance hit from distant Australia, where people also love to sing, play and dance. Responsible for the latter is a dancer under the stage name Storyboard P, whose movements are reminiscent of a young Michael Jackson, who received the grace of a panther as a gift.
Los Del Rio "La Macarena"
Los Del Rio "La Macarena".

Early 19The 90s superhit of the duet Los Del Rio captured the whole planet and it seems that we are still under the spell of this sparkling music. Learning how to dance the Macarena is very easy and once you do it, you will never stop moving rhythmically to Latin American rumba tunes.
Fatboy Slim "Ya Mama"
Fatboy Slim "Ya Mama".
The second dance lesson from the iconic British DJ. Although, to be honest, this video will teach you not to fly and flutter over the dance floor, but to go crazy with a crazy melody that makes you beat, break, destroy everything that comes your way. The key value of the lesson is that atavistic animal energy should be channeled in the right direction.
Faithless "Why Go?"
Faithless "Why Go?".
Over the twenty years of their creativity, famous London electronic artists have created a lot of incredible dance hits, of which we have chosen the best - the dance single "Why Go?", created together with compatriot - singer Estelle.
Beyonce "Single Ladies"
Beyonce "Single Ladies".
Beyoncé is a stunningly beautiful woman and incredibly talented artist who excelled as a member of the girl group Destiny's Child and became a solo superstar in the early 2000s.
She has six studio records and many hits, although a fresh song about single ladies sounds and looks like a musical Everest. And what a dance these ladies have!
Daft Punk "Around The World"
Daft Punk "Around The World".
The French electronic duo creates brilliant compositions that are often accompanied by spectacular dance numbers in music videos. This is just such a case.
Little Big "Skibidi"
Little Big "Skibidi".
For a snack of fun from our native guys and girls from the St.