Learn how to dance house
List of steps and moves from house dance as collected by FraGue
The list of house dance steps below is what I learned in my journey with house dance. It is not complete and will never be as our dances are still alive and growing every day.
Bold is the name of the move that I consider the correct one. Most of the time it's the name I got taught.
(In parenthesis there are alternative names when written next to the name or general comments when in the back of the line).
In italic letters, I added additional info when I have it. The name after an s stand for source, meaning who I learned the move from. o stands for origin and is used whenever a move is from another style imported into house.
I also add a link to tutorials when I find ones, that I consider good.
How to make the most out of your house dance steps
If you want to find out how to make the most out of the moves you already know, consider grabbing a copy of Dance Smart from Amazon or get a free copy of 7 Questions To Ask Every Move when signing up for my email list.
The List of House Dance Steps & Moves
Jack in the Box. s Buddha Stretch
Criss Cross. s Didier o Hip Hop
Jack Jumps. s Loftex
Stomp. s Buddha Stretch
Shuffe (Dodger, Shuffle & Dodge). s Rabah, Loftex
Pas de Bourée. s Rabah
Sidewalk. s Caleaf
Salsa Step. s David Colas
Snake. s Loftex
Roger Rabbit (Reject). s Caleaf, Loftex o Hip Hop
Set Up. s Loftex
Farmer. s Marjory Smarth
Gallop.
Gallop Shuffle. s Caleaf
Gallop Shuffle Cross. s Caleaf
Heel Toe. s Rabah
Heel Toe Hop. s Loftex
Can Opener. s Loftex
Player. s Loftex
Train. s Caleaf
Scissors. s Hiro
Lotus (Marjory). s Loftex
Salsa Hop. s Caleaf
Swirl. s Loftex
Chase. s Didier
Loose Legs. s Caleaf
African Step. s Loftex
Triangle. s Loftex
Diamond. s Loftex
Crosswalk. s Caleaf
Crossroads. s Rabah
Peter Paul. s Loftex
Pow Wow (B-Boys). s Loftex
Jogs. s Loftex
Reverse Jogs. s Loftex
Pivoting Pas de Bourée (Pivot Step). s Loftex
Spongebob (Party Machine). s Link
Scribble Feet (Triplet Step). s Caleaf
Lofty. s Storm
Dolphin. s Niako
Spiderman Style. s Loftex
Tip Tap Toe (Fort Green). s Buddha Stretch
The Skate. s Buddha Stretch o Hip Hop
I also have a list of hip hop dance moves, and another one for breaking/breakdance.
If you want to make the most out of your moves, consider grabbing a copy oy my book Dance Smart, which is about concepts you can apply to all your steps. This would mean the world for me and I do a little happy dance every time someone orders the book.
The Dance House - Napa Valley
Programs
Learn the fundamentals of dance in a positive and welcoming setting.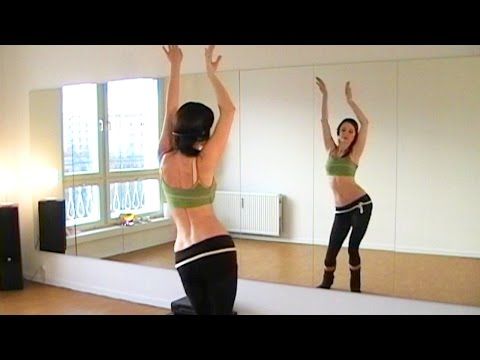 ALL PROGRAMS WILL PERFORM IN THE END OF THE YEAR RECITAL BUT TURNS, TRICKS & LEAPS AND CONDITIONING TECH. 
Jazz
Jazz is a high energy and rhythmic based genre. The Dance House jazz programs are infused with energy and passion. We focus on stretching, body alignment, conditioning, core muscle strengthening, and balance. Programs will focus on developing the technical and stylistic qualities of jazz through exercises across the floor. 
​
Lyrical
Lyrical dance combines elements of ballet, jazz, and contemporary techniques. Lyrical helps the dancers connect with their emotions, creating a more technically proficient dancer. The students will focus on body control, alignment, fluidity, and choreography.
​
Stretch & Strength
Stretch and Strength focus on full body flexibility and is designed to push each and every dancer at their own pace. In this programs, dancers safely learn how to lengthen their legs, arms and feet, creating beautiful bodylines.
We focus on building the strength that every dancer needs to succeed.
​
Leap, Twirl & Tumble
(Ages 2-3 years)*
Leap Twirl & Tumble is our newest program at the studio. This curriculum is structured to stimulate coordination skills, listening skills, motor-development, balance and musicality. We use fun props and exercises as well as continue to introduce terminology in a way that is fun and entertaining for the kids. The dancers in this program will be introduced to jazz, ballet and acro. This is an independent setting, parents are not allowed in the dance studio during this session. 
Tap
This program is designed to develop rhythm and timing with the heel and the toe, while increasing the students' tap technique/footwork. This class will teach students musicality, balance, performance, and how to use their feet as musical instruments. 
​
Hip-Hop
This is a high-energy style of dance that focuses on bodylines and isolation techniques that give hip-hop its signature style.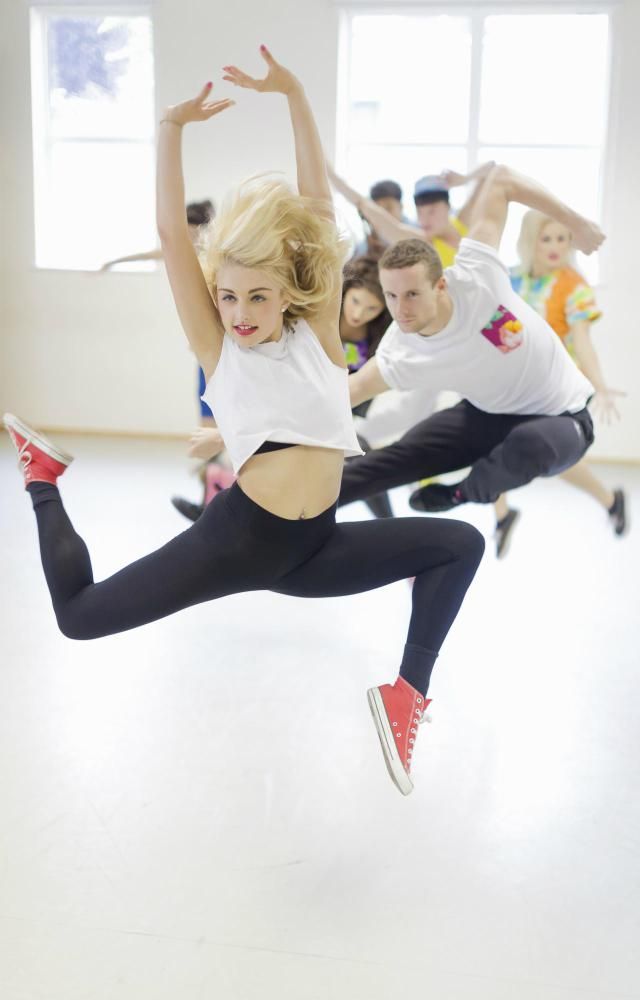 ​
Acrobatics & Tumbling
Acro and Tumbling involves training in flexibility, tumbling, strength, and other related movements directed towards enhancing the students dance capabilities.
​
Adult Fitness
There will be multiple adult fitness programs offered including yoga, stretch, toning and more. We will also be offering an exciting "create your own workout" class.  More info coming soon!
​
Combo Fusion
This program is designed to help with choreography retention and performance. Each week the dancers will learn a new combination that will either be modern, contemporary, jazz or lyrical.
​
Combo
(Ages 4-6 years)*
This is simply a style specific introductory program. This combination program is designed to teach children the fundamental techniques in an enjoyable and uplifting environment. We continue to incorporate proper terminology and introduce a progressive training approach. Please bring a dance bag with their change of shoes ready.
Some combo settings may incorporate Jazz, Acro, Tap, Ballet and/or hip hop.
Ballet 
Ballet is the foundation of all dance genres; therefore, we incorporate the fundamental elements of all dance forms into the programs. At The Dance House, we suggest that all students attend at least one ballet program a week to help better the technique of each individual student. The primary objective in ballet is to develop correct alignment, musicality, strength, proper placement, discipline and grace. 
​
Contemporary
Contemporary allows dancers to experience self-expression, awareness, and confidence. The dancers will learn off-vertical alignment, balance, strength, and how to diversify their personal movement vocabulary. Contemporary is one of the most popular dance forms in the country today. 
​
Turns, Tricks, & Leaps
Students will explore concepts including correct alignment, innovative leaps and turns, transitional technique and groundwork tricks.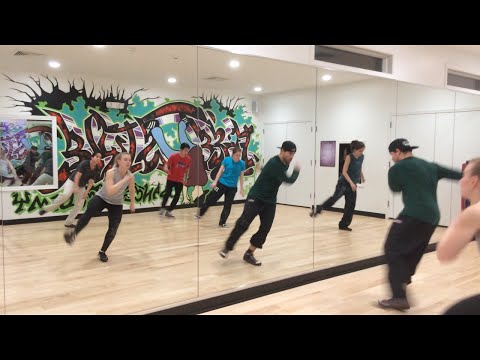 Students will work on basic turns, turn sequences traveling across the floor, as well as various jumps and leaps.
 
Special Needs
This program is designed for individuals with physical or developmental disabilities such as down syndrome, (ASD) autism spectrum disorder, cerebral palsy, and any other developmental delay.  We aim to enrich the lives of these children through the exploration of movement and dance concepts in a safe, encouraging and positive environment.
​
Private Lessons Available
Contact us here for information
​
​
*Age placement cut off is September 1st.
Learn to dance House (House Dance) in Moscow
House Dance
Hip Hop Dancing
DanceHall
Twerk | Twerk
Go Go | Go-Go
Breakdance
Popping
Jazz Funk
Stretching
Body Work
High Heels
Body Made
Contemporary
Show all
Class schedule
Learn to dance House in Moscow from the best teachers for beginners, girls, boys, children and adults.
to dance to dance house is fun and useful:
Train the best in your business

TEND YOUR BODY and Health

Find a lot of new and
interesting friends

9000

Develop your own your own development sense of rhythm and plasticity

Become a part of our large and friendly family

Perform with us at competitions and festivals

Participate in battles, castings
and flash mobs

Participate in popular show programs
How to learn to dance House in Moscow?
House dance performance is based on rhythmic and fast footwork combined with relaxed body movements.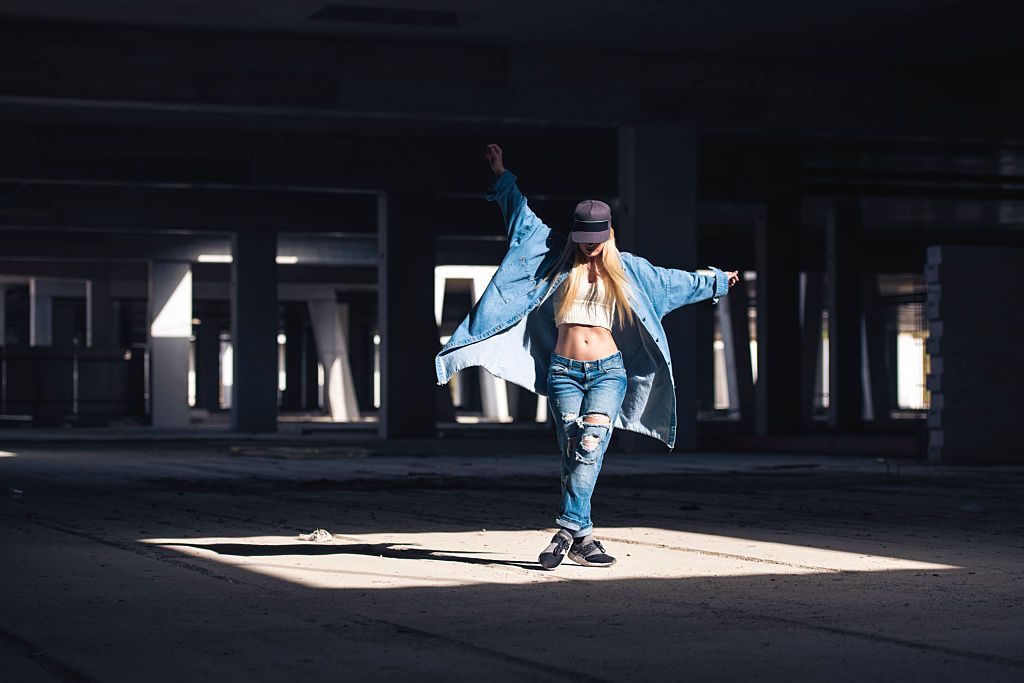 This direction originates in Chicago, it arose after the appearance of the musical style of the same name. House has been influenced by many movements: the dance contains elements of martial arts, Latin American incendiary dances, wog, waking and breakdancing. Much of this style adopted from hip-hop culture. You can learn how to dance house for beginners and beginners in Moscow at the best dance school-studio.
Would you like to learn how to dance house? Rock with us We are not just a school, we are a real dance family, the best and largest in Russia. We will be glad to see you in our team. We teach the most experienced choreographers who will help to reveal the full potential. They have repeatedly proved their skills at various European, Russian and even world competitions. Step by step, they will guide you into the wonderful world of house.
You can learn how to dance house for guys and boys quite quickly. Within a few months you will feel confident in the dance. Conquer the dance floors, become the star of music videos, participate in contests and competitions, stand out from the crowd! We invite everyone aged 10 years to
Learning how to dance house for girls is easy and simple, you just have to start.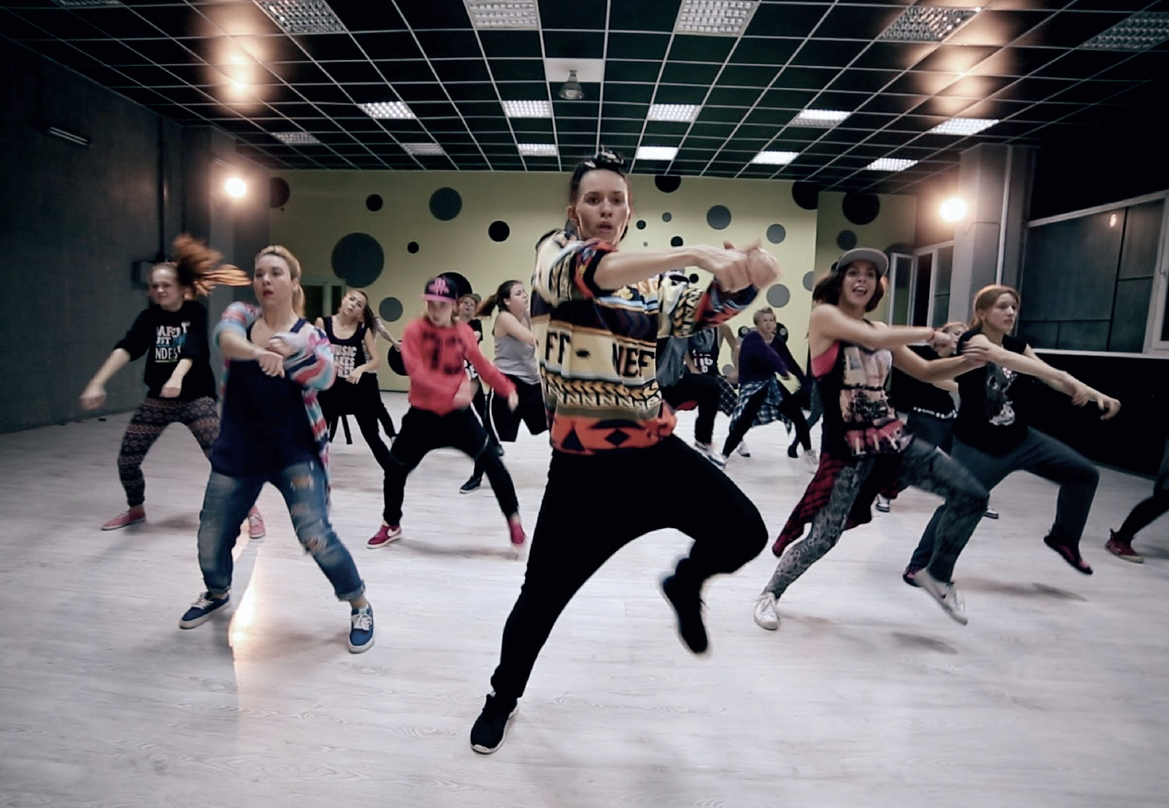 Movements perfectly develop coordination of movement and make the female body elegant and truly beautiful. And self-confidence increases with each new step.
Learning how to dance house is easy: everyone has talent
Do not be shy if you have never tried dancing. Better all the fears and doubts and just try. You can learn new things at any age: be it 10 years old or even 110. If you have enthusiasm and a desire to develop, you will become a true professional.
We have some of the strongest trainers in Moscow. Along with professional trainings, teaching house at our school is a number of indisputable advantages:
the opportunity to learn how to dance house from scratch to the level of a pro;
creation of creative teams, participation in the filming of commercials and video clips, international and regional performances and competitions;
friendly and truly united team;
comfortable, bright, spacious and comfortable rooms;
it will only take a minute to reach us from the nearest metro station;
You don't have to pay for a trial lesson.
Learning how to dance house for children and teenagers at Trix-Family is the right decision. Finding us is very easy! You can get to the studio from Dmitrovskaya metro station in one or two minutes. Everyone can learn how to dance house, if there is a desire. Our studio is located near the Krestyanskaya Zastava and Proletarskaya stations. You can also quickly get from the Volgogradsky Prospekt and Avtozavodskaya metro stations. It will be convenient for you to come to classes if you live in the South-Eastern Administrative District or in the Central Administrative District. And while the first lesson is free for everyone, do not hesitate. Forward, for the dream!
Get an official exemption from physical education!
When you purchase a subscription for a month of classes and get an official exemption from physical education!
Dancing
Chosen 2373 people
Physical education
Chosen 26 people
What do you choose?
LET'S LEARN TO DANCE COOL IN 24 HOURS!
Even if you've never danced
Hip-HopTwerk / Booty DanceBreakdanceDance MIXJazz FunkSexy R'n'BStretchingDanceHallBody WorkLady MIXGo-GoStreet DanceContemporary DanceChildren's DanceDance Not ListedNot Decided Yet
Our Benefits
Our Advantages
And we fully justify our name.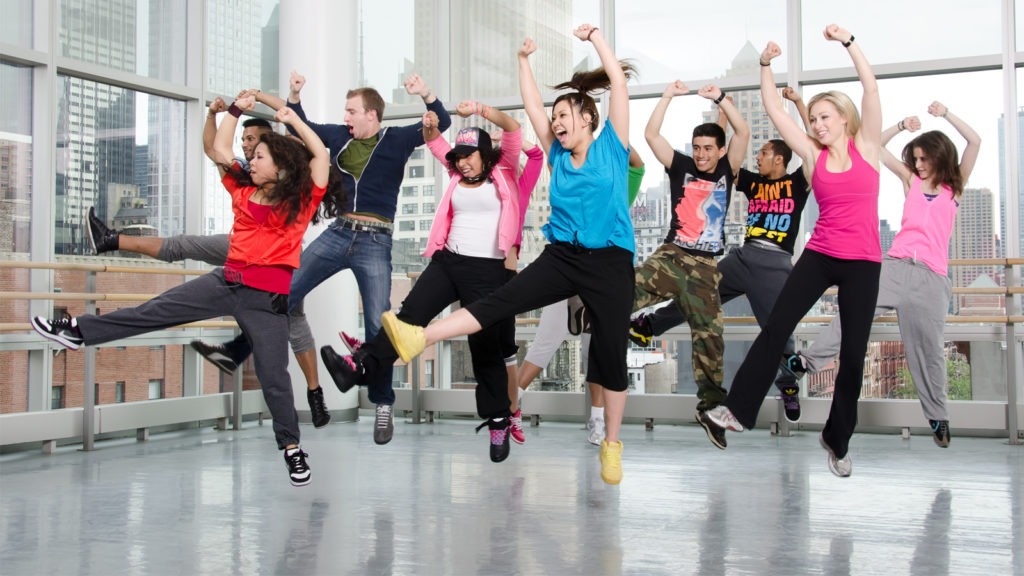 Walking distance Metro, MCD and Railway Dmitrovskaya
AtmosferaWhere every beginner will feel at home
House dance lessons - dynamics and a special manner of performance
years in clubs in New York and Chicago. House dance is based on three main techniques - footwork / footwork, jacking / jacking, stomping / stomping and lofting / lofting ("footwork", "bodywork", "jumping elements" and "work on the ground", respectively). Thus, the house is an impromptu combination of fast steps with body work and movements on the court.
House attracts primarily with its dynamics and special manner of performance, which is based on the ability to perceive and interpret music, as well as on the feelings and emotions of the dancers. The musical style of electro-house appeared on the basis of funk.
Why attend house lessons?
If you still don't know whether to choose this particular style for learning, then most likely you are not well informed about the benefits of practicing this dance.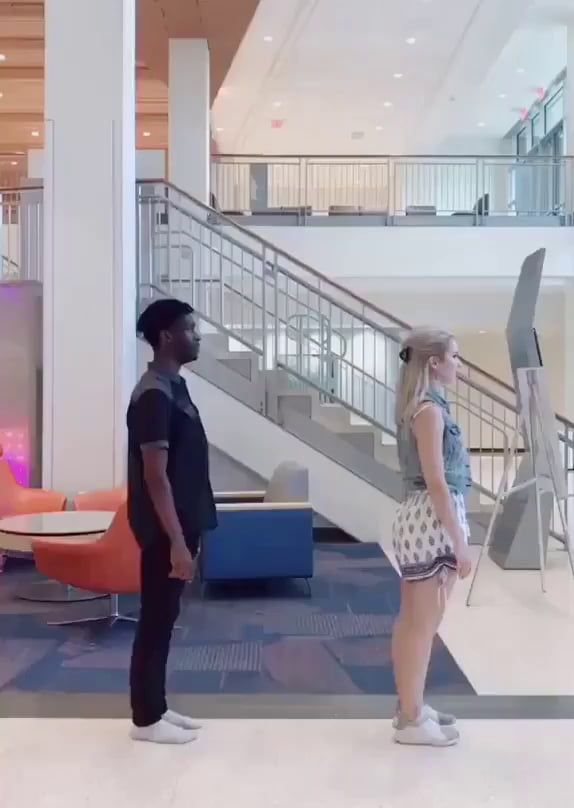 House is a very moving dance. Regular training will correct the figure, because it is very difficult to gain excess weight, being in constant and dynamic movement.
As a rule, active training and regular physical exercises stretch and strengthen the muscles. And if you work at the office at the computer, then dancing is not only useful, but also vital, as it will save you from such consequences of sedentary work as blues, stiff muscles and weak muscles.
Dance teaches you how to properly distribute energy. Throwing out the accumulated negativity and feelings, you will definitely cheer yourself up and relieve yourself of stress.
We guarantee that you will get a lot of drive from fast movements, perky music and the feeling that you are one step closer to your goal.
House dance lessons at Brooklyn dance school
The correct movements and mastery of the dance style can only be learned with the help of professional teachers.